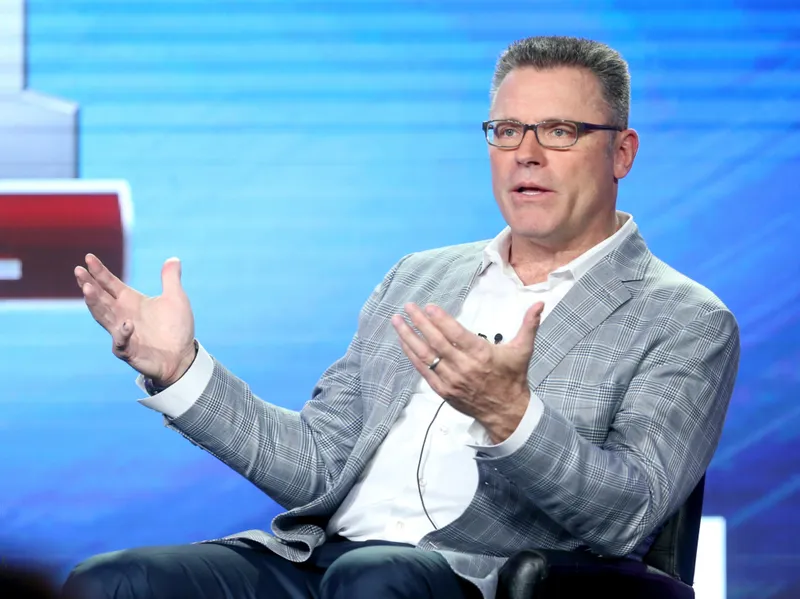 Credit: Frederick M. Brown via Getty Images
Bill Maas – $100,000 per year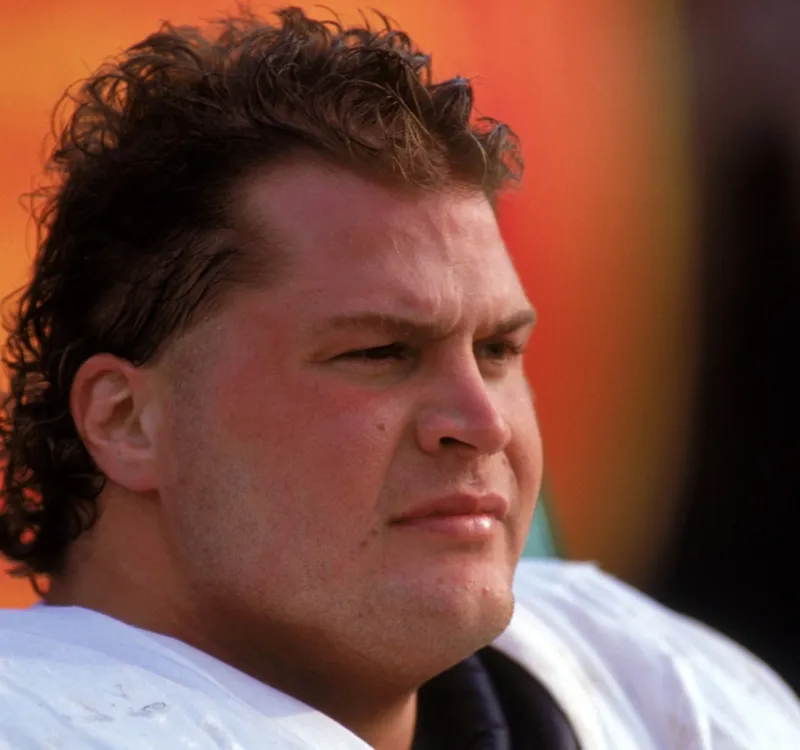 Credit: George Rose via Getty Images
Fox Sports broadcaster Maas once played defense for Kansas City Chiefs before retiring in 1998. Since then, he was worked as a studio analyst for the NFl, whilst also moonlighting as a part-time real estate broker. As an entrepreneur and broadcast icon, Maas is highly regarded among football fans.
Hannah Storm – $130,000 per year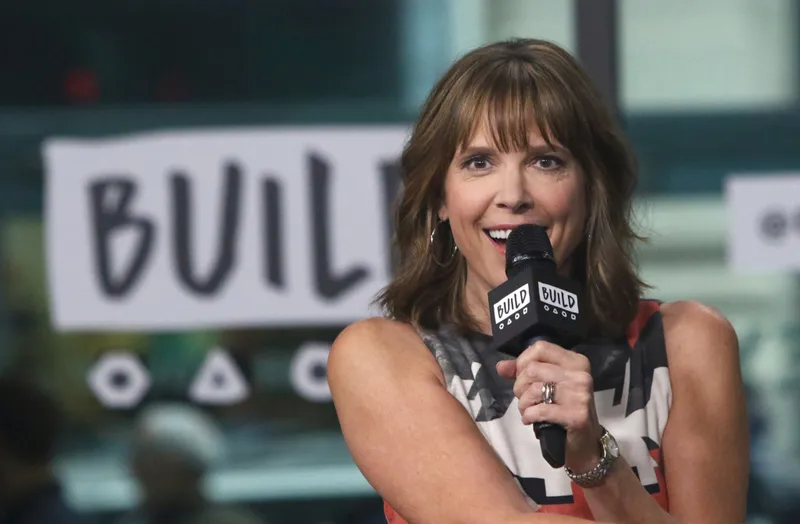 Credit: Jim Spellman/WireImage via Getty Images
Instantly recognizable as SportsCenter's Face to Face anchor, Storm joined the ESPN team in 2008, and worked her way up to become a household name. Beginning her career with CNN Sports Tonight in 1989, she has also enjoyed success as an author, with two books under her belt.
Eleanor Oldroyd – $200,000 per year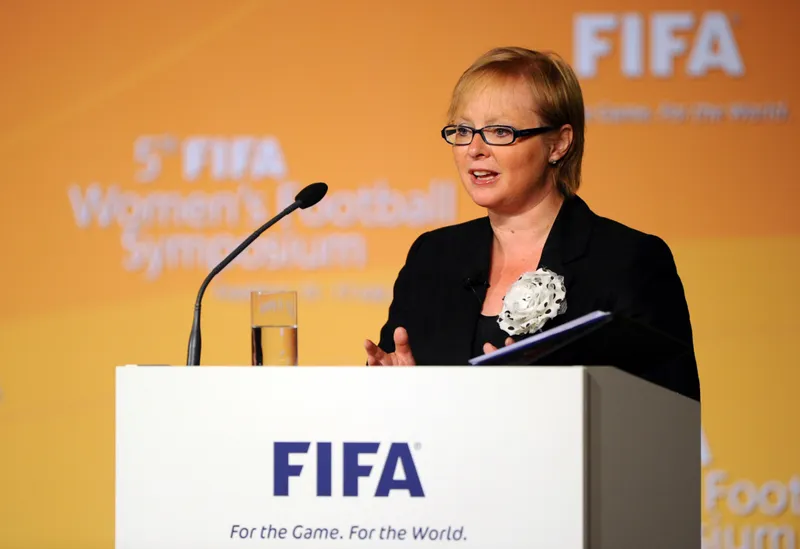 Credit: Lars Baron via Getty Images
Starting her career on BBC radio in the UK covering local cricket, Oldroyd was a trailblazer for female sportscasters, in an industry dominated by men, and paved the way for the next generation. A big advocate for equality in sports, Oldroyd is one of the most recognizable female sportscasters in the UK.
Al McCoy – $200,000 per year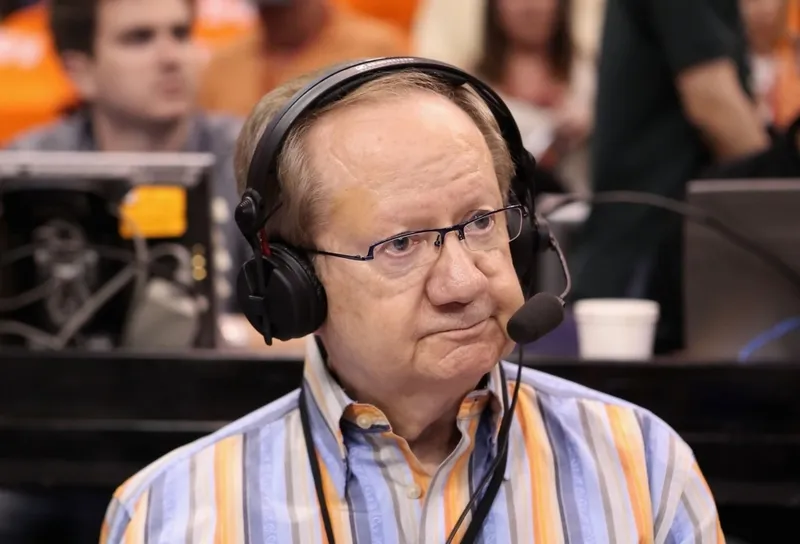 Credit: Christian Petersen via Getty Images
Affectionately known as The Voice of the Suns, McCoy is best-known for his 51-year career as the play-by-play announcer for the Phoenix Suns of the National Basketball League. This is the longest-running tenure in NBA broadcasting history, with the 90-year-old retiring at the close of the 2022/23 season.
Kevin Calabro – $200,000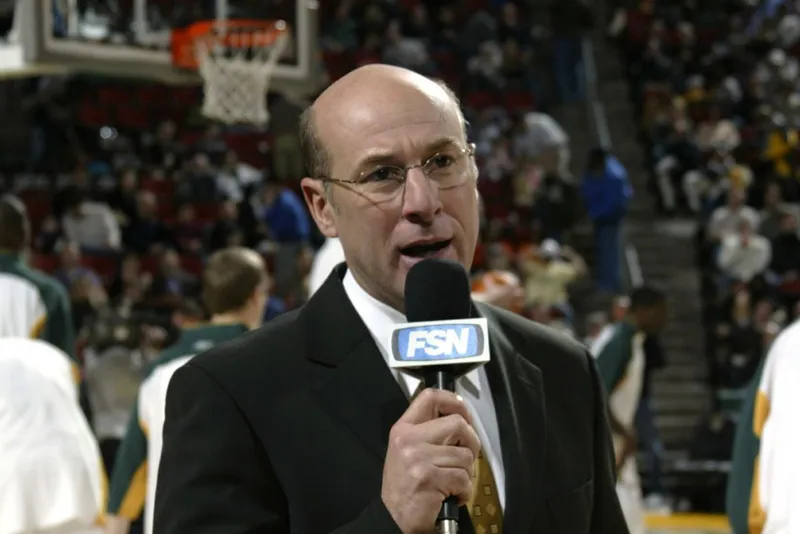 Credit: Jeff Reinking/NBAE via Getty Images
Calabro is best known for his 21-year tenure as the announcer of former NBA franchise Seattle SuperSonics, until they became defunct in 2008. Beloved by fans and players alike, Calabro has also served as the play-by-play voice for Portland Trailblazers. He has worked as a contributer for ESPN and TNT.
Peter Gammons – $250,000 per year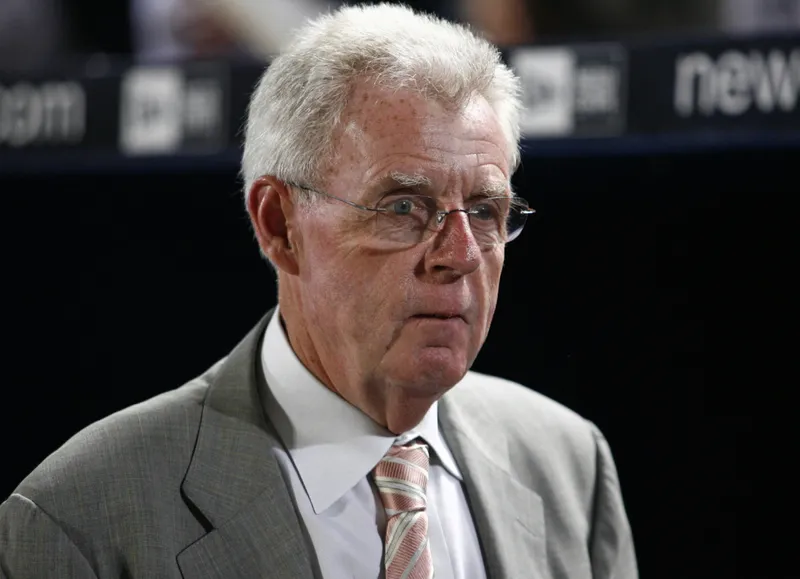 Credit: Mike Zarrilli via Getty Images/WireImage
Peter Gammons is a leading broadcaster in baseball writing. For almost 50 years, he's been writing for The Boston Globe, Sports Illustrated and ESPN. He received the J.G. Taylor Spink Award for outstanding baseball writing in 2004 and has been voted Nation Sportswriter of the Year three times.
Mike Emrick – $300,000 per year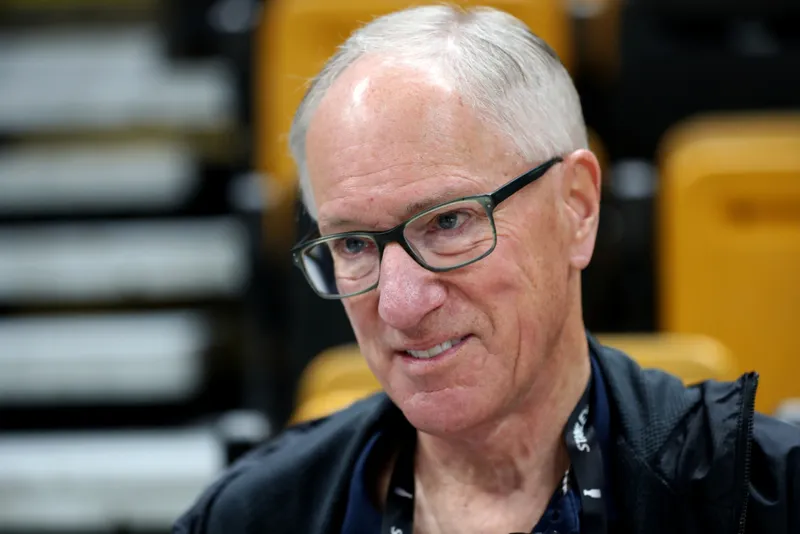 Credit: David L. Ryan/The Boston Globe via Getty Images
Many know him as 'doc', and with the most recognisable voice in hockey and winning six national Emmy Awards for his sports broadcasting, we can see why. He's been involved in some of the most important games in sporting history and has four decades worth of experience. He's also the only person to have ever received the NHL's Lester Patrick Award for his media work.
Ahmad Rashad – $500,000 per year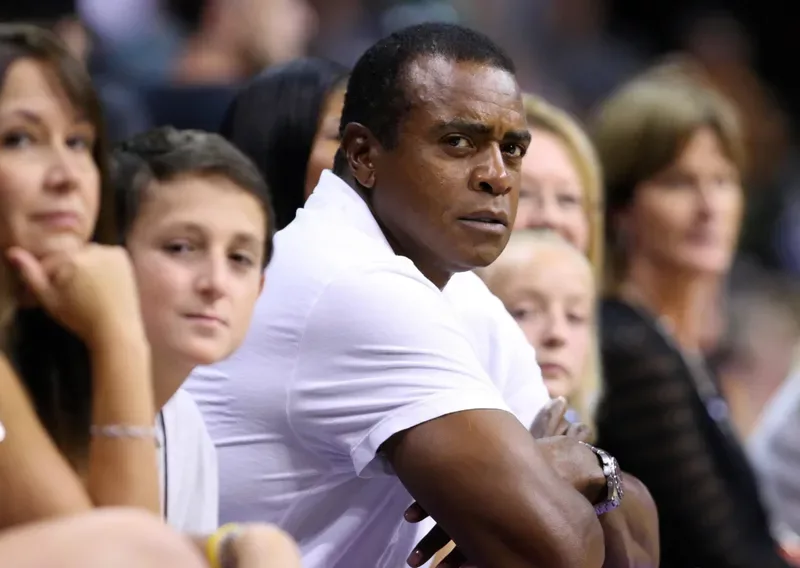 Credit: Alamy Stock Photo
Rashad has won an Emmy Award for his sportscasting and has diversified the NFL's broadcasting team after becoming a sportscaster post-retirement from the NFL in 1982. He's a four-time Pro Bowl winner and was included in the College Football Hall of Fame. He used to be called Bobby Moore, but changed his name to Ahmad Rashad when he converted from Christianity to Islam at 23.
Mike Gorman – $500,000 per year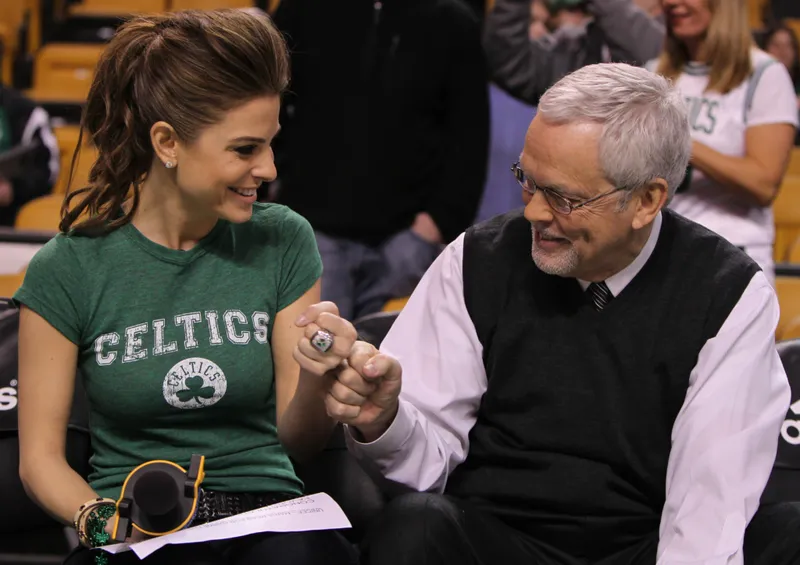 Credit: Matthew J. Lee/The Boston Globe via Getty Images
Having scooped five Emmy Awards and a Hall of Fame induction, as well as four decades of experience in his field, Mike Gorman has pretty much completed broadcasting. Since 1981 he has been the voice of the Boston Celtics, and boasts 25,000 followers on X (formally known as Twitter).
Gus Johnson – $500,000 per year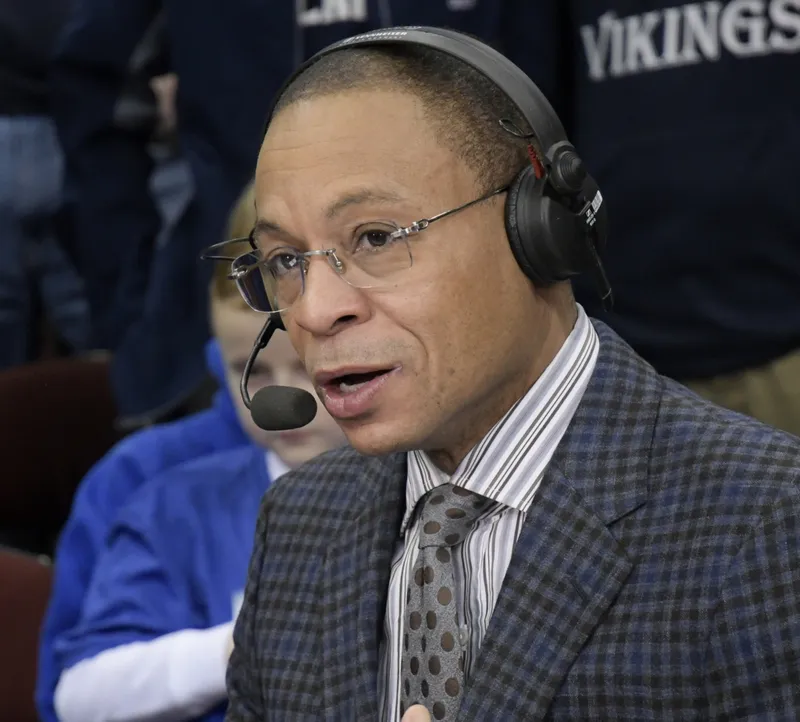 Credit: Porter Binks via Getty Images
Full of energy and with his own unique style, Johnson is a fan favorite with his passionate play by play commentaries on Fox Sports. Bringing plenty of iconic calls to the role, he is one of the most recognizable sportscasters in all of football. He also calls NBA games on TNT.
Mark Chapman – $1 million per year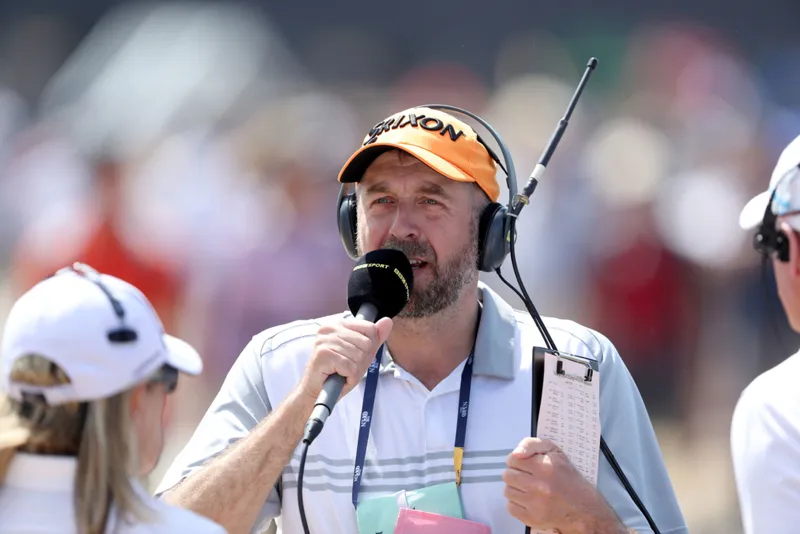 Credit: David Cannon via Getty Images
"Chappers," as he is affectionately known, has become something of a national treasure in the UK, and the BBC soccer sportscaster has been working for 'Auntie' since 1996. Best known as the host of Match of the Day 2, he also became the presenter of The NFL Show from 2016-2020.
John Theismann – $1 million per year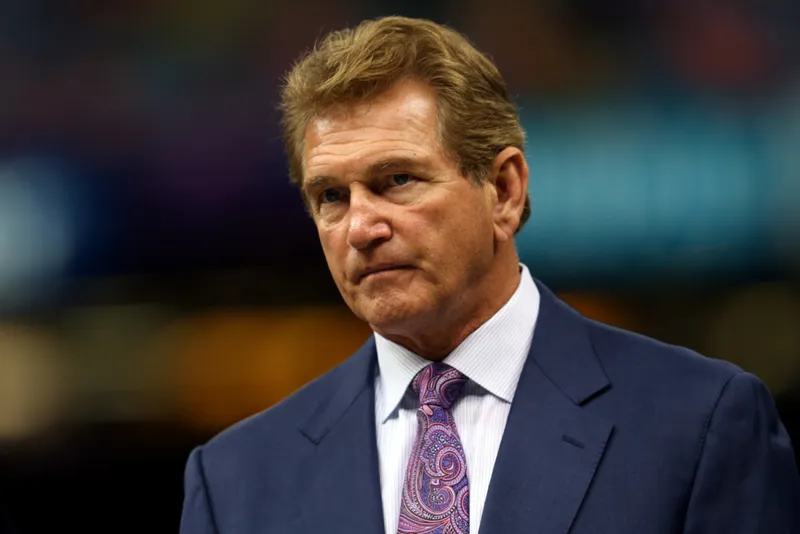 Credit: Mike Ehrmann via Getty Images
Former Washington quarterback turned businessman, Theismann has also enjoyed a successful career as an analyst with ESPN and the NFL Network, and has developed quite the following on X (Twitter). He also works as a motivational speaker, as well as owning a bar and restaurant in Virginia.
Randy Cross – $1 million per million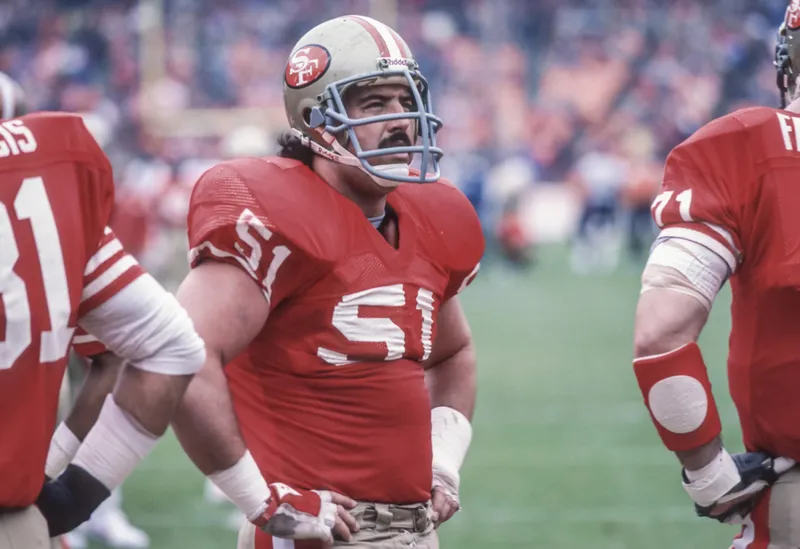 Credit: David Madison via Getty Images
With 180 games of football under his belt, three-time Super Bowl champion Cross enjoyed a colorful career before hanging up his cleats in 1988, and began his broadcasting career in 1983. Since then he has worked as an analyst on many NFL games, bringing knowledge and depth to the game analysis.
Bonnie Bernstein – $1 million per year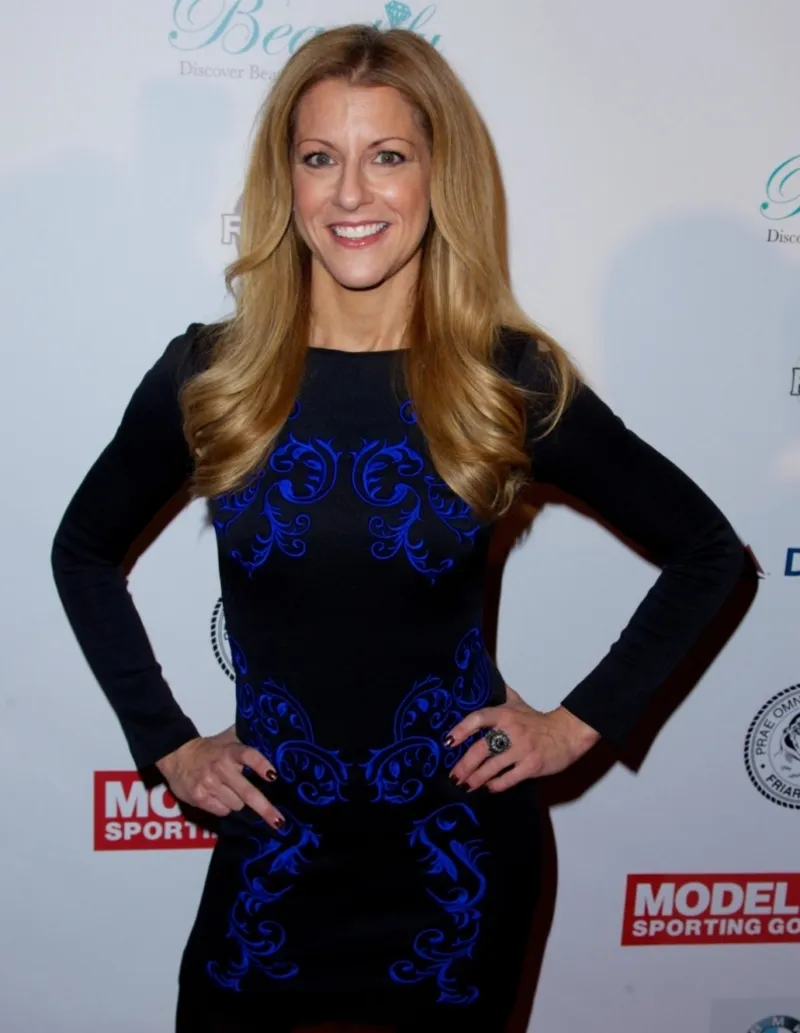 Credit: Alamy Stock Photo
Sports journalist Bernstein is regarded as one of the most successful female sportscasters currently working, with 20 years of experience, and a keen interest in a variety of sports. The 53-year-old fitness enthusiast is also vice president of Campus Insiders, and has freelanced for ESPN, espnW, and DirecTV.
Troy Aikman – $1 million per year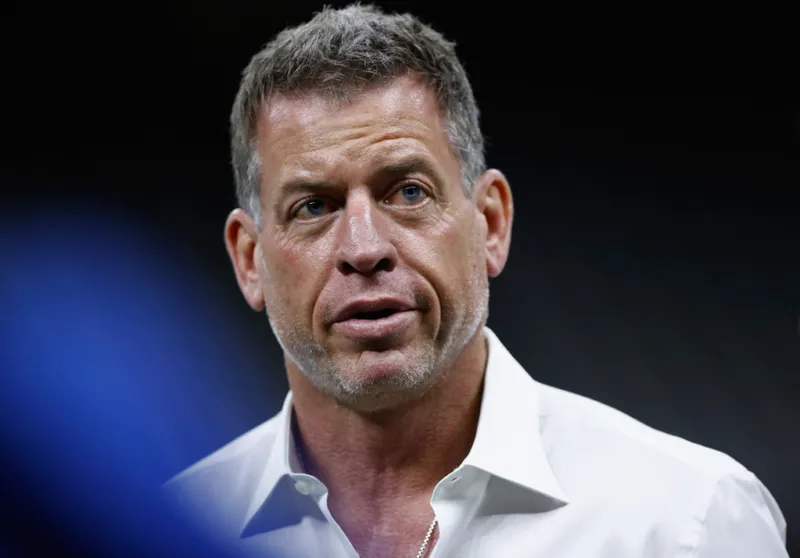 Credit: Wesley Hitt via Getty Images
Three-time Super Bowl champion Aikman played 12 seasons for the Dallas Cowboys, and after retirement he joined Fox as a color commentator. Since 2022 he has served as the color commentator on Monday Night Football and is also a member of the National Football Foundation Board of Directors.
Scott Van Pelt – $1.5 million per year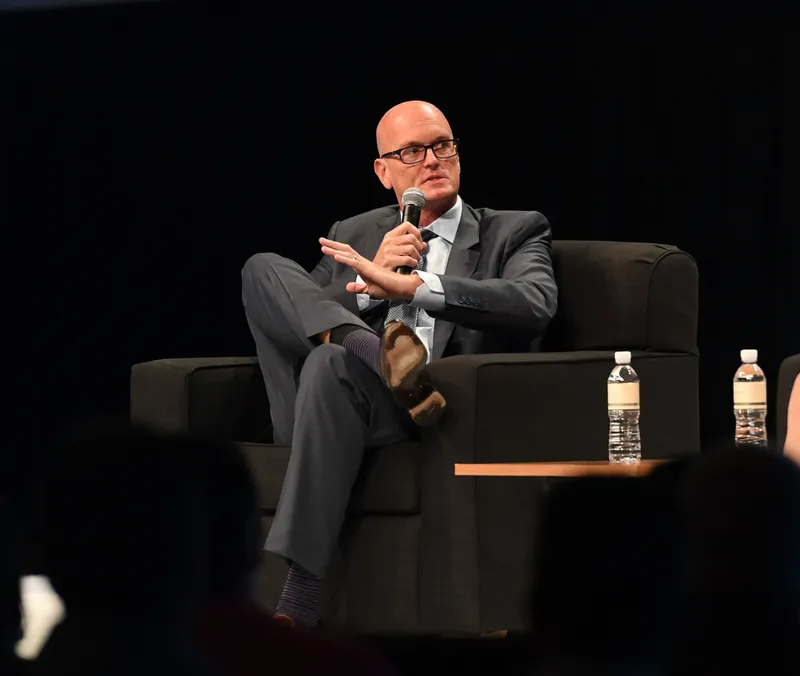 Credit: Denise Truscello via Getty Images
With a 30-year career on ESPN and SportsCenter, Van Pelt is one of the most beloved names in American sports broadcasting. Having worked for WGGT-TV and The Golf Channel in the past, as well as appearing in mainstream movies, such as Creed II, Van Pelt's star has shown no signs of waning.
Billy Ray Brown – $2 million per year
Credit: Alamy Stock Photo
If you love to watch golf, then you have definitely heard of this old-school golfing legend! Brown was originally a golfer, winning three PGA tour victories, however he had to quit due to wrist injuries. After the late 90s, he instead went on to report for ABC Sports for eight years before joining The Golf Channel.
Teddy Atlas – $2 million per year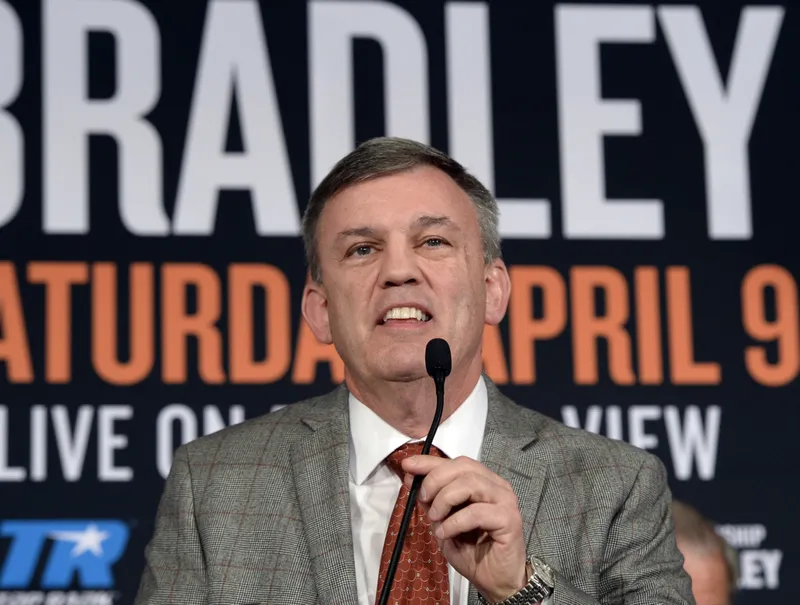 Credit: Kevork Djansezian via Getty Images
Teddy Atlas might not be a name you are familiar with, but you will no doubt be au fait with his very recognizable facial scar. Boxing fans across the US will be familiar with Atlas. Beginning his career as a boxing trainer, he helped fighters like Mike Tyson and Barry McGuigan, before working as a boxing commentator for ESPN and other networks.
Mike Franscesa – $3 million per year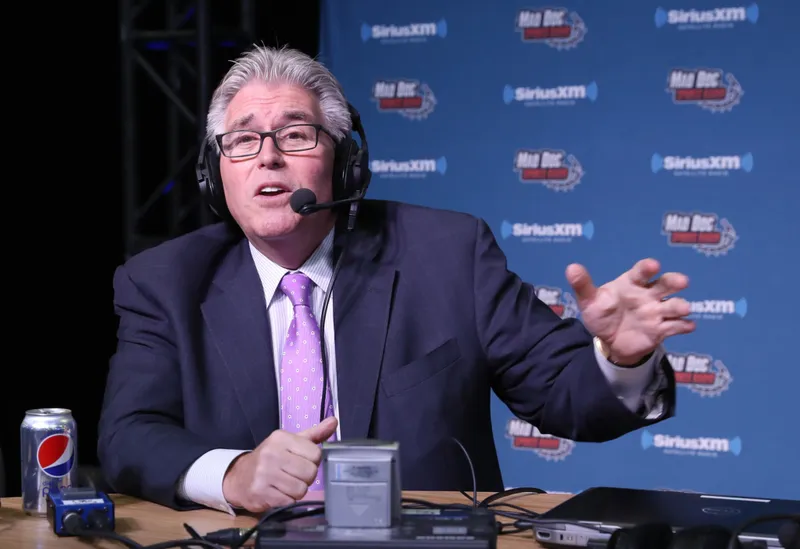 Credit: Cindy Ord via Getty Images
Franscesca is a talk show host for one of the most successful and famous radio shows in America – 'Mike and The Mad Dog'. Franscesca was also a sportscaster for CBS Sports and WFAN, where he's covered numerous events to do with the NFL. He also hosts the weekly 'The NFL Now' radio show and the night-time 'Sportstime' on CBS Radio Network.
Curt Menefee – $3 million per year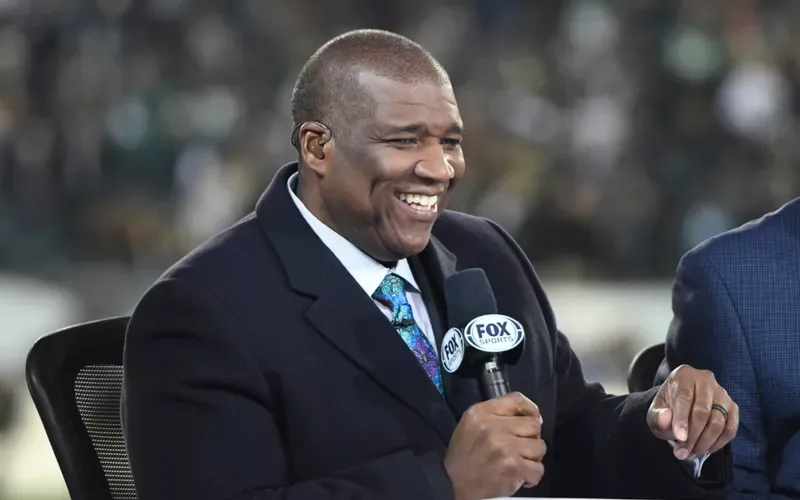 Credit: Andy Lewis/Icon Sportswire via Getty Images
If you're a fan of American Football, then NFL Sundays are the most important day of the week for you, and Curt Menefee is a big part of that. Hosting the NFL show, the 54-year-old sportscaster is best known for his positivity and energetic commentary. He has received many awards for his sports anchoring and reporting including the Associated Press Award for Best Sports Reporter.
Phil Simms – $3 million per year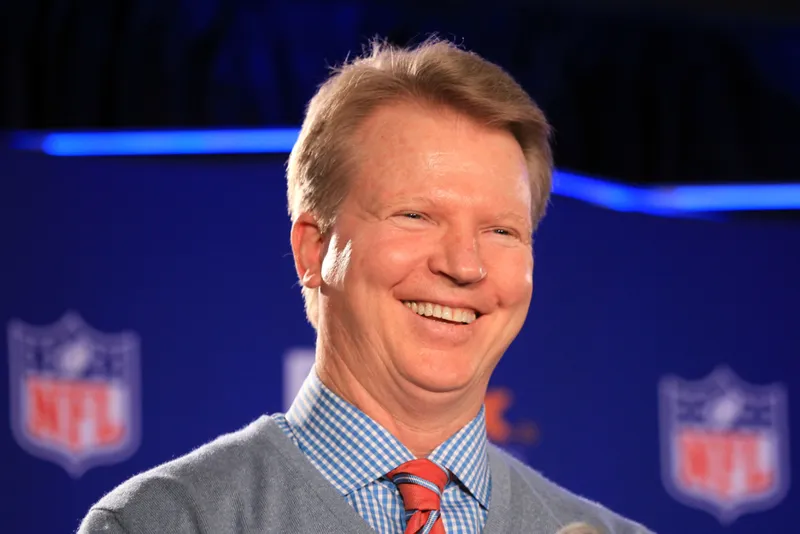 Credit: Scott Halleran via Getty Images
Simms spent 15 years quarterbacking for the New York Giants, and became an analyst on NFL Today following his retirement. In addition to his broadcasting career, the NFL legend has also appeared in mainstream TV shows, such as How I Met Your Mother and Criminal Minds.
Suzy Kolber – $3 million per year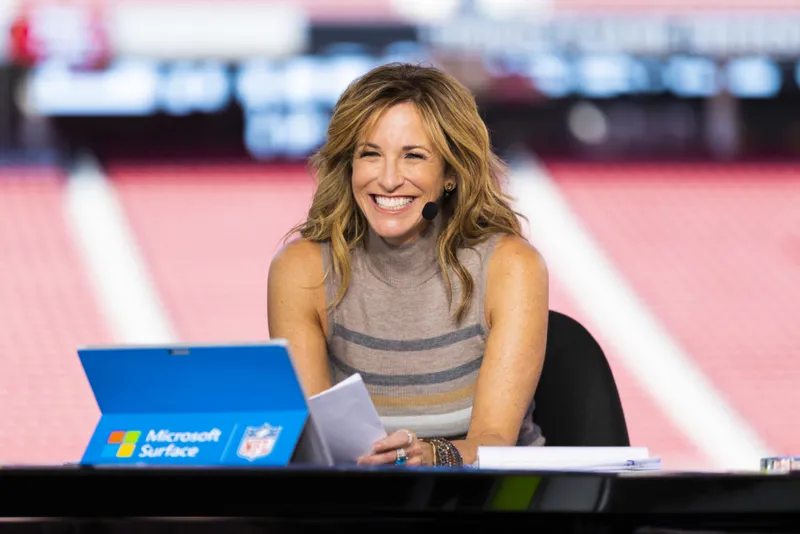 Credit: Ric Tapia/Icon Sportswire via Getty Images
ESPN postergirl Kolber joined the network in 1993, and has enjoyed two decades of covering a wealth of events, from NFL to tennis. She began her career as a videotape coordinator at CBS Sports, and from there became a freelance reporter and producer. She is best-known for her role as a sideline reporter on Monday Night Football.
Daryl Johnston – $3 million
Credit: Alamy Stock Photo
Three-time Super Bowl champion Johnston retired many years ago, but has been bringing his expertise to the world of broadcasting, most notably as a color analyst on FOX since 2013. Along with his broadcasting success, he has also worked as a sports executive, and this year was made President of Football Operations for the USFL.
Linda Cohn – $3 million per year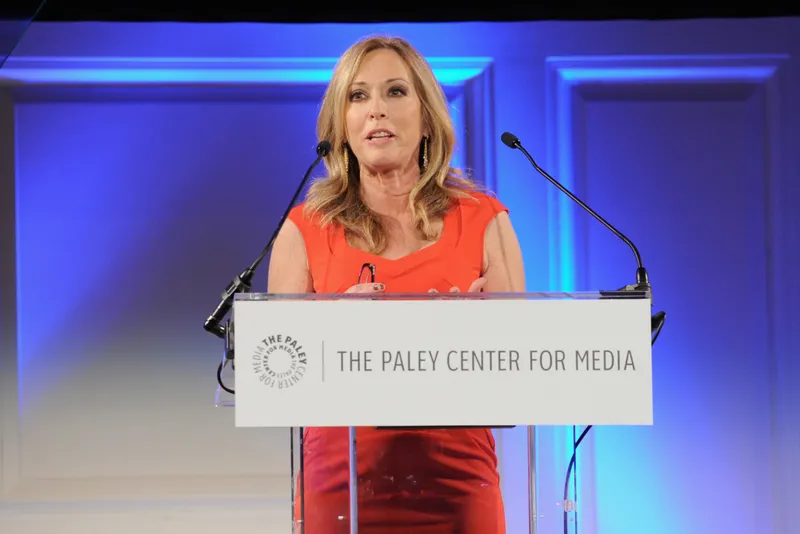 Credit: Bryan Bedder via Getty Images
One of the most influential women in all of sports broadcasting, Linda Cohn began her sports anchor career with WALK-AM Radio, and stayed on the airwaves until she was hired by ABC, becoming the first full-time female sports broadcaster in the United States. She has anchored for ESPN's SportsCenter since 1992.
Dan Le Batard – $3.5 million per year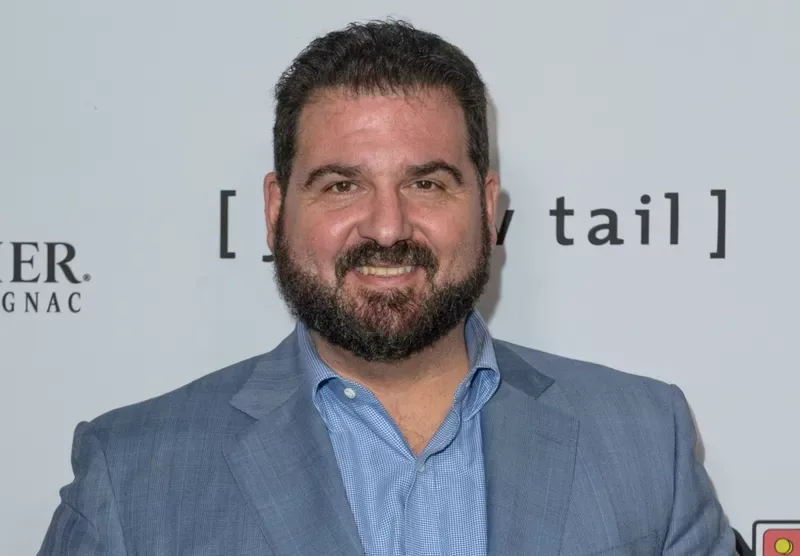 Credit: Jason Koemer via Getty Images
Dan Le Batard is the host of 'The Dan Le Batard Show with Stugotz', but he is also a unique sports broadcaster due to his self-deprecating sense of humour. He's a sportswriter, radio host and reporter that also hosts the daily ESPN show 'Highly Questionable'. However, he has also been a part of a few controversies, like being suspended for two days for mocking LeBron.
Whit Watson – $3.5 million per year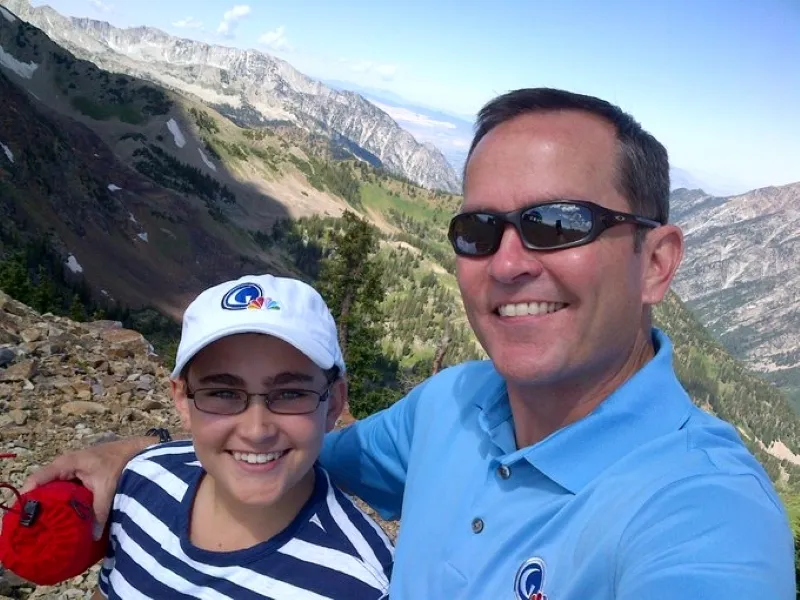 Credit: @realWhitWatson via X (Twitter)
A mainstay on The Golf Channel since the mid-2010s, Watson is known for his knowledge of the game, and his family-friendly, scandal-free image. In addition to hosting play-by-play commentaries for events across the PGA and LGPA, he also works as a keynote speaker across multiple sporting conferences.
Brent Musburger – $4 million per year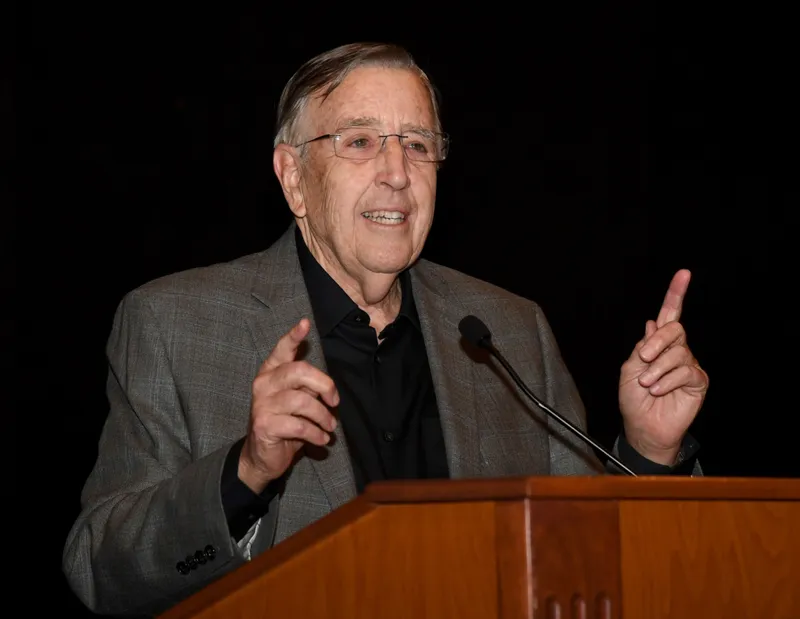 Credit: Ethan Miller via Getty Images
Brent Musburger was a sports-caster for channels ESPN, ABC and CBS. In the 80s, he was the lead voice for CBS sports and broadcasted thousands of sporting events and also became the first network announcer to express his own opinions and predictions. He called everything, from the NBA Finals to the NFL games. He was a broadcasting pioneer.
Shannon Sharpe – $5 million per year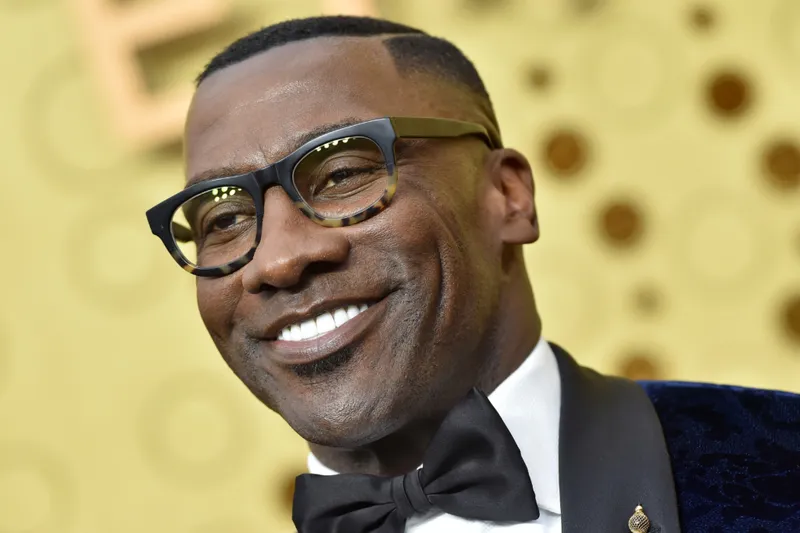 Credit: Axelle/Bauer-Griffin/FilmMagic via Getty Images
Three Super Bowl rings, north of one million Instagram followers, and a wardrobe that would make most fashion model envious, Sharpe is one of the most suave and charismatic names on our list. The former wide receiver set many records during his playing days, and has leveraged his status to become a successful name in broadcasting.
Thierry Henry – $5 million per year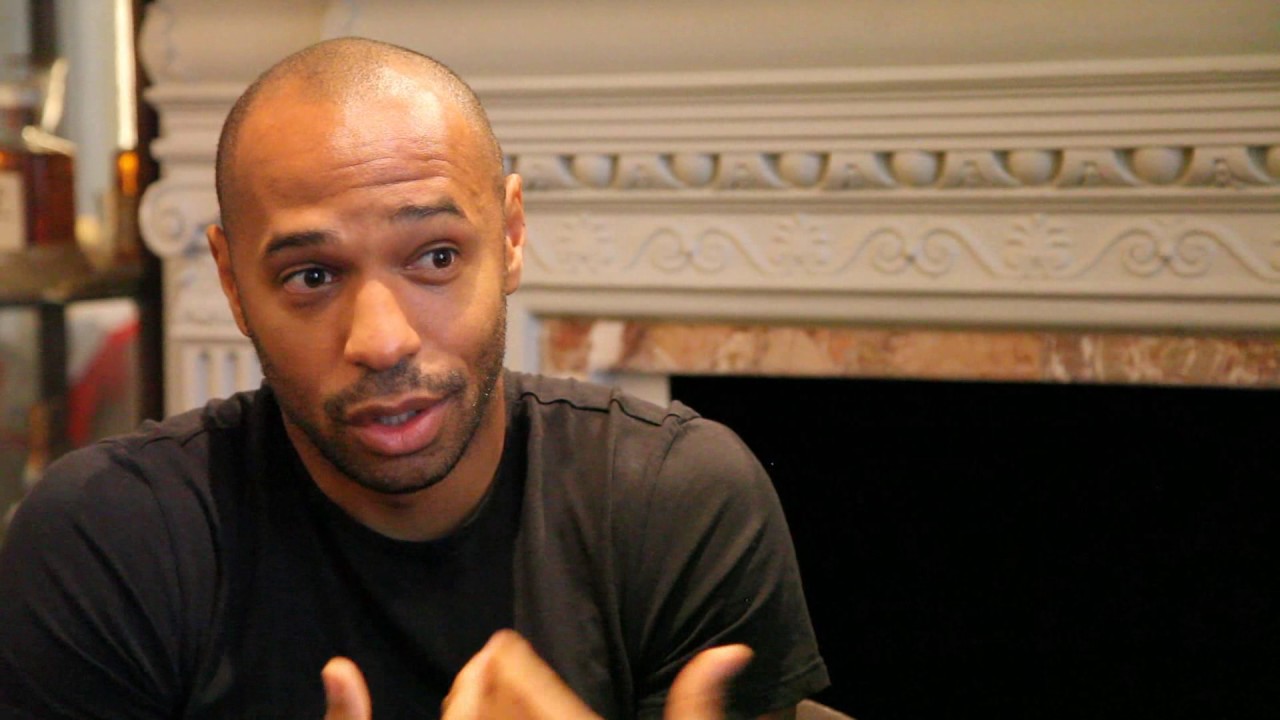 Credit: showracismtheredcard via YouTube
Arsenal F.C. soccer legend Henry became popular Stateside following a four-and-a-half-year stint with New York Red Bulls. Since retiring in 2012, he has worked as a consultant, analyst, and pundit for CBS Sports and Prime Video, and also manages France Under 21s national team.
Dottie Pepper – $6 million per year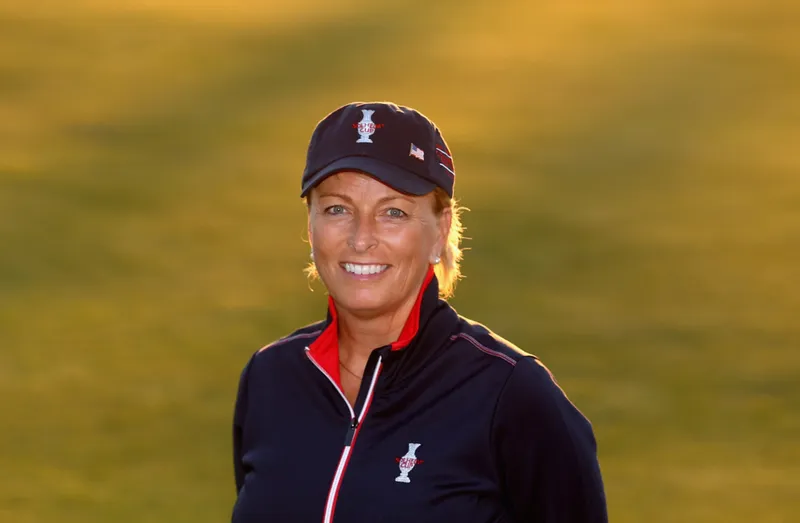 Credit: Warren Little via Getty Images
Pepper's 16-year golf career had to end prematurely due to injury, but the LPGA icon has taken her nous and know-how into the world of broadcasting. Now working for ESPN, she commentates sporadically, splitting her time between career and family, and typically commentating on the big tournaments.
Lisa Guerrero – $7 million per year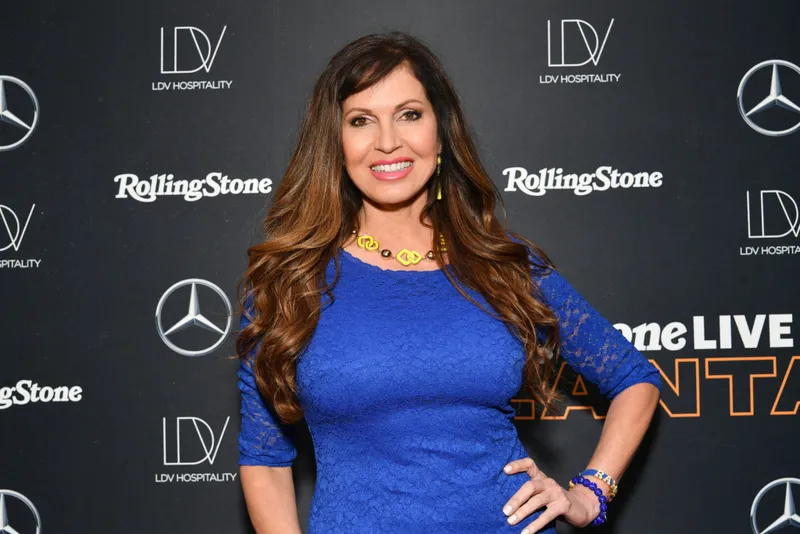 Credit: Dia Dipasupil via Getty Images
Chicago native Guerrero made her name as a host on Fox Sports, and earlier in her career became a sports anchor for KCBS-TV and KTTV. In addition to her broadcasting career, she has also acted in movies such as Batman Returns, published her memoir, and appeared in Playboy Magazine.
Booger MacFarland – $7.9 million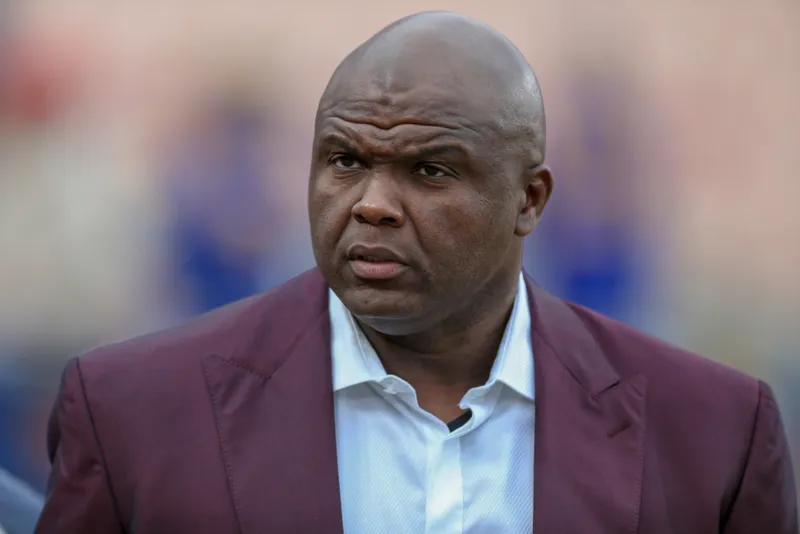 Credit: Jordon Kelly/Icon Sportswire via Getty Images
With two Super Bowl rings to his name, MacFarland seemed the obvious choice for a career in broadcasting once he retired from playing the game. He has recently enjoyed a promotion to the role of color analyst, and he seems like he has an exciting future ahead in the world of broadcasting.
John Madden – $8 million per year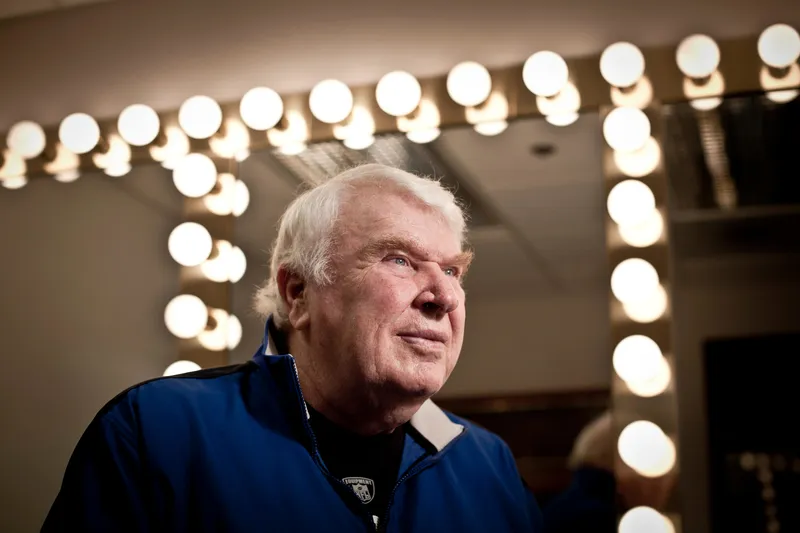 Credit: Alamy Stock Photo
Football broadcasting legend Madden was a cultural icon of American sports before his passing in 2021 at the age of 85. He was also one of the highest-paid broadcasters, due to his lively and unique commentary style, as well as his role in helping turn the NFL into a global powerhouse in modern sports.
Tony Dungy – $10 million per year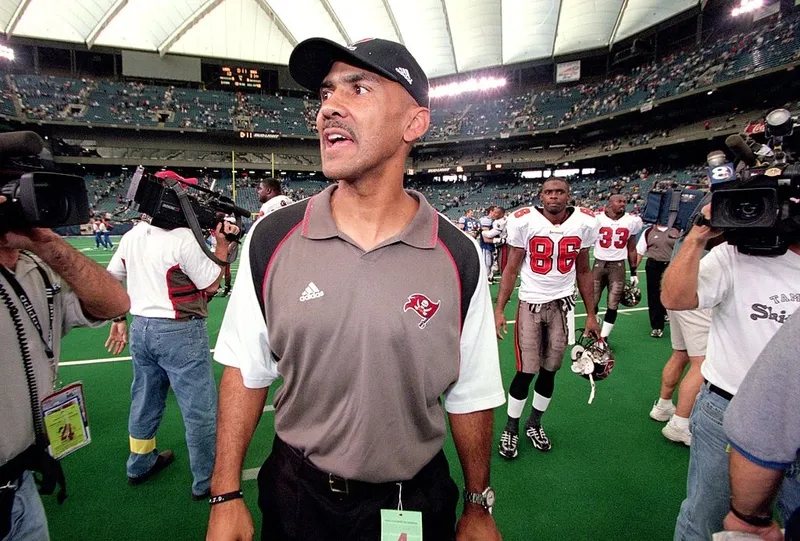 Credit: Tom Pidgeon/Allsport via Getty Images
As the first-ever black NFL coach to win the Super Bowl, Dungy made history with the Indianapolis back in 2006 before he retired in 2008. Since then he has been a mainstay on NBC's Football Night in America, and he is also a spokesman for the fatherhood program All Pro Dad.
Rodney Harrison – $11.5 million per year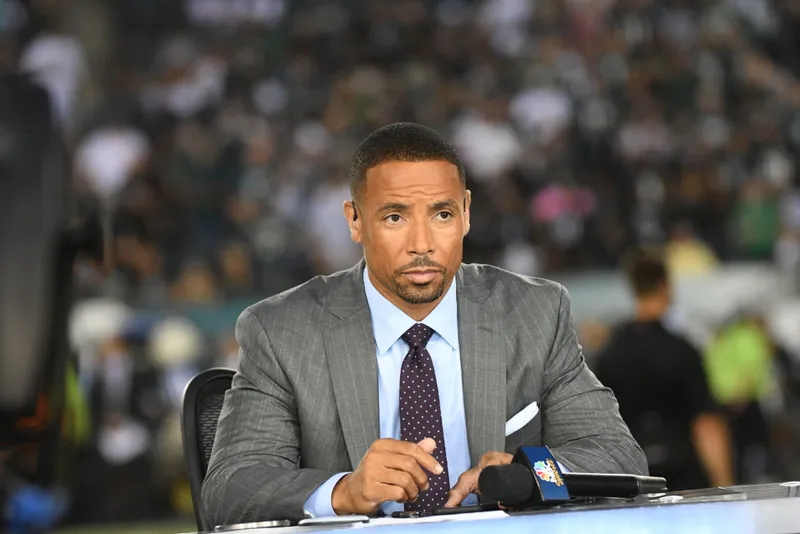 Credit: Andy Lewis/Icon Sportswire via Getty Images
As a safety for San Diego Chargers and New England Patriots, Harrison was the player the rest of the NFL loved to hate, and was twice voted the dirtiest player in the league by his peers. Despite this, he also set a slew of defensive records, and his knowledge and understanding of the game has made him a successful analyst on NBC Sports' Football Night.
Harold Lederman – $14.9 million per year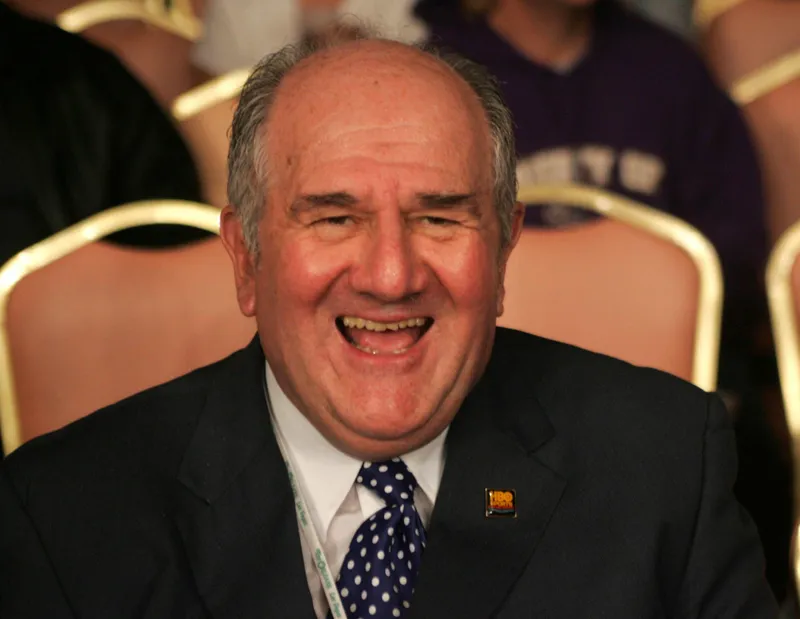 Credit: Alamy Stock Photo
Right from the 60s, Lederman was in the thick of boxing; reporting and analyzing the sport, and helping to guide it to the big time. He joined the cast of HBO World Championship Boxing in 1986, up until the network dropped boxing in 2018. He passed away six months later, but not before being inducted into the Boxing Hall of Fame in 2018.
Howie Long – $16 million per year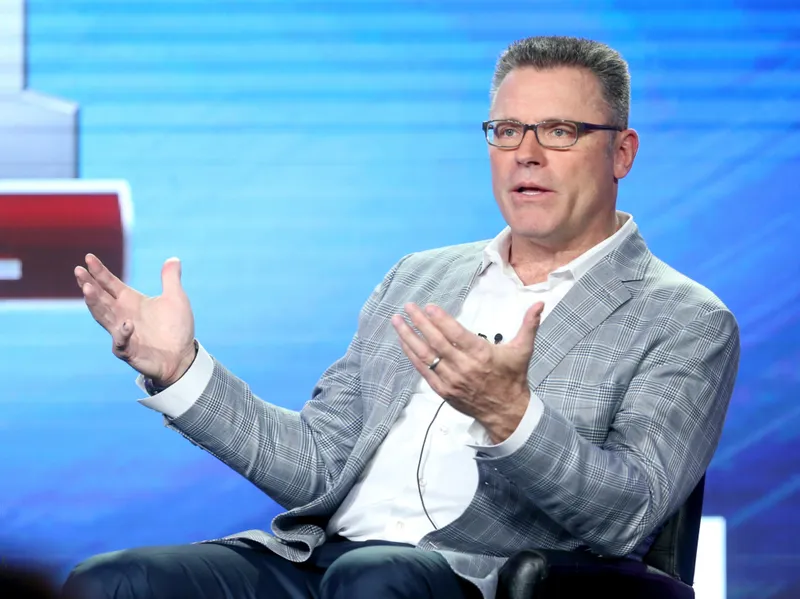 Credit: Frederick M. Brown via Getty Images
Howie Long has had a hugely diverse career, he is a retired NFL player, actor and sportscaster. He retired from the NFL in 1993 and focused on becoming an actor, having roles in movies like Broken Arrow and 3000 Miles to Graceland. He even wrote a book called 'Football For Dummies' which aimed at those who desired a better understanding of the game. This led him to become a studio analyst for Fox Sports' NFL coverage.
Jeff Van Gundy – $16 million per year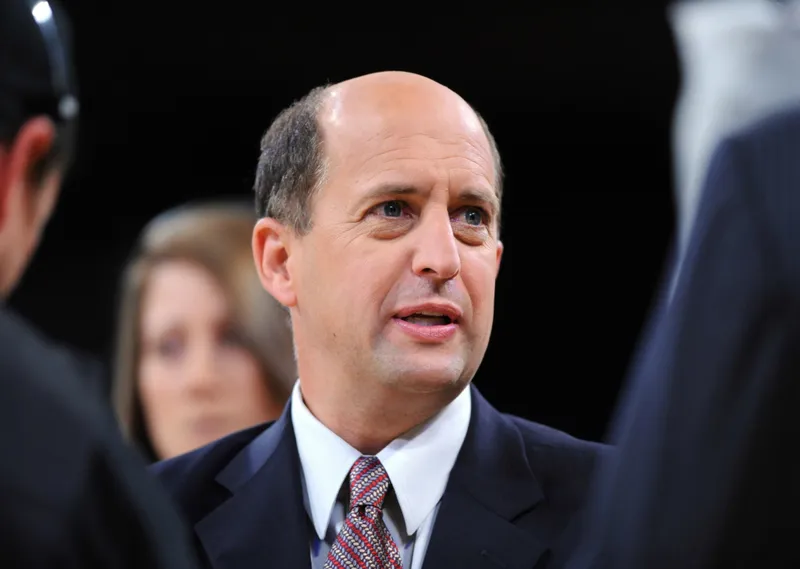 Credit: Wally Skalij/Los Angeles Times via Getty Images
Jeff Van Gundy is a commentator for ESPN and former head coach of the New York Knicks and the Houston Rockets. Therefore, it's no wonder that he earns so much as he has been working within this game for almost 40 years, starting at the age of 23! However, Gundy didn't choose to be a broadcaster, he was actually fired from coaching the Houston Rockets due to 4 years of disappointment and injuries.
Bill Simmons – $24 million per year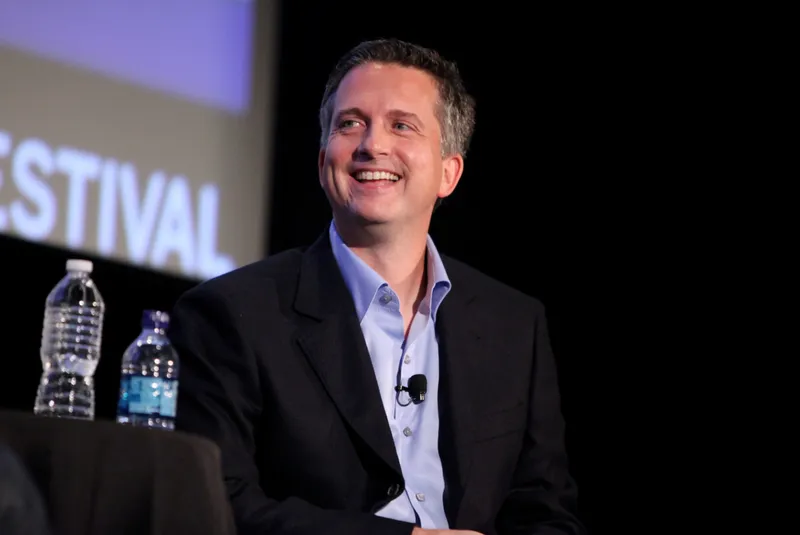 Credit: Amy Sussman/the New Yorker via Getty Images
One of the best and most accomplished sportswriters and analysts in the world, Simmons was named the most influential person in online sports by Sports Online Journal in 2007. A true fan favorite, he has worked for HBO, ESPN, and launched his own popular website The Ringer in 2016.
Jim Rome – $30 million per year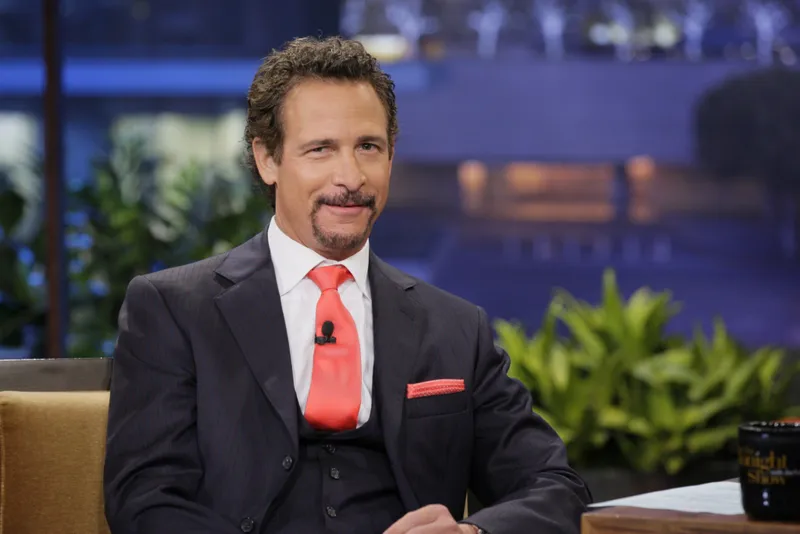 Credit: Paul Drinkwater/NBCU Photo Bank via Getty Images
Straight-shooting, outspoken, and always 'box office,' Jim Rome is never too far from controversy. After making his start in college radio, Rome went onto work for ESPN2 and Fox Sports Net, before he launched his own show as host of the Jim Rome Show, his hugely popular talk show on CBS Sports Radio.