Zurich, Switzerland – $2500 per month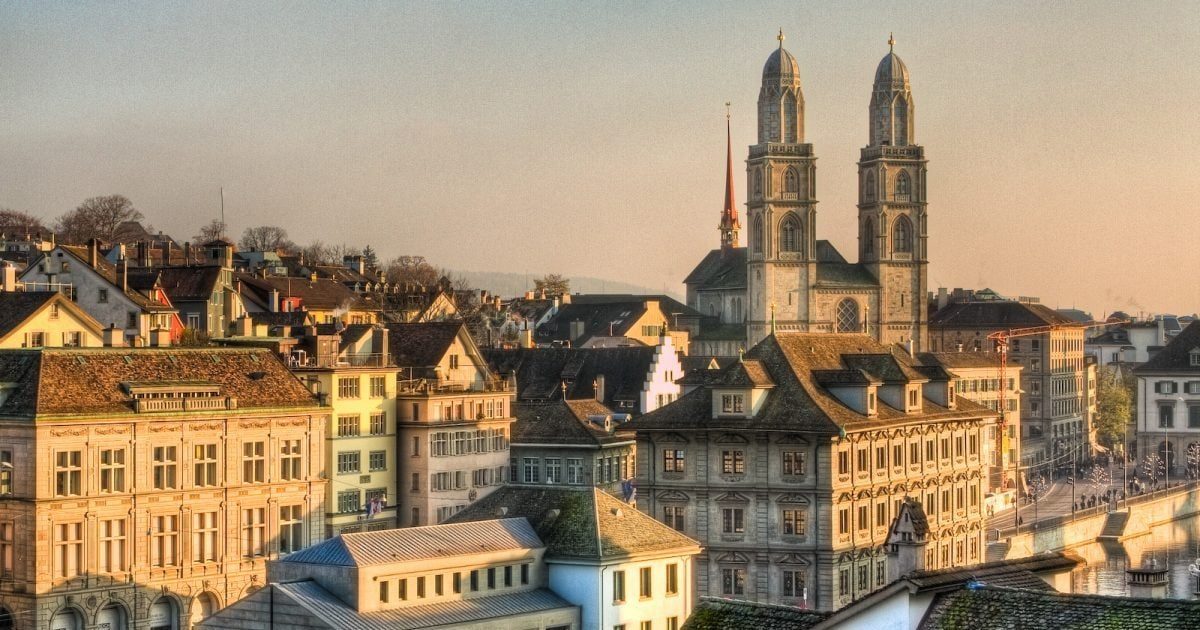 When walking through central Zurich, it is easy to tell why it's among the world's most expensive cities. The picturesque old town lies near the waterfront, and the new town is one of the world's hubs for banking and finance. Zurich offers an active contemporary art scene, a large range of high-end shopping, and postcard perfect views throughout. This city has one of the highest average salaries in the world, and with the highest Swiss rent costs averaging around $2500 per person per month, it only seems to make sense.
Tel Aviv, Israel – $1700 per month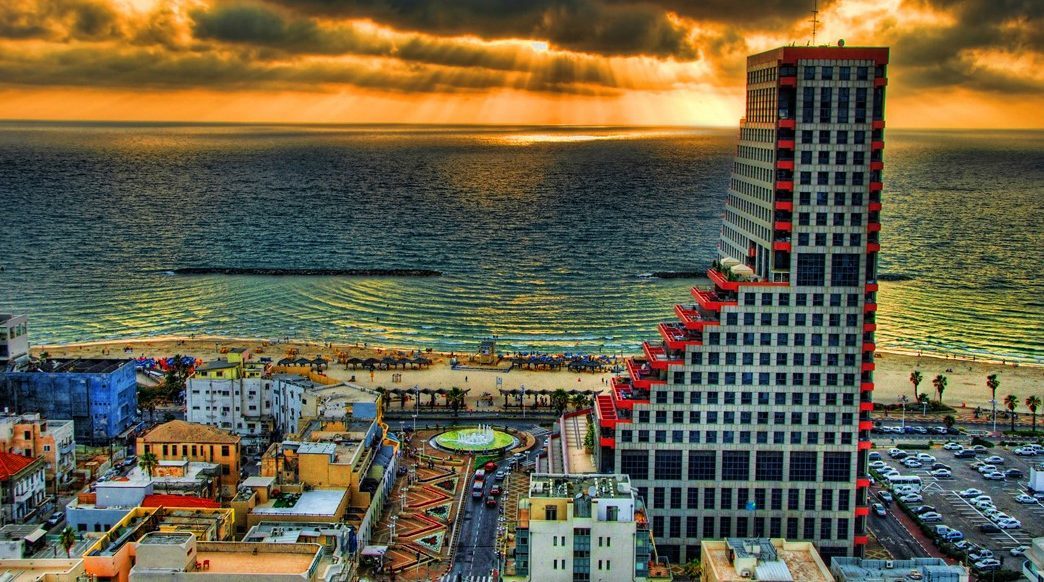 Tel Aviv is the most expensive city in the Middle East. It is a city of ultimate luxury, sporting world famous restaurants, classy beaches and vibrant nightlife. The high-class nature of the city certainly keeps the prices high, rent for a one bedroom place averaging over $1700. However, the strength of Israel's currency, the shekel, also explains Tel Aviv's place on the list of most expensive cities.
Shanghai, China – $1100 per month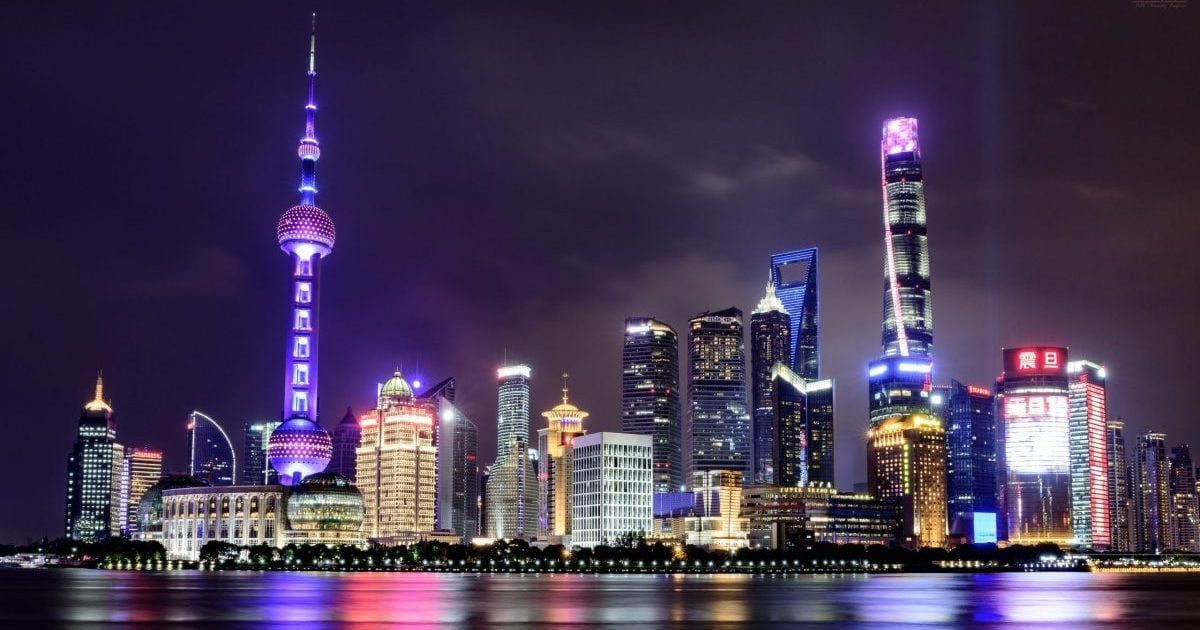 As one of the world's most densely populated cities, the fact it is also one of the most expensive comes as no surprise. It is China's biggest city with an iconic, beautiful skyline. Alongside the high demand for living in this renowned coastal city, it has high levels of inflation, and the yuan as currency remains strong. Shanghai is booming for business, and has one of the highest concentrations of billionaires in the world, which is why an average rent price of $1100 is less of a surprise than it could be.
London, England – $1900 per month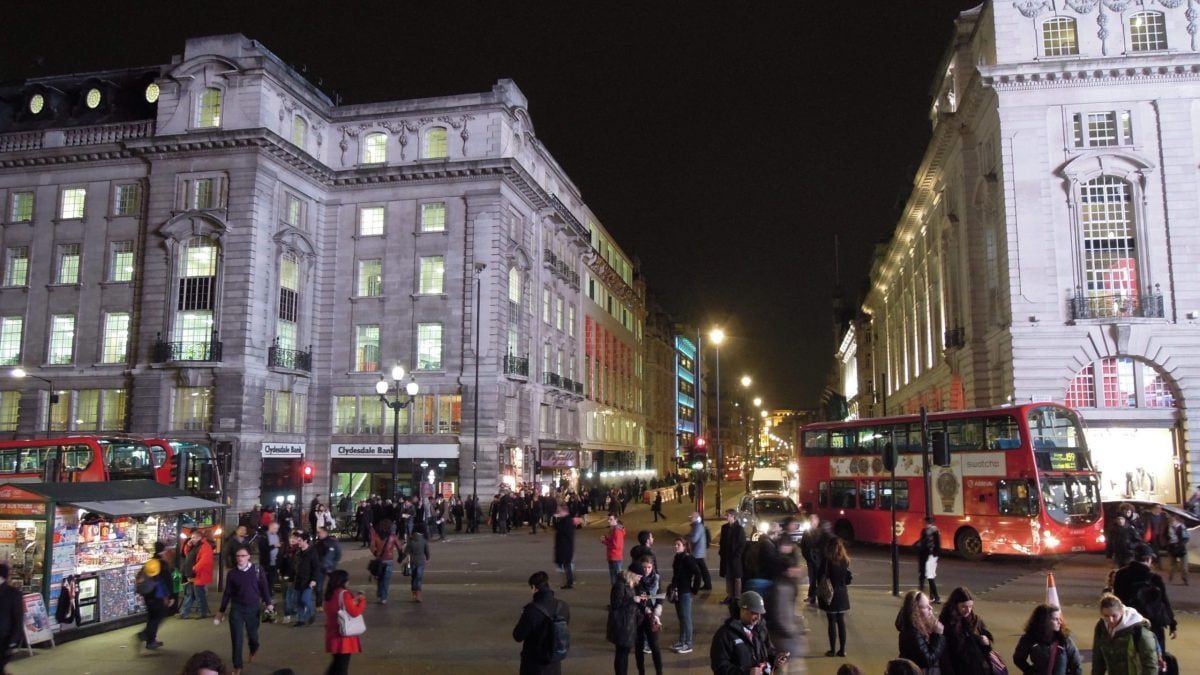 A sprawling city full or the arts, business, history, and subculture, London is home to over 9 million people. It's a diverse city where people from all corners of the world go hoping to find themselves. Between rent, transport, and the cost of buying absolutely anything while out, it's extortionate to live in London, but those who do will profess to you just how worth it those extra costs are. Rent in London alone averages $1900.
Tokyo, Japan – $1500 per month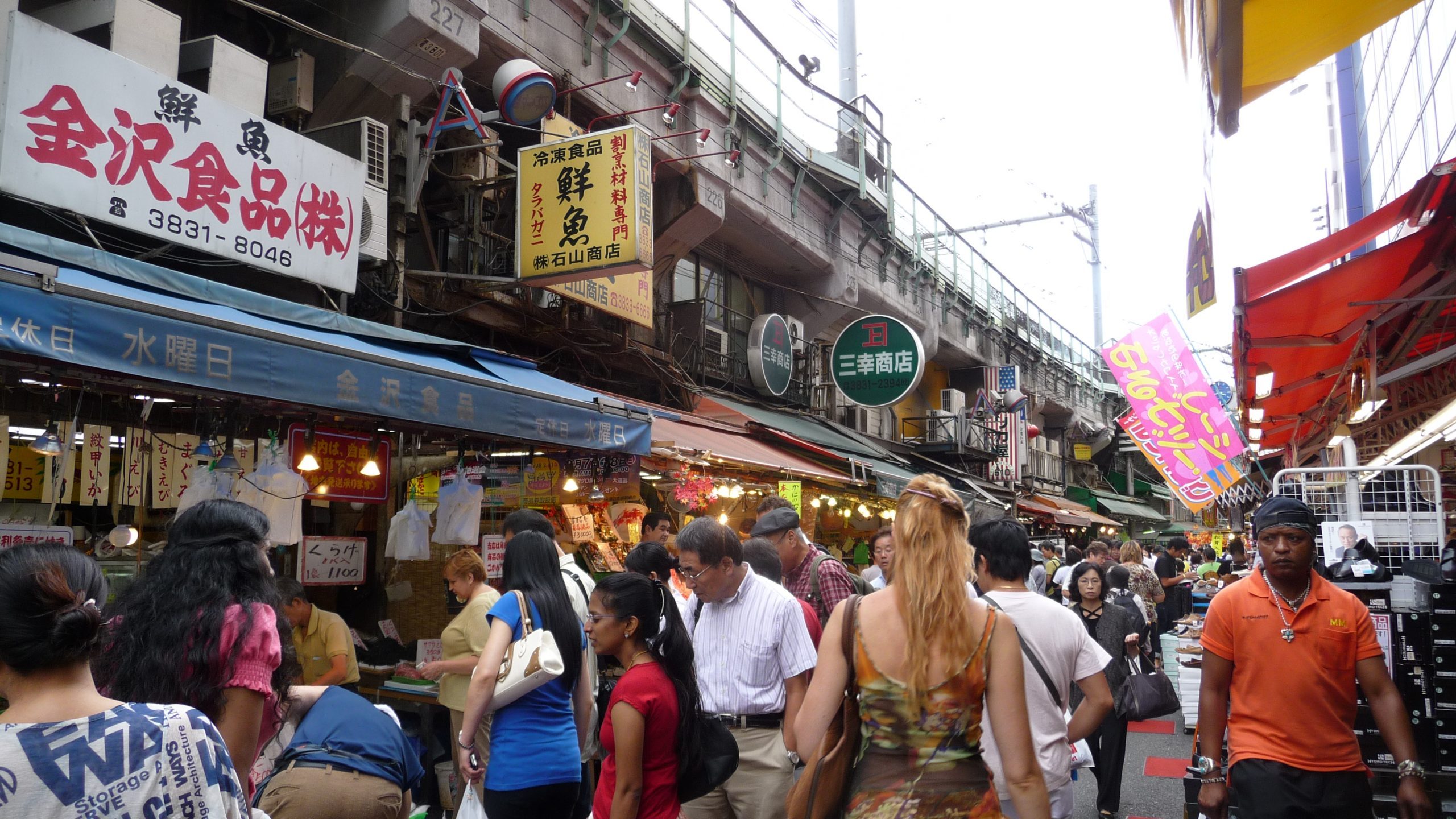 Tokyo is famous for its modernity to the point of sci-fi, along with its valuing of its own history. Neon pop culture meets palaces in one of Asia's most popular and populated cities. Rent prices and transport here are nothing to be trifled with! From tiny studios to pod living, people go to extreme lengths for the opportunity of living in Tokyo, but an average apartment here averages $1500 a month.
Geneva, Switzerland – $2000 per month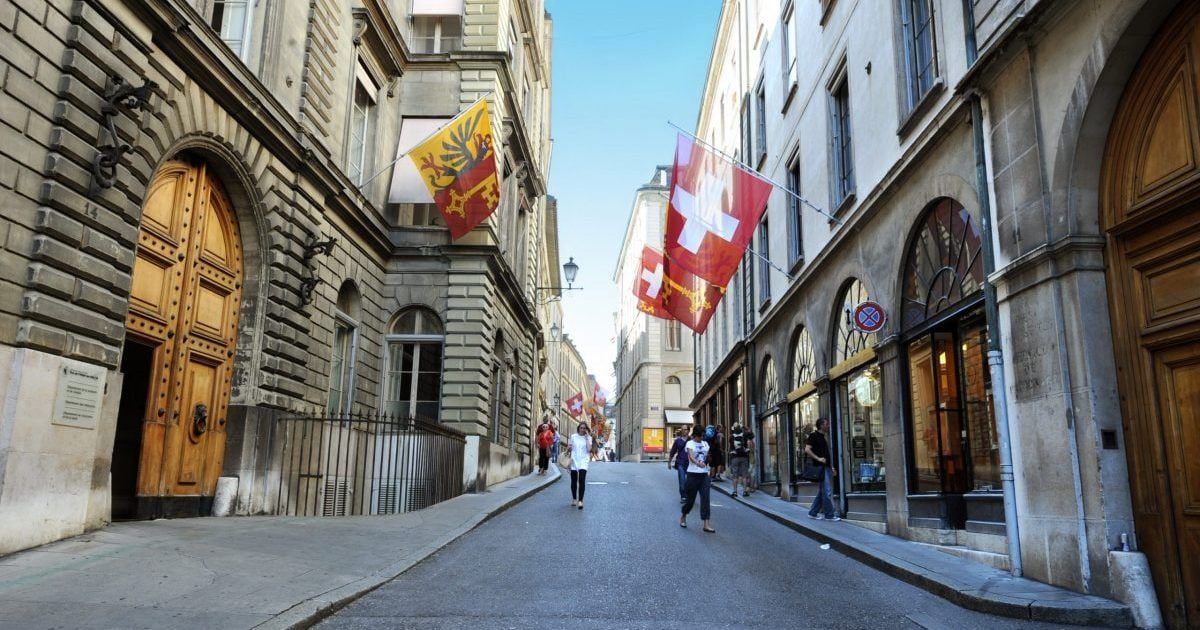 Switzerland is a country for the rich, which explains such a tiny land-mass taking up multiple spaces on this list! Geneva is Europe's most expensive city overall, full of beautiful scenery, and luxury goods. Unlike many other cities, Geneva's streets are pristine, as effort is made to keep litter off them at all times. It is the perfect city for enjoying fancy cafes and shopping for those who value lavish lifestyles. Due to its nature, living costs do end up averaging $3500 a month, between rent, food, and transport, putting $2000 of that towards rent alone.
New York City, USA – $4200 per month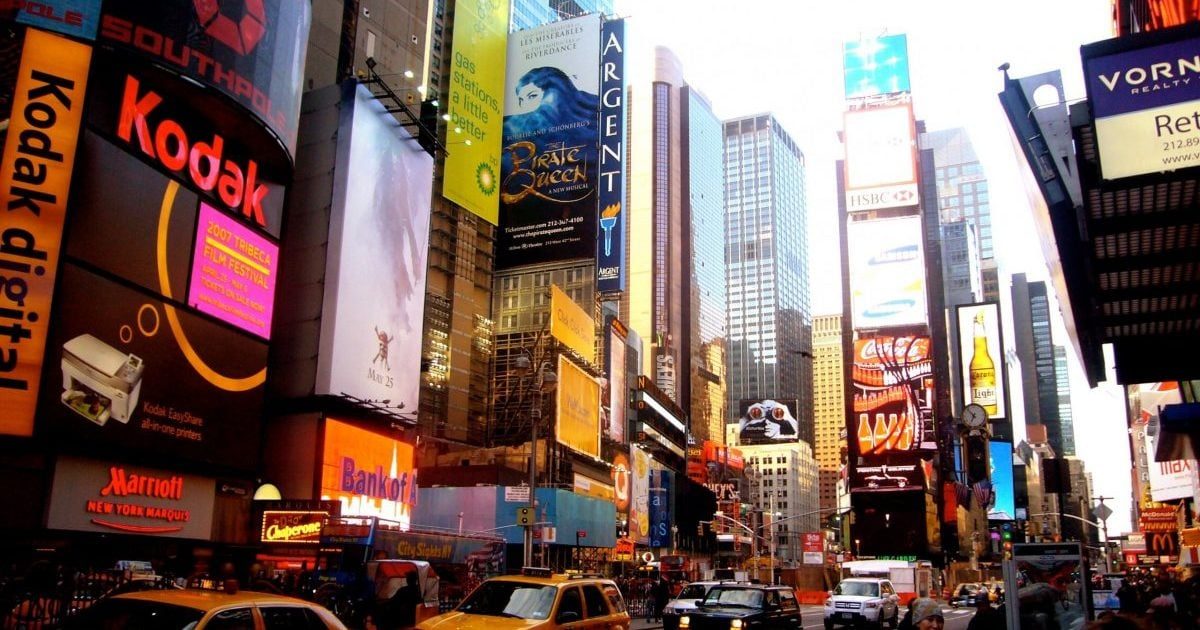 The Big Apple is a big city with big possibility, and a big price tag to go with it! An unbelievable number of people take to New York City to make a name for themselves, it forever being called the land of opportunity. If you can make it there, you can make it anywhere, they say. What's it going to take to make it? Only an average rental cost now hitting over $4,000 a month, which seems to be rising exponentially.
Hong Kong – $2500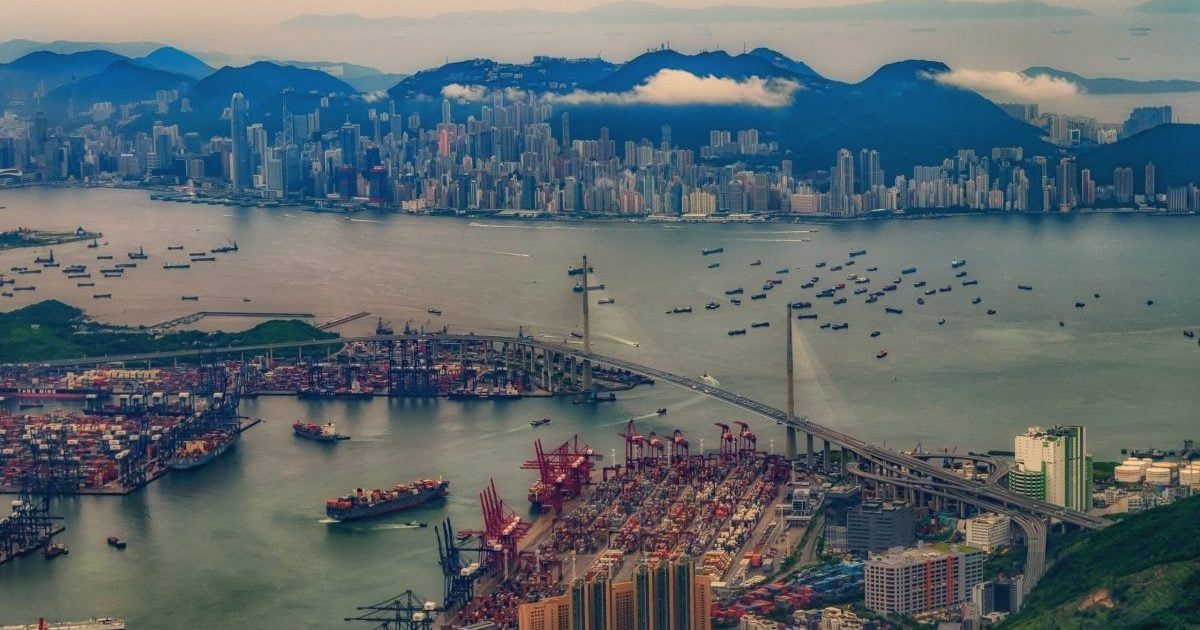 Asia holds many of the world's most expensive cities, but Hong Kong consistently takes the top spot as the world's most expensive of all when all aspects are taken into account. From expats to the world's wealthiest people in business, the world's money makers and those who work for them flock to Hong Kong, one of the most densely populated cities in extremely high demand. Full of over 7 million people, the average rent in Hong Kong is $1800, not making it the most expensive rent there is, but it's certainly up there.
San Francisco, USA – $3670 per month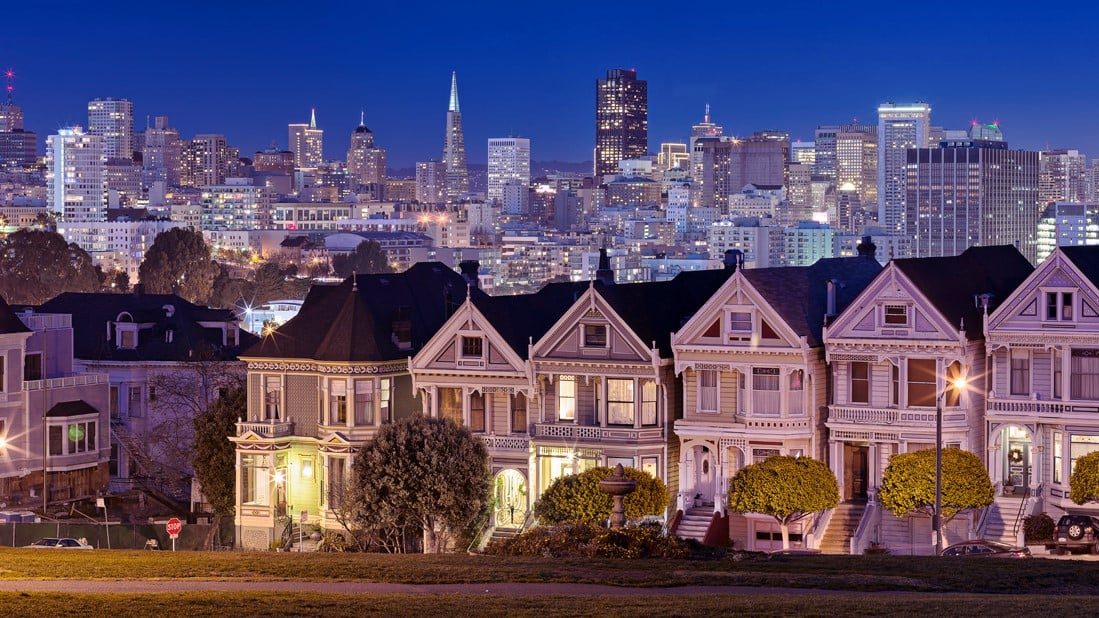 Being a cultural, artistic, and commercial hub in northern California, San Francisco has huge demands for housing. It is the fifth most densely populated county in the United States, and the only one of the top five that lies outside of New York. When it comes to housing, San Francisco makes most cities look affordable with rent averaging $3670 per month. On top of this, living costs such as food, transport, and leisure costs are more expensive here than in many other cities.
Dublin, Ireland – $1895 per month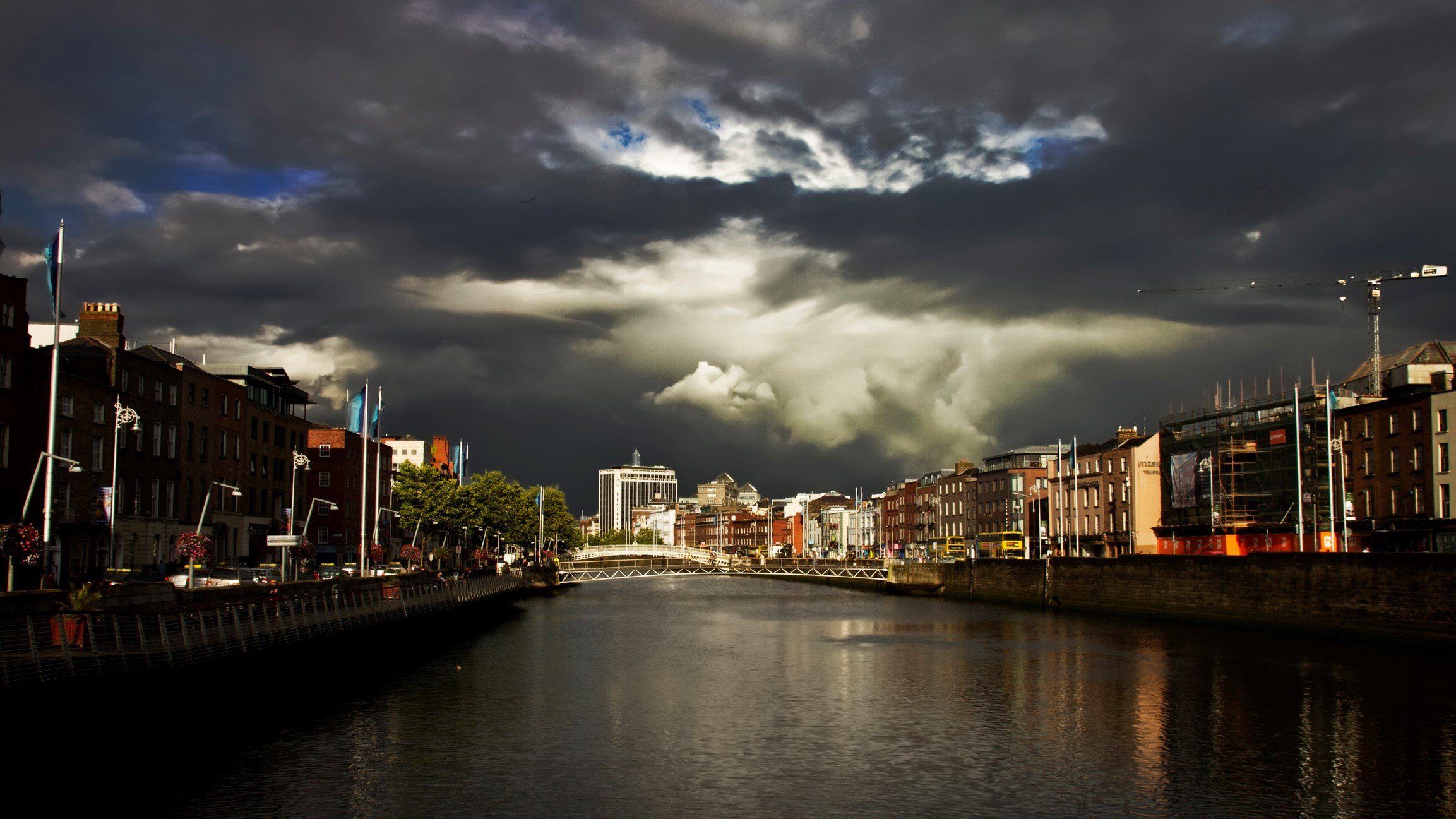 Over the years, Dublin has continued to gain popularity from tourism, largely due to its history, attractions, and culture. It is a popular city for stag nights and nightlife which, alongside tourism, have lead to an increase in the number of hotels in the city. These factors have all added to the increased cost of living in Dublin, pricing many locals out of living there. The average rent of a one bed apartment in the city now averages $1895 per month.
Los Angeles, USA – $2360 per month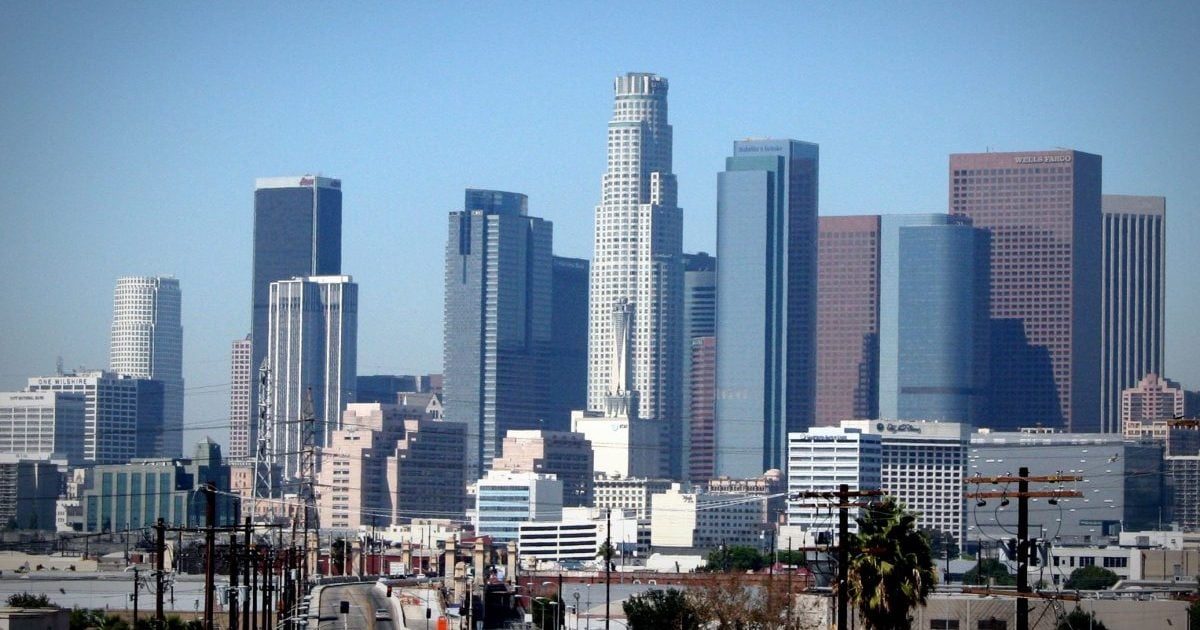 Los Angeles is the centre of the film and television industry. Home to Hollywood, Los Angeles is considered the land of the stars, the rich and the famous. Because of this, it only makes sense that it would be an inordinately expensive place to live, with rent averaging $2360 a month on a modest apartment. After all, the chance of meeting a celebrity at your local coffee shop has its price.
Sydney, Australia- $1655 per month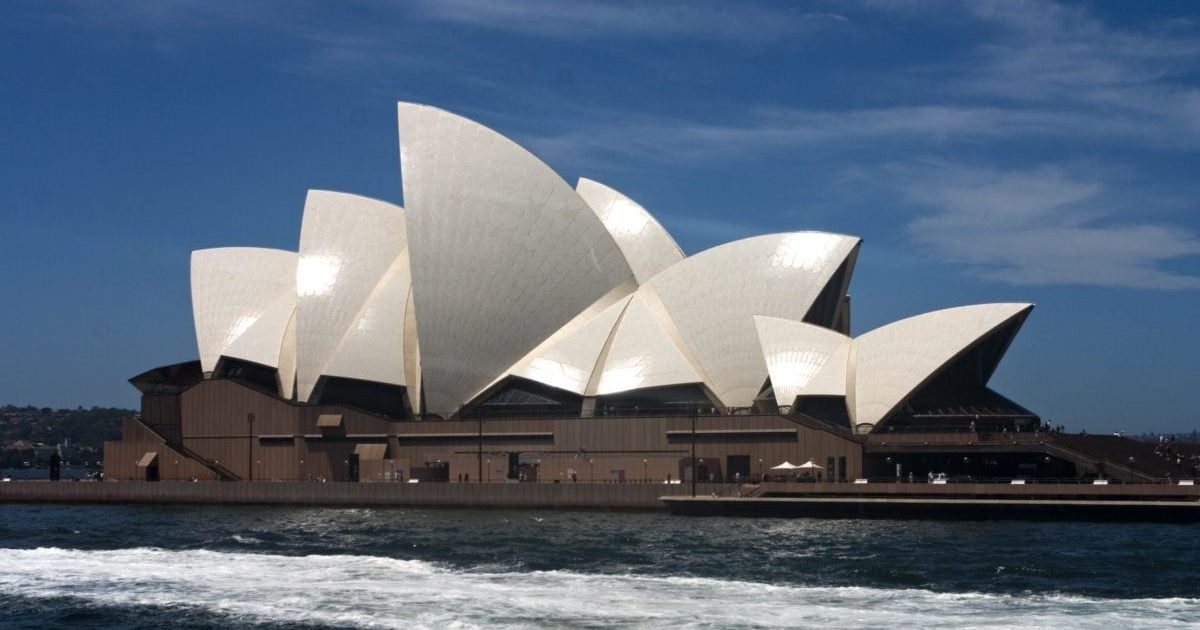 One of Australia's largest cities, Sydney is best known for its Opera House and other architecture, but is also famous for its spectacular beaches. It is also Australia's most cosmopolitan and diverse city, as well as being famous for business. Being Australia's go-to city for business and job opportunities, people are willing to deal with the costs for the chance to make it big, even if those costs include the average $1655 for a small apartment.
Paris, France – $2000 per month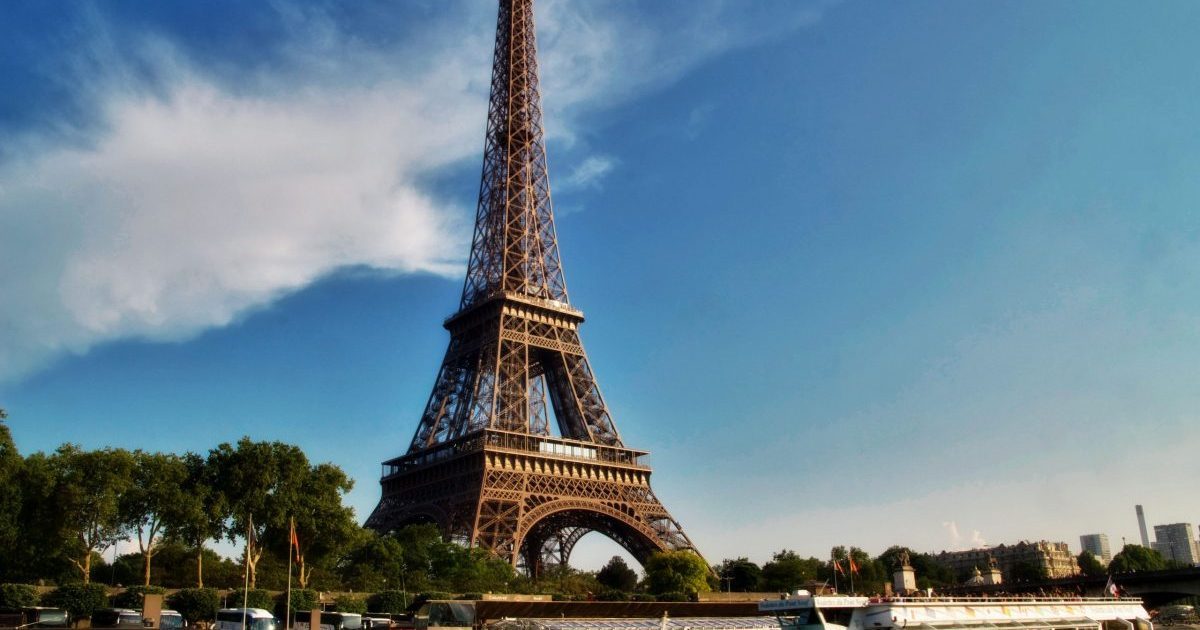 The city of love is also the city of great food, fashion, and philosophy. It's no wonder it's such a popular one, especially when you take its history into account. Practically everything about Paris is considered culturally iconic, which makes it an incredibly popular place to live. Popularity means prices rise, and tourist destinations make it more expensive on the locals. This has lead to Paris' current average rent for a one bedroom place sitting at around $2000.
Chicago, USA – $2200 per month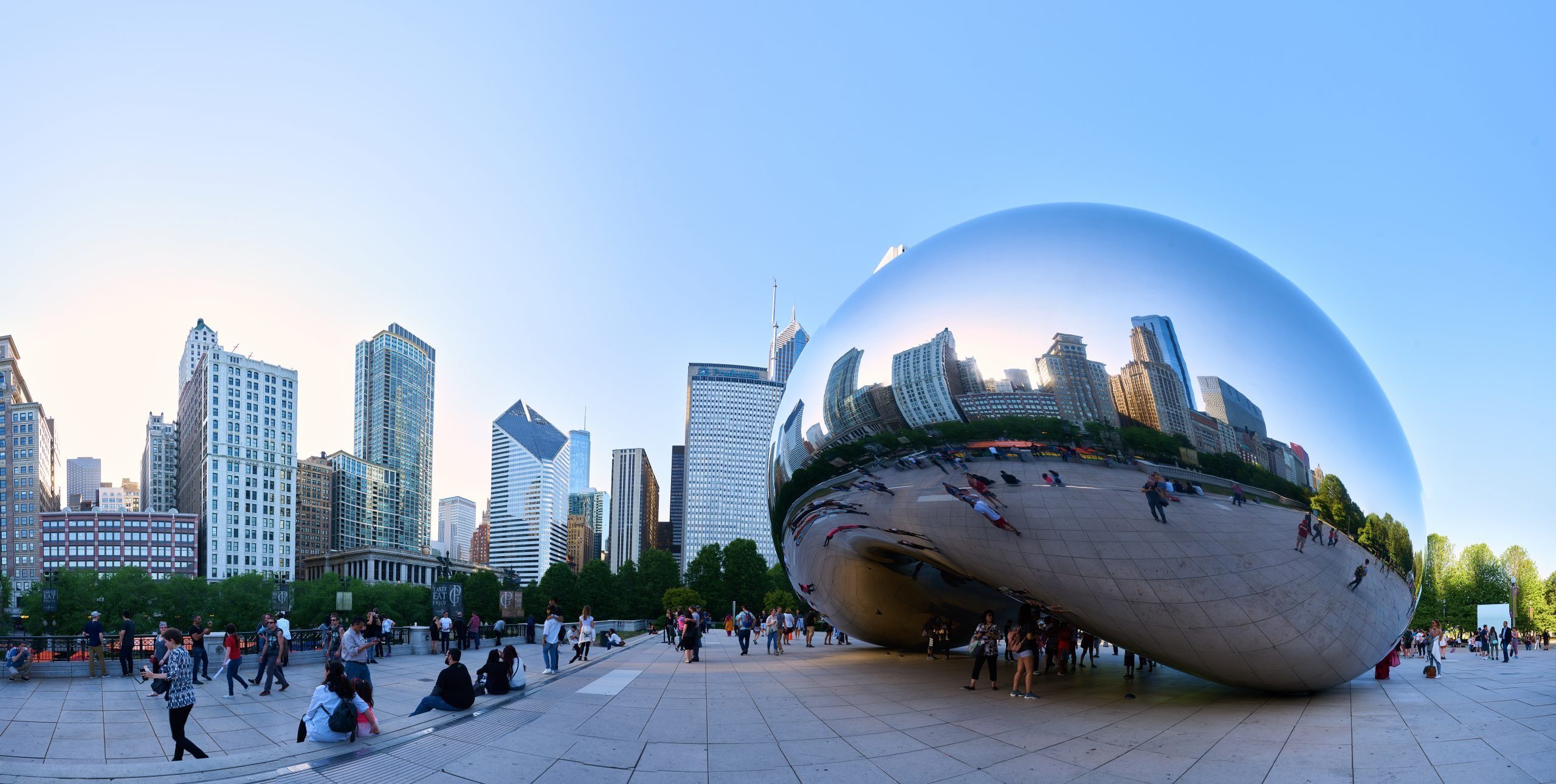 Chicago is the third most populous city in the USA, and it is best known for its place in the art scene. In fact, Chicago is often considered the world's centre for art museums and trading. Art is an expensive market, which is part of why the cost of living in a city which values it so highly are also rather high. The average price for rentals going in Chicago at the moment stands at $2200.
Dubai, United Arab Emirates – $1502 per month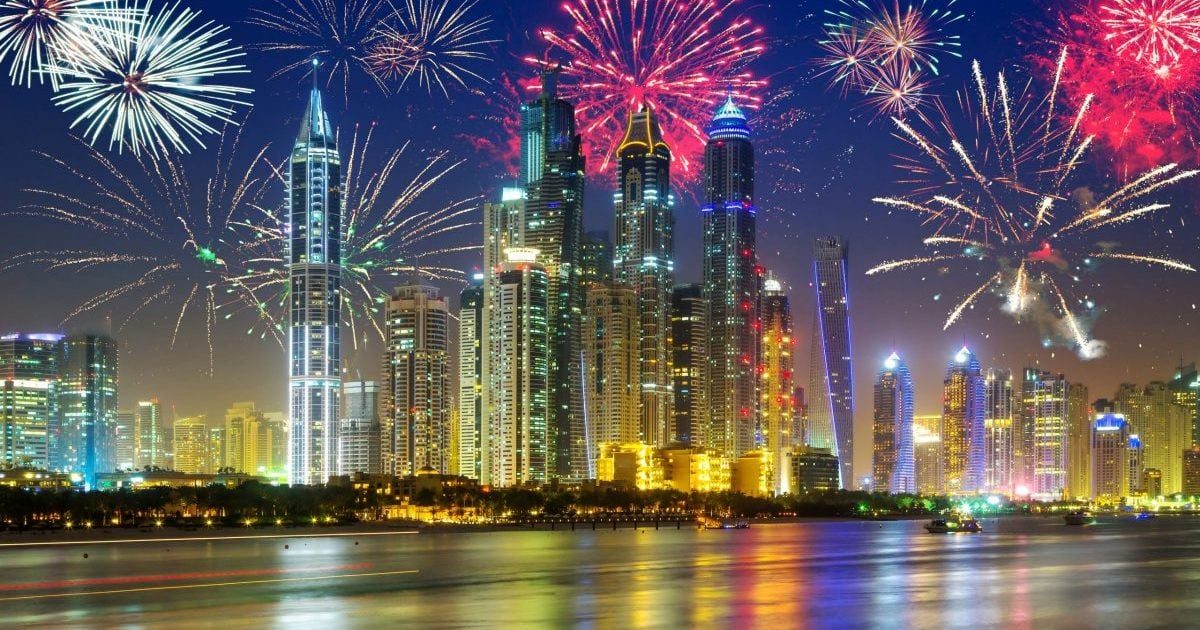 Dubai is known for its luxury. From its extravagant hotels to its endless shopping opportunities to its higher than high-rise buildings, Dubai has been made for wealth. This is the image the city has built and wishes to maintain, always aiming to attract the uber-wealthy for business and leisure both. The rent price is just there to match the rest, averaging $1502 per month.
Singapore – $1890 per month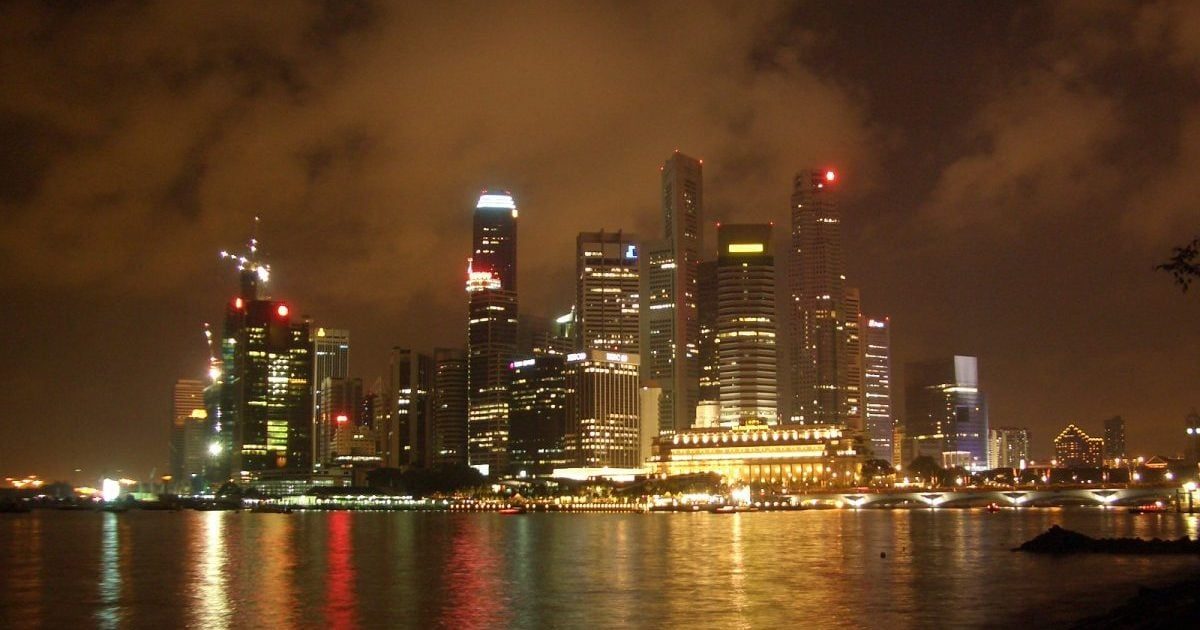 Sporting the most stable economy in the world and having no foreign debt, Singapore values both its economy and its money, making it a pricy place to live. It has the world's busiest cargo seaport, and trades largely in tech, machinery and finance, along with being a popular tourist destination. The large amount of money running through Singapore has resulted in a high cost of living for locals and expats alike, with the average rent being $1890 a month.
Luxembourg – $1550 per month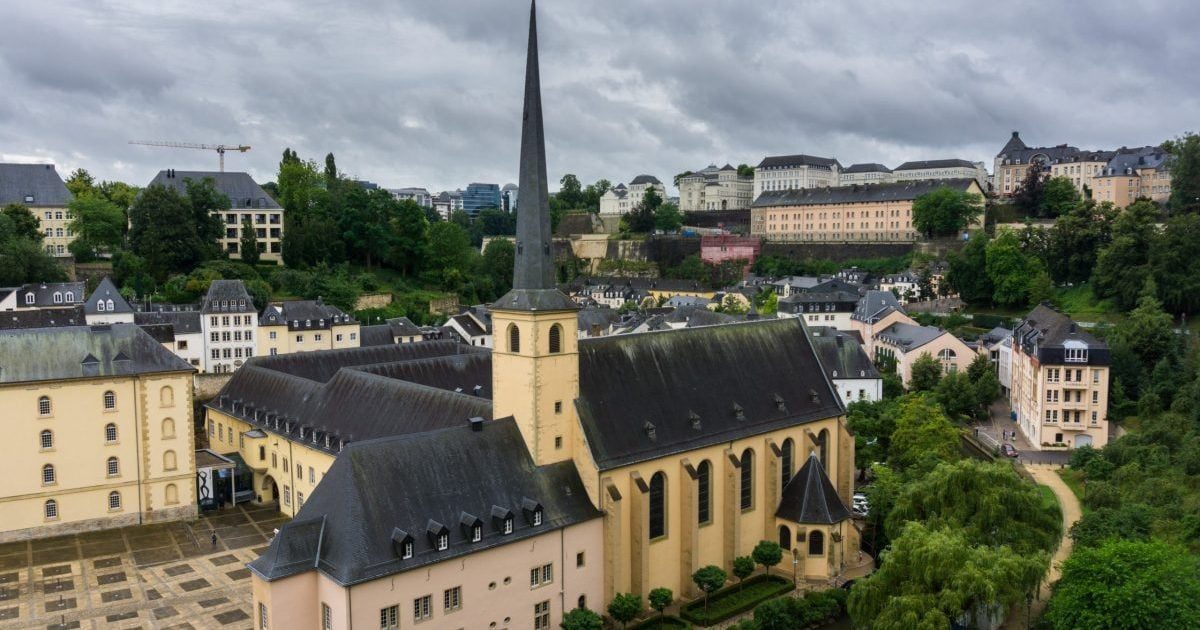 One of Europe's smallest country, Luxembourg is known for being the second richest country in the world, which is no small feat considering its size. With a high GDP and high quality of life, it is a relatively quiet city that is willing to offer quite a few benefits to young families willing to move there to make it a livelier place. Being such a wealthy little country means that the people there can afford the higher rent price of around $1550 per month.
Amsterdam, Netherlands – $1850 per month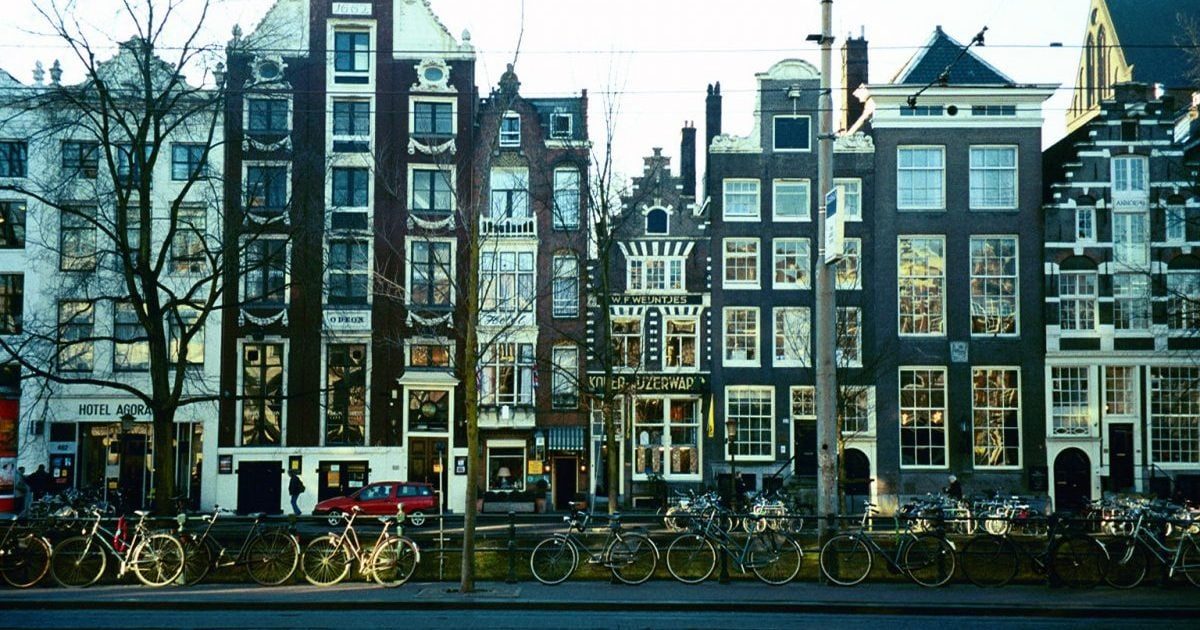 Between being a tourist destination for people of all ages and interests and housing the main port for the Netherlands who are the largest food exporter in Europe, Amsterdam is one busy city. It is big for business, but also has a large subcultural scene, and independent businesses are also booming in the city. Amsterdam has something to give everyone, so it's no surprise everyone wants a bite of it!
Miami, USA – $2300 per month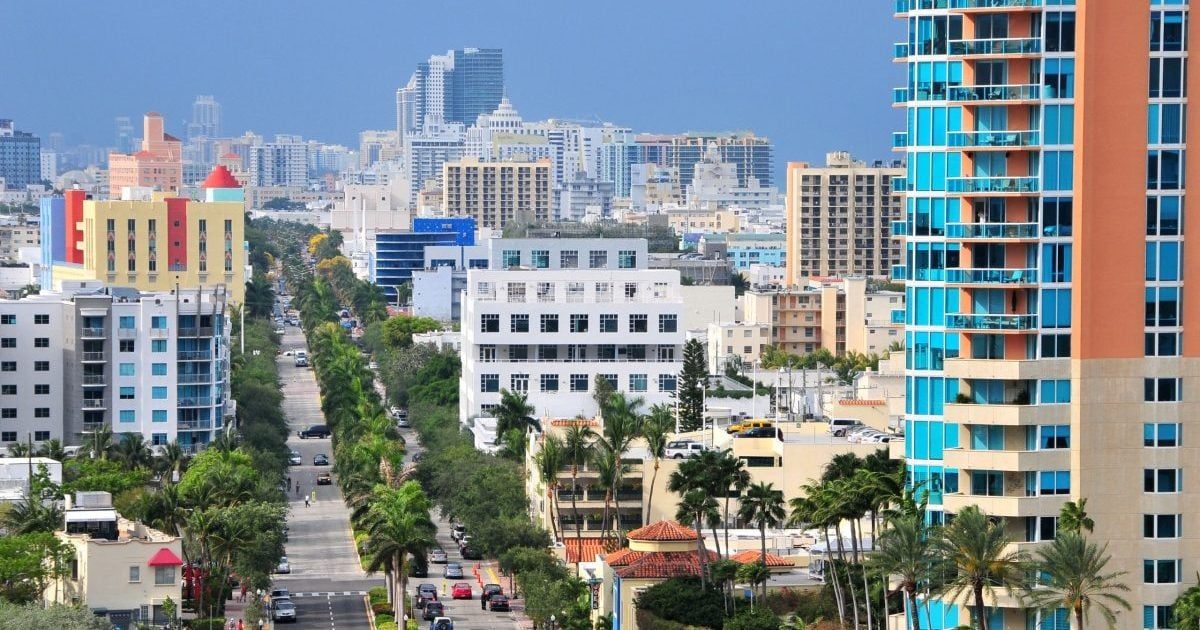 Miami is a coastal town at the south-east of the USA. It is popular with the wealthy and retired as a place to live, as well as with those seeking beautiful beaches to enjoy near a metropolitan area. Due to the wealth of the general population and those drawn to the city, and many of the residents not being local and moving there out of choice, rent here is very high at $2300 per month on average.
Oslo, Norway – $1325 per month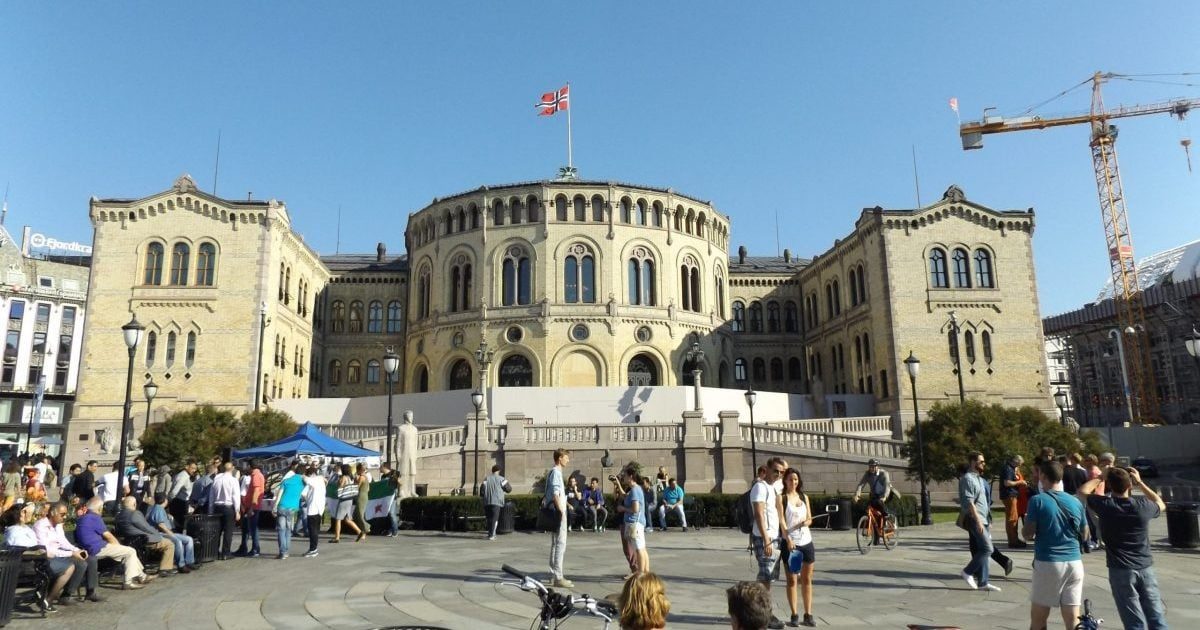 It is widely known that Norway is not a cheap country. With some of the highest taxes in the world, but also some of the highest quality of life, the price for rent is not the most expensive part of living in Oslo. Transport, eating out, buying pretty much anything, and using any public service all costs in Norway, and being Norway's biggest city, Oslo is even more expensive than the rest of it! That being said, it still isn't as cheap as we might be used to, still averaging $1325 for a small apartment in the city.
Copenhagen, Denmark – $1569 per month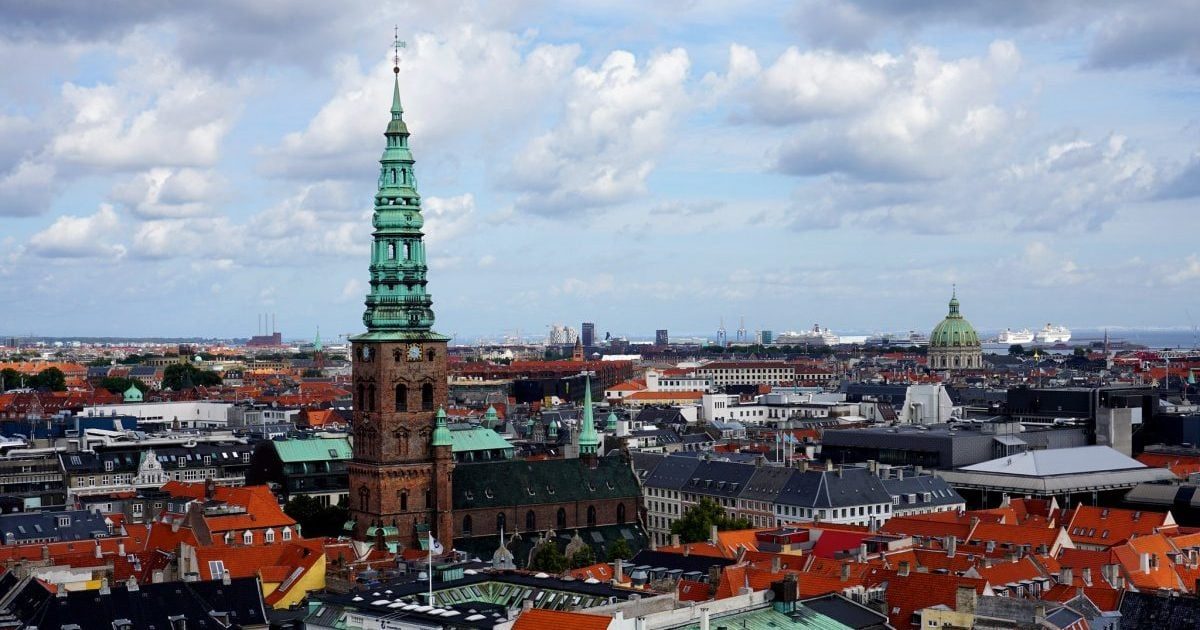 Scandinavia as a whole is renowned for having some of the highest quality of life, highest minimum wage, and best education and other public services. This is why it comes as no surprise that Copenhagen, one of Scandinavia's most desirable and populous cities is so expensive to live in. Not only is Copenhagen kept pristinely clean, upholding its residents' quality of life, but it is also immensely popular as a tourist destination. Its sheer popularity definitely adds to the reasoning for the average rental price of $1569 a month.
Toronto, Canada – $1535 per month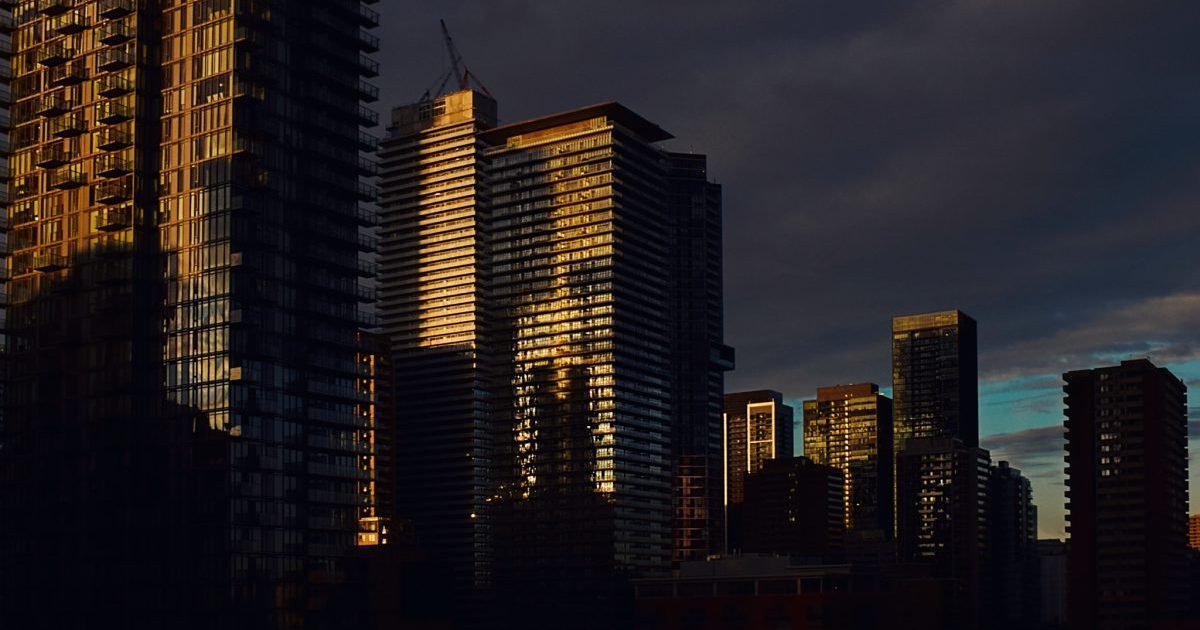 As Canada's most populous city, Toronto is only Canada's second most expensive when it comes to rent. As is often the case, high price largely comes as a result of the demand by people wanting to live in the city. It is a green city full of attractions and productions, as well as a large portion of Canada's business centres. With rent alone averaging $1535 for people living in Toronto, it may not always be the most affordable, especially once the additional costs of city life are taken into account.
Wellington, New Zealand – $1600 per month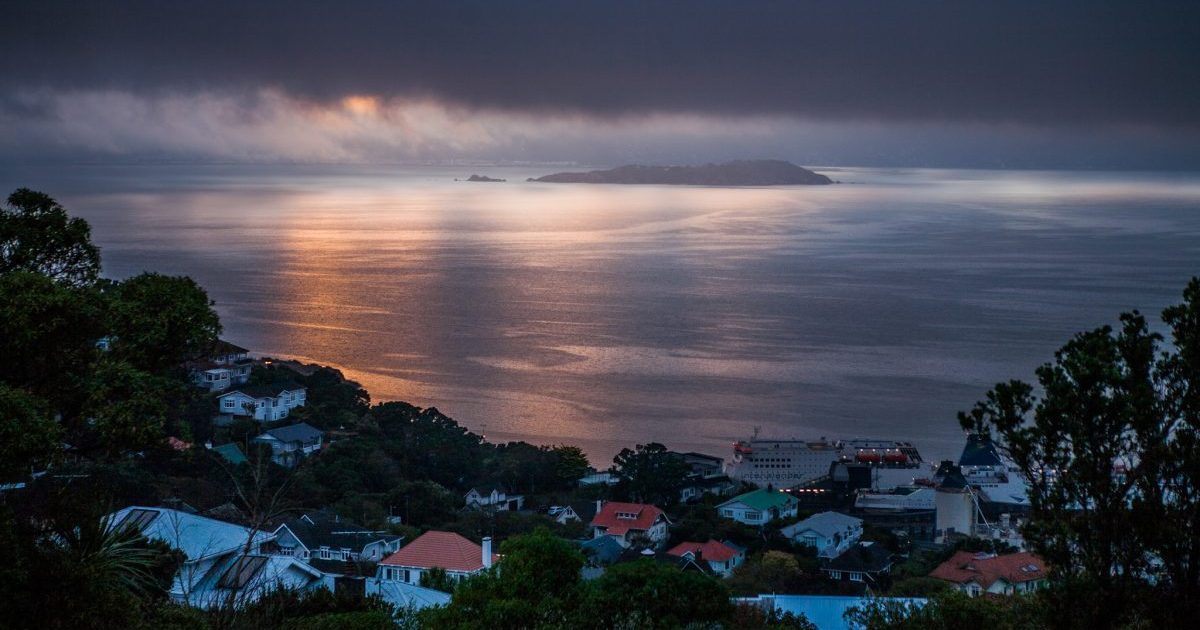 Interest in living in New Zealand has only gone up and up in the past few years, in part due to some political success, but also as its always been, with people marvelling over the beauty there. Wellington is the country's capital, despite not being its biggest city, but due to its architectural differences, largely lacking high-rise buildings for cities' usual blocks of many flats, Wellington tries to preserve its beauty in sticking with more picturesque houses that suit the look of the city. Because of this, the demand for housing is higher, placing the rent at $1600 a month on average.
Doha, Qatar – $1850 per month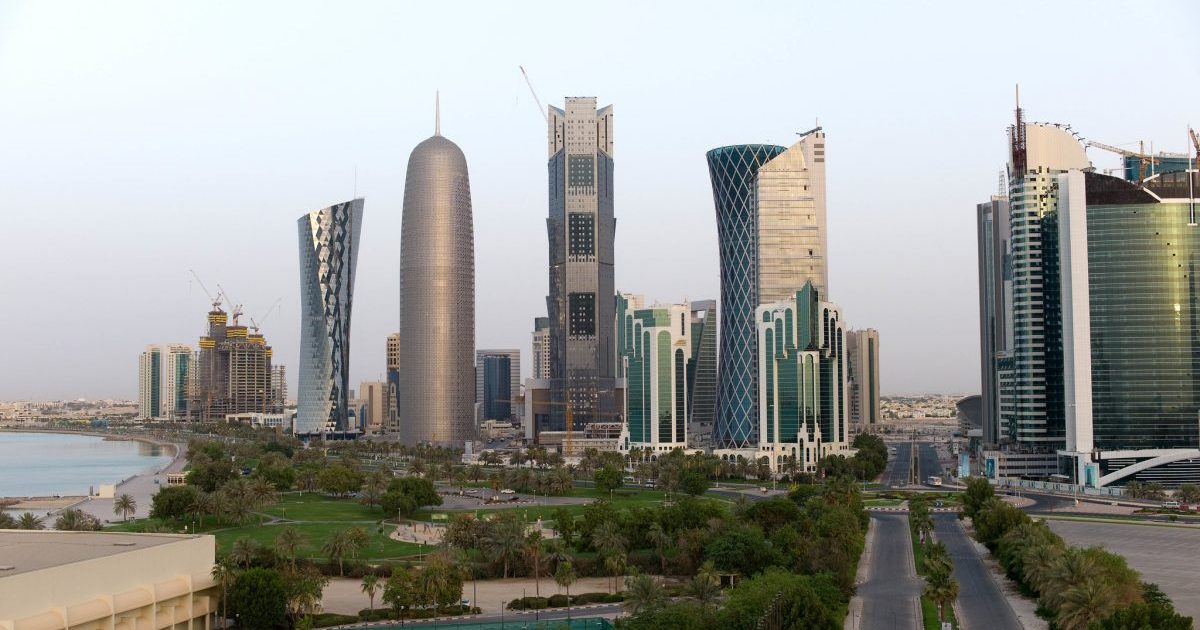 A capital city is expected to be populous, but in the case of Doha, its population is over double of the population of the rest of Qatar. The city held 2,382,000 people in 2018 and the population has only risen from there. With a density this high compared to the rest of the country, it is clearly this that drives the prices up, with an average monthly rent of $1850.
Reykjavik, Iceland – $1687 per month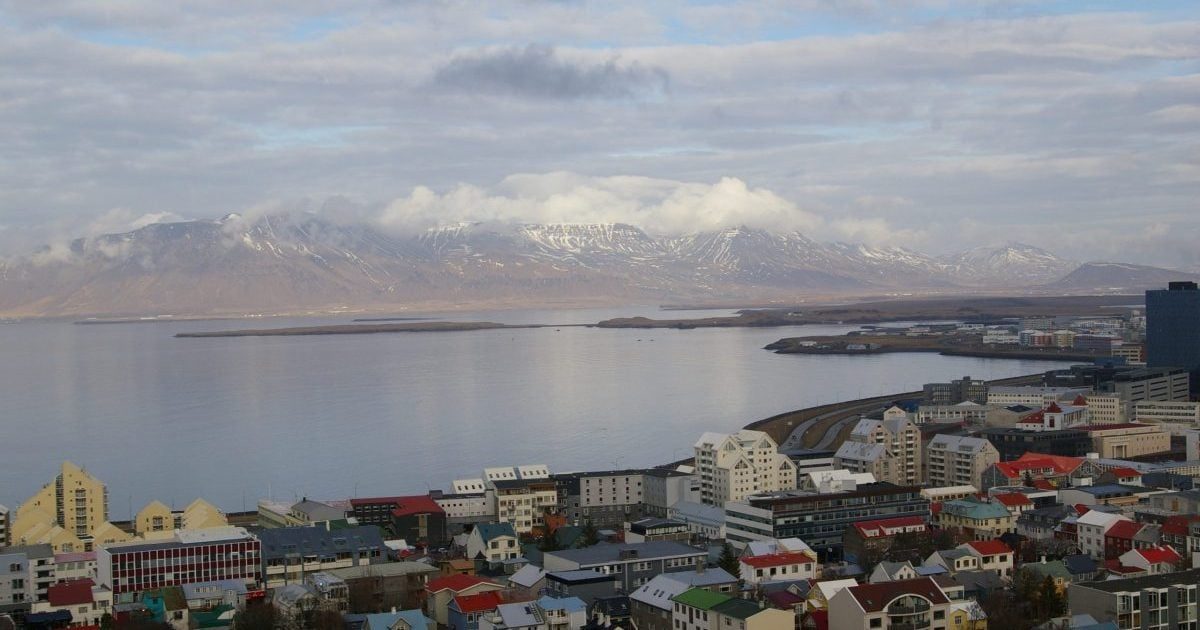 Sometimes considered one of the most beautiful cities, the opportunity to enjoy the beauty of Reykjavik has a price! Full of museums and attractions, Reykjavik overlooks Iceland's sea and hills, and is near some of nature's spectacular and unusual sights. This high desirability along with high tax rates in Iceland are what put it on the list of most expensive cities. Rent in Reykjavik averages $1687 a month for the luxury of living in this city.
Vancouver, Canada – $1830 per month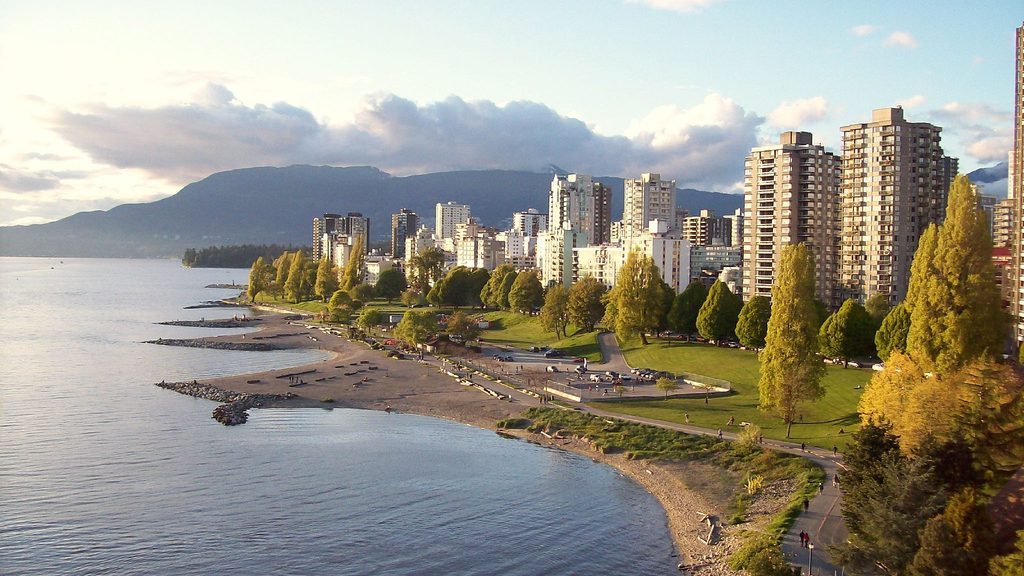 Vancouver is Canada's most densely populated city. It is a popular city with a large port, and very active art and theatre scenes. The city is bordered by mountains, and is considered a supremely desirable place to live, as well as being popular with tourists. Due to the kind of industries that are thriving in Vancouver, along with being so close to scenic nature, it is an expensive place to live with high demand. This is why rent here averages $1830 a month.
Auckland, New Zealand – $1533 per month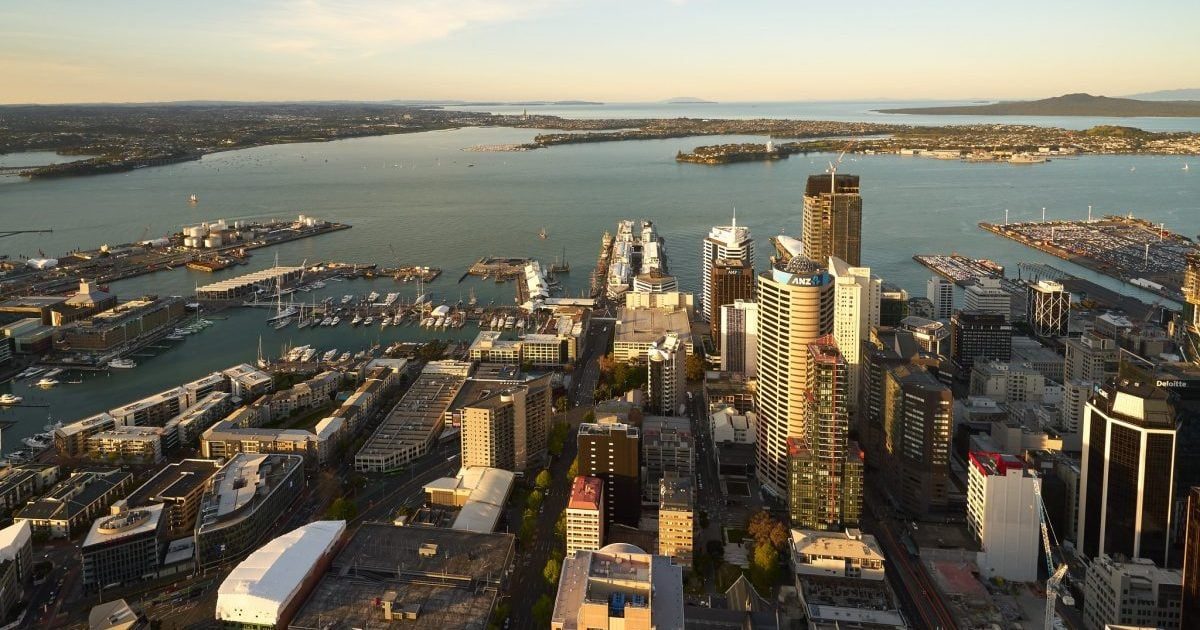 It isn't just New Zealand's capital that's a pricy place to live, but also its main metropolitan business city. That is what Auckland is famous for, also being New Zealand's largest and most populous city. For people who love New Zealand but don't want to miss out on business and culture, Auckland is where to be. It seems huge number of people consider Auckland the place to be for that very reason, which has driven the prices up, with rent now standing at $1533 a month on average.
Stockholm, Sweden – $1315 per month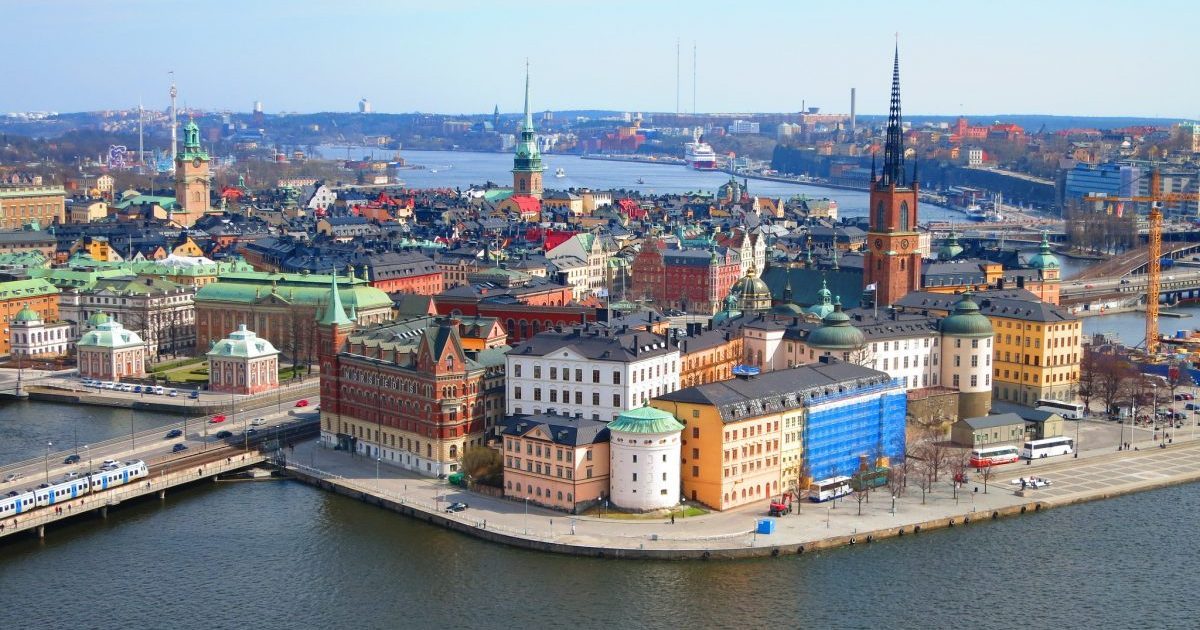 Another Scandinavian city, Stockholm sure is an expensive place to live, though this is not in majority due to rent. Demand to live in Stockholm, a beautiful and famous city which is the largest in Scandinavia, is higher than nearly anywhere else. Rentals in Stockholm have waiting lists that are years long, making living here even more difficult. While the price of most things seems to be high in Sweden, rent and cost of living in Stockholm is certainly higher due to this unmatched demand at $1315 on average per month.
Guangzhou, China – $910 per month

With impressive avant-garde architecture, Guangzhou is known for being one of the world's largest business hubs for large companies across the world. Guangzhou is China's most important port, with history of port trading for more than 2,000 years. The amount of history and demand for current business really helps hike those prices, resulting in rent alone averaging over $900 per person.
Seoul, South Korea – $900 per month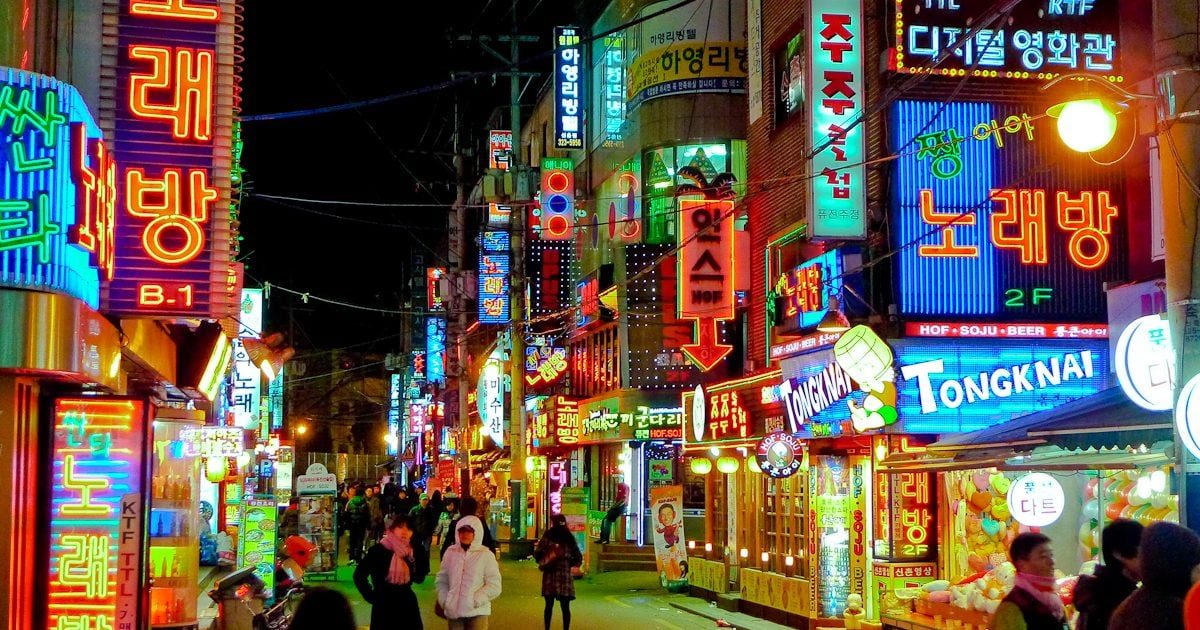 A city where the old meets the new, where street markets and Buddhist temples meet high-tech subways and pop culture, Seoul really offers it all. With all this high-energy living, of course, comes a high cost of living as well. Living costs are what really puts this city on the list, with rent averaging $900 a month, along with the hefty down payments that are also expected for the chance to live here. This is all due to the impossible demand by people wanting to move to Seoul.
Basel, Switzerland – $1400 per month
Basel, Switzerland's oldest university city and host to the world's largest art market every June, is located on the Rhine river close to the country's borders with France and Germany. Basel is a city with many parks and plazas, where sports and games are enjoyed year-round. But this gorgeous city comes with a price tag and is the fourth most expensive city to live in the world. The average rent for a one-bedroom apartment here is $1400 a month.
Bern, Switzerland – $1,200 per month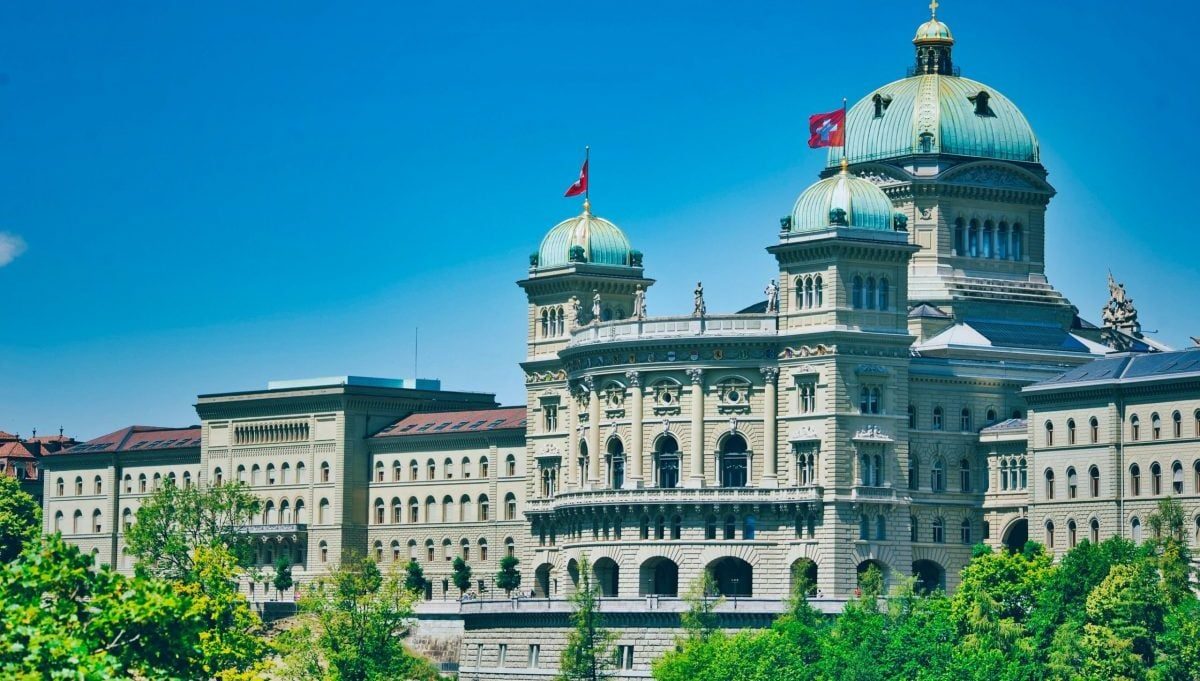 Bern, Switzerland's capital city, is another city that always tops the list of the world's most expensive cities. Bern is known for its medieval architecture and rich history—it is a UNESCO World Heritage Site. Although the city is small and friendly, it's not the best place to save money. However, it is cheaper than both Zurich and Geneva, with those cities still close enough for day trips. Bern also provides a variety of housing options within the city itself, as well as in its immediate suburbs.
Beijing, China- $700 per month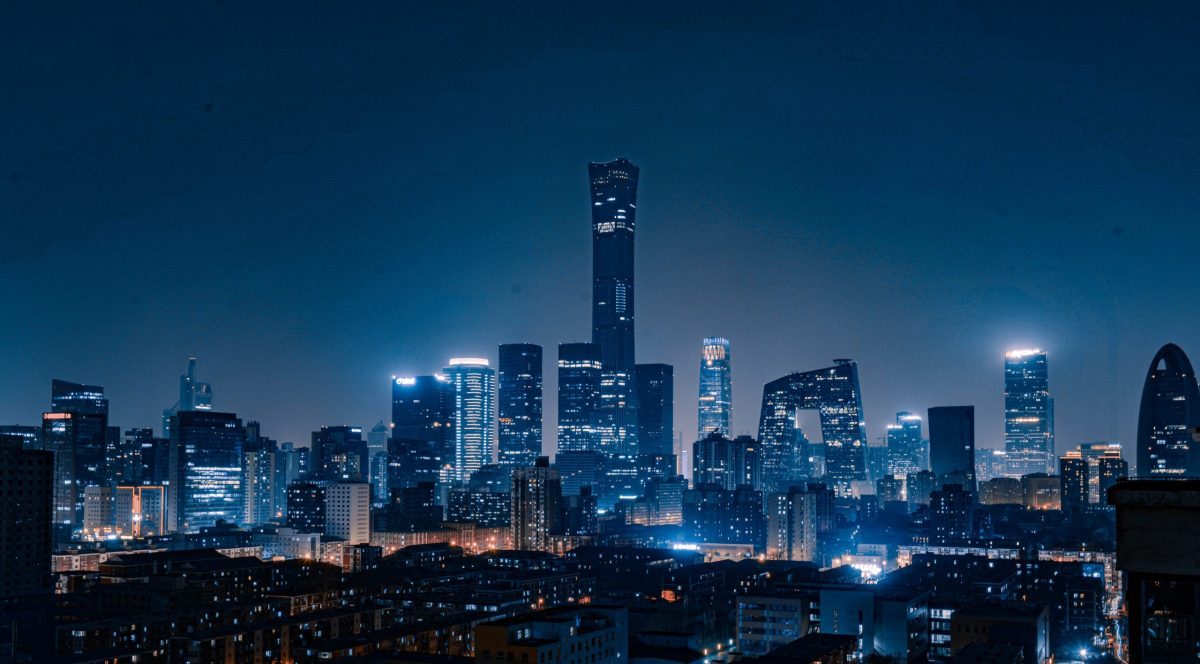 Beijing is the 10th most expensive city in the world, and that's especially due to growing housing costs. The average renter will expect to pay $700 a month for a one-bedroom apartment. Beijing has a rapidly growing population, so the housing market is expanding quickly and will likely continue to do so.
Nassau, Bahamas – $2000 per month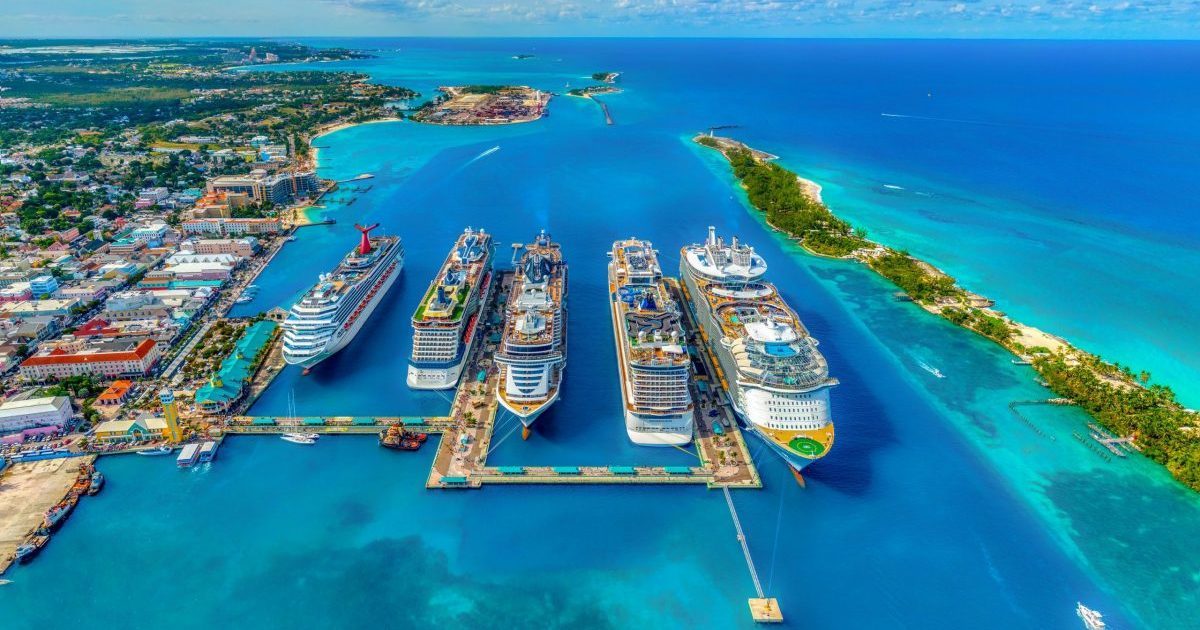 Nassau, the capital of the Bahamas, is a popular tourist destination with attractions like the Nassau Straw Market, National Art Gallery of the Bahamas, Atlantis Paradise Island, Blue Lagoon Island and the Ardastra Garden & Wildlife Conservation Centre. A typical vacation costs around $1,055 for one person, not including hotel costs. Locals and ex-pats can expect to pay around $4,625 per month, not including rent, for a family of four to live there.
Honolulu, Hawaii – $2000 per month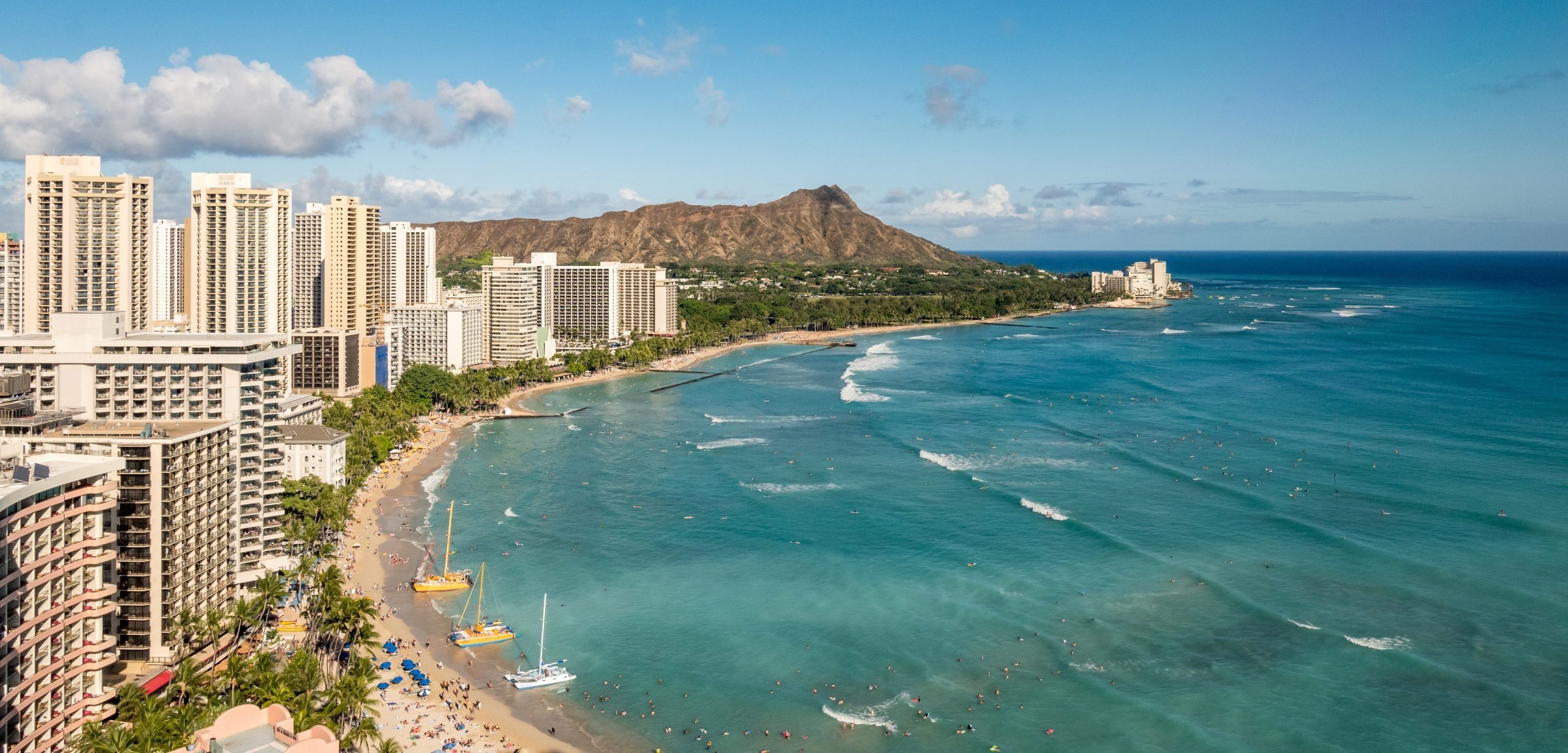 You might be surprised to find that living in Honolulu, Hawaii is almost triple the cost of living as the national average. A family of four would pay $5,017 a month in monthly costs (not factoring in rent) and housing expenses are 215% higher than average. Even more interesting is that the average cost for utilities, public transportation and groceries in this city are 64%, 33% and 53% above the national average.
Vienna, Austria – $1500 per month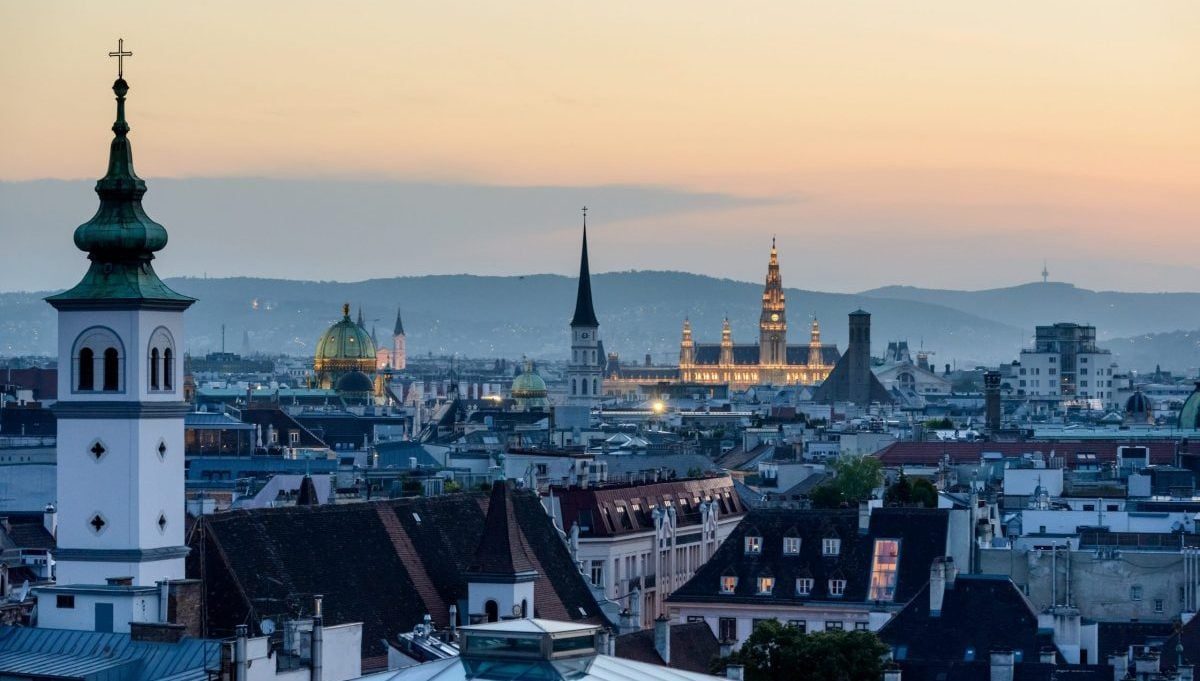 According to a report by The Economist Intelligence Unit, Vienna was named the world's most livable city in 2018. The Austrian capital, known for its thriving fine arts, architecture, and music scene, came in at number one in a survey of the top cities for academic excellence and overall quality of living. Vienna's manageable monthly expenses make the city a desirable place to live. However, as more people move to the area, the housing market is becoming more competitive and expensive, with rent for a one-bedroom apartment averaging at $1500 per month.
Osaka, Japan – $900 per month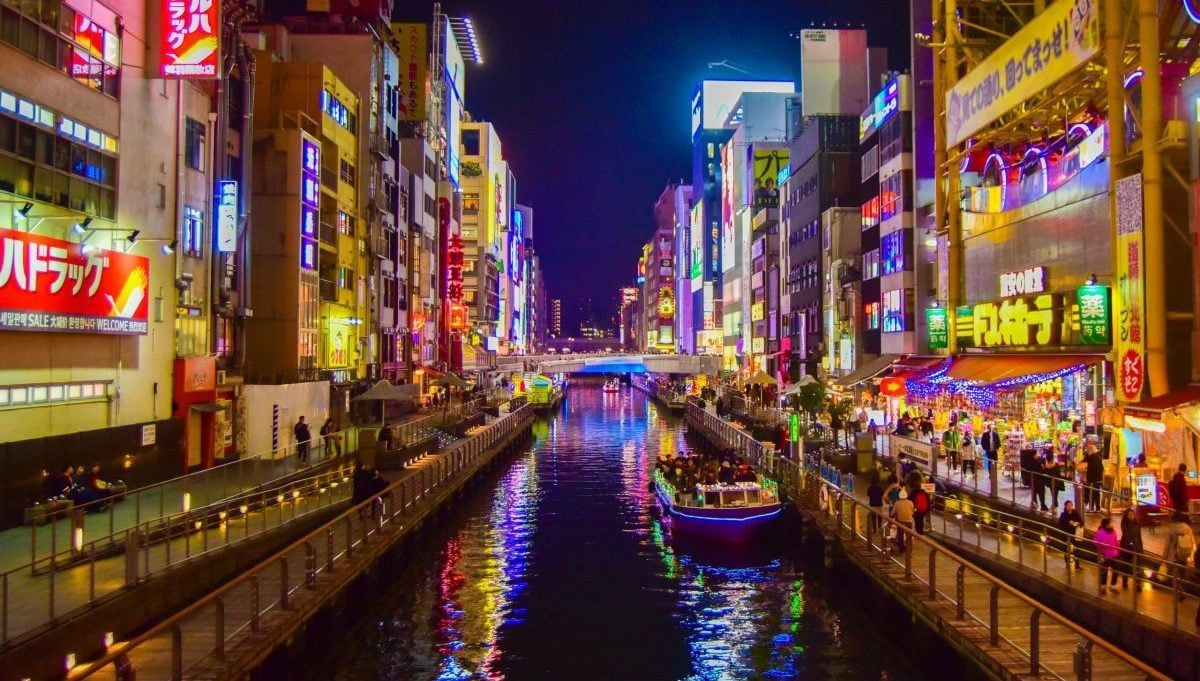 Although Tokyo is the most populous city in Japan, it does not top Osaka when it comes to cost-of-living. According to Numbeo, Osaka has a cost-of-living rating of 94, which makes it more expensive than its capital city. Although Osaka is known for its high-end restaurants and bars, budget-conscious individuals can still snack on the iconic street food.
Taipei, Taiwan – $800 per month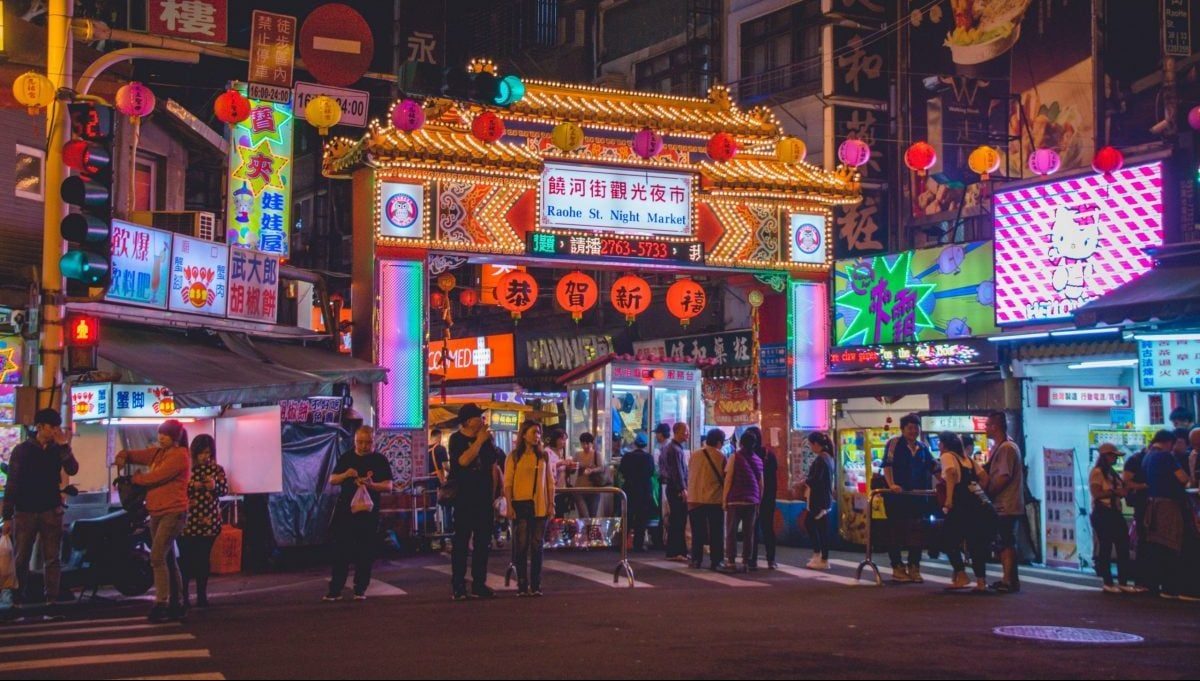 Taipei, the capital of Taiwan, was one of four Asian cities to make the top five most expensive locations for high- and ultra-high-net-worth individuals. The capital is not only home to a large number of tech companies but also is known for its amazing food vendors and restaurants, especially the Shilin Night Market, which offers a wide variety of street eats.
Washington D.C., USA – $2300 per month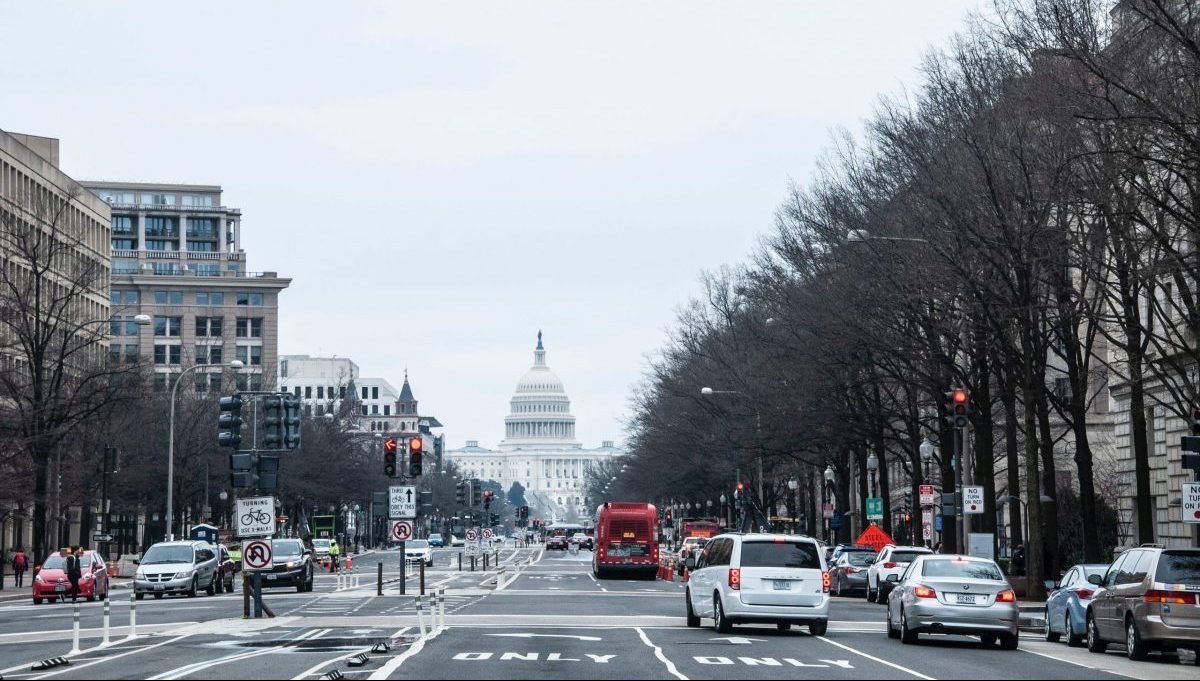 D.C.'s compact downtown area on the Potomac River is of course home to the U.S. government, as well as many iconic museums and performing arts venues. In order to live comfortably as a renter, you'd need to make around $87,000 a year, but in order to live comfortably as a homeowner, you'd need to make almost $140,000 a year. Both of these are very difficult when you consider the fact that the average annual income in D.C. is just over $90,000.
Boston, Massachusetts – $3000 per month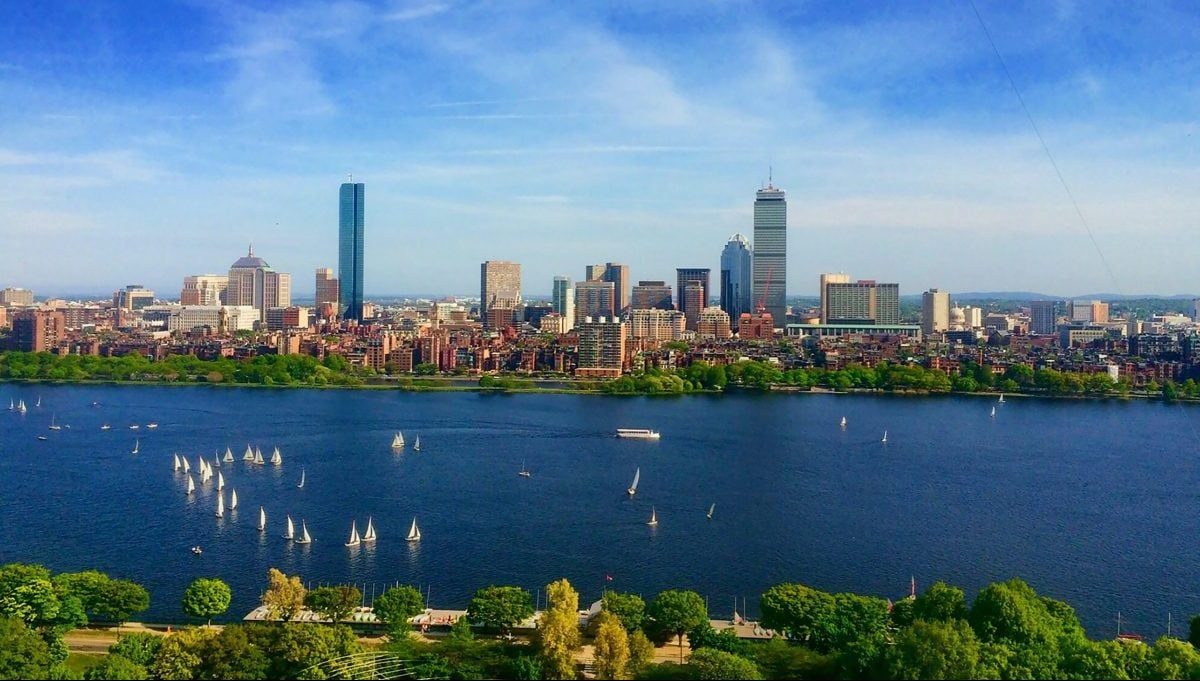 Like many of the cities on our list, Boston is known for its high cost of living, which is due to the lack of available housing options and high demand for existing ones. As more universities, hospitals, and factories have been built, the cost of living there has risen. In a 2022 study, Boston was ranked as one of the most expensive cities in the world.
Munich, Germany – $1300 per month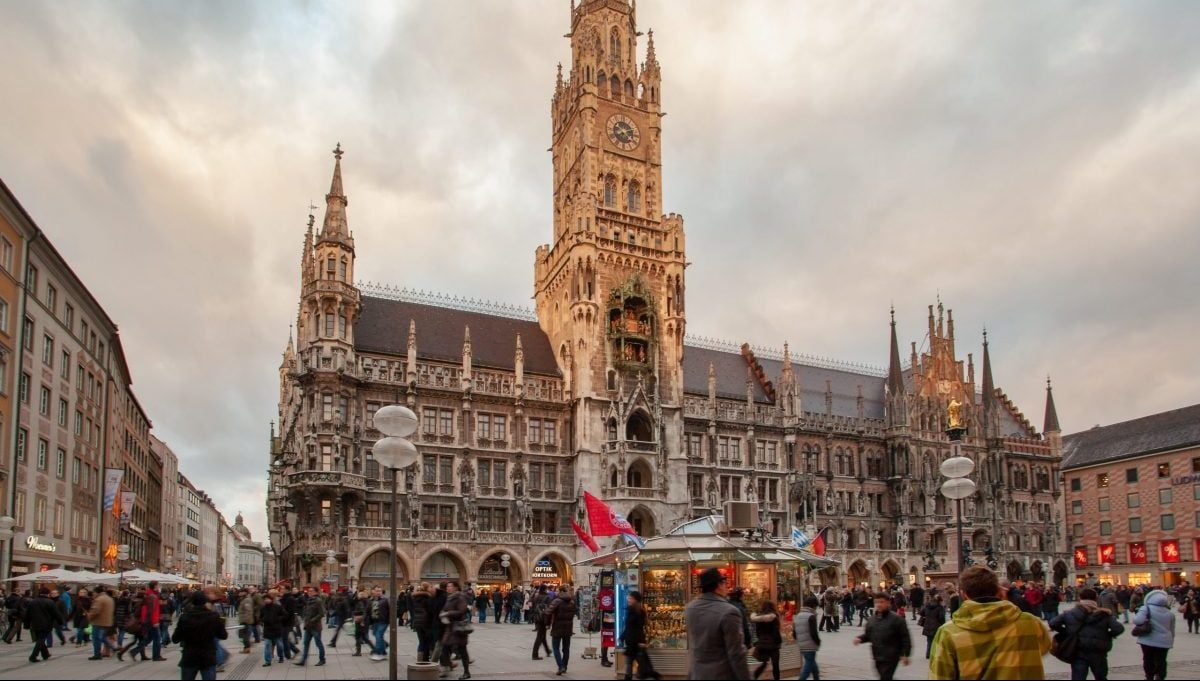 Munich's high cost of living is due to the strong competition in its housing market. Renting a one-bedroom apartment will typically cost a single person over $1,000 a month, excluding utilities and transportation. Health insurance also adds to the expenses, which can easily reach $2,000 per month for an individual.
Victoria, Seychelles – $1800 per month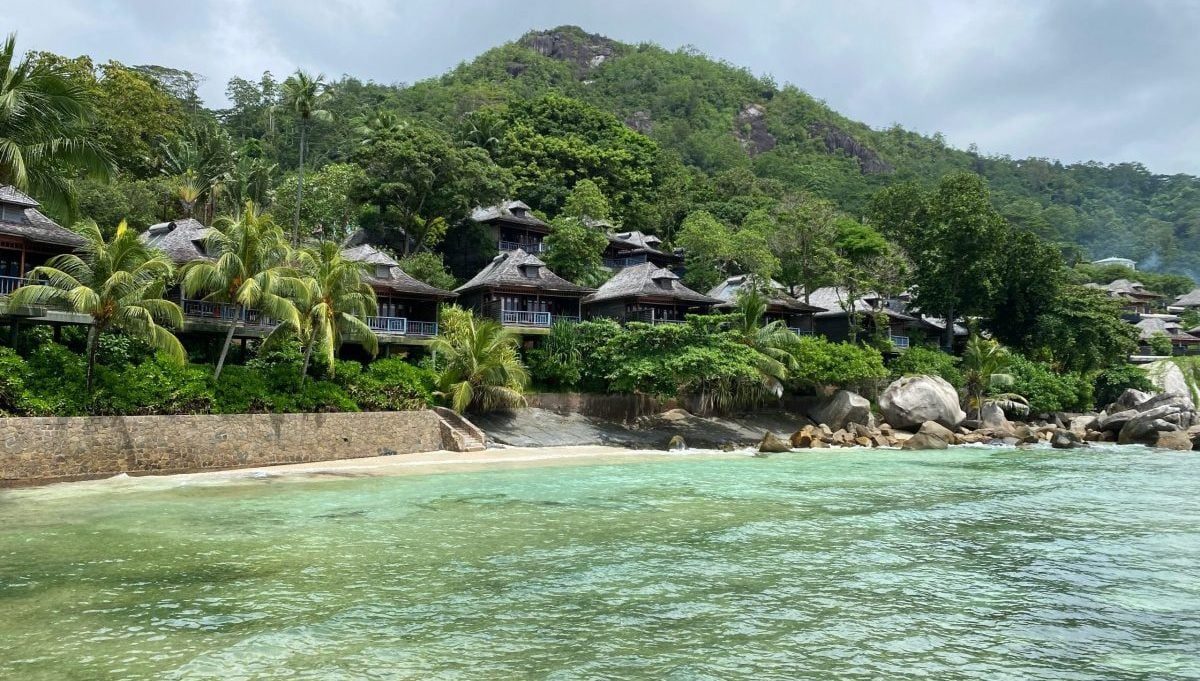 Seychelles' capital city of Victoria welcomes all with its tropical weather, beautiful beaches, and clear blue-green waters. Located in the Indian Ocean, Victoria is home to giant turtles, orchids, and other wildlife and plants. Seychelles, a 115-island archipelago off the coast of East Africa, can quickly become expensive with its high rental rates, utility costs and service taxes. But if you can afford to do so, the gorgeous scenery, comfortable temperatures and ample recreational activities are sure to make up for the city's high cost of living.
Brussels, Belgium – $1300 per month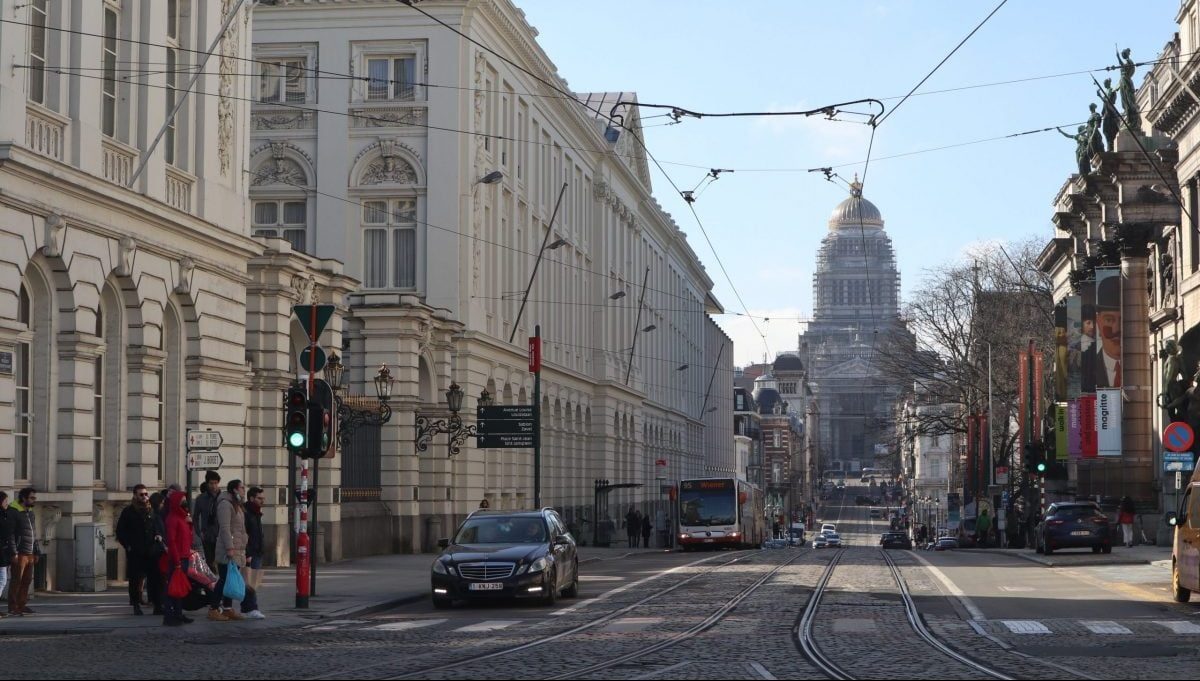 Brussels, the capital of Belgium, is more than just a city. It's a massive historical hub home to many European government institutions and known for being the admin center for the European Union. It's also one of the most expensive cities in the world to live. A family of four can expect to pay approximately $3,055 a month, not including rent.
Atlanta, Georgia – $1800 per month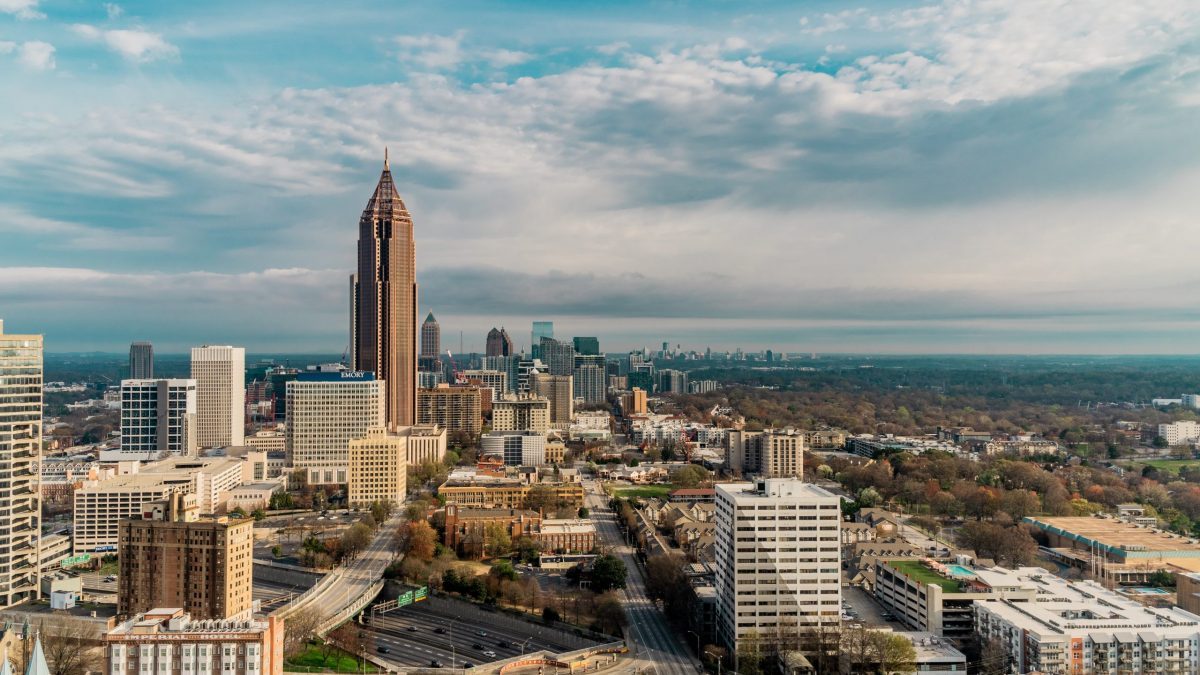 The skyrocketing housing and transportation costs have made Atlanta one of the most expensive cities to live in. The average cost of living is 5% higher than the national average. A GoBankingRates study states that an annual salary of at least $121,170 is needed to live comfortably in Atlanta.
Helsinki, Finland – $1500 per month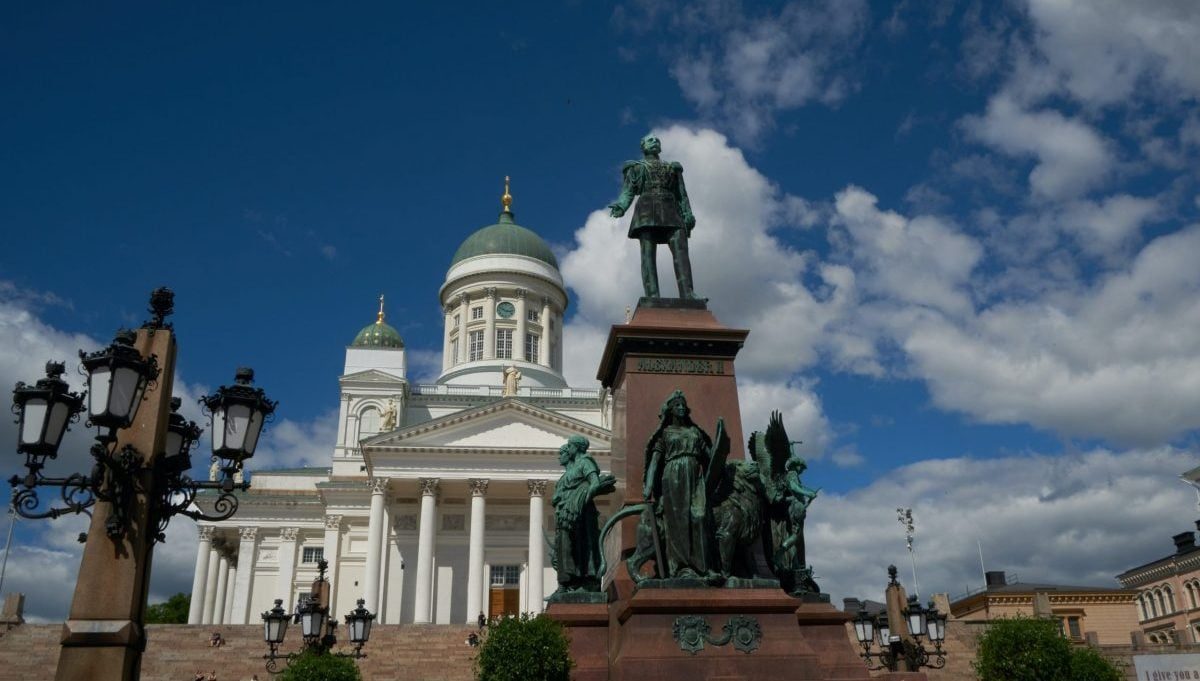 A $67,886 annual household income is a high average cost for a typical family of four in the U.S. But in Finland, that same amount can help pay for rent, a car loan payment, utilities, and groceries—as well as once-a-year vacations. The high cost of living is often attributed to the fact that food and restaurant industries have a lot of customers and few competitors in their industries.
Seattle, Washington – $2300 per month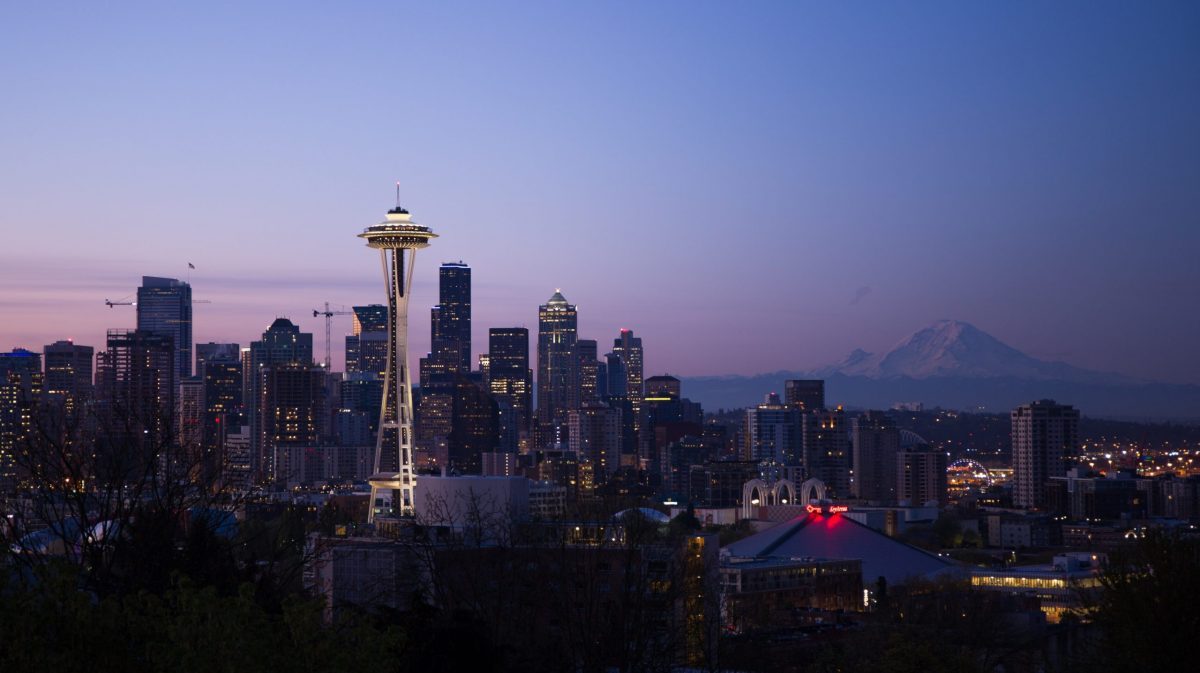 In 2016, it was estimated that an annual income of about $72,092 was needed to live "comfortably" in Seattle. This figure is likely much higher today. The east coast city, recognized by its iconic Space Needle, has a high cost of living due to its high sales tax and the many businesses that have made Seattle home for their headquarters.
Milan, Italy – $1200 per month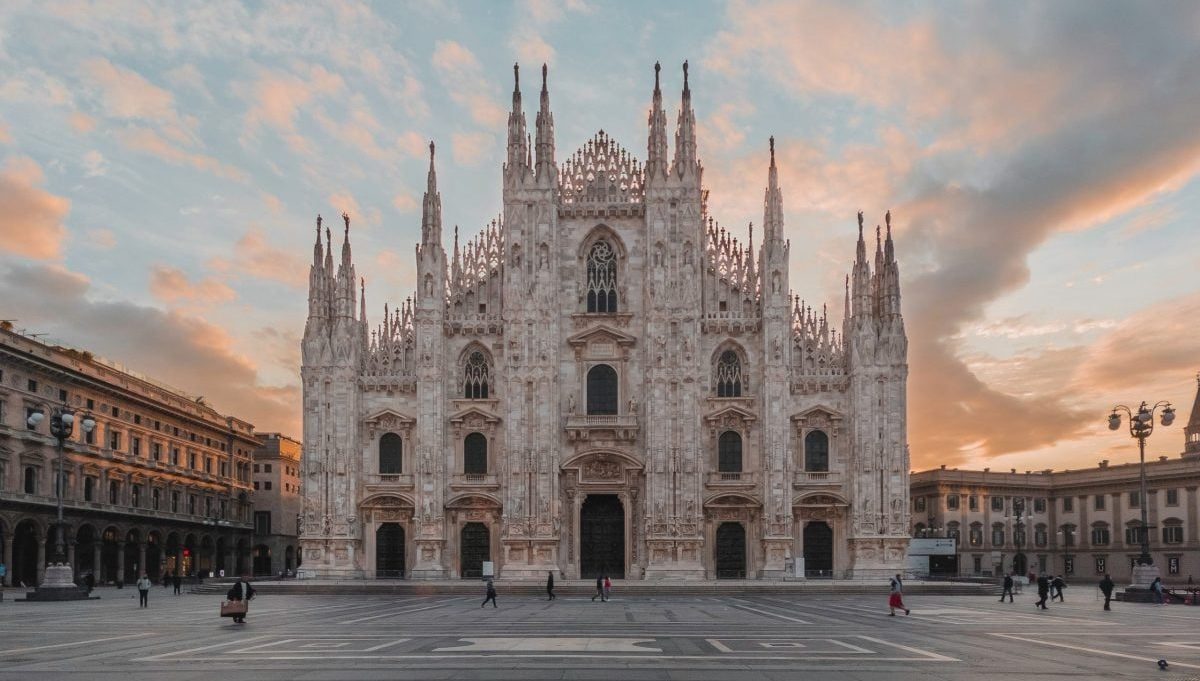 Milan, one of the fashion capitals of the world and a major business hub, is Italy's most expensive city. Due to its high ratings of safety, healthcare and traveling, it's no surprise that it ranks highly on the list of the most expensive cities to live in Europe.
Kinshasa, The Democratic Republic Of The Congo – $1600 per month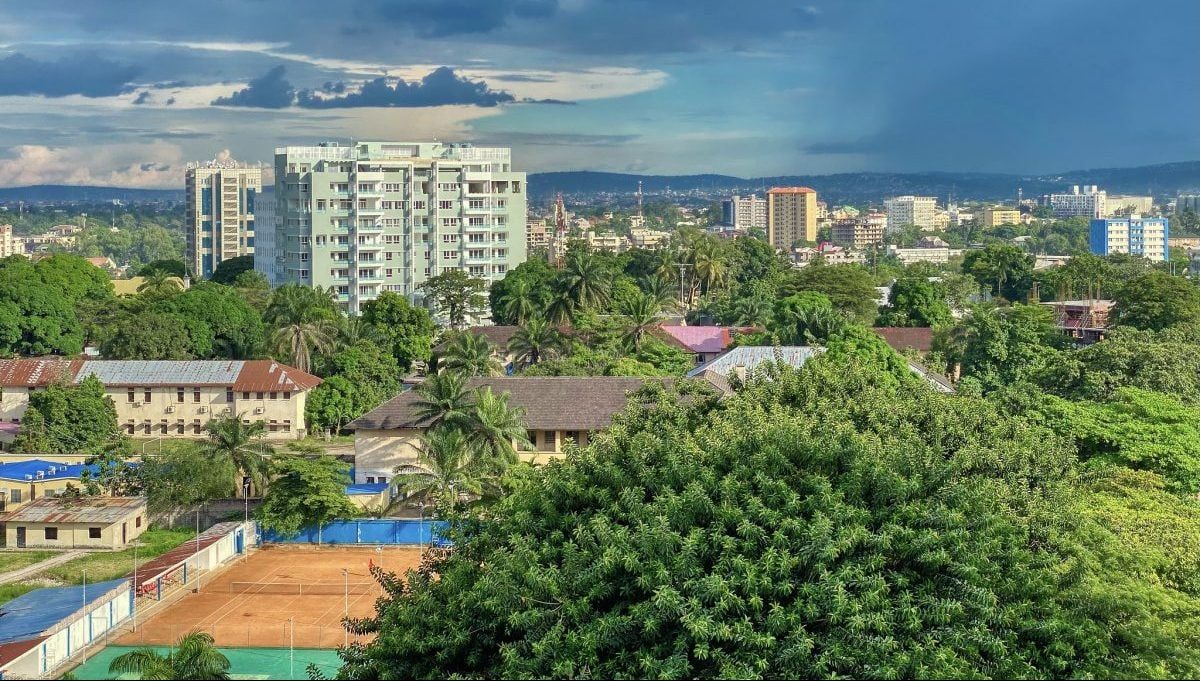 Due to high rent rates, apartments in Kinshasa are typically only affordable for the wealthy or for ex-pats. Rent rates can start at an eye-watering $20,000 per year, despite the fact that most people in the DRC live on less than $1.90 per day. The city is home to more than 17 million people and power and electricity outages are a common occurrence, contributing to high electricity rates.
Nouméa, New Caledonia – $800 per month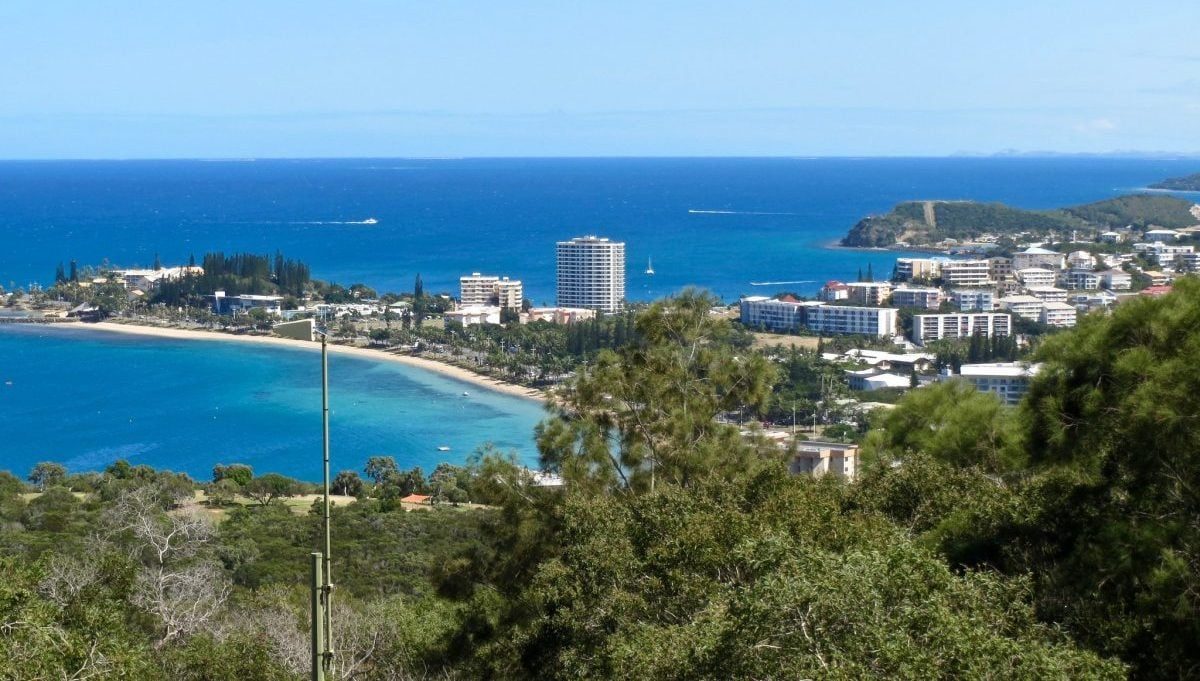 The average cost of living in Nouméa is roughly $1,618 per month, placing it firmly in the top 25% of the most expensive cities in the world. New Caledonia, a French territory in the South Pacific and one of the richest countries in the world, has a picturesque capital city that draws people from all over the world. Experts say that even a vacation to this Pacific island will cost about $2,000 to $5,000 per person per day.
Luanda, Angola – $800 per month
Luanda, the capital of Angola, appeared in the International global ranking of the top five most expensive cities in the world for expatriates from 2012-2018. The high cost of living was affected by the price of secure accommodation and everyday goods, and it could cost more than $10,000 annually to rent an unfurnished three-bedroom house in a good neighbourhood. In the 2019 rankings, Luanda fell twenty places to 26th out of 209 cities, due to the fall of the Angolan kwanza. However, lower costs for ex-pats does not necessarily mean lower costs for locals.
Originally posted on gosocial.co