For most people, when it comes to a quick and easy gift idea, the first port of call is a box of chocs or a bunch of flowers. That is why these chocolate covered strawberries are such genius. Now you can give someone a bunch of strawberries rather than a bunch of flowers.
Advertisement
The best thing about these chocolate strawberry bouquets is just how simple it is to make such an incredible looking creations.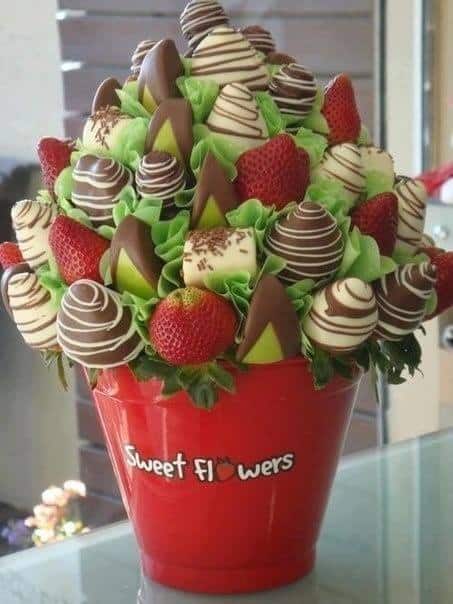 By taking some fresh strawberries and dipping them in melted chocolate you can make a start on your first bouquet.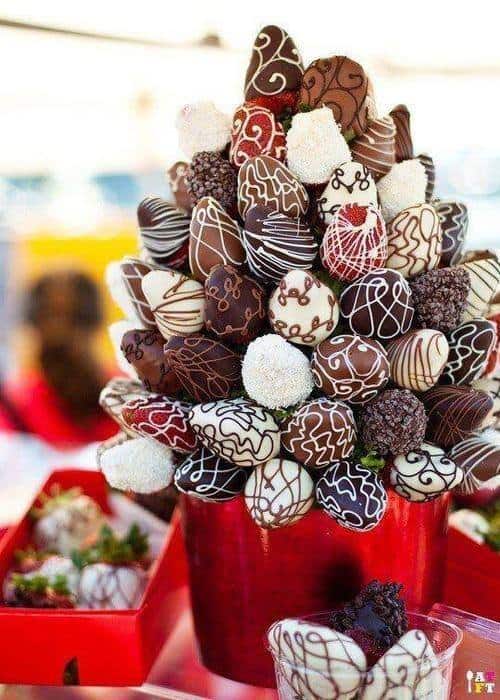 -
Advertisement
After you get going you can start to add a few flourishes.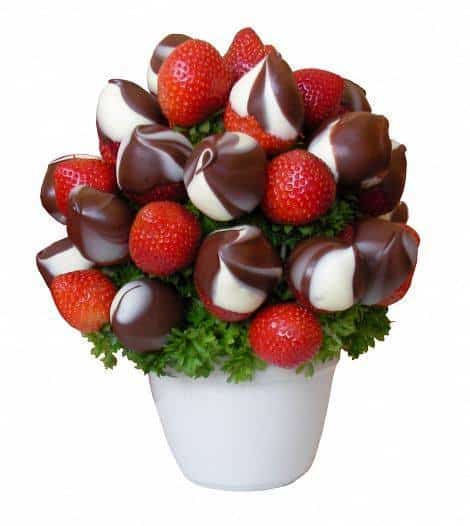 Above you can see some half white and half milk chocolate strawbs.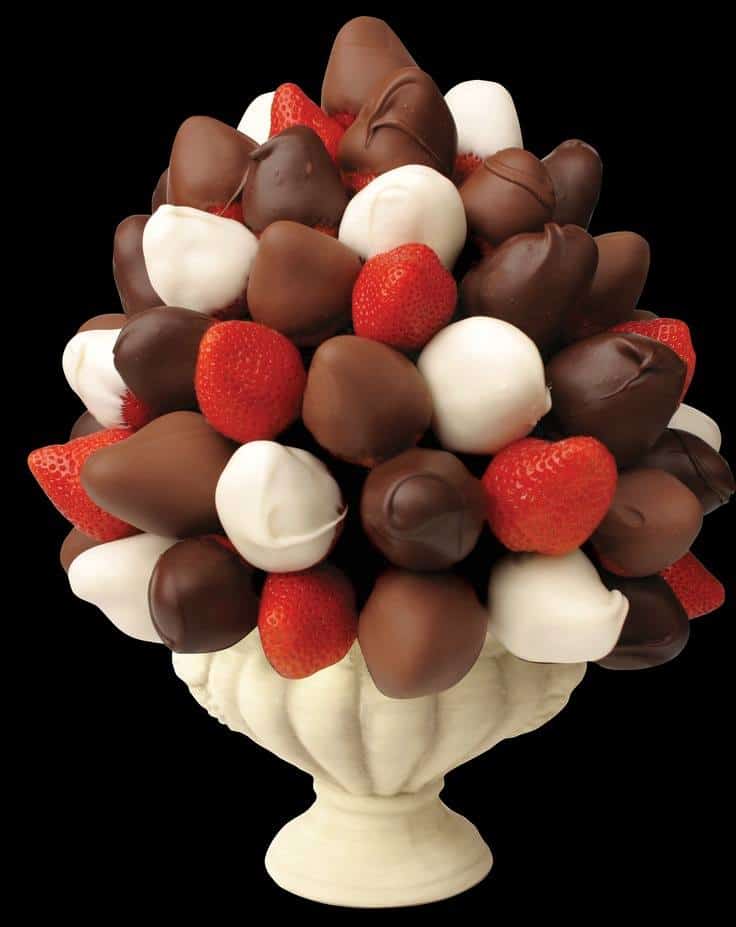 You don't need to stick to a formal bouquet. Why not lay some on a platter as nibbles.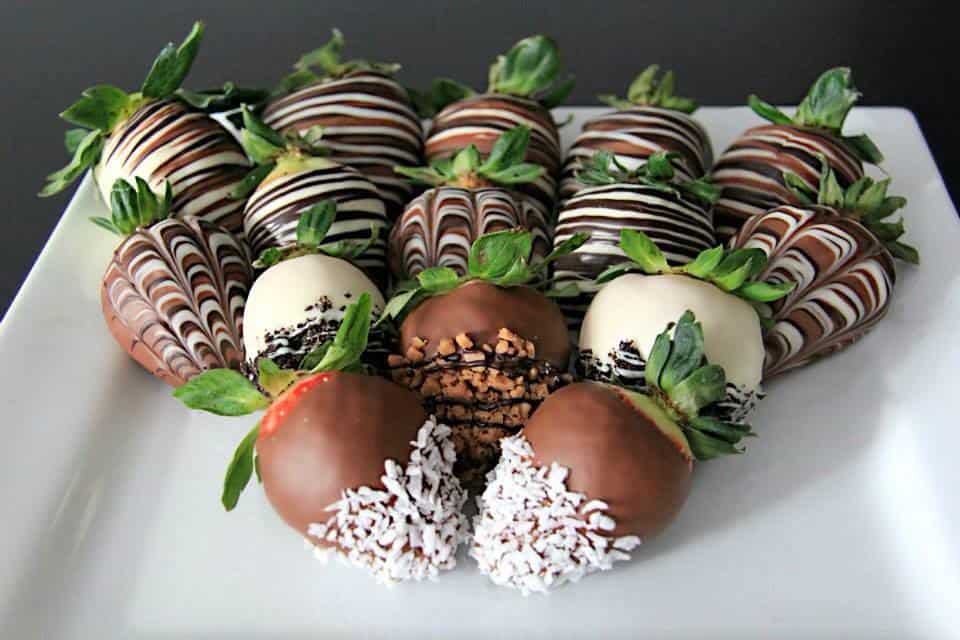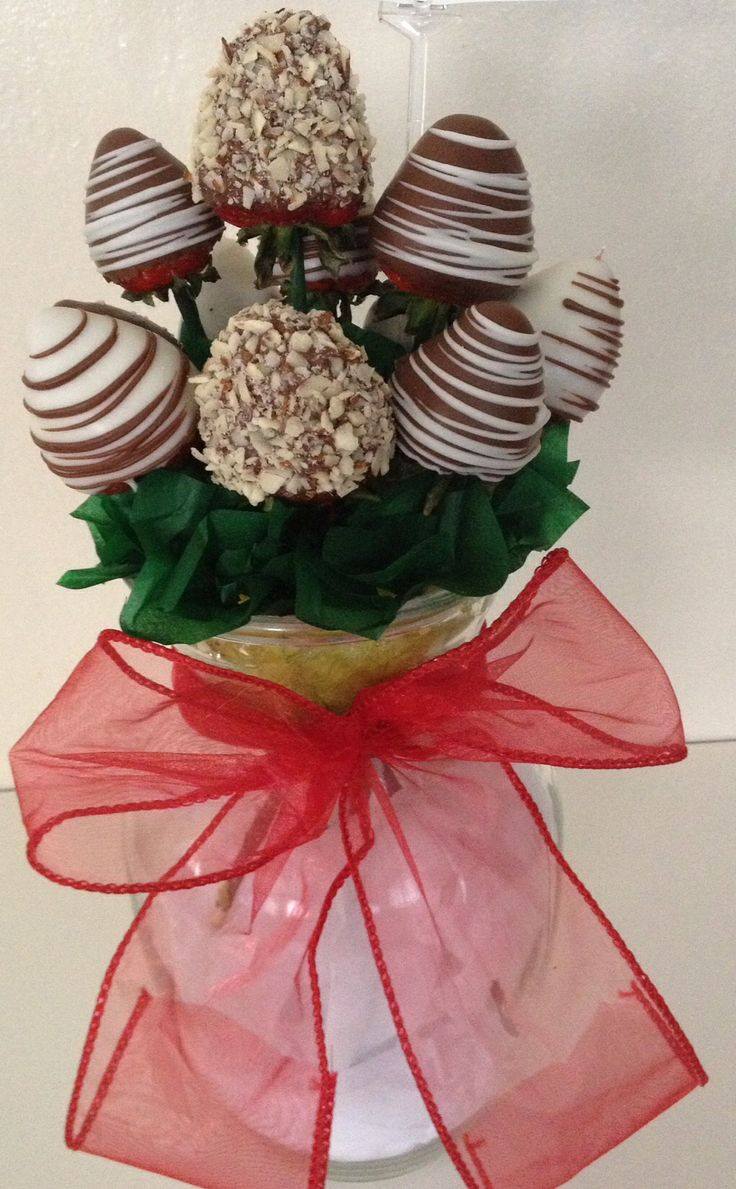 -
For a romantic give use reds, hearts and keep it classy.
Advertisement
Or make it really girly with these white and pink chocolate strawbs.
If you have any creative friends, you can share with them using the buttons below.