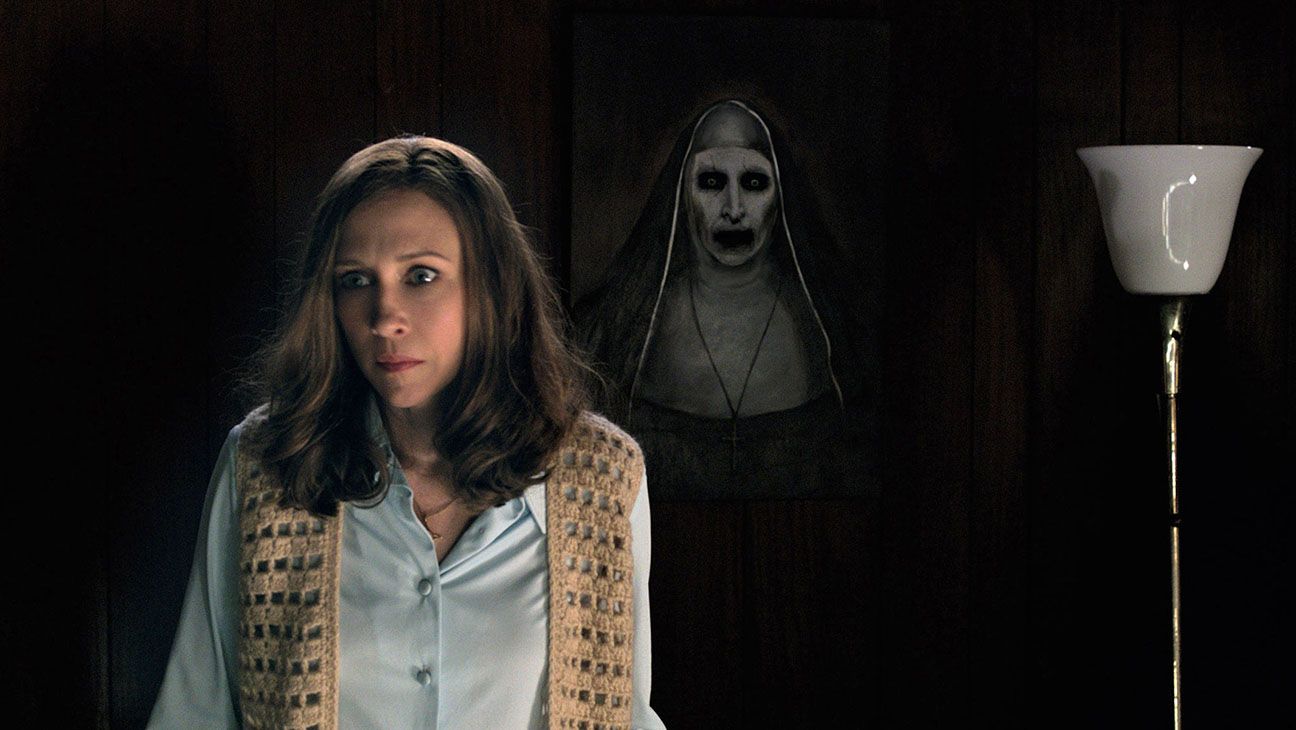 Credit: Warner Bros.
'Resident Evil: The Final Chapter' (2016)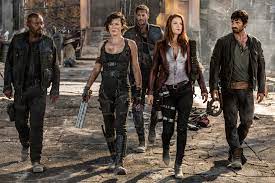 Credit: Ilze Kitshoff
In action movie 'Resident Evil"s final installment, Milla Jovovich's stunt double, Olivia Jackson, was acting out stunts when she accidentally drove her motorcycle directly into a crane-mounted camera! 17 days later she awoke from a coma to learn that her left arm had to amputated due to the crash. She also had to undergo years of recovery and facial reconstruction. The director actually moved the camera out of place without letting Olivia know, she won the lawsuit in 2020.
'The Amityville Horror' (1979)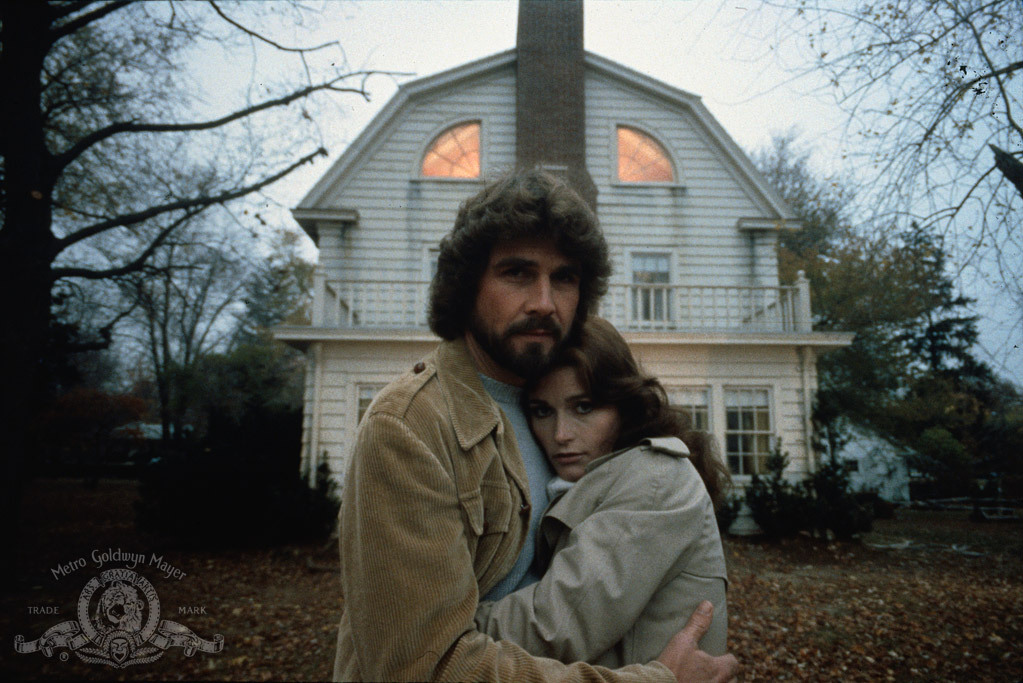 Credit: 1979 Metro-Goldwyn-Mayer Studios Inc.
This film was about a Long Island house who had a grisly history due to Ronald DeFeo Jr.'s familicide in 1974. The original house that this happened in had numerous tourists and numerous different home owners. But all it's residents had been scared off by a true terror of horror enthusiasts. This meant that the Lutz family could not escape the homes fame over their supposedly supernatural trauma. They've therefore filed many lawsuits over defamation.
'American Me' (1992)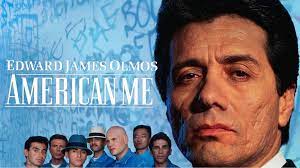 Credit: rottentomatoes.com
Edward James Olmos made a movie that explained the Mexican Mafia of Los Angeles in raw honesty, and he paid for it. The Mexican Mafia felt that 'American Me' was too honest, and Danny Trejo, who consulted on the production, has since claimed that 10 of his colleagues were murdered for their involvement. It is confirmed at 3 active or former mafiosos were targeted specifically over a scene that showed male-on-male assault.
'Sideways' (2004)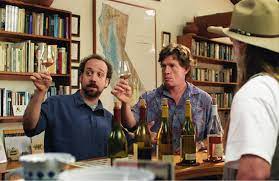 Credit: imdb.com
Alexander Payne's Dramedy about 2 wine connoisseurs had a surprising ripple effect. Audiences payed close attention to Paul Giamatti's character, Miles', wine preferences. Sales of pinot noir, Miles' favourite drink, saw a significant bump, whereas the wine Merlot – which Miles hated – fell by 2%. This caused a disastrous financial struggle for California's wine country as Merlot accounted for 20% of sales! It took almost 2 decades for the market to bounce back afterwards.
'The Goonies' (1985)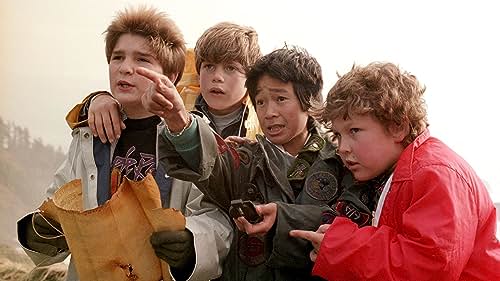 Credit: imdb.com
The Walsh house in Oregon is where the adventurous 'Goonies' film was made, and super fans from all over love to visit it. One super fan, Sandi Preston, bought the property in 2001, and instantly regretted it. The house became overwhelmed with visitors, some even stole her wallpaper. Preston therefore became much less welcoming, and briefly forbade visitors following the film's 30th anniversary event. In 2022, she listen the house for $1.65 million and it sold in 6 days!
'The Conqueror' (1956)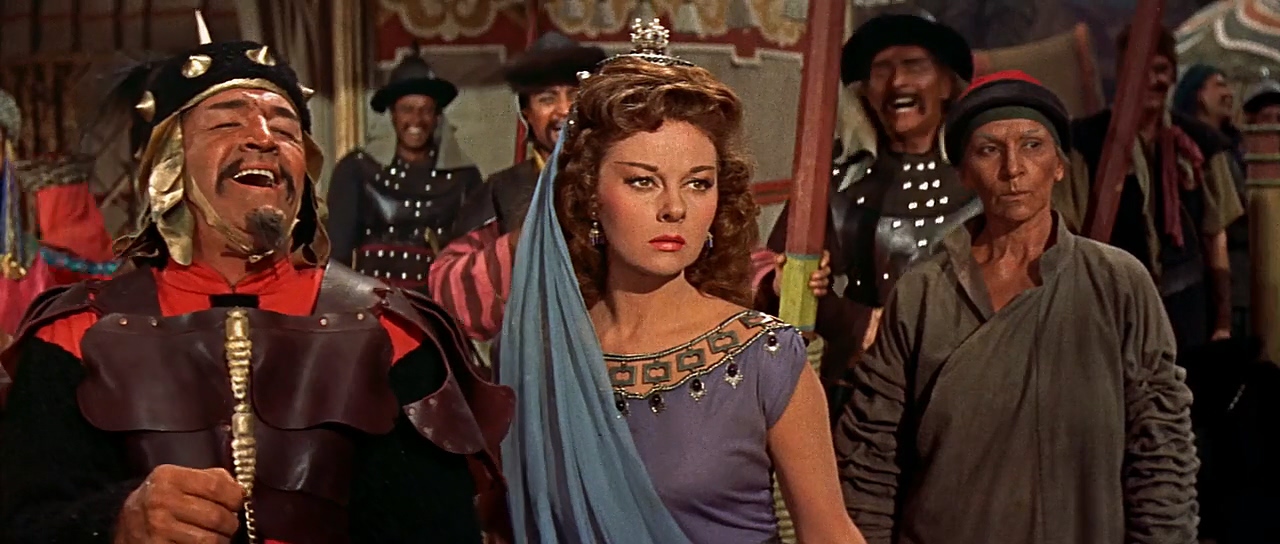 Credit: imdb.com
Hollywood's drama following the rise of Genghis Khan was a disaster from the beginning. It's best known for it's shocking miscast of John Wayne for the fearsome Mongol Leader. But there was also a misguided production disaster. 'The Conqueror' was mainly filmed at a nuclear testing site in Utah, so the cast and crew were exposed to radiation for a long time. About 41% of the crew were then diagnosed with cancer, and half of them didn't survive.
'Deliverance' (1972)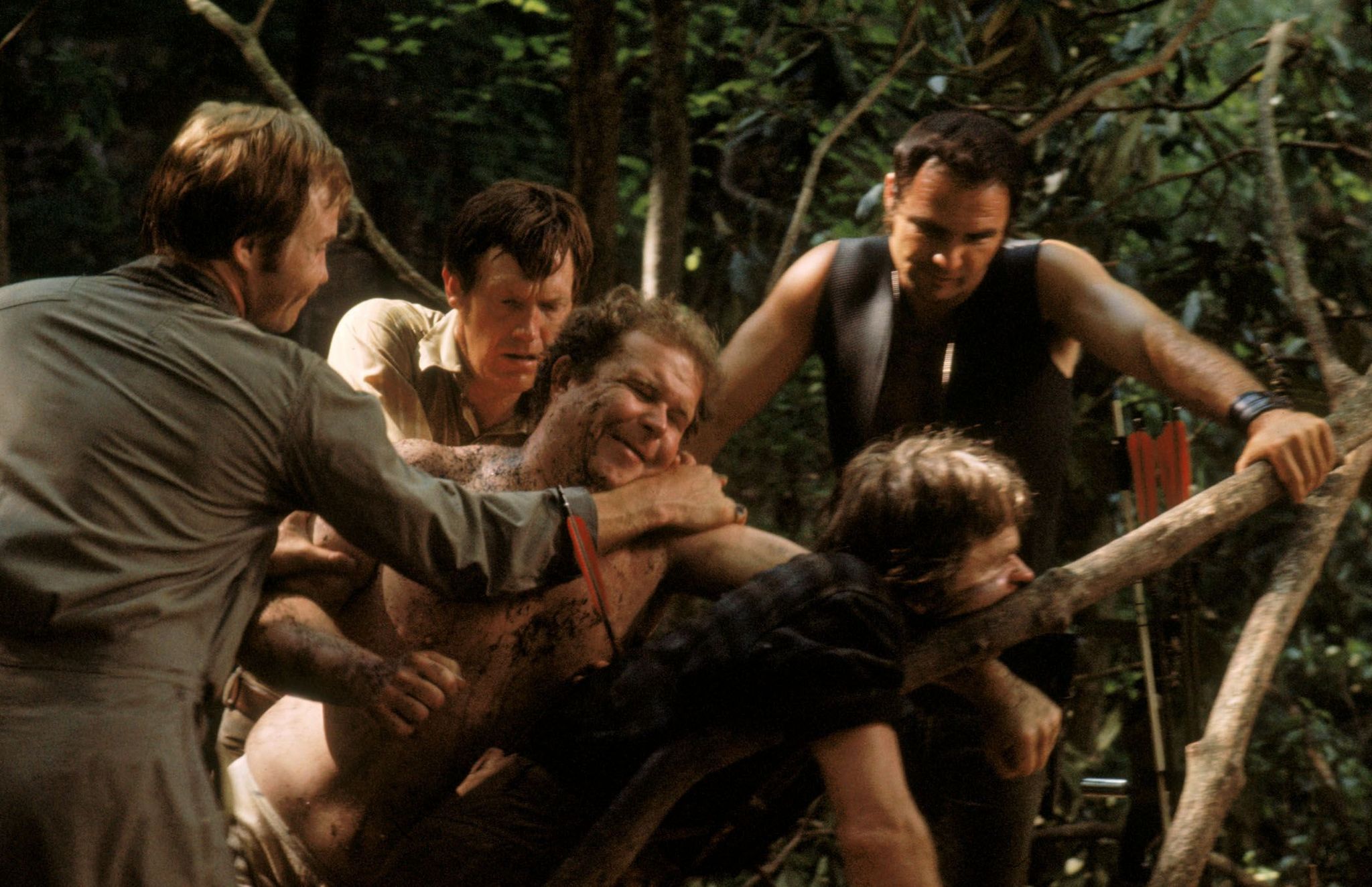 Credit: Warner Bros.
This groundbreaking thriller made Georgia a highly sought-after film destination. However, the movie had a mixed review from the residents of the Rabun County, where it was shot. The economy flourished with tourism after the film was released, but this led to overcrowding for the community and ruinous stigma beyond. The movie was credited with widely popularizing degrading, frightening stereotypes about the Deep South that persist even today.
'The Blind Side' (2009)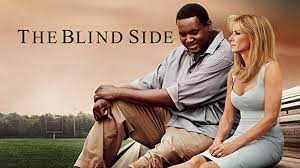 Credit: Amazon Prime Video
The sports biopic 'The Blind Side' received a critic of its questionable racial representation. One of them is Michael Oher himself, whom the film is based on. The former NFL player felt that the movie belittled his intelligence and agency in his athletic career, and also negatively affected his status on the field. He tried to set the record straight in his own autobiography about his disappointment with the movie, but the damage had already been done.
'The Conjuring' (2013)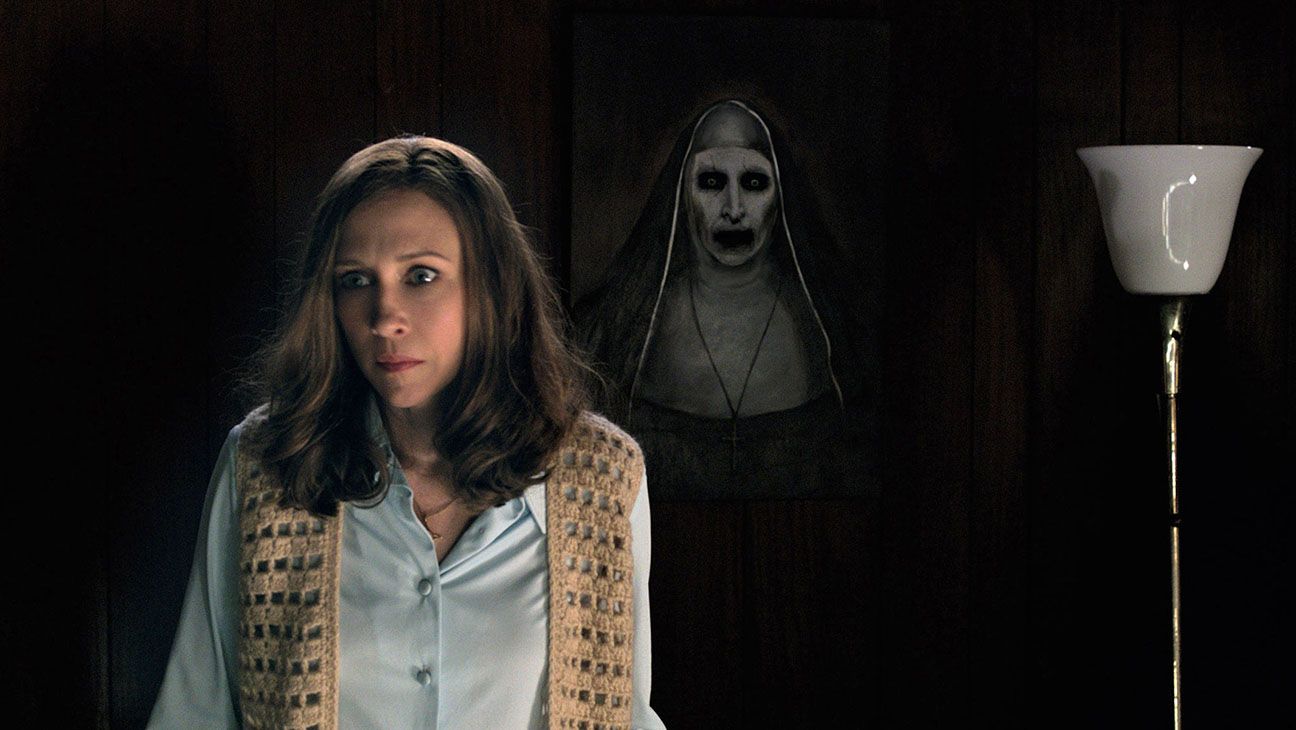 Credit: Warner Bros.
The Perron family may have dealt with some supernatural intruders in 1971, but Gerald Helfrich and Norma Sutcliffe, owners of the haunted house, were later haunted by many physical ones. Ed and Lorraine Warren's paranormal investigation into the Perron's farmhouse was the base for the 2013 movie. However, because of the popularity of the movie, the couple dealt with hundreds of trespassers and threats of violence, which they then sued the film's producers for in 2015. They were then driven out of their home of 32 years.
'Natural Born Killers' (1994)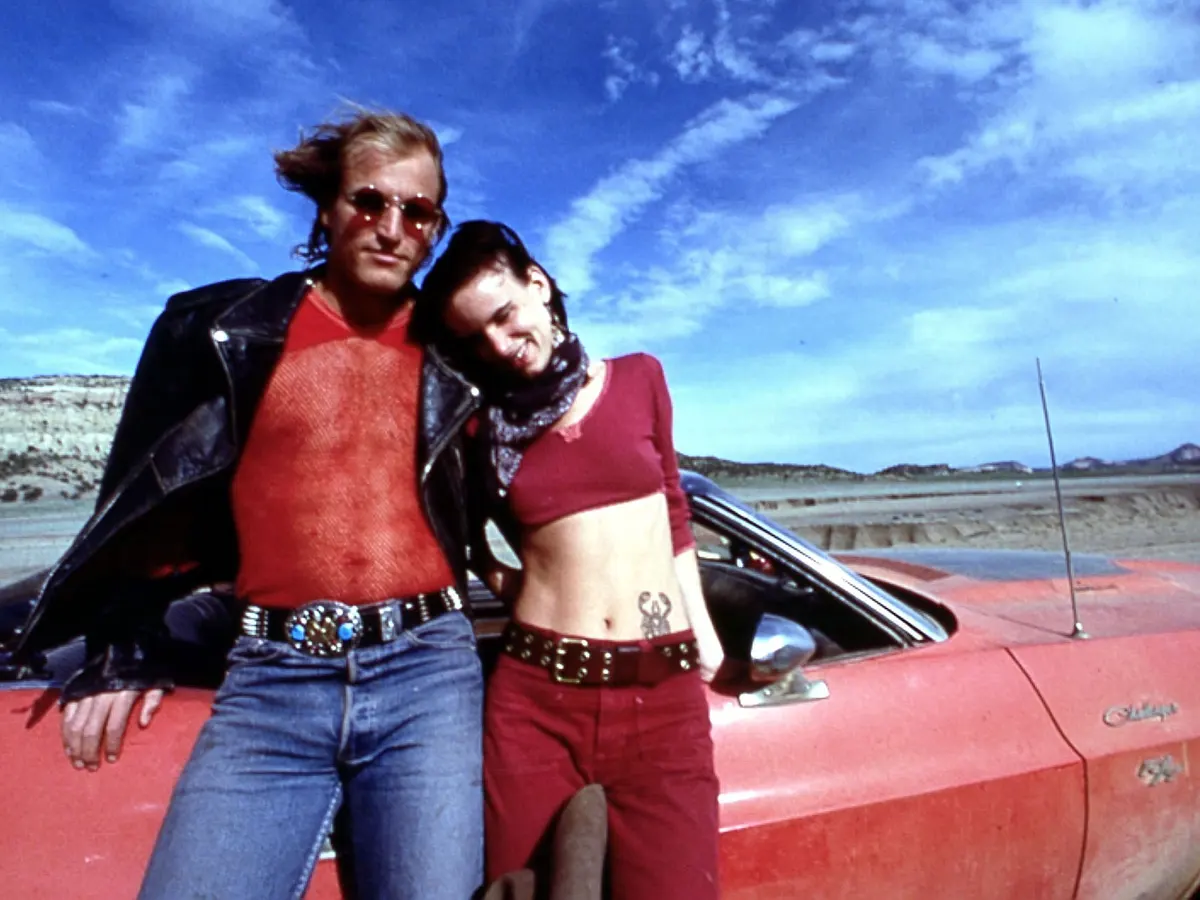 Credit: Ronald Grant Archive
Oliver Stone condemned America's violence culture through exploiting a serial killer couple – but many critics didn't complete get the irony, and neither did some of the disturbed individuals. This movie inspired a number of violent criminal acts and murder sprees, with the most famous crime being the Columbine High School massacre. Stone and Time Warner were hit with a 6-year-long law suit, before being dismissed. The film has clearly caused a lot of suffering