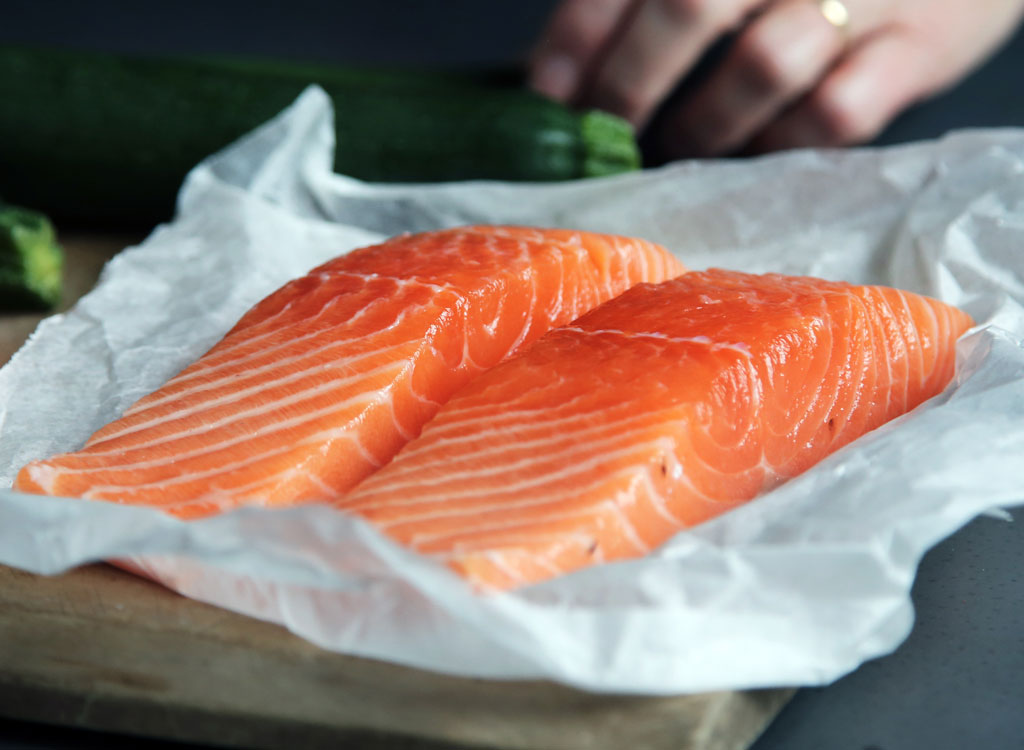 Credit: Caroline Attwood via Unsplash
Berries
Credit: Shutterstock
Berries are known to improve cognitive function and will significantly slow down brain ageing. This is because berries are neuroprotectors due to being packed with antioxidants, which will clean up the free radicals that float around the brain – which is good as they are extremely destructive and cause damage. Blueberries are the best memory enhancer as it contains anthocyanins, which are a group of phytonutrients that have numerous cognitive benefits.
Fermented foods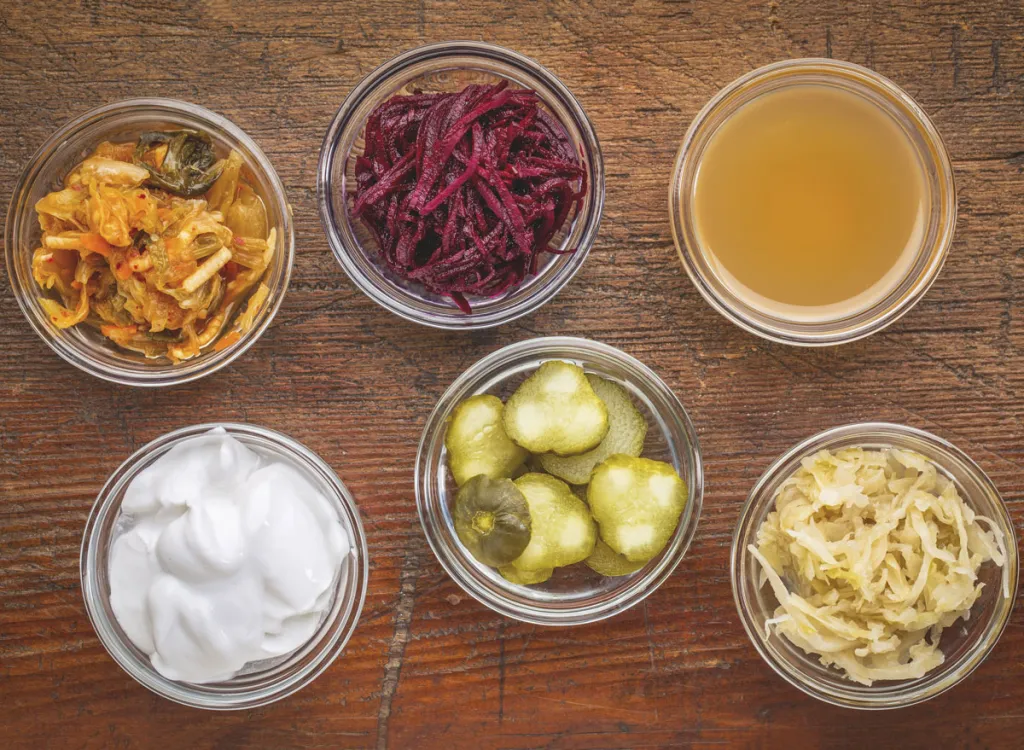 Credit: Shutterstock
Our brain and gut are connected, in fact serotonin, the 'happiness' hormone, is actually produced by bacteria in our gut. Therefore, if the gut microbiome gets unbalanced by inflammation or a poor diet, then it will have a direct impact on the neurotransmitters that are produced by the brain and will contribute to Alzheimer's, dementia and other cognitive issues. Fermented foods, like yogurt, will improve brain function because of this impact on the production of neurotransmitters.
Coffee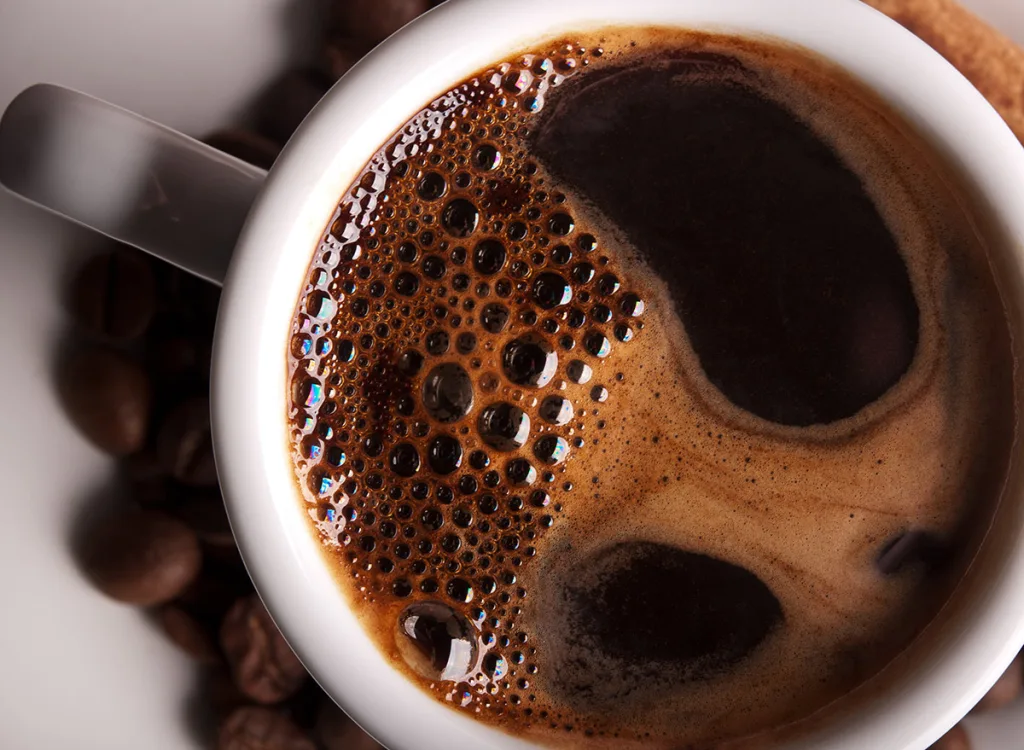 Credit: Shutterstock
Most of us rely on caffeine to wake up in the morning, but it has also been found that in addition to a temporary concentration boost, caffeine can actually help the brain to solidify new memories. This is because caffeine acts as a psychostimulant, meaning it speeds up information processing, and the effect actually lasts well beyond finishing the cup!
Green tea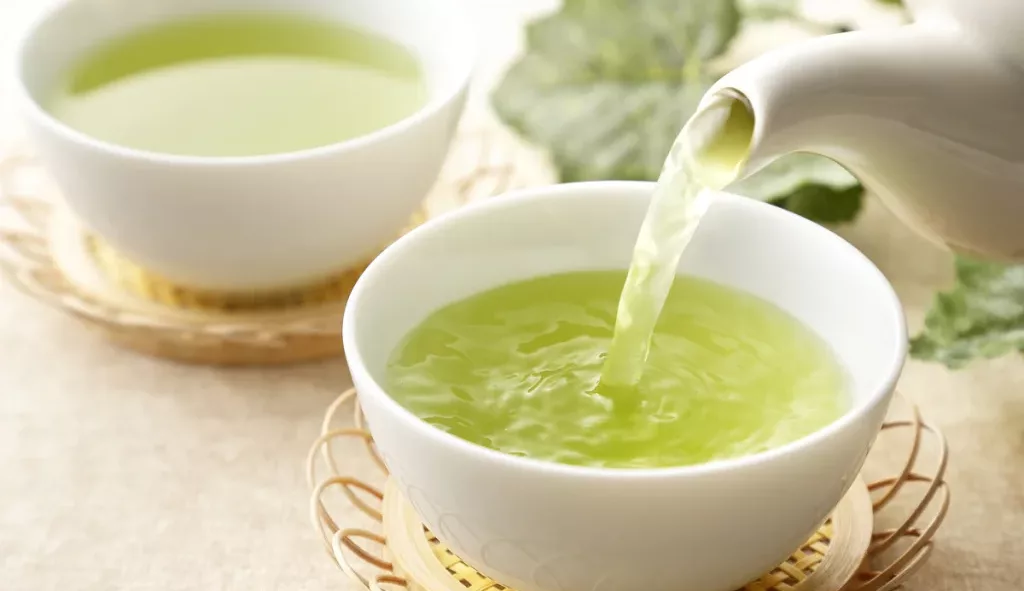 Credit: Shutterstock
Green tea involves catechins, which are thought to be what supports memory, therefore long-term green tea consumption is associated with improved memory, executive function, and processing speed. One study found that green tea consumption that is frequent (5 cups a day) helps to lower the risk of incident dementia, and that the drink all around improves brain health and specifically influences cognition.
Nuts and seeds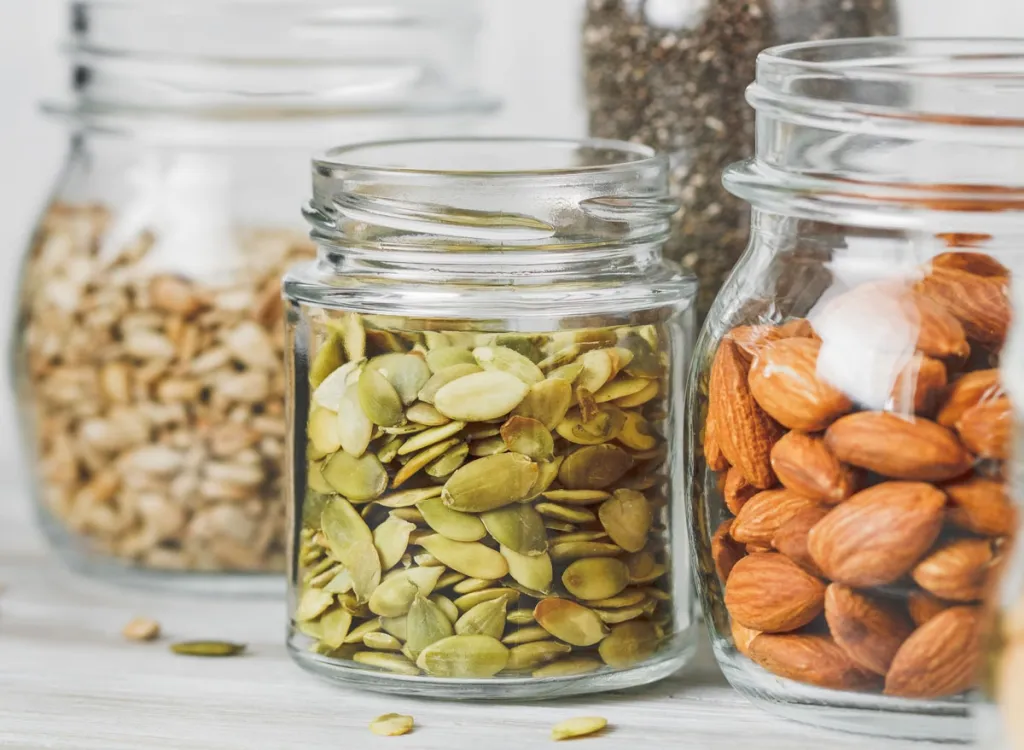 Credit: Shutterstock
Magnesium is a naturally-occurring mineral which is found in the body and earth itself. It is vital to life as it is found within every cell of the body and is important for carrying out many bodily functions. The mineral is also important for brain health as it works within the brain for mood and cognitive support. Magnesium-rich foods includes nuts and seeds, along with tofu, avocado, and legumes.
Dark Chocolate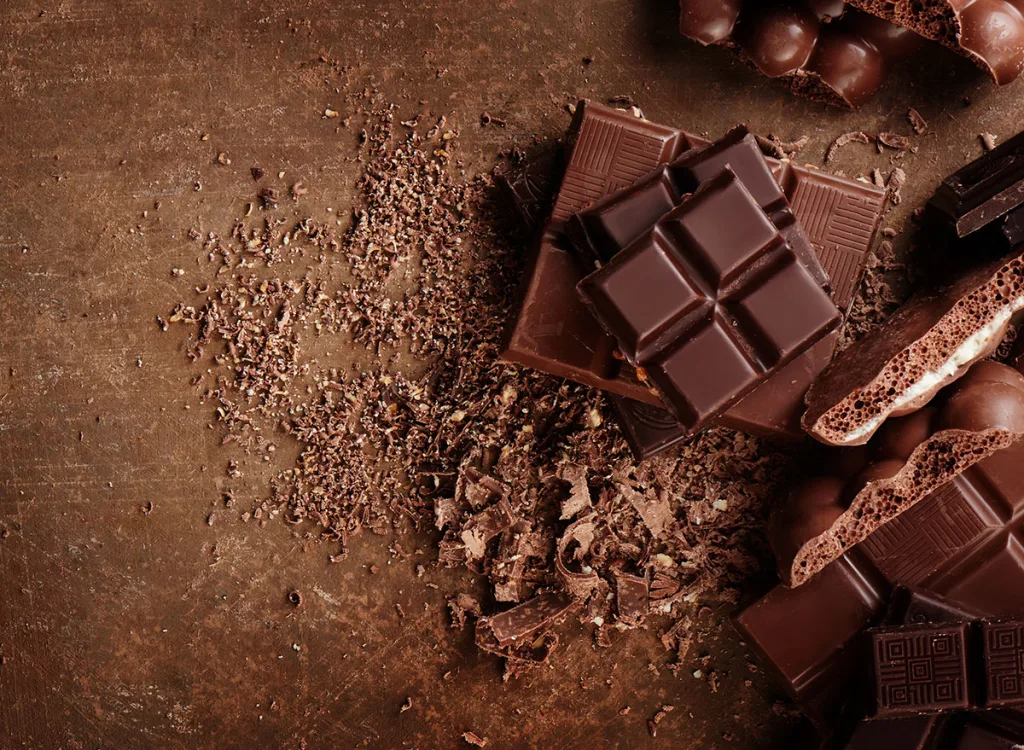 Credit: Shutterstock
Dark chocolate has been found to improve learning and memory as they increase blood flow to the brain and protect brain cells. Along with this, it's rich in flavonoids, which are strong antioxidants and anti-inflammatory compounds. To have these benefits, aim for dark chocolate with 70% cacao.
Water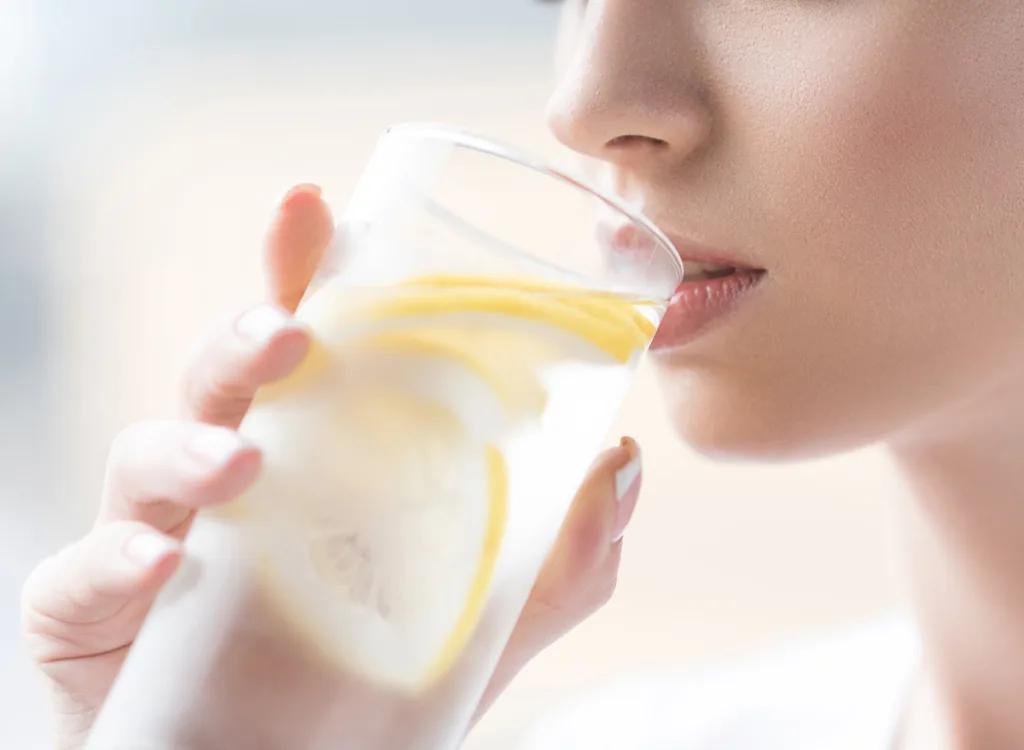 Credit: Shutterstock
Did you know that your brain is composed of 75% water? Well even if you did, this fact shows that dehydration must impair our short-term memory, attention and decision-making! I mean, it makes sense, think of the brain as a plant – the more you water a plant, the more it thrives and grows, but if you don't water it for a week or so, then it may begin to die and dry out – it's exactly the same as the brain!
MCT oil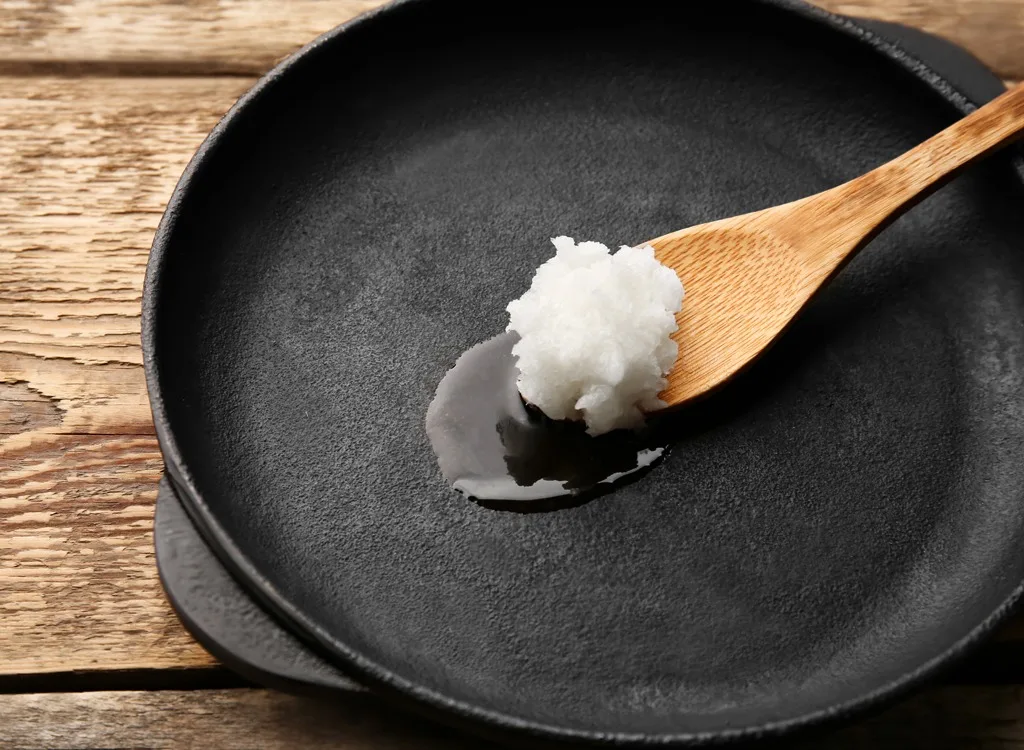 Credit: Shutterstock
MCT, also known as Medium Chain Triglyceride, is a type of fat that it found naturally in coconut and is used in foods like IQBAR to provide us with the unique brain-related health benefits that it possesses. Studies have shown that MCT fats may be able to improve short-term memory and improve attention and learning abilities. If you want to improve your memory – then this may be a great component to use!
Salmon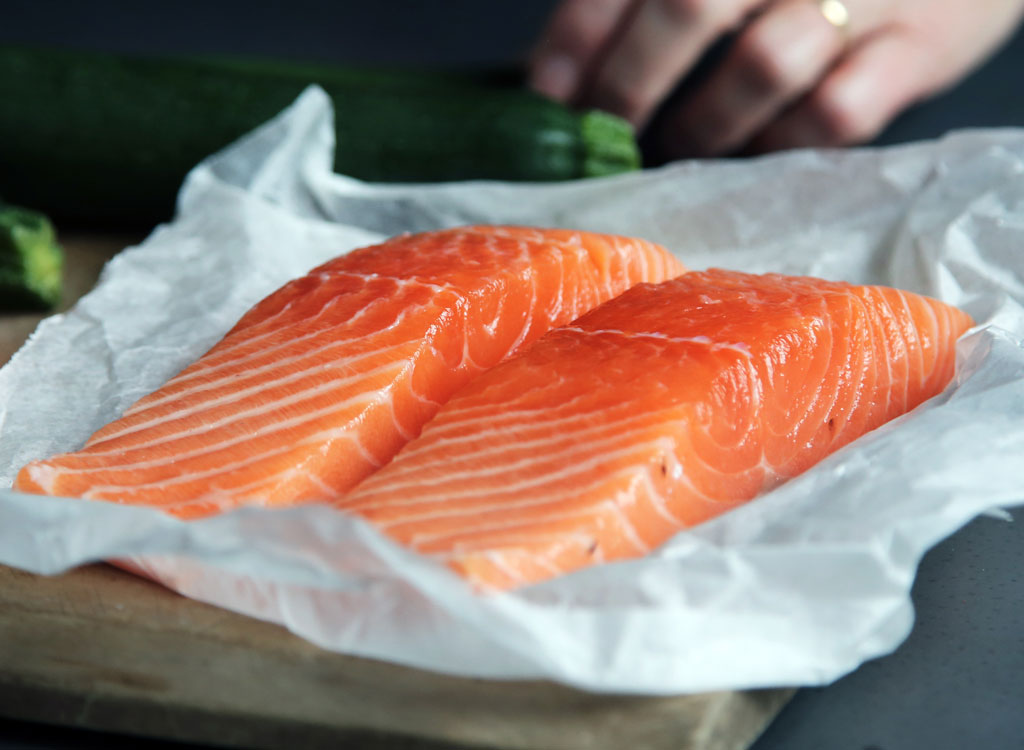 Credit: Caroline Attwood via Unsplash
Fatty fish, like salmon, are a great source of omega-3 fatty acids, which are the healthy fats which lower levels of beta-amyloid. This protein, beta-amyloid, forms plaques in the brains of patients with Alzheimer's disease, so the facts that omega-3 fatty acids reduces this is immensely healthy for the brain. It is recommended that you eat fish at least twice a week, however choose varieties that are low in mercury – like cod or canned light tuna.
Egg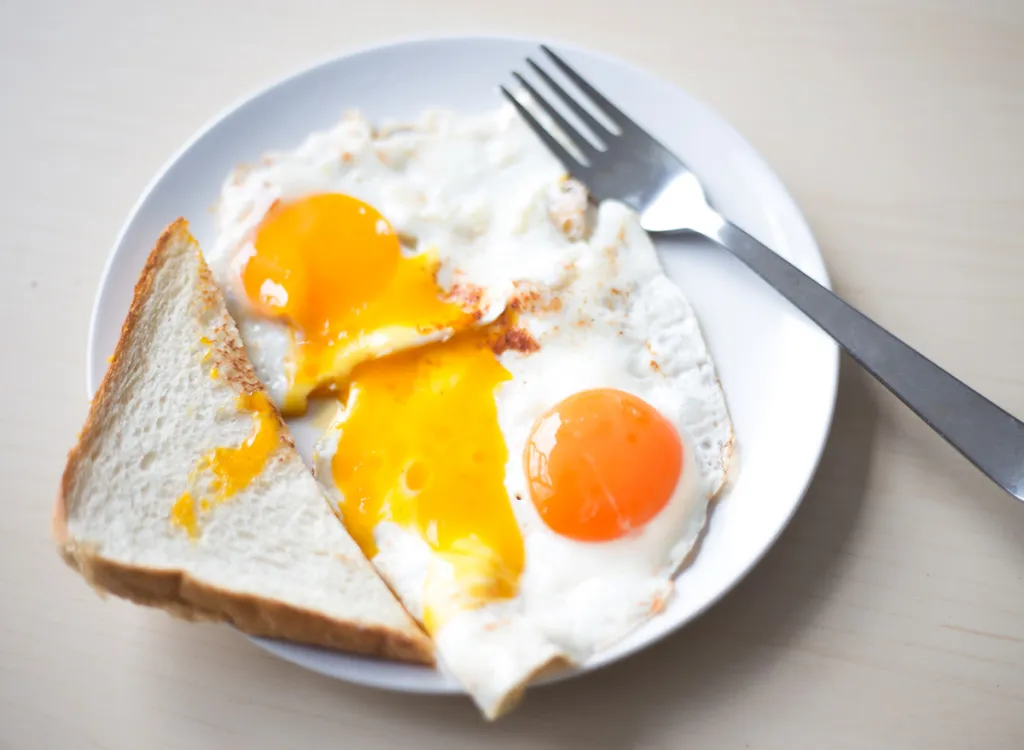 Credit: Shutterstock
Eggs are rich in choline, which is a nutrient that is essential in aiding nerve cell transmissions. Additionally, choline may help in aiding memory and help to maintain the structural integrity of brain cells. Research also indicates that choline may help to increase attention and focus.