This article originally appeared on gosocial.co
35. Harrison Ford and Carrie Fisher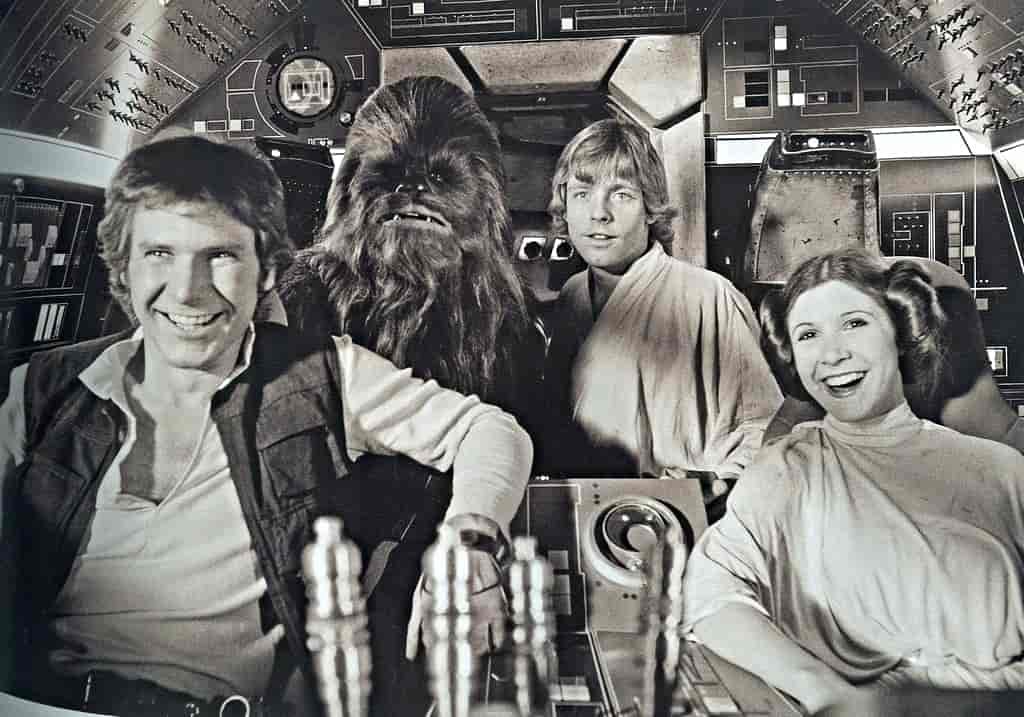 Credit: Lucasfilm/20th Century Fox
Rumours were rife upon the release of the original Star Wars film and its two sequels that Harrison Ford and Carrie Fisher had enjoyed a secret romance. To some, it seemed that Han Solo and Princess Leia's chemistry wasn't just consigned to a galaxy far, far away. But it wasn't until the release of the late Carrie Fisher's 2016 book The Princess Diarist that the truth finally emerged.
Fisher revealed that she and Ford, who was 14 years older than her and married with two children at the time, did have a brief dalliance. Fisher confirmed that the pair engaged in a three-month relationship, which they managed to keep a secret for many years. Clearly Ford wasn't as much of a stuck-up, half-witted, scruffy-looking nerf herder as we thought!
34. Ted Danson and Whoopi Goldberg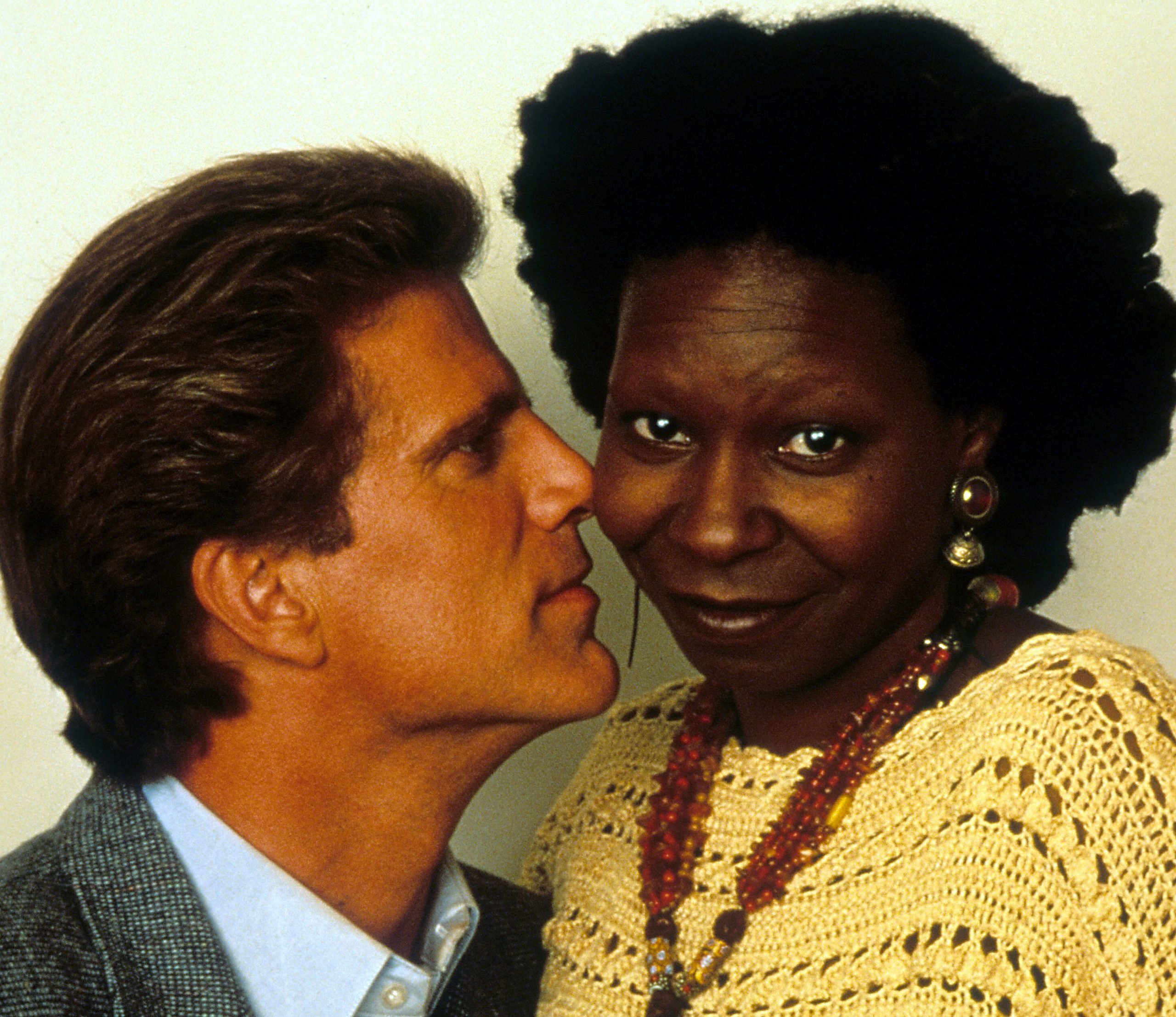 Credit: Warner Brothers via Getty
Ted Danson first met actress and comedian Whoopi Goldberg on The Arsenio Hall Show in late 1988. At the time, he described her as "a sexy, funny woman" and the two continued to get closer over the years. The duo later worked together on the 1993 comedy Made in America and eventually became an item around this time.
Things weren't that simple, however, as Danson was already married to someone else when he began his relationship with Goldberg. The affair ultimately contributed to Danson and his wife Cassandra Coates going their separate ways. The divorce became known as one of the costliest in Hollywood history, reportedly costing Danson $30 million.
33. Meg Ryan and Russell Crowe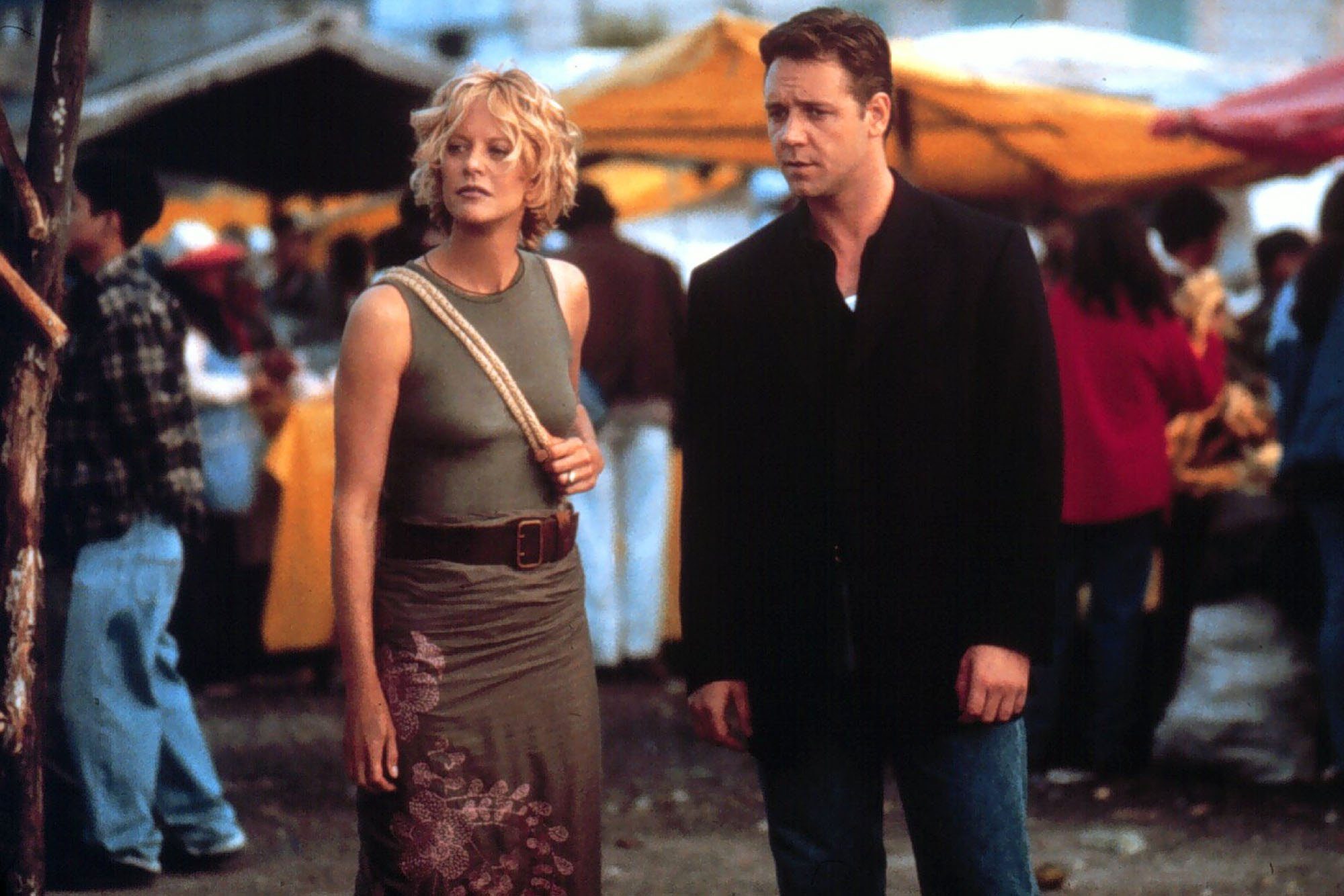 Meg Ryan and Russell Crowe first met on the set of the 2000 thriller Proof of Life. Sparks flew between Crowe and Ryan's respective characters – but it seems the chemistry was there in real life, too. Rumours abounded during shooting that the pair were having an affair – rumours which were later confirmed by Ryan and Crowe themselves.
Reports at the time suggested that the affair ended Ryan's marriage with Dennis Quaid. It later came to light, however, that the couple had been having other issues prior to the affair. Ryan said of the situation: "Russell didn't break up the marriage. He was definitely there at the end, but it wasn't his fault."
32. Rachel Weisz and Daniel Craig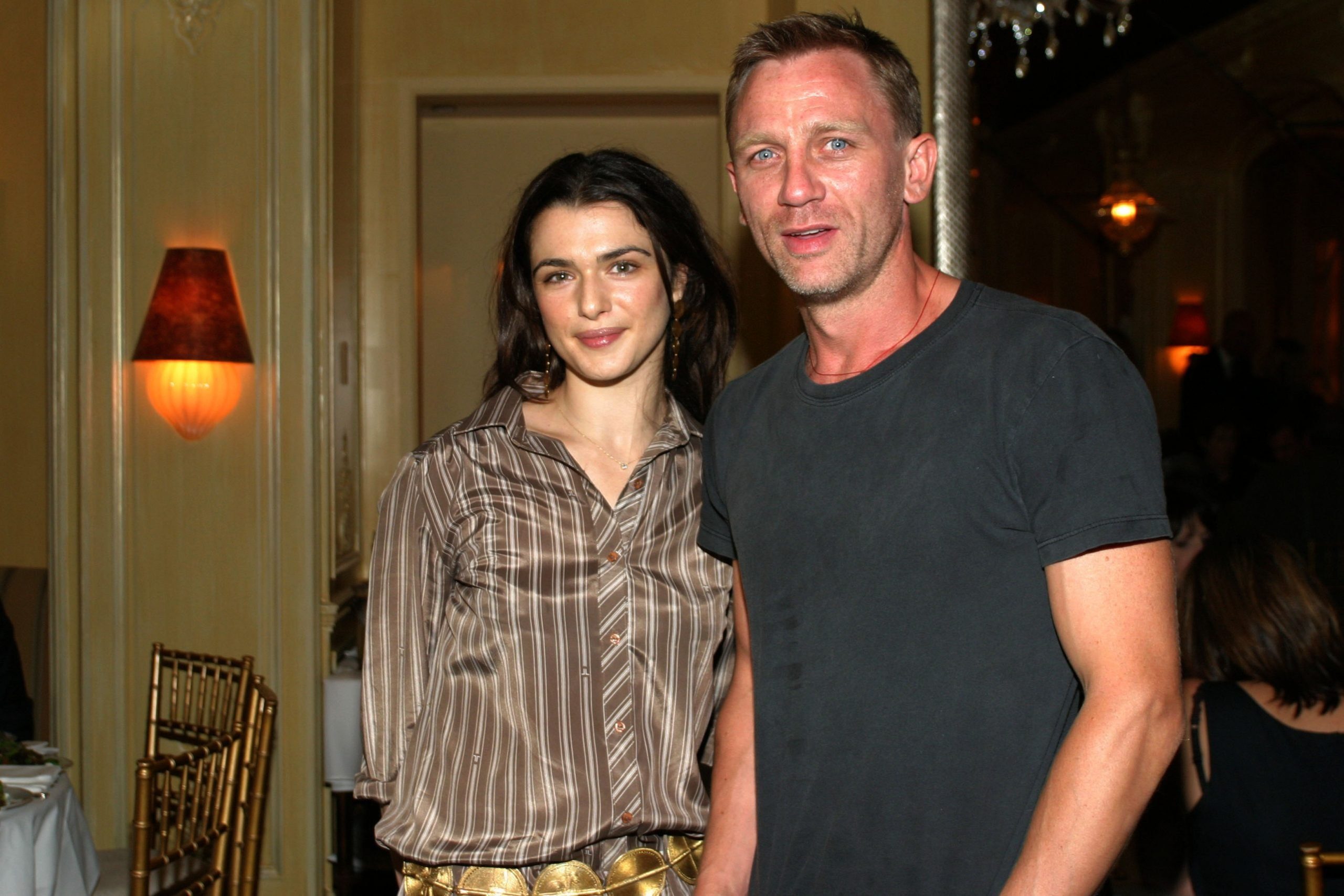 Credit: Bowers via Getty
Rachel Weisz and Daniel Craig were both in long term relationships when they met on the set of the 2011 horror film Dream House. Weisz had been in a relationship for nine years with director Darren Aronofsky, while Craig had been with producer Satsuki Mitchell for seven. Weisz and James Bond star Craig married less than a year after beginning their affair.
They have since become known as one of Hollywood's most private couples, with very little known about the pair's marriage. Referring to the relationship, Weisz once said that "one of the great pleasures of not being an adolescent is that you don't have to share everything." Despite the questionable start to the relationship, Weisz and Craig remain happily married to this day. They have one child together, a daughter born in 2018.
31. Johnny Depp and Amber Heard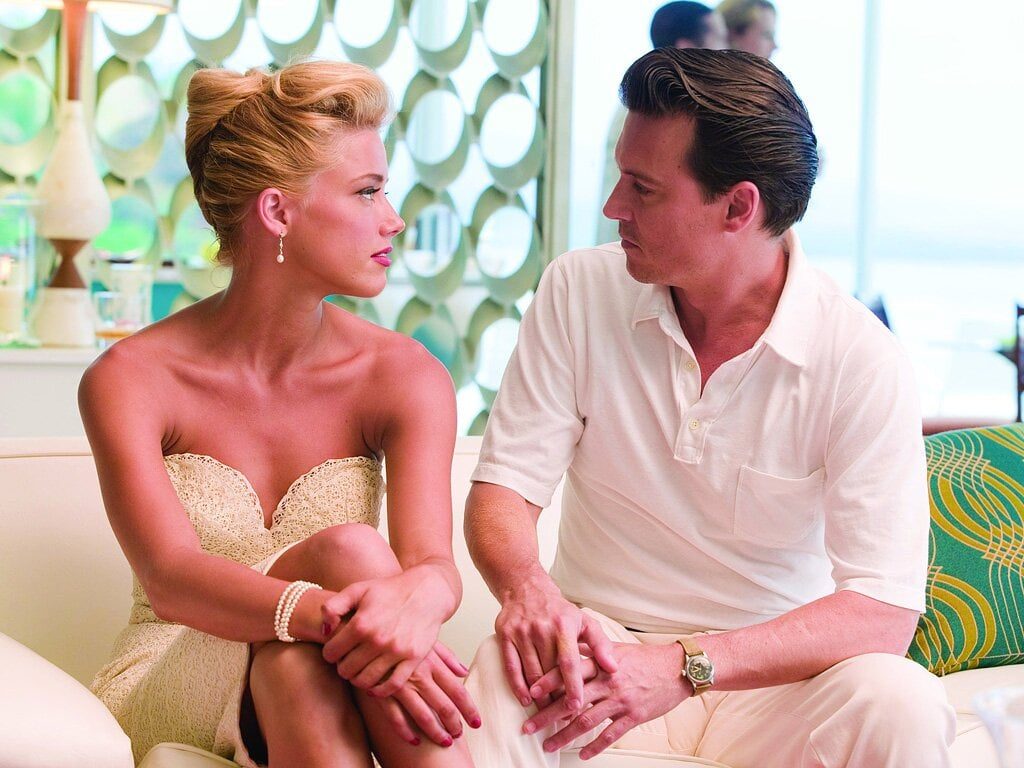 Johnny Depp and Amber Heard's relationship has soured in an extremely public way in recent years. Still, the pair were at one time extremely loved up, after getting together during the filming of the 2011 film The Rum Diary. Unfortunately, this was not an uncomplicated coupling, as Depp was actually married to someone else at the time. The actor had been married for 14 years to the model, actress and singer Vanessa Paradis, with whom he also has two children.
Depp tied the knot with Heard in 2015, four years after they first met on the set of The Rum Diary. However, Heard filed for divorce in May 2016 and even obtained a temporary restraining order against Depp after she claimed that he was abusive towards her.
30. Elizabeth Taylor and Richard Burton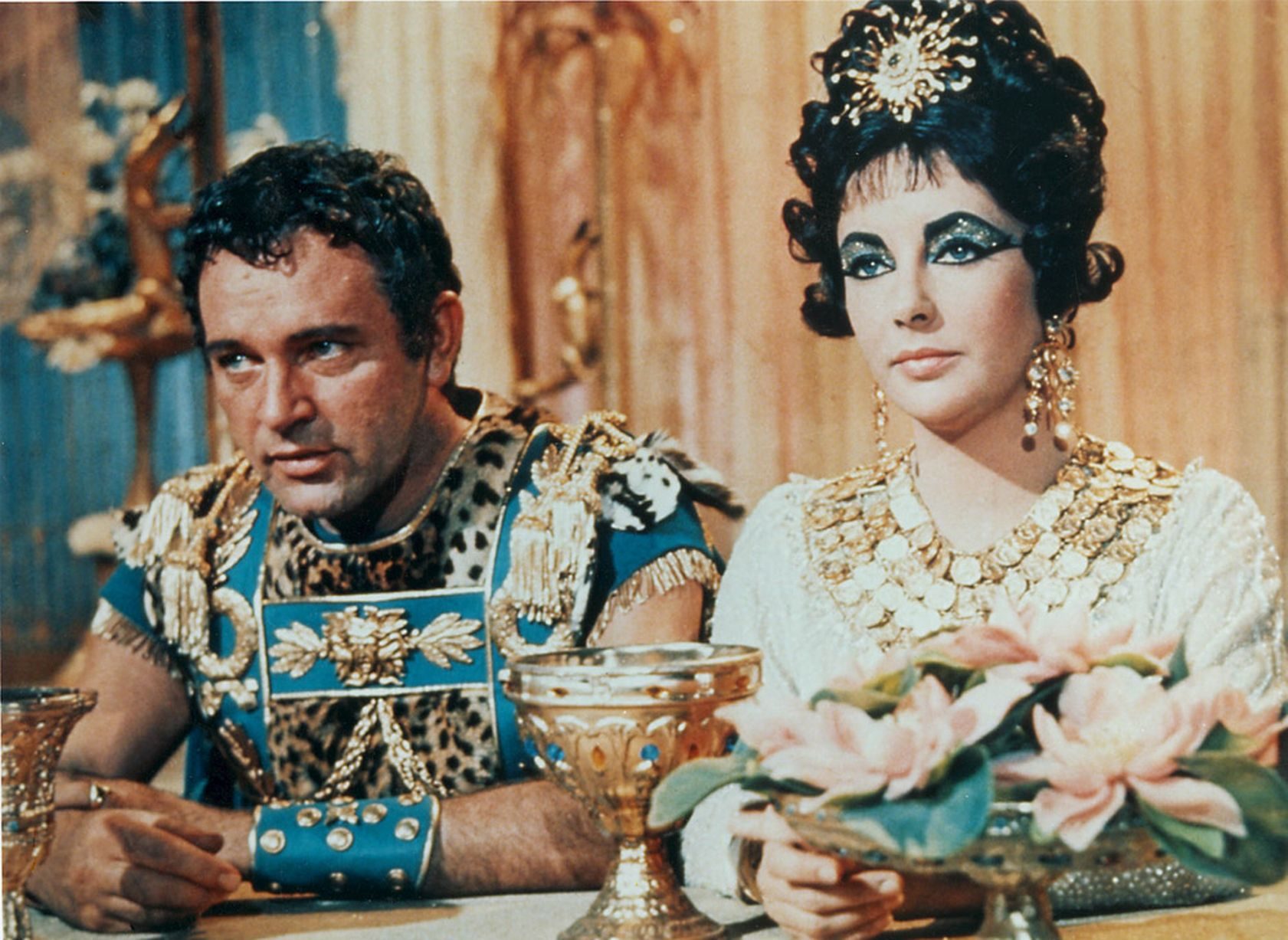 On-set affairs aren't a new phenomenon by any means – as evidenced by this case from the 1960s. Hollywood legends Elizabeth Taylor and Richard Burton engaged in a romantic relationship after meeting on the set of the 1963 historical epic Cleopatra. At the time both of the stars were married, Burton to actress Sybil Williams and Taylor to Eddie Fisher.
Rumours about the new couple were eventually confirmed by paparazzi shots of them together on a yacht in Ischia. The two ended up marrying in March 1964 in a private ceremony at the Ritz-Carlton Montreal. Taylor and Burton would divorce after 10 years of marriage, only to divorce each other again after a second attempt at marriage which only lasted for 10 months.
29. Brad Pitt and Angelina Jolie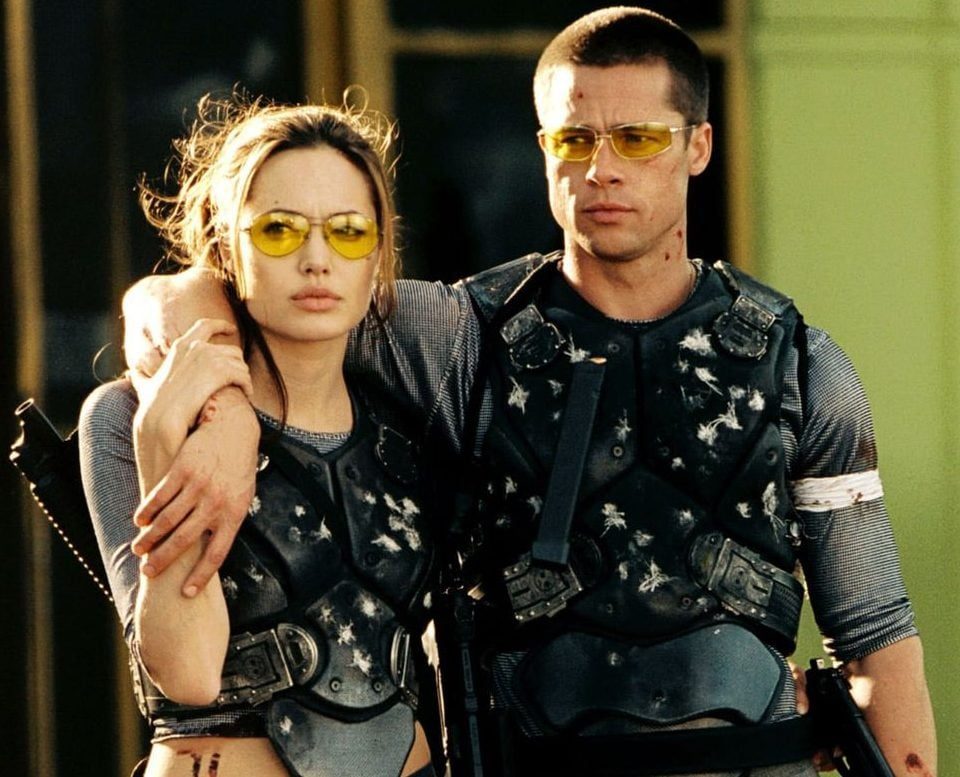 The pairing of Brad Pitt and Angelina Jolie is probably the most well-known example of co-star indiscretion that we've had over the last couple of decades. Pitt, who was at the time married to Friends sweetheart Jennifer Aniston, reportedly engaged in an affair with Jolie beginning in 2004. The pair first met whilst filming the action-comedy Mr and Mrs Smith and found themselves irresistibly drawn to one another.
Pitt ended up divorcing Aniston in 2005 before embarking on a very public relationship with Jolie. The pair went on to be regarded as one of Hollywood's most iconic power couples, and were dubbed 'Brangelina' by the press. Despite having three children together and adopting another three, the couple's marriage later turned sour, with Jolie filing for divorce in 2016.
28. Ryan Phillippe and Abbie Cornish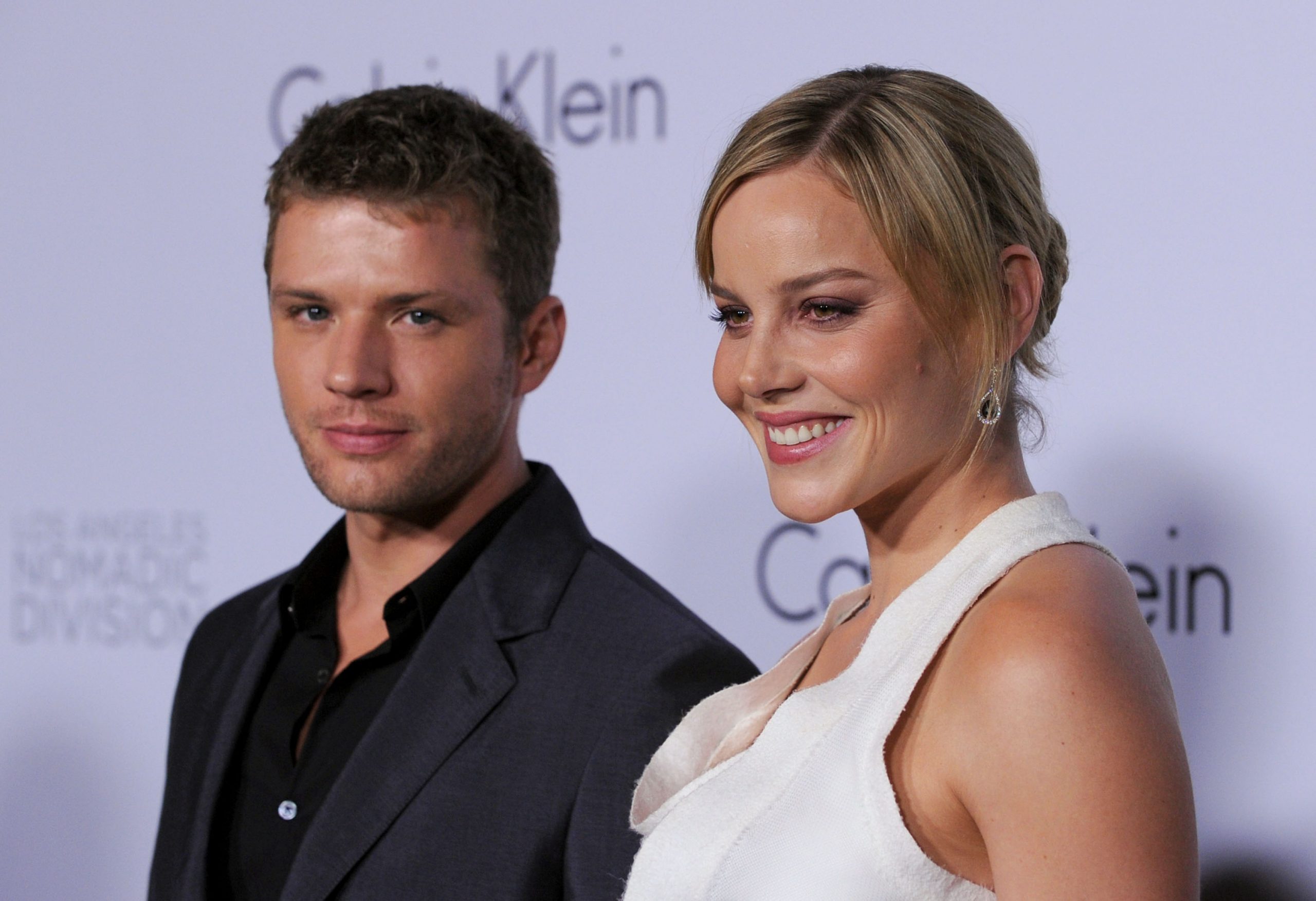 Credit: Frazer Harrison via Getty
American actor Ryan Phillippe met Abbie Cornish in 2006 on the set of the war drama Stop-Loss. Sparks flew between the pair and it soon became obvious that they were more than just friends. The only problem was that Phillipe was married to actress Reese Witherspoon at the time. Phillippe and Witherspoon's marriage totally disintegrated after the cheating rumours went public.
According to Phillippe, however, the relationship was essentially on its last legs before news of the affair broke. At the time Witherspoon called the scandal "humiliating," but she's now happily married to talent agent Jim Toth. Phillippe and Cornish, meanwhile, split back in 2010.
27. Kate Hudson and Owen Wilson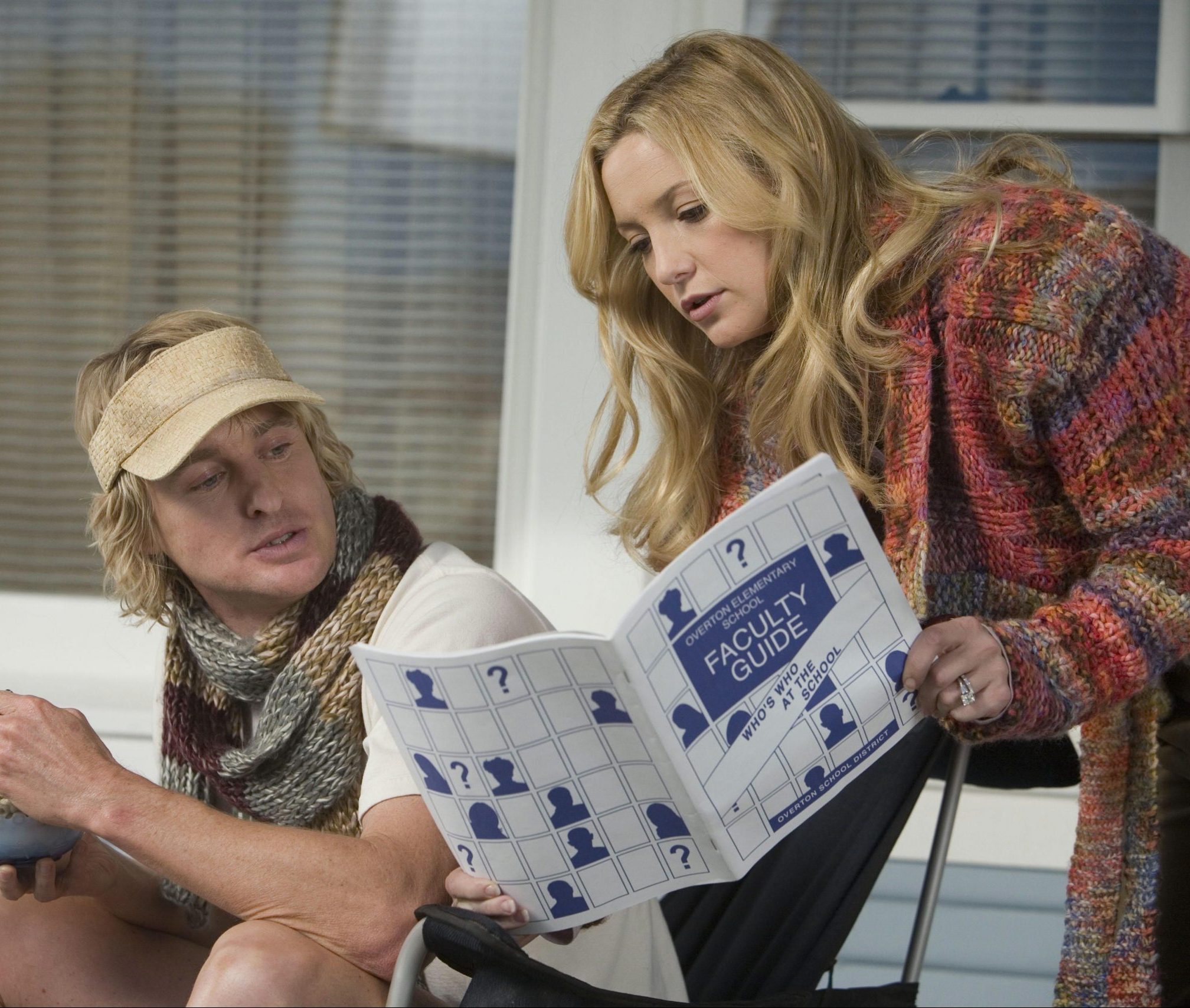 Kate Hudson had been married to singer Chris Robinson for six years when she met Owen Wilson. The two starred alongside each other in the 2006 comedy movie You, Me, and Dupree. The pair had an affair that lasted just six months – but this was long enough to damage Hudson's relationship with Robinson forever. Robinson ended up filing for divorce from Hudson in November 2006 because of the fling with Wilson.
Wilson and Hudson's relationship proved short-lived, however, and was completely over by June 2007. Shortly after Wilson attempted suicide in August 2007, he and Hudson rekindled their romance and nearly tied the knot – but things ultimately fell apart again and by May 2008 they had split again.
26. John Malkovich and Michelle Pfeiffer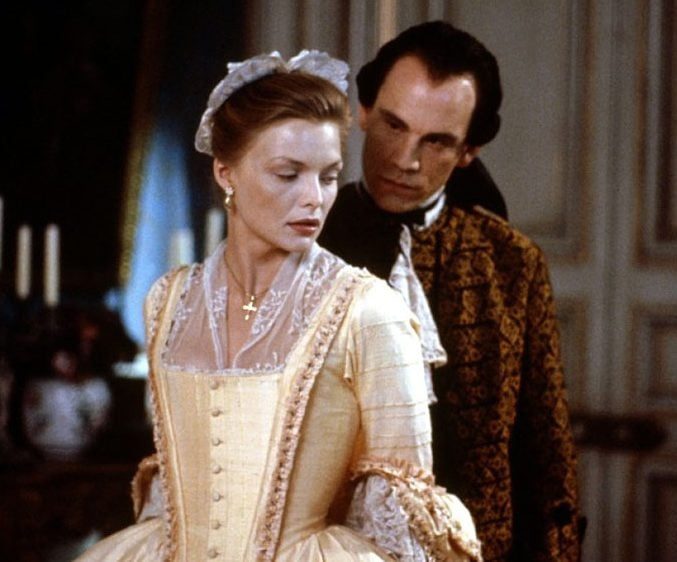 John Malkovich had an affair with his co-star Michelle Pfeiffer when they worked alongside each other in Dangerous Liaisons in 1988. The movie's director, Stephen Frears, rushed to defend Malkovich's behaviour in The New York Times. "His marriage was breaking up and during the movie, he was having an affair with Michelle Pfeiffer," Frears said.
"It was one of those times where reality and art intersect. It was overwhelming to John. Even for a man who delights in bad behaviour, that was a difficult time." Malkovich had been married to actress Glenne Headly for six years at the time of the affair. The relationship between Malkovich and Pfeiffer didn't last long, however, and they soon split up.
25. Katharine Hepburn and Spencer Tracy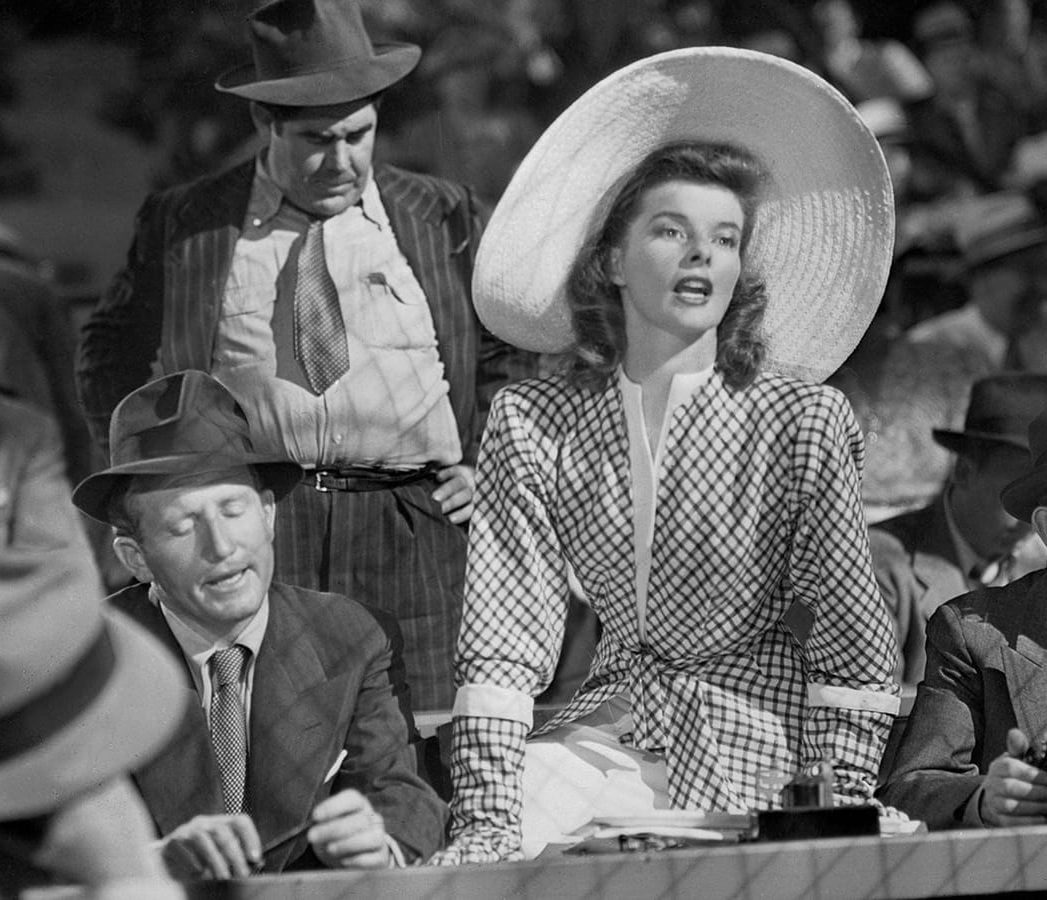 Co-star affairs were commonplace even 80 years ago – as demonstrated by the romance between Katharine Hepburn and Spencer Tracy. Way back in 1941, Hepburn and Tracy worked together on the movie Woman of the Year. Unusually, the pair were able to avoid scandal and kept their relationship (relatively) under wraps.
Although Tracy remained married to his wife Louise Treadwell until his death in 1967, he also remained in a solid relationship with Hepburn. Tracy and Hepburn were essentially together for 26 years from 1941 until Tracy passed away. Hepburn was with Tracy when he died at home in Beverley Hills after suffering a heart attack at the age of 67.
24. Kenneth Branagh and Helena Bonham Carter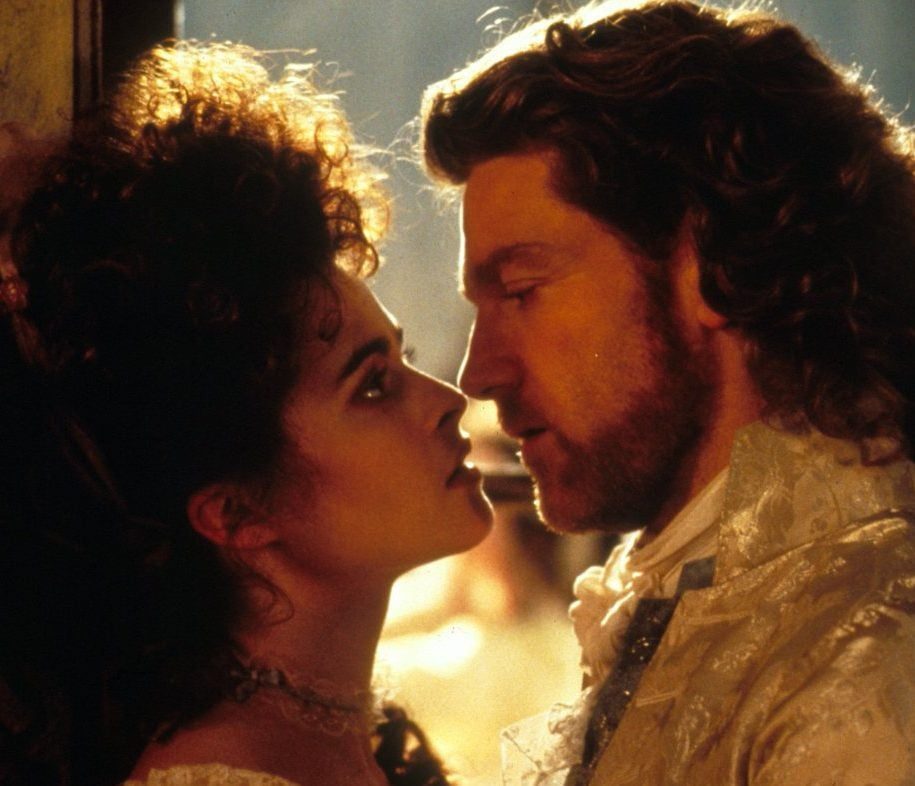 Kenneth Branagh had been married to Emma Thompson for five years when he met Helena Bonham Carter. He starred alongside her in the 1994 film Mary Shelley's Frankenstein, which Branagh also directed. On the set, Branagh and Bonham Carter started a passionate relationship that ended up lasting for five years. Branagh's ex Thompson later said that "I had my heart very badly broken by Ken."
Branagh himself was later quoted as saying that "it's always sad, marriages breaking up. But I refuse to be affected over issues like this". Branagh and Bonham Carter ultimately went their separate ways in 1999. Branagh went on to marry art director Lindsay Brunnock in 2003 while Bonham Carter was married to film director Tim Burton between 2001 and 2014.
23. Antonio Banderas and Melanie Griffith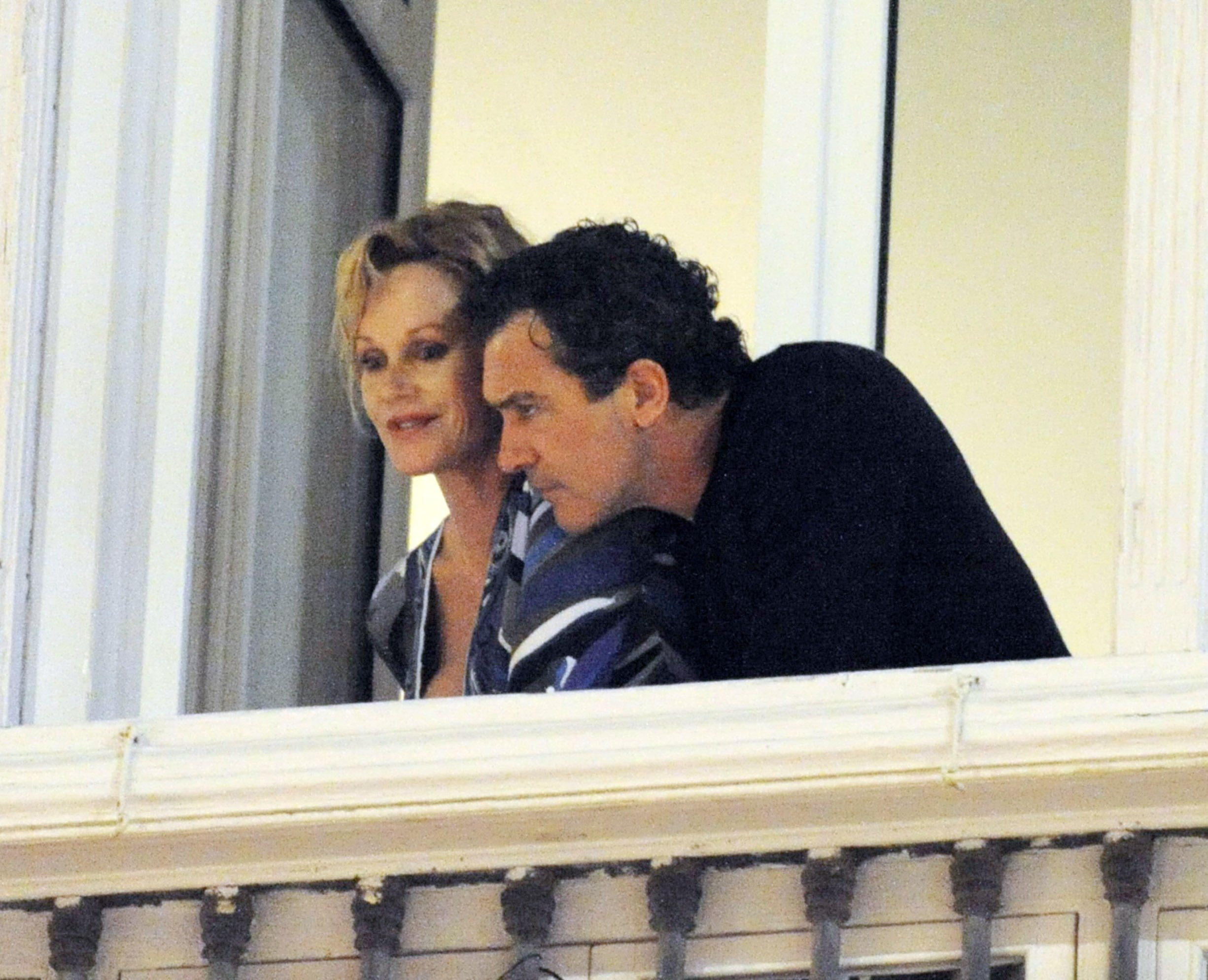 Credit: Europa Press via Getty
Antonio Banderas and Melanie Griffith's love affair began on the set of the 1995 rom-com Two Much. Unfortunately, this romance blossomed while Banderas was still married to his first wife, Ana Leza. This wasn't the only issue for the new couple, as Griffith had remarried her ex-husband Don Johnson in 1989. "We tried as much as we could to be respectful," Banderas said of the affair with Griffith.
"We just thought this may be one of those, you know, infatuation moments that we have when we shoot movies because we got to play together a couple, so let's just go home." This proved not to be the case, as Banderas and Griffith ended up leaving their respective spouses for each other. Ultimately, the two split in 2015.
22. Jack Nicholson and Rebecca Broussard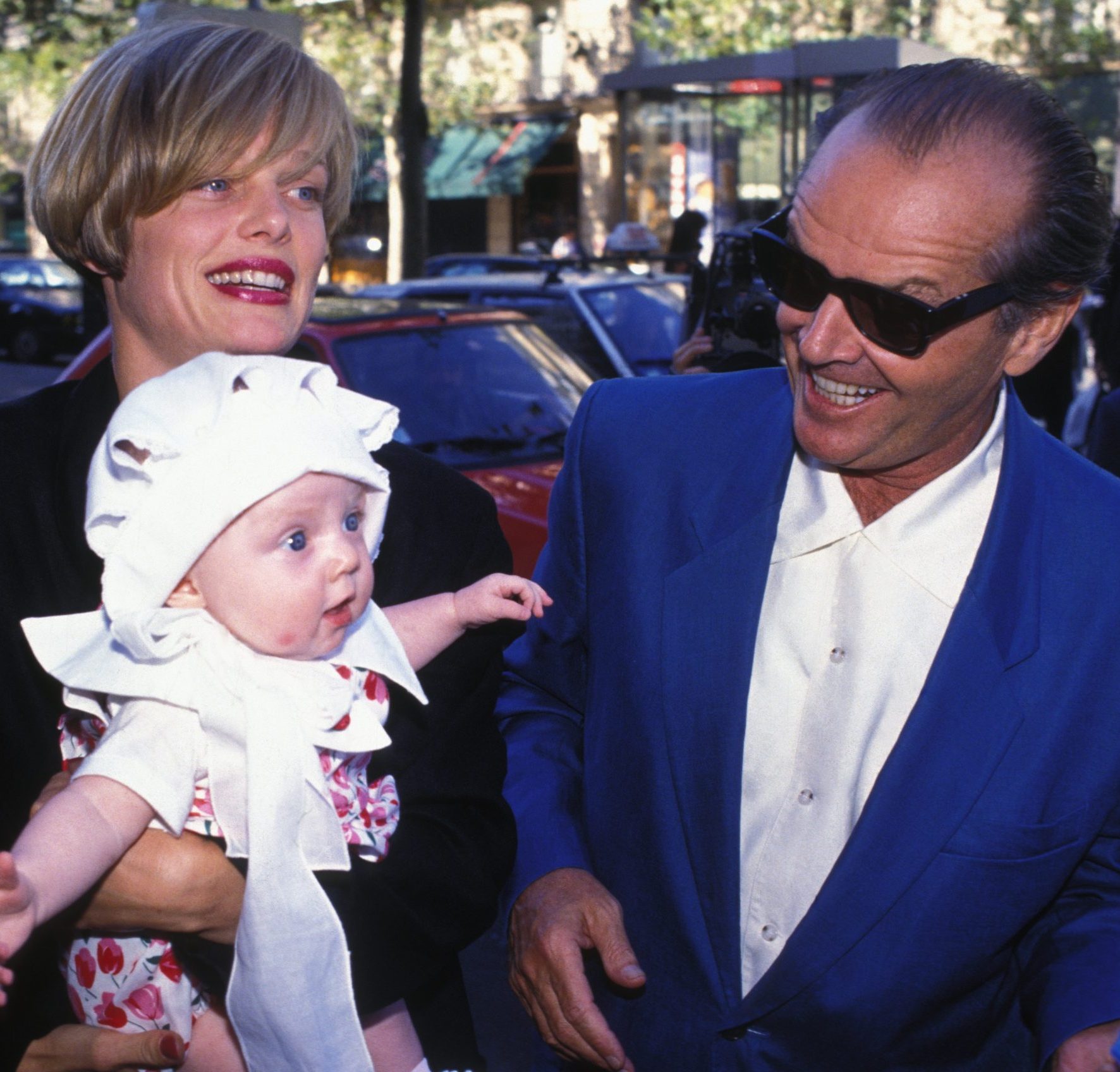 Credit: ARNAL/Gamma-Rapho
Hollywood star Jack Nicholson dated actress Anjelica Huston on and off for 17 years, between 1973 and 1990. But Nicholson had to call the relationship quits for good in 1990 when he realised he'd gotten someone else pregnant. Nicholson had been having an affair with actress Rebecca Broussard ever since they met on the set of The Two Jakes in 1989.
She then gave birth to their daughter, Lorraine Nicholson (who is now like both parents an actor), in April 1990. The couple welcomed a second child, Raymond, in 1992. The relationship between Nicholson and Broussard proved short-lived, however. The pair split after just four years, going their separate ways in 1994. Nicholson went on to marry actress Lara Flynn-Boyle in 1999 while Broussard married actor Alex Kelly in 2001.
21. Clint Eastwood and Sondra Locke
Credit: Ron Galella/Ron Galella Collection via Getty Images
In 1972, esteemed actor Eastwood met Sondra Locke for the first time at a meeting at Universal Studios. The two hit it off immediately and took their relationship to the next level in 1975 when they started living together while filming The Outlaw Josey Wales. This was all happening while Eastwood was still married to his first wife, Maggie Johnson.
According to Locke's autobiography, Eastwood had told her that "there was no real relationship left between him and Maggie." After filming on Outlaw Josey Wales wrapped, Locke moved into the Sherman Oaks house which Eastwood had once shared with Johnson. Things eventually turned sour and the two split in 1989, with Locke filing a palimony lawsuit against Eastwood.
20. Lily James and Dominic West
Credit: David M. Benett
The case of Lily James and Dominic West is one of the most bizarre recent instances of a co-star affair. The two allegedly got pretty close to each other while shooting TV series The Pursuit of Love in 2020. Paparazzi photos showing the two cuddling and kissing seemed to prove that there was some validity to the rumours. In a peculiar move, West responded to the scandal by arranging a photo op outside of his house in Wiltshire with his wife, Catherine Fitzgerald.
The two put on a united front and kissed for the cameras while holding up a sign which claimed that their relationship was "strong." West and his wife are still together, so it seems as though his tryst with James was just a one-off.
19. Billy Bob Thornton and Angelia Jolie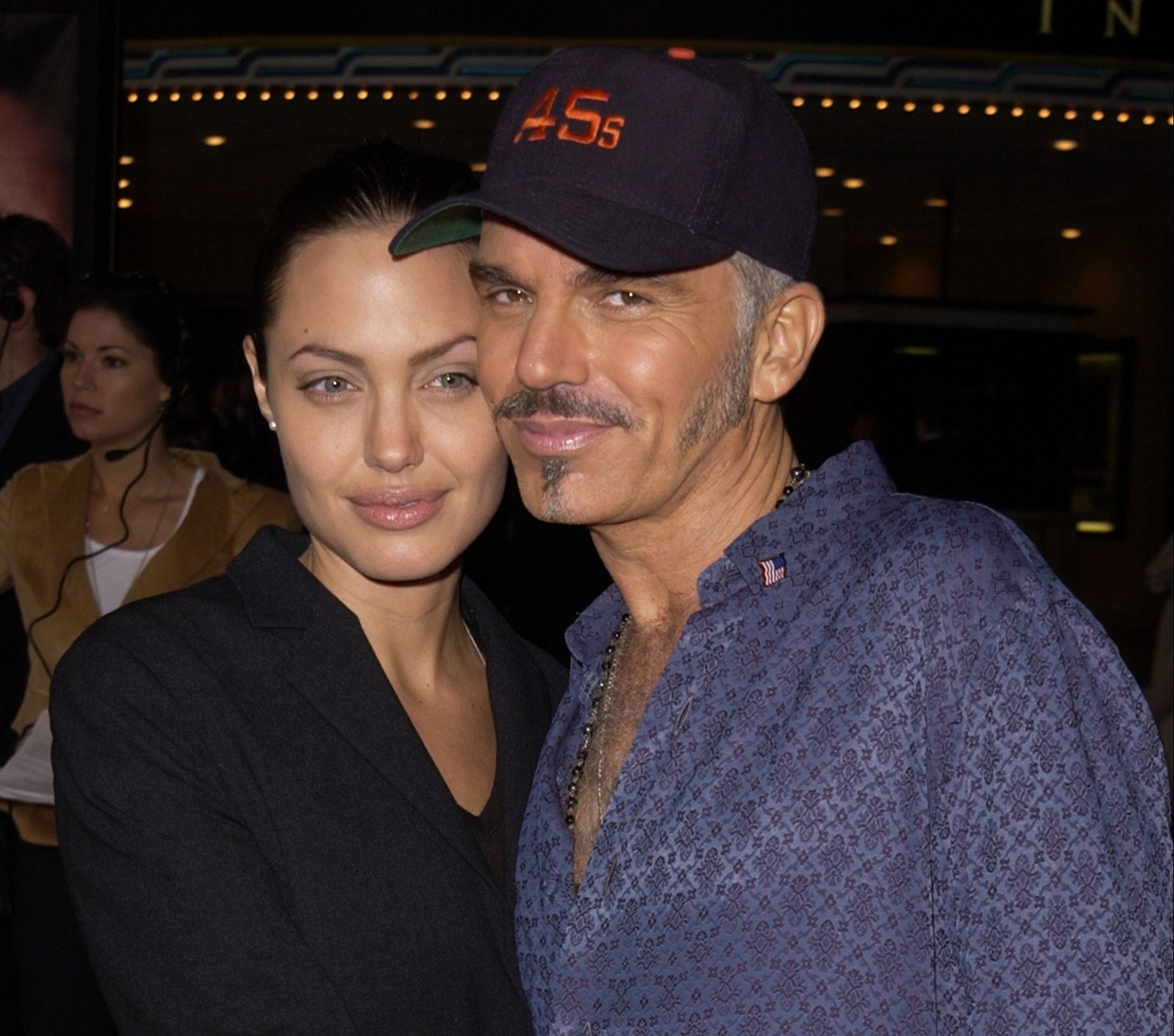 Photo by SGranitz/WireImage
Before she met Brad Pitt, Angelina Jolie dated actor Billy Bob Thornton after they met on the set of Pushing Tin in 1998. At the time Thornton was engaged to be married to actress Laura Dern. The two were dating from 1997 to 1999. Sadly for Dern, they ended up splitting and Jolie and Thornton went on to tie the knot in 2000. Dern said at the time: "[I] left our home to go and make a movie and while I was away, my boyfriend got married and I never heard from him again."
Jolie and Thornton frequently made headlines for their eccentric behaviour – such as the story that they both wore vials of each other's blood around their necks. But things weren't meant to be and the pair ended up divorcing after just three years of marriage in 2003.
18. Steve McQueen and Ali MacGraw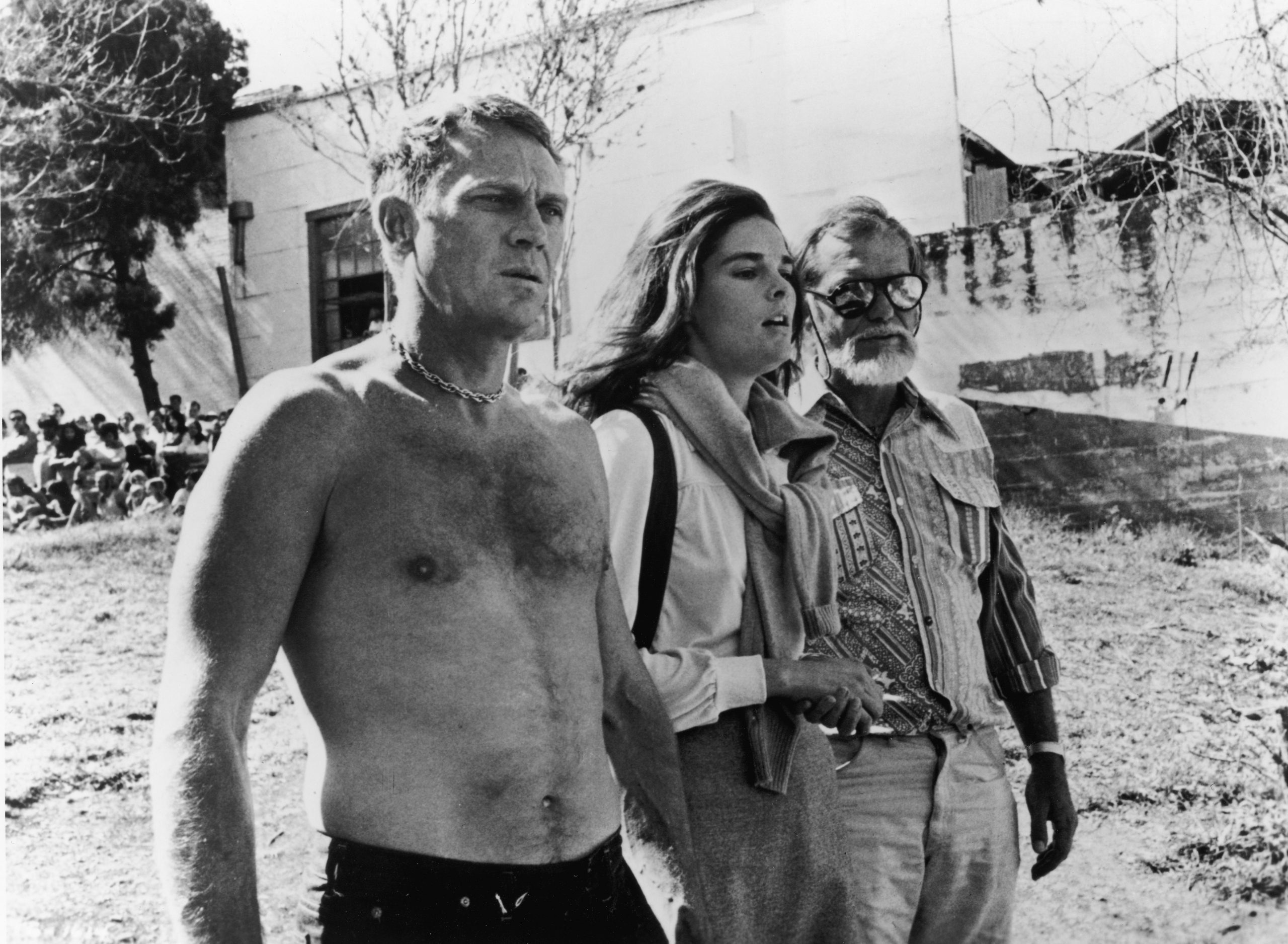 Credit: Getty
Hollywood legends Steve McQueen and Ali MacGraw fell head over heels for each other on the set of 1972 film The Getaway. Things weren't so simple, though, as MacGraw was already married to producer Robert Evans at the time. MacGraw ended up leaving Evans, divorcing him in 1972 and going on to marry McQueen in 1973.
Unfortunately, however, it wasn't all plain sailing from there as McQueen showed his true colours once they were wed. It turned out that McQueen was a jealous husband who demanded that MacGraw abandon her acting career for him. The two ended up divorcing in 1978. MacGraw never remarried, while McQueen tied the knot with model Barbara Minty in 1980, just months before he died.
17. Tom Cruise and Nicole Kidman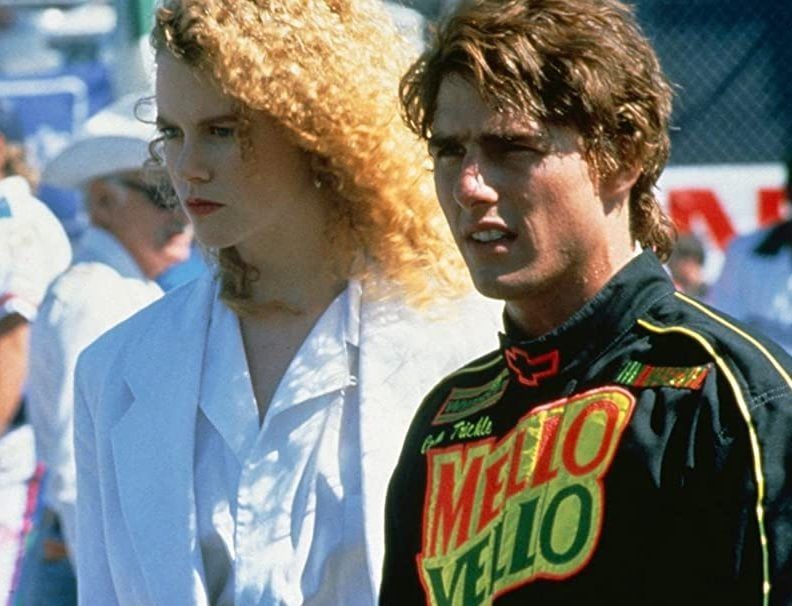 Tom Cruise married his first wife Mimi Rogers back in 1987, with the couple ultimately divorcing in 1990. But before they divorced, Cruise engaged in an affair with his co-star from Days of Thunder. Cruise met Nicole Kidman on the set of the movie and the pair were instantly smitten with one another. As we all know now, Cruise and Kidman ended up marrying after Cruise's divorce from Rogers was finalised.
Cruise and Kidman went on to make two more movies together as a couple, but their marriage didn't have a happy ending and they split in 2001. Kidman went on to marry musician Keith Urban in 2006, while Cruise was married to actress Katie Holmes between 2006 and 2012.
16. Claire Danes and Billy Crudup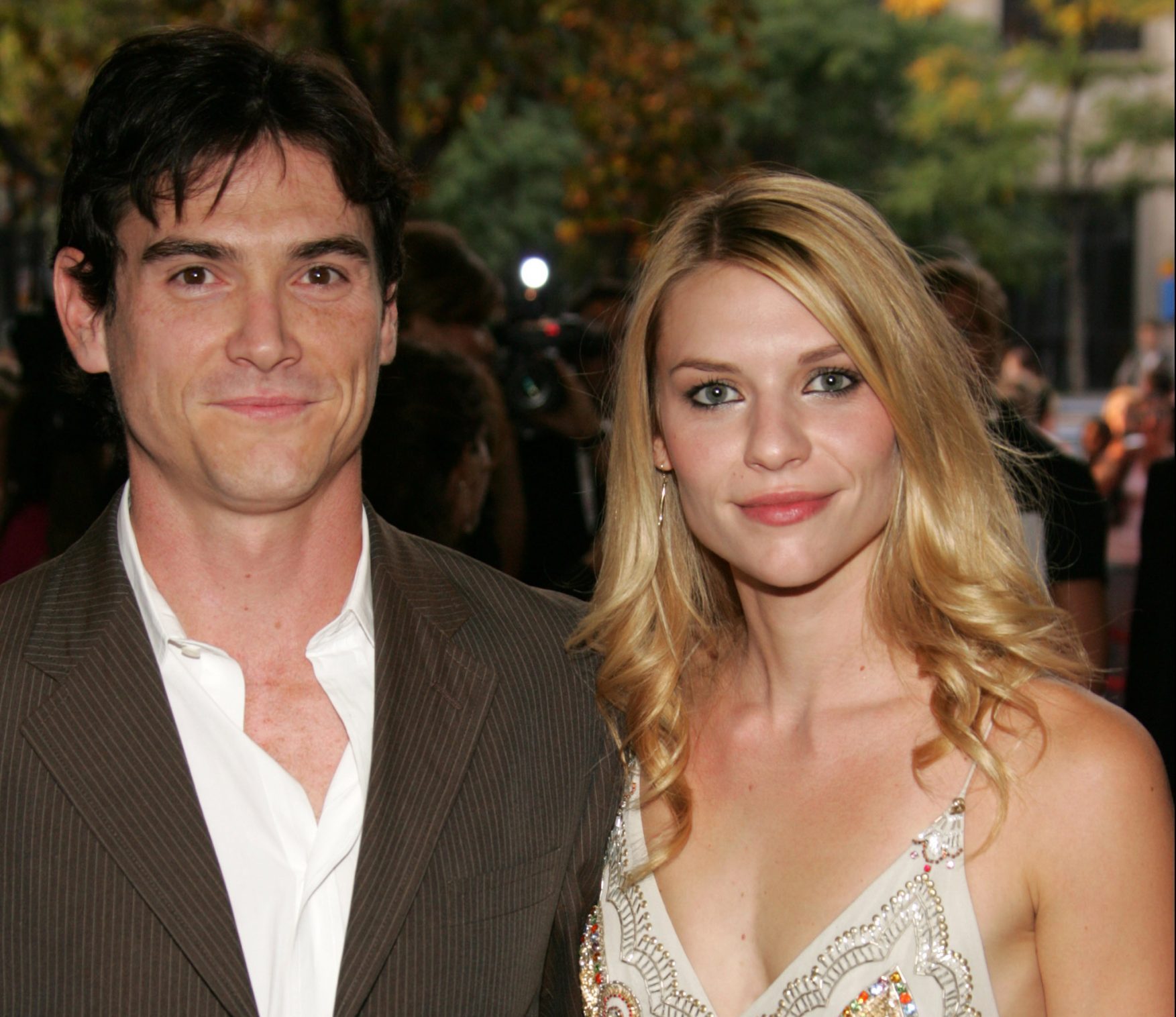 Credit: John Shearer/WireImage
Actress Mary-Louise Parker had been in a relationship with actor Billy Crudup for eight years when news broke about his affair with Claire Danes. That wasn't the worst of it – Parker was seven months pregnant with Crudup's son when she found out. Danes and Crudup met after playing the romantic leads in the 2004 period drama Stage Beauty.
Crudup wasn't the only love rat in that situation – Danes also ended up breaking the heart of her longtime boyfriend, Ben Lee. Sadly, all the heartbreak wasn't even worth it, and Crudup and Danes ended up splitting after just three years. Danes said of the affair: "I was just in love with him and needed to explore that and I was 24. I didn't quite know what those consequences would be."
15. Emma Stone and Andrew Garfield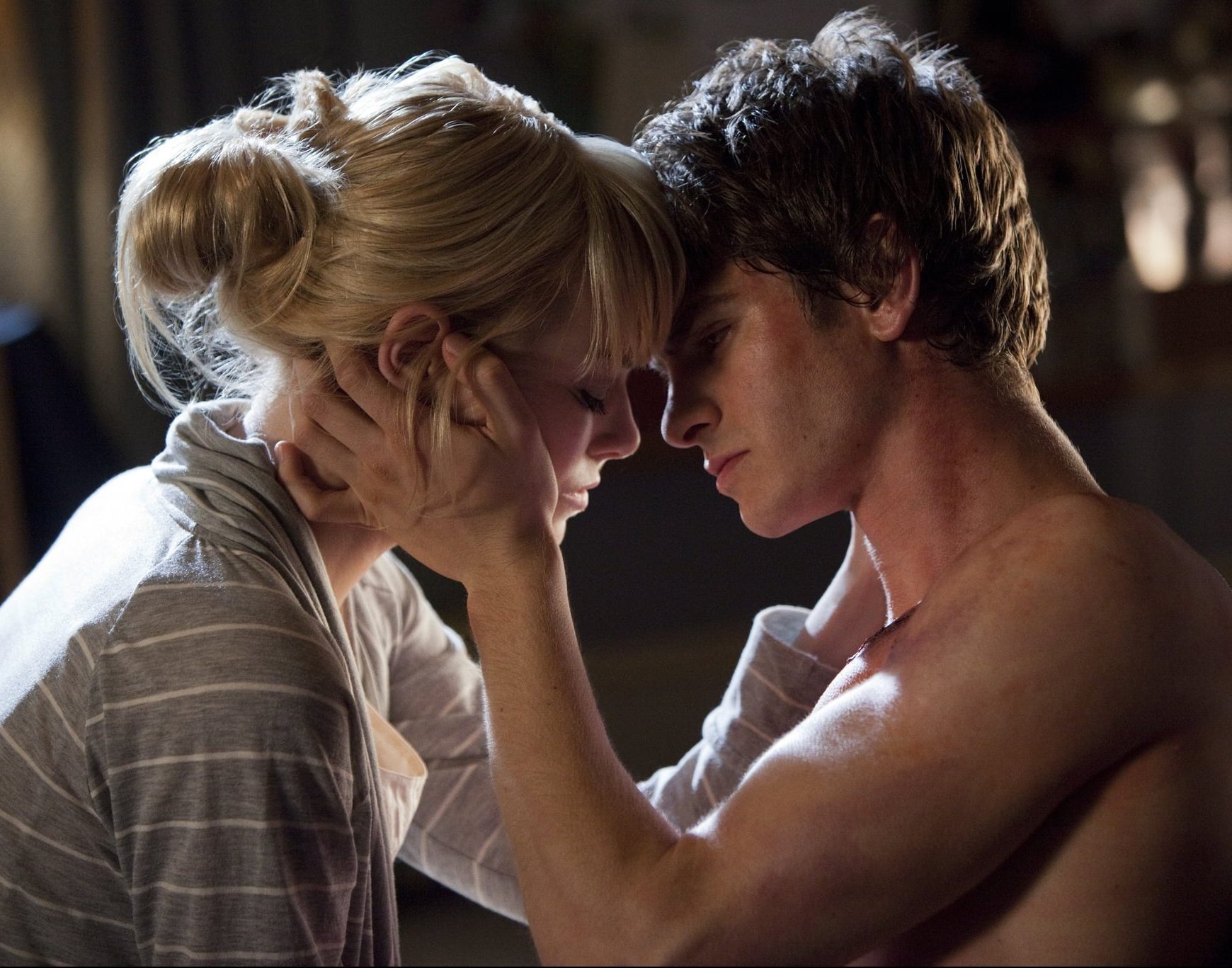 Until 2015, Andrew Garfield and Emma Stone together made for one of Hollywood's most iconic couples. The pair first met while filming The Amazing Spider-Man in 2010 and rumours quickly circulated about the nature of their relationship. One often-forgotten fact about Stone and Garfield in this period is that they were both in relationships with other people when they met.
Stone was at the time dating actor Kieran Culkin, who she met while working on the 2009 film Paper Man. Garfield meanwhile was in a three-year relationship with TV actress Shannon Woodward, best known for her role on Raising Hope. Garfield and Stone ended up splitting in 2015. Since then, Stone has married comedian Dave McCary.
14. Morena Baccarin and Ben McKenzie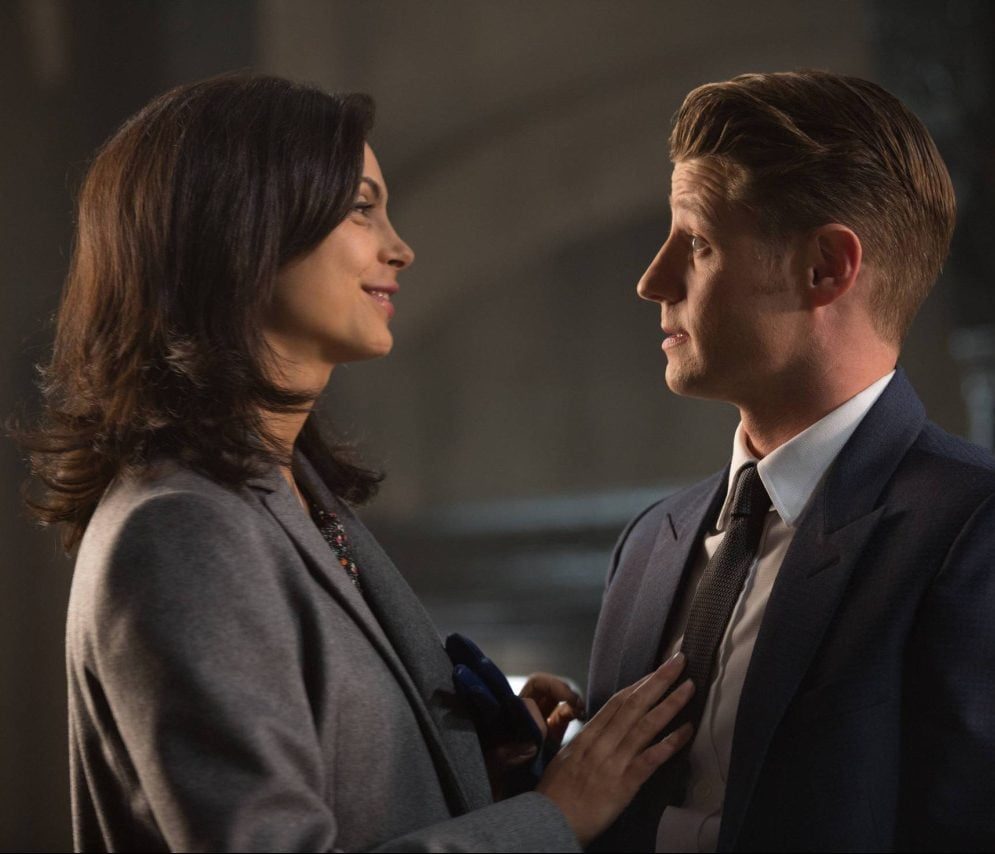 While shooting TV's Gotham, Brazilian actress Morena Baccarin was married to film director Austin Chick. This didn't stop her from engaging in a secret love affair with her Gotham co-star Ben McKenzie. Baccarin was three months pregnant with McKenzie's baby when news of the affair came to light. Chick ended up divorcing Baccarin in 2015, citing irreconcilable differences. The divorce was finalised in March 2016.
Baccarin and McKenzie's baby – a daughter – was born in the same month. The couple went on to get married in 2017. The couple are still together and happily married to this day, so at least the fallout from the affair wasn't all for nothing.
13. Humphrey Bogart and Lauren Bacall
Hollywood in the 1940s was no less rife with scandal and secret trysts than it is today. Humphrey Bogart and Lauren Bacall engaged in a scandalous affair after meeting on the set of To Have and Have Not back in 1944. At the time Bogart was married to actress Mayo Methot – although their relationship was reportedly already falling apart.
Bogart split from Methot in 1945 and went on to marry Bacall later that same year. The two stayed together until Bogart's tragic death in 1957 following a battle with oesophageal cancer. Bacall remarried in 1961, tying the knot with actor Jason Robards. However, the two split in 1969.
12. Paul Newman and Joanne Woodward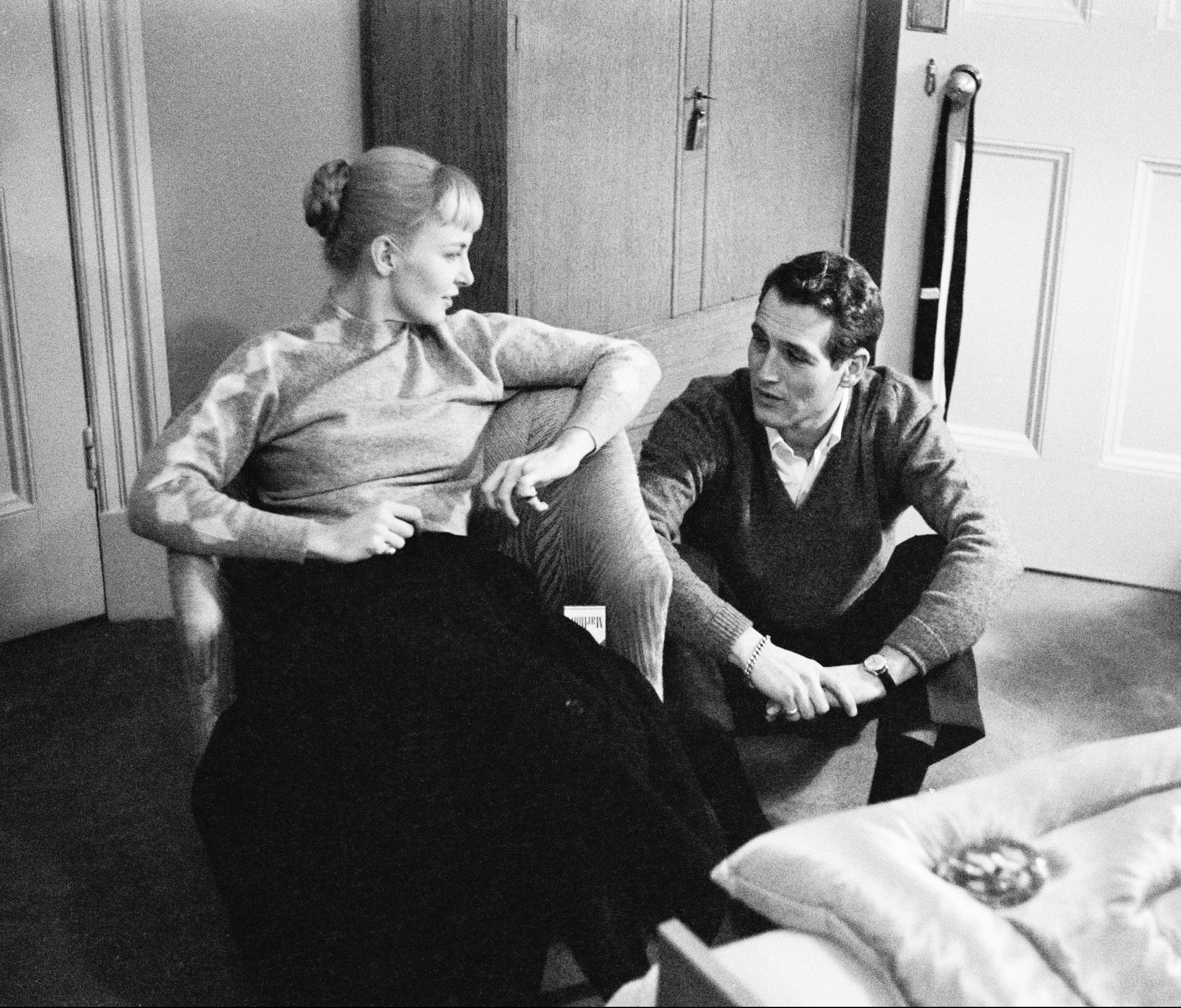 Paul Newman and Joanne Woodward had one of the most enduring relationships in Hollywood ever. Their relationship didn't get off to a particularly innocent start, though, as Newman was already married when they met. The pair met on the set of The Long, Hot Summer back in 1957 and soon became engaged in a passionate affair.Newman was married to actress Jackie White at the time, but they divorced in 1958 after news of his dalliance with Woodward came to light.
Newman and Woodward then went on to marry later that same year – and the pair never looked back. They remained happily married until Newman's death in 2008 at the age of 83. Woodward has never remarried.
11. Jennifer Aniston and Justin Theroux
The break-up of Brad Pitt and Jennifer Aniston in 2005 was one that shook the showbiz world to the core. But Aniston herself ended up getting branded a homewrecker in 2012 after she met Justin Theroux. The two met on the set of the 2012 comedy Wanderlust and were instantly smitten with one another.
Unfortunately, Theroux was in a long-term relationship with costume designer Heidi Bivens at the time. Apparently Bivens didn't know about the Theroux-Aniston affair until two months into their relationship. Bivens and Theroux divorced in 2011. Theroux and Aniston later tied the knot in 2015 but ultimately separated in 2017.
10. Arnold Schwarzenegger and Brigitte Nielsen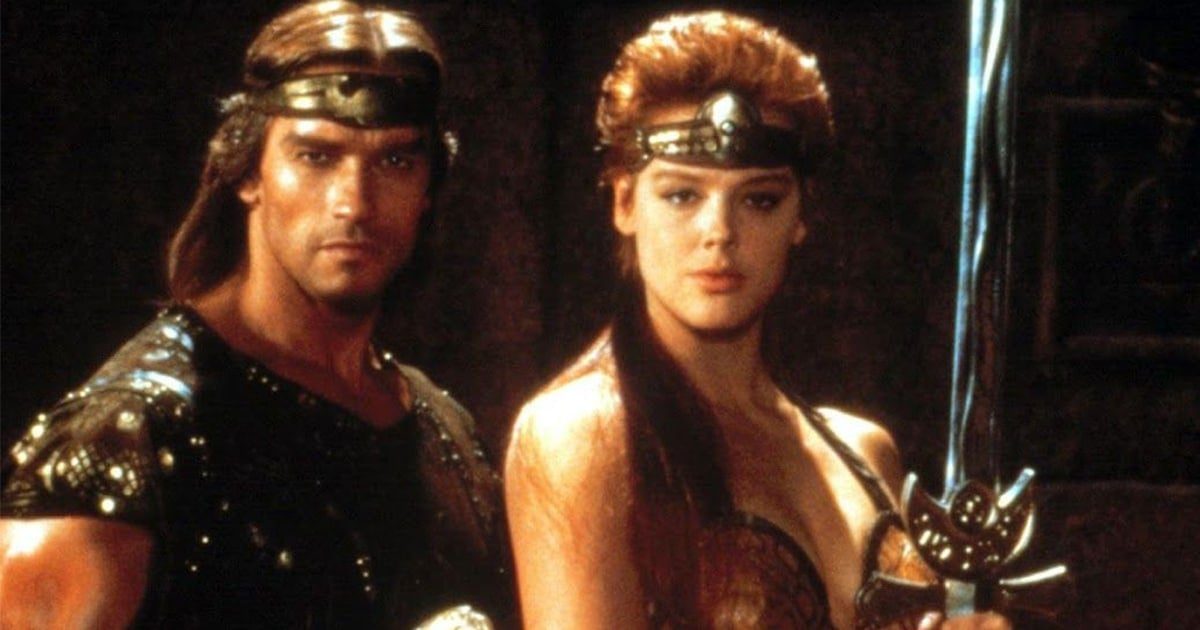 Bodybuilder-turned-movie star Arnold Schwarzenegger had been seeing journalist Maria Shriver for several years when he was cast alongside Danish model-turned-actress Brigitte Nielsen in 1985 fantasy adventure movie Red Sonja. In a clear case of life imitating art, Schwarzenegger and Nielsen played warriors who develop an attraction to one another – and this was also happening when the cameras weren't rolling.
It wouldn't be until years later that Schwarzenegger and Nielsen publicly admitted to their brief dalliance whilst working together. By this time, Schwarzenegger had tied the knot with Shriver, who would remain by his side until 2011 when they divorced after it came to light Schwarzenegger had fathered a child with a member of their household staff. Nielsen, meanwhile, would go on to a brief marriage with Schwarzenegger's arch-rival of the time, Sylvester Stallone.
9. Jean-Claude Van Damme and Kylie Minogue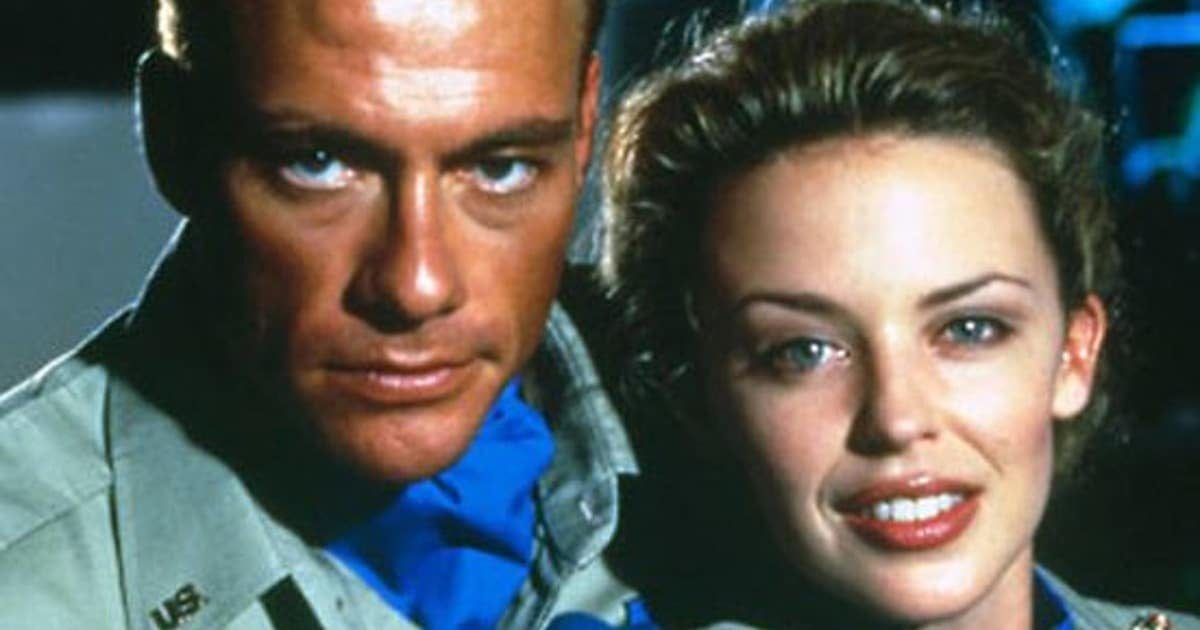 Belgian martial arts champion-turned-action movie superstar Jean-Claude Van Damme was at the height of his fame (as well as his addiction issues) when he was cast as Guile in the 1994 movie adaptation of video game series Street Fighter. Cast alongside the Muscles from Brussels was the Australian soap opera actress and pop singer Kylie Minogue as Guile's fellow soldier Cammy.
However, the relationship that formed between Van Damme and Minogue was not military regulation. The two had an affair whilst on the Street Fighter set in Thailand, despite Van Damme's marriage to Darcy LaPier. Van Damme later said of his time with Minogue, "Sweet kiss, beautiful lovemaking. It would be abnormal not to have had an affair, she's so beautiful and she was there in front of me every day… She's a great lady."
8. Marlon Brando and Rita Moreno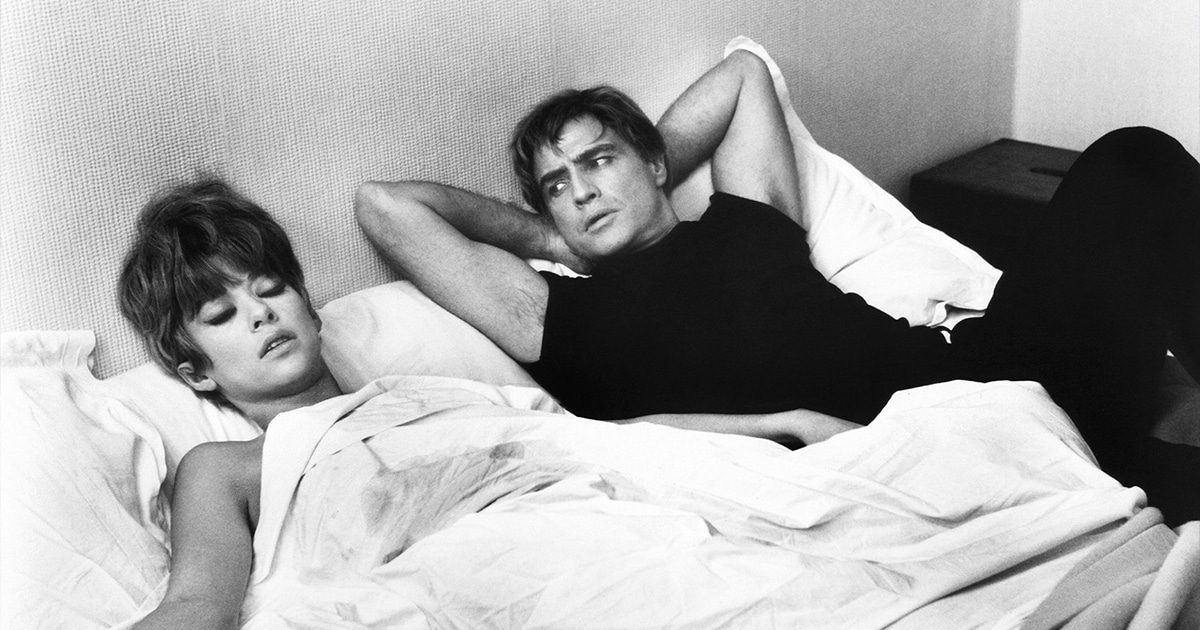 Oscar-winning actors Marlon Brando and Rita Moreno were both unmarried when they first began seeing one another in 1954, during production on the film Désirée. However, the lengthy and tumultuous relationship continued on the side even after Brando tied the knot with three different women between 1957 and 1962, and after Moreno also wed in 1965.
The passionate affair proved hugely destructive. Whilst the married Brando continued to see Moreno, he also had numerous other affairs. When Moreno fell pregnant with Brando's child, he made her get a then-illegal abortion. All of this took its toll emotionally on Moreno, who wound up attempting suicide in Brando's home. Thankfully she recovered, and would still enjoy a long marriage to her husband Leonard Gordon, who she has described as "the love of my life," whilst Brando was "the lust of my life."
7. Justin Timberlake and Alisha Wainwright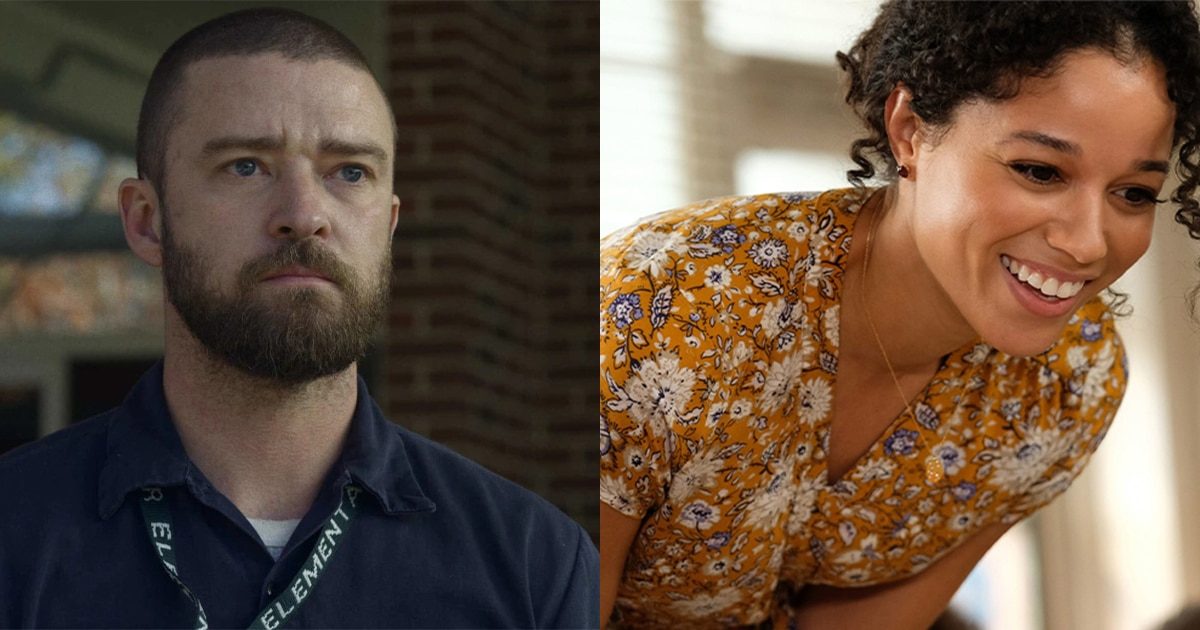 Former NSYNC singer-turned-successful solo artist and actor Justin Timberlake went through a number of high profile relationships with Britney Spears and Cameron Diaz before tying the knot with Jessica Biel in 2012. As Timberlake and Biel seemed to have a near-perfect marriage, many were shocked in late 2019 when evidence came to light suggesting he was having an affair with Alisha Wainwright.
Timberlake met Wainwright (best known for her roles on TV's Shadowhunters and Raising Dion) when they worked together on the film Palmer, and it was during production on this that paparazzi photos emerged showing the two holding hands whilst sitting together on a night out. Both actors have denied they were having an affair, and Timberlake remains married to Biel.
6. Joan Crawford and Clark Gable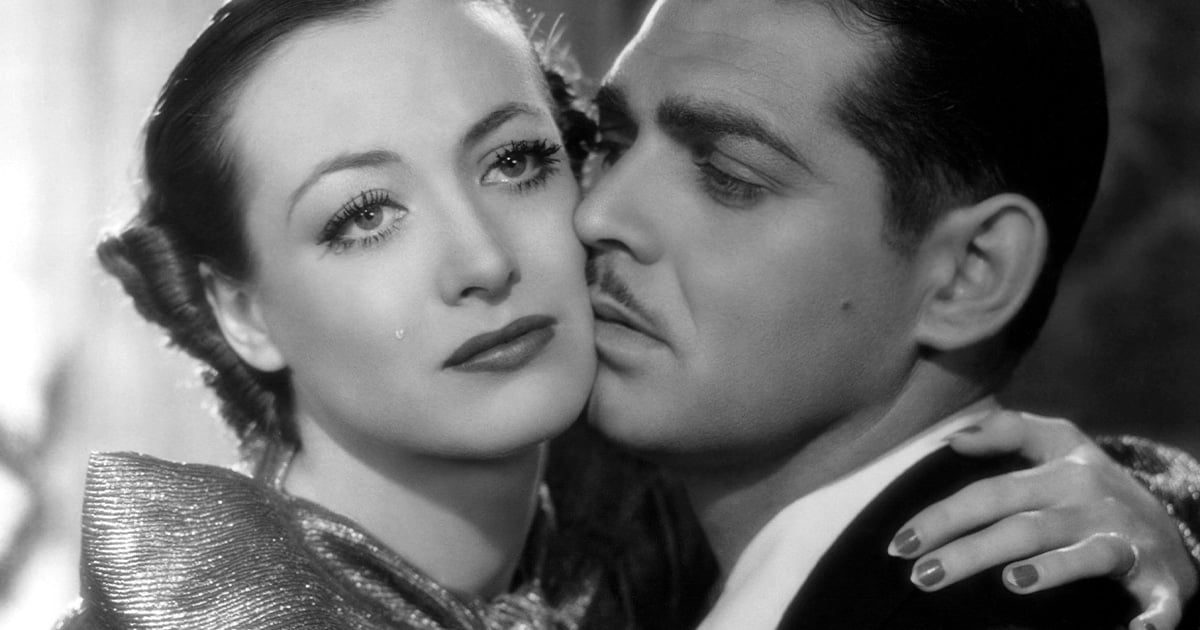 Two of the biggest names in the early days of films with sound, Joan Crawford and Clark Gable first met on the set of 1931's Possessed, at which point Gable was married to Maria Langham and Crawford was married to Douglas Fairbanks Jr. The two actors went on to make a string of films together, all the while engaging in a scandalous extra-marital relationship.
Gable and Crawford's relationship was once called "the affair that nearly burned Hollywood down." It continued throughout all their films together, yet was somehow kept out of the press for all that time, although Crawford would speak openly about the affair in later years. Both Crawford and Gable would engage in many more controversy-courting affairs throughout their lives.
5. Gary Cooper and Patricia Neal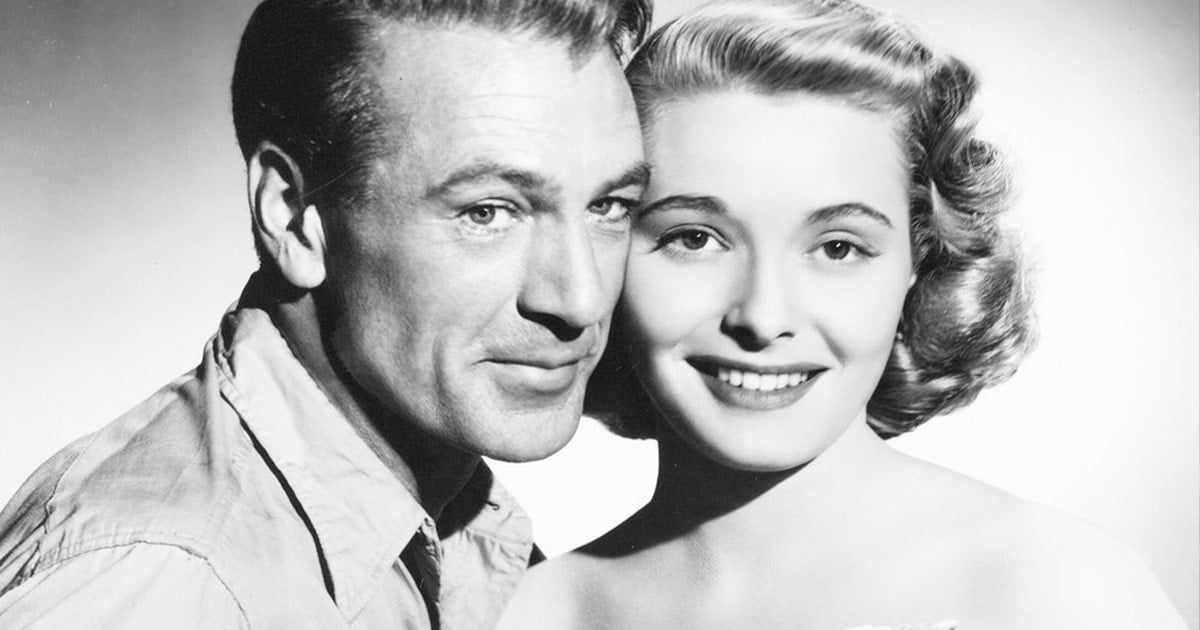 Silver screen stars Gary Cooper and Patricia Neal met whilst working on the 1949 film adaptation of Ayn Rand's novel The Fountainhead. Cooper had been married to Veronica Balfe for over 16 years, although Neal – 25 years Cooper's junior – was still single at the time (she would marry author Roald Dahl a few years later).
Cooper was a notorious womaniser who embarked on affairs with a great many of his costars, and despite being already married he became possessive of Neal. Infamously, Cooper once slapped Neal in the face in public after seeing her kiss Kirk Douglas, and forced to abort a child. After an on-off affair lasting three years, Neal finally broke it off, and would tell Cooper on their last chance meeting in 1955, "you broke my heart, Gary, you really did."
4. Tori Spelling and Dean McDermott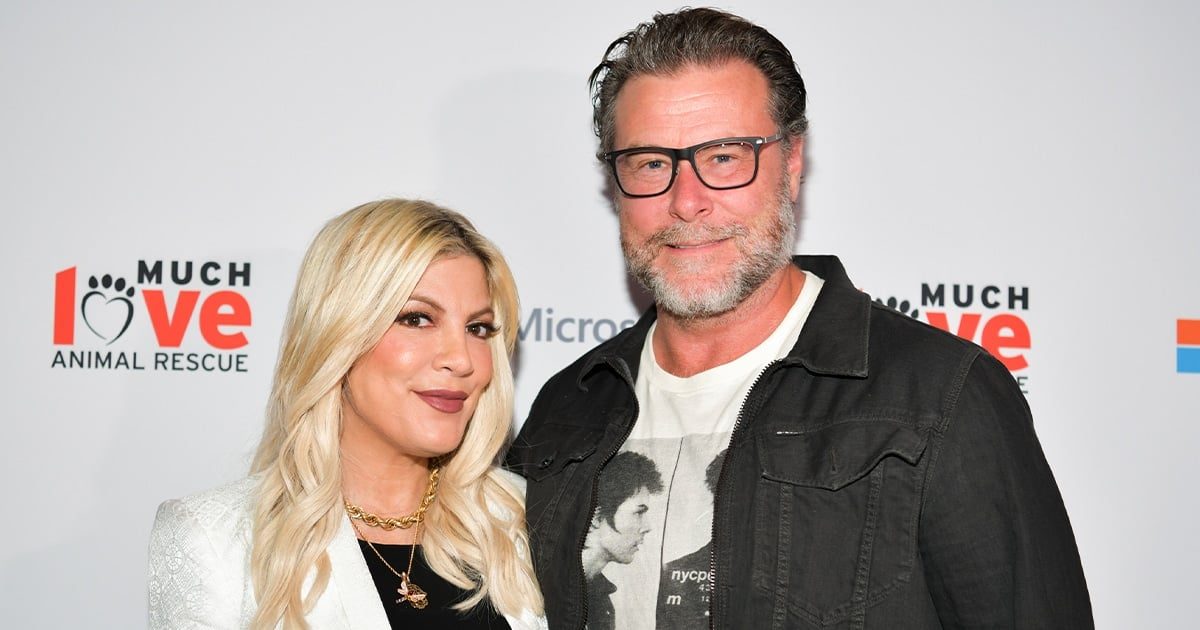 Credit: Rodin Eckenroth/Getty Images
Since rising to fame on TV's Beverly Hills 90210, Tori Spelling has never been Hollywood's most respected actress but she's remained a household name nonetheless. She met actor Dean McDermott on the set of TV movie Mind Over Murder; Spelling was married to Charlie Shanian at the time, as was McDermott to Mary Jo Eustace.
Spelling and McDermott have admitted they went to bed together the first night they met. It wasn't long before they both divorced their spouses, and they would later tie the knot themselves in 2005. They're still together now and have five children together, although McDermott has admitted to having cheated on Spelling during their marriage.
3. Ewan McGregor and Mary Elizabeth Winstead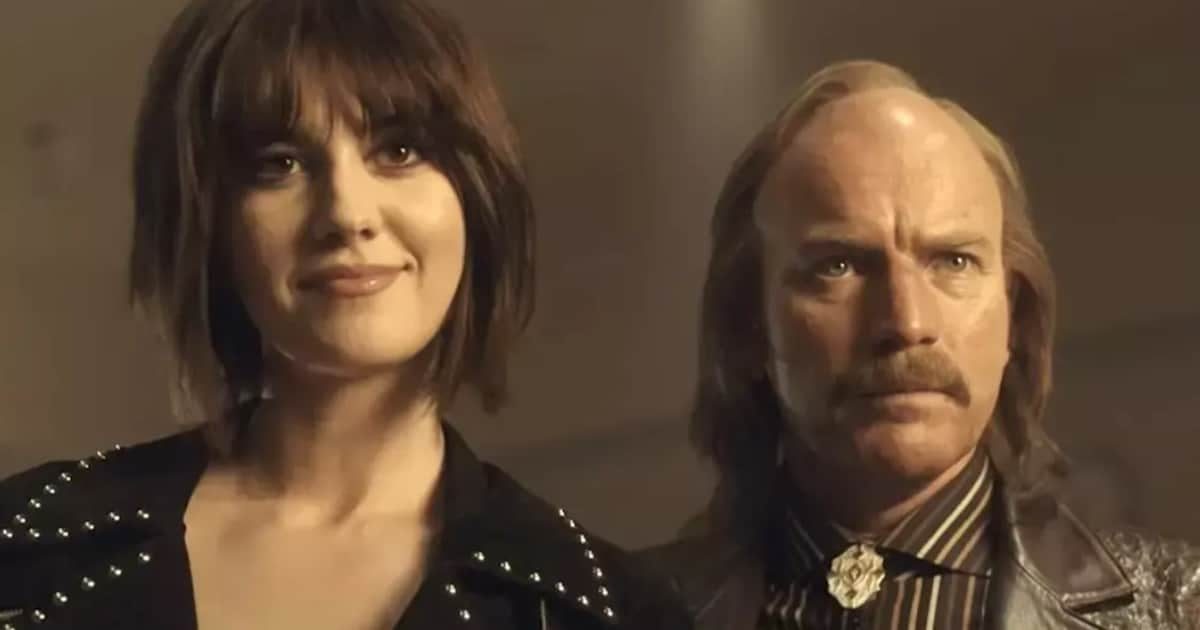 Scottish actor Ewan McGregor had been married to Eve Mavrakis for more than 20 years when he was cast alongside American actress Mary Elizabeth Winstead in TV series Fargo. Winstead had not long since separated from her husband Riley Stearns when she and McGregor embarked on a relationship, with McGregor leaving Mavrakis around the same time.
Although separated since mid-2017, the divorce of McGregor and Mavrakis (who have four daughters together, two biological and two adopted) was not finalised until 2020. In 2018, McGregor's daughter Clara badmouthed Winstead on social media, declaring her "trash." McGregor and Winstead have not married but are still together, and Winstead gave birth to their first child in June 2021.
2. Daniel Craig and Sienna Miller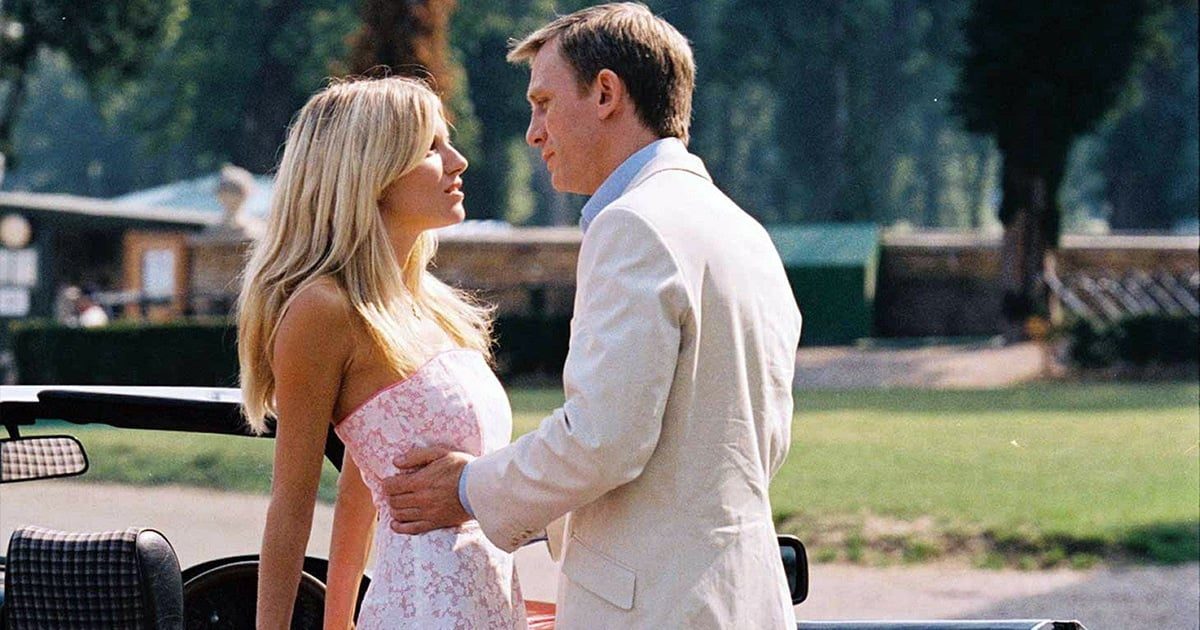 Years before he left Satsuki Mitchell for Rachel Weisz, Daniel Craig is also strongly rumoured to have come between Sienna Miller and her partner of the time, Jude Law. Craig and Miller first met when they appeared alongside one another in Layer Cake, the 2004 film which is often thought to have paved the way to Craig being cast as James Bond.
Reports of a Craig-Miller-Law love triangle became tabloid fodder for a time, when private messages from Miller's phone were illegally hacked by reporters from News Group Newspapers. Miller took legal action NGN which resulted in the actress accepting a settlement in December 2021. She continued an on-off relationship with Law for several years before later seeing the actor Tom Sturridge.
1. Taiki Waititi, Rita Ora and Tessa Thompson
Credit: Lisa Maree Williams/Emma McIntyre/Getty Images
Stories of celebrities cheating may be commonplace, but not quite so familiar are hints of famous faces engaging in relationships that go outside the social norm. Such was the case when writer, director and actor Taiki Waititi was photographed after hours with his pop star girlfriend Rita Ora and actress Tessa Thompson, during production on Marvel movie Thor: Love and Thunder.
Paparazzi footage of Thompson, Ora and Waititi appeared to show the three of them kissing one another. This caused a bit of a stir online, but Waititi insisted afterwards, "I was doing nothing wrong. It's fine." Waititi and Ora are still a couple, whilst Thompson, who is reported to have been in relationships with both male and female partners, is thought to be single at present.