Credit: Christina Salway
A Jewel of a home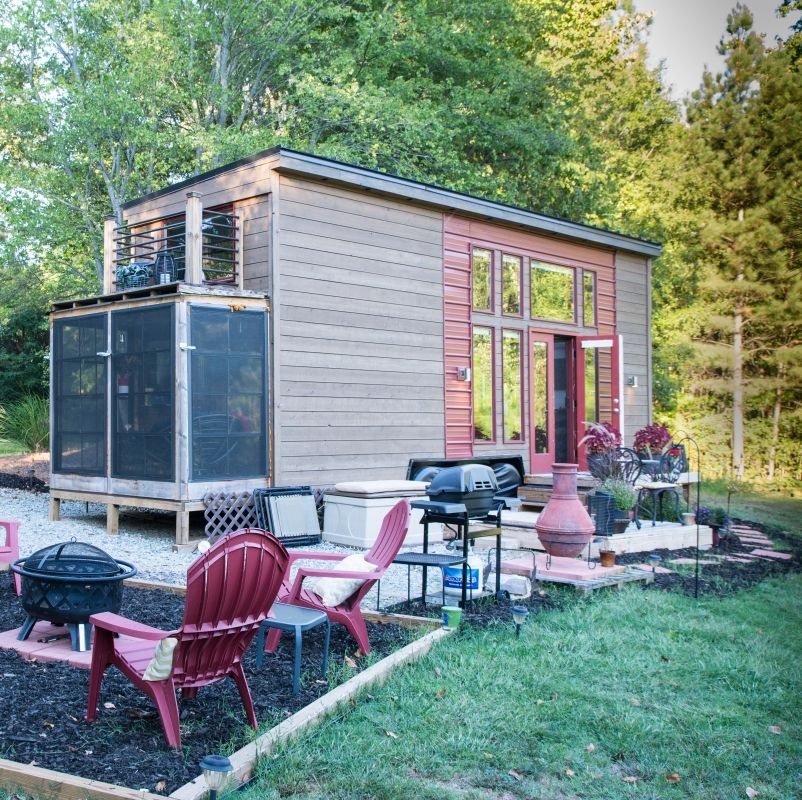 Credit: Ms. Gypsy Soul
In 2005, Jewel Pearson began downsizing and eventually went from an apartment, to her, now, beautiful tiny home! The house has wood tones and touches of red, with a garden path, porch and firepit for the necessary outfoot entertaining. The house itself is only 28-foot-long and Jewel has so far adored living in this tiny haven!
Dynamic duo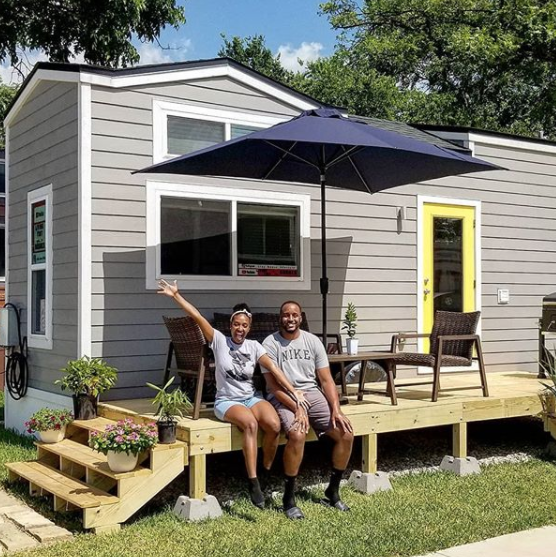 Credit: Living Tiny with The Bushes via YouTube
Marek and Ko are an adorable couple who have a YouTube channel named Living Tiny with the Bushes, where they show their lives and renovations of their equally adorable tiny house! On the channel, they often talk about the pros and cons of tiny-house-living, and have even been featured on Good Morning America! They know the ins and outs of living in a small place and are definitely worth a watch if you too are considering it!
12 feet above land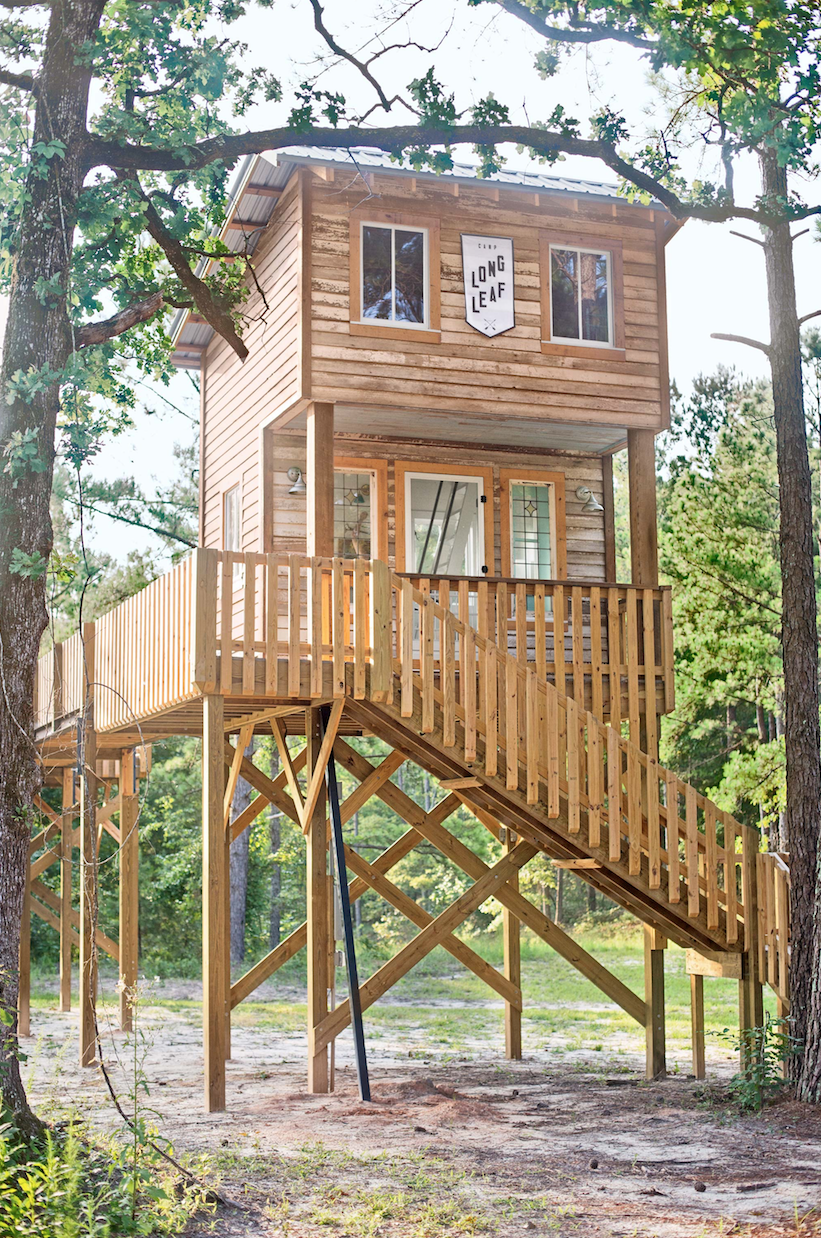 Credit: Joni Lay
This house is something out of our dreams… it's literally a tree house! A family in Atlanta have made spectacular memories in this 2-story hideaway thanks to the family's designer and blogger Joni Lay. The treehouse is set among towering Georgia pines and was built by Joni's grandfather for his grandkids. This is a beautiful place and is of course a magical place to grow up in!
A backyard art barn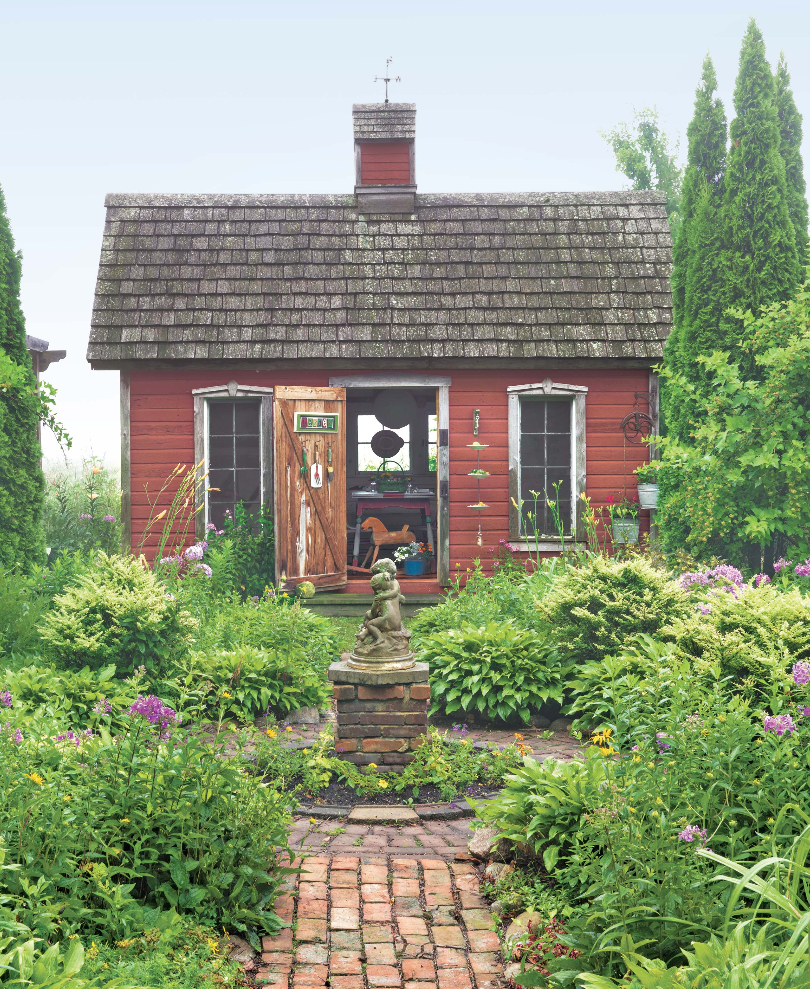 Credit: Susan Teare via Taunton Press
This backyard studio was built for one Minnesota artist and her daughter, and it serves as the ultimate creative retreat for a creative mother, daughter duo! It's complimented by a stunning English garden and has a coat of red paint to give it that true barn-style feel. Whether you are sleeping in here, or just making an artistic mess, it's completely perfect!
Shack by the Sea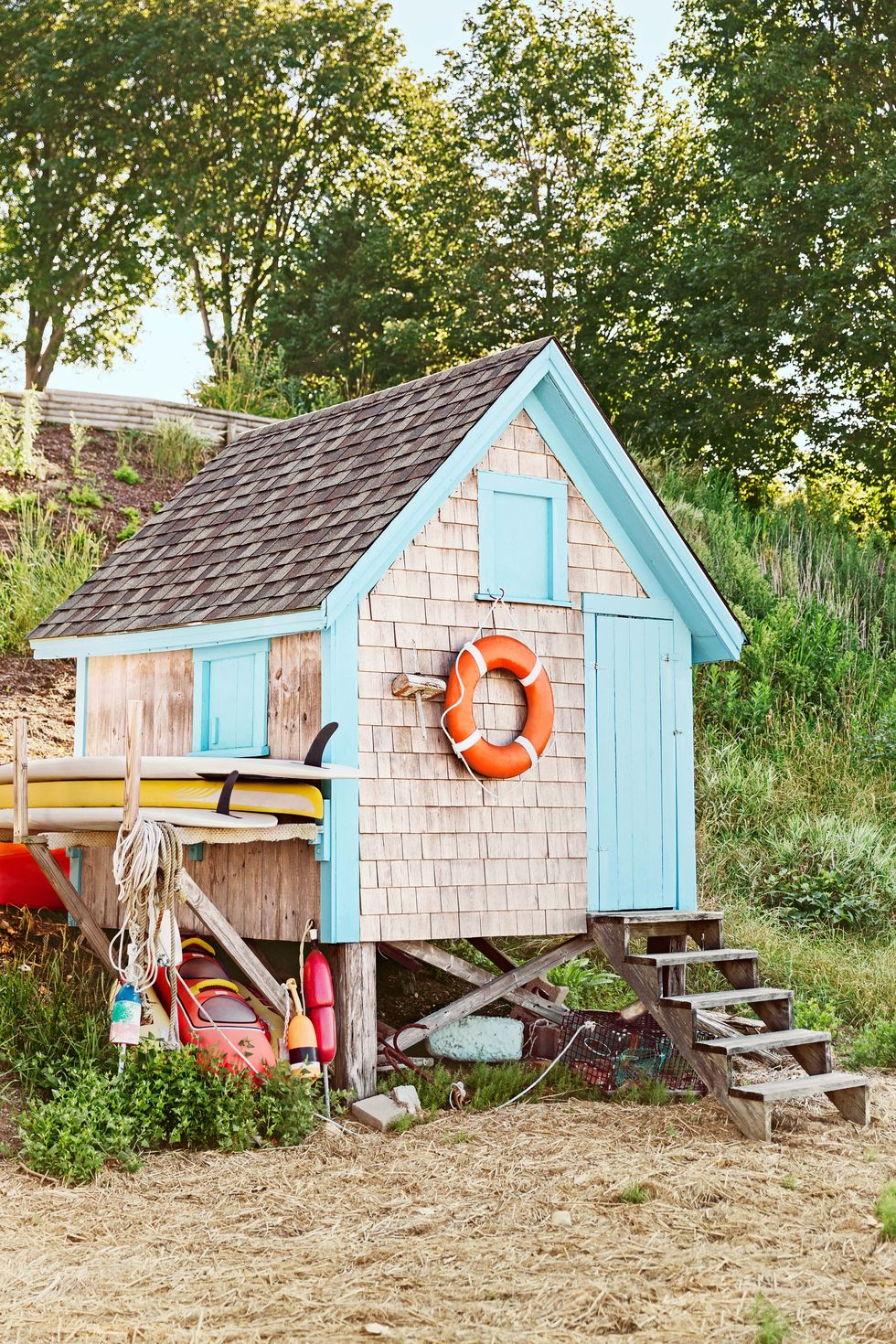 Credit: Raymond Forbes LLC via Stocksy United
This New England shack should truly be out of a beachy movie! I mean, come on, it makes us want to just kick off our sandals and head straight for shore! It's colourful exterior has been perfectly contrasted by a faded Cap Cod shingles. If it's not from a movie, then it should at least be featured in a beach advertisement! What an amazing place to live.
Greenhouse meets tree house
Credit: Christina Salway
Would you believe that this picturesque perch was actually based in upstate New York?! What a perfect place for treehouse wonderland to be built. The house is owned by treehouse masters' Christina Salway, and has been constructed from roughly 75 salvaged windows. So not only is this place a work of art – it's also a recycled work of art!
Quaint little cabin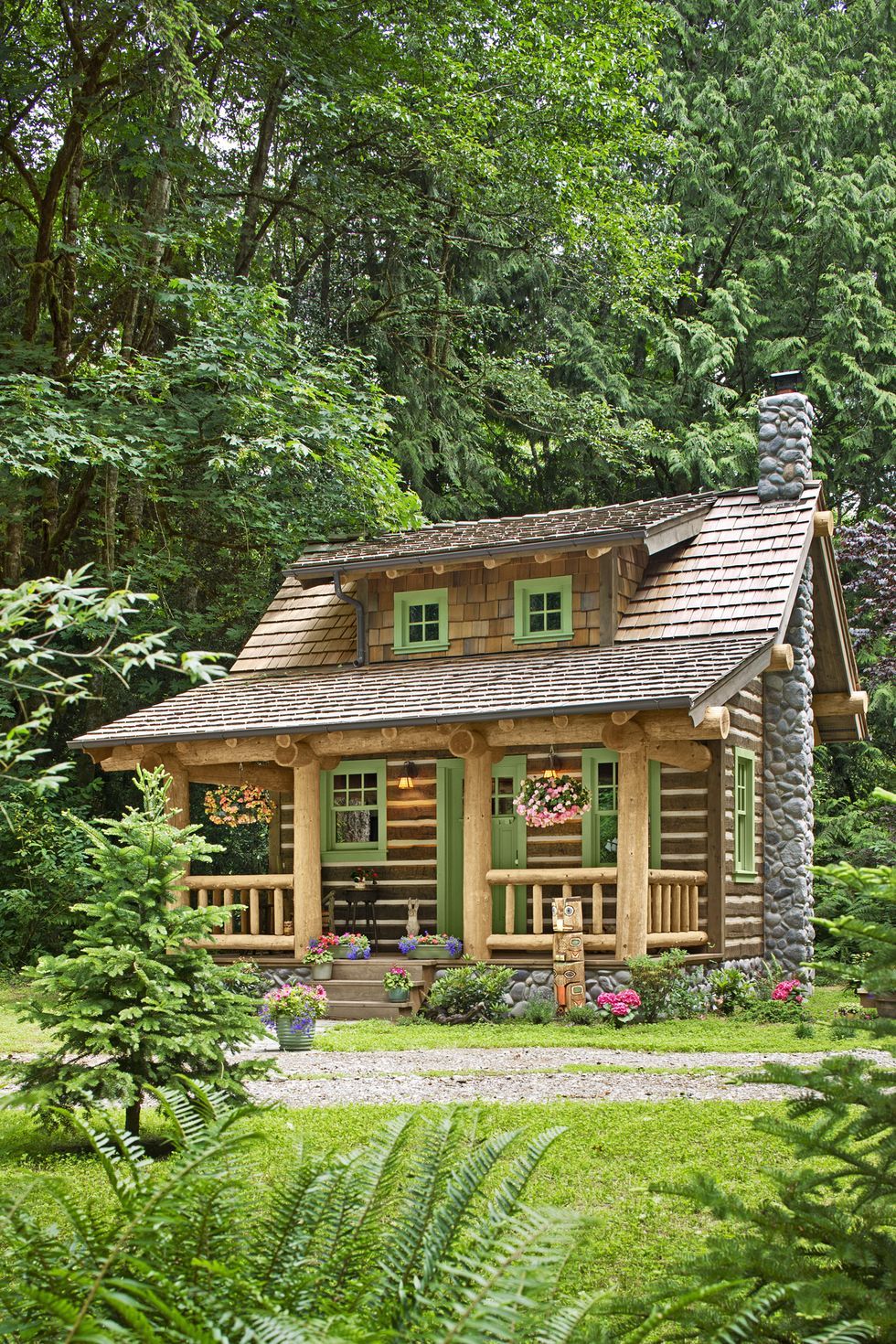 Credit: Roger Wade
This hand built hideaway is a home based in Port Orchard, Washington. The house is short on space, but tall on charm, with it's beautiful green windows that contrast against the beach wood used to build the structure. This home really does look like it's right out of fairy-tale, or better yet – an real-life dollhouse!
Gorgeous backyard getaway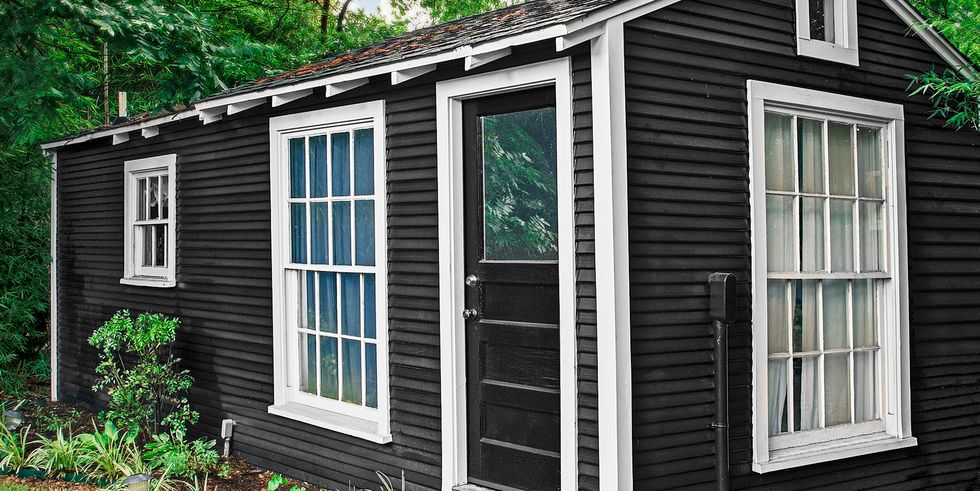 Credit: Cody Ulrich
This Dallas designer, Paige Morse, renovated her 2 100-year-old sheds that we laid lifeless in her backyard, to instead create a cozy home away from home. It took her just 4 months to renovate the 2 sheds, and she stuck with the black and white theme for the interior too! The home consists of just 2 rooms on 250 square feet, and she has made her space remarkably stylish and space-efficient. What a beautiful way to recycle some old junk!
Dreamy treehouse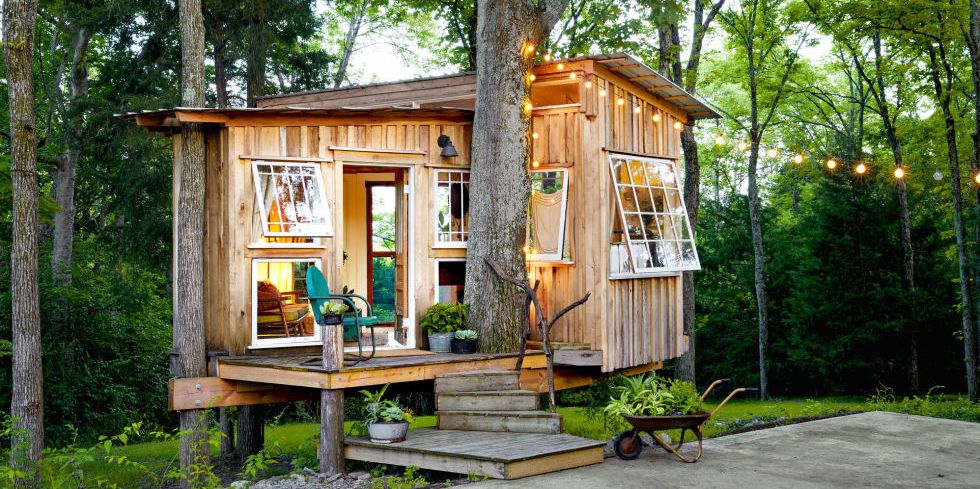 David Hillegas
This treehouse and guest room may look small from the outside, but inside it is like another world! It actually holds a living room, office area and bedroom from within, with beautiful furnishings and decor to really make their guests feel like they are at their home away from home. The outdoor fairy lights really make this place seem cozy and cute.
Luxury farmhouse on wheels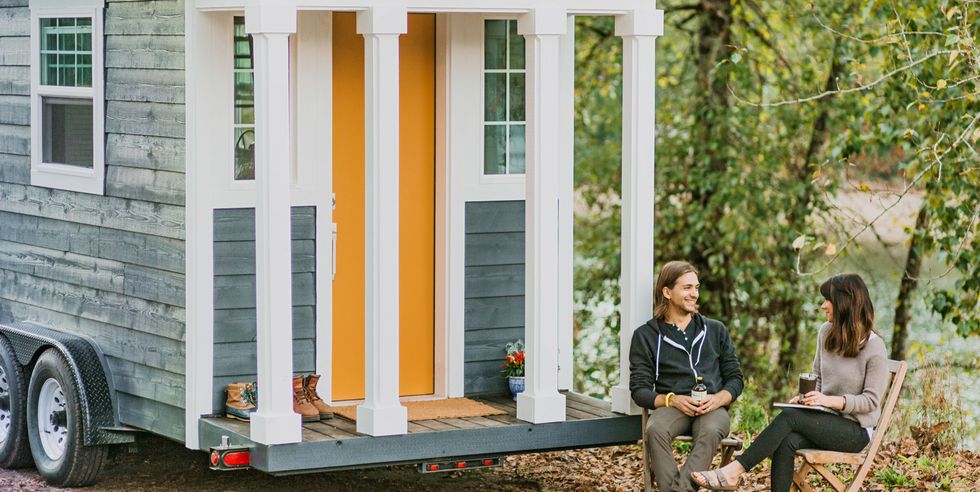 Credit: Ian Pratt Photography
This house is truly authentically country, it holds character and is hand-crafted to create the perfect farmhouse-inspired home. The home is 192-square-foot and is outfitted with a sleeping loft, kitchen, bathroom, living space, and even a laundry machine! To purchase one of these, the base price is often $65,000 – but the money may be worth it if you have a desire to travel!