This article originally appeared on eightieskids.com
Venus Williams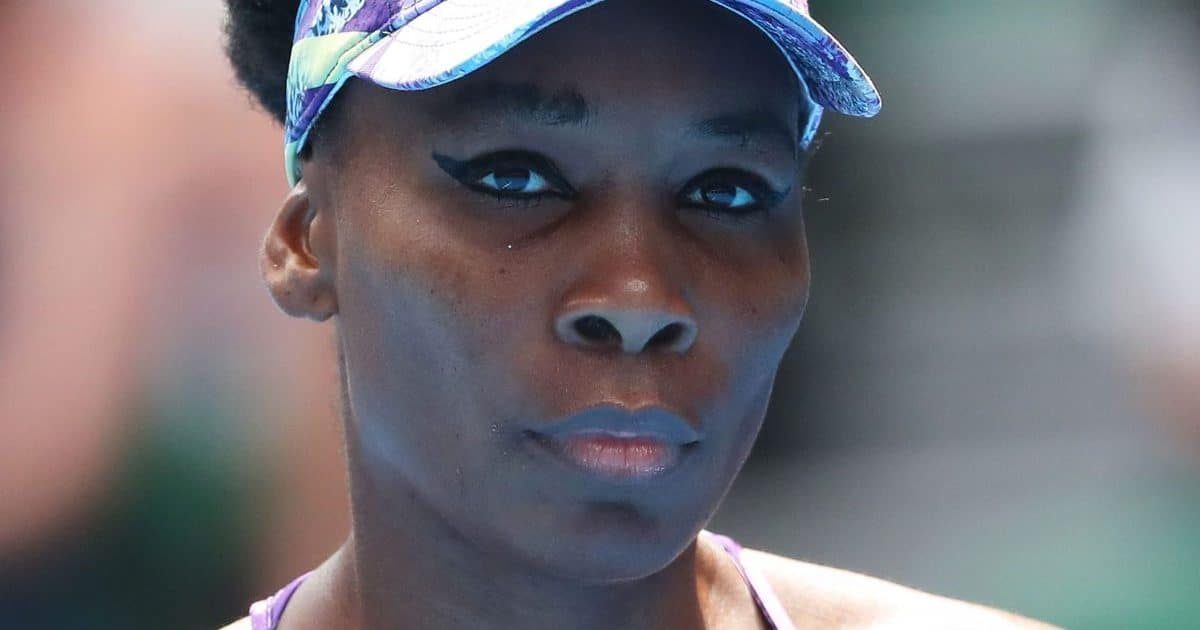 Credit: Scott Barbour/Getty Images
In 2017, tennis star Venus Williams was involved in a fatal car crash. Williams was driving in Palm Beach Garden, Florida when she rushed through an intersection and collided with another car, with reports initially showing that she didn't have right of way.
The driver of the car was seriously injured, while her husband, a 78-year-old man, died in the ICU. However, although police originally said that Williams was at fault for the accident, surveillance footage showed otherwise. In December 2017, authorities identified a third vehicle containing an unidentified driver which had actually made a left turn in front of the tennis player.
Furthermore, another surveillance camera confirmed that Williams had lawfully entered the intersection, meaning that the accident was actually caused by the third driver. Williams has since been cleared of wrongdoing.
Laura Bush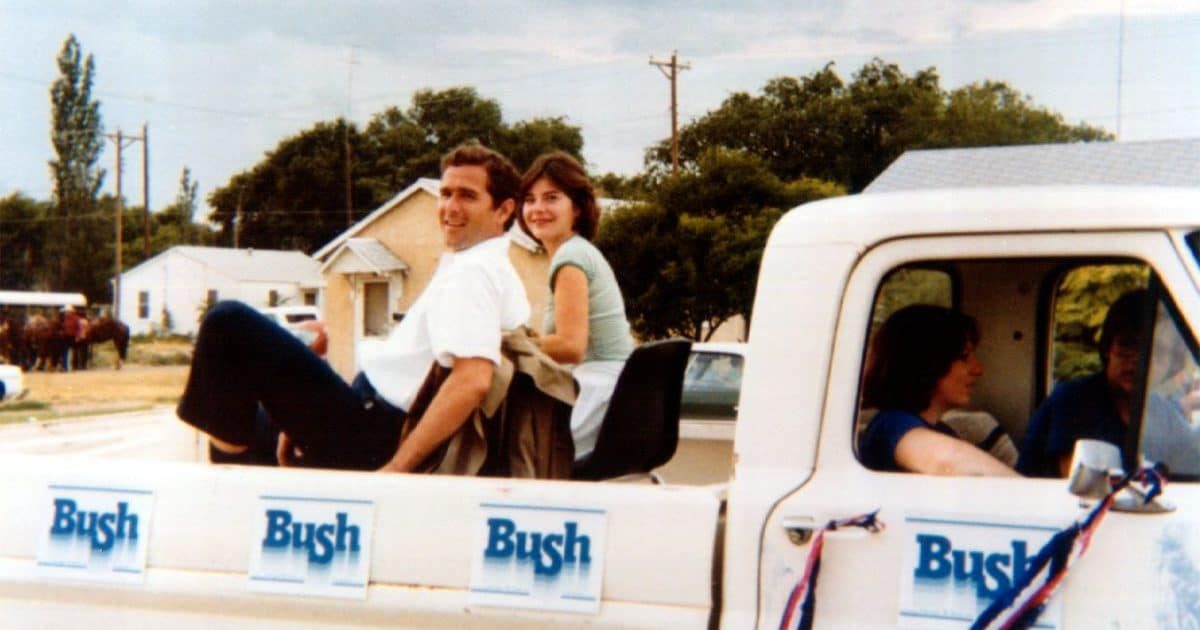 Credit: Newsmakers via Getty Images
Laura Bush is the former First Lady and wife of George W. When Bush was only a teenager, she drove through at a stop sign and collided with another vehicle as a result. She fatally injured the driver of the vehicle, her good friend and classmate Michael Dutton Douglas, who some believed she was dating at the time.
Laura and her friend both sustained minor injuries in the crash, but Bush was not ultimately charged with Douglas' death. Instead, a spokesman for the family stated: "It was a very tragic accident that deeply affected the families and was very painful for all involved, including the community at large."
Bush herself has publicly addressed the incident and once stated that the accident caused her to lose faith for a very, very long time.
Keith Moon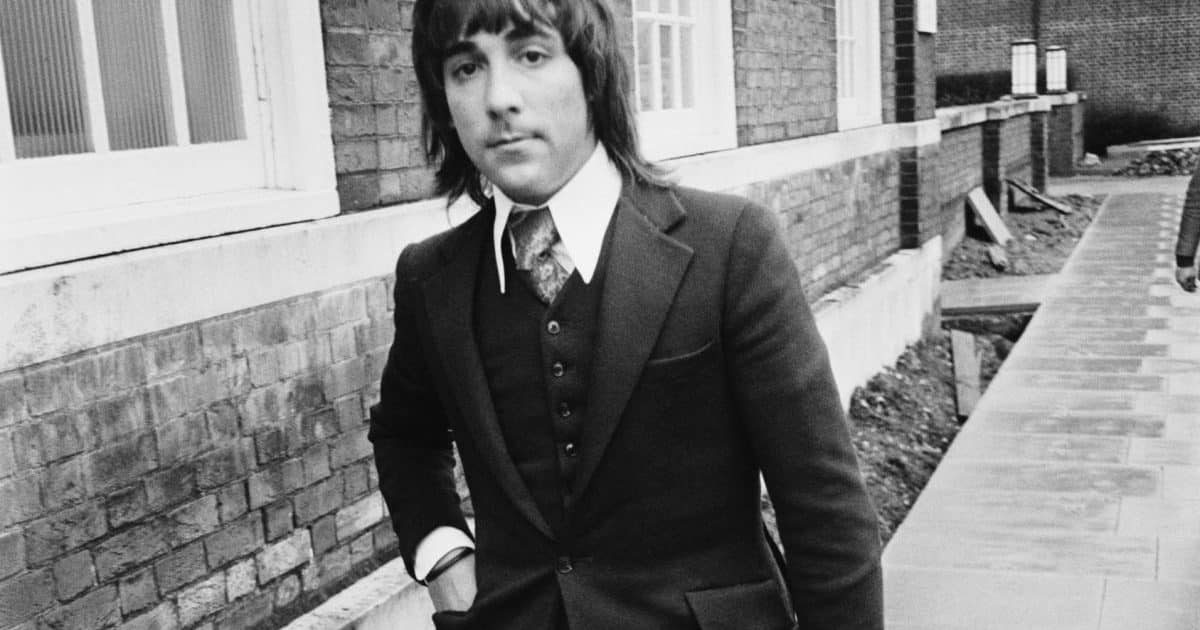 Credit: Pryke/Daily Express/Hulton Archive/Getty Images
Keith Moon was the legendary drummer of British rock band The Who, who became known for his drug-addled behaviour both on and off-stage as well as his incredible musical prowess. In January 1970, Moon accidentally killed his friend and bodyguard Neil Boland outside a pub in Hertfordshire.
Moon had been trying to escape some fellow pub-goers who had been harassing him and got behind the wheel of his car while drunk. Moon didn't see his friend Boland standing in the road and ended up killing him by mistake. Moon was subsequently charged for Boland's death, as well as receiving charges for driving without a license or insurance, and drunk driving.
Although the death was ruled accidental, Moon accepted all of the driving charges. Apparently, Moon was haunted by nightmares about the incident until his own death in 1978.
Ted Kennedy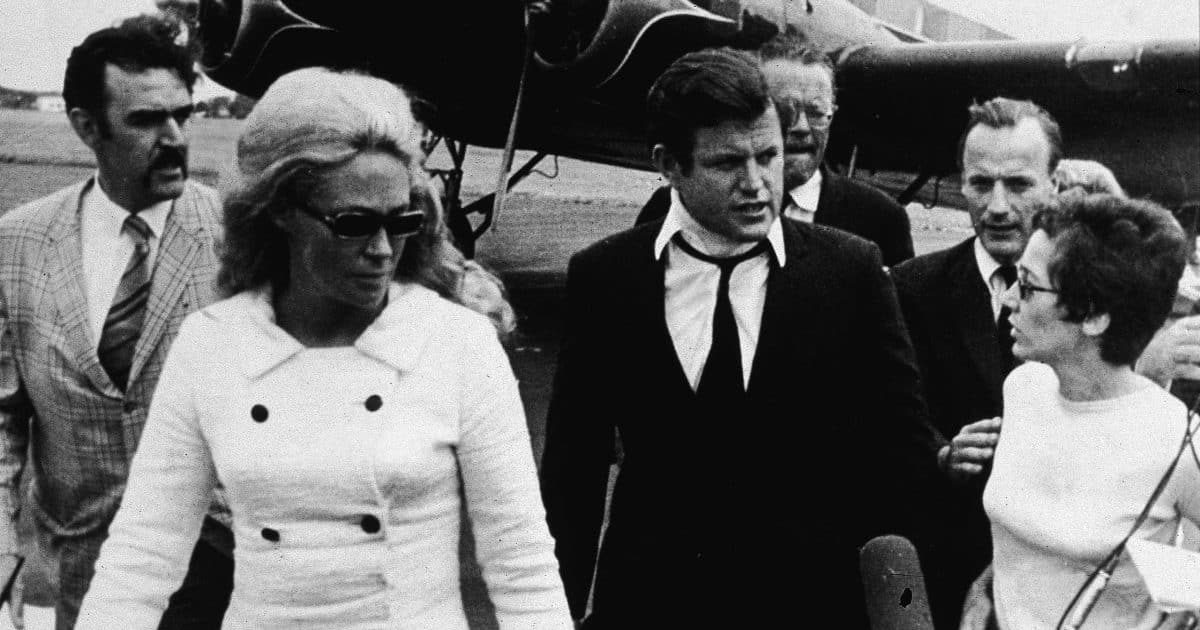 Credit: Hulton Archive/Getty Images
Ted Kennedy was a US politician and one member of the infamous Kennedy dynasty. He was the brother of JFK and Robert, and served as a senator for several decades before his death in 2009. Unfortunately, Kennedy's record wasn't entirely blemish-free as he was once involved in a disastrous car crash.
In 1969, Kennedy accidentally drove his car off a bridge on Chappaquiddick while travelling with Mary Jo Kopechne. The politician managed to free himself from the car and swim to safety, but sadly Mary Jo was drowned in the vehicle. Unfortunately, Kennedy didn't help himself with his actions directly after the incident.
Kennedy actually fled the scene and waited a whole nine hours to report the incident. He was later charged with and pleaded guilty to leaving the scene of an accident. He received a two-month suspended sentence for the incident, which effectively barred him from ever being able to become President of the United States.
James Stewart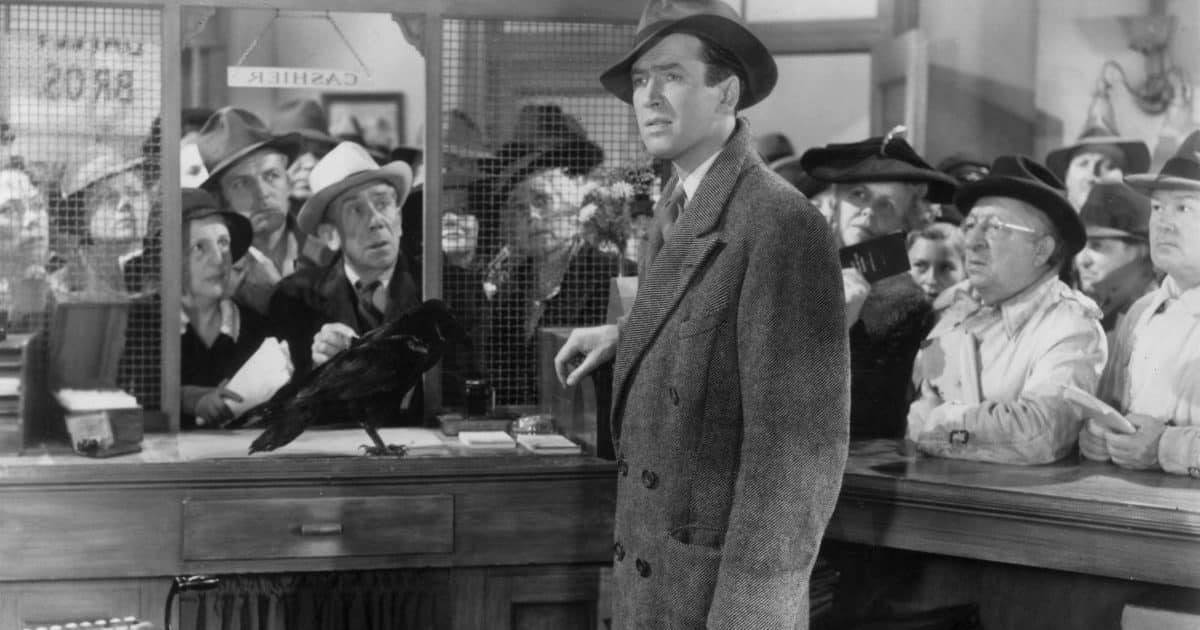 Credit: Hulton Archive/Getty Images
James Stewart was one of the most famous actors of the Golden Age of Hollywood. But did you know that he was responsible for killing enemy soldiers during World War II? Part of Stewart's appeal was the fact that he was a war veteran who served in the U.S. Air Force during WWII.
Stewart participated in several bombings during WWII which resulted in the deaths of enemy soldiers. As a result, he earned the Distinguished Flying Cross with Oak leaf cluster, as well as the Presidential Medal of Freedom.
Notable among his many deployments was a raid on Berlin in 1944, wherein Stewart led the 2nd Bomb Wing in an attack on the German capital and later led many missions deep into Nazi-occupied territory.
Stewart returned to acting after his first stint in the military, but things didn't go entirely to plan. His first performance was in the Christmas classic It's A Wonderful Life, but during this time actor suffered from PTSD. Stewart later went on to star in a series of Hitchcock films, including the excellent Rear Window (1954).
Snoop Dogg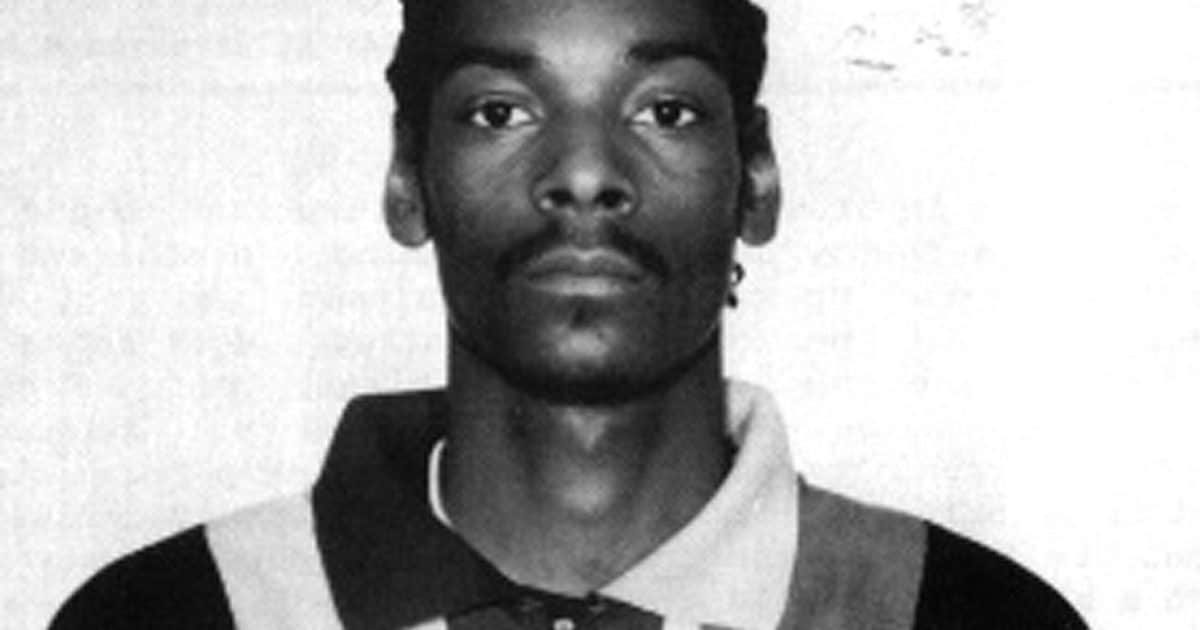 Credit: Michael Ochs Archives/Getty Images
Some rappers are criticised for pretending to come from the streets when they've lived a relatively sheltered life. But that's definitely not the case for Snoop Dogg, the US rapper who first came to prominence in the 1990s.
As a teenager, Snoop had already been charged countless times for drug dealing and possession. But that was only the start of his troubles with the law. Snoop was busy recording tracks for his album Doggystyle in August 1993, when he became embroiled in the murder of a rival gang member.
Although Snoop had only been driving the car at the time, he and his bodyguard were charged with first-degree murder. Snoop's lawyer was none other than Johnny Cochran, who later defended OJ Simpson. Eventually, both men were acquitted of the killing, but Snoop was still tied up in legal matters surrounding the case for several years after the original incident. At the same time, his successful rap career was going from strength to strength.
Duane 'Dog' Chapman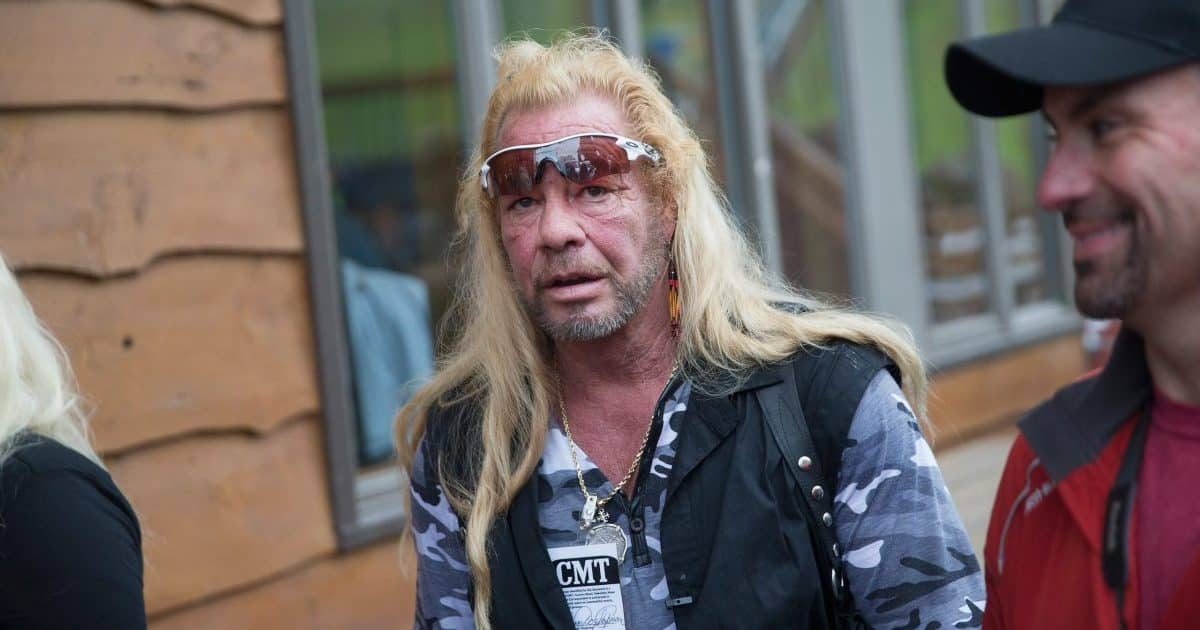 Credit: Scott Olson/Getty Images
Most people wouldn't believe that Dog the Bounty Hunter is himself a convicted criminal. After all, he spends most of his time tracking down the bad guys for a living, but he actually has a first-degree murder charge from back in the 1970s. One of Chapman's friends shot drug dealer Jerry Oliver in 1976, after he refused to sell drugs to the person in question.
Chapman was waiting outside in the car but was still convicted of murder. The bounty hunter ended up serving 18 months of a five-year sentence at Texas State Penitentiary and his conviction means that he is barred from entering the United Kingdom.
During his time in prison, Chapman's first wife LaFonda filed for divorce and married Chapman's best friend instead. The future bounty hunter did field work and also acted as the prison warden's barber!
O.J. Simpson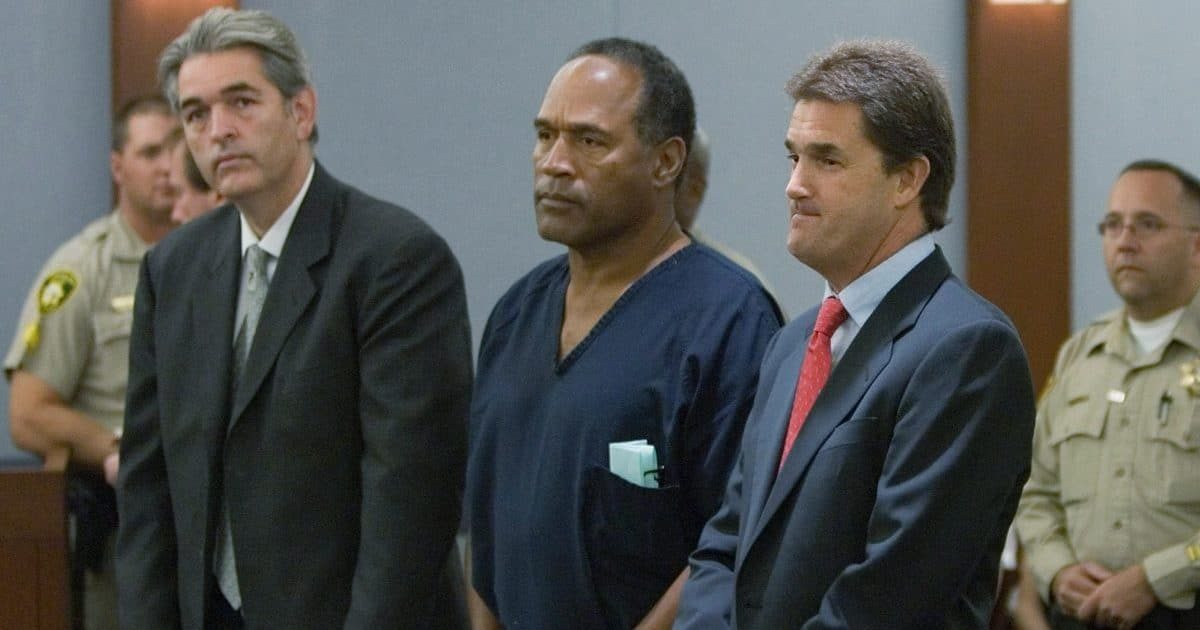 Credit: Clint Karlsen – Pool/Getty Images
Everybody who's anybody knows about the 'trial of the century'. Most people believe that ex-football player O.J. Simpson got away with the double murder of his ex-wife Nicole Brown Simpsons and her lover Ron Goldman after defence lawyer Johnnie Cochrane decided to turn the case into a race issue.
All of the tell-tale signs were there: blood evidence, Simpson's flight from the crime scene and his past history of domestic violence and stalking. And yet somehow, the jury acquitted the ex-football star. However, this wasn't the end of Simpson's legal woes. In civil court, a 1997 hearing awarded a $33.5 million judgment against him for the victims' wrongful deaths.
And then in 2007, Simpson was arrested in Las Vegas and charged with armed robbery and kidnapping. He was sentenced to 33 years imprisonment with a minimum of nine years without parole. Simpson was released on October 1st, 2017.
Oscar Pistorius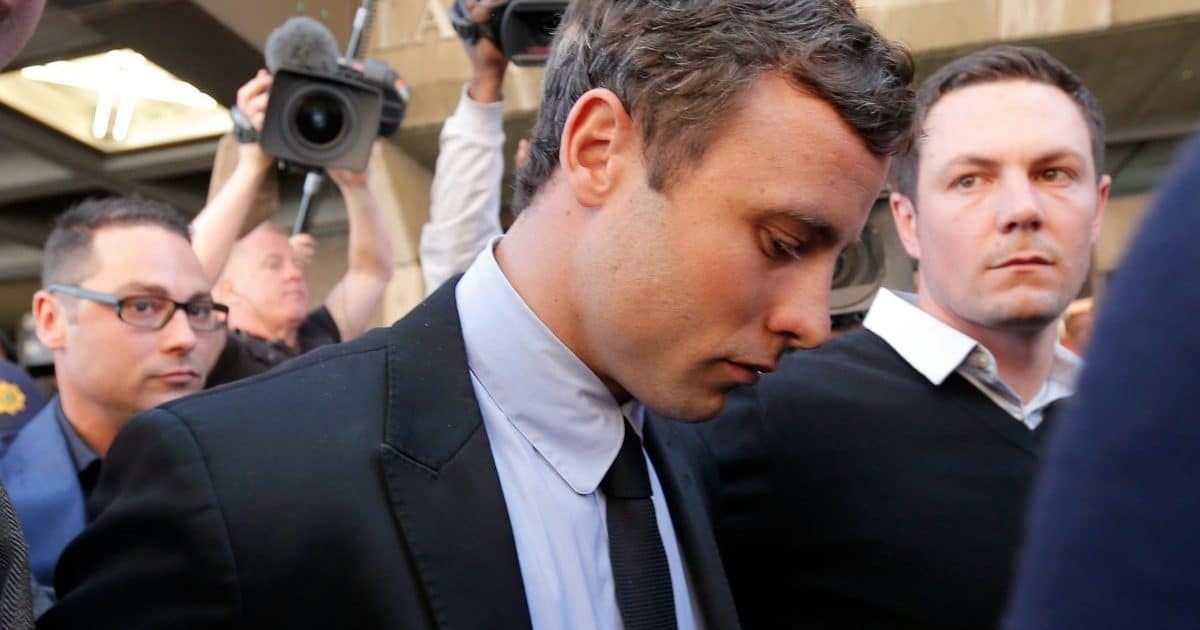 Credit: Jemal Countess/Getty Images
Oscar Pistorius is another famous sportsman who was embroiled in a murder case. Pistorius' case rocked the world when it was revealed that the 'Bladerunner' had been charged with the murder of his girlfriend, model Reeva Steenkamp.
Steenkamp was shot four times in a gruesome killing that Pistorius claimed was an accidental death. Pistorius had believed that he was killing an intruder through a bathroom door, but a courtroom found his defence inexcusable and he was charged with culpable homicide.
He received five years in jail, plus a three-year suspended sentence for a previous incident involving a firearm which was accidentally discharged in a restaurant. Pistorius only served one-sixth of his jail term before being released under house arrest for the remainder of the sentence.
In 2014, prosecutors serving on the case stated that Pistorius's sentence was "shockingly light, inappropriate and would not have been imposed by any reasonable court."
Oliver Stone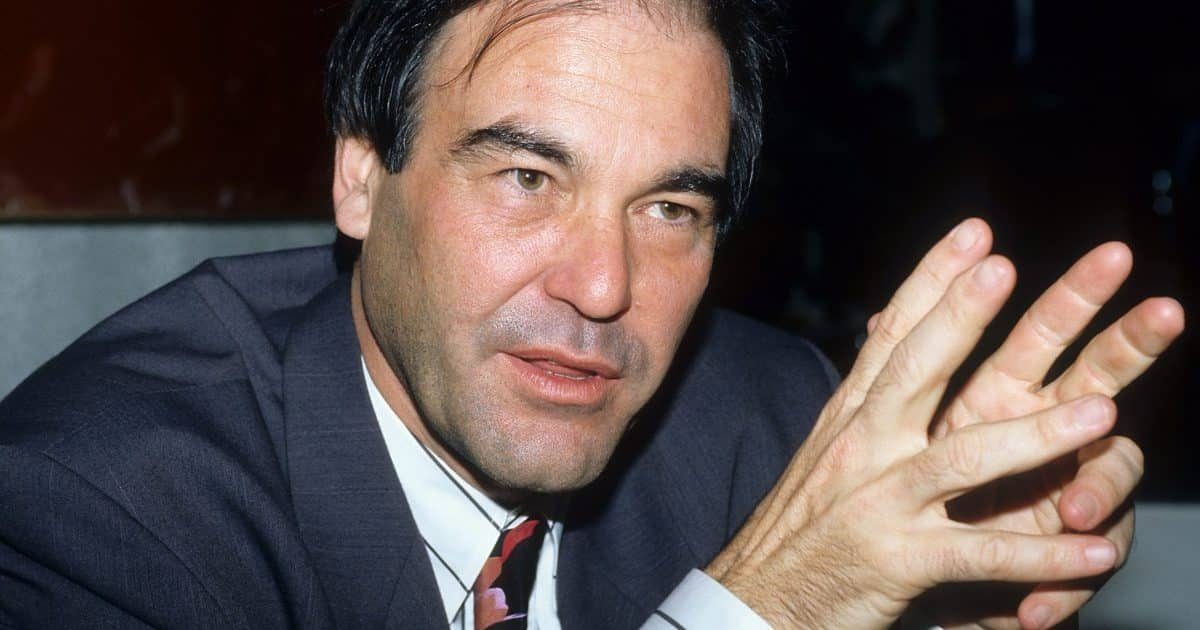 Credit: Getty Images
Director Oliver Stone has created a string of hugely successful war movies. And part of the reason behind his interest in the subject matter is that Stone served as a soldier during the Vietnam War. He enlisted in the US Army in 1967 and requested combat duty in Vietnam, serving with 2nd Platoon, B Company, 3rd Battalion, 25th Infantry Division from September 1967 until April 1968.
Stone was wounded several times during active service but was also responsible for the deaths of many enemy soldiers. By the time Stone's tour of duty had come to an end, his military valour was rewarded several times over. Stone received the Bronze Star with V Device for VALOR for heroism.
He also received the following military honours: Purple Heart with Oak Leaf Cluster, the Air Medal, the Army Commendation Medal, the National Defense Service Medal, the Vietnam Service Medal, the Vietnam Campaign Medal and the Combat Infantryman Badge. Wow!