This article originally appeared on eightieskids.com
Venus Williams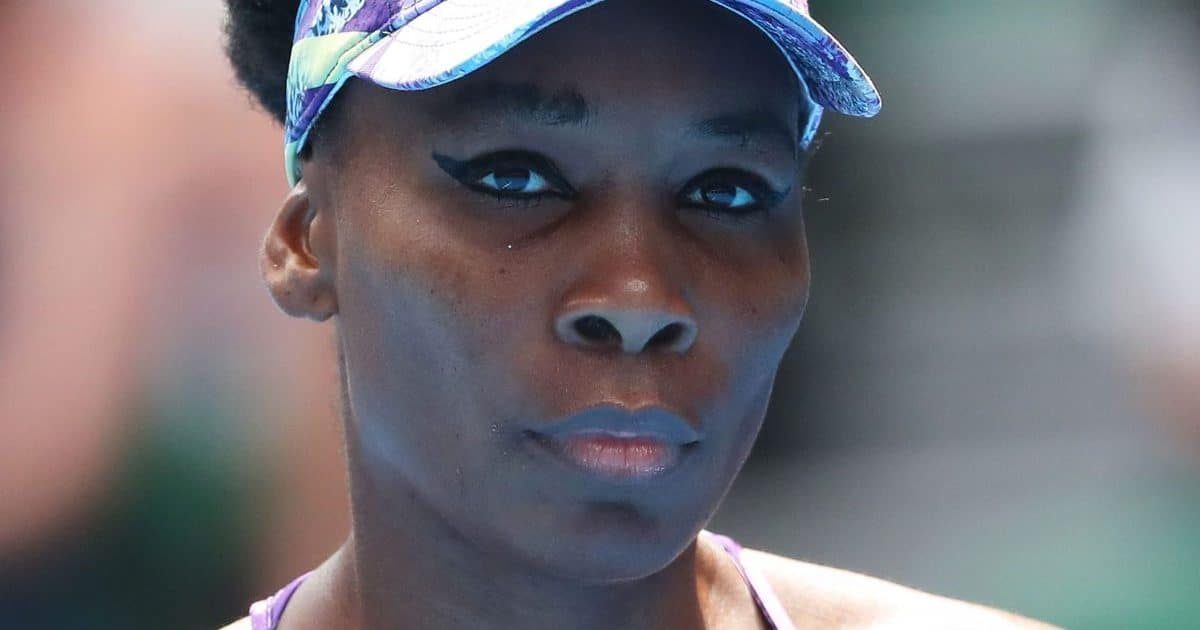 Credit: Scott Barbour/Getty Images
In 2017, tennis star Venus Williams was involved in a fatal car crash. Williams was driving in Palm Beach Garden, Florida when she rushed through an intersection and collided with another car, with reports initially showing that she didn't have right of way. The driver of the car was seriously injured, while her husband, a 78-year-old man, died in the ICU. However, although police originally said that Williams was at fault for the accident, surveillance footage showed otherwise. In December 2017, authorities identified a third vehicle containing an unidentified driver which had actually made a left turn in front of the tennis player. Furthermore, another surveillance camera confirmed that Williams had lawfully entered the intersection, meaning that the accident was actually caused by the third driver. Williams has since been cleared of wrongdoing.
Laura Bush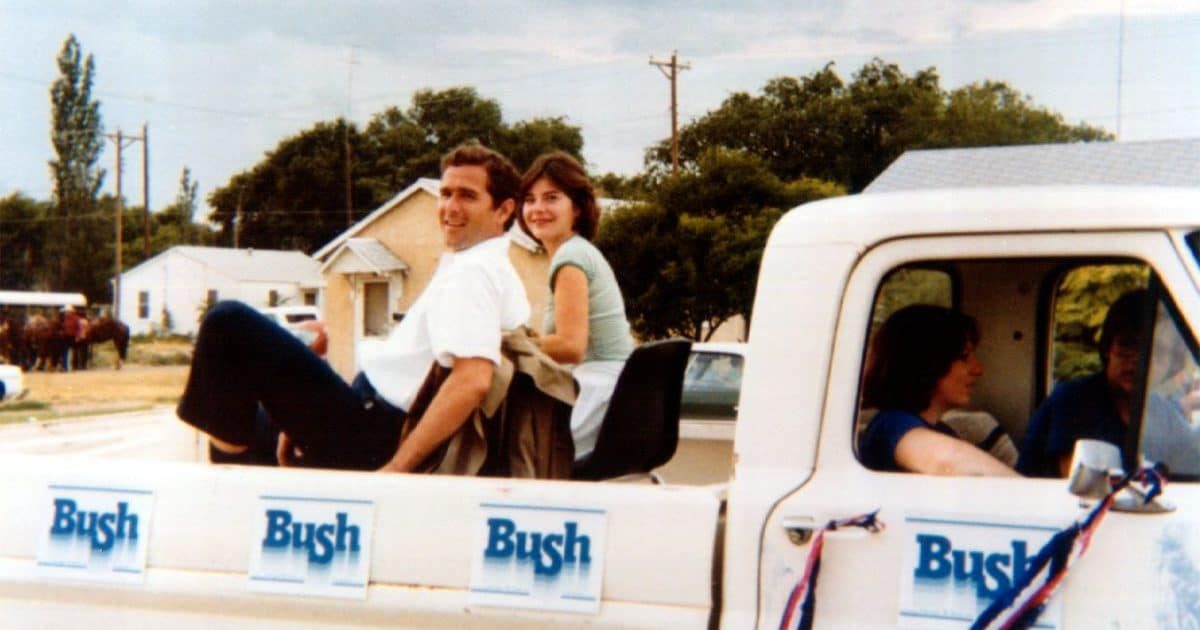 Credit: Newsmakers via Getty Images
Laura Bush is the former First Lady and wife of George W. When Bush was only a teenager, she drove through at a stop sign and collided with another vehicle as a result. She fatally injured the driver of the vehicle, her good friend and classmate Michael Dutton Douglas, who some believed she was dating at the time. Laura and her friend both sustained minor injuries in the crash, but Bush was not ultimately charged with Douglas' death. Instead, a spokesman for the family stated: "It was a very tragic accident that deeply affected the families and was very painful for all involved, including the community at large." Bush herself has publicly addressed the incident and once stated that the accident caused her to lose faith for a very, very long time.
Keith Moon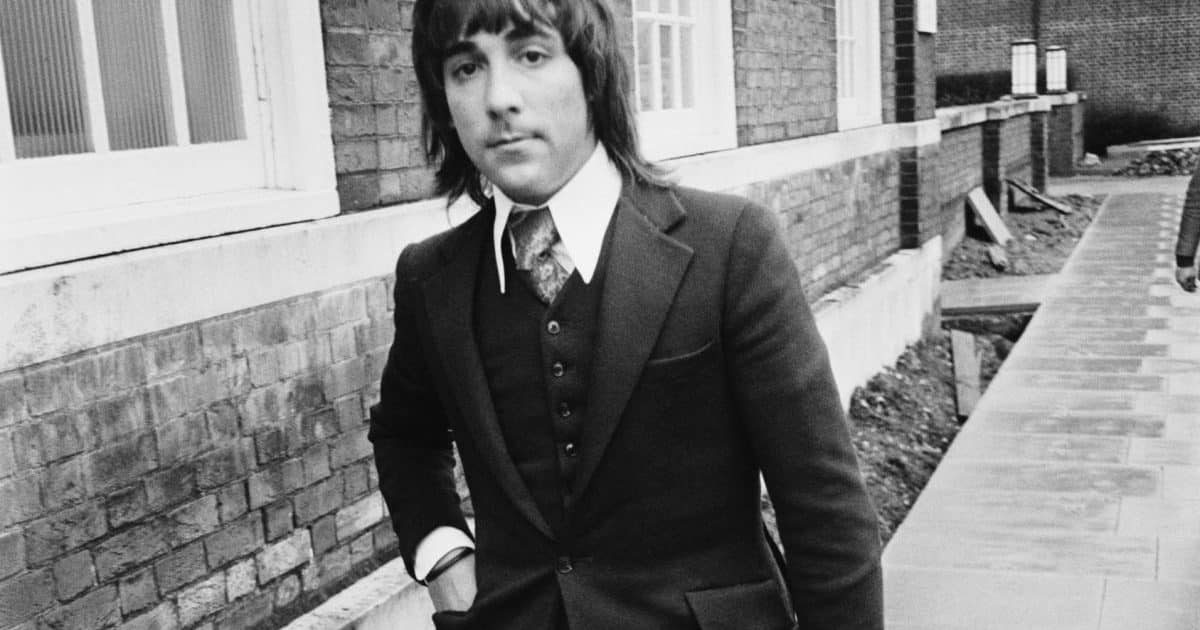 Credit: Pryke/Daily Express/Hulton Archive/Getty Images
Keith Moon was the legendary drummer of British rock band The Who, who became known for his drug-addled behaviour both on and off-stage as well as his incredible musical prowess. In January 1970, Moon accidentally killed his friend and bodyguard Neil Boland outside a pub in Hertfordshire. Moon had been trying to escape some fellow pub-goers who had been harassing him and got behind the wheel of his car while drunk. Moon didn't see his friend Boland standing in the road and ended up killing him by mistake. Moon was subsequently charged for Boland's death, as well as receiving charges for driving without a license or insurance, and drunk driving. Although the death was ruled accidental, Moon accepted all of the driving charges. Apparently, Moon was haunted by nightmares about the incident until his own death in 1978.
Ted Kennedy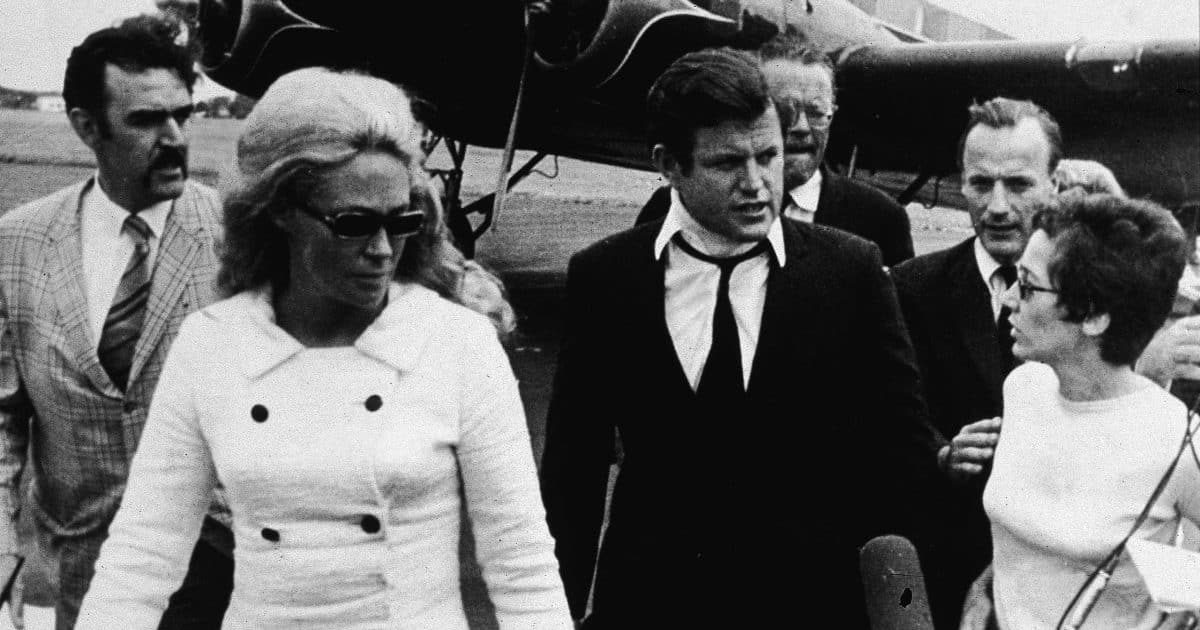 Credit: Hulton Archive/Getty Images
Ted Kennedy was a US politician and one member of the infamous Kennedy dynasty. He was the brother of JFK and Robert, and served as a senator for several decades before his death in 2009. Unfortunately, Kennedy's record wasn't entirely blemish-free as he was once involved in a disastrous car crash. In 1969, Kennedy accidentally drove his car off a bridge on Chappaquiddick while travelling with Mary Jo Kopechne. The politician managed to free himself from the car and swim to safety, but sadly Mary Jo was drowned in the vehicle. Unfortunately, Kennedy didn't help himself with his actions directly after the incident. Kennedy actually fled the scene and waited a whole nine hours to report the incident. He was later charged with and pleaded guilty to leaving the scene of an accident. He received a two-month suspended sentence for the incident, which effectively barred him from ever being able to become President of the United States.
James Stewart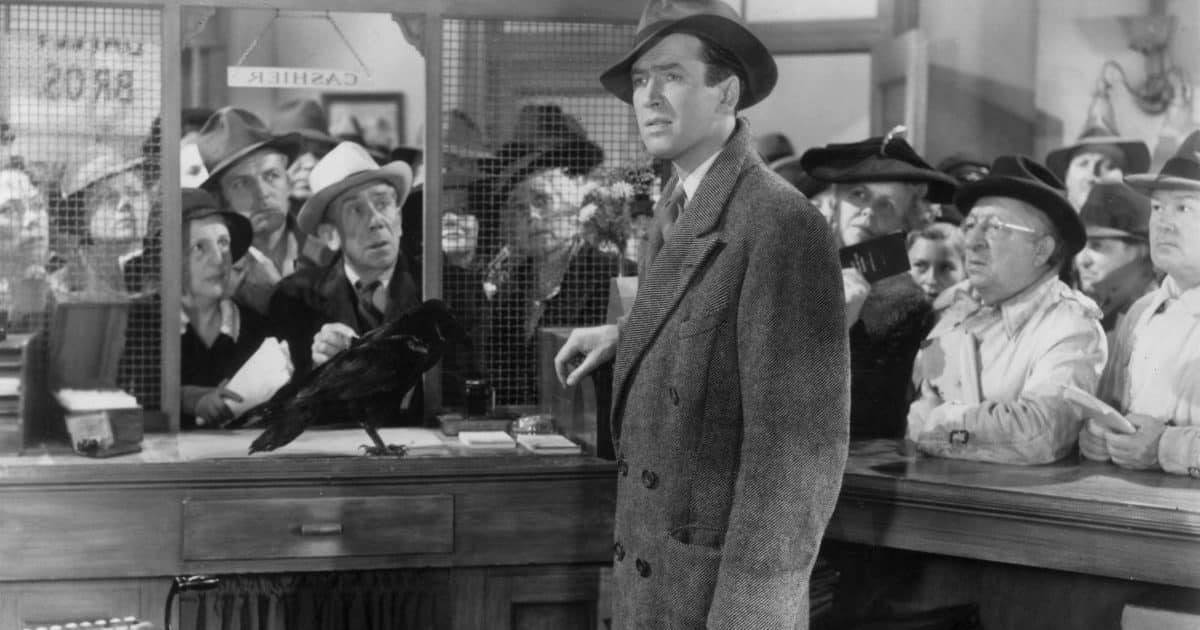 Credit: Hulton Archive/Getty Images
James Stewart was one of the most famous actors of the Golden Age of Hollywood. But did you know that he was responsible for killing enemy soldiers during World War II? Part of Stewart's appeal was the fact that he was a war veteran who served in the U.S. Air Force during WWII. Stewart participated in several bombings during WWII which resulted in the deaths of enemy soldiers. As a result, he earned the Distinguished Flying Cross with Oak leaf cluster, as well as the Presidential Medal of Freedom. Notable among his many deployments was a raid on Berlin in 1944, wherein Stewart led the 2nd Bomb Wing in an attack on the German capital and later led many missions deep into Nazi-occupied territory. Stewart returned to acting after his first stint in the military, but things didn't go entirely to plan. His first performance was in the Christmas classic It's A Wonderful Life, but during this time actor suffered from PTSD. Stewart later went on to star in a series of Hitchcock films, including the excellent Rear Window (1954).
Snoop Dogg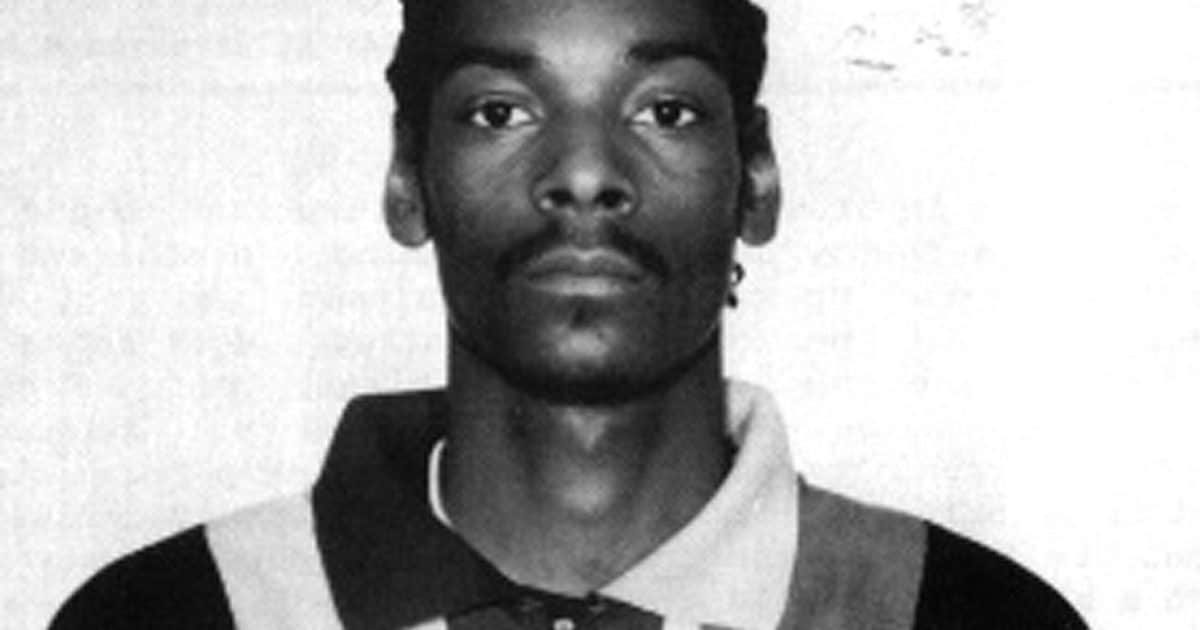 Credit: Michael Ochs Archives/Getty Images
Some rappers are criticised for pretending to come from the streets when they've lived a relatively sheltered life. But that's definitely not the case for Snoop Dogg, the US rapper who first came to prominence in the 1990s. As a teenager, Snoop had already been charged countless times for drug dealing and possession. But that was only the start of his troubles with the law. Snoop was busy recording tracks for his album Doggystyle in August 1993, when he became embroiled in the murder of a rival gang member. Although Snoop had only been driving the car at the time, he and his bodyguard were charged with first-degree murder. Snoop's lawyer was none other than Johnny Cochran, who later defended OJ Simpson. Eventually, both men were acquitted of the killing, but Snoop was still tied up in legal matters surrounding the case for several years after the original incident. At the same time, his successful rap career was going from strength to strength.
Duane 'Dog' Chapman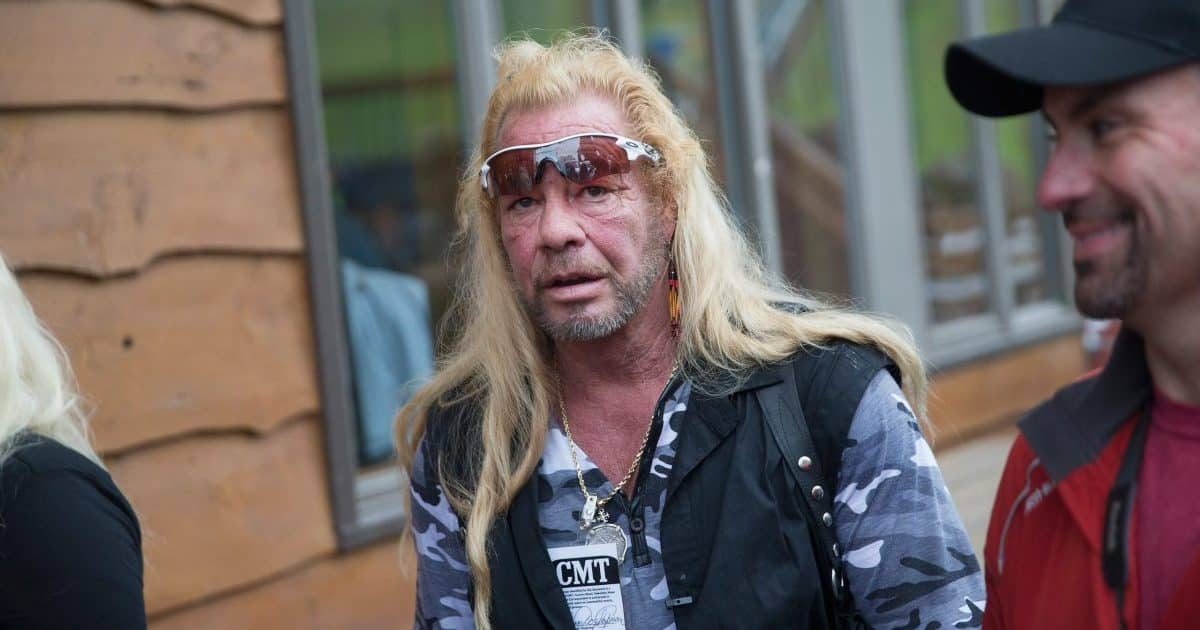 Credit: Scott Olson/Getty Images
Most people wouldn't believe that Dog the Bounty Hunter is himself a convicted criminal. After all, he spends most of his time tracking down the bad guys for a living, but he actually has a first-degree murder charge from back in the 1970s. One of Chapman's friends shot drug dealer Jerry Oliver in 1976, after he refused to sell drugs to the person in question. Chapman was waiting outside in the car but was still convicted of murder. The bounty hunter ended up serving 18 months of a five-year sentence at Texas State Penitentiary and his conviction means that he is barred from entering the United Kingdom. During his time in prison, Chapman's first wife LaFonda filed for divorce and married Chapman's best friend instead. The future bounty hunter did field work and also acted as the prison warden's barber!
O.J. Simpson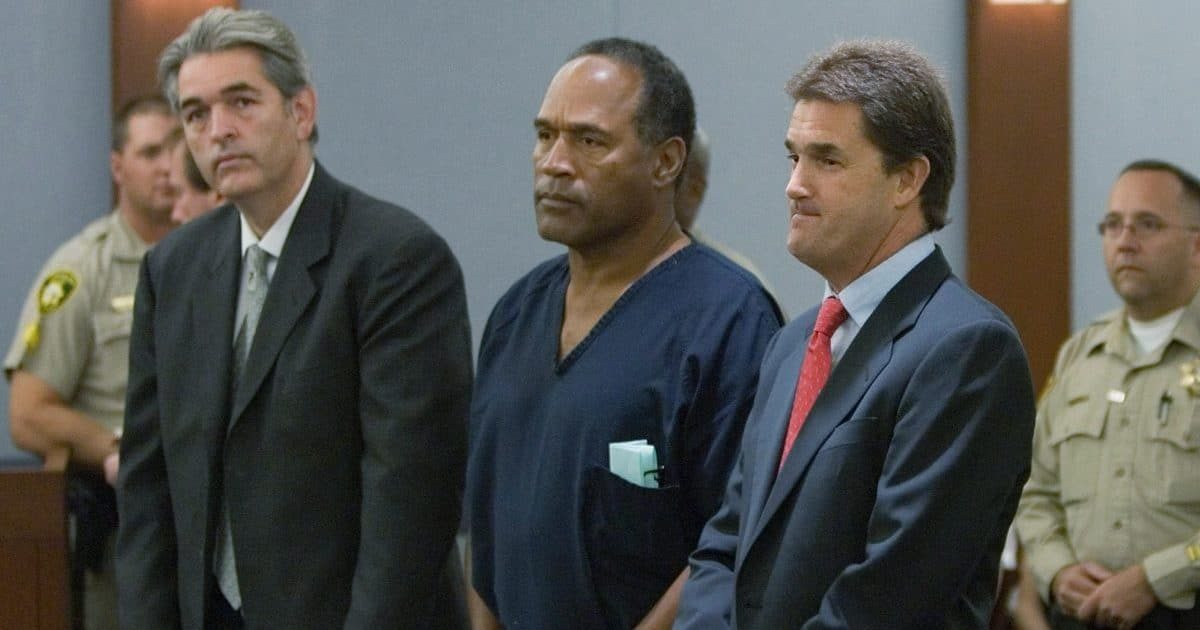 Credit: Clint Karlsen – Pool/Getty Images
Everybody who's anybody knows about the 'trial of the century'. Most people believe that ex-football player O.J. Simpson got away with the double murder of his ex-wife Nicole Brown Simpsons and her lover Ron Goldman after defence lawyer Johnnie Cochrane decided to turn the case into a race issue. All of the tell-tale signs were there: blood evidence, Simpson's flight from the crime scene and his past history of domestic violence and stalking. And yet somehow, the jury acquitted the ex-football star. However, this wasn't the end of Simpson's legal woes. In civil court, a 1997 hearing awarded a $33.5 million judgment against him for the victims' wrongful deaths. And then in 2007, Simpson was arrested in Las Vegas and charged with armed robbery and kidnapping. He was sentenced to 33 years imprisonment with a minimum of nine years without parole. Simpson was released on October 1st, 2017.
Oscar Pistorius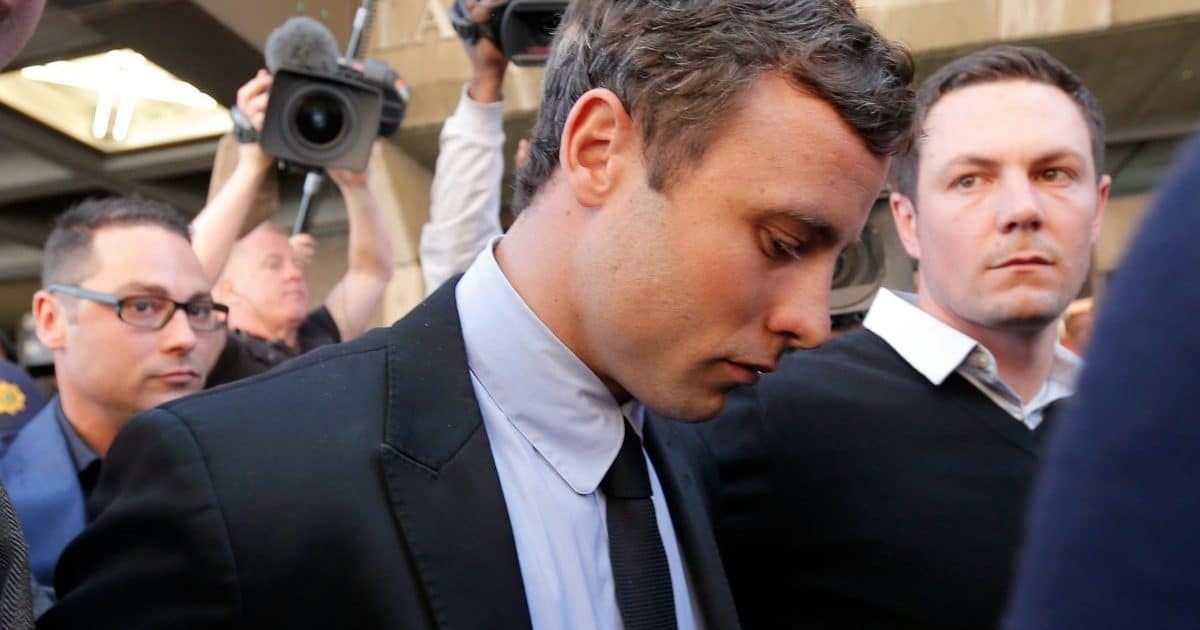 Credit: Jemal Countess/Getty Images
Oscar Pistorius is another famous sportsman who was embroiled in a murder case. Pistorius' case rocked the world when it was revealed that the 'Bladerunner' had been charged with the murder of his girlfriend, model Reeva Steenkamp. Steenkamp was shot four times in a gruesome killing that Pistorius claimed was an accidental death. Pistorius had believed that he was killing an intruder through a bathroom door, but a courtroom found his defence inexcusable and he was charged with culpable homicide. He received five years in jail, plus a three-year suspended sentence for a previous incident involving a firearm which was accidentally discharged in a restaurant. Pistorius only served one-sixth of his jail term before being released under house arrest for the remainder of the sentence. In 2014, prosecutors serving on the case stated that Pistorius's sentence was "shockingly light, inappropriate and would not have been imposed by any reasonable court."
Oliver Stone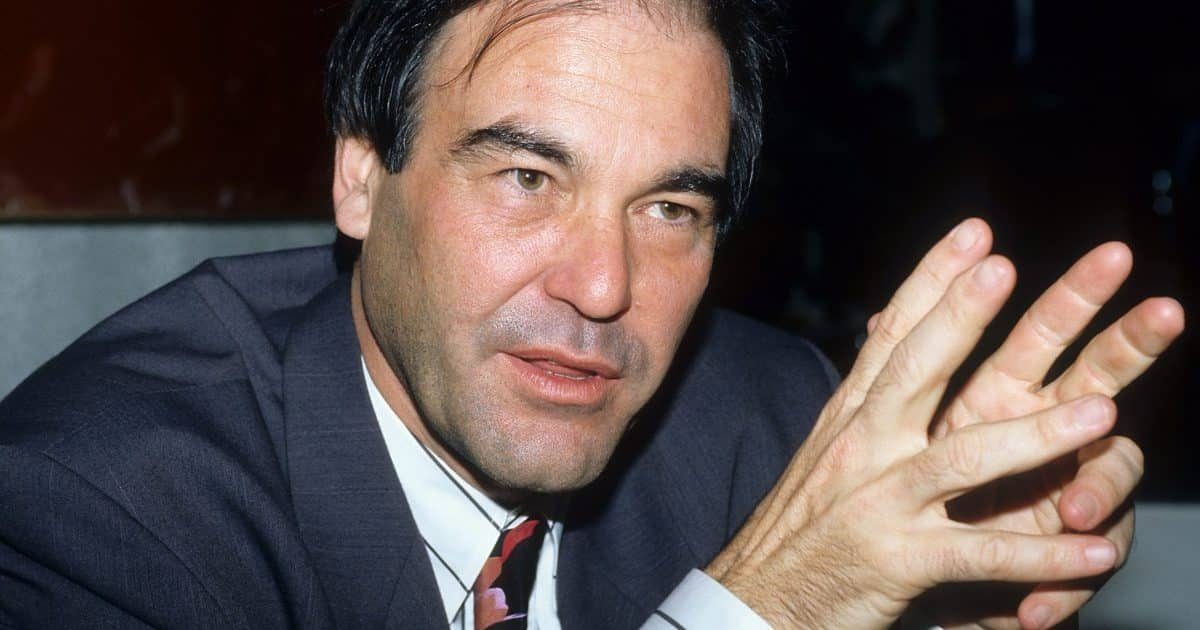 Credit: Getty Images
Director Oliver Stone has created a string of hugely successful war movies. And part of the reason behind his interest in the subject matter is that Stone served as a soldier during the Vietnam War. He enlisted in the US Army in 1967 and requested combat duty in Vietnam, serving with 2nd Platoon, B Company, 3rd Battalion, 25th Infantry Division from September 1967 until April 1968. Stone was wounded several times during active service but was also responsible for the deaths of many enemy soldiers. By the time Stone's tour of duty had come to an end, his military valour was rewarded several times over. Stone received the Bronze Star with V Device for VALOR for heroism. He also received the following military honours: Purple Heart with Oak Leaf Cluster, the Air Medal, the Army Commendation Medal, the National Defense Service Medal, the Vietnam Service Medal, the Vietnam Campaign Medal and the Combat Infantryman Badge. Wow!
Rebecca Gayheart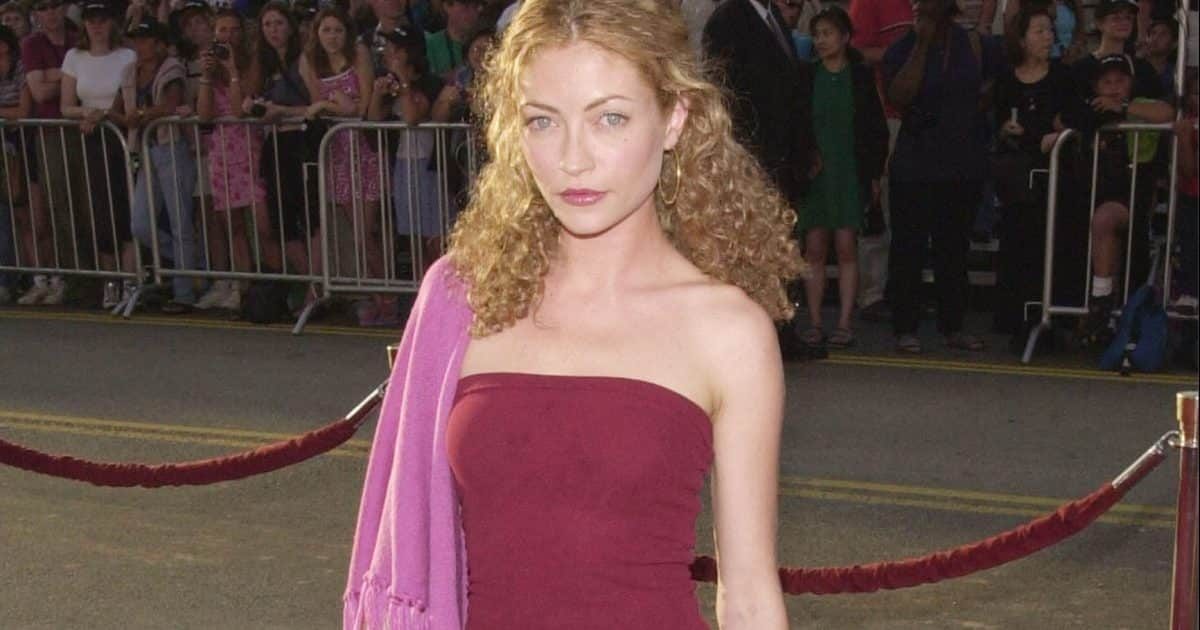 Credit: Chris Weeks/Getty Images
Rebecca Gayheart is best known as the 'Noxzema girl', as well as being married to Eric Dane of Grey's Anatomy. However, Gayheart has also struggled with the law in the past and was once involved in an incident which resulted in the death of a 9-year-old boy. Gayheart had been driving a car owned by her From Dusk Till Dawn 3 co-star Marco Leonardi when she struck the boy, named Jorge Cruz, Jr., as he was walking across the street in Los Angeles. Sadly Cruz died from his injuries the very next day. Gayheart paid the family $10,000 in funeral expenses and was even given permission to attend the service by the Cruz family. Ultimately she chose not to do this. In 2001, Gayheart did make a public statement regarding the incident: "The pain of this tragedy will live with me forever. Despite the allegations in the lawsuit, the facts will establish that this was a most unfortunate accident." She later pleaded no contest to vehicular manslaughter.
Don King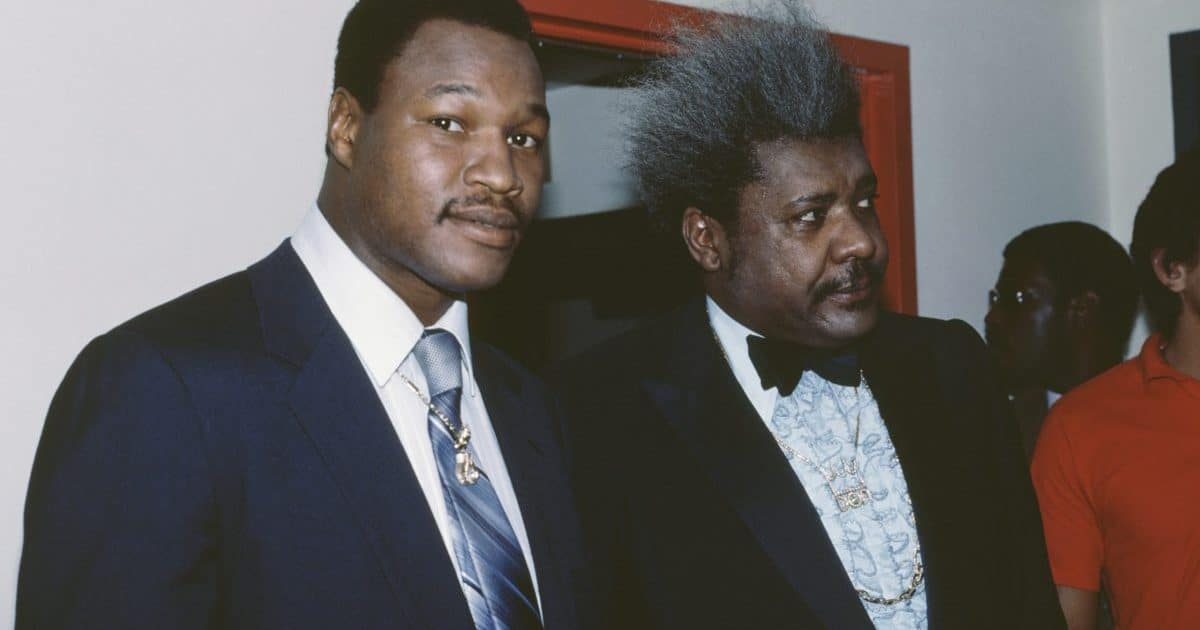 Credit: Vinnie Zuffante/Michael Ochs Archives/Getty Images
Boxing promoter Don King is actually responsible for the deaths of two different individuals, with the first incident occurring in 1954. King spotted a man trying to burgle one of his gambling establishments and promptly shot the man in the back. This was ruled as a justifiable homicide since King was acting in self-defence. Then in 1967, over thirteen years later, King was convicted of non-negligent manslaughter. It was revealed that he had stomped one of his employees to death after he found out that they owed him $600. King served three years and eleven months in prison for the crime. A few years later in 1983, Ohio Governor James A. Rhodes pardoned King for the crime after some of his celebrity friends wrote letters in support of the boxing promoter.
William S. Burroughs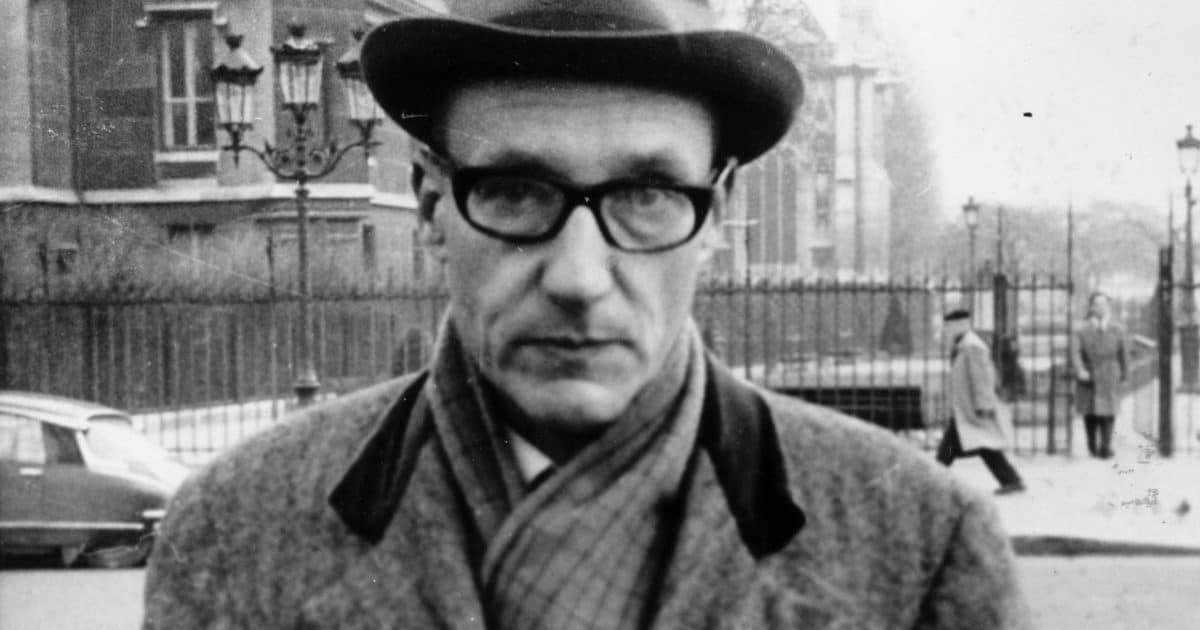 Credit: Evening Standard/Getty Images
William S. Burroughs was a distinguished novelist best known for his work during the Beat era. However, the author of 'Naked Lunch' is also a convicted killer, having been found guilty of shooting and killing his wife Joan Vollmer in 1951. Amazingly, he wasn't charged with murder because of the strange circumstances surrounding her death. Both William and Joan had been drinking heavily and both had a history of drug addiction. One night, William got up from a table and said to Joan "It's time for our William Tell act." Neither of them had practised the stunt before, but Joan obliged by balancing a highball glass on top of her head. Burroughs ended up killing her almost instantly with a shot to the head. Burroughs spent a grand total of 13 days in jail before his brother travelled to Mexico City and bribed some officials to ensure William's release. He was out on bail before the trial, which eventually ruled that the author was guilty of culpable homicide.
Sid Vicious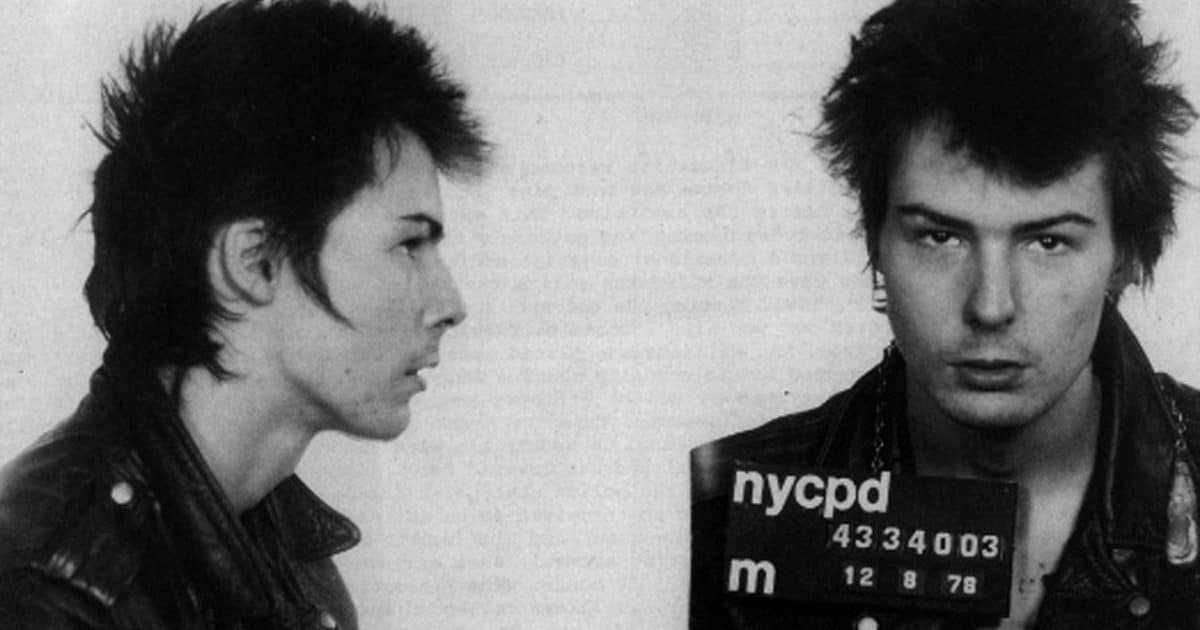 Credit: Michael Ochs Archives/Getty Images
Sid Vicious was the troubled bassist for the Sex Pistols, best known for his volatile relationship with Nancy Spungen. Sadly, the pairing led to Nancy's death in 1978. Vicious awoke from a drugged-up stupor to find Nancy with a stab wound to her chest. He later admitted that he had stabbed her himself and was promptly charged with murder. But Vicious never stood trial for the attack because he died of a drug overdose while out on bail. Before his death, Vicious had attempted to kill himself ten days after Spungen was found dead. He had slit his wrists and jumped out of a window shouting "I want to be with my Nancy". He was also hospitalised at Bellevue before dying of a heroin overdose. A note was allegedly found on his body which seemed to point towards a suicide pact: "We had a death pact, and I have to keep my half of the bargain. Please bury me next to my baby. Bury me in my leather jacket, jeans and motorcycle boots. Goodbye." This was certainly a messed-up ending to a very messed-up relationship.
Matthew Broderick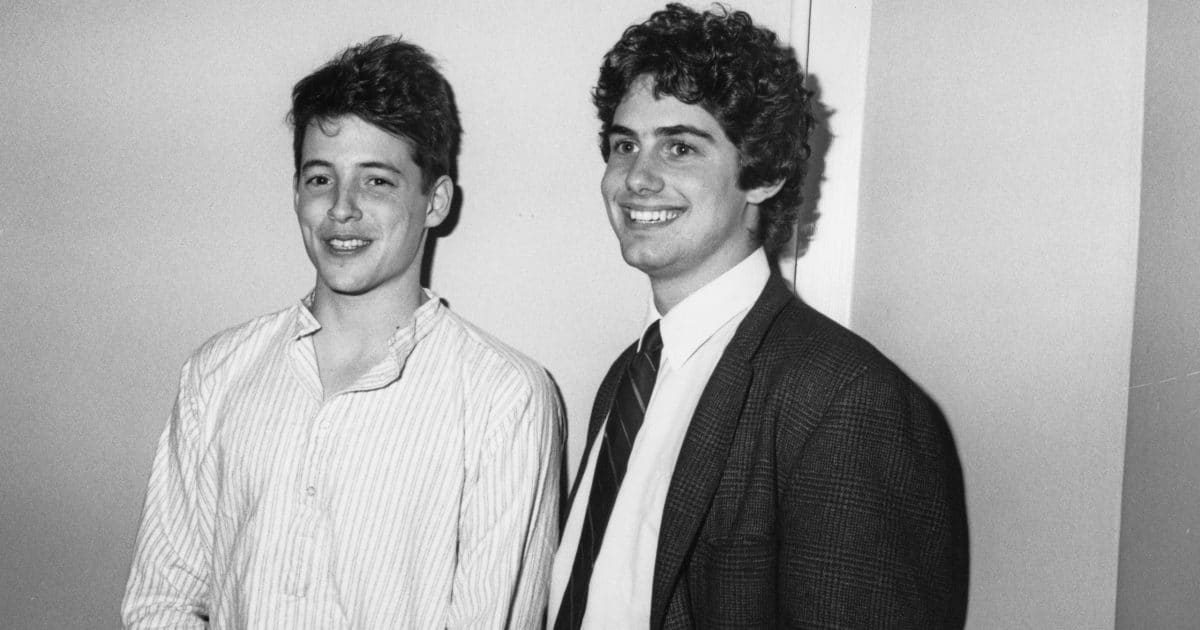 Credit: Vinnie Zuffante/Michael Ochs Archives/Getty Images
Matthew Broderick was on top of the world in 1986, having finished the hit Ferris Bueller's Day Off and begun dating Jennifer Grey. The couple went to Ireland on vacation in 1987, but tragedy struck when the actor rented a BMW. Broderick accidentally drove the wrong way down a country lane and collided head-on with a Volvo. Both passengers in the Volvo were killed instantly, 30-year-old Anna Gallagher and her mother, 63-year-old Margaret Doherty. Broderick suffered a fractured leg and ribs, a collapsed lung and a concussion, while Grey sustained only minor injuries. Broderick later told police: "I don't remember even getting up in the morning. I don't remember making my bed. What I first remember is waking up in the hospital, with a very strange feeling going on in my leg." The actor was first charged with death by dangerous driving, which could have landed him five years in prison. However, he was instead convicted of careless driving and fined just $175.
Vince Neil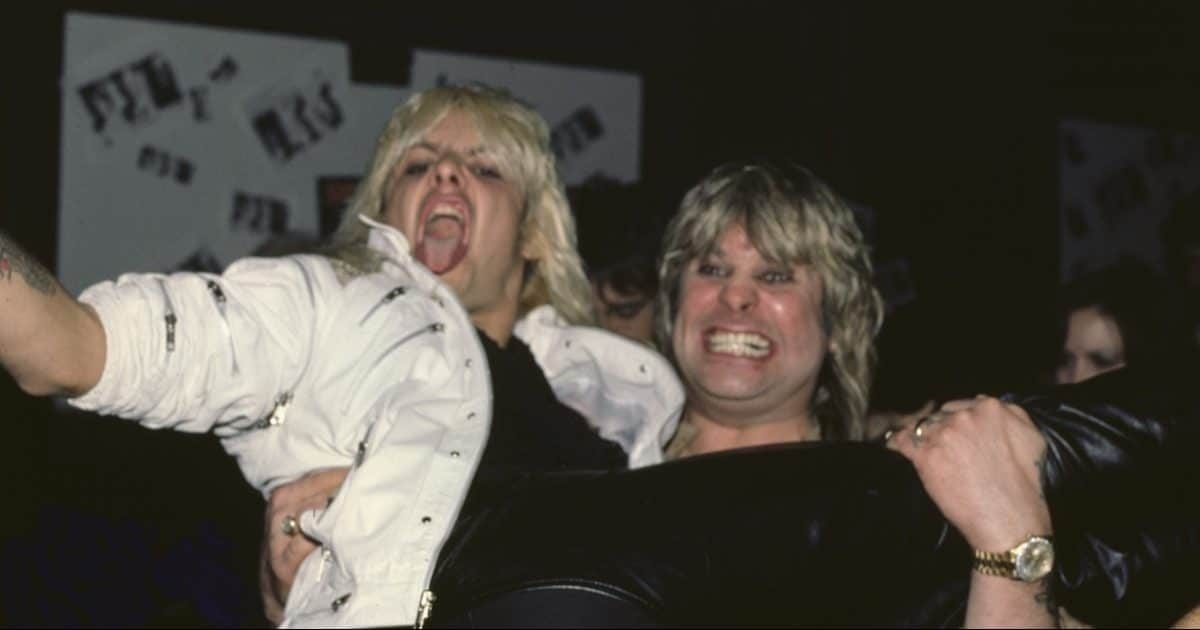 Credit: Vinnie Zuffante/Michael Ochs Archives/Getty Images
Vince Neil is the frontman of Motley Crue. In recent years, plenty of unsavoury stories have come out about the glam rock band that don't exactly paint them in a positive light. But did you know that Neil has actually served time for killing someone in a drunk driving accident? In 1984, Neil found himself at the centre of controversy when he crashed into another car while under the influence of alcohol. The incident killed his passenger, Nicholas 'Razzle' Dingley. Two individuals who were riding in the other car were seriously brain injured, and police found that Neil's blood alcohol level was .17 at the time of the accident. Despite the severity of his crime, the rocker spent only 15 days in jail and was ordered to pay $2.6 million in damages to the families of his victims. The incident clearly didn't change Neil's ways, he has been charged with battery and assault several times since the car crash.
Phil Spector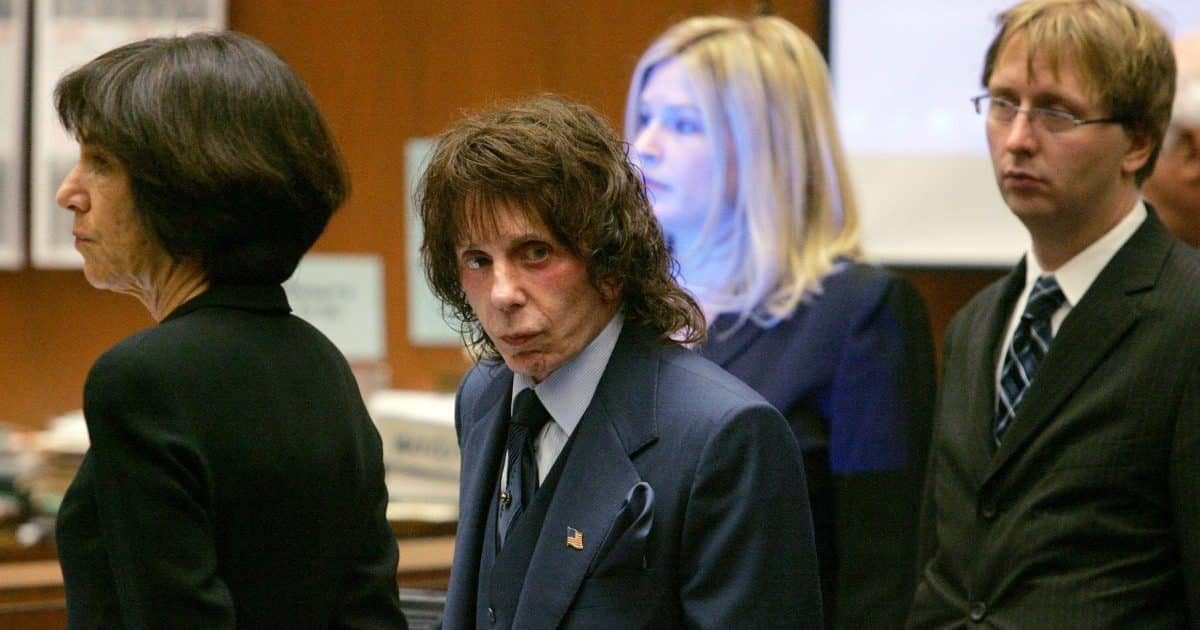 Credit: Lawrence K. Ho-Pool/Getty Images
Music producer Phil Spector was charged second-degree murder in 2009. An actress named Lana Clarkson was found dead from a gunshot wound in Phil Spector's home back in 2003. Spector claimed in an interview that her death was an 'accidental suicide' and that Lana had 'kissed the gun'. But law enforcement didn't take the same view. Spector was arrested and charged with Clarkson's murder. After a lengthy court case, Spector was found guilty of murder in 2009 and sentenced to 18 years or life imprisonment. During an emergency call made by Spector's driver, Adriano de Souza, immediately following the incident, Spector can be heard saying "I think I've killed someone". De Souza also testified that he had seen Spector coming out of the back door of the house with a gun in his hand. Spector was released on bail before his trial and his first trial was labelled as a mistrial due to a hung jury.
Johnny Lewis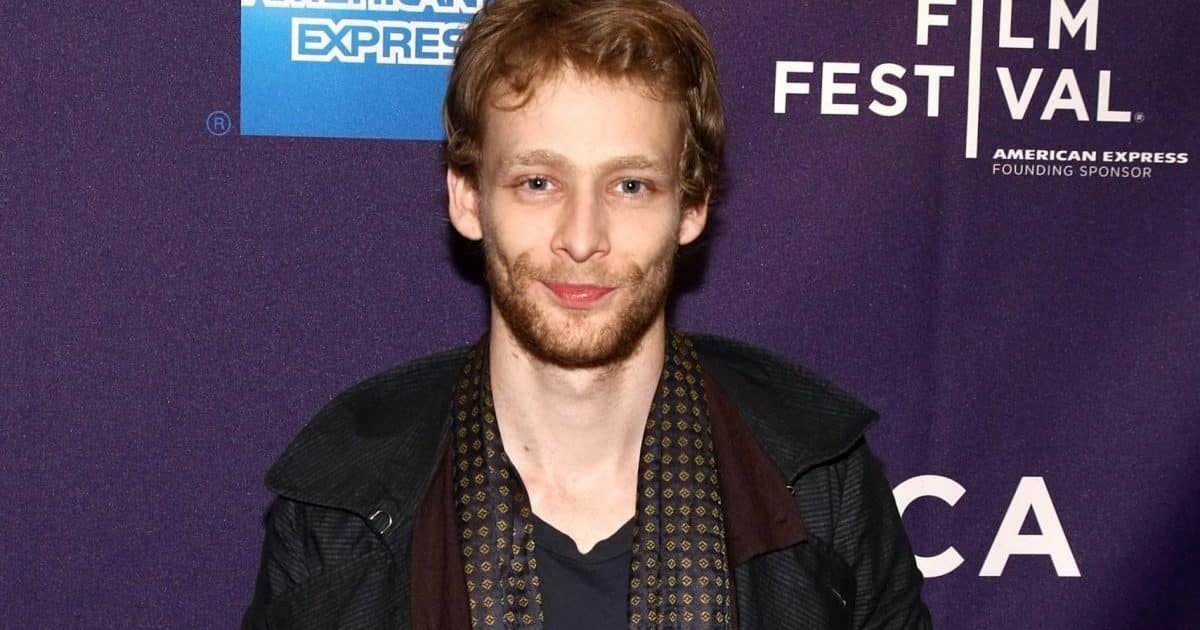 Credit: Neilson Barnard/Getty Images
Most people know Johnny Lewis for his appearance in Sons of Anarchy. But the family of 81-year-old Catherine Davis will forever remember Lewis for his cold-blooded murder of their beloved relative. In 2012, Davis entered the home of Davis and went on a killing spree. The actor ransacked her house before killing Davis and her cat. Eyewitnesses saw Lewis jump over a fence, assault one of Davis' neighbours and then return to the Davis house. Eventually he killed himself after jumping from a roof. Although Lewis had a history of drug abuse, the toxicology report came back negative and his own death was ruled accidental. Lewis had previously suffered head injuries after a motorcycle accident but refused to take an MRI, despite the fact that his behaviour had become steadily more erratic. Kurt Sutter, the creator of Sons of Anarchy, later stated: "It was a tragic end for an extremely talented guy, who unfortunately had lost his way."
John Landis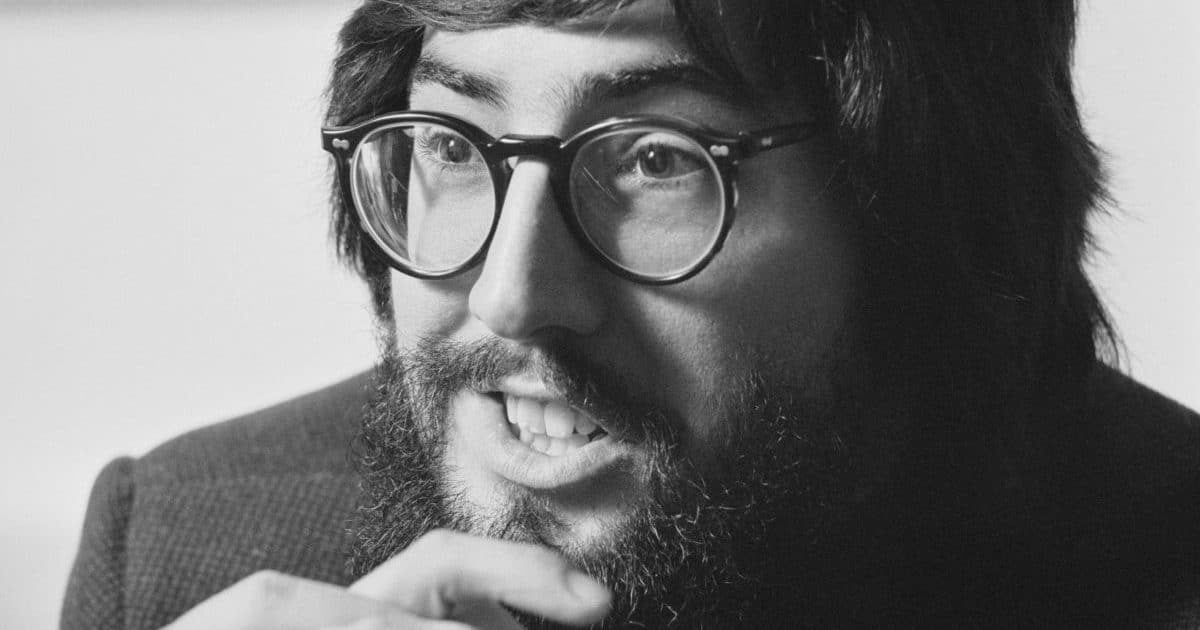 Credit: Evening Standard/Hulton Archive/Getty Images
John Landis is responsible for a whole host of classic 80s films. He's directed hit movies such as The Blues Brothers, Trading Places and Animal House. But Landis has not been without legal troubles during his filmmaking career. On the set of his movie The Twilight Zone, an accident occurred which killed actor Vic Morrow and two children who were playing extras in the film. The three victims died after an incident involving an out-of-control helicopter which crash-landed on top of the trio. Landis and four others were subsequently charged with involuntary manslaughter. After a stressful trial proceeding, Landis was acquitted of the charge, but he ended up paying $2 million to each of the families of the two children. The director was also reprimanded for his circumvention of California child labour laws in hiring the two young children.
Jayson Williams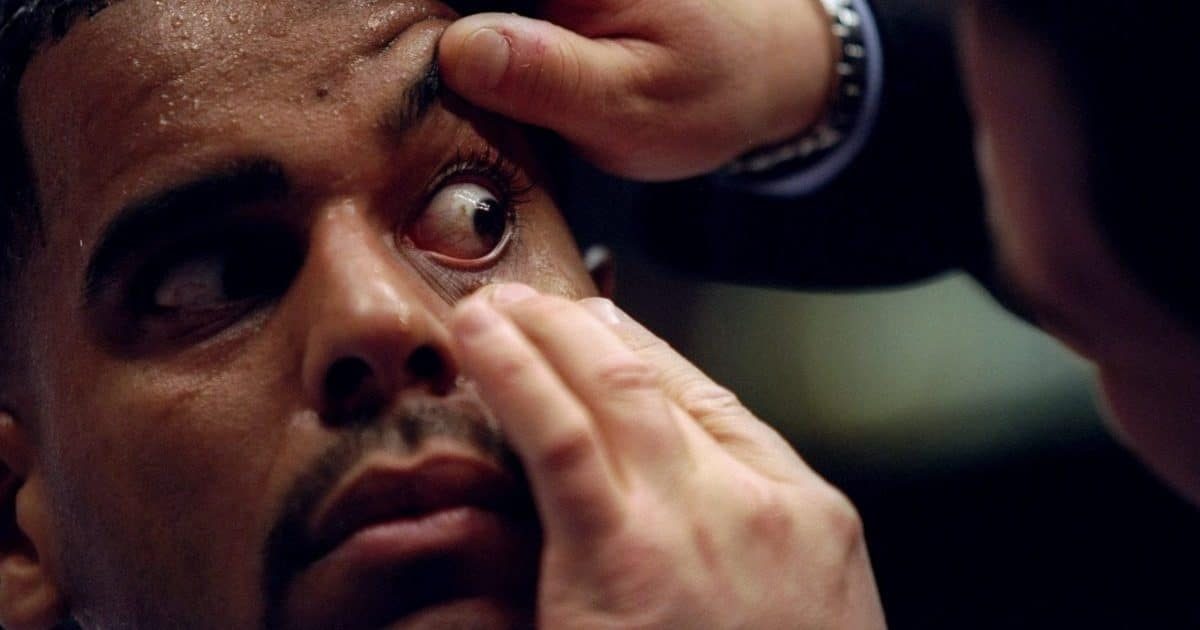 Credit: Al Bello /Allsport
Jayson Williams is a former NBA star who played for the New Jersey Nets. However, aside from his basketball career, Williams is best known for a 2010 incident which saw the athlete pleading guilty to the accidental death of his limousine driver Costas "Gus" Christofi. Gus was accidentally killed on Williams' New Jersey estate during a tour of the house with some other individuals. Witnesses noted that Williams had been messing around with a firearm when the gun went off and killed the driver. Williams pleaded guilty to aggravated assault. After some lengthy legal wrangling, the basketball player was eventually charged and sentenced to five years in prison with parole after 18 months. The player was eventually released in April 2012 after being moved to Riker's Island to serve an additional year of a DWI charge.
Fatty Arbuckle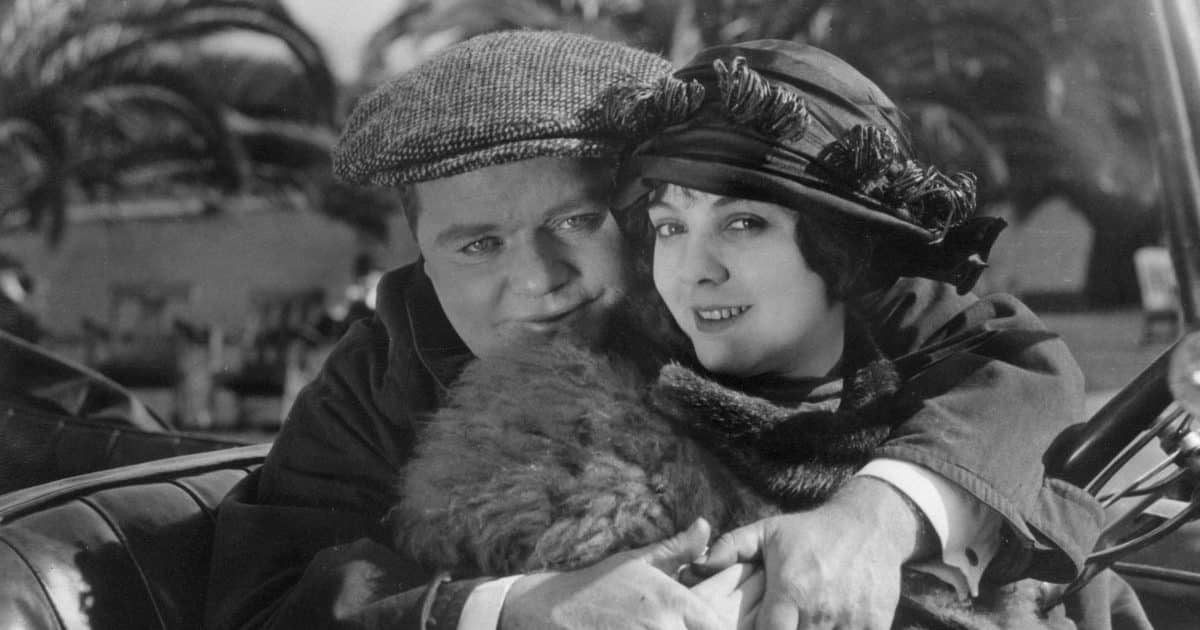 Credit: Hulton Archive/Getty Images
This is a particularly nasty case of a Hollywood actor getting away with something gruesome. Fatty Arbuckle was a huge star when he found himself charged with the manslaughter of Virginia Rappe. Rappe had been found in Arbuckle's hotel room having been raped by the film star before dying due to her injuries. Rappe had been drinking bootleg alcohol which irritated her chronic cystitis. On top of these health concerns, Arbuckle's huge body weight meant that his body distressed Rappe's organs during the sexual assault and eventually killed her. Rappe died of a ruptured bladder, but her killer was never really brought to any kind of legal justice. Arbuckle went through two very public mistrials before being cleared of all charges in a third trial. By then the damage to his film career had been done. He was shunned from the movie industry for over a decade.
Caitlyn Jenner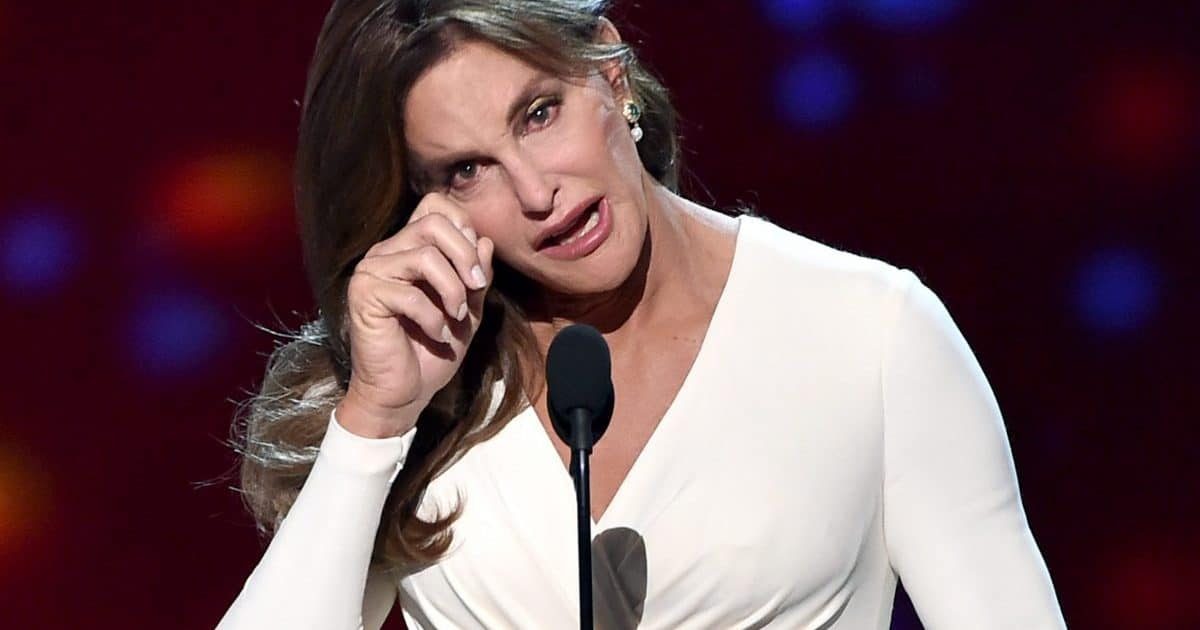 Credit: Kevin Winter/Getty Images
In 2015, Caitlin Jenner's car collided with another vehicle in Malibu, California. Eyewitnesses saw her black SUV rear-end a white car, which then careened into oncoming traffic before being struck by a Hummer. The driver of the white vehicle, a lady named Kim Howe, was fatally killed in the accident, and seven other people sustained injuries from the crash. Jenner had voluntarily submitted to a blood alcohol test and was not speeding at the time. Immediately following the crash, Jenner passed a field sobriety test. The reality star claimed that she had been avoiding the paparazzi when the collision occurred, but police were unconvinced. Jenner released the following statement in the wake of the incident: "My heartfelt and deepest sympathies go out to the family and loved ones, and to all of those who were involved or injured in this terrible accident. It is a devastating tragedy, and I cannot pretend to imagine what this family is going through at this time."
Christian Brando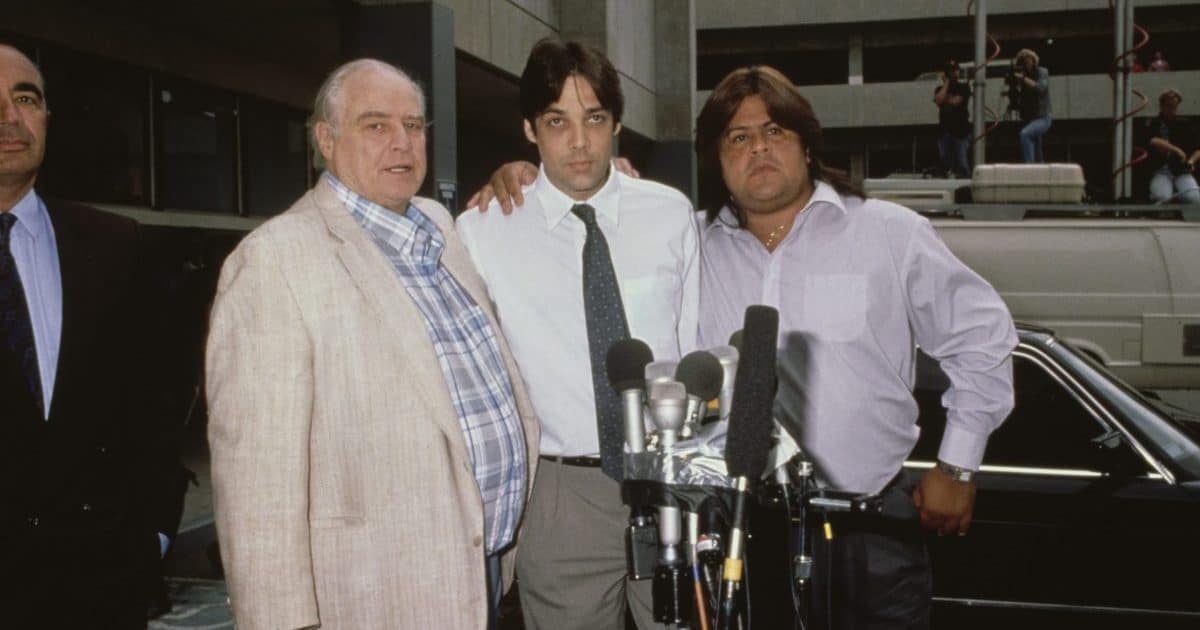 Credit: Vinnie Zuffante/Michael Ochs Archives/Getty Images
Christian Brando was the troubled son of veteran actor Marlon. In May 1990, Brando pleaded guilty to manslaughter after being charged with the death of Dag Drollet. Drollet was the boyfriend of his half-sister Cheyenne, and Brando always maintained that the death had been accidental. His story was made less believable by the fact that the actor admitted he had been confronting Drollet about rumours concerning Drollet's domestic violence towards Cheyenne. At first, Brando was charged with the serious crime of first-degree murder, and he ended up serving five years of a ten-year sentence for the killing. Cheyenne gave birth to Drollet's son Tuki Brando before hanging herself in 1995. This wasn't the end of Brando's involvement with the law either. He was later implicated in the murder of his wife Bonnie Lee Bakley and later received a spousal abuse conviction. He eventually died of pneumonia in 2008 at the age of 49.
Rae Carruth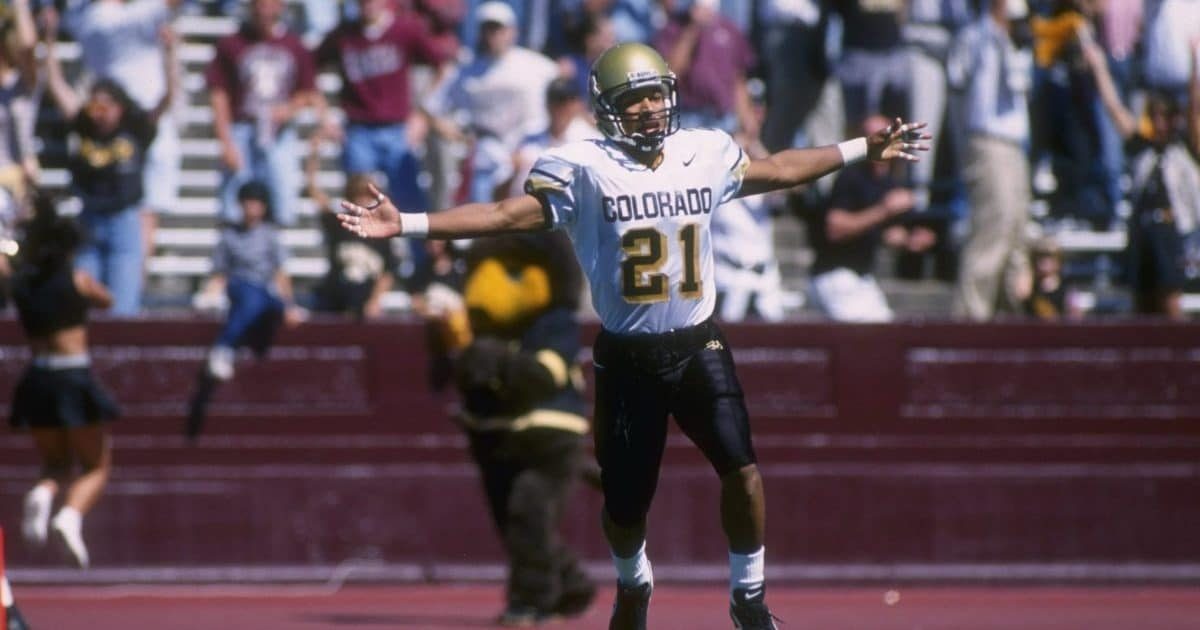 Credit: Jamie Squire /Allsport
Rae Carruth used to be known for his skills on the football field. But in 1999 he instead disgraced the headlines due to the murder of his pregnant partner Cherica Adams. Apparently, Carruth was annoyed that Adams refused to abort the baby, and she was killed at eight months pregnant by a mystery assassin. In fact, the killer turned out to be Carruth's friend Van Brett Watkins. Adams tragically died a month later due to her injuries after lapsing into a coma. The former sports star was found guilty of conspiracy to commit murder, shooting into an occupied vehicle and using an instrument to destroy an unborn child. He received 18 to 24 years in prison for his part in the killing. Carruth was found not guilty of first-degree murder and was thus spared the death penalty. He later wrote a public apology to Adams' mother. Amazingly, Carruth's son survived the attack but suffered permanent brain damage due to being without oxygen for over 70 minutes.
Salman Khan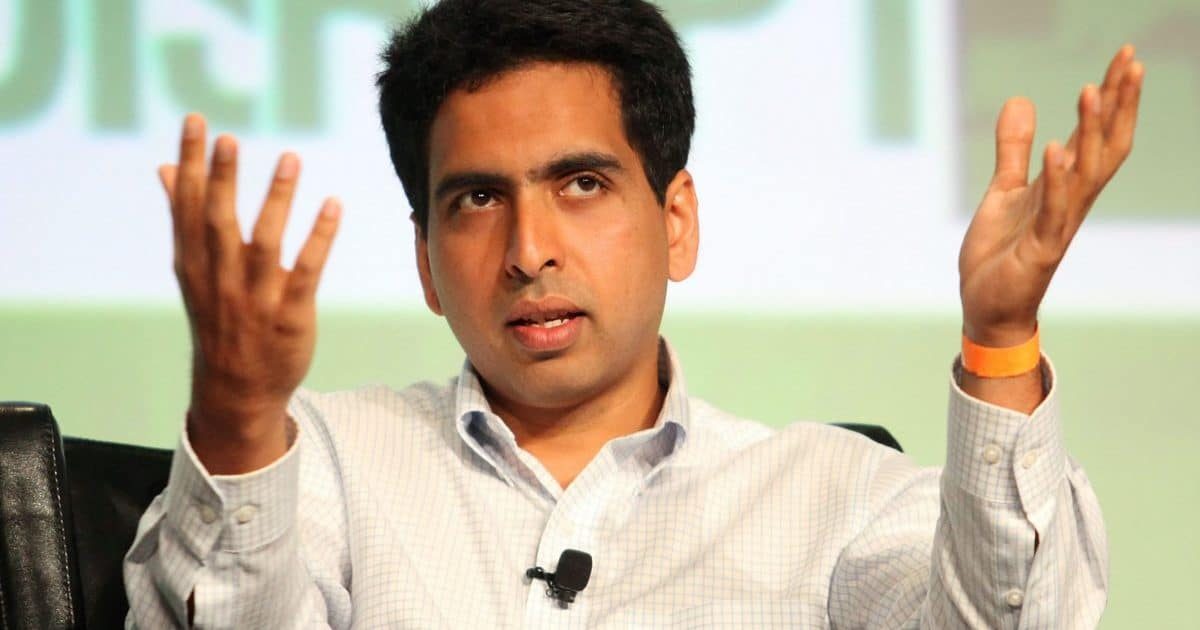 Credit: Max Morse/Getty Images
Salman Khan was a hugely successful Bollywood actor, but in 2002, he was arrested for rash and negligent driving after running his car into a bakery in Mumbai. One person had been sleeping on the pavement outside and passed away from their injuries, while three other victims were injured in the accident. Khan was initially charged with culpable homicide but those charges were soon dropped. However, in 2013 he was again charged with culpable homicide and the star promptly pleaded not guilty. However, in 2015 the actor was found guilty on all charges. The jury found that he had been under the influence of alcohol while driving and he was sentenced to five years in prison. However, that's not the end of the tale – one of the prime witnesses in the case was kidnapped and murdered, leaving Khan to be acquitted on all charges due to lack of evidence. This is one murky court case that is still on-going in the Indian courts.
Alec Baldwin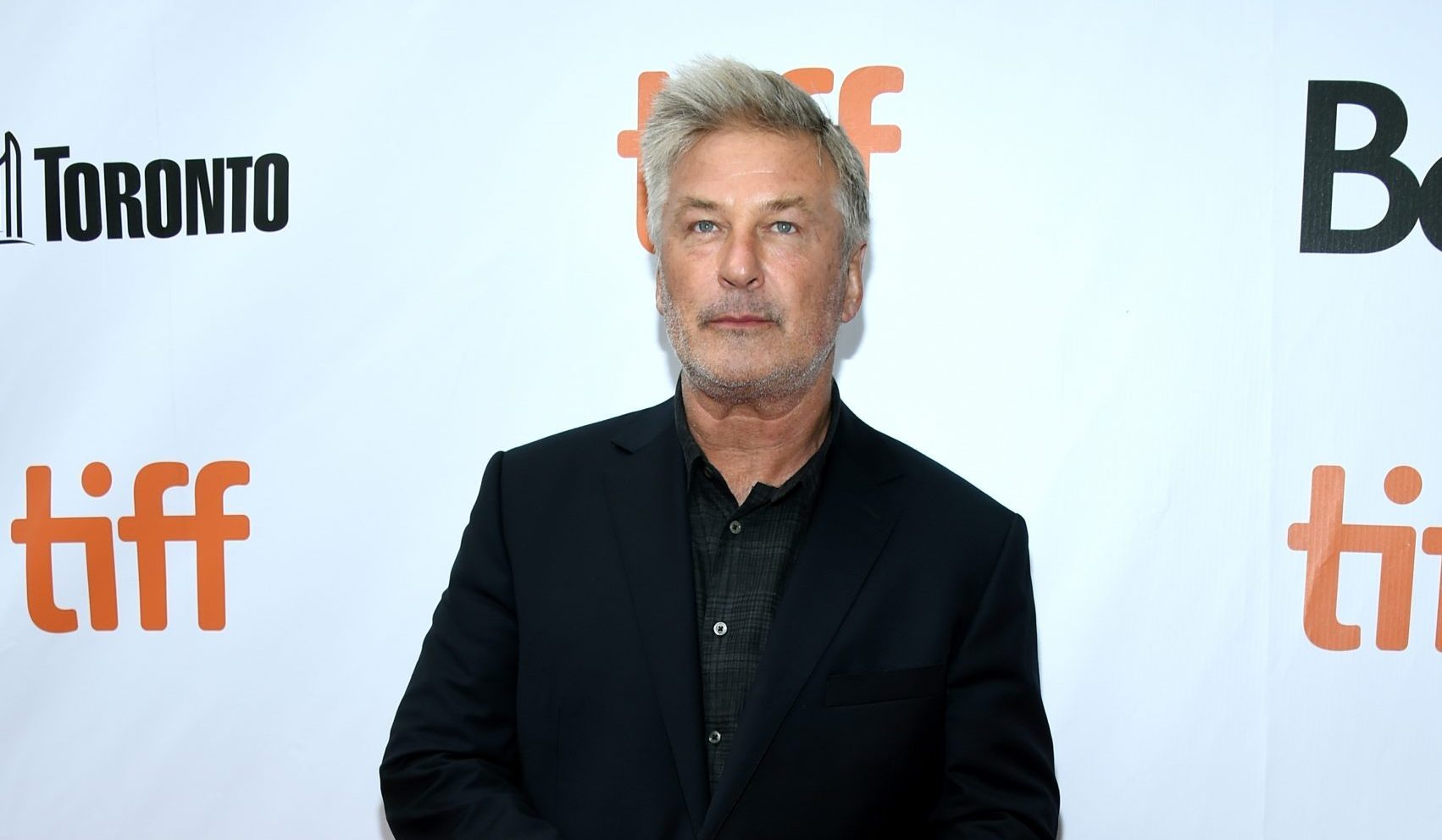 Credit: Amanda Edwards/Getty
Alec Baldwin is a veteran of screen and stage, with a career that has spanned four decades and included some incredibly memorable performances. Unfortunately, a 2021 incident involving Baldwin is memorable for all the wrong reasons. On October 21 of that year, the actor was on the set of Rust – an upcoming Western film – when he discharged a prop gun that he believed was loaded with blanks. For reasons that are unclear, there had been a mixup and the weapon was loaded with live ammunition, resulting in the fatal shooting of cinematographer Halyna Hutchins. A police investigation cleared Baldwin of responsibility, but Hutchins' family filed a wrongful death suit which the actor settled out of court. In an incredibly ironic twist, the plot of Rust revolves around an accidental shooting.
Brandy Norwood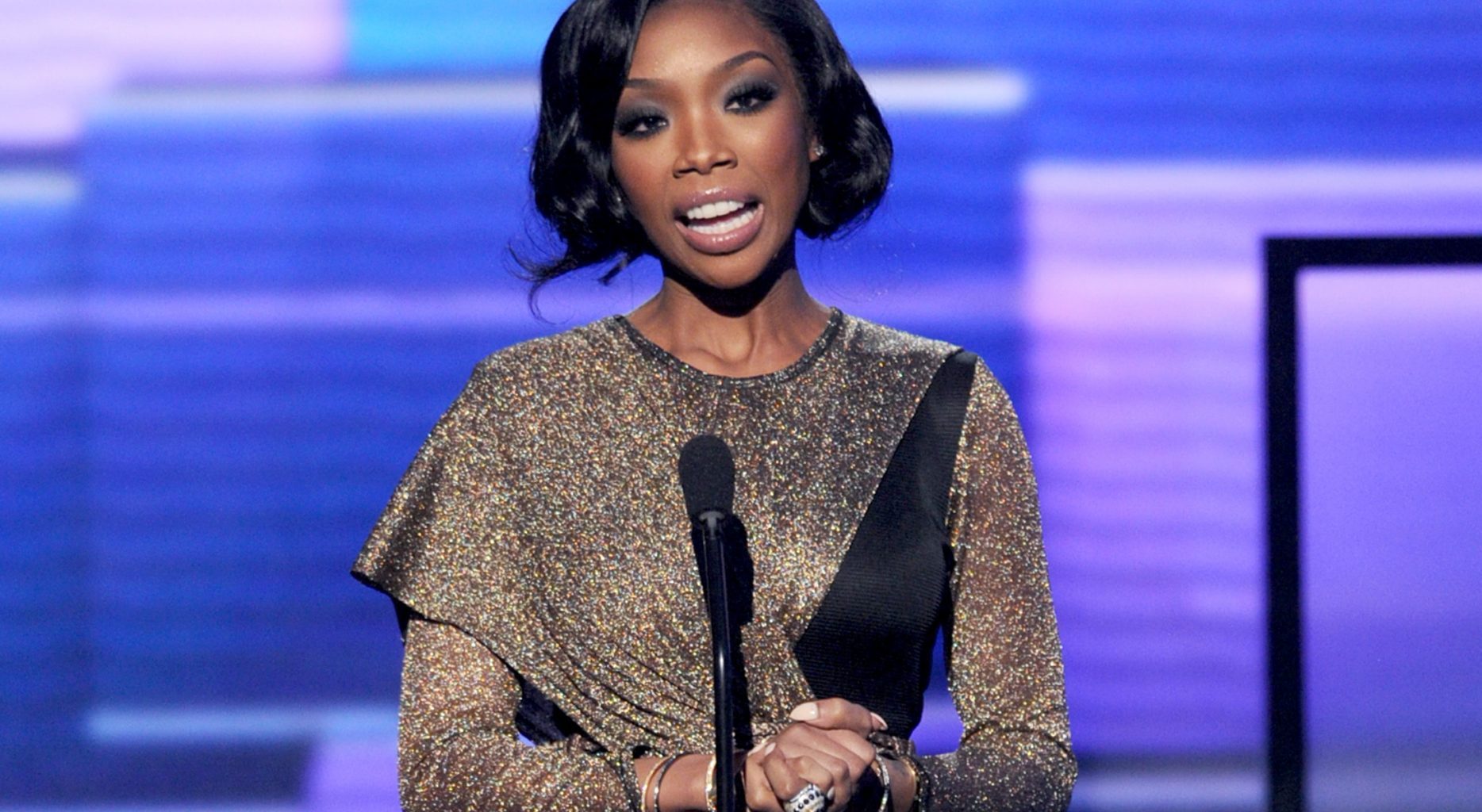 Credit: Kevin Winter/Getty
In 2006, Grammy-winning R&B singer Brandy was involved in a multi-car collision on the 405 freeway in Los Angeles that resulted in the death of 38-year-old Awatef Aboudihaj. Norwood was driving at around 65 miles per hour and failed to notice when the cars in front of her suddenly slowed down, causing her to slam into the rear of Aboudihaj's Toyota, which was thrown forwards into the vehicle in front before spinning into the centre divider where it was struck by yet another vehicle. Norwood was found to have trace amounts of marijuana in her system, but wasn't arrested for her role in the accident and no charges were ever brought. Despite this, the singer accepted responsibility and has settled multiple lawsuits related to the crash out of court.
John Huston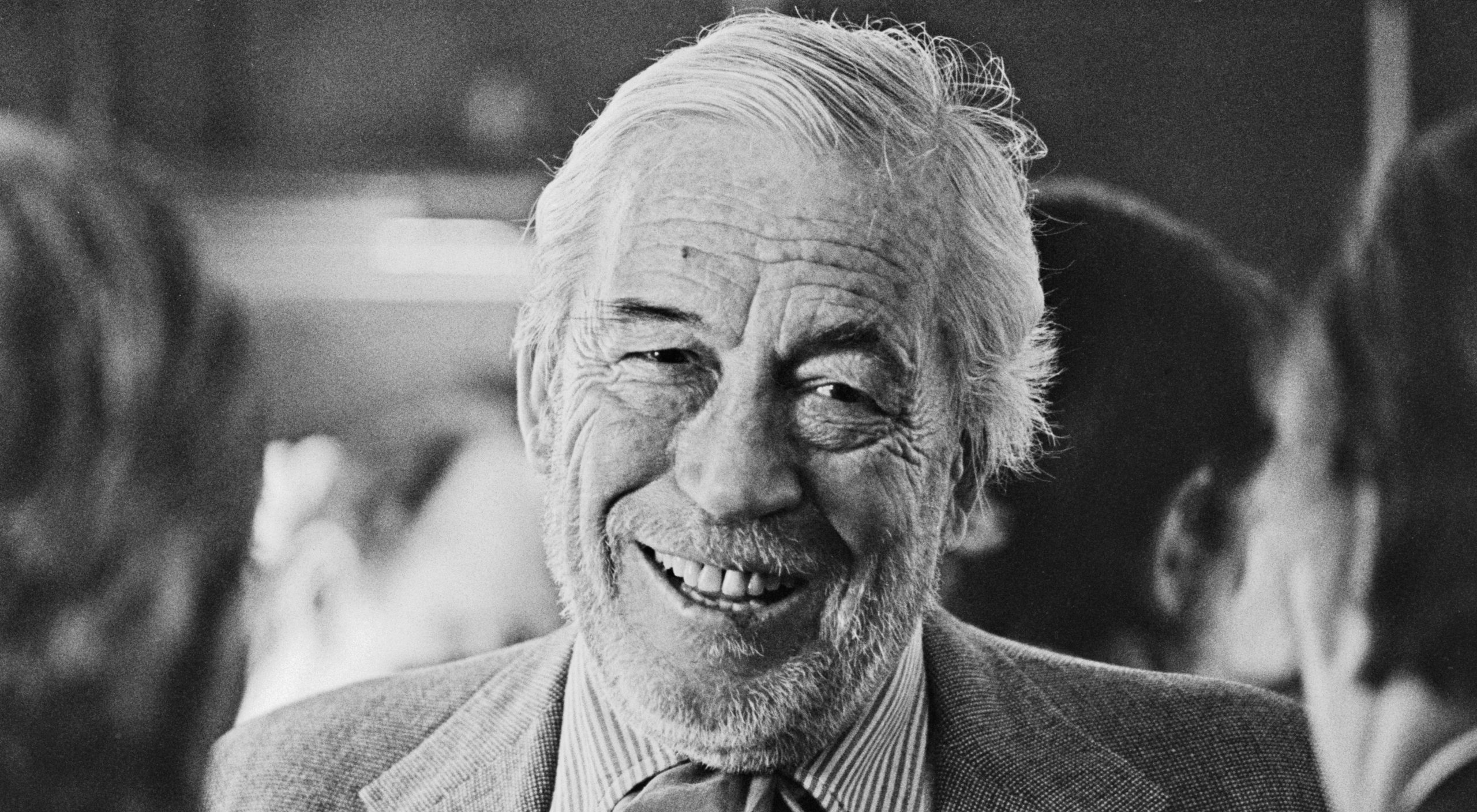 Credit: Evening Standard/Getty
John Huston was a prolific screenwriter and director, working on 37 films across his career including The Maltese Falcon, The Misfits, and The Man Who Would Be King. Unfortunately, Huston seems to have had a fondness for drink driving. On September 25, 1933, the director struck and killed Brazilian dancer Tosca Roulien whilst driving intoxicated on Sunset Boulevard. Despite clearly being at fault, Huston escaped legal consequences, although the ensuing furore forced him to retreat from public life for several years. Prior to killing Roulien, Huston had been involved in another drink-driving accident, this time injuring his passenger, Zita Johann, who was thrown through the car's windscreen after he lost control of the vehicle.
Felicia Pearson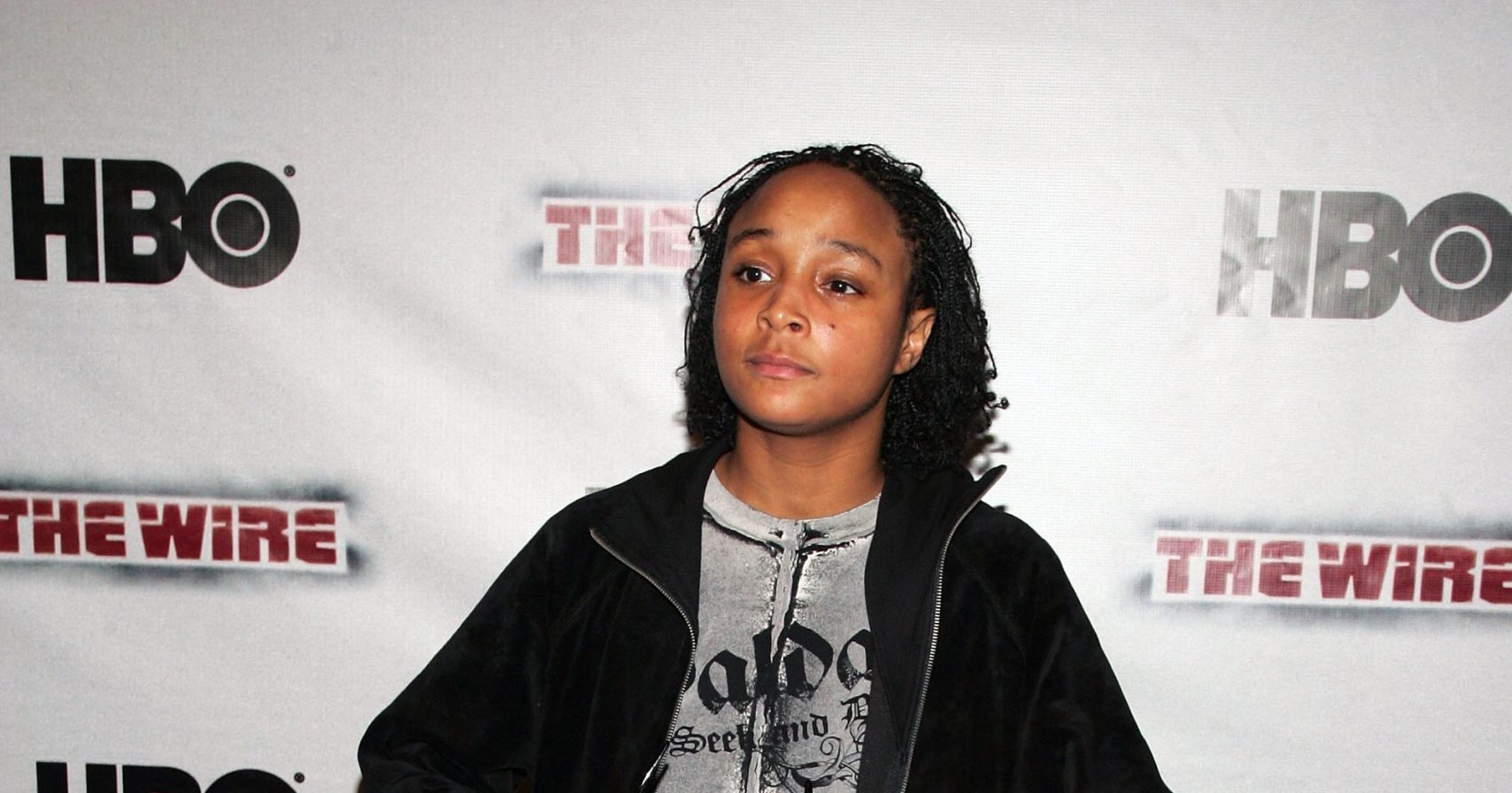 Credit: Bryan Bedder/Getty
Felicia Pearson rose to fame with her portrayal of a young drug dealer – also named Felicia Pearson – on the hit TV series The Wire. The actress shares more than her character's name; Pearson grew up in the Baltimore care system, and by the time she was a teenager she was working as a street dealer. At the age of 14, Pearson was charged for her role in the fatal shooting of Okia Toomer and sentenced to 16 years in prison. Released after six and a half years, Pearson met Michael K. Williams, who played Omar on The Wire, in a chance encounter. Williams invited her to set and introduced her to the show-runners, who – after several auditions – offered her a role on the show. Pearson's performance earned her critical acclaim, with Stephen King stating that she was "perhaps the most terrifying female villain to ever appear in a television series", high praise indeed from the king of horror.
Huddie William Ledbetter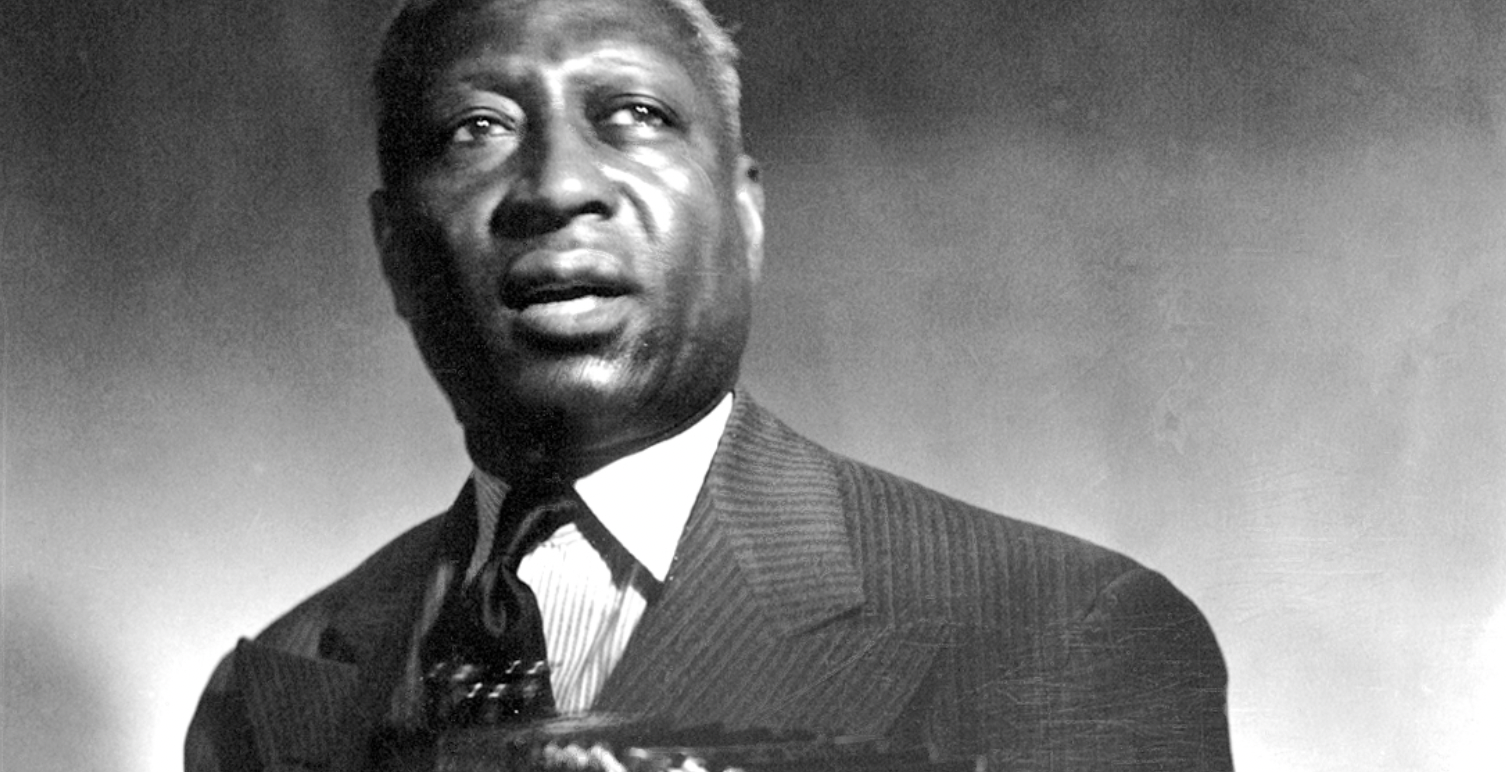 Wikimedia Commons
Huddie William Ledbetter – better known by his stage name Lead Belly – was an American blues musician whose hotheaded temperament earned him charges for both murder and attempted murder. In January 1918, Ledbetter got into a fight with William Stanford, a relative of his, over a woman, killing him during the ensuing scuffle. Sentenced to up to 35 years, the musician was pardoned and released in 1925 after writing the governor a song beseeching him for his freedom. Five years later, Ledbetter found himself in jail once more, this time for stabbing a man during a bar brawl. Incarceration did little to stop Ledbetter from getting into trouble, and he frequently got into fights, including on one occasion when he came close to death after getting stabbed in the neck (his attacker reportedly almost died as well).
Charles S. Dutton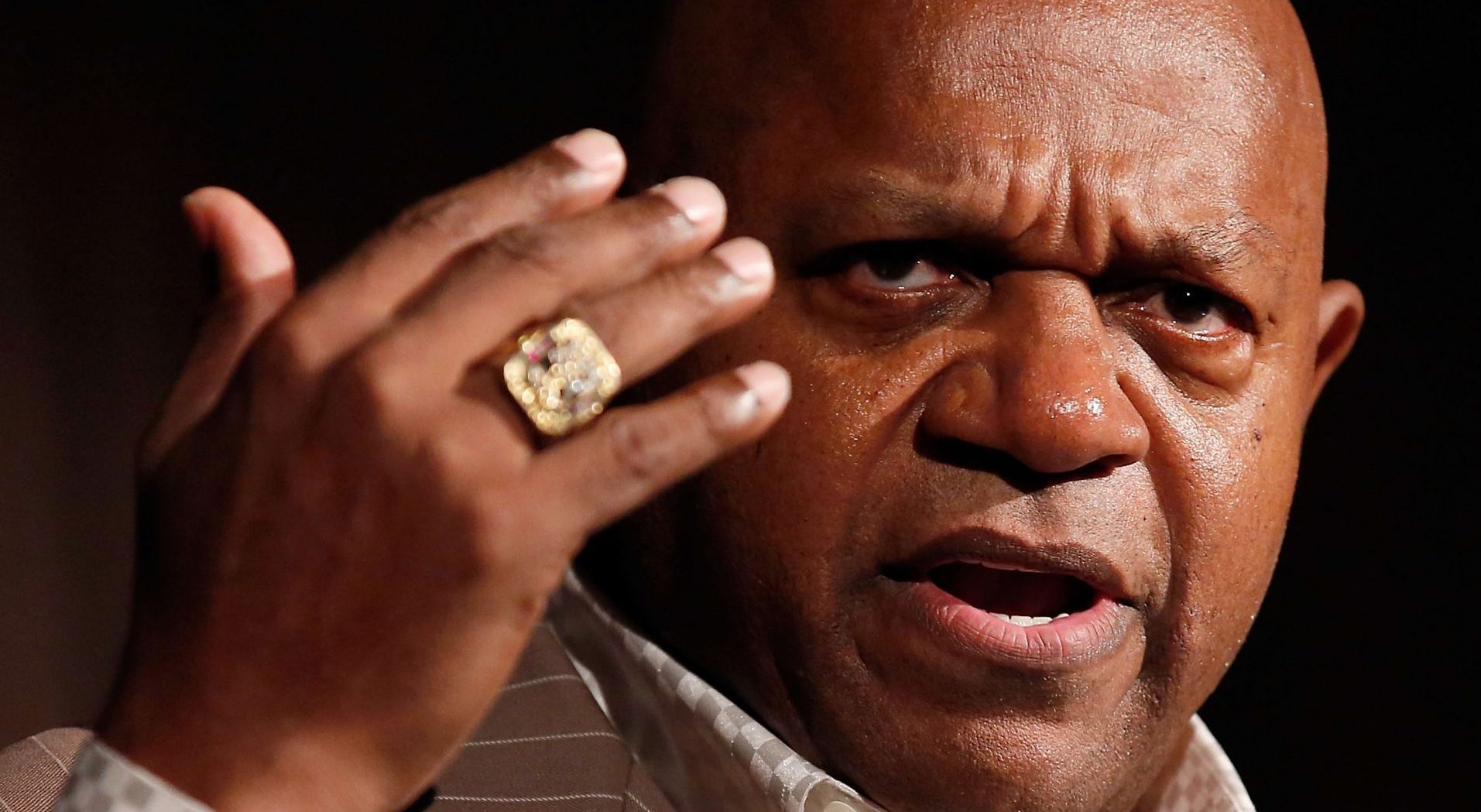 Credit: Jemal Countess/Getty
American actor Charles S. Dutton is best known for his role in 1995's The Piano Lesson, earning a Golden Globe nomination for his performance. Dutton grew up in the Latrobe Homes public housing project on Baltimore's notorious east side, and, when he was 16, was involved in a fight that resulted in the death of a man he claimed had attacked him with a knife. Despite his assertion of self defence, Dutton ended up getting convicted of manslaughter and was incarcerated at the Maryland House of Correction. Released three years later, Dutton soon found himself back behind bars after an armed robbery. Whilst serving his time, the actor got another eight years added to his sentence after getting into a fight with a prison guard. Speaking about this incident later in life, Dutton stated, "I got three years for killing a black man, and eight for punching a white man."
Michael Jace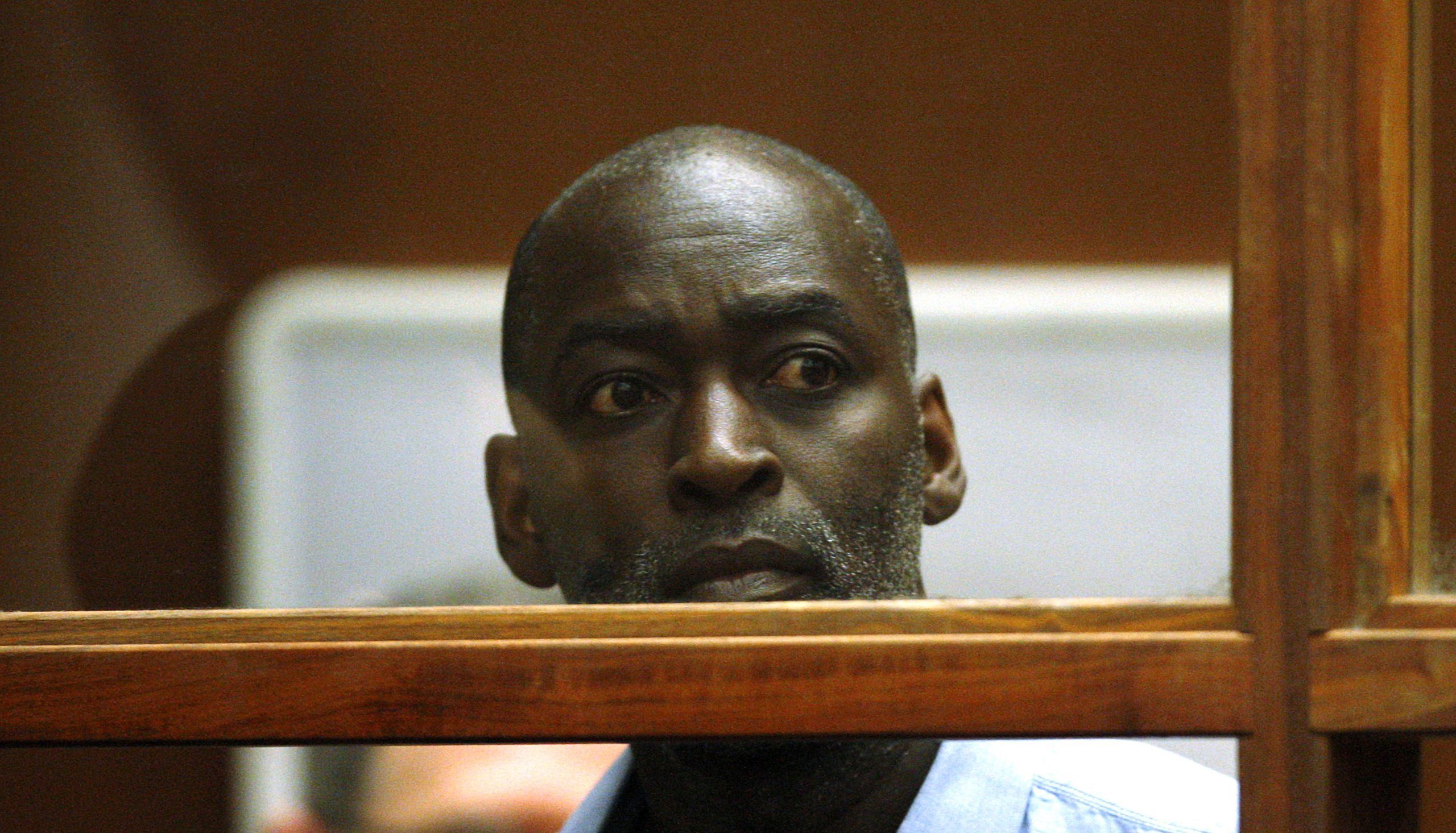 Credit: Pool/Getty
American actor Michael Lace rose to fame with his portrayal of LAPD officer Julien Lowe in the hit FX series The Shield. In May of 2014, Jace was arrested by the actual LAPD after an escalating row led to him killing his wife April in front of their children. The actor apparently suspected his wife of having an affair, and – after an intense argument – produced a pistol and shot her several times. Immediately after the killing, Jace phoned the police and told them "I shot my wife", before waiting at home for them to turn up and arrest him. Jace formally repeated his confession during questioning, and at trial he was convicted of second degree murder and handed a sentence of 40 years to life. The actor is currently incarcerated in California's Corcoran State Prison.
Fay DeWitt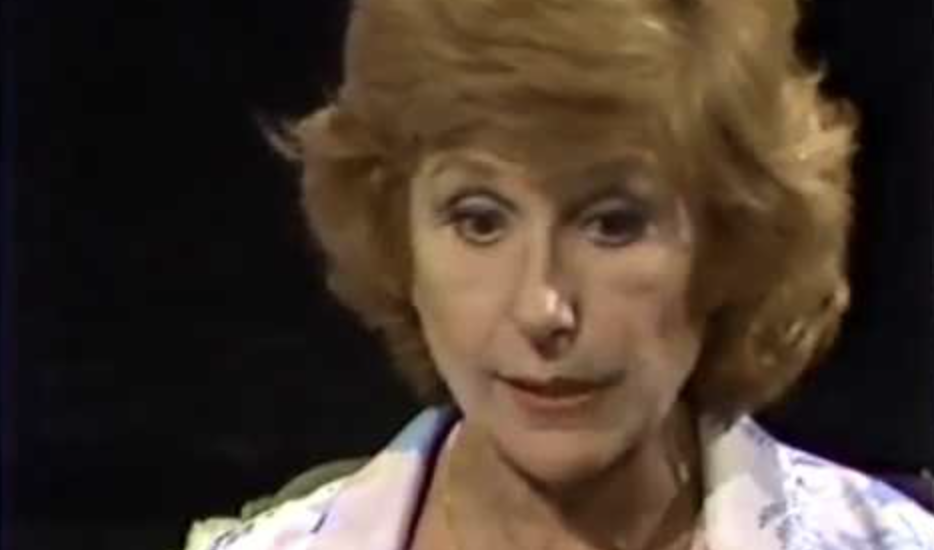 Fay DeWitt is an American actress and comedienne best known for her role in 2015's Crazy Ex-Girlfriend, although she has been appearing in films and TV series since the early 60s. In 1965, the actress was arrested for the murder of her ex-husband Ray Allen, who was found stabbed to death with a letter opener in her home. DeWitt and Allen had divorced a month prior, and the actress was initially charged with homicide. However, the charges were dropped the next day when it was discovered that Allen had broken into DeWitt's house and attacked her whilst drunk, repeatedly slamming her head against the wall until she retaliated with the letter opener. DeWitt didn't let the traumatic incident hold her back, starring in an episode of McHale's Navy and the film I'll Take Sweden the same year as the attack.
Lane Garrison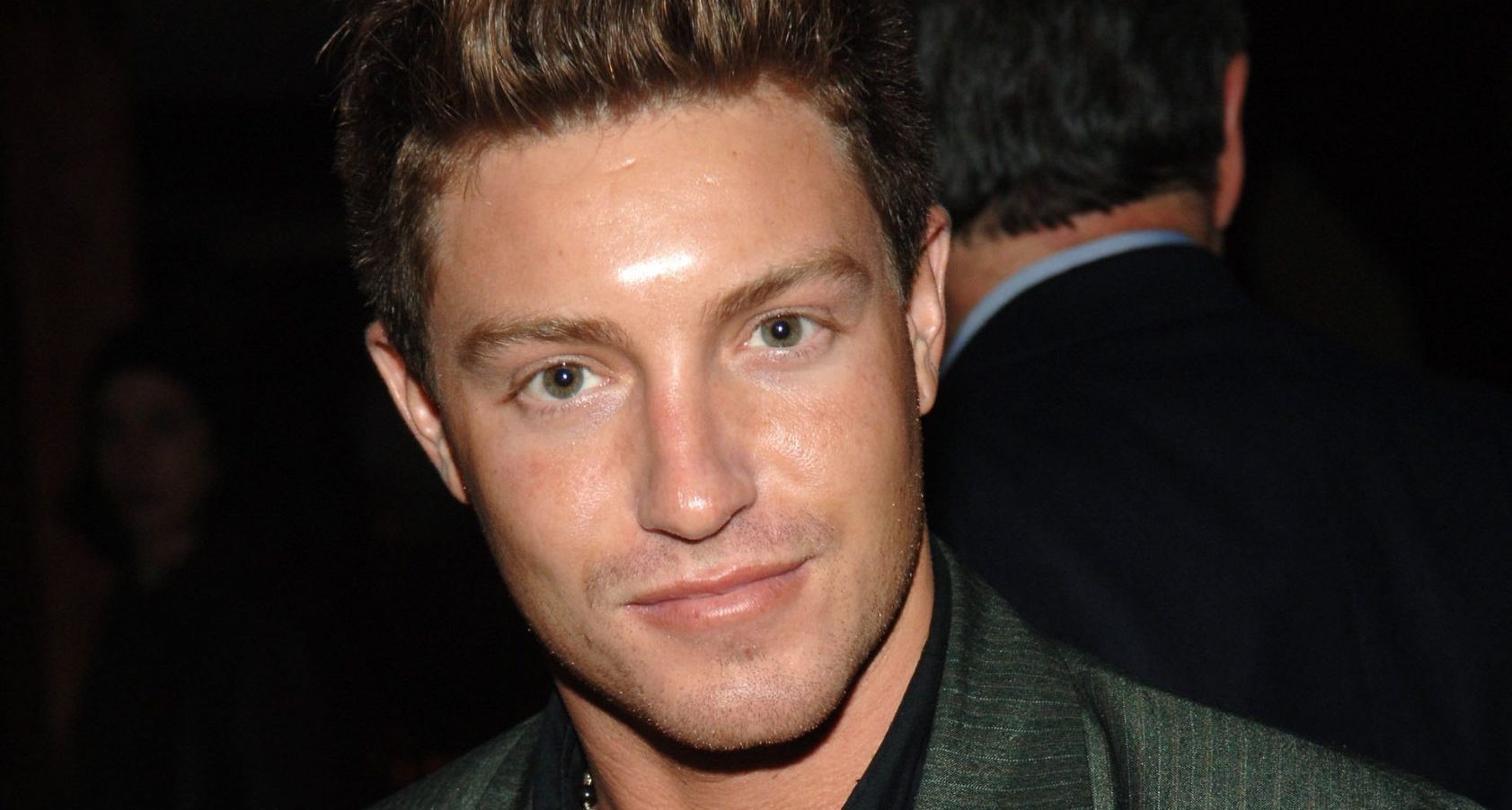 Credit: Brad Barket/Getty
When Lane Garrison finished filming Prison Break in 2006, he probably didn't expect to find himself behind bars for real less than a year later. In 2007, the actor bumped into 17-year-old Vahagn Setian and two 15-year-old girls outside a liquor store. After illegal buying alcohol for his new acquaintances, Garrison attended a high-school party with them before all four reentered his car and went for a drive in Beverly Hills. Shortly after setting off, tragedy struck. The actor lost control of his car, mounting a curb and hitting a tree. Whilst Garrison and the two girls walked away relatively unscathed, Setian sustained significant injuries, dying at the scene of the accident. Garrison was found to have cocaine in his system, and his blood alcohol levels were twice the legal limit, leading to a charge of vehicular manslaughter and a 40 month prison sentence.
Gig Young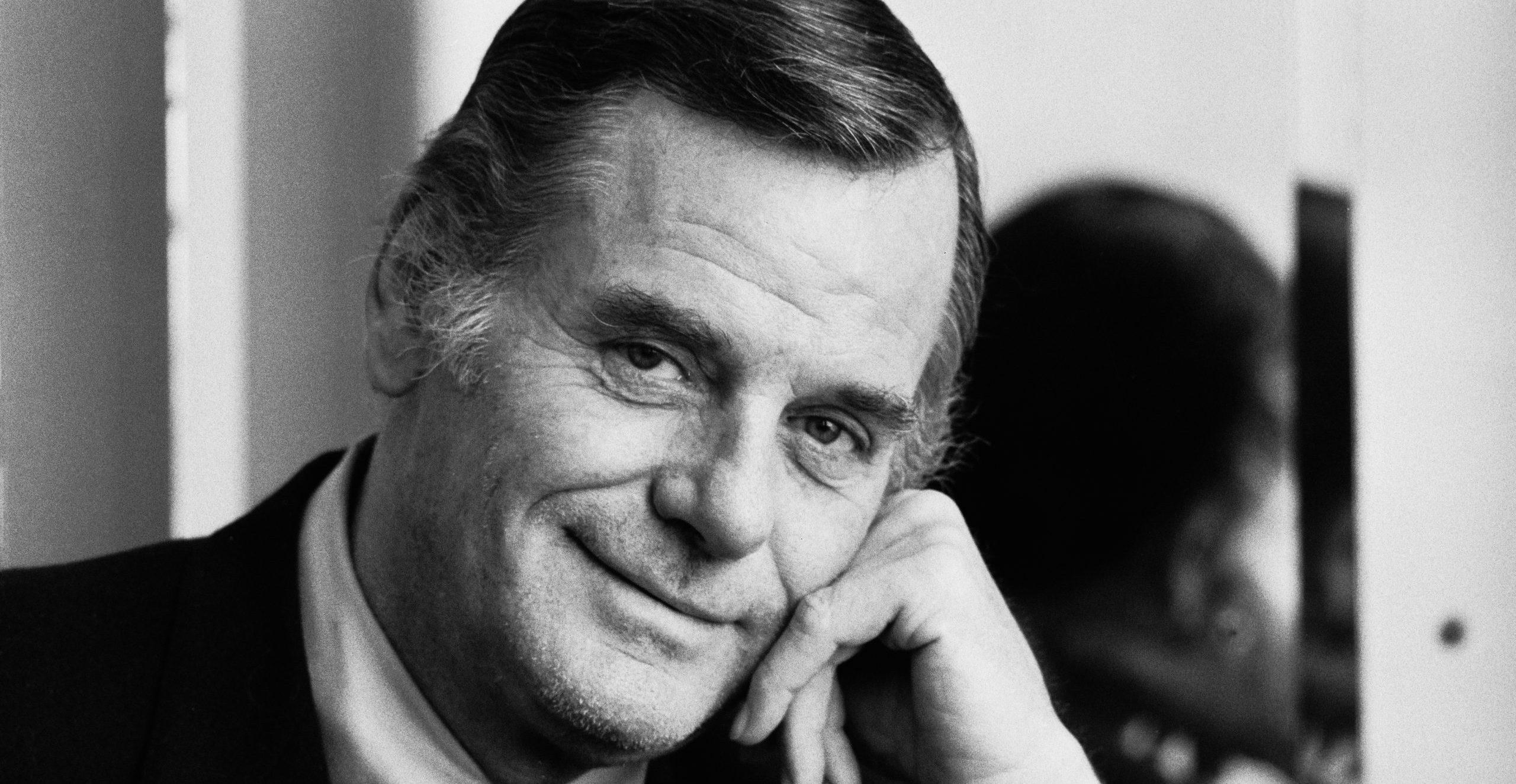 Credit: Evening Standard/Getty
Gig Young was an American actor best known for his Academy Award winning performance in Sydney Pollack's They Shoot Horses, Don't They?. Young had a turbulent personal life, and by the time he was in his 50s he had already been through four marriages. In 1978, the actor married his fifth and final wife, a German magazine editor he had met whilst working on Game of Death in Hong Kong. Three weeks after the couple tied the knot, their bodies were found in the luxury apartment they shared in Manhattan. The case was ruled a murder suicide, with Young executing his bride with a single shot to the back of the head before turning the weapon himself. No note was written, with the last entry in Young's diary simply stating "we got married today", and the motive for the crime remains a mystery.
Michael Massee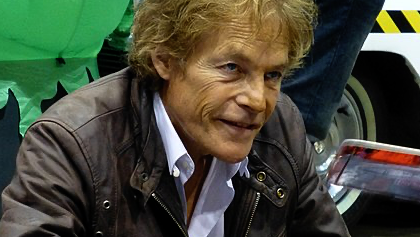 Credit: GabboT/Wikimedia
In 1993, American actor Michael Massee killed Brandon Lee – the son of martial arts maestro Bruce Lee – in a freak accident on the set of The Crow. The men were filming a murder scene, and Massee was supposed to fire at Lee with a .44 Magnum revolved that had been loaded with blanks. Unbeknownst to the crew, a bullet fragment had lodged in the gun's barrel during a previous sequence in which live ammunition was used, and when Massee fired the blank it dislodged the fragment and fired it straight into Lee's stomach. The actor was rushed to hospital and into emergency surgery, but was declared dead the same day, fulfilling a prophecy he had made that he would die younger than his father.
Amy Locane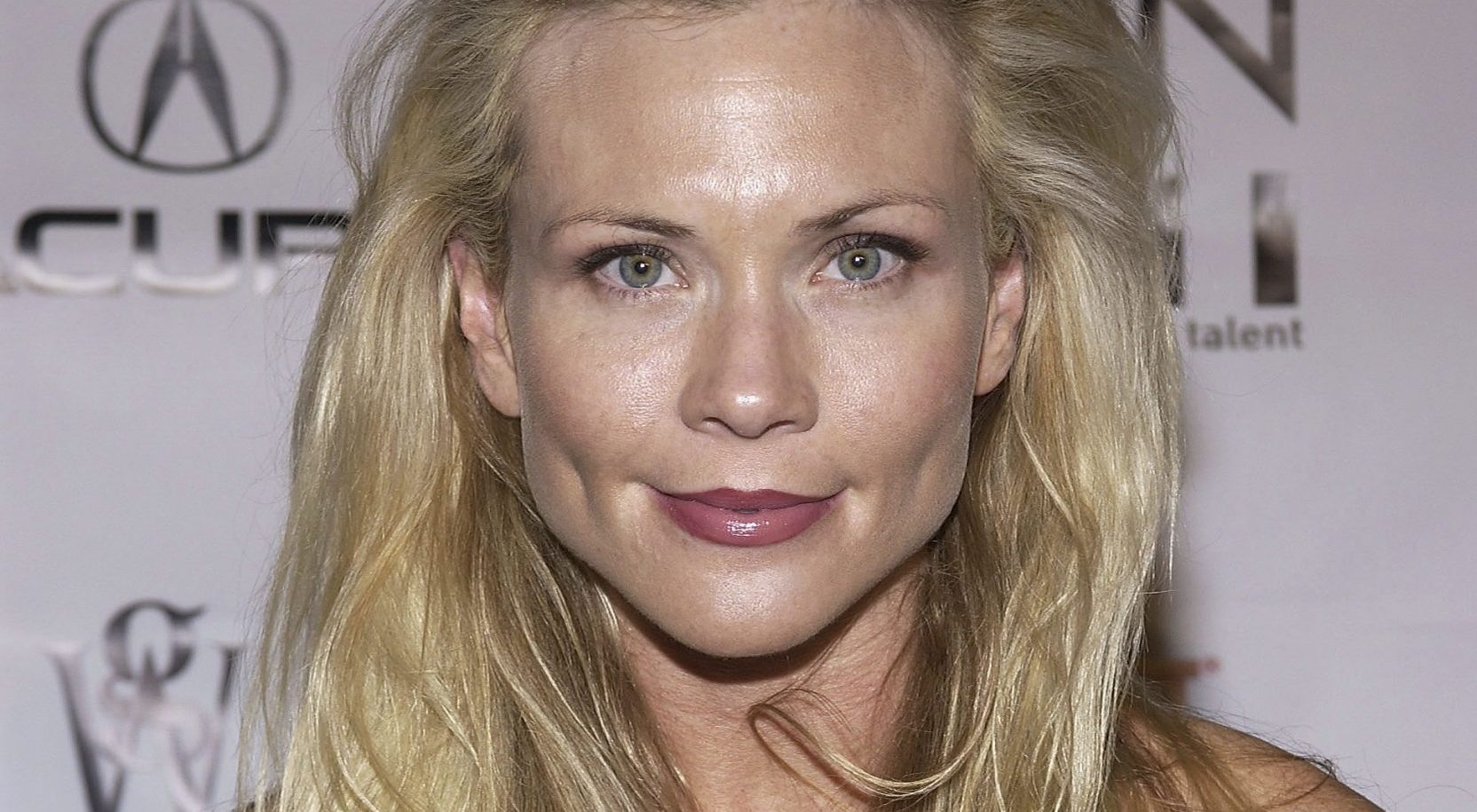 Credit: Amanda Edwards/Getty
Actress Amy Locane is best known for her role in John Water's musical Cry-Baby, in which she starred alongside Johnny Depp and Iggy Pop. Despite appearing in a number of films throughout the early 2000s, in 2006 Locane married wealthy business magnate Mark Bovenizer and retired from commercial acting. Four years after swapping show-business for a life of domestic bliss, Locane was involved in an accident that claimed the life of 60-year-old Helene Seeman. The former actress was found to be well over the legal alcohol limit and was charged with aggravated manslaughter, ultimately receiving a three year custodial sentence. In 2020, a judge reevaluated the case and decided that the initial punishment had been too lenient, resentencing Locane to a further eight years in prison.
Claudine Longet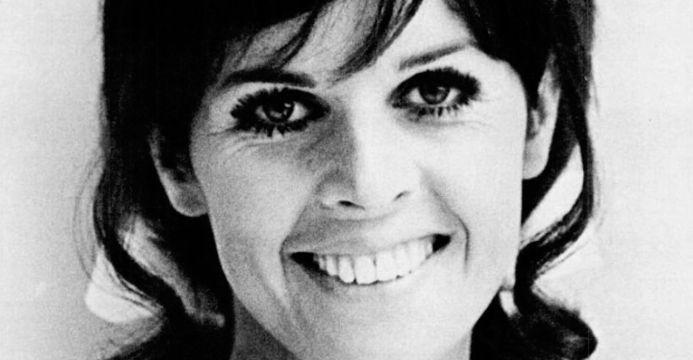 Public Domain/Wikimedia
French singer and dancer Claudine Longet broke into American show-business in the in 1960s, appearing in a number of TV shows including McHale's Navy. After her divorce from TV presenter Andy Williams in 1975, Longet began dating American ski racer Vladimir 'Spider' Sabich. In 1976, the actress was arrested after her new boyfriend was fatally shot at his home. Longet claimed that the firearm had accidentally discharged whilst Sabich was showing her how to use it, but investigators found evidence to the contrary, including diary entries that suggested a rocky relationship and forensics evidence that indicated the skier had been shot from across the room whilst his back was turned. Unfortunately for the prosecution, police committed a series of procedural mistakes that made much of the evidence inadmissible, and – despite a charge of negligent homicide – Longet was handed a 30 day prison sentence.
Spade Cooley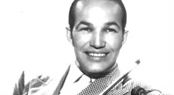 Public Domain/Wikimedia
Donnel Clyde 'Spade' Cooley was an American musician and band leader who eventually found stardom as a TV personality and actor. Throughout his career, Cooley recorded a number of successful songs, appeared in 38 Westerns, and hosted The Spade Cooley Show. After his first marriage fell apart, Cooley married Ella Mae Evans – a 21-year-old backup singer in one of his bands – in 1945. The marriage was turbulent from the start, with accusations of infidelity flying in both directions. Eventually, Evans requested a separation and Cooley agreed, citing "irreconcilability" in his divorce filings. Despite parting ways, the acrimony continued and in 1961 Cooley murdered his ex-wife by repeatedly smashing her head into a wall in front of his 14-year-old daughter, whose testimony in court condemned the musician to life in prison.
Gucci Mane
Credit: Marcus Ingram/Getty
American rapper Gucci Mane found himself staring at a murder charge after a fatal shooting at an apartment in Decatur, Georgia in 2005. According to his statement, Mane was visiting a friend when five men stormed into the apartment brandishing firearms, in what investigators believe was an attempted robbery. After one of the men punched him in the face, Mane produced a pistol and fired several shots, hitting one of the assailants and causing the group to flee. The body of the man who had been shot was found three days later near a local school, and Mane handed himself in to police, who charged him with homicide. Eventually, after a lengthy investigation, the 'Icy' rapper was cleared of any wrongdoing.
Henry Ruggs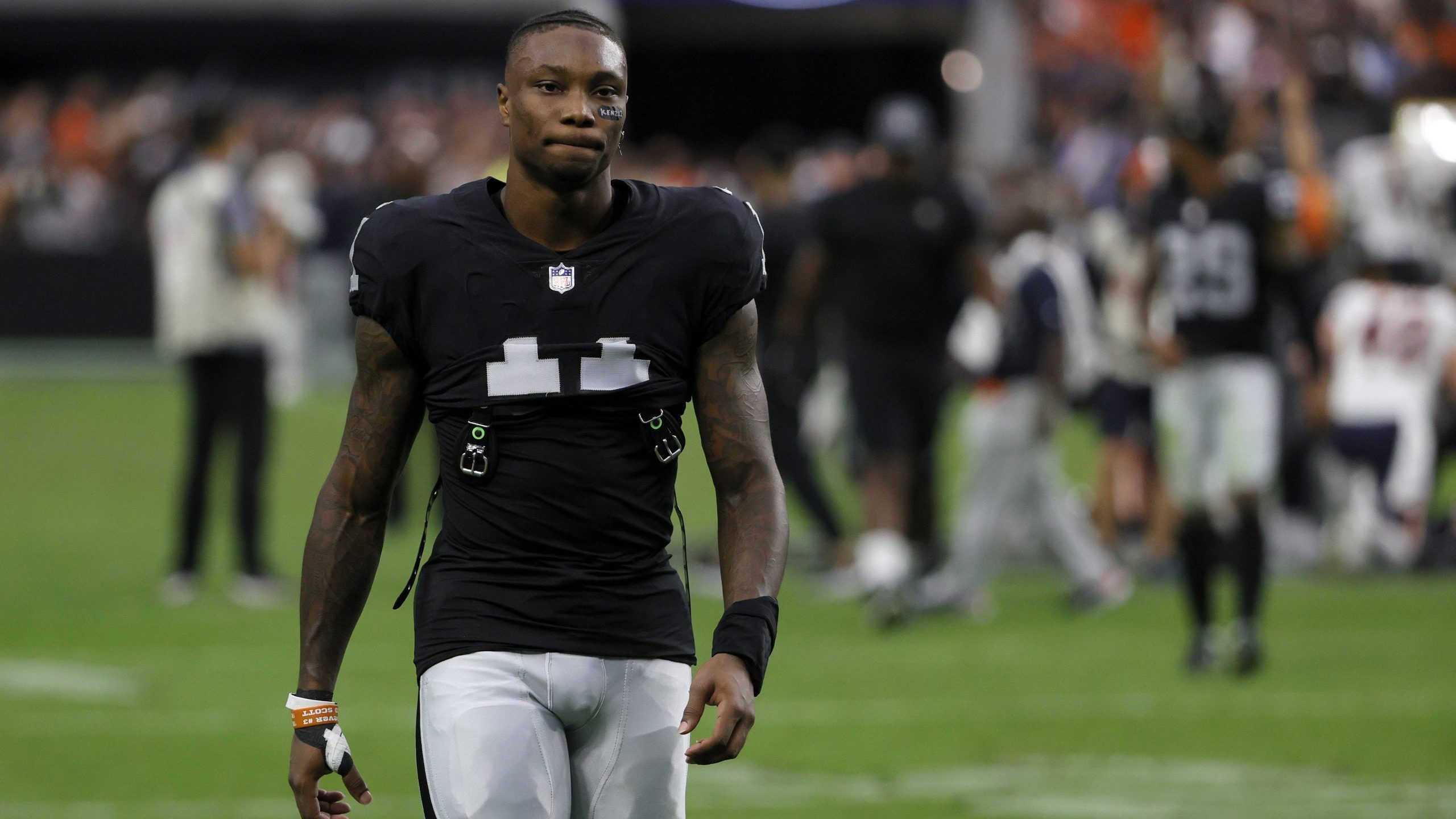 Photo by Ethan Miller/Getty Images
Ruggs is an American football wide receiver for the Raiders team. In November of 2021, he was driving a vehicle with twice the legal limit of alcohol in his blood. While driving at 156mph, he slammed his car into the back of another vehicle. The Toyota he hit was soon engulfed in flames and the driver was found dead inside. His trials have been a slow process, only beginning in late 2022, but he will likely be charged with driving under the influence resulting in death. The punishment for this is typically 2 to 20 years in prison.
Howard Hughes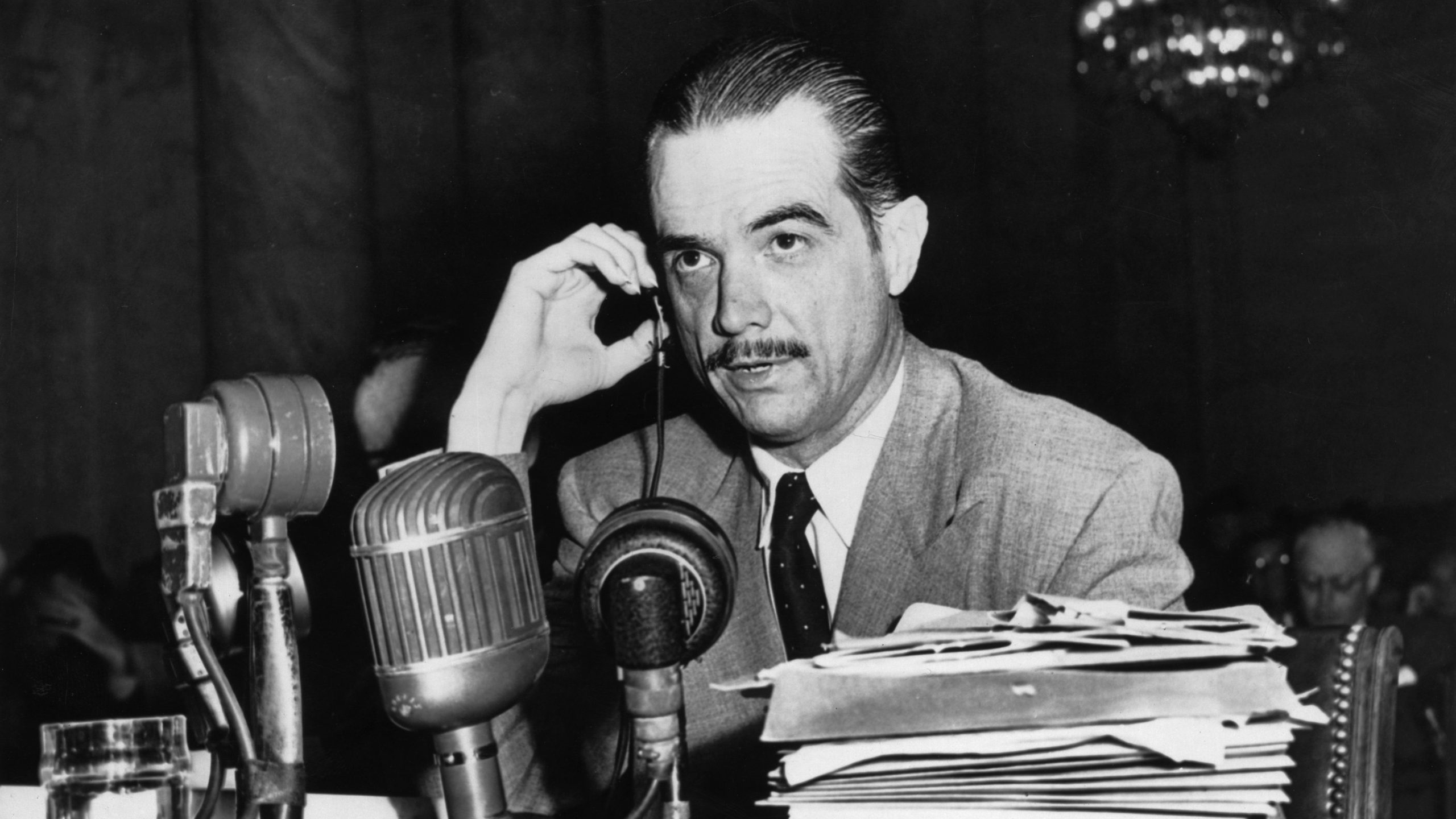 Photo by Hulton Archive/Getty Images
Howard Hughes was a billionaire who lived from 1905 to 1976. It was 1936 when Hughes killed a fellow citizen. He hit a pedestrian while driving his car in an accident that proved fatal. Though he was entirely responsible for the pedestrian's death, no charges were pressed. Being super rich in the 30s sure saved you from a few things.
Robert Blake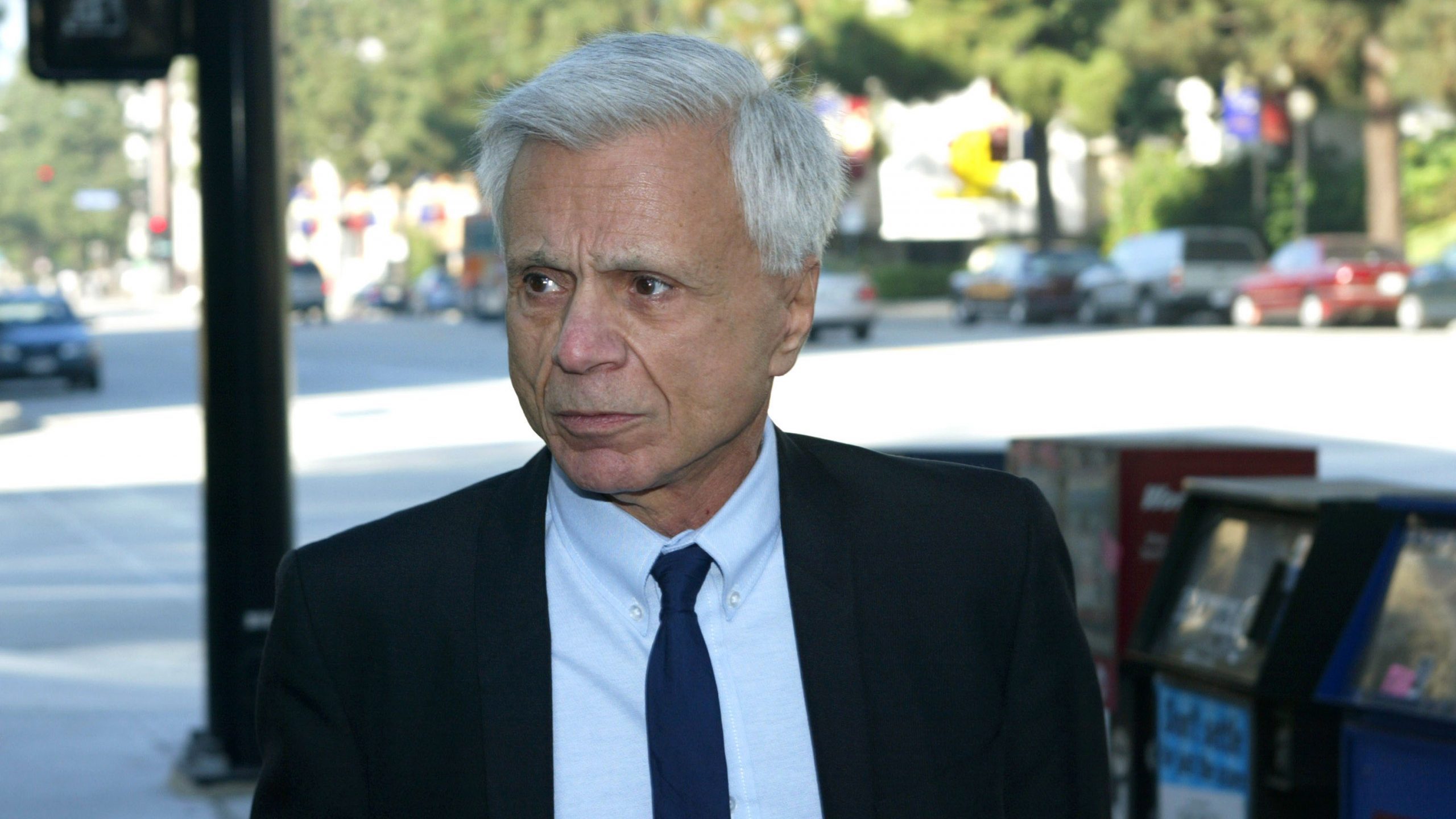 Photo by Michael Buckner/Getty Images
Actor Robert Blake is known for his role in the 1967 film In Cold Blood. In 2001, Blake was accused of murdering his wife Bonnie Lee Bakley. The trial went on for over a year, and after much back and forth, Blake was acquitted. However, after further investigation into Bakley's death went on, Blake was in fact found liable for intentionally causing his wife's death even if he did not directly murder her.
Dwayne Goodrich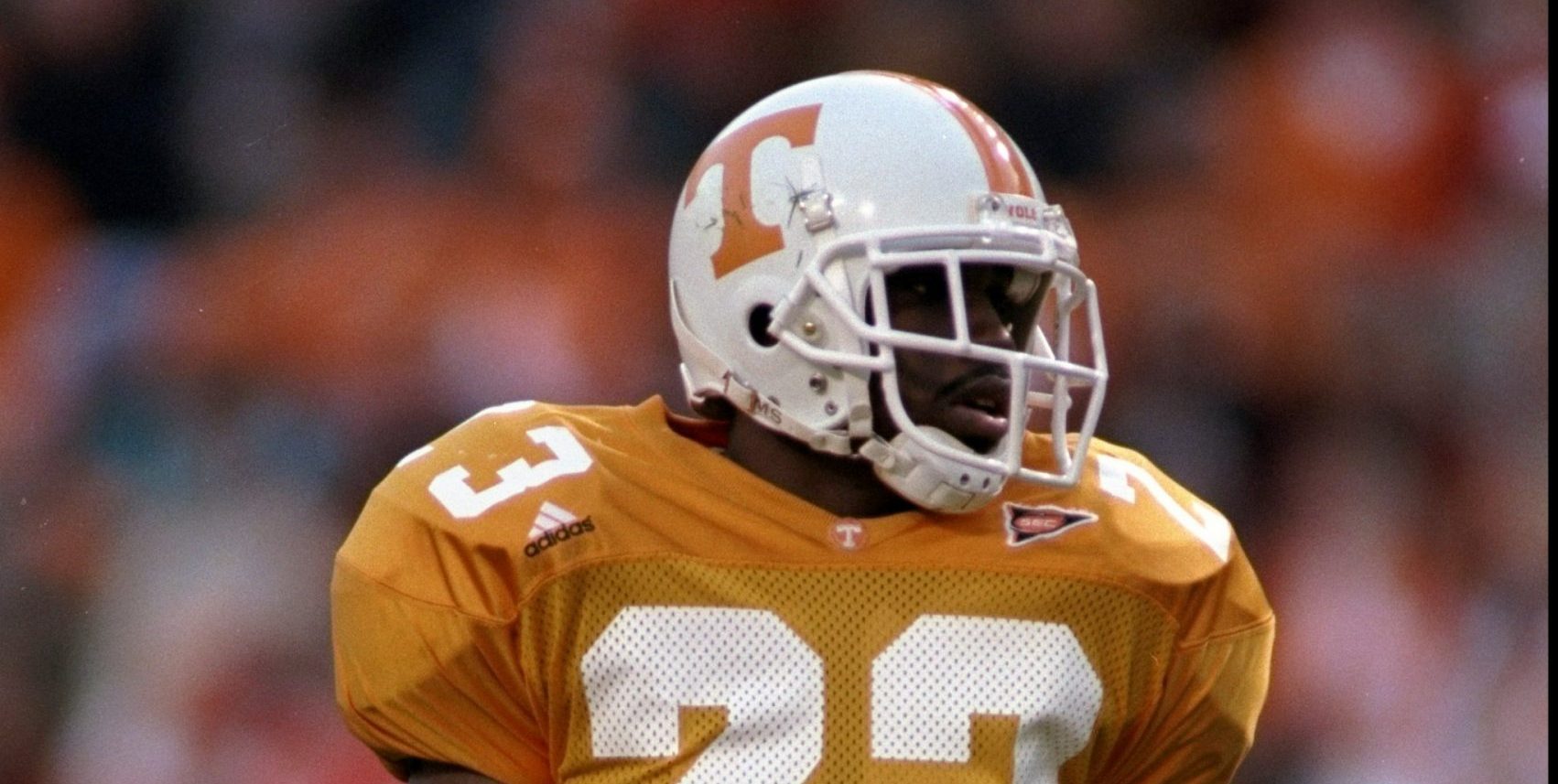 Credit: Scott Halleran /Allsport
Dwayne Goodrich was once a cornerback American football player for the Dallas Cowboys. In 2003, Goodrich was driving down a motorway in Dallas where a car was in flames on the side of the road. Two men were out of their own vehicles and attempting to save the man who was still inside the burning vehicle. Goodrich hit both of the men in question with his car leading to him being convicted of criminally negligent homicide on two counts. As punishment he was sentenced to seven years in prison where he later had five more years added to his sentence.
Craig MacTavish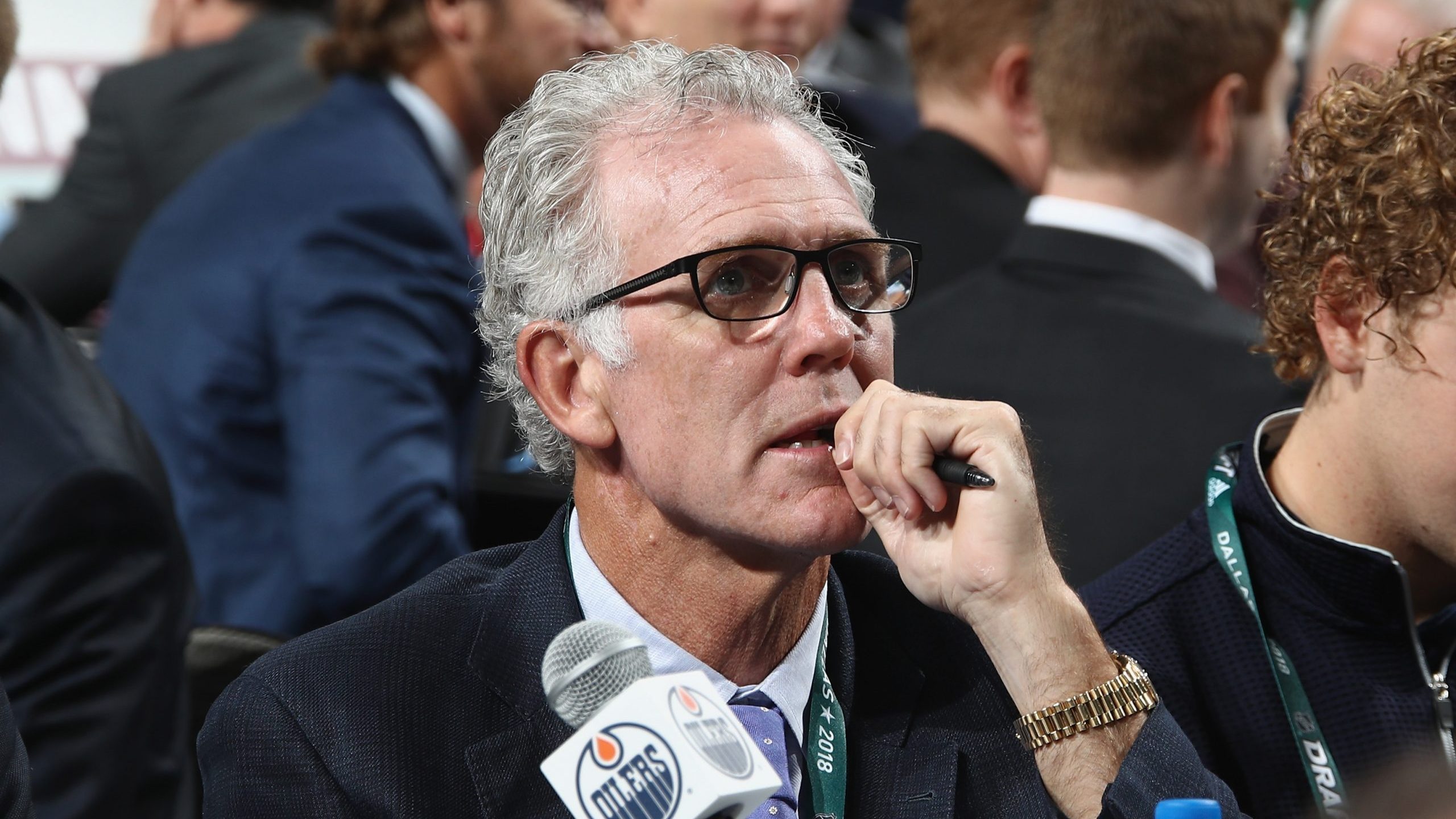 Photo by Bruce Bennett/Getty Images
Craig MacTavish spent nearly twenty years as a hockey player in the NHL before becoming a coach. Near the start of his career, he did not play for an entire hockey season due to his involvement in the death of a woman. In 1984 Kin Radley died due to injuries that she acquired in a car crash. The crash had been the fault of MacTavish who had been driving under the influence of alcohol. He hit Radley's car hard enough for it to flip and hit two other vehicles. For this crime, MacTavish spent only a year in prison.
J.R. Smith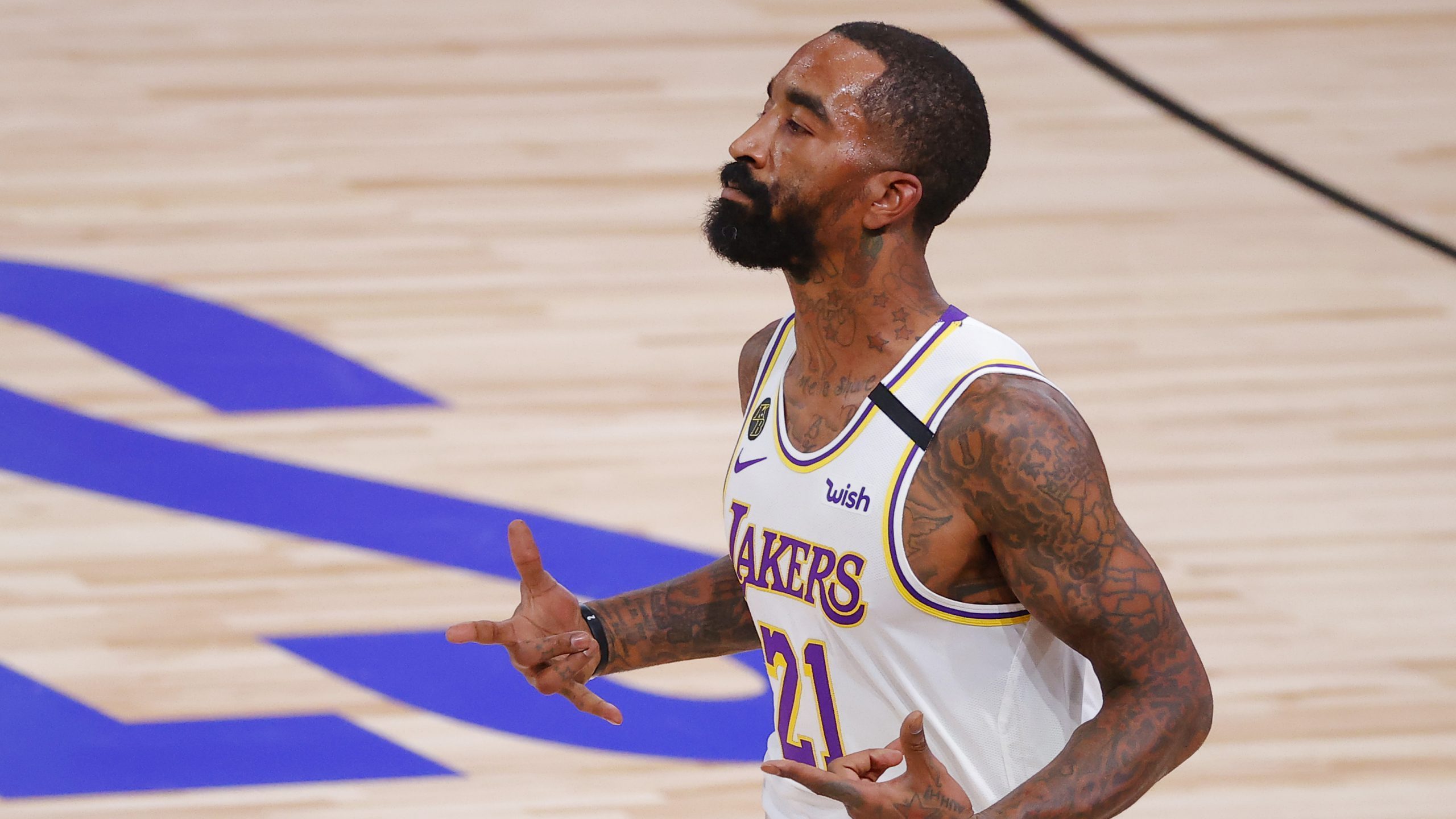 Photo by Kevin C. Cox/Getty Images
J.R. Smith is a former NBA player. The death he is responsible for also occurred through a car collision. In 2007, he failed to stop at a stop sign, which resulted in an accident that killed the passenger in the other vehicle. Smith did plead guilty of vehicular manslaughter in court. Though he was sentenced to 90 days in prison, he ended up only serving 30.
Skylar Deleon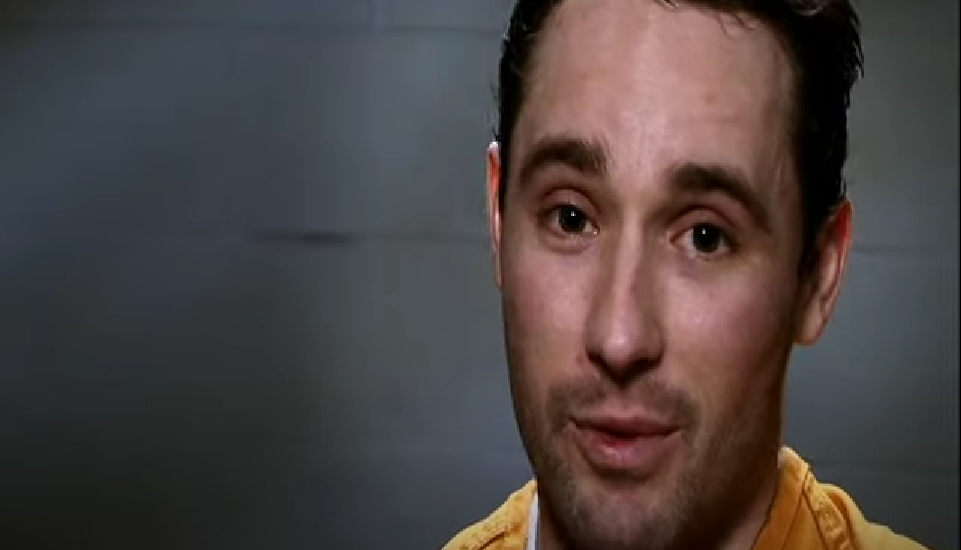 Deleon was once an actor, but it is not surprising that's not what he's remembered for after what he did. In 2004, Deleon convinced couple Thomas and Jackie Hawks to take him on a test cruise on their yacht. He did this by acting as if he wanted to purchase it from them, and just wanted to try it out first. Once they were far enough out on the water, Deleon tied the couple to the anchor, still conscious, and pushed them overboard, drowning them. After the trial, it was found that Deleon was also guilty of another murder in 2003. He was sentenced to death in 2008.
Paul Kelly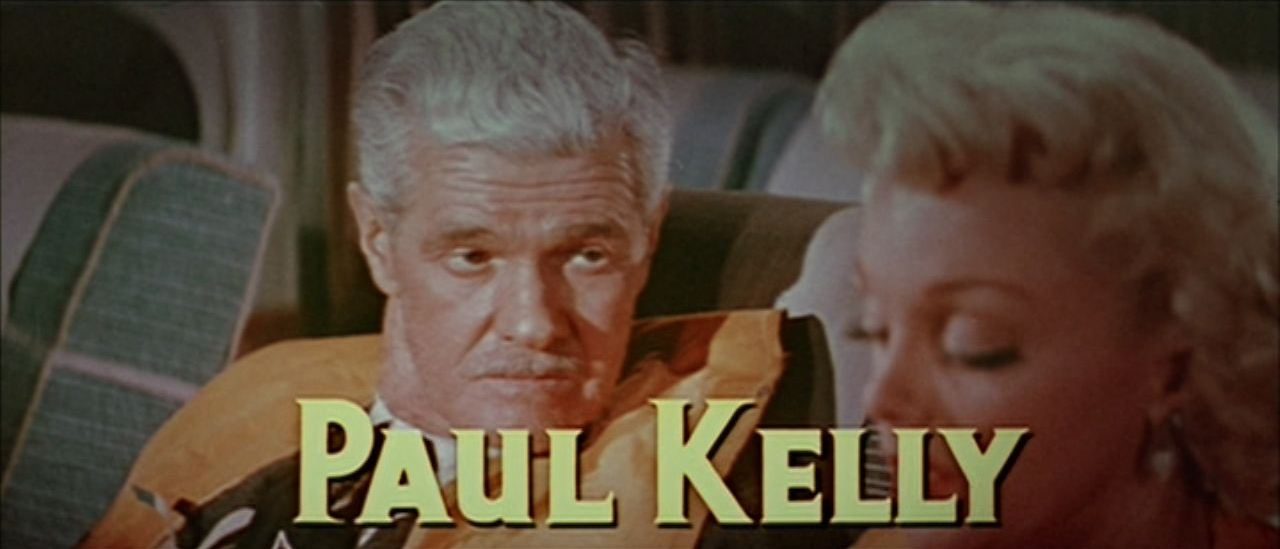 Paul Kelly was a well-known and beloved American actor. He got into a fight with fellow actor Ray Raymond back in 1927. The fight was about Raymond's own wife. Raymond was significantly smaller than Kelly and was thus hurt very badly in the fight, and died from sustained injuries just two days later. Kelly was arrested immediately and sentenced to 10 years in prison. He only ended up serving just over two years, though, and even married Raymond's widowed wife when he was released.
John Wilkes Booth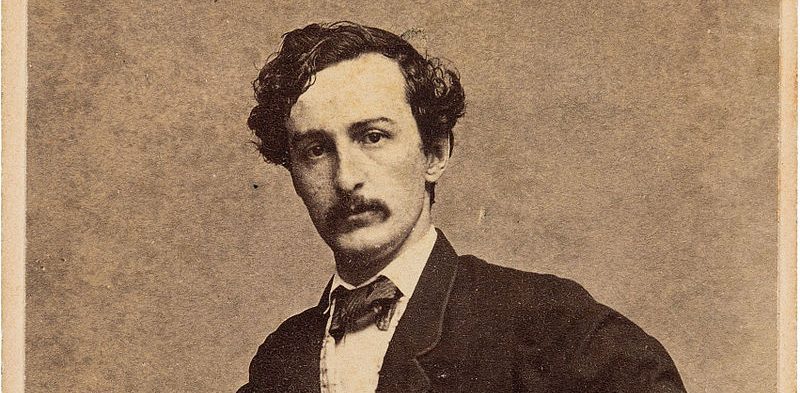 You may have heard this name when looking into the assassination of Abraham Lincoln. At the time, though, he was known as a rather famous theatrical actor. As you may know, Lincoln was assassinated in a theatre in 1865 while watching the play Our American Cousin. Upon killing Lincoln, Booth escaped the scene and was found in a barn twelve days later, whereupon a union soldier killed him there.
Aaron Hernandez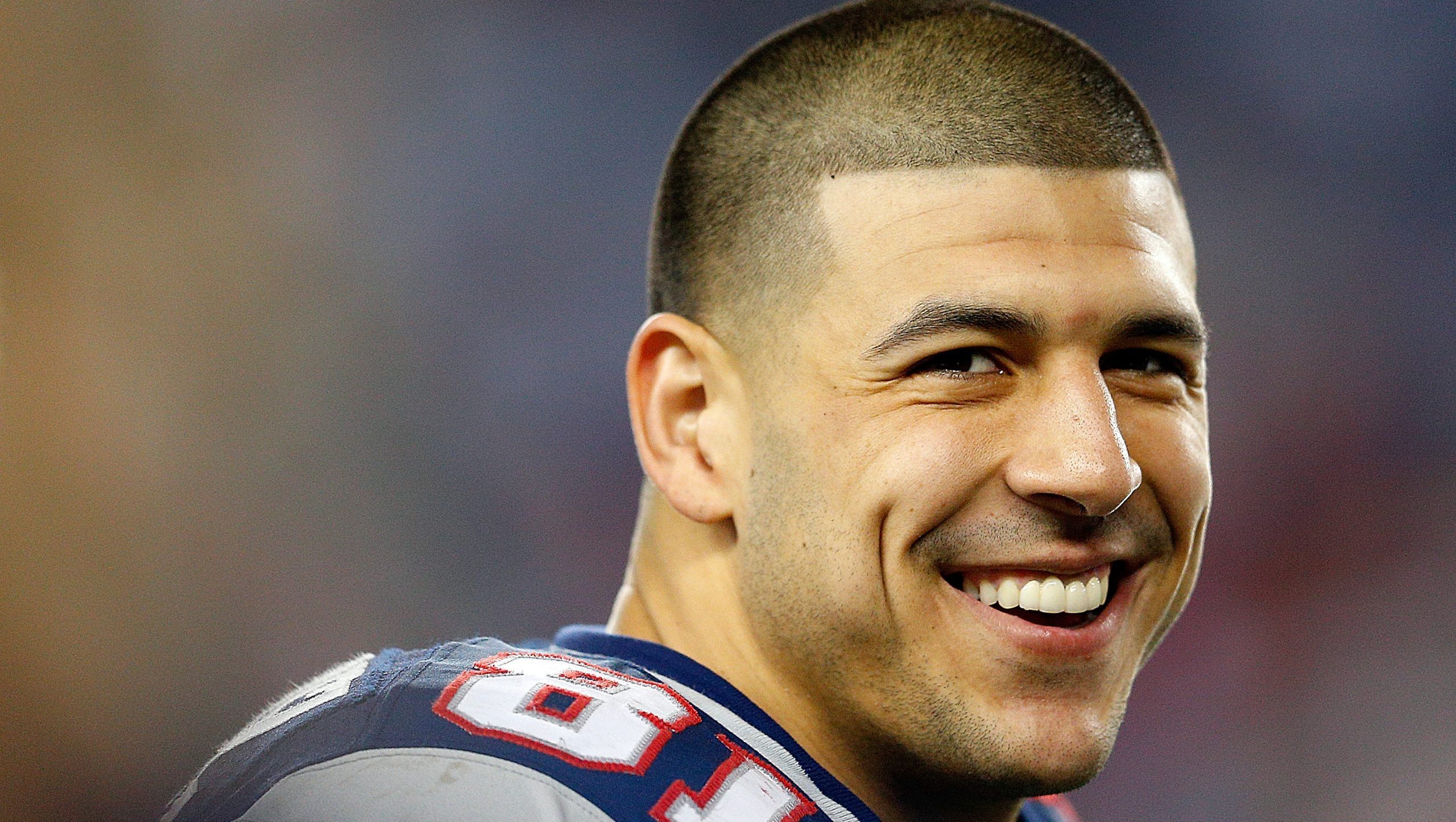 Photo by Jim Rogash/Getty Images
Semi-professional football player Odin Lloyd was killed in 2013. The thing that made this murder so noteworthy was that Aaron Hernandez, an all-star footballer himself, was the perpetrator. Hernandez saw Lloyd talking to two men who he had gotten into a fight with once before. He was enraged and later picked Lloyd up in his car, which was the last time Lloyd was ever seen alive. Hernandez was sentenced to life in prison without parole in 2015.