This sent shivers down my spine
James Best and his friend Rose have always been very close but he had never dared ask her to be his girlfriend officially. When he heard that their favorite artist, Newton Faulkner was going to be appearing on an evening BBC chat show hosted by Rob Brydon, he though it was a perfect opportunity to ask her out.
Advertisement
-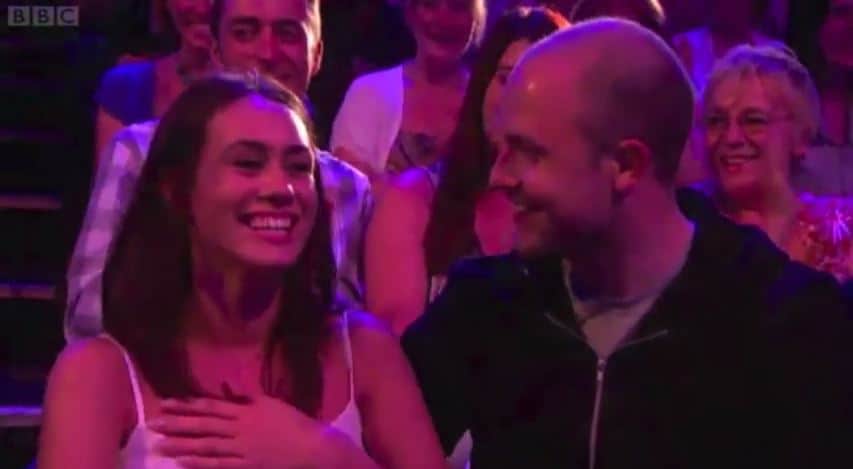 Advertisement
Before the show he asked if he would be able to ask Newton to stand up and serenade Rose with their favorite song "Dream Catch Me". Newton agreed.
-
During the evening James nervously asked the question and Newton obliged, grabbing his guitar and heading up to the spot where James and Rose were sat.

Advertisement