-
Advertisement
In case you haven't heard of indoor sky diving before, this is a system known as iFly. It is essentially a wind tunnel blowing up from underneath creating a cushion of air that replicates the conditions and feeling a sky diver will experience.
In this clip a guy who had clearly had a lot of time in the tube shows off his skills. He even does a bit of a Spiderman impersonation that is a real crowd pleaser.
Advertisement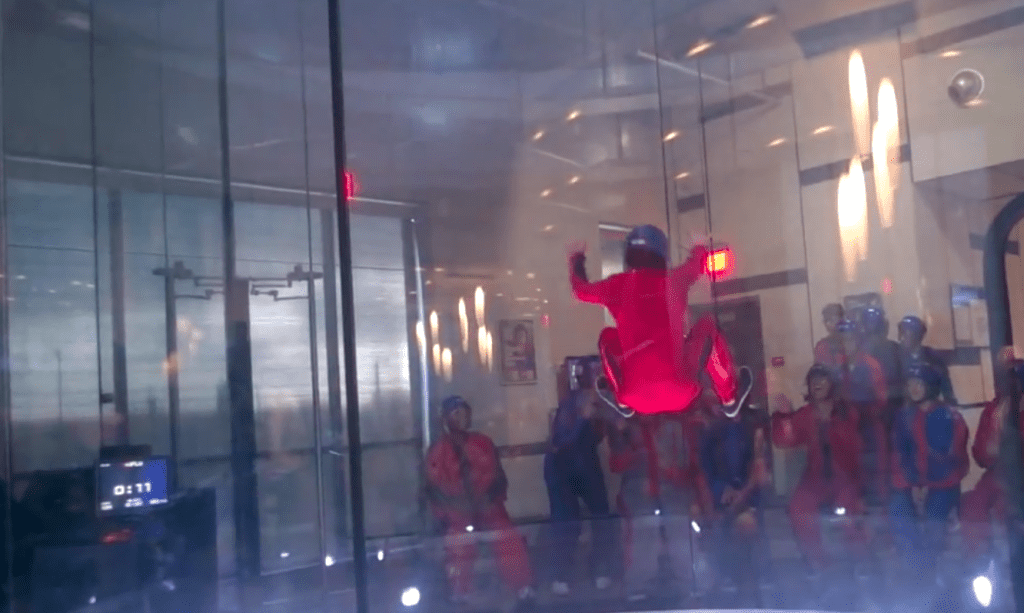 -
If you decide you want to try iFly for yourself, you just have to try to do the Spiderman too. Looks so cool.
Advertisement