Let's face it ladies, we're all tired of seeing endless pictures of all those "perfect 10" chicks everywhere we turn.
[AdSense-A]
Just where are the perfect 10 guys? Well, here's one…Meet Brock O'Hurn.
Well, here's one…Meet Brock O'Hurn.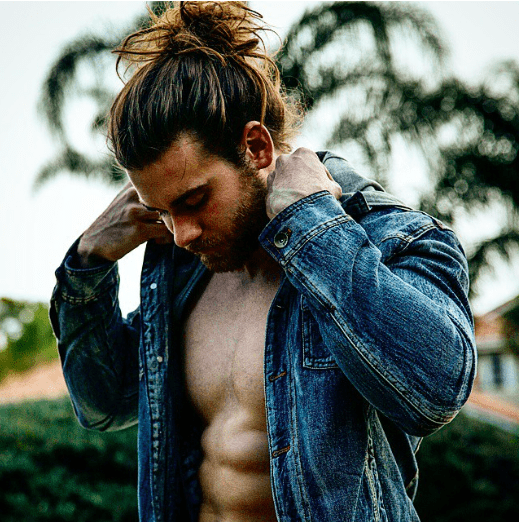 And when we say "man bun" we're not talking about the ones he sits on, though I'm guessing that he likely has a great pair. We're talking about the one on his head.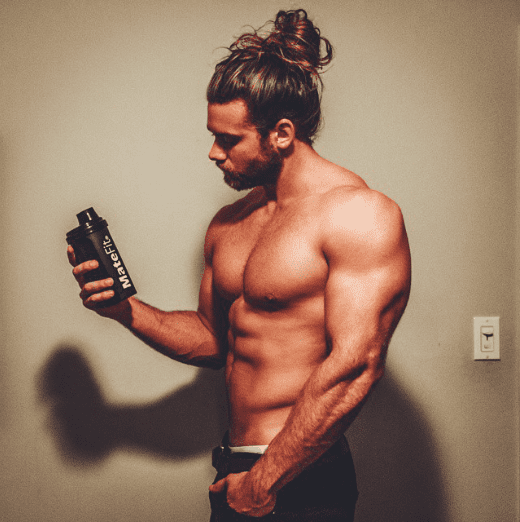 Brock has been dubbed the "king of man buns" and he's not afraid to flex his perfectly tousled top knots (and all the rest) on his impressive Instagram account.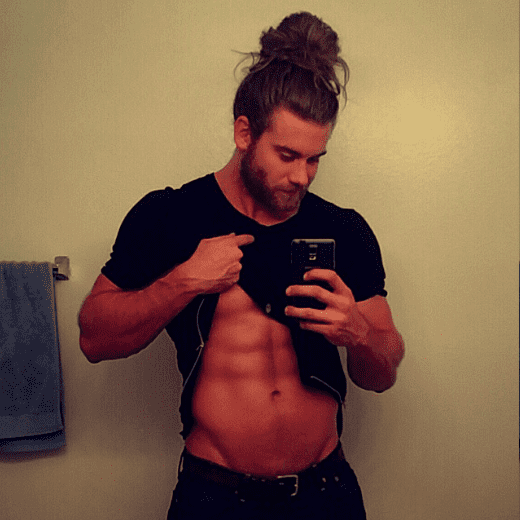 And if flowing better-than-Fabio locks and messy man buns aren't enough to get you drooling, there is something wrong with you. Please also know he is also 6'7" and RIPPED – hello?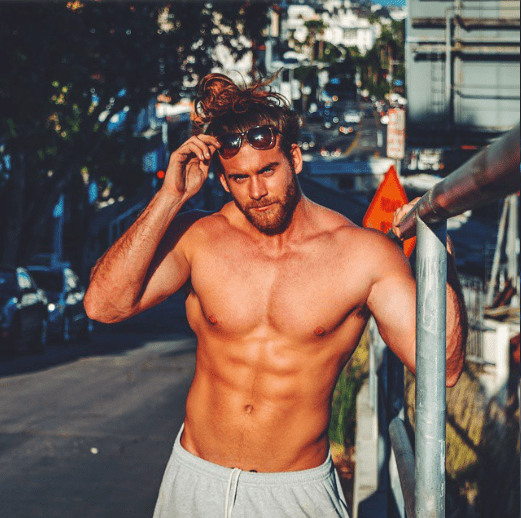 [AdSense-A]
You might wanna open up a window before you admire this bun-clad eye candy. It's about to get seriously steamy all up in here.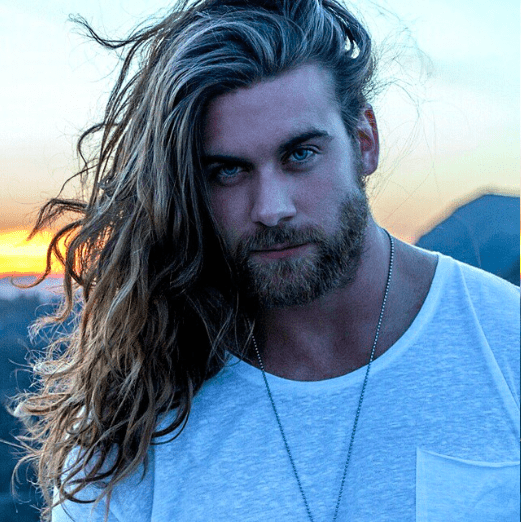 In addition to being incredibly hot…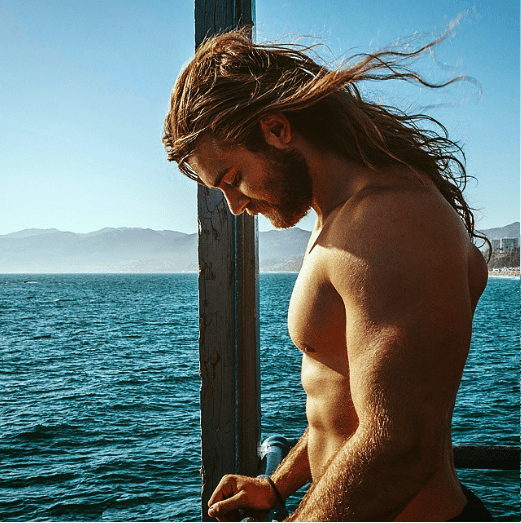 Brock is definitely the master of man buns.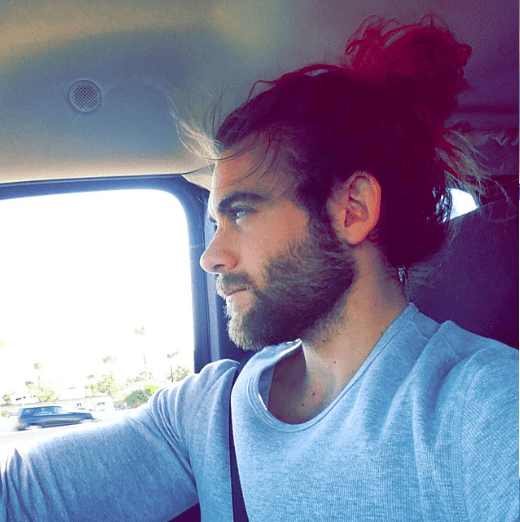 …and the fact that he's 6'7″ and absolutely shredded doesn't hurt either!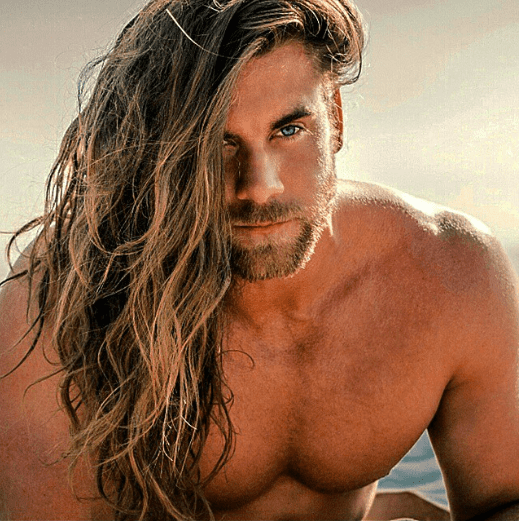 So move over Kim K, these buns are really going to break the Internet!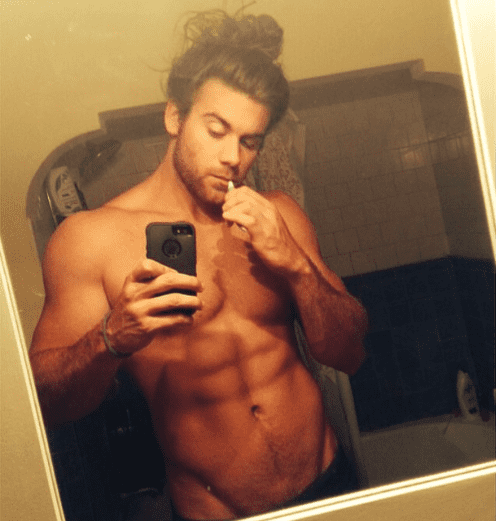 It's not hard to see why all the ladies are really falling head over heels!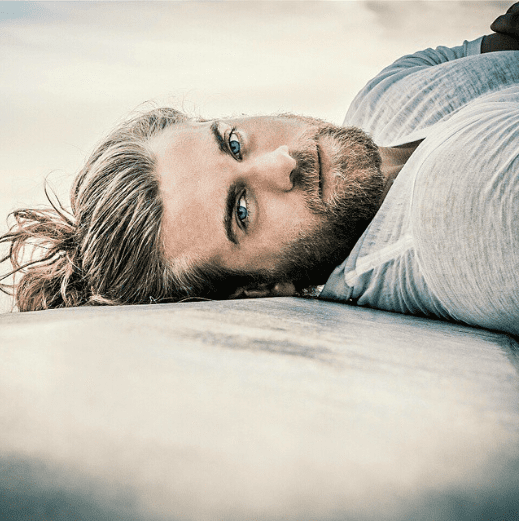 I'm not sure coffee isn't the only hot thing in this picture.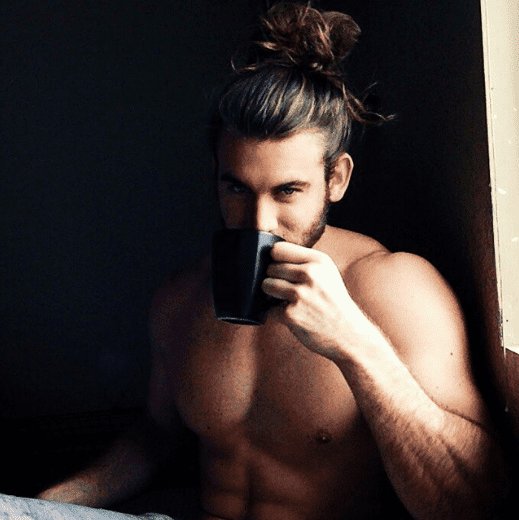 And if looking like a mythical god isn't impressive enough, this LA dude also happens to love dogs…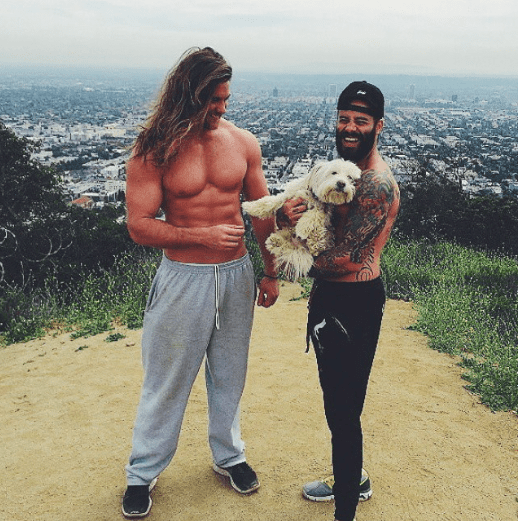 …and likes to hang out with adorable babies…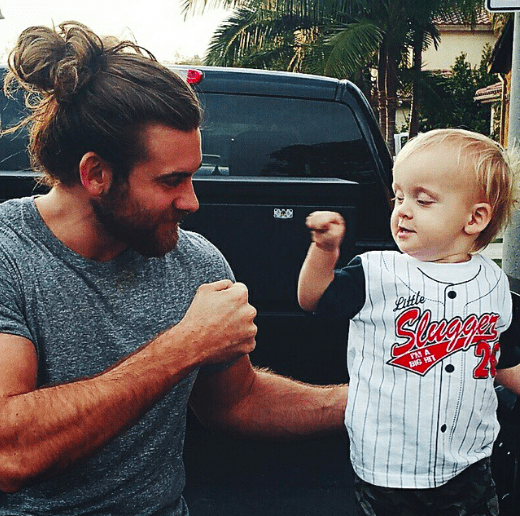 He brings his mom flowers on the reg.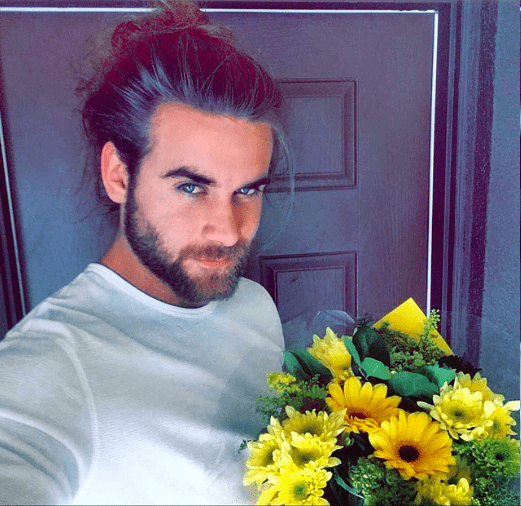 Seriously, you probably didn't even know someone this perfect even existed, right?