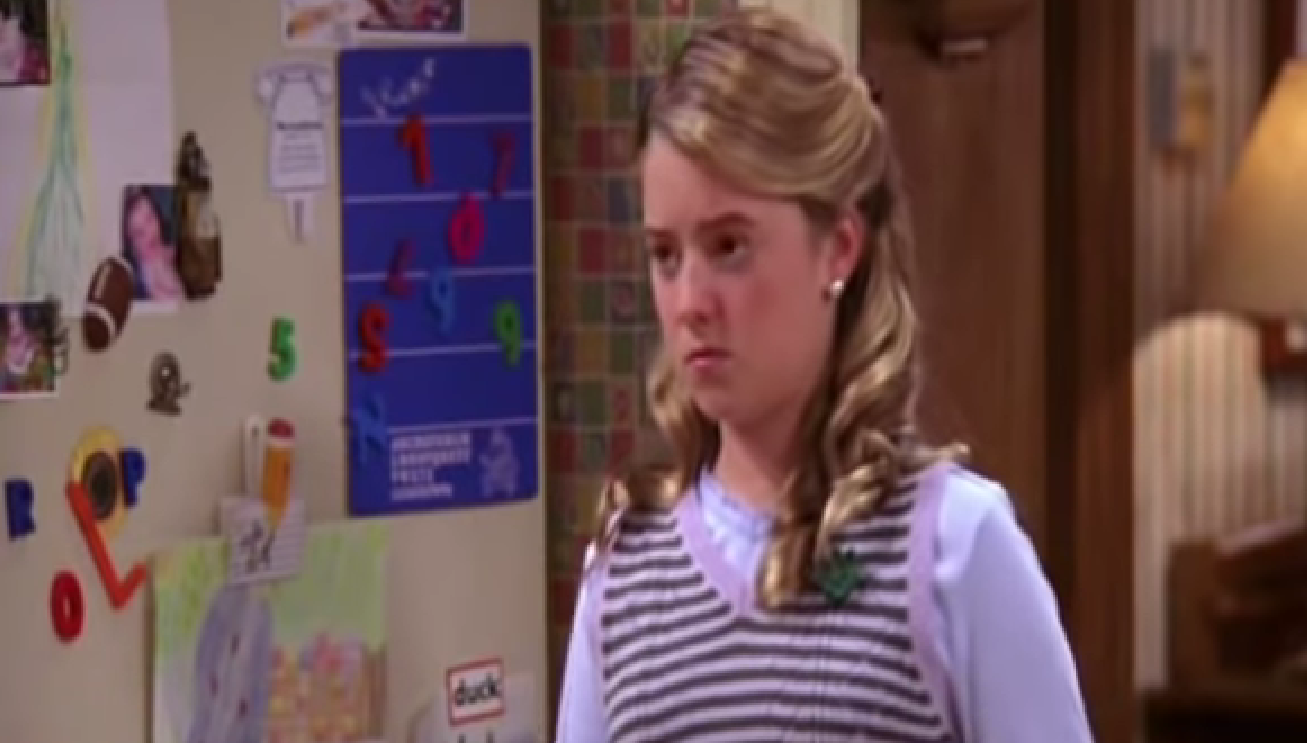 Ray Romano then: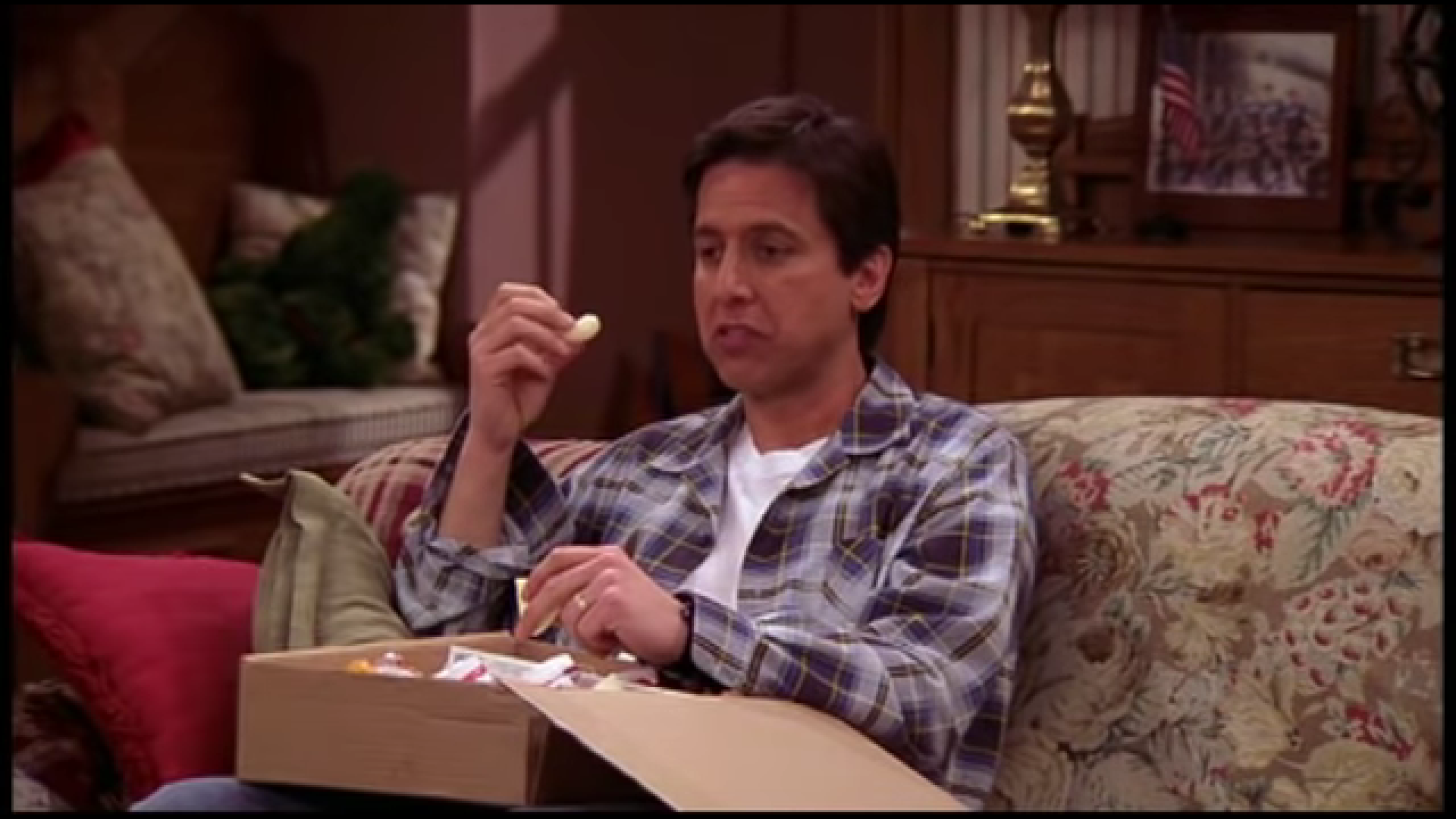 Before his starring role in Everybody Loves Raymond, Romano grew up in Queens and initially studied to become an accountant. As perfect as his monotone delivery would work in a bank, he would start comedy after competing in the Johnny Walker Comedy Search, and from there found his way to performing on Letterman.
Now: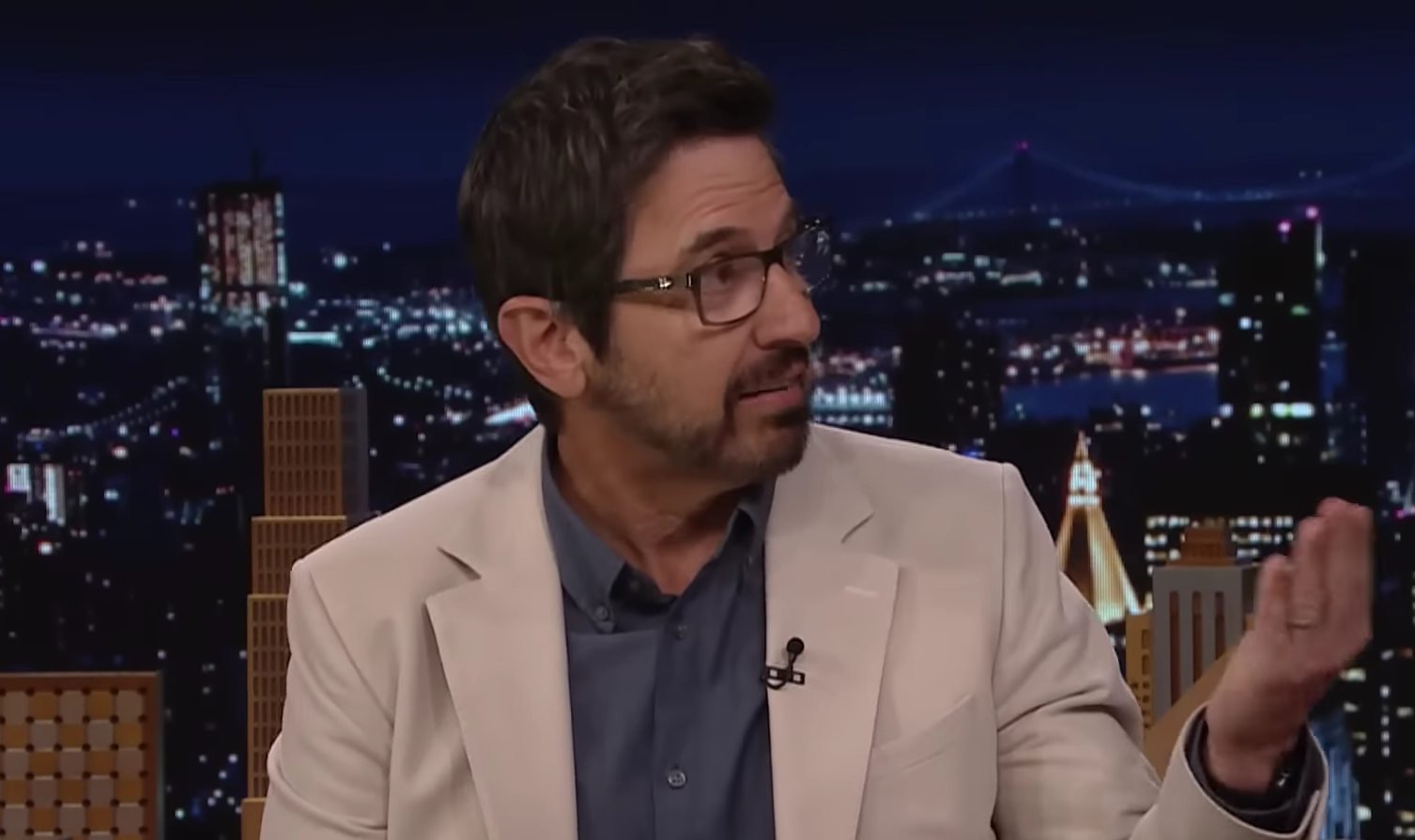 Credit: Tonight Show With Jimmy Kimmel via YouTube
Ray earned Prime Time Awards galore for his role on the show and managed to squeeze in a Simpson's cameo while he was at it. Since the show's end in 2005, he's shown his range not just as a comedian, but a performer in general. He voiced Manny the Mammoth in the Ice Age films and channeled his inner Queens in The Irishman.
Patricia Heaton then: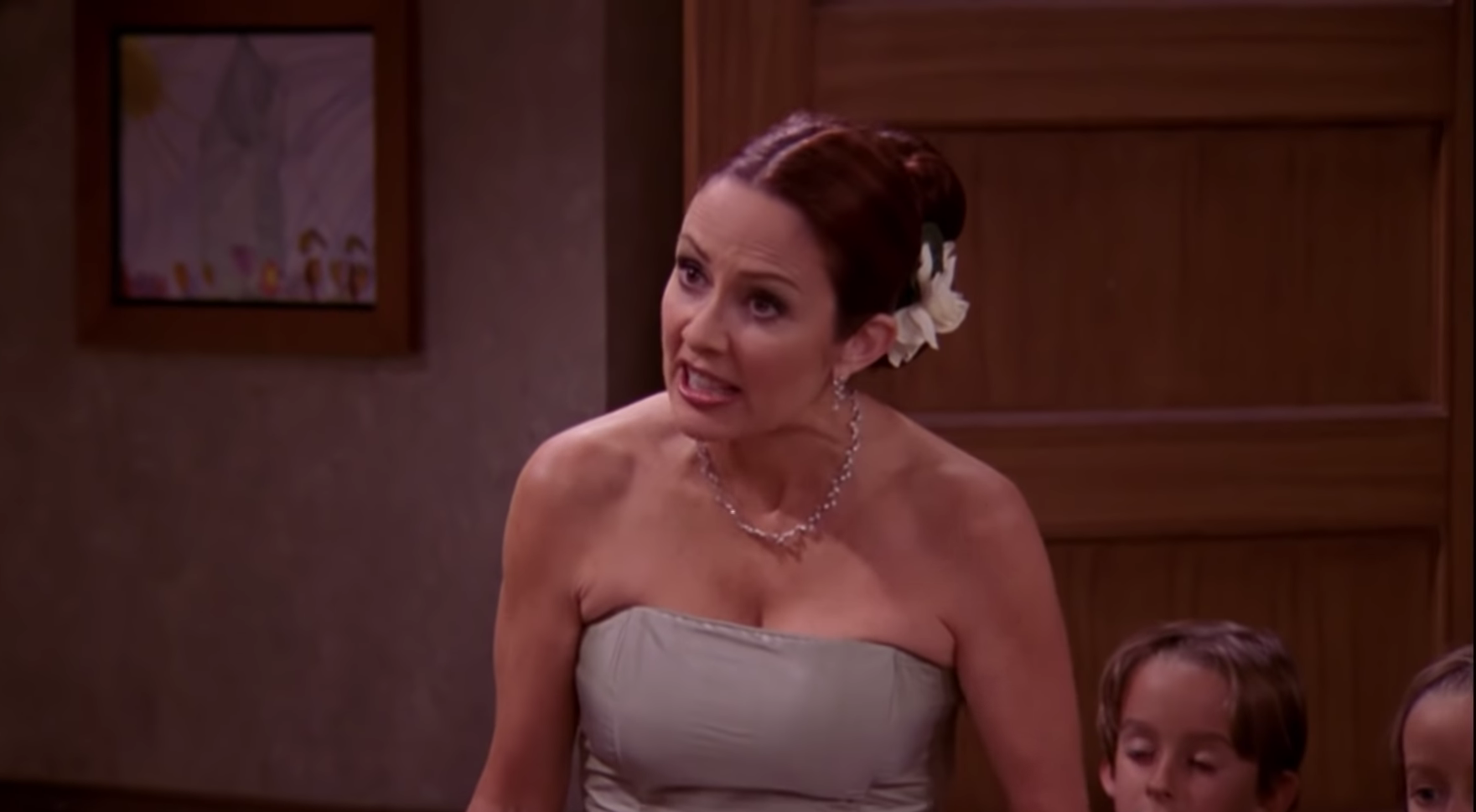 Heaton was the perfect fit for Debra Barone, nailing her role as the only normal human in the room. As a wife struggling with a man-child and several ordinary children, Heaton was often the series' most relatable and sympathetic voice. Her big screen debut came a few years prior in John Carpenter's 1992 film Memoires of an Invisible Man.
Now:
Credit: popgoestheculture via Wikimedia Commons
Everybody Loves Raymond launched Heaton into superstardom. Her role as Frankie Heck in ABC's The Middle was arguably just as huge, and she has appeared in several Fox network series in recent years. She has been a devout Christian since childhood, having been raised one of six sisters in a deeply religious household.
Brad Garrett then: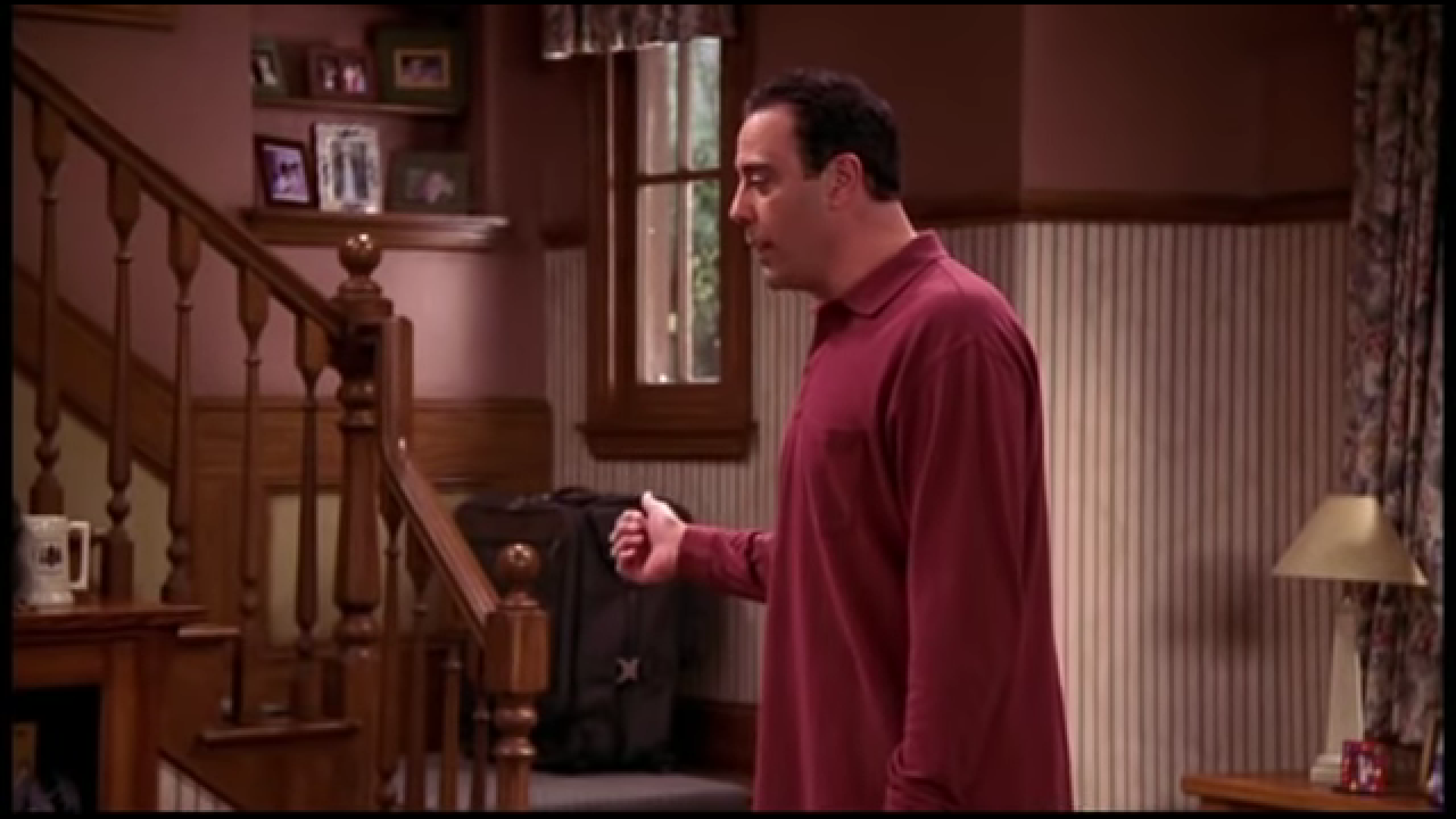 Garrett played Robert Barone, the obvious second child who inherited his mother's neurotic nature but received none of the doting. Just the tone of his voice is instantly recognizable, bouncing back and forth with Ray's for some truly deadpan and bass-heavy scenes. He was an accomplished comedian before ever joining the show.
Now:
Credit: worldpokertournament via Flickr
After the show ended, Garrett largely sought out more acting roles and was right at home in the voice-over booth. Disney and Pixar have him on speed dial at this point, as he has worked with them on Finding Nemo, Tangled, Finding Dory, and the Christopher Robin film. There is no finer match for Eeyore.
Madylin Sweeten then: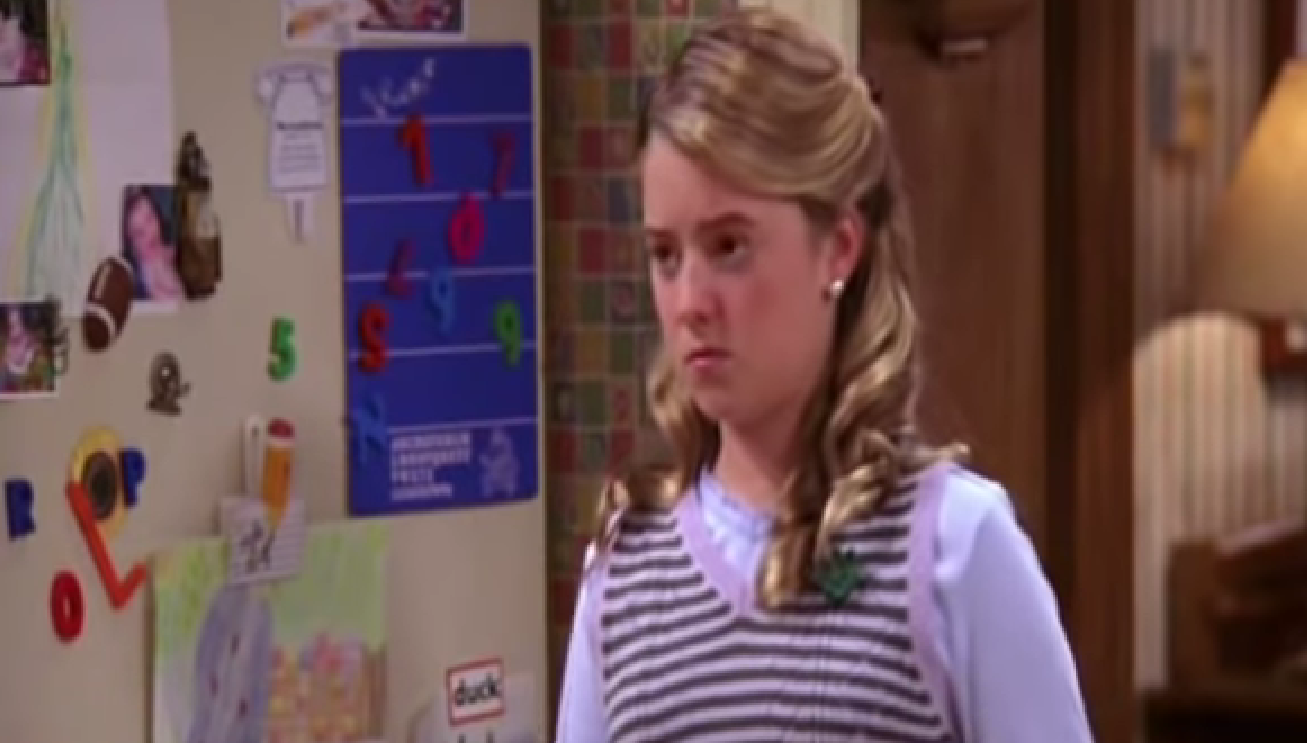 Ally Barone was the only girl born of her parents or grandparents, and as such is showered with love and praise by her entire family. Both her IRL brothers, Sullivan and Sawyer, appeared on the show as Ally's on-screen brothers, bringing an extra sense of realism to the sibling rivalries at the heart of many episodes.
Now:
Credit: Alberto E. Rodriguez via Getty Images
Ally kept up the odd-onscreen performance post her time on the show but also pursued her other creative passion. She graduated from the Fashion Institute of Design and Merchandising with a degree in interior design, though she has popped up on Lucifer, Gray's Anatomy, and the occasional short film.
Sullivan Sweeten then: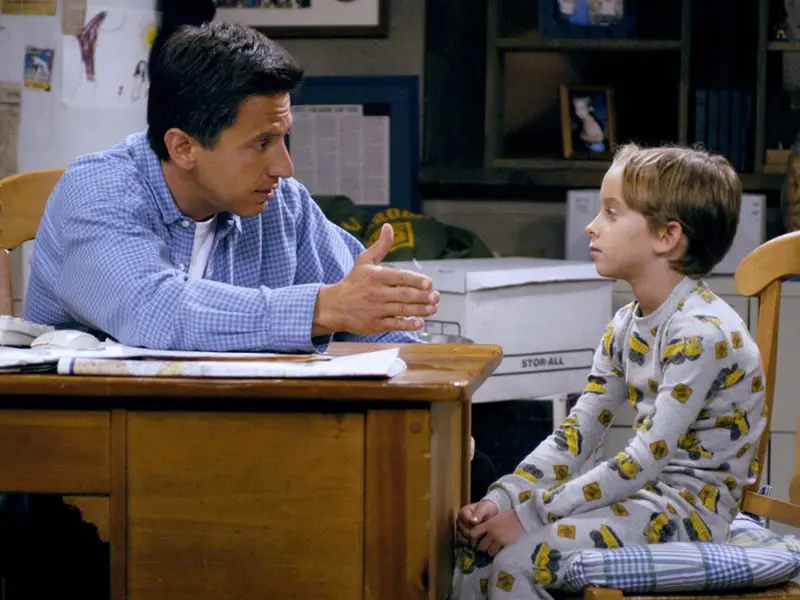 Michael Barone had a role on the show much like Ally, he was compassionate and optimistic, though did often see himself as the superior twin. He was played by Sullivan, who began acting on the show at two years old and finished after he turned 10. The cast were all dear friends and enjoyed seeing the twins grow.
Now: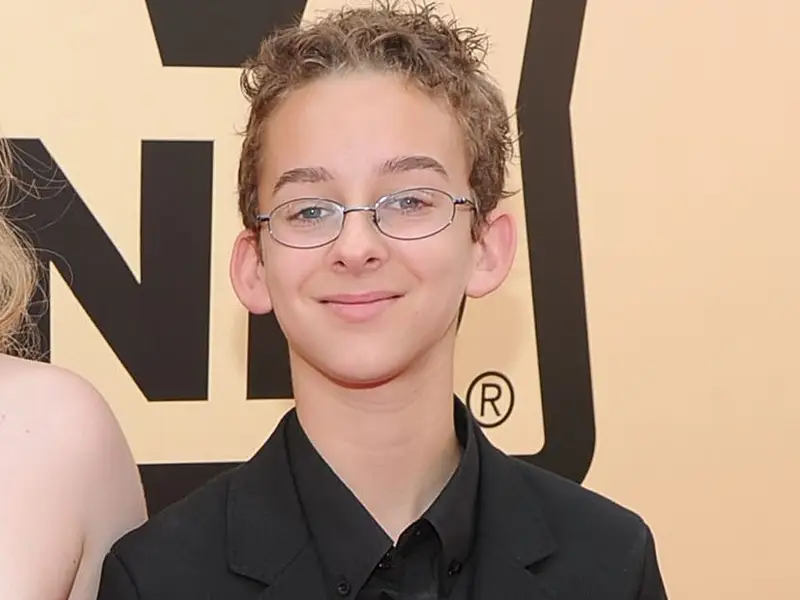 Credit: Alberto E. Rodriguez via Getty Images
Though he stepped away from acting after his roles on Raymond and Even Stevens, Sullivan has made a few minor appearances on reality TV in the past decade. He appeared on episodes of both The Dr. Oz Show and What Not to Wear. After the tragic death of his twin Sawyer in 2015, he has largely remained out of the public eye.
Monica Horan then: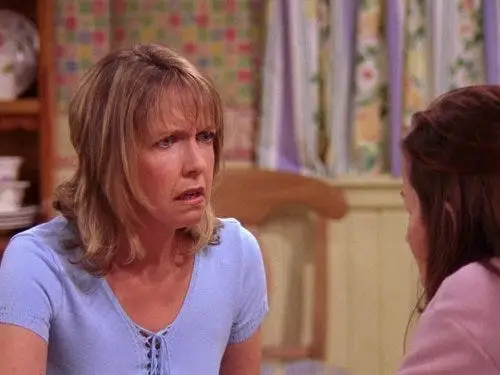 To counteract Debra and her level-headed demeanor, Horan played Amy MacDougall, her anxious long-term best friend. While she was often overly sensitive, her will-they-won't-they relationship with Robert was always charming, as the two created their own, maladjusted ways to eventually find happiness with each other.
Now: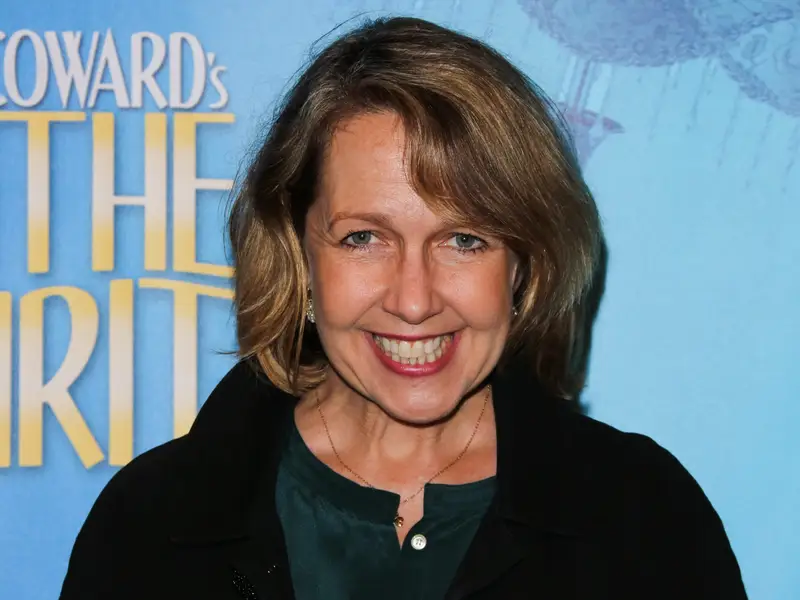 Credit: Paul Archuleta via Getty Images
Horan has only acted in a few TV projects since the show's end, preferring to spend time with her husband and children in her native Pennsylvania. She met her partner, Phillip Rosenthal, years before Everybody Loves Raymond, though he would go on to become an executive producer on the show. She also appeared on his 2022 Netflix series Somebody Feed Phill.
Doris Roberts then: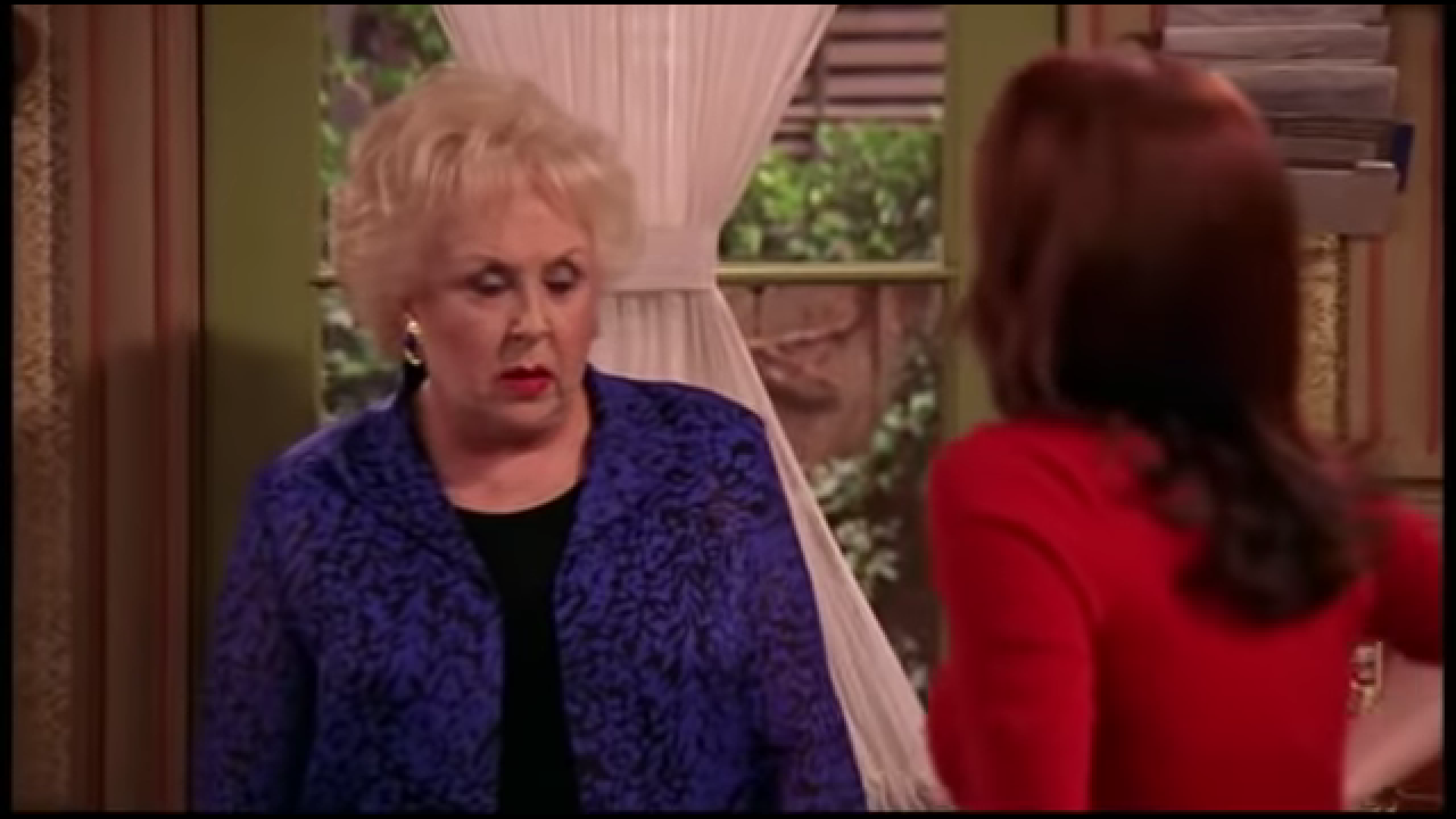 In many ways, the show was all about Marie Barone. It's her matronly adoration of Raymond that creates the circumstances we see at the start of the show. Roberts had some big shoes to fill, luckily she was already a well-experienced Hollywood star by the 90s and gave the world a wicked stepmother from hell.
Now: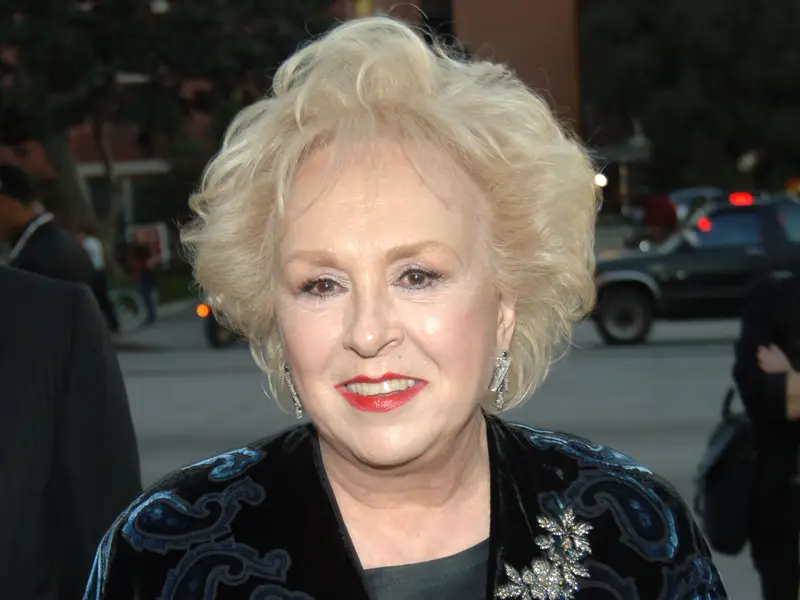 Doris Roberts passed away in 2016 of natural causes and managed to fill her 90-year-long life with iconic moment after iconic moment. She would get a chance to work with her daughter-in-law again in Patricia Heaton's series The Middle, which several other co-stars would also cameo in.
Peter Boyle then: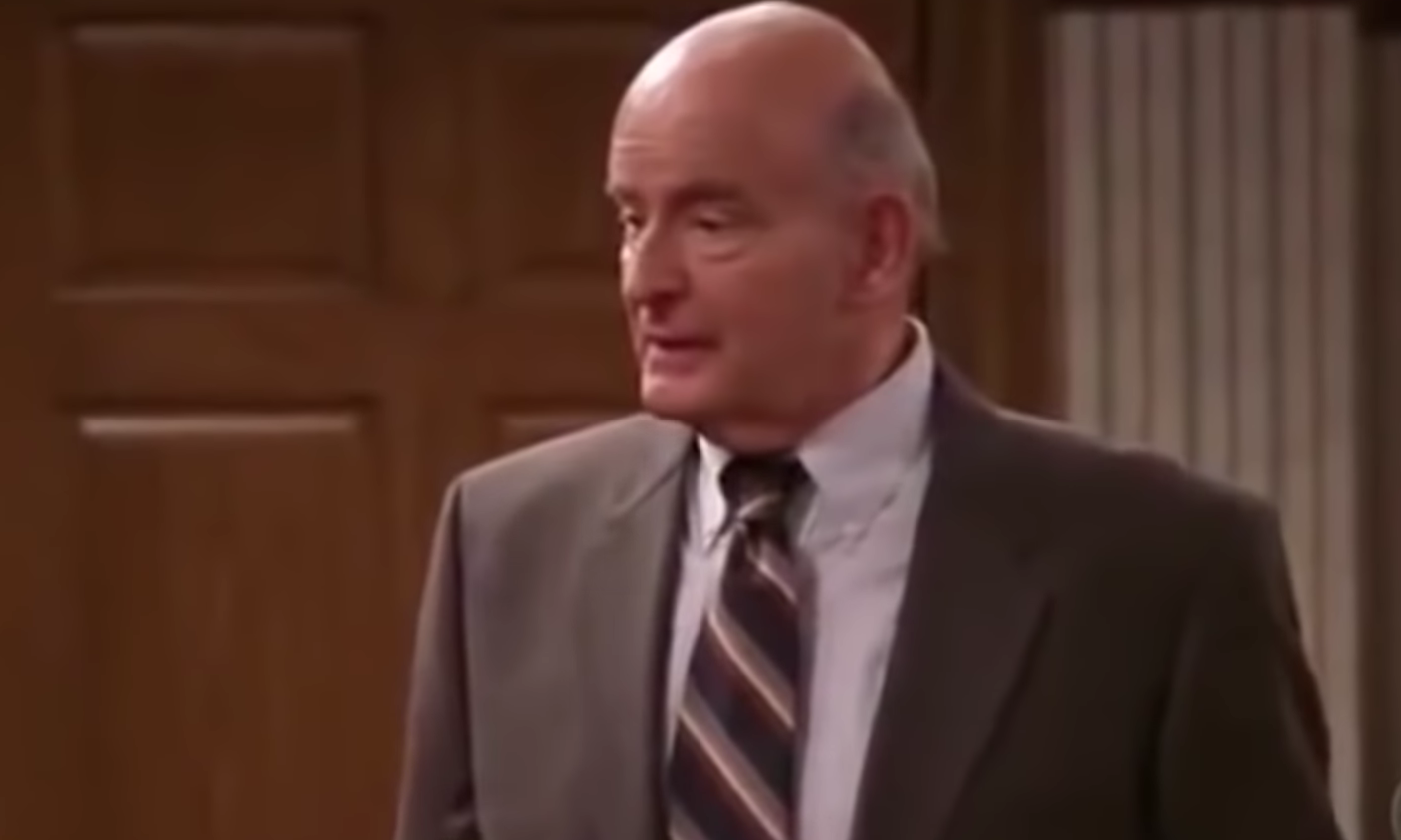 Boyle played the stone-hearted, easily irritated matriarch of the Barone family, Frank. He did an excellent job conveying the traditionally sound but emotionally neglectful opposite of his wife and her overbearing nature. Before appearing on the show, Frank was already a household name for his portrayal of the Monster in Mel Brook's Young Frankenstein.
Now: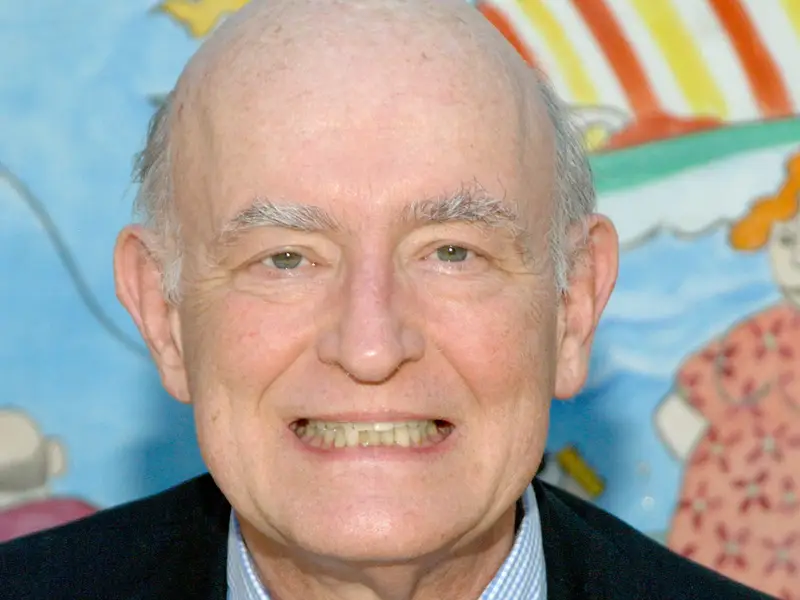 Credit: J. Countess via Getty Images
Boyle passed away in 2006 from heart failure but continued acting until the end. A number of his projects were released post-humorously, but he is most fondly remembered for his role in the Santa Claus trilogy alongside Tim Allen, and his appearance in the surprisingly good Scooby-Doo 2: Monsters Unleashed.
Sawyer Sweeten then: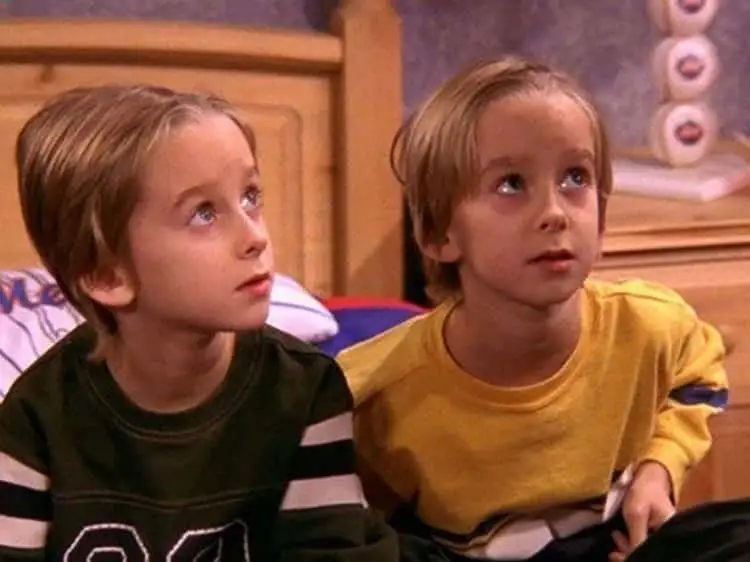 Geoffrey Barone was the more mischievous of the on-screen siblings, though the show makes it clear he's no slouch. Both twins were clever and kind to themselves and their sister, though only after driving their mother crazy and finding some new and creative way to undermine Ray's authority.
Now: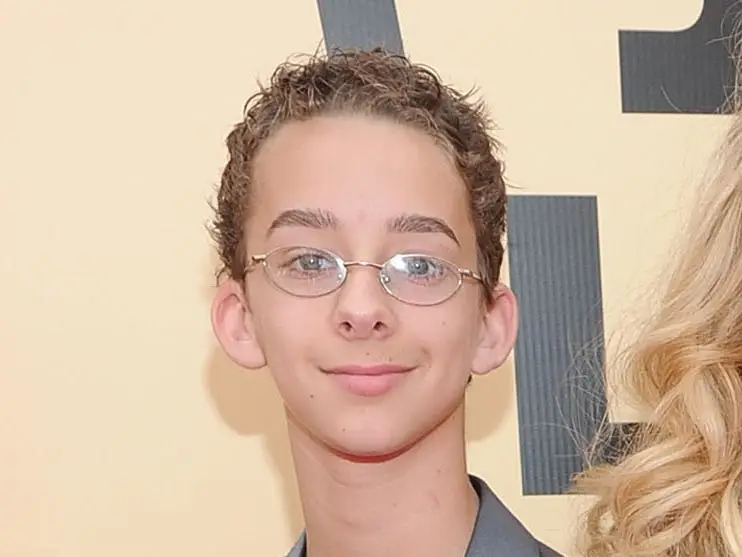 Credit: Alberto E. Rodriguez via Getty Images
Sawyer also stepped away from acting following the show but sadly struggled with bullying and mental health issues. He took his own life in 2015, and tributes from fans and the cast flooded social media. "He was a wonderful and sweet kid to be around," Romano told People Magazine. "My heart breaks for him, his family and his friends."
Fred Willard then: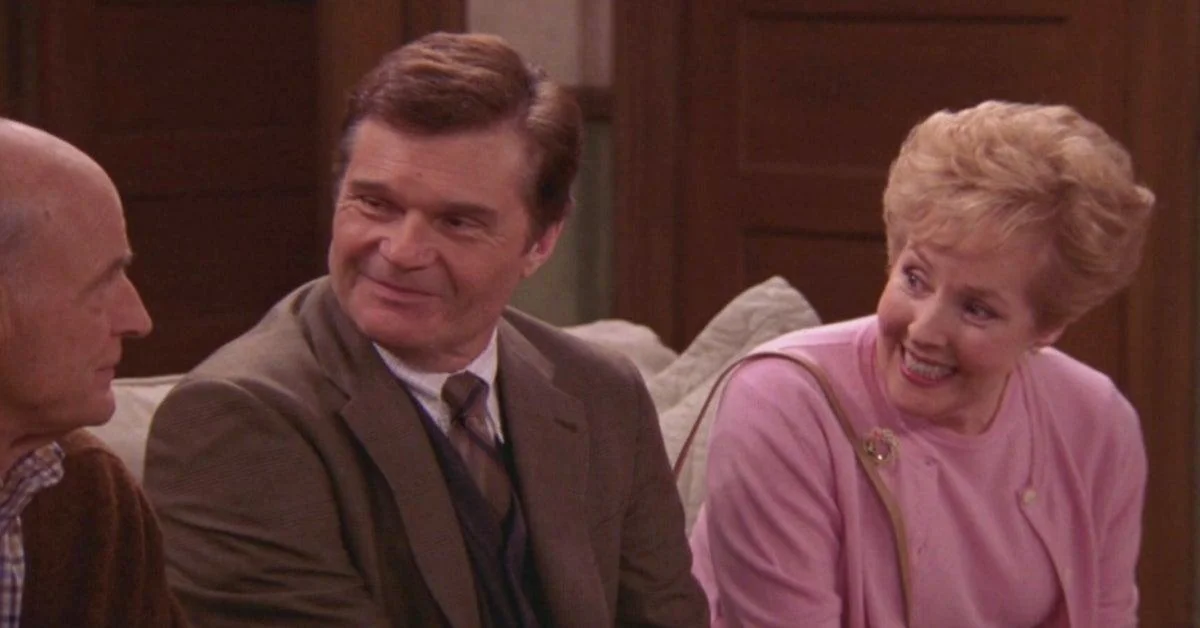 Sitcoms often thrive on having big-name guest stars appear in recurring cameos. Since Romano became a huge deal in the early 2000s comedy scene, he was able to nail some of the best, including Frank Willard as Hank MacDougall. His strict Protestant demeanor and role as the school Principal were punctuated with moments of heart and warmth.
Now: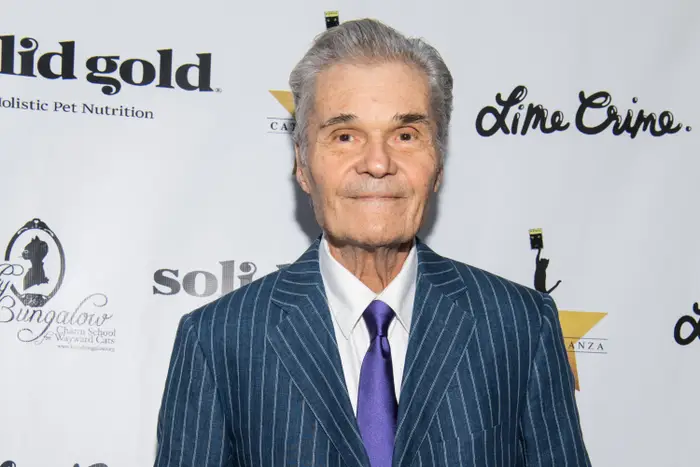 Credit: Emma Mcintyre via Getty Images
Willard was already a huge name in comedy cinema, so Everybody Loves Raymond didn't exactly launch his career to new heights. He had so many iconic roles before he passed away in 2020, millennials probably know him best as the news director in Anchorman: The Legend of Ron Burgundy, or from his voice work all over Cartoon Network.
Kevin James then: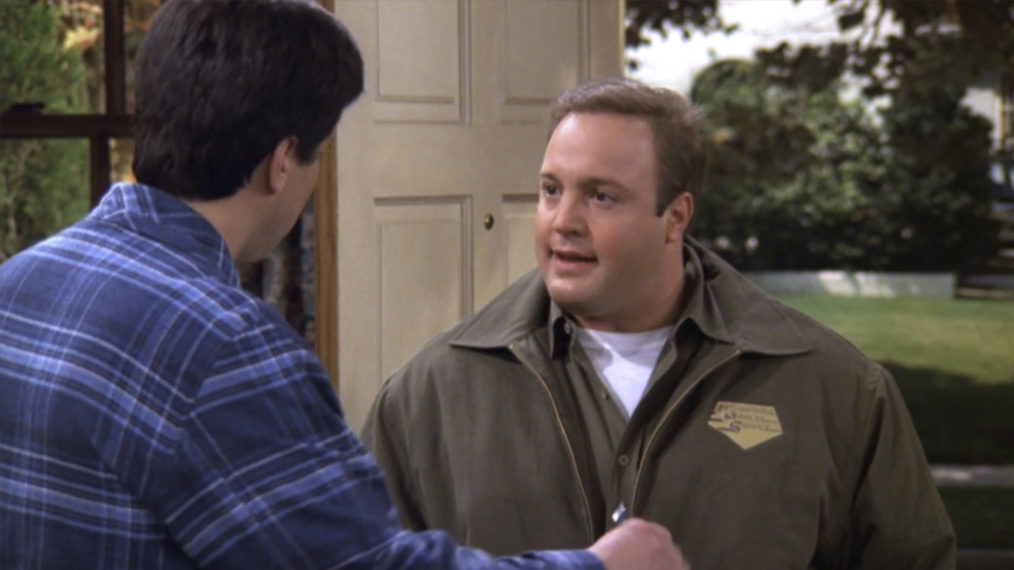 Before he donned the Segway and mall cop outfit that would make him a big hit with millennials, James played Kevin and Doug Heffernan in series one of Raymond. He had already appeared on TV in the past, but his appearance on Raymond helped launch his own sitcom called Kings of Queens. It was there he met his future wife Stefania De La Cruz.
Now: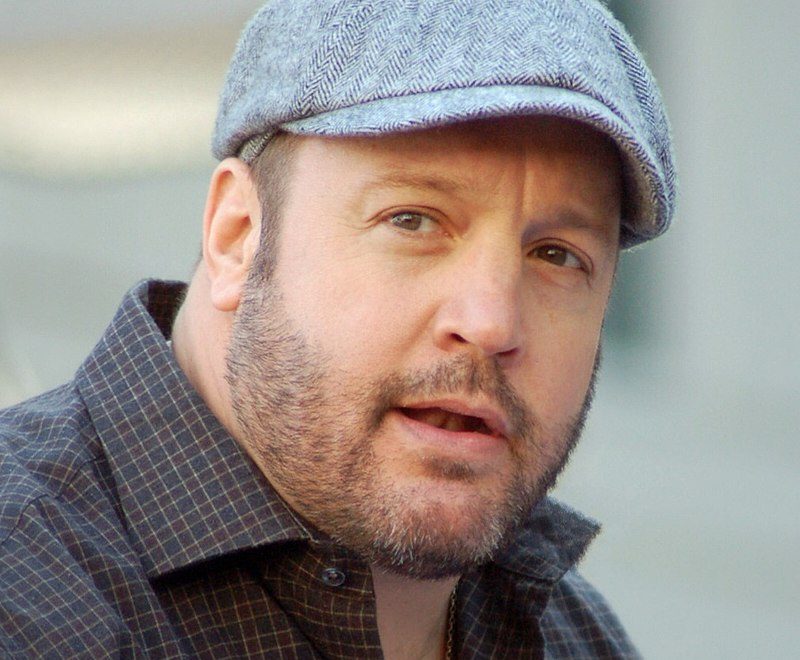 Credit: Angela George via Wikimedia Commons
James continued working in comedy throughout the 90s and 2000s, becoming a frequent guest star in Adam Sandler's roster of films including Grown Ups and You Don't Mess with the Zohan. Of course, he is most widely recognized for Paul Blart: Mall Cop and his series, Kevin Can Wait.
Skyler Gisondo then: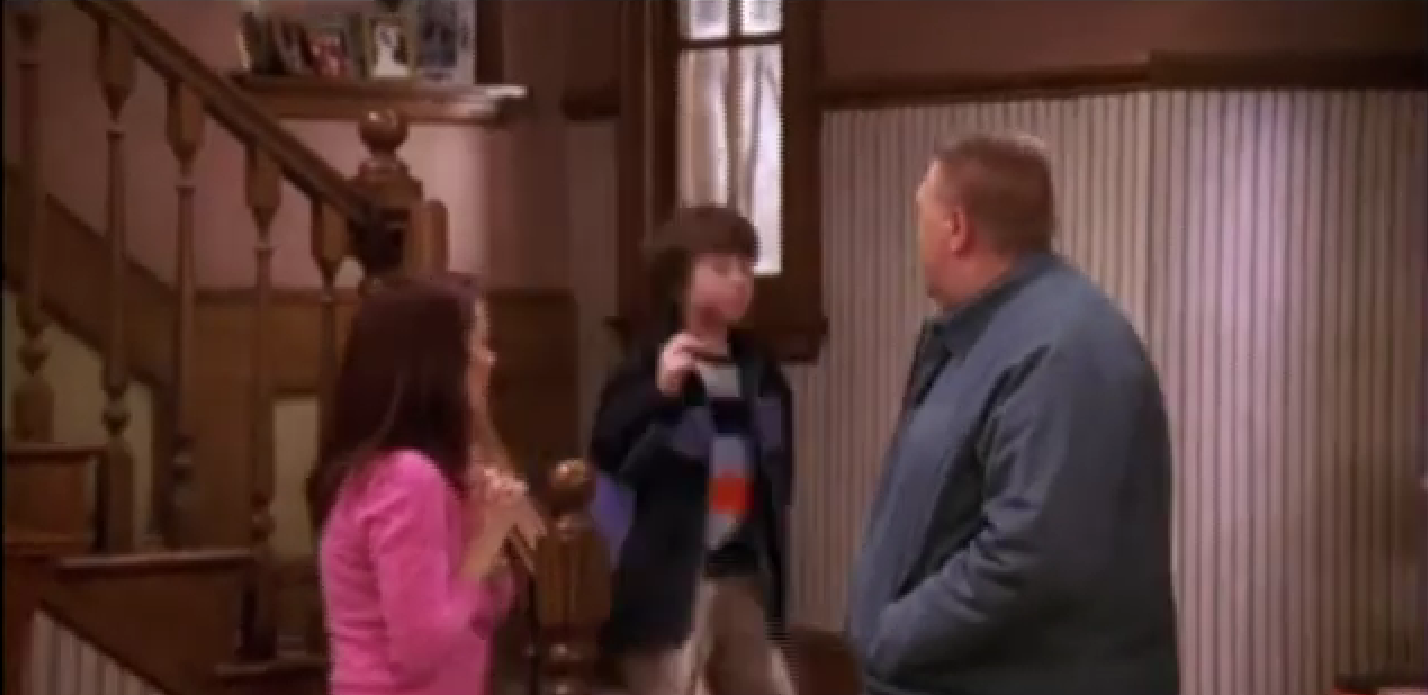 Gisondo has recently exploded in fame, so it's funny to see him so young on such a great show! In the final series episode The Faux Pas, he plays Chris, a friend of the twins whose dad is a janitor. He also appeared in Night At The Museum, where he asked for Robin Williams' help in filming a prom invitation video for his crush.
Now: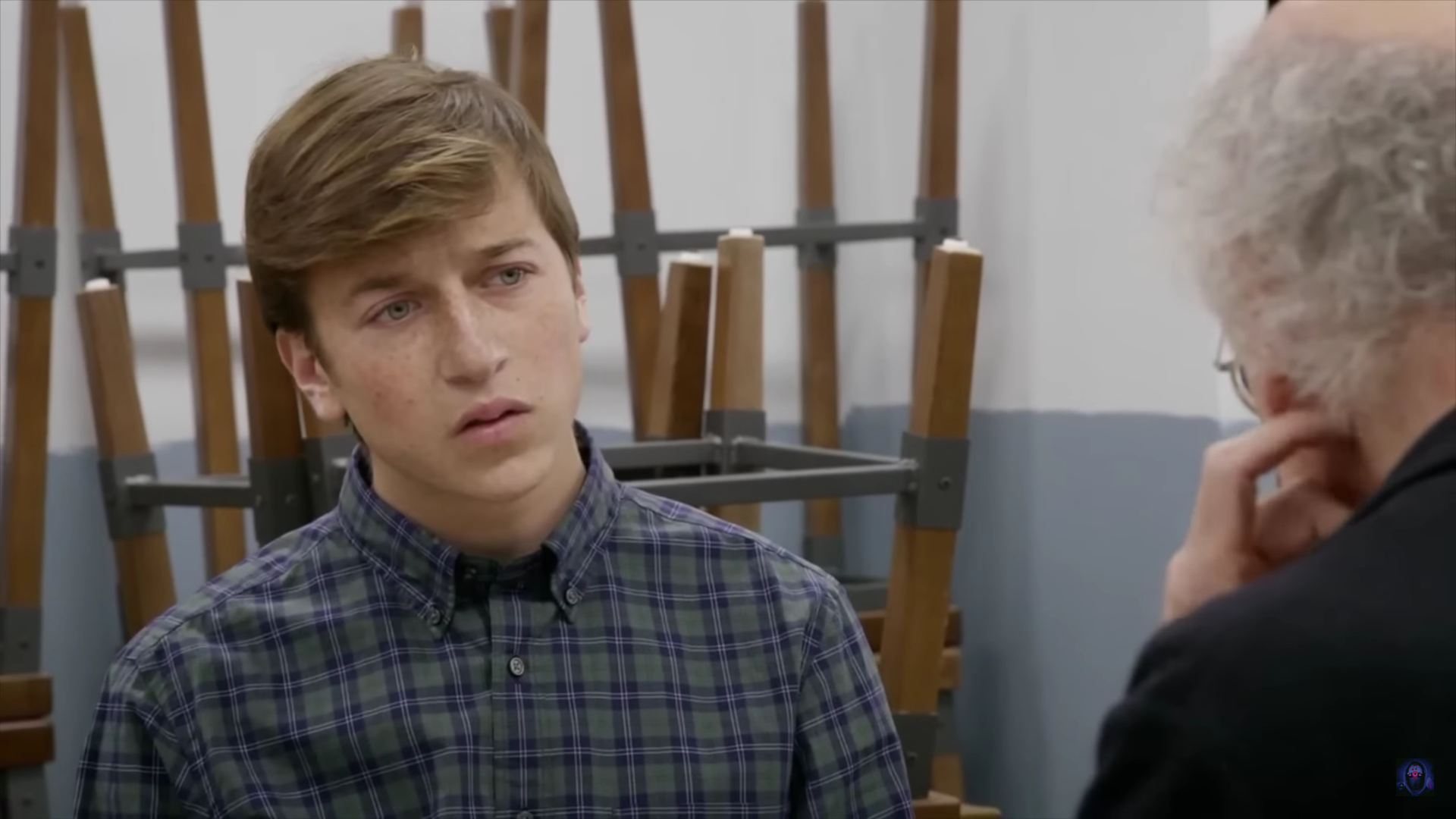 Gisondo and his boyish face have been seen all over TV and cinema. The Florida-born actor has appeared in The Santa Clarita Diet, Curb Your Enthusiasm, and Booksmart, and had a starring role in Liquorish Pizza. He also provided voice-over and motion work for the horror game The Quarry, as well as becoming a social media sensation.
Kareem Abdul-Jabbar then: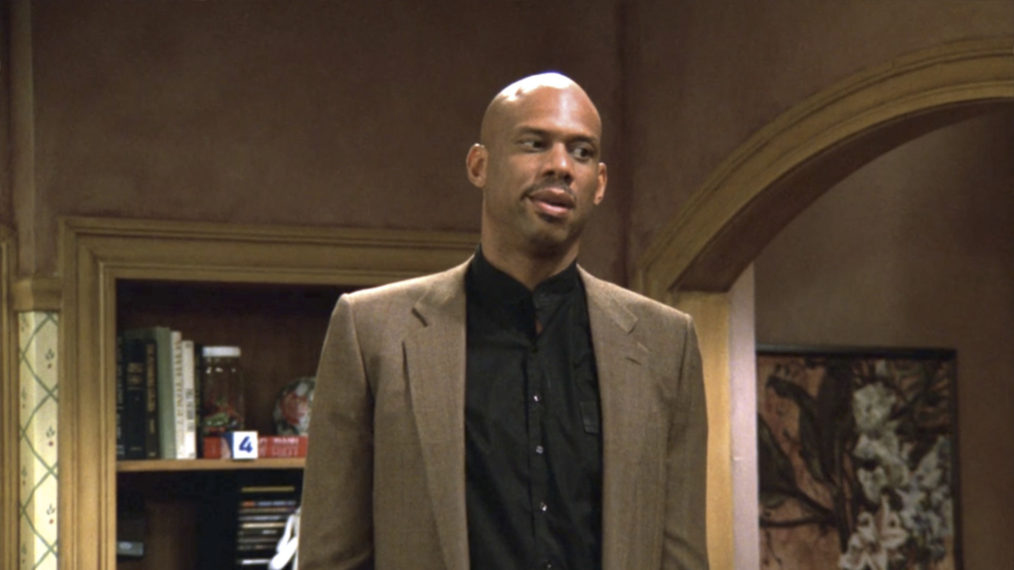 Due to much of the cast, particularly Romano, being huge sports fans, the show was littered with incredible cameos from famous athletes. One of the fan favorites was Kareem Abdul-Jabbar, who has the ties record for most NBA MVPs of all time. He had already retired from playing, which is perhaps why Deb has no idea who he is.
Now: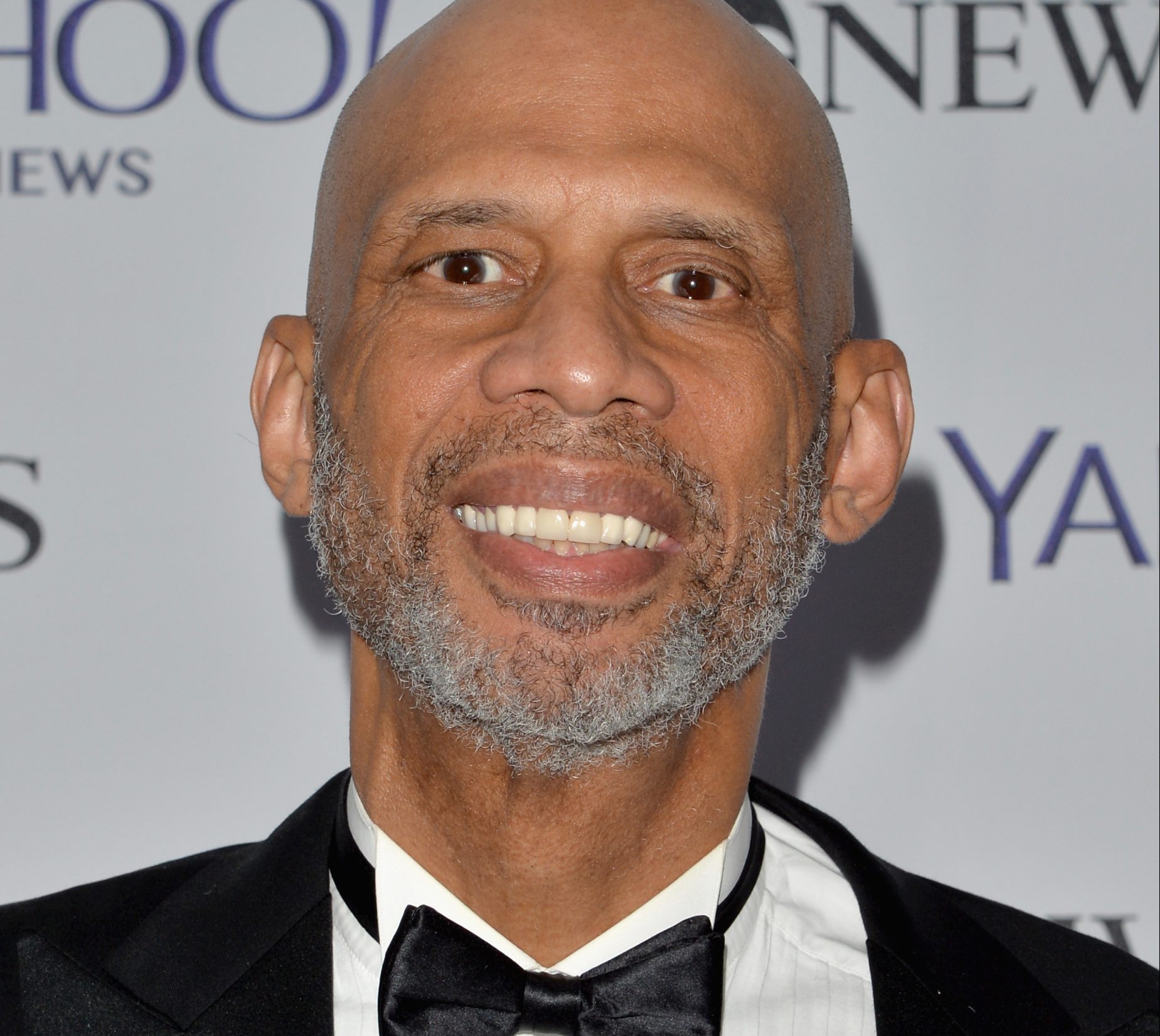 Credit: Andrew H. Walker via Getty Images
Now widely regarded as one of the all-time greats, Jabbar has cemented his legacy on the court as well as on TV. As well his cameo on Everybody Loves Raymond, he also appeared in The Big Bang Theory, Full House, and Rian Johnson's 2022 Netflix murder mystery Glass Onion: A Knives Out Mystery.
Bob Odenkirk then: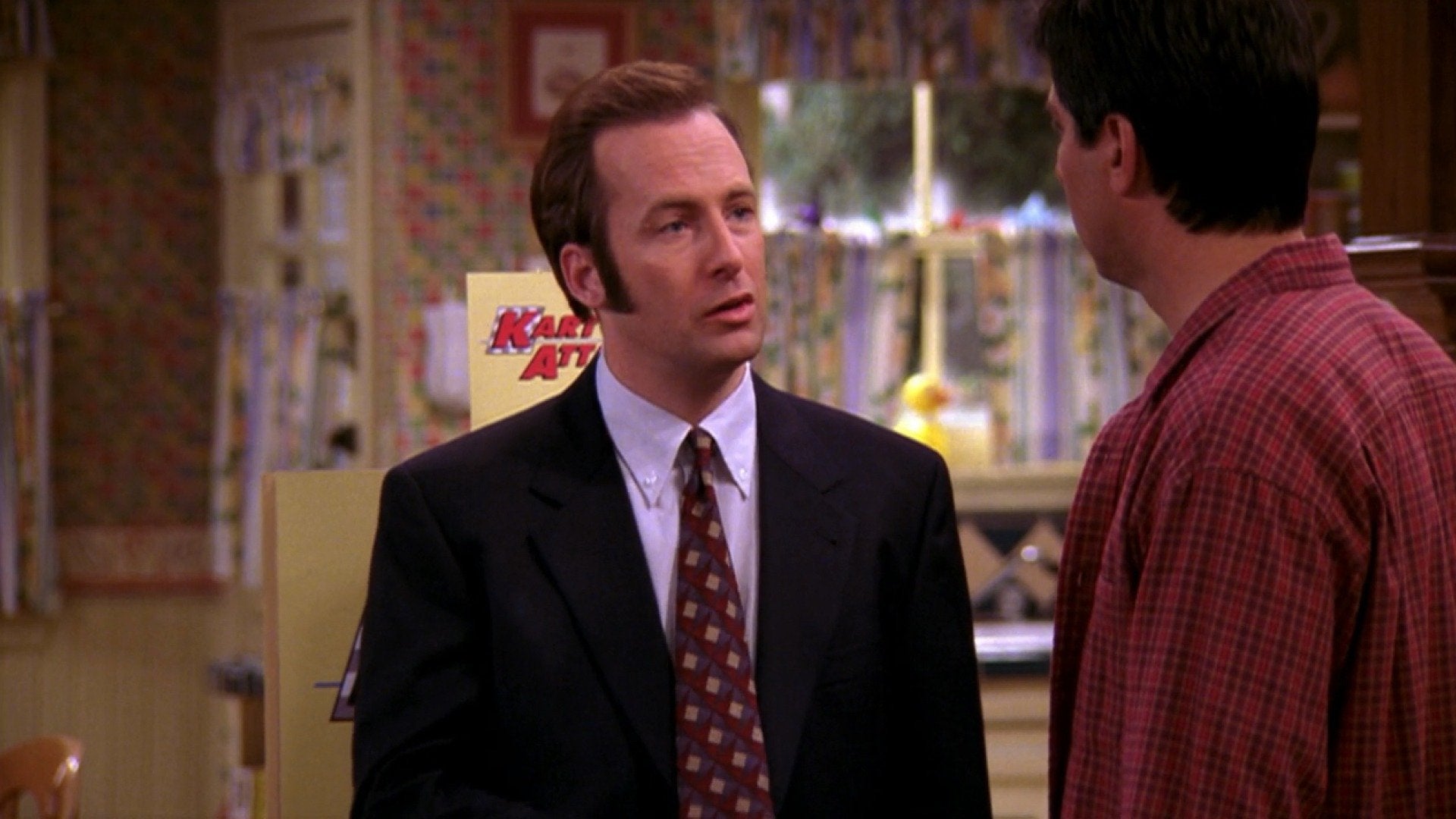 Before becoming one of the most celebrated drama actors of this generation thanks to Breaking Bad and Better Call Saul, Odenkirk was a familiar name in 90s comedy. He appeared in two episodes of Everybody Loves Raymond as Scott Pressman, an early stab at the kind of role he would become famous for.
Now: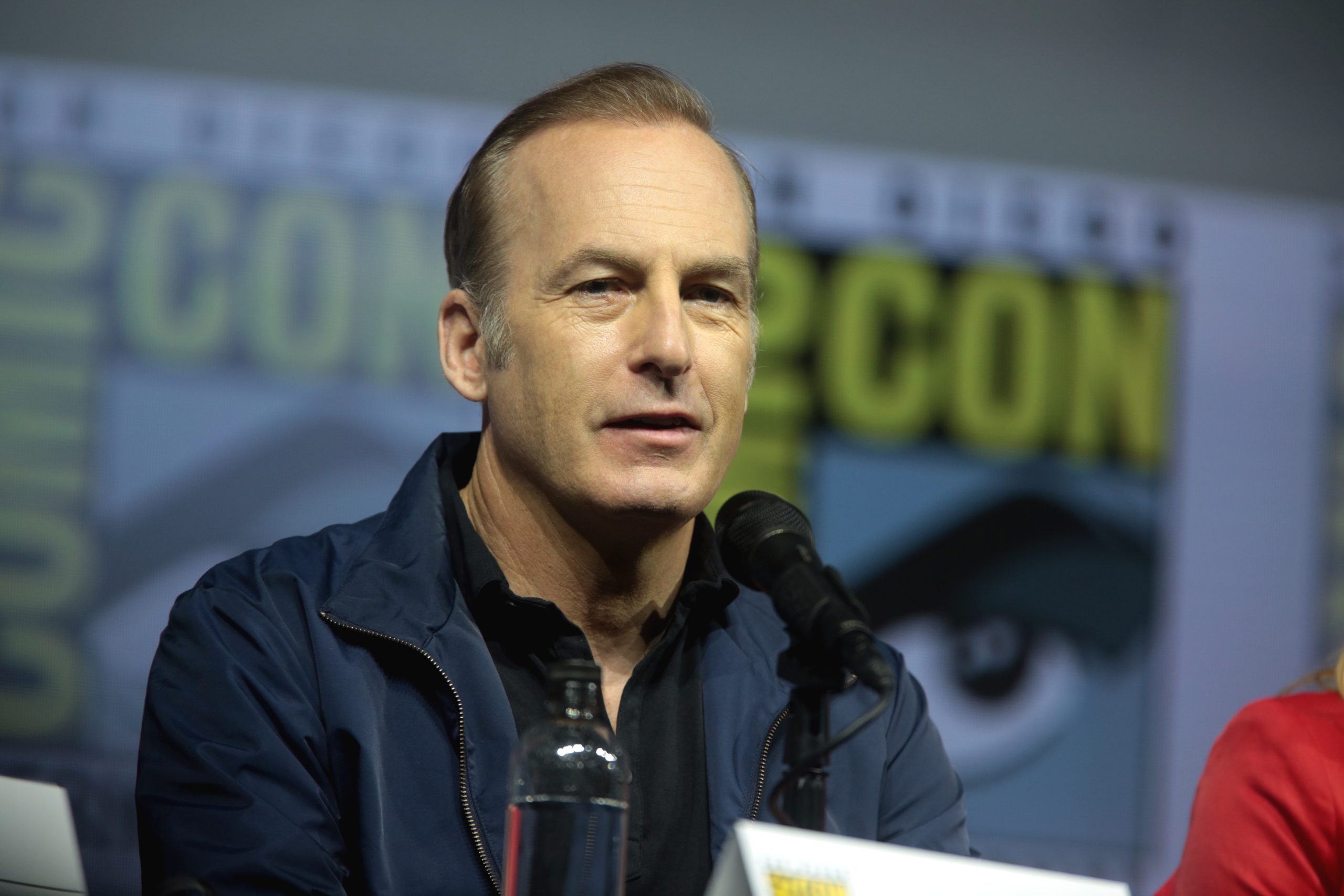 Credit: Gage Skidmore via Wikimedia Commons
Odenkirk continued knocking out incredibly funny roles across his early career, both with his comedy partner David Cross and on his own. His pitch-perfect performance as sleazy lawyer Saul Goodman is what made him a household name, with his spin-off series recently concluding to exceptional audience response.
Georgia Enel then: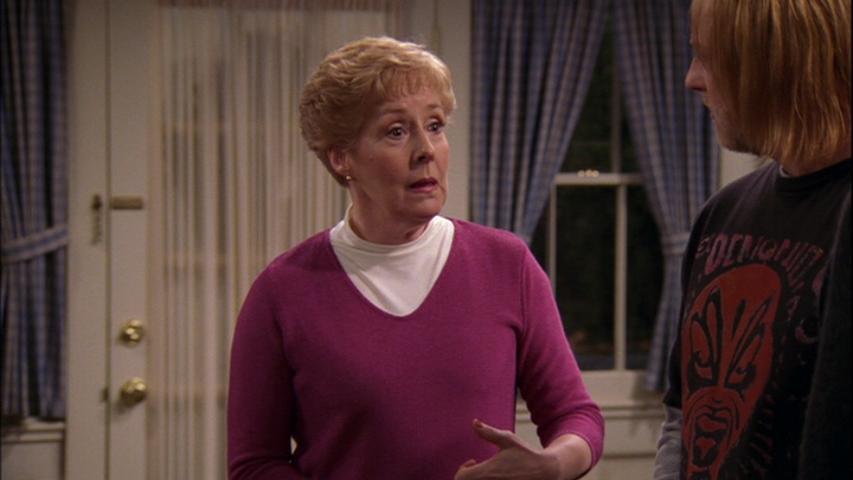 Enel was an early American TV institution, having appeared in every classic sitcom under the sun. Most will remember her as Georgette Franklyn Baxter from The Mary Tyler Moore Show, and the voice of Love-a-Lot from the Care Bears movie. She also appeared in Raymond as Pat MacDougall, husband to Hank and a secret smoker.
Now: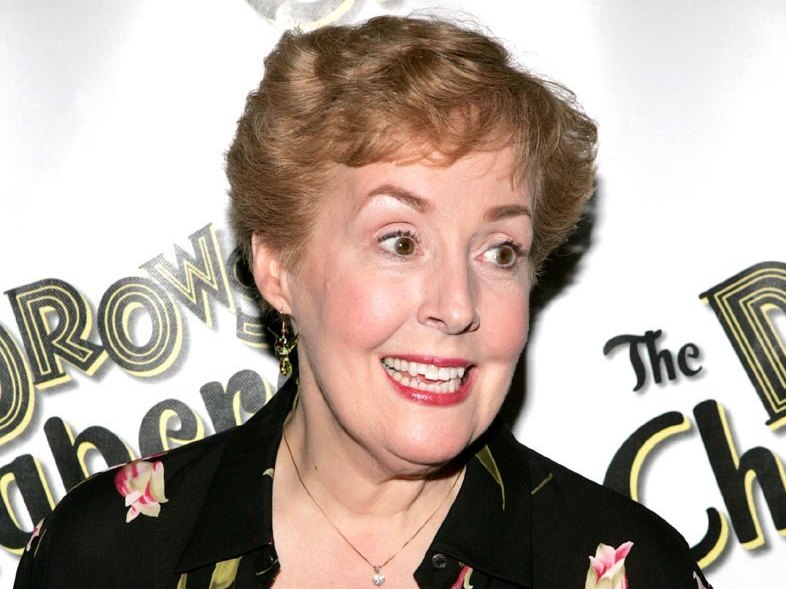 Credit: Paul Hawthorne via Getty Images
Much like her hard-working co-stars, Enel continued acting up until she passed away in 2019. She had earned a series of accolades for her stage performances, as well as her TV and movie appearances. For those younger viewers wondering why her face is so familiar, she appeared in a few episodes of The Office as the old woman in Florida that Erin stays with.
Katherine Helmond then: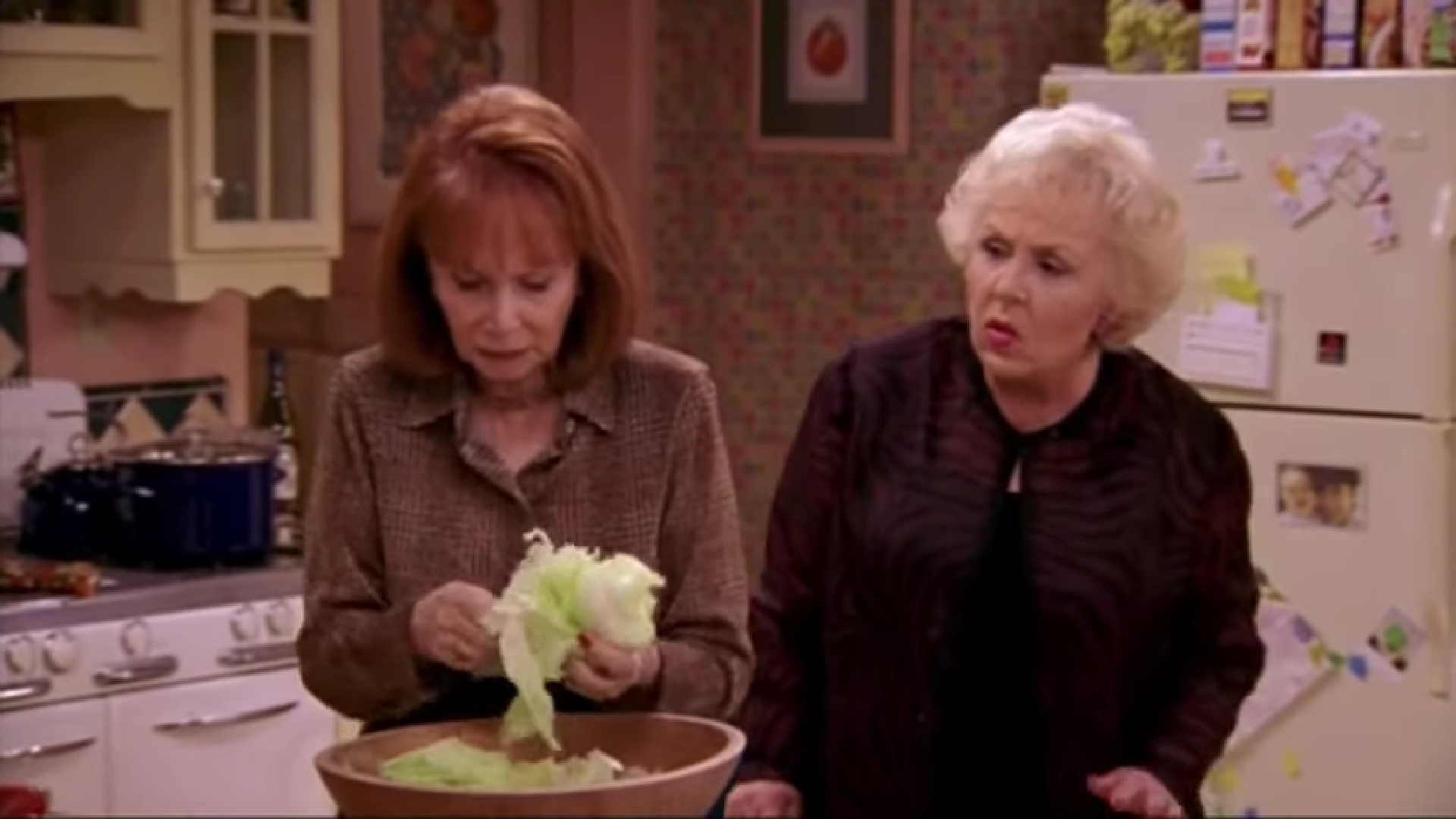 Another of the Golden Age's greats to appear in a cameo was Katherine Helmond. Her breakout role as Mona Robinson in Who's The Boss? won her Emmys and Globes galore, and she appeared in 14 episodes of Everybody Loves Raymond as Lois Whelan. As Ray's mother-in-law, Helmond served the perfect blend of bitter and sweet, playing wonderfully off Marie as they shared husband-based rage.
Now: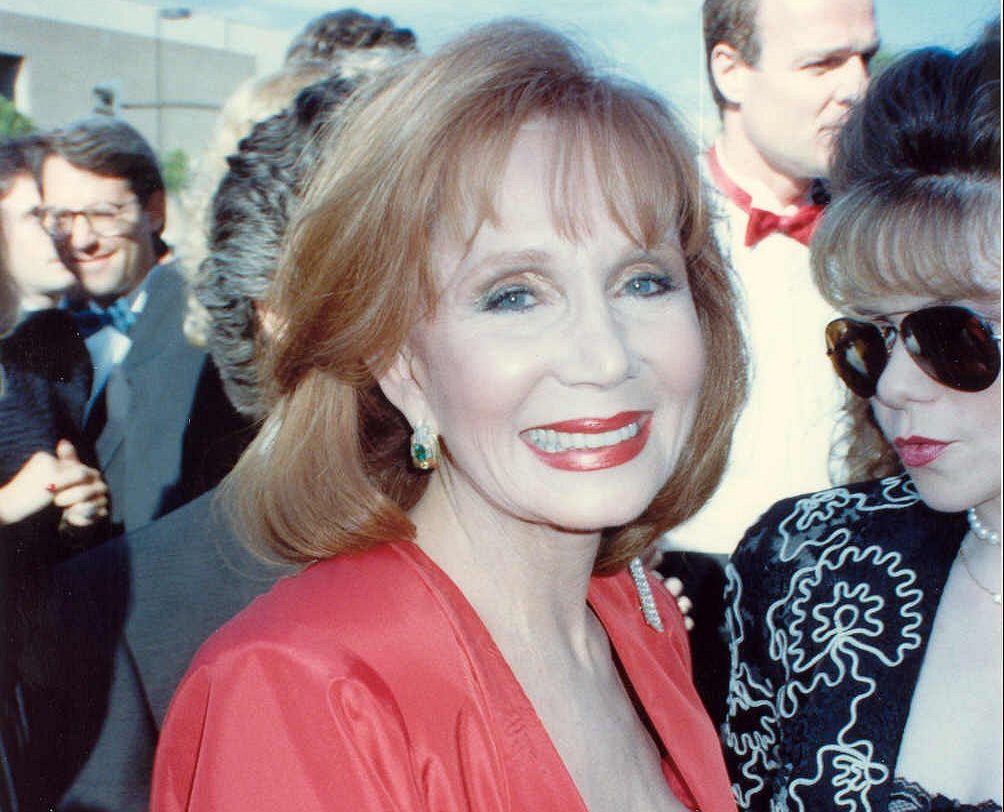 Credit: Alan Light via Wikimedia Commons
The Texas-born, red-haired icon lived a long and storied life. She was loved for her supporting roles in Alfred Hitchcock's Family Plot, and the 1985 sci-fi cult classic Brazil. She was a lifelong Christian and vocal proponent for women's rights and passed away in 2019 from complications caused by Alzheimer's.
David Proval then: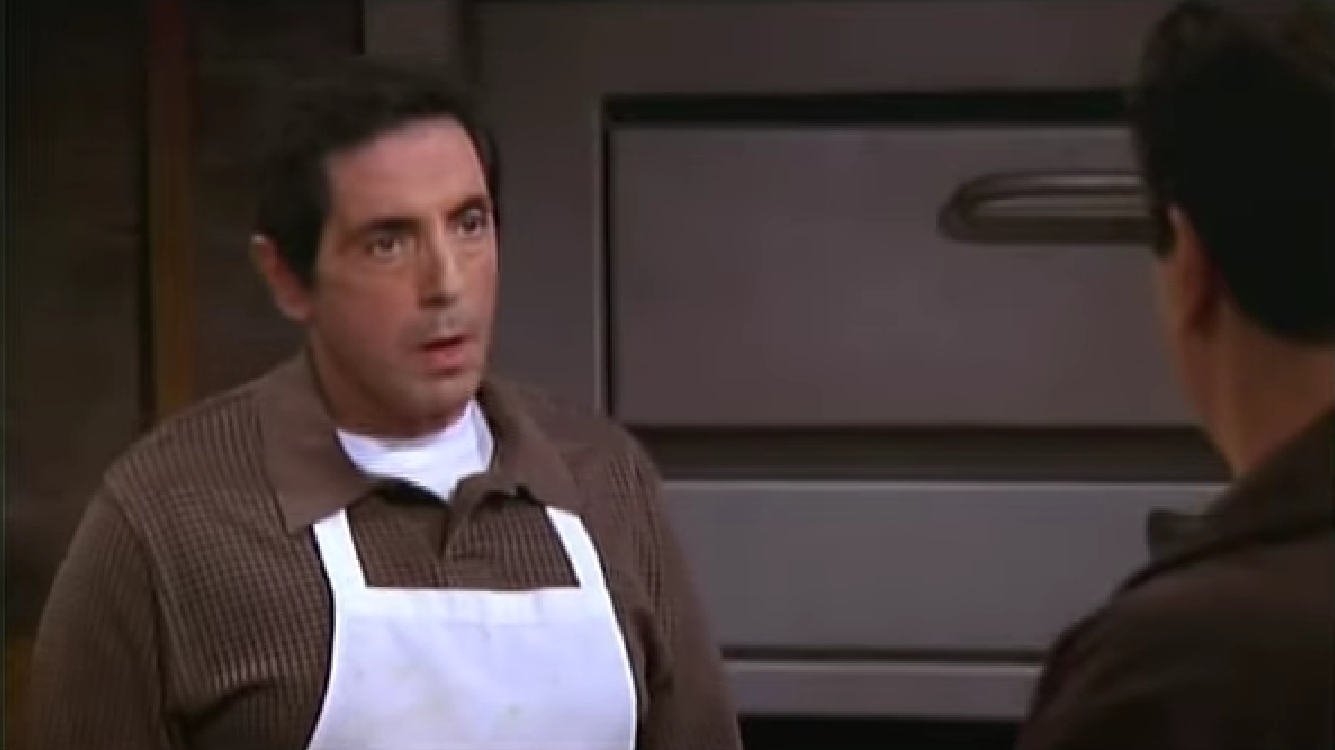 Proval gained an on-screen reputation as an old-school, certified Brooklyn badass. He's a favorite for intimidating a mobster role, thanks to Martin Scorsese first casting him in Mean Streets as Tony. He got to amp up the Italian in his blood for Raymond, playing Marco Fogagnola, who takes over Nemo's pizzeria. He made Nemo go away.
Now: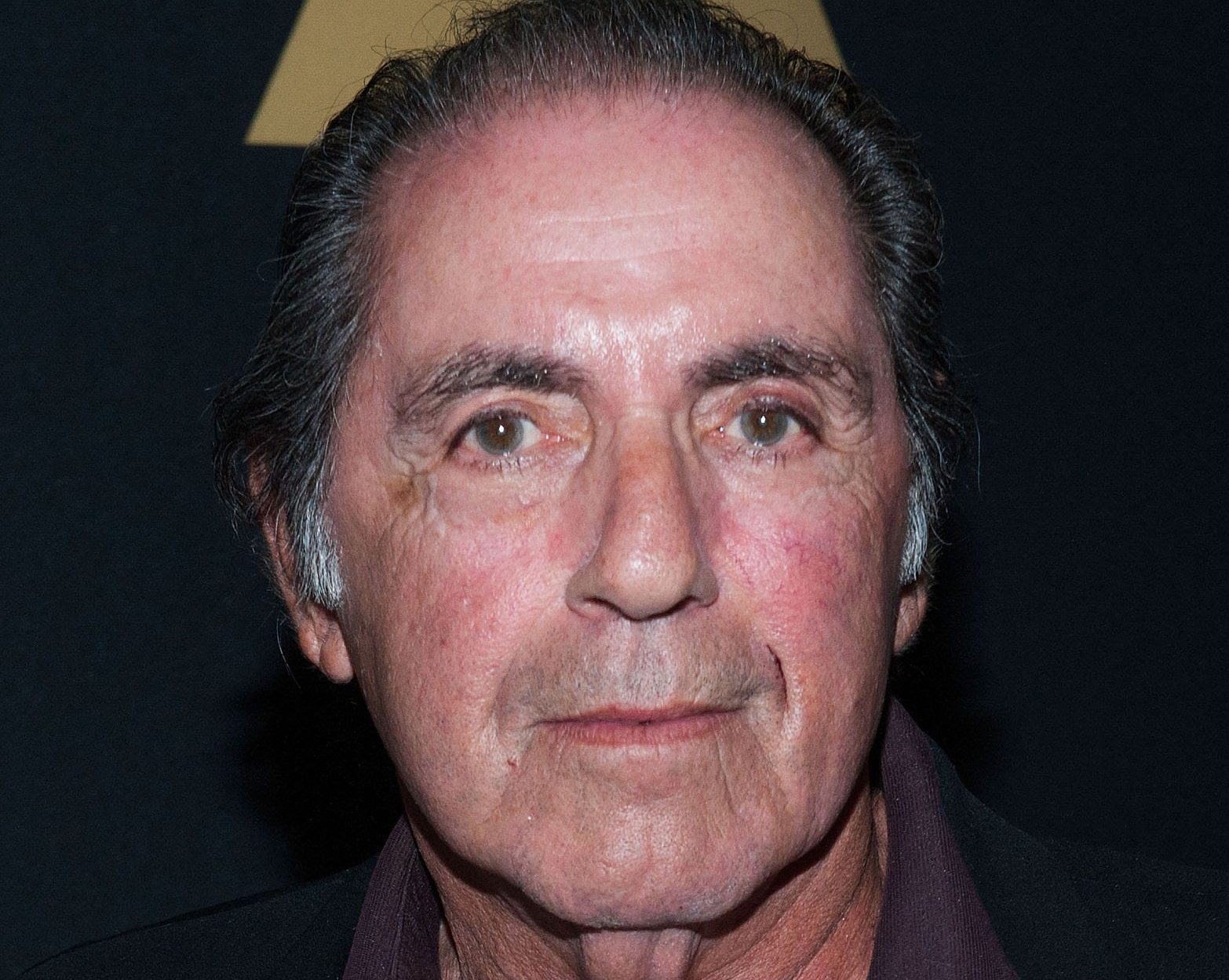 Credit: Valerie Marcon via Getty Images
Proval continues to be prolific to this very day, keeping up steady TV performances until 2016. His resume includes the likes of The Sopranos, The West Wing, and Mick Jagger and Martin Scorsese's period drama Vinyl. He also had a guest cameo in the Weird Al cult comedy UHF, one of his crowning achievements.
Jean Stapleton then: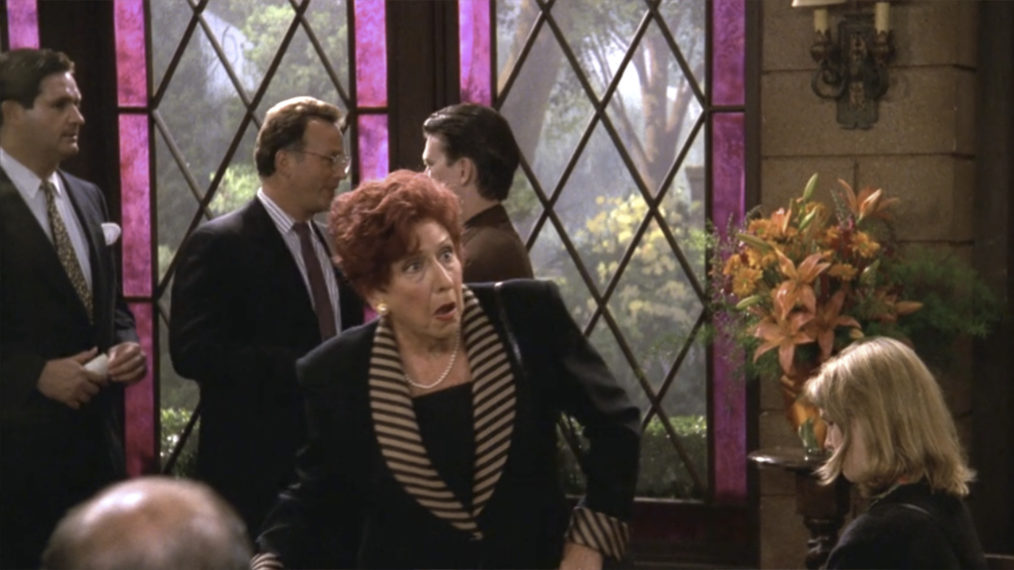 Manhattan starlet Jean Stapleton was one of the biggest sitcom stars of her era. She shot to fame as Edith Butler, the devoted wife of Archie Butler in the legendary 70s show All In The Family. She played Ray's aunt Alda, a woman whose single appearance alongside Robert's funeral noise was enough to make her a memorable addition.
Now: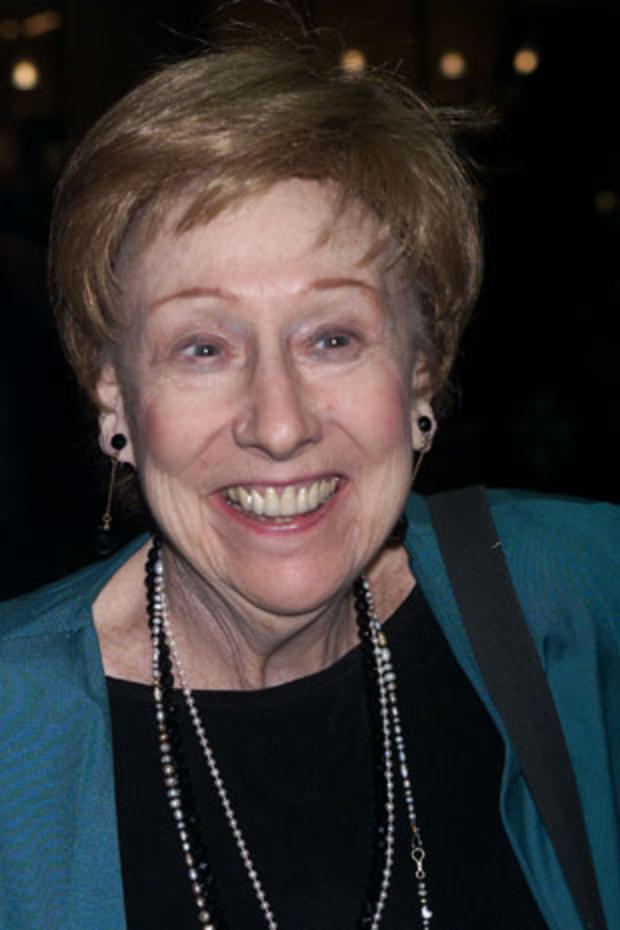 Credit: Scott Gries via Getty Images
Much like Helmond, Stapleton was involved in the church and the advancement of equal rights, taking an active role in the 1977 National Women's Conference. Her death at 90 years old sent shockwaves throughout her many friends and fans, with pal and co-star Rob Reiner commenting: "Working with her was one of the greatest experiences of my life."
Andy Kindler then: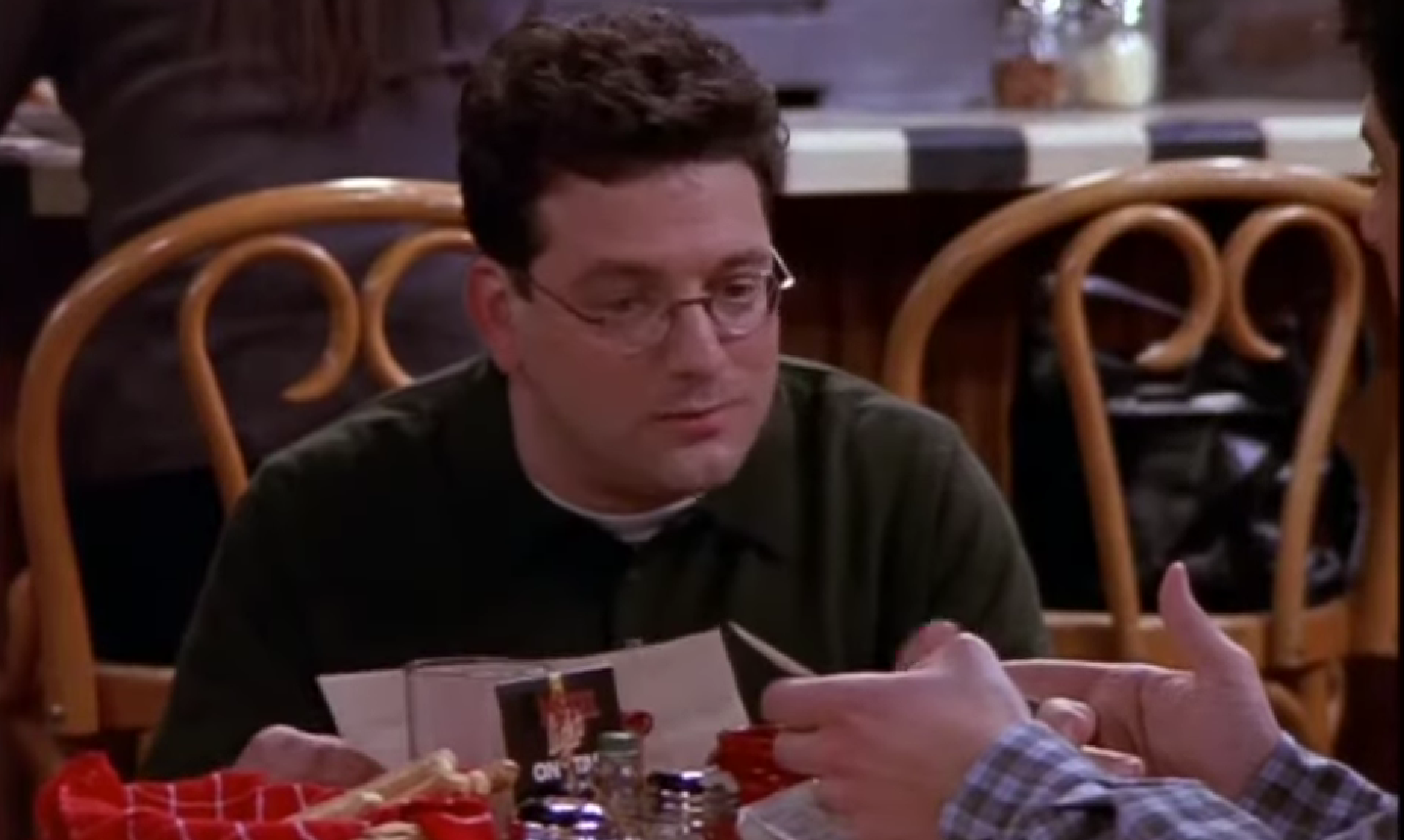 Kindler had worked with Romano since their early days of Dr. Katz's voice-over work. This made him a natural fit to play Andy on the show, who works as a sportswriter like Ray. Kindler had a dryer and more self-deprecating approach to comedy, which worked wonderfully to show his frustration towards Barone's obliviousness and irresponsibility.
Now: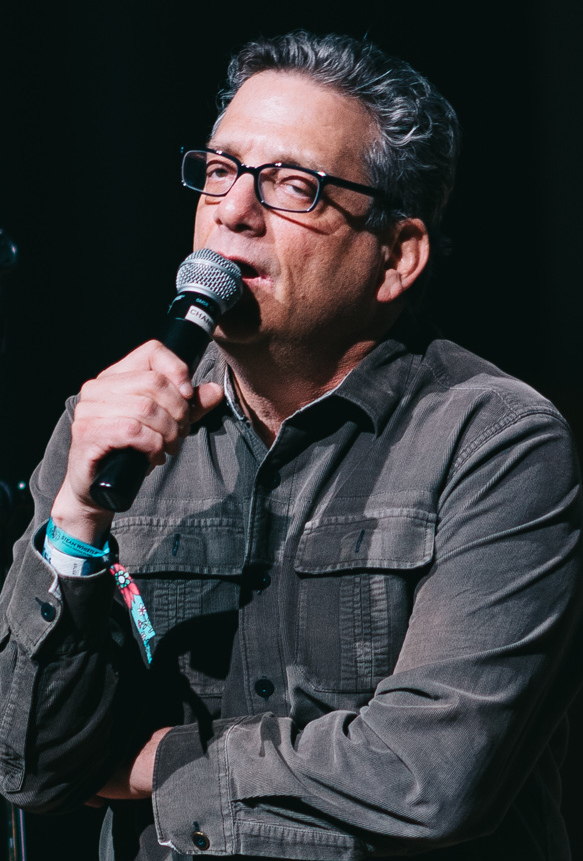 Credit: Levi Manchak via Flickr
Now more commonly known as the voice and general inspiration behind Mort from Bob's Burgers, Kindler is still active in stand-up and TV. He's also incredibly active on Twitter and the podcast scene, where he essentially does his audience work on people tweeting complaints at him. The true goal of all comedians.
Alex Meneses then: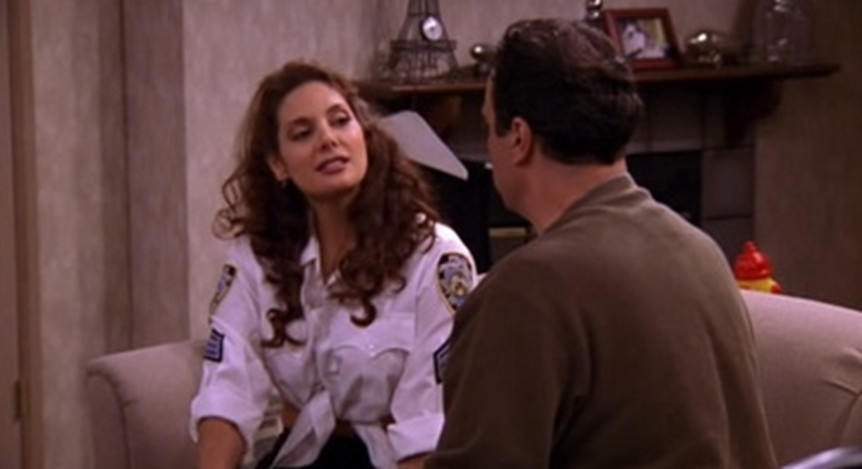 Meneses isn't the typical sitcom star, despite her role in the show. Though she did study improvisational theatre, she moved to Milan when she was younger after being offered a modelling contract. She loved the country and decided to stay there, but did appear in a few supporting roles such as Robert Barone's Italian girlfriend, and as Joey's sister, Cookie, in Friends.
Now: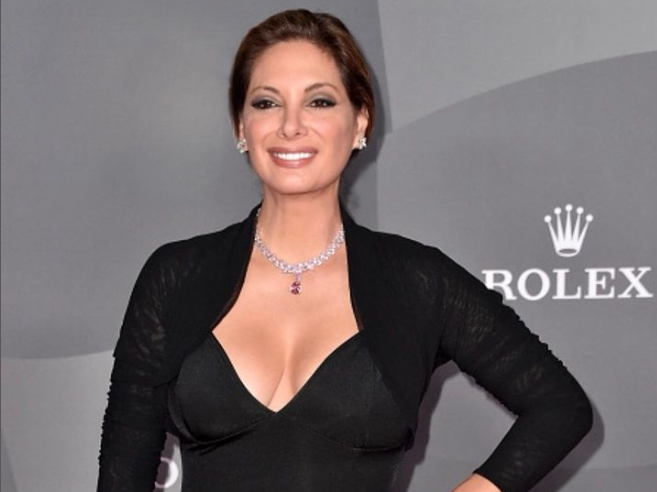 Credit: realalexmeneses via Instagram
Though she continued modelling, she also found a second love in acting. In 2015 she was cast in NBS's telenovela meta-comedy series, Telenovela, as an aging TV star Isabela Santamaria. Meneses continues to defy the rule that you can't be attractive and funny, and despite having only a few starring roles is still a great natural comedian.