It seems everywhere you look these days, you can see someone wearing a loom band. Their popularity has hit an all time high after bids for a dress made entirelty from loom bands hit £169,300 ($280,000)
Advertisement
The dress has been made to fit girls size 4 – 6 and has been created using over 20,000 loom bands, bracelets and charms. It has been listed on EBay by a lady from the UK who has said she is shocked at the level of interest the dress is bringing.
-
The lady who is named Helen told newspaper WalesOnline that the dress was made by a friend of hers with the help of her 12 year old daughter Sian.
'My friend Katherine physically made it because she's out of work and gets bored,' she said.
Advertisement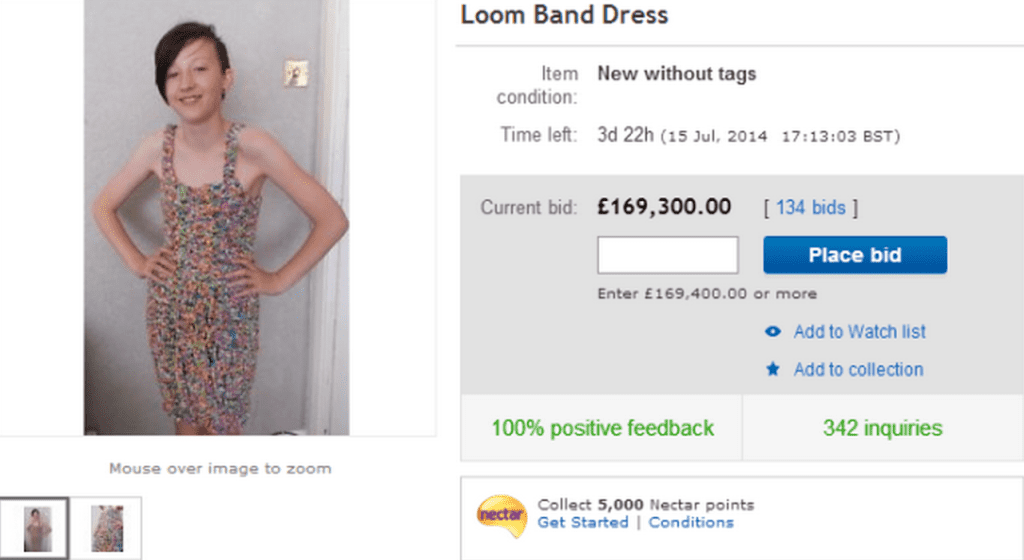 She is quoted as saying 'I said "why don't we make a dress from loom bands" and Katherine said she'd be happy do do it because she's too ill to work.
Advertisement
'It was made as a novelty and we never intended it to be worn.'
-
In case you have been living under a rock for the past few years, Loo bands are little rubber bands that can be woven to make bracelets, charms or now even full dresses. They were invented by Michigan based Cheong Choon Ng who also created the Rainbow Loom which is a tool allowing children to weave the bands into jewellery.
If you find this dress as awesome as we do, please SHARE it.
Advertisement