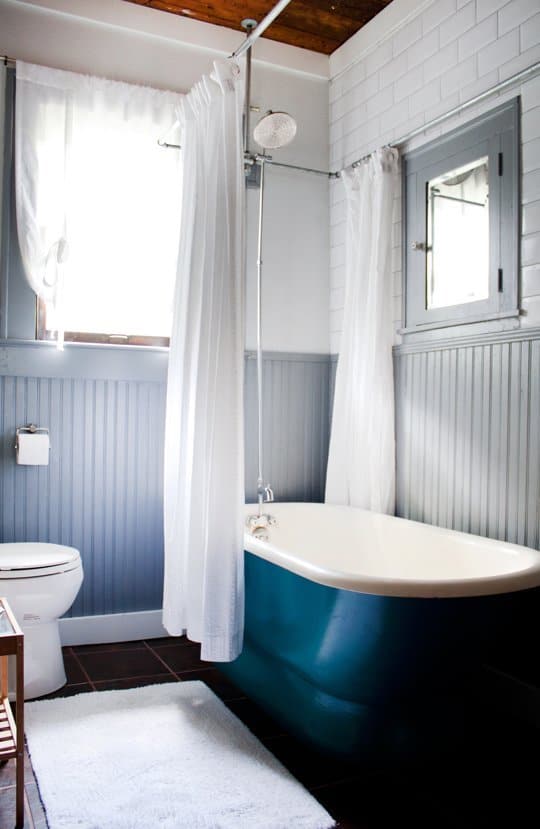 Advertisement
Need an upgraded bathroom? Did you know that you could for very little money or any outside help do a dramatic boost to your bathroom, in a weekend!  And guess what? You wouldn't even need to do a full renovation. Small improvements (as money permits) can be managed as a great alternative to doing a full-scale remodel. You can transform your bathroom in such a way that will leave you refreshed and feeling gratified. Check out one of these 8 small scale projects  that might just be the one for you…
1. Revamp your bathroom vanity.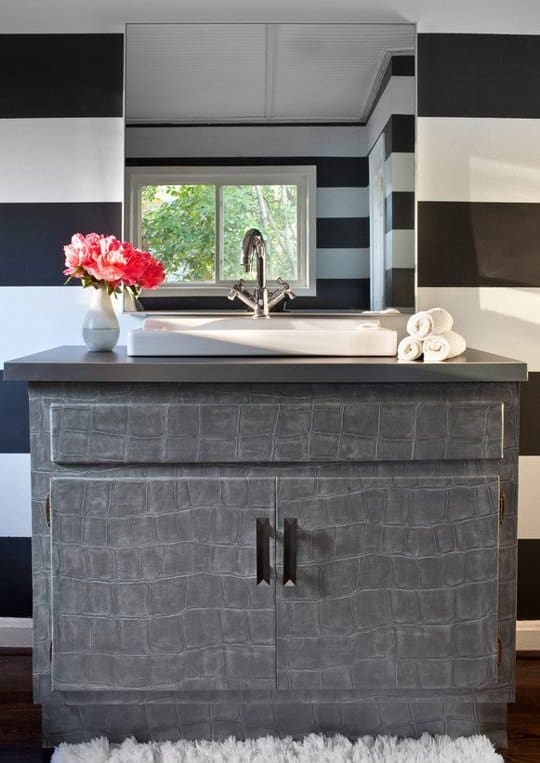 The easiest way to do this is with paint, but you can also try something more ambitious like wallpaper (as seen above in this chic bathroom from HGTV).
2. Add texture and interest to the walls,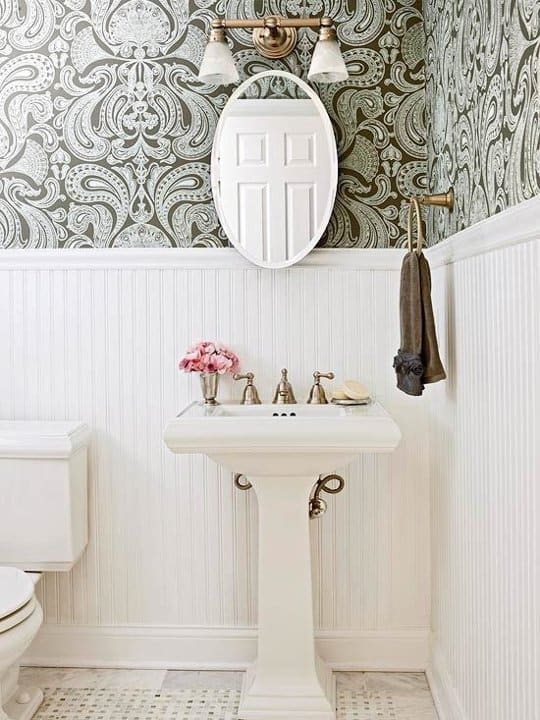 or at least one feature wall. Wood beadboard is easy to install, or you can achieve the same look with beadboard-style textured wallpaper (as seen above from Better Homes & Gardens). If you need a tutorial for the real deal, head over to to the DIY Network.
3. Cover all the walls with art,
Advertisement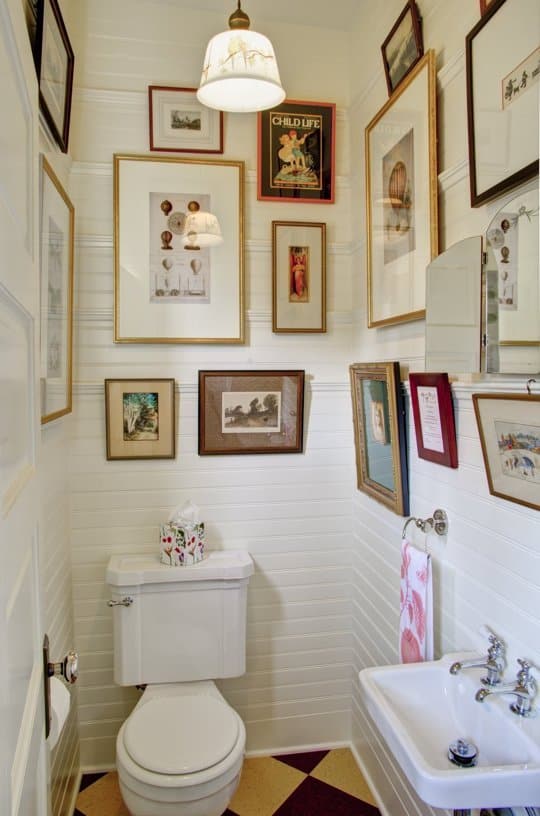 gallery-style, and you'll change the whole feel of the room. This bathroom design has frames hung on already textured walls for an extra layer of style. The result is super cozy. Design by Domestic Arts.
4. Remove your dated shower doors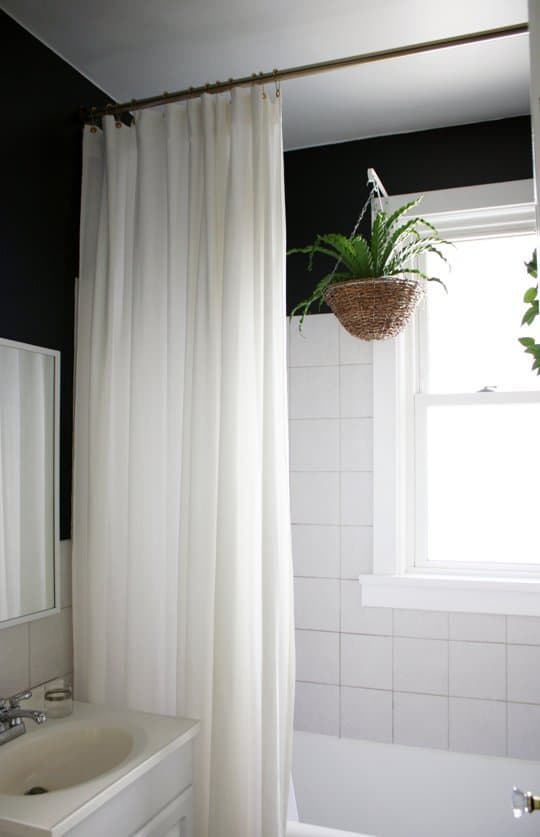 Install a fresh new curtain instead. The space will open up, and you'll no longer spend time scrubbing soap scum off of plastic or glass. We did a step-by-step tutorial awhile back to help you out with the project.
Advertisement
5. Build built in shelves into an existing wall, and use it for towels and extra storage. Stacy of Not Just a Housewife shows you her process, and the clean and functional result.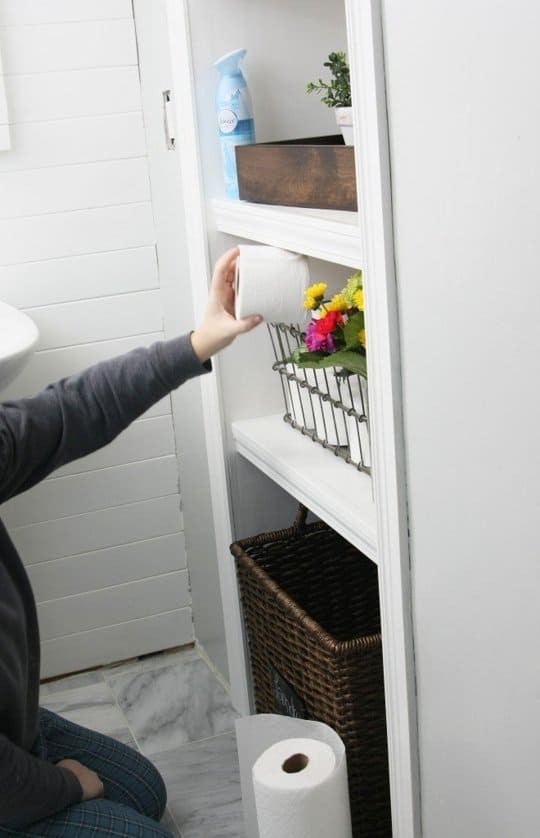 6. Add detail to the bathtub with a surround or enclosure. This remodeled bath, seen on Hazardous Design, has added crown molding for a custom look that matches the detail on the rest of the walls. But you could also use wood, stone, tile or (again) breadboard.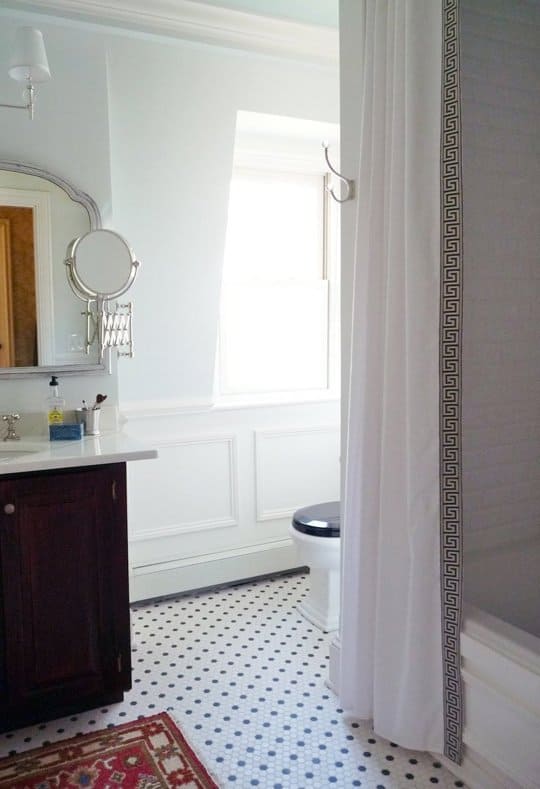 7. Stencil your plain floor to add color and pattern. The DIY Showoff created this painted "rug" in her bathroom several years ago, and the look still holds up really nicely.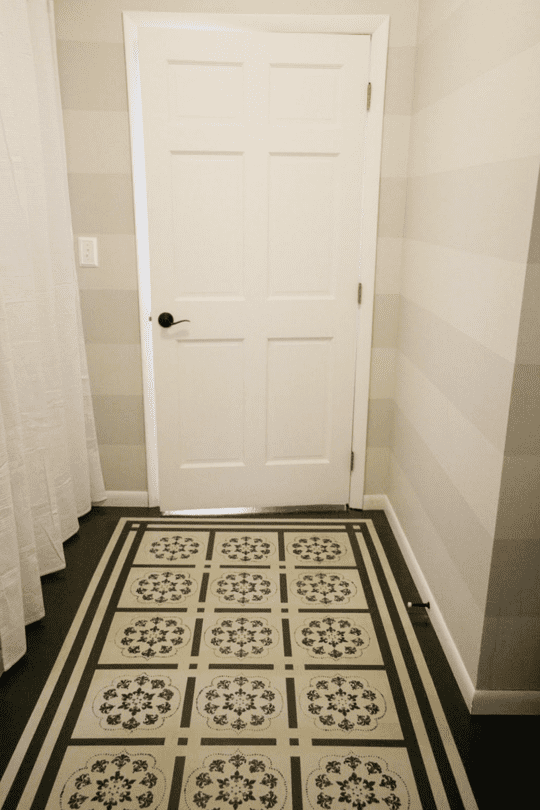 Advertisement
8. Customize your bathroom mirror to make it more in keeping with the rest of the decor. Many vanity mirrors are plain, frameless affairs, but it doesn't take much to create something that looks like it was made for your space. Try "framing" yours with molding, wrapping it in rope for a nautical effect, or adding subway tile like this one from House of Earnest.