-
Advertisement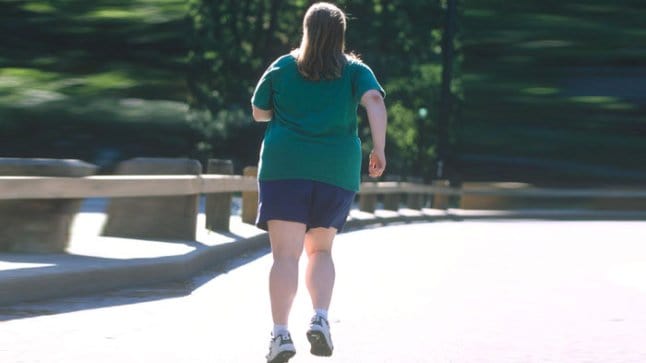 When you read the first few lines of this message, it appears that it is going to be another nasty trolling status update. Then as you read on, you begin to realise how powerful and inspiring the message actually is.
Advertisement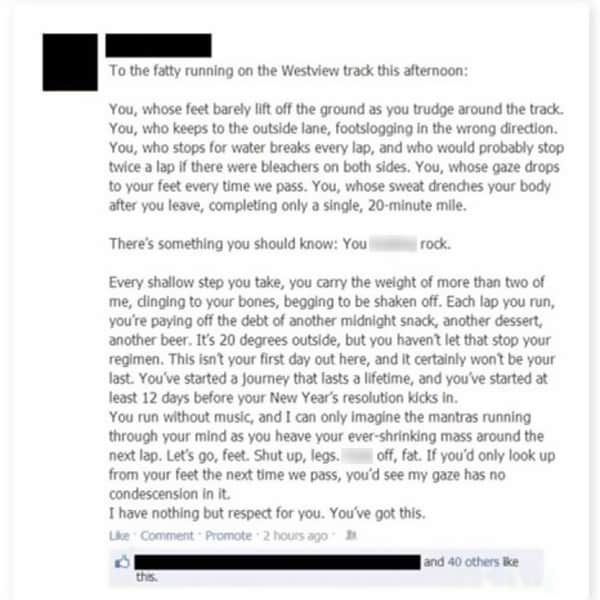 Source – Facebook
I have to say, after reading this, I was inspired to put down the chocolate biscuit, lace up my trainers and hit the road. There are far too many people that look down on overweight people trying to make a change in their lives. We should never jusdge anyone who is trying to improve themselves.
-
Advertisement
Well done to the person that wrote the status and even more well done to whoever it was out running that day. Very inspiring stuff.