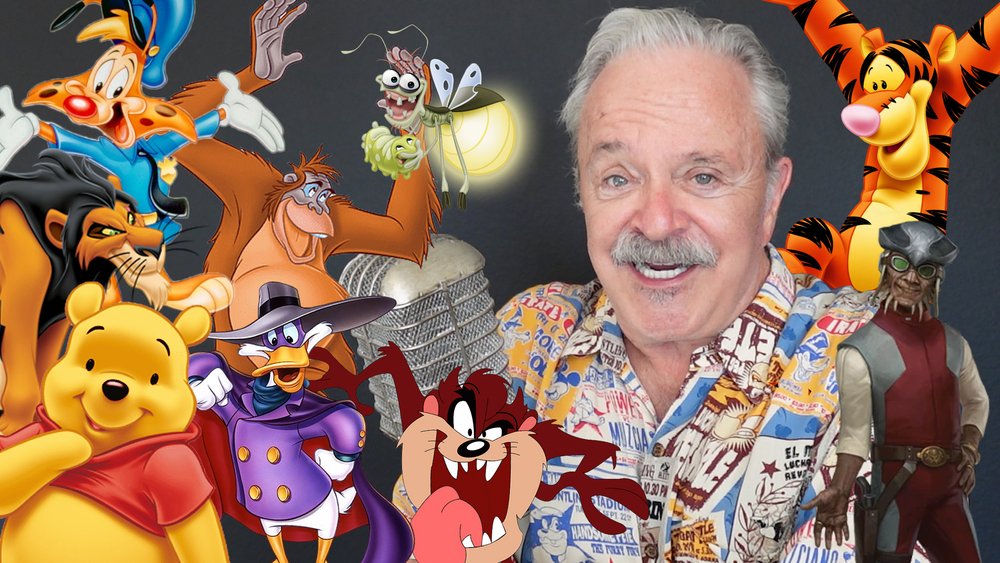 Credit: fourfingerdiscount.com
Rob Paulsen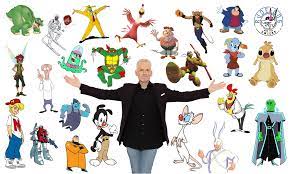 Credit: robpaulsenvoice.com
Rob Paulsen has over 1,000 endeavors to his name and has been a huge part of our childhoods for over 4 decades! 90s kids know him from 'Animatics', where he played numerous different character, including the leader of the Warner Brothers. He's also been in numerous Disney projects like Raphael in the 80's 'Mutant Ninja Turtles', and Donatello in the computer animated series. He voiced them 30 years apart, meaning kids who grew up listening to Paulsen can now listen to him with their kids!
Jim Cummings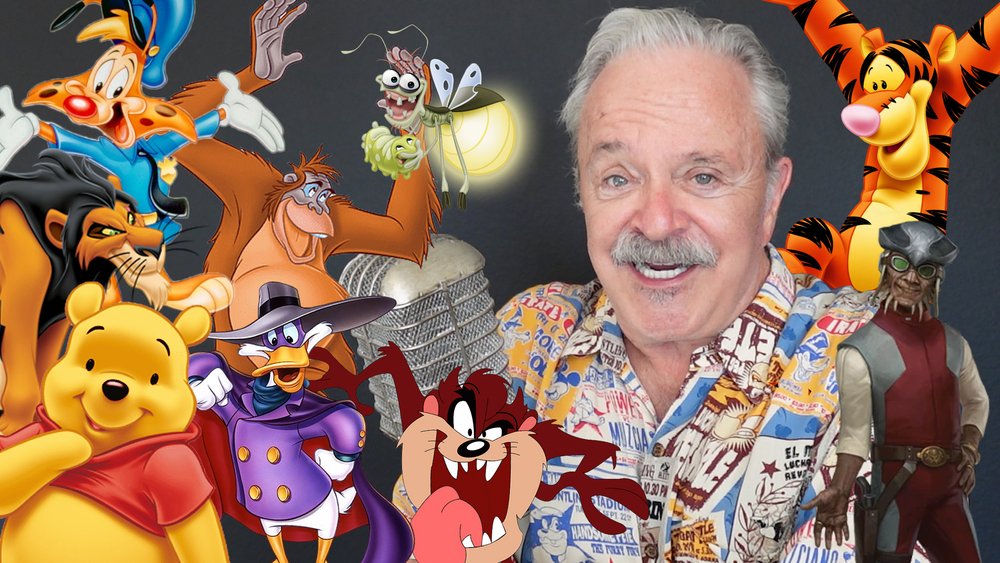 Credit: fourfingerdiscount.com
Giving a character life and personality with just a voice is an impressive talent, but it's just every other day for Jim Cummings. Voicing hundreds of characters both for film and TV, Cummings has been working for 4 decades. From 'My Little Pony' to 'The Simpsons', and then becoming the first person to play the same Disney character in the animation and live-action feature for voicing Winnie the Pooh and Tigger in 2018's 'Christopher Robin'.
Seth MacFarlane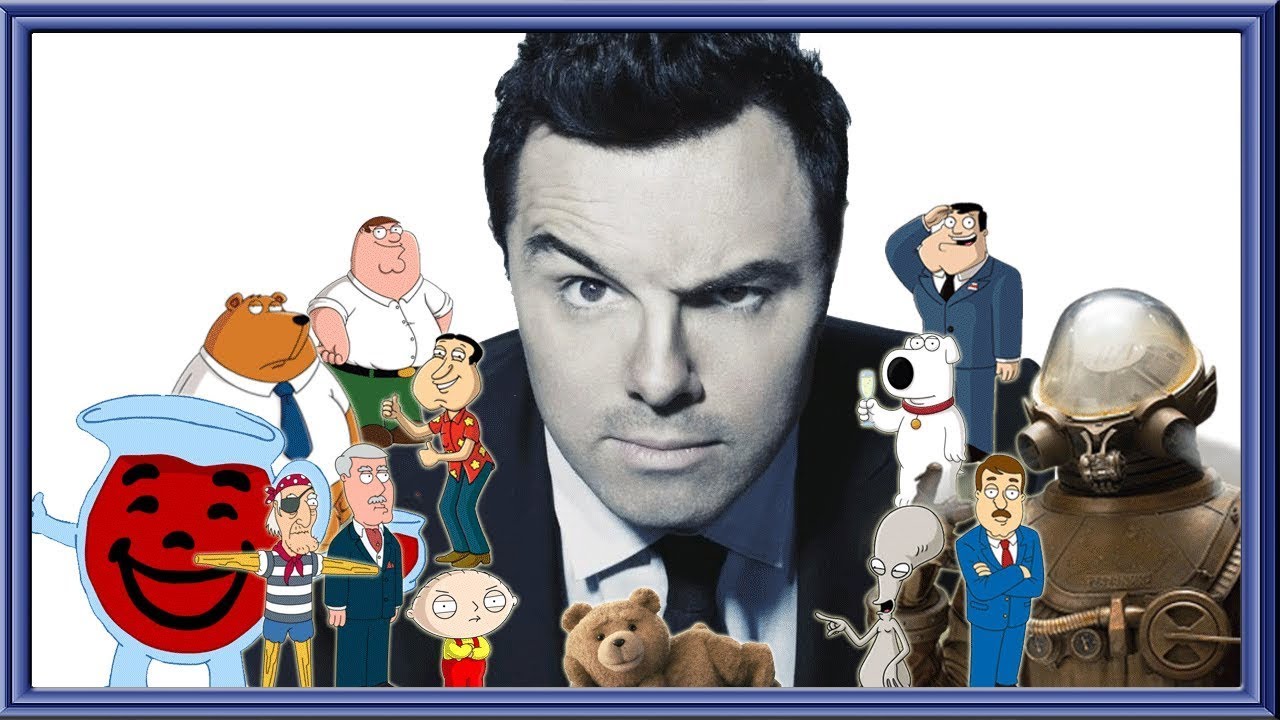 Credit: TeddyKGaming via YouTube
Unlike most actors on the list, MacFarlene's resume is a little more adult-related. He rose to fame as the creator of 'Family Guy' and still does the voice work for the majority of its characters. He also dabbled in live-action films like voicing potty-mouthed teddy bear 'Ted', which he also did a motion capture for. He is also an accomplished singer too, through releasing several albums, in the 1950s jazz style, which he uses within his other voice-acting jobs too.
June Foray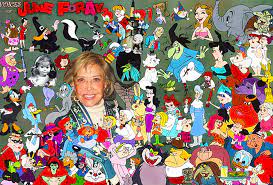 Credit: animationhalloffame.org
From radio to movies to television, there is not much June Foray can't do due to her impressive 85 year experience in show biz! She put her uniquely flexible voice to work in a huge range of roles. From the voice for the original Chatty Cathy doll, to her creepy 'Twilight Zone' counterpart, Talky Tina. One of her most memorable characters was Granny, the owner of Tweety Bird and Sylvester in 'Looney Tunes'. She took over this role from 1955 all the way to 2013, when Foray was in her 90s!
Kevin Michael Richardson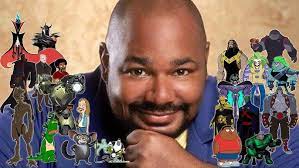 Credit: TeddyKGaming via YouTube
If you need a deep baritone for your cartoon character, Richardson is your guy! He got started doing commercials, before he appeared on screen in a number of live-action shows and movies, but his main career was voice work. He's voiced many superheroes and villains in both the Marvel and DC universes, and in 2004 he became the first black actor to play the Joker.
Seth Green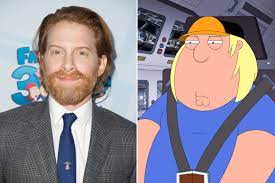 Credit: 20th Century Fox/Getty Images
You will most likely recognise Seth Green's face from acting in 'Austin Powers' and 'Buffy the Vampire Slayer'. However, you'd be surprised to know that he has also had an extremely successful career in voice overs. His longest-running role has been the character of Chris Griffin in 'Family Guy', which he's played since 1999. However, he has also done the stop motion series 'Robot Chicken', MCU's Howard the Duck in 'Guardians of the Galaxy' and has an incredible impression of Matthew McConaughey!
Frank Welker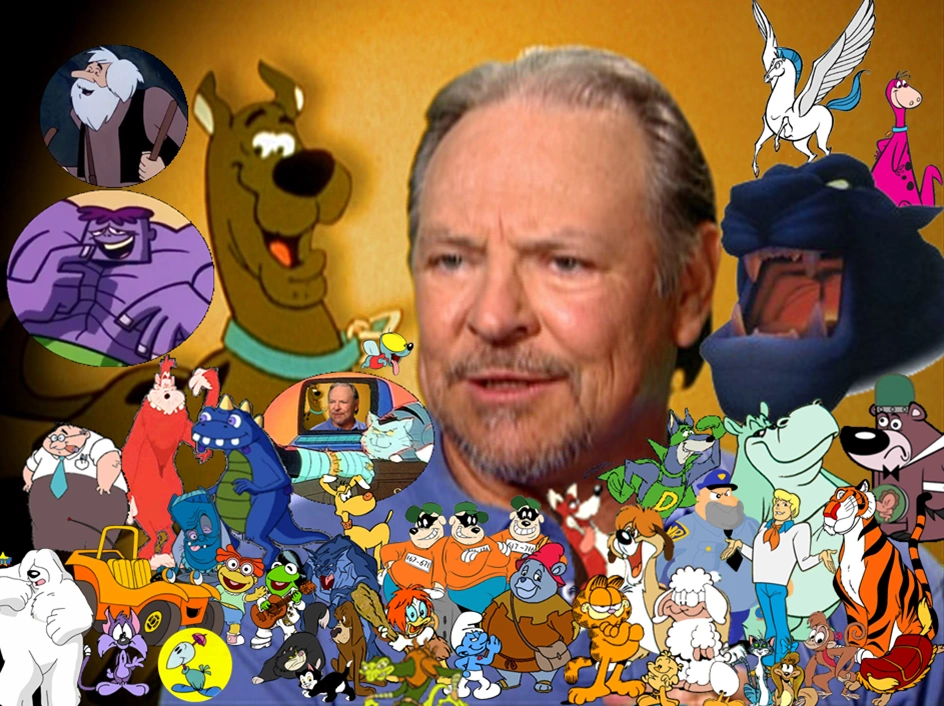 Credit: The Forgotten Beast via dexterslab.fandom.com
You've 100% heard Welker's voice at some point – even if you didn't know whether it was human you were listening to or not. Welker has a special talent for animal voices, as well as other well-known characters too. He got his first role as Fred Jones in 'Scooby-Doo' in 1969, and has been voicing the leader of Mystery Inc. ever since. Welker tends to have longevity in his roles, and has also been playing various transformers since the 1980s, including Megatron in 1986!
Tress MacNeille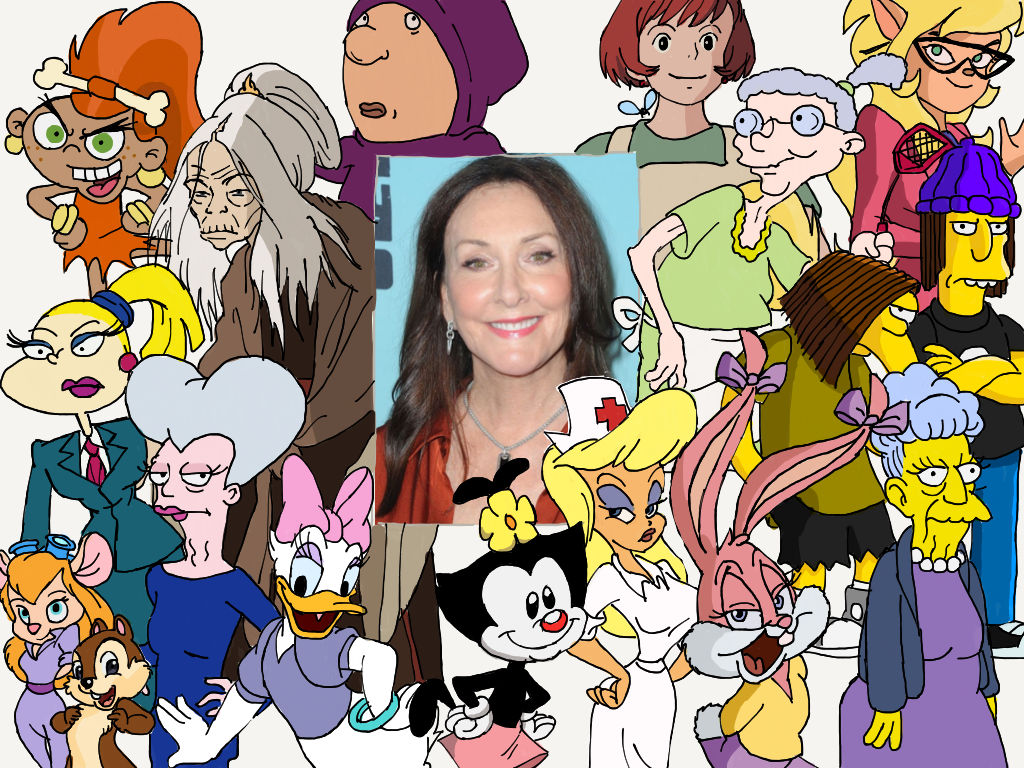 Credit: deviantart.com
Tress MacNeille is one of the hardest working voice actors out there. Working since the 80s, her breakout role as Babs Bunny from 'Tiny Toon Adventures' gave her a career of a life time. She quickly landed another role after this as Dot Warner in 'Animaniacs', and then went onto voice over 40 different characters on 'The Simpsons' alone! From teenage bully Dolph, to Principal Skinner's elderly mother, MacNielle's range is on full display on a single show.
Mel Blanc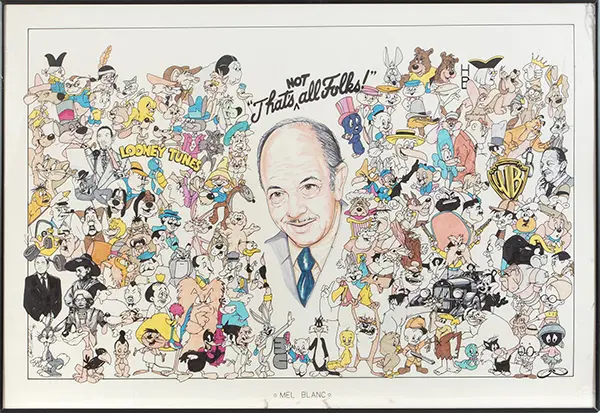 Credit: t2conline.com
Perhaps one of the most important people in the history of voice acting – Mel Blanc. He was the first actor to be credited on-screen for his work, and paved the way for thousands more to follow in his footsteps. Blanc was best know for his role in 'Looney Tunes' for voicing characters such as Bugs Bunny, Daffy Duck, and Porky Pig, who he first played in the 1930s! He often voiced multiple characters at once, so many episodes were actually just a one-man show!
Tara Strong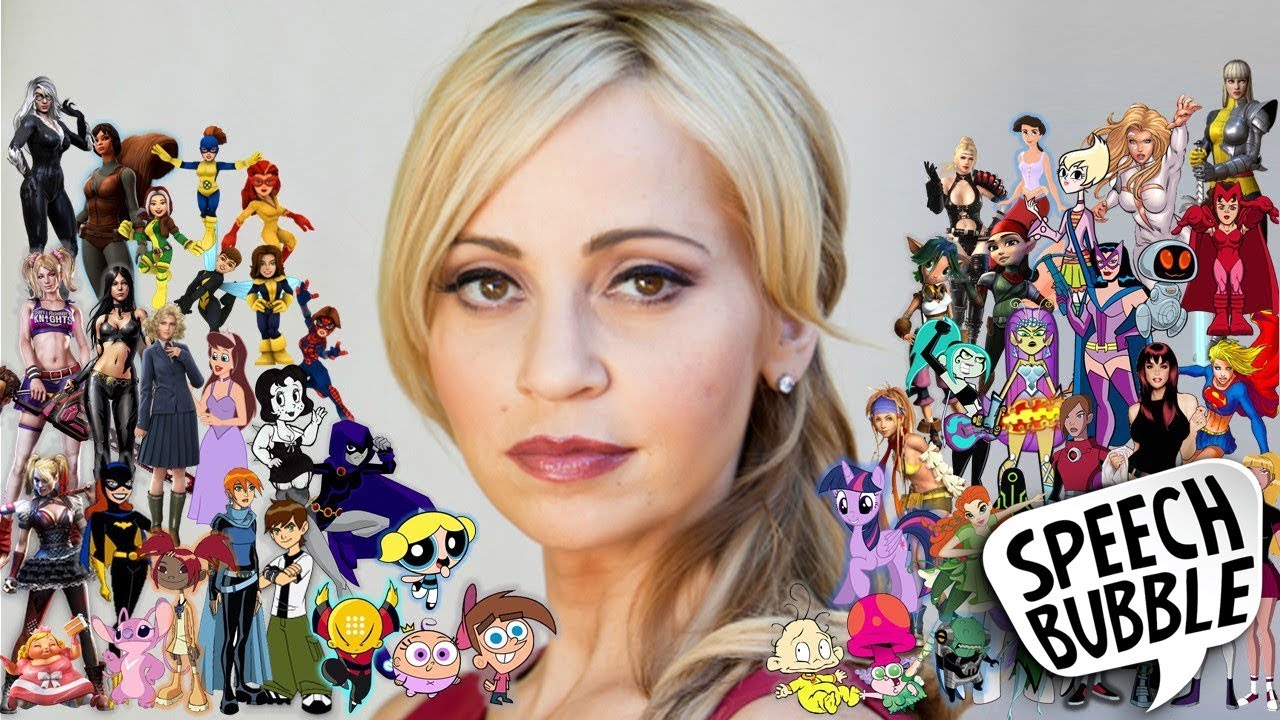 Credit: Speech Bubble via YouTube
Tara Strong began voice work at the age of 13, and she has since racked up an impressive list of credits. She began playing minor parts, before she earned more lead roles than most, including multiple heroes and villains in the DC and Marvel universe. From Timmy Turner, to Barbara Gordon to Twilight Sparkle, Strong's range really is hard to top. She's actually voiced so many important characters that she eventually became one herself, showing off her talents alongside her character Raven in 'Teen Titans Go!'.