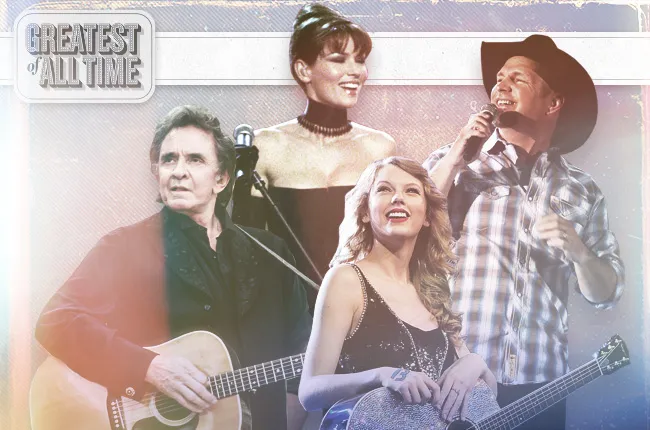 Credit: Getty Images via Billboard
Out of all music, country music has a rich history that has diversified the genre, and it wouldn't be anywhere without the legendary singers that made Country what it is today. Whether you're into Bluegrass, Honky-Tonk or Modern Country, here are the greatest country singers to ever bless the genre.
Garth Brooks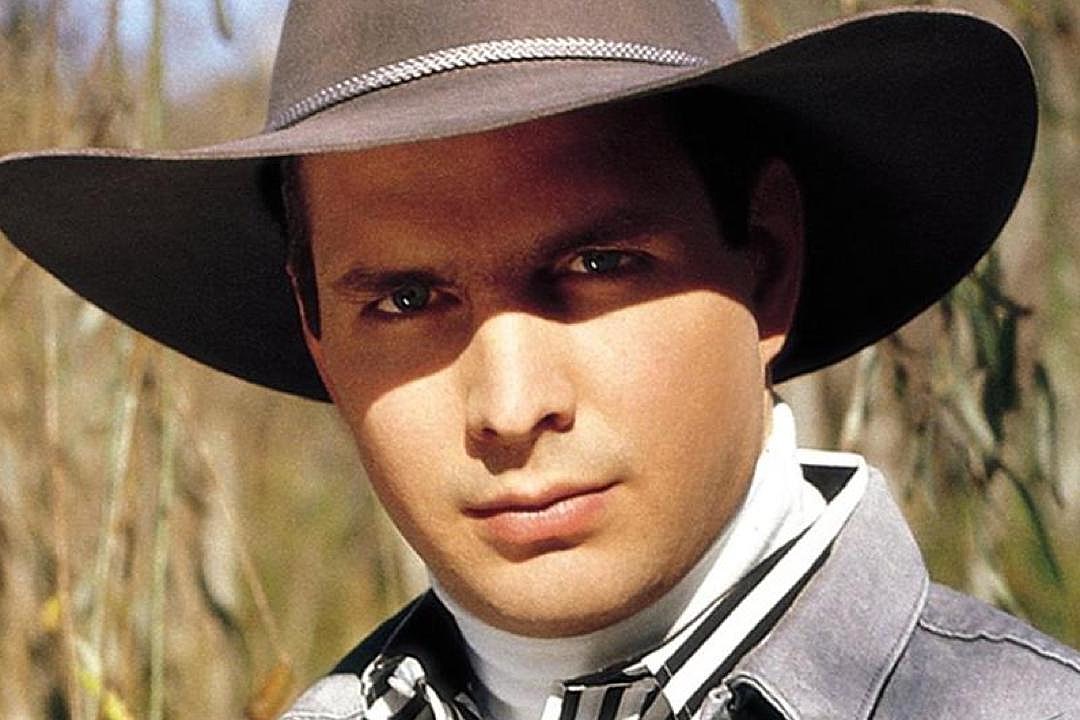 Credit: Taste of Country
Brooks rose to prominence in the 1990s and became one of country music's most popular and influential singers. He is known for his powerful and expressive voice, energetic live performances, and ability to connect with audiences. His second album, No Fences was released in 1990 and spent 23 weeks at No. 1 on the Billboard Top Country Albums chart.
George Jones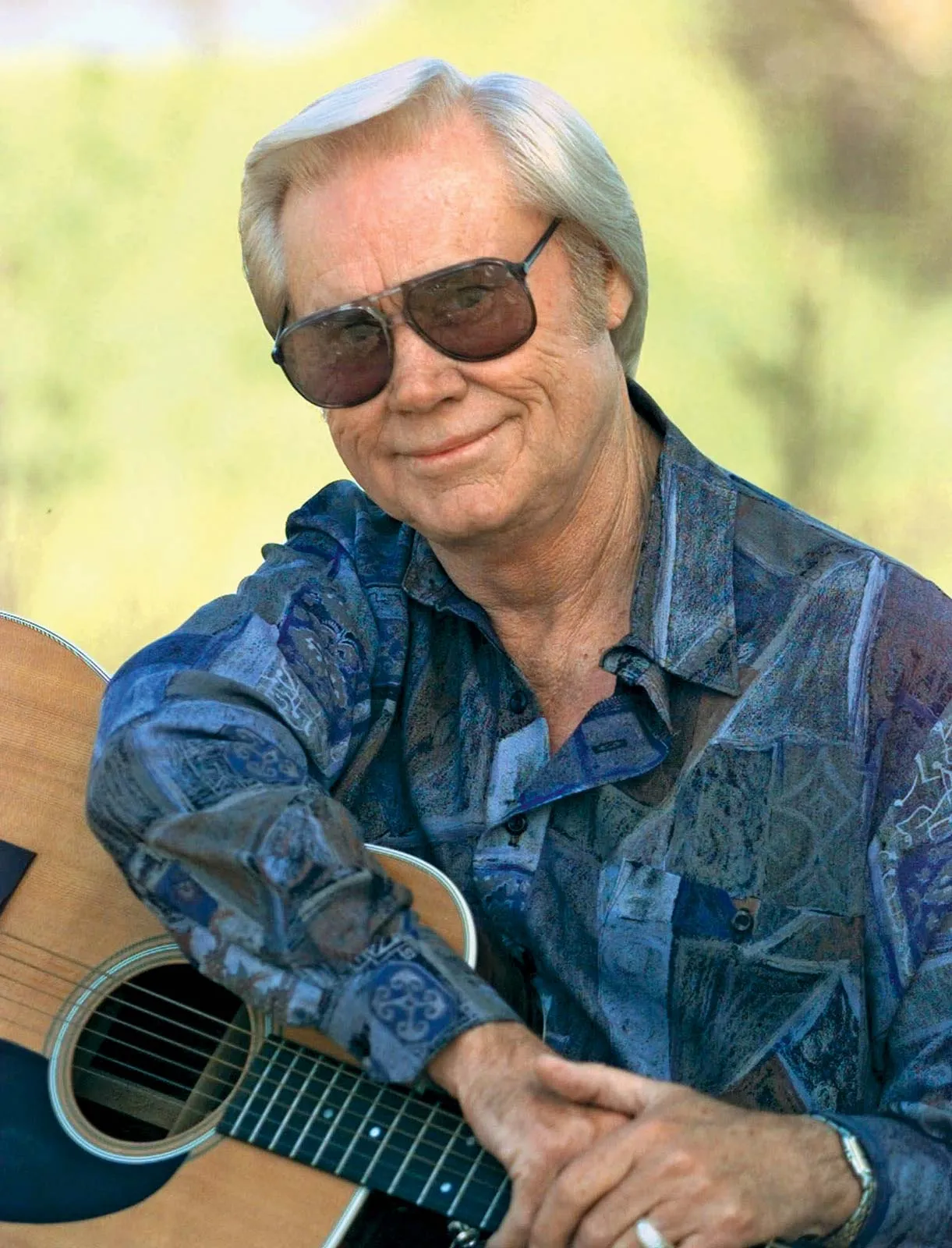 Credit: Mark Humphrey via AP Photo
George Jones, the legendary voice of country music, soared to stardom in the '50s and '60s with hits like "White Lightning" and "He Stopped Loving Her Today." His soul-stirring vocals and personal struggles gave depth to classics, while duets with Tammy Wynette captured hearts. Awards, a place in the Hall of Fame, and a lasting legacy solidify his status as a true country icon, inspiring generations of musicians.
Dolly Parton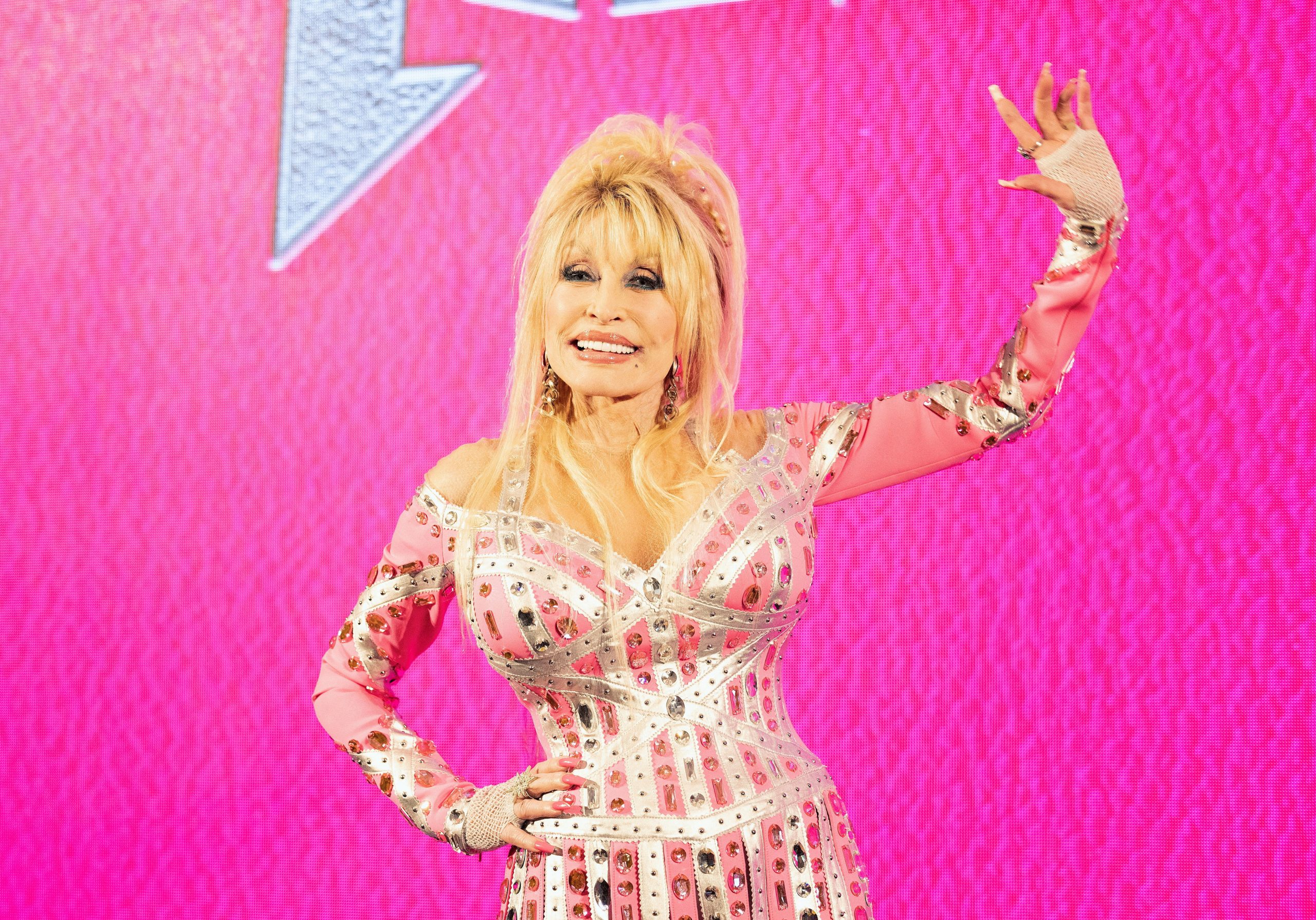 Credit: Anna Gordon via Reuters
With hits like "Jolene" and "I Will Always Love You," she's a country music icon! Parton has won multiple Grammy Awards, composed thousands of songs, and acted in multiple films. Beyond music, her philanthropy includes supporting education through the Imagination Library. Her timeless talent and benevolence have made her a beloved cultural figure worldwide.
Waylon Jennings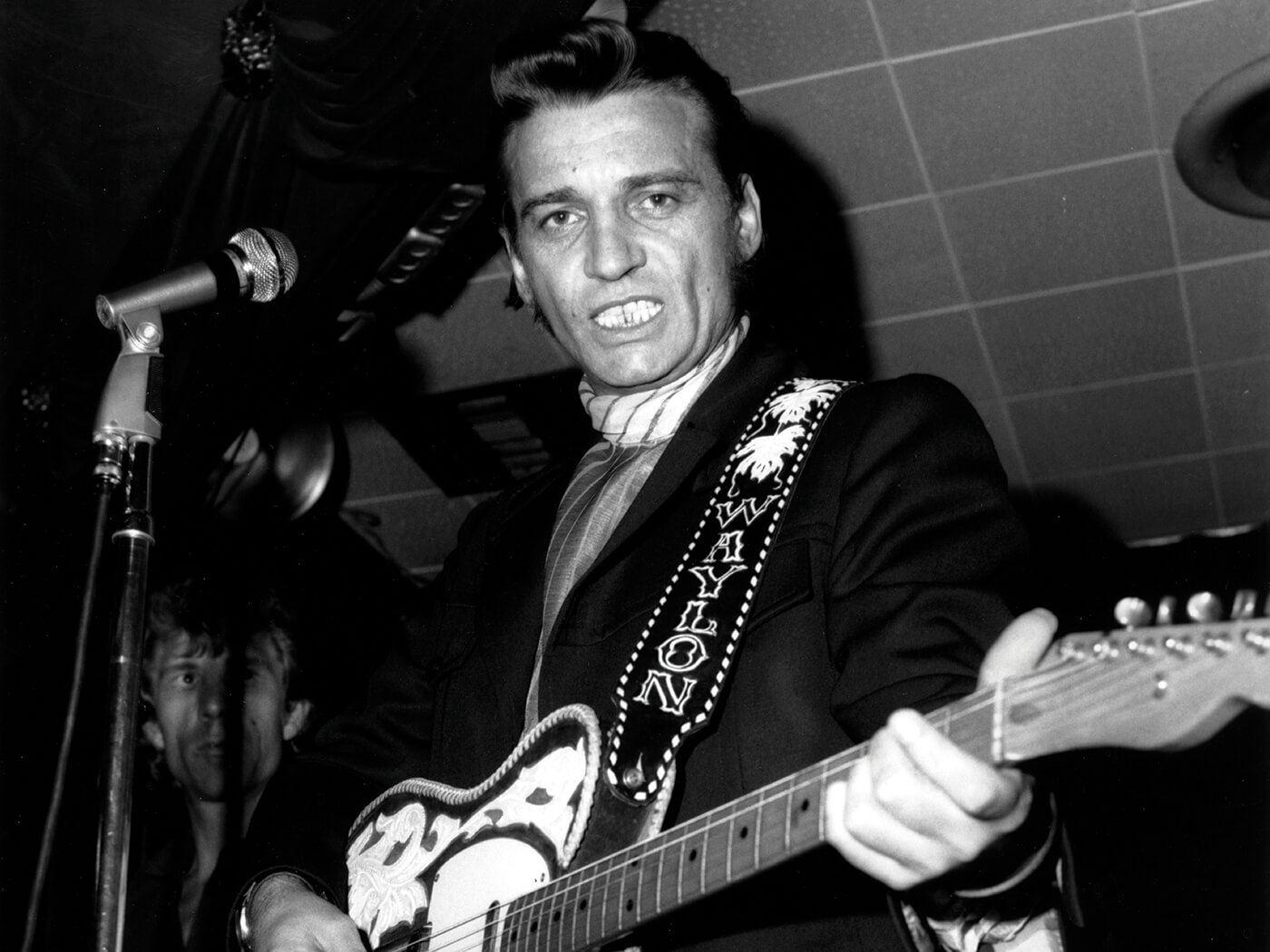 Credit: UNCUT
Jennings' career was a trailblazing journey in country music. His rebellious outlaw image and hits like "Good Hearted Woman" and "Mammas Don't Let Your Babies Grow Up to Be Cowboys" reshaped the genre. He was a central figure in the outlaw country movement, earning Grammy awards and leaving an indelible mark.
Willie Nelson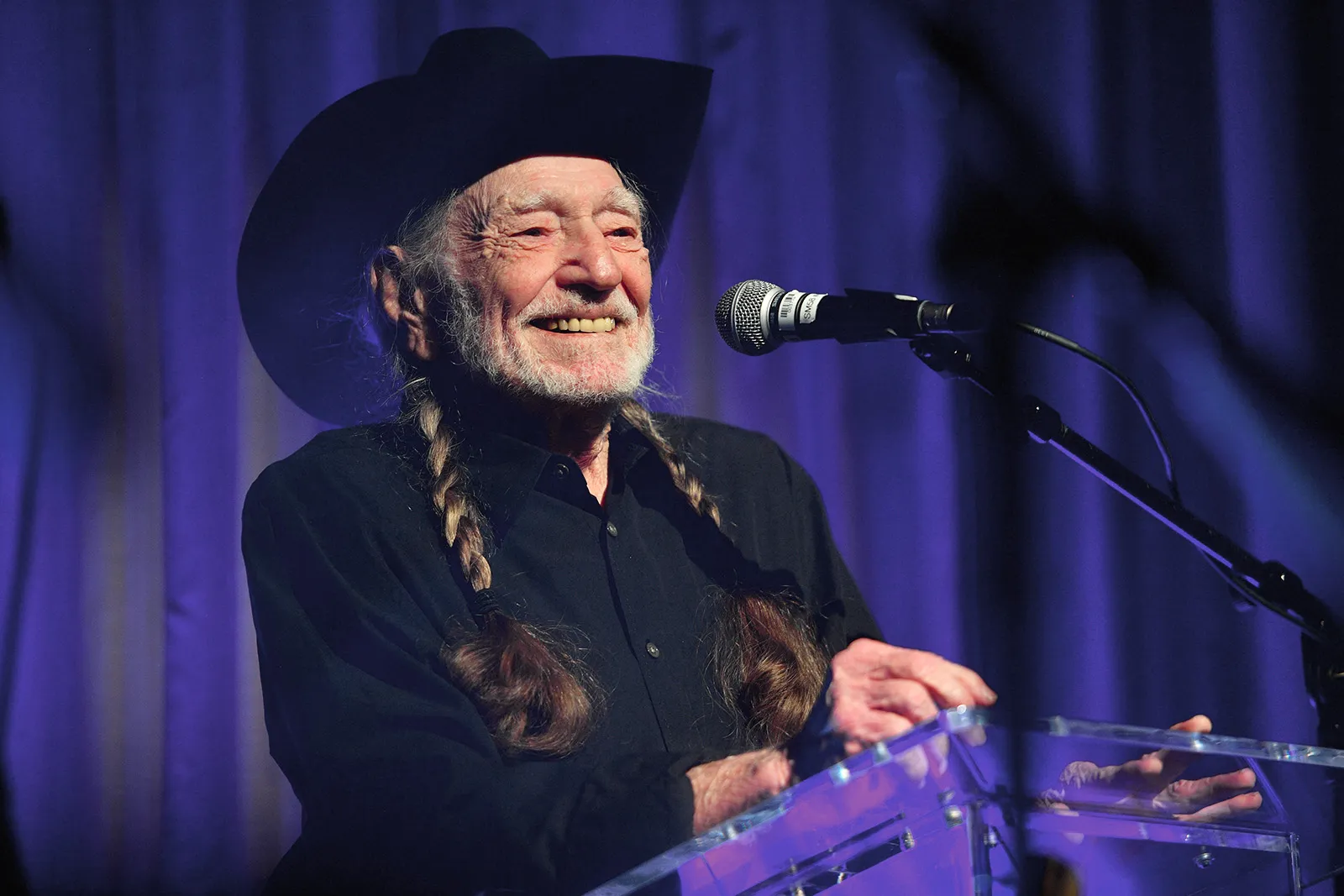 Credit: Matt Winkelmeyer via Getty Images
Nelson's career is studded with achievements. His iconic songs, including "On the Road Again" and "Always on My Mind," earned him widespread acclaim. He's won numerous Grammy Awards and is a Country Music Hall of Fame inductee. Beyond music, his activism and Farm Aid efforts showcase his enduring impact.
The Carter Family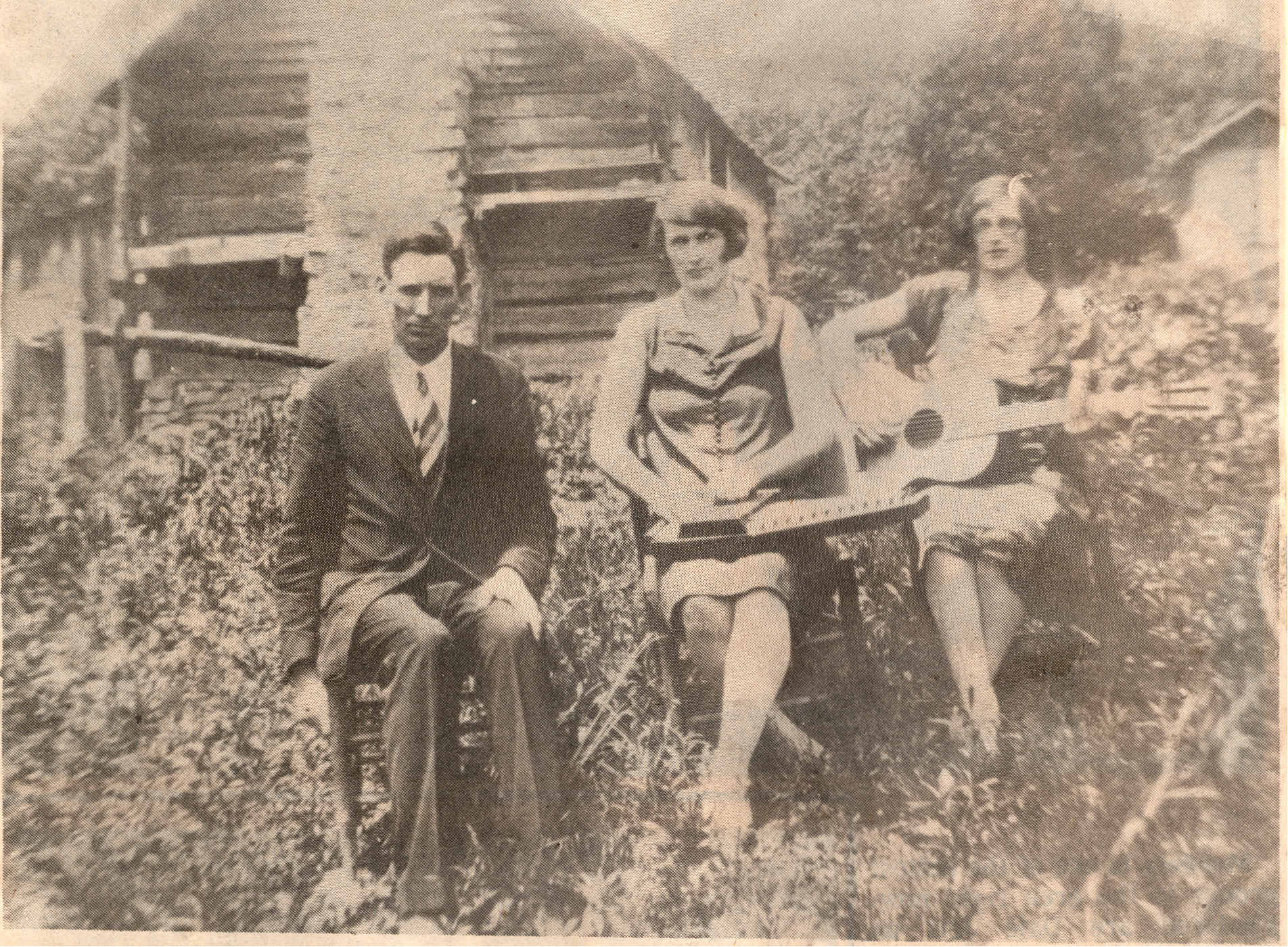 Credit: RootsWeb
The Carter Family's early career saw them rise to prominence in the 1920s and 1930s. Their Bristol recording sessions in 1927, often called the "Big Bang" of country music, produced hits like "Bury Me Under the Weeping Willow." Their simple, heartfelt style made them country music pioneers, influencing generations of artists.
Loretta Lynn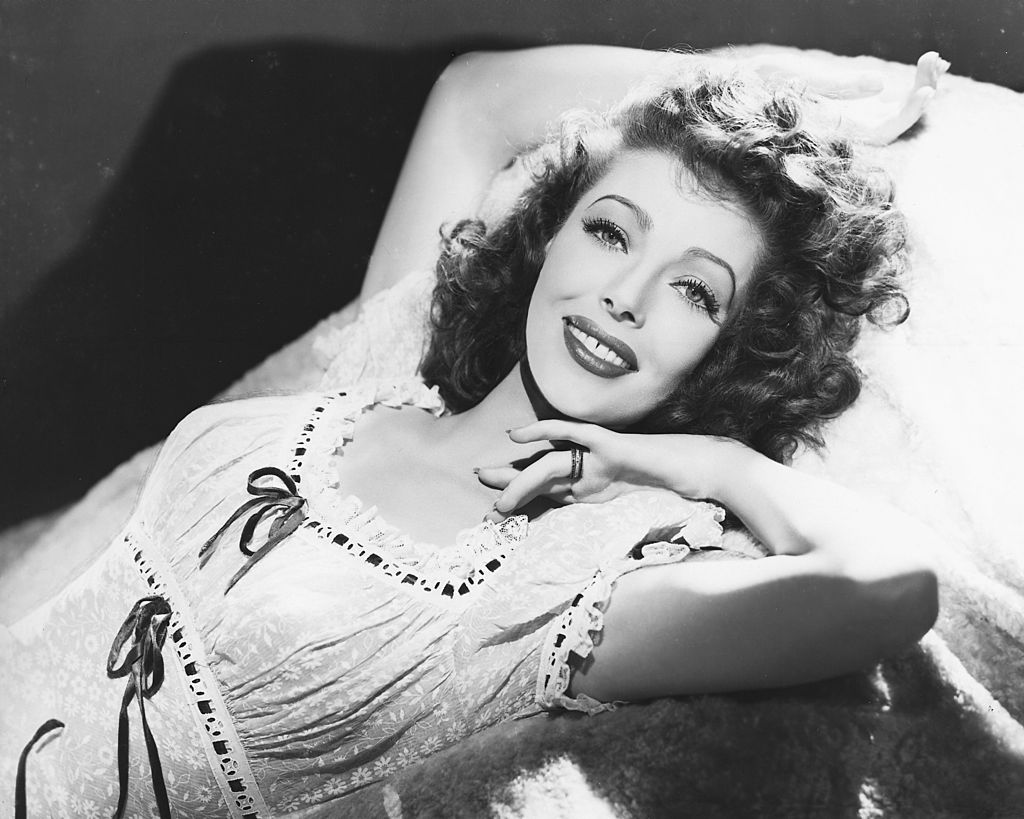 Credit: Country Living Magazine
Lynn released numerous chart-topping hits, including "Coal Miner's Daughter" and "Don't Come Home A-Drinkin' (With Lovin' on Your Mind)." Lynn earned countless awards, including multiple Grammys and Country Music Association honors. Her candid songwriting and pioneering role for women in country music secured her status as a legend
Johnny Cash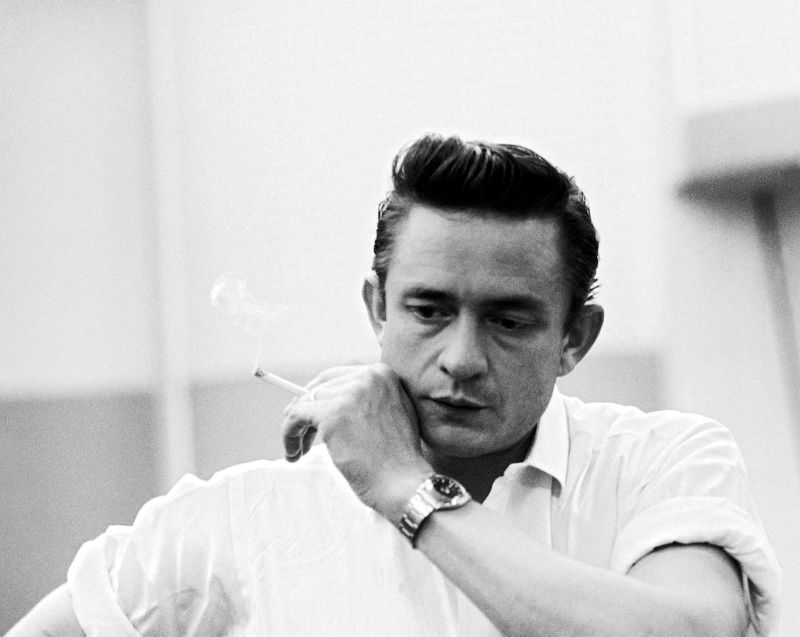 Credit: Vintage Everyday
Johnny Cash's early career was marked by perseverance. After a stint in the Air Force, he pursued music and signed with Sun Records in 1955. Hits like "I Walk the Line" and "Folsom Prison Blues" established him as a country music icon, blending rock and country influences into a unique sound.
Hank Williams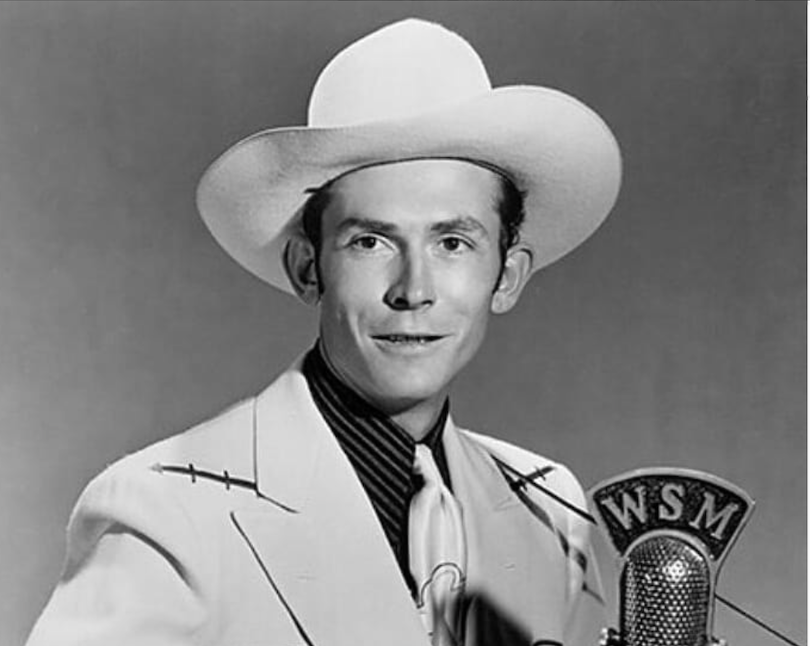 Credit: @sr.hankwilliams via Instagram
By the time Williams was in his 20s, he was already a country music legend and had signed with MGM records and released several hit singles, however, by the time he was 29, years of alcoholism was taking a toll on his system and he died tragically in the back seat of his car.
Merle Haggard
Credit: Redferns via Getty Images
Haggard popularity with his songs about the working class; these occasionally contained themes contrary to the anti–Vietnam War sentiment of some popular music of the time. Between the 1960s and the 1980s he had 38 number-one hits on the US country charts, several of which also made the Billboard all-genre singles chart. Haggard continued to release successful albums into the early 2000s.
Keith Urban
Loud Hailer Magazine
Keith Urban, the Australian-born country music sensation, has enjoyed a stellar career marked by immense success. With a signature blend of country, rock, and pop, Urban has won multiple Grammy Awards, chart-topping albums, and a devoted global fan base. His virtuoso guitar skills and heartfelt lyrics have made him a prominent figure in contemporary country music.
The Judds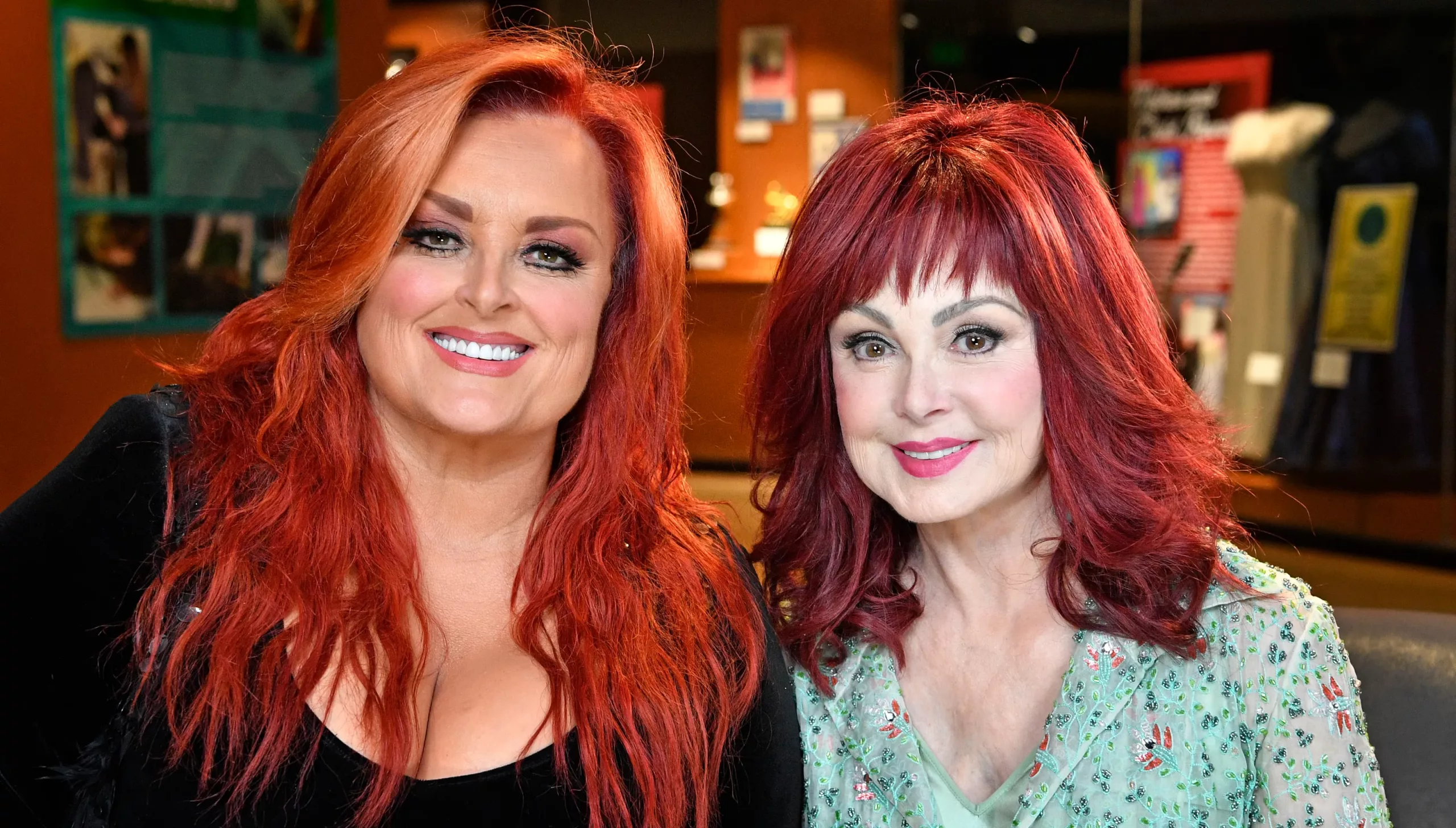 Credit: The Tennessean
A mother-daughter country music duo consisting of Naomi and Wynonna Judd, achieved remarkable success in the 1980s and '90s. Their harmonious blend of country and rock led to multiple chart-topping hits and Grammy awards. They left an indelible mark on country music, with their career characterized by platinum albums and a devoted fan following.
Taylor Swift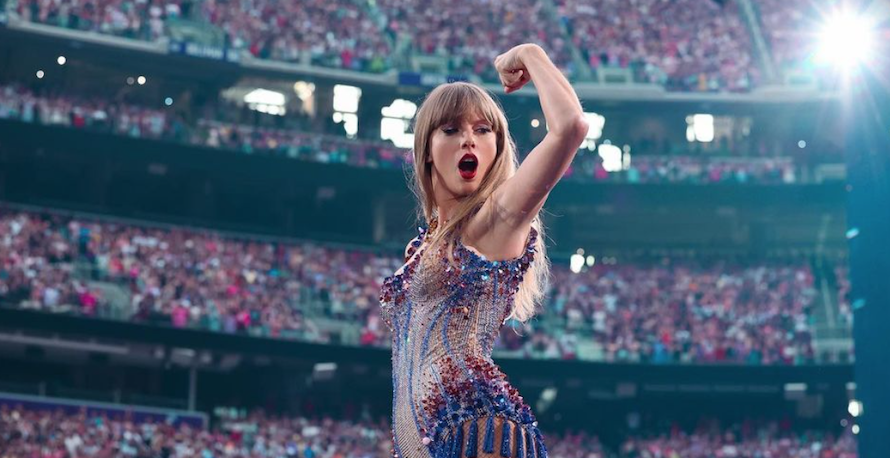 Credit: @taylorswift via Instagram
You may know Taylor Swift as the pop music goddess who is literally conquering the world of music right now, but Swift started out in country music. Taylor Swift's country music career marked her emergence as a talented singer-songwriter. With her debut self-titled album and subsequent releases, she became a leading figure in contemporary country, earning critical acclaim and multiple awards.
Jerry Reed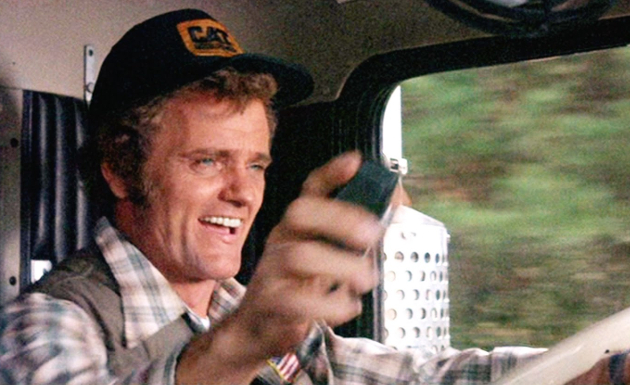 Credit: Saving Country Music
Jerry Reed's rise to fame was a remarkable journey from modest beginnings to country music stardom. His fingerstyle guitar mastery and unique voice set him apart, leading to hits like "Amos Moses" and "East Bound and Down." His charismatic performances and acting in "Smokey and the Bandit" elevated him to a legendary status.
Reba McEntire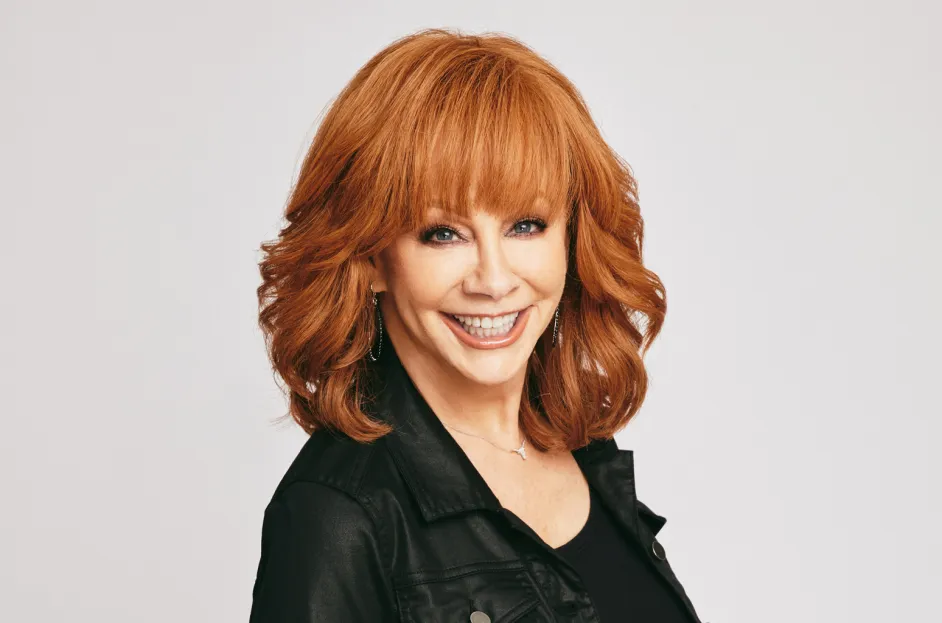 Credit: Robby Klein via Billboard
Reba McEntire's career is stuff of country music legend. Starting in the late '70s, her powerful vocals and relatable lyrics earned her widespread acclaim. With hits like "Fancy" and "The Night the Lights Went Out in Georgia," McEntire became an iconic figure, amassing multiple Grammy Awards and a successful acting career.
Stanley Brothers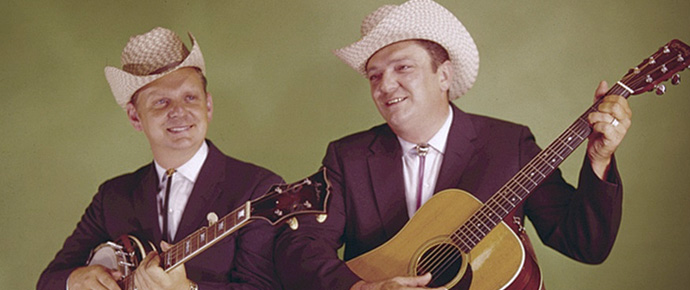 Credit: Bluegrass Today
The Stanley Brothers, Ralph and Carter, had a profound impact on country music with their traditional bluegrass sound. Their close harmonies and instrumental virtuosity helped define the genre. Songs like "Man of Constant Sorrow" remain influential, contributing to the enduring popularity of bluegrass and shaping the evolution of American roots music.
Jerry Lee Lewis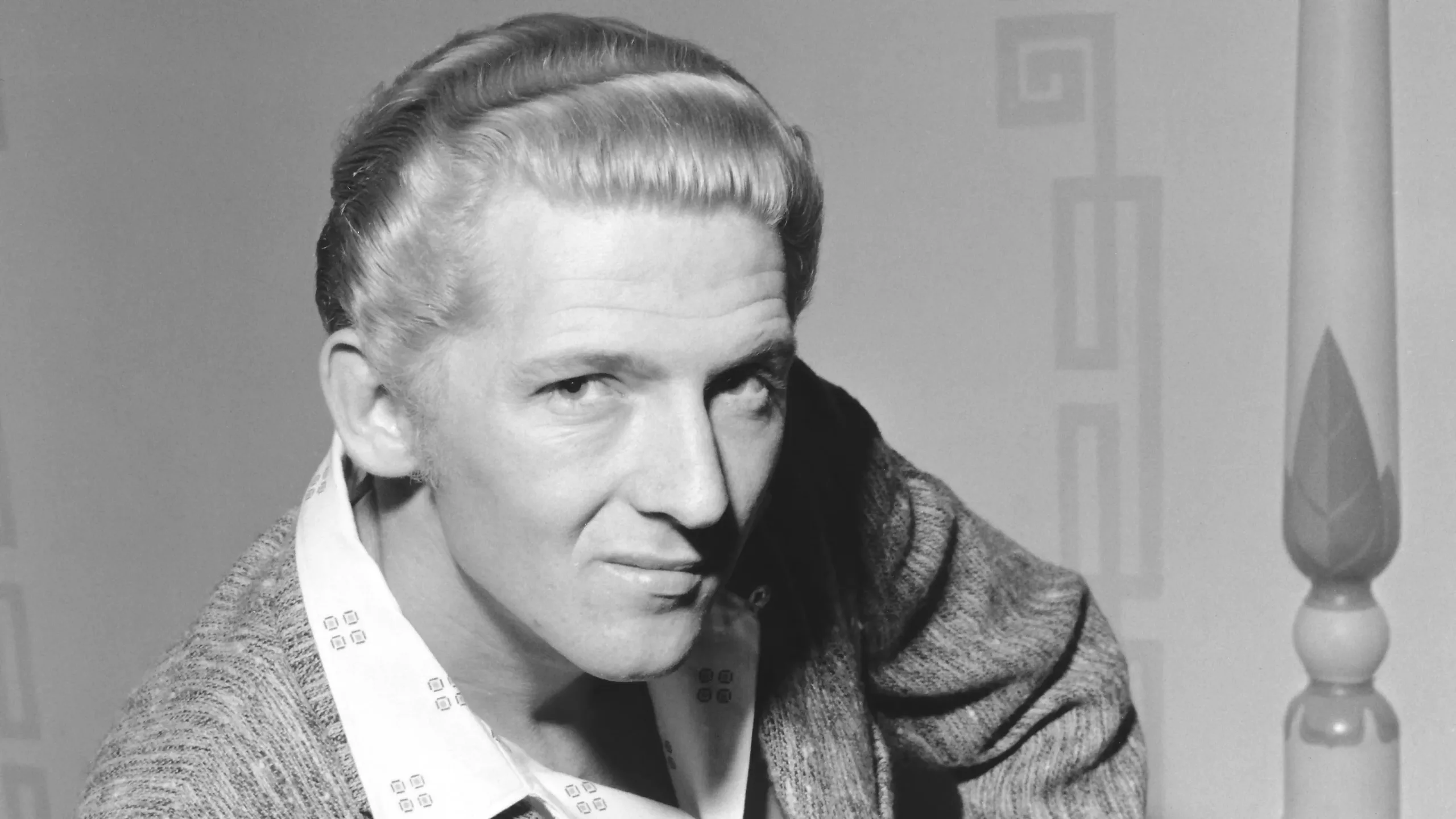 Credit: Pitchfork
Jerry Lee Lewis, renowned for his early rock 'n' roll success, later transitioned into country music. His country career began in the late '60s, yielding chart-toppers like "To Make Love Sweeter for You." Despite his rock roots, he embraced country music, earning recognition as a versatile artist within the genre.
Miranda Lambert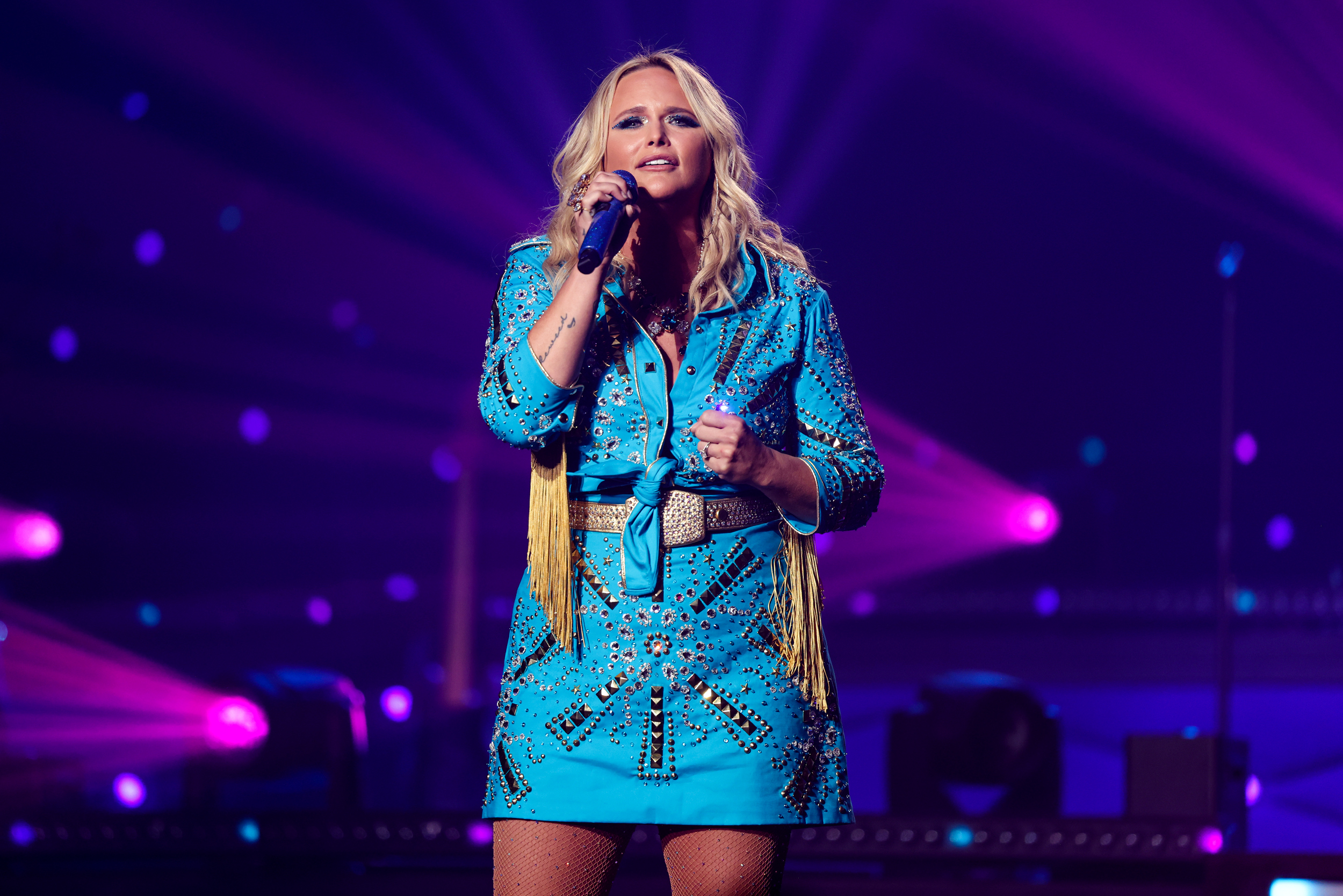 Credit: John Shearer via Getty Images
They do make 'em like they used to! Miranda Lambert, a country music superstar, has had a dynamic career. Emerging from reality TV show "Nashville Star," she went on to release chart-topping albums and hits like "The House That Built Me" and "Gunpowder & Lead." Known for her powerful lyrics and compelling storytelling, Lambert is a modern country icon.
Randy Travis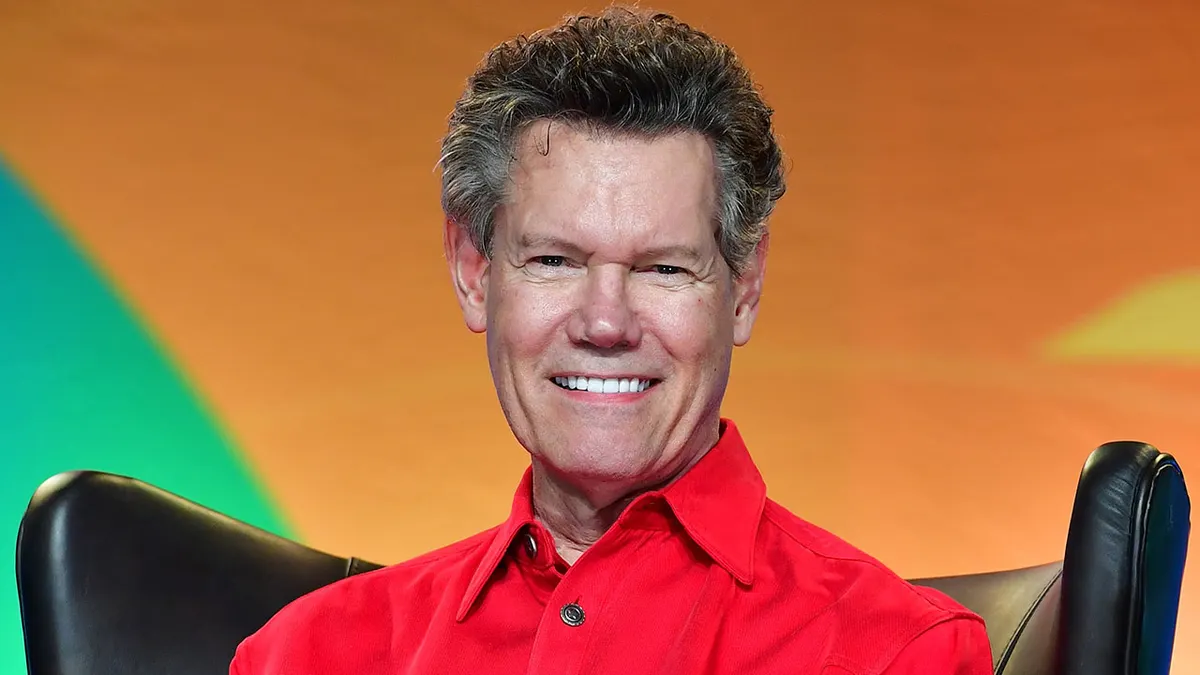 Credit: Fox News
Randy Travis, a legendary figure in country music, achieved enduring success with a traditional and heartfelt approach. His rich baritone voice led to numerous chart-topping hits, including "Forever and Ever, Amen." Despite health challenges, he remains an iconic artist, earning Grammy Awards and a permanent place in country music history.
Charley Pride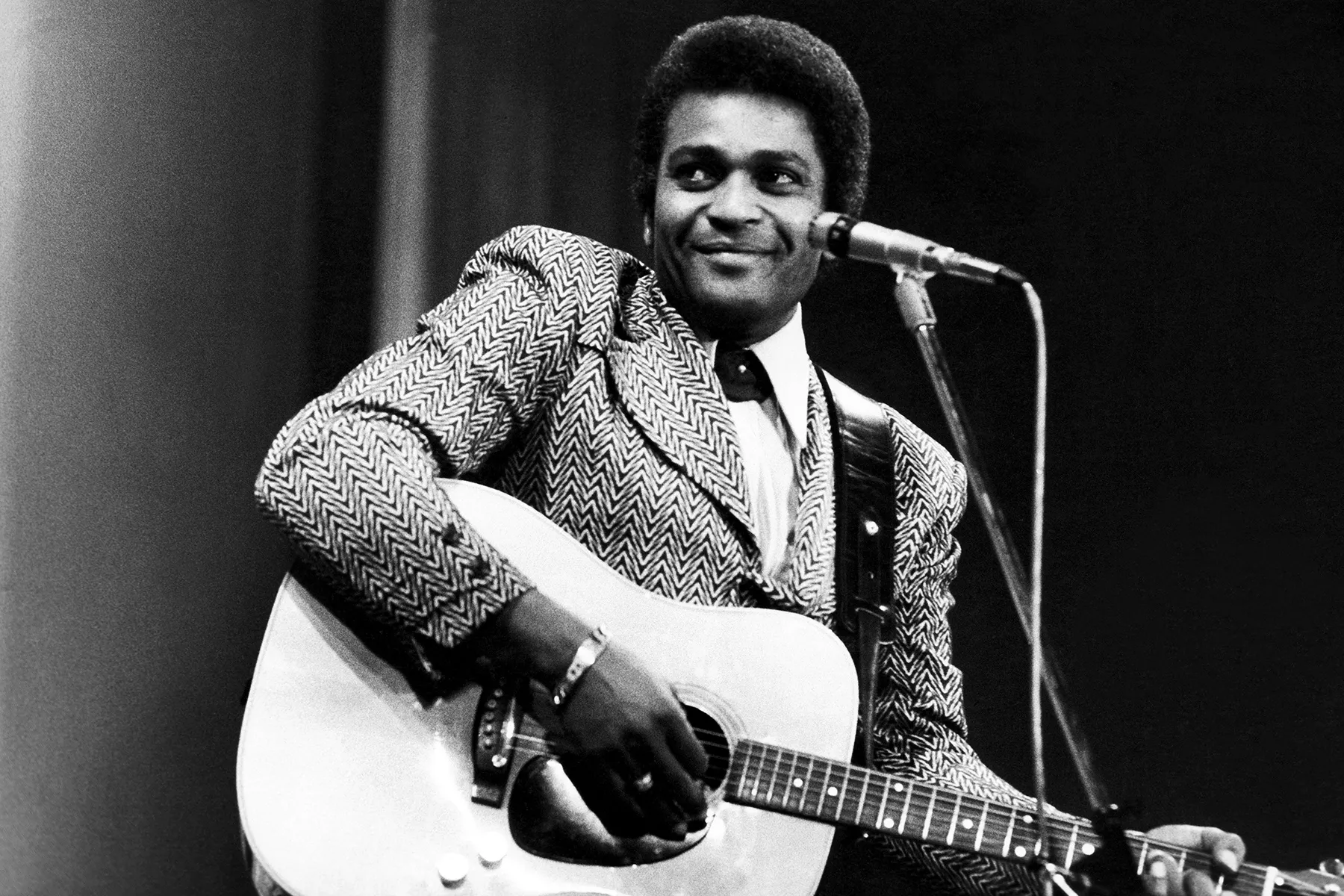 Credit: Michael Putland via Getty Images
Charley Pride's success as a black artist in country music is remarkable. He defied racial barriers in the industry, becoming one of its most celebrated and influential figures. With a string of No. 1 hits, Pride's distinctive voice and talent paved the way for diversity in country music and left an indelible legacy.
Flatt & Scruggs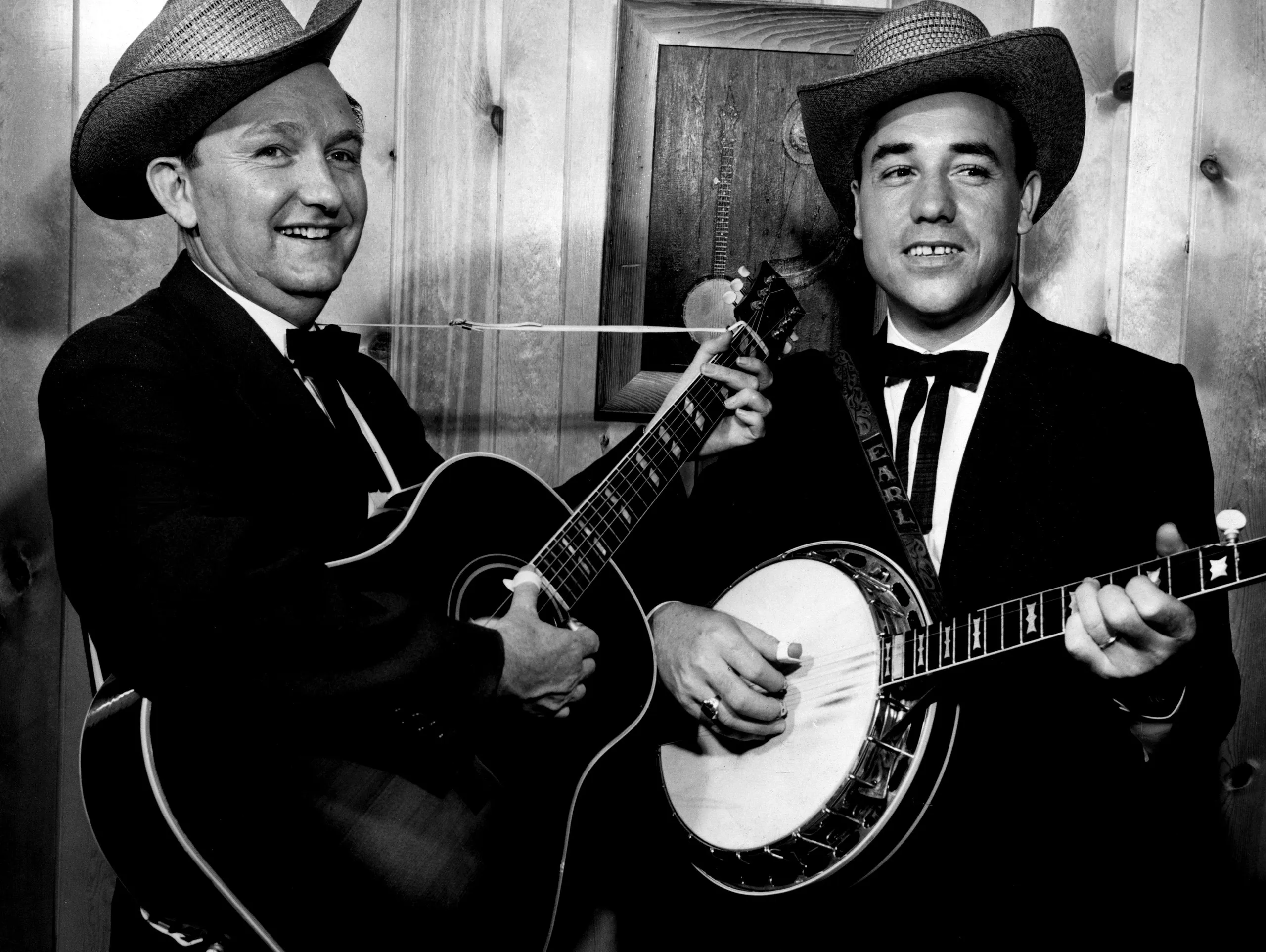 Credit: Jimmy Ellis via The Tennessean
Lester Flatt and Earl Scruggs, the pioneering bluegrass duo, have had their names firmly etched in American music. Their innovative use of the three-finger banjo picking style, often referred to as "Scruggs style," defined bluegrass music. Hits like "Foggy Mountain Breakdown" and "The Ballad of Jed Clampett" solidified their status as bluegrass legends.
Kriss Kristofferson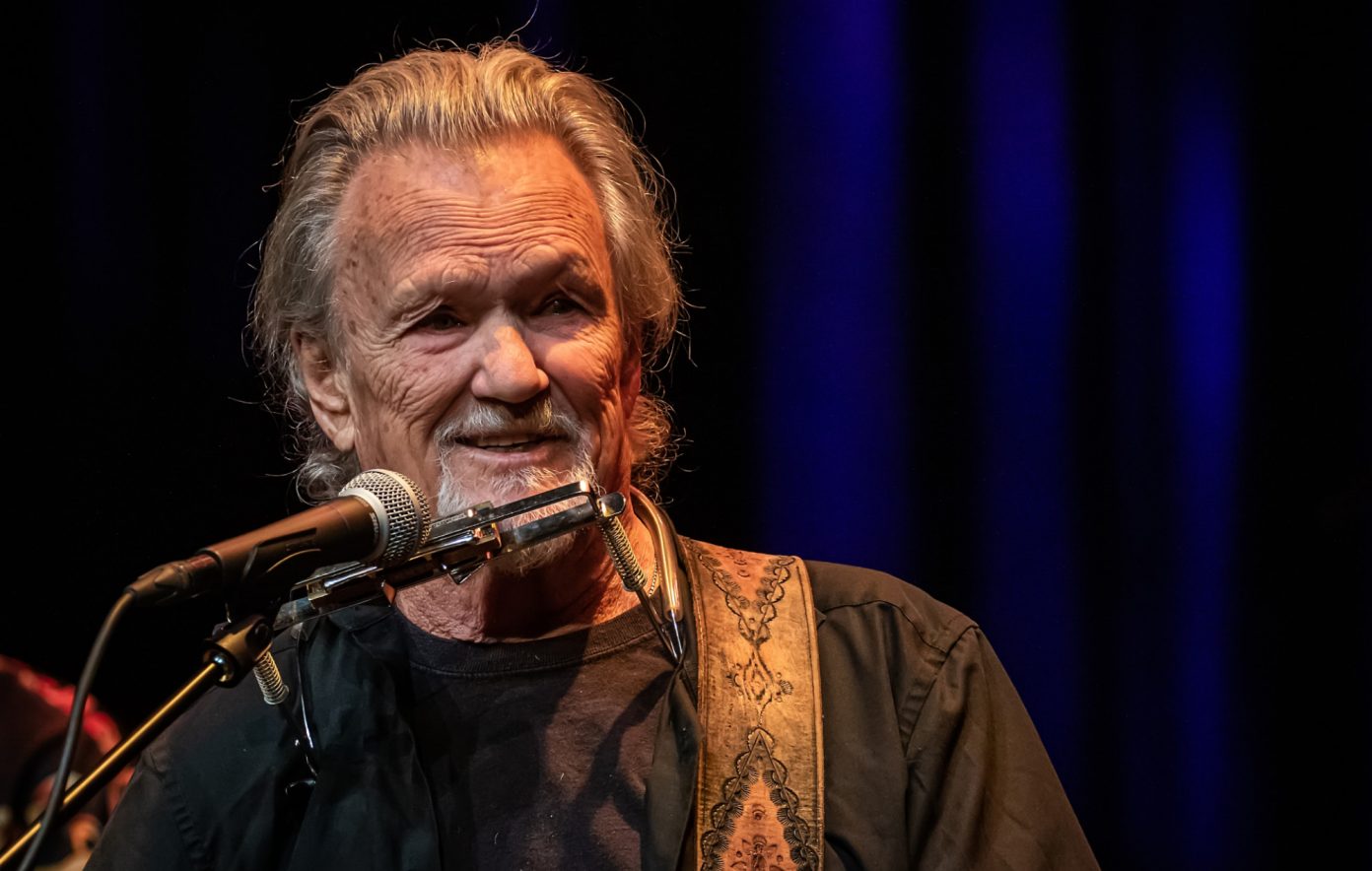 Credit: Per Ole Hagen via Redferns
Kris Kristofferson achieved remarkable success as a multifaceted artist. Known for his poignant songwriting, he penned classics like "Me and Bobby McGee." He seamlessly transitioned from a successful military career to a celebrated musician and actor, with roles in iconic films like "A Star Is Born." Kristofferson's enduring influence on country music and entertainment remains a testament to his extraordinary talent and versatility.
Alan Jackson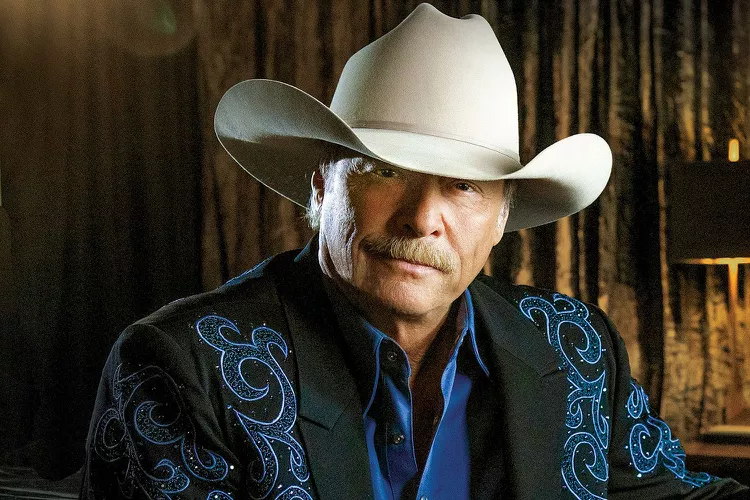 Credit: David McLister via People
Alan Jackson's music is a soul-stirring journey through the heartland of country. With his distinctive twang and heartfelt lyrics, he weaves tales of life, love, and Southern charm. His melodies are a timeless embrace of the real, resonating deeply with listeners' souls.
Bill Monroe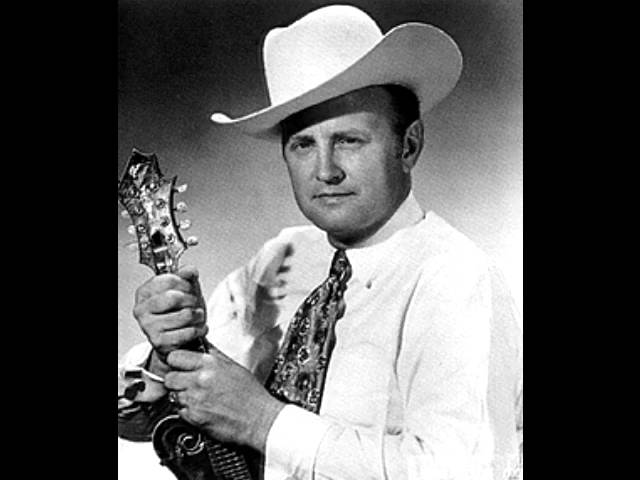 Credit: YouTube
Bill Monroe stands as an undisputed country legend, renowned as the "Father of Bluegrass Music." His innovative blend of folk, gospel, and traditional tunes birthed a genre, defining the bluegrass sound. With a high, lonesome voice and masterful mandolin, Monroe's musical legacy lives on, even after his death in 1996.
Tom T. Hall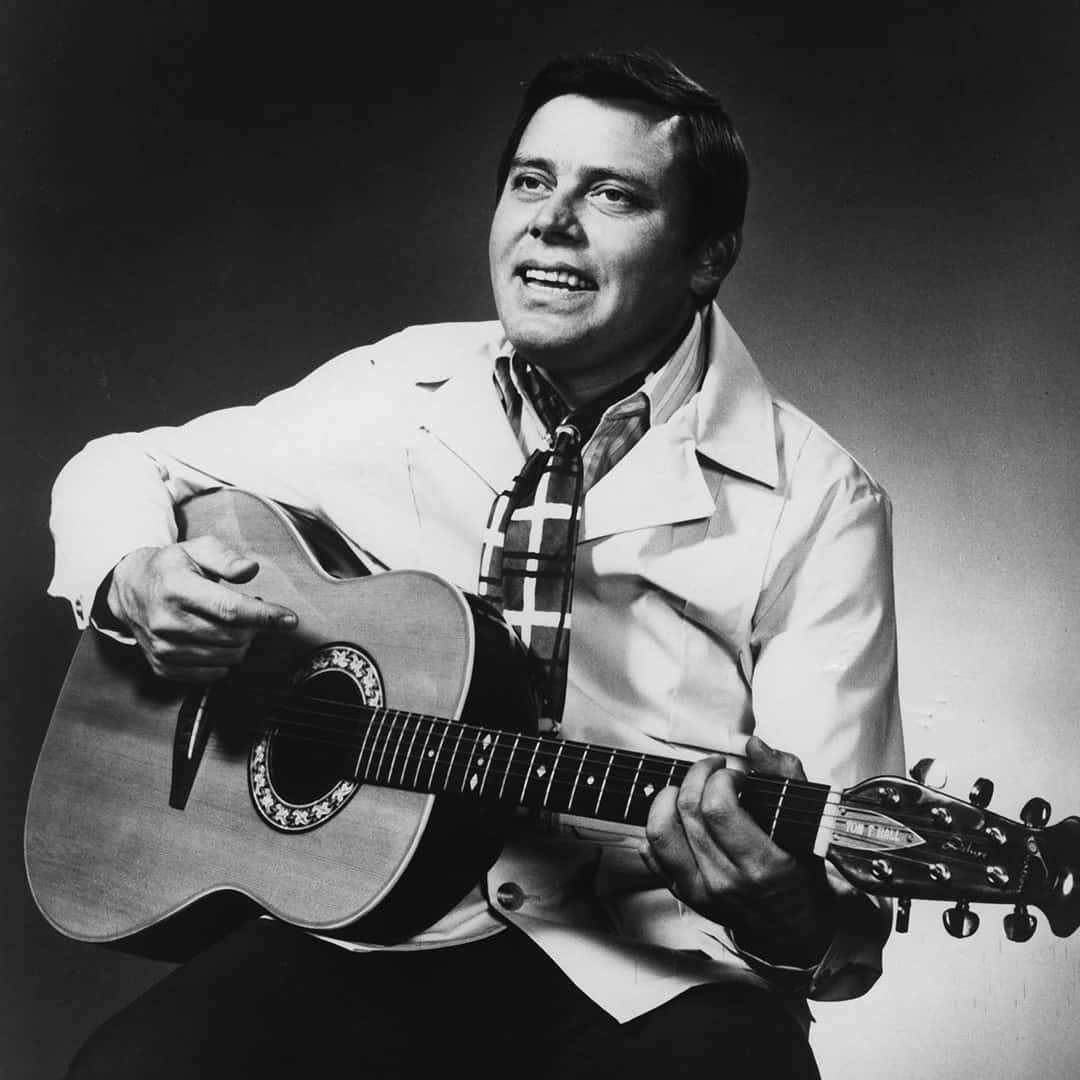 Credit: Country Music Hall of Fame and Museum
Tom T. Hall, known as the "Storyteller," was a prominent figure in country music. His career was marked by a knack for vivid storytelling in songs like "Harper Valley P.T.A." and "Old Dogs, Children, and Watermelon Wine." Hall's witty, relatable lyrics made him a respected songwriter and performer in the genre.
Shania Twain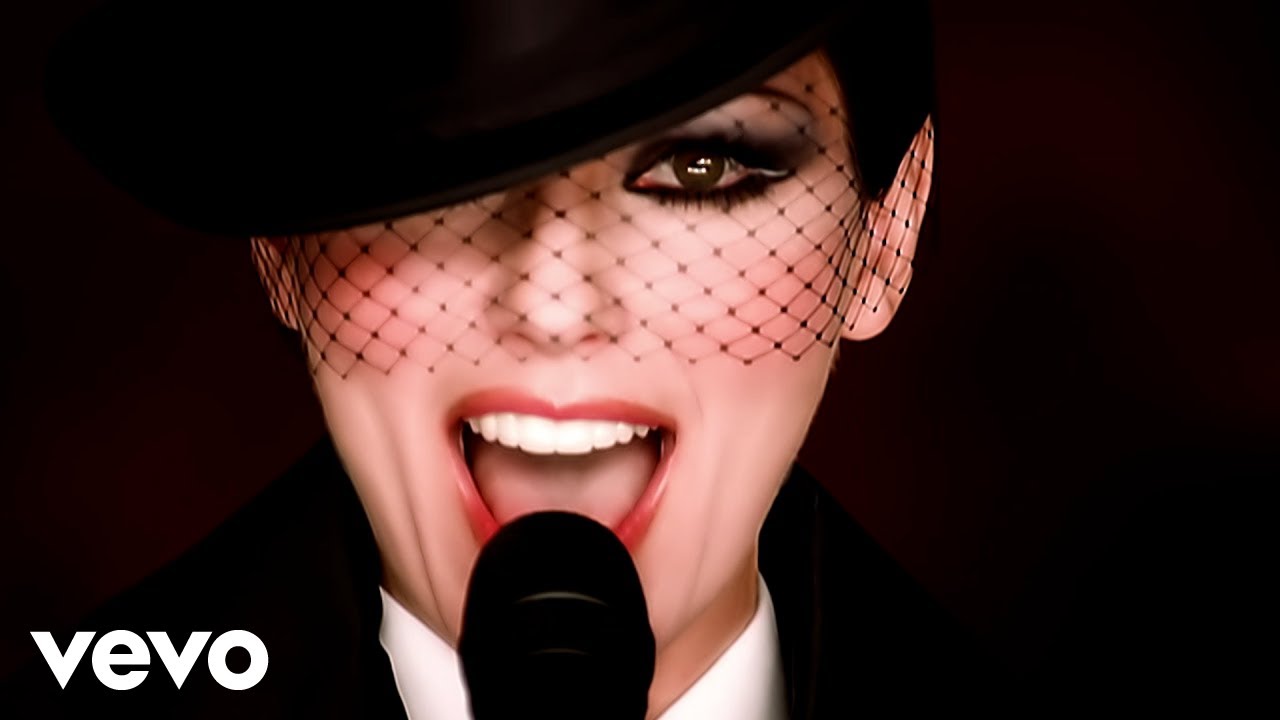 Credit: ShaniaTwainVEVO via YouTube
"Man, I feel like a woman" is one of the best lines in music history, and that alone should get Shania Twain a spot on this list. On top of that, her album, Come on Over, is one of the best-selling albums in history. Her influence on female artists, and the country genre alike, has been phenomenal.
The Louvin Brothers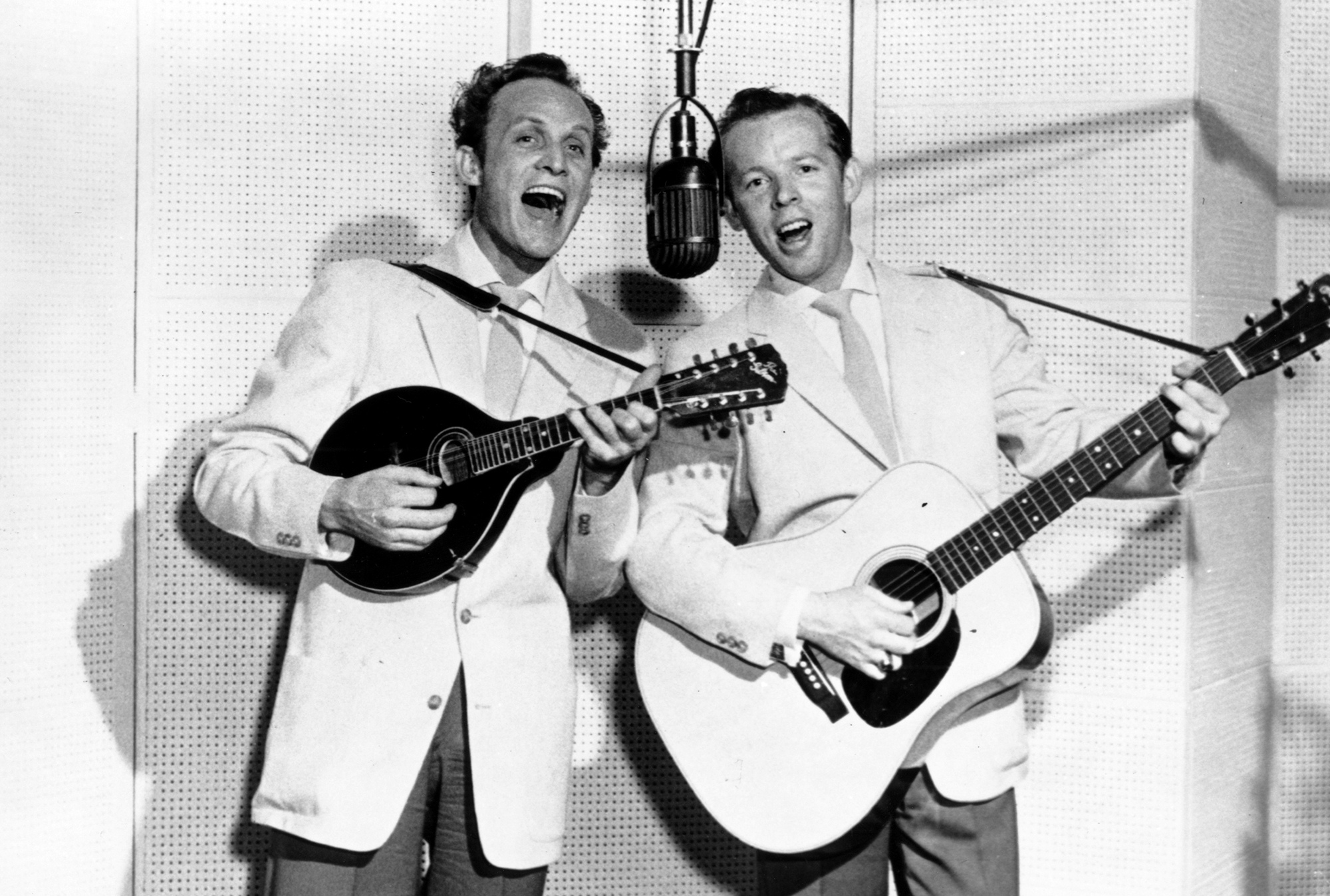 Credit: Michael Ochs Archives via Getty Images
The Louvin Brothers, Ira and Charlie, were influential in country and gospel music. Their close harmonies and emotive performances in the 1950s paved the way for the country duet tradition. Hits like "When I Stop Dreaming" and "Cash on the Barrelhead" exemplify their enduring legacy.
Ernest Tubb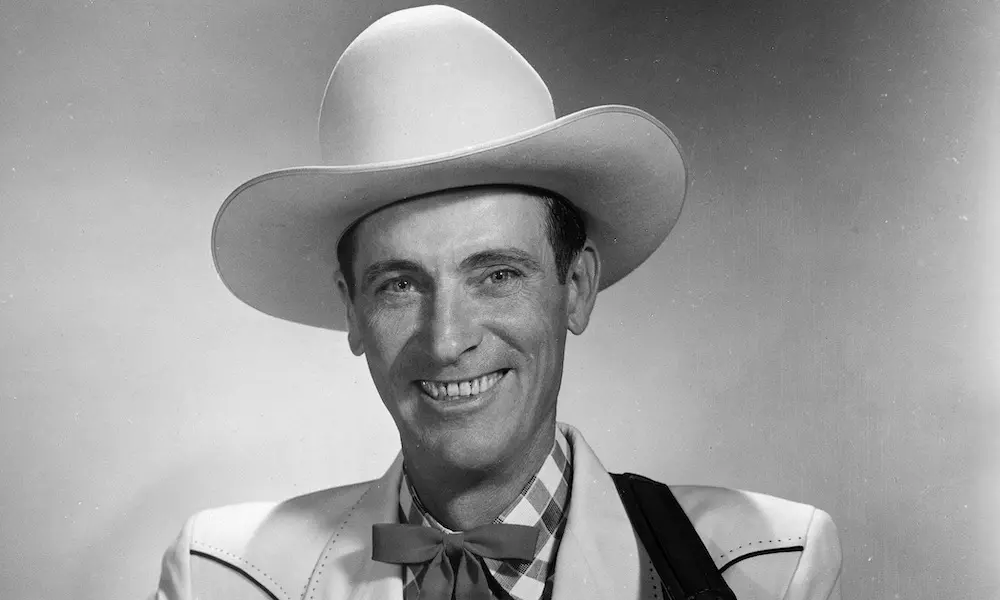 Credit: Michael Ochs Archives via Getty Images
Ernest Tubb, a country music pioneer, is renowned for his honky-tonk style. His hits, such as "Walking the Floor Over You," helped shape the genre's sound in the 1940s. He also founded the Grand Ole Opry's Midnight Jamboree, contributing significantly to the promotion and preservation of traditional country music.
Lefty Frizzell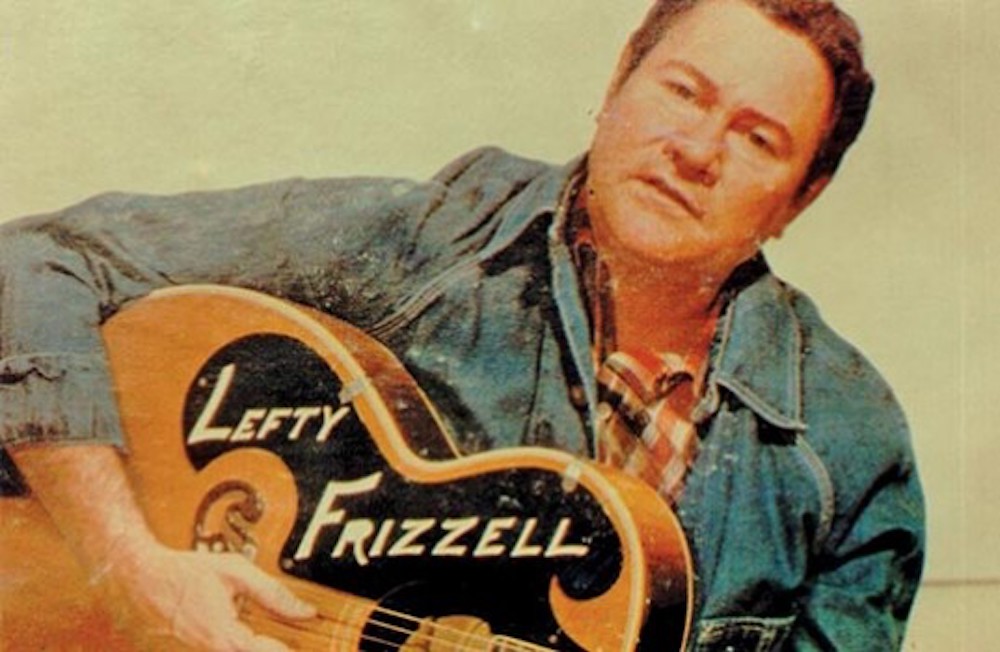 Credit: The Pairs Review
Lefty Frizzell, the charismatic Texan troubadour, left an indelible mark on country music. His velvet-smooth voice and heartfelt delivery defined honky-tonk's golden era. With timeless hits like "If You've Got the Money, I've Got the Time," he set the standard for raw, emotional storytelling. Frizzell's influence is evident in the soulful crooners who followed, securing his place among country music's greatest legends.
Conway Twitty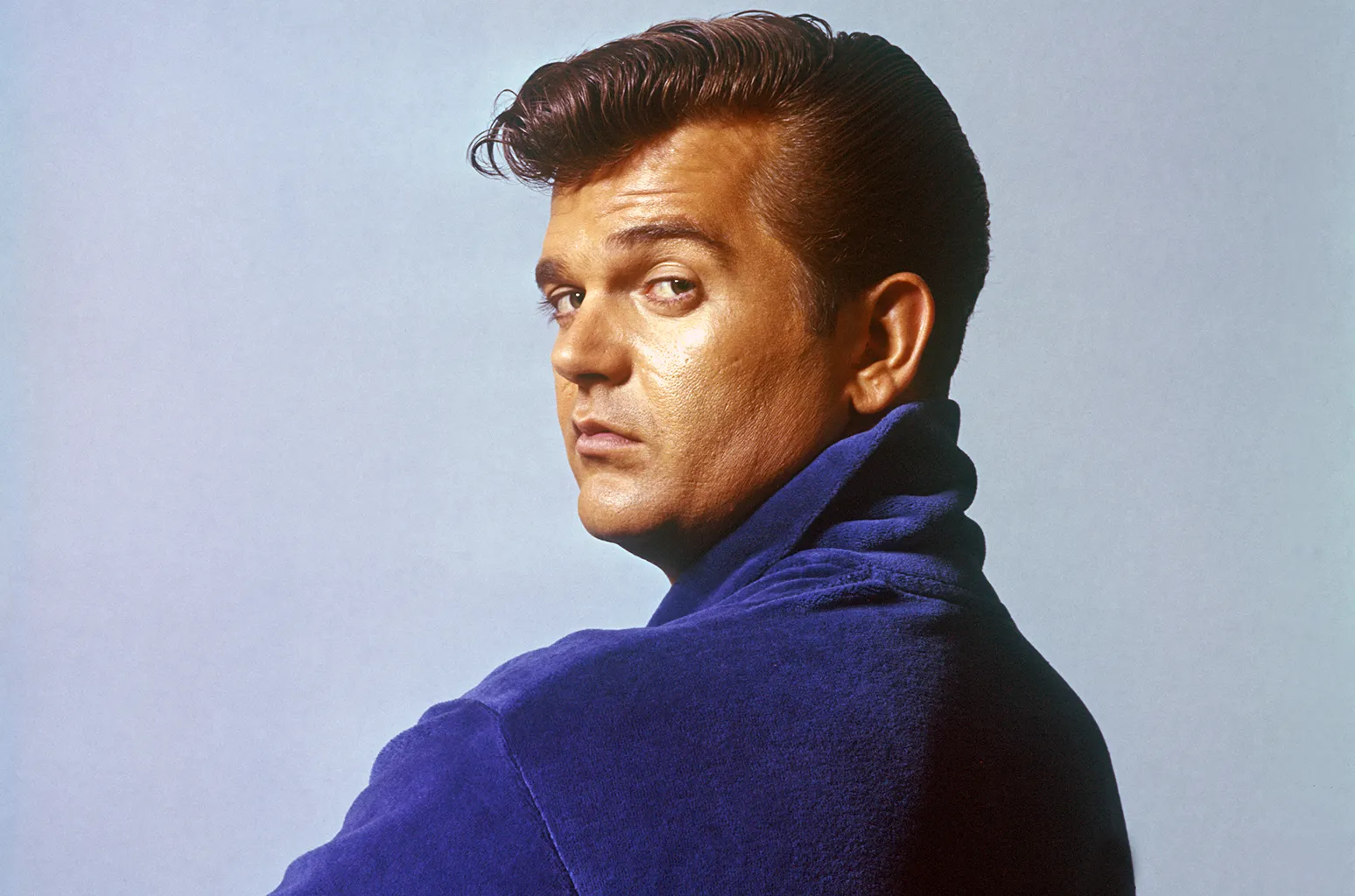 Credit: Michael Levin via Billboard
Conway Twitty, the suave country balladeer, enchanted audiences with his seductive baritone. His string of chart-topping hits, such as "Hello Darlin'" and "Slow Hand," epitomized the romantic side of country music. Twitty's ability to connect on a deeply emotional level made him a beloved figure in the genre, ensuring his enduring legacy.
George Strait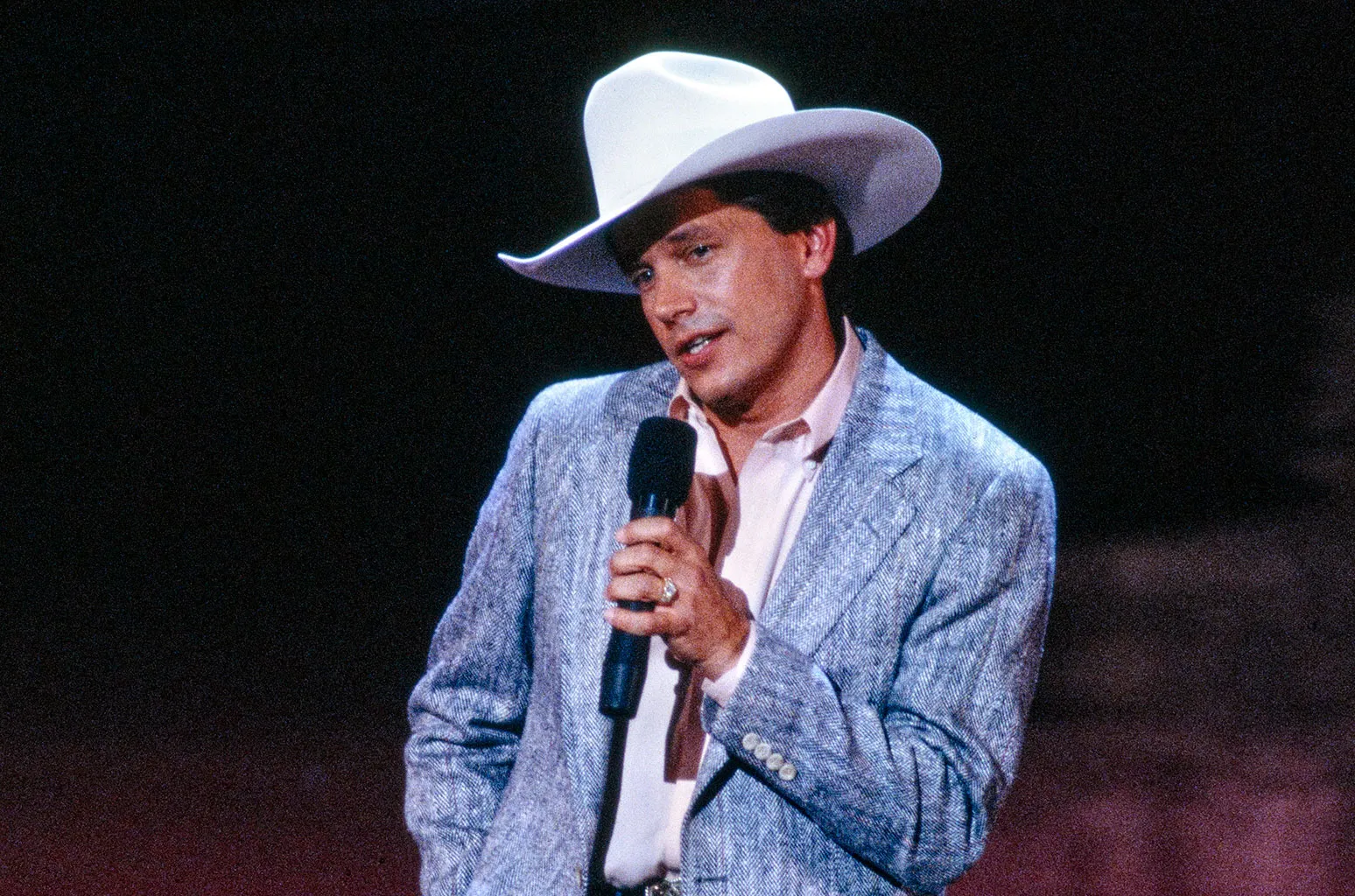 Credit: CBS via Getty Images
George Strait, the "King of Country," has reigned supreme in the genre. With a timeless Texas twang and an astounding 60 No. 1 hits, he's a paragon of traditional country music. Strait's career has been a journey through love, heartache, and honky-tonk magic.
Roger Miller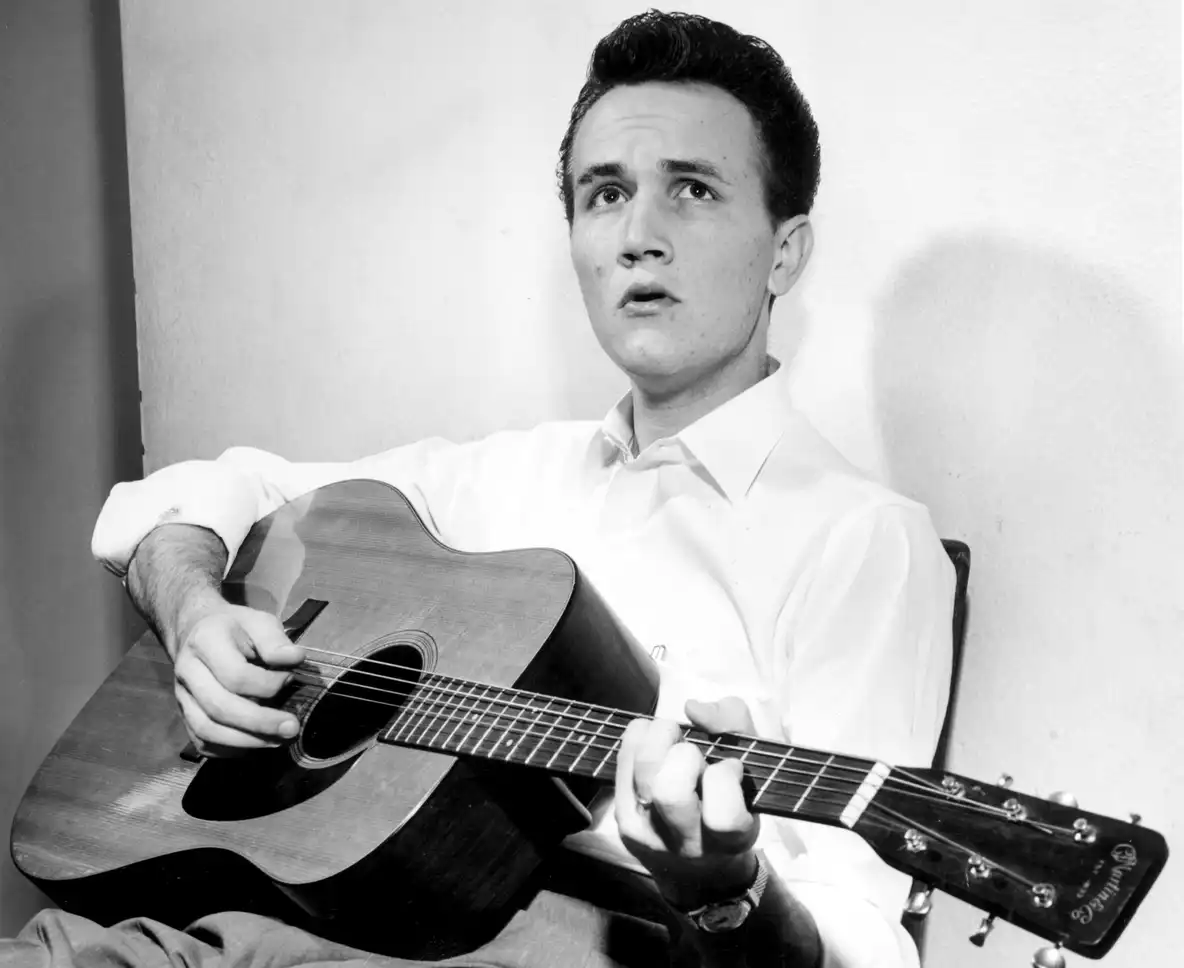 Credit: Jimmy Ellis via The Tennessean
Renowned for his clever songwriting, hits like "King of the Road" showcased his wit and charm. Miller's versatility and unique style made him a beloved figure, crafting whimsical, unforgettable songs that continue to resonate with audiences.
Eddy Arnold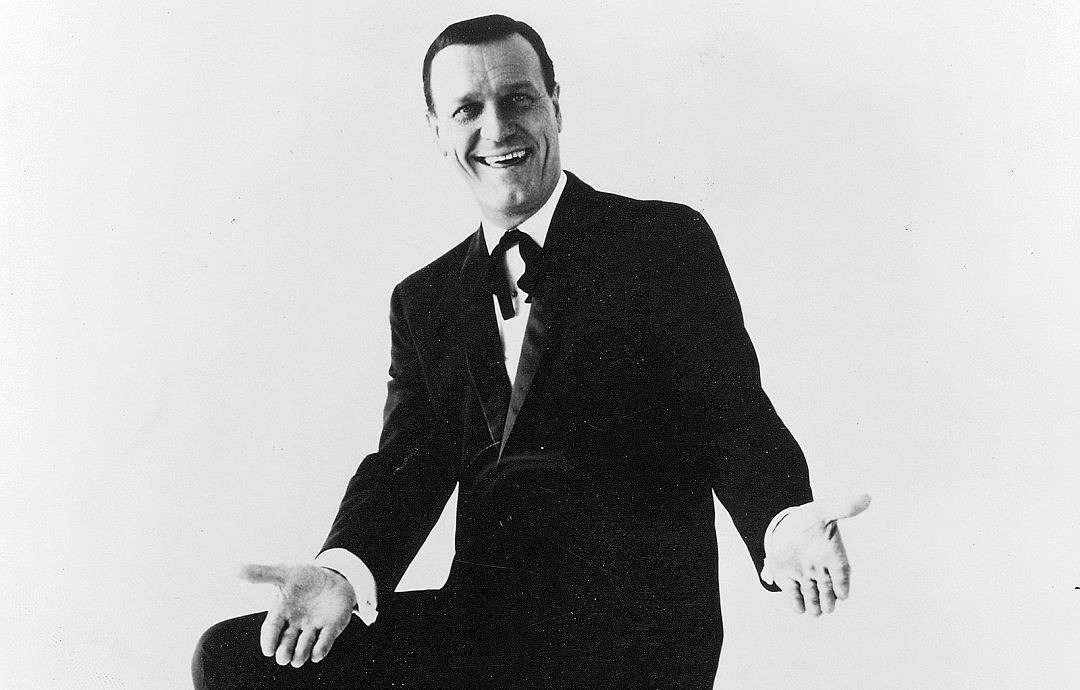 Credit: The Boot
Arnold was a country music trailblazer who seamlessly bridged the gap between honky-tonk and the smoother Nashville Sound. With over 145 charting singles, he redefined the genre's versatility and crossed generational boundaries. Arnold's warm, resonant voice and timeless hits like "Make the World Go Away" make him a true country music icon.
Glen Campbell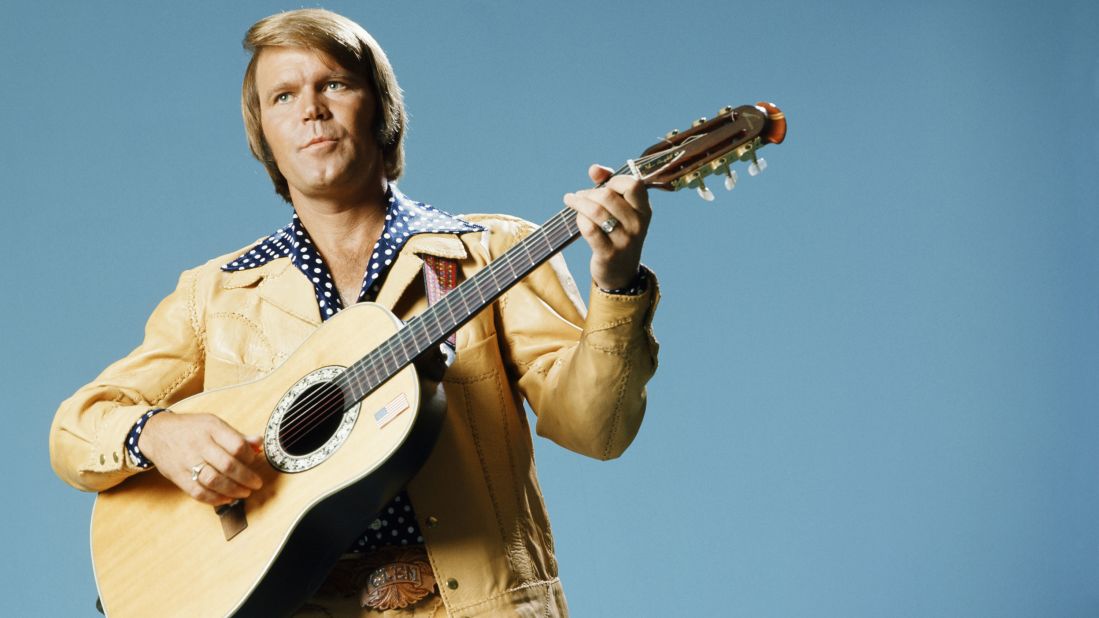 Credit: NBC via Getty Images
Like a rhinestone cowboy, Glen Campbell rose to the top of his country music career. With his honeyed voice and guitar virtuosity, he created an era-defining sound. Campbell is beloved by country music fans across the world and released a documentary about his struggle with Alzheimer's which warmed the hearts of those that see him as a true musical icon.
Tammy Wynette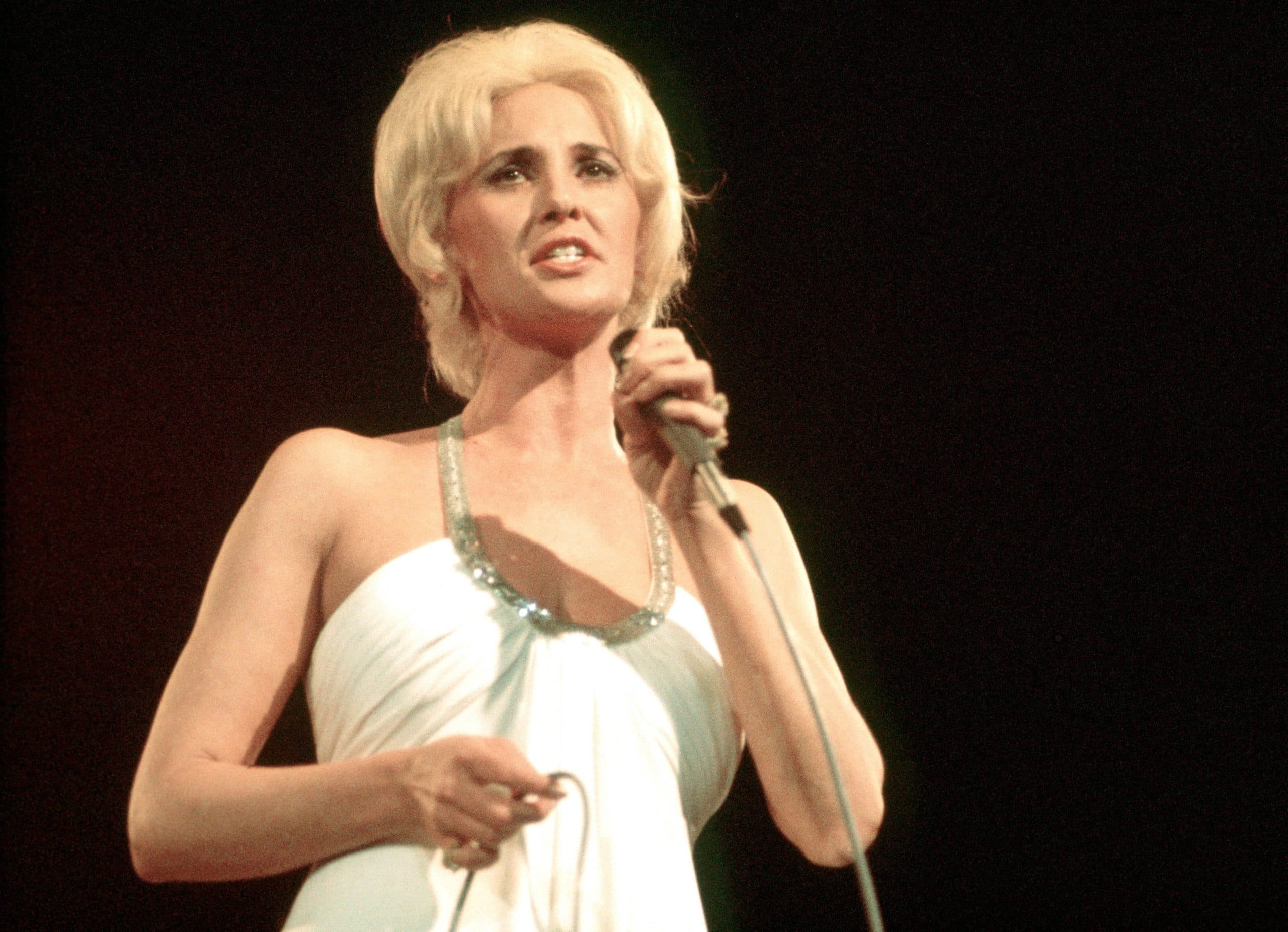 Credit: The Singer's Room
Tammy Wynette, the "First Lady of Country Music," left an indelible mark with her emotive, heart-wrenching ballads. Her powerful voice and songs like "Stand by Your Man" became anthems, symbolizing the strength and vulnerability of women. Wynette's personal trials and triumphant music made her a captivating and enduring figure
Ray Price
Credit: Variety Magazine
Price weaved a rich tapestry of country music. His velvet voice and versatility transcended genres, from traditional country to countrypolitan. The iconic "For the Good Times" and "Release Me" are timeless examples of his emotional depth. Price's enduring impact on country music continues to resonate with generations of music lovers.
Bob Wills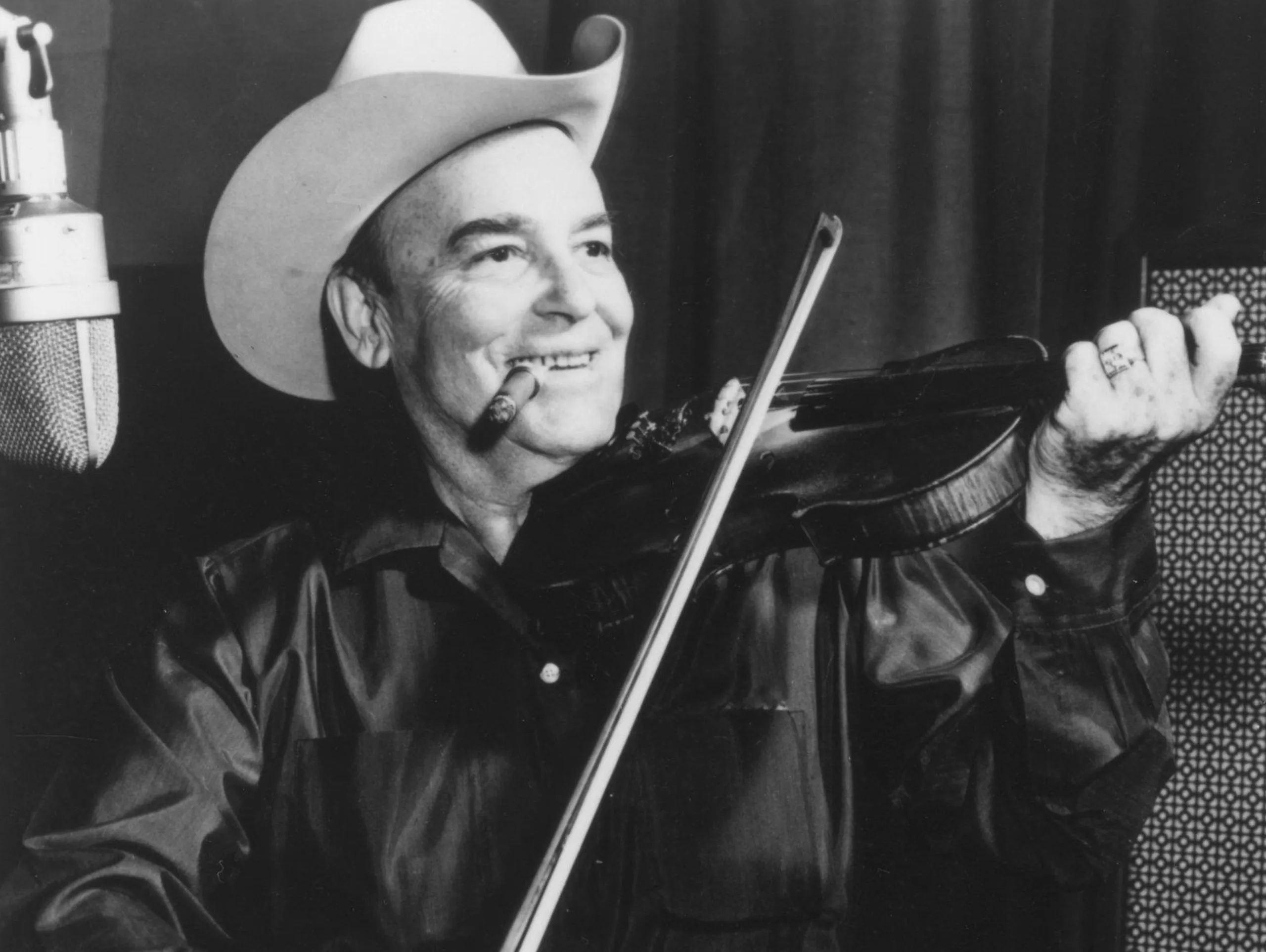 Credit: Larry McCormack via The Tennessean
Wills, the "King of Western Swing," transformed country music with his electrifying fusion of jazz, blues, and country. His band, the Texas Playboys, created a genre that had fans dancing across the nation. Classics like "San Antonio Rose" and "Faded Love" immortalized his innovative style, making Wills a country legend.
Buck Owens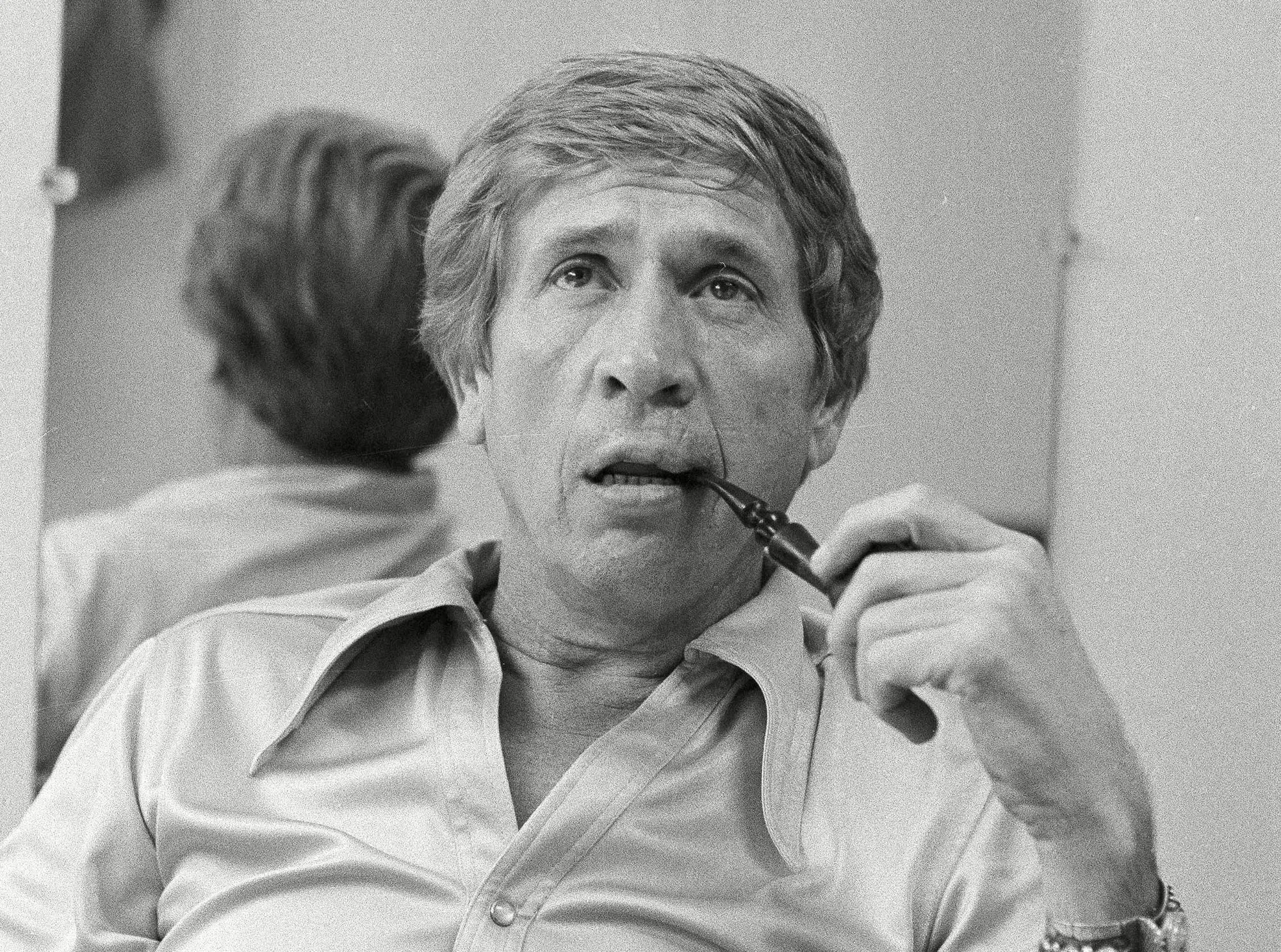 Credit: David F. Smith via AP
Buck Owens, a Bakersfield Sound pioneer, reshaped country music. With his signature Telecaster guitar and twangy vocals, he brought a fresh, gritty edge to the genre. Hits like "Act Naturally" and "Together Again" are timeless, representing Owens' significant influence and helping define a new era in country music.
Patsy Cline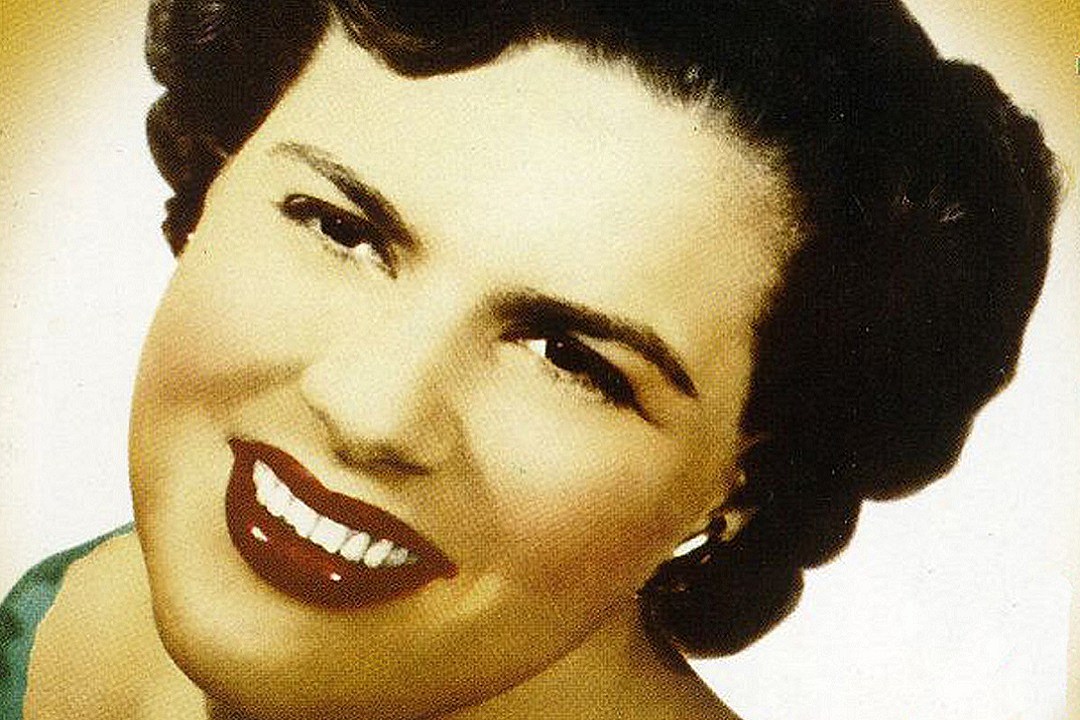 Credit: The Boot
Patsy Cline, the timeless voice of country, transcended the genre's boundaries. Her velvety, emotive vocals on classics like "Crazy" and "I Fall to Pieces" still evoke profound emotions. Cline's tragically short life left an indelible mark, and her music endures as a symbol of enduring love and heartbreak in country music.
Jimmie Rodgers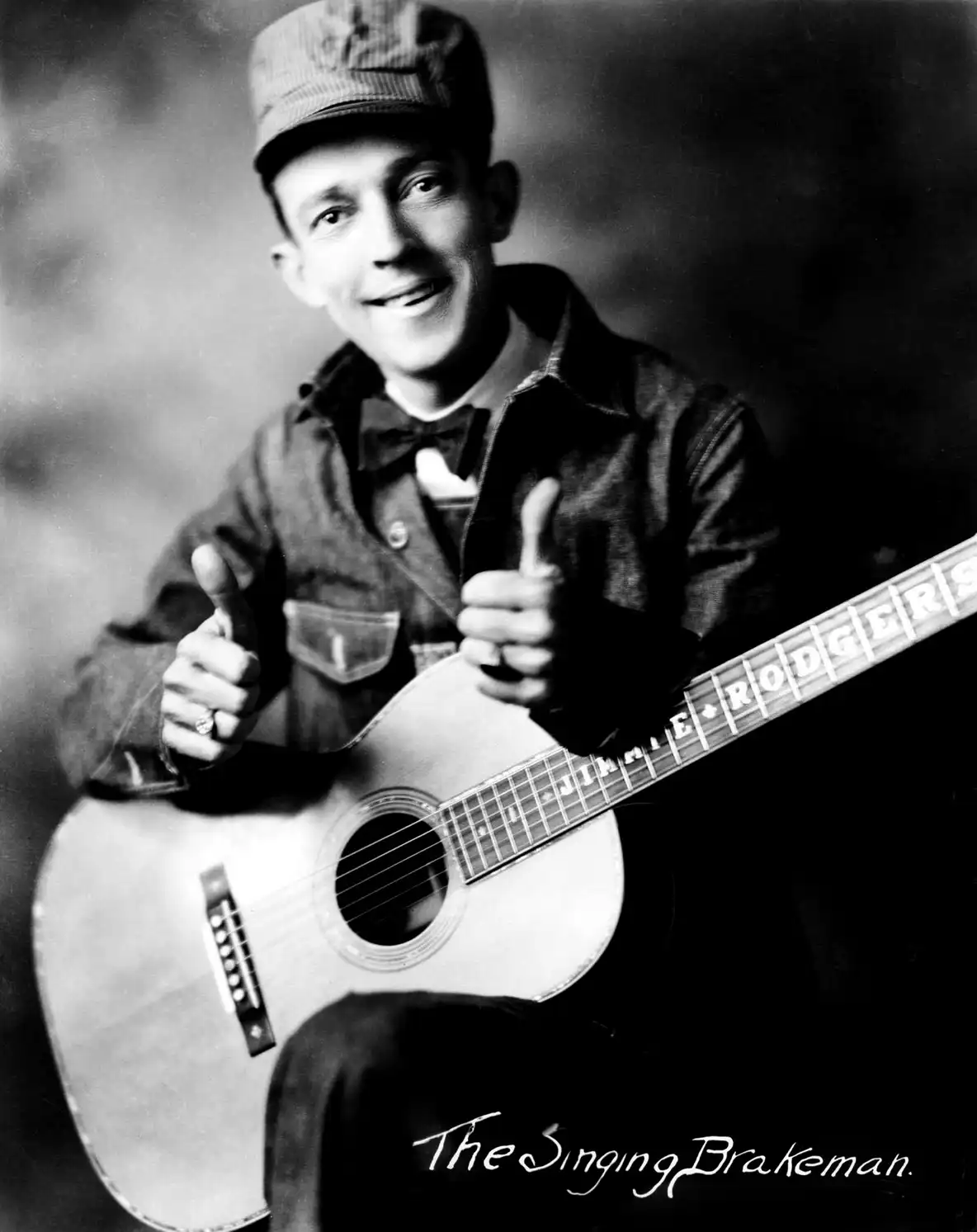 Credit: Country Music Hall of Fame and Museum via AP
Jimmie Rodgers, the "Father of Country Music," revolutionized the genre in the 1920s. With his yodeling style and emotional ballads, he became a musical trailblazer. Hits like "Blue Yodel" and "T for Texas" established his legacy, marking the birth of country music and ensuring his place in its storied history.