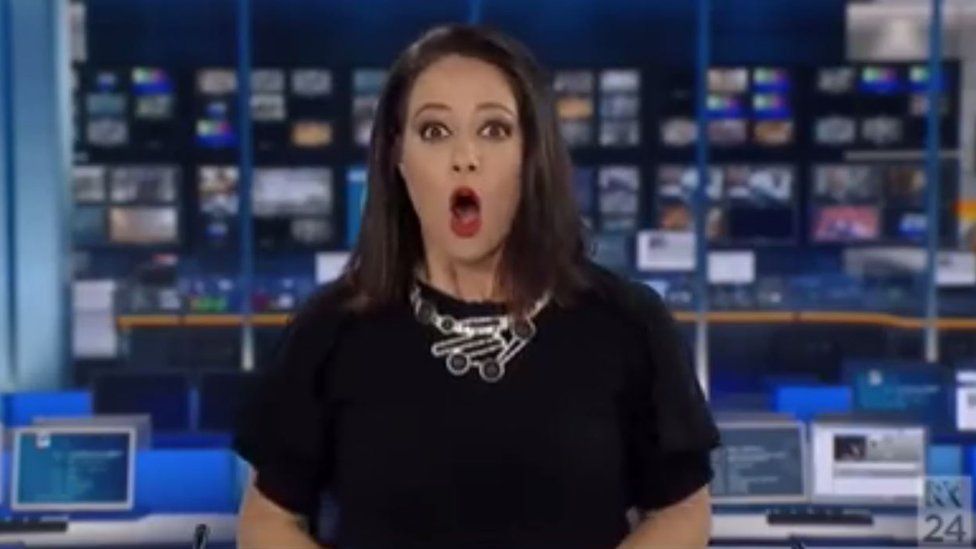 Credit: ABC via Media Watch
Being live on TV must be a pretty nerve wracking experience, and there's nothing worse than watching someone's career go down the toilet in under a minute. Some of these are down to actual insensitive comments and unprofessional behavior, and some are just downright hilarious…
Jimmy Snyder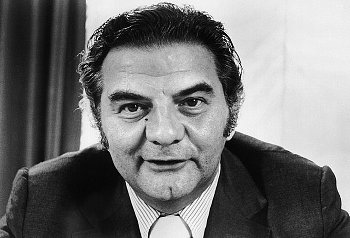 Credit: CorbisCorporation
Jimmy Snyder was a television personality who supported illegal gambling. Snyder would appear on CBS's 'The NFL Today' and predict the scores, this would help the bookies in Vegas set the odds for games. Although this is pretty wild, this is not what Snyder was fired for…
Also known as Jimmy the Greek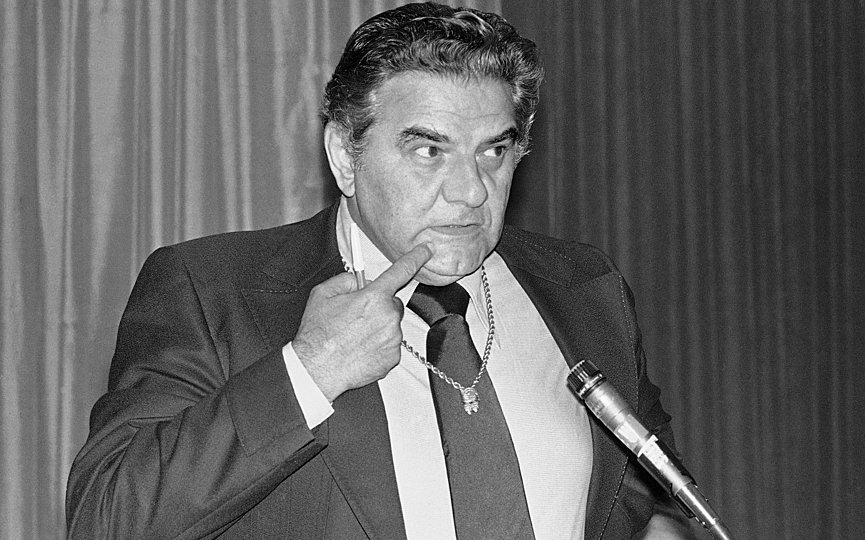 Credit: The National Herald
Although Snyder was from Ohio, his family were from Greece, hence the nickname. In July 1988, Snyder was fired from CBS for making some incredibly racist comments about Black athletes, which ultimately destroyed his career entirely.
A South-African Journalist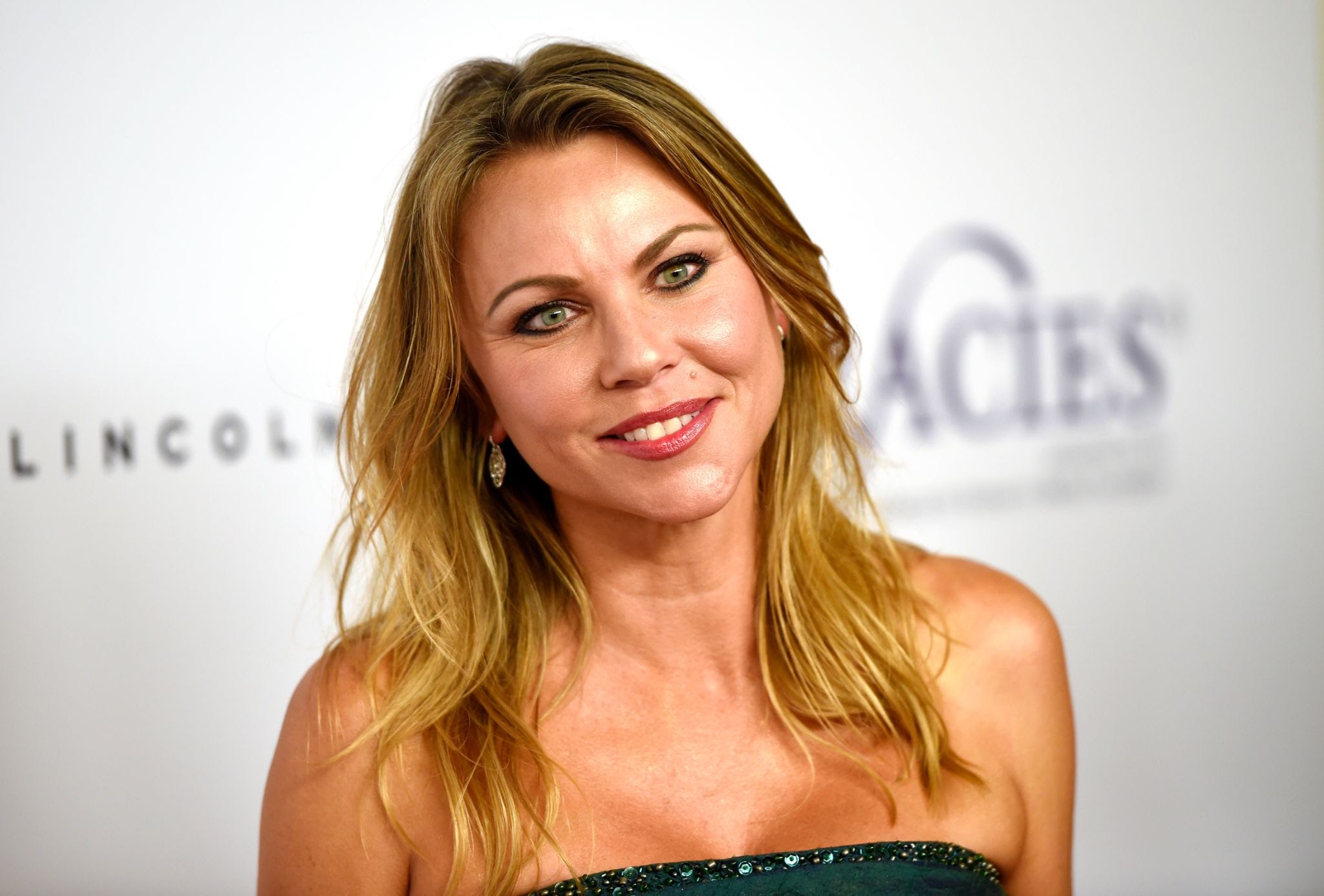 Credit: Chris Pizzello via AP
South African journalist Lara Logan had a good career, even serving as Chief Foreign Affairs Correspondent for CBS. She had a bright future ahead of her and was well-liked by many viewers. However, things took a turn when she started to share some conceding views…
Miss Lara Logan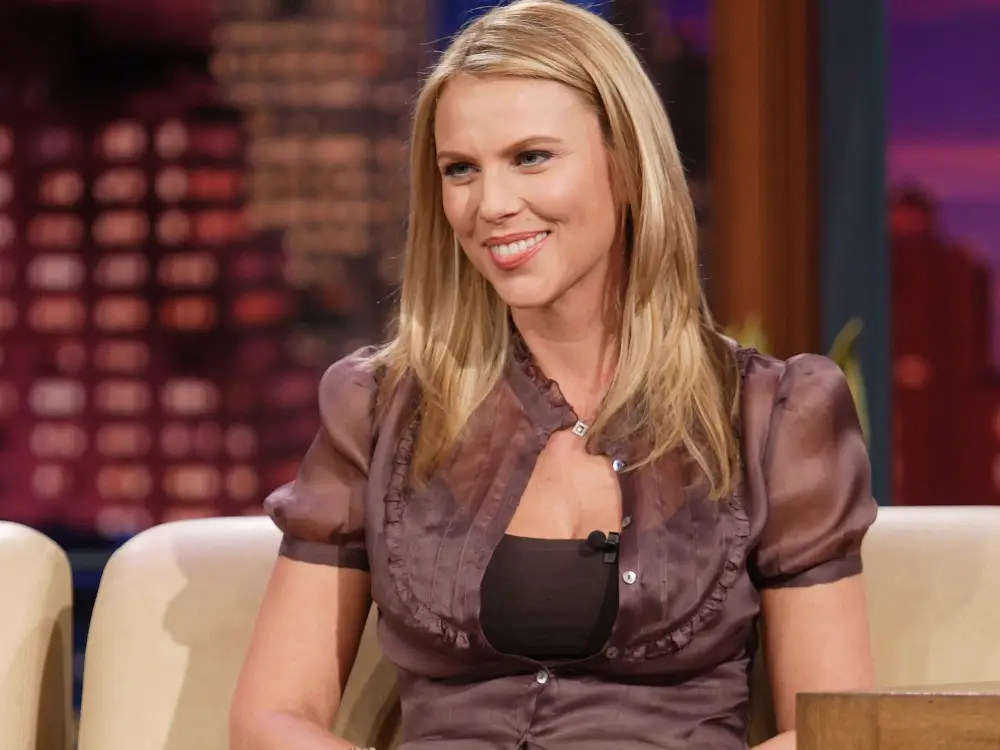 Credit: TV Business Insider
Everything collapsed in 2013 when she appeared on '60 Minutes' to report on the 2012 Benghazi attack. Her report was full of factual errors, for which she apologised for on 'CBS This Morning'. She was then forced to leave CBS, and began to talk about some controversial beliefs, landed a job at Fox News and was then fired by them too.
An iconic name in newscasting
Credit: People.com
Dan Rather is an iconic name in news, he anchored 'CBS Evening News' for over two decades. He had become part of the furniture in most homes in the US and the public trusted him to deliver news that was fair and accurate, this wasn't always the case…
Disgraced Dan Rather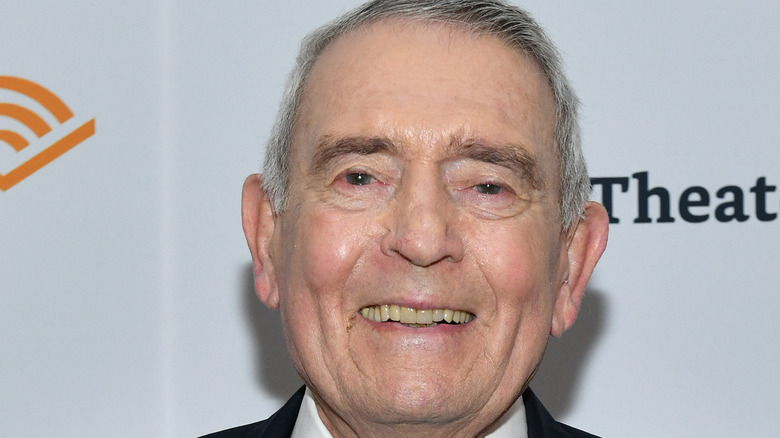 Credit: Craig Barritt via Getty Images
His career was eventually overshadowed by an incident in 2004. Rather had reported on the 'Killian Documents', which were meant to be proof that George W. Bush had a rocky stint as a member of the Texas Air National Guard. It was quickly revealed that these were forged, and since tarnished Rather's reputation as he was fired from CBS.
A popular CNN anchor…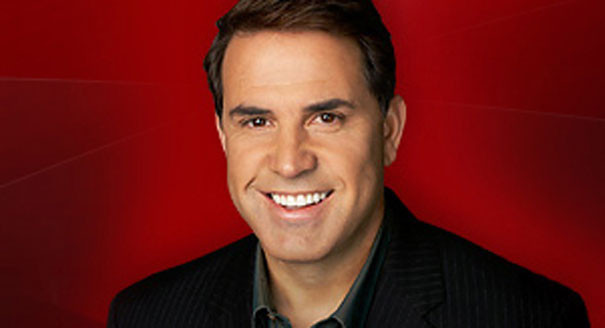 Credit: politico.com
Rick Sanchez worked for CNN, and he eventually became the station's anchor and hosted his own show, 'Rick's List', which had a unique integration of social media. On TV, Sanchez was very popular, and his career was only on the up, until one incident on the radio…
Rick Sanchez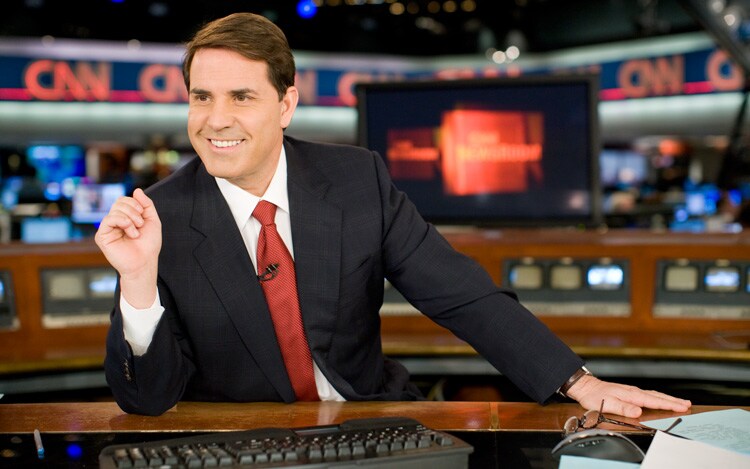 Credit: Motor Trend
Sanchez was interviewed by XM radio, where he made negative remarks about Jon Stewart and Jewish People. He called Stewart "a bigot" and claimed Jews were not an oppressed minority. He was then fired from CNN for these offensive comments.
Glen Kuiper was a legendary sportscaster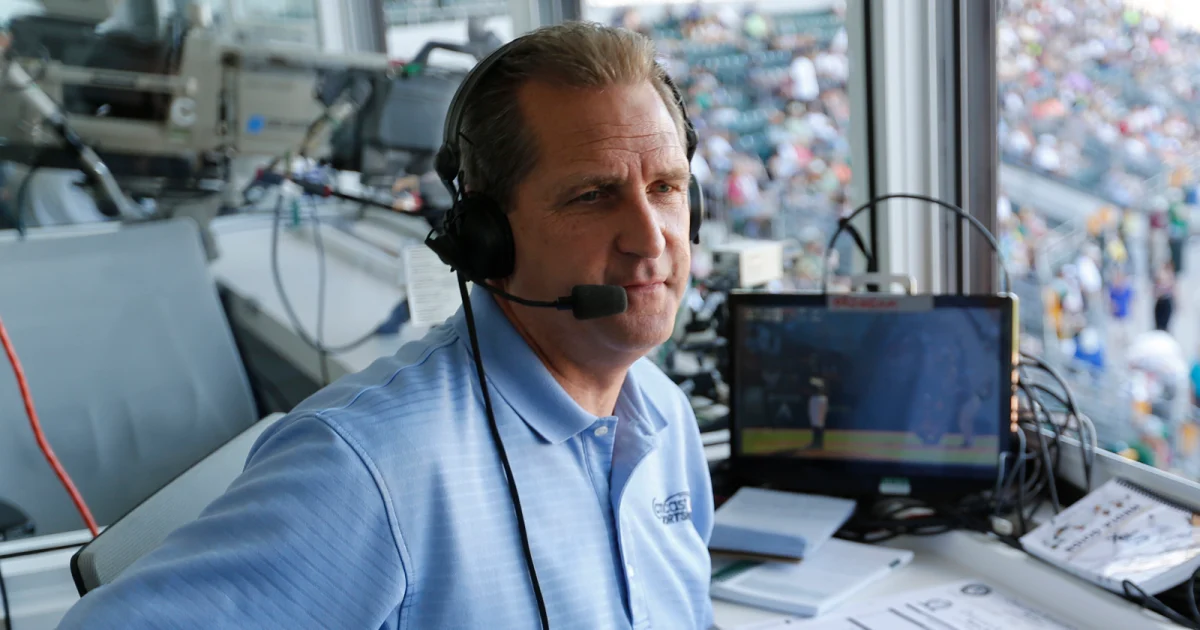 Credit: Michael Zagaris via Getty Images
For 20 years, Kuiper was the play-by-play voice of the Oakland Athletics, but his career trajectory changed in 2023. He was on air in Kansas City for a game, and mentioned that he visited the city's Negro Leagues Baseball Museum. When he spoke about this, he said a deeply offensive racial slur as the first word of the title.
But disgraced himself live on air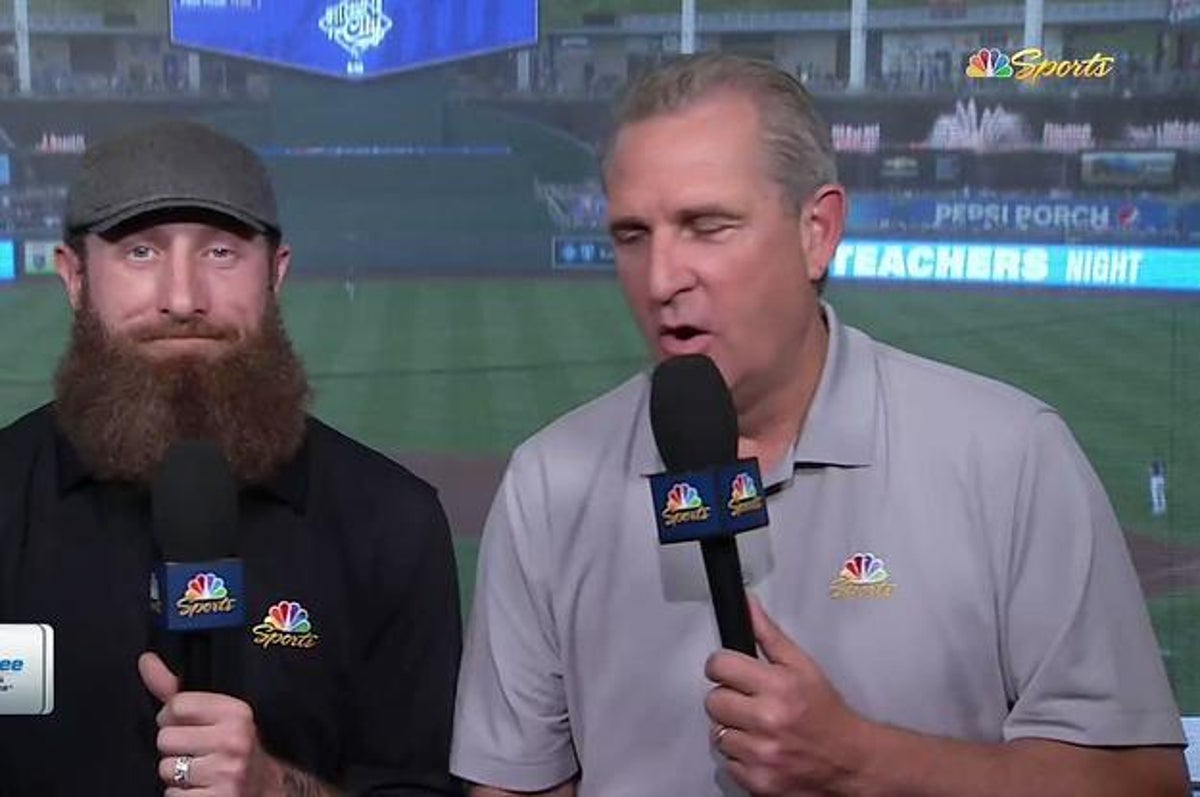 Credit: Complex
After this shocking event, Kuiper quickly apologised and claimed he misspoke. The longtime announcer was eventually fired after an internal investigation in 2022 and has yet to make a comeback. He tends to stay away from the media at the moment and has expressed that he felt his firing wasn't fair.
An Australian newscaster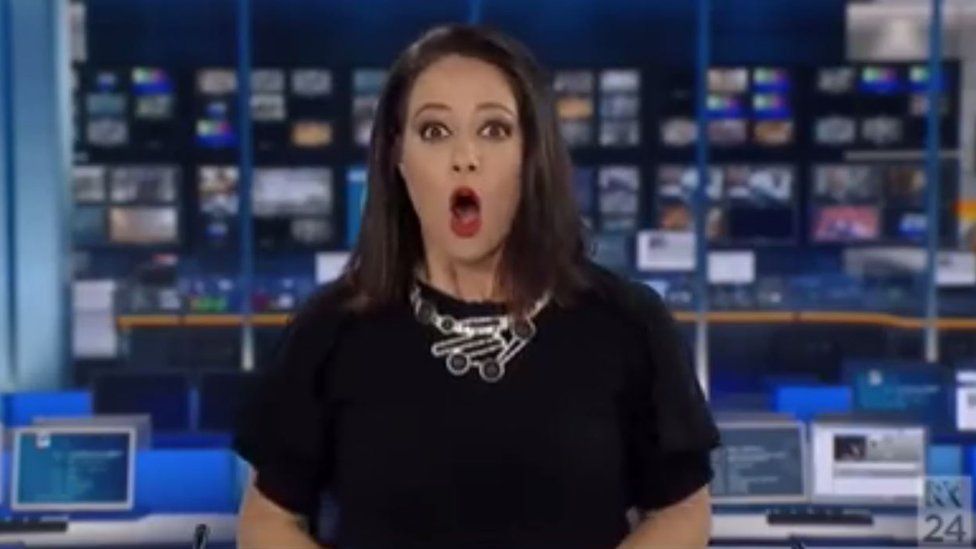 Credit: ABC via Media Watch
You might not know her name, but you will have seen the viral clip of Natasha Exelby on ABC Australia News. During a live show, the camera unexpectedly cut back to Exelby who was caught playing with her pen mindlessly. A simple mistake, right?
Who never got a chance to recover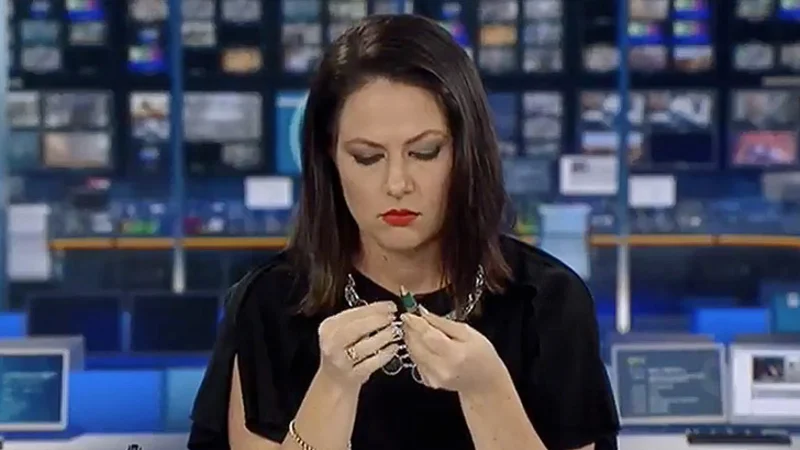 Credit: The Age
ABC Australia news didn't think so. Exelby was actually fired for this instance as the news channel felt that it was incredibly unprofessional. Exelby's mishap wasn't half as bad as some of the others on the list, but she still lost her big shot…
Don't swear on daytime TV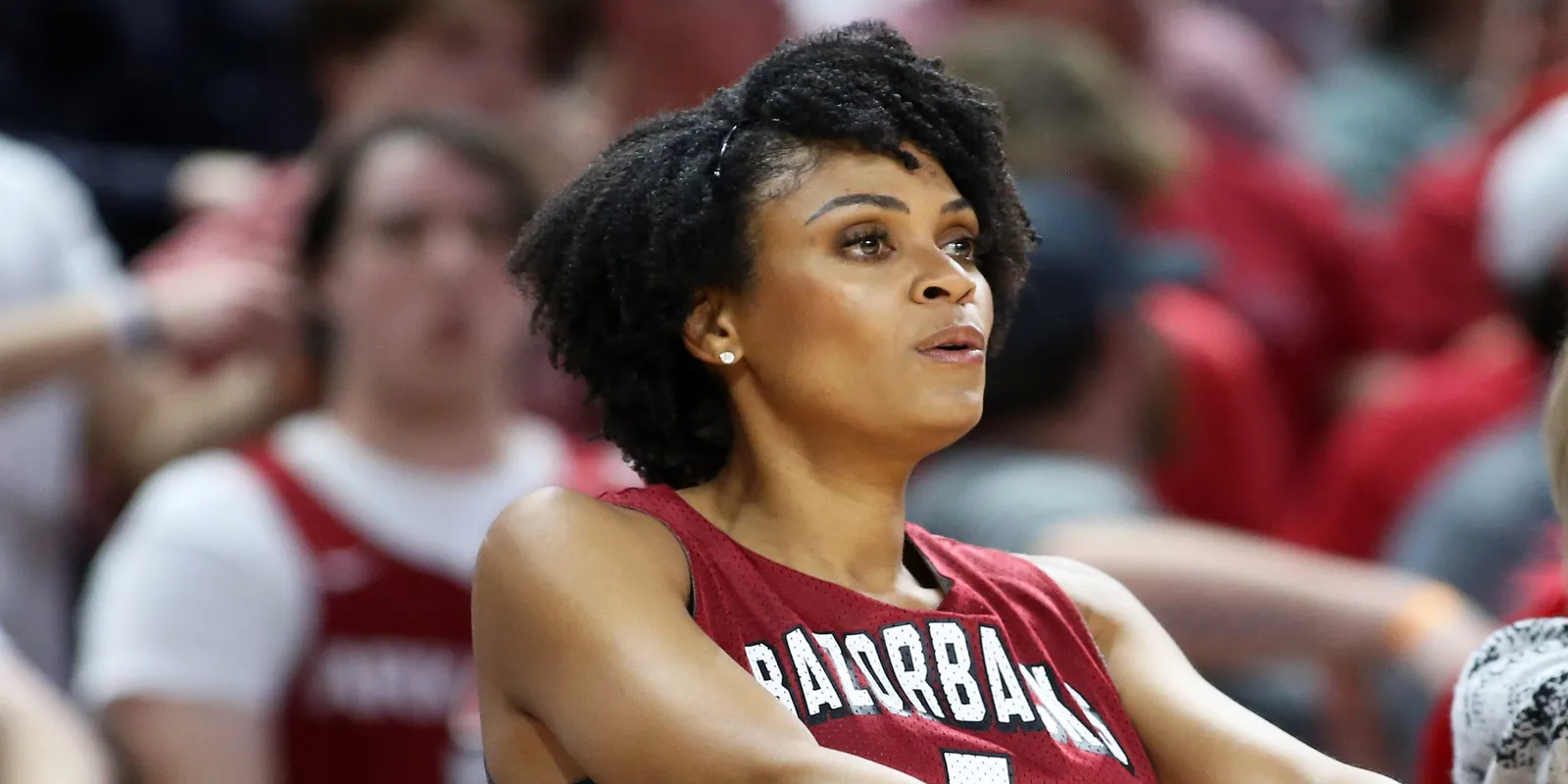 Credit: Southwest Times Broadcast
If there's one rule about broadcasting, it's that you shouldn't swear. Sargent was reminded of this when she did a live broadcast for ESPN in 2006. When the camera cut to pre-taped footage of the game, Sargent didn't realise that her microphone was still on and she unfortunately let out the F-bomb.
We're talking to you, Danyelle Sargent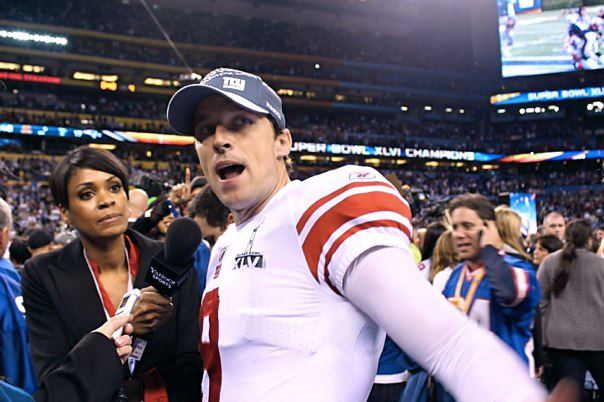 Credit: The Football Girl
Unfortunately, this slip up was very loud and unmistakable, so when it came to renewing her contract, ESPN declined. You can only imagine what Sargent had to say in response to that! Sargent still prides herself as a loving mother and basketball wife.
Don Lemon was popular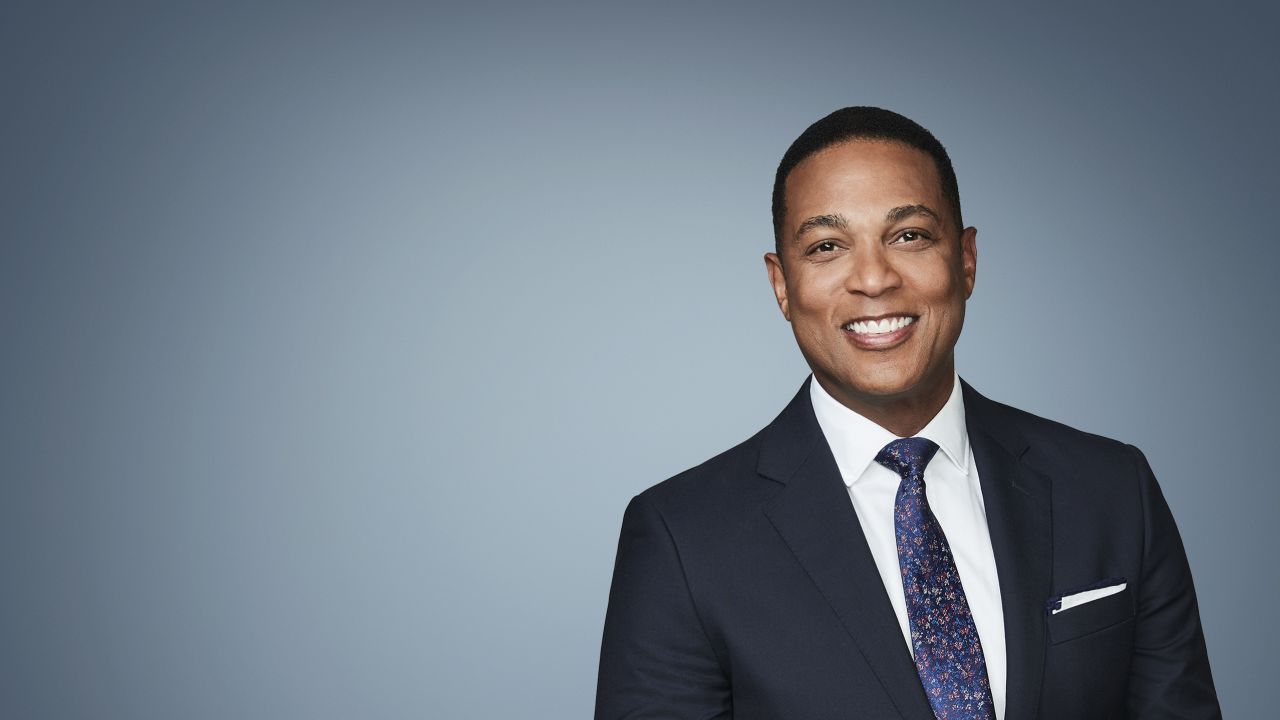 Credit: CNN
Journalist Don Lemon had been steadily working in news since 2006 when he joined CNN. Lemon was liked by the public, but some people felt that he was very much living in the past. He had always been penalised for his negative opinions about women, and everything went crazy in 2023 when he made some terrible comments.
But was skating on thin ice from the start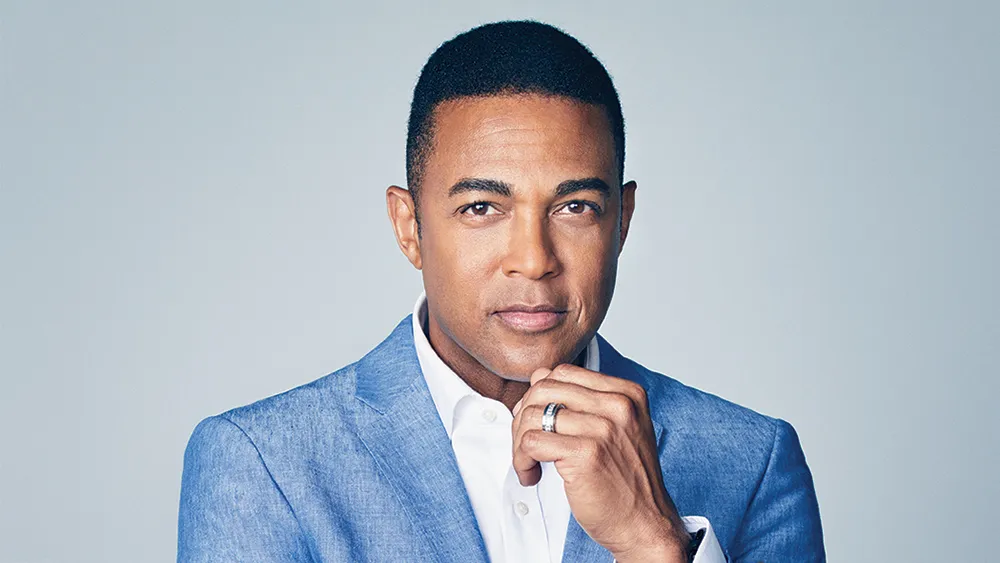 Credit: Variety
Lemon had always had something to say about women in power, but it was when he criticized politician Nikki Haley saying 'A woman is considered to be in her prime in her 20s, and 30s, and maybe 40s' that his career really came to an end. This comment got him fired just 2 months later.
A British icon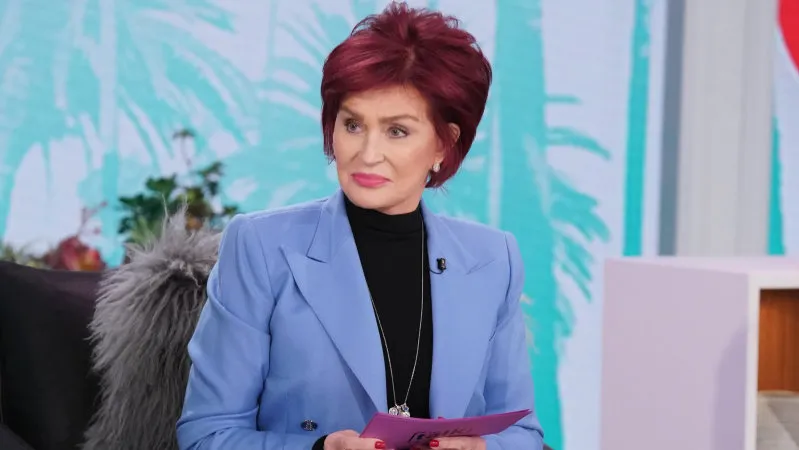 Credit: Monty Brinton via CBS
Sharon Osborne was a household name not only for her fiery personality, but for her crazy family too. Osborne starred as a judge on The X Factor, where she frequently got into fights with the other judges and sometimes the contestants. On top of this, we've all seen the way she and husband Ozzy bicker.
With a loyalty that got her fired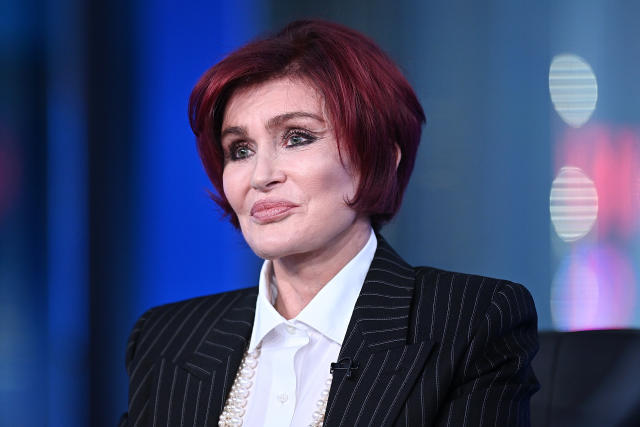 Credit: Yahoo News UK
Osborne was bound to cause a controversy from the second that she landed a job on CBS' 'The Talk'. In 2021 the hosts discussed Meghan Markle and the harsh comments made against her by Piers Morgan. Osbourne defended her friend Morgan's behaviour and got into a vicious fight with co-host, Sheryl Underwood. The host then resigned from the show.
A talk radio host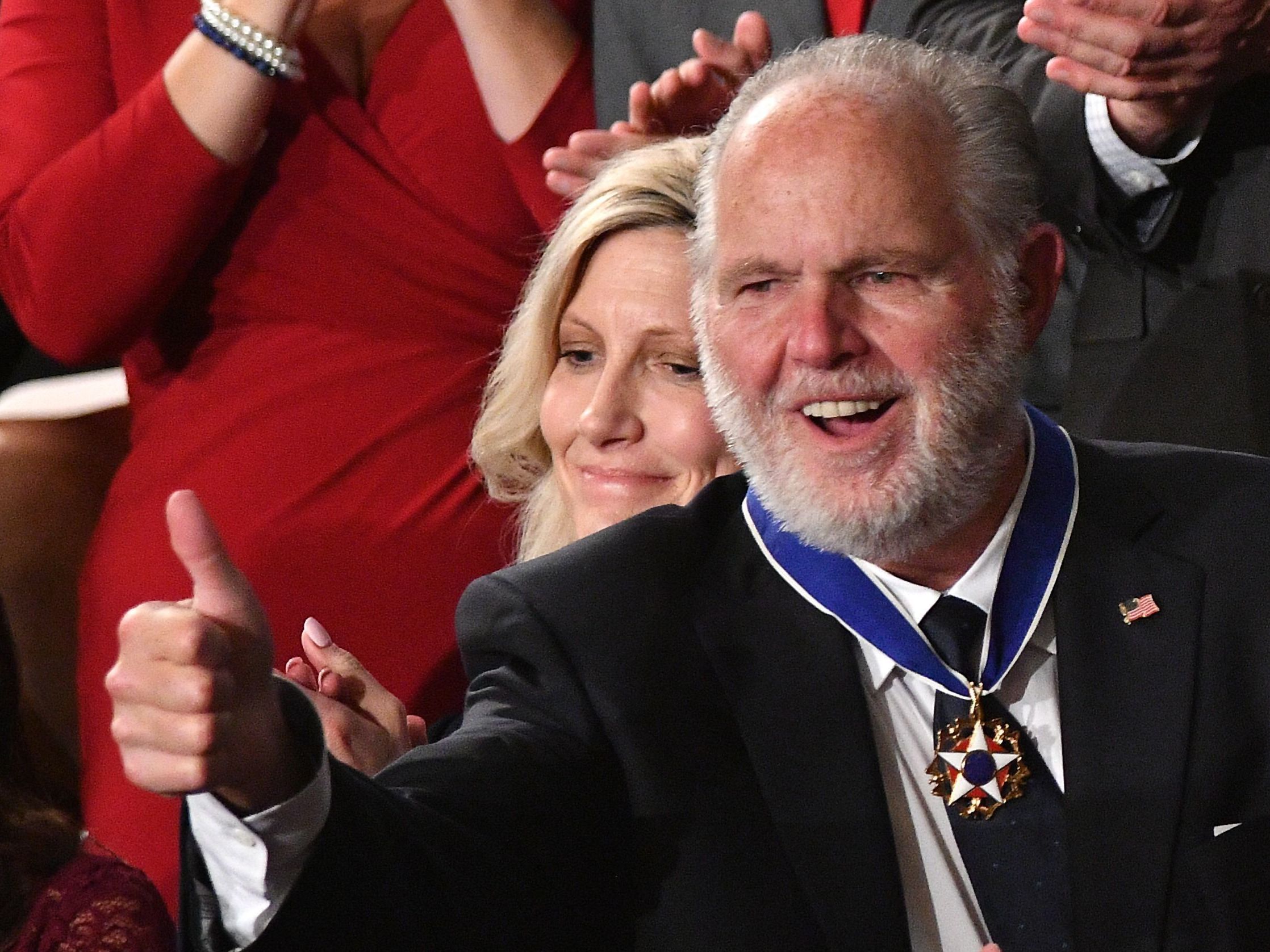 Credit: AFP via Getty Images
Most people know the name Rush Limbaugh for his popular talk radio show. But not many know that he actually used to work as ESPN's football commentator! Although Limbaugh is doing well for himself now, he very nearly ended his career before it even started, due to his racist comments.
Who was in a rush to resign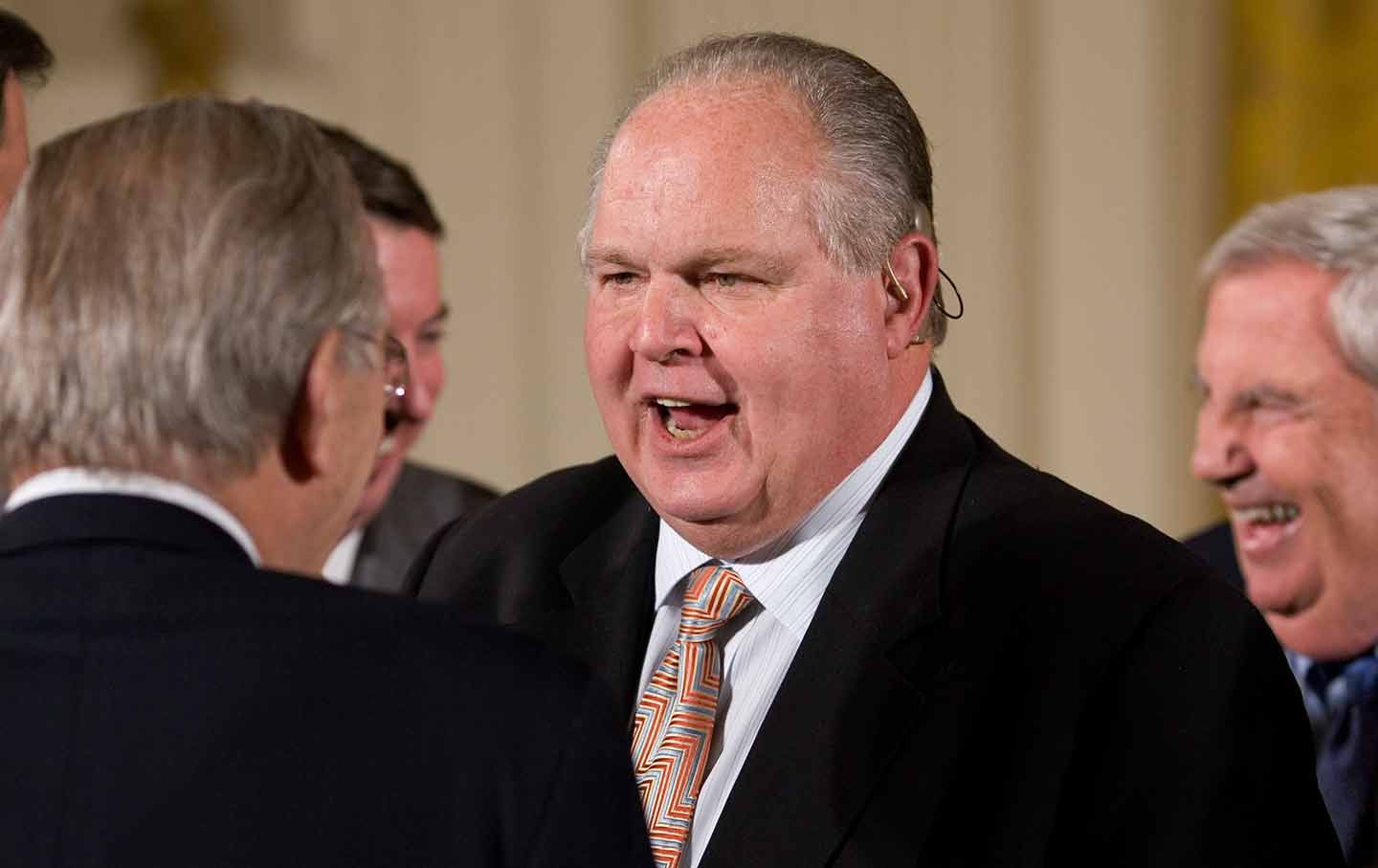 Credit: J. Scott Applewhite via AP photo
During an on-air segment, Limbaugh criticized Eagles' quarterback Donovan McNabb by saying he's overrated and that he received additional praise for being black. Some called Limbaugh a racist and he since resigned from ESPN.
An infamous British TV host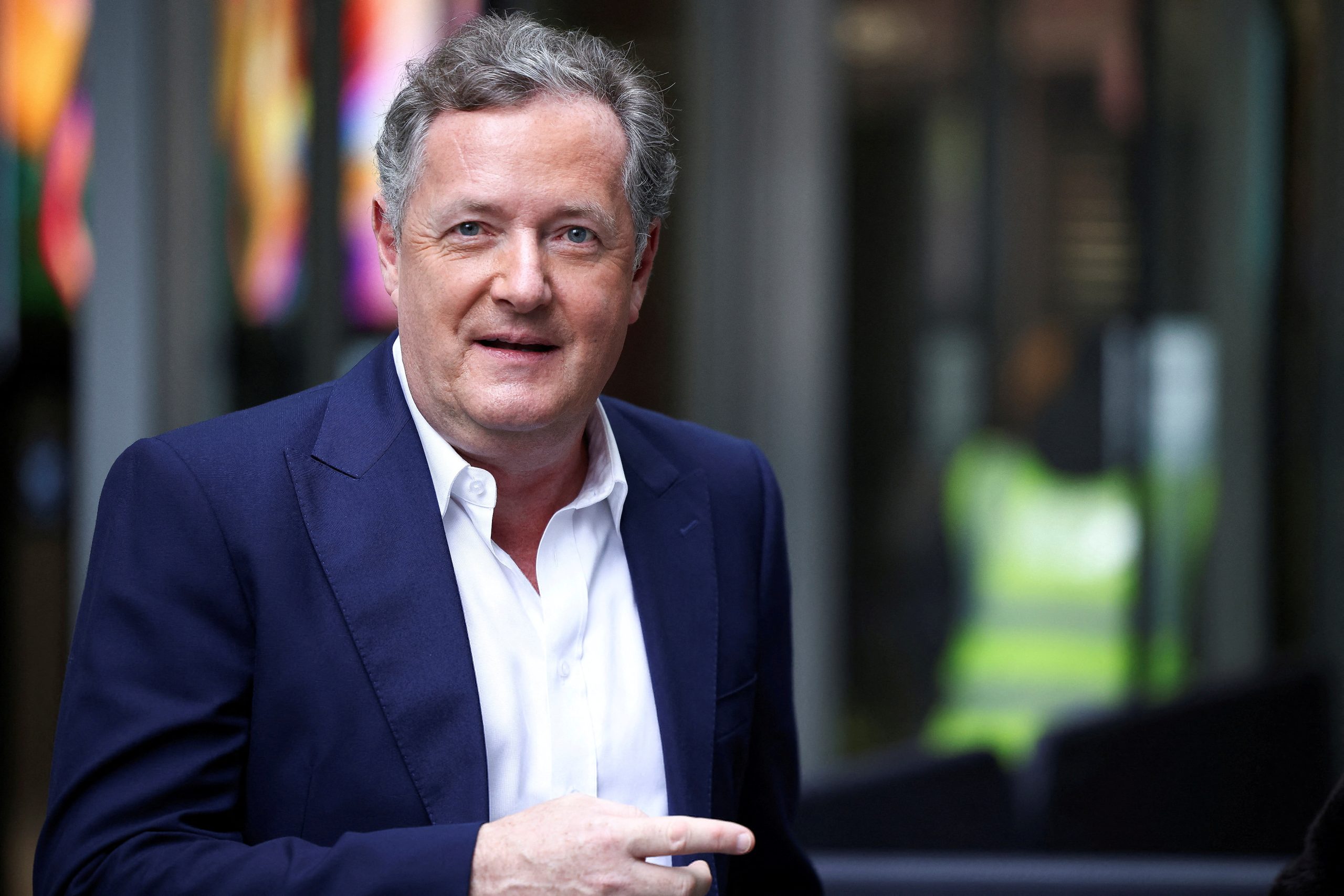 Credit: Henry Nicholls via REUTERS
Piers Morgan is known in the UK and across the globe for having no filter and arguing with guests on any tv show that he appears on. He worked for far-right newspapers and also as a host on America's Got Talent, until he got a gig presenting Good Morning Britain…
Who went too far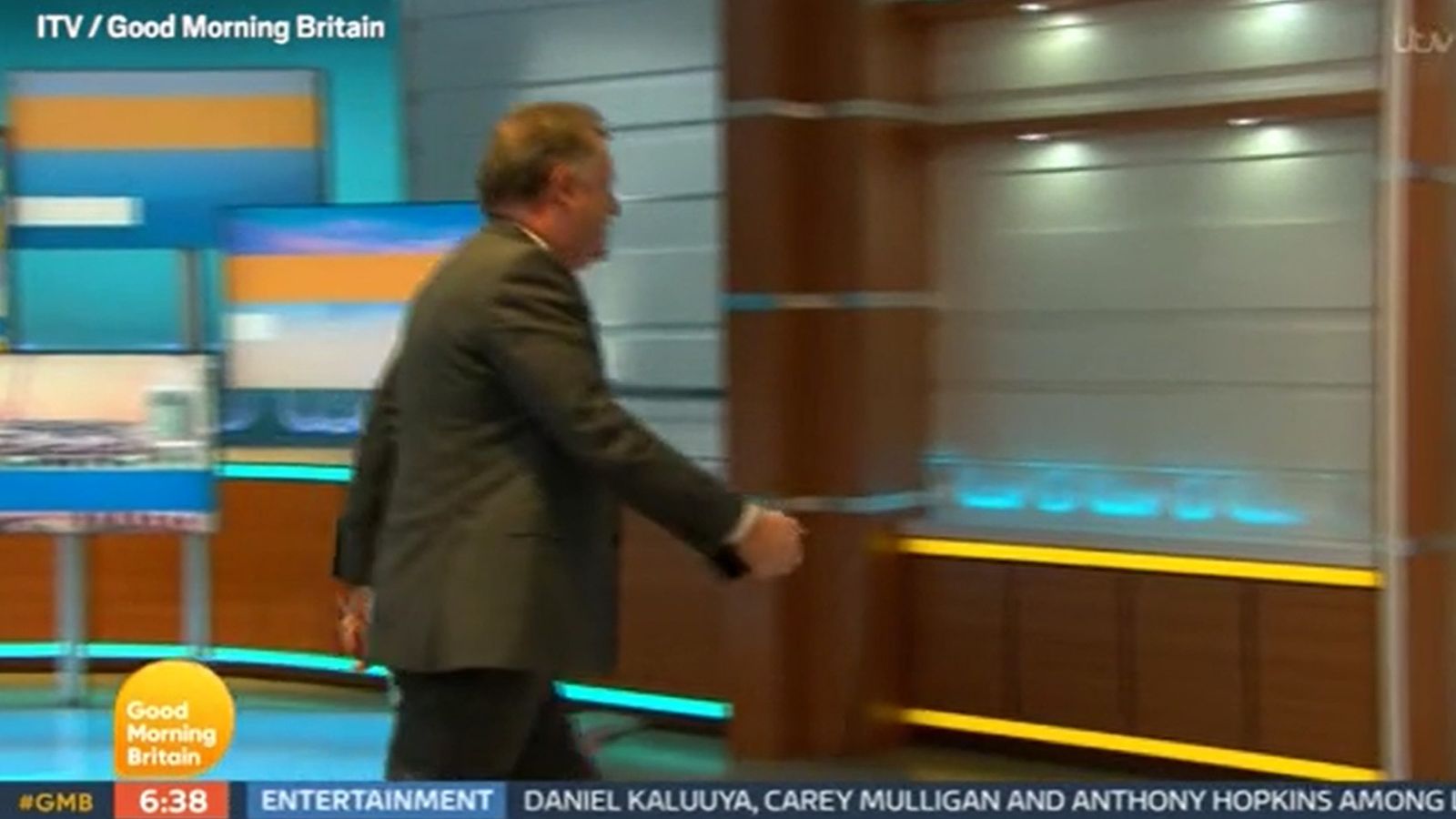 Credit: Sky News
When Morgan worked on Good Morning Britain, he made headlines nearly every day with the way in which he interacted with his guests. He rarely allowed people to give their opinions and things went too far when he got into a heated debate about Meghan Markle and walked off air, he then had to resign after an investigation into the incident.
A political journalist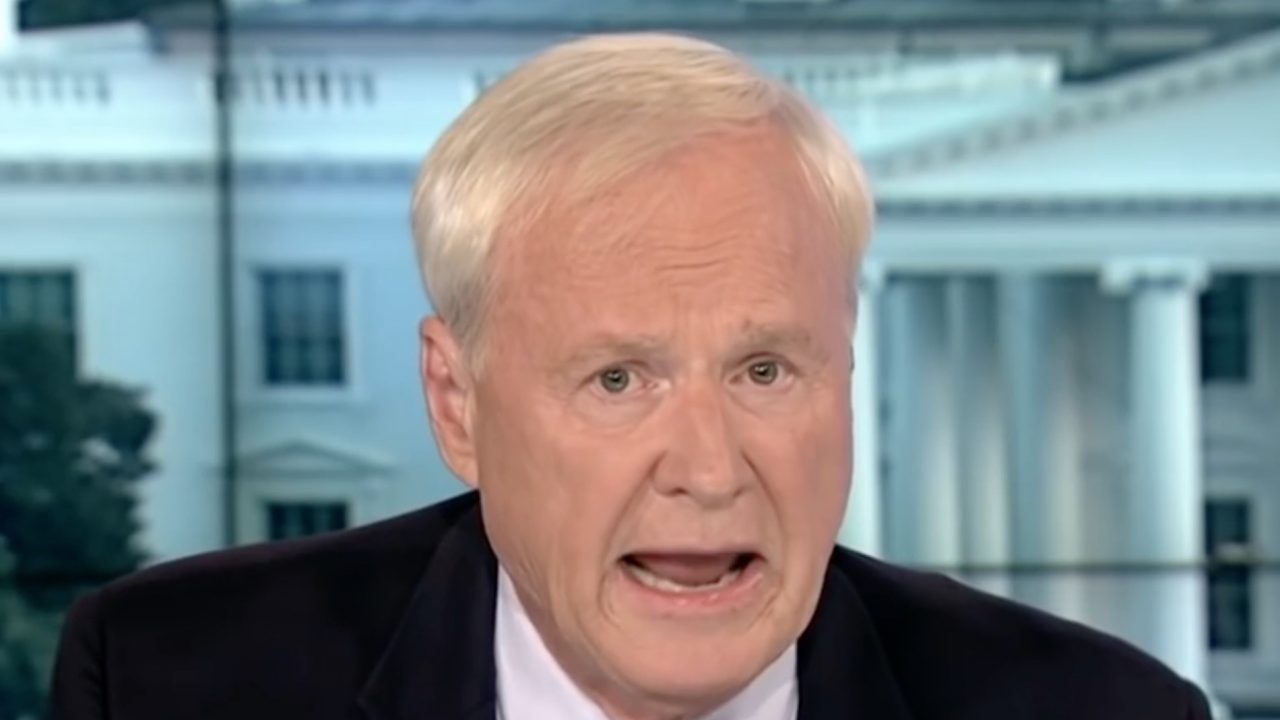 Credit: Deadline
Chris Matthews was best known for his show, Political Roundtable with Chris Matthews, that launched in 1997. Matthews had had a long and successful career and was already contemplating retirement. He could have bowed out quietly, but…
Who went on a bizarre rant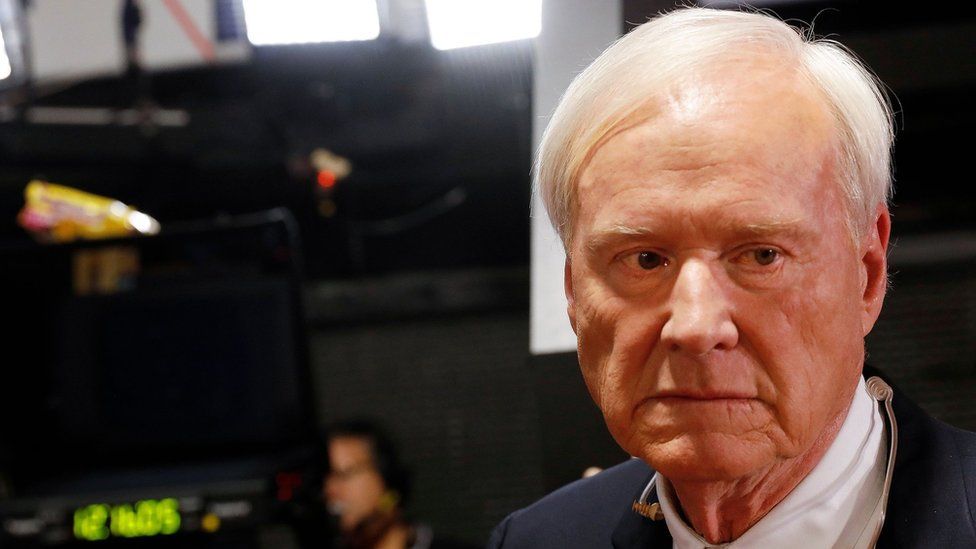 Credit: BBC News
He decided to go on a bizarre rant instead. He likened Bernie Sanders' Nevada caucus win to the Nazi invasion of France. This sparked a few questions about his past conduct with other journalists and comments that he has made. Faced with this bad press, he decided to take the early resignation.
A beloved TV judge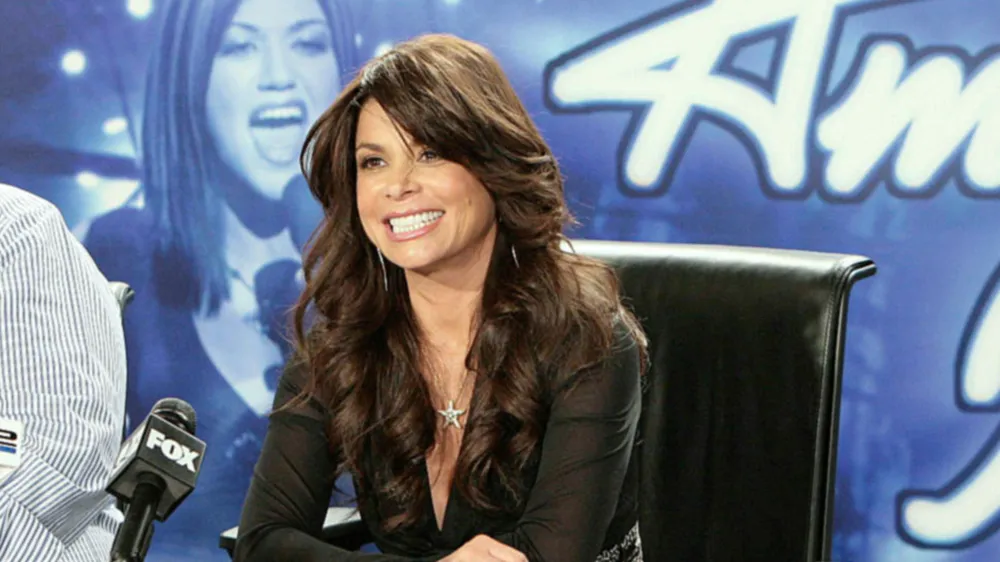 Credit: 20thCentFox via Courtesy Everett Collection
Paula Abdul was loved by all US households in in the early 2000s. She was one of the original hosts on American Idol and beside the likes of Simon Cowell, always came across as likeable and nice to contestants. However, there were rumors that things were going on behind the scenes.
Paula Abdul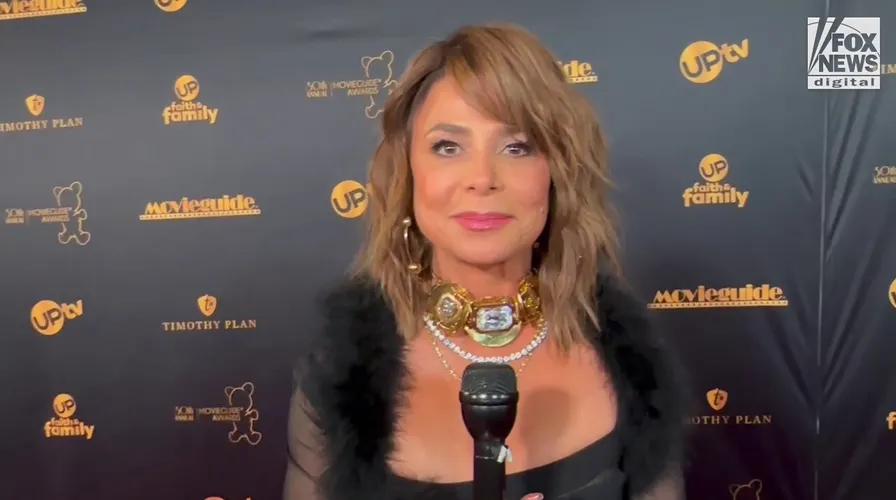 Credit: Fox News
There were rumors that Abdul has been struggling with substance abuse off-camera – and an interview that she did in 2007 with Fox News solidified this. Paula slurred her words and struggled with her balance, to the point where Fox News had to address her behavior on air. Rumors also emerged that she'd clashed with "Idol" management, Abdul and the show parted ways that same year.
Like mother, like daughter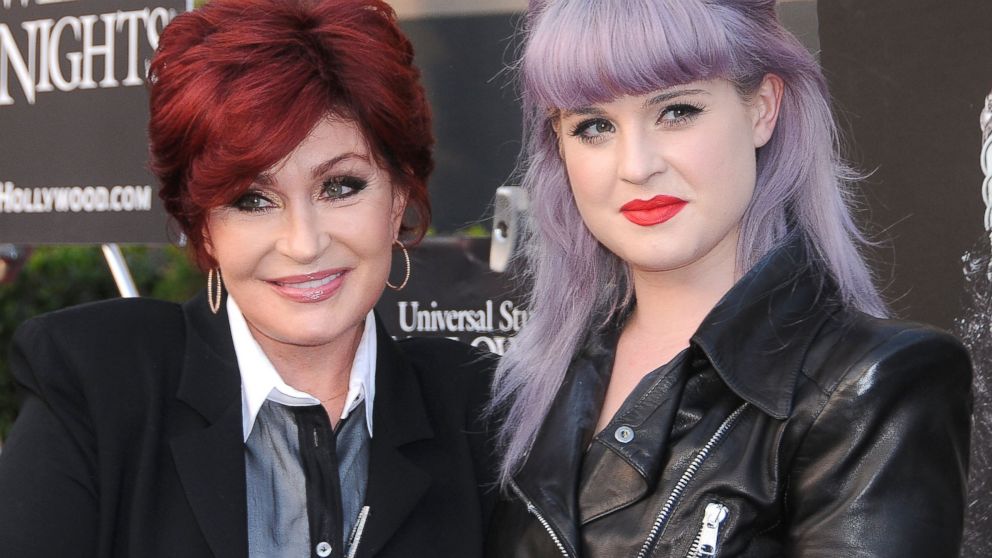 Credit: ABC News
The apple doesn't fall too far from the tree with this one. Kelly Osborne has been known for her crazy antics on The Osbornes reality TV and has made a name for herself as a socialite, singer and general wild child. She tried her hand at TV show hosting too, but an insensitive comment on The View put an end to that…
Another Osborne embarrassing herself on-air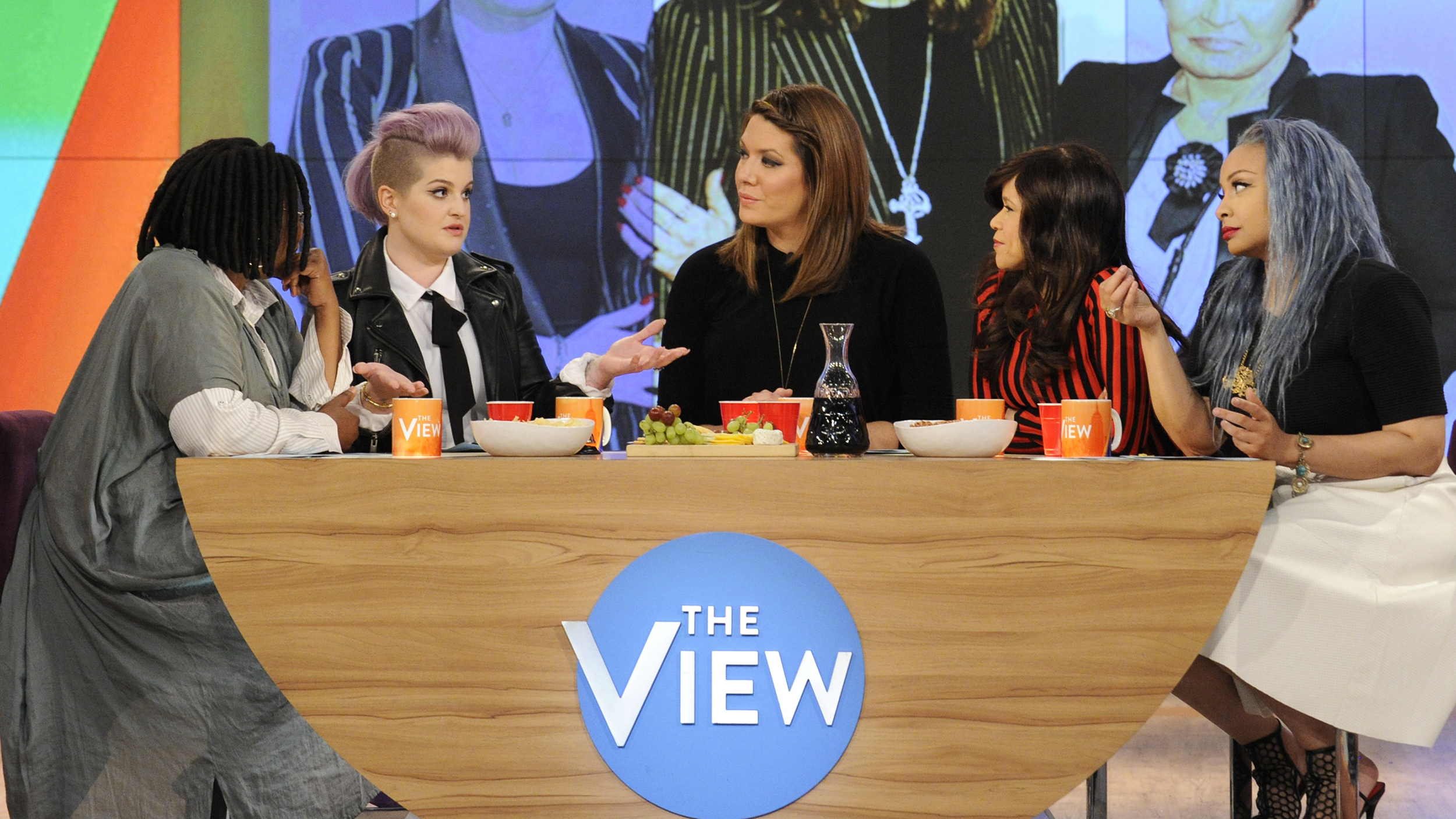 Credit: Jeff Neira via ABC
In this particular episode, Donald Trump's treatment of Latino people was being discussed and Osborne asked who was going to clean Trump's toilet if he continued to deport people. There was surely no bad intent behind the comment, but it definitely came out really wrong.
A presenter who did something we've all wanted to do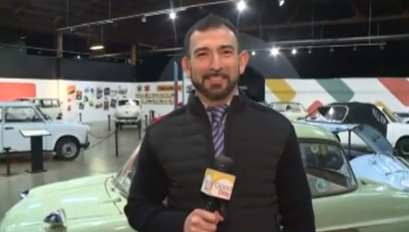 Credit: Newser
Sacramento reporter Angel Cardenas was getting the low down on an upcoming classic car show when – after noticing that he was alone in a room full of beautiful cars – decided to make himself right at home, climbing on one car and possibly denting another. That's one of those thoughts you just don't follow through with.
And regretted it forever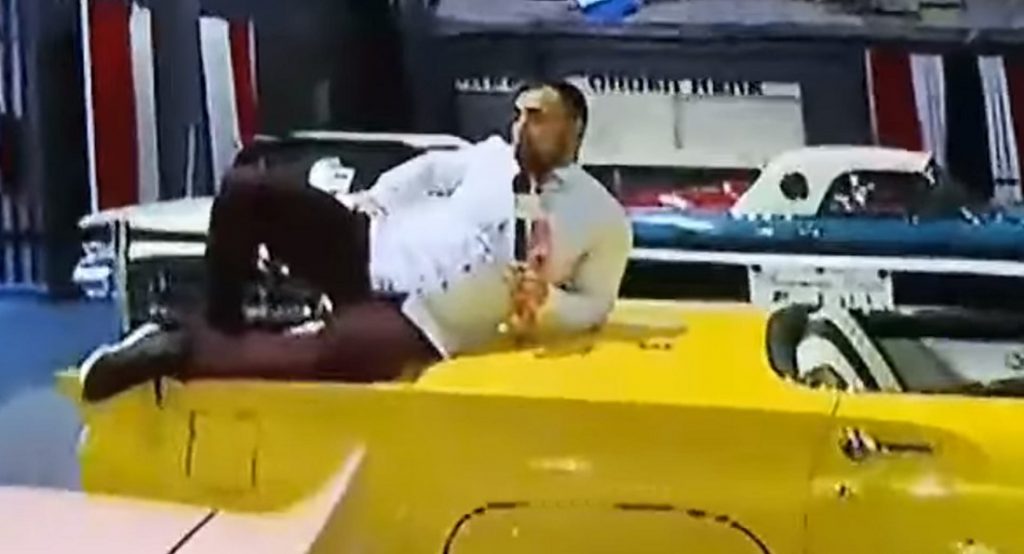 Credit: Carscoops
Cardenas was, of course, fired for this – and you have to wonder if he even wanted his job that much in the first place. This was not only unprofessional, but childish, and the guy didn't even have his shirt tucked in! He went down in history as more of a joke than anything else.
A bizarre PR strategy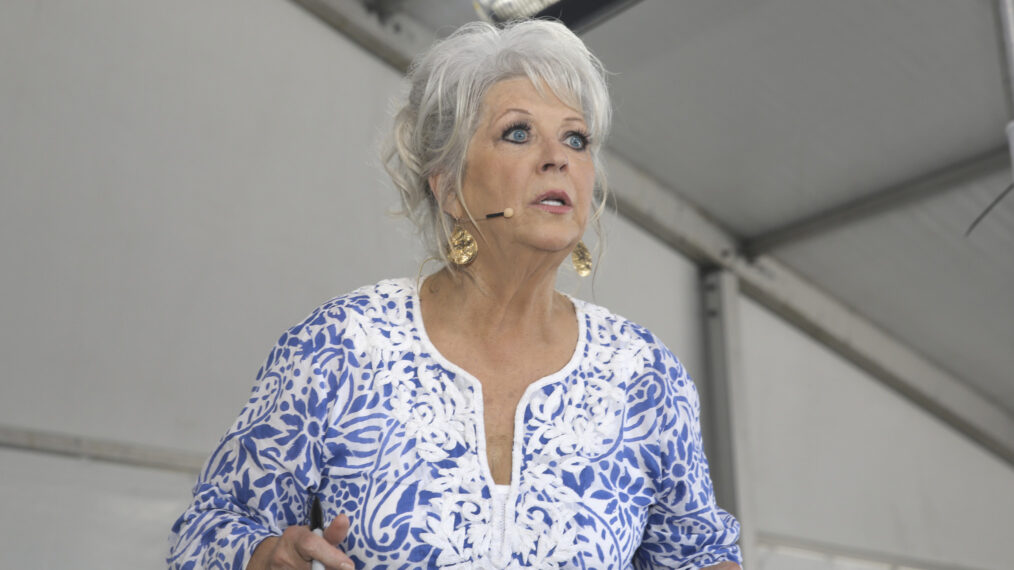 Credit: TV Insider
After Paula Deen admitted to using racial slurs, her emergency PR strategy was… baffling. Essentially, it consisted of showing up on National TV, crying, apologizing profusely, and making biblical references about no one being without sin. This video didn't sit well with her critics and she received even more backlash.
That ruined Paula Deen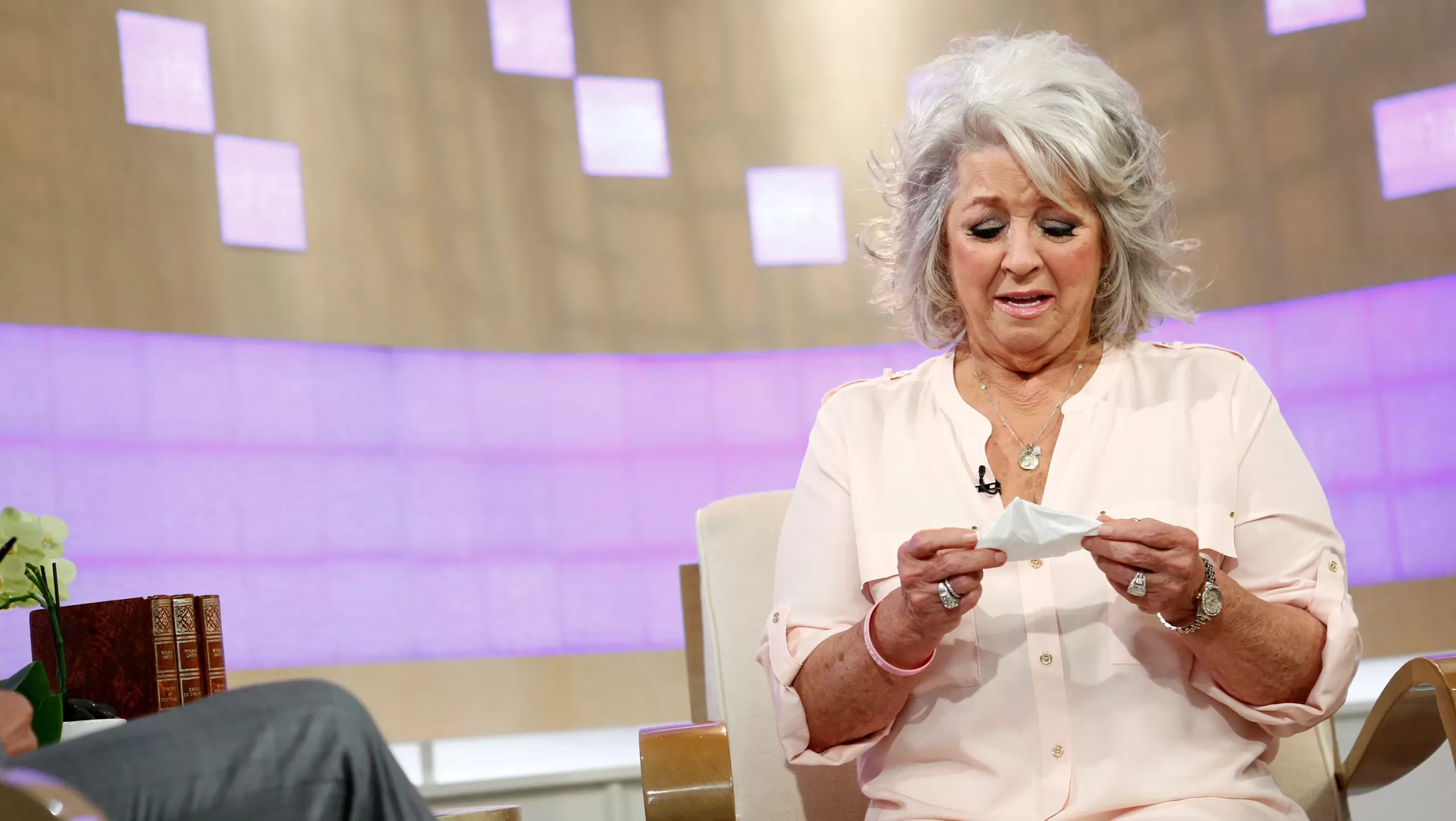 Credit: USA Today
More businesses fled from "Deen Island" after this weak attempt at an apology, with both Caesars Entertainment and Walmart dropping her shortly after. In a short time span, one of the most popular celebrity chefs on the planet went from being on National TV with The Food Network, to appearing on smaller, local cable channels, and now self-publishing on YouTube.
Beloved host of The Bachelor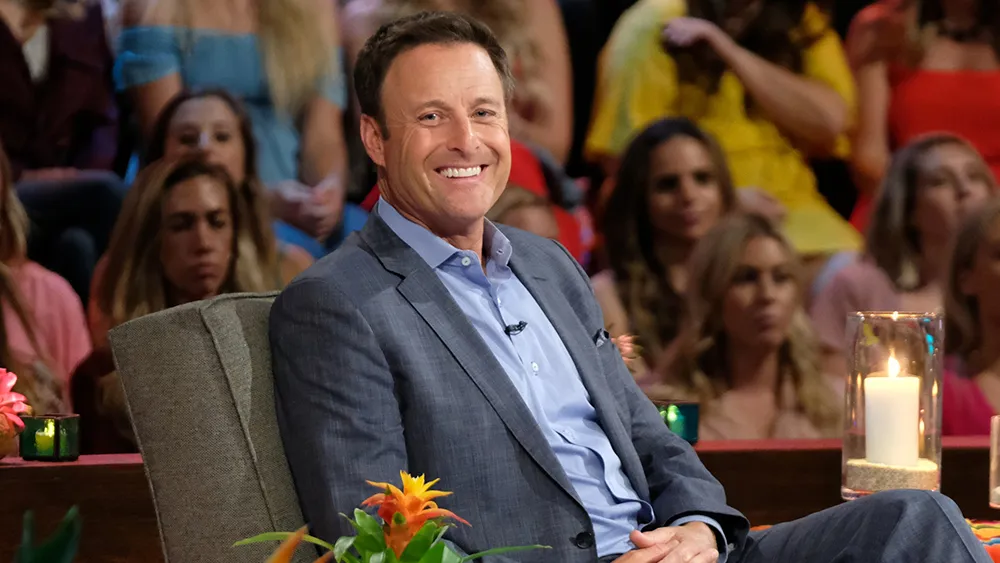 Credit: Deadline
For nearly twenty years, Chris Harrison served as host of "The Bachelor" and its many spin-offs. Between 2002 and 2021, Harrison guided us through the joys of love and the pains of loss. But speaking of loss, Harrison lost his job following an "Extra" interview with Rachel Lindsay.
Chris Harrison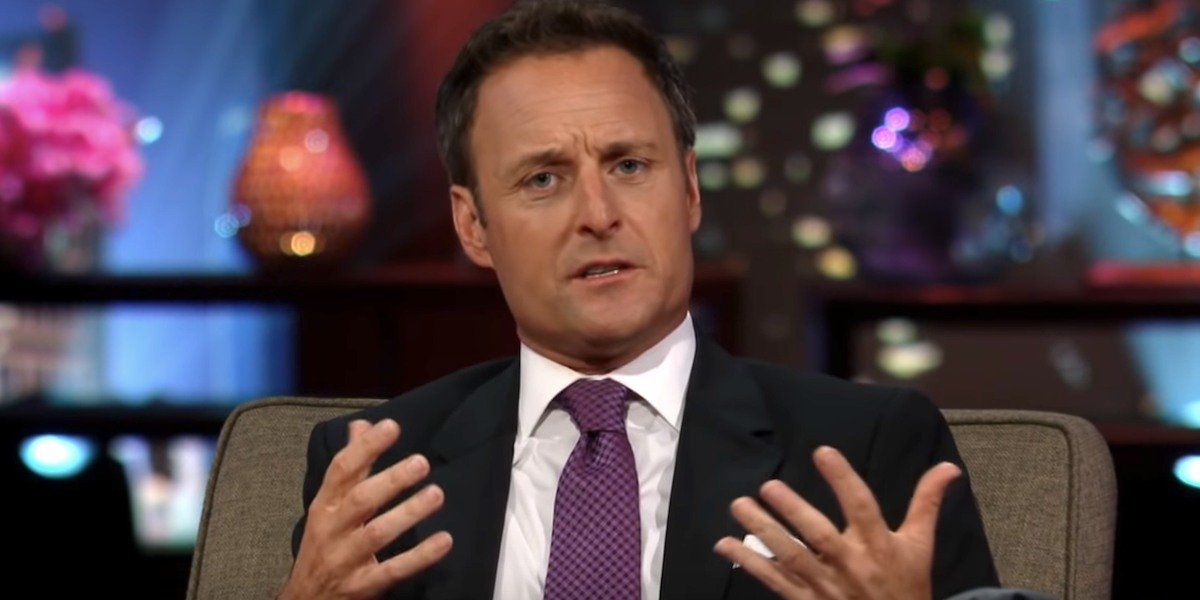 Credit: CinemaBlend
"The Bachelor" contestant Rachael Kirkconnell had ignited controversy for liking photos of the Confederate flag and attending an Antebellum South plantation-themed party. Harrison defended Kirkconnell during the interview with "Extra", prompting widespread criticism and forcing him to take a leave of absence from "The Bachelor." After a few months of silence, it was announced that he had permanently stepped down.
A long run as a news reporter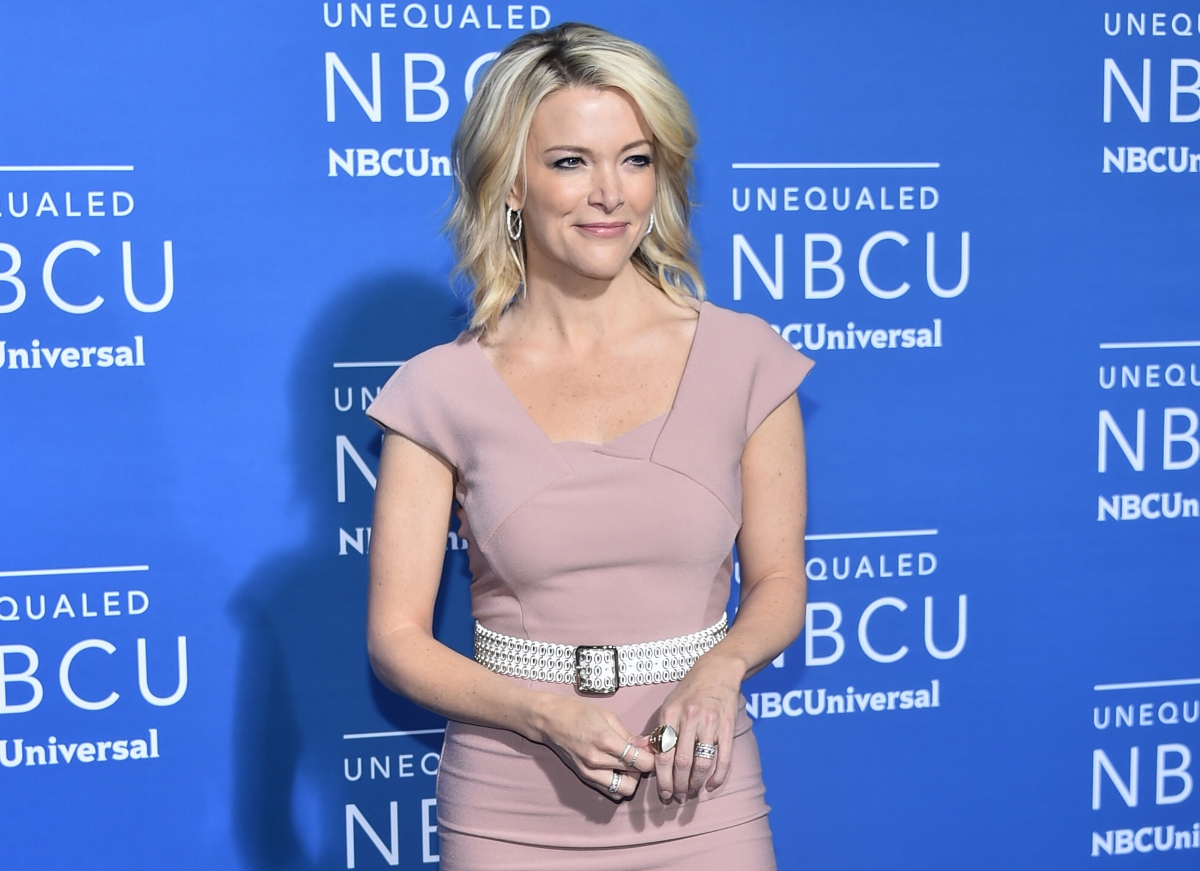 Credit: Adweek
Not even a 15 year run as a news reporter and TV host could save the high-profile Kelly when she defended blackface on her show "Megyn Kelly Today" in 2018. In a discussion about why donning blackface is inappropriate on Halloween, Megyn failed to see the seriousness of it, saying it was routine when she was a kid and questioned whether it was racist.
Ruined in 10 minutes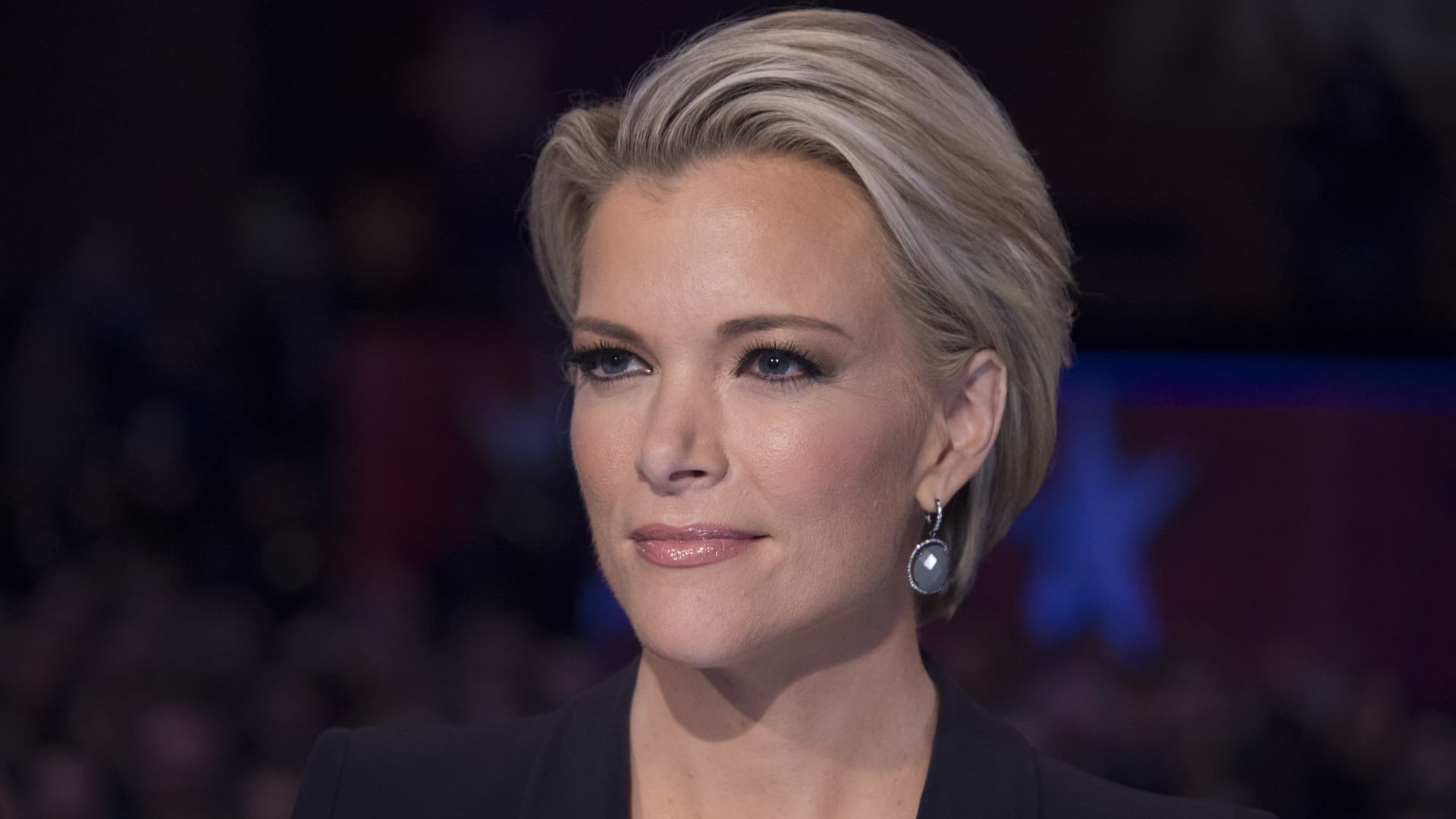 Credit: CNBC
She received slight pushback from her co-hosts at the time, but the worst of the backlash came via Twitter and Kelly was forced to apologize on air the very next day. The apology was for naught, as only three days after making the remarks, Megyn's show was cancelled, and she was fired a few months later.
This one was funny to watch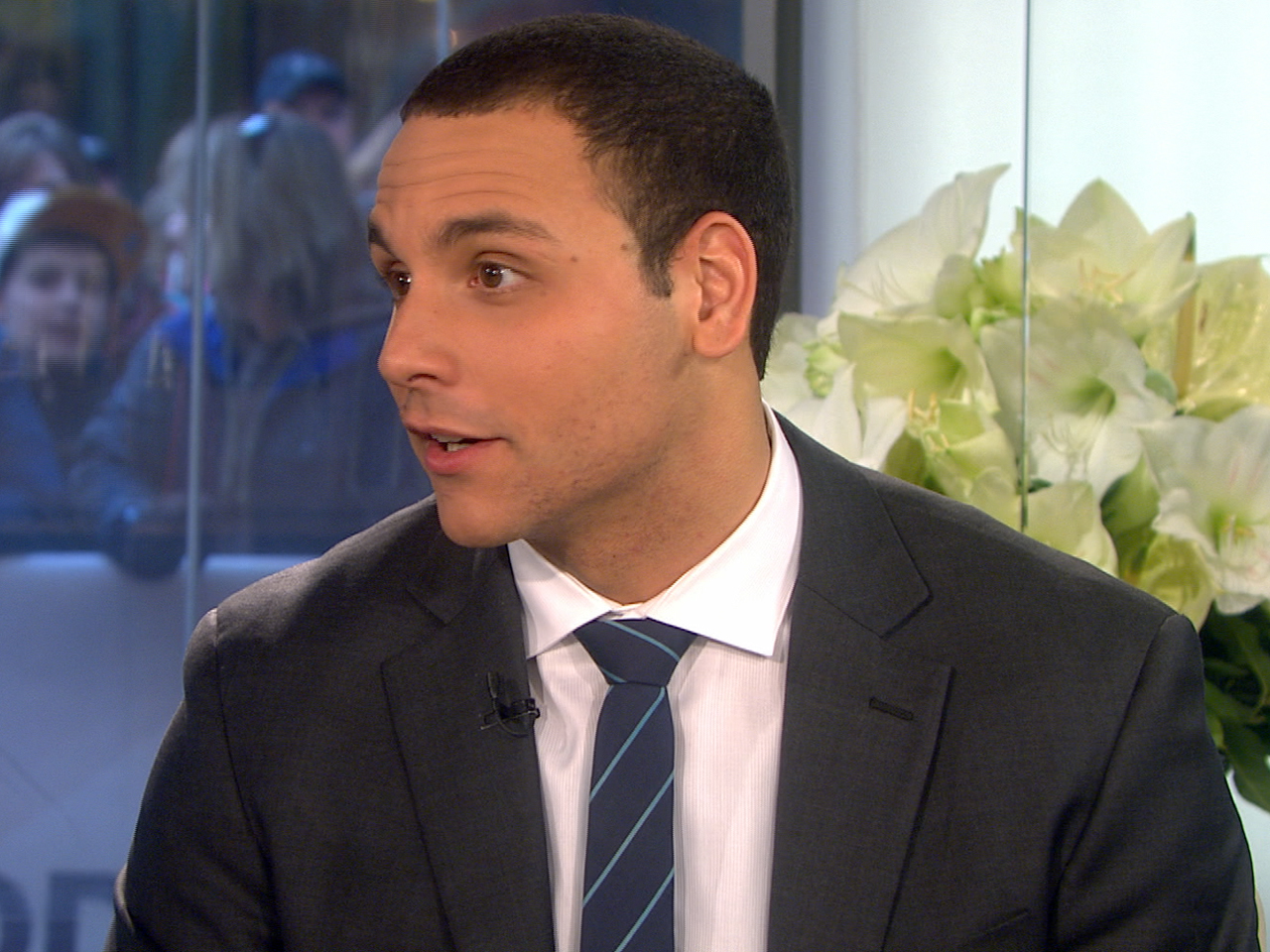 Credit: Today
Rookie newscaster A.J Clemente was on his first day at the anchor desk – and super stressed – when he dropped an F-Bomb just as the show was going live. The rest is viral video infamy! It was so popular that A.J even did a media tour talking about the epic gaffe.
But probably not for A.J Clemente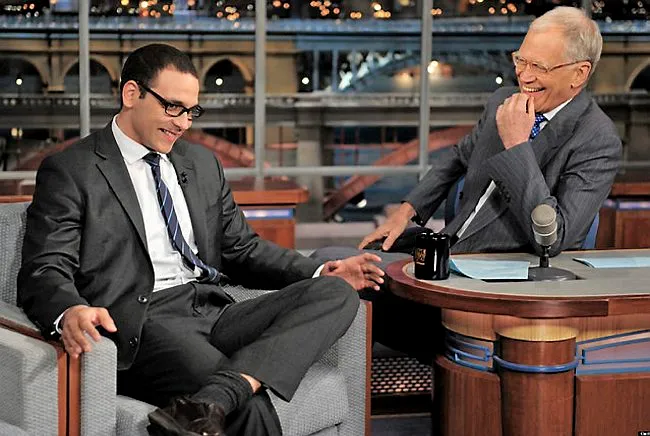 Credit: Pioneer Press
While we understand why A.J Clemente couldn't have kept his job in live TV after such a careless mistake, we're still laughing at this video all these years later. Seeing as this single video has brought us so much joy, we really hope A.J. landed on his feet after being canned and is enjoying a happy, healthy life.
A white lie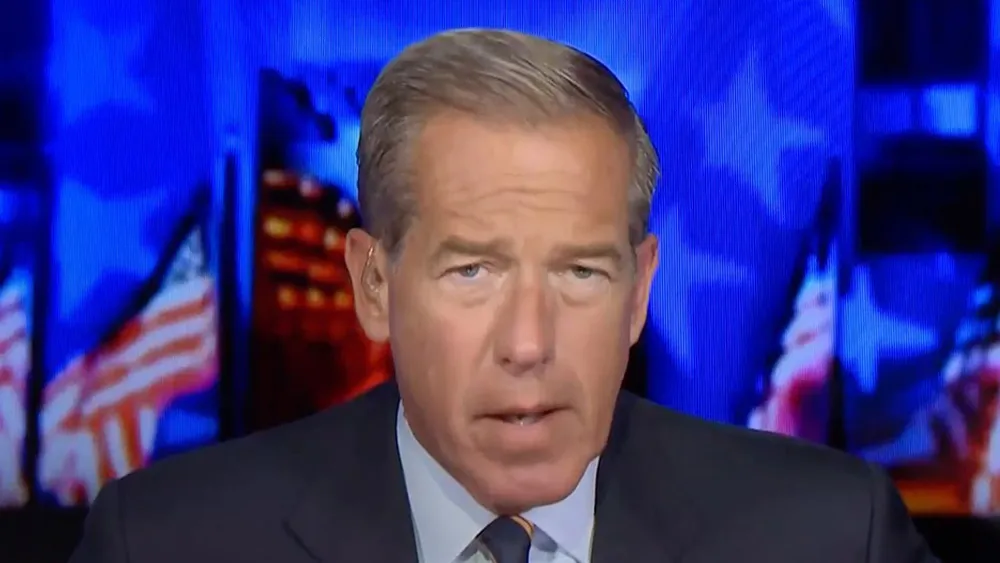 Credit: Deadline
With the news industry in such a precarious place in the era of social media over the past decade, finding out that respected newsman Brian Williams lied in order to make his reporting sound more heroic came as an epic letdown in 2015. We trust news presents to report facts, not made up stories…
That had devastating consequences
Credit: NBC News
Williams made up a story about him being on a helicopter that came under fire in Iraq in 2003, and the public (and professional) outburst when it was revealed this wasn't true forced NBC to suspend him for six months without pay. After so many years at the helm of NBC's flagship news show in "NBC Nightly News," Williams' fabrications led to his demotion to MSNBC where he's been ever since.