This article originally appeared on eightieskids.com
Ever singled out a slightly unconventional actor as attractive only to be met with ridicule and unbridled disgust? We've all been there.
To help off-load your deep-seated feeling of shame surrounding your bizarre celebrity fixations, we've compiled a list of some of the weirdest celebrity crushes.
20. Seth Rogen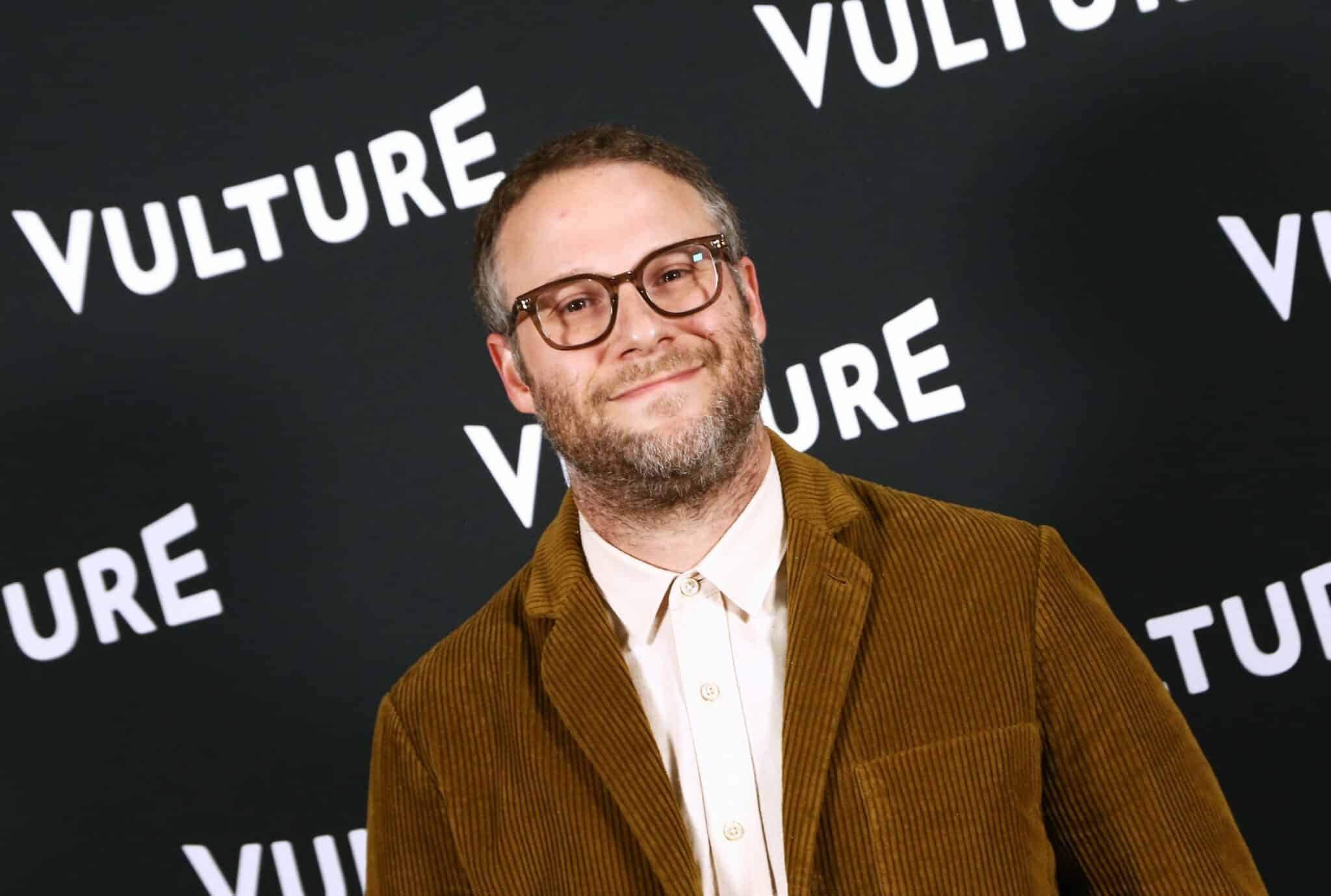 Credit: Tommaso Boddi/Getty Images for Vulture
With his chubby features, wiry facial hair and nasal chortle, Rogen probably isn't the first name that springs to mind when you hear the phrase 'heartthrob'. But hear us out: what Rogen lacks in dark, brooding good looks, he more than makes up for in charisma and the ability to make you break out into fits of hysterical laughter. And with a talent for getting the goods, Rogen truly is every stoner's dream.
However, more recently it seems Rogen has branched out into a very different kind of pot… The actor has posted several pictures of his pottery creations, with his almost paternal pride clear for the world to see. What else is there to say? There's nothing more alluring than someone getting clay on their hands – we've seen Ghost.
19. Adam Driver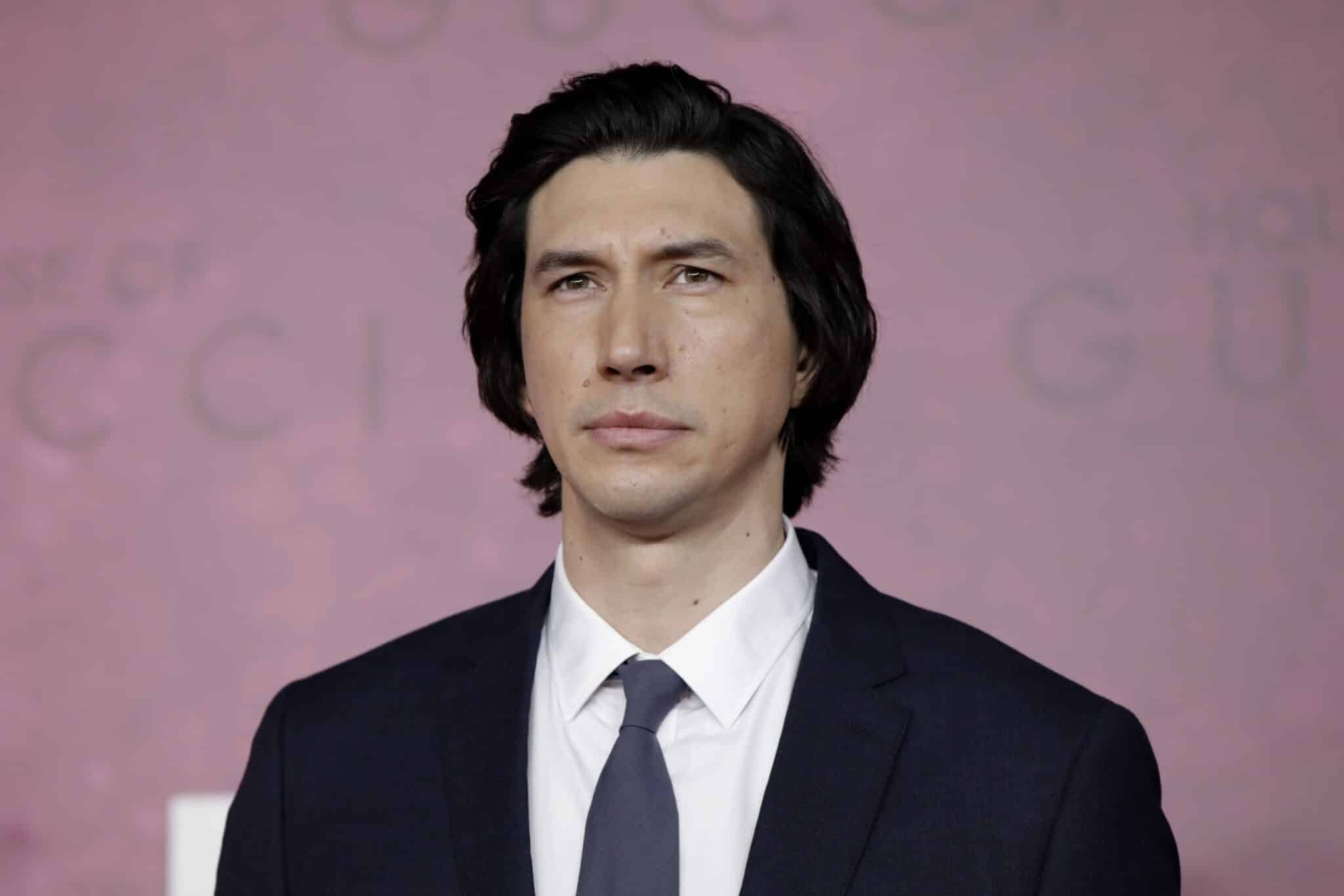 Credit: John Phillips/Getty Images for Metro-Goldwyn-Mayer Studios and Universal Pictures )
Driver might not be the most conventionally good-looking specimen of man, but his awkwardly lanky, stooped figure is enough to make anyone weak at the knees. Let's face it, if you took Driver's individual components and analysed their attractiveness, he might fall short of the mark. As the common adage goes, Driver somewhat resembles the result of drawing Keanu Reeves from memory.
But somehow, his face as a whole just seems to work. Don't ask us why, don't ask us how. It just does. Driver is known for playing artsy, head-strong characters, and perhaps it's his default charismatic onscreen persona that has allowed him to overcome our society's narrow view of beauty and become one of the hottest men in Hollywood.

18. Helen Mirren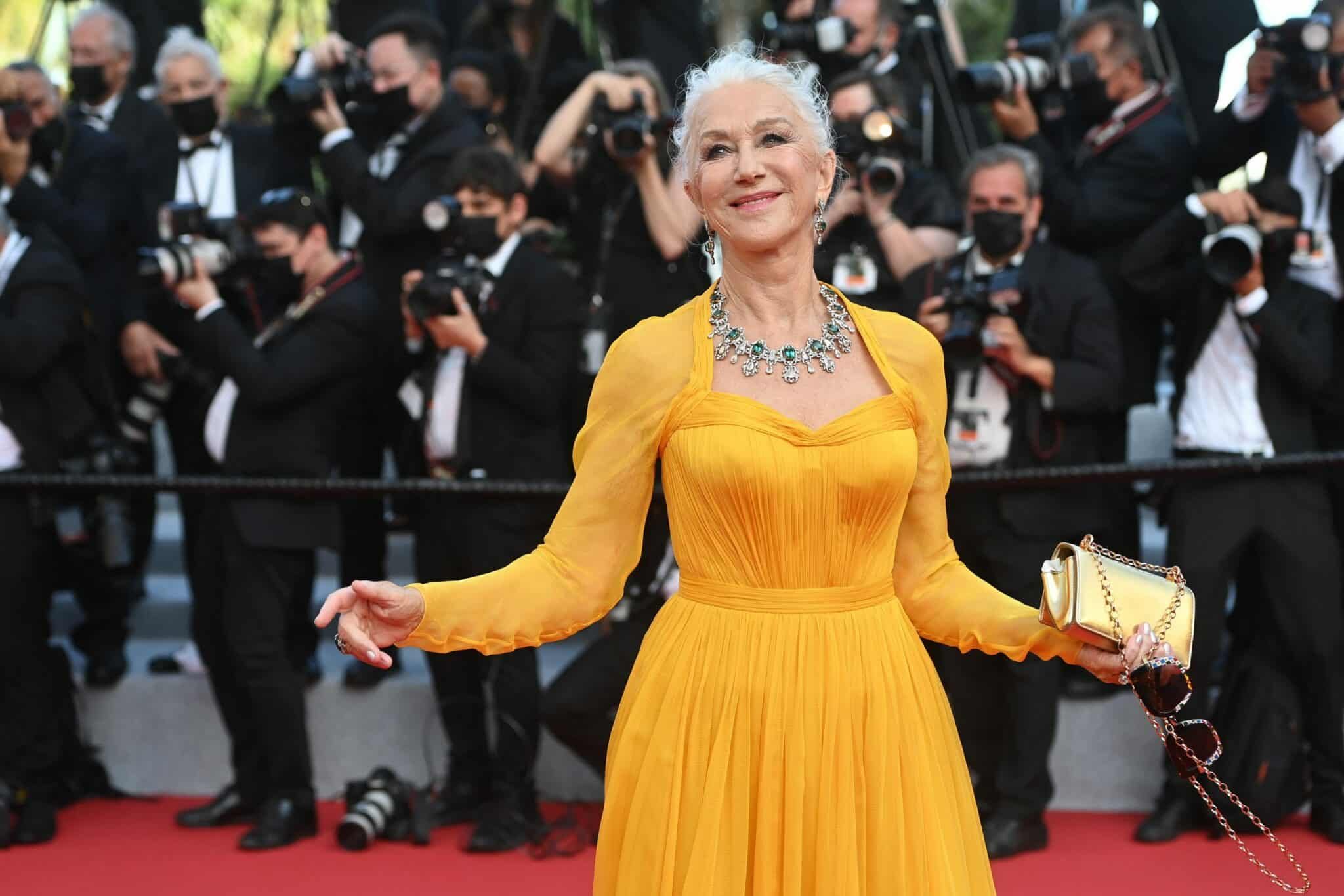 Credit: Kate Green/Getty Images
'Helen Mirren?!', we hear you cry. 'But she's one of the most beautiful women of all time!'. Well, you're not wrong. But she's also 74. Hence her position on this list. Despite being described as a 'sex symbol' in her youth, Mirren's sex appeal has, as must be the case with us all, waned with age.
But this hasn't stopped an influx of men from making Mirren the subject of their darkest fantasies. Take Toby from The Office US, for example, who described a hypothetically pregnant 66-year-old Mirren as 'the hottest thing ever'. Each to their own, eh Toby?

17. Benedict Cumberbatch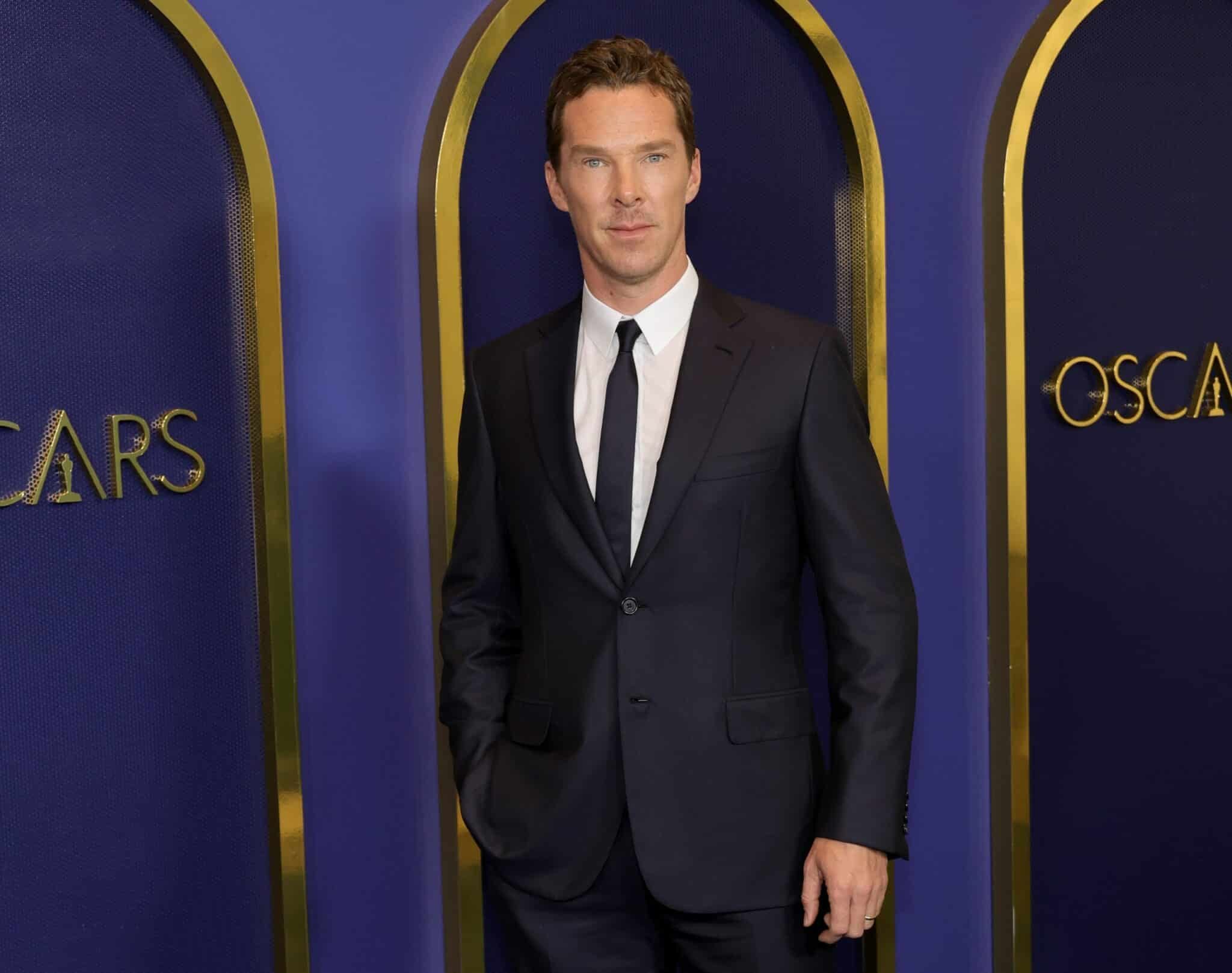 Credit: Neilson Barnard/Getty Images
You just knew this one was coming, didn't you? Cumberbatch might resemble the love child of an alpaca and E.T., but his suave charm and stern features have ensured his place on this prestigious list. Cumberbatch's talent and celebrity status make him ten times more attractive than he would be considered as a mere mortal, and his sheer enthusiasm and investment in everything he does has swiftly transformed him into a much loved national treasure.
And if you weren't sold by simply staring into his dreamy blue eyes (don't lie, you know you've done it), then fear not. Just take a look at him lovingly grazing his wife's hand with his delicate lips as she lovingly gazes into his eyes. His fierce protection of her is both adorable and heartwarming and yet somehow makes us want to fall to the floor in floods of jealous tears, pausing only to sob loudly about the unjustness of life.

16. James Corden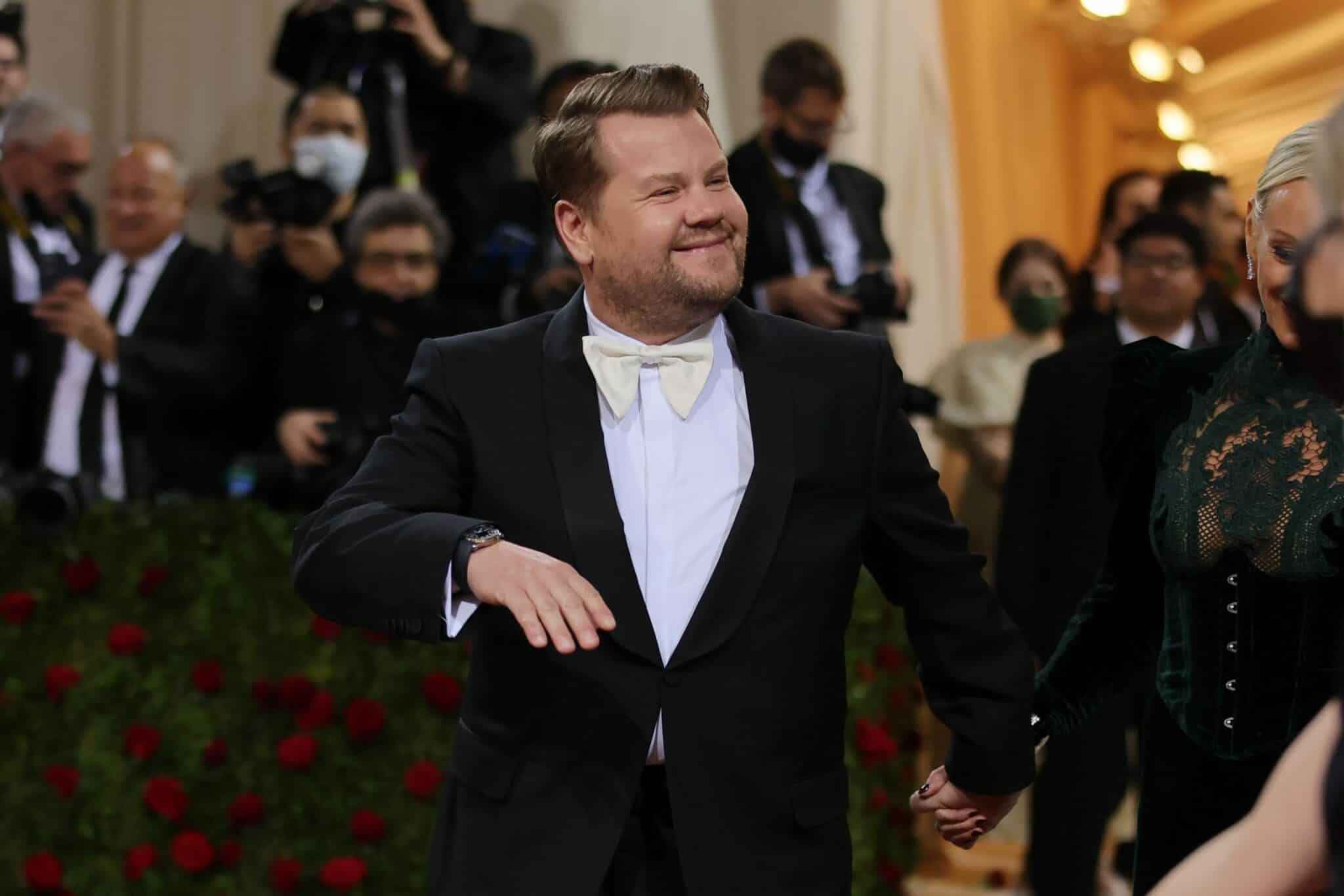 Credit: Mike Coppola/Getty Images
He may be overweight, middle-aged and frequently covered in a thin veil of sweat, but Corden has left his sidekick days behind him and is now one of American TV's biggest stars. We were somewhat taken aback by Corden's cat impression in the recently released Cats (2019), in which he prances around in a feline manner whilst consuming vast amounts of food.
Corden was quick to denounce the flop feature, claiming that although he hadn't seen it, he'd heard that 'it was terrible'. It seems Corden might have got a little too big for his (Puss In) boots, with the internet being frequently regaled with tales of his alleged bad behaviour. Who doesn't love a man with attitude? Perhaps its Corden's fun-loving demeanour that makes him so appealing – after all, it's common knowledge that women like men with a good sense of humour.

15. Amy Poehler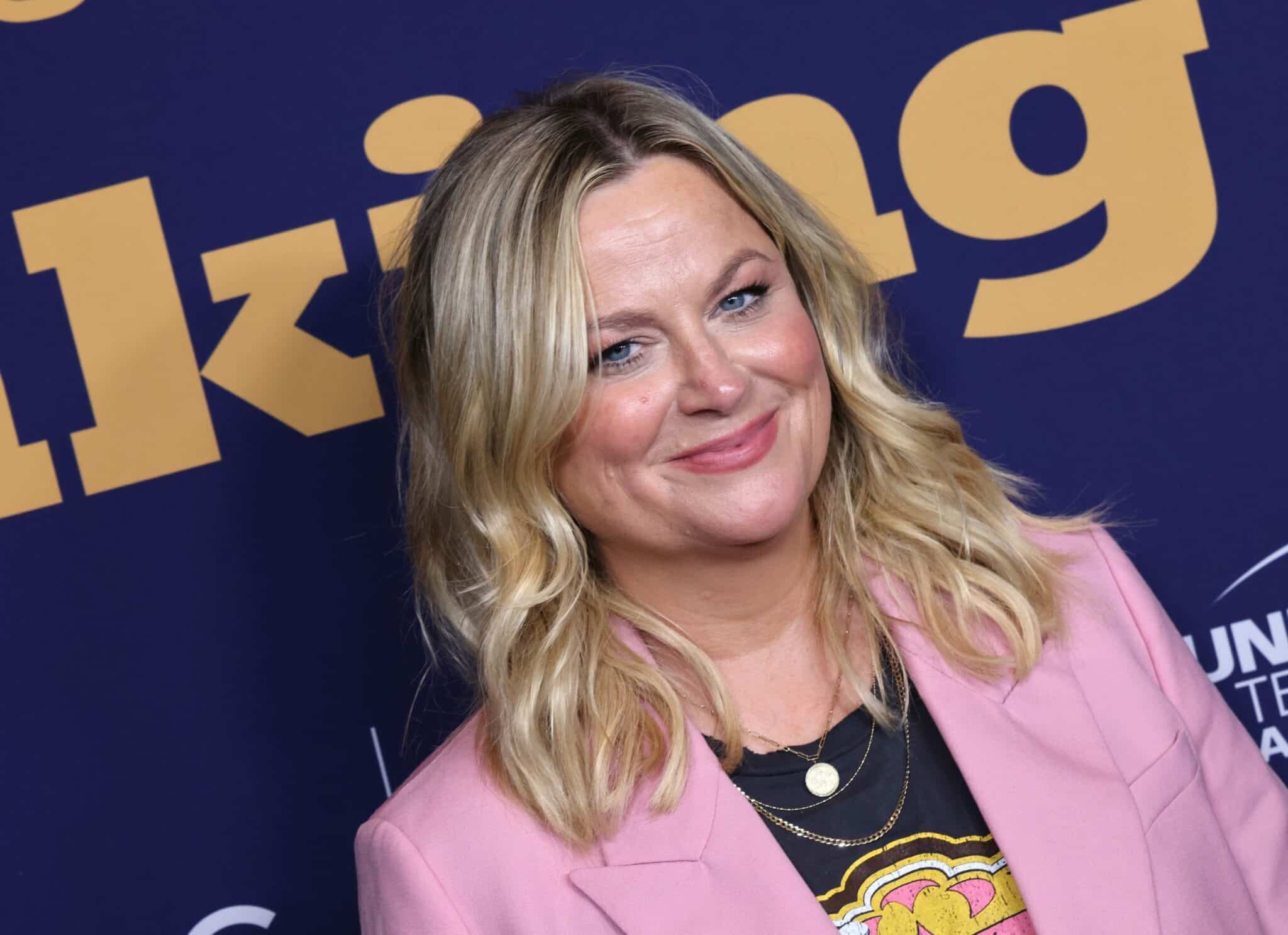 Credit: David Livingston/Getty Images
In the real world, Poehler might not be considered a particularly strange crush. But by Hollywood standards, she positively pales in comparison next to her more conventionally attractive co-stars. Perhaps it's her sharp sense of humour and impeccable comedic timing that has allowed Poehler to transcend the restraints of her rather average-ness and become a guilty pleasure of many. If you've got a burning desire for the actress, then we hate to break it to you, but you have some serious competition.
Being an attractive female, we could only expect that Poehler would have her fair share of admirers. But there's one man who stands out above the rest… During a 2015 interview, Joaquin Phoenix bashfully admitted he had a huge crush on the star, describing her as 'very attractive'.

14. Gordon Ramsay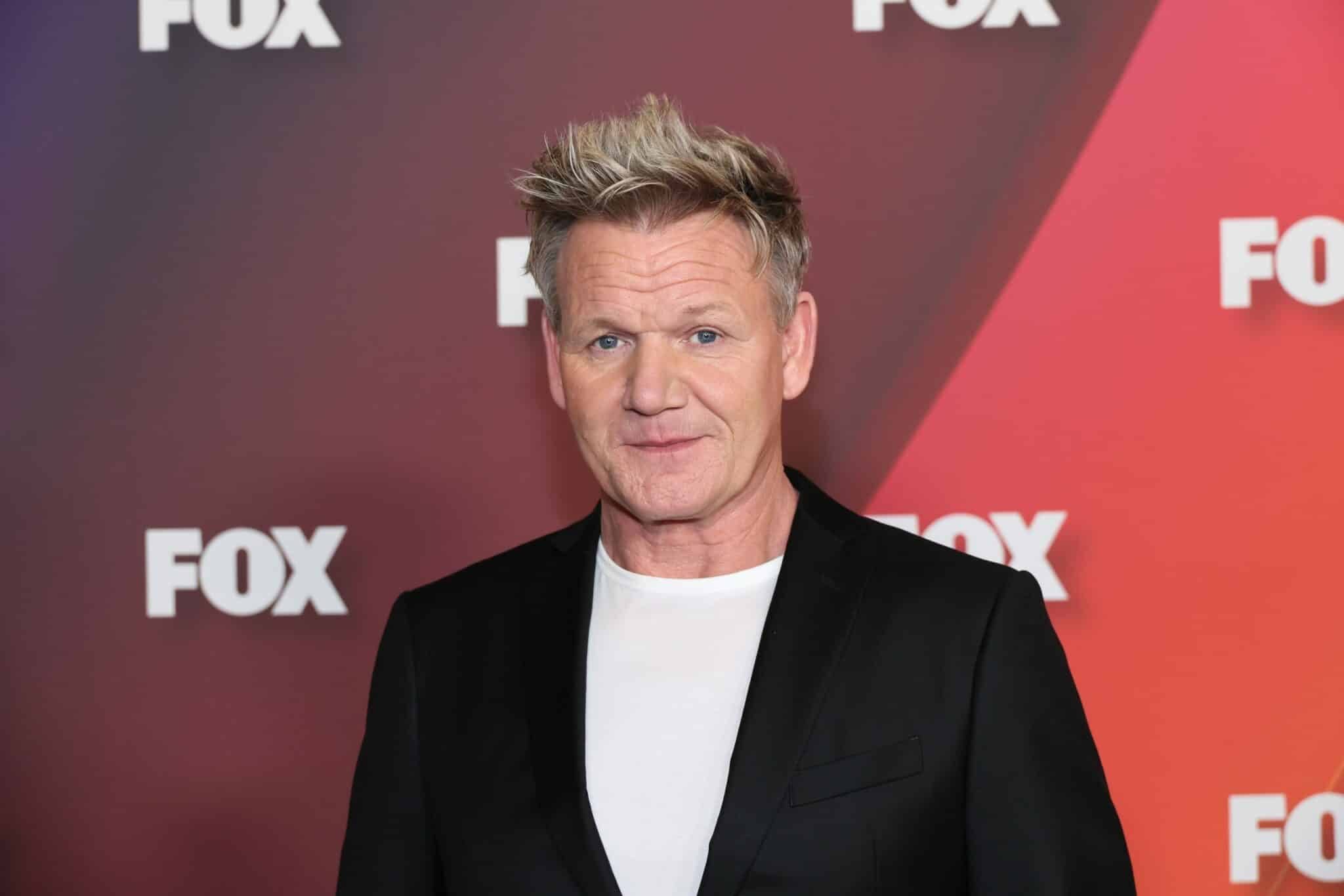 Credit: Dia Dipasupil/Getty Images
Ramsay may have more creases than the Grand Canyon, but he has his fair share of admirers. Perhaps it's his dulcet tones and straight-talking tactics that have conquered the hearts of many. After all, who wouldn't want to be lulled to sleep by Ramsay gently cursing in their ear as he gently squeezes your cheeks and calls you an idiot sandwich?
However, behind his wall of armour, Ramsey is a family man at heart. After marrying in 1996, Gordon and his wife went on to have five children together, with Gordon frequently posting cute snaps of his tight-knit family.

13. Lorde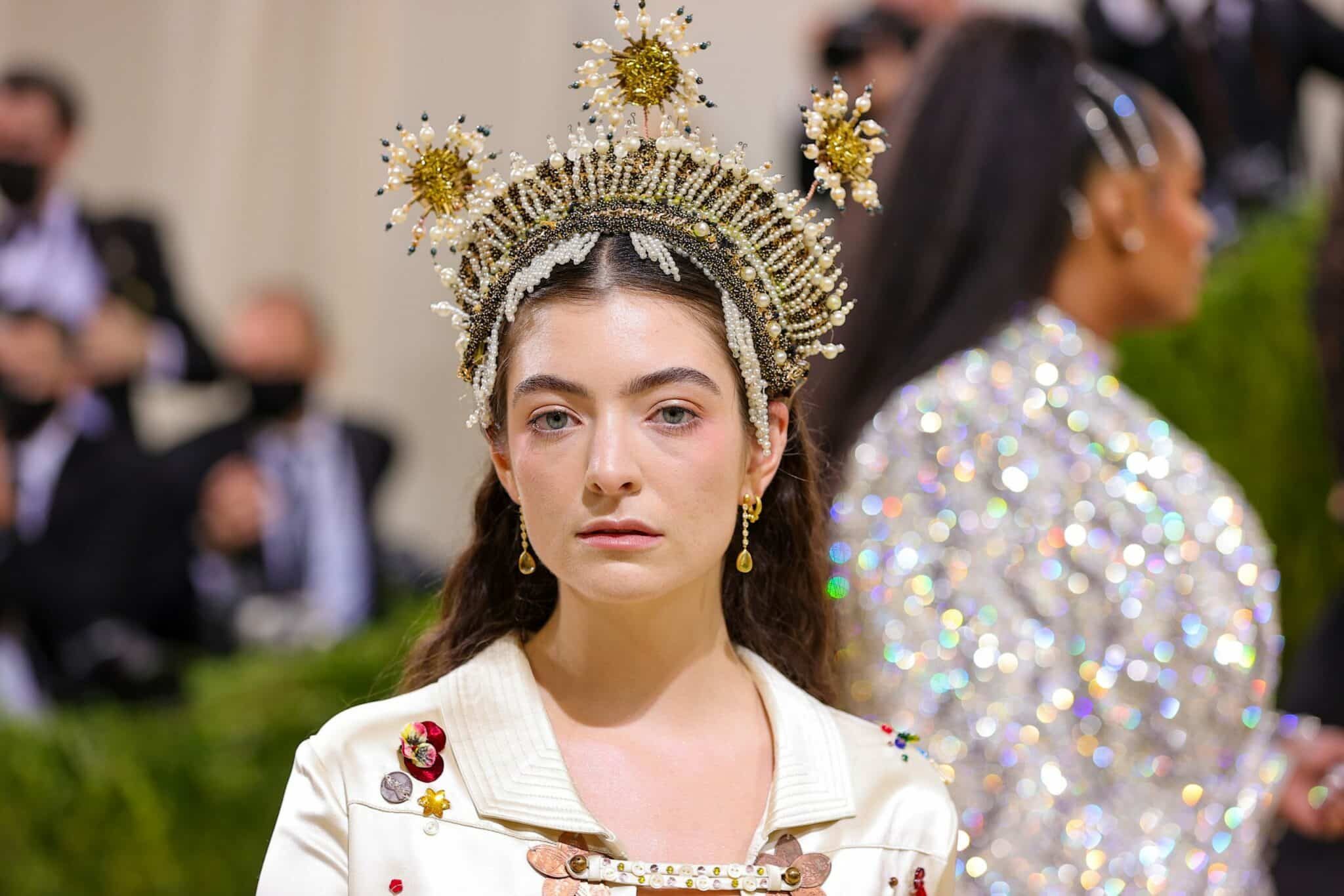 Credit: Theo Wargo/Getty Images
Lorde is perhaps one of the most controversial names on this list, in that she is actually pretty attractive. However, due to her broad nose and alien-esque features, we feel she deserves a mention. With an array of intense and rather peculiar looking 'performance faces', it could be said that Lorde does herself no favours. But with a voice like hers, Lorde is the object of many people's desires.
With a thick mane of impressively tamed hair, Lorde is the boho goddess of dreams, and she's certainly not afraid to speak her mind, either. She was open in her criticism of Selena Gomez' song Come And Get It, saying 'I'm a feminist and the theme of her song is, ''When you're ready, come and get it from me,"' she explained. 'I'm sick of women being portrayed this way'.

12. Tilda Swinton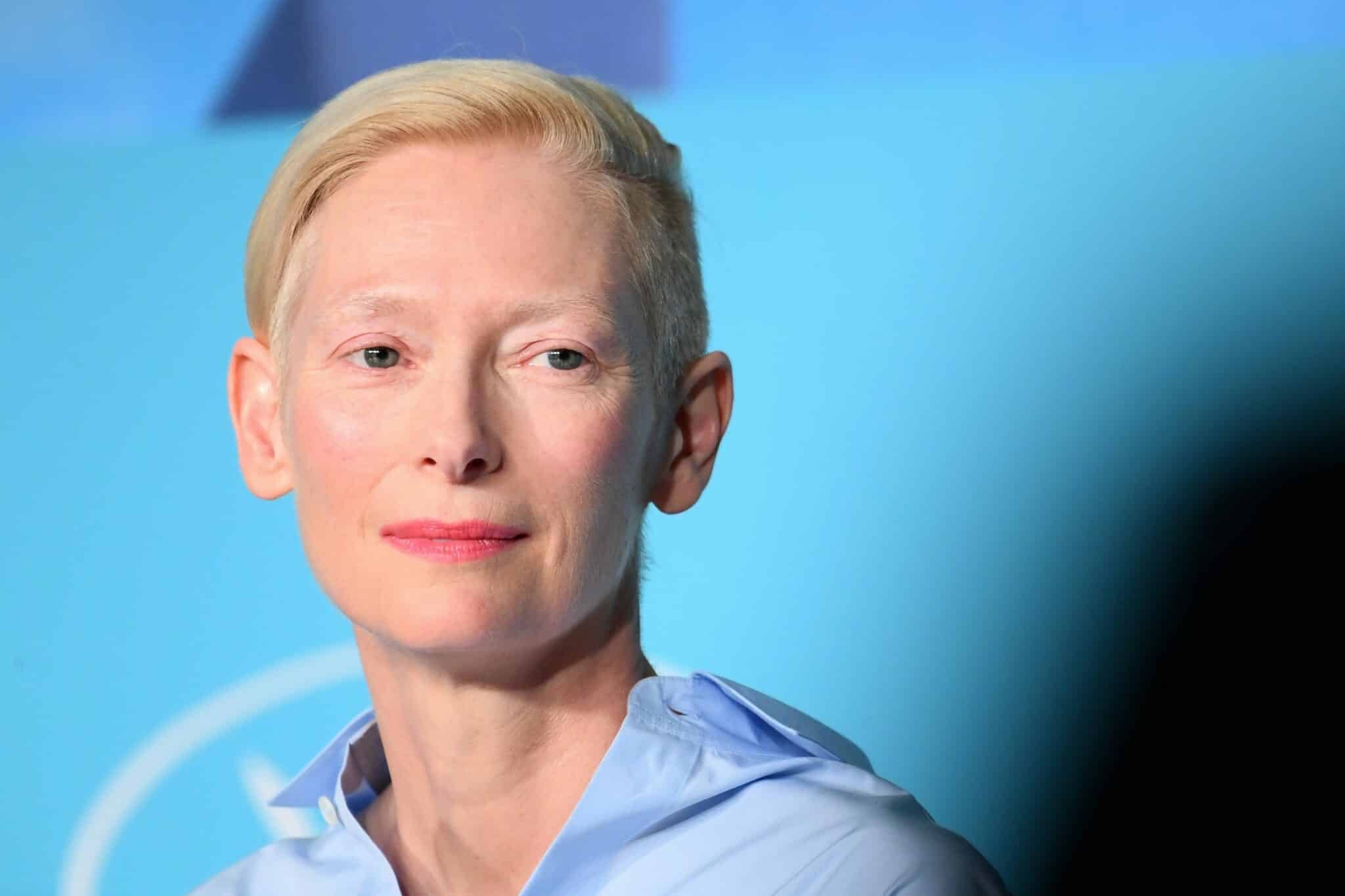 Credit: Joe Maher/Getty Images
Despite bearing a rather stark resemblance to the late David Bowie, Swinton is not short of her fair share of admirers. With her bleached hair, (which seems to have been heavily influenced by Draco Malfoy's 'do) and almost ghostly complexion, Swinton is no pin-up star. Still, what Swinton lacks in pigment, she more than makes up for in acting ability.
Swinton has the rare ability to truly captivate an audience, perhaps aided by her rather ethereal nature and wry smile. The actress also seems not to have aged in recent years, reaching the age of 59 with a suspicious lack of wrinkles.

11. Russell Brand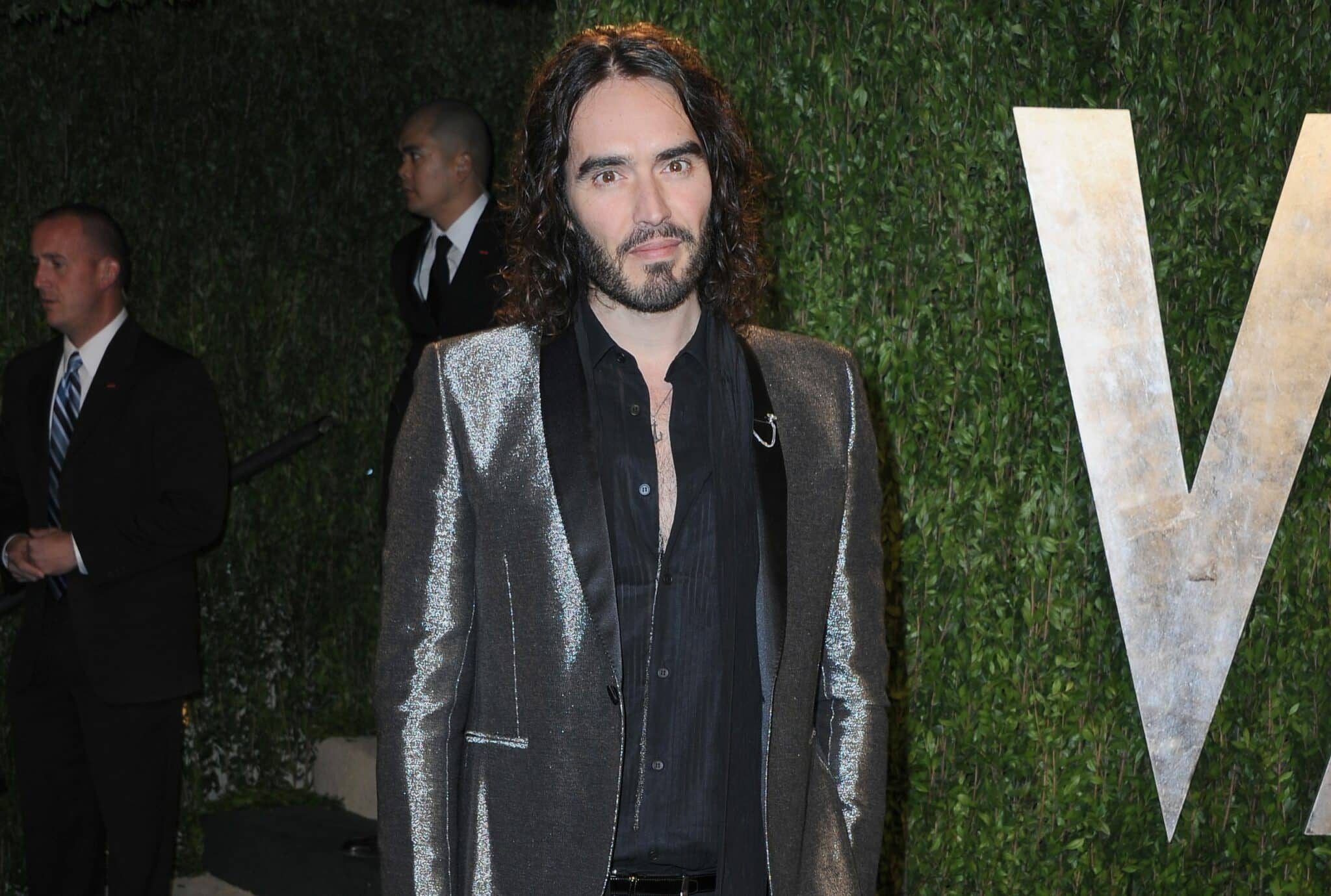 Credit: Pascal Le Segretain/Getty Images
If you like a man with plentiful thick body hair, look no further than Russell Brand. With his wonky smile and horse-like teeth, Brand defies all stereotypes of a Hollywood hunk. And yet, Brand holds a strange amount of inexplicable sex appeal. It could be the laddish cockney accent and down to earth nature that has earned Brand a place in our hearts.
Even One Direction's Louis Tomlinson has revealed he has a serious man crush on the star. And if he's good enough for Louis, then he's good enough for us.

10. Simon Cowell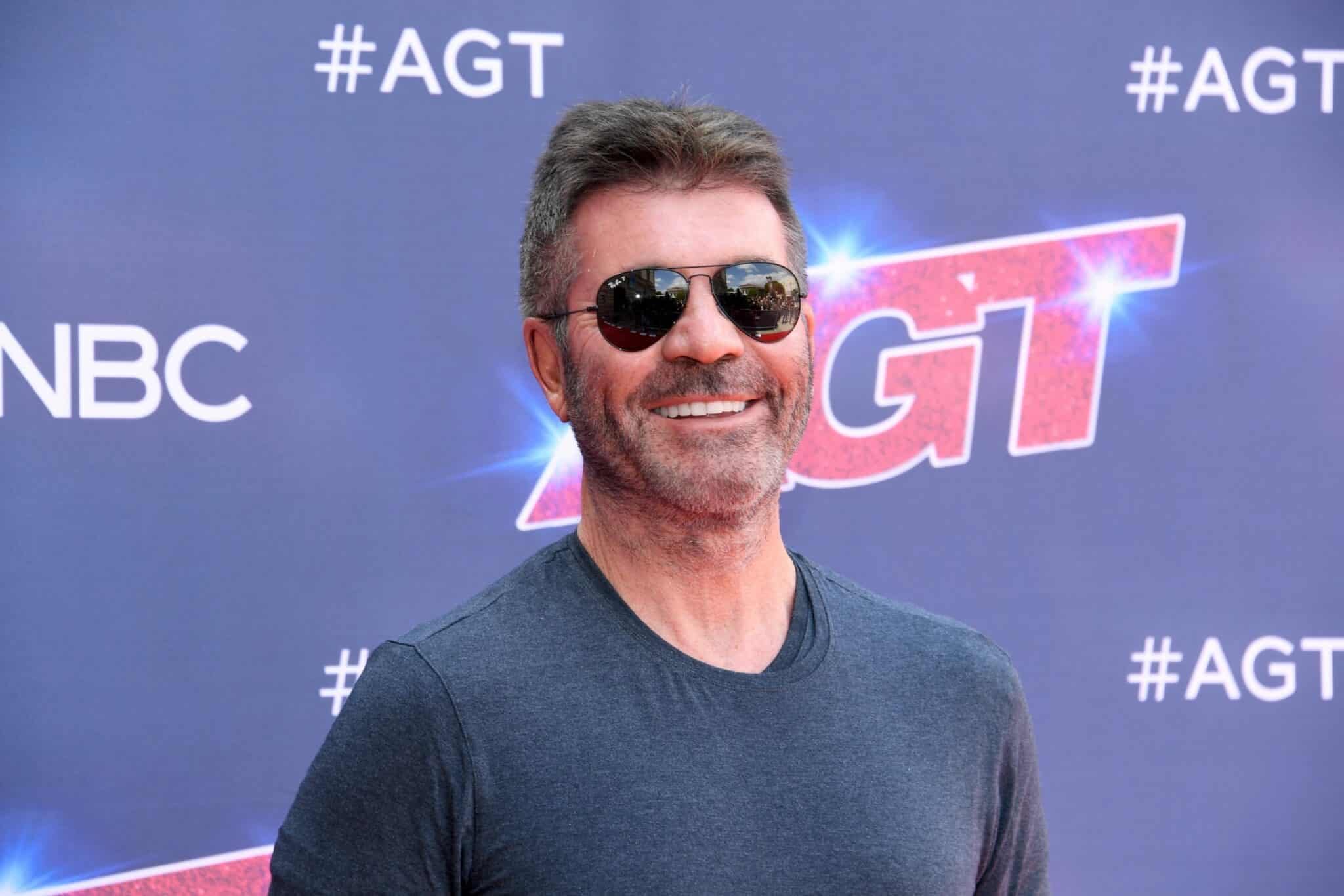 Credit: Jon Kopaloff/Getty Images
Simon Cowell might be known for his unusually high trouser placement, but that doesn't mean he's not a hit with the ladies. With blinding white teeth and an alluring patch of thick chest hair peeking over the top of his shirt, Cowell won the hearts of the nation when he shot to fame after appearing on talent show Pop Idol.
Cowell might be mean, but he sure has his fair share of admirers, proving that we really do all love a bad boy. Cowell has made quite a name for himself as the tough-talking X-Factor judge we all know and love today, but sorry ladies, he's firmly off the market. Cowell has been with his partner Lauren Silverman since 2013. The lucky lady gave birth to the couple's baby in 2014.

9. Matt Smith
Credit: Matt Winkelmeyer/Getty Images
Matt Smith is undeniably talented, but his that hasn't stopped fans from arguing over the old age question: is Matt Smith hot or not? Smith might not be attractive by conventional standards, but many of us are simply drawn to an 'unusual' looking face. Others argue that it is merely his accent that makes him such a sought-after sex symbol, with his clipped English tones making Smith positively swoon-worthy.
But let's face it, Smith isn't the first unsuspecting Doctor Who star to have made waves among fans, and the character does exude a certain amount of charismatic charm. David Tennant was also popular amongst female viewers of Doctor Who, despite having a face somewhat reminiscent of a rodent.

8. Sharon Osbourne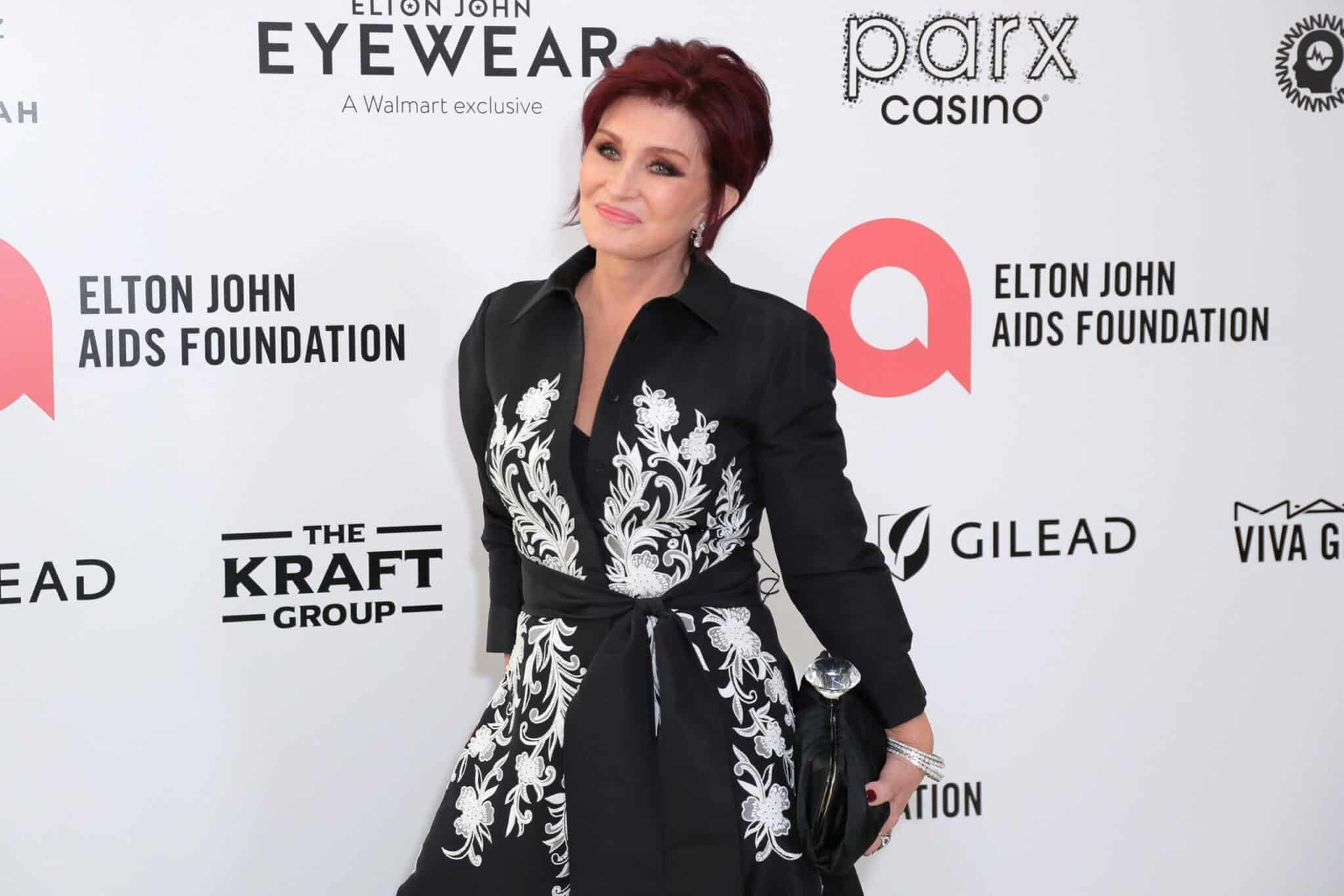 Credit: Leon Bennett/Getty Images
Sharon Osbourne is the hot-headed red head who shot to fame after appearing on the reality TV series The Osbournes. With her scarlet bouffant and tough-talking attitude, Osbourne makes an unlikely crush. She also seems to have discovered the secret to eternal youth: plastic surgery. Whilst not exactly subtle, her extensive facial work has left her looking fresh-faced, yet also strangely unable to control her facial expressions.
After the success of The Osbournes, Osbourne was invited to join hairy heartthrob Simon Cowell as a judge on the first series of The X Factor. Prone to controversial outbursts, Osbourne proved popular on the show, winning over fans with her sharp tongue and raucous laugh.

7. Aubrey Plaza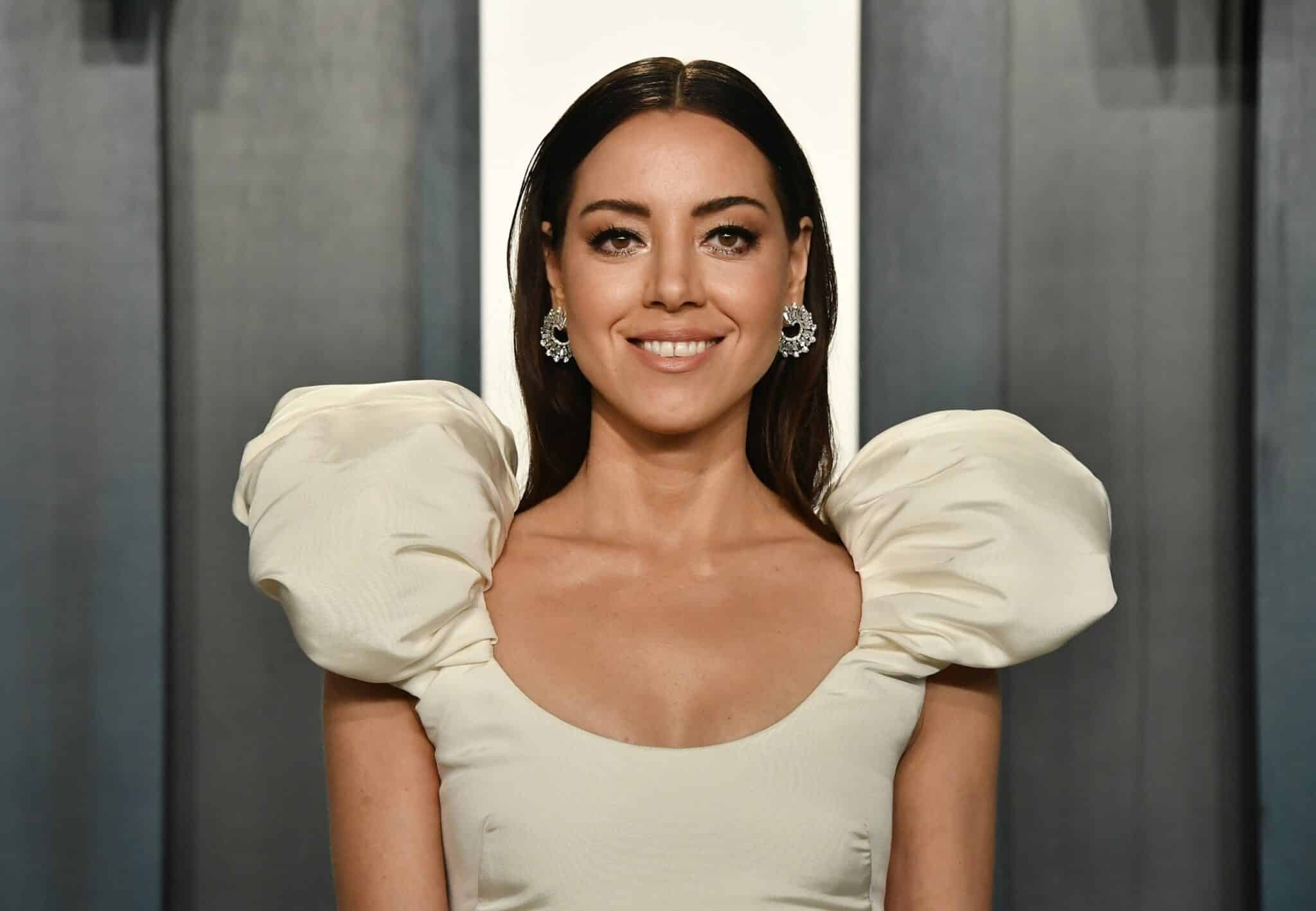 Credit: Frazer Harrison/Getty Images
Plaza is yet another actress who would be considered conventionally attractive in the real world, yet is hailed as being the 'Queen of Quirk' (yes, we made that up) in Hollywood. Perhaps due to her penchant for playing deadpan, quirky characters, Plaza comes across as kooky yet strangely enigmatic. Plaza has proved herself to be a skilled actress over the years, making appearances in comedies such as Scott Pilgrim vs. The World and Ingrid Goes West.
Plaza made her leading debut in the film Safety Not Guaranteed (2012), in which she stars as a journalist who agrees to go on a time-travelling adventure with a local oddball. Plaza's eyes may be slightly bulbous, and she may be prone to staring into space with a rather vacant look on her face as well as being renowned for her wonderfully awkward talk show appearances, but her alluring charm and silky tresses earn her a place on this roundup.

6. Kristen Stewart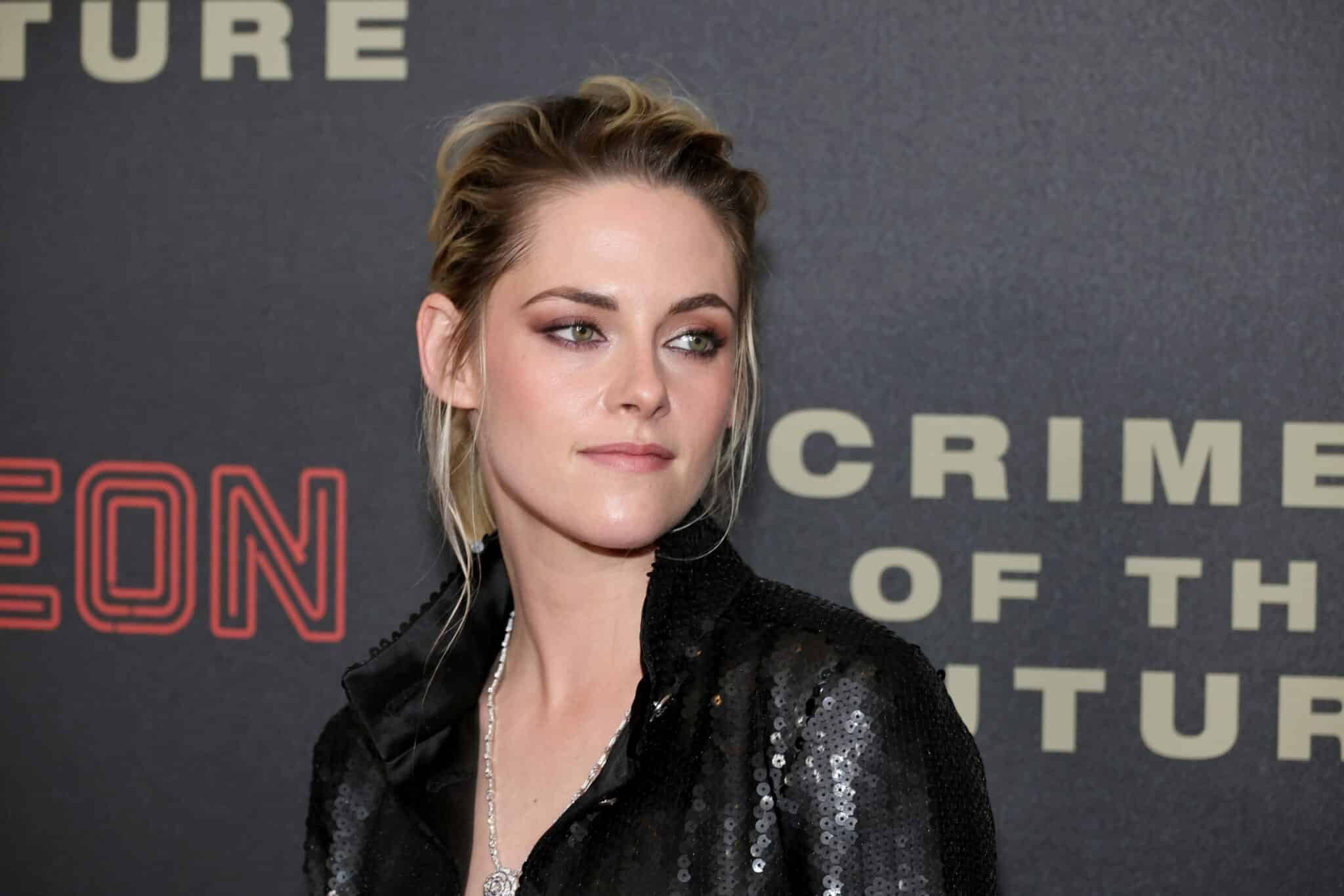 Credit: Theo Wargo/Getty Images
This could be considered a controversial choice for some, but Kristen's apparent lack of facial expressions and jutting jaw means she is no ordinary crush. Stewart is a tomboy by nature and can often be seen decked out in ill-fitting shirts and baseball caps whilst simultaneously being hailed a 'fashion icon'. It could be said that her wry smile and angsty glare only serve to add to her allure.
A then-baby-faced Stewart was every teen's girl crush when she rose to success after starring in Twilight back in 2008, giving us all a serious case of vampire envy. Although Stewart may have a decidedly 'edgy' look, she has been ranked on a list of sexiest women alive on more than one occasion. She's also very, very rich which must count for something.

5. Amy Schumer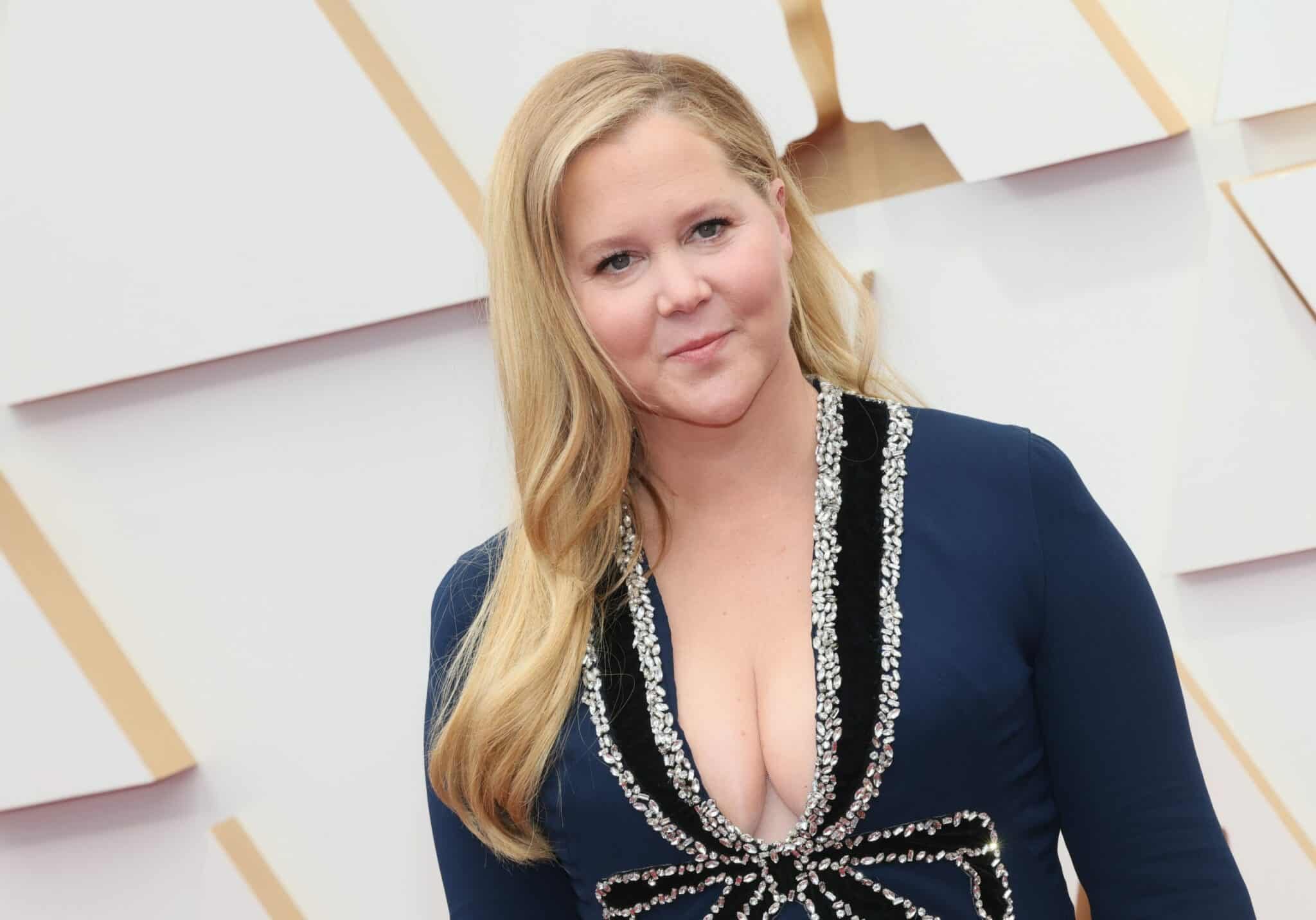 Credit: David Livingston/Getty Images
Amy Schumer is most definitely well and truly in the 'weird crushes' category, and she makes no bones of the fact that she is considered unattractive by Hollywood standards. An actor and comedian by trade, Schumer is often cast as the 'funny sidekick', a role in which she consistently delivers. Schumer is known to 'bare all' so to speak (sometimes even literally), with her comedy routine consisting of intimate details surrounding her private life.
Schumer frequently speaks out about the importance of 'self-love' and women's appreciation of their own bodies, even incorporating this message into her films. In May 2019, Schumer caused controversy when she revealed she had named her son 'Gene Attell', which may lead to some unfortunate repercussions for him later in life.

4. Sigourney Weaver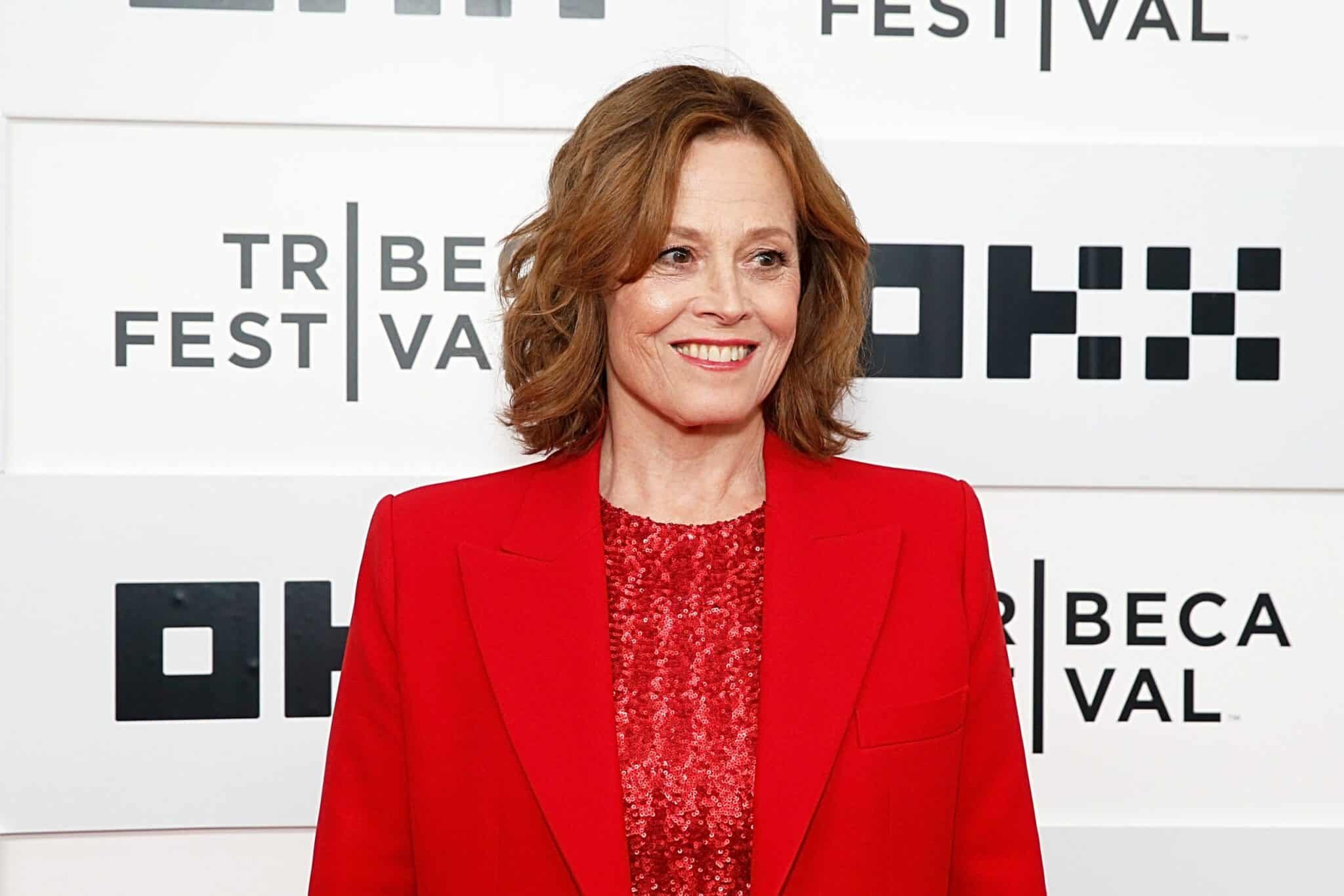 Credit: Dominik Bindl/Getty Images for Tribeca Festival
Dubbed the 'Queen of Sci-fi', Weaver is the 80s icon who became a familiar face after playing Ellen Ripley in the Alien franchise. Weaver is now 70 years old, which may go some way to explain why we've placed her in the 'weird crushes' category. Back in the days of Ghostbusters, however, Weaver was considered a stone-cold fox, with a perm even Cher would be proud of.
Although there were murmurs surrounding her large jaw and 'manly' appearance, Weaver firmly cemented herself as a heartthrob in 80s Hollywood. Weaver will reprise her role as the iconic Dana Barrett in Ghostbusters: Afterlife which is set to be released in 2020, and we can't wait for her return to our screens.

3. Michael Cera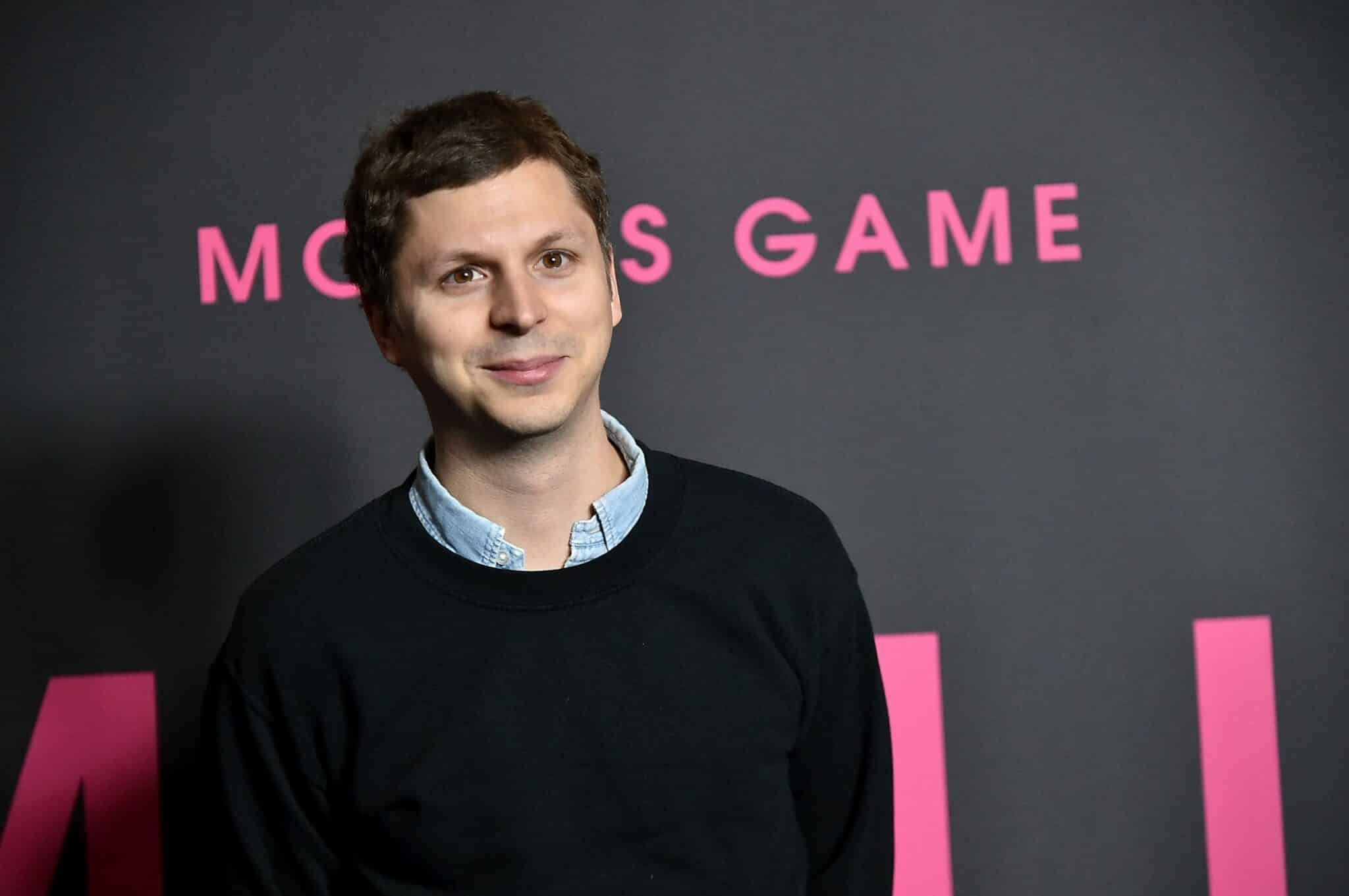 Credit: Mike Coppola/Getty Images
Believe it or not, Aubrey Plaza used to date Michael Cera back in the day after the pair met on the set of Scott Pilgrim vs. The World. And to be honest, we can't think of a more well-suited couple. Let's face it – they're both weird, awkward and prone to playing the stereotypical 'oddball'. But whilst Plaza might be considered relatively attractive in the real world, Cera would most probably not be.
That's not to say he doesn't have his own kind of mysterious allure, however. In fact, his squeaky voice and oddly-shaped facial features only add to his charm. Cute, funny and a Hollywood celebrity. What's not to love?! Oh, and he can also sing! Well… kind of.

2. Michael Keaton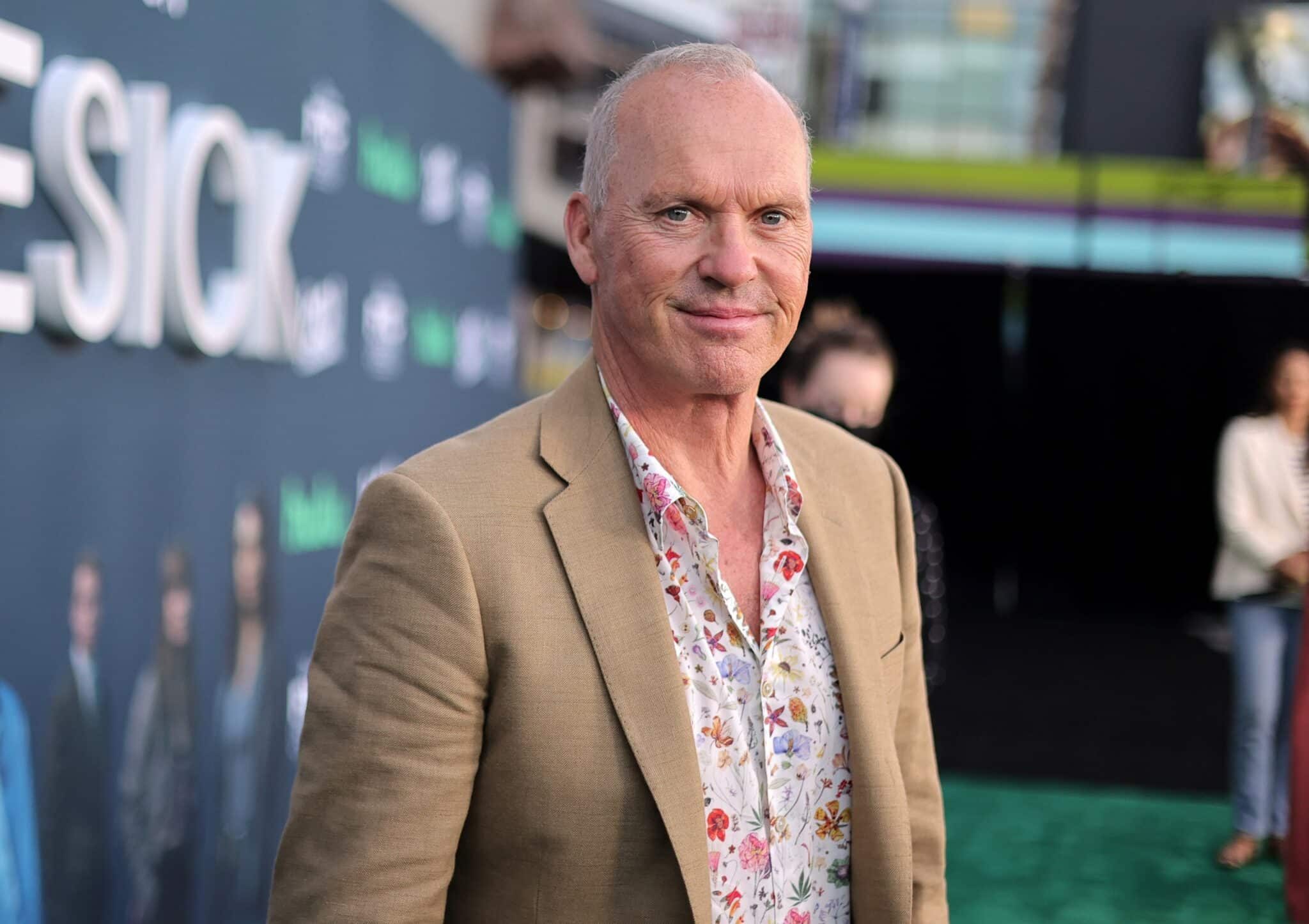 Credit: Matt Winkelmeyer/Getty Images
His IMDb might describe him as quirky, inventive and handsome, but for many, Keaton is no celebrity heartthrob. Despite having the ability to morph into any chosen character, Keaton's receding hairline simply can not be overlooked. Yes, he may have dreamy blue eyes and an edgy side-smirk, but his gaze is intimidating and, let's face it, you just couldn't relax around a man like that.
Although he might have his haters, plenty of people actually regard Keaton as the man of their dreams. He's been voted Sexiest Man Alive more than once, and it seems Courteney Cox would agree: the former Batman and Friends star dated from 1989 to 1995.

1. Sacha Baron Cohen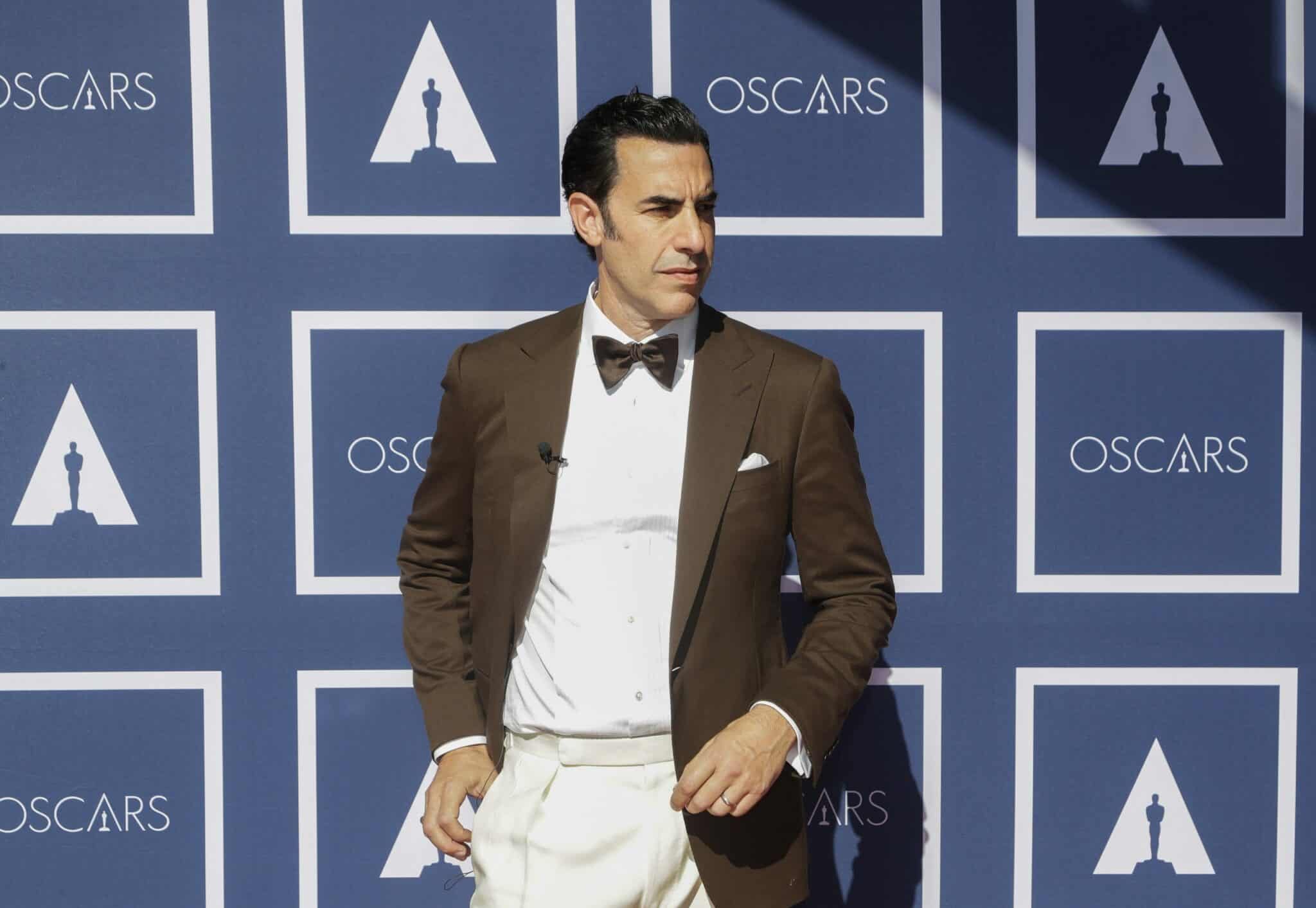 Credit: Rick Rycroft-Pool/Getty Images
It's true what they say: the ladies really do like a man who can bring them to their knees (with laughter, of course). He might be frequently spotted donning a rather dodgy-looking 'tache, but underneath Sacha Baron Cohen's funnyman exterior lies an insightful and witty interior. He's the man behind some of the most iconic fictional characters of all time, and when he's not decked out in a yellow shell suit, he's actually pretty good-looking.
Baron Cohen's also a stark contrast to his on-screen personas, having come from a middle-class background and going on to study history at Cambridge University. Unfortunately for those hoping for a shot with Baron Cohen, he's been married to actress Isla Fisher for ten years and the pair have three children together.