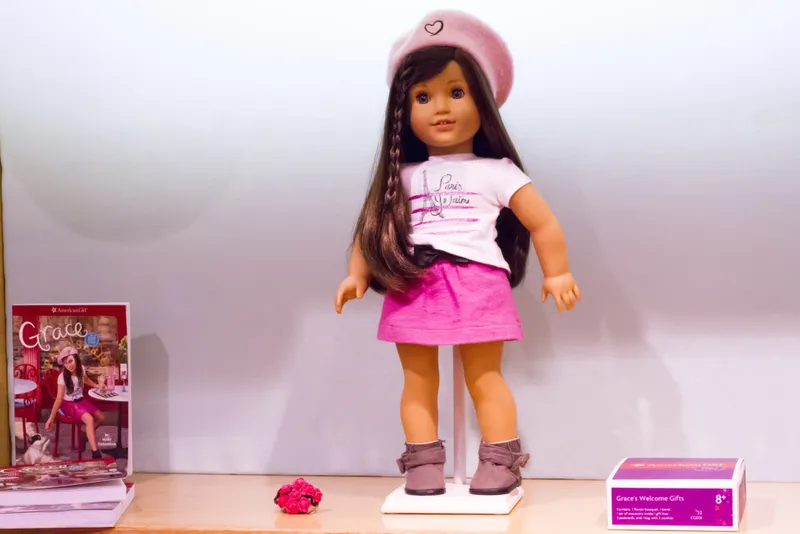 Credit: Shutterstock
Converse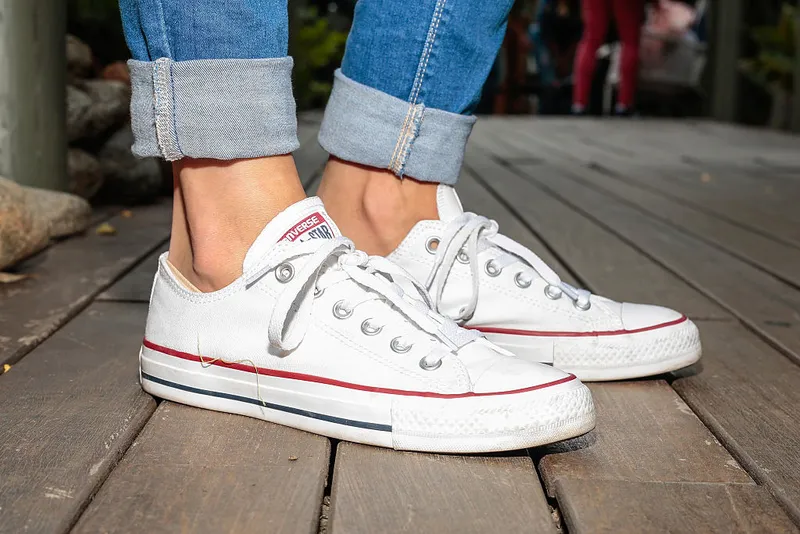 Credit: Miquel Benitez via Getty Images
Iconic tennis shoe turned recreational sneaker brand Converse is linked so closely with American culture it seems unthinkable it could be made anywhere else. Whilst the company is headquartered in Boston, the shoes aren't made Stateside. Nike bought the company in 2003, and production was moved to Chinese and Indonesian factories.
Forbes
Credit: Alamy Stock Photo
Forbes Media is one of the most powerful and influential companies in the United States, so it's surprising that the magazine is actually sold overseas. With an impressive audience of 75 million people per month, Forbes was sold to a Hong Kong investment group in 2014, though its headquarters are still in New York.
New Balance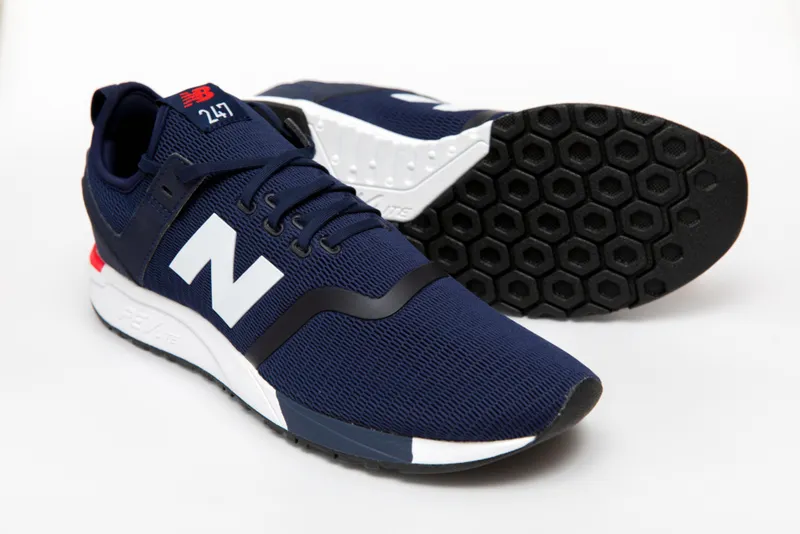 Credit: Shutterstock
Athletic shoe-brand New Balance is as iconically American as apple pie, but, the shoes themselves are actually made overseas. Headquartered in Oregon, the company claims its shoes have an American design, but they aren't made with wholly American materials either. Instead, the shoes are made abroad, most notably in China.
Dirt Devil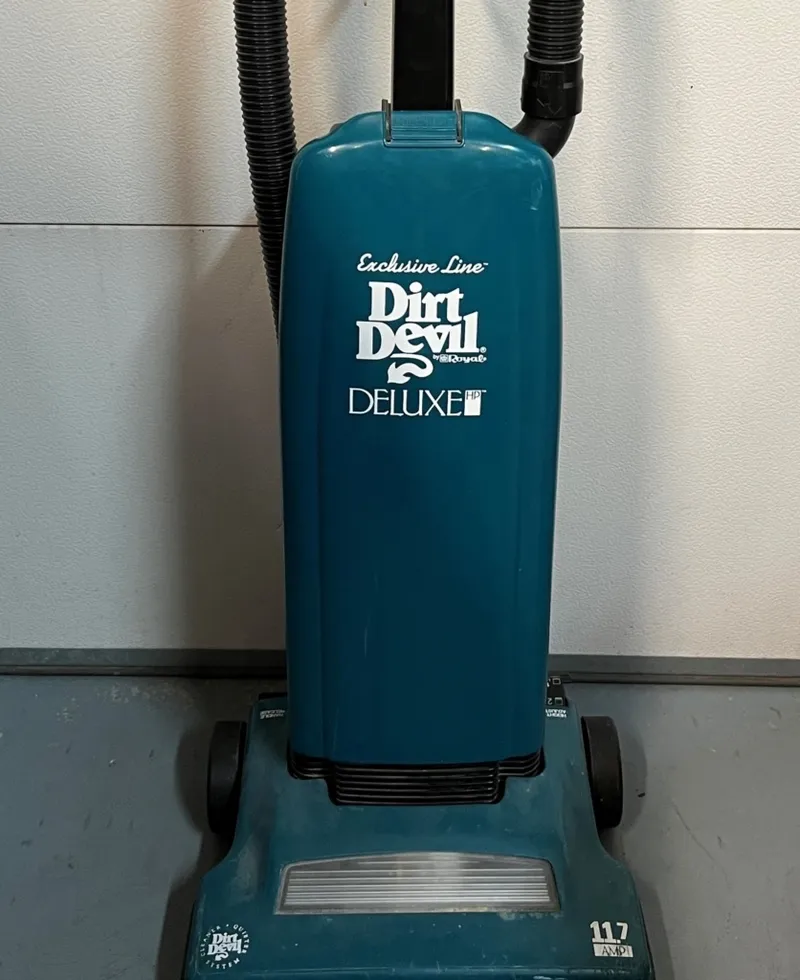 Credit: Wolfslash16 via Reddit
Created in 1984 by Royal Appliance Manufacturing, Americans have relied on this powerful and iconic vacuum cleaner for decades. The company was bought by Chinese manufacturer TTI back in 2013, and though they might be headquartered in the US, there is no question that the vacuum cleaners themselves are Chinese made.
Nike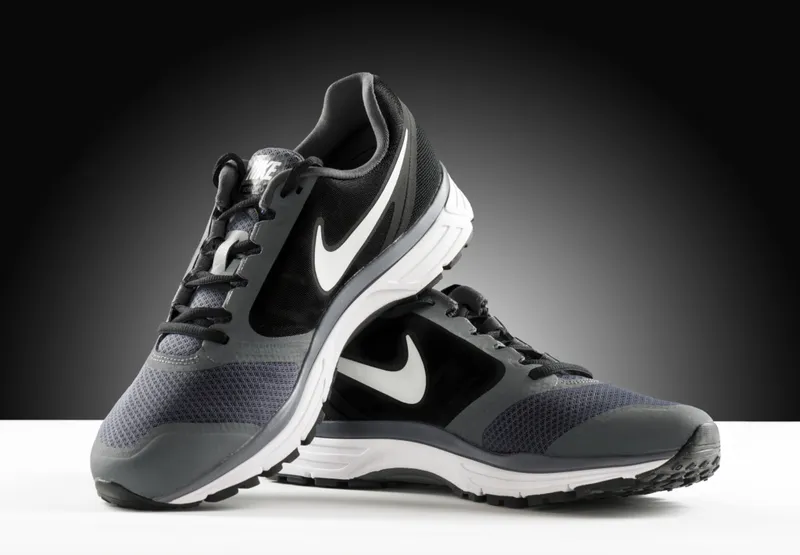 Credit: Shutterstock
One of the most popular and authentic sports brands in the world, Nike is a market leader, and one of America's go-to sporting choices for athletes and non-athletes alike. Iconic as both a sporting brand, and casual wear, the American style is seamless, but the goods are actually made and manufactured mostly in China.
Ray-Bans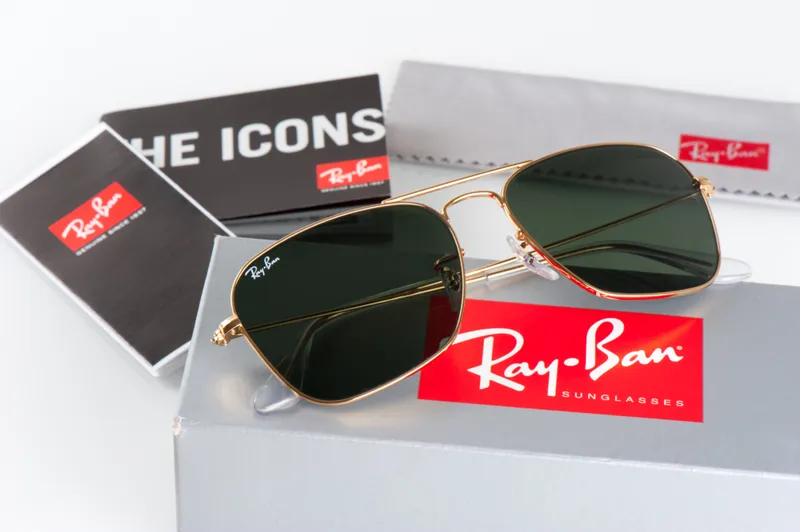 Credit: Shutterstock
Ever since Tom Cruise popularized them, Ray-Bans have been synonymous with all things Americana. That's why it is surprising to hear that, in spite of them being founded by Bausch & Lomb, the glasses are not even made in the US. In fact, the company was sold to Luxoticca in 1999, and production of the glasses was moved to Italy, and then to China.
iPads and iPhones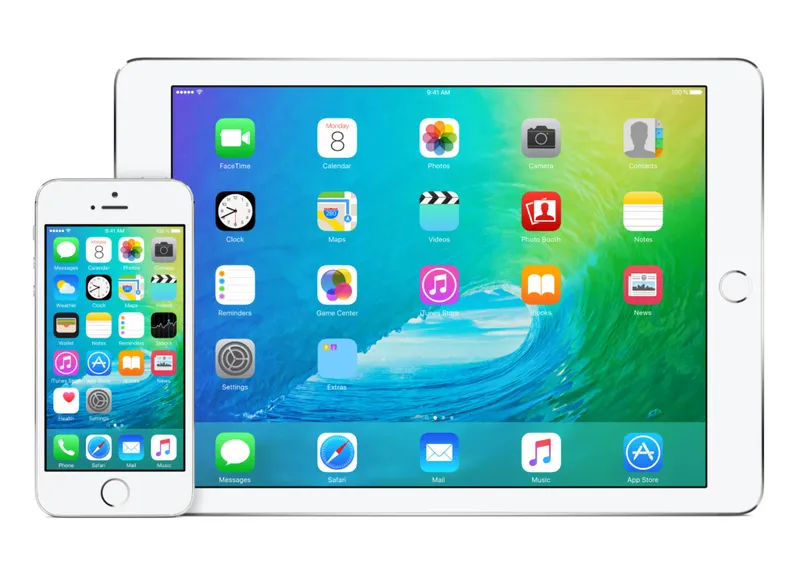 Credit: Shutterstock
With its HQ in California, and an indelible mark on the world of technology, Apple is one of the most important, influential, and life-changing brands ever. But, though the brand was started in the US, its iPhones and iPads are manufactured in China. Apparently the country controls 97% of the world's rare earth elements that Apple uses in its products.
Tesla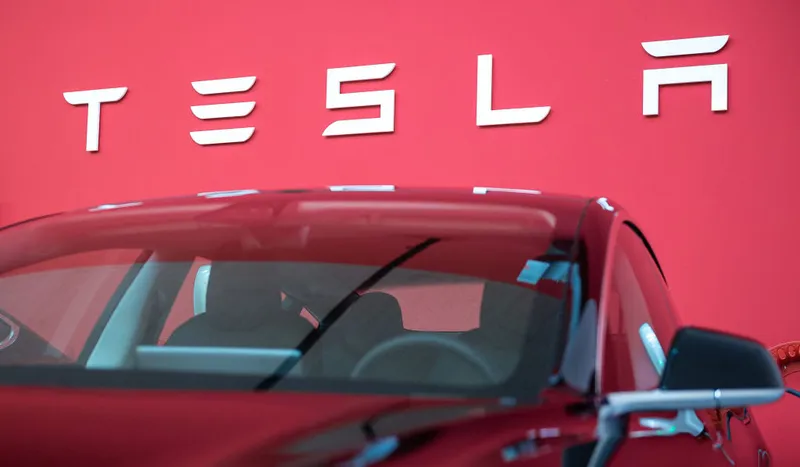 Credit: Silas Stein via Getty Images
The trailblazer for American electric vehicles, Tesla has won accolades for its technological innovation and green sensibilities. Though headquartered in the US, CEO Elon Musk created a production factory in Shanghai, though there is also one in Fremont, California. Valued at $650 billion, the company remains one of the most popular worldwide.
Motorola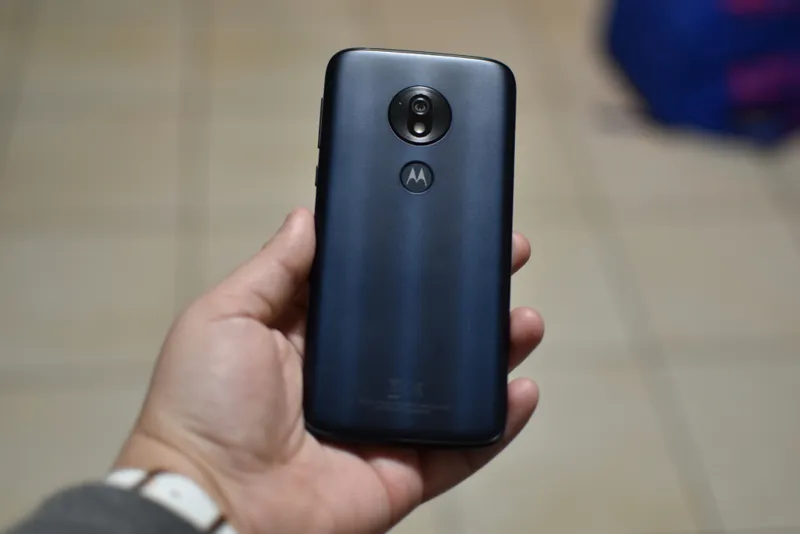 Credit: Shutterstock
Time was, Motorola was the leading name in cell phone manufacturing, battling Ericsson for market dominance, before the days of Samsung and Apple. Starting life as an American company owner by Google, Motorola was eventually sold to Chinese smartphone giants Lenovo in 2014, with all its products now being manufactured outside of the US.
Segway Inc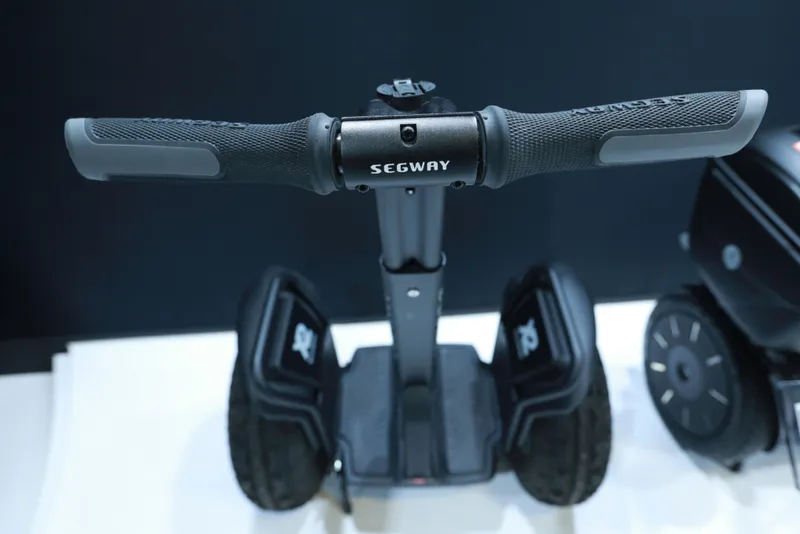 Credit: Bloomberg via Getty
Remember when Segways were all the rage? The next-big-thing, these self-balancing electric scooters were first released in 2002, and aimed initially at the tourism market. Based in New Hampshire, the company unfortunately failed to crack the American market, and was sold in 2015 to Shanghai-based tech company Ninebot.
LL Bean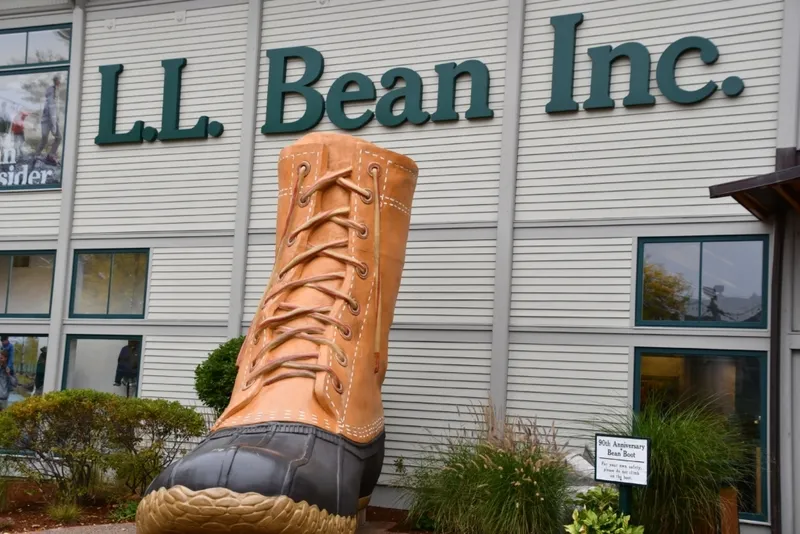 Credit: Shutterstock
Well-known for its range of outdoor apparel and clothing, LL Bean is headquartered in Maine, where they manufacture many of their signature items. However, the company also has factories in China, Mexico, and India, and has started to have more of an influence abroad, and fewer than 10% of their products are American-made.
American Girl Dolls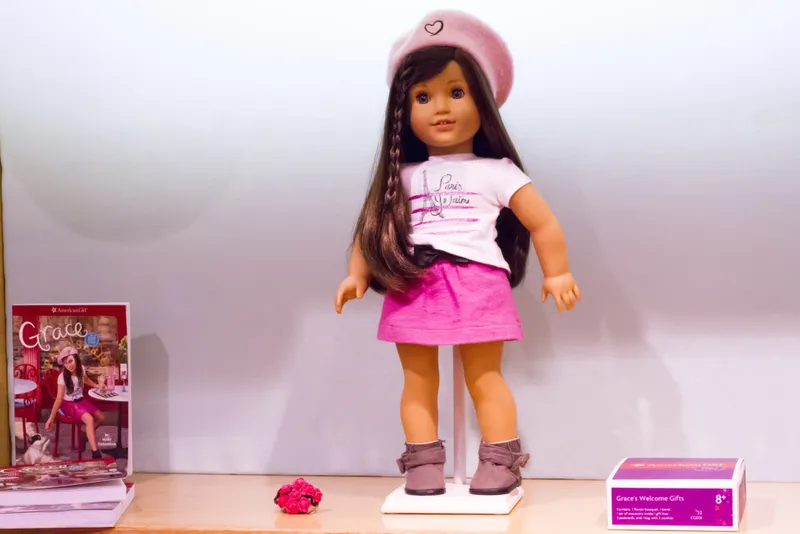 Credit: Shutterstock
Surely with a name like "American" Girl Dolls we can expect the brand to be made in America, right? Wrong! In fact, the dolls themselves are actually manufactured in China now, after originally being made in Wisconsin. In 1998, toy behemoth Mattel bought the company, and now uses factories in China in order to manufacture and produce the dolls for consumers.
Uber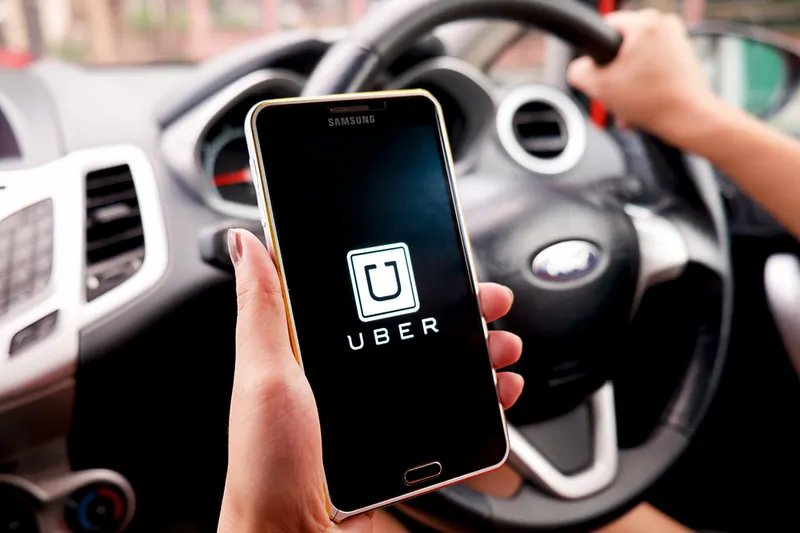 Credit: Shutterstock
Revolutionizing the taxi market for ever, Uber has become a phenomenon since it first debuted back in 2009. The founders are from San Francisco, and their idea took the world by storm. Eventually, the company was sold to Chinese company Didi Chuxing in 2016, and continues to be a prominent business in the world of transport.
Craftsman States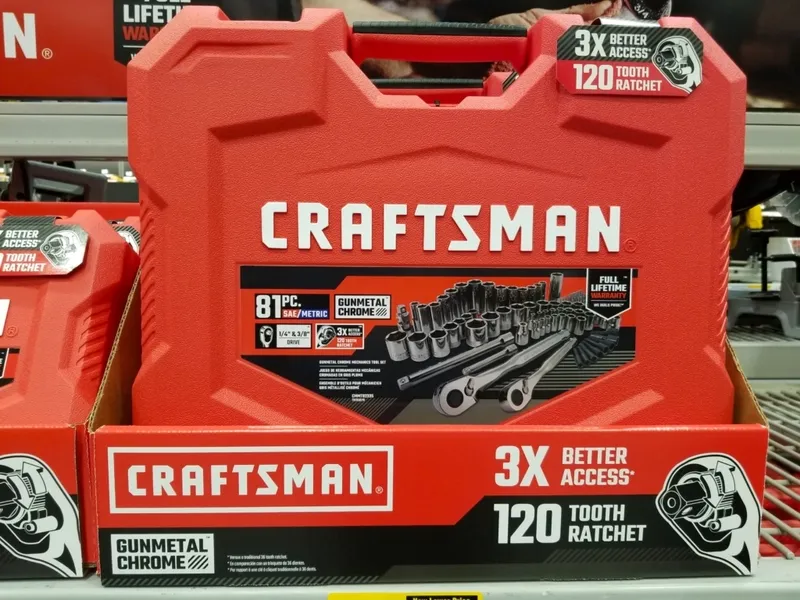 Credit: Shutterstock
Anyone looking to partake in a bit of DIY or home renovations will probably be familiar with the Craftsman brand. Providing good quality, durable, and affordable tools and equipment, the company was established by Sears, who sold it to Stanley Black & Decker in 2017. They then outsourced product development to China, where the majority of its products are now made.
Gillette Razors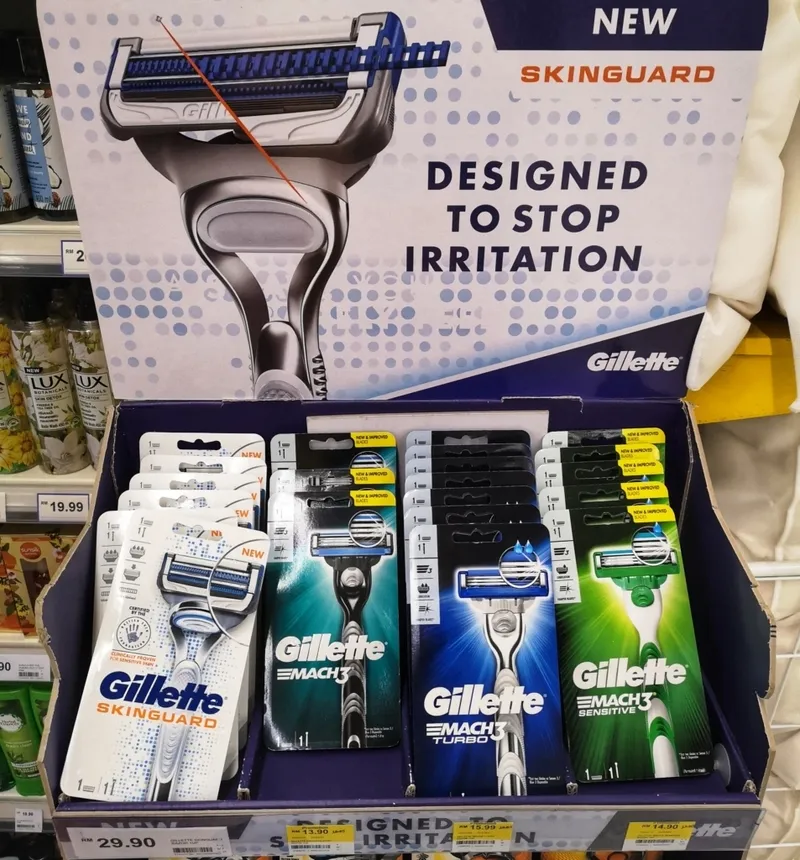 Credit: Shutterstock
Gillette has long been proud of its Bostonian heritage, and this remains an iconically American brand. Whilst it is true that some of the company's products are still manufactured in the US, there are many production parts that actually come from China. But that's not all, the company also has locations in Mexico and Poland, and is produced all over the world.
Calvin Klein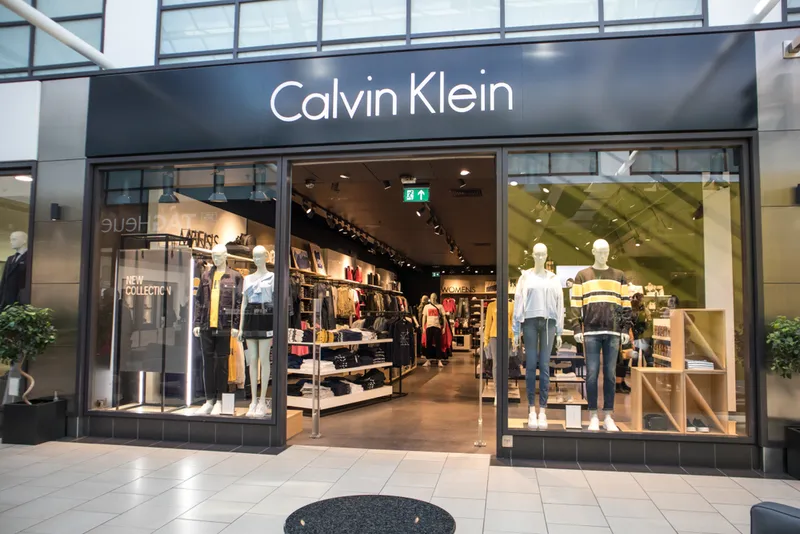 Credit: Shutterstock
Known for its glamor and sophistication, Calvin Klein is one of the most high-profile brands to come out of America. Established in New York in 1968, and popular with celebrities such as Justin Bieber and Kendall Jenner, the fashion line actually produces most of its products in China. Some of their materials come from places like Italy, but predominantly they are outsourced to China.
Oakley Sunglasses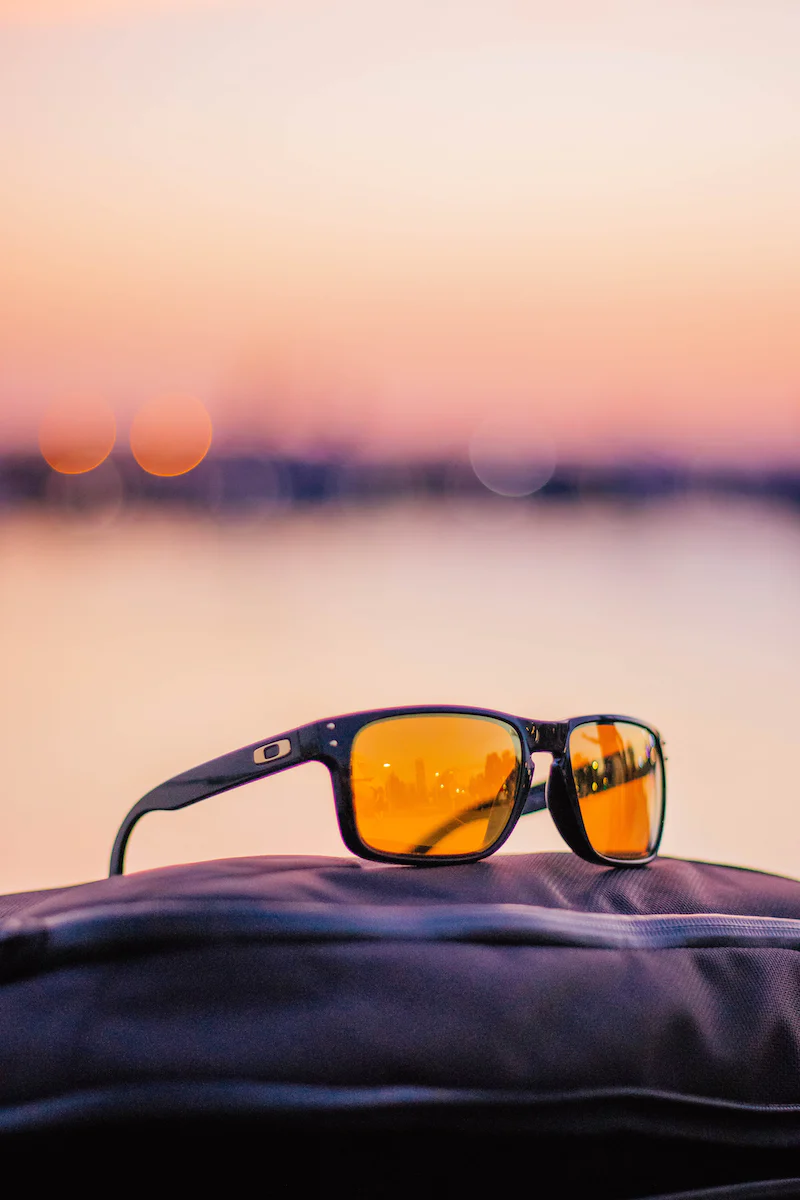 Credit: Tyrel Johnson via Unsplash
Oakley are proud of their US heritage, and even contain a label that states 'Made in the USA.' However, this is not entirely accurate, and the company has been embroiled in controversy as a result. Headquartered in California, the company was bought by Chinese giants Luxottica in 2007, which meant some of its production was moved to China, thought 70% of Oakley parts are American-made.
Spotify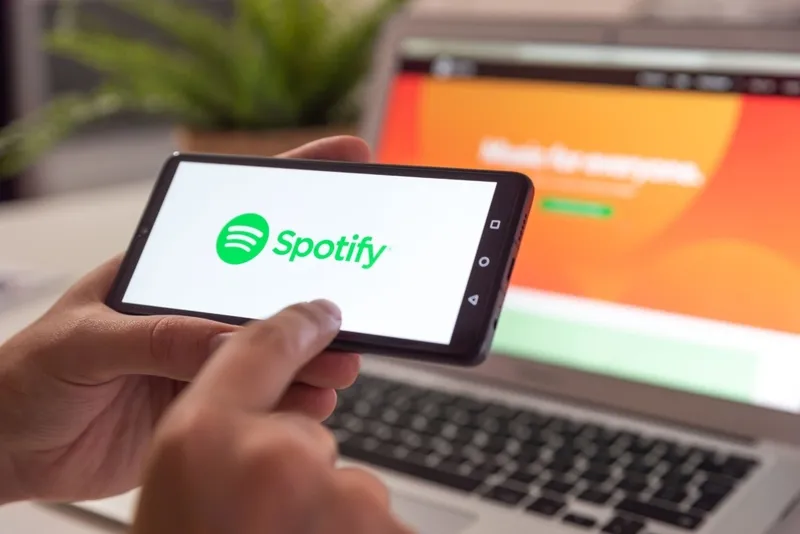 Credit: Alamy Stock Photo
Digital must platform Spotify allows its users to access millions of songs and albums from artists all over the world, with customizable channels to suit specific tastes. In 2013, it was announced that Tencent Music Entertainment, based out of China, had entered into a share swap with Spotify. As such, this means that the company is partially owned by China now.
Hush Puppies Shoes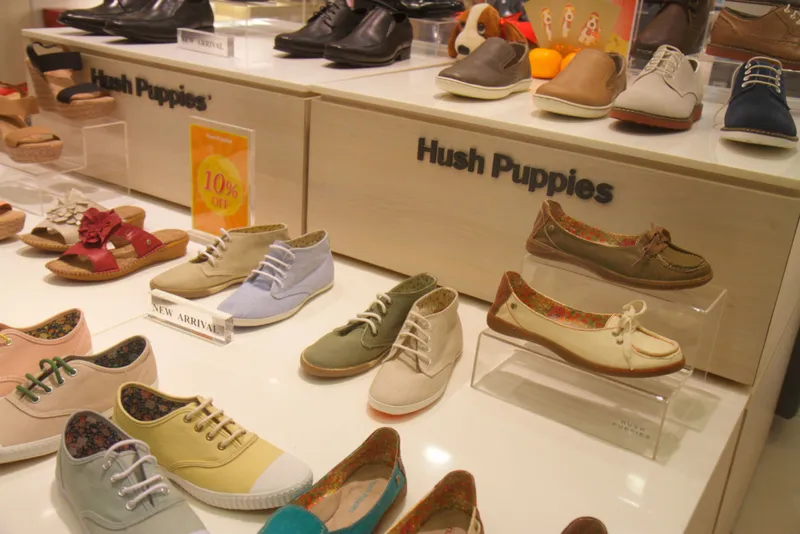 Credit: Alamy Stock Photo
Since their inception in 1957, Hush Puppies have become an American institution, and are popular due to their stylish and comfortable nature. With headquarters in Michigan, the brand is well-known for its comfort. However, the company actually manufactures its shoes predominantly in China.
Huffy Bikes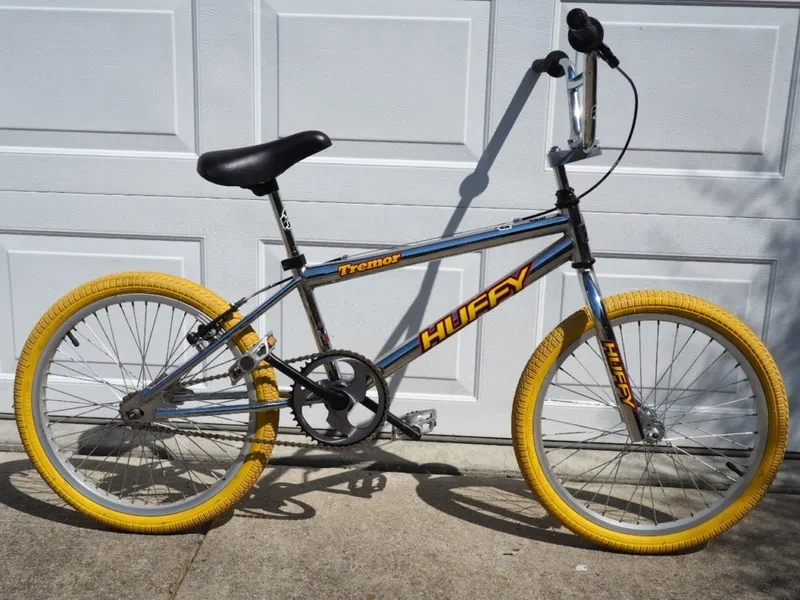 Credit: SamBikes via Imgur
Since 1887, Huffy Bikes have been a key part of American culture, and were revolutionary in 1949 when they developed the first-ever training wheels for kids. The company continues to be popular, but unfortunately closed two of its US-based factories, and has moved production to China since 1999.
Fisher-Price Toys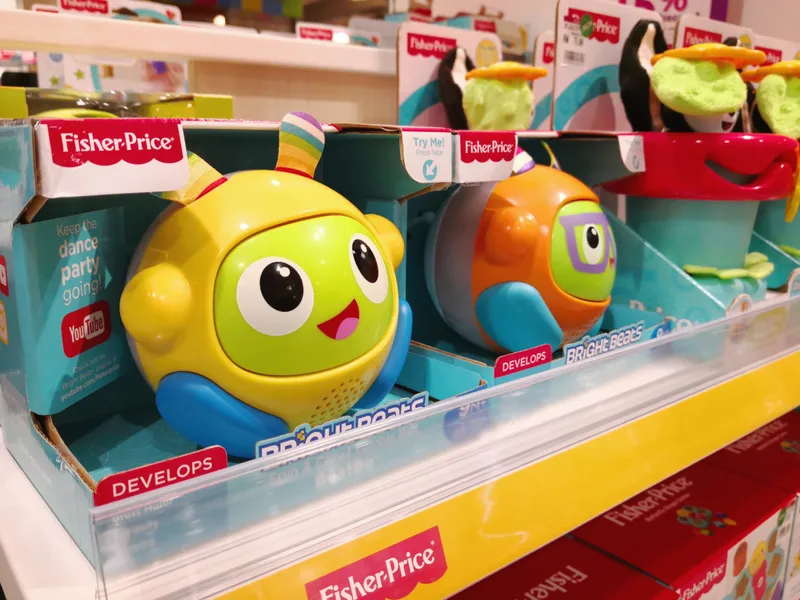 Credit: Shutterstock
Iconic and world-famous toy brand Fisher-Price has been delighting children and adults for decades with its wide variety of engaging and fun toys. The company is owned by toy titan Mattell, who outsource much of their production to Chinese factories. This has led to some controversy with product recalls in the past.
Harley-Davidson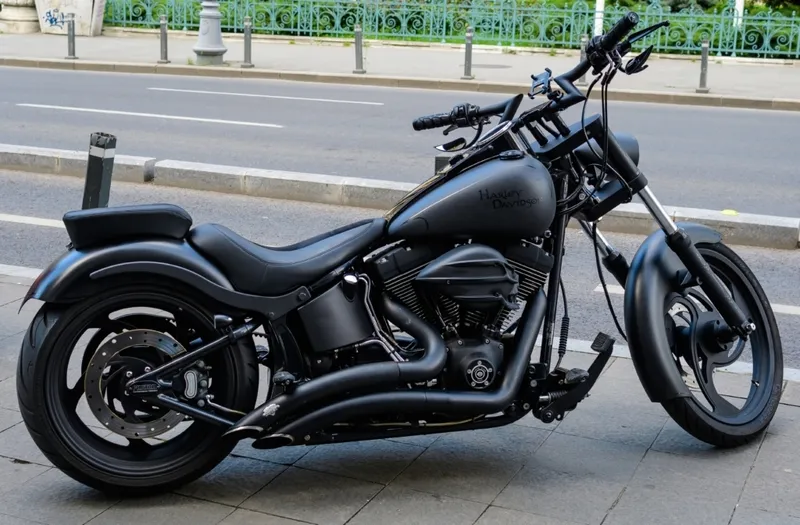 Credit: Shutterstock
Another brand that personifies all of the quintessentially American qualities – power, aesthetics, innovation – is Harley-Davidson. Aimed at the free spirit who leaves the call of the open road, this is a company that has endured through some of American's most turbulent economic times. Despite having plants in the US, the company also makes many of its part in China.
Melissa & Doug toys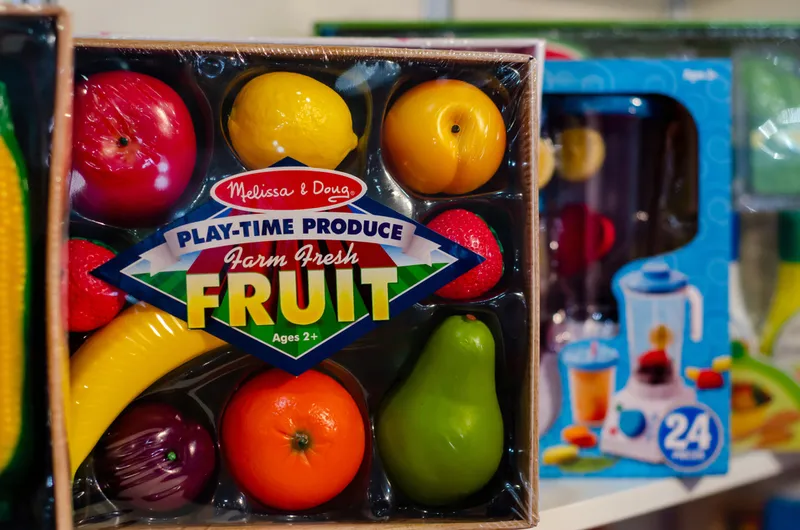 Credit: Shutterstock
Melissa & Doug toys are favored by Americans for their classic wooden designs, bright colors, and durability. However, unfortunately for a lot of Americans, the company manufactures most of its products in China, despite having headquarters in Connecticut, which makes it not quite as American as you might think.
Barbie dolls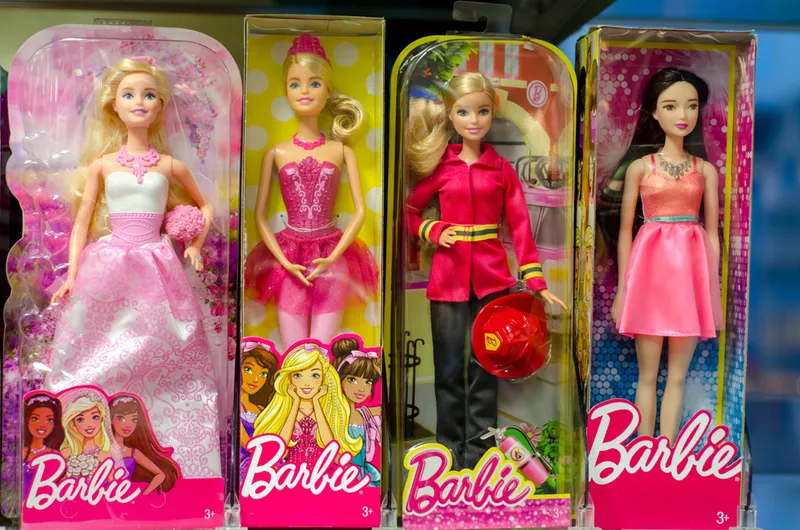 Credit: Shutterstock
Barbie is an American institution, and has enjoyed a resurgence in popularity and importance since the movie has dominated the box office. Mattell's signature toy continues to capture imaginations, however, it is worth noting that these "American dream" dolls were actually first manufactured in Japan, and are now made in China, Malaysia, and Indonesia.
Radio Flyer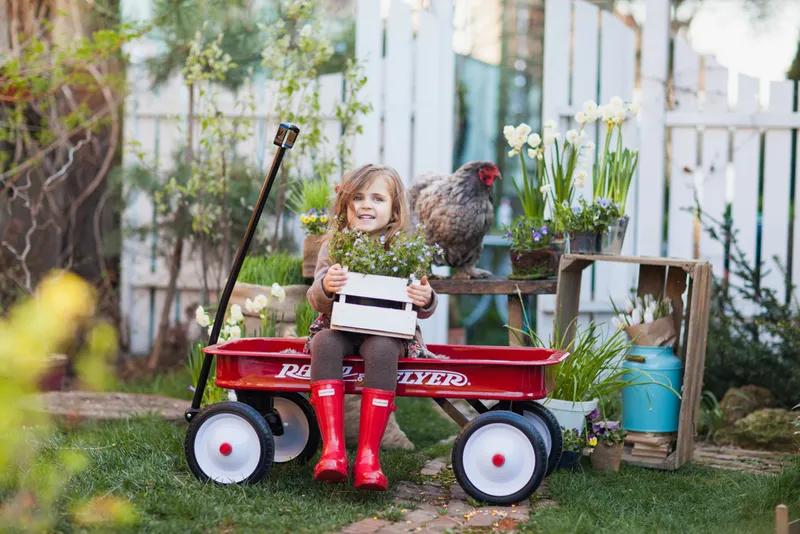 The gorgeous red of the Radio Flyer Wagon has become a symbol of idyllic American childhood memories. Initially made in Chicago, the company changed stance from metal to the cheaper plastic, and outsourced production. In 2004, the company secured factories in China to make their plastic parts.
Made in America: Little Tikes Cray Coupe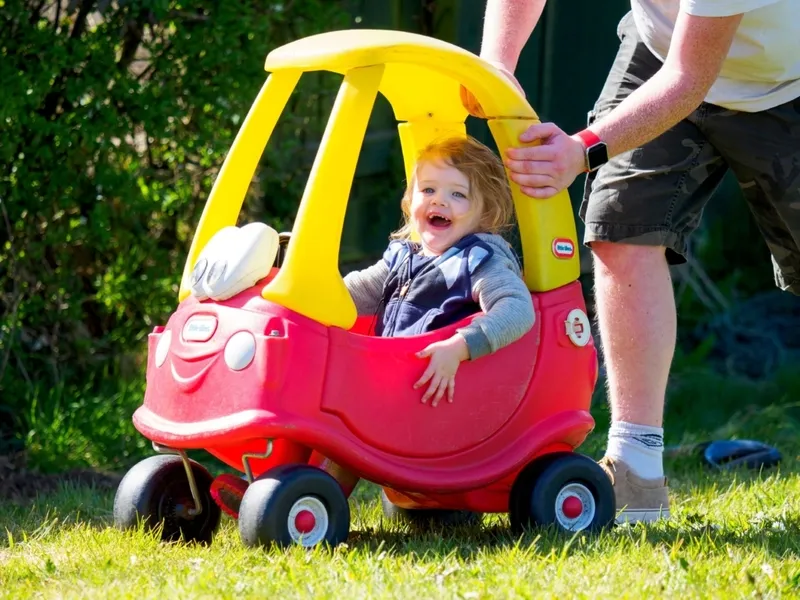 Credit: Alamy Stock Photo
Since it started in 1969, Little Tikes has become emblematic of American childhood joy, and it's plastic toy cars are an enduring symbol of the freedom and adventure that comes with being a kid. Manufactured in Ohio, this is a company that continues to be quintessentially American.
Pyrex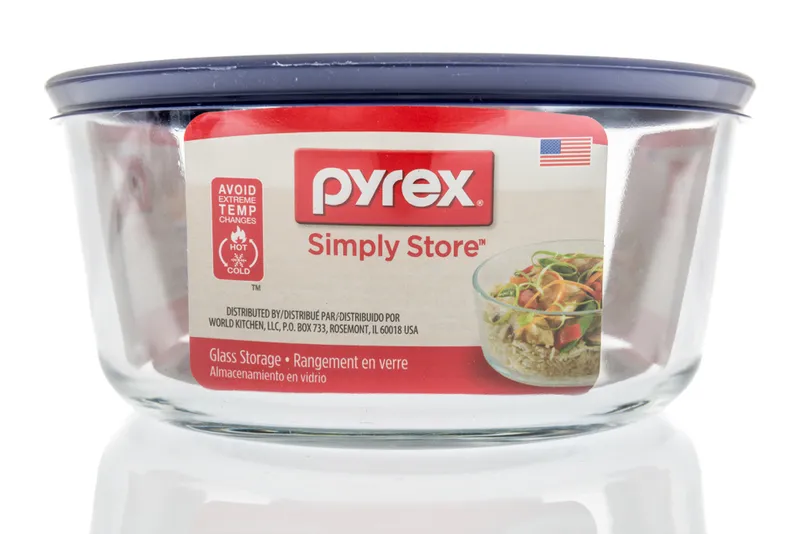 Credit: Shutterstock
Pyrex glassware is an essential staple of any kitchen, and has been helping homeowners with baking and cooking for years. The brand features a range of different useful products, and it glassware is actually made in both Corning, New York, and in Charleroi, Pennsylvania, making it every inch American.
Zippo Lighters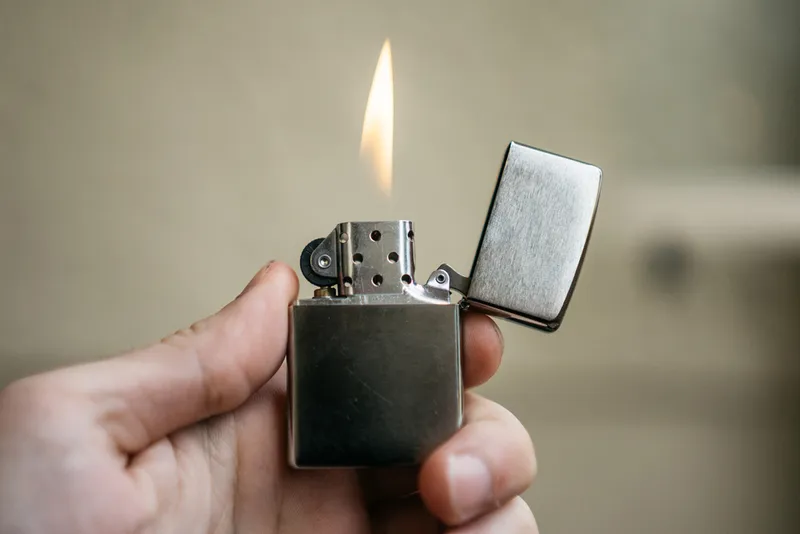 Credit: Shutterstock
First manufactured in 1933 in Pennsylvania, these strong, durable, all-weather lighter continue to be reputable as practical and reliable lighters. In fact, they have even become collectors items in some cases. Representing the steely grit of the US military, the lighters are still made in the USA to this day.
Crayola Crayons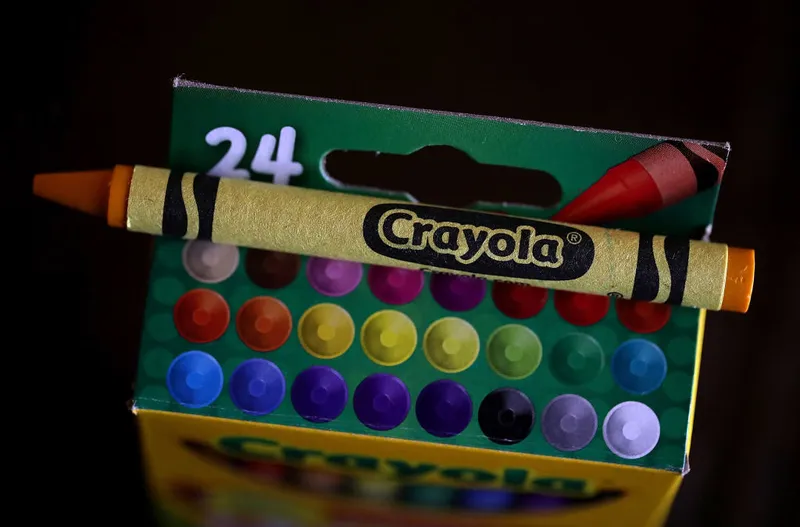 Credit: Justin Sullivan via Getty Images
Any kid that's ever got creative has probably used Crayola crayons at some point. These brightly colored, chunky crayons first hit the market in 1903, and became a staple for kids everywhere. The great news is that Crayola Crayons are completely American-made, with its Pennsylvanian factory producing more than 3 billion crayons per year.
Post-It Notes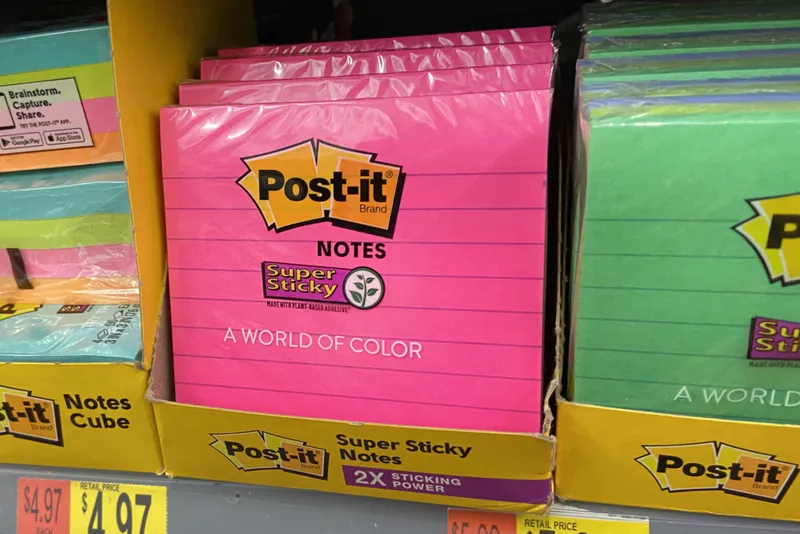 Credit: Scott Olsen via Getty Images
Post-It Notes have been life-changing for people everywhere, but the product was not made until 1977, where it was created accidentally by two 3M employees. Demonstrating the creativity and ingenuity that is synonymous with America, Post-It Notes have been made in Kentucky since 1985.
KitchenAid Mixers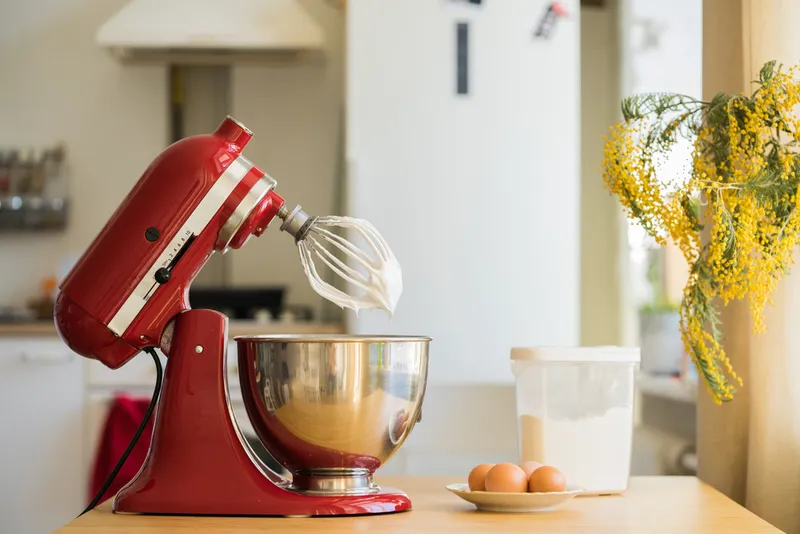 Credit: Shutterstock
Famed for developing durable, diverse, and multi-faceted kitchen tools, KitchenAid products have been available since 1941. Along with the stand mixer, the company also generates other appliances, and though it does outsource a few things to China, the company's primary manufacturing plants are located in the USA.
Igloo Coolers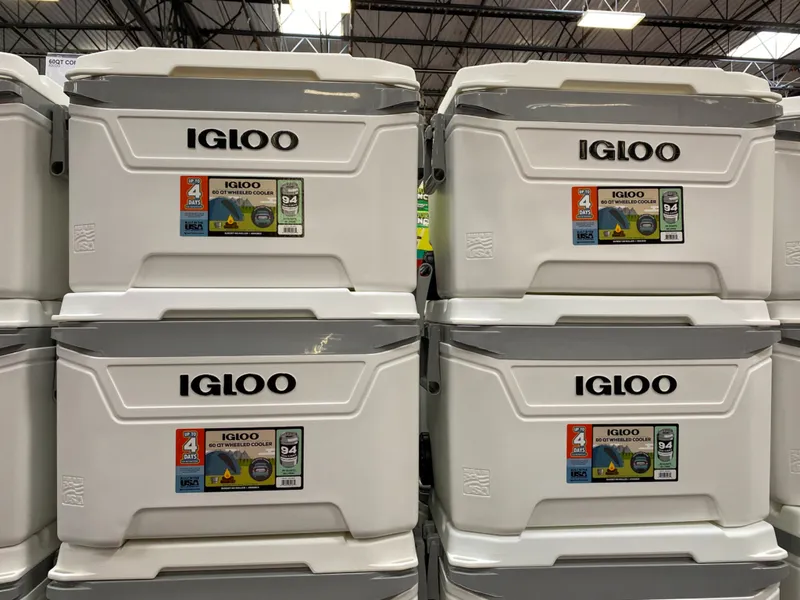 Credit: Shutterstock
In lieu of a refrigerator, coolers are essential for keeping things chilled, and the famed Igloo brand began manufacturing its coolers in 1947. Apparently, the products are still made in Texas today, in a 1.8 million square-foot facility. It completely captures the strong and individualistic nature of America.
Hershey's Chocolate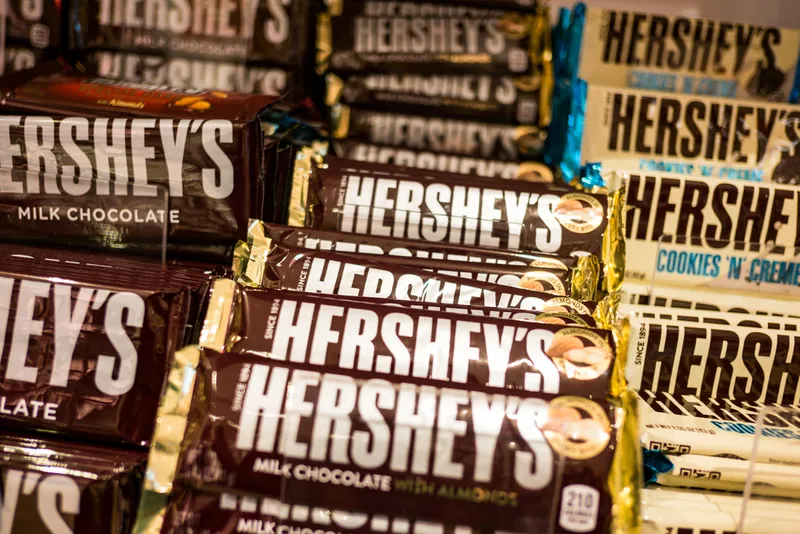 Credit: Shutterstock
As iconic and well-known as Britain's Cadburys and Switzerland's Nestle, Hershey's is one of the most popular chocolate brands in the United States. For well over 100 years, the company has provided Americans with delicious chocolate treats, and it is headquartered in Hershey, Pennsylvania.
Slinky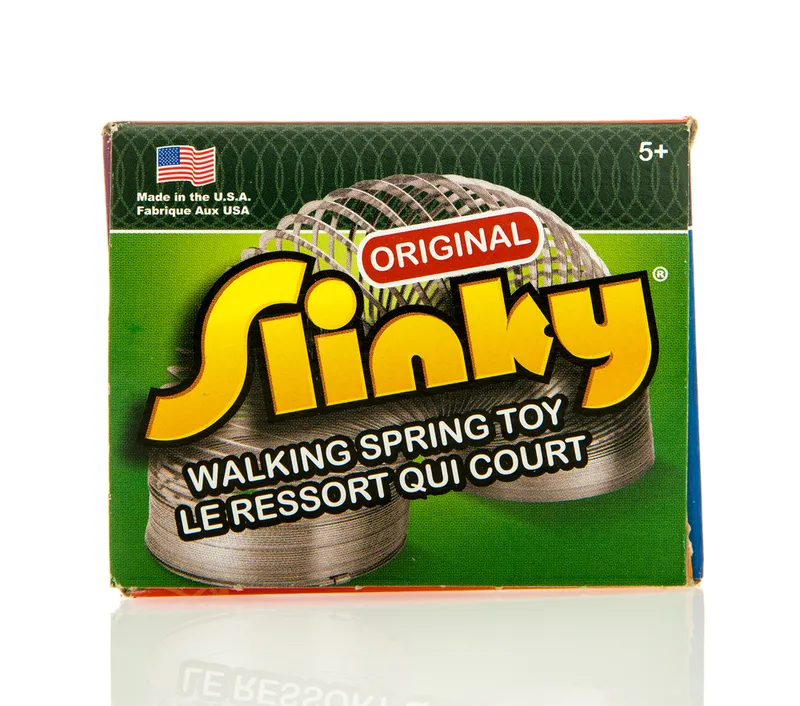 Credit: Shutterstock
One of the simplest yet most effective products ever designed, the Slinky was first invented in 1943, and went on to become one of the most beloved children's toys ever. Sold in both metal and plastic varieties, Slinkies are made in Pennsylvania and Michigan, and continue to be all-American.
Airstream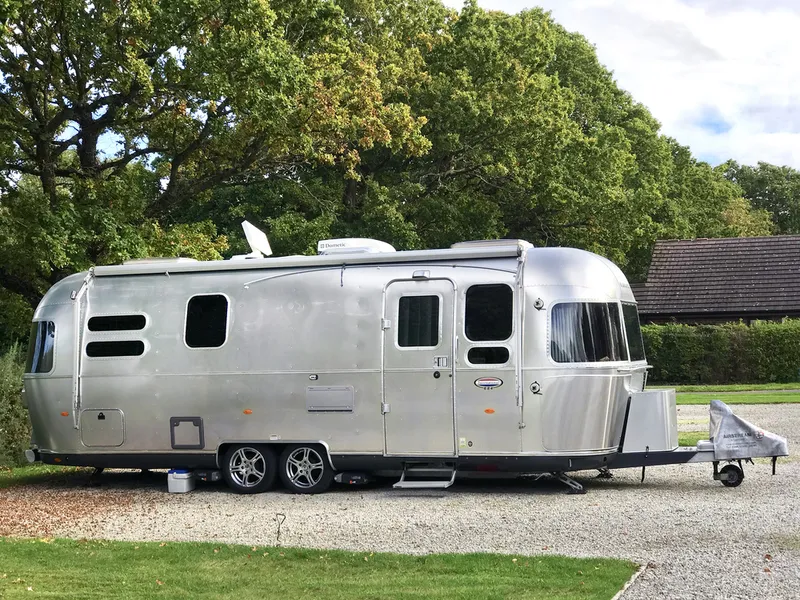 Credit: Shutterstock
Airstream captures everything about the open road, and speaks to the soul of American travelers everywhere. This brand of trailers has been providing functional excellence for Americans since 1952, and remains proudly American-made, with the factory based in Ohio, providing jobs for hundreds of locals.
Lodge Cast Iron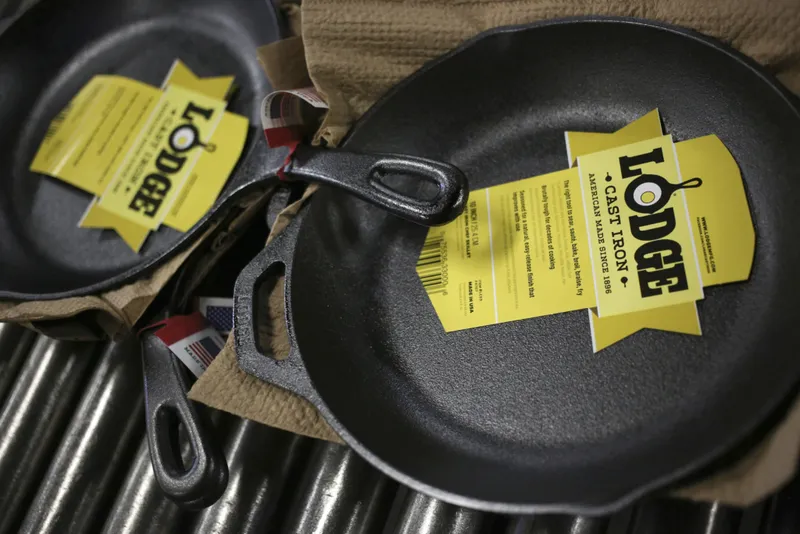 Credit: Getty Images
Boasting lifetime durability for its high-quality products, Lodge Cast Iron is one of the most iconic family-run US businesses. Producing some of the most versatile and durable cast-iron skillets and cookware in the country, its products have been manufacture in Tennessee for more than 123 years.
Whirlpool Appliances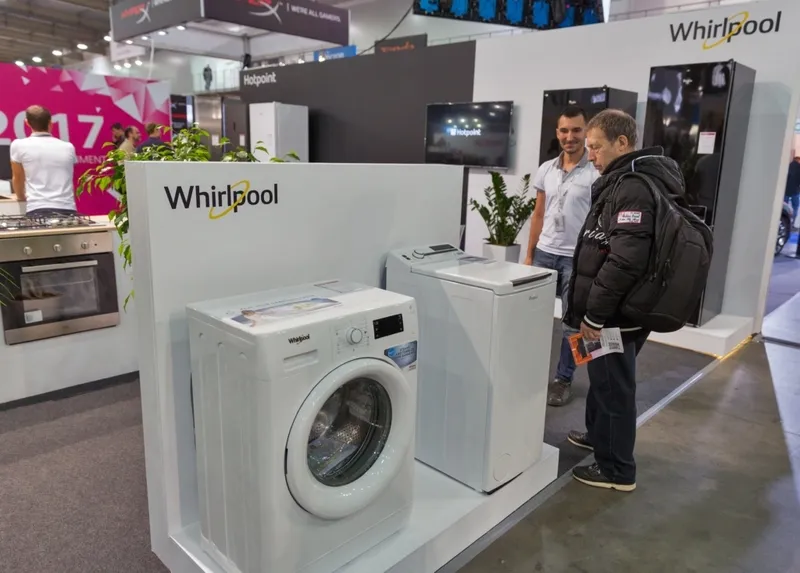 Credit: Shutterstock
Since 1911, Whirlpool has been providing households all across America with essential appliances, such as washing machines, refrigerators, and dishwashers. Headquartered in Michigan, and with factories in Tennessee, Ohio, and Oklahoma, the company also employs around 28,000 Americans.
Hallmark Greeting Cards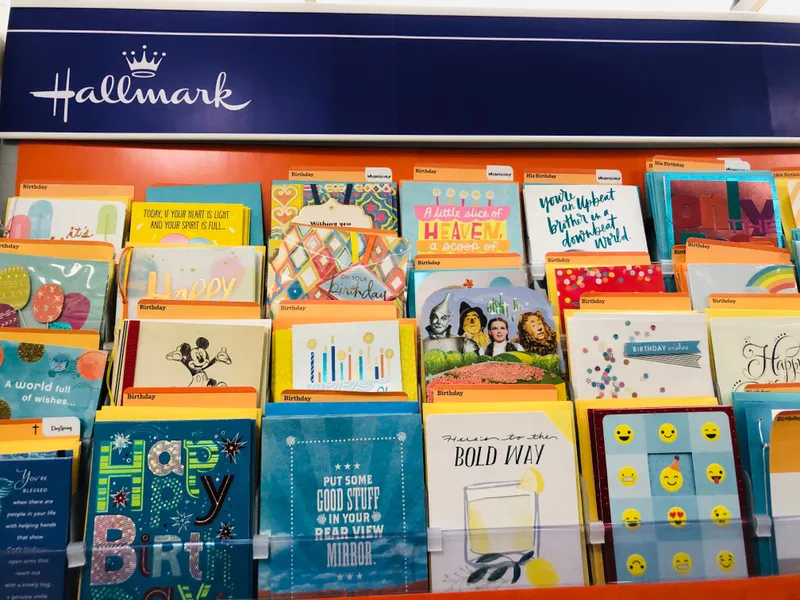 Hallmark is the perfect brand for any occasion! If you've ever celebrated anything in your life, there's a good bet you've come into contact with a Hallmark greeting card. The mega-franchise is one of the brands most associated with American splendor, and the vast majority of their items are made in America.
Lay's Potato Chips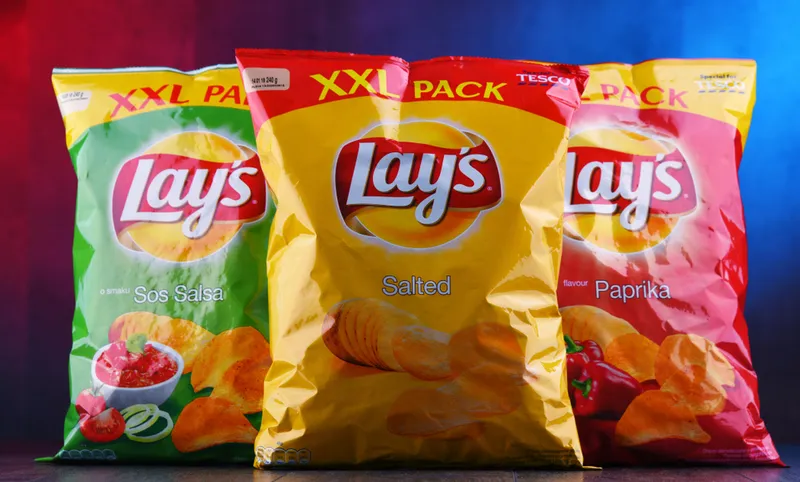 Credit: Shutterstock
Ubiquitous across the land, these crispy and crunchy potato chips rank among America's favorite snack foods. Made from potatoes sourced from over 120 different farms, this is a brand that can be found all over the world. The great thing with Lays is that they are mode from potatoes from all corners of America.
Gibson Guitars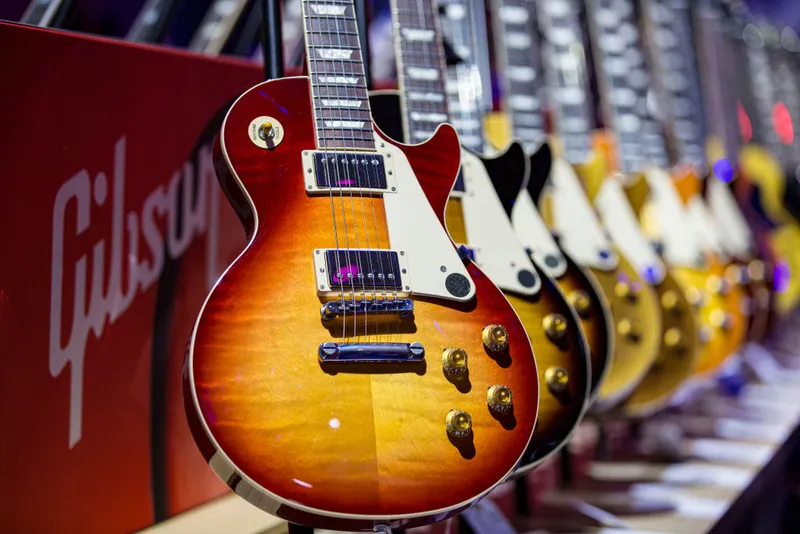 Credit: Shutterstock
The hallmark of rock 'n roll, these stunning guitars have been gracing the airwaves for more than 100 years. Highly recognizable models like the Les Paul and SG are favored by musicians such as Joe Perry and Sheryl Crow. Made in America, Gibson continues to provide an enduring symbol of this nation's musical talent.