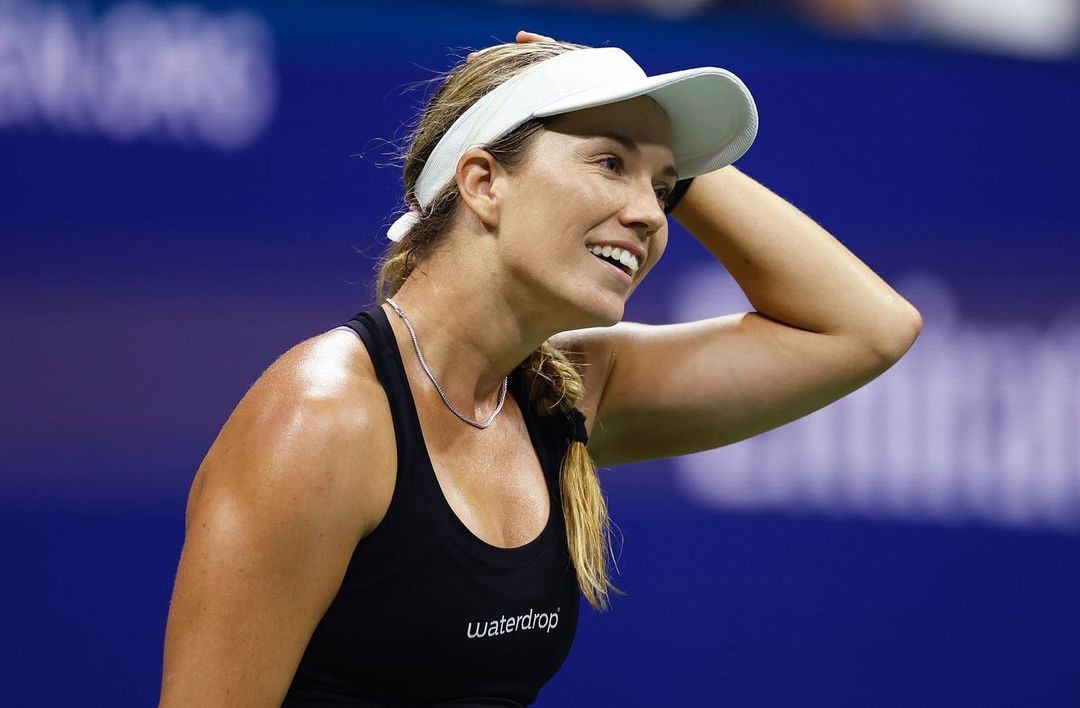 Credit: @danimalcollins via Instagram
Ronda Rousey – MMA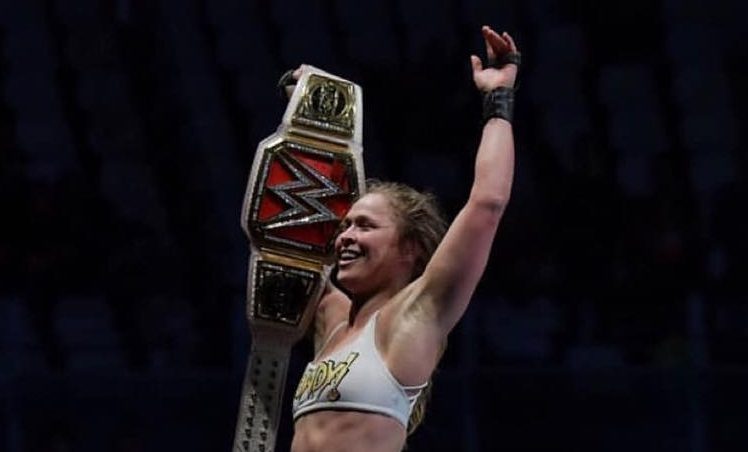 Credit: RondaRousey via Facebook
Ronda Rousey, a prominent MMA fighter, held an undefeated record in the UFC until 2016. She transitioned to WWE and became the Raw Women's Champion. She made history as an Olympic judo athlete by winning a bronze medal in women's judo in 2008. Rousey has also showcased her talent in films such as Furious 7 and The Expendables 3.
Danica Patrick – Racing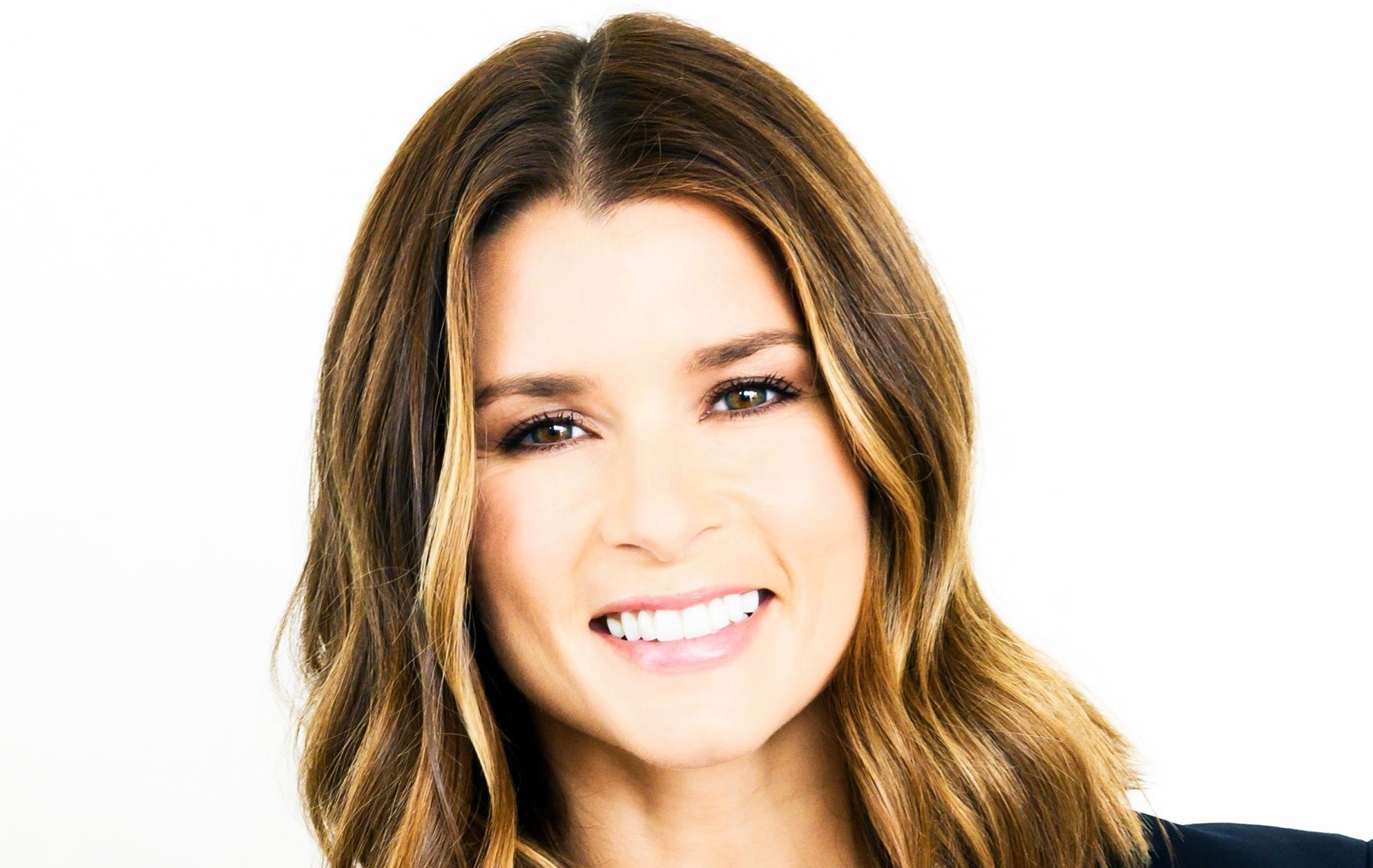 Credit: DanicaPatrick via Facebook
Danica Patrick is a legendary figure in racing, particularly in NASCAR. She holds the distinction of being the only woman to achieve Top 10 finishes on three different occasions. While her career may have concluded after the Daytona 500 in 2018, there is no doubt that she remains one of the greatest female athletes in the world of racing.
Allison Stokke – Pole Vault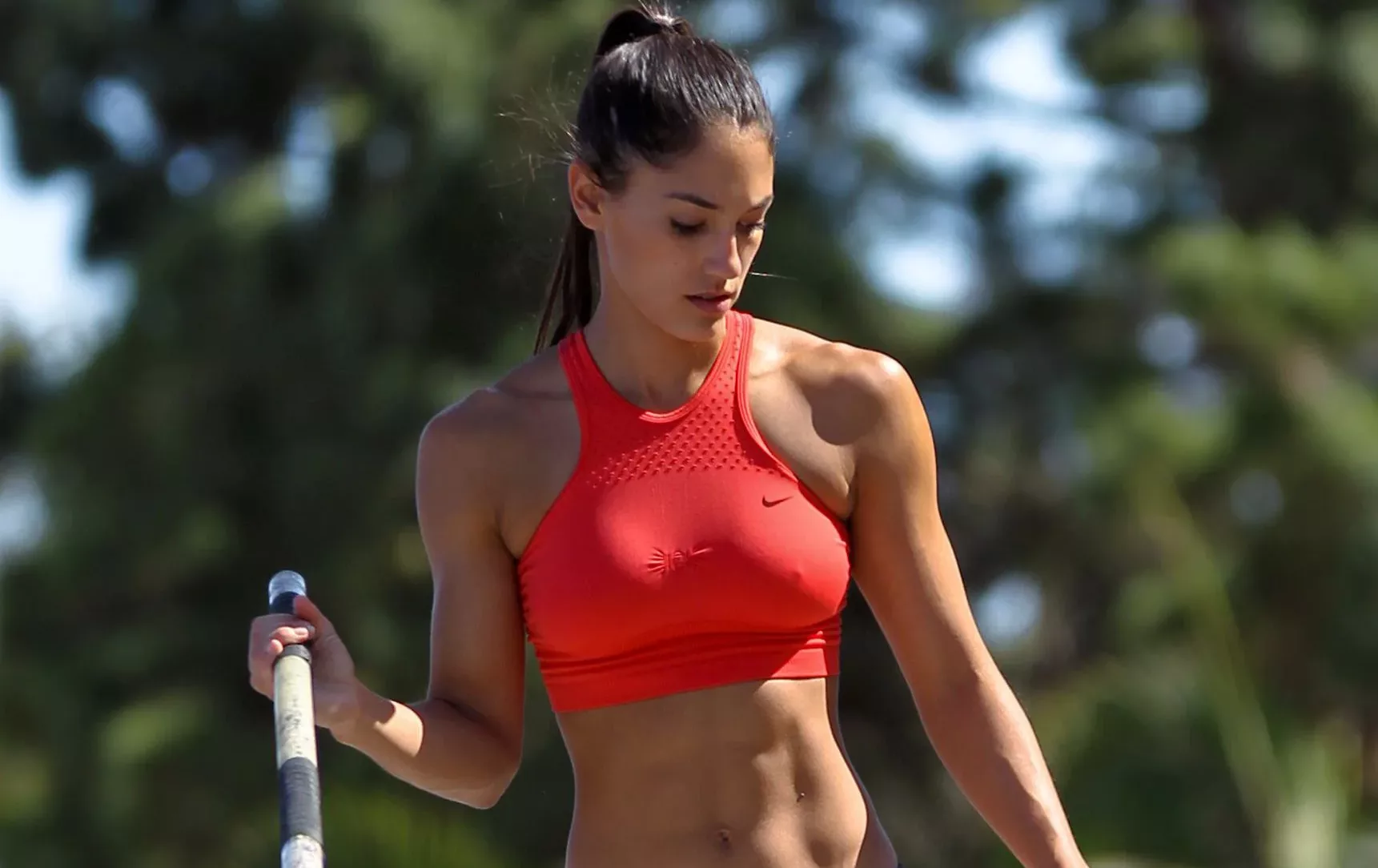 Credit: RespectMyAuthoriteh via Reddit
While Allison Stokke may not hold the title of the greatest athlete in pole vaulting, her undeniable allure captured the attention of many. Her viral photo from the NCAA for California Golden Bears spread across the internet, leading some to speculate that it impacted her pole vaulting career. However, Stokke found success in sports modeling, becoming a model for renowned brands like Nike and Athleta.
Maria Sharapova – Tennis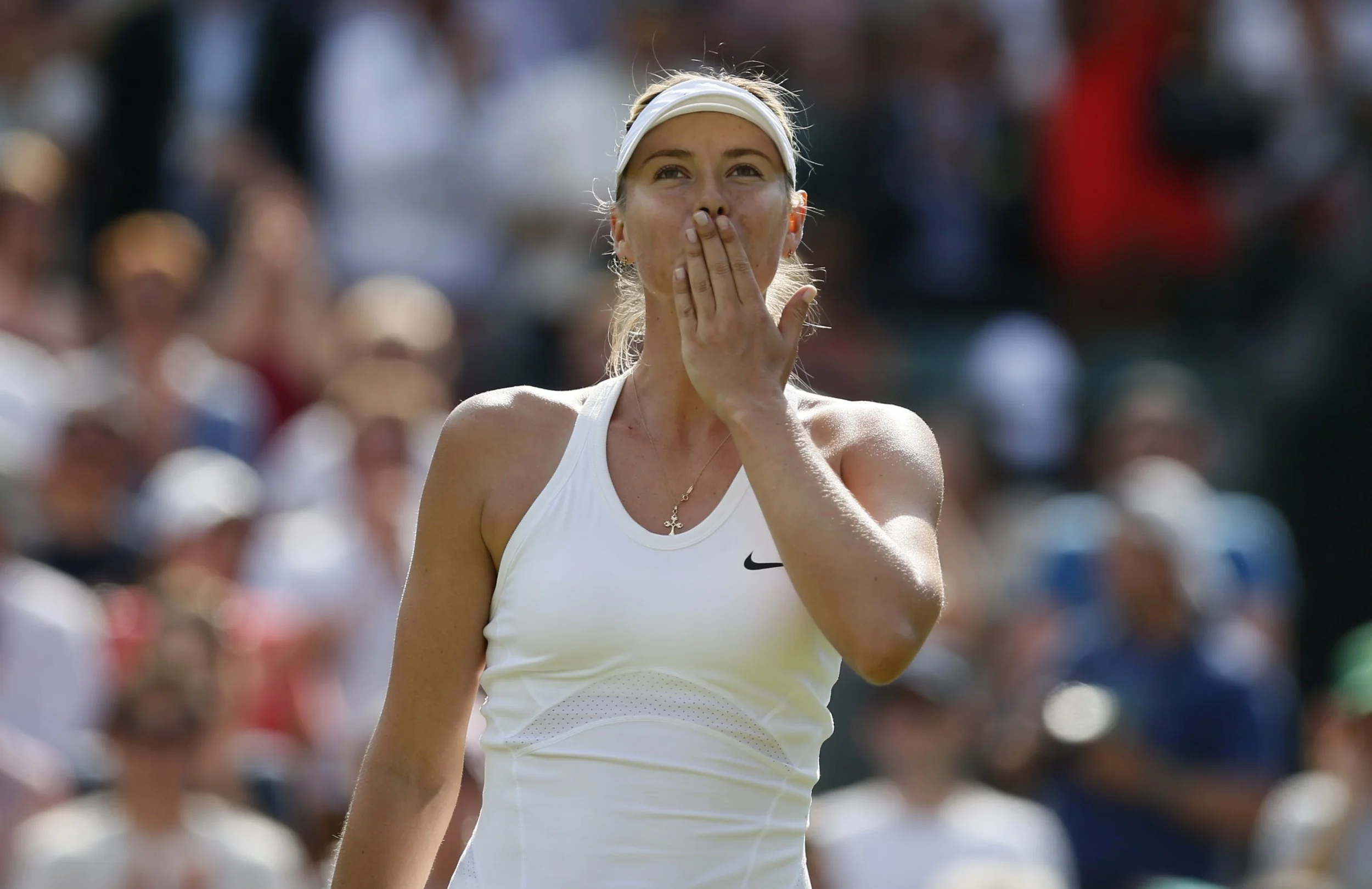 Credit: r/tennis via Reddit
Maria Sharapova's career was marked by remarkable accomplishments, achieving the world number one ranking at the young age of 18. Despite facing a two-year suspension following a positive doping test, she triumphed with 36 singles titles, including five Grand Slam victories. Notably, she secured three French Open titles and one each at the Australian Open, Wimbledon, and US Open.
Lindsey Vonn – Skiing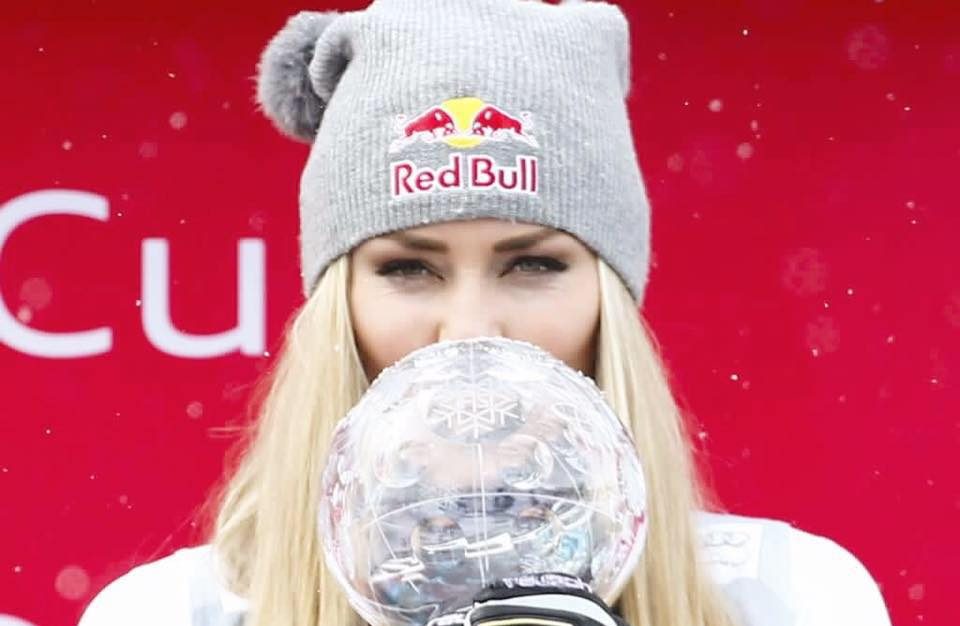 Credit: LindseyVonnUSA via Facebook
As the anticipation for the 2018 Winter Olympics in Pyeongchang grew, fans eagerly speculated on Lindsey Vonn's chances of securing another gold medal. Having previously triumphed in the 2010 Olympic Games, Vonn's performance was closely watched. Although she clinched a bronze medal this time, her allure as one of the standout stars in the 2018 Winter Olympics remained undiminished.
Alex Morgan – Soccer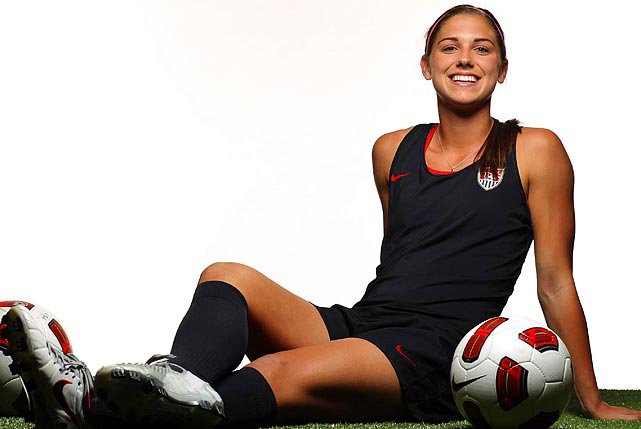 Credit: AlexMorganSoccer via Facebook
In the realm of women's football, the US national team has reigned supreme for the past two decades. Alex Morgan is a pivotal figure within the team, who has impressively netted over 100 goals for the national squad. With her remarkable contributions, the US team secured the coveted 2012 Olympic Gold Medal in women's football and emerged victorious in the 2015 FIFA Women's World Cup.
Hilary Knight – Ice Hockey
Credit: @hilaryknight via Instagram
Hilary Knight, a standout star in women's ice hockey, excels as a forward, consistently scoring goals throughout her career. She has contributed significantly to the US national team's success with nine IIHF World Women's Championships medals, earning two silvers and one gold at the Olympics.
McKayla Maroney – Gymnastics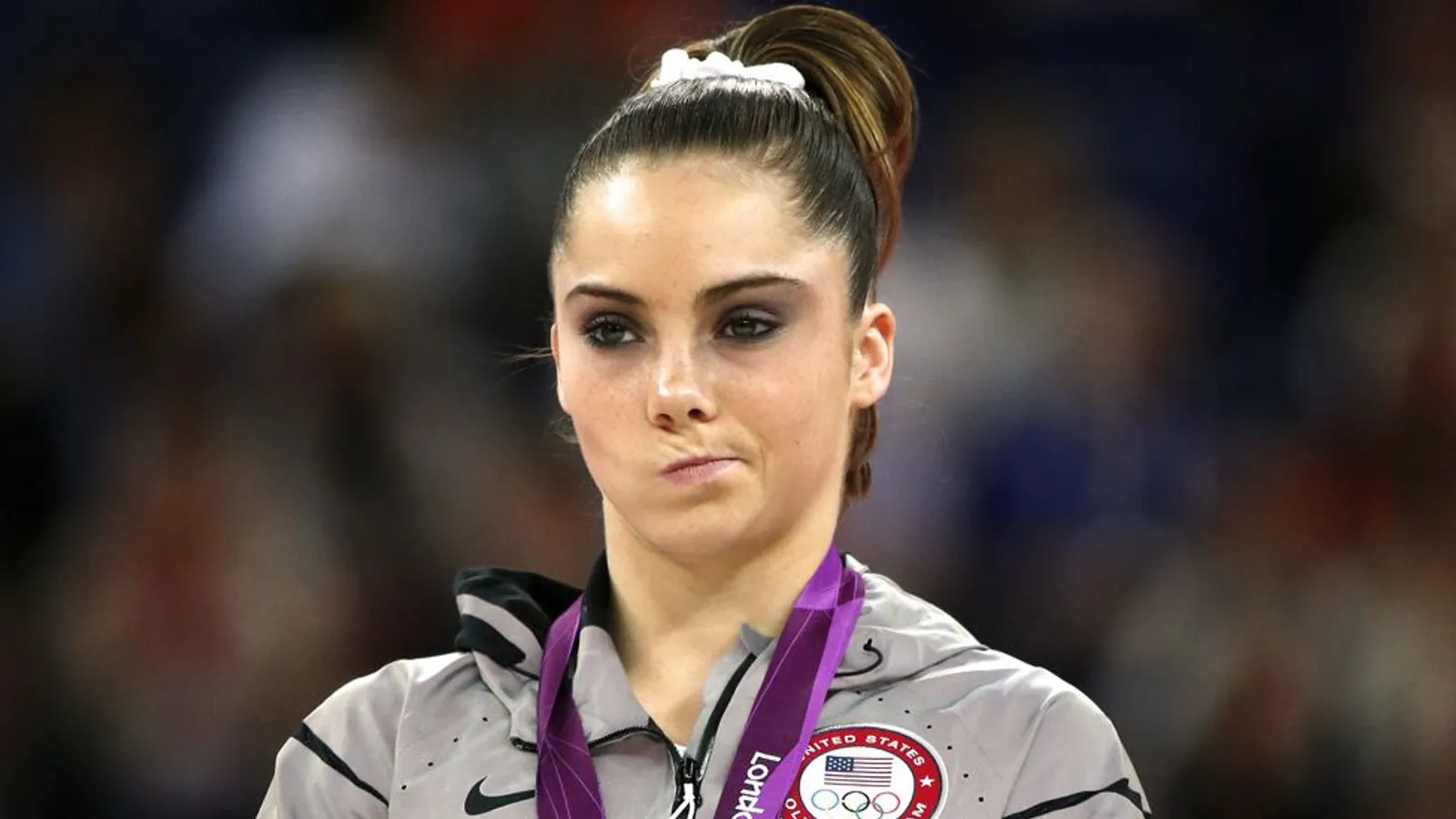 Credit: godsenfrikvia Reddit
McKayla Maroney, a retired gymnast, remains unforgettable despite her injuries. Her iconic photo, "McKayla Maroney is not impressed," became a viral internet meme during the 2012 London Olympics. Maroney was part of the Fierce Five team that achieved success in that competition, leaving a lasting impression.
Jennie Finch – Softball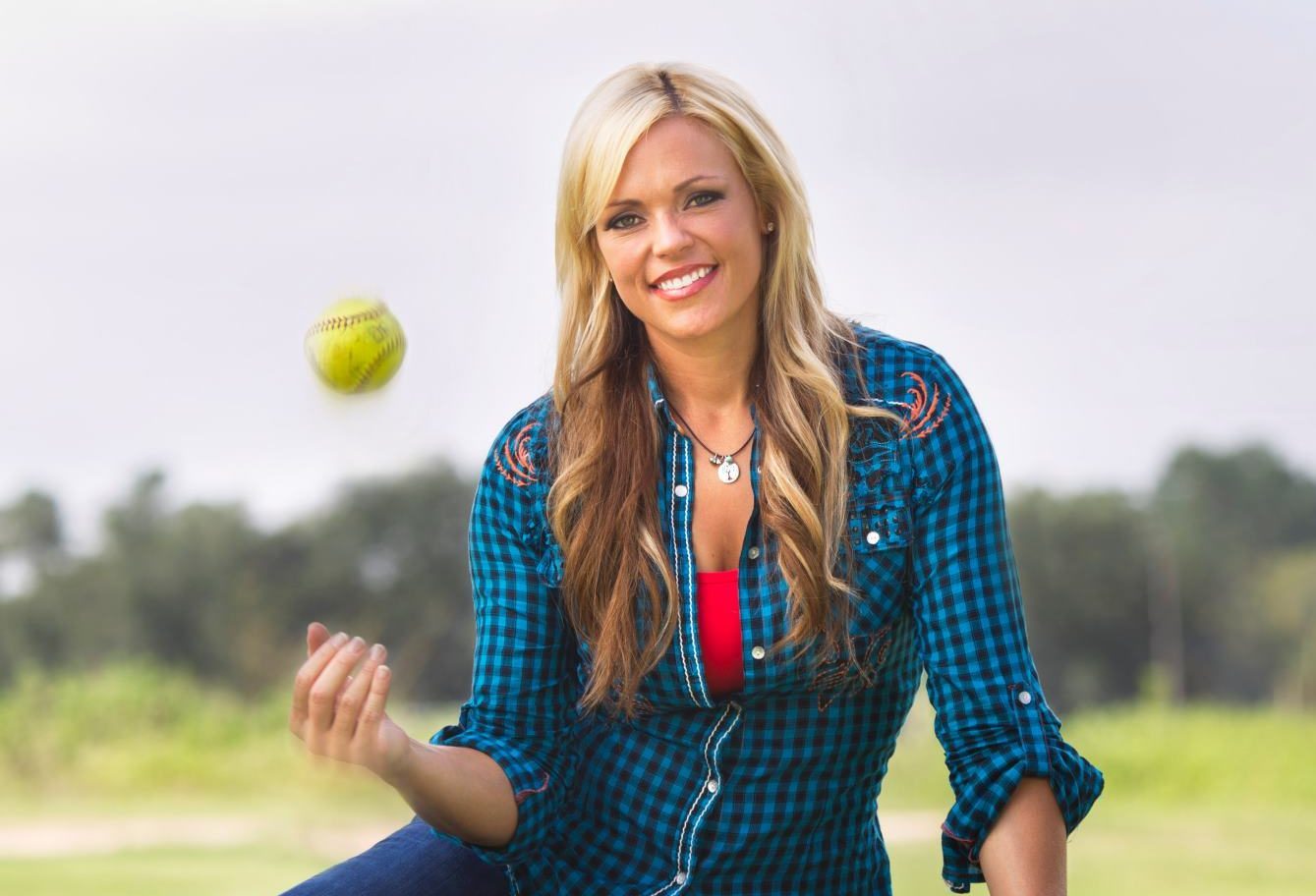 Credit: jennie.finch via Facebook
Jennie Finch, a legendary softball player, secured gold at the 2004 Olympics, cementing her legacy. She was honored with induction into the USA Softball Hall of Fame. In 2005, she married MLB player Casey Daigle and retired in 2010. Jennie also made TV appearances, including on the Real Housewives of Orange County. Her impact on the sport remains iconic.
Natalie Gulbis – Golf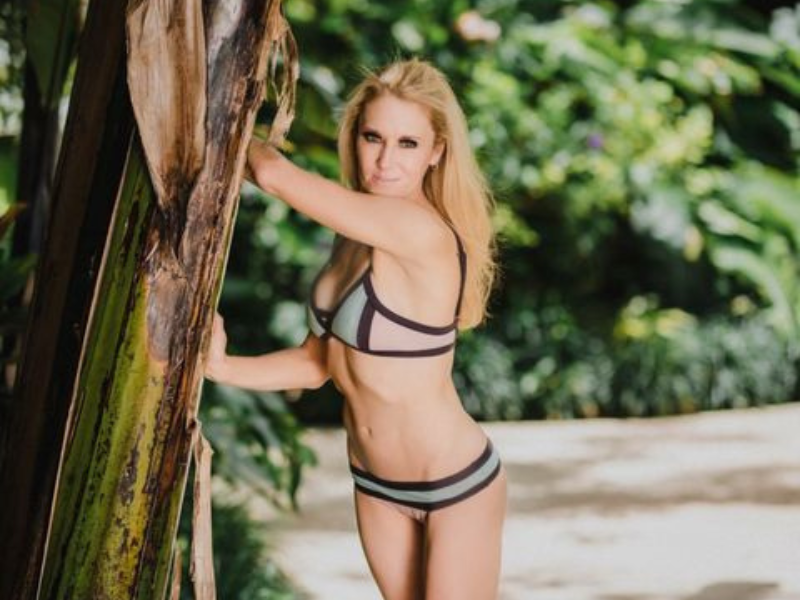 Credit: @nataliegulbis (via Instagram)
Natalie Gulbis, a renowned female golfer, gained fame in the sport. With one LPGA tour victory, she has showcased her skill. Her role in the victorious US Solheim Cup teams further solidified her success. Natalie's striking swimwear poses before the 2004 US Women's Open made her an LPGA sex symbol. She also made regular TV appearances, including on the Celebrity Apprentice.
Camila Giorgi – Tennis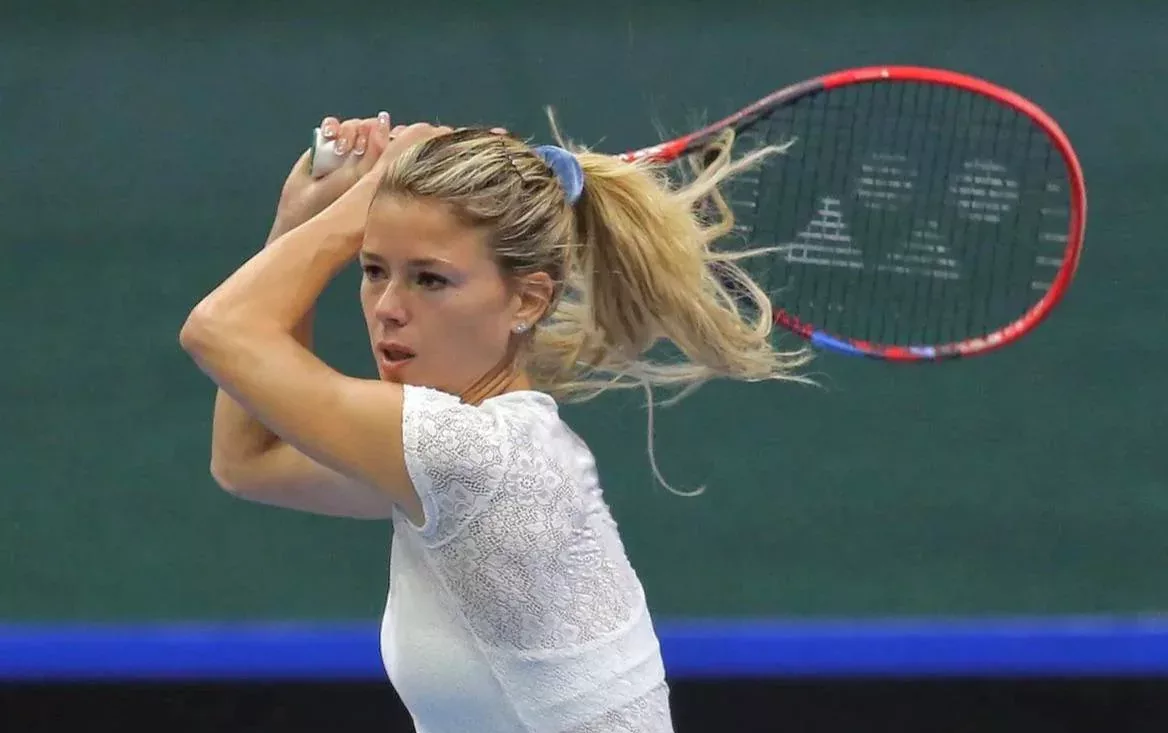 Credit: Wonderful_Life_1274 via Reddit
Camila Giorgi isn't to be underestimated when it comes to tennis. The Italian player has a career-high singles ranking of the world's number 26, and the current Italian number three. Giorgi is known for her aggressive playstyle, granting her a win against former world number one player Victoria Azarenka at the Eastbourne International.
Skylar Diggins – Basketball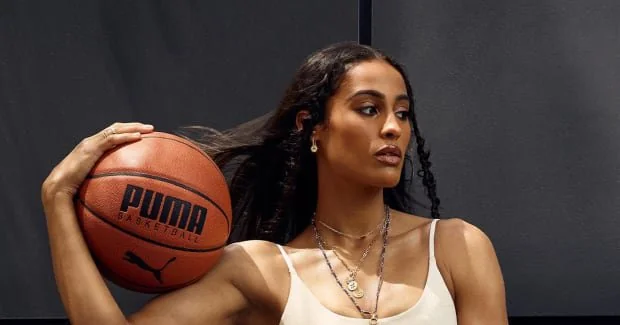 Credit: Patb1489 via Reddit
Skylar Diggins was the first woman to sign with Jay Z's sports company – a risk that paid off. She was one of only six NCAA women's basketball players since 1999 to 2000 to round off her career with 2,000 points, 500 rebounds, 500 assists, and 300 steals – making her a force to be reckoned with on the court.
Danielle Collins – Tennis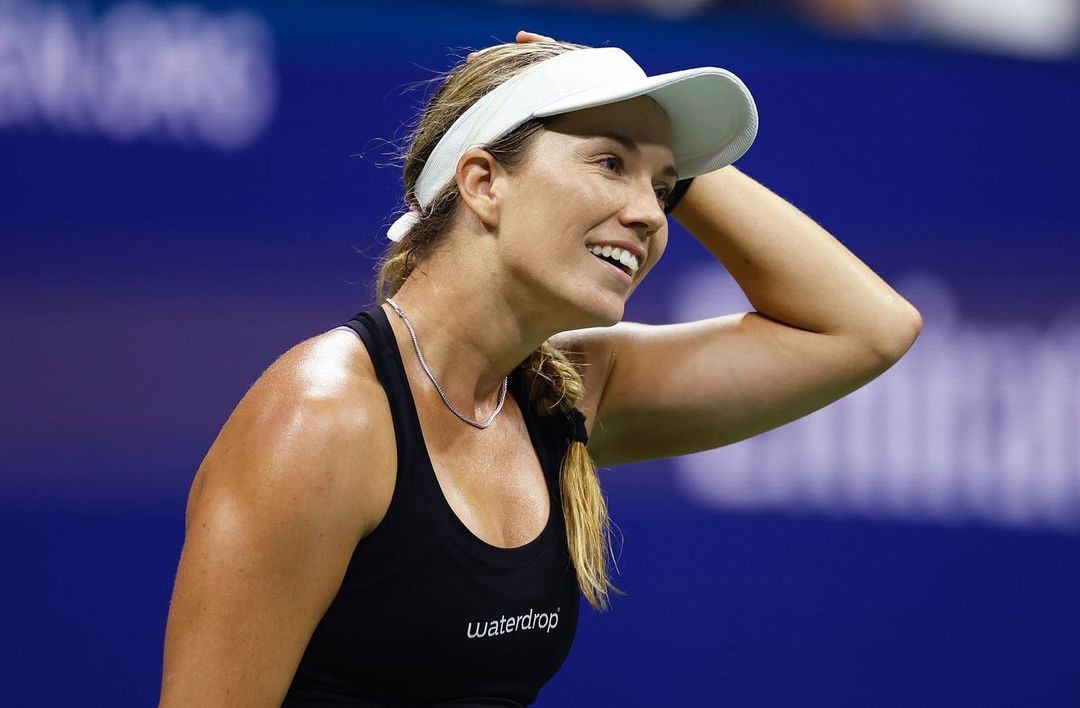 Credit: @danimalcollins via Instagram
Currently ranked number 52 in the world, Danielle Collins is a fiercely competitive tennis player. Collins was a quarterfinalist at the 2020 French Open in the singles competition, and a semifinalist at the 2022 doubles Wimbledon Championships. Amassing a massive $6,286,159 total in career winnings, she's certainly one to watch.
Simone Biles – Gymnastics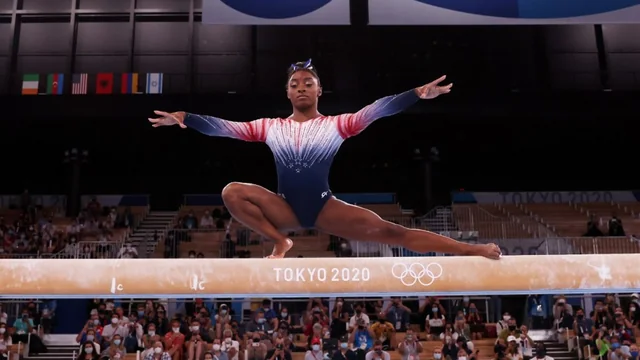 Credit: ReaddittiddeR via Reddit
Biles has a whopping 25 world championship medals to her name, making her one of the greatest gymnasts of all time. She owns more hardware from the global competition series than any other gymnast – male or female – in history, even having three moves named after her.
Lynn Hill – Rock Climbing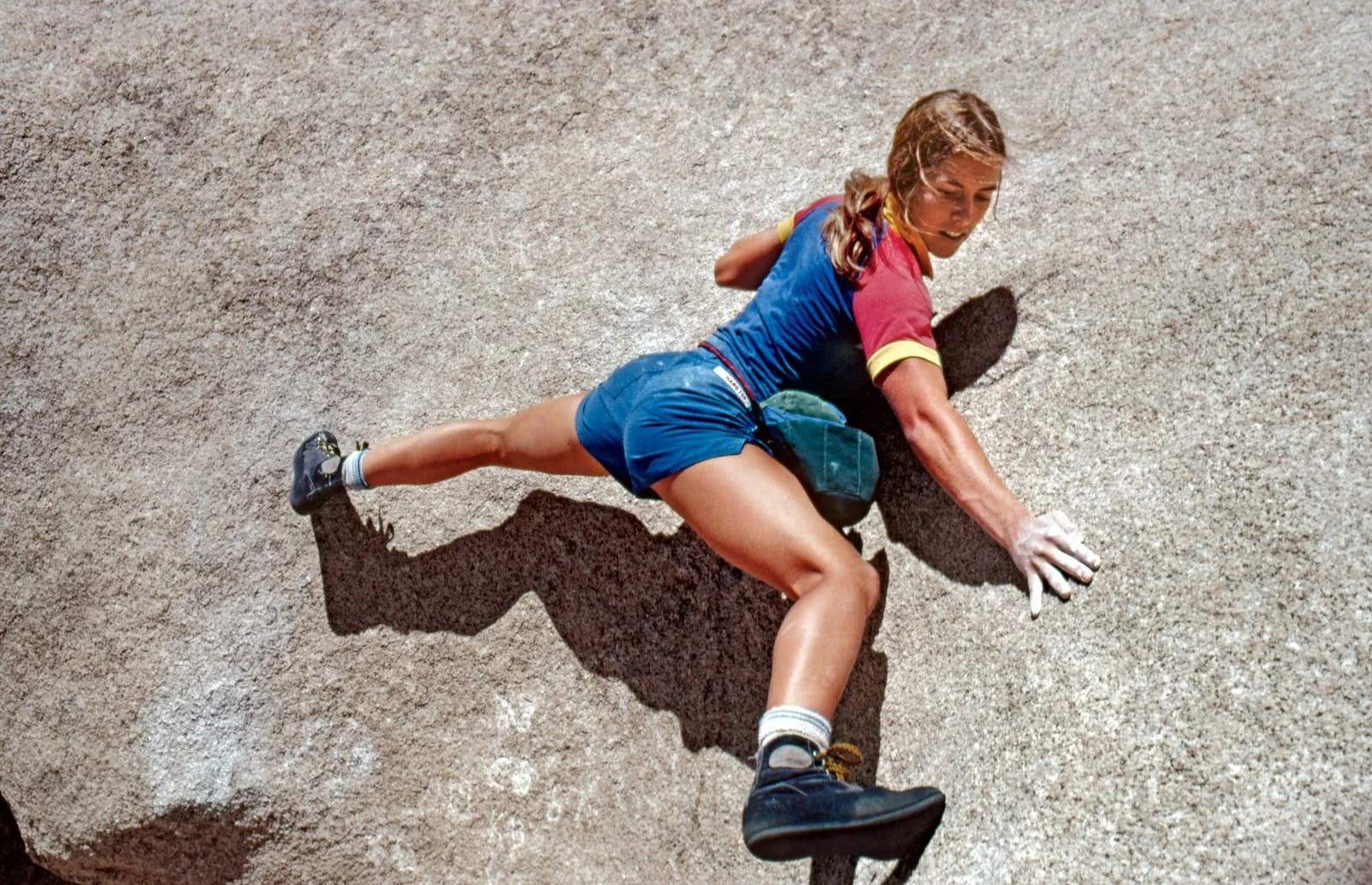 Credit: deep_fried_guineapig via Reddit
Lynn Hill has reached dizzying heights during her rock climbing career. She made history in 1993, when she became the first person – male or female – to free climb The Nose, a steep route on Yosemite's El Captain. While her first attempt took her four days, she repeated the feat in less than 24 hours.
Bethany Hamilton – Surfing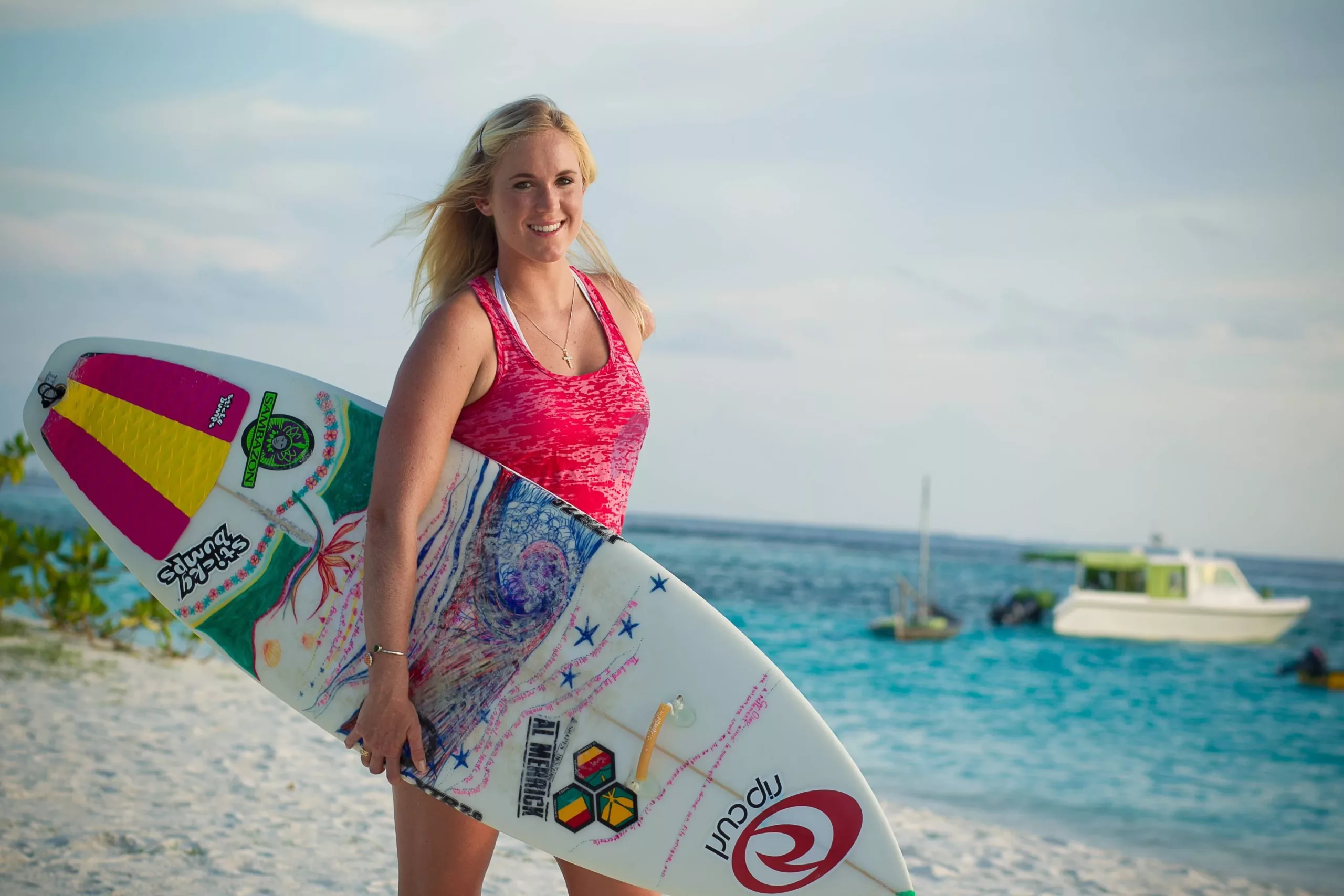 Credit: texacer via Reddit
At the mere age of 13, Hamilton lost her arm in a shark attack in Hawaii in 2003. Undeterred, she went on to have a phenomenal surfing career, being inducted into the Surfers' Hall of Fame, becoming a national champion, and frequently delivering motivational speeches to up-and-coming surfers.
Serena Williams – Tennis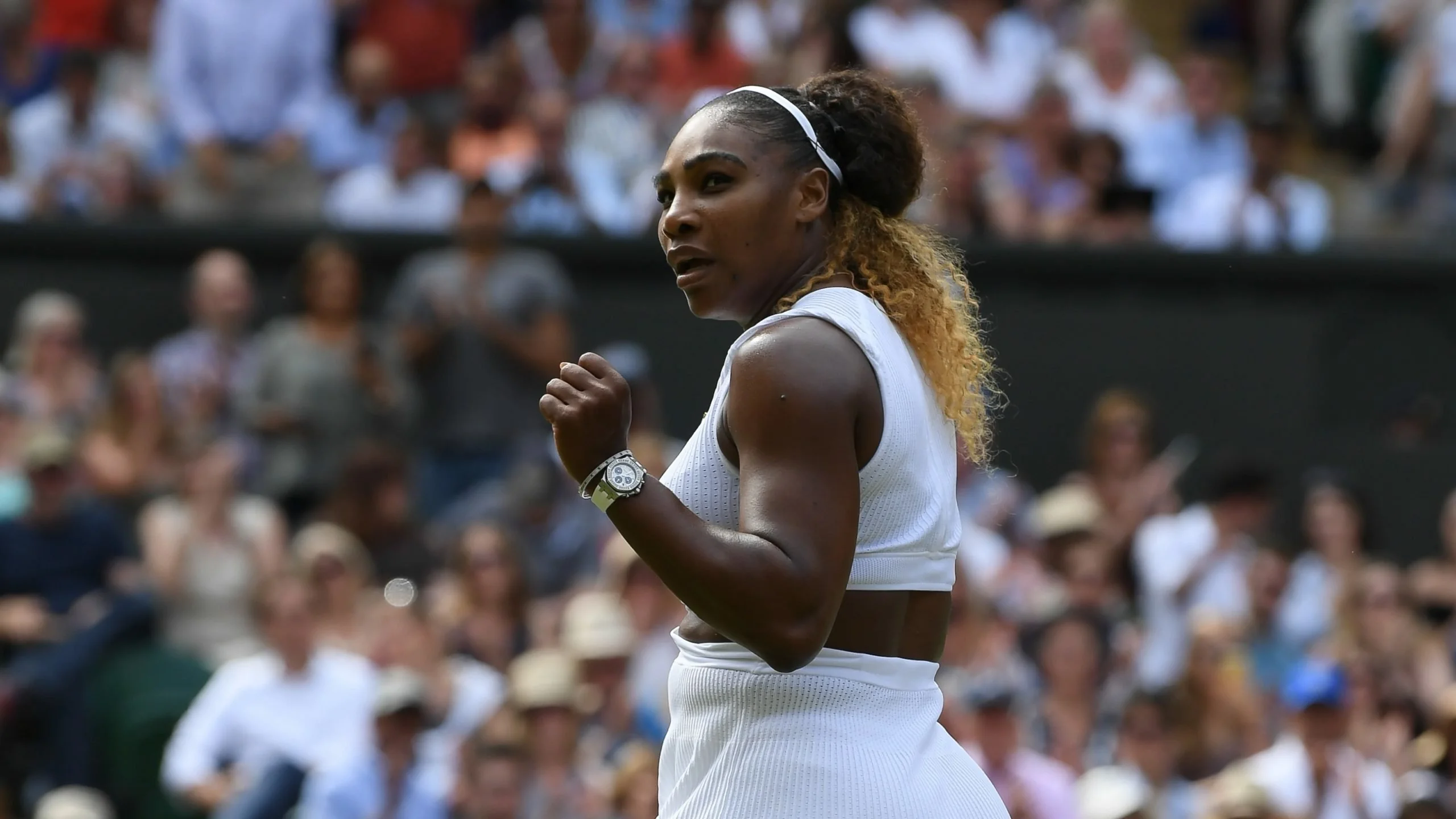 Credit: Lewman55 via Reddit
Perhaps the most famous name in tennis, Serena Williams has had an astonishing career. Ranked as the world's number one in singles for 319 weeks – including 186 consecutive weeks – the player has won 23 Grand Slam women's singles titles – the second-most of all time. She is the only player to ever achieve a career Golden Slam in both singles and doubles.
Allyson Felix – Track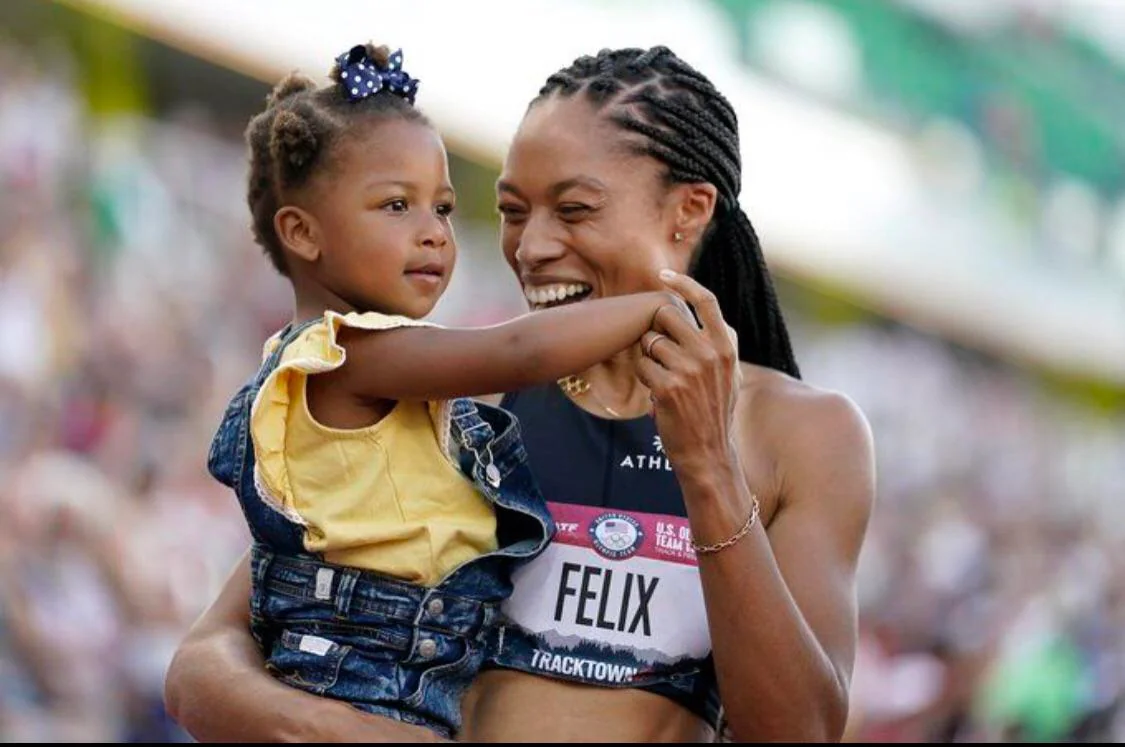 Credit: ChemBioJ via Reddit
Felix broke Usain Bolt's record-breaking claim of winning 12 gold medals at a track-and-field World Championship – just ten months after having a C-Section. The track superstar also led the way for earning maternity rights for female athletes, changing Nike's previously established sponsorship deals, paving the way for fairer deals for all athlete mothers.
Mikaela Shiffrin – Skiing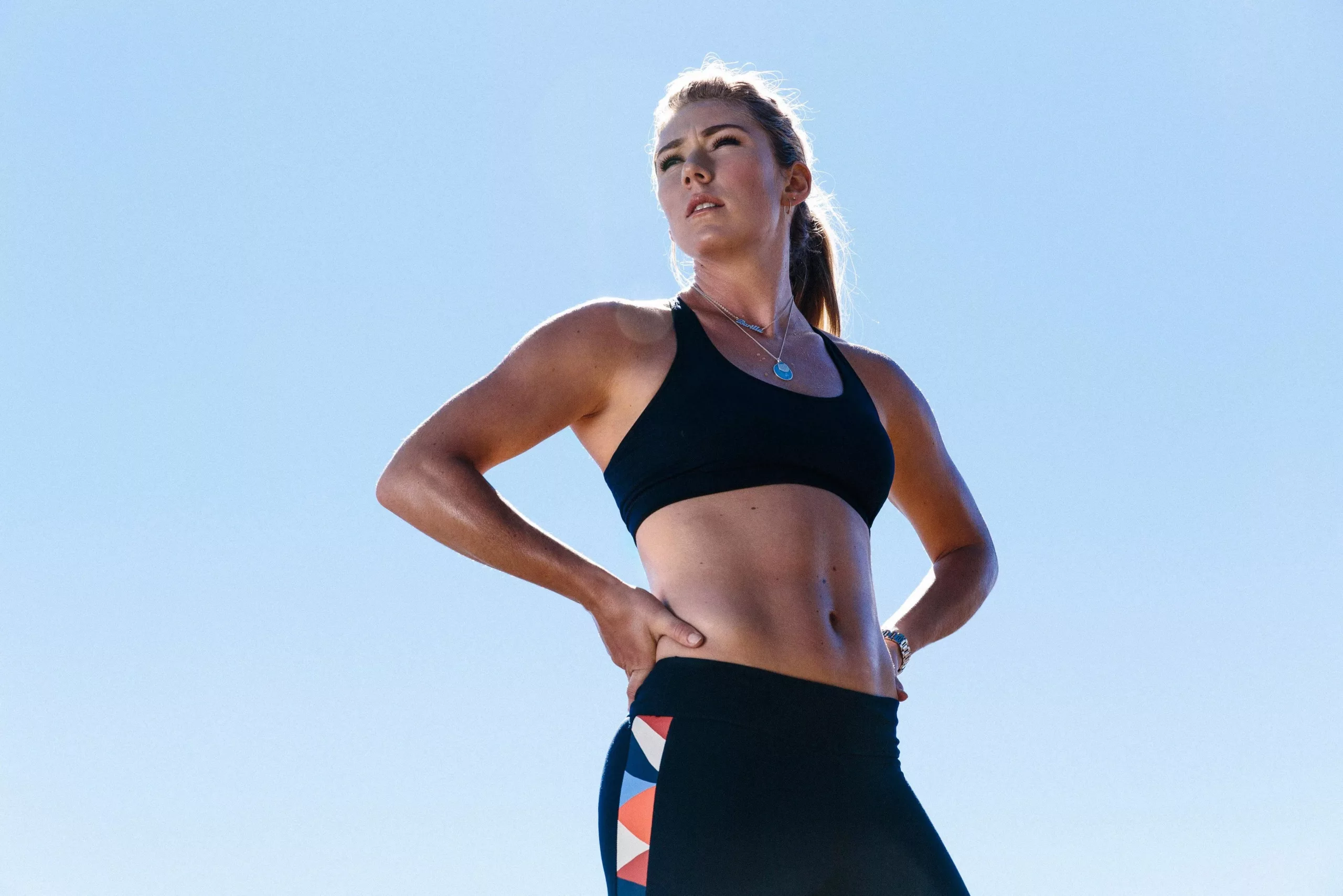 Credit: KlausLoganWard via Reddit
Living legend Mikaela Shriffrin has won two Olympic gold medals, 66 World Cup wins, and three World Championships, making her one of the greatest Alpine skiers in history. Winning 125 World Cup races, Shriffrin eclipsed the current career record by a huge 39 wins! Shriffrin claims she pushes herself to the best of her ability to inspire other female athletes to do the same.
Katie Ledecky – Swimming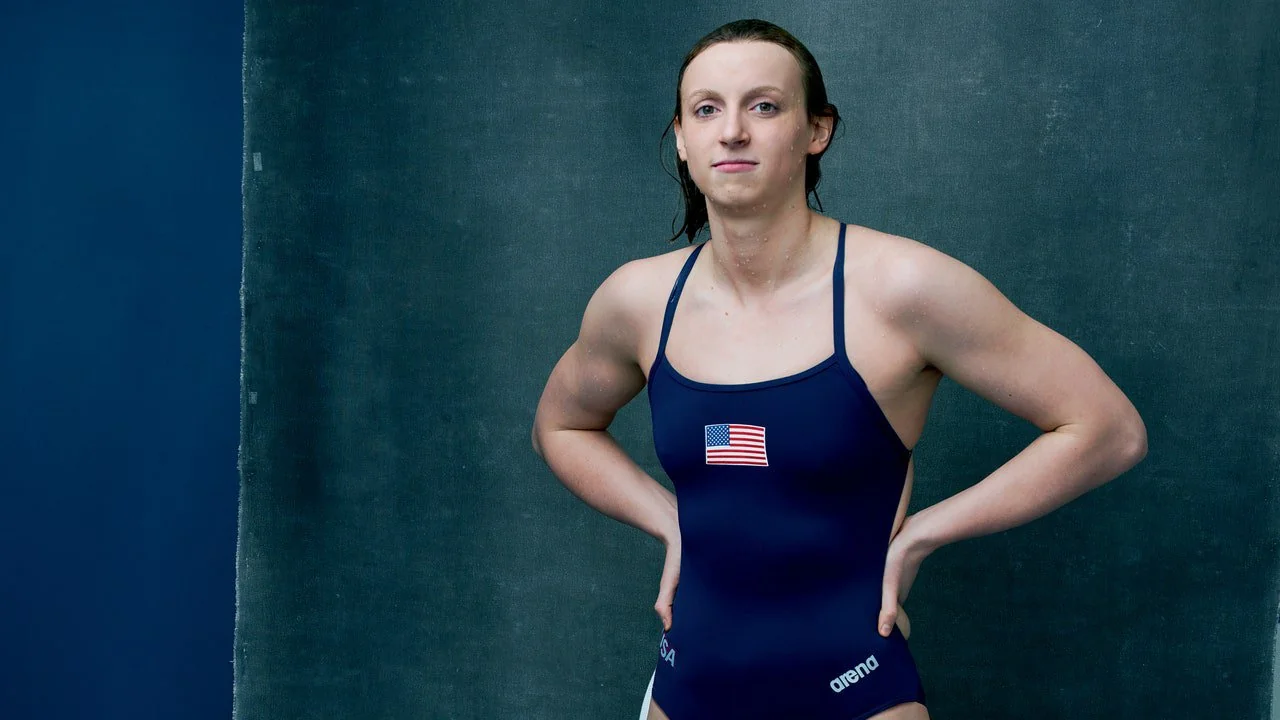 Credit: jattat via Reddit
Ledecky made a splash when she won her first gold medal at the 2012 London Olympics, at just 15 years of age. Four years later, she finished an astounding 11 seconds ahead of the silver medal winner – setting a brand-new world record. Smashing gender norms, Ledecky is expected to overtake Michael Phelps as a household name.
Chaunté Lowe – High Jump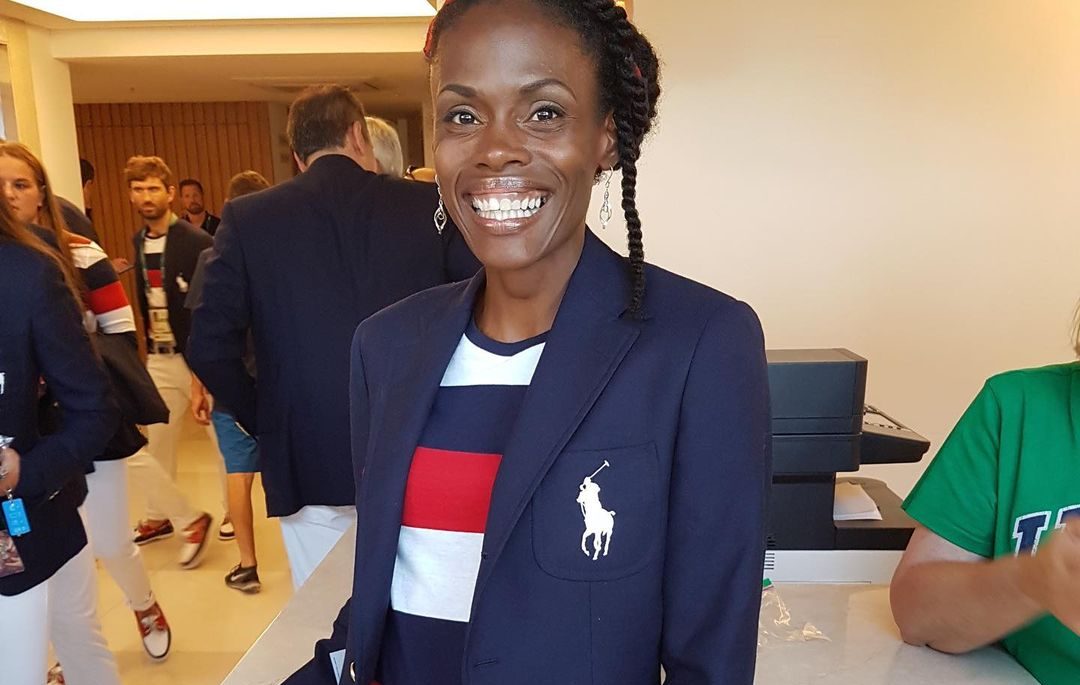 Credit: @chauntelowe via Instagram
Lowe's career has leaped to great heights, bagging her a bronze medal for high jump, competing in four Olympic Games, and winning multiple American records. The athlete was diagnosed with breast cancer, though experiencing chemotherapy hasn't stopped her from continuing to train, hoping to once again compete in the Olympic Games.
Paige Spiranac – Golf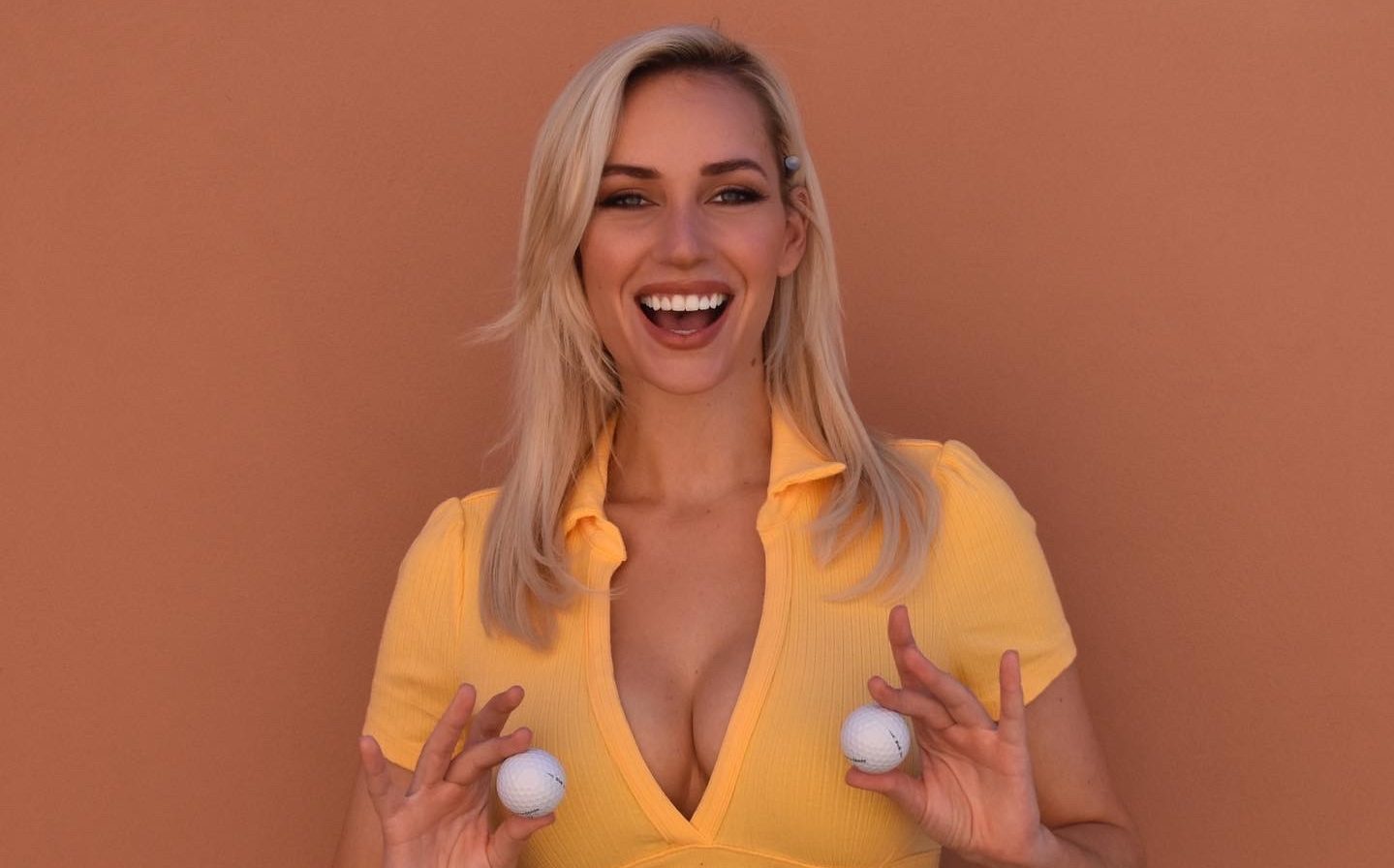 Credit: paigereneespiranac via Facebook
Paige Sprianac's golfing career is a short one – but still notable. She gained her first and only win at Scottdale's Orange Tree Country Club in 2016. Later that year, Spiranac was denied a license to play on the professional LPGA tour. A few months later, Sprianac resigned from professional golf.
Dara Torres – Swimming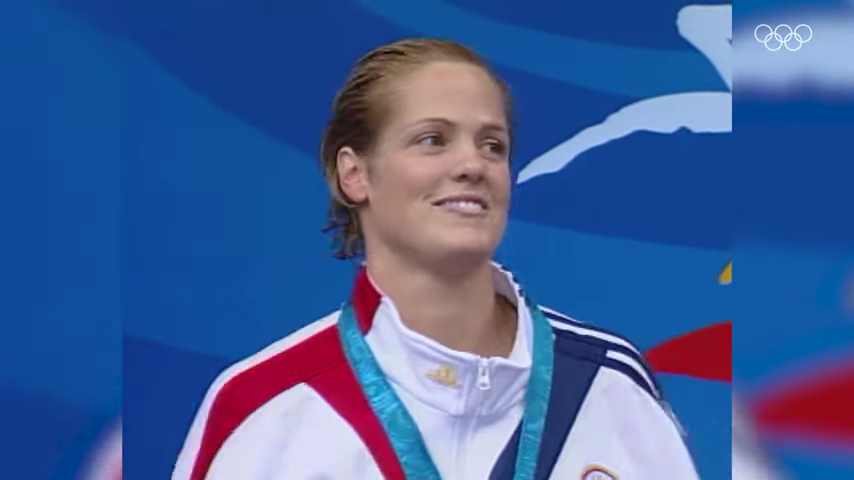 Credit: Olympics Aquatics via YouTube
Torres is a 12-time Olympic medalist, securing a slew of impressive feats over the course of her career. She held the world record in the 50-meter freestyle, before competing in five different Olympic Games – the only American swimmer to ever do so. The 41-year-old bested younger competitors at the Beijing Games, taking home three silver medals.
Paula Badosa – Tennis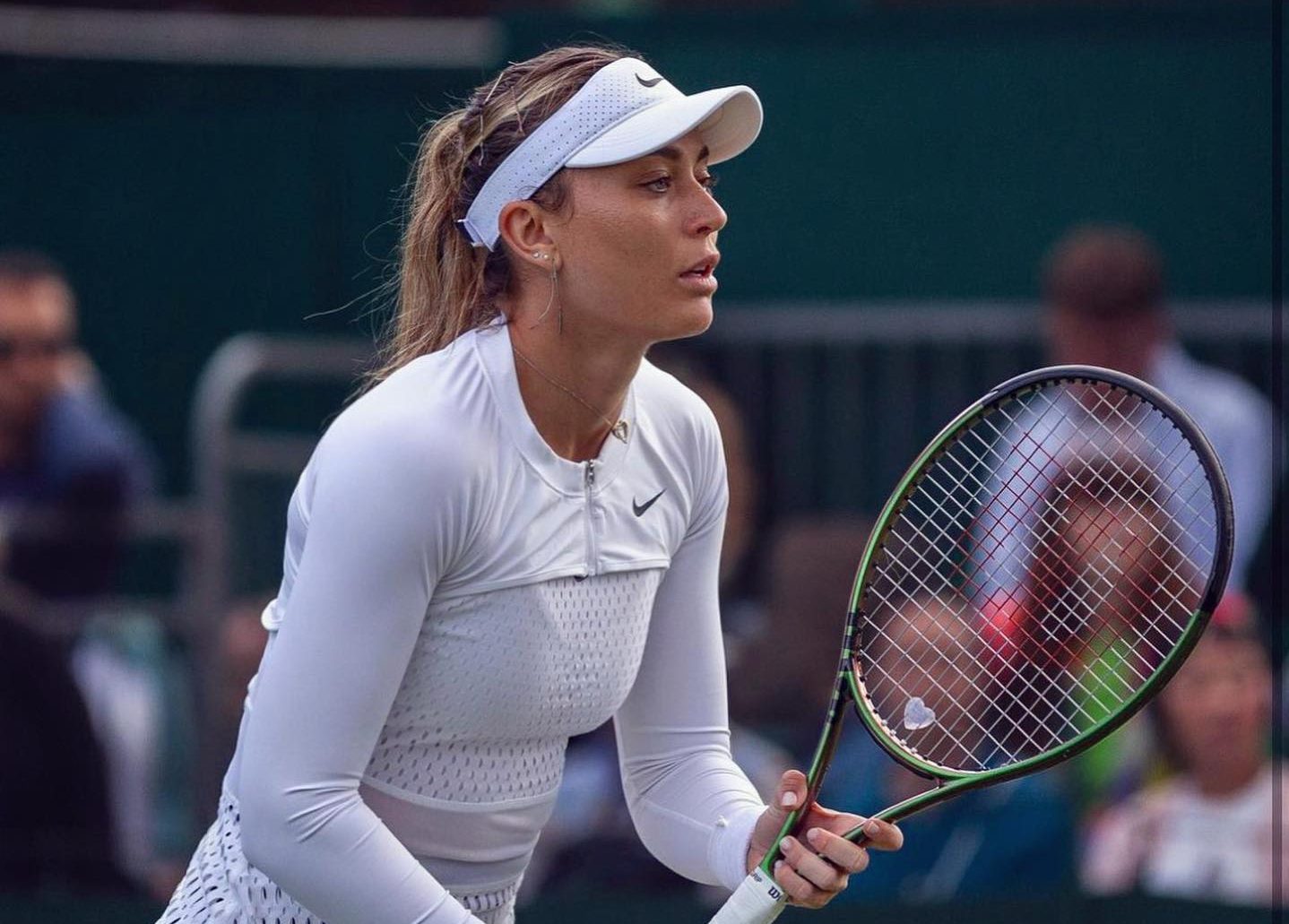 Credit: paulabadosa15 via Facebook
Becoming the world's number two status in women's tennis is no small feat, but one that Paula Badosa appeared to achieve with ease. Winning three WTA Tour singles titles, and reaching the quarterfinals of the 2021 French Open, Badosa is a fierce opponent. In 2022, Badosa won the Indian Wells Open, her biggest career win to date.
Tara Cunningham – Weightlifting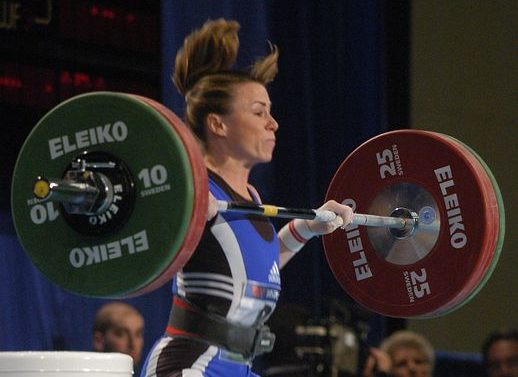 Credit: risefitnessmc via Facebook
Tara Cunningham became the world's first-ever female Olympic weightlifting champion in history when she competed in the 2000 Olympic Games. The pro athlete has also set two American records in different weight classes, and earned two gold medals at the Pan-American Games, showing that weightlifting isn't just for the boys.
Kerri Walsh Jennings and Misty May-Treanor – Volleyball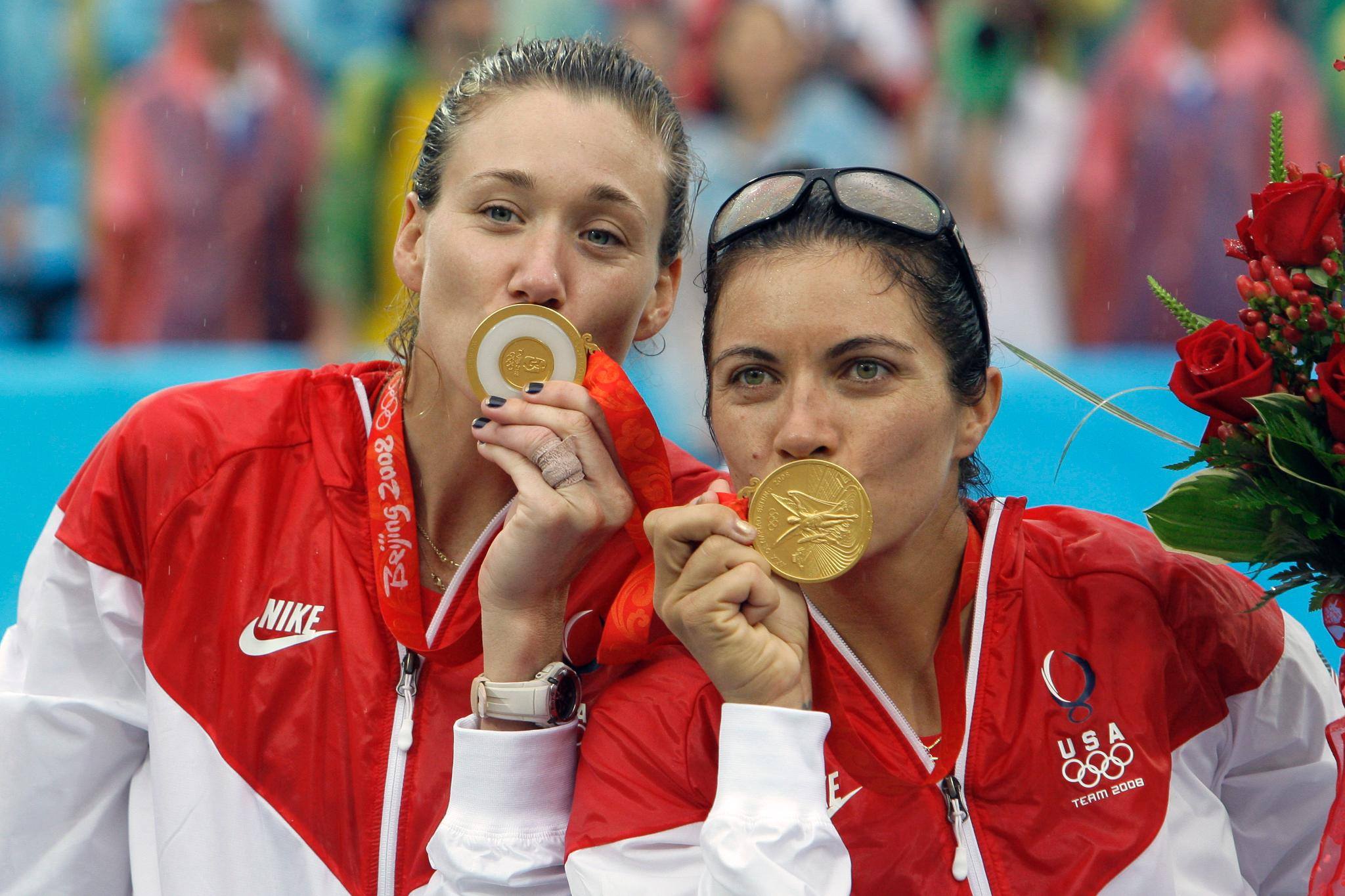 Credit: NCAAVolleyball via Facebook
This dynamic duo have earned three consecutive gold medals at the 2004, 2008, and 2012 Olympic Games, granting them the title of the greatest beach volleyball team of all time. An impressive feat, but even more so when you consider that they're the first beach volleyball players – male or female – to earn three gold medals in the sport.
Megan Rapinoe – Soccer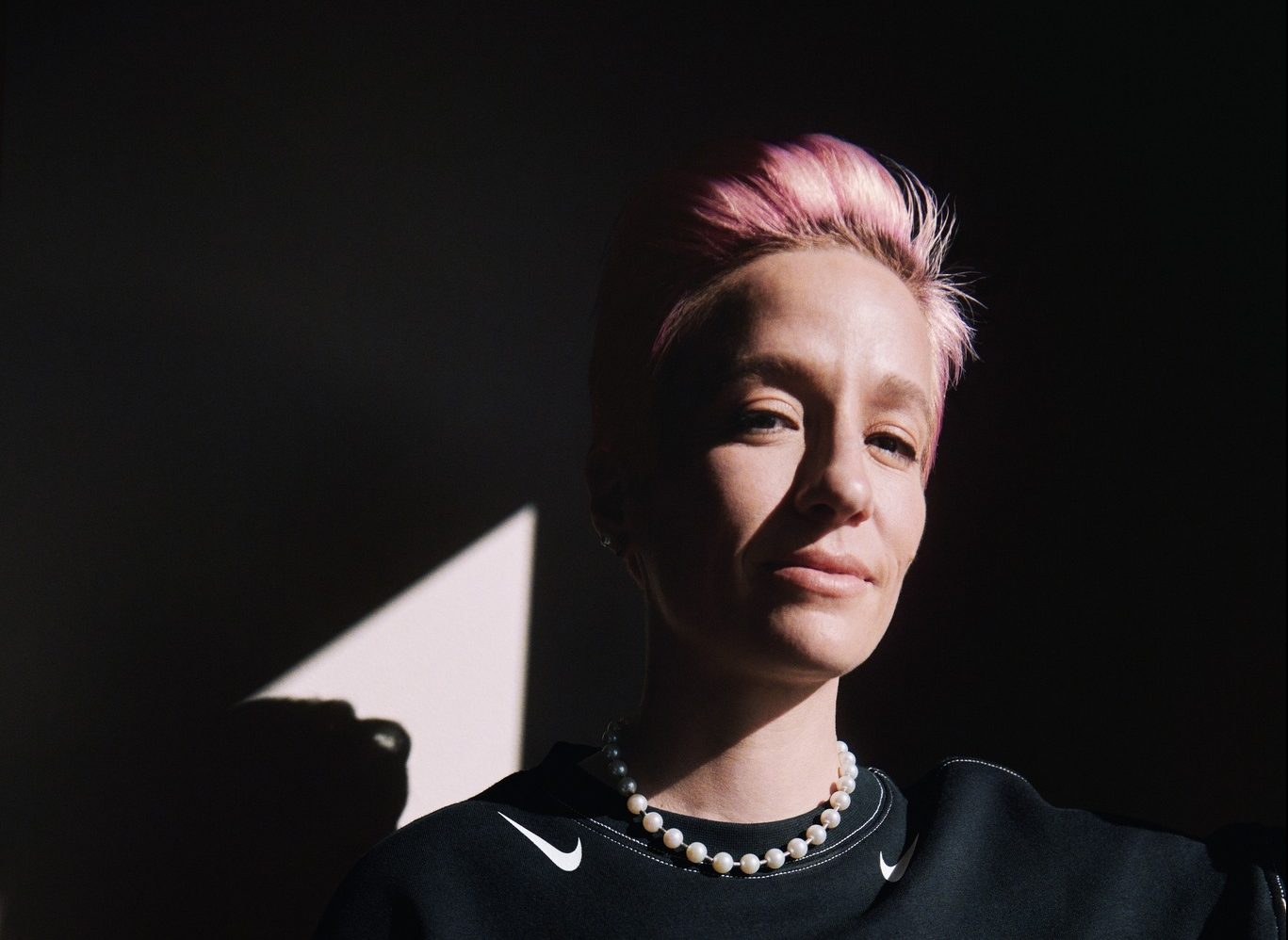 Credit: mPinoe via Facebook
This soccer superstar has earned a slew of awards, including the Golden Boot, the Golden Ball, and FIFA's Women's Player of the Year. Alongside her sporting accolades, Rapinoe is a fierce advocate for equal rights, being the first white female athlete to take the knee on the pitch.
Emma Raducanu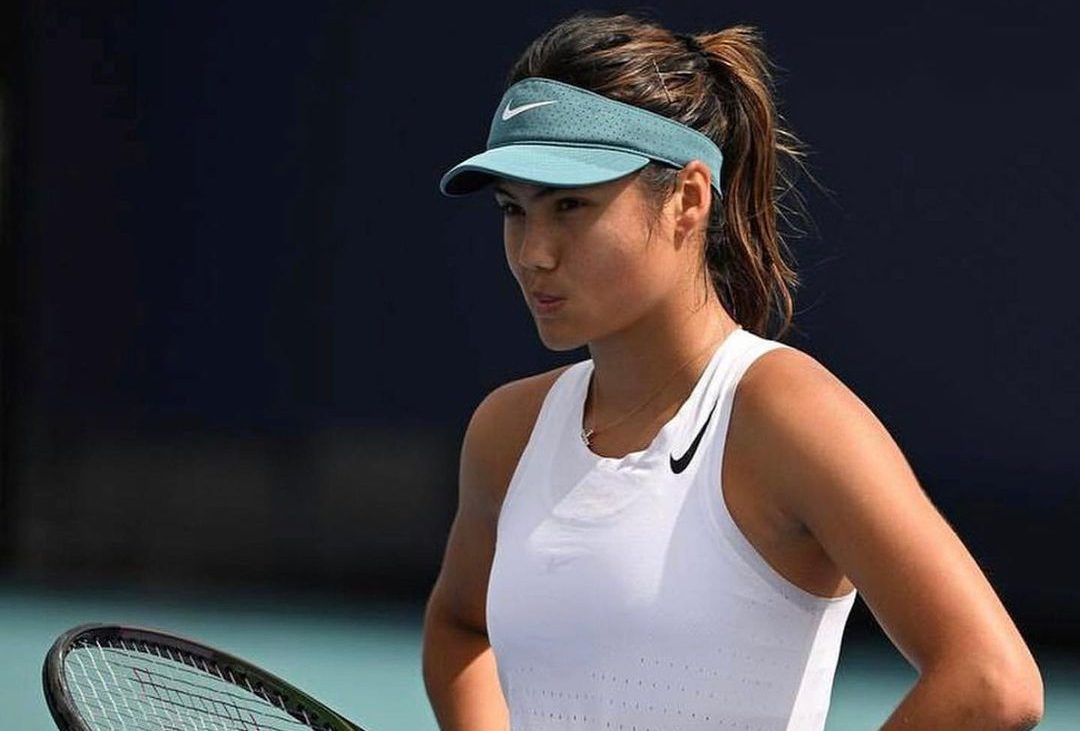 Credit: @emmaraducanu via Instagram
Raducanu reached a career-high ranking of number 10 by the Women's Tennis Association, alongside formerly being the British number one. She's the first British woman to take home a Grand Slam singles title win since Virginia Wade in 1977. She was awarded an MBE in 2022 for her services to tennis.
Sydney Leroux – Soccer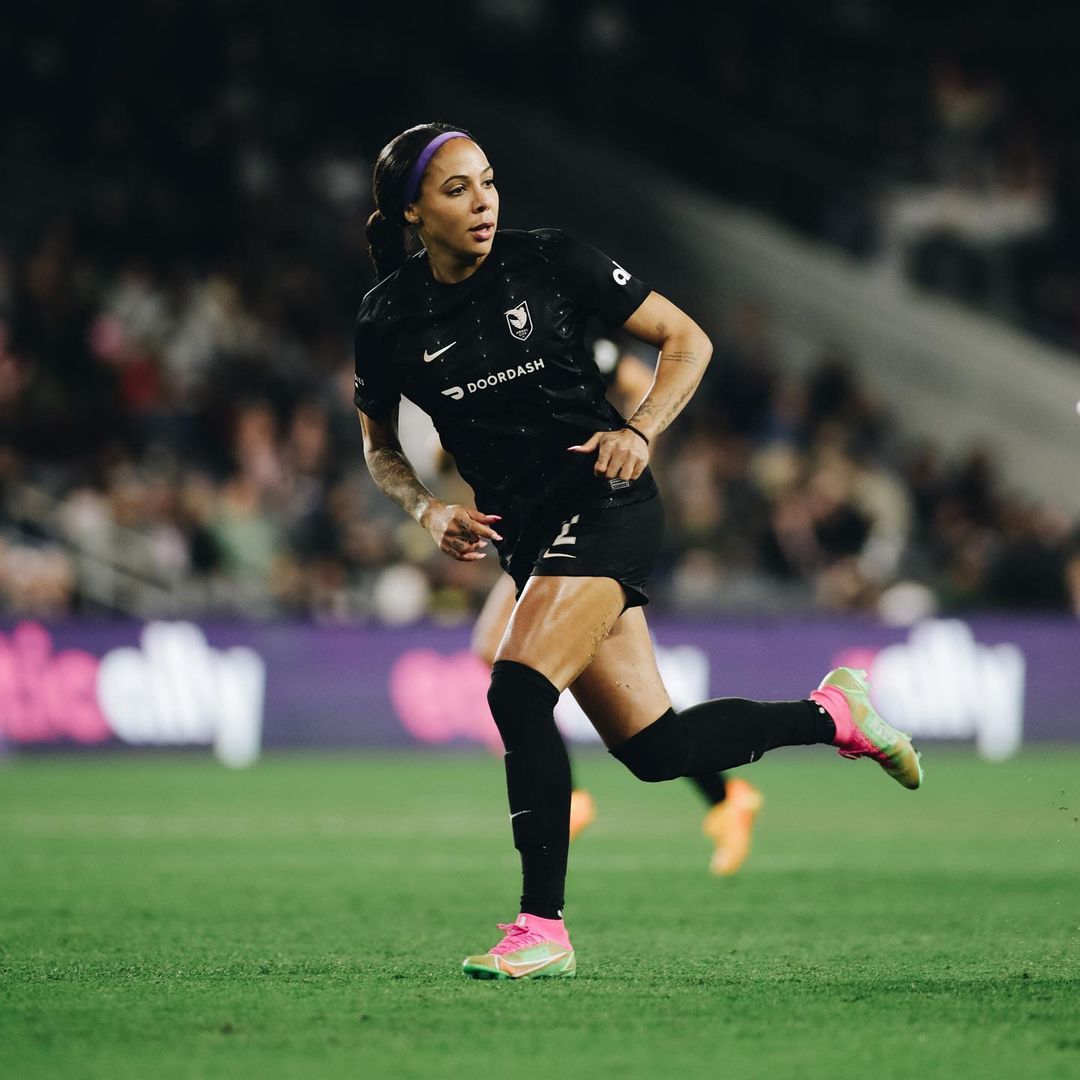 Credit: @sydneyleroux via Instagram
Leroux is a proud owner of an Olympic gold medal, earned at the London 2012 games. Leroux has over 75 senior national team caps, and was also part of the team that won the 2015 Women's World Cup. With both an Olympic and World Cup win under her belt, who knows how far Leroux's career will take her.
Florence Griffith Joyner – Track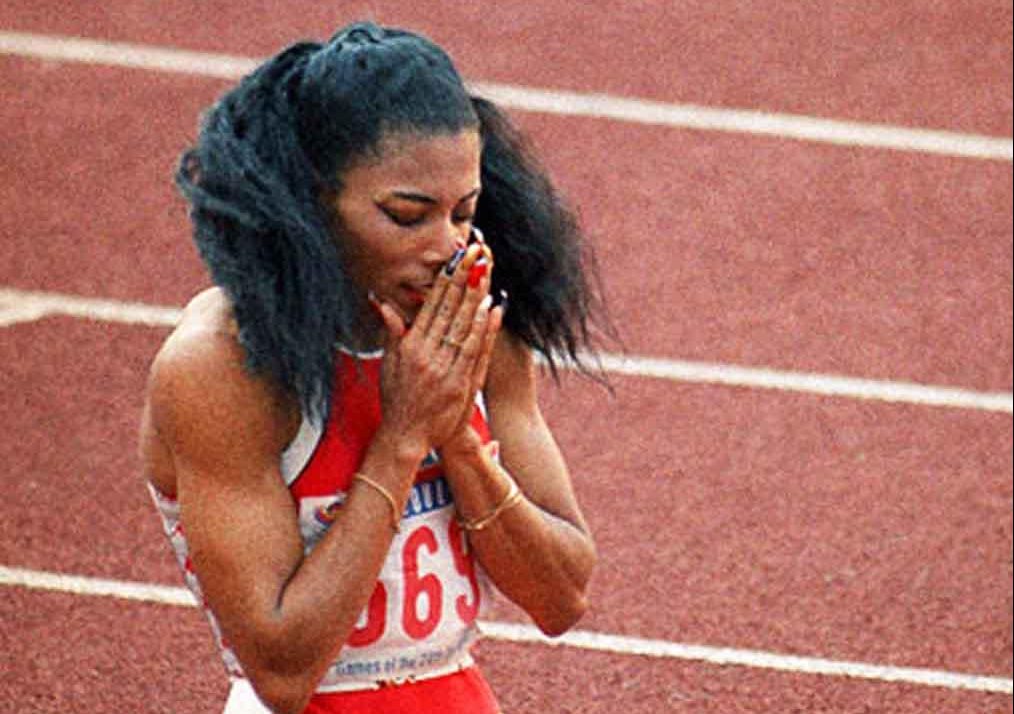 Credit: r/OldSchoolCool via Reddit
Florence's iconic one-legged tracksuits and six-inch long nails brought her notoriety in the world of track. Smashing worn stereotypes of what powerful women should look like, FloJo crushed the women's world record of the 100-meter sprint while wearing a bright and fashionable ensemble, making her an icon of women's sport.
Ivona Dadic – Track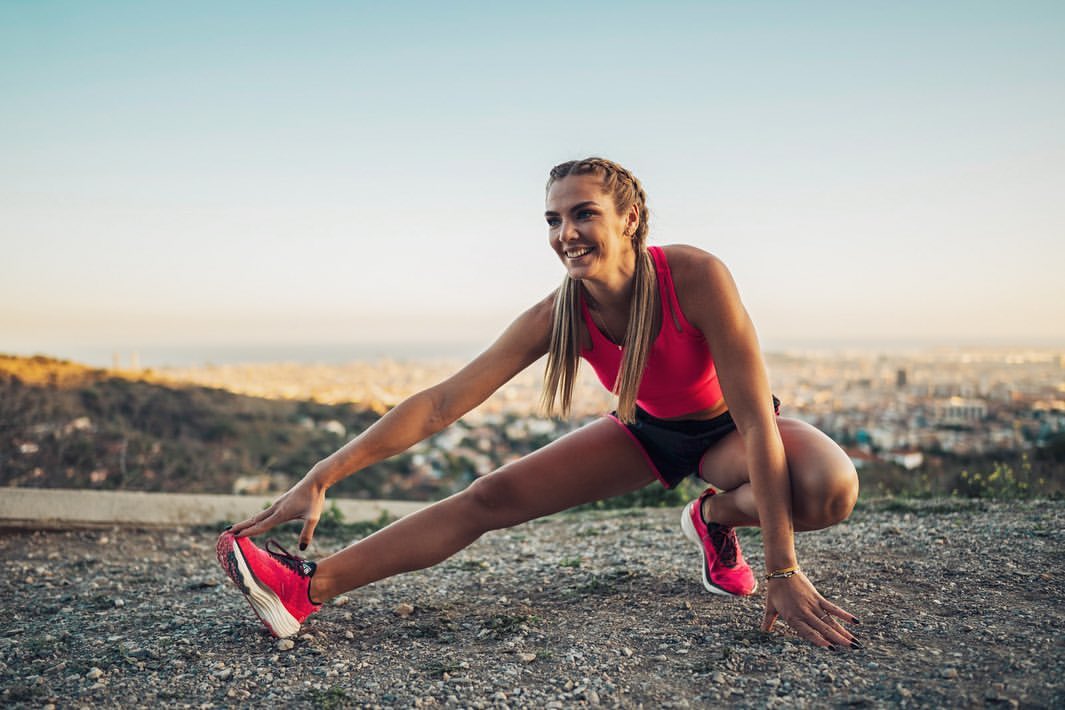 Credit: @ivona.dadic via Instagram
This Austrian athlete has competed in the 2012 and 2016 Olympic Games, before going on to finish third at the European Championships, and second at the European Indoor Championships. She currently holds the Under 18 world record for the indoor pentathlon, achieving the feat in 2012.
Jinh Yu Frey – MMA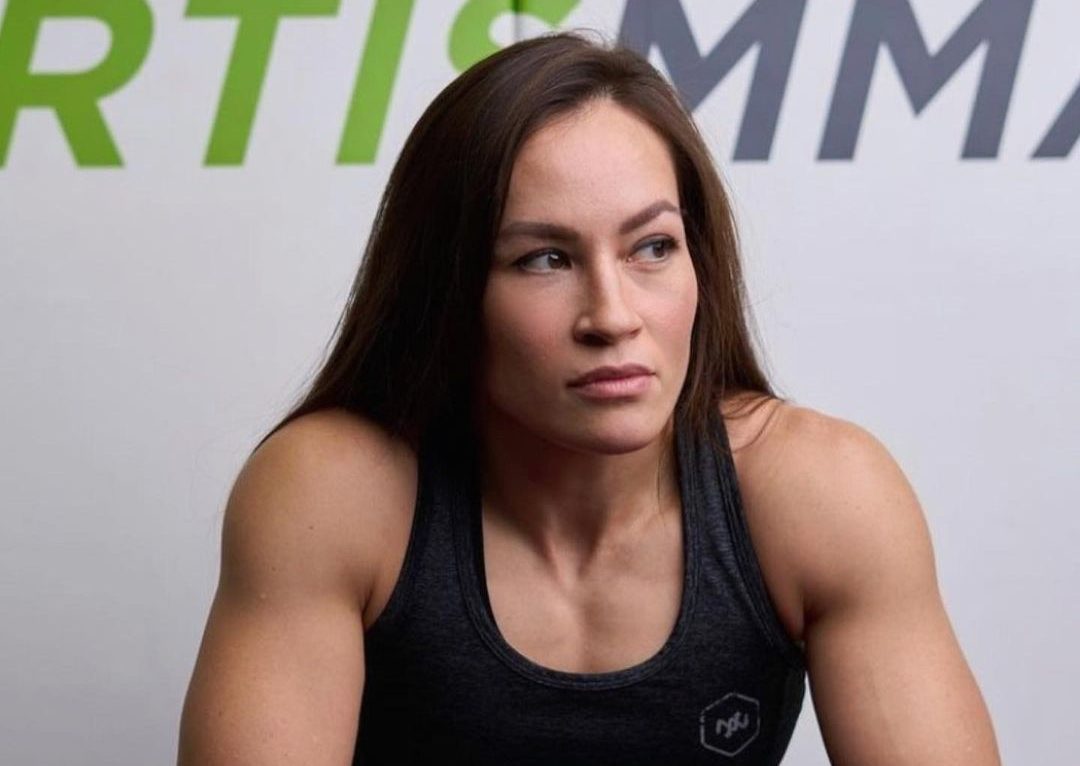 Credit: @jinhyufrey via Instagram
The former Invicta FC Atomweight Champion went viral when she defeated Darla Harris in an MMA match, gaining 2.3 million YouTube views. The growing interest in the MMA fighter meant it was difficult for Frey to find potential fights, with opponents already intimated by her fierce fighting skills.
Shelina Zadorsky – Soccer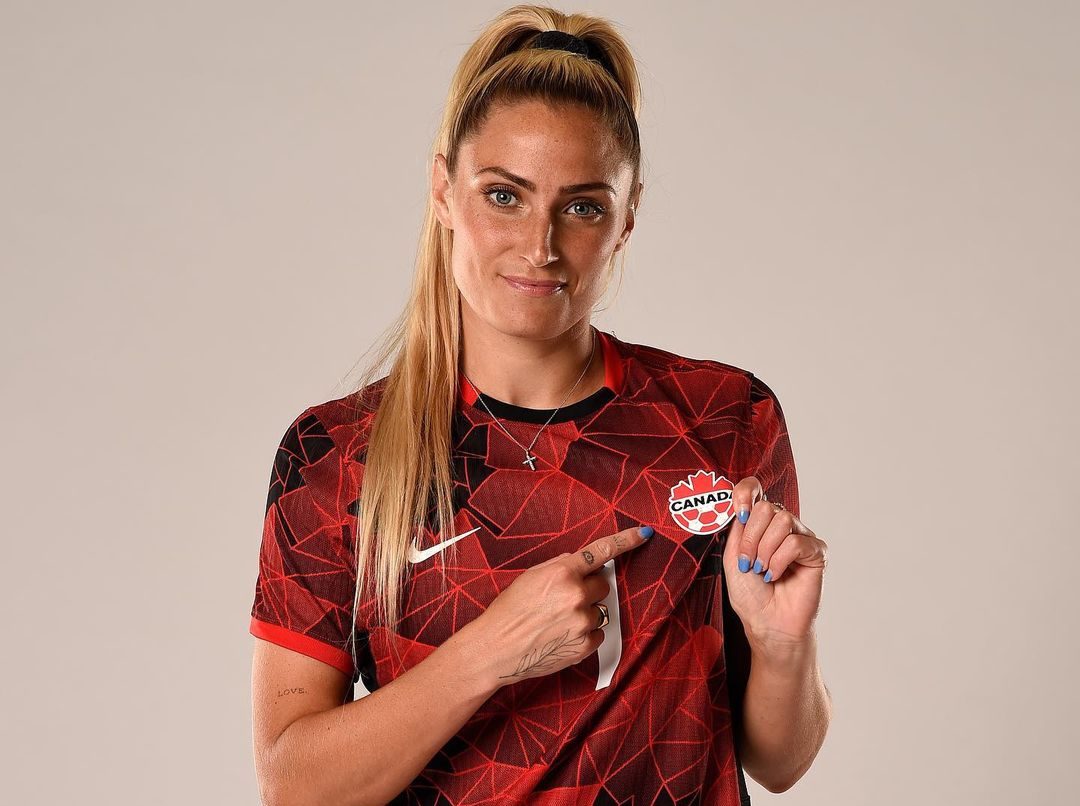 Credit: @shelinaz via Instagram
Currently playing for Tottenham Hotspur in the English FA Women's Super League, Zadorsky earned a bronze medal at the Rio de Janeiro Summer Olympics in 2016, for her incredible performance with her Canadian soccer team. She then went on to win a gold medal at the 2020 Summer Olympics in Tokyo, showing her huge potential.
Yulia Efimova – Swimming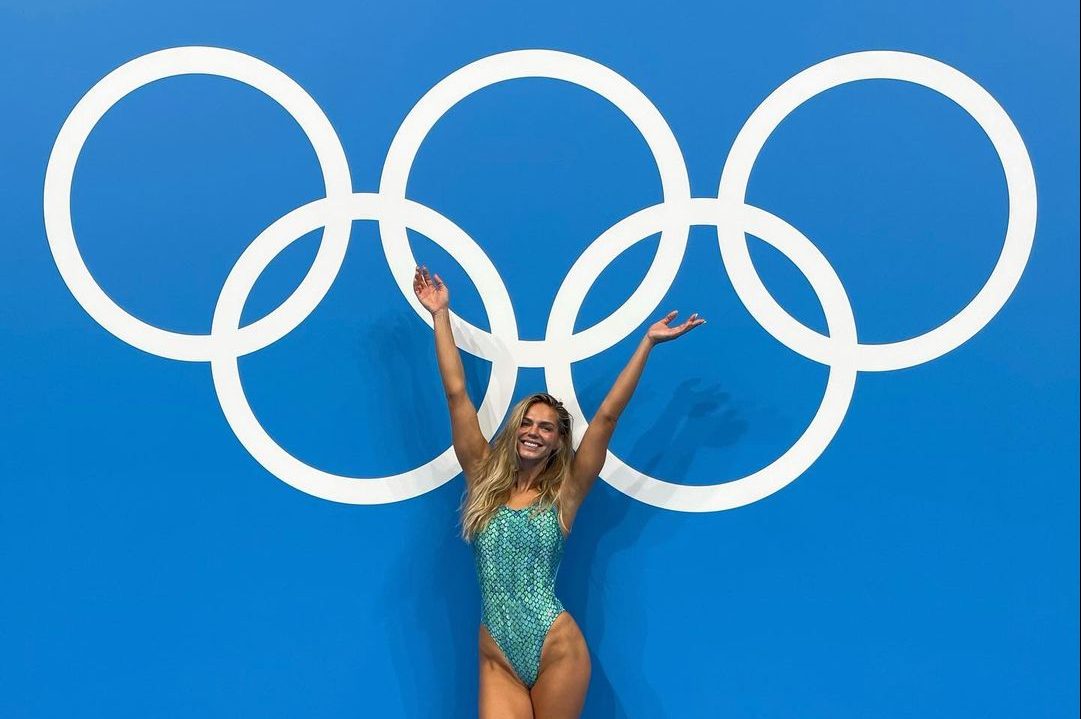 Credit: @pryanya93 via Instagram
Efimova has had a controversial swimming career, most notably when she was wrapped up in a scandal when she was accused of blood doping. She has two violations on her record, but she still denies any wrongdoing. She is a former world record holder for her performance in the long course 50-meter breaststroke, along with winning 109 total medals.
Ivet Lalova-Collio – Track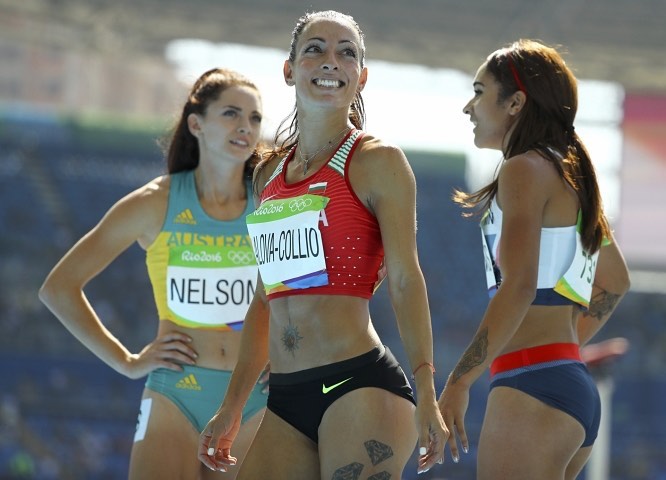 Credit: @ivet_lalova via Instagram
Lalova has the big claim of being the 13th fastest female 100-meter track runner in history. In 2012, the athlete won gold at the European Athletics Championships, while in 2016 she won two silver medals. She's participated in five editions of the Olympic Games, despite a leg injury forcing her to take a two-year hiatus.
F
á

tima Diame – Long Jump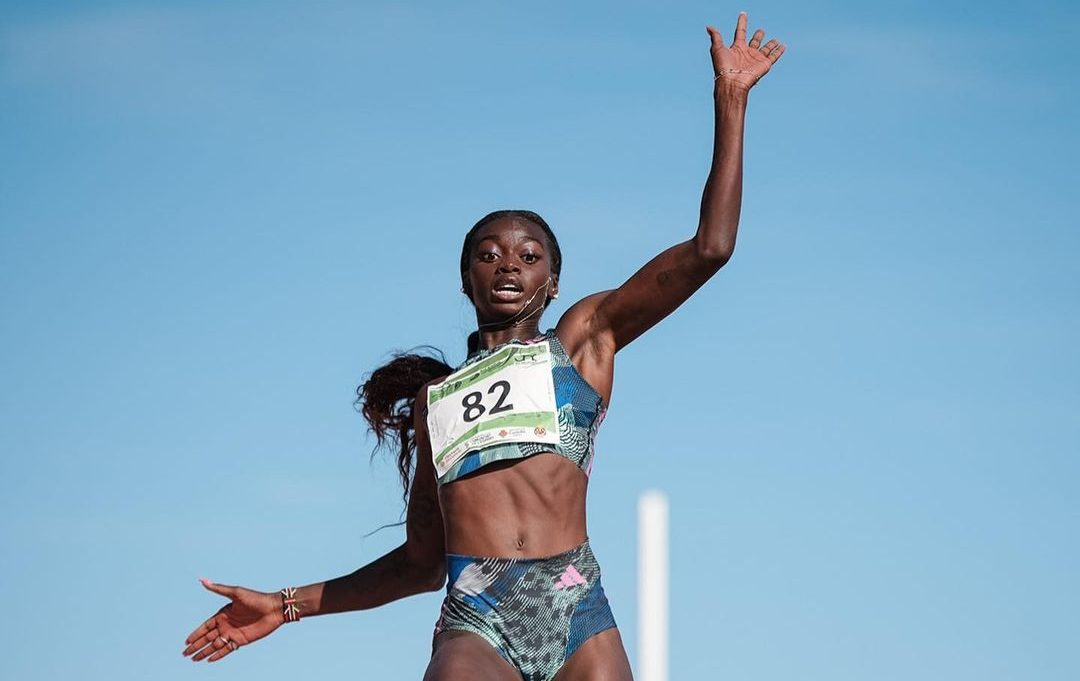 Credit: @fatimadiame via Instagram
By the young age of 17, Fátima Diame became the Spanish national indoor champion in both the long jump and the 60 meters, setting her up for an incredible career. In summer 2021, Diame represented Spain at the Olympic Games. She walked away with 21st place.
Brooke "The Bully" Mayo – MMA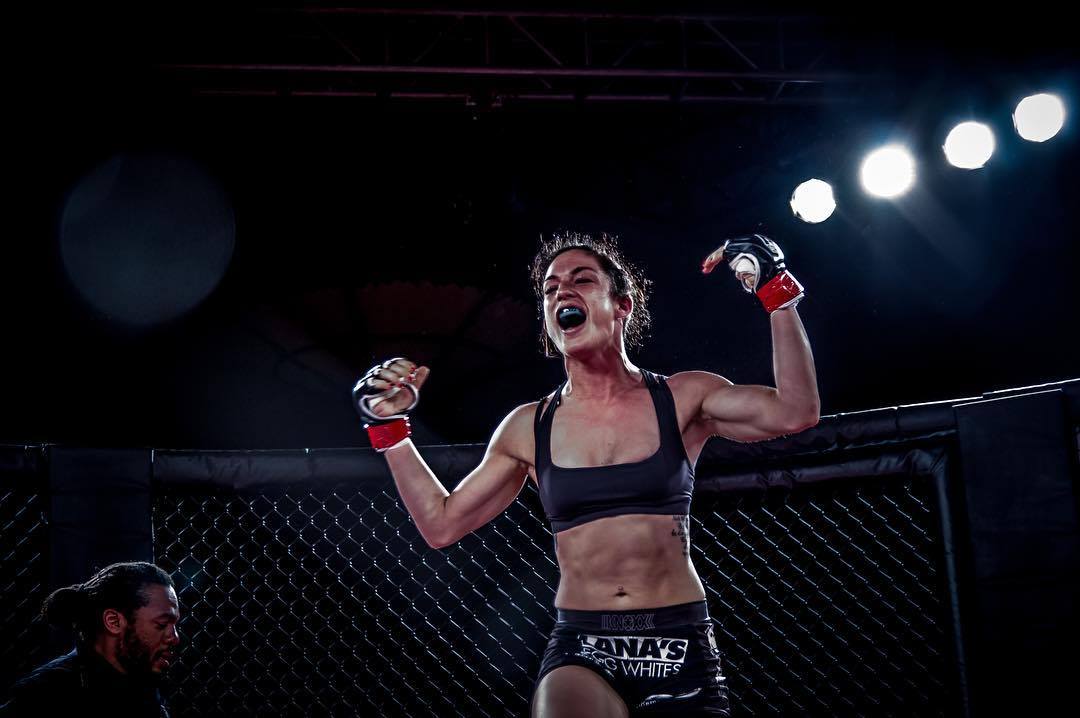 Credit: bmayo13 via Facebook
While Mayo is an established MMA fighter, she originally wanted to pursue soccer. Her dreams were dashed when an injury forced a change of plans, leading her to MMA fighting. With an amassed $11,000 in winnings, only time will tell if Mayo manages to become an MMA legend.
Michelle Jenneke – Hurdling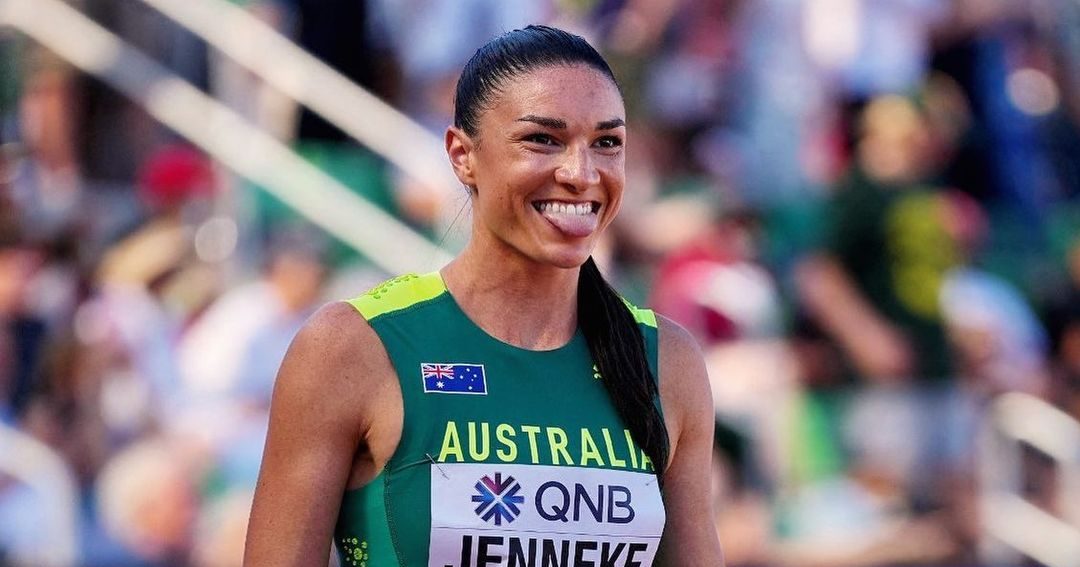 Credit: @mjenneke93 via Instagram
Michelle Jenneke juggles her career as a model and a hurdler – excelling at both. She earned a silver medal in the 100-meter hurdles at the 2010 Summer Youth Olympics. The hurdler also received global attention when her energetic warm-up dance went viral in 2012, before being featured in the 2013 Sports Illustrated Swimsuit Issue.
Robin Bone – Pole Vaulting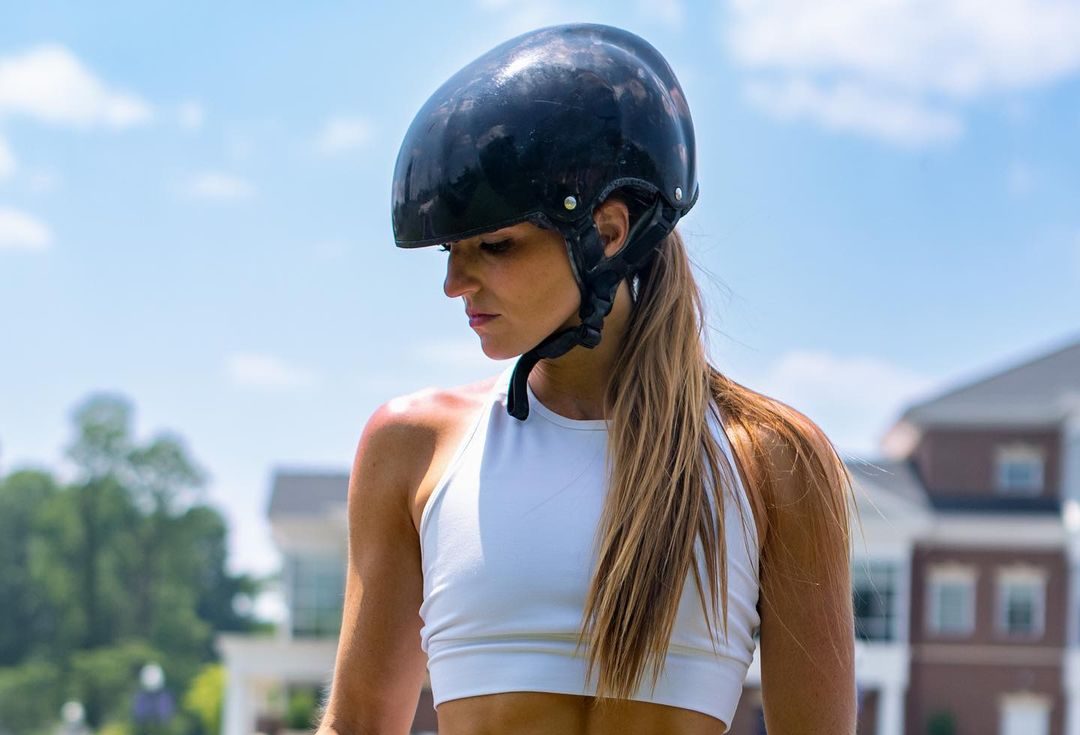 Credit: @robinbone via Instagram
Due to suffering five concussions before her 16th birthday, Bone always wears a helmet when pole vaulting, protecting herself from further damage. The Canadian athlete has amassed more than 130,000 followers on her Instagram account, with fans eager to see how her promising career progresses.
Katie Boulter – Tennis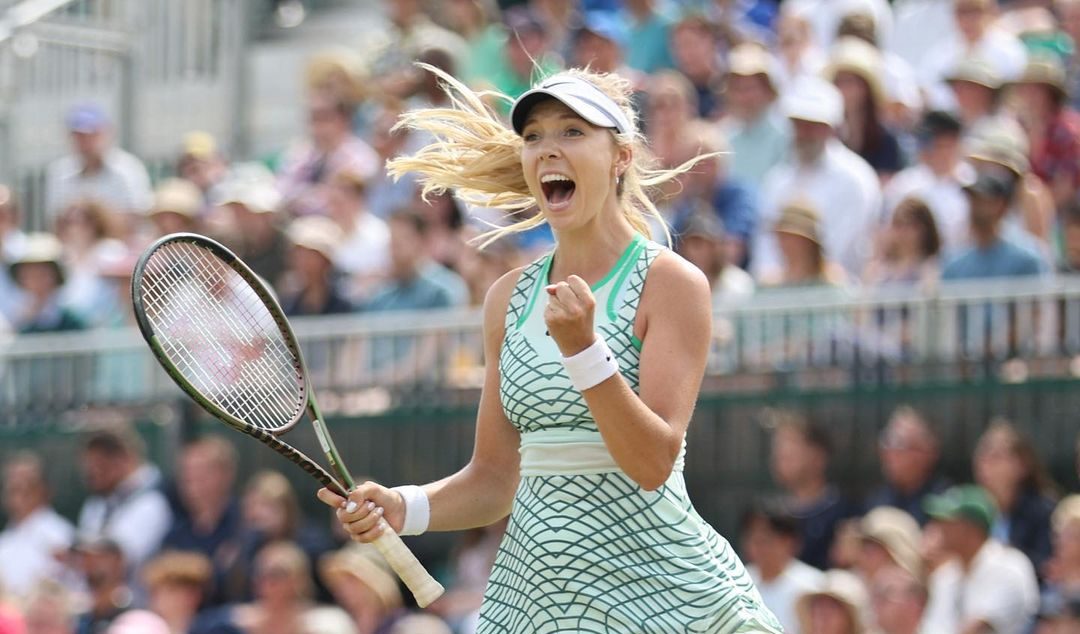 Credit: @katiecboulter via Instagram
Katie Boulter has all eyes on her right now, with her incredible performances captivating tennis fans. Currently rated as the British women's number one player, she's won seven singles titles and four doubles titles. Already amassing a huge $1,287,505 in prize money, Boulter's future in tennis looks bright.