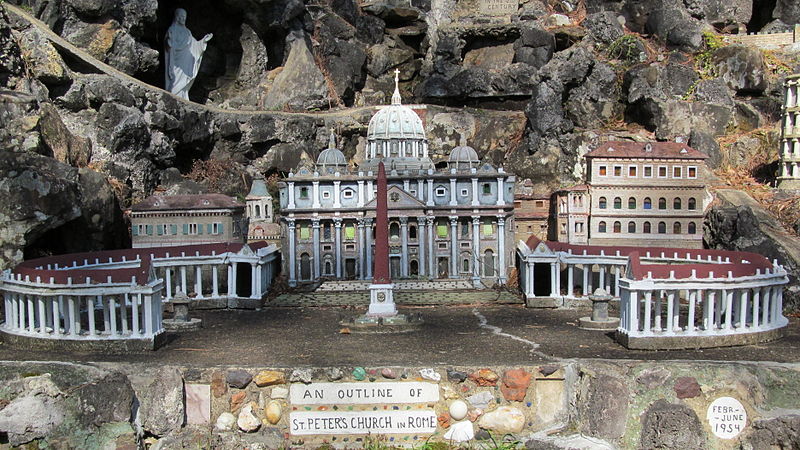 Market Theater Gum Wall: Seattle, Washington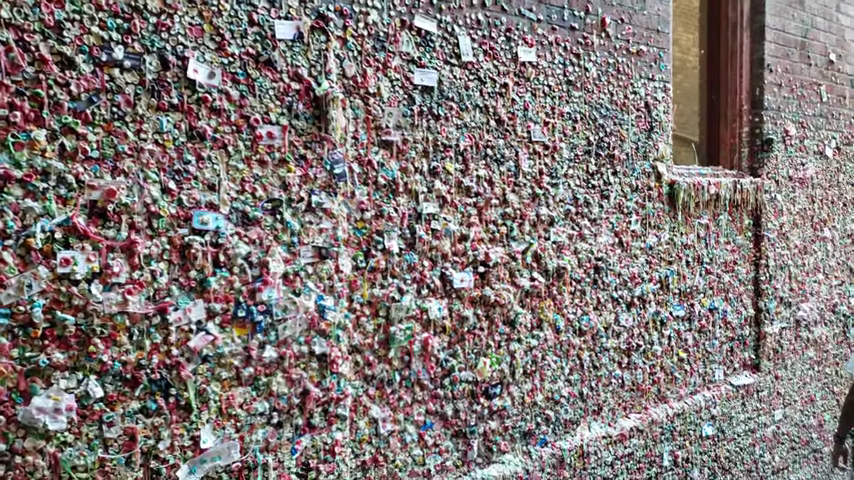 Credit: bigcheaptrickfan via YouTube
Seattle, Washington, offers captivating attractions, including the famous Market Theater Gum Wall. However, the Gum Wall may not be for you if you're a germaphobe or prefer conventional sights. Situated beneath Pike Place Market, this unique wall is entirely covered in chewed-up gum. With so much to see in Seattle, exploring other destinations instead of the Gum Wall is recommended.
Times Square: New York City, New York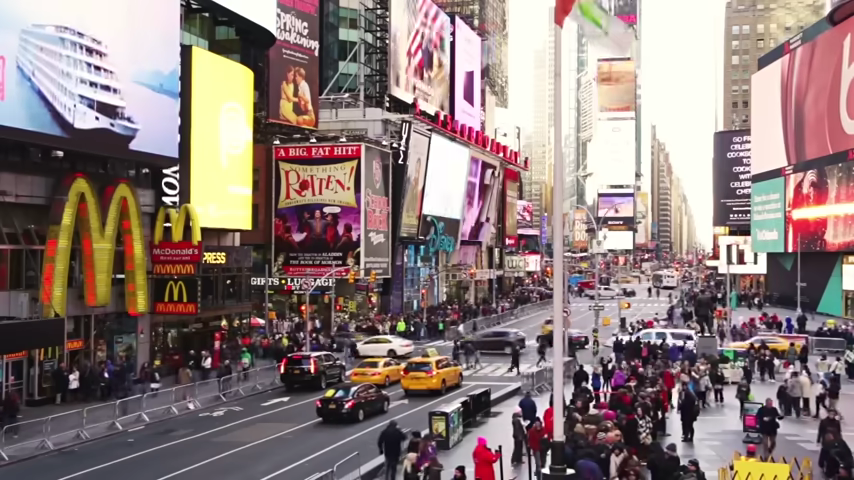 Credit: The Try Guys via YouTube
Travel guides recommend Times Square in New York City, but true New Yorkers know to avoid it. Situated in Manhattan, Times Square is known for bustling crowds, expensive souvenirs, generic chain restaurants, and people dressed in extravagant costumes. If you dislike crowds, Times Square isn't for you!
Corn Palace: Mitchell, South Dakota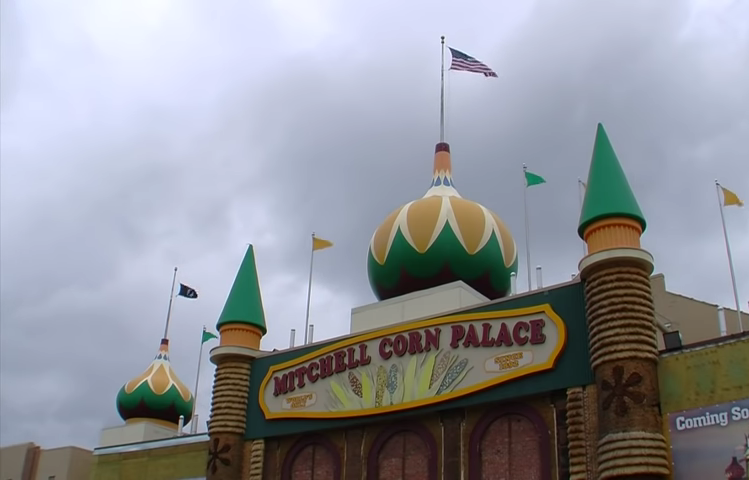 Credit: CNN via YouTube
South Dakota is famous for its stunning national parks like Badlands and Custer State Park, as well as the iconic Mount Rushmore. However, the Corn Palace, a tourist attraction covered in corn murals, is overrated. It's probably not worth a special trip unless you're a huge fan of the grain.
Shell Service Station: Winston-Salem, North Carolina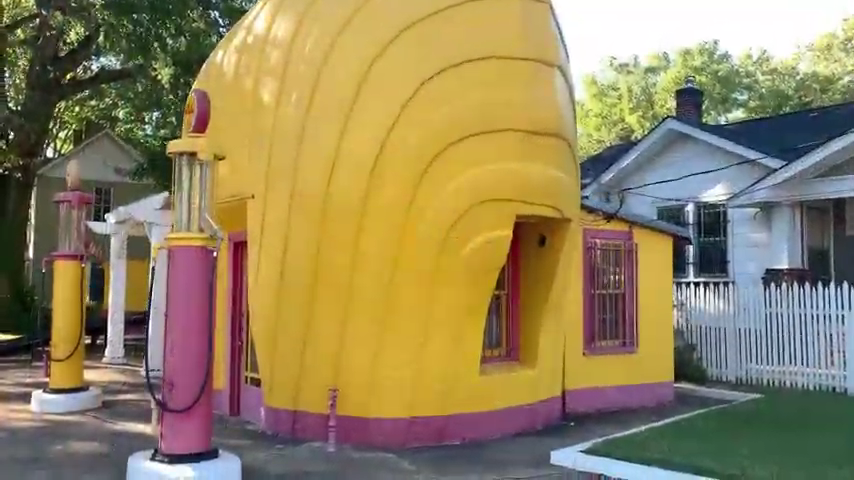 Credit: Random Earth via YouTube
The Shell Station in Winston-Salem, NC, was built in the 1920s. R.H. Burton and Ralph constructed it as part of the nationwide expansion of Shell gas stations. Today, it's the only remaining building out of the original eight, located at Sprauge and Peachtree streets. A fun sight, but hardly a must-see.
Faneuil Hall and Quincy Market: Boston, Massachusetts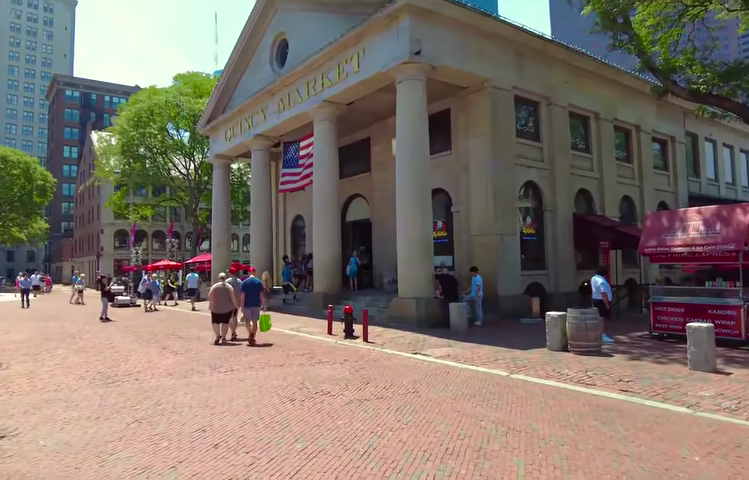 Credit: THE TABLE via YouTube
Boston, Massachusetts, is a popular tourist destination with numerous attractions. However, while iconic, Faneuil Hall and Quincy Market are tourist hubs like Times Square. They feature a marketplace with a food hall and shops, but there are other charming places in Boston for dining and shopping worth exploring instead.
Venetian Gondolas: Las Vegas, Nevada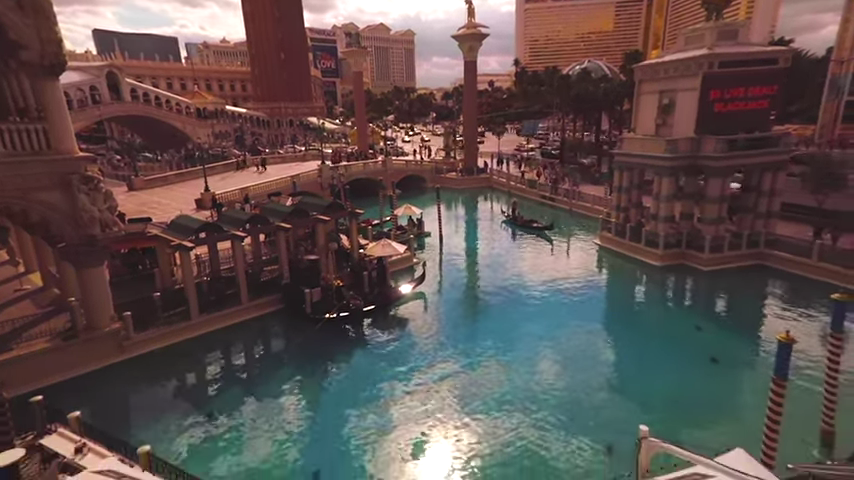 Credit: Military Aviation Channel. via YouTube
Las Vegas, Nevada, offers both popular attractions and tourist traps. The Venetian gondolas, modeled after the Italian rides, are a major draw. However, they fail to deliver the authentic experience visitors desire, resembling a short float through a chlorinated pool. The high cost doesn't match the underwhelming experience.
Liberty Bell: Philadelphia, Pennsylvania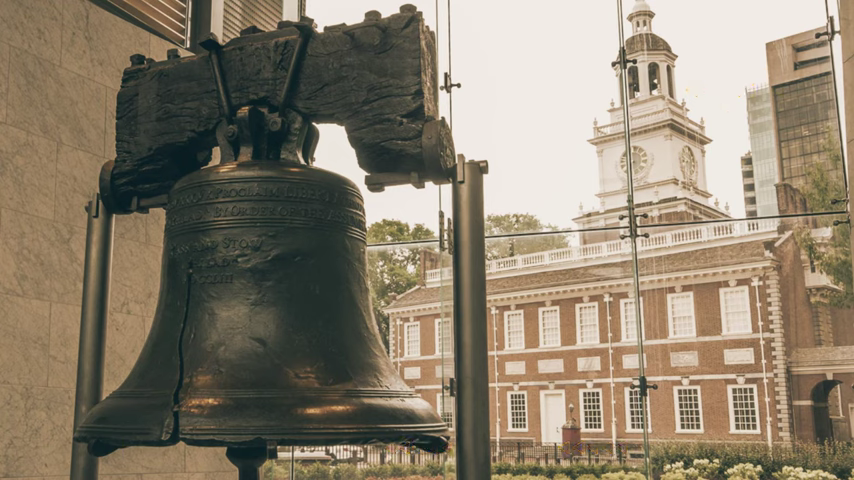 Credit: FISM TV via YouTube
The Liberty Bell is historically significant, rung after the signing of the Declaration of Independence. While iconic, exploring other adventures in the City of Brotherly Love is a much better use of your time. Philadelphia offers numerous attractions, and while seeing the Liberty Bell in Old City may be worth it once, it's not essential.
Hollywood Sign: Los Angeles, California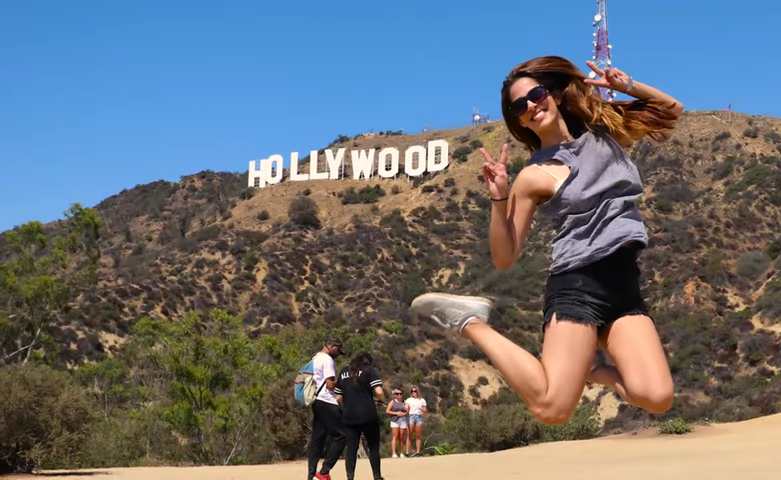 Credit: The National Desk via YouTube
Hollywood is famous for its film industry, attracting movie enthusiasts and tourists eager to see the iconic Hollywood sign. While it may be renowned, the sign is severely overrated. When in Los Angeles, it's best to explore the city's restaurants, retail shops, and museums to truly experience its vibrant culture rather than solely focusing on this overhyped attraction.
Waikiki Beach: Oahu, Hawaii
Credit: Traveling with Andrew via YouTube
Hawaii is a tropical paradise with few downsides. Unfortunately, the stunning Waikiki Beach is a tourist-centric area, featuring hotels, expensive shops, chain restaurants, and a crowded beach, resembling tourist traps you can find anywhere else in America. To experience the true beauty of Hawaii, visit places like Maui's Pipiwai Trail or Oahu's Lanai Lookout, both near Waikiki Beach.
Alien Sanctuary Town: Roswell, New Mexico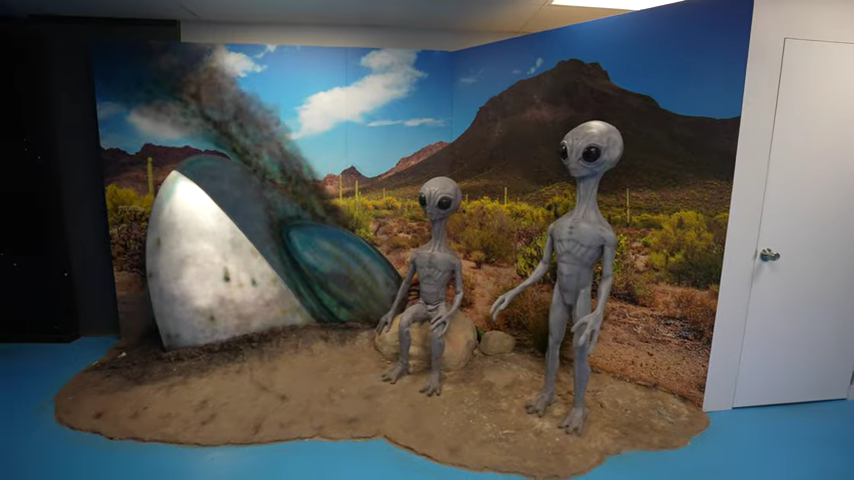 Credit: Through My Lens via YouTube
Roswell, New Mexico, is a must-visit for believers in extraterrestrial life. Famous for the alleged landing of a UFO-like "flying disc" in 1947, Roswell has embraced its extraterrestrial reputation with a thriving tourist industry focused on aliens and UFO memorabilia. Yet, to be frank, exploring the town can be accomplished in a day and may not be worthwhile for those not captivated by these subjects.
Hollywood Walk of Fame: Los Angeles, California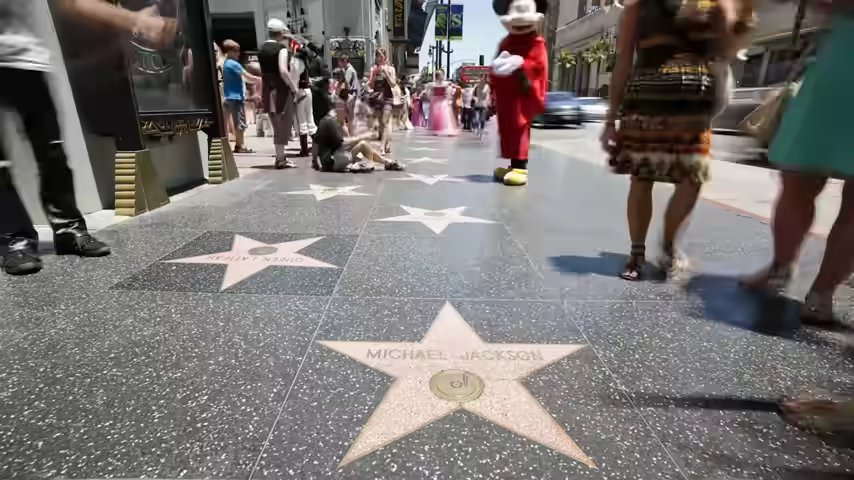 Credit: Grunge via YouTube
The Hollywood Walk of Fame is famous around the world for its slew of celebrity names, ranging from Michael Jackson to Avril Lavigne. Unfortunately, while the street may be free to walk, it's littered with tacky souvenir shops and pushy tour companies, destroying the illusion of old-school Hollywood glamour.
Niagara Falls: New York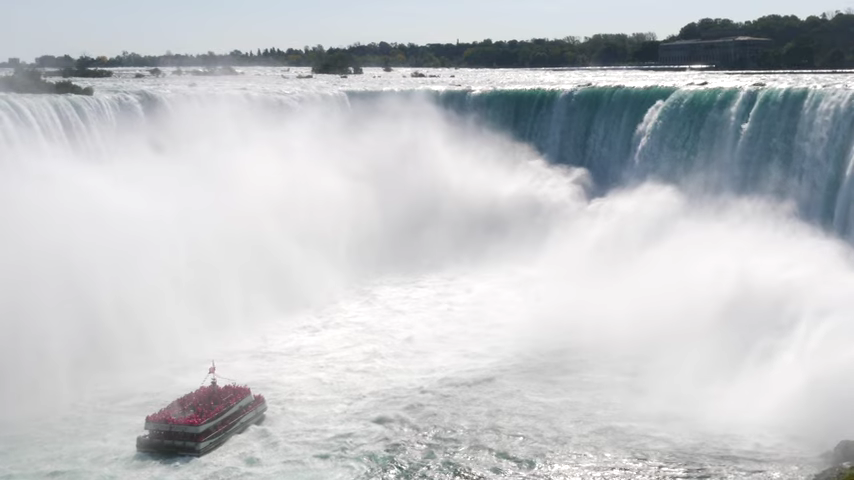 Credit: Creative Travel Guide via YouTube
While witnessing the world's highest flow of water tumble over cliffs is an undoubtedly impressive sight, the surroundings of Niagara Falls let it down. Next to nature's greatest wonder are fast foods joints, arcades, and tacky souvenir shops. Worse still, there's no choice of accommodation, meaning you'll have to fork out to stay at the location's only (and overpriced!) motel.
Mount Rushmore: South Dakota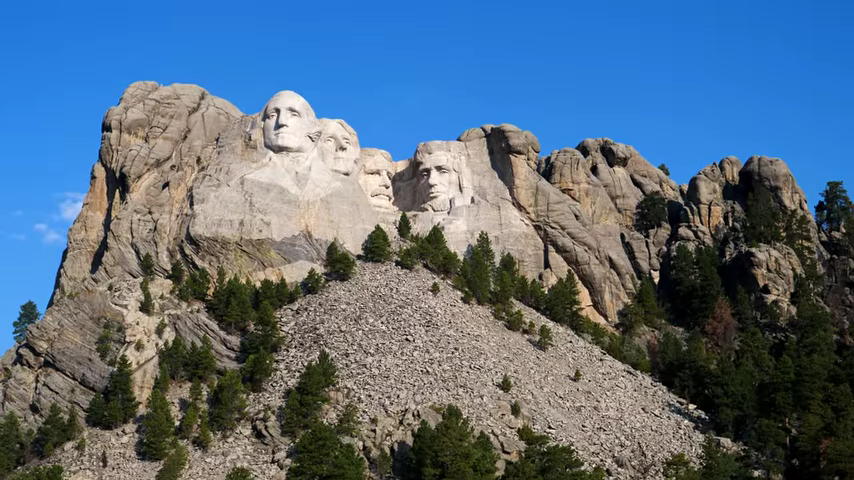 Credit: America's Parks via YouTube
Mount Rushmore is an incredible feat of engineering, there's no denying that. However, once you've seen the monument, there's little else to occupy your mind. That wouldn't be an issue if it wasn't so remote, but Mount Rushmore is hidden deep within the mountains, meaning a lengthy trip is required for a short stay.
The Space Needle: Seattle, Washington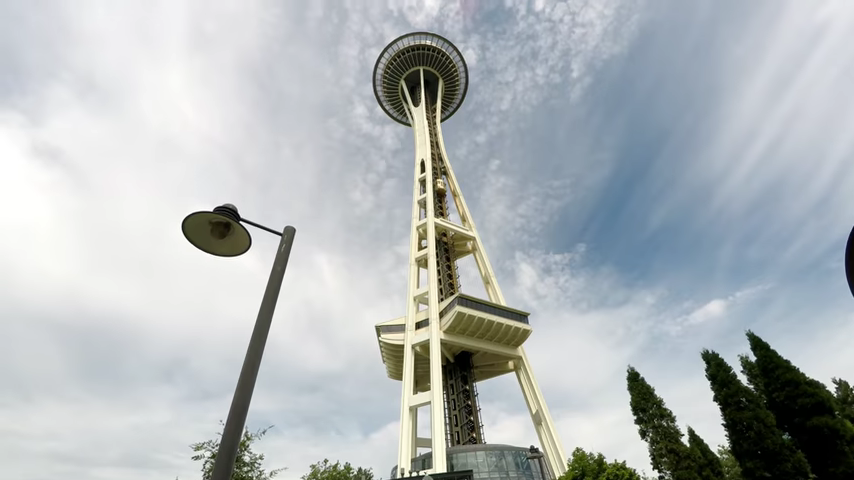 Credit: TravelTouristVideos via YouTube
The Space Needle offers breathtaking views of the city of Seattle – but at a cost. The 41-second trip to the top is accompanied by dull, factual spiel, while the Needle itself is home to several tourist shops, enticing you to spend your hard-earned money on overpriced junk
The Statue of Liberty: New York City, New York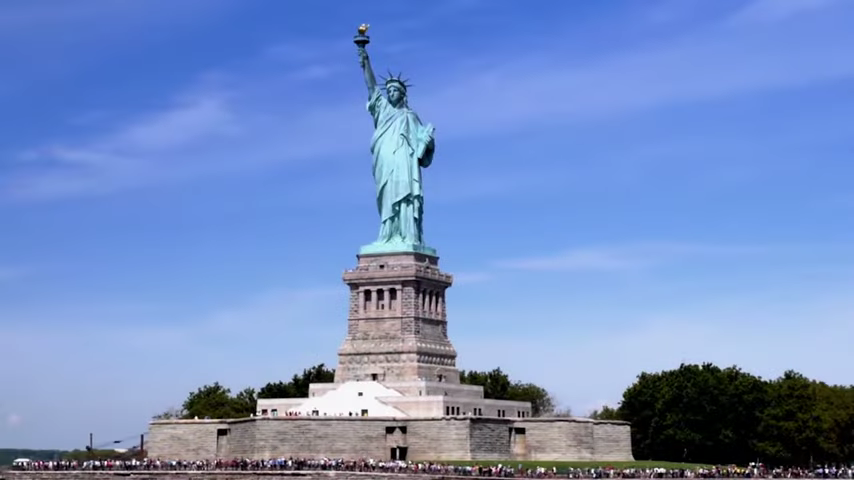 Credit: See U in History / Mythology via YouTube
The Statue of Liberty is arguably one of the most iconic landmarks in America, attracting hundreds of thousands of tourists every year. Standing at just 93 meters, it's not quite as impressive as it seems in the movies. Besides, there are plenty of other more exciting things to experience in New York City.
The Mall of America: Minnesota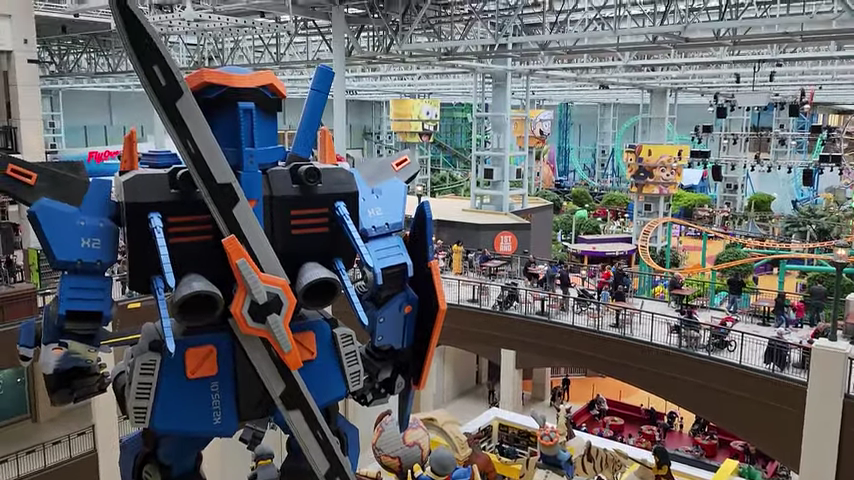 Credit: All Things Travel by Julie via YouTube
This one shouldn't come as a great surprise. The supposed greatest Mall of America is just that – a mall. If your idea of a fun day out is grappling with sweaty tourists, queuing in huge lines, and spending huge wads of dollars on unnecessary items, hit up the mall. Otherwise, it's best to give this tourist spot a miss.
The Four Corners: Utah, Arizona, Colorado, and New Mexico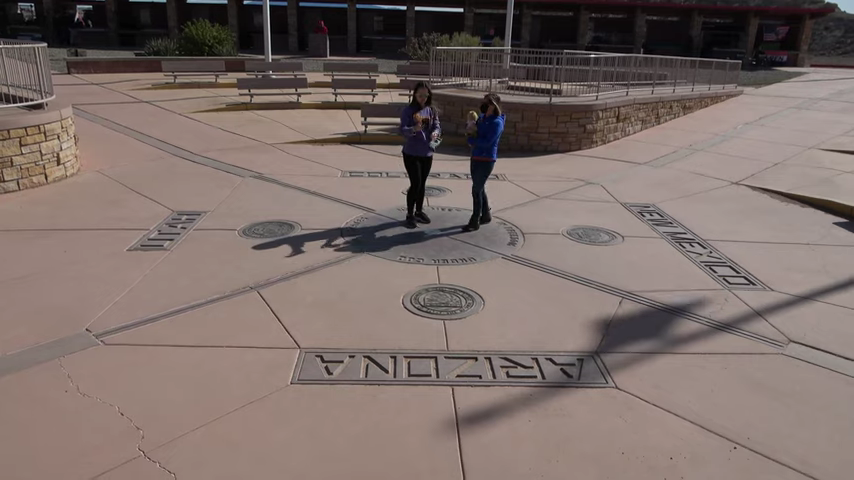 Credit: Hoosier Tim's Travel Videos via YouTube
While standing on four different state lines sounds like a must-do bucket list experience, the reality is actually quite dull. You'll find yourself standing in the middle of nowhere for a disappointing photo op on top of a concrete slab. Worse still, the actual intersection of the states is reportedly 1,800 feet away.
Bourbon Street: New Orleans, Louisiana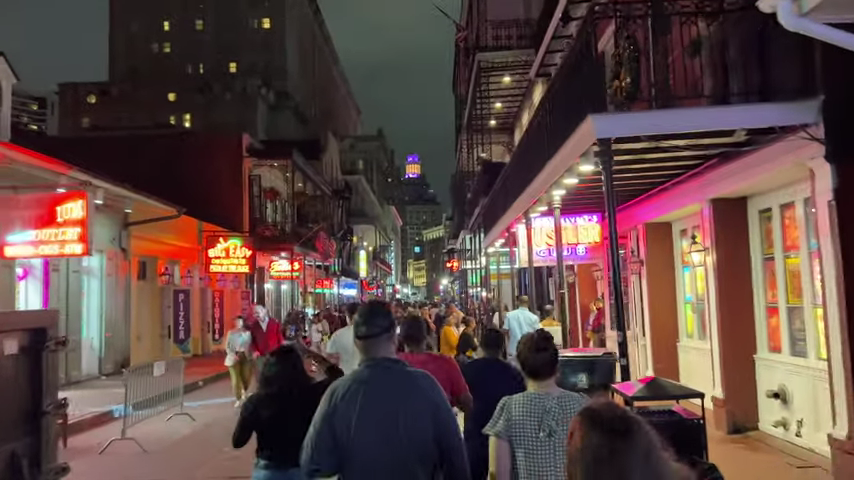 Credit: BigC Vlogs via YouTube
Bourbon Street is a popular tourist destination in New Orleans, with bright neon signs, lively bars, and an electric atmosphere, making it a must-see for many travellers. However, the bars are tacky and the streets are full of peddlers swathing you with plastic beads. For a better experience, hit up Jackson Square.
The Washington Monument: Washington, D.C.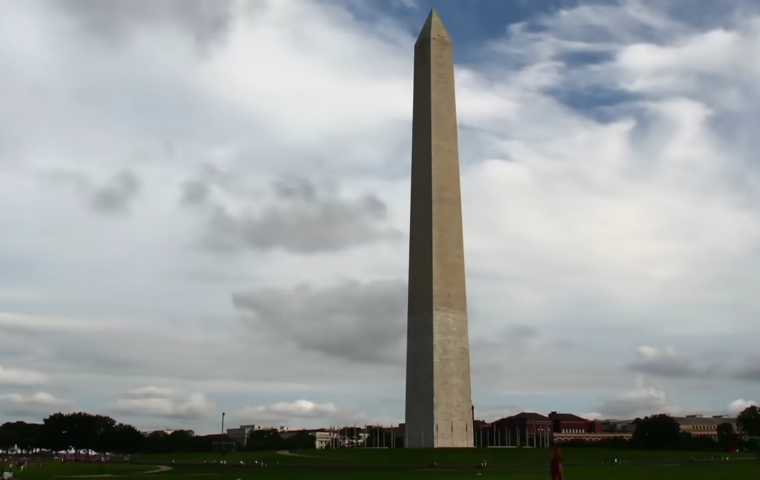 Credit: The B1M via YouTube
There's no way around it – The Washington Monument is just straight-up boring. You can go to the top of the monument if you're willing to queue for hours on end, enduring the 70-second elevator ride to fight to glimpse mediocre views out of a measly eight windows.
Lombard Street: San Francisco, California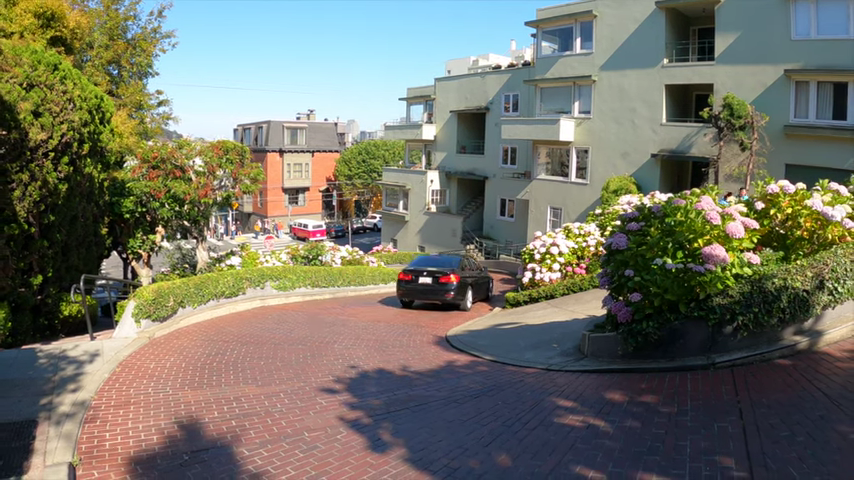 Credit: Mike's Road Trip via YouTube
Whatever you do, don't attempt to drive down San Fransisco's famously crooked Lombard Street. There's a speed limit in place of 5mph, meaning there's an endless queue of traffic, averaging around 350 cars an hour. Instead, walk the winding road for a far more enjoyable experience.
The Santa Monica Pier: California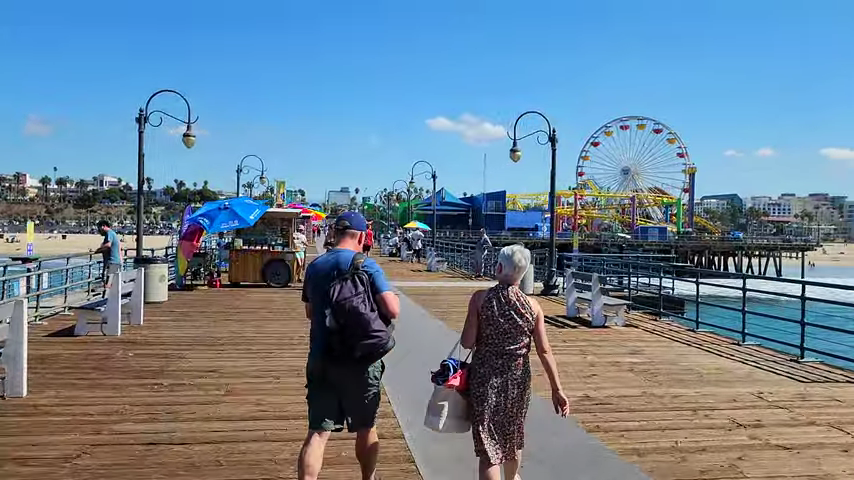 Credit: Yellow Productions via YouTube
Locals know to avoid The Santa Monica Pier, unimpressed by the constant stream of rude tourists. Not only is the destination horrendously overcrowded, but the pier itself is rundown, while the merch and food on offer is steeply-priced. Even worse, the water surrounding the pier is some of the most contaminated in the entire state.
Beale Street: Memphis, Tennessee
Credit: Icfrey Explores via YouTube
If you're looking for a taste of blues culture, avoid Beale Street at all costs. Despite all the beauty of James Baldwin's novel, if Beale Street could really talk – it would tell you to turn around! The 1.8 mile stretch of street is full of corporate brands wishing to cash in on naive tourists, leaving much to be desired if you're seeking something that remotely resembles authenticity.
The Empire State Building: New York City, New York
Credit: The B1M via YouTube
The Empire State Building could be a phenomenal experience, with the building boasting stunning views of New York City along with a beautiful marbled interior. However, you have to gaze out at the city through utilitarian-feeling metal bars, which kind of ruins the magic of the experience. Instead, head to the top of the Rockefeller Center for better views.
The White House: Washington, D.C.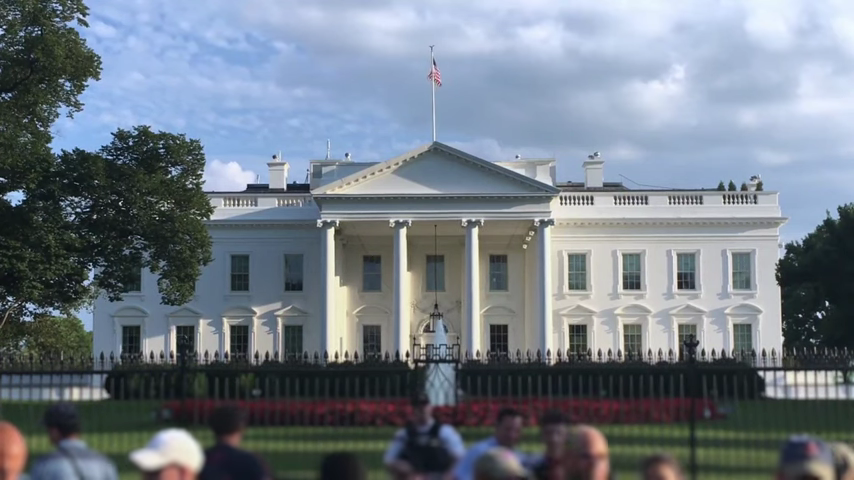 Credit: Trip Hacks DC via YouTube
Although The White House may seem visually striking in the movies, the reality is pretty disappointing. Sure, the most powerful man in the world lives there – and sure, it's been featured heavily in the media. When you arrive, however, you realize it's simply just a plain old building. Worth seeing if you're in the area, but certainly not worth a lengthy trip.
Plymouth Rock: Massachusetts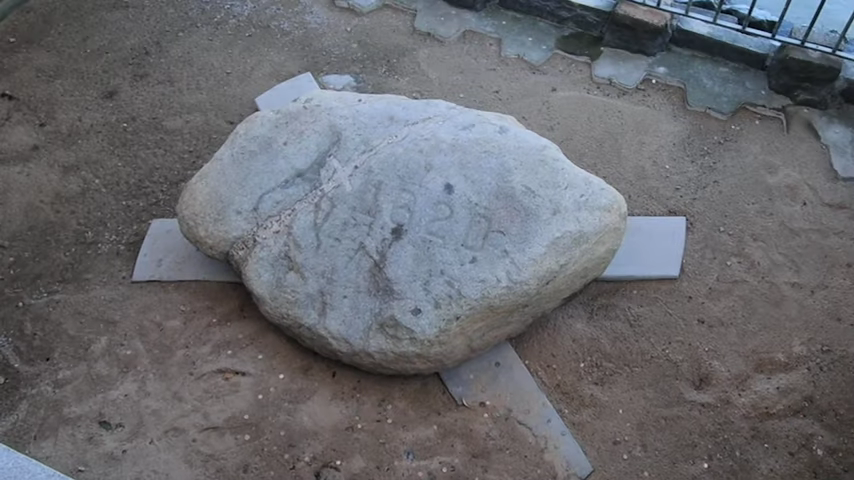 Credit: TAPintoTV via YouTube
With one million visitors each year, you'd think that Plymouth Rock would be worth seeing. Unfortunately, this isn't the case. The rock is just that – a slightly larger than average stone shoved on the ground, surrounded by bustling tourists. There's also no evidence suggesting that this was the Pilgrims' stepping stone to the New World, making the whole affair pretty redundant.
Vulcan Statue: Birmingham, Alabama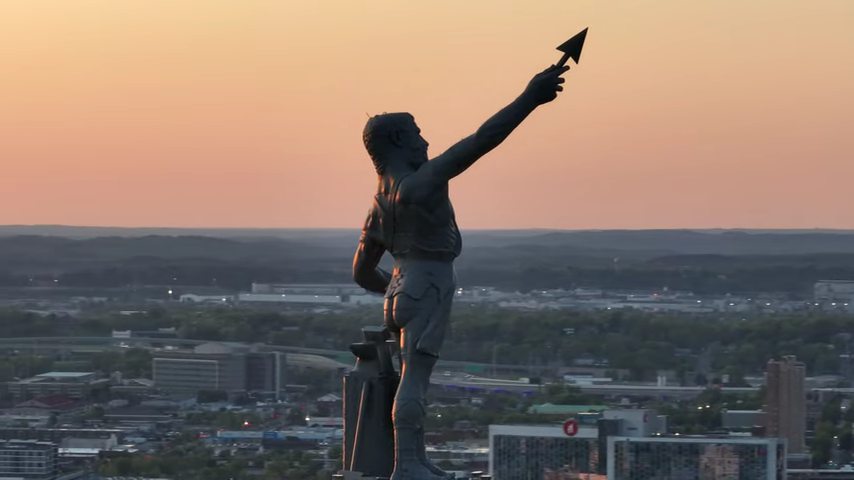 Credit: DFWald via YouTube
If you're borderline obsessed with state history, this may interest you. If not, it's best to give the Vulcan statue a miss. The six dollar fee to see the 56-foot tall statue of the Roman God up close feels like a cash grab, leaving you wishing that you'd saved your precious dollars.
Denali National Park and Preserve: Alaska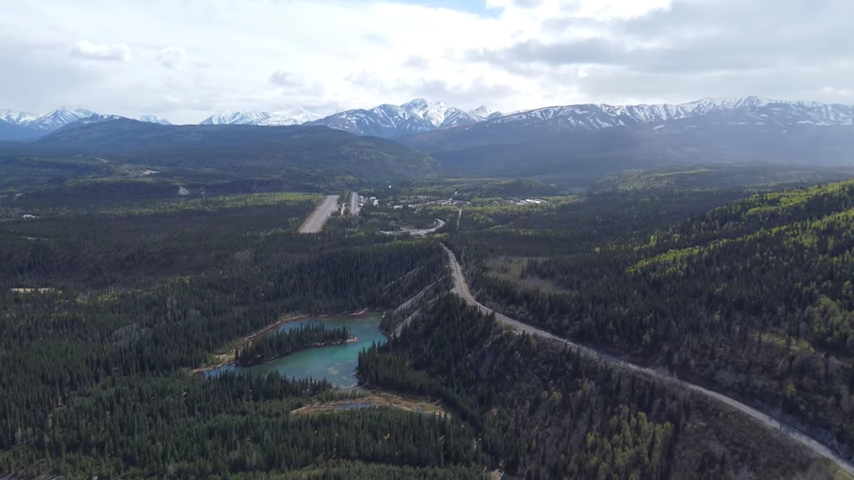 Credit: ViaTravelers via YouTube
Nothing beats gazing upon the wonders of nature with your own eyes. Unfortunately, if you visit Denali National Park in Alaska, those views will be short-lived. You can't drive very far into the park due to safety reasons, instead having to pay for a pricey – and quite frankly, disappointing – bus tour.
The Grand Canyon: Arizona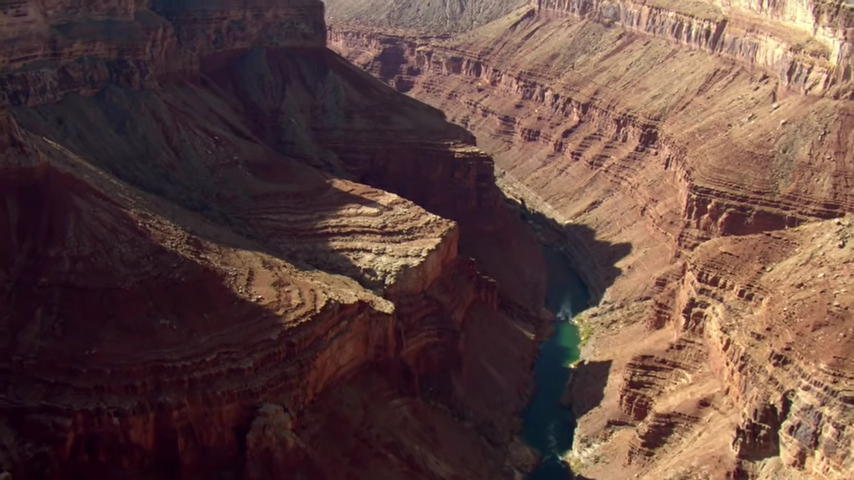 Credit: GrandCanyonNPS via YouTube
The Grand Canyon is impressive, there's no doubt about it. What ruins the experience, however, is the sheer amount of tourists. There are so many people that it's almost impossible to walk along the designated path, with tourists ignoring signs to not feed the animals or to not stand too close to the edge off the cliffs.
Hot Springs National Park: Arkansas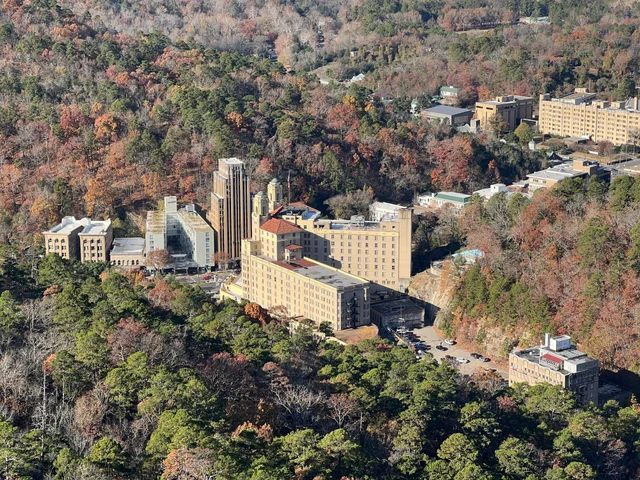 Credit: u/professional_cat77 via Reddit
The Hot Springs National Park isn't just busy – it practically serves as the nearby city's overflow spot. While the natural beauty of the area will take your breath away, so will the bustling crowds, amount of litter, and crowded scenic spots – for all the wrong reasons.
Disneyland Park, Anaheim: California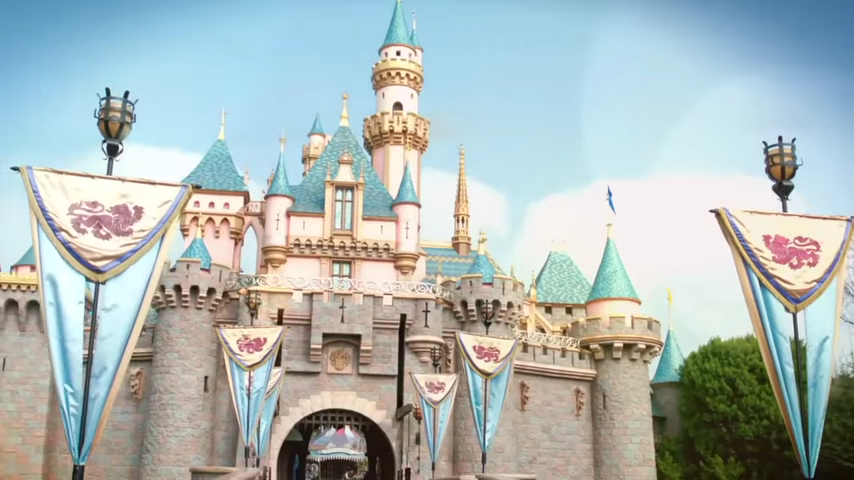 Credit: Disney Parks Addict via YouTube
The most magical place on Earth is severely lacking in any actual magic. With severely long queues, the most expensive merchandise in the world, and a constant, endless stream of unaware crowds to contend with, Disneyland isn't for the faint of heart. If you're expecting to go on a lot of rides, you're in for a disappointing surprise.
Vail Mountain Resort: Colorado
Credit: darekm101 – Cinematic Walking Tours via YouTube
Although these ski slopes are celebrated across the world, making them a popular vacation destination, they are slightly overrated. This is mainly due to high amounts of crowds, along with the resorts catering to only the extremely wealthy. If you're looking for a trip on the cheaper side, it's best to avoid these slopes.
Maritime Aquarium: Norwalk, Connecticut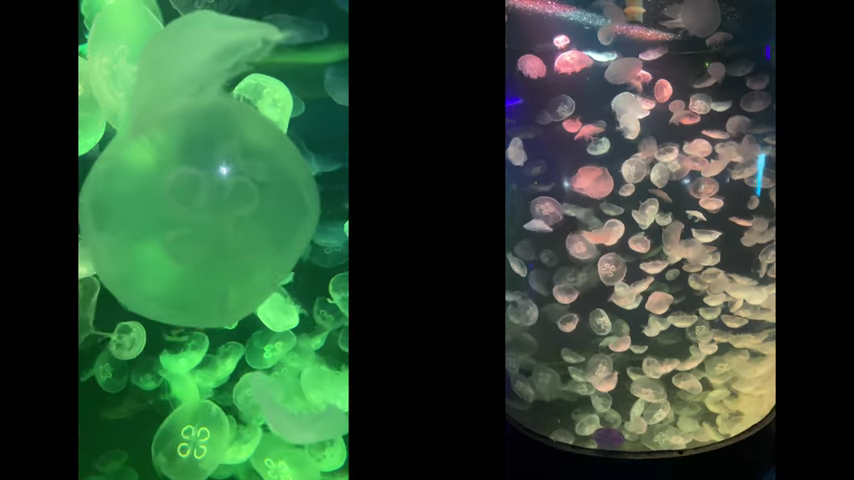 Credit: Aquascape Gods via YouTube
The Maritime Aquarium may seem like a perfect day out for you and the kids, but it's lacking – particularly in size. It only takes just over an hour to see everything that the aquarium has to offer, making for a disappointing day. Furthermore, it's horrendously disorganized, leading to both frustrated children and adults alike.
Rehoboth Beach: Delaware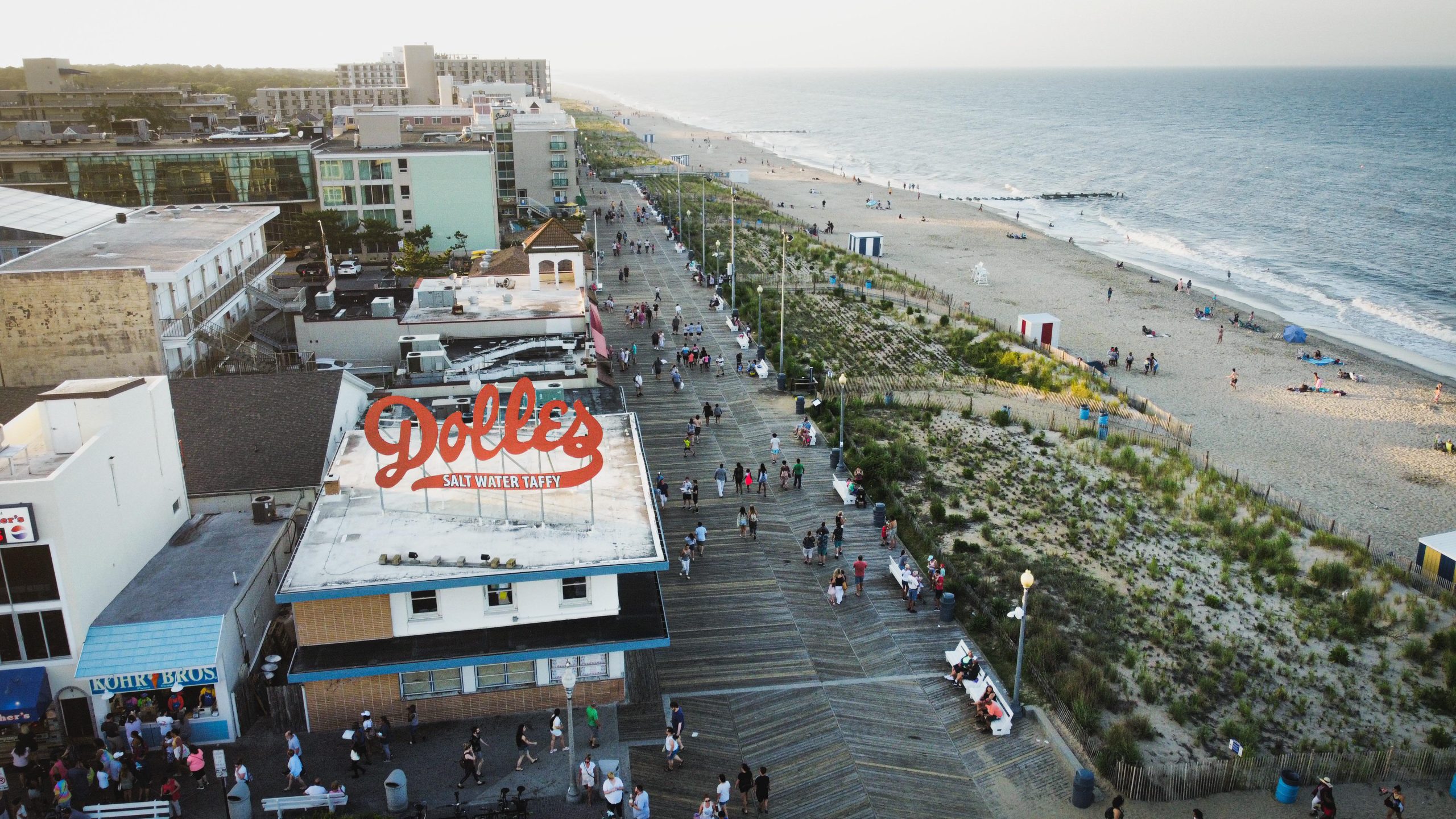 Credit: JonnyboiVEVO via Reddit
Beaches have a habit of being disappointing, the picturesque sand and seas failing to live up to those captured in photographs. Rehoboth Beach is no exception, once again due to the high levels of footfall. With tourism comes litter, tacky gift shops, and overpriced beach bars.
World of Coca-Cola: Atlanta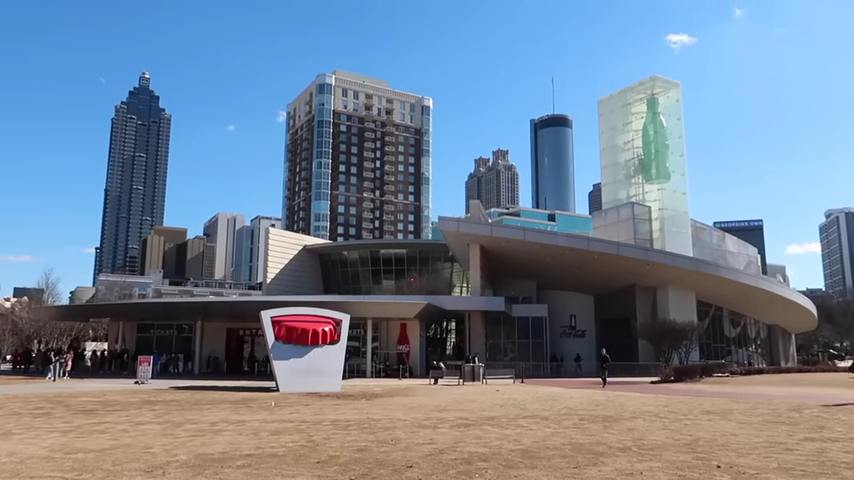 Credit: Tampa Jay via YouTube
Unless you're a diehard fan of Coca-Cola, give this so-called museum a miss. Though it may try to pretend that it's more than an extension of the Coca-Cola brand, the location is a mere tourist trap, with the sole purpose of trying to drain your dollars on unnecessary soft drink purchases.
The Bean: Chicago, Illinois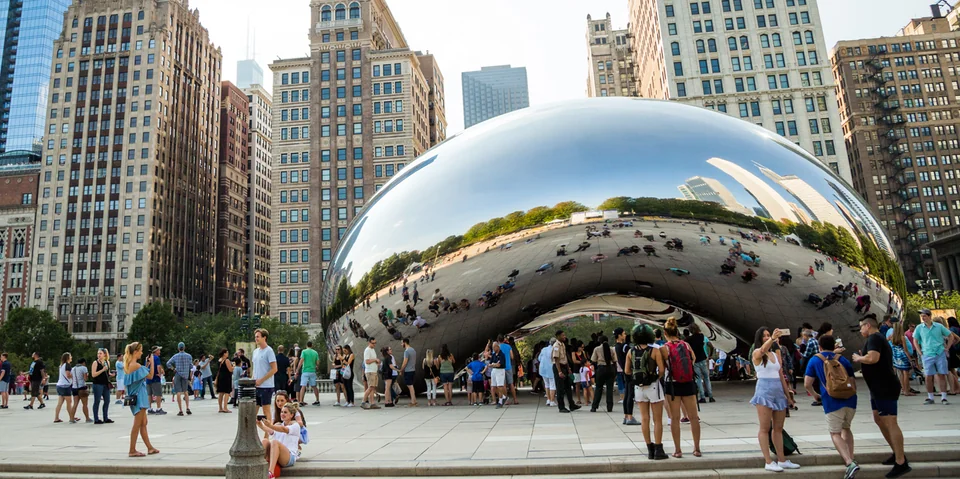 Credit: NewKidOnTheLach via Reddit
Known for its delicious coffee, Chicago celebrates its caffeinated roots with The Bean – a gigantic mirrored structure in the middle of the city. Unfortunately, it's constantly surrounded by eager tourists attempting to get that perfect Instagram-worthy selfie. Consider hitting up one of Chicago's many museums instead – it's a far better use of your time.
Indianapolis Motor Speedway: Indiana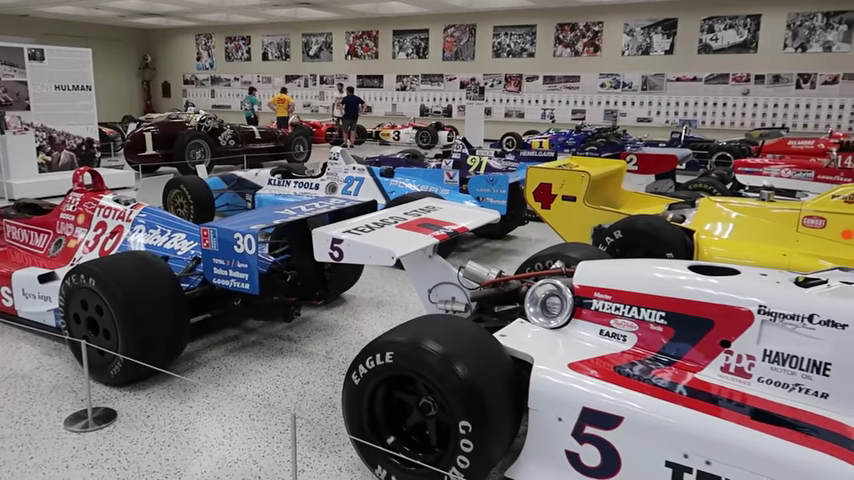 Credit: Eric Estepp via YouTube
While the Motor Speedway brings hundreds of thousands of visitors to the city of Indianapolis each year, the actual experience leaves a lot to be desired. It all needs to be modernized, as the museum features outdated displays, boring deliveries of information, and shabby-looking exhibits.
Iowa State Fair: Des Moines, Iowa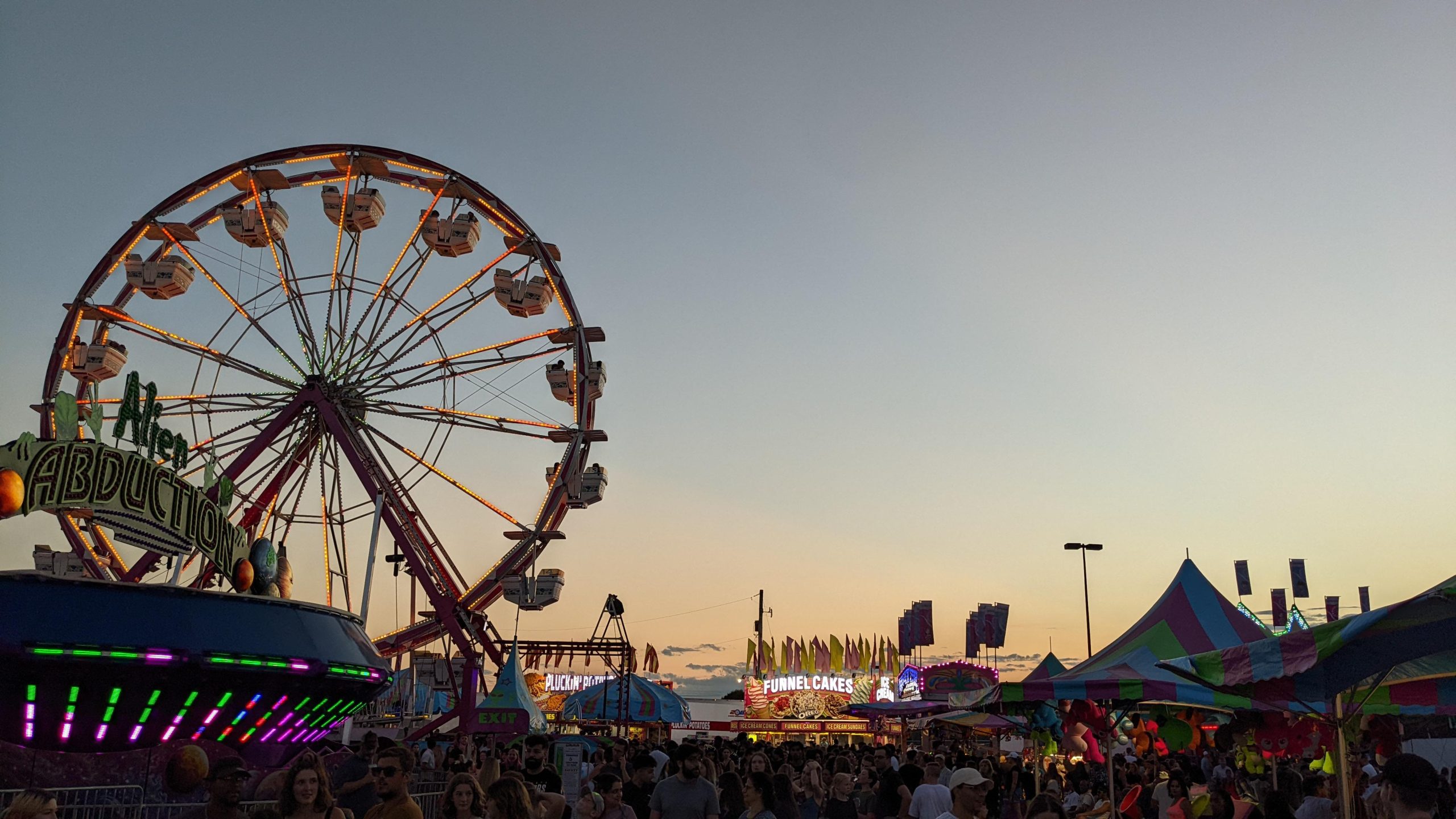 Credit: Iowa via Reddit
The annual State Fair has taken place every year since 1854, attracting a huge amount of tourism. Unfortunately, it's just like any fair you can attend across the country – it's too busy, too hot, and far too overpriced to offer any sense of value or enjoyment.
World's Largest Ball of Twine: Cawker City, Kansas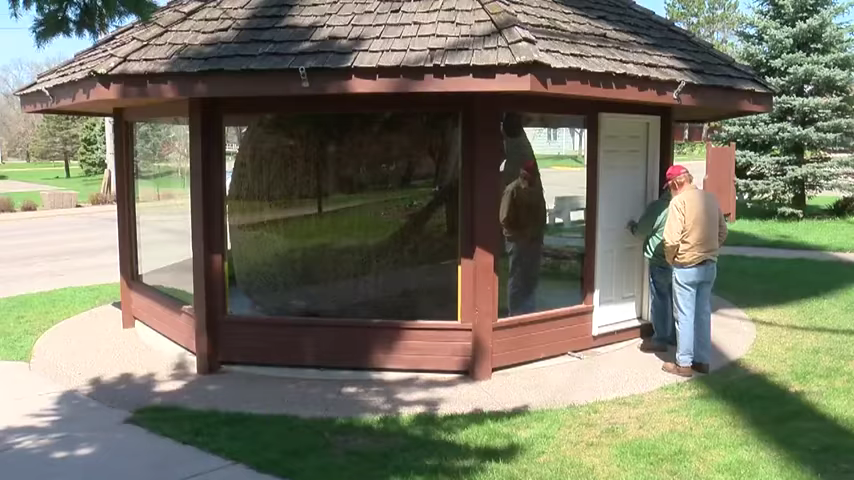 Credit: WCCO – CBS Minnesota via YouTube
Did you know that the world's largest ball of twine weighs 5,000 pounds and stands eight feet high? If not, you've just saved yourself a trip. That's all there is to know about this tourist attraction – with travellers only allowed to add to the colossal ball once a year.
Churchill Downs: Louisville, Kentucky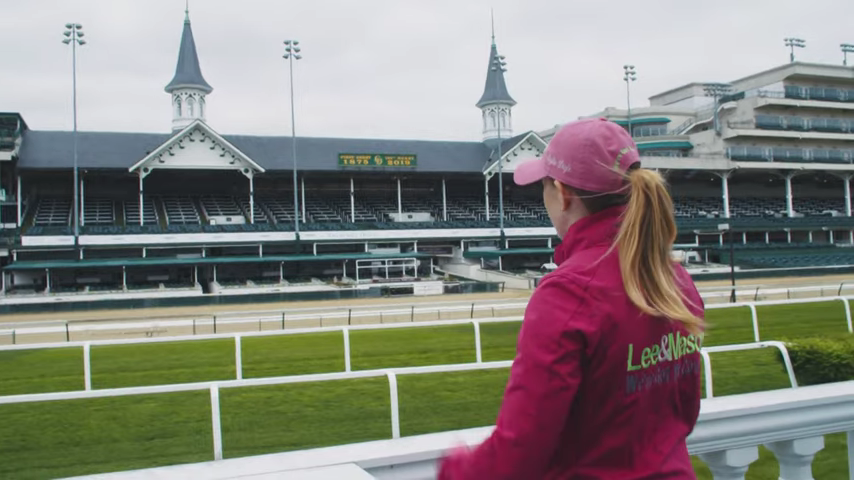 Credit: World Horse Racing via YouTube
Home of the Kentucky Derby since 1875, you may be tempted to pay a visit to the iconic track. However, it's overpriced and overrated, catering to the rich crowd as opposed to the average Joe. If you're in the area, it may be worth a quick visit… Otherwise, it's best to gallop in the opposite direction.
Ocean City: Maryland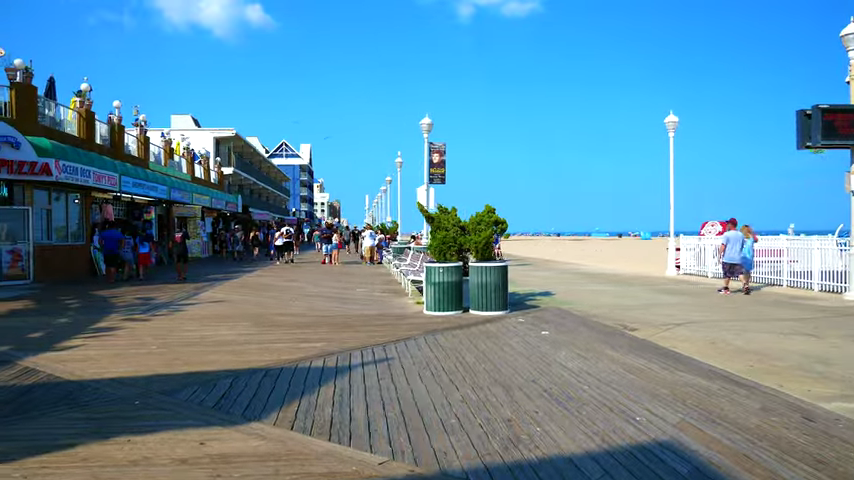 Credit: EMan Walks Travel Videos via YouTube
Maryland's three-mile boardwalk is an impressive feat, offering family fun, saltwater taffy, and plenty of exciting rides. Unfortunately, everything about the boardwalk screams cheap – apart from the prices. The food sold is basic, prioritizing high turnover over quality, while the expensive rides will set you back a significant sum.
Myrtle Beach: South Carolina
Credit: @carmenandbrian via Instagram
Myrtle Beach is a hotspot for Spring Break, full of beer-guzzling frat boys, unhygienic foam parties, and overcrowded bars. Nicknamed Dirty Myrtle, this beach and its sea are full of bacteria, along with a slew of litter and a terrifyingly high crime rate. Do yourself a favor and pick a better beach for your family outing.
The Alamo: San Antonio, Texas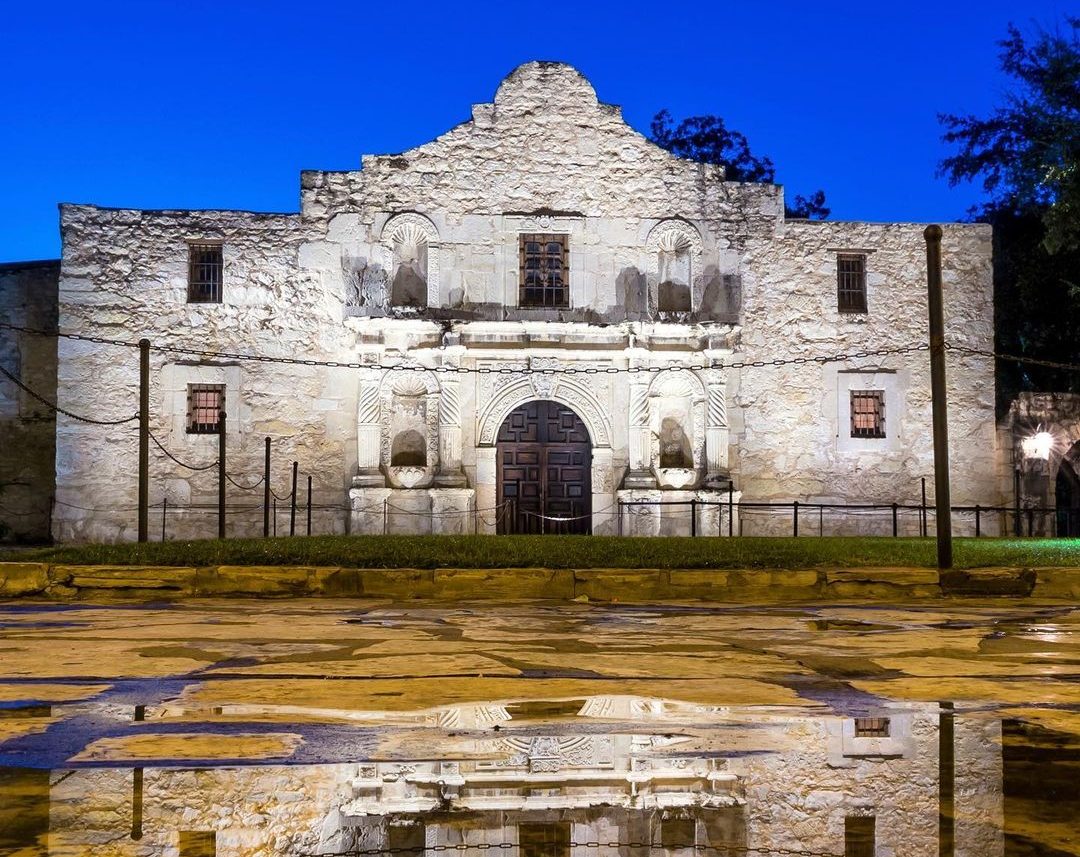 Credit: @dallaswanderer via Instagram
While the battle of the Alamo is certainly worth remembering, the tourist attraction may be better off being left in the past. It's essentially just a gathering of decrepit old buildings, with little to fill your time. Worth taking a peek if you're in the area, but certainly not worth a lengthy trip.
The Magnificent Mile: Chicago, Illinois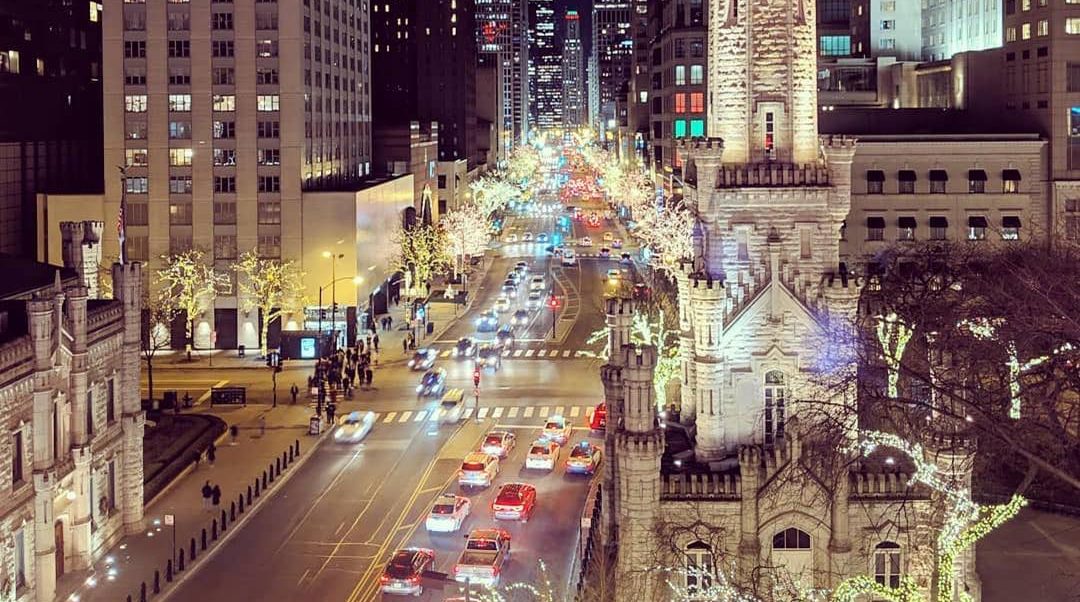 Credit: @streetervillescene via Instagram
Pricey parking, expensive merch, and crowded streets dampen the overall experience of the so-called Magnificent Mile. While there's a variety of museums, bars, and restaurants, the area doesn't feature anything particularly remarkable. In fact, you can find similar experiences in cities all over the country.
Hell's Kitchen: Las Vegas, Nevada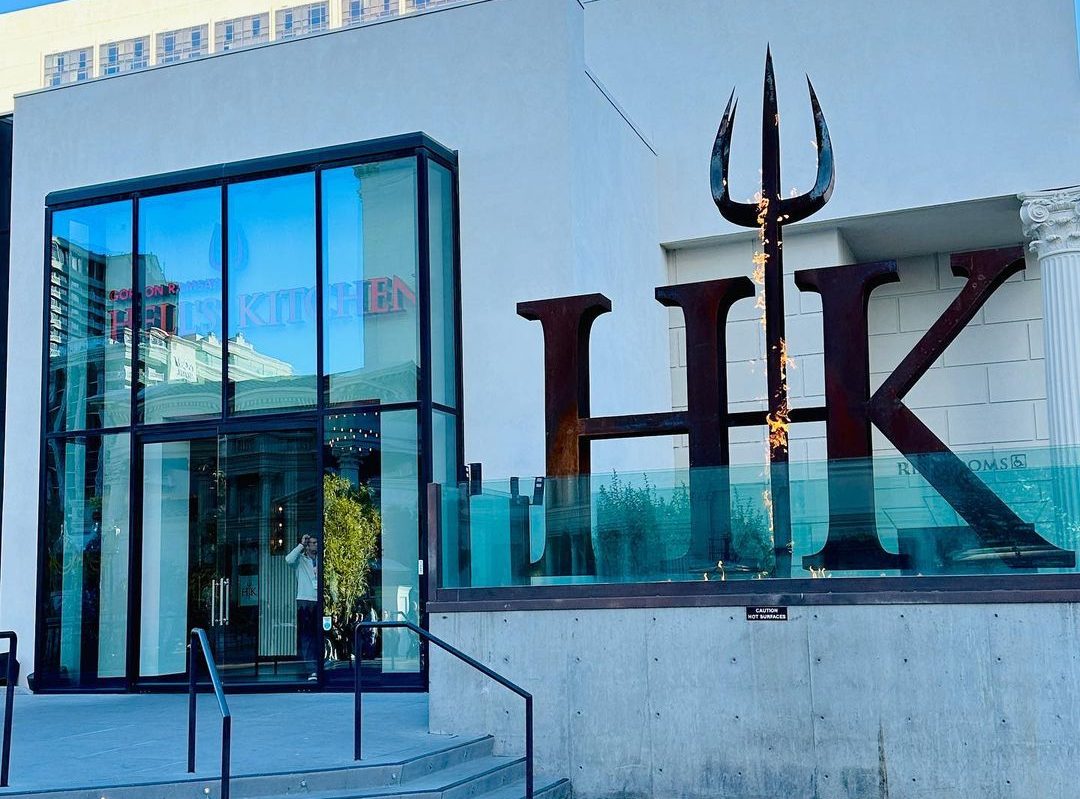 Credit: @ignaciohsantos via Instagram
Unless you're a diehard fan of Gordon Ramsay, it's best to avoid Hell's Kitchen. With pompous, overpriced dishes, the restaurant clearly relies on its claim to fame to increase its footfall, rather than cooking up culinary delights. Save your dollars, it's simply not worth the novelty.
The Salem Witch Museum: Salem, Massachusetts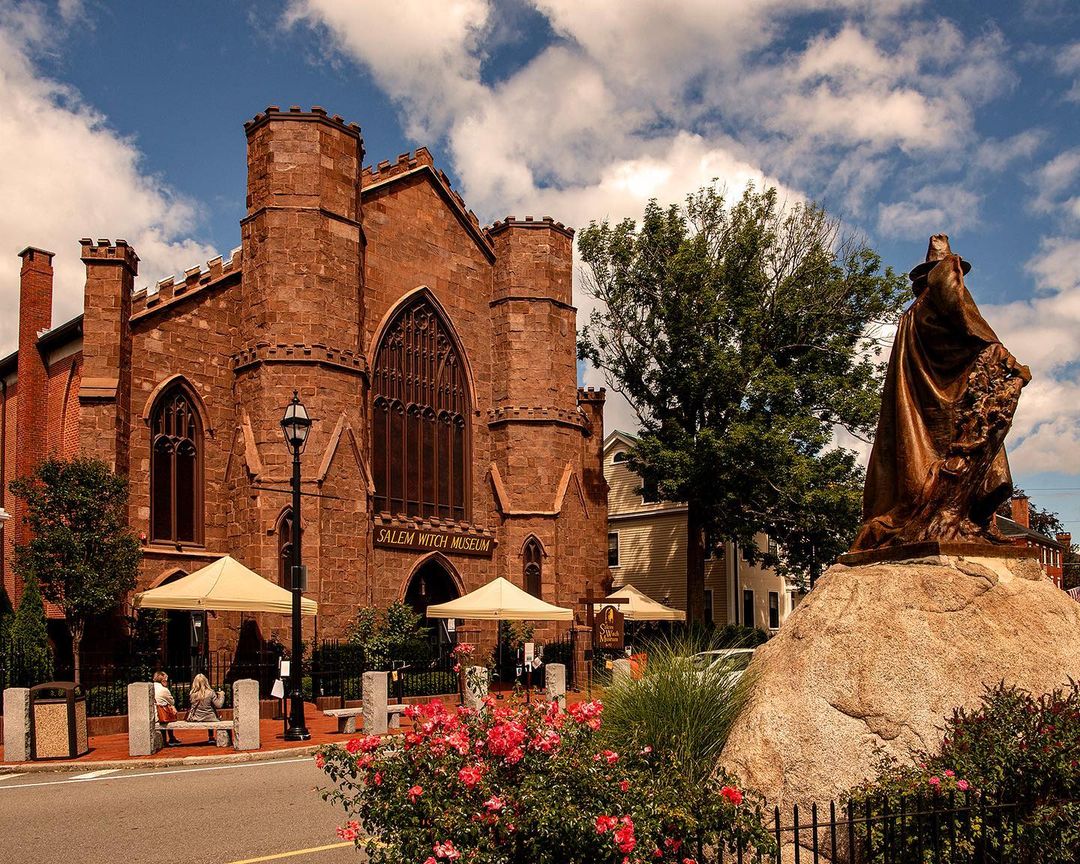 Credit: @ghoul_please via Instagram
This museum is cheesy, outdated, and severely overpriced. With cringe-inducing voiceovers, gaunt dummies, and a subpar gift shop, the experience isn't quite interesting enough to paint itself as an interactive drama, nor is it informative enough to be described as a decent, fulfilling learning experience.
Universal's Volcano Bay: Florida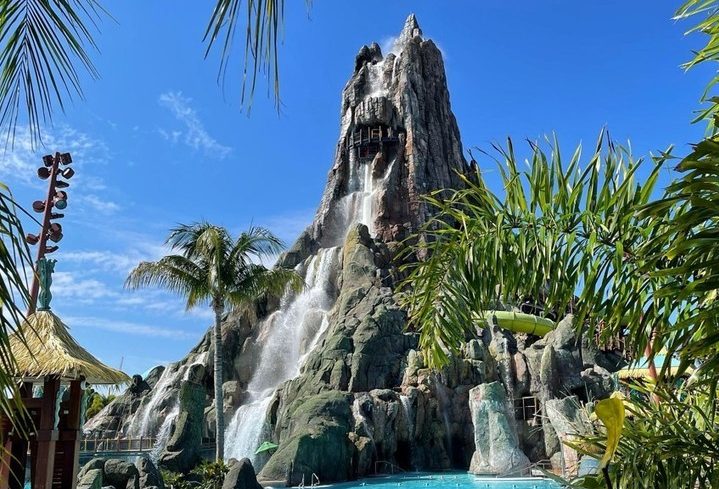 Credit: @floridatix via Instagram
If two-hour queues, overpriced eateries, and manic crowds are your thing, Universal's Volcano Bay may be right up your street. If not, it's best to avoid the overrated water park. The tourist trap is a prime example of organized chaos, with huge wait times dampening the entire experience.
Crazy Horse Memorial: South Dakota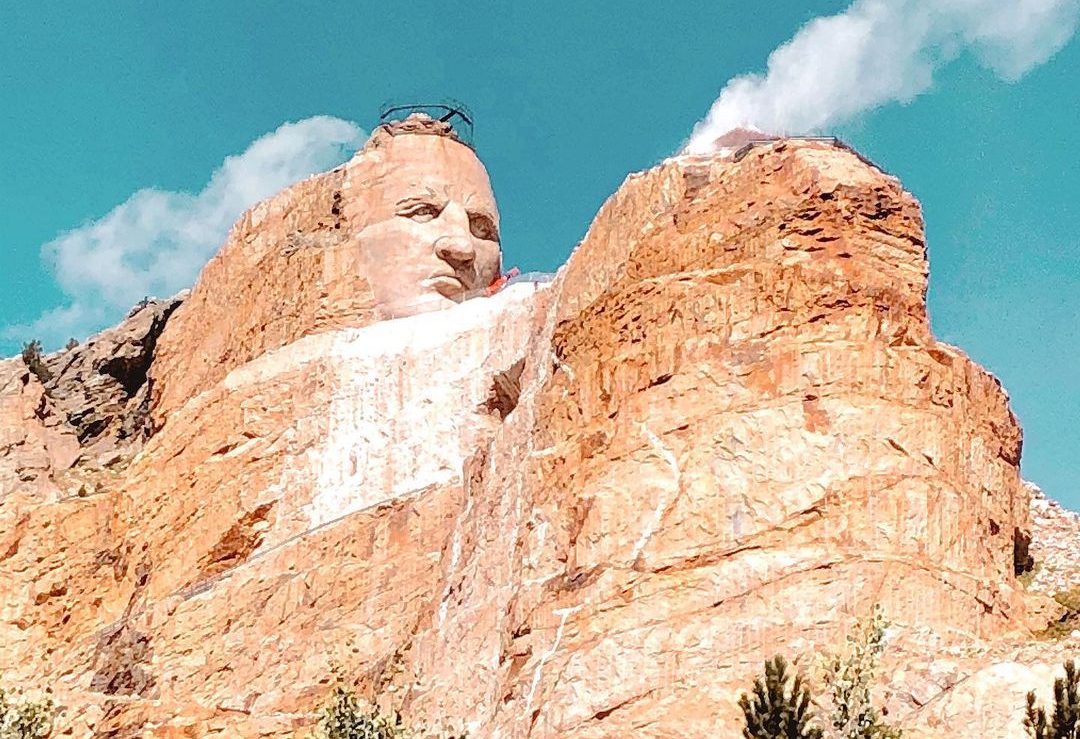 Credit: @ourtinywander via Instagram
There's nothing crazy about this tourist trap – it's quite literally just a slab of rock with a man's face carved into the side. It's like Mount Rushmore, just even less interesting. The real kicker, though, comes from the $30 car-entry fee… Especially when you consider that you can see the same view from the other side of the road for free.
Seaworld: San Antonio, Texas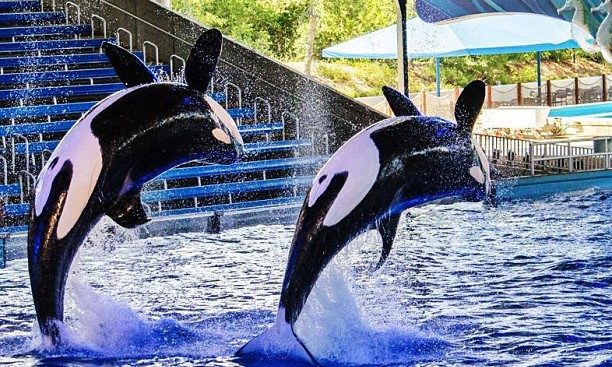 Credit: @seaworldtexas via Instagram
This famous tourist destination fails to make a splash. Don't be fooled by the park's high footfall – the overpriced entry fee and expensive food is enough to dampen anyone's spirits. Expenses aside, there's also the controversial matter of how these majestic animals are treated within the attraction's walls, confining them to small, cramped tanks.
Hersheypark: Pennsylvania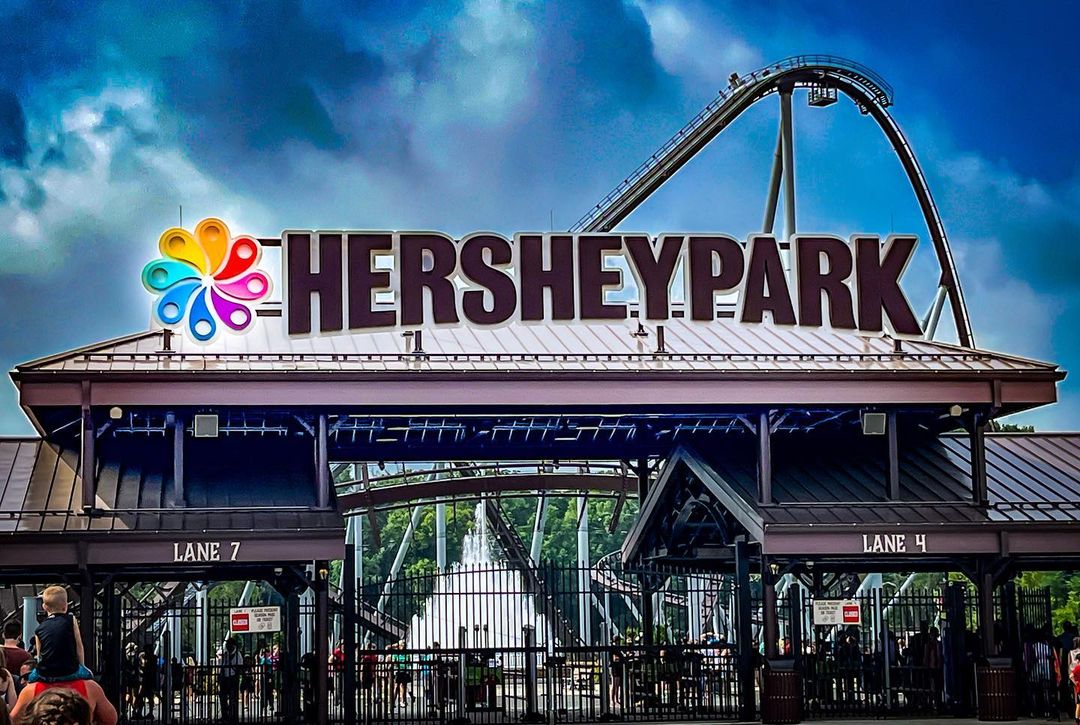 Credit: @dfranksworld via Instagram
Hersheypark isn't the worst place in the world, nor is it the greatest. While its rides are certainly an adrenaline-pumping, thrilling experience, the long wait times and constant streams of crowds diminish the affair. Overall, the theme park simply fails to find its sweet spot.
Legoland Florida Resort: Florida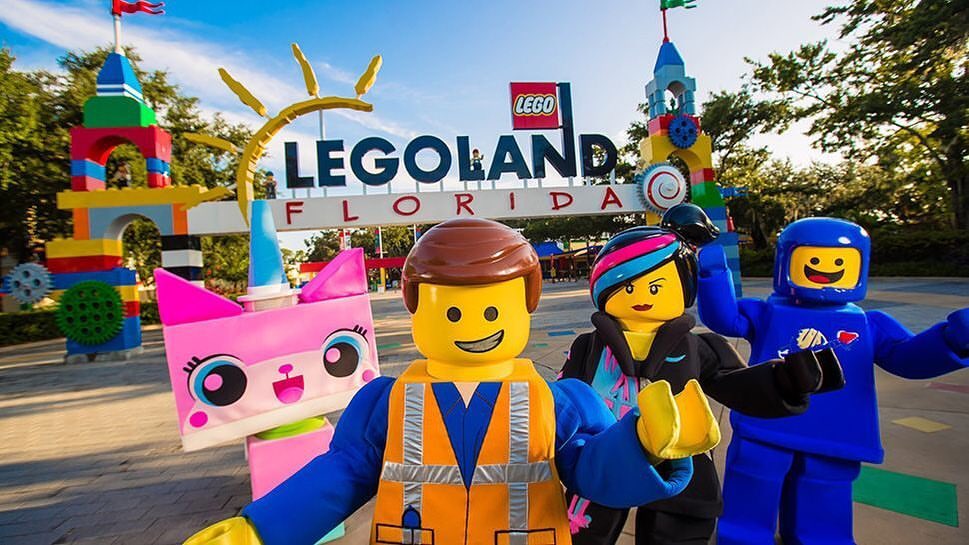 Credit: @eartoearmagic via Instagram
Dirty surroundings, lengthy queues, and overpriced merchandise are hardly the qualities you're looking for in a family day out, but that's exactly what you'll get if you attend Legoland in Florida. Strict height restrictions mean that only the smallest of children are able to enjoy the rides, resulting in pouty kids and disappointed parents.
Magnolia Market: Texas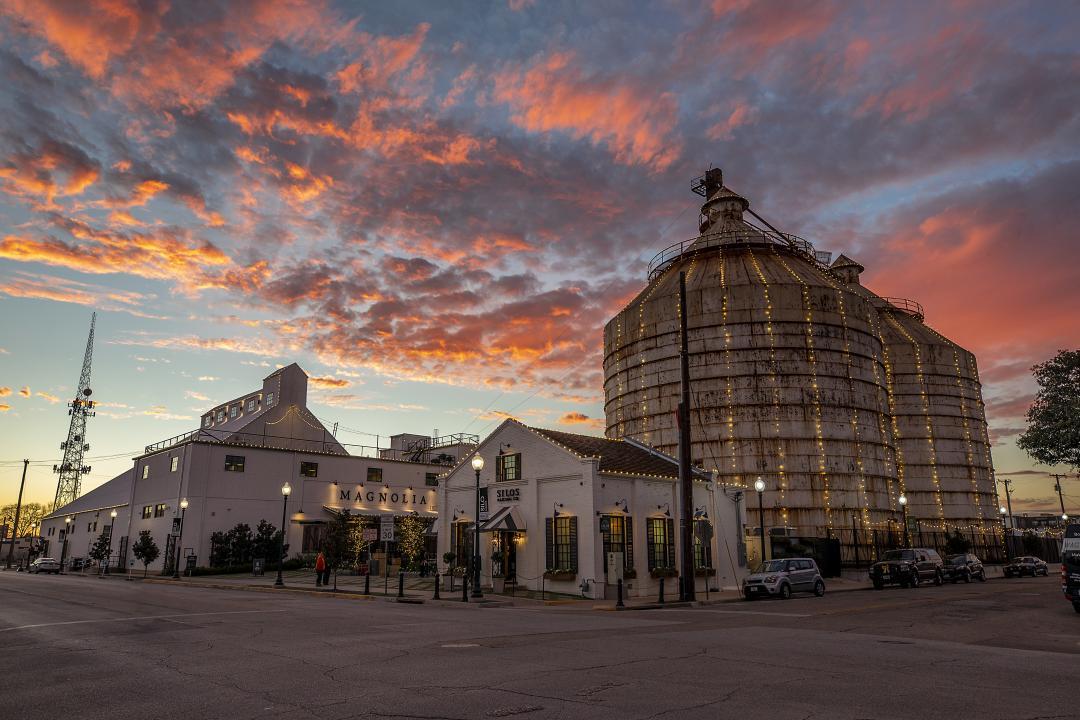 Credit: @ronburkett97 via Instagram
If you're looking for locally sourced products, you're better off avoiding Magnolia Market. Featuring gifts you can find anywhere else in the country, it's certainly not worth a special visit. Not only are the items uninspired, they're also severely overpriced, leading to a disappointing, bank-busting experience.
Georgia O'Keeffe Museum: Santa Fe, New Mexico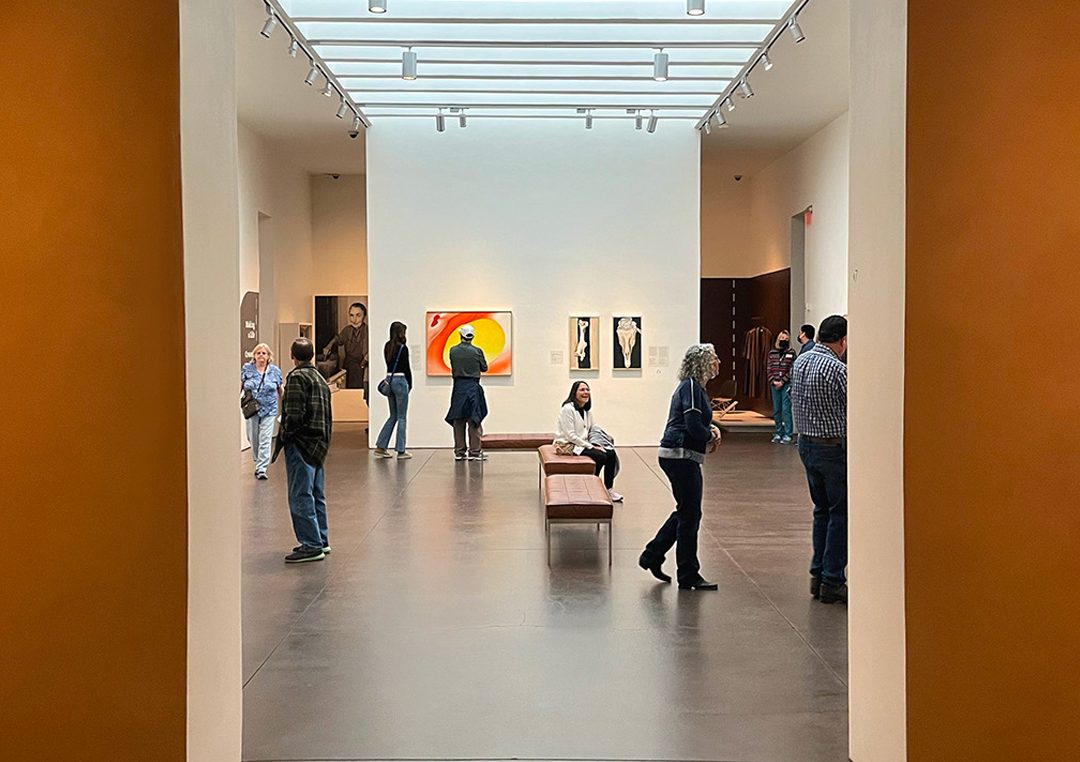 Credit: @okeeffemuseum via Instagram
Seeing O'Keeffe's art in person should be a magical, awe-inspiring affair. Unfortunately, the museum falls short, feeling more like a small personal collection than a true art display. Not even the artist's captivating abstract pieces can distract from the shallow, basic tour and heaps of rude, bustling crowds.
Solomon R. Guggenheim Museum, New York City, New York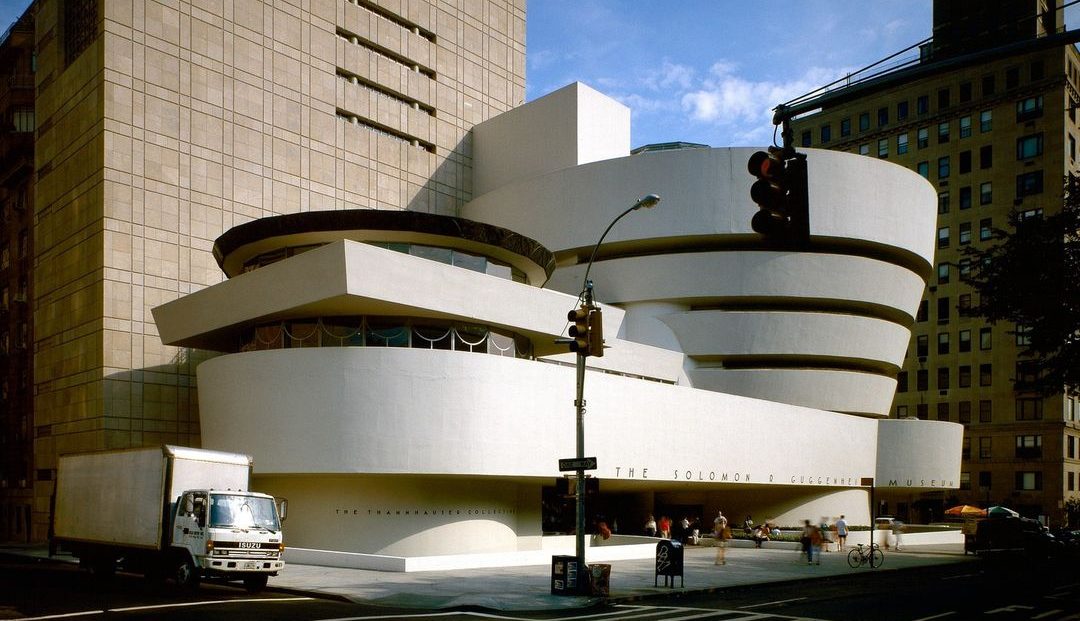 Credit: @guggenheim via Instagram
Despite its intriguing exterior, The Guggenheim Museum has been described as "the most overrated museum on the planet". The building fails to maximize its space, leaving you gazing aimlessly at blank white walls. The museum also isn't recommended for those with mobility issues, which it fails to display on its website.
Everglades National Park: Florida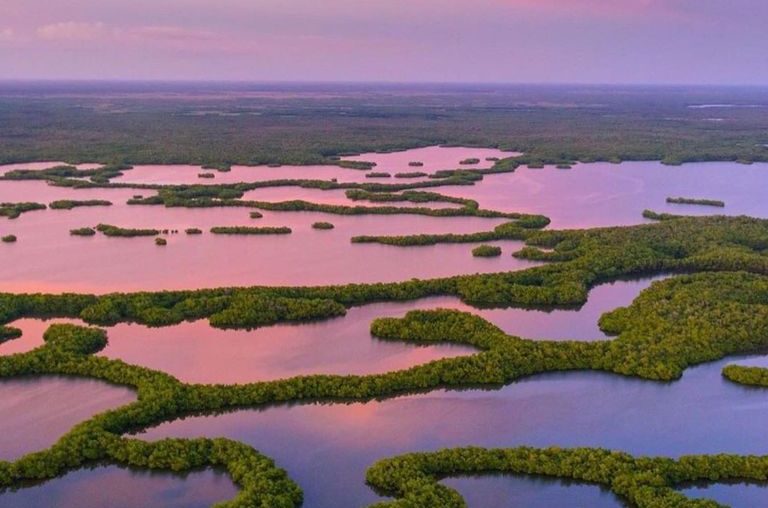 Credit: @evergladesnps via Instagram
There's no denying that Everglades National Park in Florida is a stunning natural sight, featuring miles and miles of marshland that's home to terrifying crocs. However, once you've seen one slice of it, you've seen it all. The untouched piece of beauty should remain just that: untouched by man.
Navy Pier: Chicago, Illinois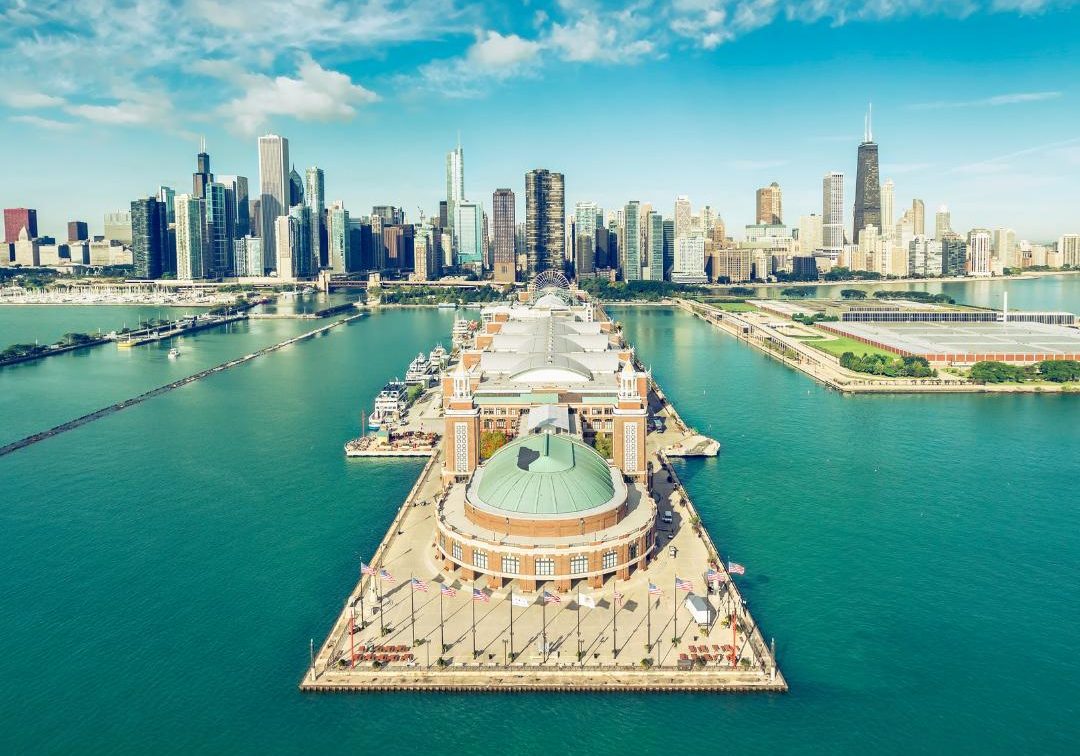 Credit: @betterchicago via Instagram
There truly isn't much to do along Navy Pier, Chicago. Once you've ridden the Ferris wheel and dined at expensive restaurants, you'll be left wondering why you took the trek out in the first place. For a better experience, consider going on a boat tour, soaking in all of the sights Chicago has to offer.
Area 51: Nevada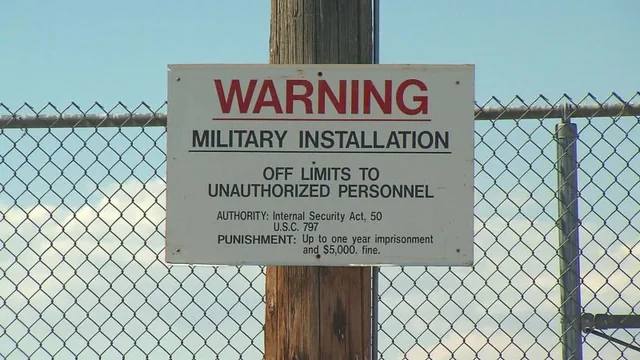 Credit: JimSaves via Reddit
Of course, Area 51 isn't meant to be a tourist destination, but a top-secret government airbase. However, that doesn't stop thousands of UFO enthusiasts from flocking to its gates, hoping to catch a glimpse of the extraterrestrials that supposedly lie within. In truth, all you'll see is an expanse of sand and some angry security guards.
Route 66: Multiple states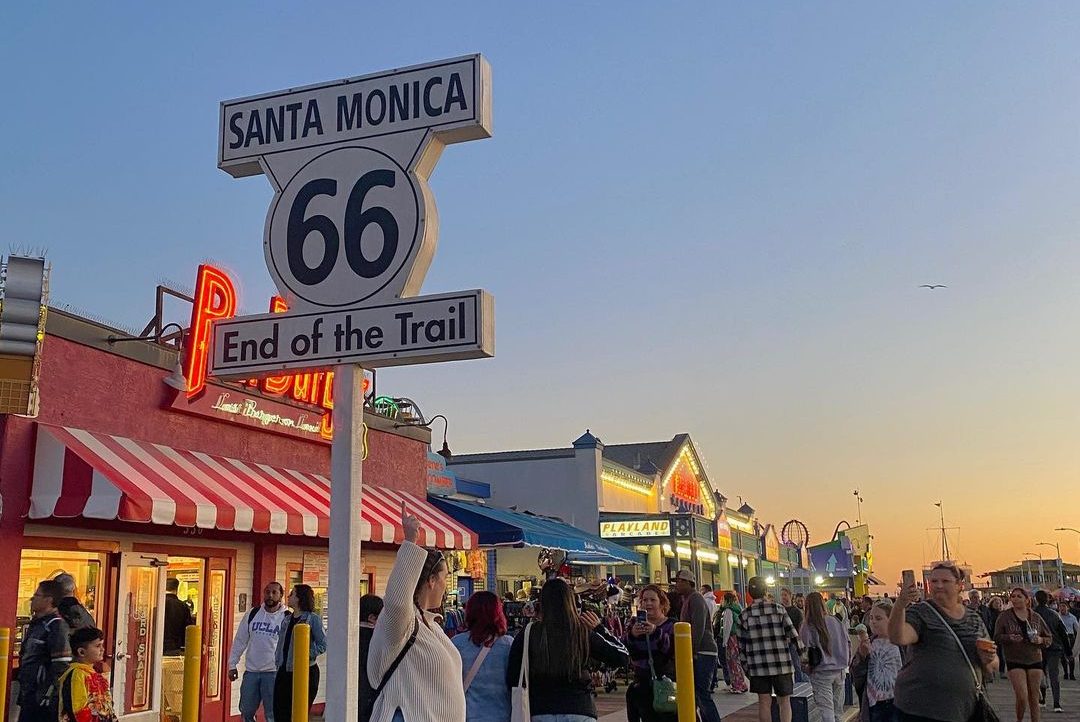 Credit: @janicechen1023 via Instagram
You may want to consider taking driving down Route 66 off your bucket list. For most of your journey, all you'll see is barren wastelands, rundown towns, and dull plains. The lonely stretches of highway have seen betters days, requiring heaps of maintenance to return them to their former glory.
Georgetown Cupcake: Washington, D.C.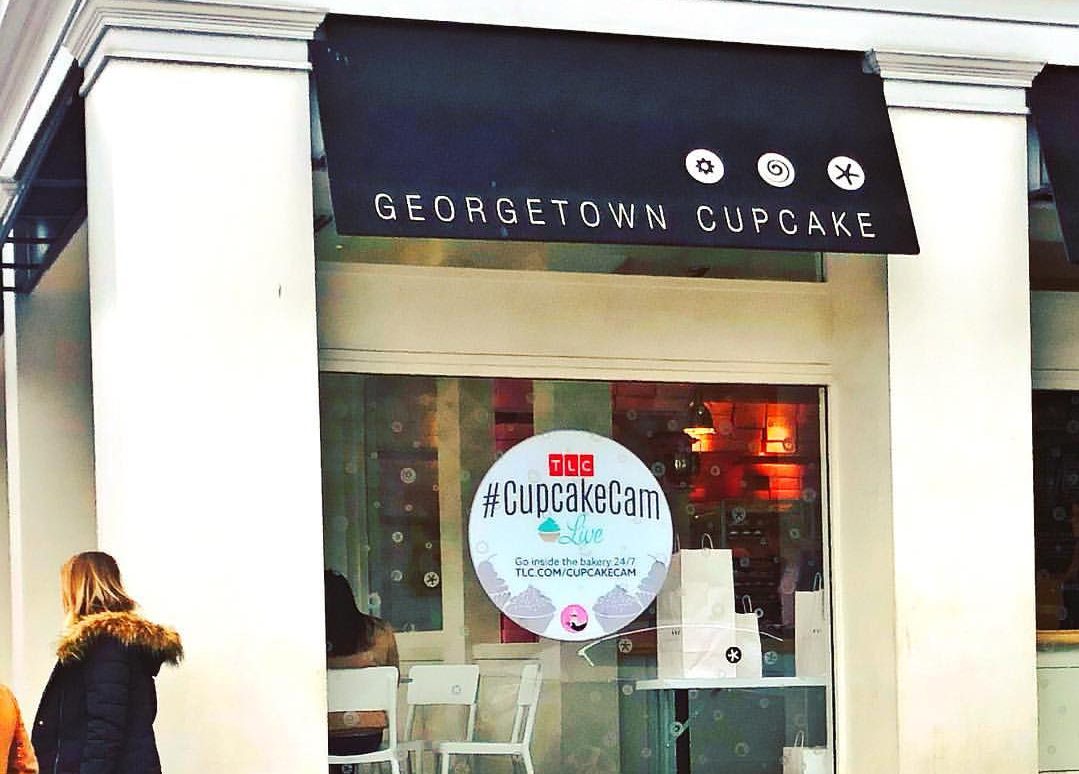 Credit: @dreamer_tk via Instagram
This cupcake store isn't bad, per say, it's just severely overrated. With queues that can stretch for blocks, it's hard to see why there's such a high demand for these sweet treats. Save your time – and your hard-earned dollars – and hit up other bakeries in the area.
Hampton Beach: New Hampshire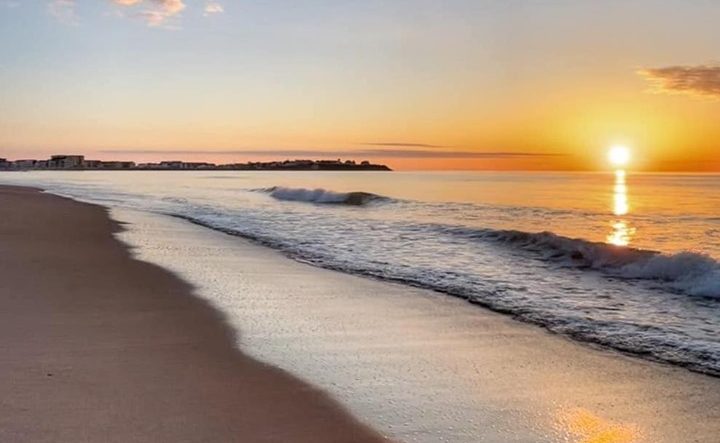 Credit: @wmur9 via Instagram
Don't be fooled by the gorgeous sunsets, Hampton Beach is far from beautiful. It's constantly filled with trash, with litter stretching across the shore. With only dodgy motels nearby, and loud beach parties that continue into the early hours, Hampton Beach is a severely disappointing affair.
Iowa 80: Iowa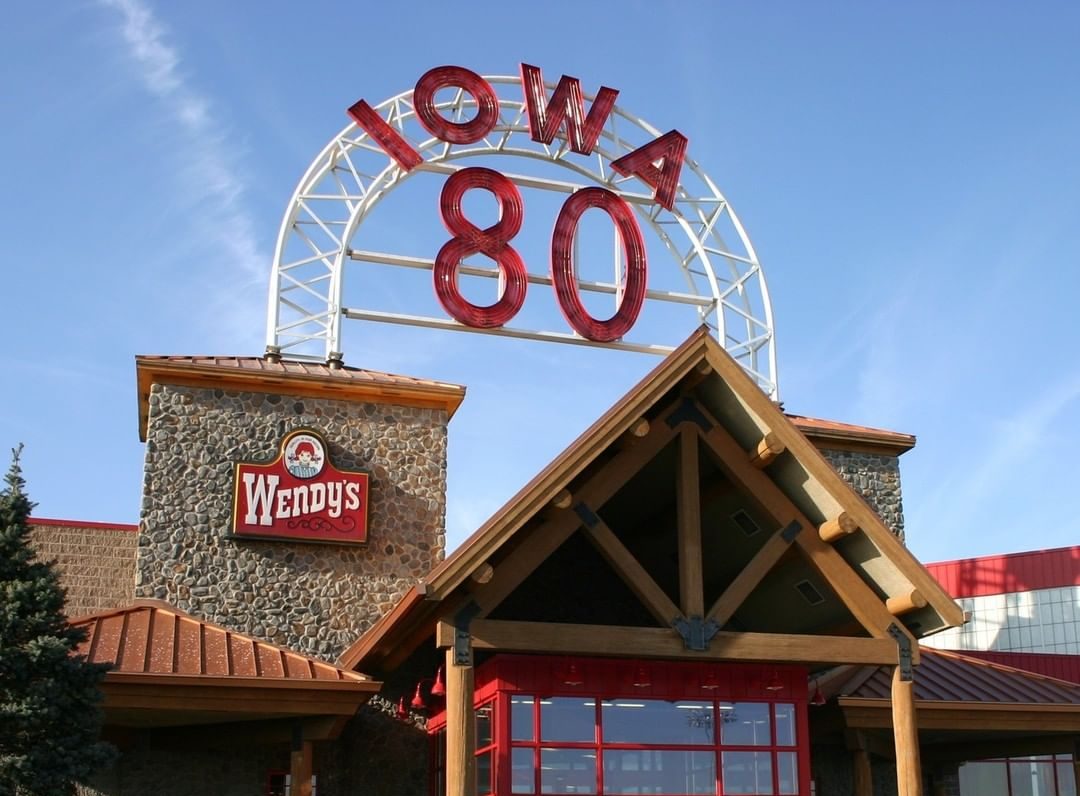 Credit: @worldslargesttruckstop via Instagram
The Iowa 80 has the claim to fame of being the world's largest truck stop. Aside from that, there's not much else going for it. If you're a trucker or truck enthusiast, it may be of some interest. If not, it's certainly not worth a special visit.