-
Advertisement
This girl is a photography major in college.  She, runs a Tumblr page onto which she often uploads selfies and other images of her college work.
Over the past 4 years she has received numerous nasty comments about the way she looks on her blog. Instead of replying to the comments or getting too upset, she turned the comments into an art project. She took photos of herself and screen capped them with the actual comments she received.
The project very quickly went viral because it is so interesting and in a way gets back at these haters.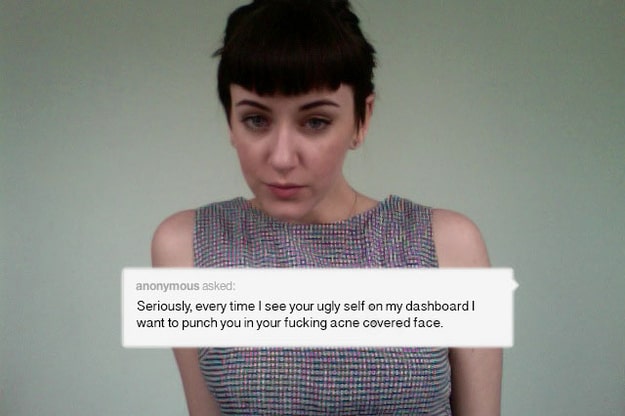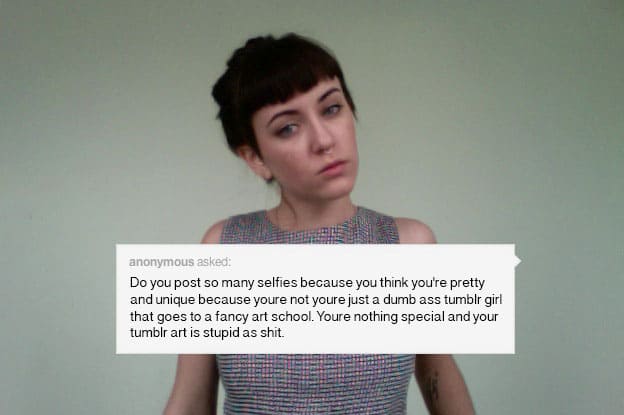 Lindsay Bottos / Via http://www.lindsaybottos.tumblr.com
When the anonymous messages first started to get posted on her blog, she found them pretty upsetting which is not really all that surprising. After a while it all become a bit too much for her so she turned off anonymous posting.
Advertisement
About a year later she decided to re-activate the anonymous messaging feature.
"I began screen-capping all of the messages. I had them in a folder on my computer and I was just waiting to do something with them," she said. "I decided to put them back into the medium they came from, to put them back into Tumblr and to place them over selfies."
"I picked the messages by subject matter: They reference my tattoos, or face, or weight, or body hair. I wanted them to represent the scope of the messages I get."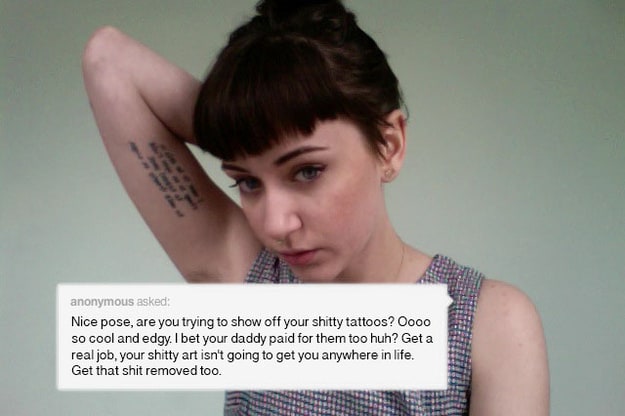 -
Advertisement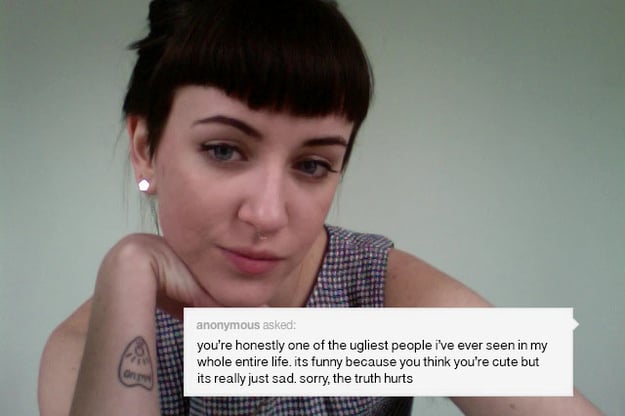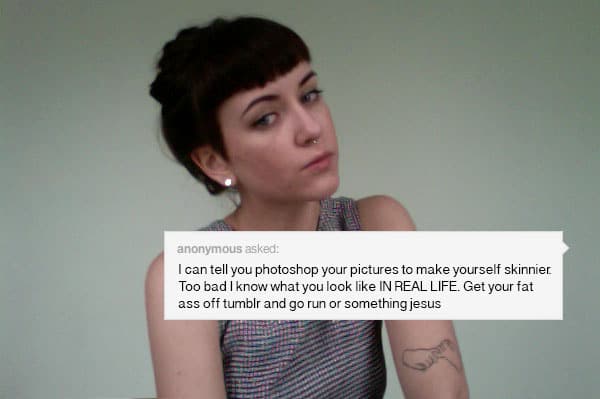 She took some more photos of herself which were all similar to the initial images the nasty comments were related to. She then pasted on top of the new photos, the nasty messages she had received.
Since first publishing this project entitled "Anonymous" she has received over 2000 messages of support. She has tried to read through them all and says that they are all incredibly supportive.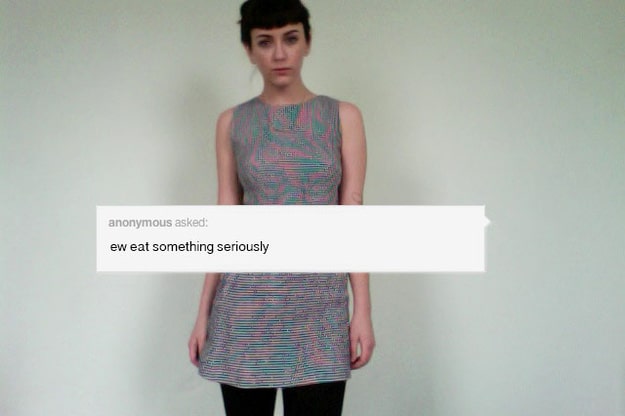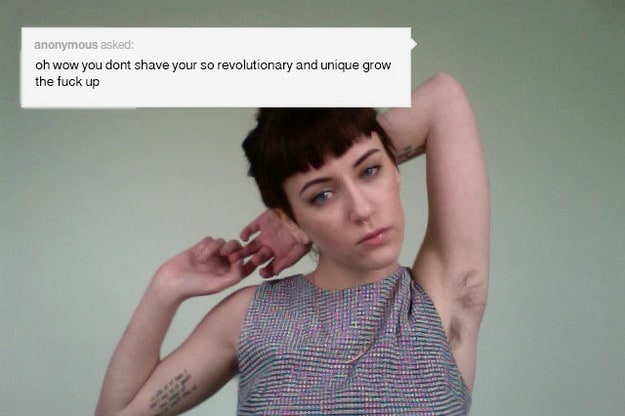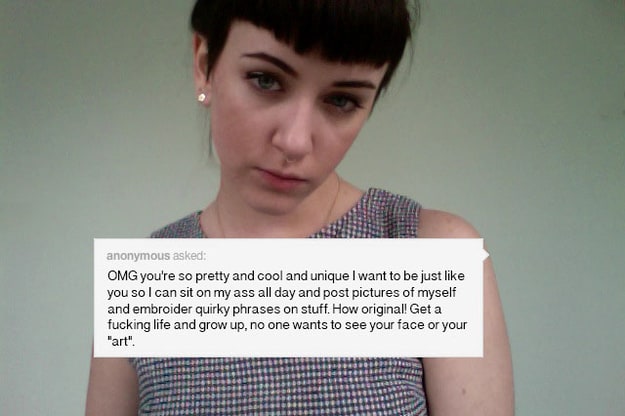 Advertisement
"People say selfies are a cry for help or a cry for attention, but wanting attention isn't bad," Bottos said.
There will always be lots of people jealous of others who post selfies. In my opinion, they should keep their thoughts to themselves.