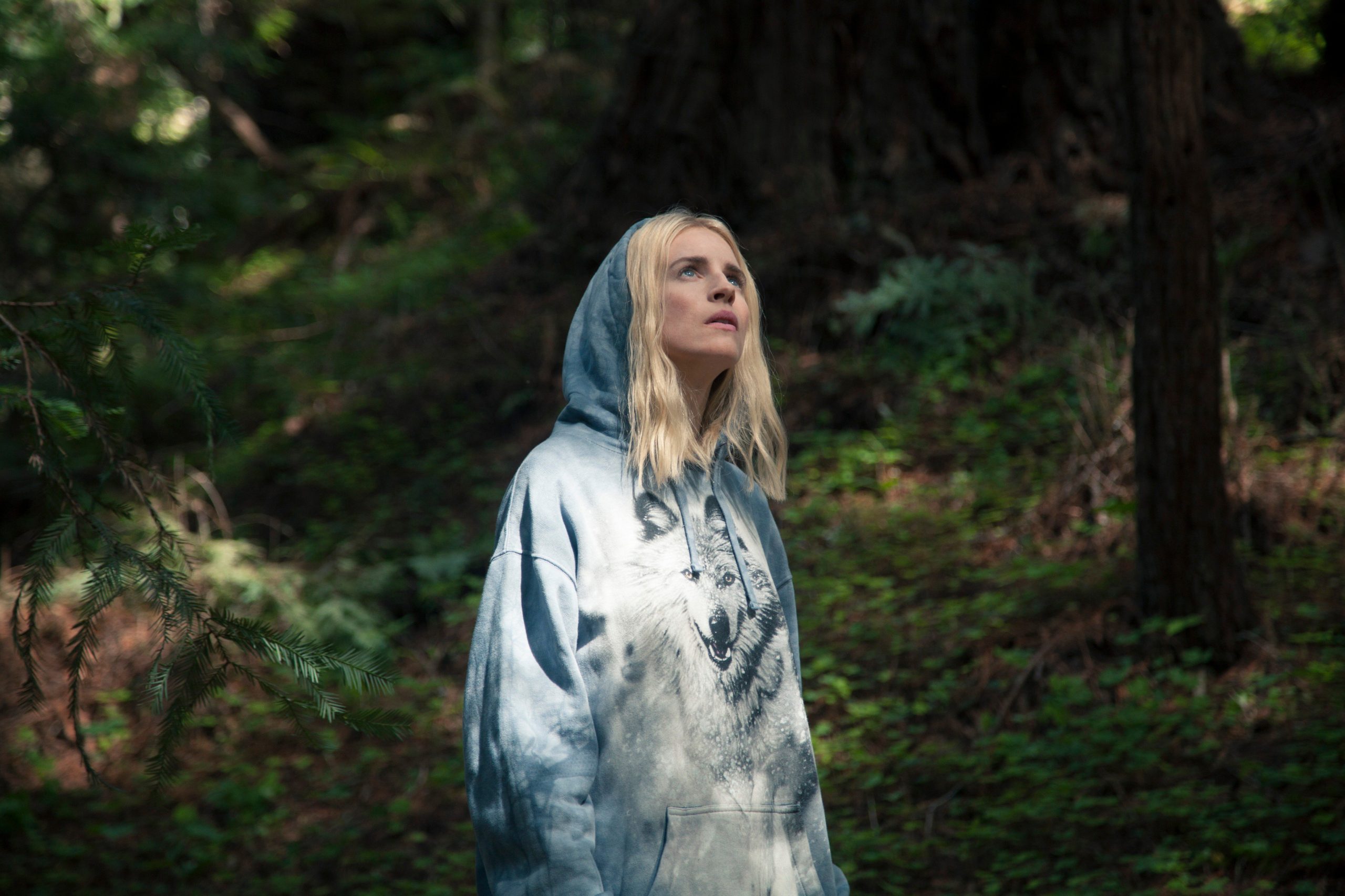 Credit: @The_OA via Twitter
Emergence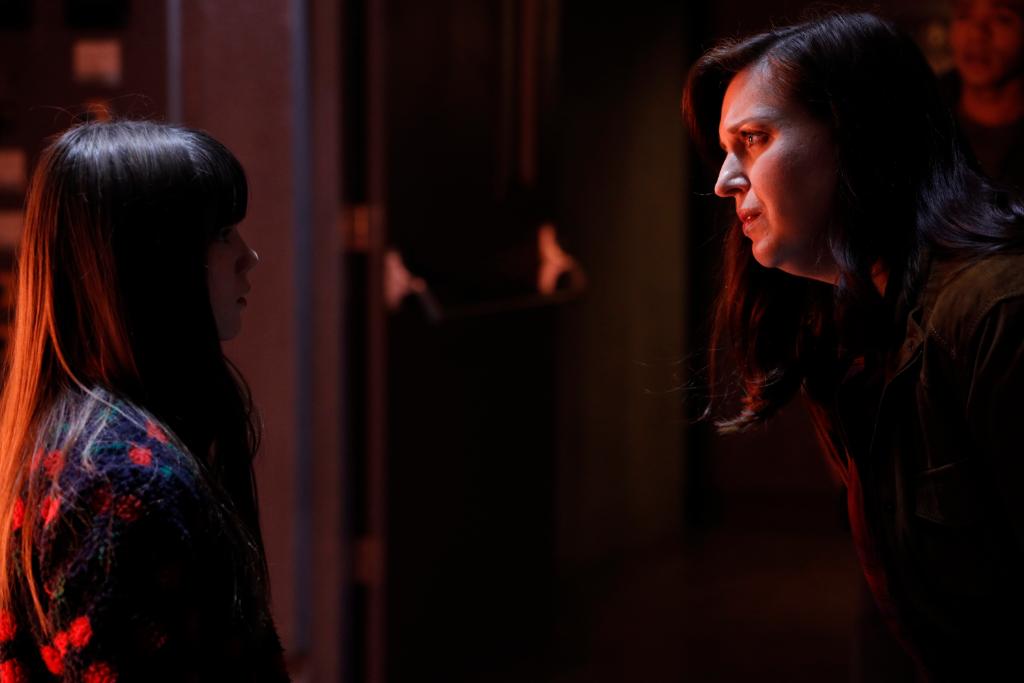 Credit: @EmergenceABC via Twitter
This poor show barely stood a chance – only lasting for one meager season. Following a police officer who befriends a young girl who's lost her memory, the show had great promise. If you haven't seen the show, don't bother – it ends with a slew of cliffhangers and unresolved plot lines.
Believe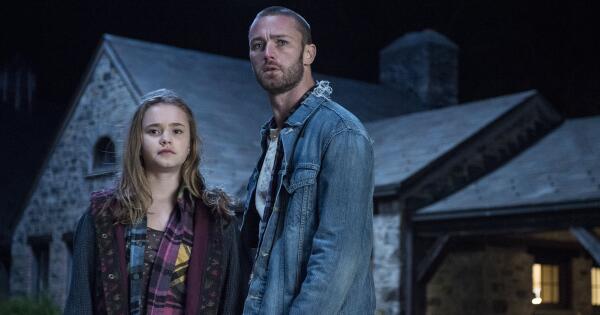 Credit: @NBCBelieve via Twitter
This show underperformed so badly that it was canceled before the first season had finished airing. Following a girl with out-of-control supernatural powers who befriends a death row inmate, the sci-fi series had plenty of promise. Thankfully, its one and only season ended with all of its plot threads neatly resolved, with not a single cliffhanger in sight. It's almost like they knew.
Emerald City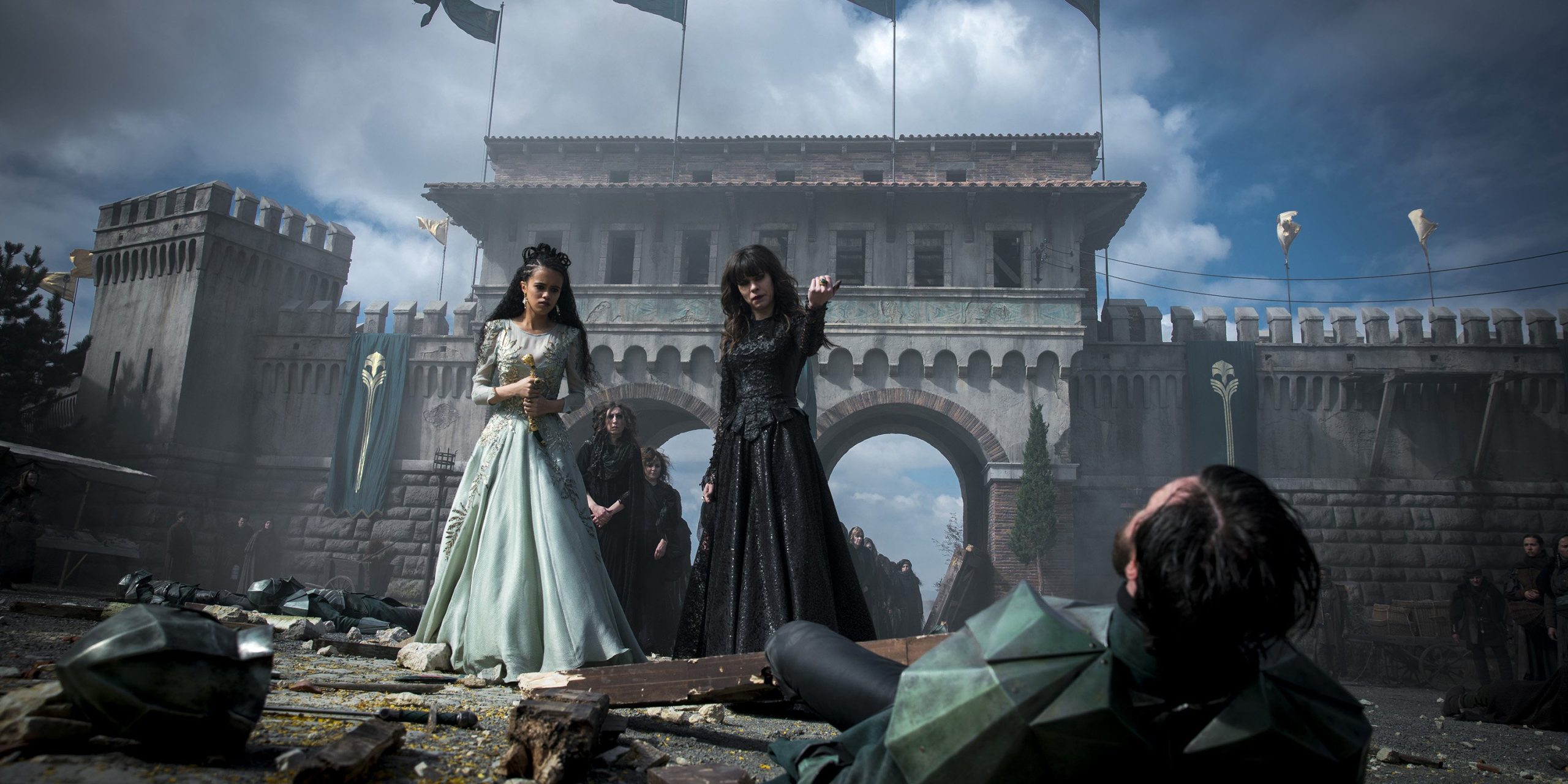 Credit: @NBCEmeraldCity via Twitter
The journey down the yellow brick road was enjoyable, albeit brief. Emerald City explored a darker, grittier version of Oz, though its obscure themes couldn't save it from being canceled after one season due to poor ratings. Worse still, the show ends on a cliffhanger, leaving viewers forever wondering about the rumored Beast Forever.
Hannibal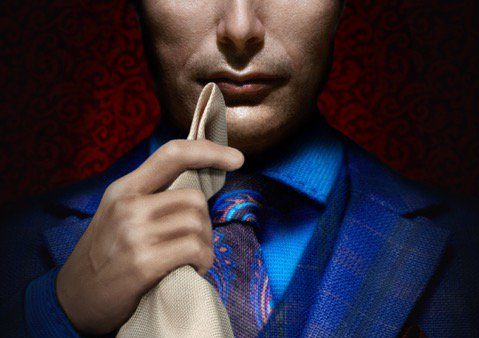 Credit: @NBCHannibal via Twitter
Although it lasted for three seasons, fans were left hungry for dessert. Centering on a cannibal and a serial killer hunter, the show gained a devoted cult following and received high critical acclaim. Despite the show's success wih fans, Hannibal was eventually canceled due to low viewership.
Penny Dreadful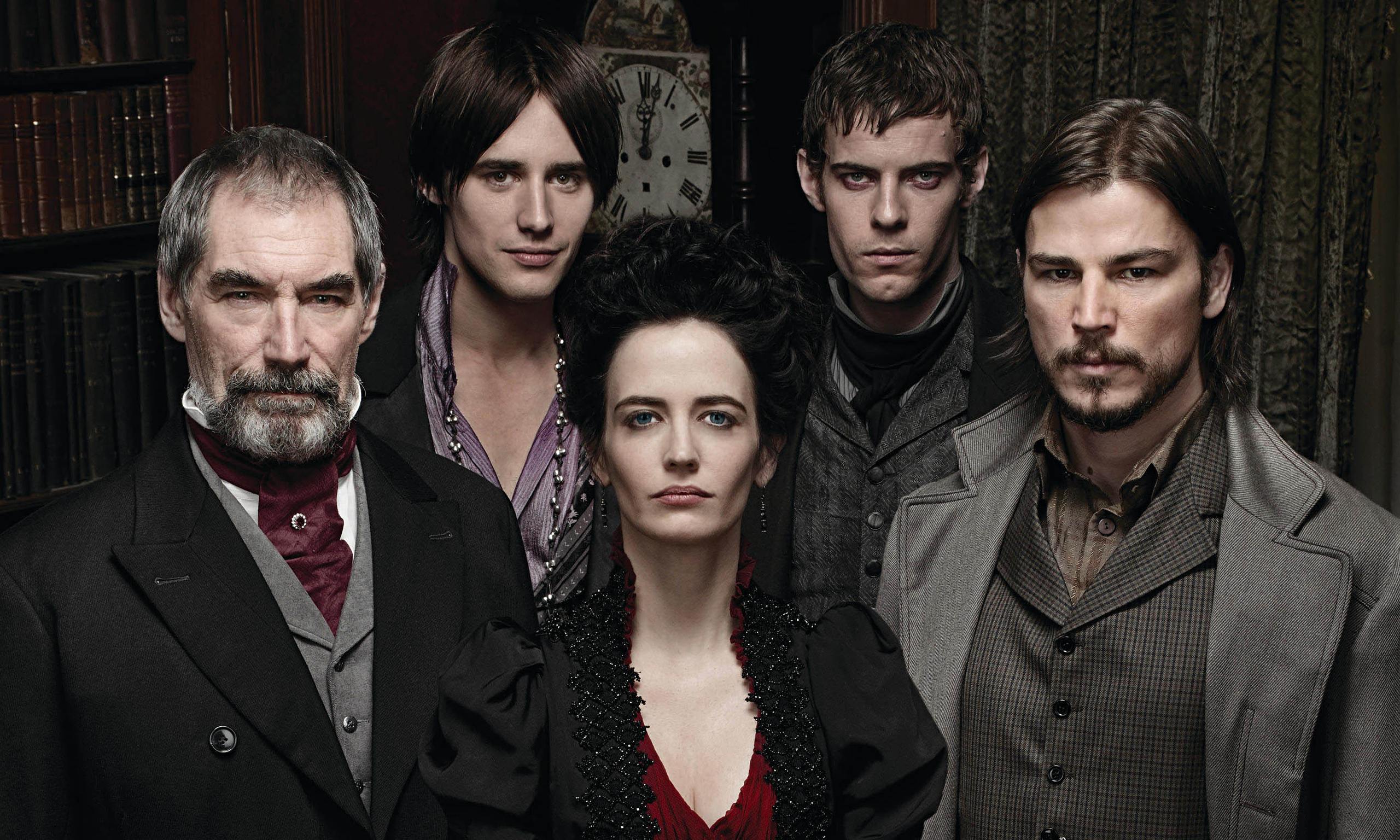 Credit: @Penny_DreadfuI via Twitter
Fans of Penny Dreadful had a tumultuous ride. Originally running for three seasons, fans were promised a fourth – before the plug was suddenly pulled as season three ended, with the series creator claiming all loose ends were tied up. Thankfully, die-hard fans were treated to the spin-off, Penny Dreadful: City of Angels in 2020.
Freaks and Geeks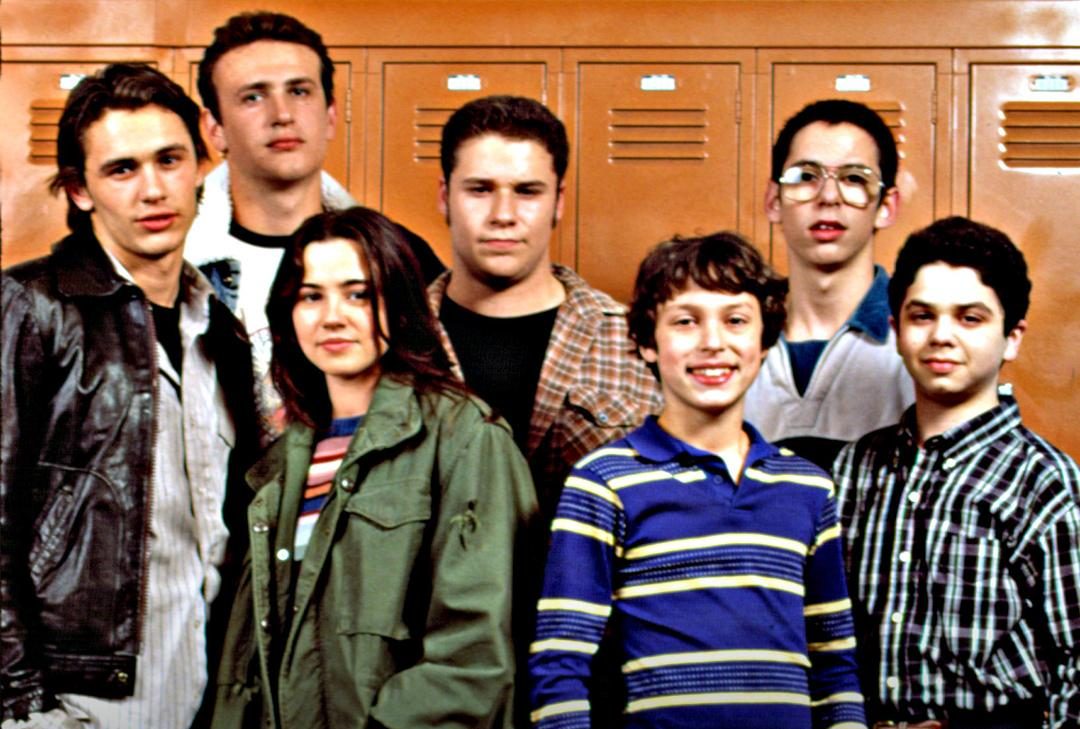 Credit: @RottenTomatoes via Twitter
This 80s high school show became one of the most memorable series of all time, despite it only running for 18 episodes. It even helped to launch the impressive careers of notable actors such as Seth Rogen, Linda Cardellini, Jason Segel, Busy Philipps, and Martin Starr. Die-hard fans are likely to never forgive the show-runners for ending it on that pesky cliffhanger.
Undeclared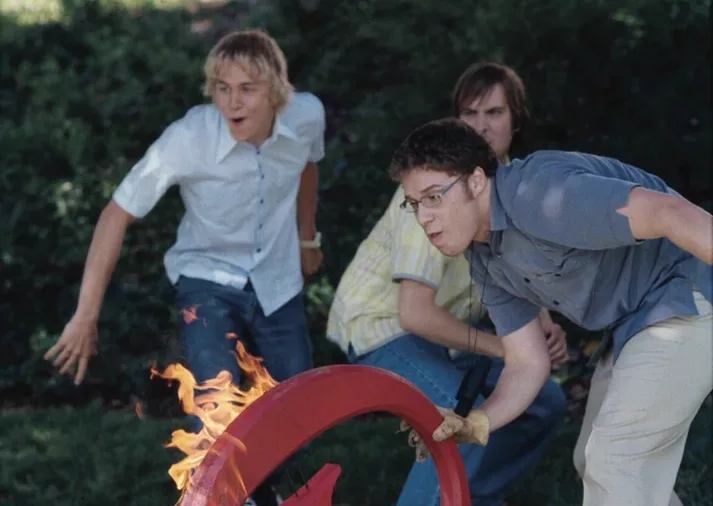 Credit: @JuddApatow via Twitter
Undeclared was a pseudo-sequel to Freaks and Geeks, though it had the same fate as it predecessor – being canceled after one short season. With a focus on freshmen in college, the show also achieved a similar cult classic status, with more and more people still tuning into the sitcom every day.
The Chilling Adventures Of Sabrina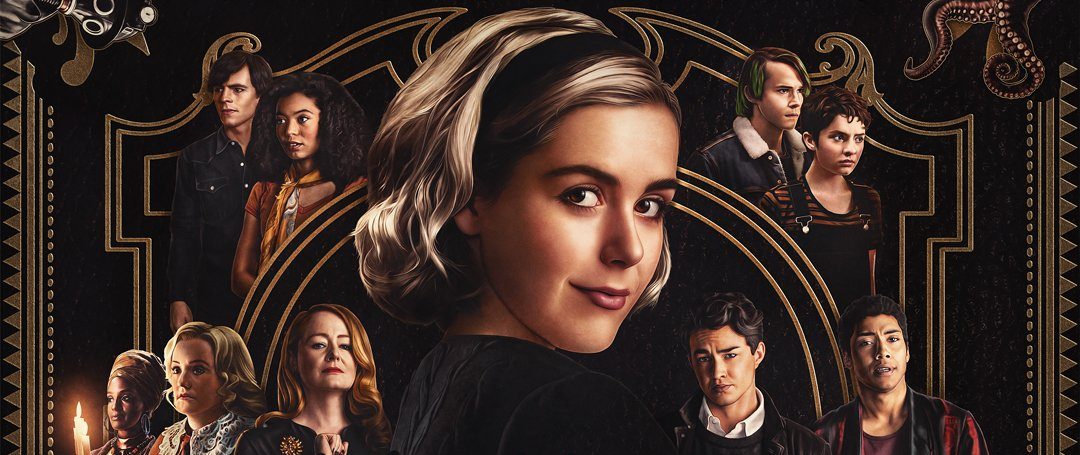 Credit: @sabrinanetflix via Twitter
The pandemic was to blame for Sabrina's untimely end. Exploring all the same themes of witchcraft, mythology, and romance as the 90s icon, the Netflix series was canceled after four seasons. The series creator had hoped for another 10 episodes to wrap Sabrina's story up – but delays due to COVID caused Netflix to pull the plug early.
My So-Called Life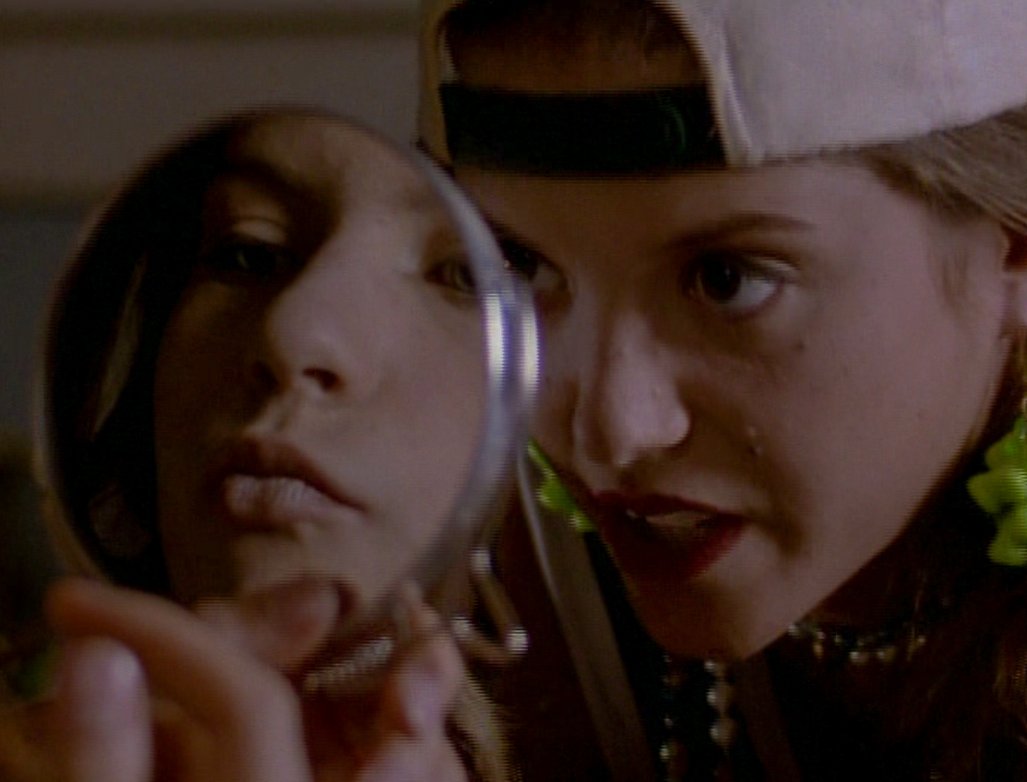 Credit: @MSCLquotes via Twitter
Although My So-Called Life only lasted for a single season, it became a springboard for many actors, launching them into stardom. With a cast featuring Claire Danes, Jared Leto, and Wilson Cruz, the show explored the balance between high school and home life. Unfortunately, the cult classic ended on a cliffhanger, leaving fans forever wondering if Angela and Jordan ever worked out.
Firefly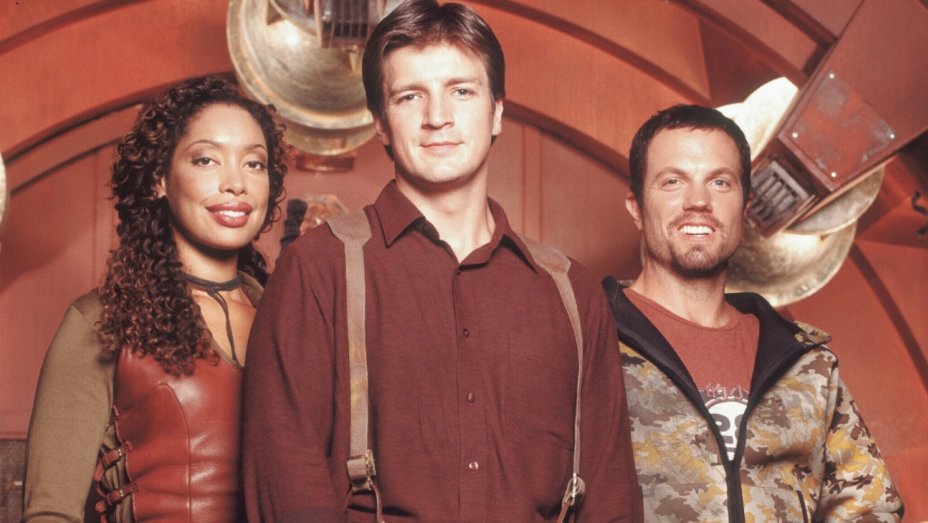 Credit: @AlanTudyk via Twitter
Helmed by Joss Whedon – best known for Buffy the Vampire Slayer and The Avengers – Firefly quickly became beloved by audiences around the world, with its bizarre Western sci-fi motif capturing fans' imaginations. Despite this, the show only lasted for 14 episodes. The outcry was so loud that Whedon and co wrapped up the series' tale with a spin-off movie, Serenity.
Santa Clarita Diet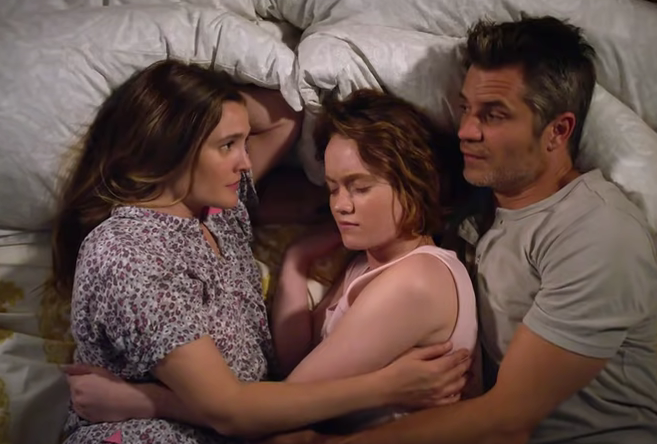 Credit: KinoCheck.com via YouTube
The Santa Clarita Diet was beloved by audiences and critics alike, with the zombie comedy series being full of heart. Sadly, not even Drew Barrymore's stellar performance could stop the show from being canceled after three seasons, ending on a cliffhanger that's never likely to be resolved.
Agent Carter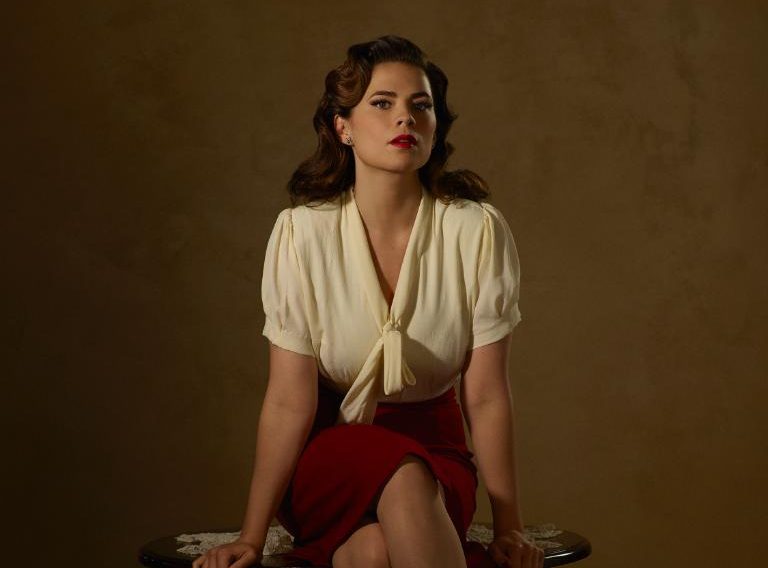 Credit: @AgentCarterTV via Twitter
Before Marvel had hundreds of spinoffs, there was Agent Carter, serving as the second MCU TV show. Following the adventures of Captain America's sweetheart, the show was canceled after two seasons due to high production costs. With a slew of superhero TV shows hitting Disney+ – and a variant of Carter appearing in the Doctor Strange sequel – it's not impossible to hope for a revival.
Jessica Jones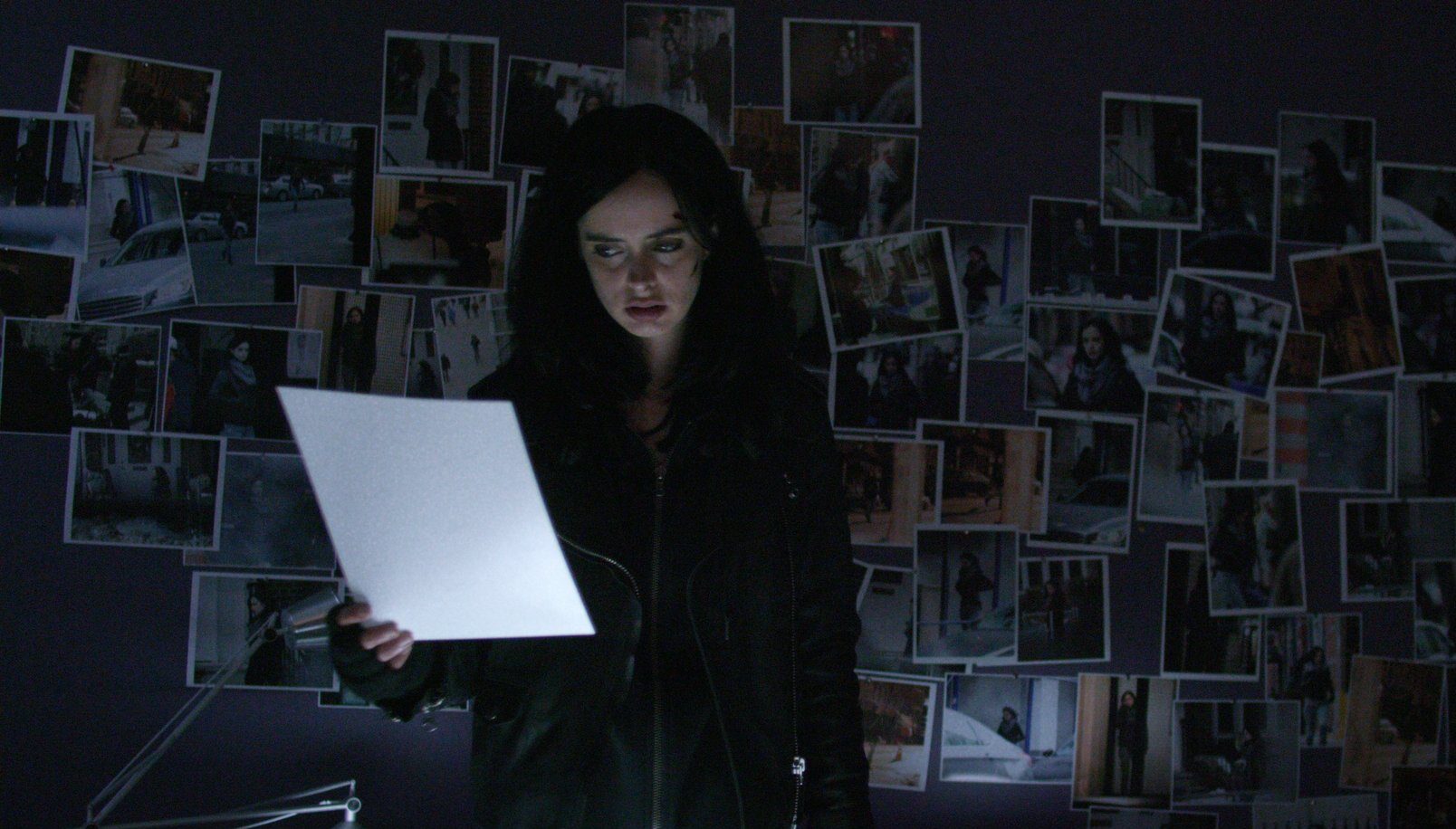 Credit: @JessicaJones via Twitter
Another Marvel series, another cancellation. The show only ran for three seasons, and while it may have effectively covered a decent chunk of character development for the popular superhero, fans were left desperate for more. With Disney acquiring the rights for all things Marvel, there's a small glimmer of hope that we may see Jessica on our screens once again.
The OA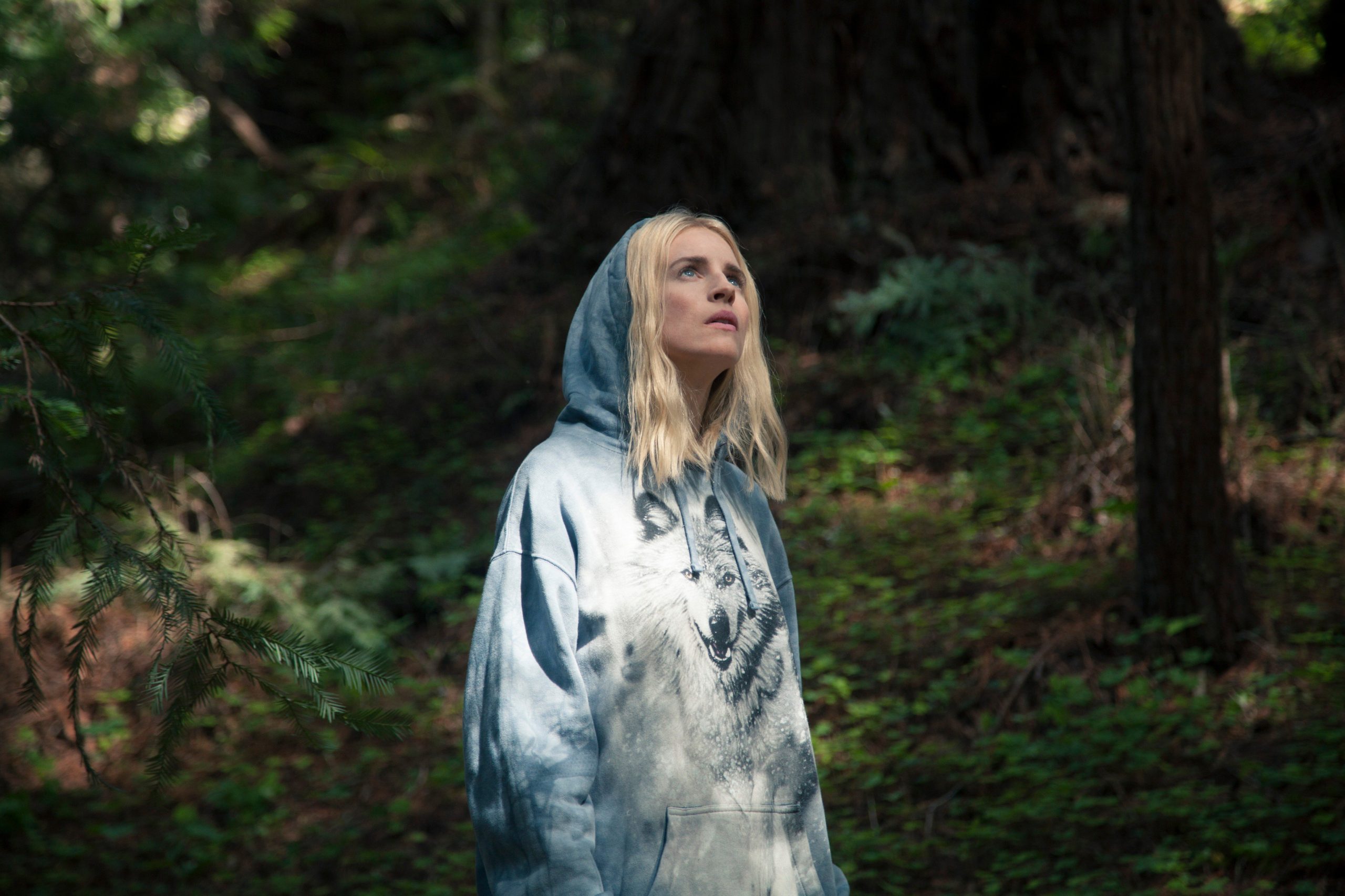 Credit: @The_OA via Twitter
This show blended sci-fi, drama, and supernatural elements perfectly, creating a mind-bending trip that latest for two gripping seasons. It was originally intended to be a five-part story told over five seasons, but it was unfortunately canceled before the full tale could be told. Fans still campaign for its return to this day.
Once Upon A Time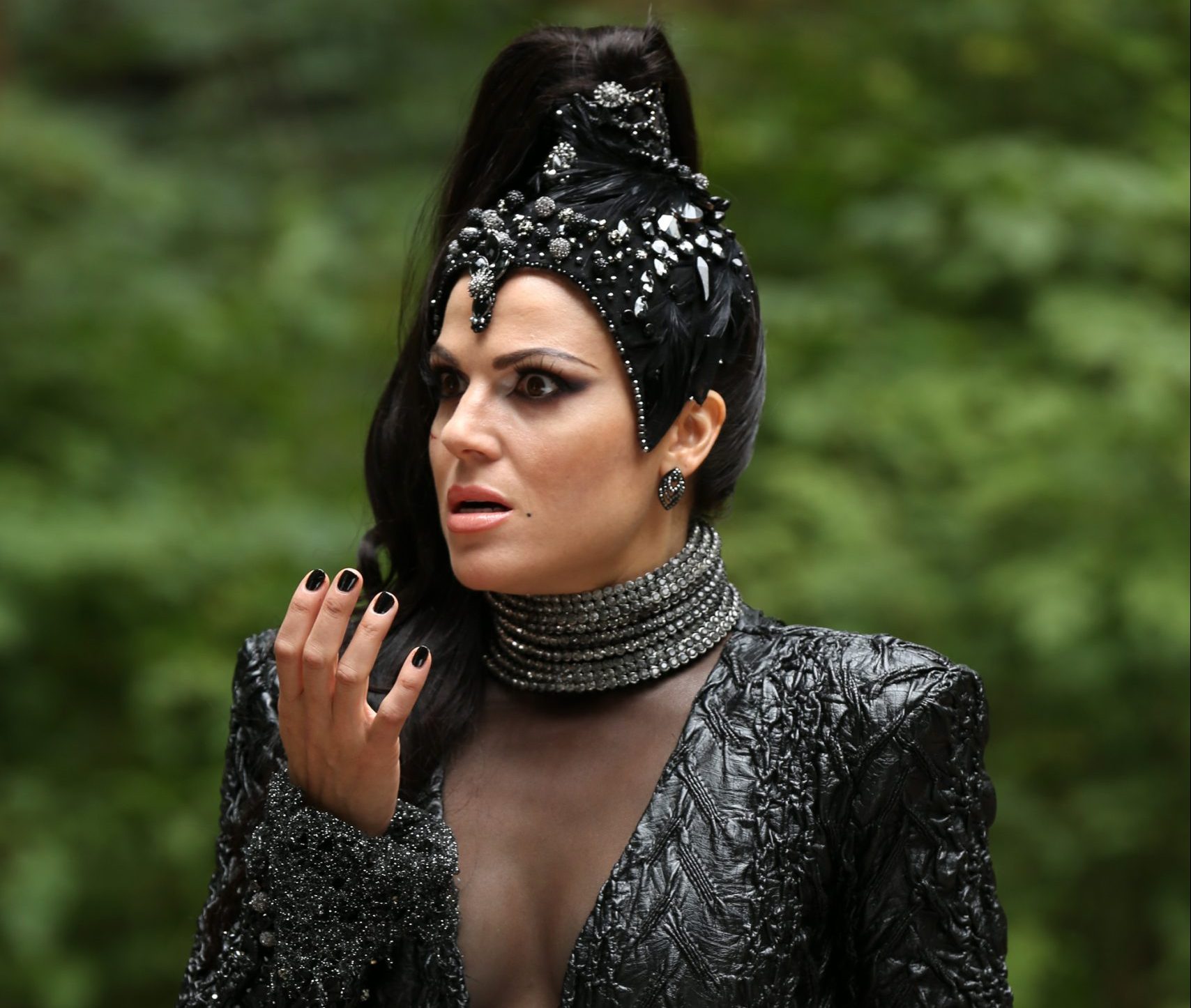 Credit: @OnceABC via Twitter
Fairytales are timeless, with Snow White and Cinderella spanning generations. The ABC show Once Upon A Time put a modern twist on these tales, merging classic characters in a way that even the MCU would envy. Although the show lasted for a whopping seven seasons – and the writing quality arguably dropped – fans still crave one last trip to Storybrooke.
Scream Queens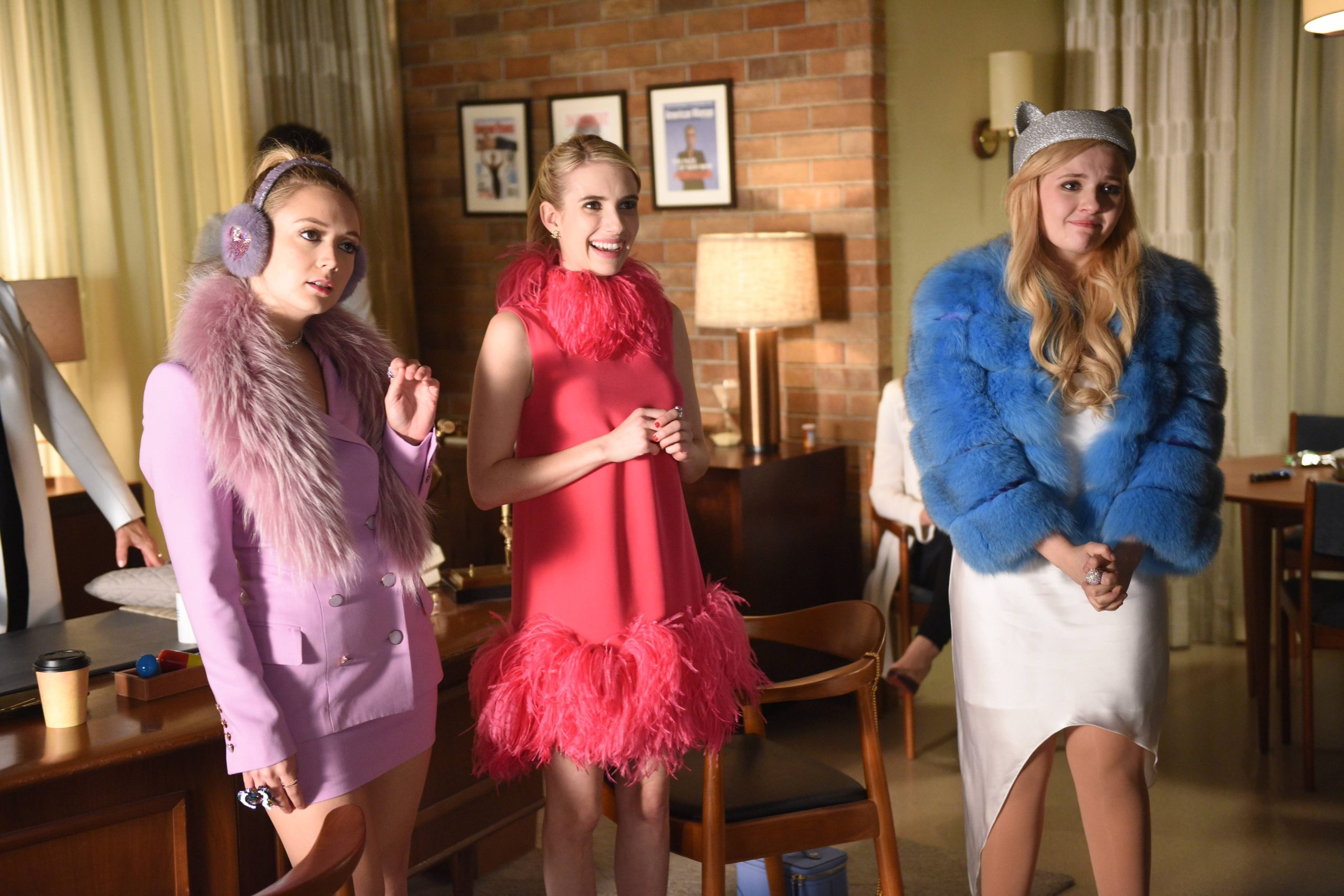 Credit: @ScreamQueens via Twitter
Ryan Murphy has created some phenomenal shows over the course of his career, most notably Glee and American Horror Story. Scream Queens combined the two perfectly, mixing camp horror with comedy. With a star-studded cast that featured Ariana Grande, Emma Roberts, and Jamie Lee Curtis, the show only ran for two seasons. Murphy still occasionally teases Scream Queens' return on his social media channels.
Merlin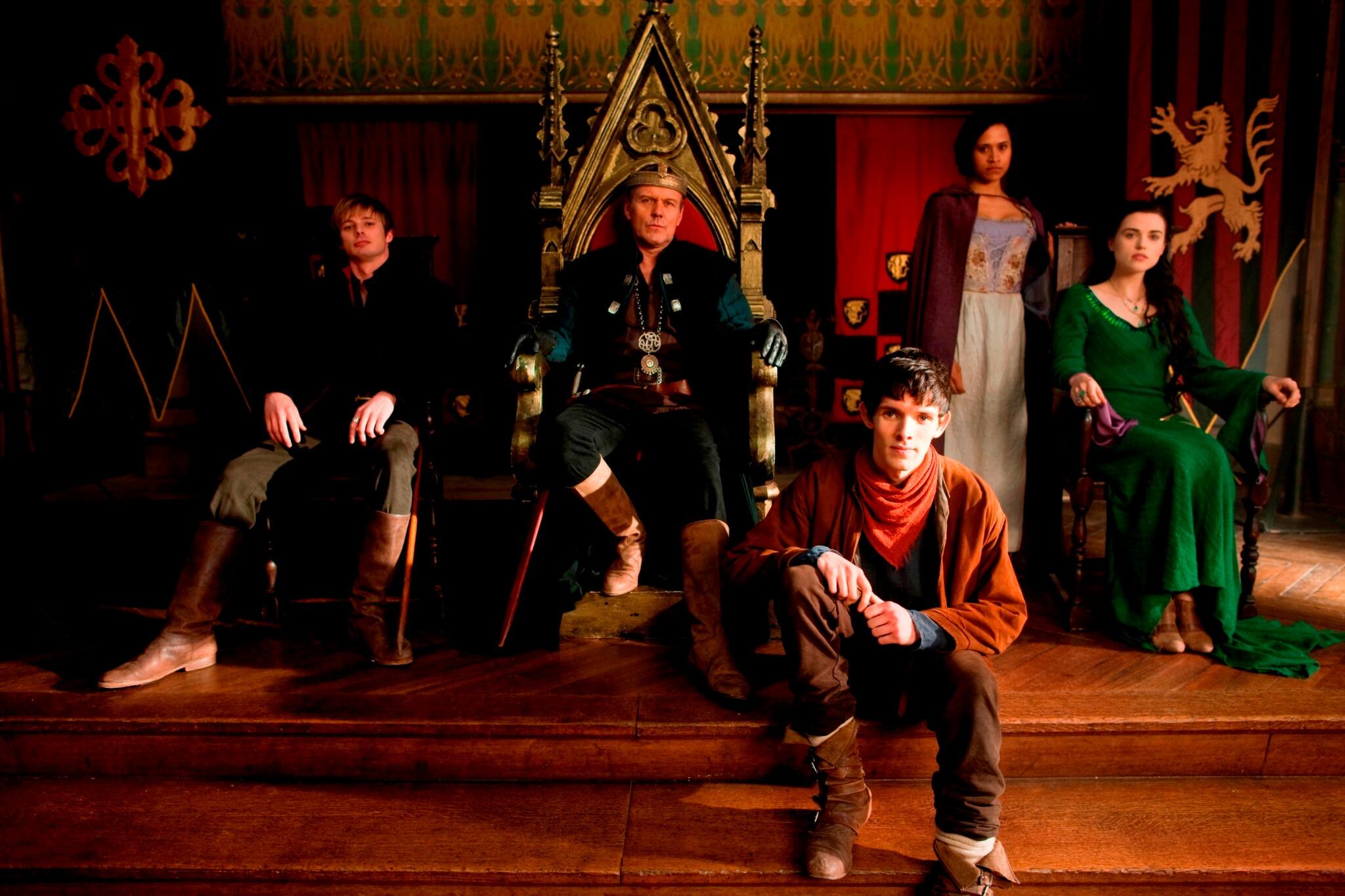 Credit: @MerlinOfficial via Twitter
Lasting for five seasons, the BBC drama arguably became more popular after its cancellation. Focusing on Merlin and King Arthur's adventures in a magical land, the fantasy show was packed with heaps of charm. Although the story of Merlin, Arthur, Morgana, and Gwen was wrapped up nicely, fans still wonder if the world of Camelot will ever return to their screens.
Community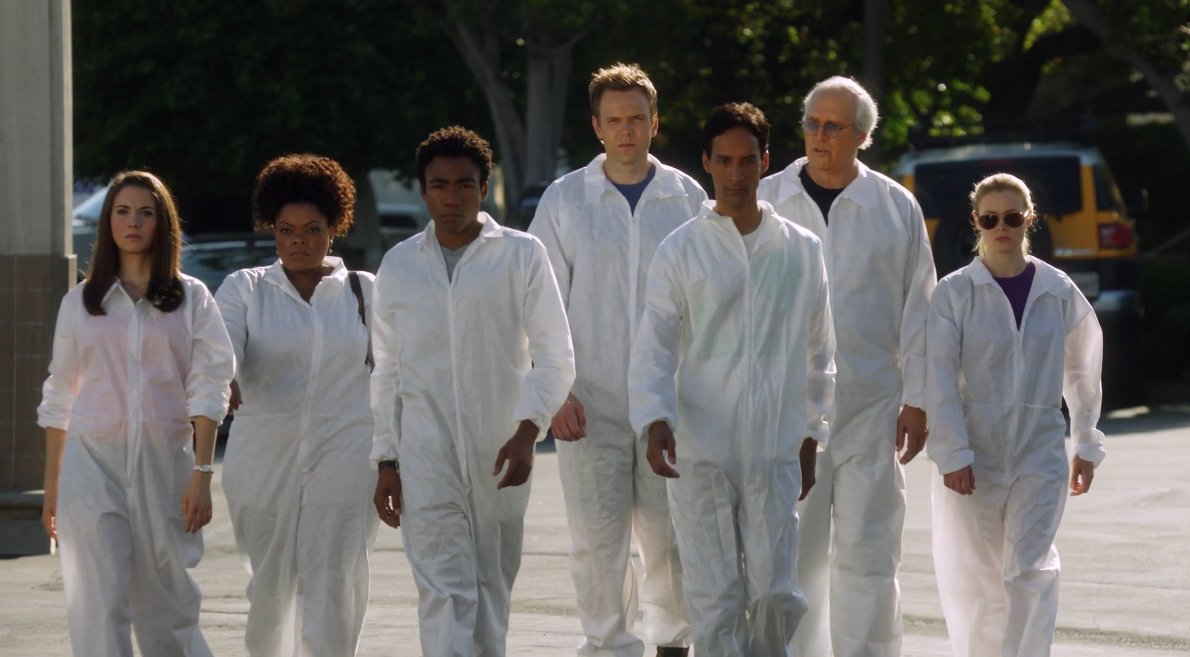 Credit: @CommunityTV via Twitter
Where's that movie? A running gag throughout the college-based comedy Community was the phrase "six seasons and a movie". The show runners delivered on their six seasons (although the quality arguably dropped towards the end), but fans are still left hungry for that elusive feature flick. Supposedly, it's currently in the works.
Gilmore Girls
Credit: @GilmoreGirls via Twitter
Gilmore Girls brought comfort, romance, and laughter across its seven-season run, focusing on the wholesome relationship of the mother-daughter duo Rory and Lorelai. Although the show came back for a four-episode spin-off, its cliffhanger ending left viewers wanting more, leaving the resolution up to the audiences' imagination.
Willow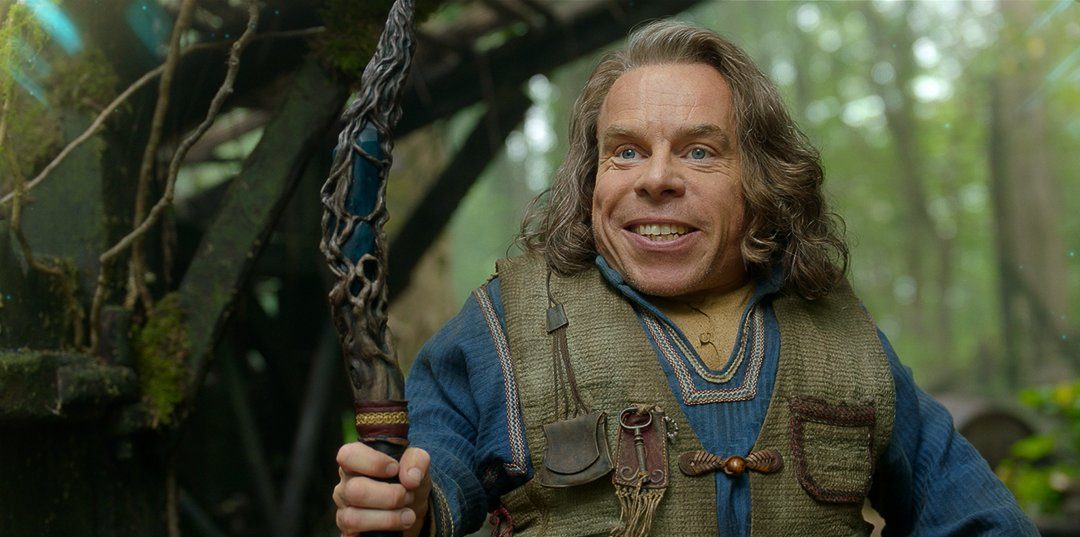 Credit: @WillowOfficial via Twitter
Based on the iconic 80s movie of the same name, Disney recently brought the world of Willow back to our screens. However, not only did Disney cancel the show, they removed it entirely from Disney+, making watching the series impossible. It's unlikely that we'll ever see Willow and co grace our screens again, with fans having to seek comfort from the original movie.
Game of Thrones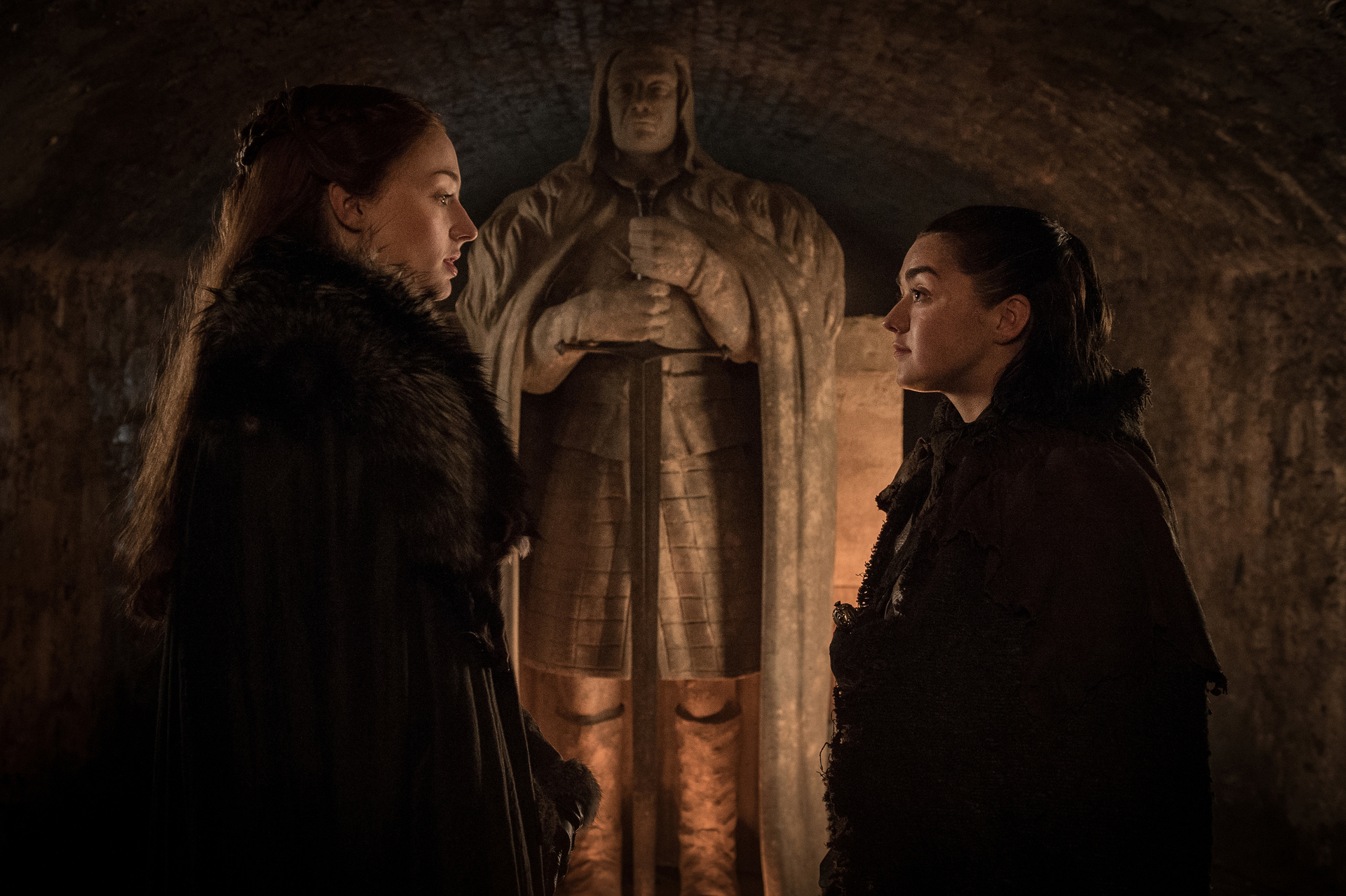 Credit: @GameOfThrones via Twitter
Spanning eight seasons, Game of Thrones quickly became one of the most successful TV shows of all time. Unfortunately, many fans feel as though the ending was fumbled, with rumors that the show-runners rushed the final season to focus on other projects. Perhaps, one day, we'll see a re-do of the disappointing season eight.
Sense8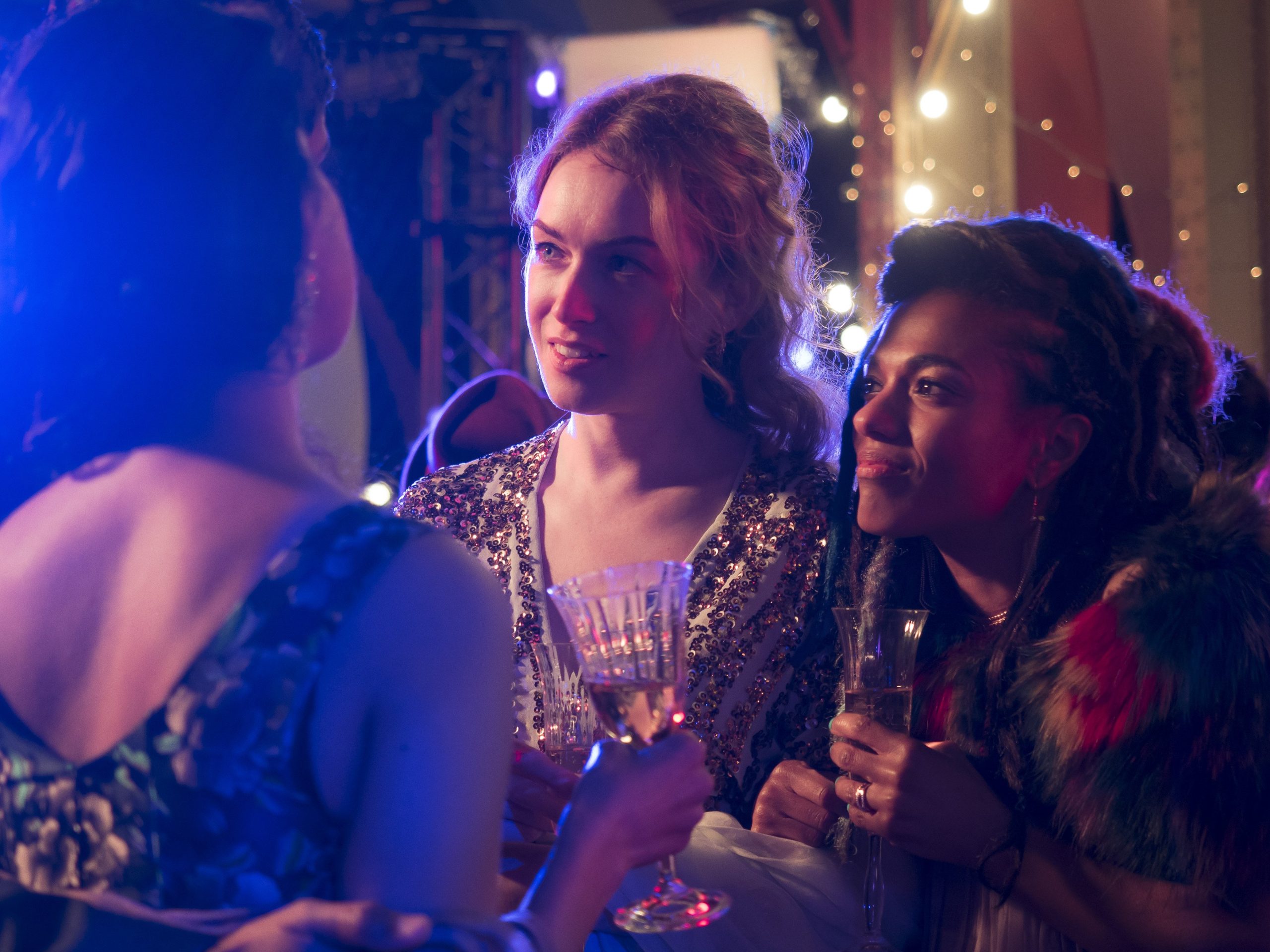 Credit: @sense8 via Twitter
When Netflix canceled Sense8, fans caused an uproar, creating multiple campaigns to save the show across social media. Netflix ignored their pleas, sticking to their decision to axe the show, citing falling viewing figures between the first and second season as their reasoning. Eventually, Netflix backed down, commissioning a two-hour movie to wrap up the show's plot.
Cursed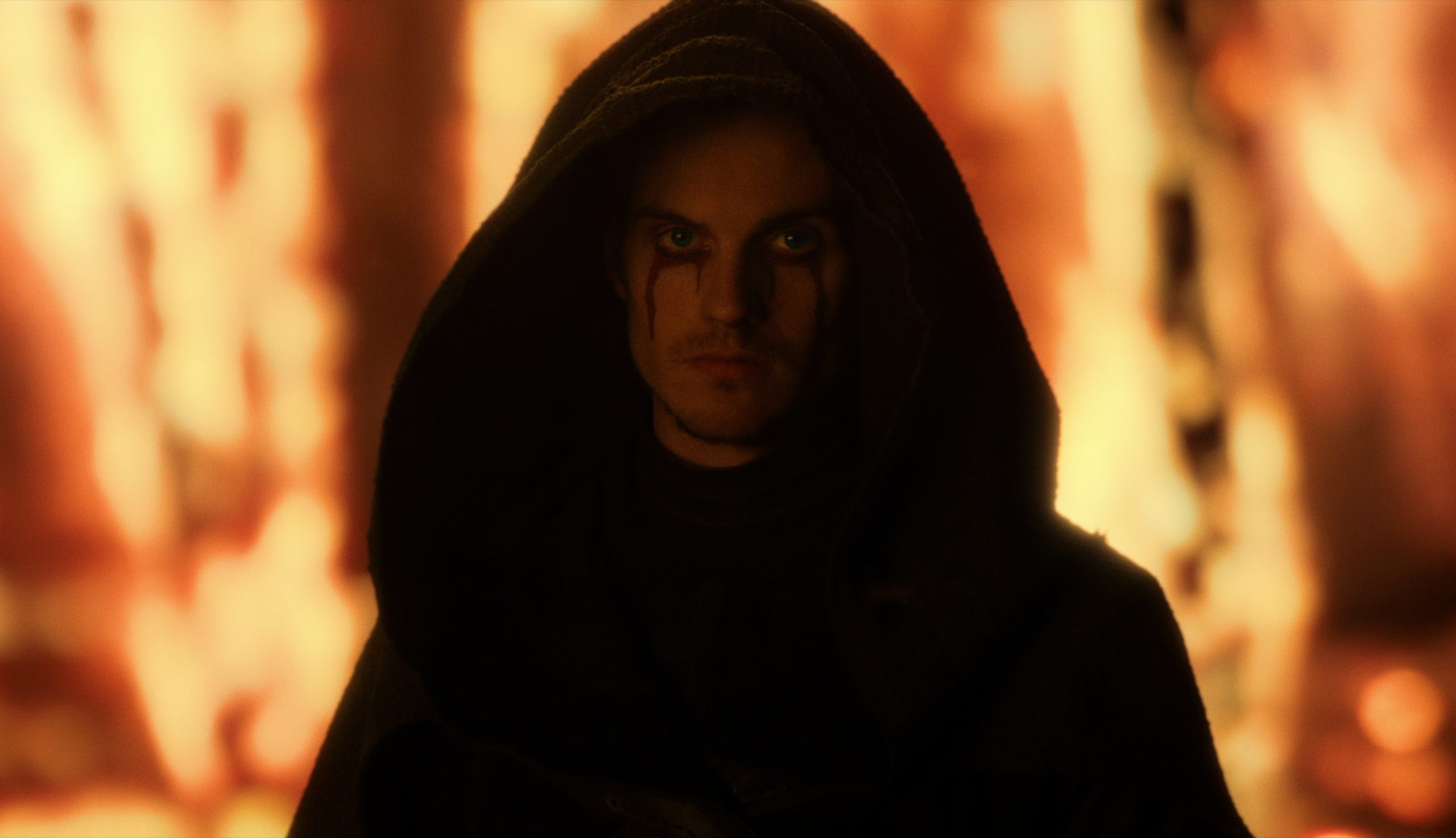 Credit: @CursedNetflix via Twitter
It seems that modern day fantasy shows are cursed to be canceled. Netflix axed the magical show Cursed after just one season, with low viewing levels likely behind the decision. With a 67% critic rating and a 53% audience score, the show experienced mixed reviews, making a resolution to that pesky cliffhanger extremely unlikely.
Big Little Lies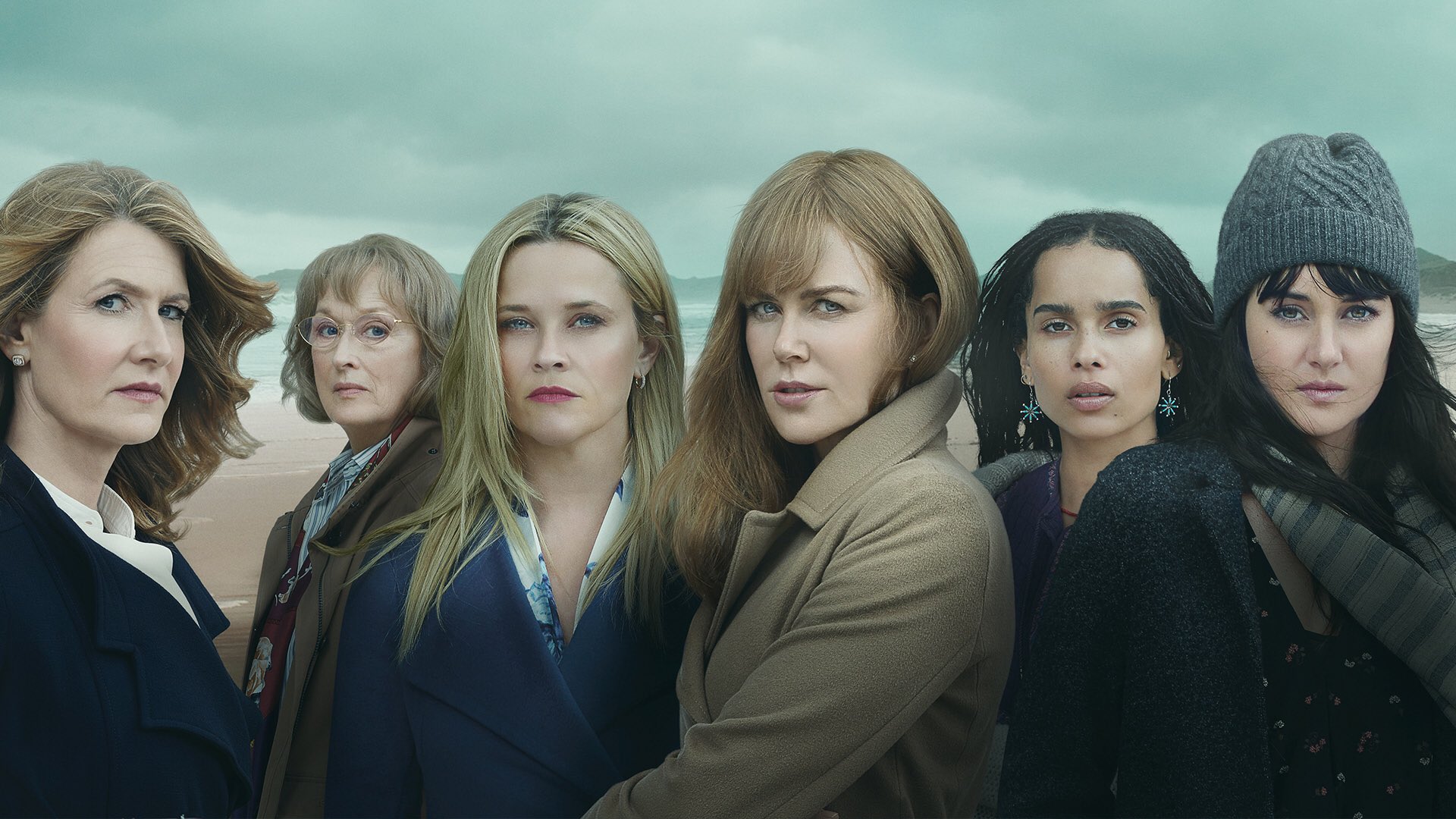 Credit: @Big_Little_Lies via Twitter
Unfortunately, Big Little Lies is unlikely to return for a third season. With a star-studded cast featuring Meryl Streep, Nicole Kidman, Reese Witherspoon, and Zoe Kravitz, the two-season stint kept viewers on the edge of their seats during its tumultuous journey. The show's director, Jean-Marc Vallée, sadly passed away in 2021, making another season unlikely.
Nashville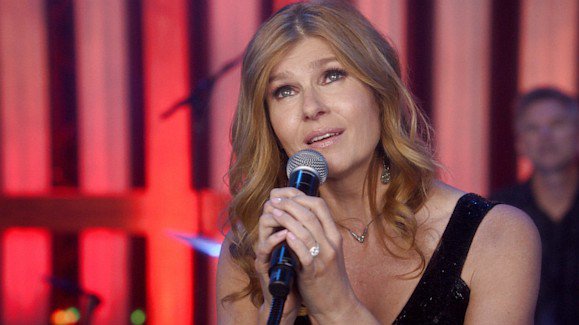 Credit: @Nashville_ABC via Twitter
Although it ran for six seasons, some fans feel as though Nashville was cut short. Exploring the roots of country stars – and their subsequent transition into stardom – the show's quality arguably dropped in its later seasons, making the cancellation understandable. However, some fans still hope for one more go around, bringing the show back to its former glory.
Dead To Me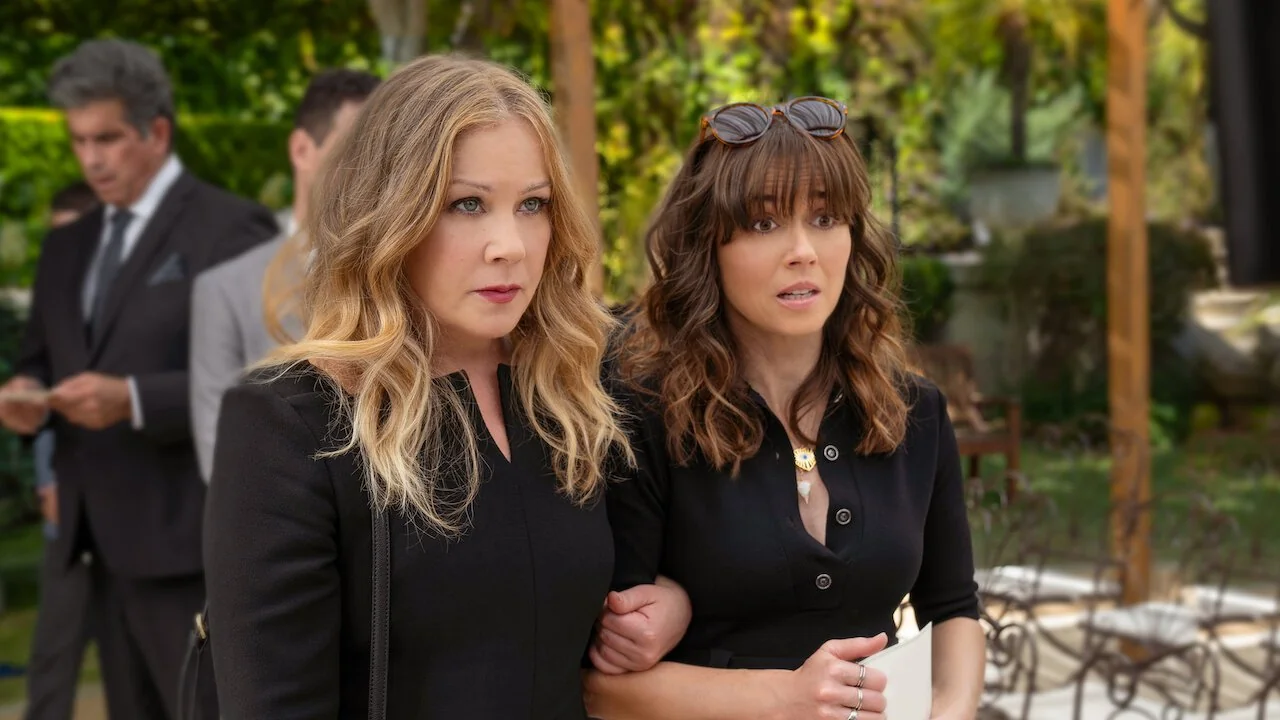 Credit: r/deadtome via Reddit
Dead To Me recently dropped its third season, serving as the show's swan song. Thankfully, the series' showrunner always planned on the show lasting for just a few seasons, meaning that the ending wrapped up any hanging plot threads. Better still, the cast and creator of the show are supposedly working on a new project together.
Lucifer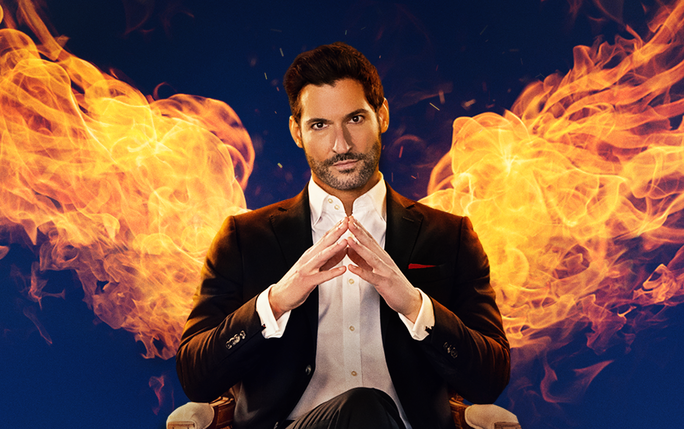 Credit: @LuciferNetflix via Twitter
All good things must come to an end, and that's the case with Lucifer. It was saved from the brinks of Hell once, with fan backlash resulting in the show being scooped up by Netflix, running for a grand total of six stellar seasons. Still, fans would likely leap at the chance to see Tom Ellis play The Devil once again.
Glow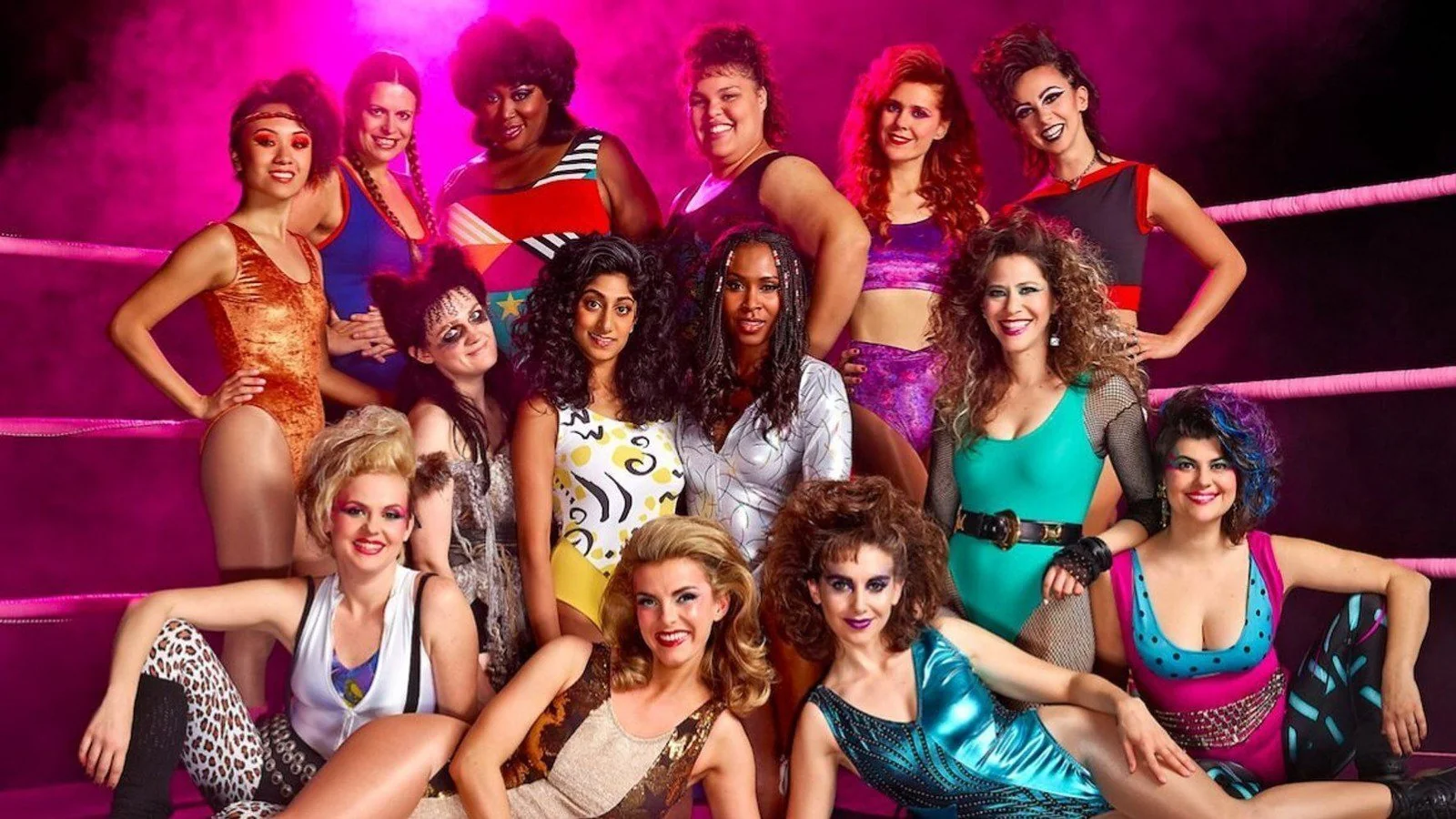 Credit: u/rocker2014 via Reddit
Originally, Glow was set to return for a fourth (and final) season back in August 2019. Unfortunately, streaming giant Netflix did a complete 180 on their decision – canceling the show altogether, citing COVID as their reasoning. The show was already three weeks deep into production for season four before Netflix unceremoniously pulled the plug.
Westworld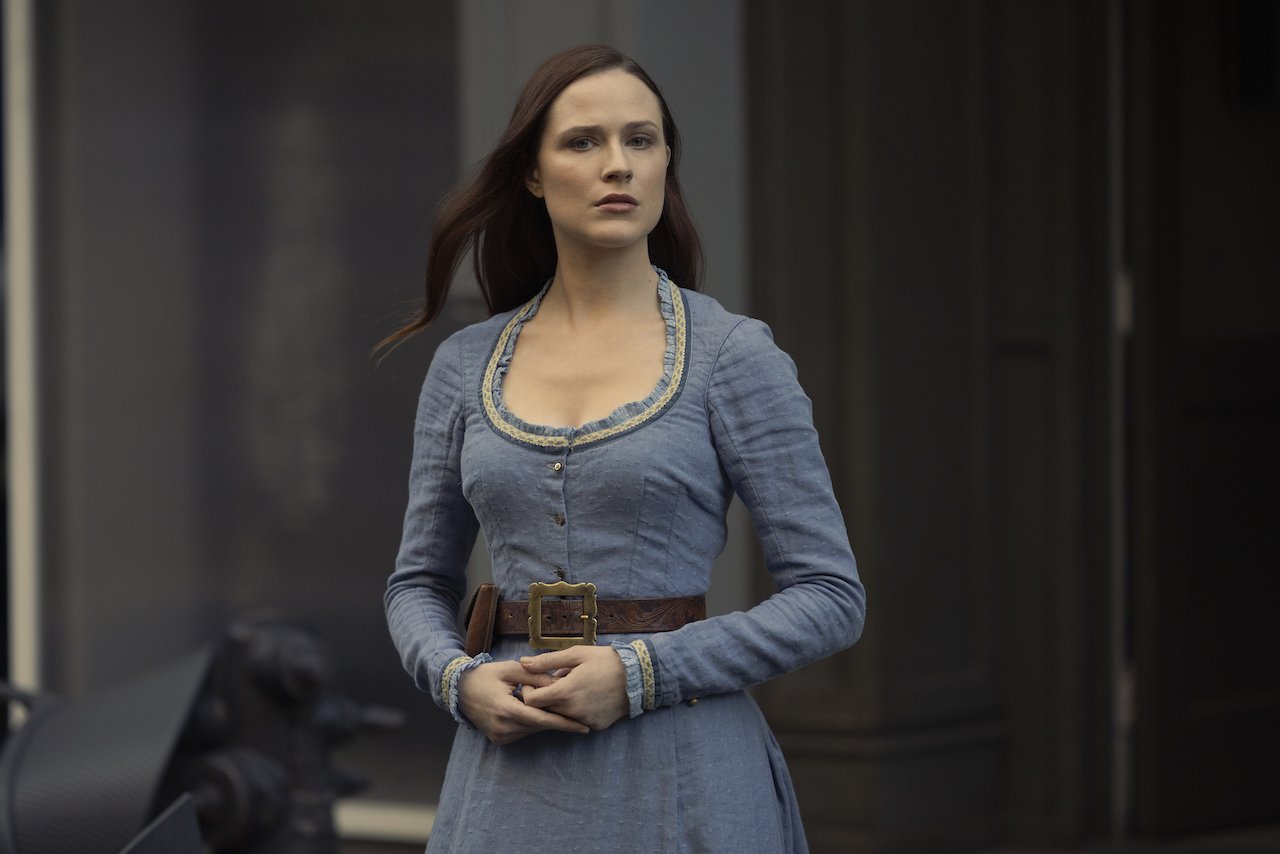 Credit: @WestworldHBO via Twitter
Fans were left shocked when HBO suddenly canceled Westworld's fifth and final season, despite the show becoming one of the most-watched shows on the platform. Unfortunately, many viewers feel as though season four falls apart without a clear resolution, making the entire show a wasted opportunity.
Daredevil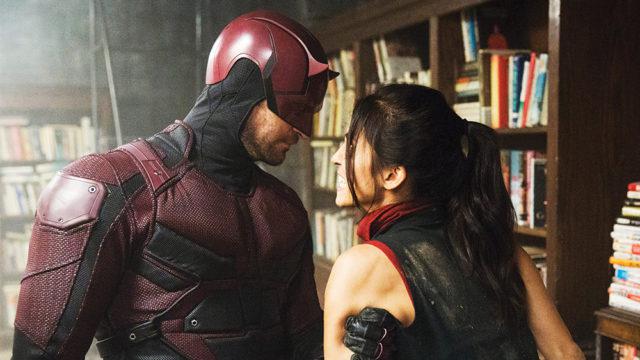 Credit: u/Longo_Rollins6 via Reddit
Daredevil was an unfortunate casualty when Disney took back the rights of their Marvel IPs from Netflix. While fans were left dismayed at the decision, Disney+ has finally commissioned more episodes of the series, with Daredevil: Born Again expected to grace our screens in 2024, taking place within the official MCU timeline.
Altered Carbon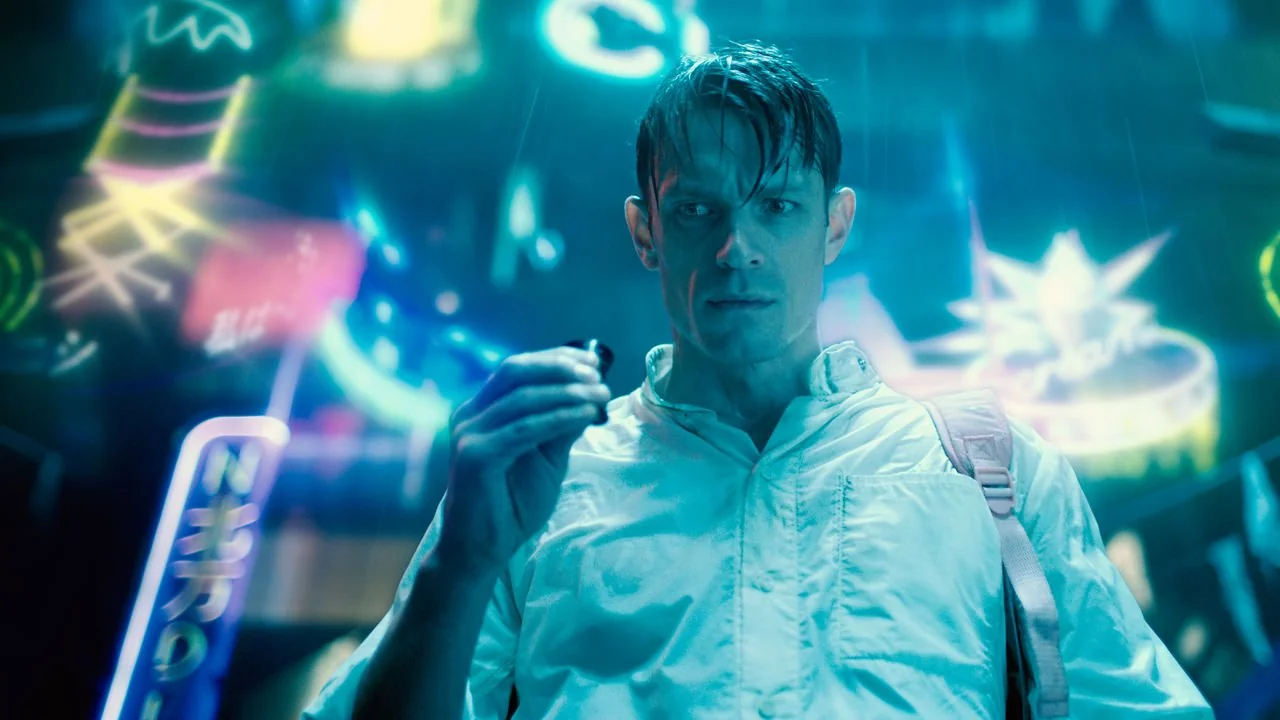 Credit: u/NicholasCajun via Reddit
Sometimes, all it takes is one bad season for a show to get axed. That's the case for Altered Carbon – while its initial season captivated audiences, its second go around took a stranger route. Recasts aside, the show suffered due to some questionable writing choices, leading to Netflix eventually pulling the plug.
Pushing Daisies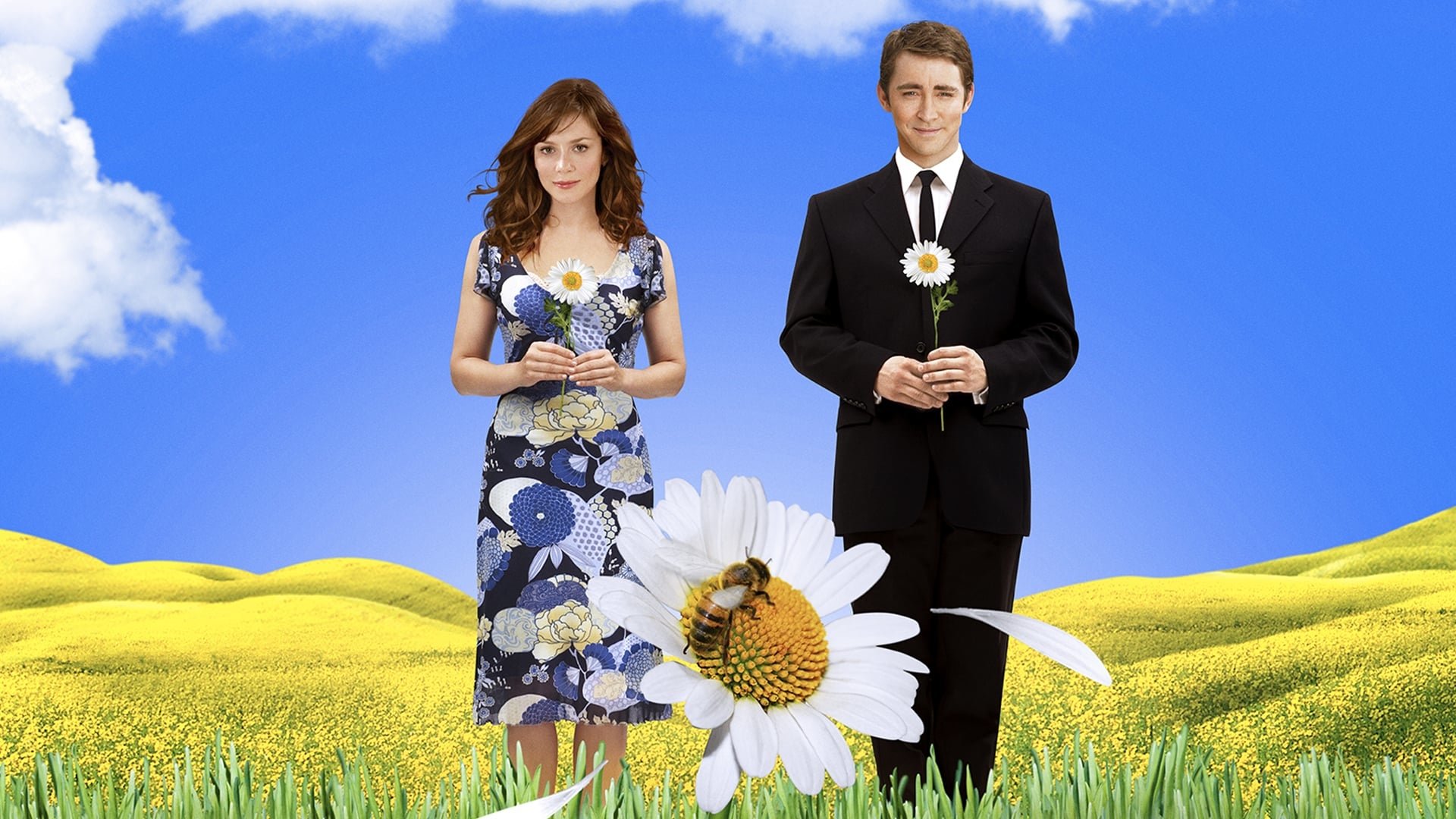 Credit: r/pushingdaisies via Reddit
Even receiving 12 Emmy nominations and four wins couldn't save this show from getting canned. The cancellation was sudden for even the writers, with them having to hurriedly wrap up the show to bring a somewhat satisfying ending. Despite the show being a cult classic, it's thought that the 2007-2008 writer's strikes brought about the series' eventual downfall.
Doom Patrol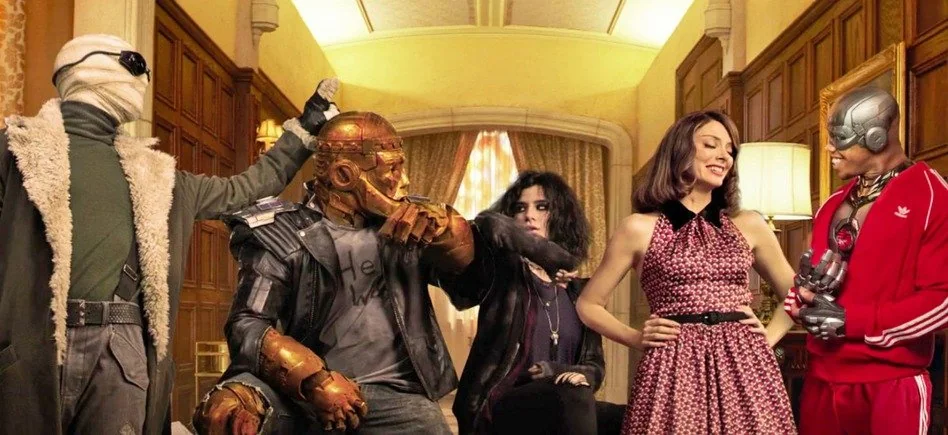 Credit: u/Vullein070 via Reddit
DC has faced a rocky road over the past year or two, with audiences left confused by some strange decisions by higher-ups. Doom Patrol unfortunately fell victim to their ever-changing rollout, resulting in a cancellation after four seasons. Supposedly, the showrunners knew that the end was neigh, choosing to wrap the show up in a satisfying way.
My Name Is Earl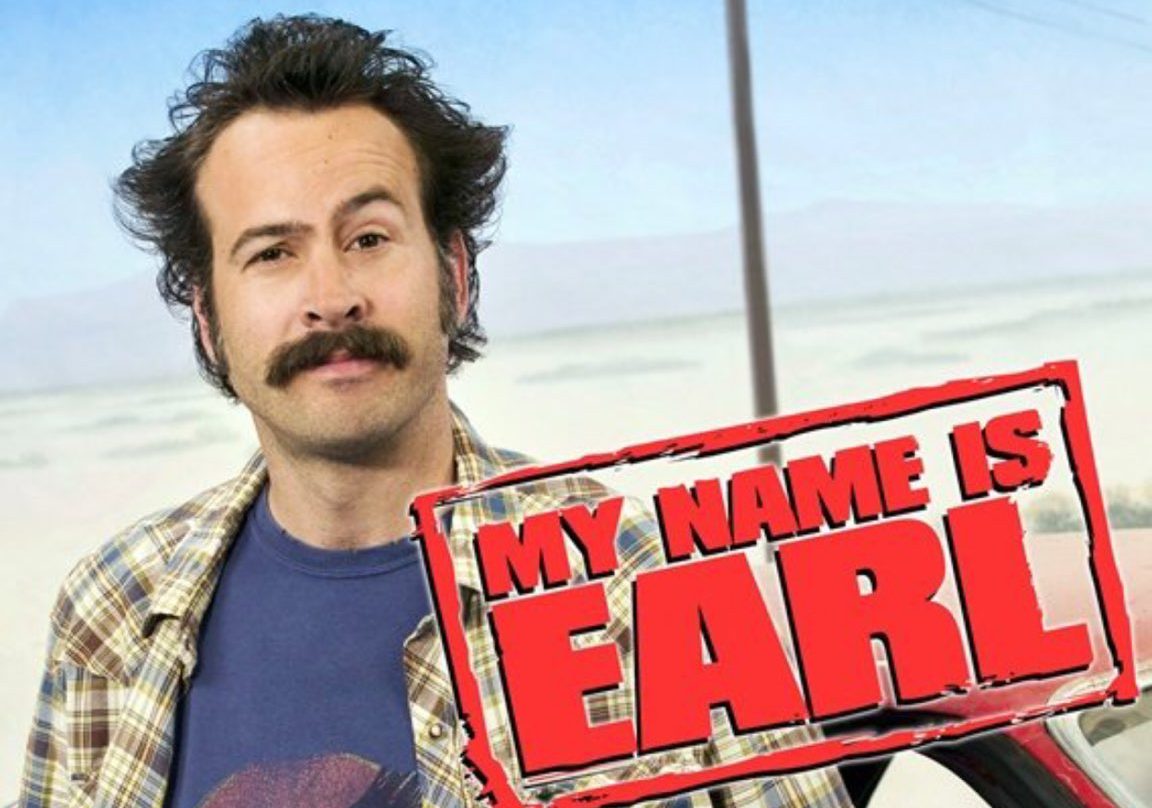 Credit: @bring_bk_earl via Twitter
Season four of My Name Is Earl ended on a hefty cliffhanger, with the showrunners, writers, actors, and audiences all expecting an inevitable season five. Unfortunately, that season never saw the light of day. Apparently, communication issues over finances led to the show's untimely demise.
Orphan Black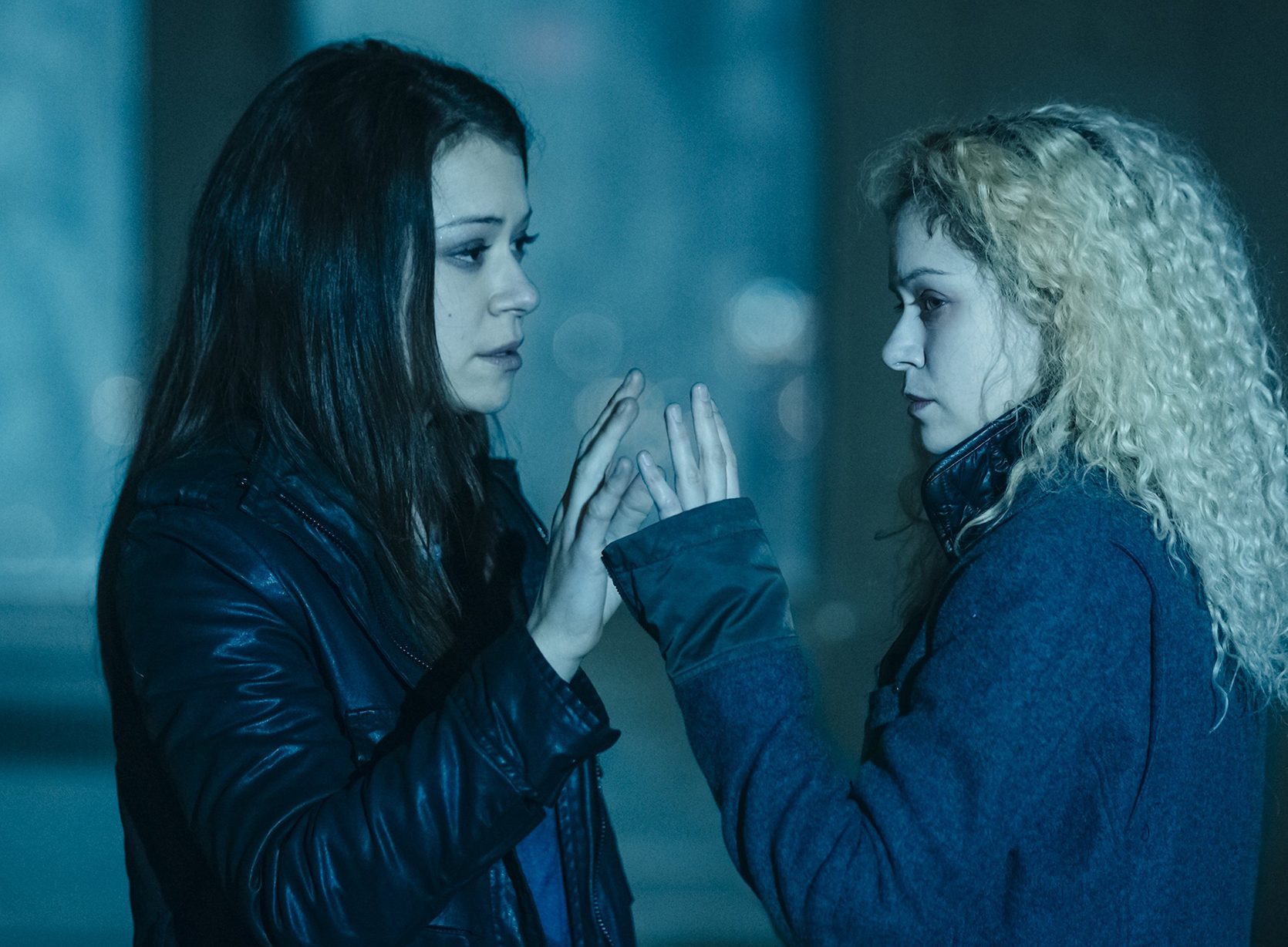 Credit: @OrphanBlack via Twitter
The cult classic Orphan Black wasn't canceled, per se, but was a conscious decision by the show's creators to wrap the series up in a satisfying way. Knowing that TV series often get canceled at the drop of a hat, the show-runners wanted to ensure they gave their characters a satisfying conclusion. Still, a few more clone adventures would've gone down well with fans.
Single Drunk Female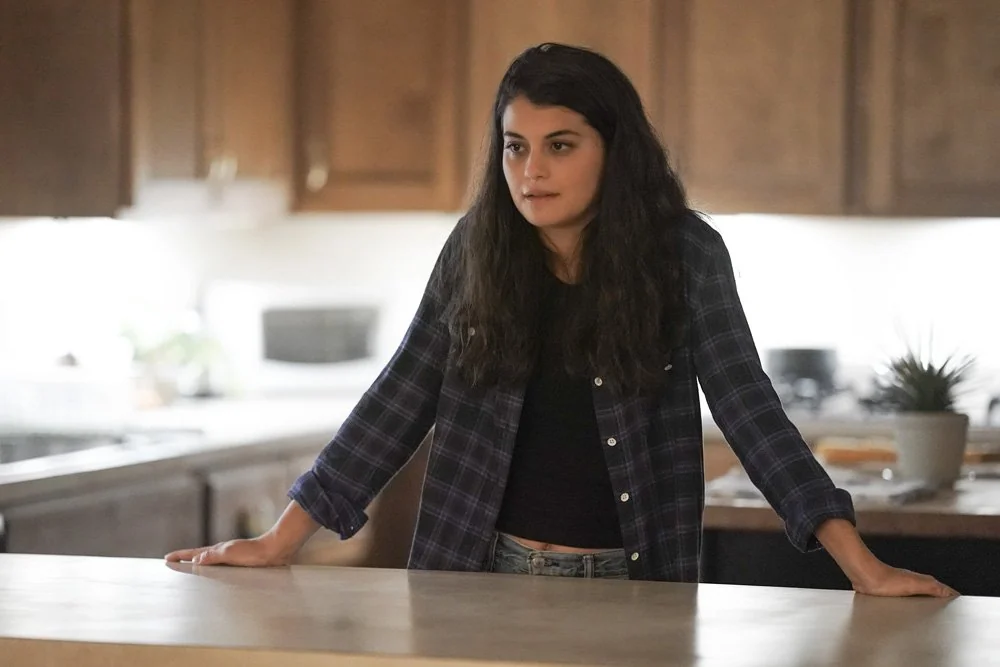 Credit: u/Yellow-Eyed-Demon via Reddit
The Disney+ show Single Drunk Female wasn't just canceled – it was removed entirely from the subscription service, making watching the comedy now utterly impossible. The strange move comes as the giant corporation seeks to cut costs of $400 million, essentially using the show as a tax right off.
Archive 81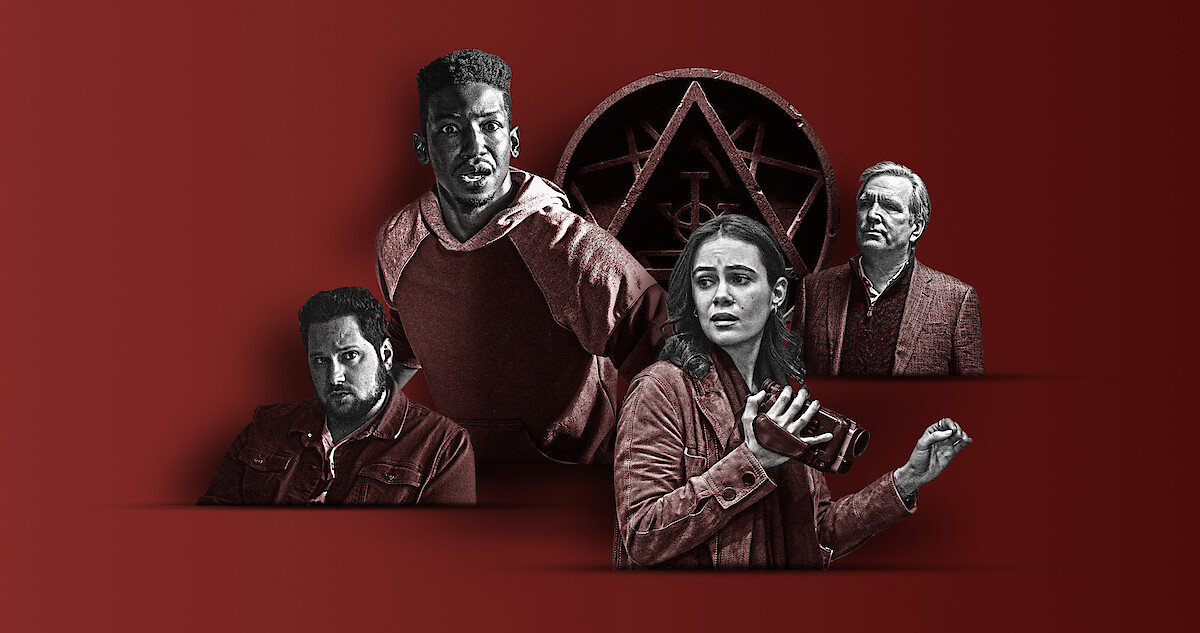 Credit: Netflix
Netflix is infamously impatient when it comes to their viewing figures, unafraid to swing down the axe if a show doesn't meet their high expectations. That's exactly what happened to Archive 81, a slow-burn psychological drama that kept audiences on the edge of their seats for a mere eight episodes, with low viewership leading to its demise.
Heroes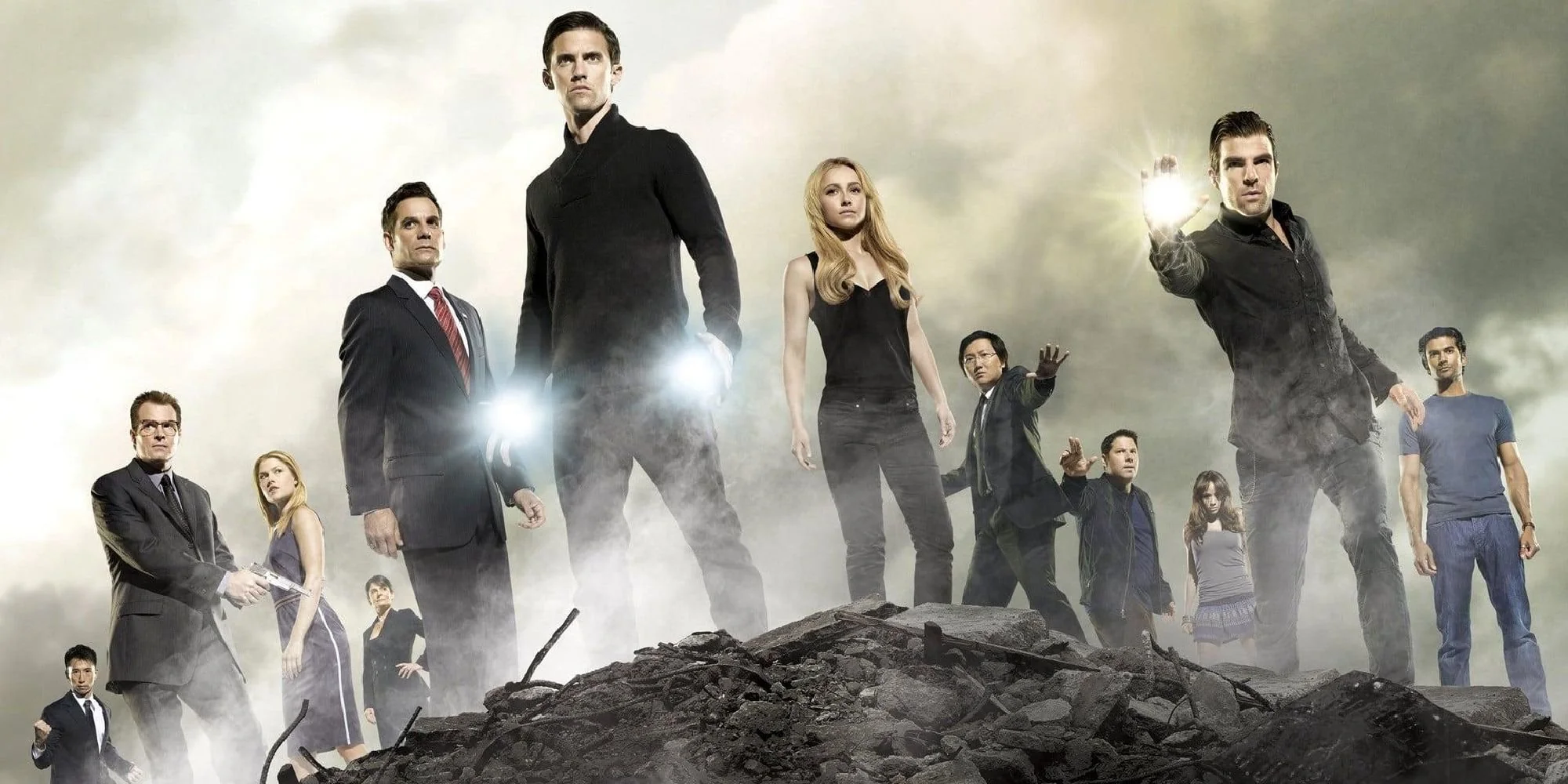 Credit: u/Neo2199 via Reddit
Before the world of Marvel took to our screens, we had the cult TV show Heroes, exploring a gritty take on superheroes. The show's debut season drew in a whopping 13.8 million viewers, making it a huge success for NBC. Unfortunately, by the time season four rolled around, these figures dropped significantly, resulting in the show's end.
Jericho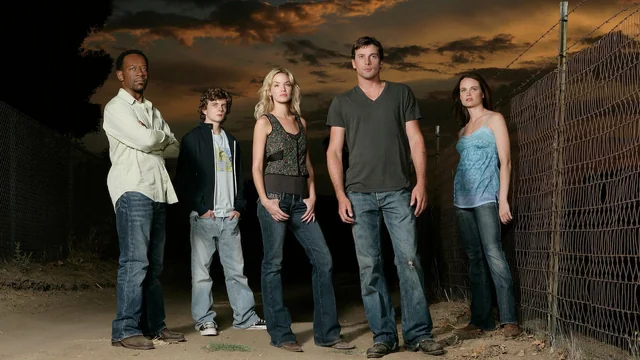 Credit: r/NetflixBestOf via Reddit
Despite the rabid devotion of dedicated fans, Jericho was cut before its prime. The show was initially canceled after season one, but fan outrage forced the network to issue a second season. When season two underperformed – offering low viewing figures – the show was axed once more, leaving fans heartbroken.
Futurama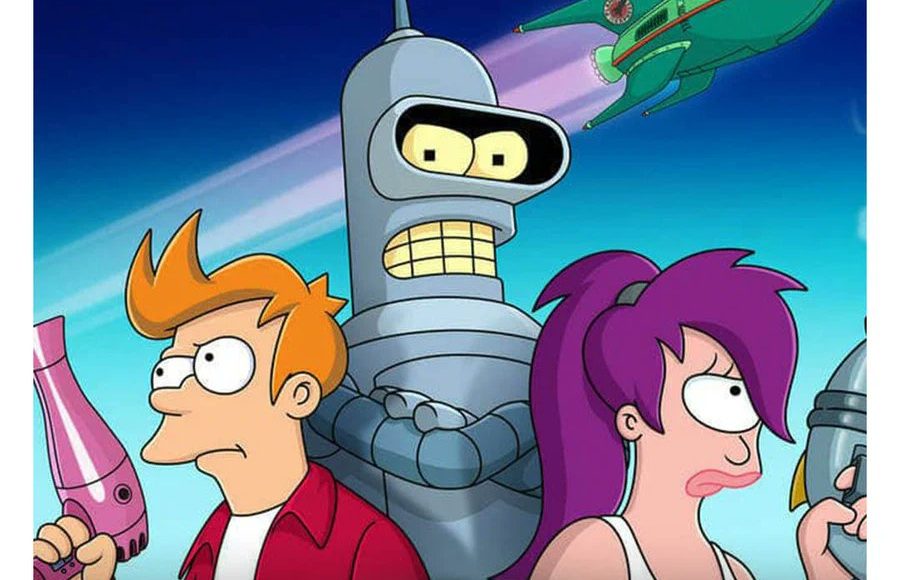 Credit: @futurama_hulu via Twitter
Futurama is no stranger to cancellation, being axed and revived numerous times over many years. It was initially cut short after its first four seasons, before a slew of direct-to-TV movies graced our screens. It was brought back again for a further couple of seasons, ending at season seven. In 2023, a batch of brand-new episodes are set to hit our screens.