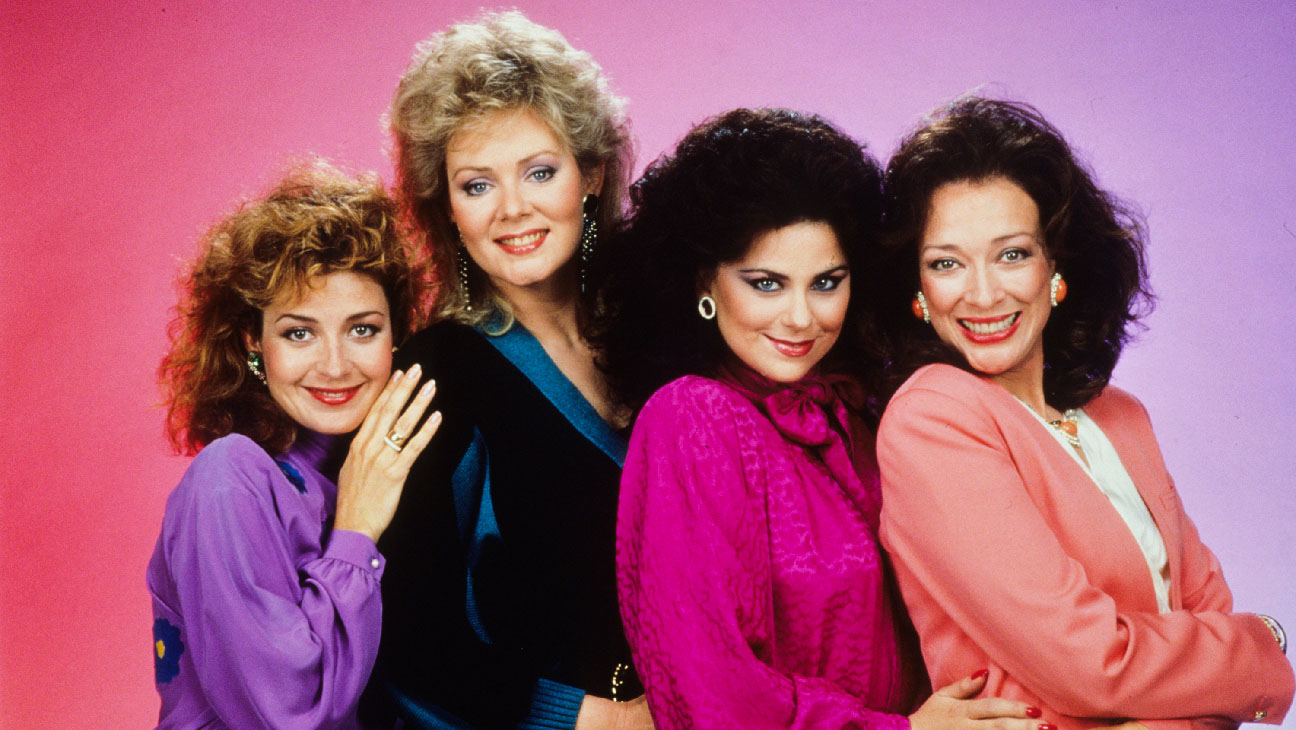 Credit: The Hollywood Reporter via CBS
The 80s was a golden era for so many things, and for many of us there are a lot of long-forgotten TV shows that we loved in 80s that have faded into obscurity in the years since. These are some of the best TV shows that were huge back then, but that you've likely forgotten about.
T.J. Hooker (1982-86)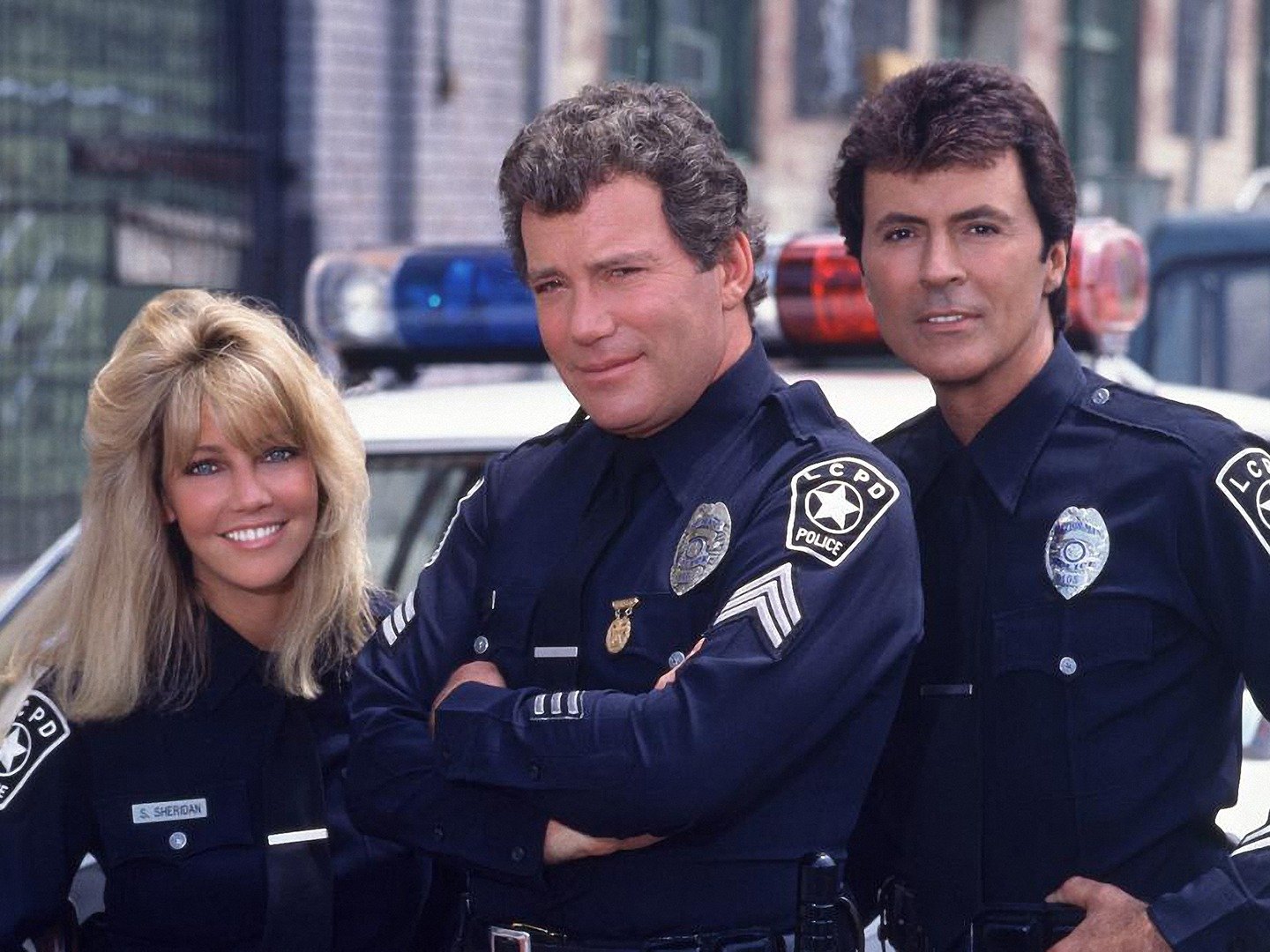 Credit: Rotten Tomatoes
This classic police procedural starred William Shatner in the titular utterly hilarious role, which was miles away from the Kirk audiences were used to. T.J. Hooker was a grimy, gritty cop drama that paved the way for shows like The Shield and The Rookie, whilst also leaving its own legacy.
Airwolf (1984-86)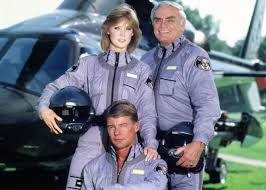 Credit: Get TV
Following the hugely popular TV movie of the same name, fans got to enjoy the weekly extravaganza via this awesome series. In the same kind of vein as The A-Team, this is a show that was fun and hugely entertaining, and you've probably forgotten all about it.
Captain Power and the Soldiers of the Future (1987-88)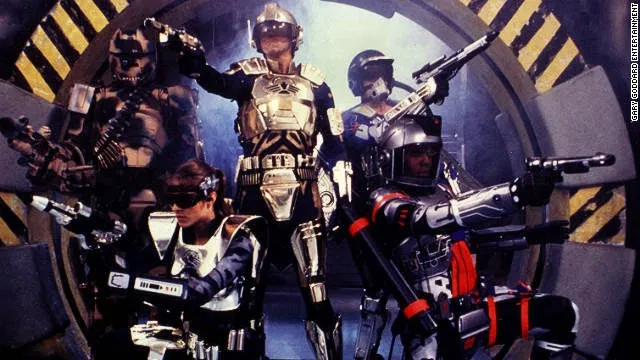 Credit: Cancelled Sci Fi
A hugely fun and entertaining romp, Captain power was one of those shows that was perfect Saturday morning viewing. Its basic premise was Terminator for kids, and this made it a popular, if short-lived 80s show. This is one of those that is much better than you remember is being, and deserves a revisit.
Small Wonder (1985-89)
Credit: IMDb.com
Small Wonder is something of an 80s classic, and worked so well because it was so unique and off-the-wall. The show's premise was that a scientist created a robot that lives with him and his family, and it would up becoming a funny and poignant show in a lot of different ways.
Beauty and the Beast (1987-90)
Credit: The Hollywood Reporter via CBS
This brilliant late-80s take on the classic tale stars Ron Pearlman and Linda Hamilton in the lead roles and was criminally underrated, depsite its popularity. Standing out for its stunning production value, excellent performances, and great writing, this was one of the decades most popular shows.
Designing Women (1986-93)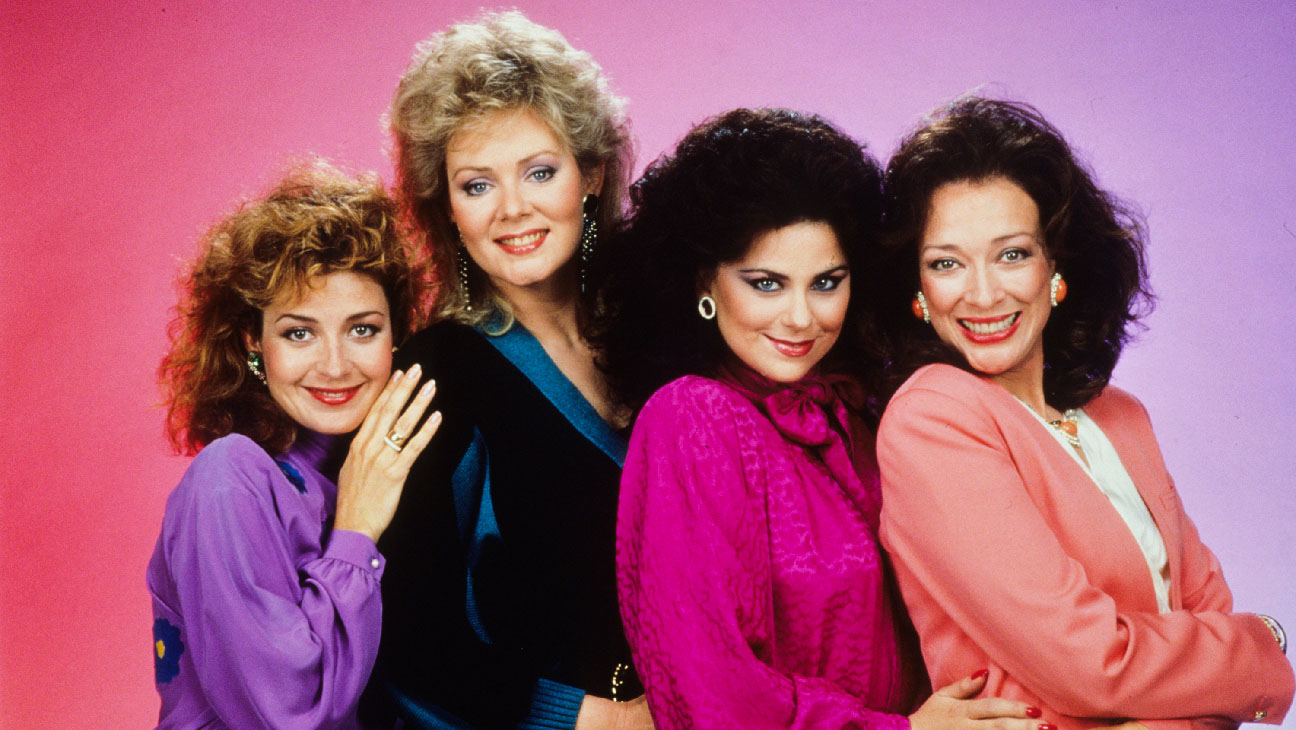 Credit: The Hollywood Reporter via CBS
One of the greatest female-led sitcoms ever made, Designing Women was way ahead of its time, as a hugely diverse and progressive show. Even in the 80s, it wasn't afraid to tackle important and prominent social issues such as race, feminism, and body positivity.
In the Heat of the Night (1988-95)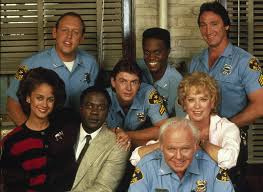 Credit: Get TV
Based off the movie of the same name, this was a huge hit when it first aired in 1988! The show became something of a sleeper-hit, with steady ratings ensuring it would enjoy a 7 season run, as well as 4 TV movies. The show had the perfect blend of drama and humor which really got viewers hooked.
Moonlighting (1985-89)
Credit: EW.com
Before he was John McClane, Bruce Willis enjoyed his big break as a sassy private detective working alongside Cybill Shepherd in Moonlighting. The show was very popular at the time, but has become forgotten by many audiences, which is a shame, because the show itself is excellent.
V (1984-85)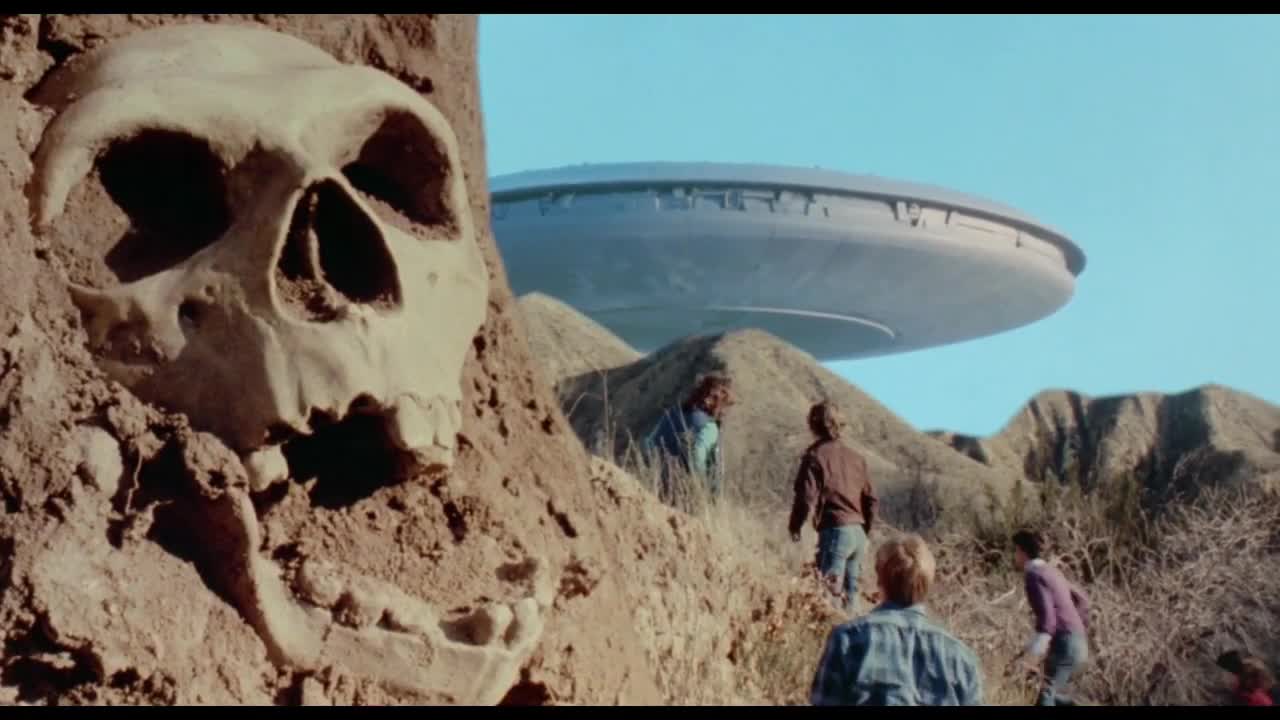 Credit: IMDb.com
V was one of the most defining sci-fi shows of the 80s, and follows the quest of humans to survive an alien invasion of Earth. The show started life as a 1983 miniseries, before the full series that ran 19 episodes. V was clearly a hugely influential show, and its legacy can be felt across modern science-fiction.
Tour of Duty (1987-90)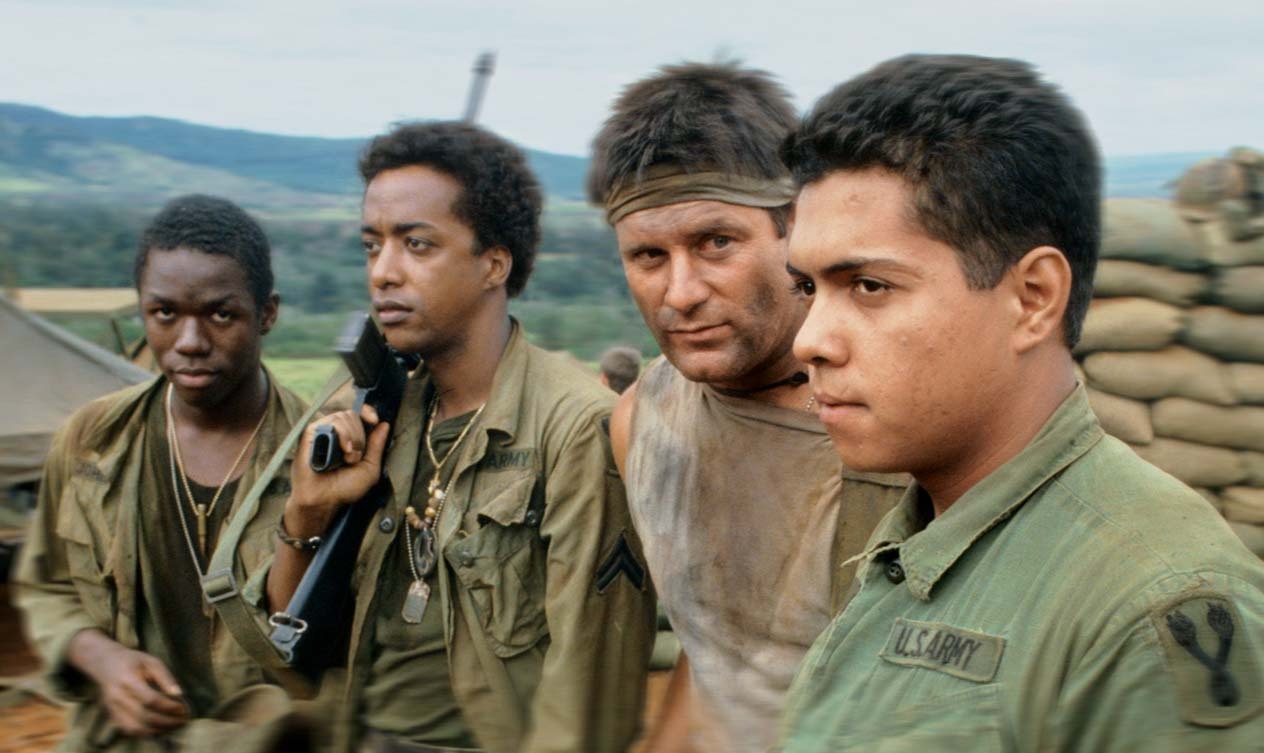 Credit: IMDb.com
In many ways, Tour of Duty was the antidote to M*A*S*H, a more comedic portrayal of war because it gave an intense portrayal of the horrors of combat. Dark and difficult, the show was popular due to its realism. It was an unrelenting portrayal of war and worked to provide an insight into the psychological impact it can have on soldiers.
Automan (1983-84)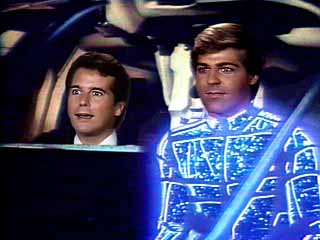 Credit: IMDb.com
Automan was a very cool Tron-inspired show about a guy named Walter who creates an AI hologram that he can merge with at night to fight crime. Preceding the show Mann & Machine (which it clearly influenced) by about 10 years, this short-lived but influential show was heaps of fun.
Starman (1986-87)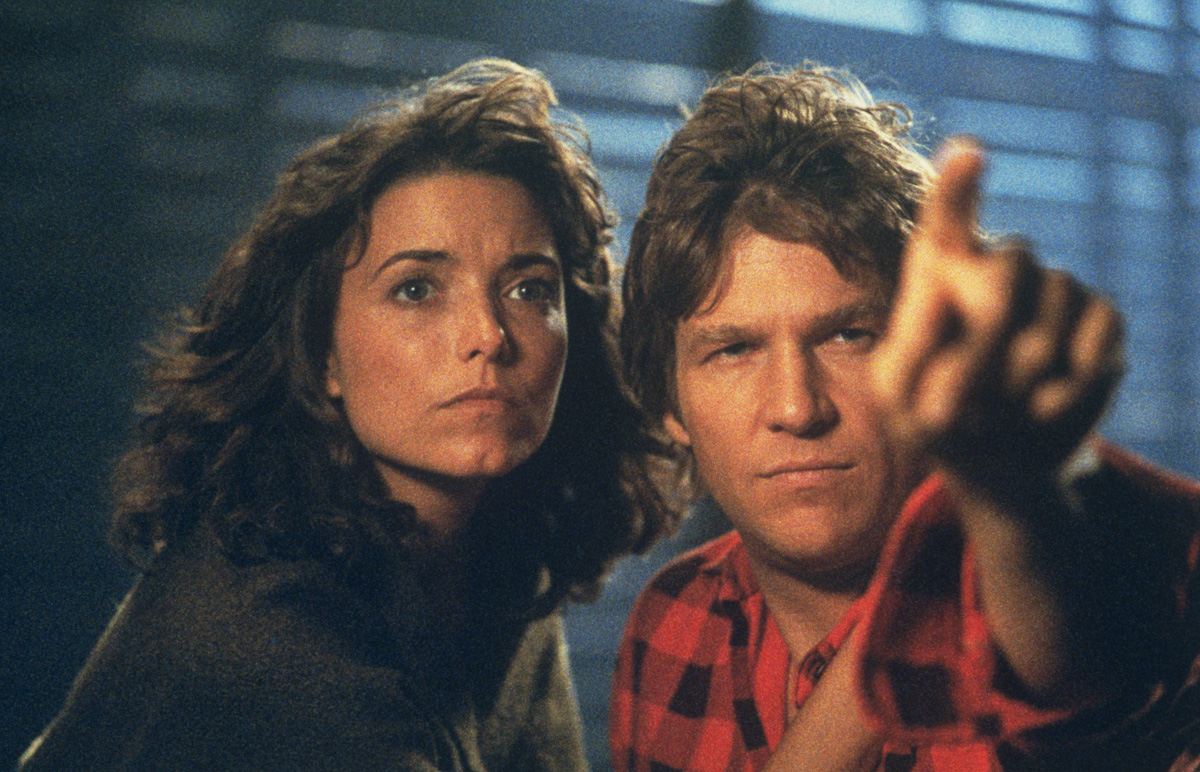 Credit: Times Colonist
Based on the John Carpenter cult classic movie of the same name, this short-lived TV adaptation picks up from where the movie left off. It follows an alien being traveling from town to town, helping people and then moving on, and this was a show in the vein of Knight Rider.
Three's A Crowd (1984-85)
Credit: IMDb.com
Believe it or not, classic 80s sitcom Three's Company got its own short-lived spin-off show with this 22-episode show followed John Ritter and playing his Three's A Crowd character, as he navigates life with his love interest Vicky and her meddling father.
Tucker's Witch (1982-83)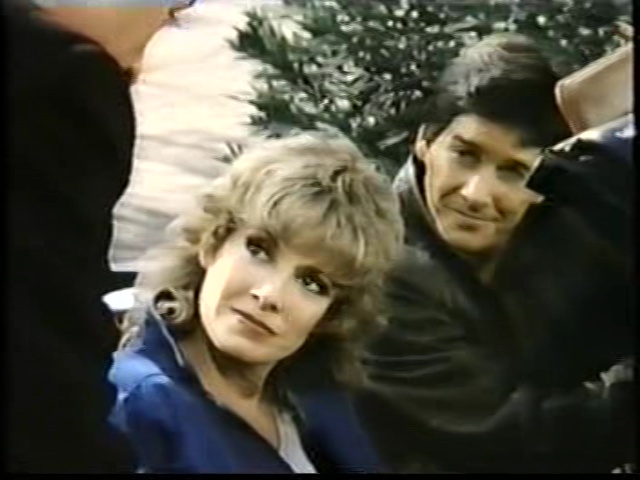 Credit: IMDb.com
This supernatural cop show was originally supposed to star Sex and the City's Kim Cattrall, but the controversy of a scene in the raunchy 1981 comedy Porky's led the network to demand her replacement, and Catherine Hicks was cast instead. The show never really took off.
Wizards and Warriors (1983)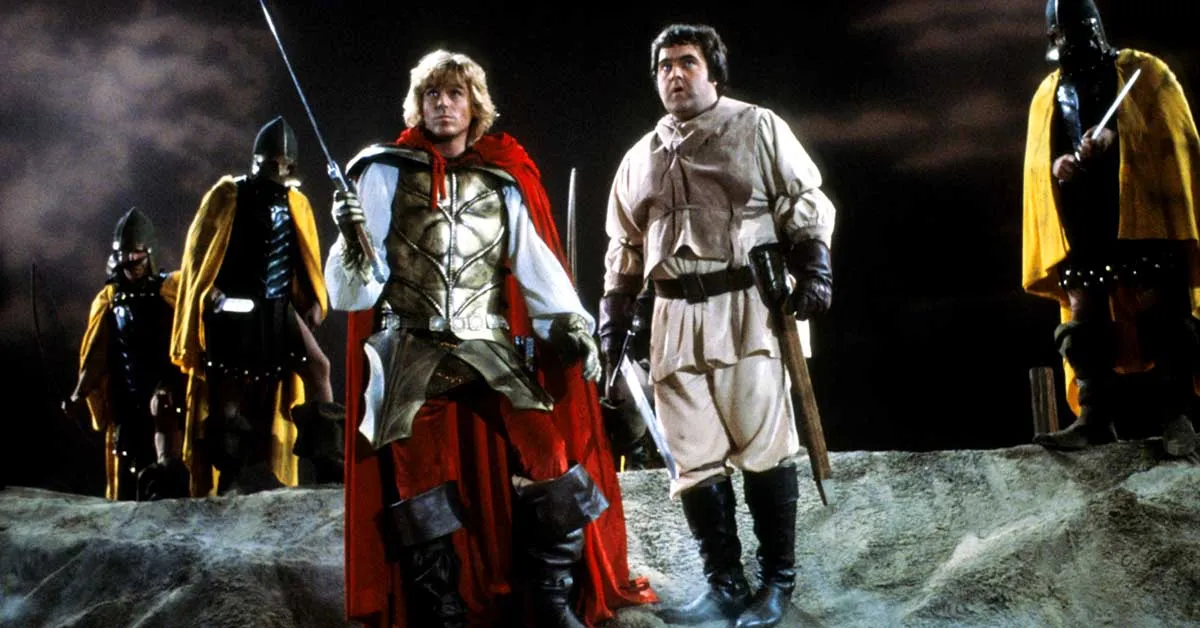 Credit: Cancelled Sci Fi
This enormously expensive fantasy show was weaving complex narratives long before Game of Thrones, and features a storyline loosely similar to The Witcher. Costing around $1 million per episode, this was an epic that unfortunately only lasted 8 episodes.
Beyond Westworld (1980)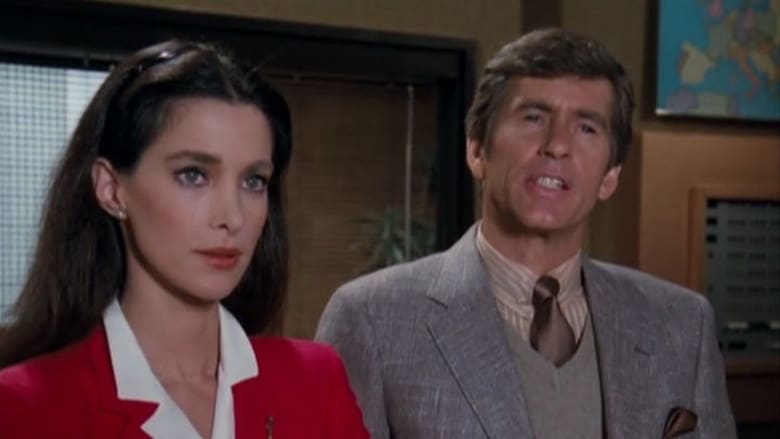 Credit: The Movie Database
Michael Crichton's Westworld was adapted in a 1973 movie of the same name, and spawned the recent award-winning HBO show. However, before that, 1980s series Beyond Westworld was the initial TV adaptation. It continued the storyline from the original movie, but it only ever aired 3 episodes.
Out of This World (1987-91)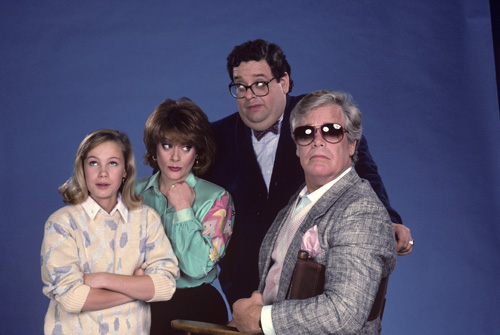 Credit: IMDb
This popular fantasy sitcom focused on a teenage girl who is half alien, which gives her unique and fun powers. It ran four seasons and 94 episodes, originally on NBC, before being canceled in 1991. This is one of those shows you definitely forgot about, but it was a real 80s treat.
Ace Crawford: Private Eye (1983)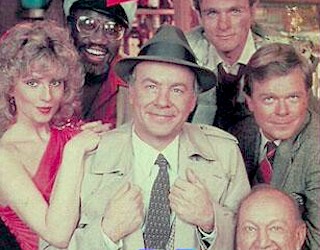 Credit: Ep Guides
Running only five episodes, this is a show that has become memorable despite its short run. Following Ace Crawford, a private detective who's rubbish at everything, but has somehow managed to solve every case he's ever worked on. A very funny show that was probably too ahead of its time.
B.A.D. Cats (1980)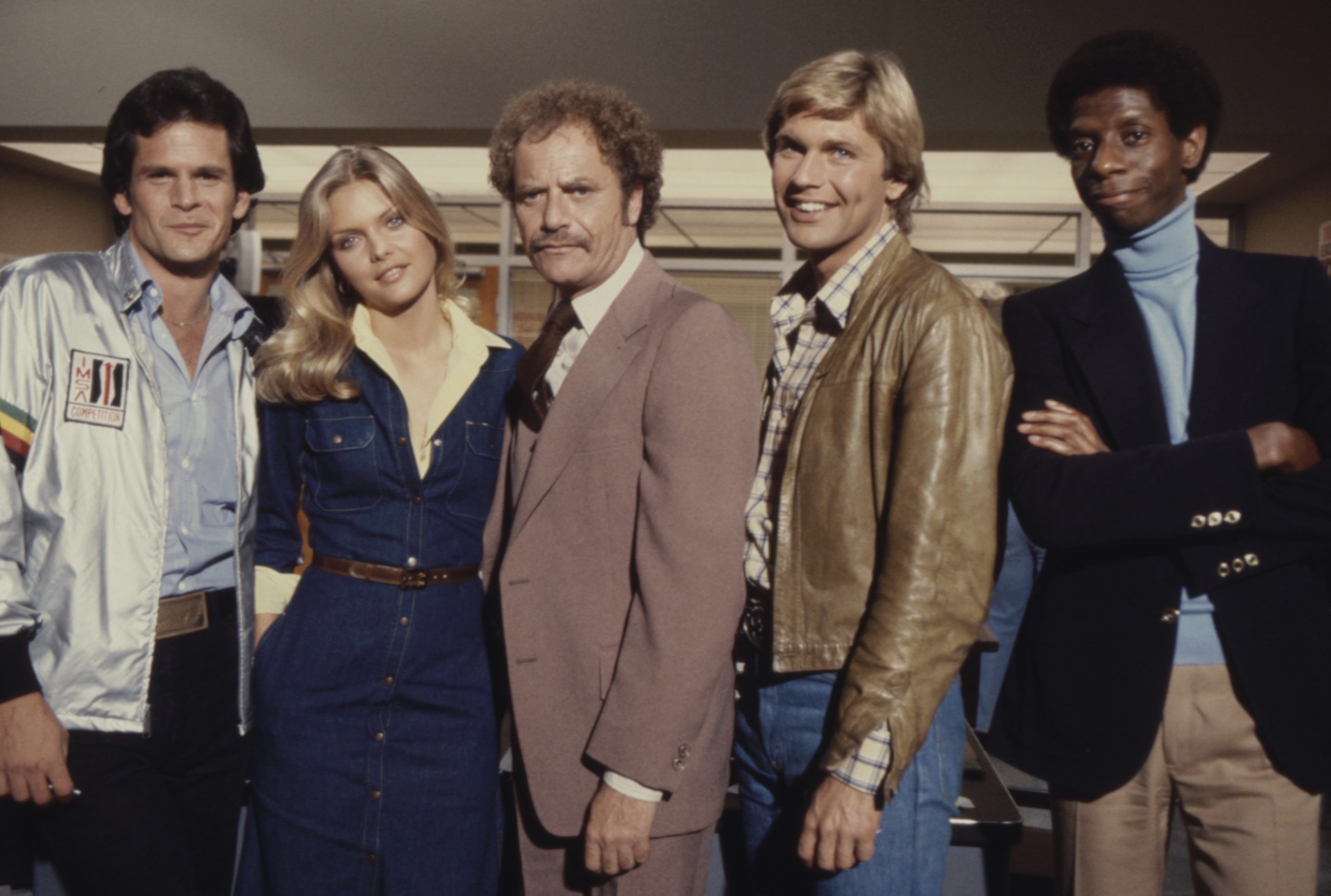 Credit: IMDb
Canceled after just 6 aired episodes, B.A.D. Cats is probably most notable for featuring a young Michelle Pfeiffer in the role of Officer Samantha Jensen. Nevertheless, this remains one of the most underrated shows of the 1980s, and one worth revisiting.
Blacke's Magic (1986-87)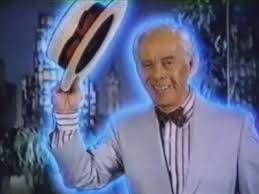 Credit: The Studio Tour
This one-hour crime drama featured a magician with an aptitude for solving crimes, and its 13-episode run probably deserved more. There's no doubt this show had something of an influence on the British BBC crime comedy-drama Jonathan Creek, which involved a similar premise.
Growing Pains (1985-92)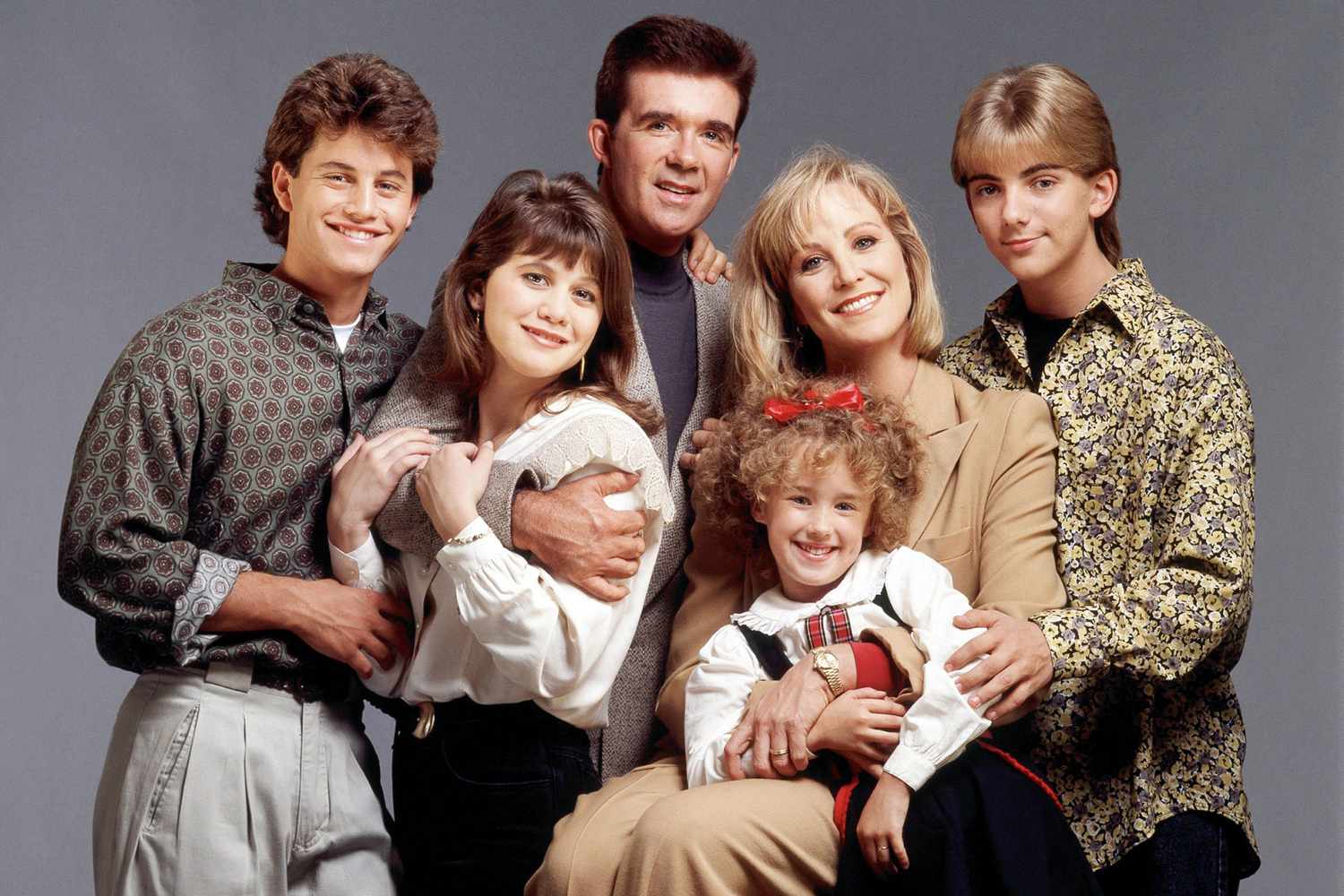 Credit: People Magazine
One of the first great network sitcoms of the 80s, Growing Pains was hugely popular over its 7-season stint, and explored many important and interesting themes. As a family-friendly show, this was hugely influential, but modern audiences have forgotten just how good it was.
Concrete Cowboys – (1981)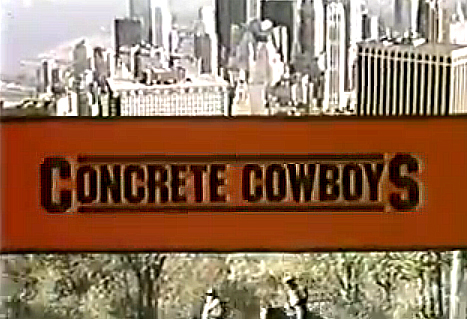 Credit: IMDb
Concrete Cowboys follows two cowboys who hit the open road in their beat up camper looking for adventure. It was based on the 1979 Tom Selleck movie of the same name, but lacked the charm and charisma of said movie. The series is a hard find if you want to watch it now, as it's not even available on DVD.
The Devlin Connection (1982)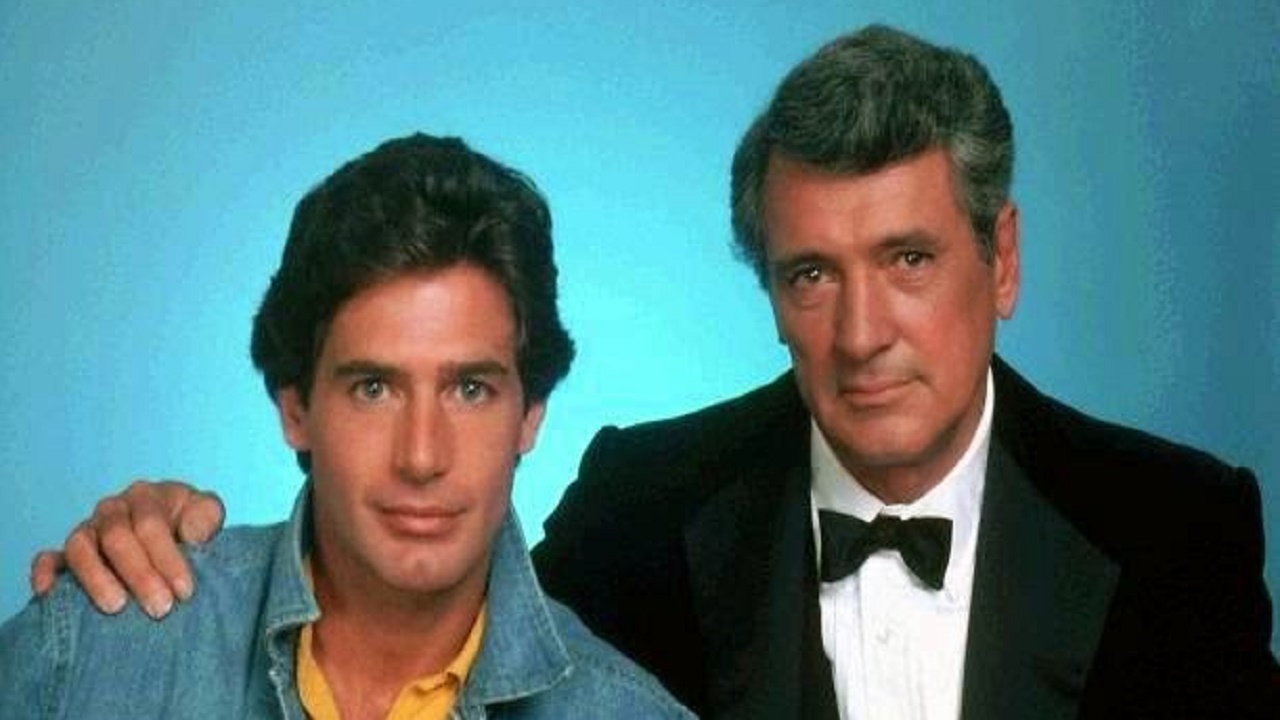 Credit: TV Time
The PI series had all the ingredients for success; an accessible premise, a buddy cop partnership, and Hollywood legend Rock Hudson. Unfortunately the show never really took off in the way it should have done, and this remains one of the most under-appreciated of the 80s shows.
Fathers and Sons (1986)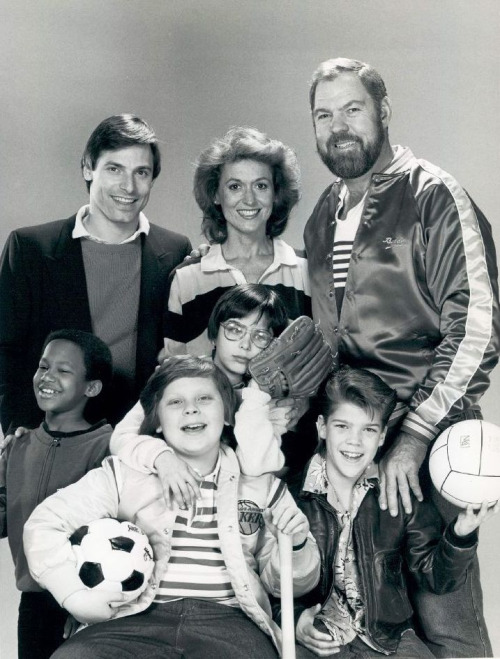 Credit: IMDb
What was meant to be the next big sitcom ended up being little more than a damp squib. But this is not the fault of Fathers and Sons, a warm and charming family-friendly sitcom that only ran for 4 episodes on NBC, but deserved significantly more than that.
Hardball (1989-90)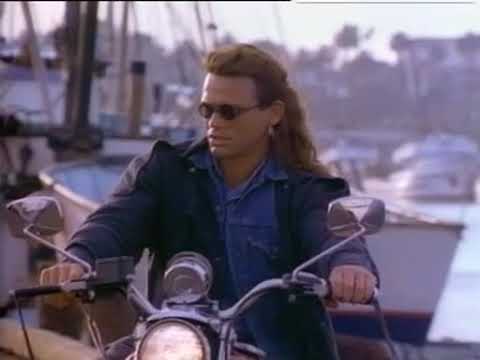 Credit: Эдуард Серов via YouTube
Hardball was one of the best cop shows of the 80s, with a great cast, cool theme tune, excellent writing, and engaging characters. However, for some inexplicable reason it only ran for 18 episodes, and the flame burned out in June 1990. This is one that you should definitely try to revisit if you can.
Helltown (1985)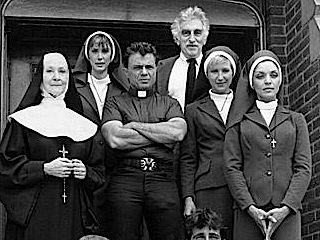 Credit: Epguides
Helltown had kind of a fun idea. The show had Robert Blake casted as essentially the same character as his cop role Baretta, but this time as a priest called Father Rivers. Helltown faced development issues, and when it was finally ready to air, it had to compete with ABC ratings behemoth Dynasty.
The Highwayman (1988)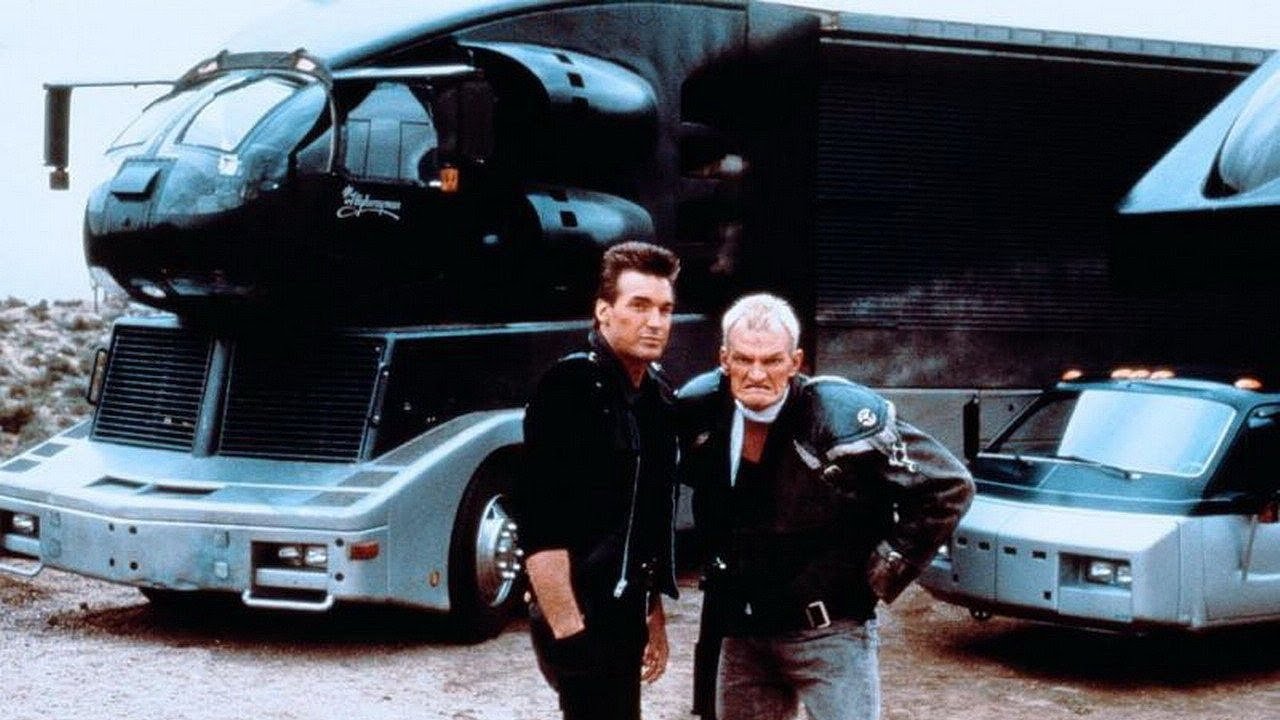 Credit: Retro TV via YouTube
Sam Jones starred as a US Marshall in this cool futuristic show that was a blend of Mad Max and Knight Rider. This is one of those shows that was so fun at the time you wonder how it could ever have gotten canceled in the first place. Worth a revisit if time allows.
The Last Precinct – (1986)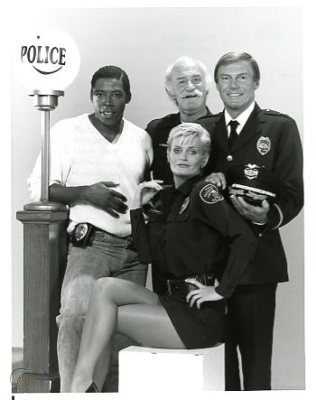 Credit: Castro Marina
In many ways, the success and failure of this show was probably attributed to the same thing; the perceived attempt by NBC to cash in on the success of the Police Academy movies. The problem is that it lacked the warmth, familiarity, and legacy of Police Academy, and was up against CBS favorite Dallas.
Maggie Briggs (1984)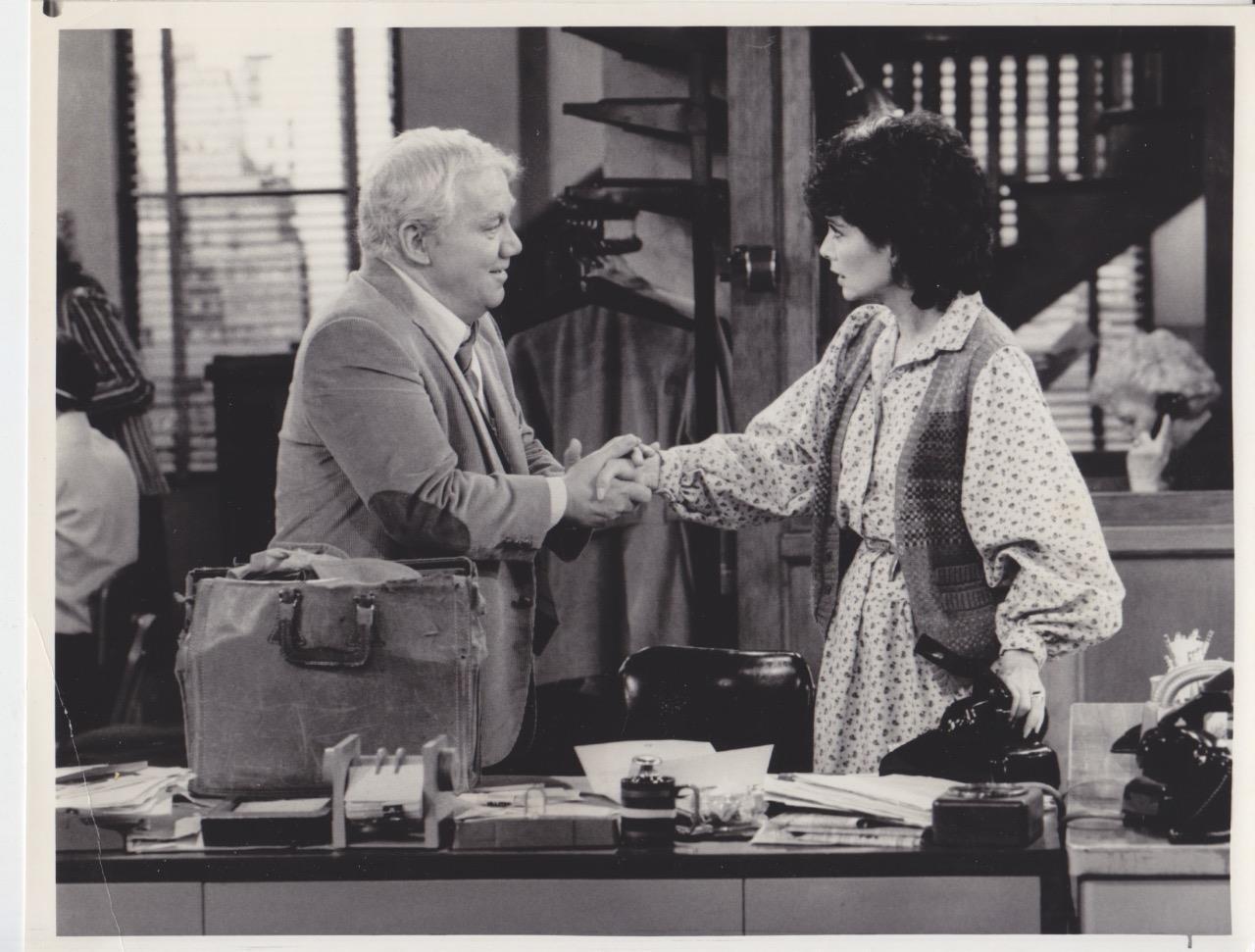 Credit: CBS
This short-lived fish out of water sitcom is one of the best 80s sitcoms you've completely forgotten about. The premise is pretty simple, but the show has heart, and is carried by a charming and engaging lead performance from Suzanne Pleshette in the title role.
Manimal (1983)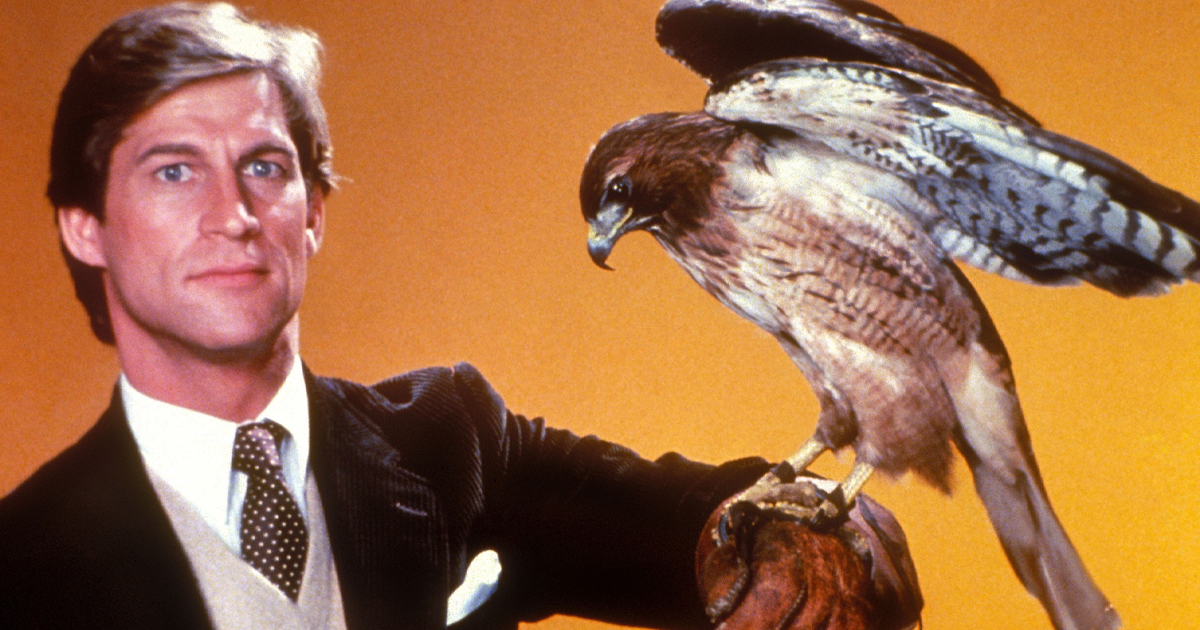 Credit: Joblo.com
Even back in the early 80s American TV was turning out excellent fantasy and Manimal is no exception. Following the character of Jonathan Chase, an NYU professor of animal behavioral sciences who can transform into any animal at will. Think of it as an 80s version of Animorph!
The Phoenix (1982)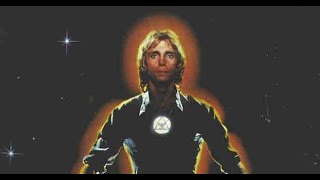 Credit: Retro TV via YouTube
This alien-centric sci-fi show is one of the most bold and impressive of all the 80s shows. This was one of those programs that was a little bit too ahead of its time, but has developed a cult following in the years since it finished airing. It had a mix of many different influences, and this could have worked to its detriment.
Private Eye (1987-88)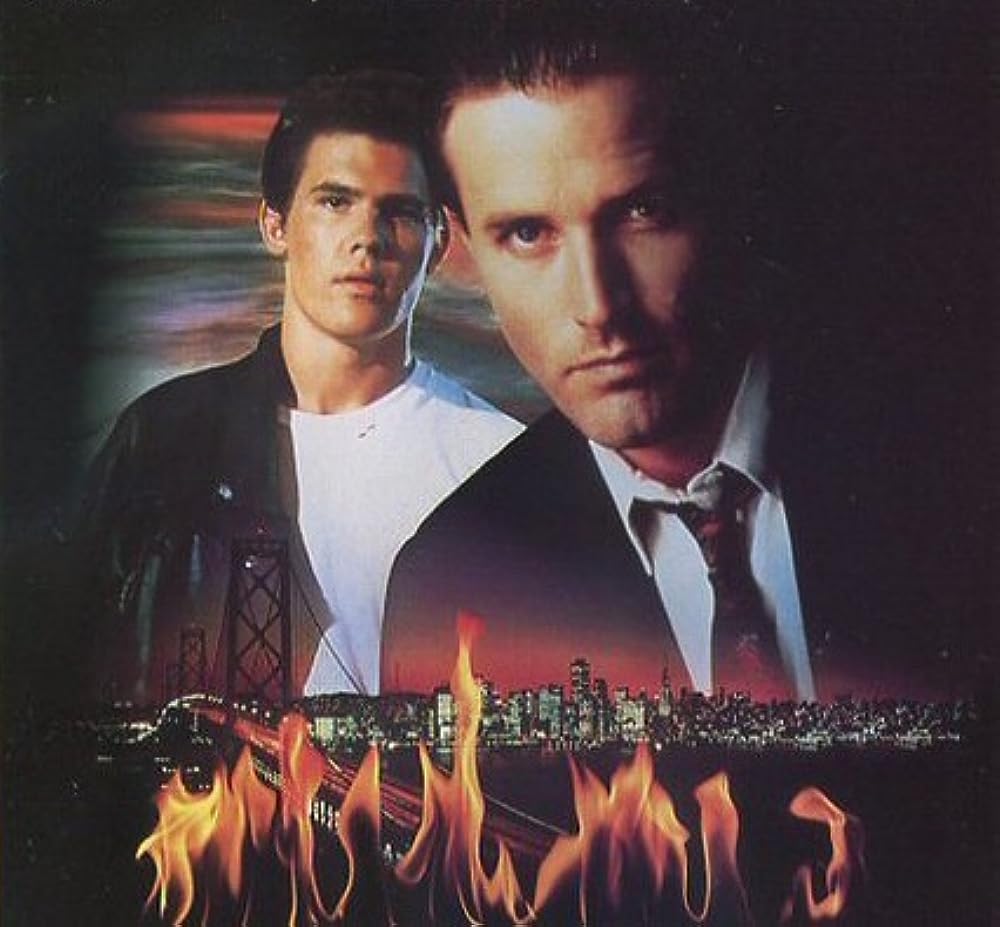 Credit: IMDb
Set in 1950s Hollywood, Private Eye is known specifically for featuring Bill Sadler, and a young Josh Brolin in its cast. One of those throwback shows, Private Eye paid homage to the hard-boiled detective, but, considering the pilot alone cost $6.5 million to film, it's clear to see where the issues were going to come from.
The Renegades (1983)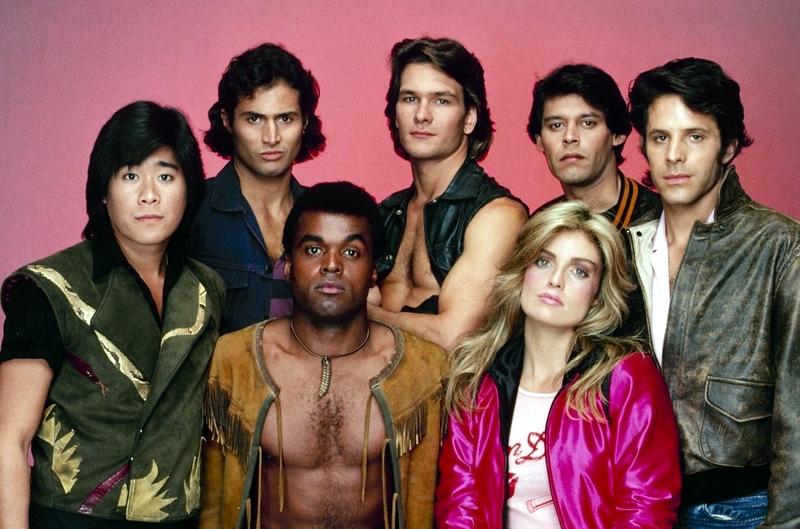 Credit: IMDb
This ABC crime drama series starred a young Patrick Swayze in an early TV role, with a storyline that featured a young street gang given the choice between working undercover for the police, or going to jail. The show might have been a bit of a rip-off of Mod Squad, but it was heaps of fun.
Street Hawk (1985)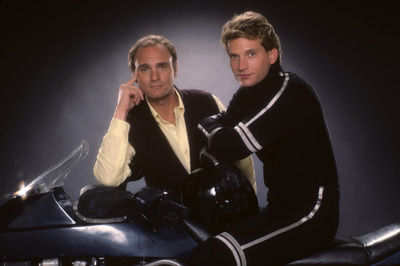 Credit: IMDb
Street Hawk's failure is surprising due to its cool superhero/crimefighting-centric storyline, as well as the fact that teen idol Rex Smith starred in the lead role. The lawless vigilante aspect of the show was particularly interesting, and the show was released on DVD in 2010.
Unsub (1989)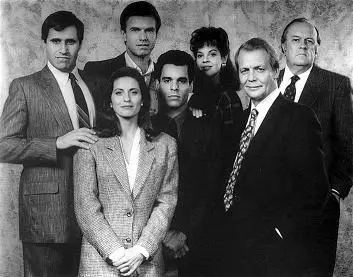 Credit: Cult Faction
In many ways Unsub laid the groundwork for Criminal Minds, and was probably the first unofficial iteration of that show. Starring M. Emmett Walsh, Kent McCord and David Soul, this is definitely a show that is worth revisiting, but it's not available on DVD yet.
Walking Tall (1981)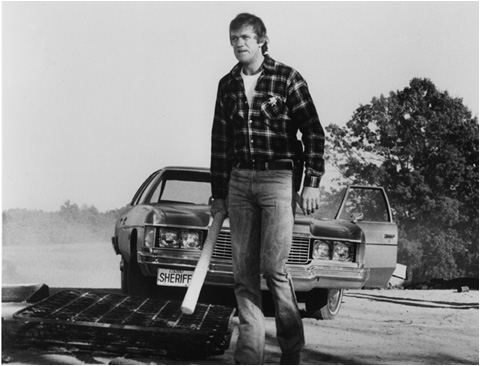 Credit: IMDb
Walking Tall was the TV adaptation and continuation of the 1973 movie of the same name. It was based on real-life McNairy County Sheriff Buford Pusser, and featured the lawman facing off against different criminals every week. The show starred Bo Svenson, Walter Barnes, and Harold Sylvester.
Q.E.D. (1982)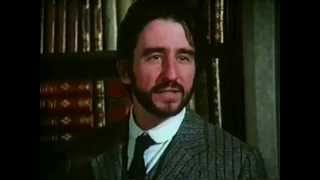 Credit: Howard Carson via YouTube
Following the adventures of a genius American professor and inventor, who moonlights as a crime fighter, using his inventions for help, Q.E.D. was short-lived but a ton of fun. With a great cast, enjoyable story, and fun music, this is a show that deserved to last longer than it did.
Voyagers! (1982-83)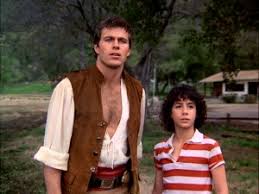 Credit: DVDizzy
Shows that feature time-travel story arcs tend to be fun and enjoyable, and this is one that borrows directly from sci-fi like Dr. Who and Quantum Leap. The great thing about Voyager was that it contained plenty of edutainment as well, so parents could show it to the kids too.
Misfits of Science (1985-86)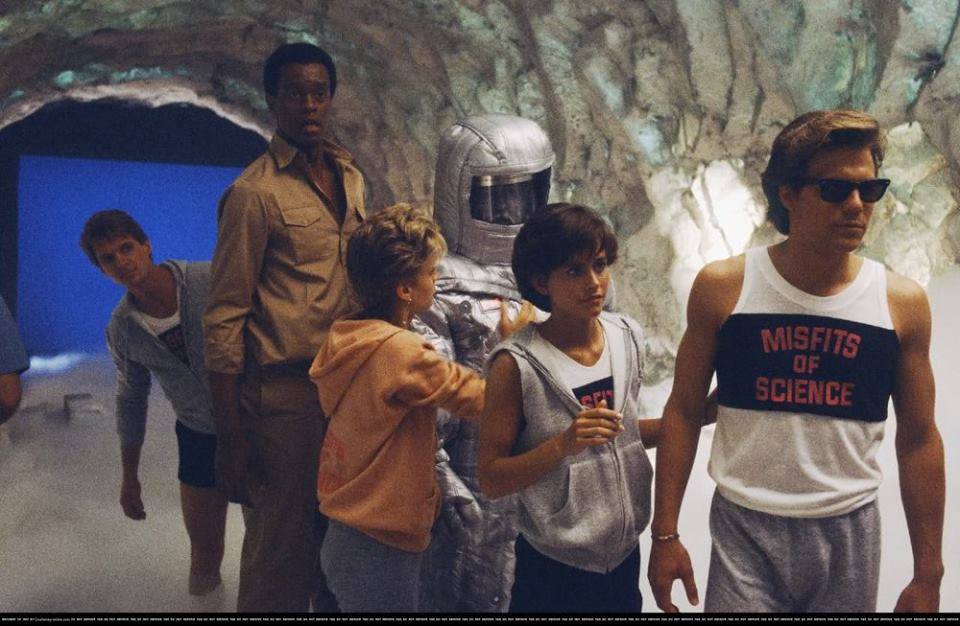 Credit: IMDb
Sci-fi comedy-drama TV shows were not hugely commonplace at this time, which gave Misfits of Science both an advantage and a disadvantage. Featuring a young Courtney Cox, and focusing on a group of X-Men type misfits, this was a show well ahead of its time.
ALF (1986-90)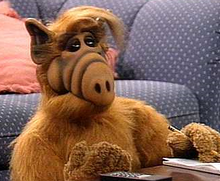 Credit: Wikipedia
By today's standards the puppet might look a bit rubbish, but back in the 80s, ALF was viewed as the real deal. The show was also one of the most popular and enjoyable on the air, and 4 seasons of snappy dialog, witty comebacks, and heartwarming stories, made this a firm favorite.