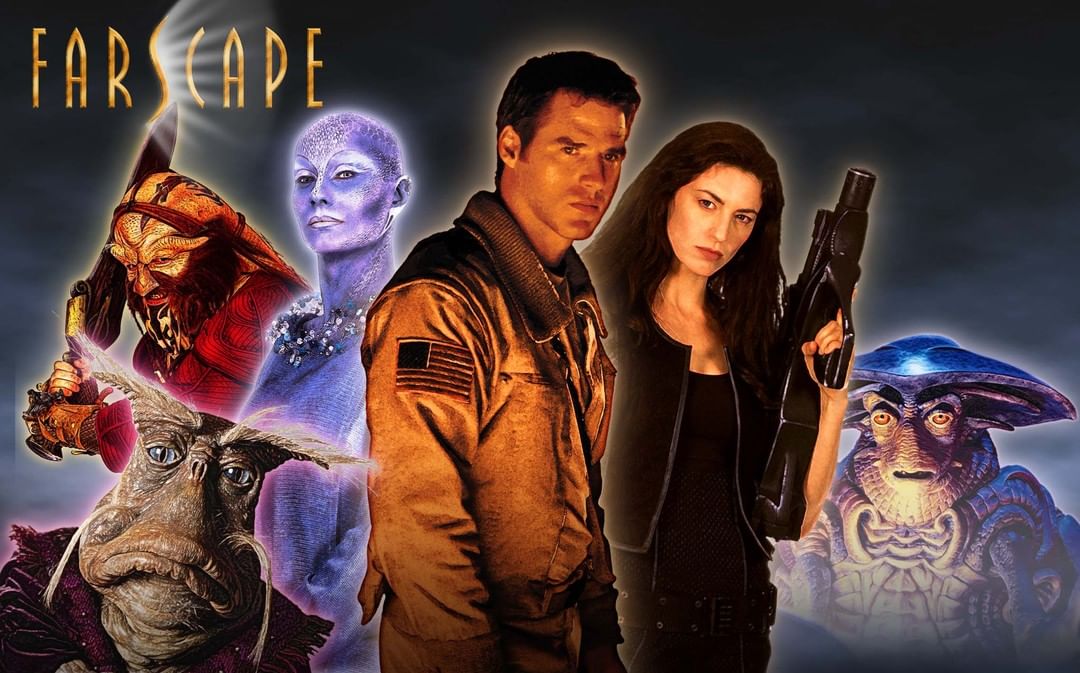 Credit: @farscapeofficial via Instagram
The 90s was one of the greatest decades for television, producing some of the most influential TV shows of all-time that continue to be popular today. However, there are many shows that were huge in the 90s that don't get the credit they deserve today. Check out our list of some of the biggest TV shows of the 1990s that we're confident you've forgotten all about.
Are You Afraid of the Dark? (1990-96)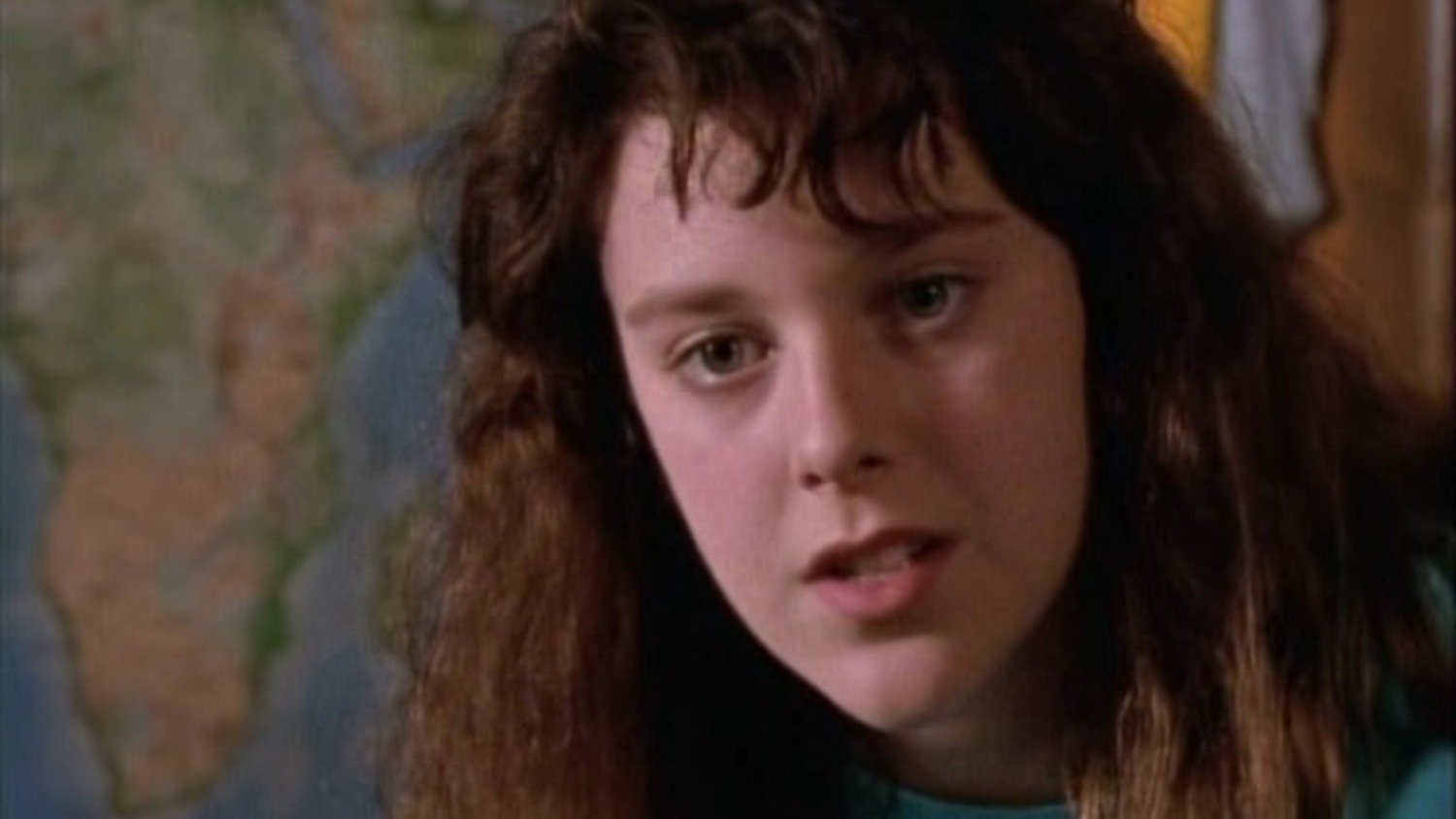 Credit: gredgex via Reddit
Are You Afraid of the Dark? had a brilliant concept – a kids show that centers on ghost stories. Spooky enough to thrill kids everywhere, but not scary enough to scar them for life! After a successful pilot in 1990, the original series ran on Nickelodeon from 1992-1996, and has enjoyed a recent revival since 2019. This anthology show was a staple in American households across the 90s, and is well worth a revisit.
Sliders (1995-00)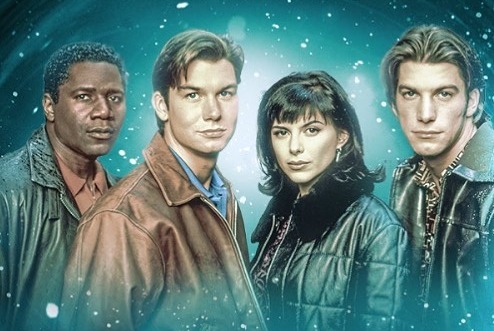 Credit: @slidersdimension via Instagram
Arguably one of the best 90s TV shows you've forgotten about, Sliders was a gateway to science-fiction for many kids and adolescents. Following a group of travellers as they use wormholes to "slide" into parallel universes, the series was highly accessible to both adults and children, and starred a young Jerry O'Connell in the lead role.
Party of Five (1994-00)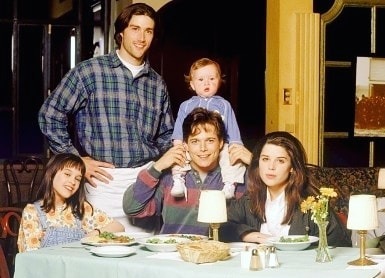 Credit: @thebestpartyoffive via Instagram
Party of Five became a huge success on Fox, running for six seasons and featuring an ensemble cast including Neve Campbell, Matthew Fox, and Jennifer Love Hewitt. The show followed five siblings who take over their family restaurant following the death of their parents, and explored multiple mature themes.
My So-Called Life (1994-95)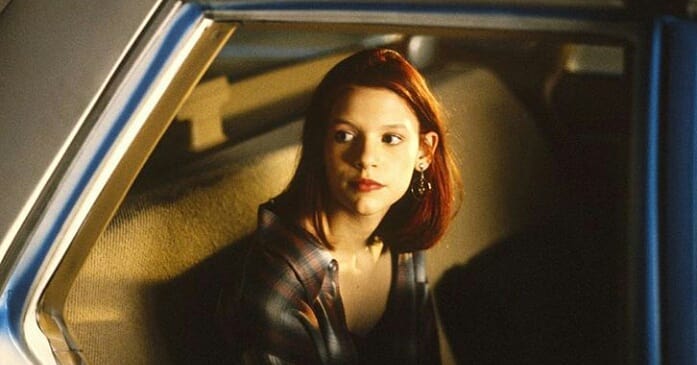 Credit: @mysocalledlifeofficial via Instagram
Esteemed teen drama My So-Called Life may only have run for a single season, but it has influenced a ton of shows, and was groundbreaking in the themes it explored. It launched the career of lead actress Claire Danes and was critically acclaimed but memory of it has seemingly slipped into obscurity in recent times.
Freaks and Geeks (1999-00)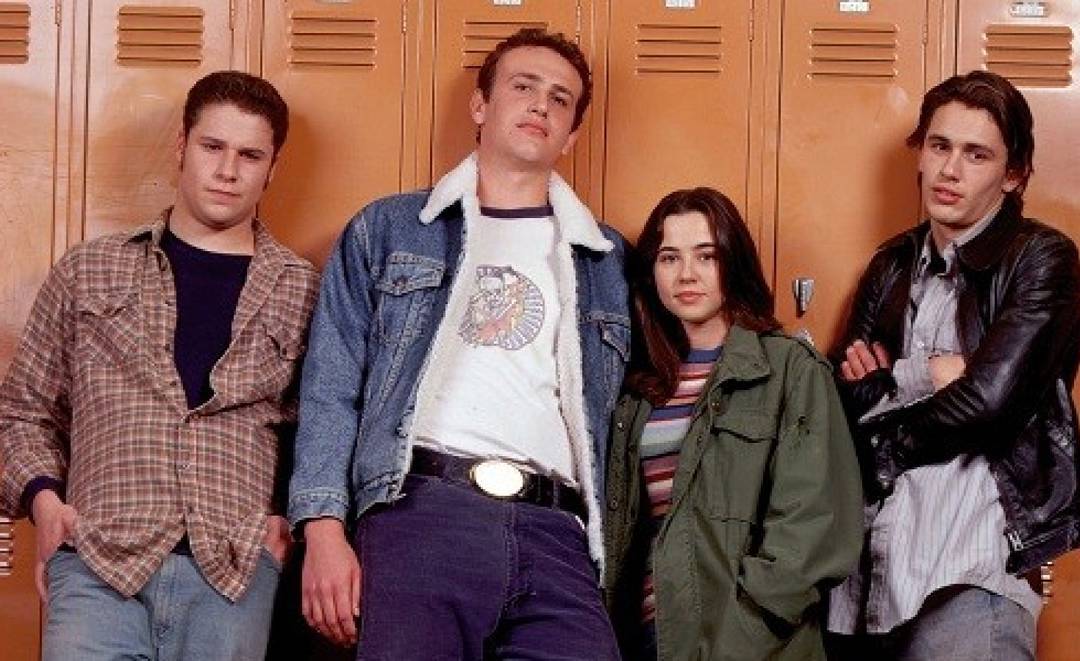 Credit: freaksandgeeks1999 via Instagram
Freaks and Geeks was a coming-of-age high school comedy drama which developed a cult following, despite running just a single season. Though it was created by successful director Judd Apatow, and starred a young Seth Rogen and Jason Segel, this is a show that is not remembered nearly as much as it deserves to be.
Farscape (1999-04)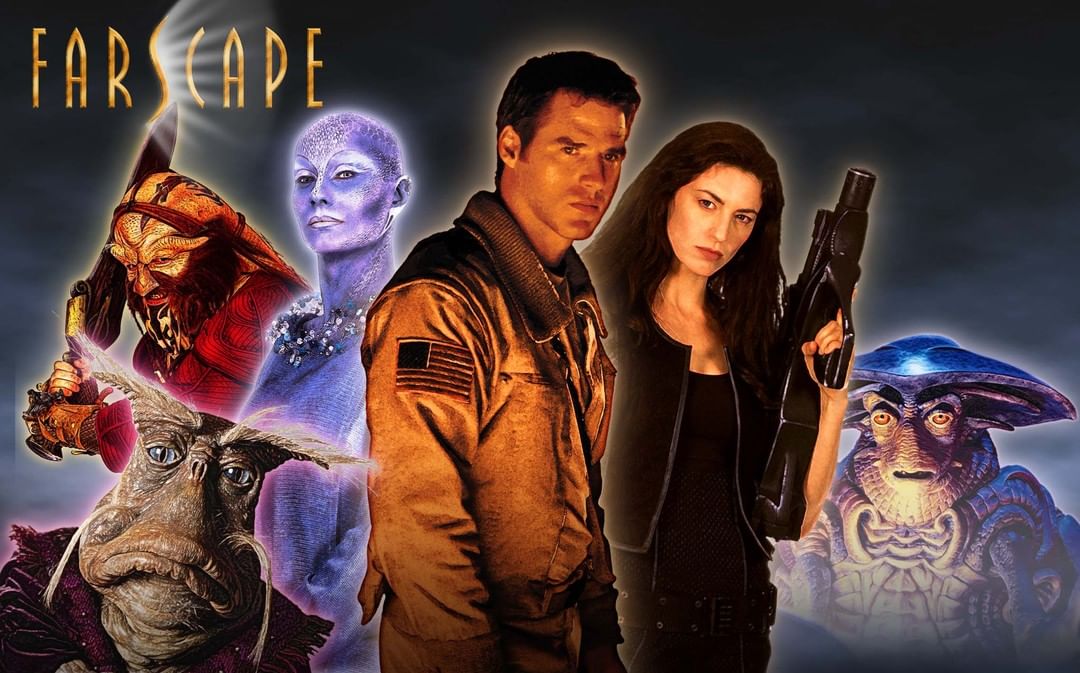 Credit: @farscapeofficial via Instagram
In the shadow of more popular sci-fi shows of the time like Star Trek and Babylon 5, Farscape became something of a sleeper-hit, and, despite its abrupt cancelation following the fourth season's cliffhanger ending, the show was very popular. It's been almost 20 years since the show ended, and it seems many people have forgotten about it.
Darkwing Duck (1991-92)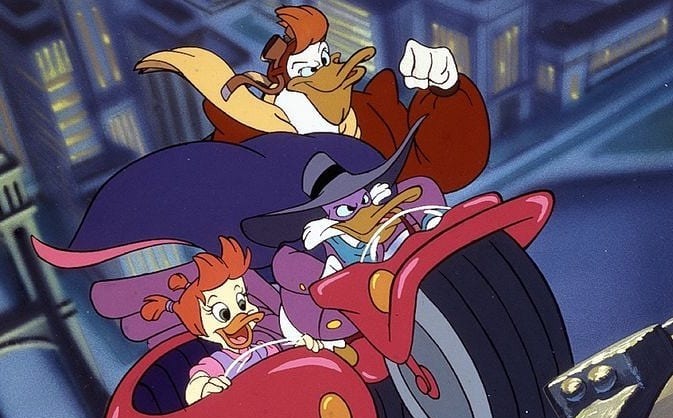 Credit: @darkwing_duck_official via Instagram
This animated spin-off of hit series DuckTales originally ran three seasons on ABC and was a fun and wacky romp, full of slapstick violence and silly jokes. This is one of those shows that many people enjoyed in the 90s, but have no doubt forgotten about – a reboot is currently in development for Disney+.
Gargoyles (1994-97)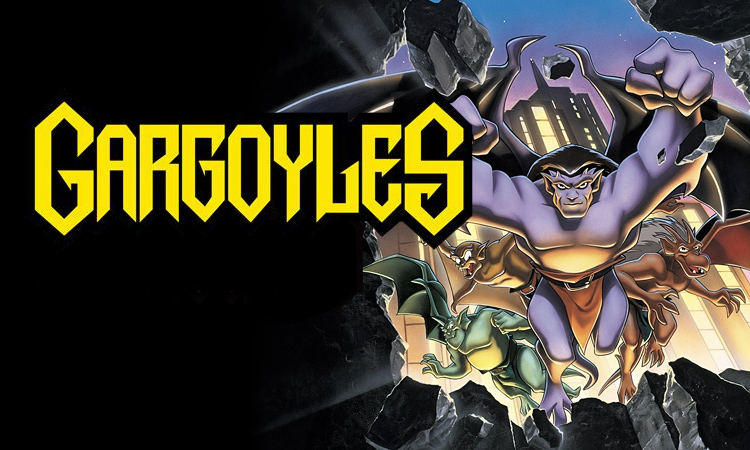 Credit: cap-that.com
Gargoyles was a hugely popular (and frankly pretty awesome) animated 90s show featuring gargoyles that pent 1,000 years as stone statues, only to be reawakened in modern day New York, where they secretly fought crime. The show was dark, complex, and had character arcs to rival most HBO dramas.
Sweet Valley High (1994-97)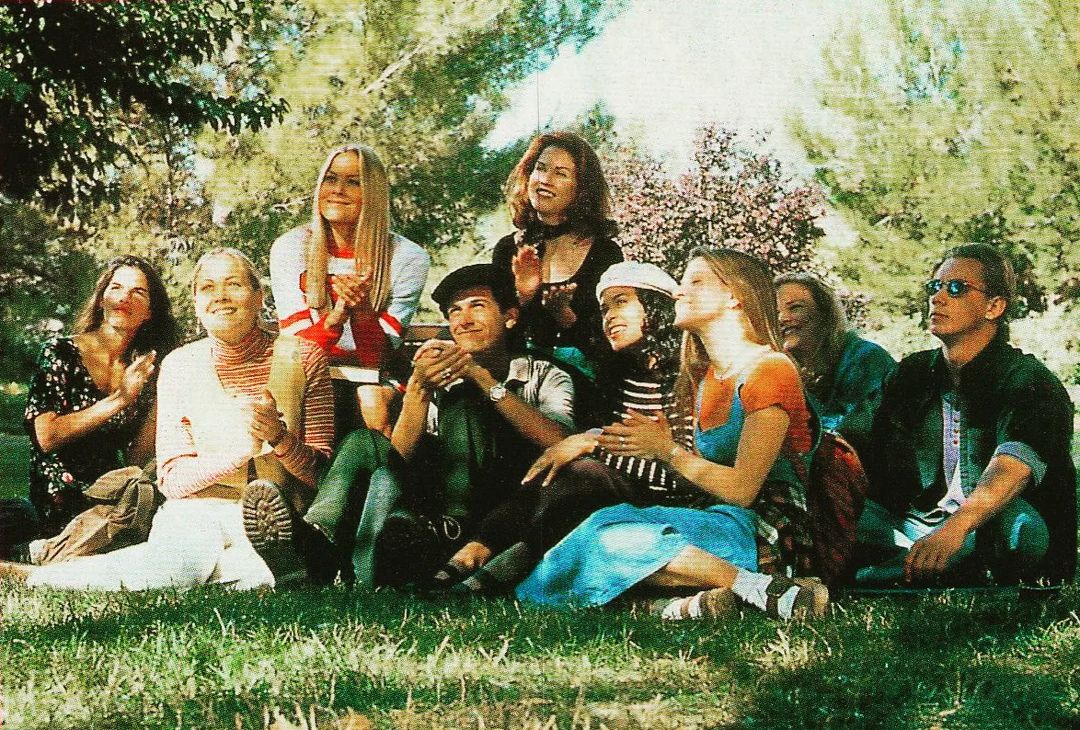 Credit: @svthenandnow via Instagram
Adapted from the best-selling book series, Sweet Valley High was one of the high school comedy-drama shows that paved the way for shows like The O.C. and Dawson's Creek. A popular and successful show, it ran for 88 episodes, but is a show that too many 90s teens will have completely forgotten even existed.
Clarissa Explains It All (1991-94)
Credit: @imstuckin.1999 via Instagram
This sitcom, starring a pre-Sabrina Melissa Joan Hart, aired on Nickelodeon in 1991. It focused on a teenage girl overcoming typical teen problems, whilst also breaking the fourth wall. A big hit, the series ran for five seasons and was even the subject of a sequel novel. Despite this, everyone seems to have forgotten about it these days so consider this your reminder!
Duckman (1994-1997)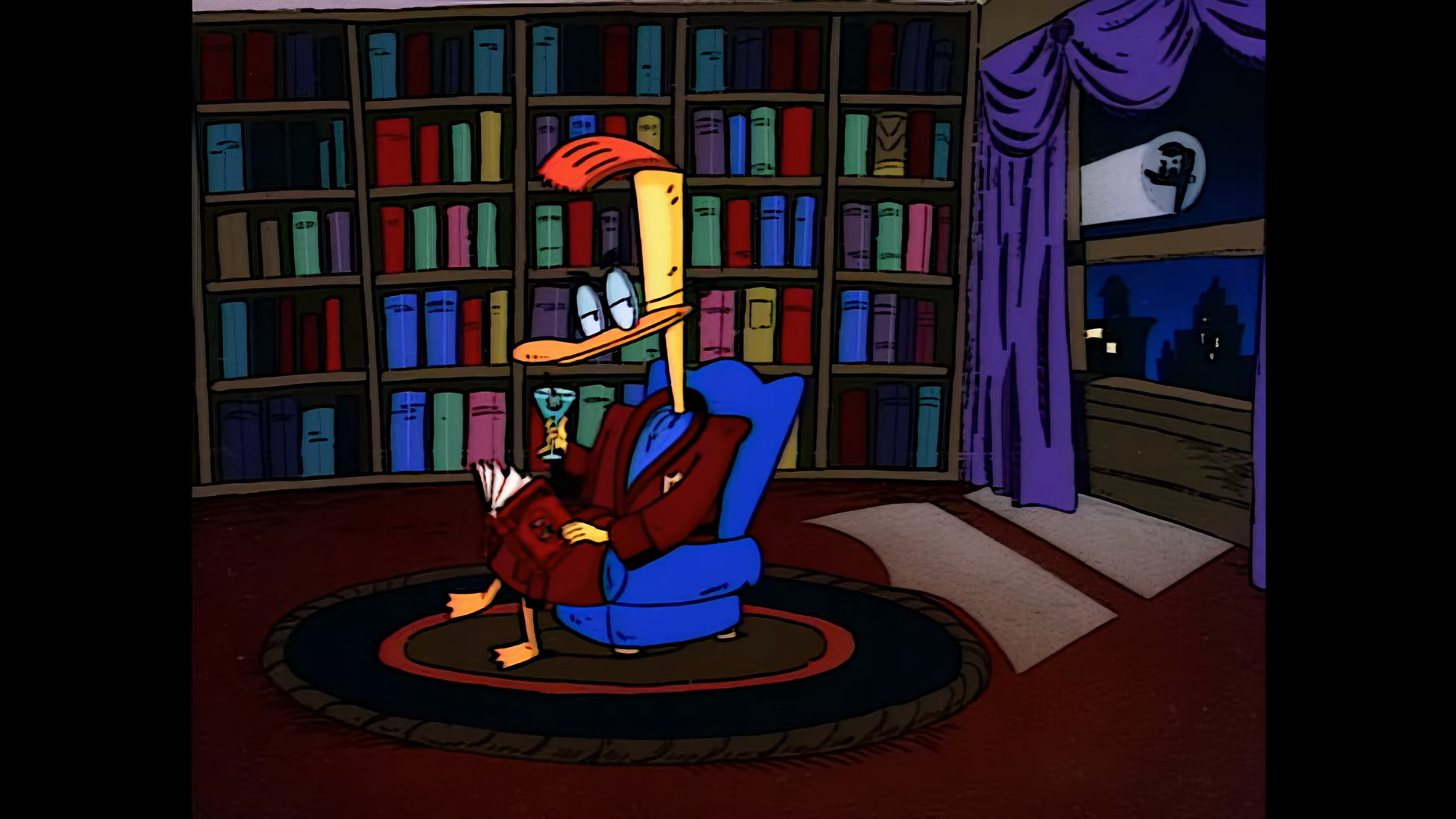 Credit: DuckMan via YouTube
One of the original adult animated comedies, predating classics like Family Guy and Rick and Morty, Duckman was created by USA Network as an attempt to rival The Simpsons, but it wasn't anywhere near as successful. Still, the high-quality storytelling, and blending of comedy and drama was way ahead of its time, and makes this a stand out 90s offering.
Millennium (1996-1999)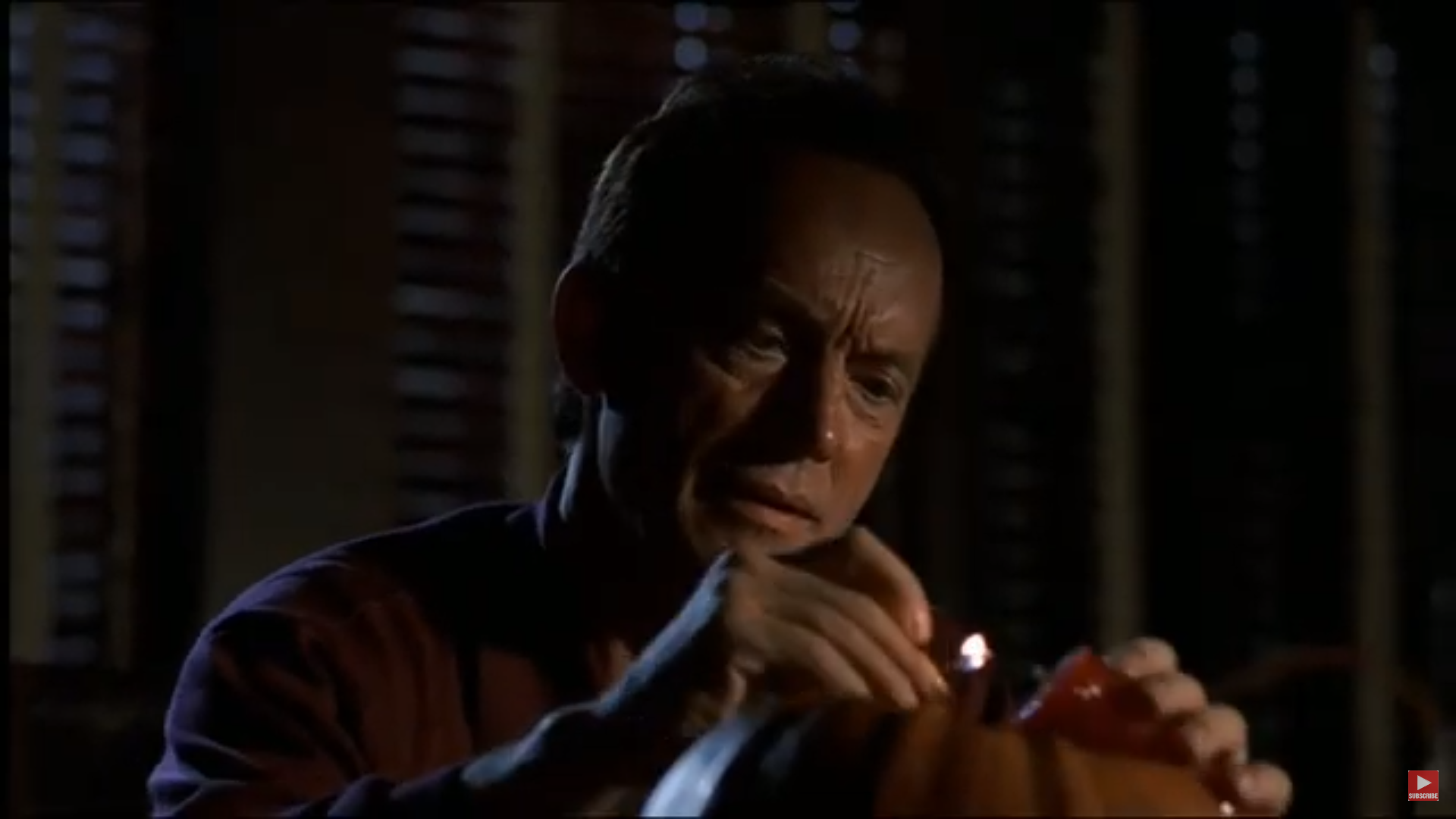 Credit: Lovecraft eZine Podcast via YouTube
Chris Carter's criminally underrated X-Files companion piece starred Lance Henriksen as former FBI criminal profiler Frank Black as he works for the mysterious Millennium Group. It's dark, unflinching, and experimental, and was canceled too early by the network. Though Frank Black never got to see in the Millennium, this was a brilliant and under-appreciated work that too many growing up in the 90s have forgotten.
Breaker High (1997)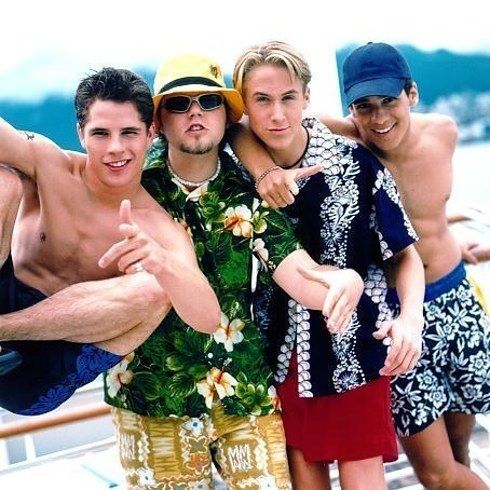 Credit: BuzzFeed
This teen comedy about a high school that's actually on a cruise ship is best-known for featuring a young Ryan Gosling. Still, this is a show that was heaps of fun, family-friendly, and light-hearted. This made it the perfect choice for homes across North America during its single season run., and it's a lot better than you remember it being, and well worth a revisit.
Eerie, Indiana (1991-1993)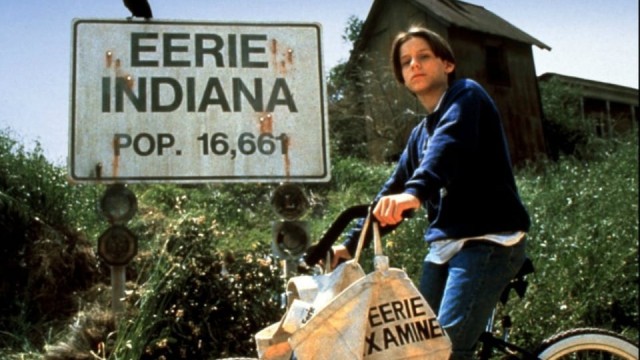 Credit: Unreality, Inc
Eerie, Indiana was a wonderfully quaint sci-fi horror show that only ran for a single season on NBC, but still managed to develop something of a cult following. It is easy to see the Twin Peaks and Stranger Things influences here, and though it's not yet available to stream, this is one to watch out for in the future.
The Larry Sanders Show (1992-1998)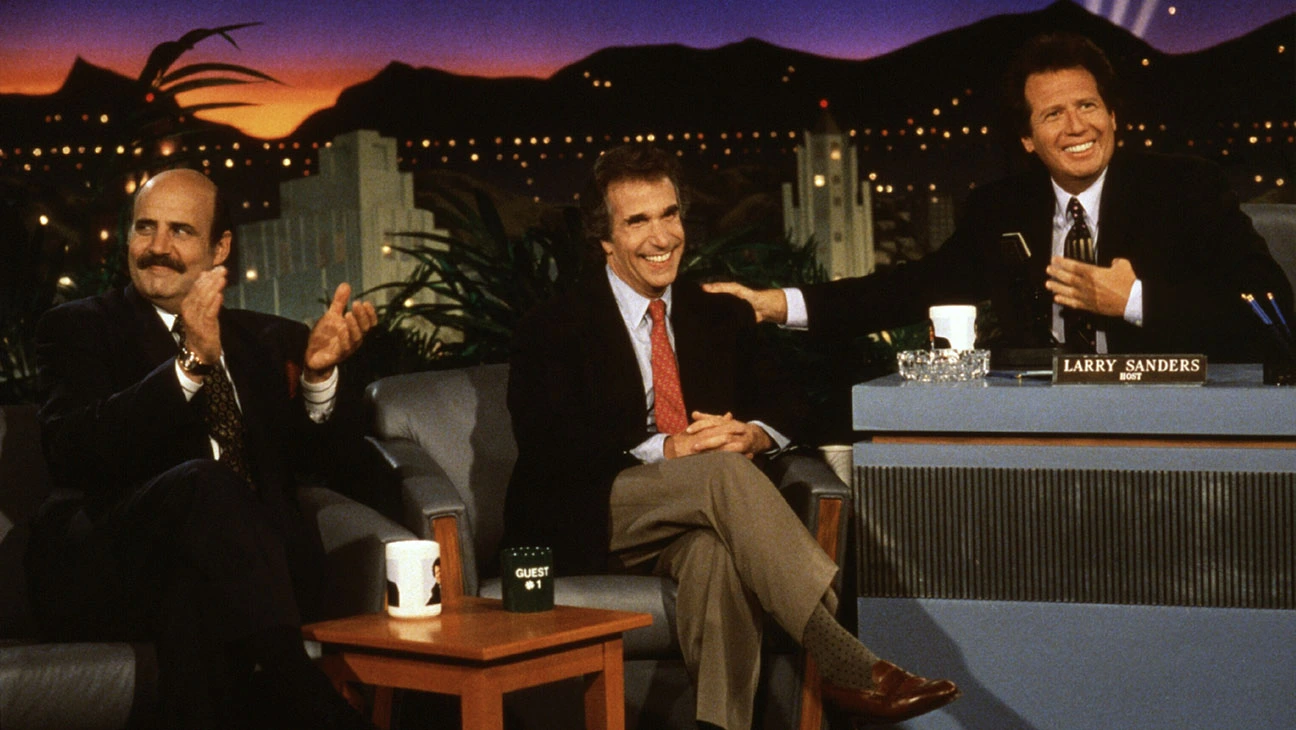 Credit: PHOTOFEST
The Larry Sanders Show was one of the finest mockumentaries of the decade, and set the scene for the likes of The Office to follow suit. Brilliantly satirizing the entertainment industry, this is a clever, self-aware program that certainly deserves the respect it has received. It's also a show that's well worth a recap as well, if you get the chance to enjoy it again.
The Secret World of Alex Mack (1994-1998)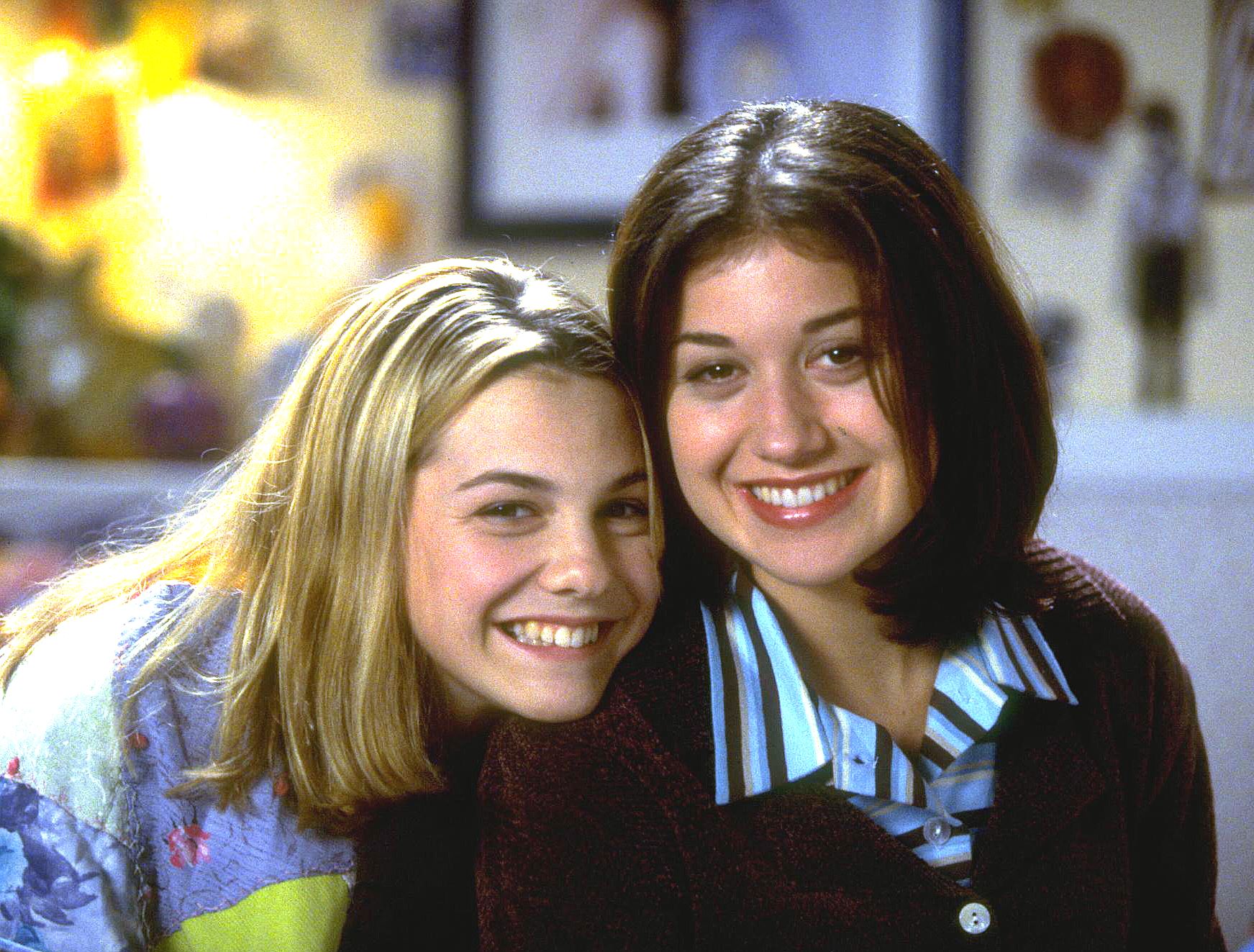 Credit: The Secret World of Alex Mack via Facebook
This Nickelodeon gem based around a teenage girl who is soaked in chemicals and develops superpowers was a staple for 90s kids everywhere. With four thrilling seasons, the show ended with a few loose ends in 1998, and we still never found out if Alex took that antidote or not. Anyway, this was a great 90s show, and one that you'd probably overlooked.
Hey Dude (1989-1991)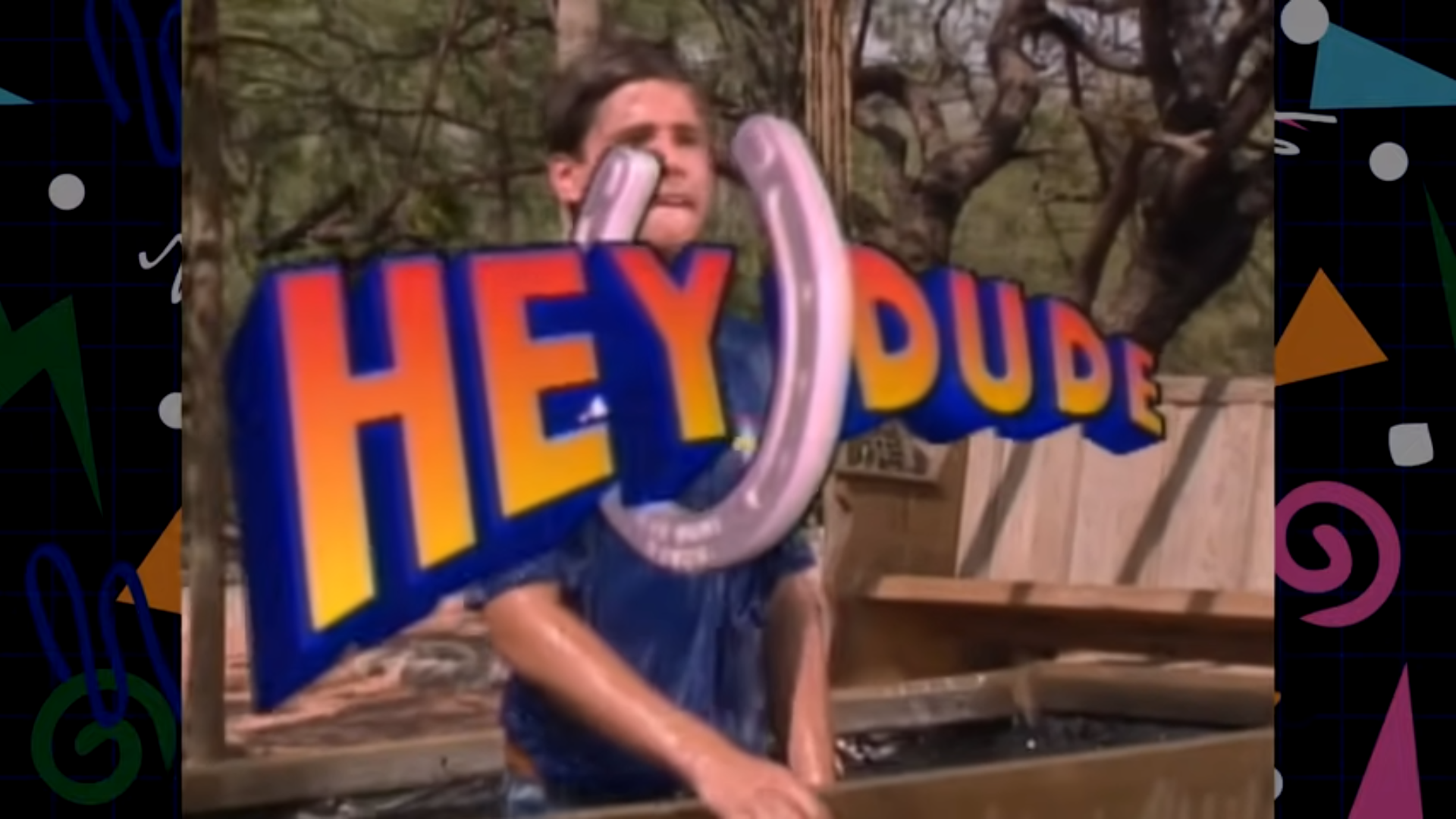 Credit: PushingUpRoses via YouTube
Okay, so we've sort of cheated here because this one actually aired in July 1989, but it's such a staple of 90s teen TV, that we had to include it. Following four teens working at a fictional dude ranch, the show was imagined as being like Saved By the Bell on a dude ranch, and it's every bit as silly as you would hope.
The Ben Stiller Show (1992-1995)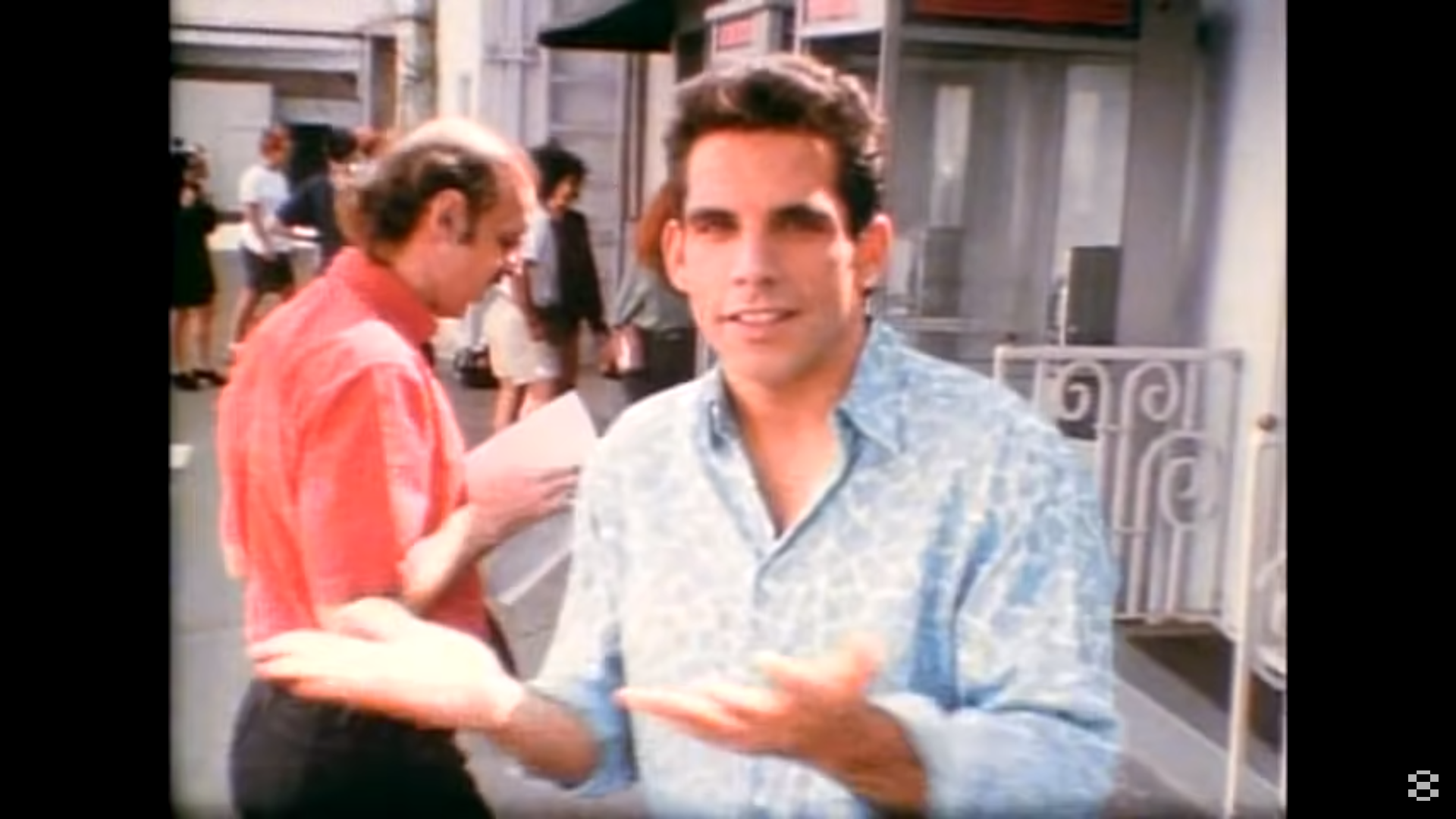 Credit: Visual Tedium via YouTube
Before he was a big-time Hollywood comic actor, Ben Stiller developed his own sketch show with future Hollywood director Judd Apatow. The show is weird, quirky, un-PC, and as Stiller as you could imagine. It's one of those shows that is definitely worth a revisit so it can be compared with the rest of Stiller's career, and it's certainly better than you remember it.
In the House (1995-1999)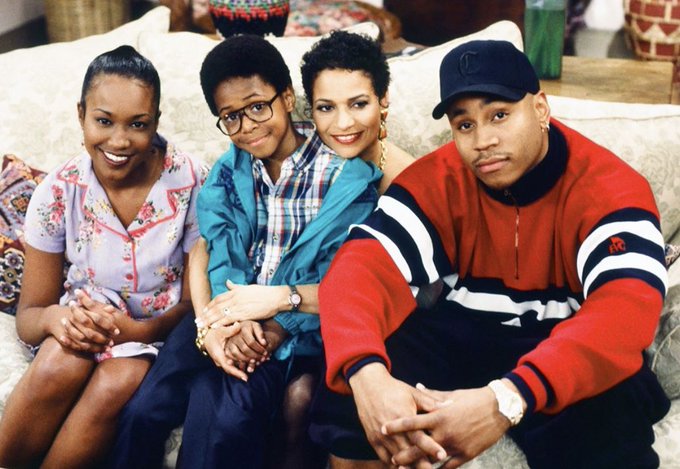 Credit: @curtisia_green via Twitter
This underrated sitcom starring The Fresh Prince of Bel-Air's Alfonso Ribeiro and LL Cool J is a fun fish-out-of-water buddy comedy that works really well. It's a fun and unique concept, and has a lot of charm to it. This was certainly one of those shows that didn't get the recognition it deserved, and it is definitely worth rediscovering if you get the chance.
The Wayans Brothers (1995-1999)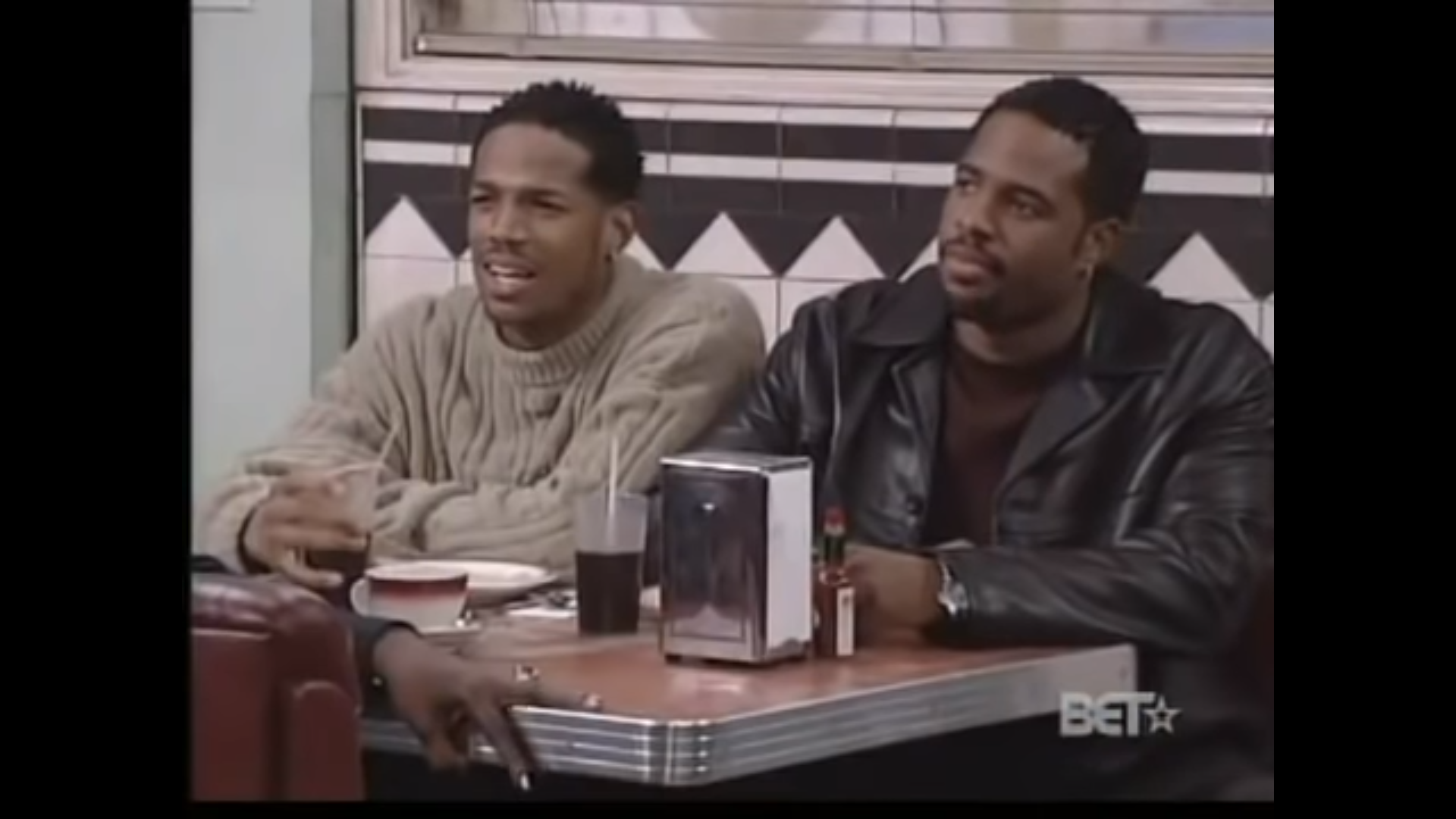 Credit: Forrest Freeman via YouTube
One of the staples of 90s TV, the Wayans were (and still are) a family that knew how to make people laugh. This was a wonderfully funny and whip-smart sitcom about two brothers rooming together and working at their family diner. This was a groundbreaking sitcom in many ways, as it explored many themes of black culture and community.
Bobby's World (1990-1998)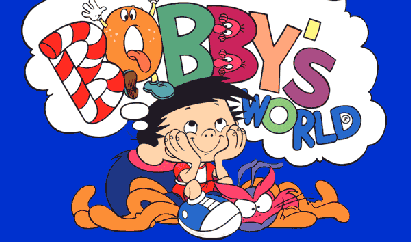 Credit: Hoqie Mandel via Taffy Entertainment
This Howie Mendel created cartoon focuses on a little boy with a big imagination, whose antics are thrilling, engaging, and sometimes informative. The cartoon was hugely popular, and enjoyed by both kids and parents during its successful seven season run. It remains one of the most fun and enduring programs of the decade.
New York Undercover (1994-1999)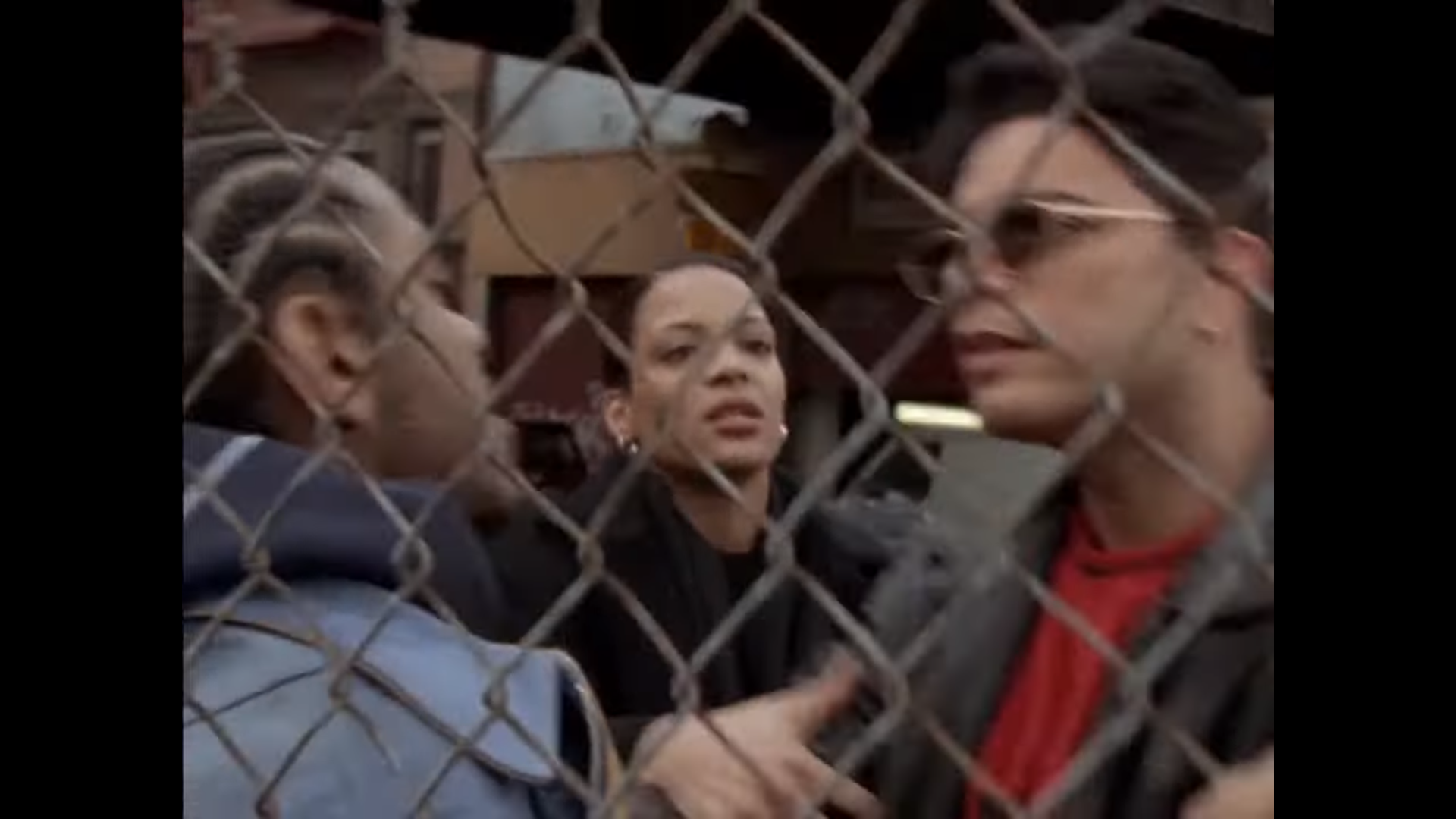 Credit: RRG via YouTube
This gritty, grainy under the radar gem was a 90s cop show with edge, giving an unflinching depiction of the New York underworld. The show was best-known for its diverse list of talented actors, many of whom were yet to break out. The realistic nature of the show means it would probably fare well in today's climate; this is definitely one you forgot about.
Brimstone (1998-1999)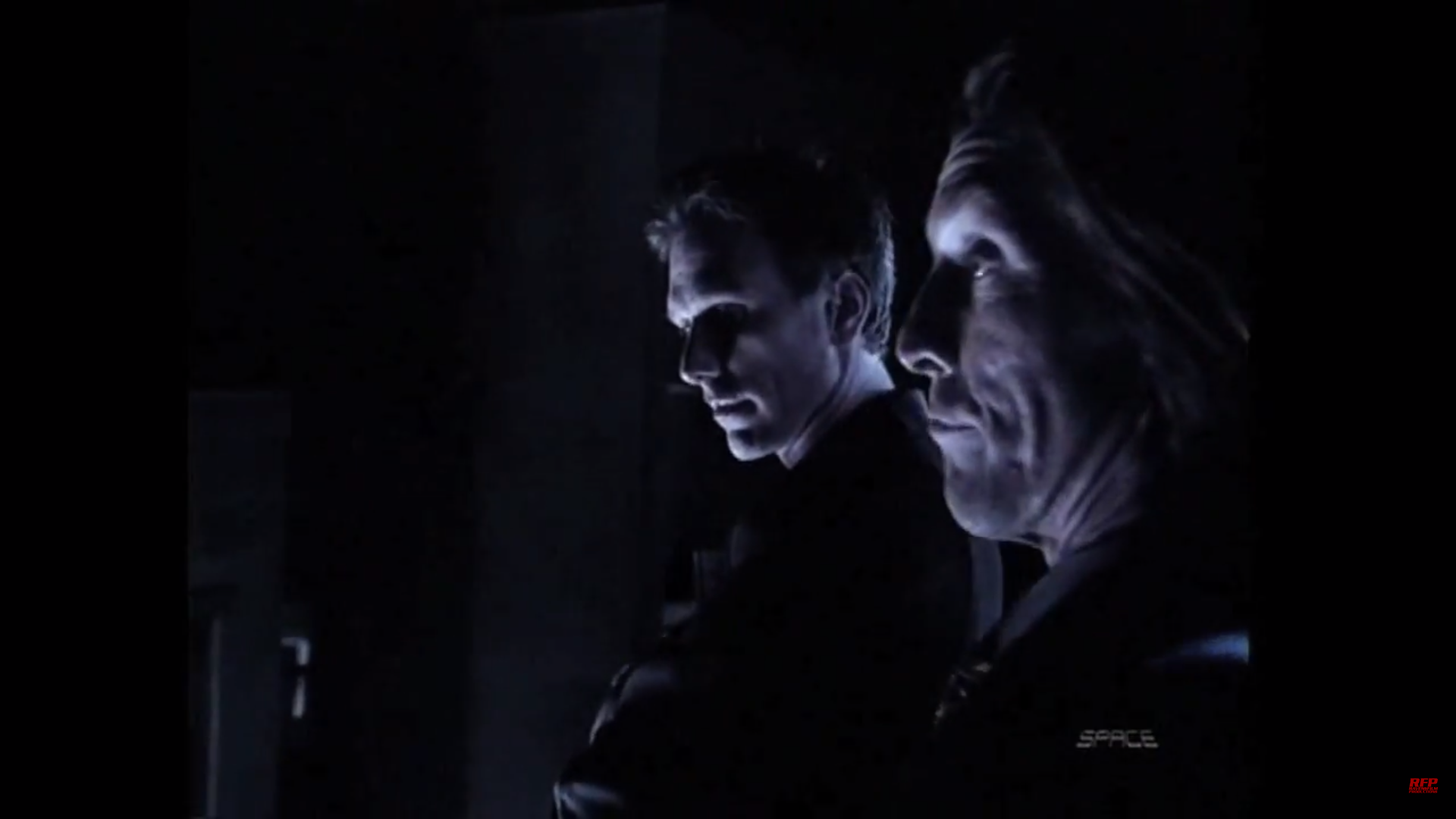 Credit@ RavensFilm Productions
Though it only aired for one partial season, Brimstone had a lot of good ideas, they just weren't always well executed. Following a dead police detective who's assigned with returning 113 souls from Earth back to Hell, it's clear to see the influence on shows like Lucifer and Grimm. Starring Peter Horton, John Glover, and Teri Polo, this one definitely deserved a longer run.
Two Guys, a Girl & a Pizza Place
Credit: Everett Collection
Best remembered as the show that gave Ryan Reynolds his big break, Two Guys & a Girl was a criminally underrated 90s offering. The initial premise was about a group of friends who worked together at the same pizza place, but eventually evolved to become an interesting and influential sitcom. How I Met Your Mother almost certainly drew influence from here – a revisit is a must.
Johnny Bravo (1997-2004)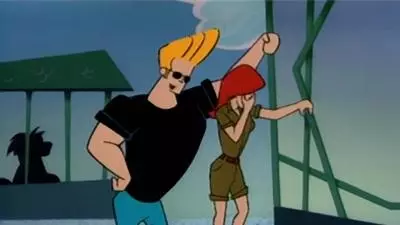 Credit: The Cartoon Network
Johnny Bravo was one of the most pompous and annoying idiots on TV in the 90s; he was also one of the funniest. Before Seth MacFarlane created Family Guy he was already making America laugh with Johnny Bravo, and, much like Family Guy would go on to be, this was a smart and funny show that was as clever as it was hilarious.
The Pretender (1996-2000)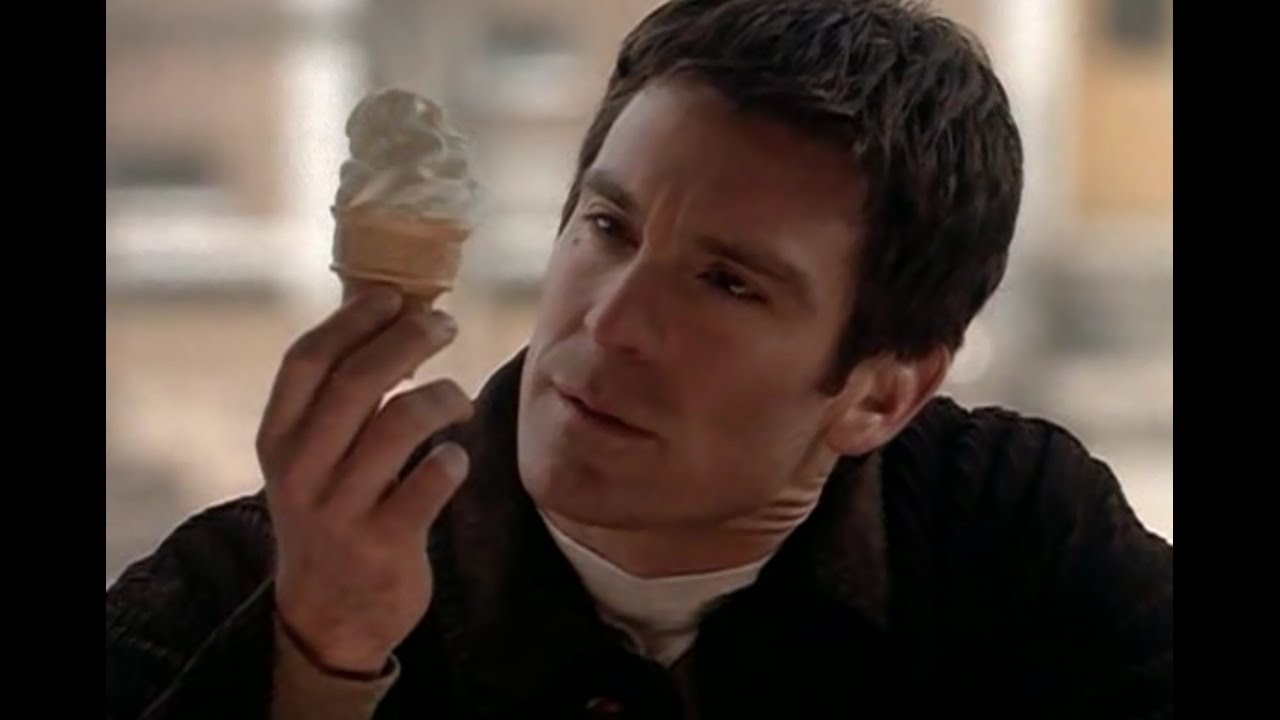 Credit: RetRead Podcast via YouTube
The Pretender followed a genius who could instantly learn any complex skill, and allow him to pretend he could do any kind of profession. A pretty unique idea as show's go, and this one was full of inventive mystery, complex storylines, and unique, interesting characters. It was certainly a great 90s show that a lot of people have definitely forgotten about.
Diagnosis Murder (1991-2000)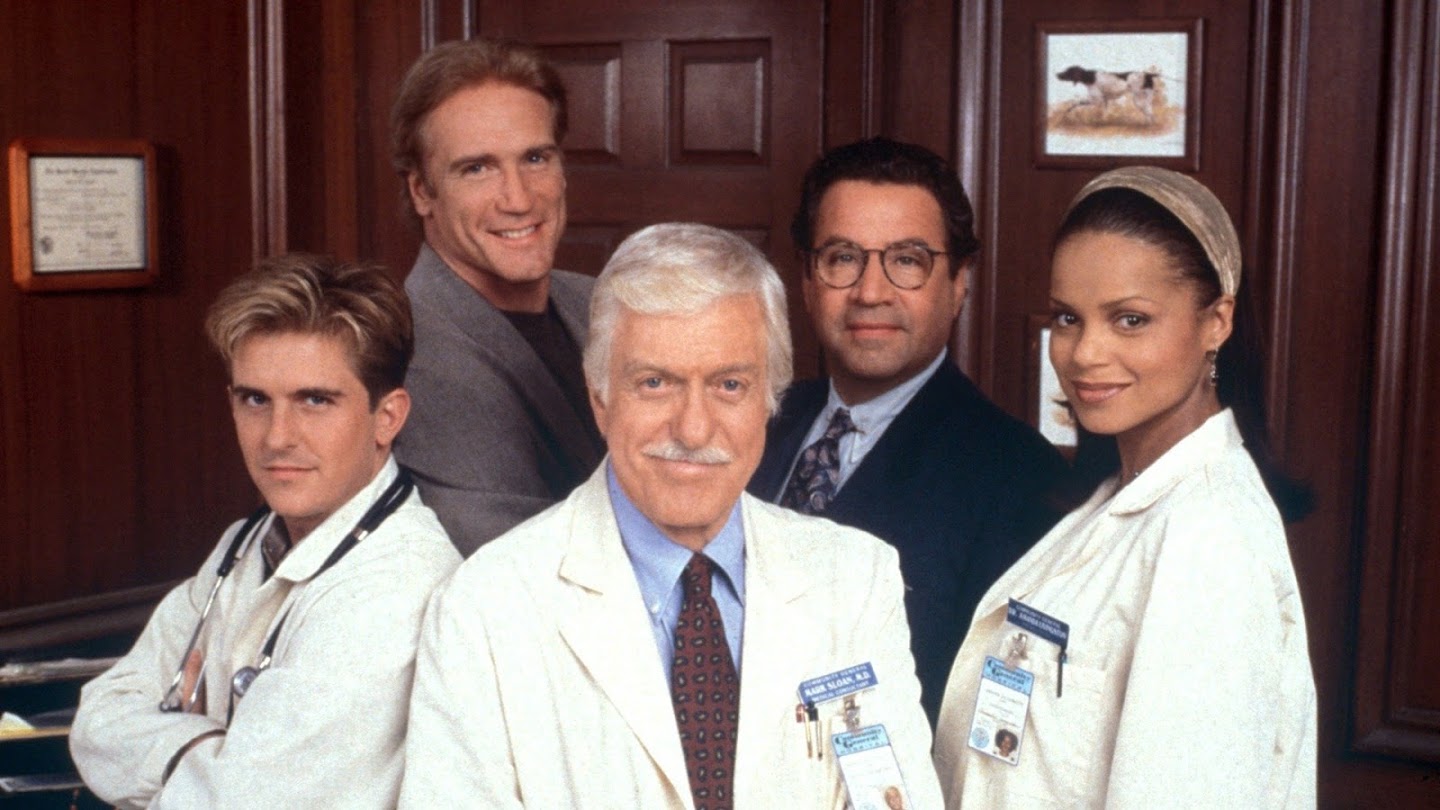 Credit: YouTube TV via YouTube
The 90s really did do some pretty great murder mystery shows, and Diagnosis Murder was up there as one of the best. Combining two genres, and packed full of deft wit, light-hearted storylines, and a warm, inviting performance from lead actor Dick Van Dyke, this is a show that deserves to be rediscovered.
Nowhere Man (1995-1996)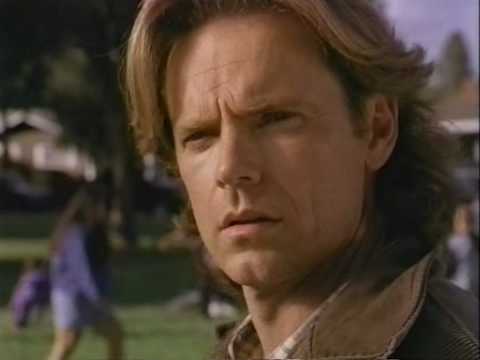 Credit: Amal FM via YouTube
Bruce Greenwood starred as a photojournalist who has his life erased after a mysterious organization discovers a photo in his possession depicting war atrocities committed by US soldiers. In many ways, this was a show that was too ahead of its time to work in the mid-90s, but it would have likely fared better a decade or so later.
Northern Exposure (1990-1995)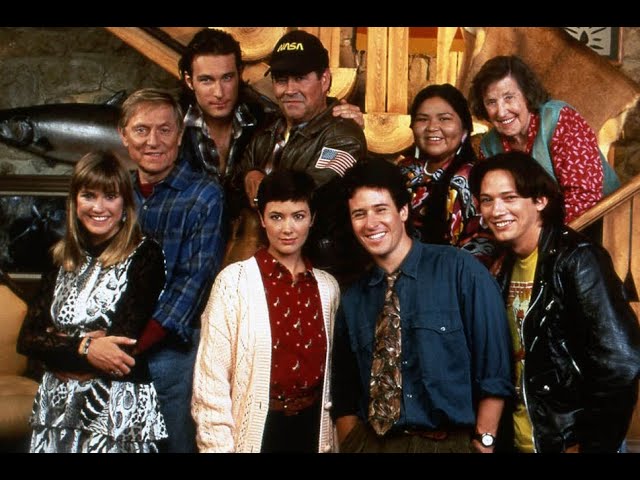 Credit: TransatlanticMoments via YouTube
Full of charm and humor, this fish-out-of-water tale of a New York medical school grad relocated to small town Alaska is a charming and delightful 90s show. Filled with excellent performances, breathtaking scenery, and compelling storylines, Northern Exposure was a real treat, and one of the decade's best shows.
NewsRadio (1995-1999)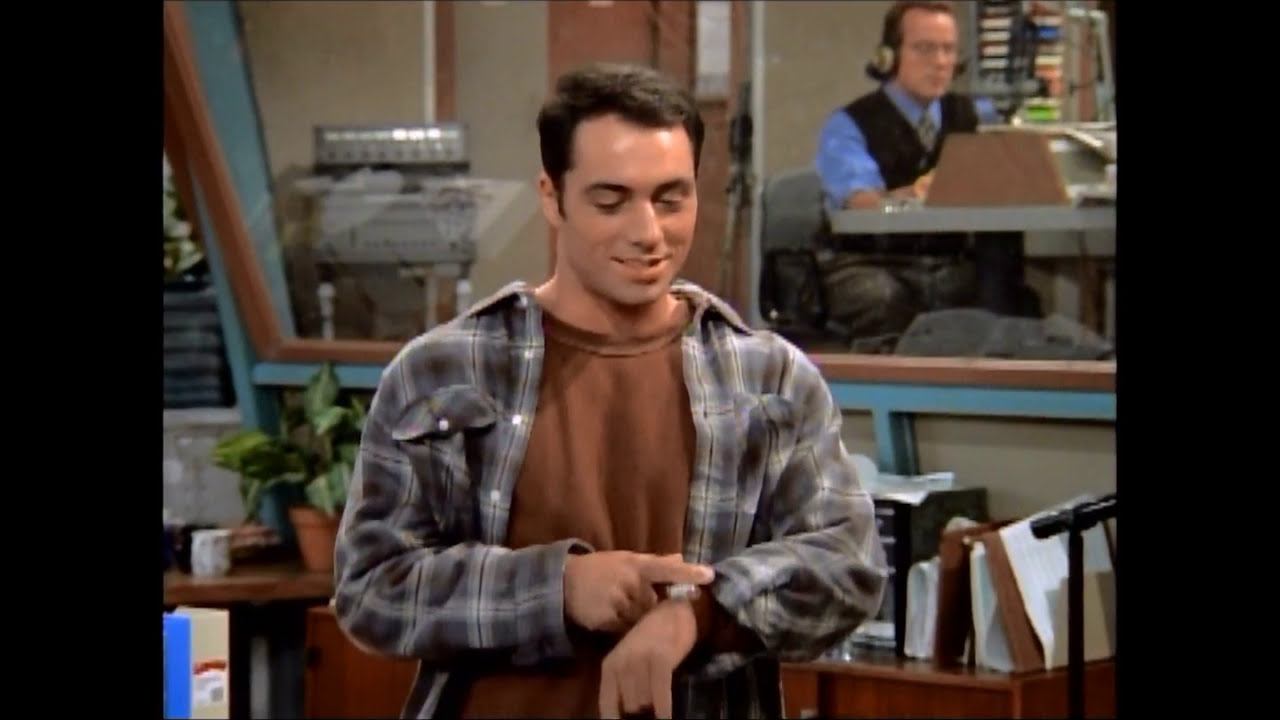 Credit: ShortFunnyClips via YouTube
NewsRadio had a strong cast that included Dave Foley, Maura Tierney, Joe Rogan, Steven Root and Andy Dick, and its irreverent, eccentric humor made it a firm favorite. Unique and laugh out loud funny, this was one of the cleverest and most overlooked 90s comedies that we've no doubt you've forgotten about.
Angel (1999-2004)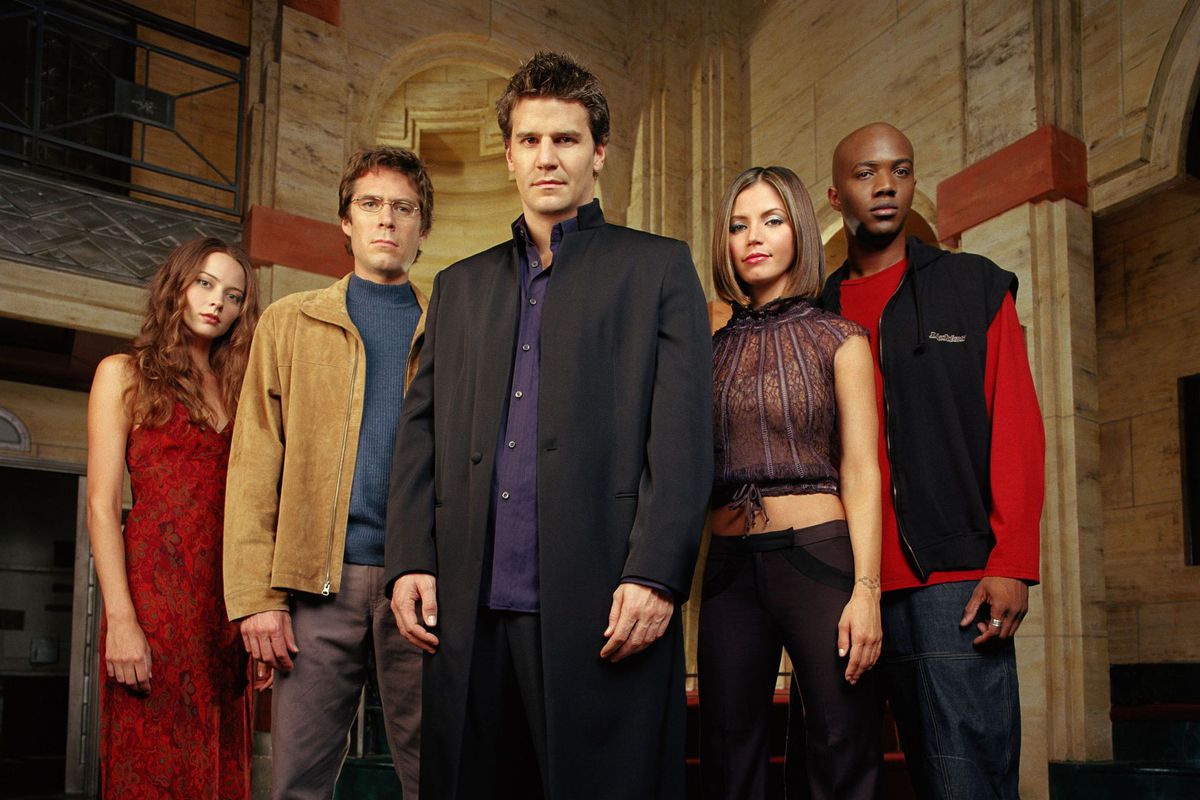 Credit: 20th Century Fox Television
Okay, we've cheated a bit here, it came out right at the end of the decade, but this vastly underrated Buffy the Vampire Slayer spin-off was one of the strongest shows of the 90s, and remains one of the greatest supernatural dramas of all-time. Following Angel, a vampire with a soul as he helps the helpless in a fictionalized Los Angeles, whilst also battling his own demonic nature, this is a true 90s gem.
Spaced (1999-2001)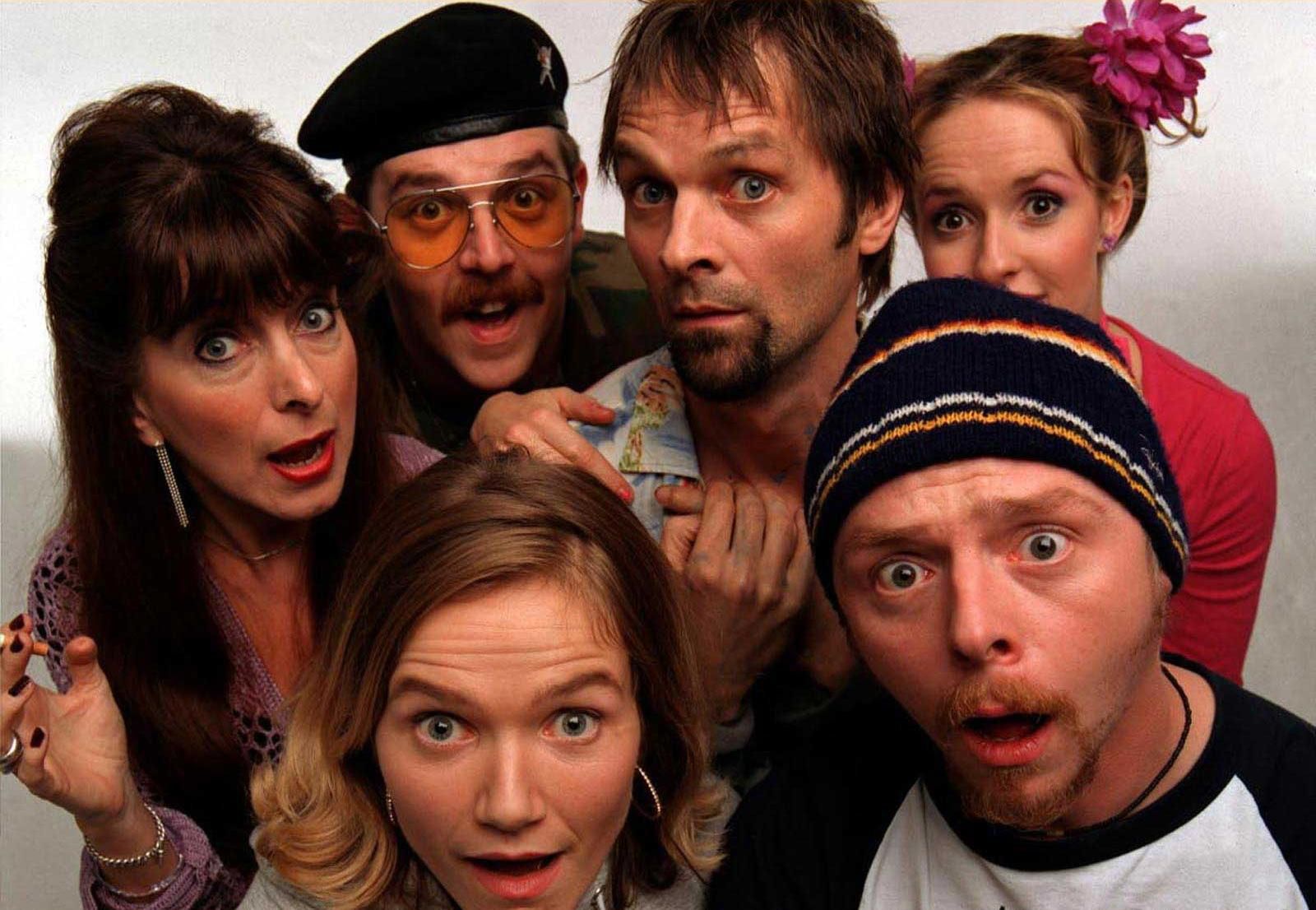 Credit: Channel 4
This off-the-wall cult British comedy launched the careers of Simon Pegg and director Edgar Wright, who would later give us Shaun of the Dead and Hot Fuzz. Following 20-something slackers who live in an apartment and discuss pop culture and nerdom. Criminally underrated in the US, the show was a breakout hit in the UK and is one of the best forgotten 90s programs.
Freakazoid! (1995-1997)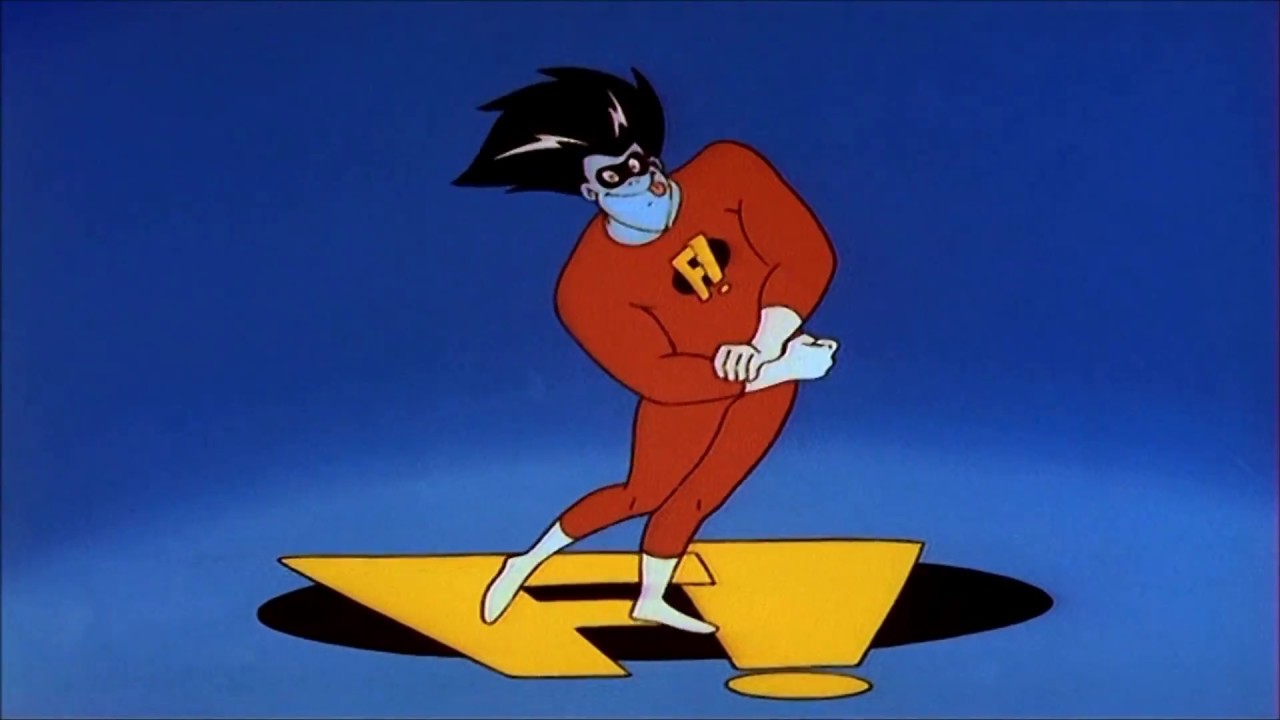 Credit: Media Graveyard via YouTube
This animated superhero parody mixed stylistic action and absurdist humor to great effect, and relied on a blend of different styles and themes. This perhaps made it less accessible for mainstream audiences, but it is still fondly regarded as a wacky and timelessly funny comedy show, and one that can still be revisited right now.
Parker Lewis Can't Lose (1990-1993)
Credit: Fox/Photofest
Imagine Ferris Bueller's Day Off as a TV high school sitcom… you've just imagined Parker Lewis Can't Lose. Teen high school comedies typically don't age well, but this charming offering succeeds due to an engaging lead who breaks the fourth wall, Malcolm in the Middle-style, and would be a bigger influence on the genre than many believed it would be at the time.
Living Single (1993-1998)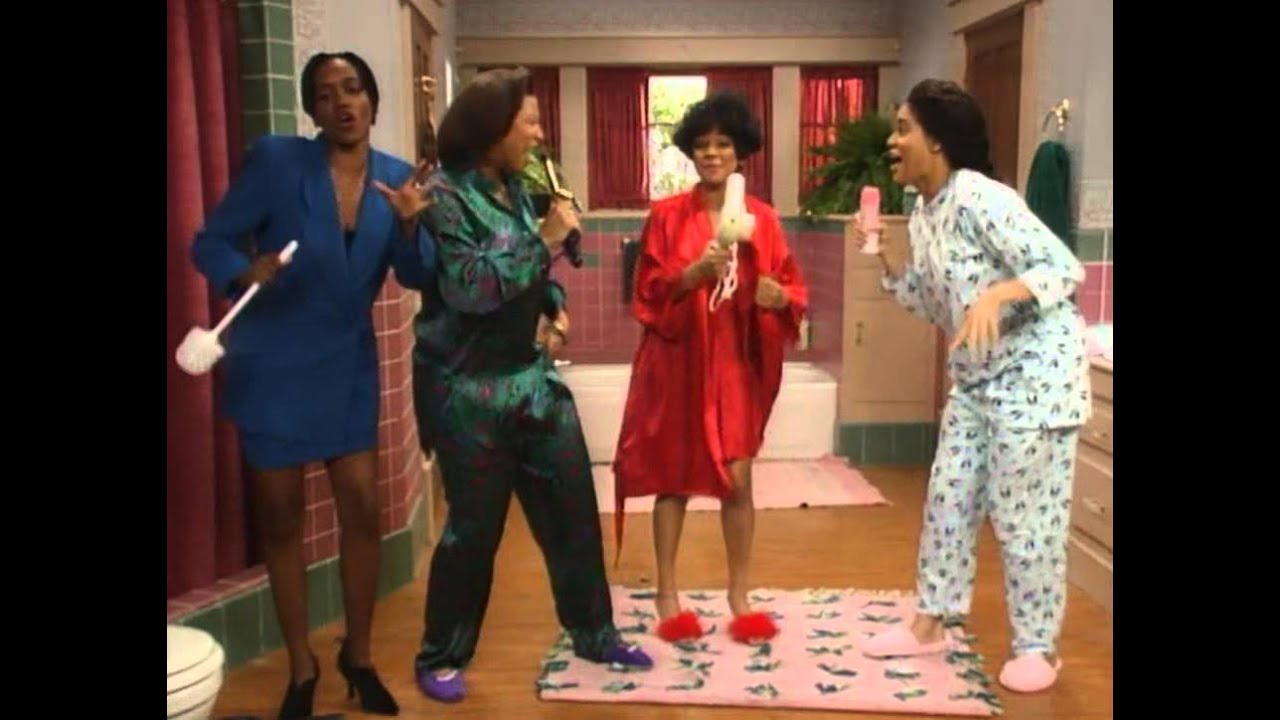 Credit: Jules E via YouTube
Living Single is considered to be the show that directly influenced Friends, and is regarded as a seminal piece of television. A strong and talented cast, led by Queen Latifah, the comedy is sharp, funny, and the characters are interesting and have depth. This brilliant forgotten TV show was one of the very best examples of black storytelling on mainstream TV in the 90s.
Doug (1991-1994)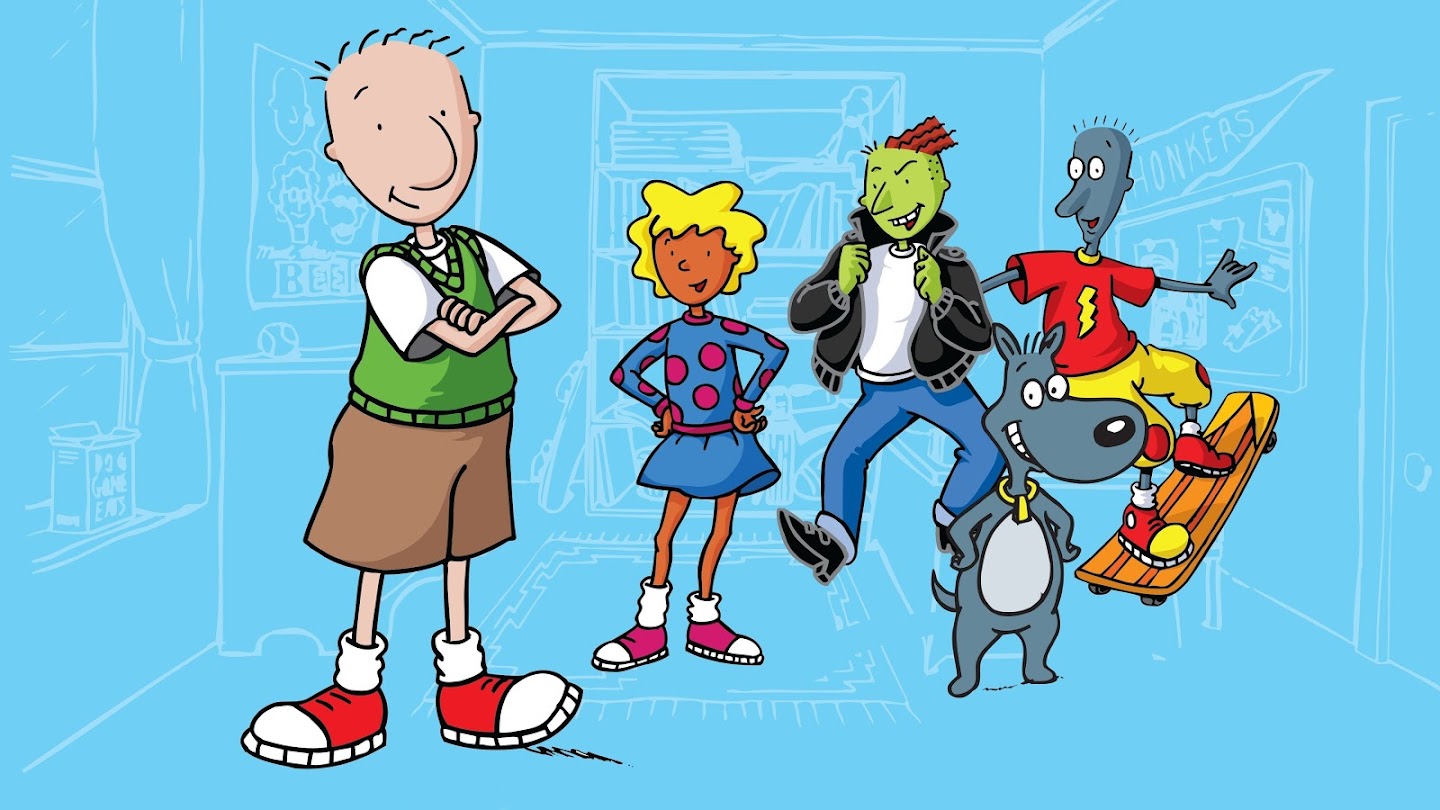 Credit: YouTube TV via YouTube
This seminal cartoon follows 11-year-old Doug and his adventures with his dog Porkchop, and his crush Patti Mayonnaise. It was a widely accessible show, and has become a mainstay in American households during its run, and has been largely forgotten since. We would highly recommend checking this out again if you can find it on streaming platforms anywhere.
Dinosaurs (1991-1994)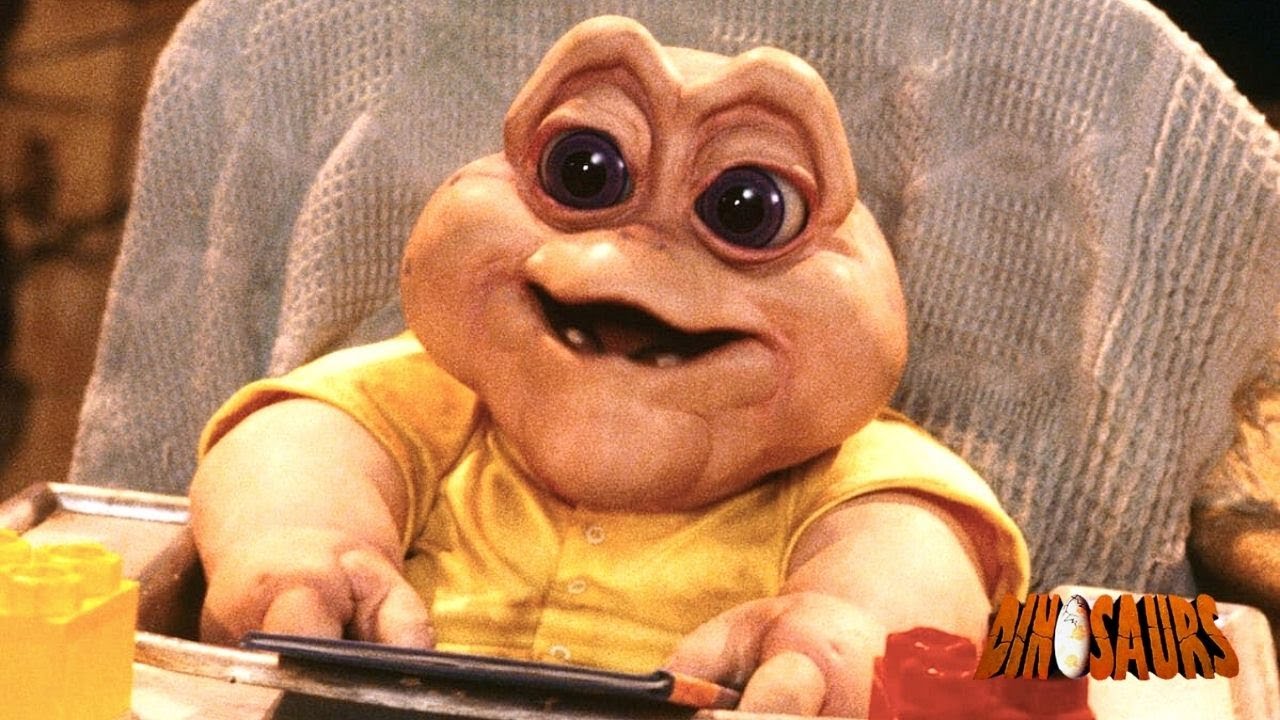 Credit: Dinosaurs TV via YouTube
Another classic from this era, Dinosaurs was unique in that it used clunky costumes that largely looked terrible, but it still managed to maintain an air of charm. This Jim Henson show was a boundary pusher, and a great example of a sitcom that thought outside the box. It has been forgotten in later years, but was a core part of 90s network television.
Step By Step (1991-1998)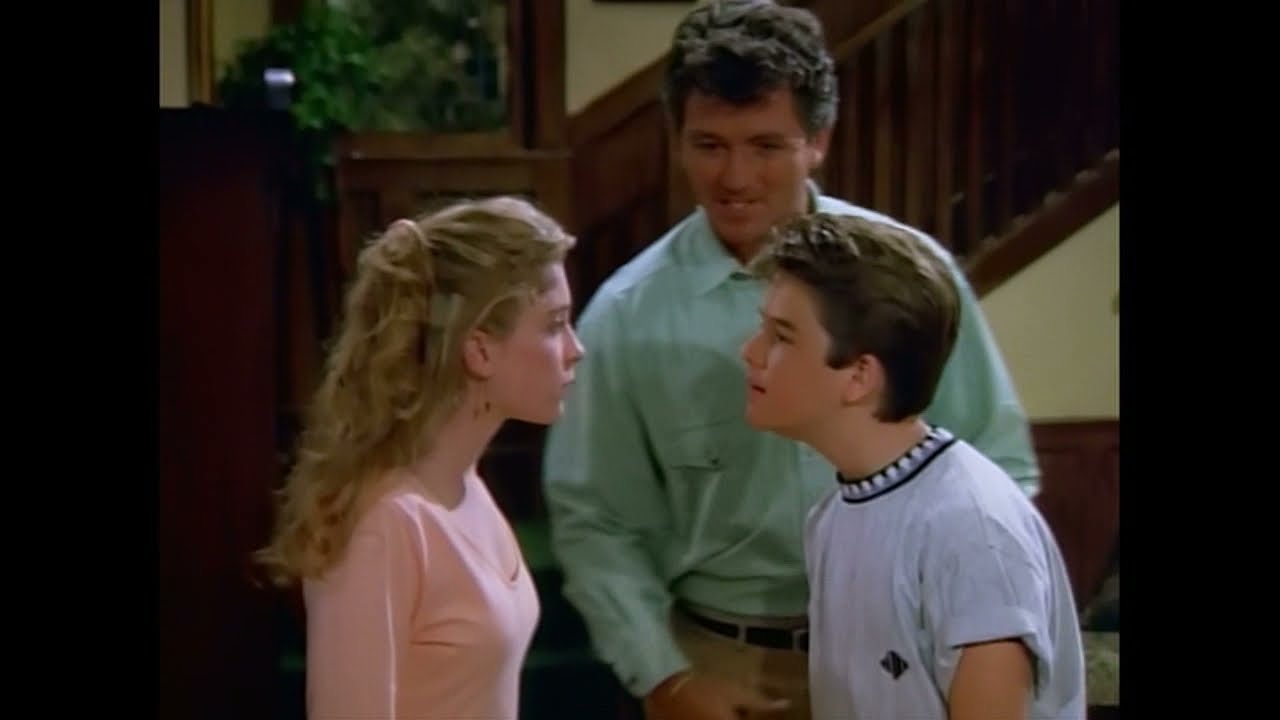 Credit: A FUSCO via YouTube
The enduring and timeless quality of Step By Step was likely to do with the fact that it was essentially an updated version of The Brady Bunch. The cast had great chemistry, the storylines were tight, smart, and funny, and the show had that family charm to it that proved to be so successful for TV in the 90s.
California Dreams (1992-1997)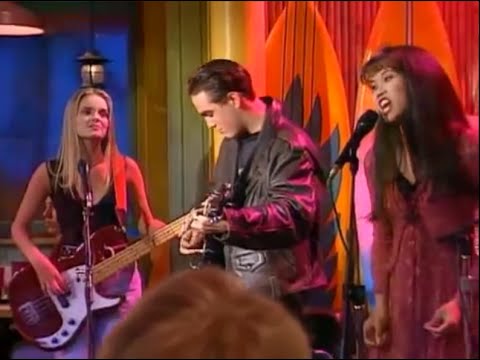 Credit: Kari's Channel // Lotus Flower via YouTube
A bunch of California teens decide to start a rock band called The Dreams to improve their social status. This was a show ahead of its time in a lot of ways, and still holds up today due to the timeless drive of the kids to be cooler and try to impress their peers. Plus the soundtrack is awesome as well!
Bananas in Pyjamas (1992-2001)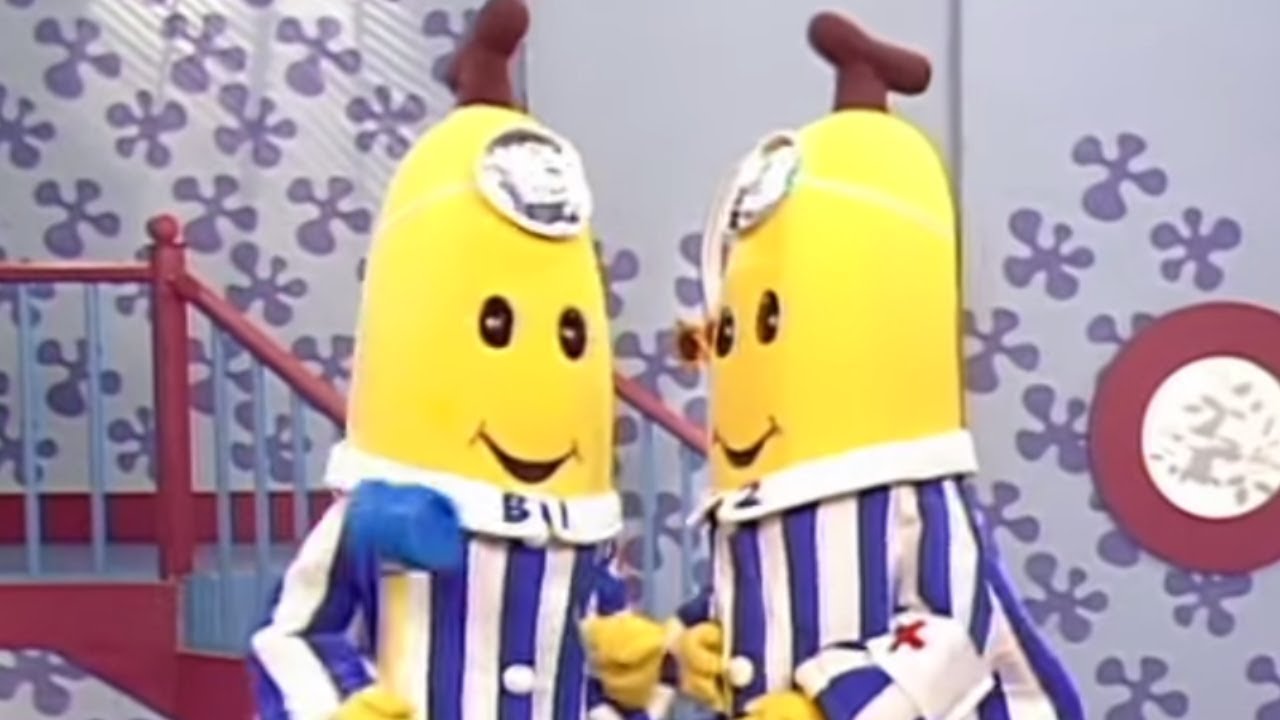 Credit: Bananas in Pyjamas via YouTube
Sometimes the simplest ideas are the best, and this is kind of the case with Bananas in Pyjamas. This animated show features two anthropomorphic bananas wearing pyjamas, who chase their teddy bears around the house. This Australian show was wildly popular with children, and is probably one of the big 90s hits you had forgotten about.