This article originally appeared on gosocial.co
Princess Diana on a yacht in Portofino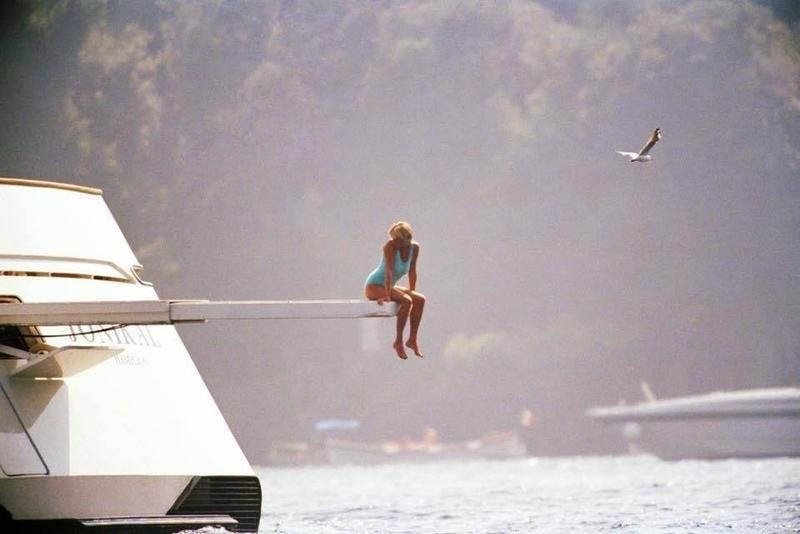 In July 1997, Princess Diana took her last ever vacation. Escaping to Saint Tropez in the south of France with her partner Mohammed Al Fayed, she was attempting to reinvent herself as a normal woman and mother away from the cameras. However, this image, which was taken by the still-eager paparazzi, darkly foreshadows that she would never be able to live a life free from media attention.
Japan Airlines Flight 123 Before it Crashed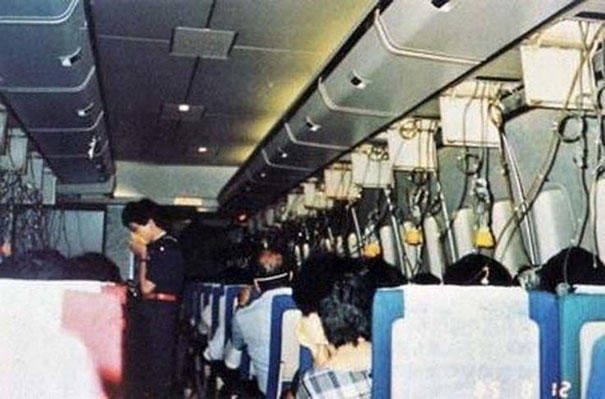 This chilling photograph of Japan Airlines Flight 123 was taken just minutes before the plane crashed into the side of Mount Takamagahara. Of the 524 passengers and crew onboard, just four people survived, owing to the plane quickly losing altitude and dropping from 24,000 feet to 10,000 feet. After the crash, it took 14 hours for emergency services to reach the site, leading to even more loss of life.
USS Intrepid mass burial at sea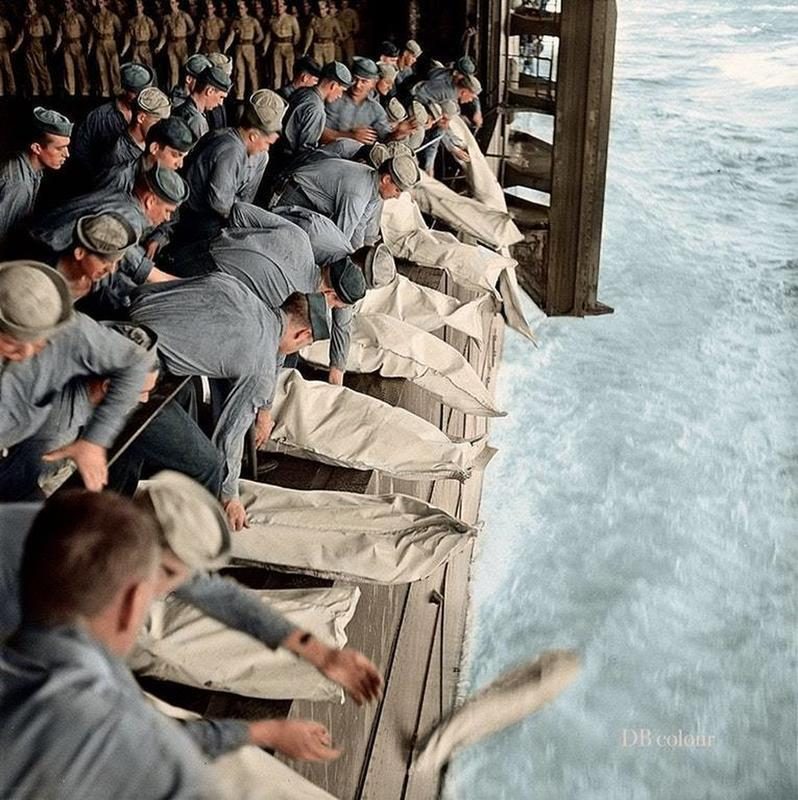 In November 1944, the USS Intrepid was targeted by a kamikaze attack, which tore two holes in the flight deck, left two of three aircraft elevators out of operation and wrecked 22 planes. Throughout it all, the crew worked hard to fight fires, try to reduce the amount of smoke onboard and deal with the Japanese fighter pilots.
Marilyn Monroe just weeks before her death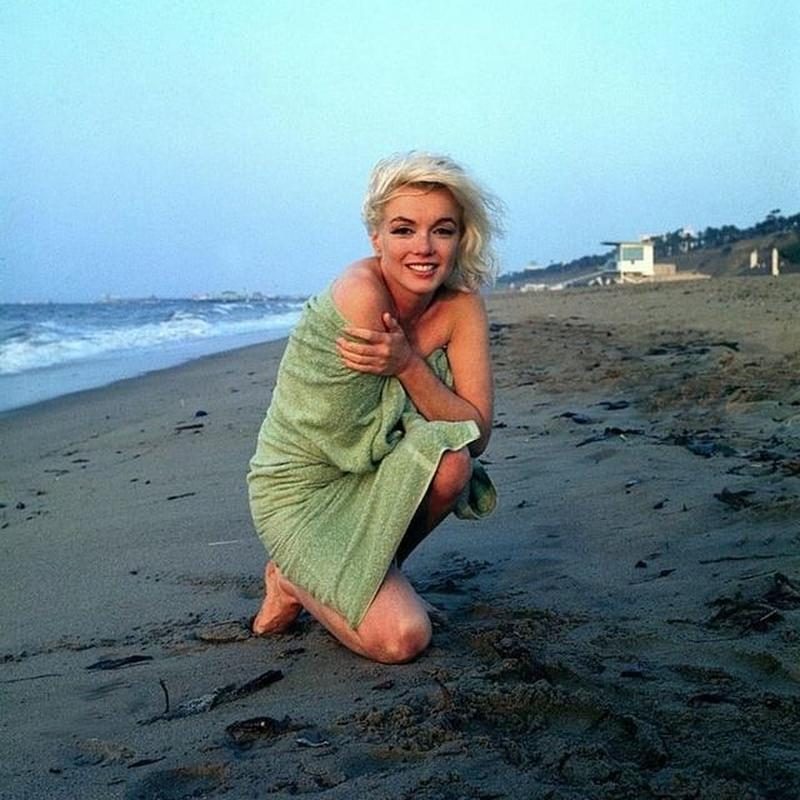 In this picture, legendary starlet Marilyn Monroe seems like a picture of relaxation, beauty and grace. However, her photographer and good friend George Barris would soon learn that she wasn't doing as well as she seemed. Still dealing with the fallout of her divorce from Arthur Miller and having been fired from Something's Got to Give due to mental and physical health-induced lateness, following this beach photoshoot Monroe would never see Barris again.
Exotic Dancer in Court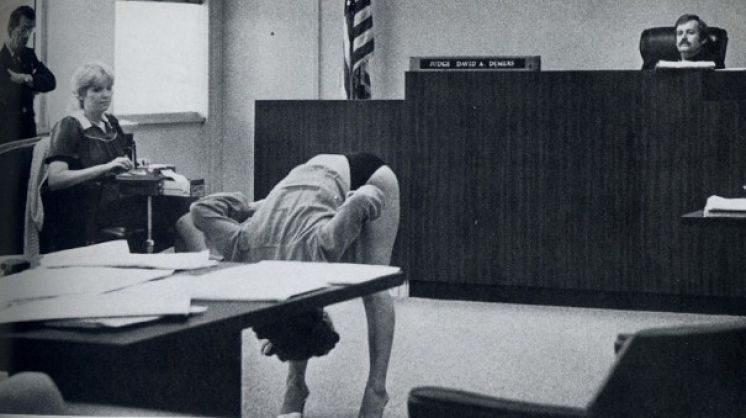 The 80s might have been a decade of decadence, but it was also a decade of strict policing as far as expressions of sexuality went. That's what led to states like Florida persecuting striptease artists for wearing bottoms that were "too-revealing", which in turn led to one dancer demonstrating how large her undergarments were by literally showing them off to the judge. The bold strategy worked too – the judge agreed that the underwear was large enough to be sufficient after being shown!
A politician in the Philippines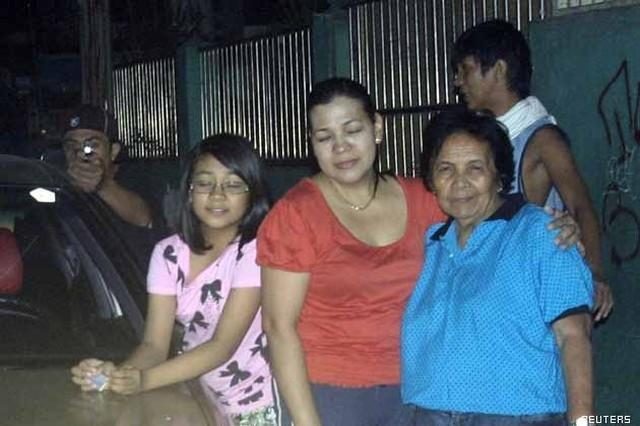 This is simultaneously one of the most upsetting and powerful images ever taken. It was taken by Philippine councilman Reynaldo Dagsa of his family, when they were out celebrating New Year's Day together. However, this image also depicts Dagsa's killer moments before the councilman's death by assassination. This picture, which clearly shows the face of the criminal, was instrumental in the murder trial that ensued.
Barbara Roufs before her suicide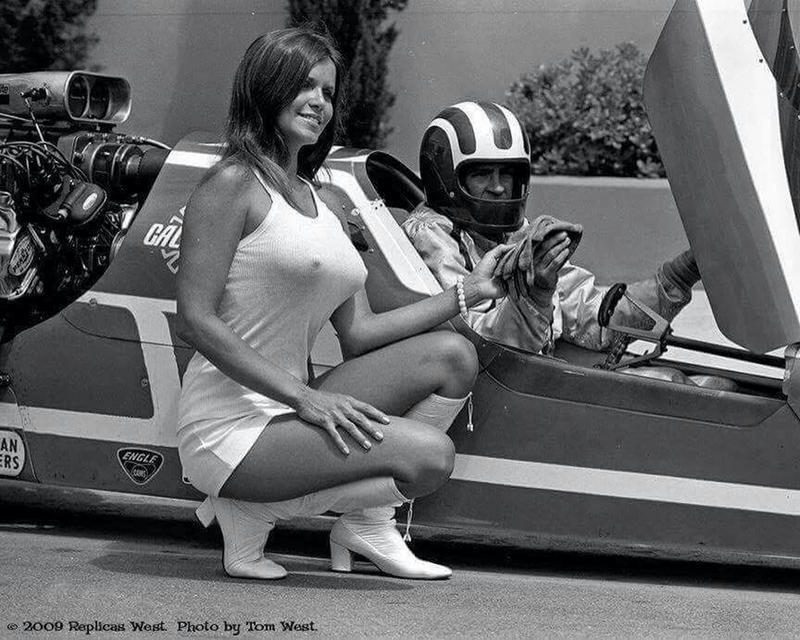 You've probably never heard Barbara Roufs' name, but once upon a time, she was one of the most famously beautiful figures in the world. In the 1960s, Roufs entertained the crowds who gathered to watch the drag races by handing out trophies and parading on the blacktop. Tragically, Roufs ended her own life at the age of 47, having lost touch with many of the friends and connections she made during her modelling heyday.
Phoebe Cates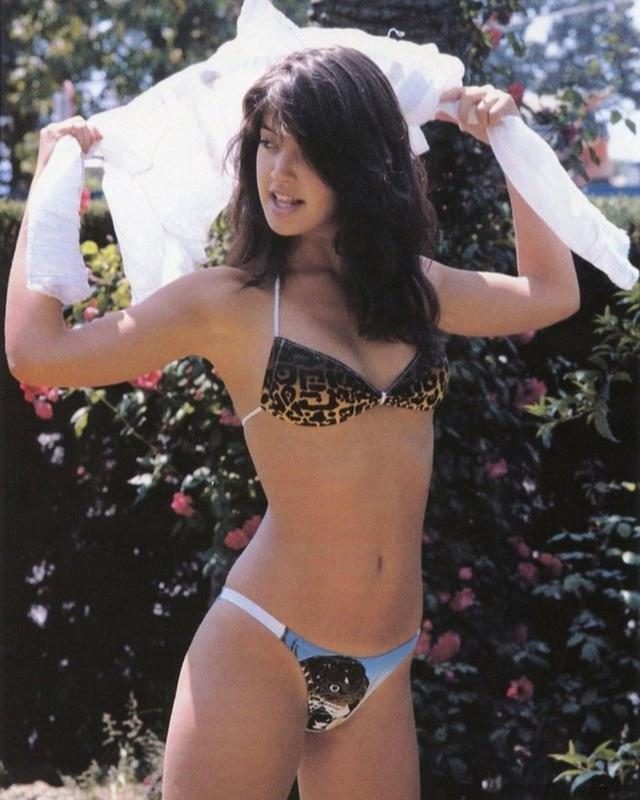 If you were a teenager in the 1980s, there's a pretty decent chance that you recognise Phoebe Cates. The actress rose to prominence as a sex symbol and teen icon thanks to movies like Private School and Fast Times at Ridgemont High, but it wasn't an entirely idyllic experience for Cates, who was just 17 when she was first called to do a nude scene on camera.
Criminals In A Wooden Box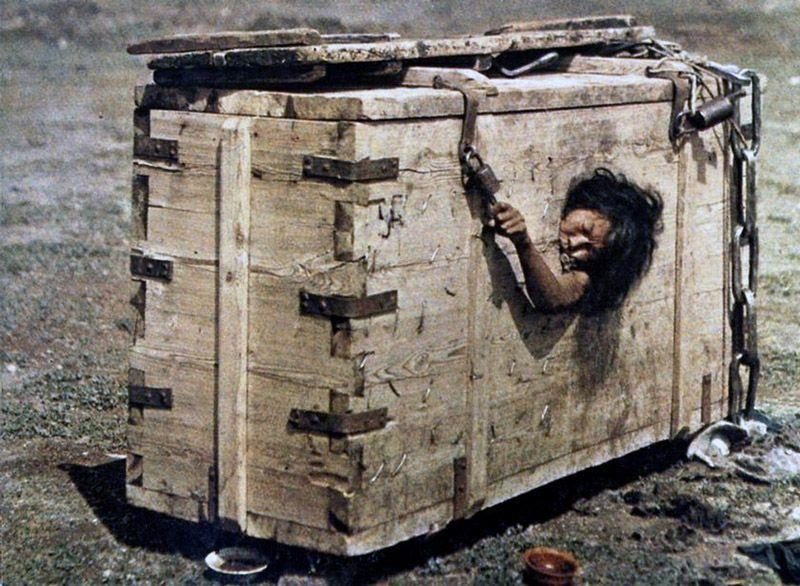 Prison and criminal reform have come a long way in recent years, so much so that it can be difficult to remember how draconian and cruel the consequences of committing a crime used to be. In 1913, Mongolia used to sentence criminals to death by starvation, by placing them in a wooden crate and leaving them in the desert. To make things even worse, this woman allegedly met this fate after being convicted of adultery.
Sharon Tate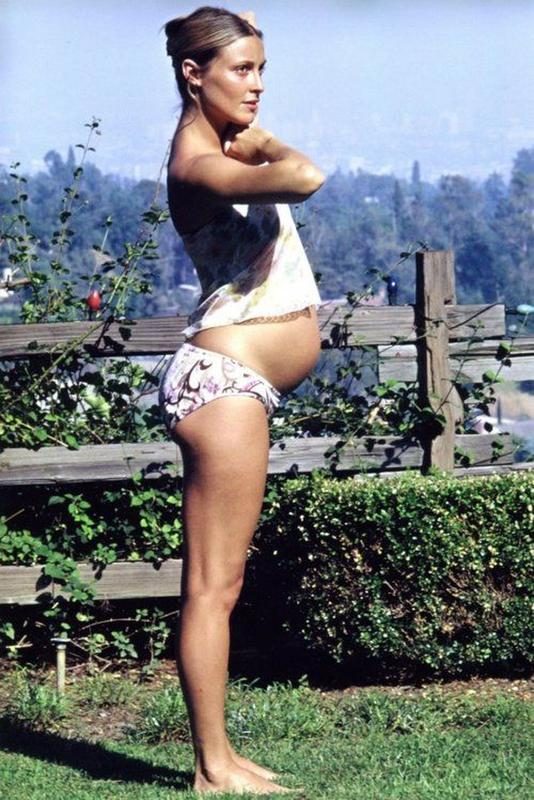 Sharon Tate was the victim of one of the most famous and tragic murders in Hollywood history. Less than two months after this picture was taken, Tate was killed by members of the Manson family when they broke into her home on Cielo Drive in Los Angeles. Nobody survived the attack.
Juliane Koepcke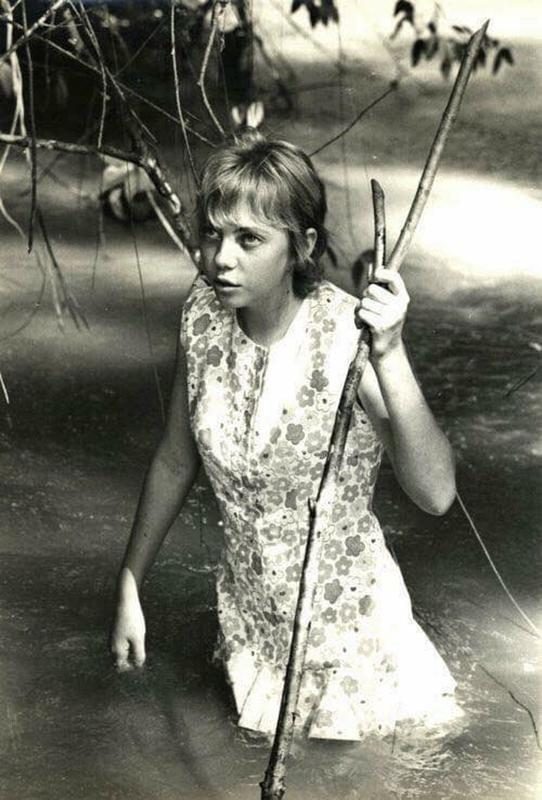 Juliane Koepcke's story of survival is as miraculous as it is inspiring. On Christmas Eve, 1971, the 17-year-old was stranded in the Peruvian jungle when her plane was struck by lightning. Koepcke survived falling two miles out of the sky and walked through the wilderness, surviving only on a bag of sweets she found. When she finally passed out days later, locals assumed she was a mythic water goddess until she explained the situation and was reunited with her father.
German General Anton Dostler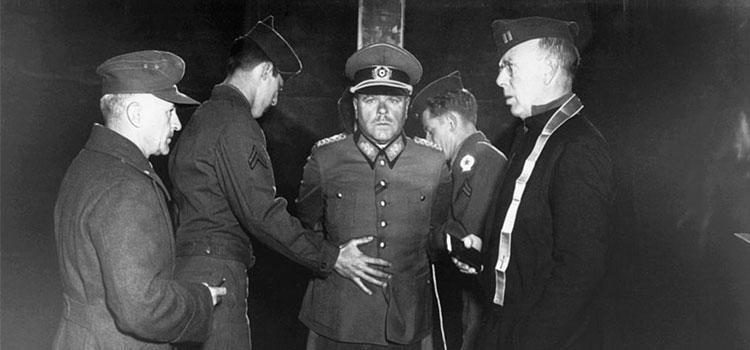 This historic and solemn photograph shows German general Anton Dostler in the aftermath of World War II, the man who gave what would become known as the famous "Nuremberg defence" – that he was only following orders. During the war, Dostler ordered his soldiers to execute American commandos who had been captured, and this act led to his own execution for war crimes in December 1945.
Myrtle Corbin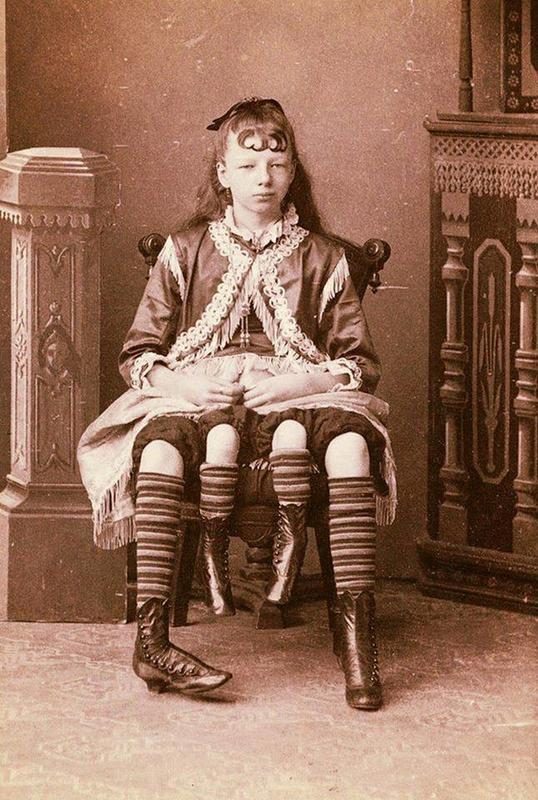 Myrtle Corbin was born in 1868 with two working pairs of legs and, by the time she was 13 years old, she was already working as a sideshow performer for her father. She was soon earning the immense sum of $450 a week, and was enough of a celebrity that she drew the attention of P.T. Barnum, who recruited her into his circus. She retired at the age of 18 and settled down with a doctor, marrying and even giving birth, before passing away in 1928.
Gloria Steinem who went undercover at the Playboy Mansion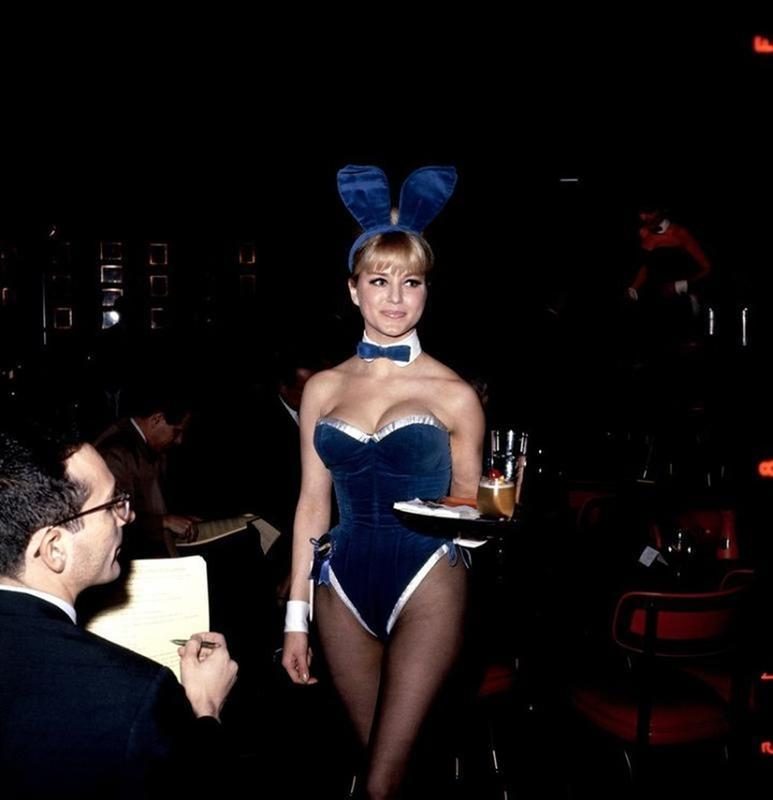 When you think about feminist academic and icon Gloria Steinem, Playboy probably isn't the first thing that comes to mind. Nevertheless, in her early journalism career, Steinem went undercover at the Playboy Club in New York and discovered that the women were forced to wear tight-fitting clothes, uncomfortable high heels and even undergo plastic surgery if they wanted to work there, all for very low pay. This image is not of Steinem, who struggled to find work for years after "A Bunny's Tale" was published.
Icebox facial treatment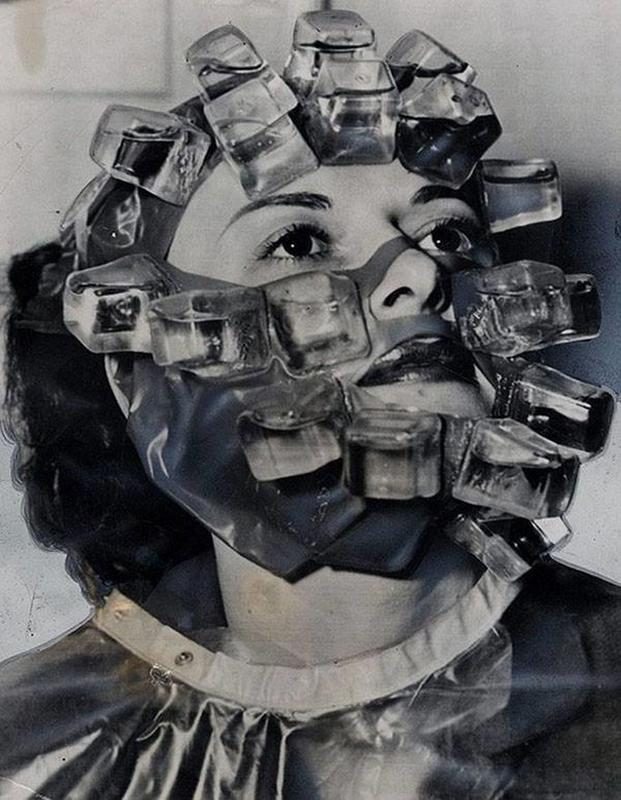 This image might look like some kind of medieval punishment doled out to women who had the gall to get angry in public, but it was actually a production hack developed to stop Hollywood starlets' make-up from melting under the hot studio lights. It was soon picked up by ordinary housewives as a beauty treatment, since the application of cold can reduce puffiness and improve skin brightness – who knew?
Bonnie and Clyde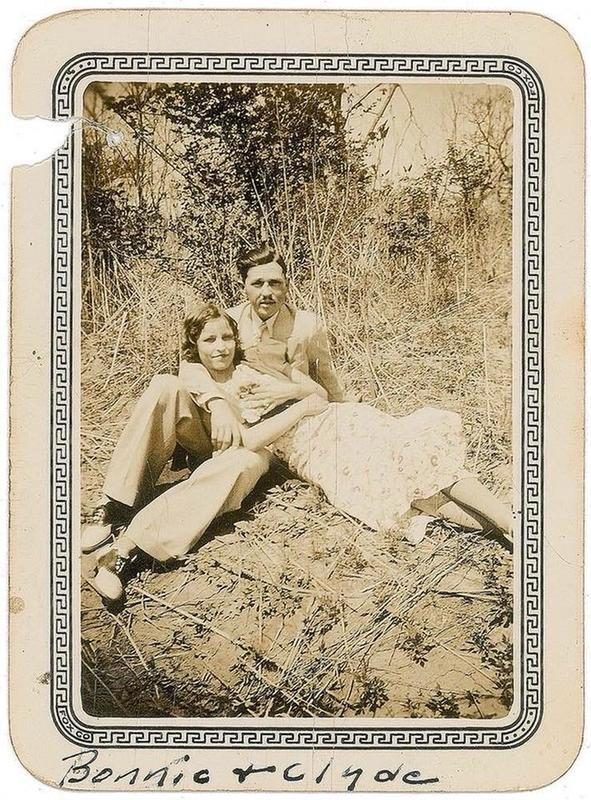 Bonnie and Clyde are maybe the most famous criminal couple of all time, so much so that their names have become synonymous with starcrossed lovers who walk on the wrong side of the tracks. What you might not have known before seeing this image, however, is just how young the bank-robbing lovers were when they were shot down in 1934. Seeing them happily embracing in the grass, it's not hard to understand why the general public found them so captivating.
Ivanka Trump with her dad, Donald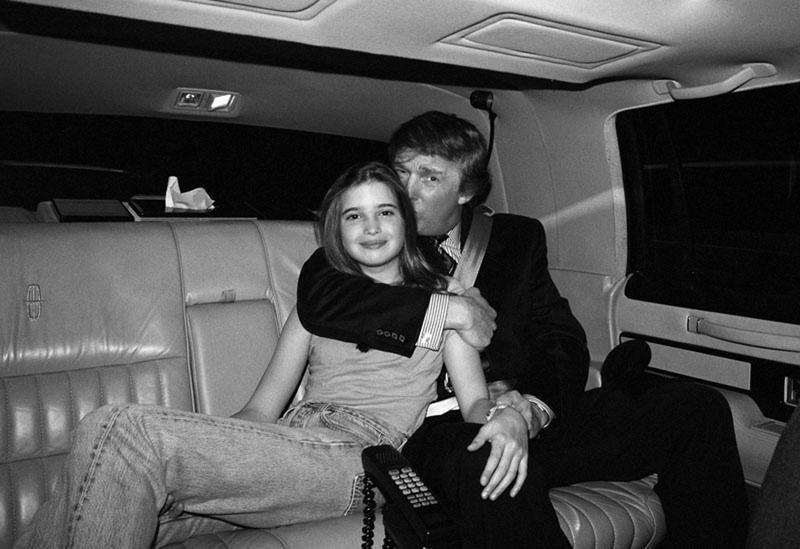 Ordinary picture of father and daughter? Maybe, but given some of the things that Donald Trump has said about Ivanka, you'd be forgiven for looking at the image in a new light. During a Howard Stern interview in 2003, Trump said: "You know who's one of the great beauties of the world, according to everybody? And I helped create her. Ivanka. My daughter, Ivanka. She's 6 feet tall, she's got the best body." Later, he would give an even more infamous quote to The View, saying: "I've said that if Ivanka weren't my daughter, perhaps I'd be dating her." Yikes.
The only survivors from the fire at Madame Tussauds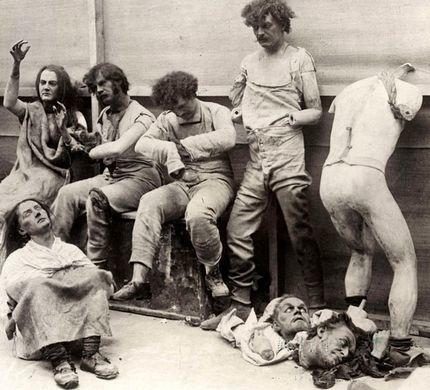 Madame Tussauds has been a popular tourist attraction for over a century, with people flocking to see the intricate waxwork likenesses of various criminals, world leaders, athletes and celebrities. However, in March of 1925, weeks of painstaking work were undone in an hour, when a fire burned through the London Tussauds collection. The above mannequins were the only ones to survive, and look eerily like resting victims.
Hans Georg Henke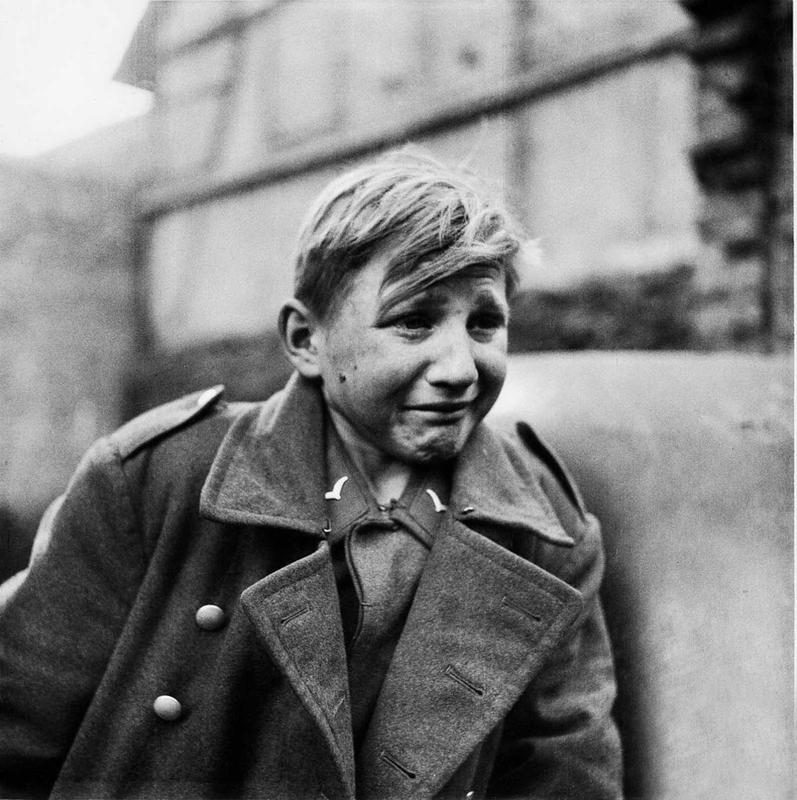 This picture shows Hans Georg Henke, a 16-year-old German soldier who was driven to join the Luftwaffe in 1944, following the death of his parents. Originally, Henke claimed that the photo showed him crying because he had just learned that Germany had lost the war, but photojournalist John Florea disagreed. Florea claimed that Henke was instead sobbing because American forced had just overpowered the area, and he was understandably in shock.
Demi Moore
Demi Moore might have made a name for herself in movies like St. Elmo's Fire and Ghost, but her career actually started much earlier. When she was very young, she allegedly lied about her age to get a shoot with the French magazine Oui, saying that she was 18 when she was actually 16 or 17. She later said of the work: "When I was younger, I was obligated to be of service. I wouldn't be loved if I wasn't — if I didn't give of myself. My value was tied into my body."
Ian Curtis with his daughter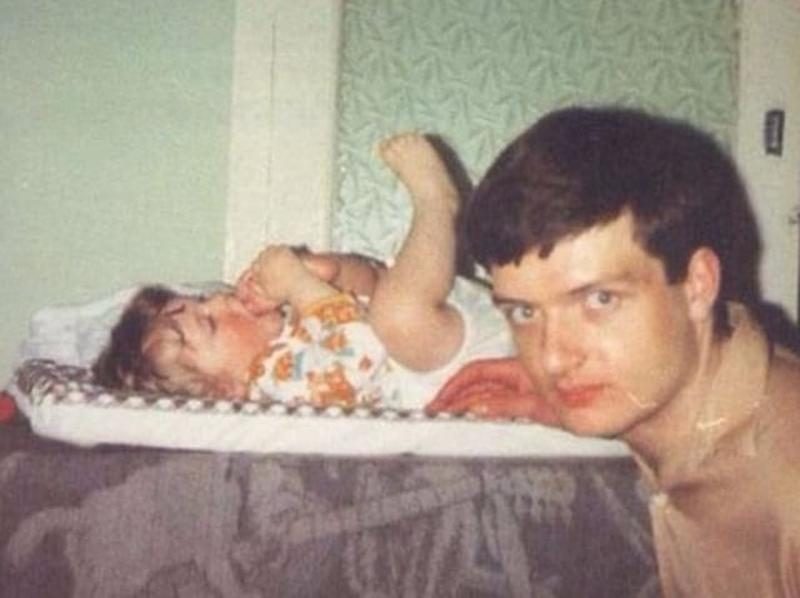 Joy Division immediately garnered a following thanks to their treatment of difficult and depression themes, which were handled with both unflinching honesty and surprising lightness and deftness. Singer and songwriter Ian Curtis was intimately familiar with these topics, as he battled with depression and substance abuse throughout his life, both of which were exacerbated by his epilepsy. Curtis' story ended tragically, as he ended his life the day before Joy Division were set to start their first-ever American tour.
Sonny and Cher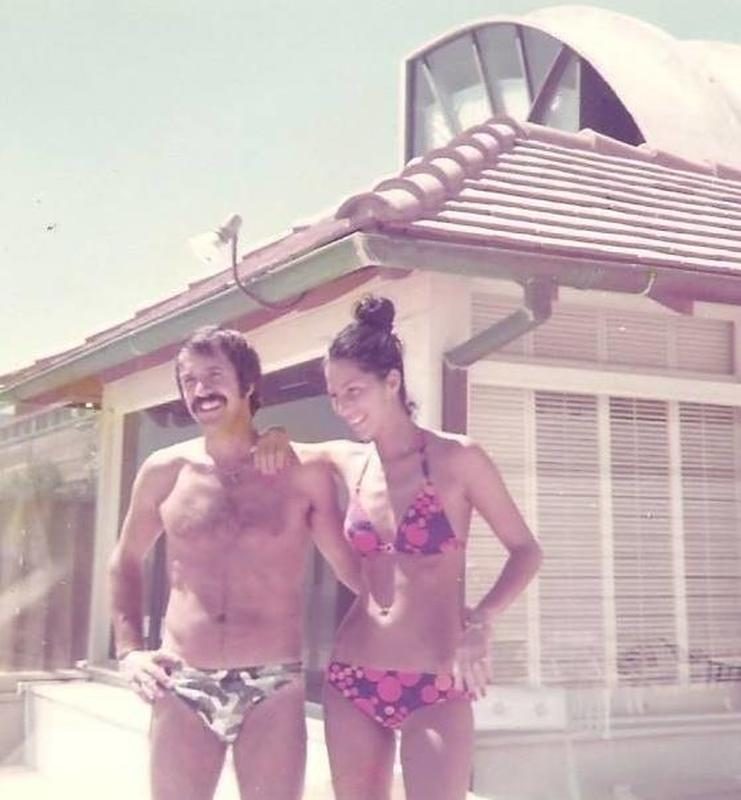 Sonny and Cher are maybe the most well-known of all the duos that have appeared throughout music history. The hits they made together are still discussed today, but what is less publicised is the way in which they met. Cher was a 16-year-old desperate to be a singer, while Sonny was a 27-year-old divorcee known for hitting on Cher's friends. Cher began living with her future musical and romantic partner when her roommates kicked her out, and was told she had to clean in exchange for room and board.
Irish guards remain at attention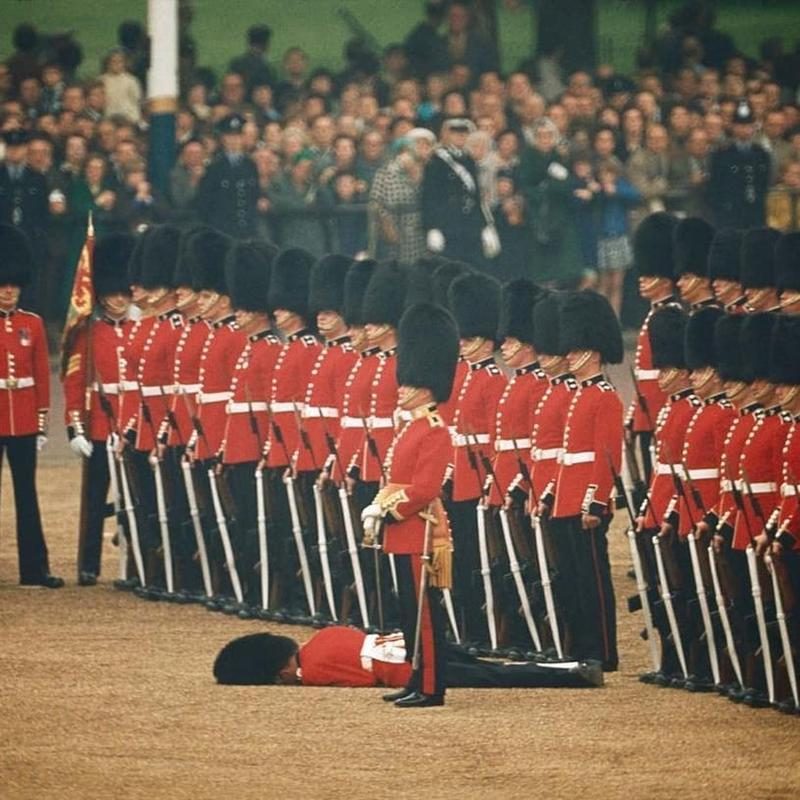 Don't worry! This image doesn't depict any assassination attempt or serious medical emergency, just a soldier who has overheated. During the Queen's birthday celebration, the Beefeaters were ordered to stand regimented while the Queen rode her horse around the square, and one soldier unfortunately passed out. Apparently, Beefeaters are told to "fall at attention" in the same way that they are told to stand to attention, which is what led to this hilarious faceplant. Whoops!
Polaroid of Farrah Fawcett
There's no doubt about it: Farrah Fawcett dominated the pop-cultural landscape of the 1970s. So it makes sense that Andy Warhol wanted to take a polaroid of her and paint it as part of a series. Little did Warhol know, the painting's ownership would devolve into a protracted legal battle after Farrah Fawcett died, between her widow and the University of Texas. Both wanted the painting, but it was Fawcett's husband Ryan O'Neal who eventually got to keep it.
John Lennon with his killer, Mark David Chapman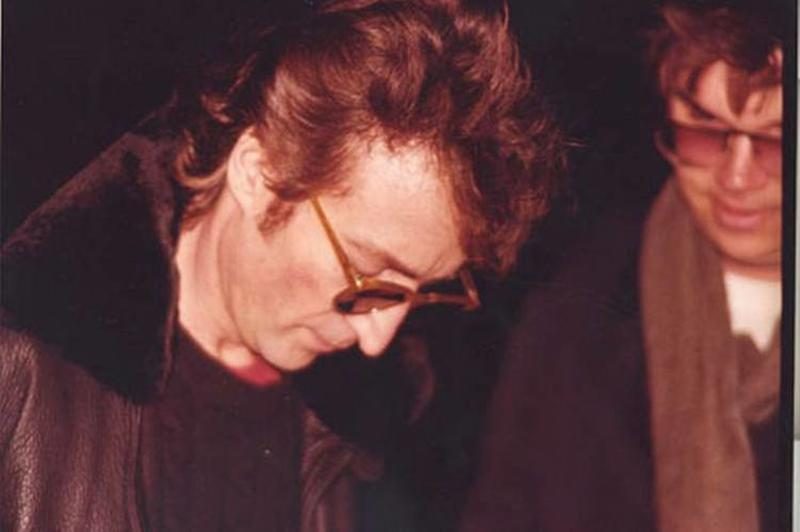 Throughout the course of his life, John Lennon was photographed an above-average amount of times. Of all the photos taken of him though, this one is probably the most infamous. It shows the singer signing autographs outside of his hotel, just minutes before he was shot dead by Mark David Chapman, a superfan who claimed to be inspired by The Catcher in the Rye. You can see Chapman behind Lennon.
Miss Beautiful Eyes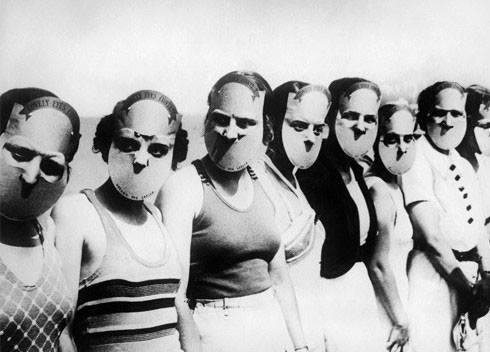 No, you're not looking at a bunch of extras for a plastic surgery gone wrong-themed horror movie, but instead the entrants in a beauty pageant! "Miss Beautiful Eyes" competitions were held throughout the 1930s and 1940s and aimed to reward women who didn't have the traditional pin-up face or figure. Unfortunately, pictures of the pageants look ever so slightly sinister.
Duchenne de Boulogne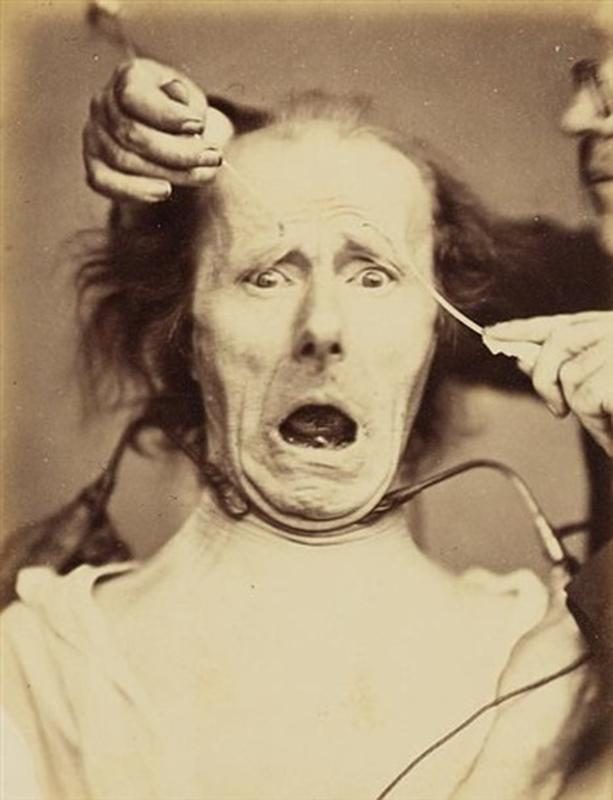 Duchenne de Boulogne's main contribution to science was in the field of neurology, specifically in researching facial expressions. De Boulogne carried out several experiments in which he placed electrical probes on the faces of test subjects, in order to stimulate expressions of surprise, pain, terror and joy. As a result, his professional legacy is in part some of the spookiest pictures you've ever seen.
Isaac Woodard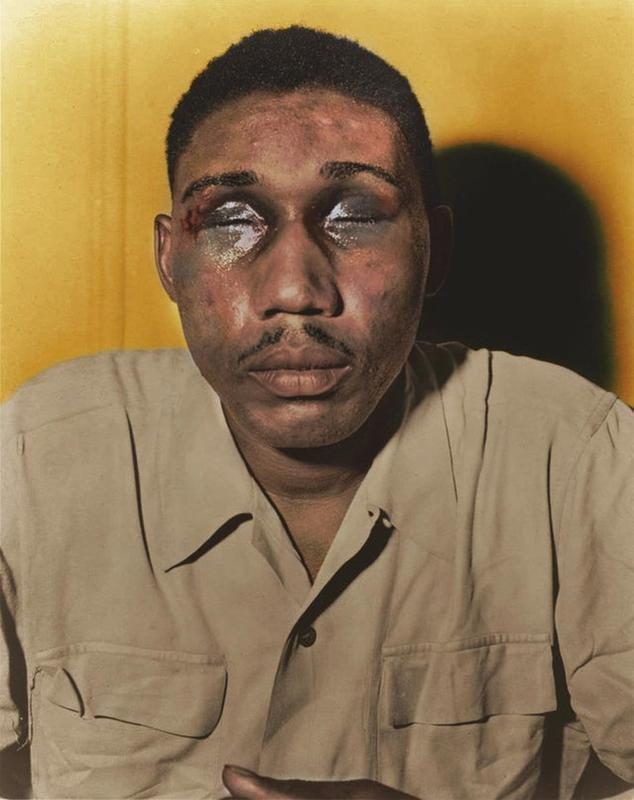 This is one of the most heartbreaking historical photographs of all time. Isaac Woodard was 26 years old when he returned to America after fighting overseas in World War II. While heading home to South Carolina, he asked the bus driver if he had time to go to the bathroom, and this developed into a verbal altercation. The driver reported the disagreement to police, who beat and blinded Woodard before he could even explain what happened.
Muhammad Ali talks a suicidal veteran down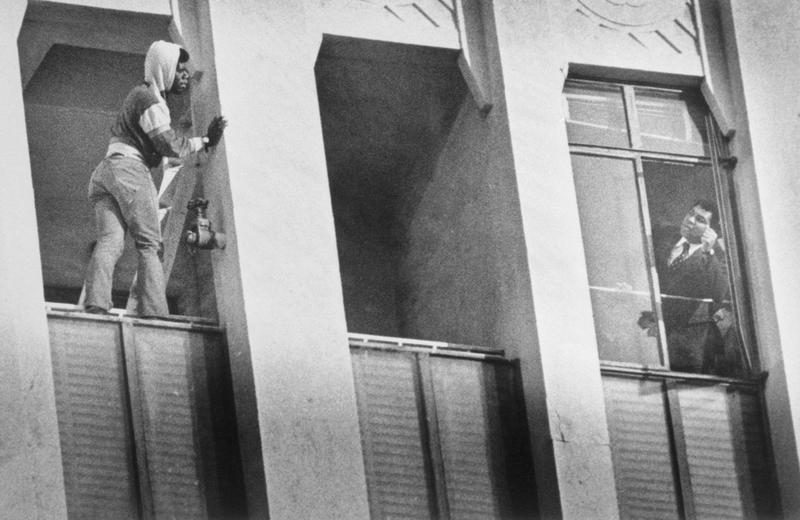 By 1981, Muhammed Ali was past his professional and physical peak as far as boxing was concerned, but he was still a beloved member of his community. Part of the reason he was so respected was his continued efforts to help those around him, demonstrated in the image above, where he jumped out of his Rolls-Royce and onto the fire escape to talk down a suicidal veteran.
A logger discovers a mummified dog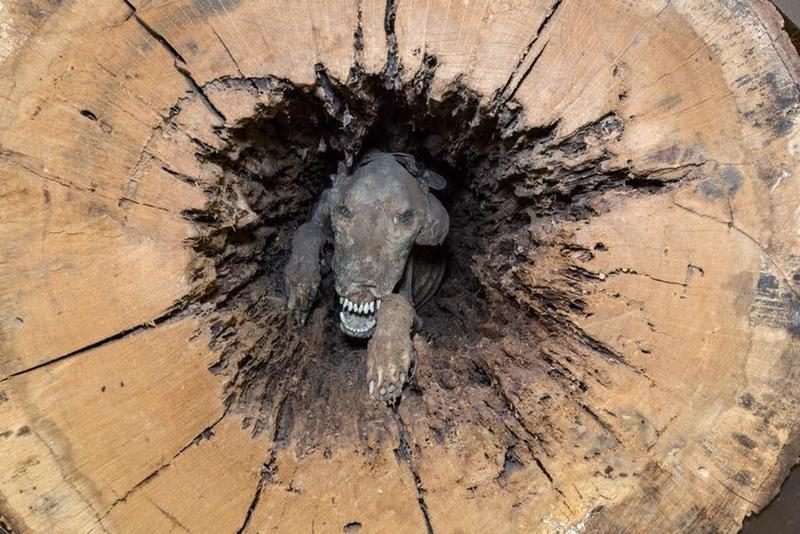 Nightmare hellhound getting ready to stalk you through your bad dreams? Nope, just a mummified puppy! Stuckie is the name given to this dog, who was discovered by loggers in the 1980s. He had been perfectly preserved after getting trapped in a hollow trunk, which dried out his body and preserved it after the outer layers were fed on by insects.
A black woman watches as robed Klansmen walk in downtown Montgomery, Alabama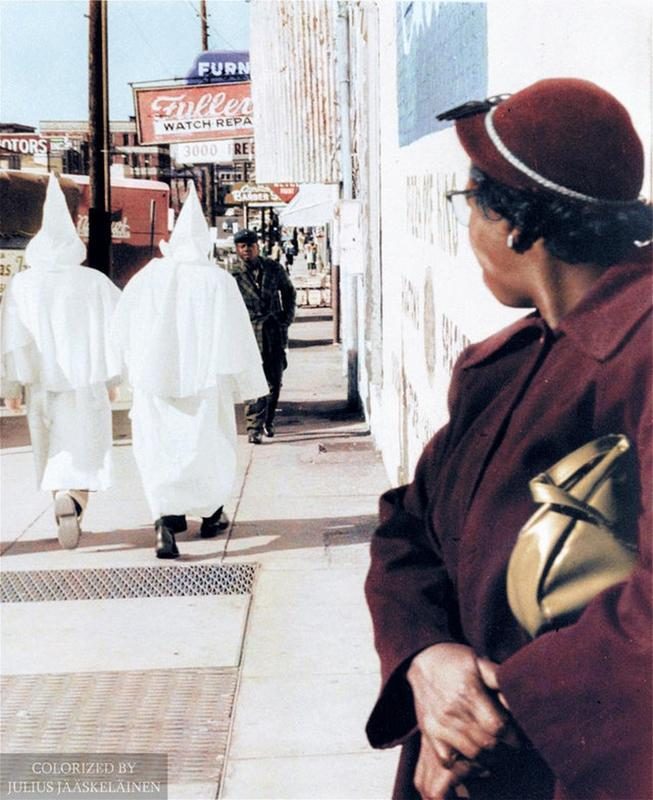 The late 1950s were a divided time in America. The burgeoning civil rights movement had not eliminated racial hatred or prejudice, and the shadow of the Jim Crowe era still lay heavily over parts of the country. That's how a picture like this, showing members of the KKK walking openly through Alabama while black townspeople looked on, could come to be.
Budd Dwyer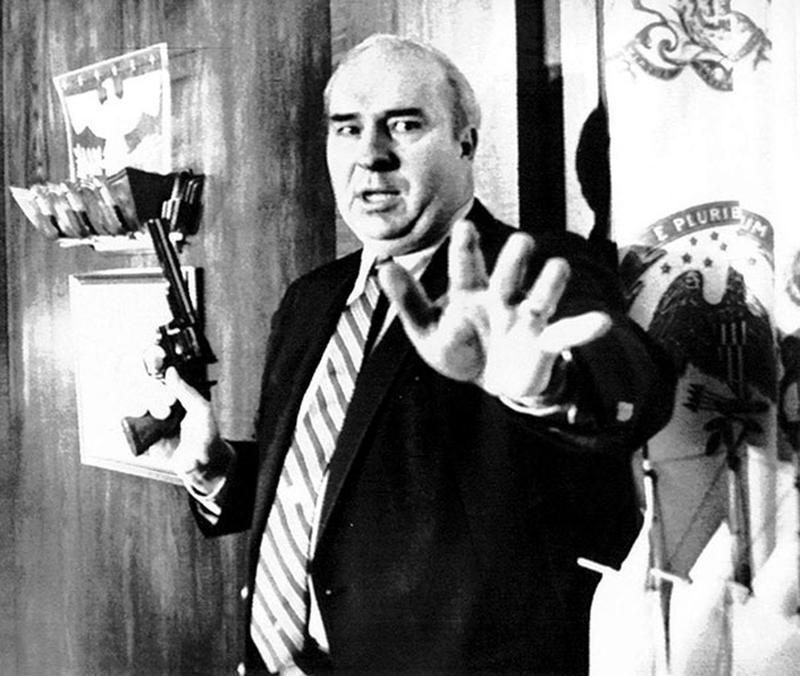 Maybe the most shocking moment in all of live television history came in 1987, when politician Budd Dwyer ended his own life during a press conference that was broadcast across the country. Dwyer had been convicted of 11 counts of conspiracy, mail fraud, perjury and racketeering, and faced up to 55 years in prison and a $300,000 fine. At the end of his speech, he said: "Last May I told you that after the trial, I would give you the story of the decade. To those of you who are shallow, the events of this morning will be that story… Goodbye to you all on the count of 3. Please make sure that the sacrifice of my life is not in vain."
A black police officer helps demonstrator at KKK rally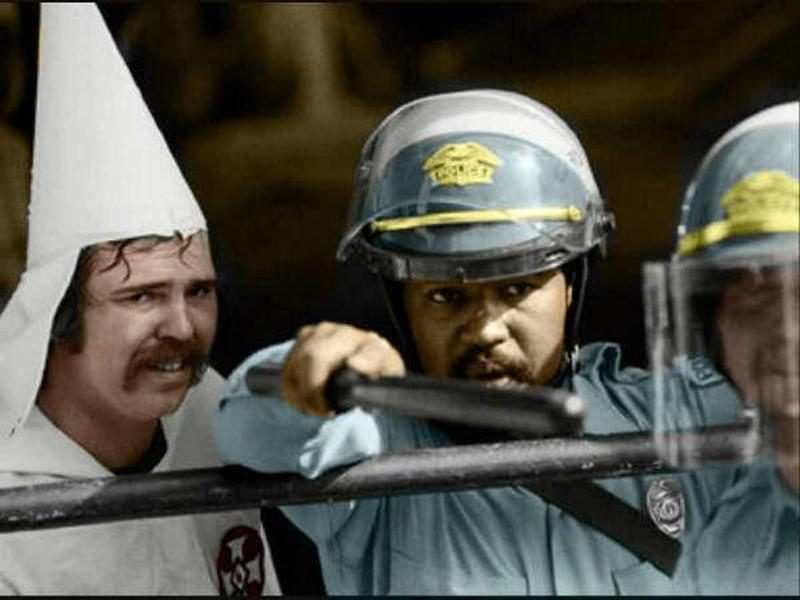 This is maybe one of the most initially surprising images on the internet. It shows a black police officer in Austin, Texas protecting a KKK member at a rally in 1983. At the demonstration, over 2,000 counter-protestors showed up to show their displeasure at the 70 klansmen who gathered, and violence soon broke out. 13 people were arrested and 11 more were injured, including a journalist.
A buff chunky monkey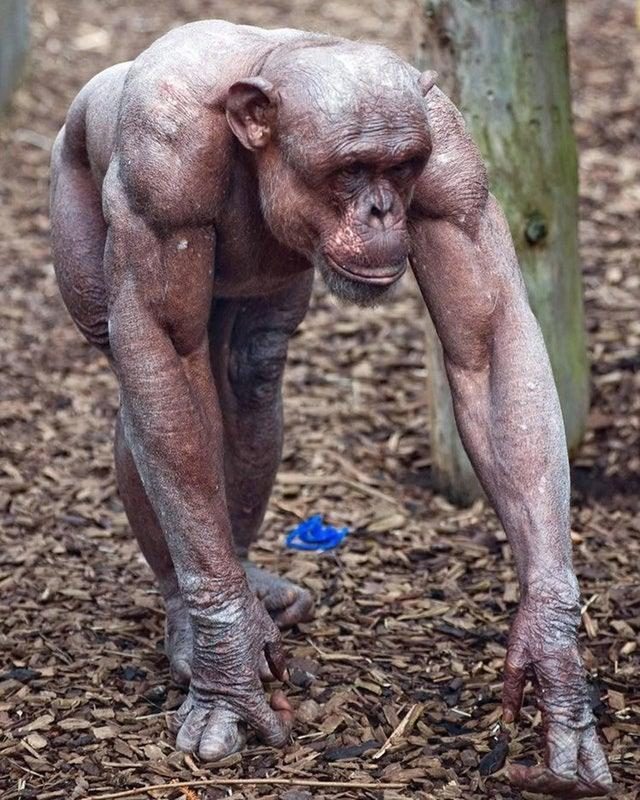 Chimps are our closest evolutionary neighbours, and they share a lot of recognisable behaviours with us, which is part of why we are so drawn to and captivated by them. Apparently one of the things they have in common with us is that they too can get absolutely shredded! Chimps have longer and denser muscle fibres, which allows them to build muscle faster and more reliably than we can!
Princess Diana hides in the back of a limo moments before it crashes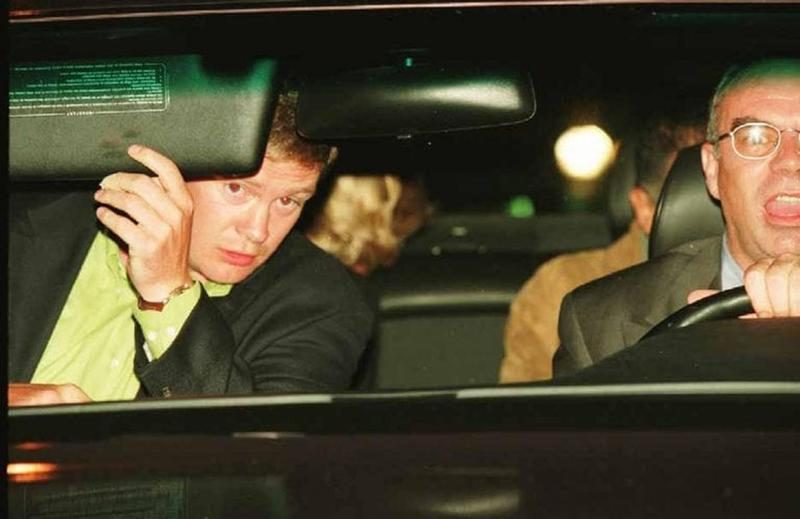 This heartbreaking image is the last photograph ever taken of Princess Diana. In August of 1997, the former member of the royal family was attempting to build her identity away from Buckingham Palace by taking a private vacation in Paris. After dinner at the Ritz's L'Espadon, she was travelling through the Pont de l'Alma when her driver attempted to lose the photographers that were following her. Tragically, her car was surrounded by seven cameramen on five motorcycles, which led to a fatal crash that killed her partner Dodi Al Fayed instantly. Princess Diana died in hospital the next morning.
Claudia Cardinale
From the outside, the life of the starlet Claudia Cardinale looked perfect. Not only did she have a dazzling wardrobe, stunning looks and consistent acting work, but she was also lauded and loved by her industry peers. Her career had a dark side though: in 1957 she found out she was pregnant by a man who did not want to stay, and so the production company with whom she had an exclusive contract sent the child away to be raised by family. Meanwhile, Cardinale was paid pennies to make four movies a year, back to back.
Doctor Martin Luther King Jr.
On the fourth of April, 1968, Doctor Martin Luther King Jr was shot dead on the balcony of the Lorraine Motel in Memphis, Tennessee. The man responsible was James Earl Ray, a white supremacist who had spoken openly to his family about his desire to kill the famed activist. Ray managed to make it all the way from the US to London's Heathrow Airport before he was detained and brought back to America to stand trial, where he was sentenced to 99 years in prison.
Look closer and see the size of the snake and the kangaroo being pulled out of the water in Western Australia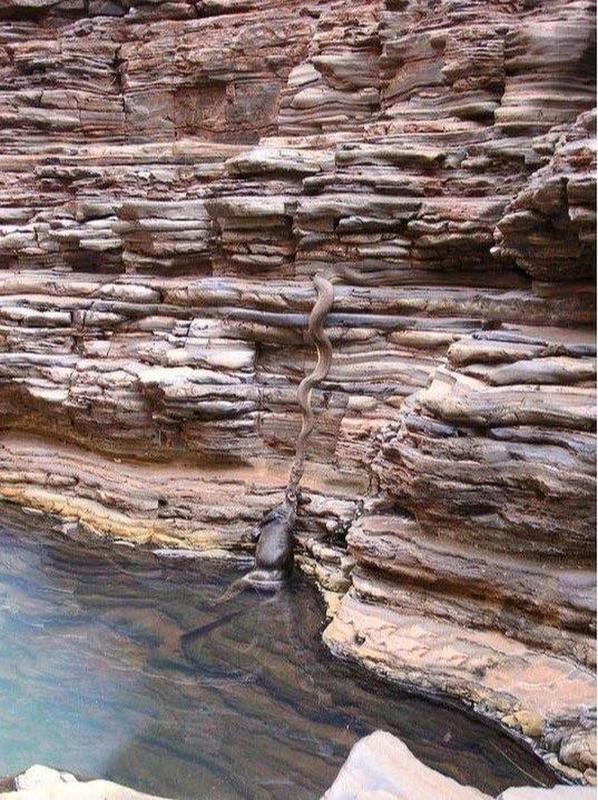 Nature is beautiful, intriguing and worthy of protection, but it is also downright scary. Whether you have a deep-rooted fear of snakes or not, chances are you would be pretty horrified by the idea of one that could drag an animal out of the water and pull it vertically up a cliff face. However, that is exactly what the olive python, sometimes also known as the water python, is capable of.
Conrad Veidt as Gwynplaine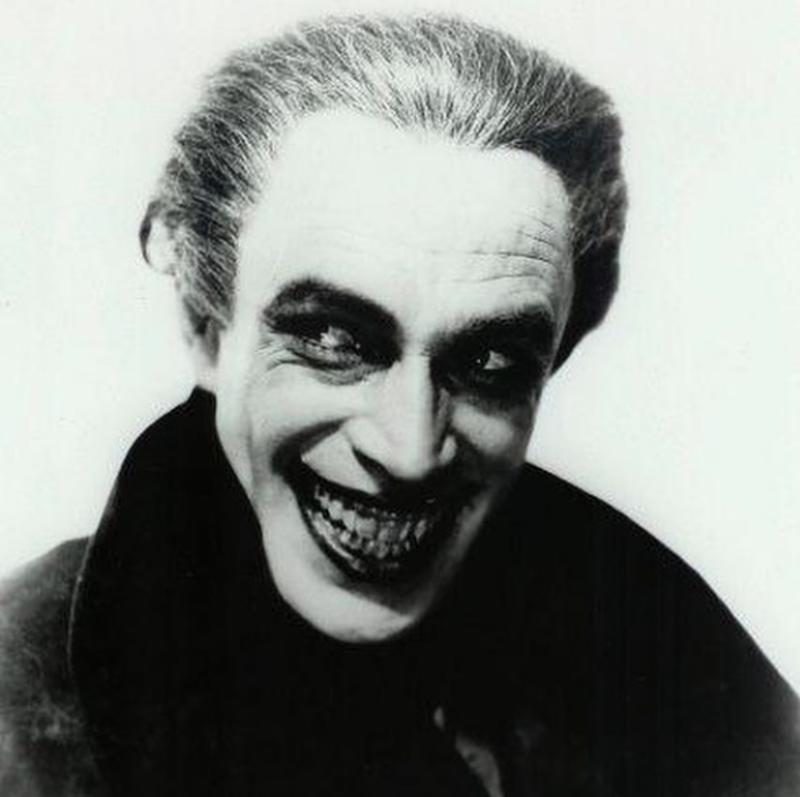 The Joker is maybe the most instantly recognisable villain in all of popular media, but have you ever wondered what inspired his iconic look? Conrad Veidt acted in several films across his career, but he is best remembered today for The Man Who Laughs, a film in which he played a circus performer whose face had been cut into a permanent grin. Sound familiar?
A soldier burns a hut in Vietnam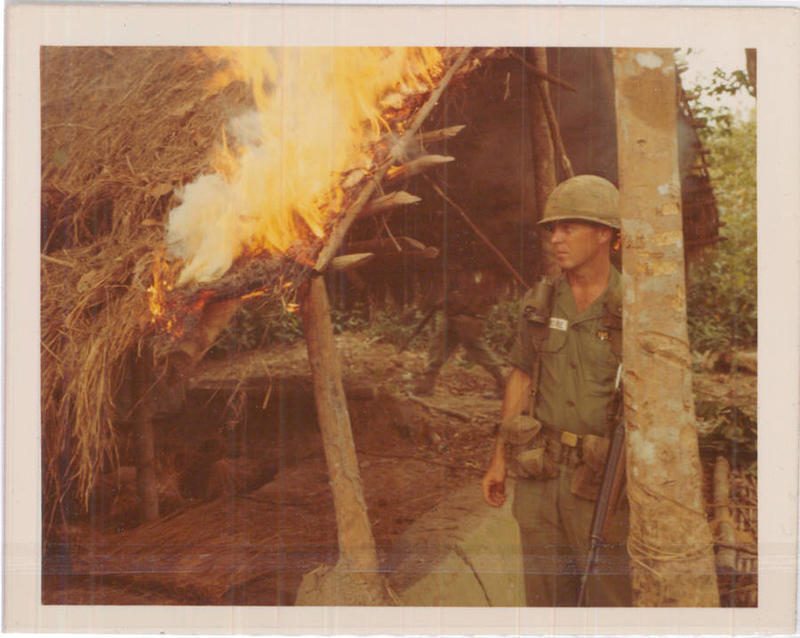 By the mid-1960s, the majority of Americans felt alienated from the Vietnam War, not understanding why the country was fighting or believing the reports given by politicians about how the conflict was going. However, one thing increased the fervour of the anti-war movement, and that was damning evidence from CBS that U.S. Marines were burning villages with flamethrowers and lighter fluid.
Dr. Leonid Rogozov performing surgery on himself in 1967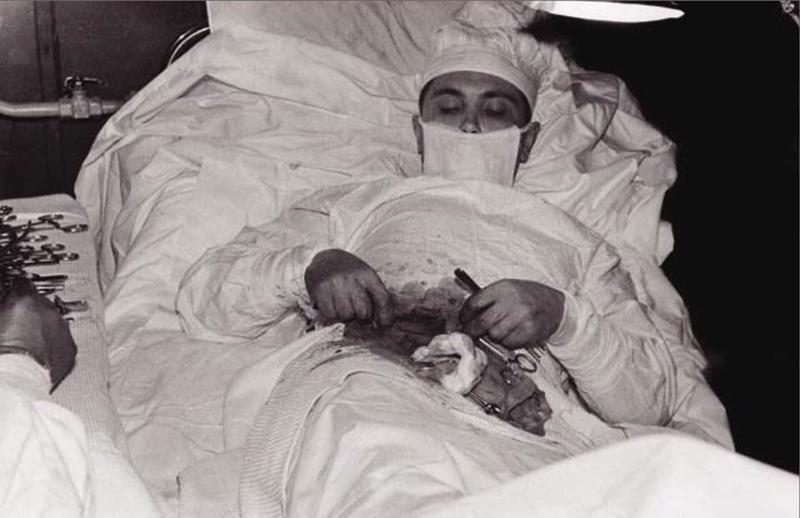 No one gets into the medical field expecting that they'll one day have to perform surgery on themselves, but April 29, 1961, Dr. Leonid Rogozov ran out of options. He was suffering from weakness, fever, malaise, nausea, and pain over the right side of his abdomen, in other words he had appendicitis. Normally he could just go to the hospital, but at the time he was the only physician on the Soviet Antarctic Expedition and he was 1,000 miles away from another research station, there was no choice but to perform his own appendectomy.
After giving a meteorologist and a driver a quick training lesson he prepared a makeshift operating room and got to work. He later wrote in his diary: "It was frequently necessary to raise my head in order to see better, and sometimes I had to work entirely by feel. General weakness became severe after 30 to 40 minutes, and vertigo developed, so that short pauses for rest were necessary… Finally here it is, the cursed appendage! "With horror I notice the dark stain at its base. That means just a day longer and it would have burst…My heart seized up and noticeably slowed, my hands felt like rubber. Well, I thought, it's going to end badly and all that was left was removing the appendix." Rogozov survived the self-surgery, and after five days his fever diminished, and in two weeks he was back to work.
Natalie Wood monkeying around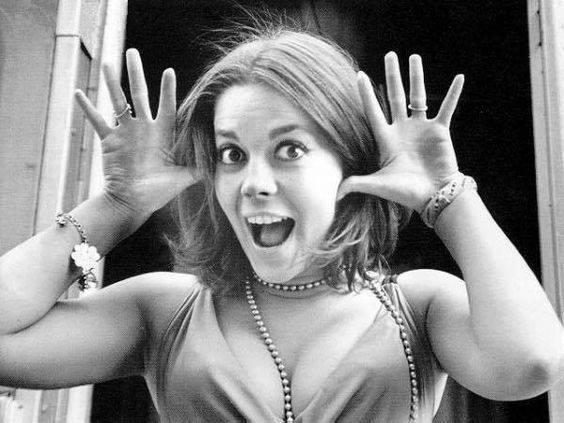 In the 1960s and '70s there was no star quite as bankable as Natalie Wood. She got her start as a child actor, and by the end of the '50s she was the star of Rebel Without a Cause with James Dean, but it was her work in the decades that followed that proved she was a real deal superstar. The tragedy of Wood's life is that people don't remember her stellar career, or the films that truly changed cinema. When people hear her name they only think of one thing – death. On November 29, 1981, the 43 year old Wood's passing was listed as an accident and "probable drowning in the ocean."
Even though her arms and legs were bruised, neither the coroner of the police thought there was any foul play. On the evening before her death, Wood had been on at a small party with her husband, Robert Wagner, and supposedly drunkenly retired for the night on his yacht, "Splendour." According to Wagner, when he and guest Christopher Walken (yes, that Christopher Walken) discovered that Wood was missing they searched everywhere for her. The Coast Guard combed the water for her, only finding her floating body on the morning of the 29th. Her death only brought up questions. However, it wasn't until recently that Robert Wagner became a person of interest in Wood's death. Even with more investigating we may never know what happened to this vivacious actress.
A ground rupture in Marin County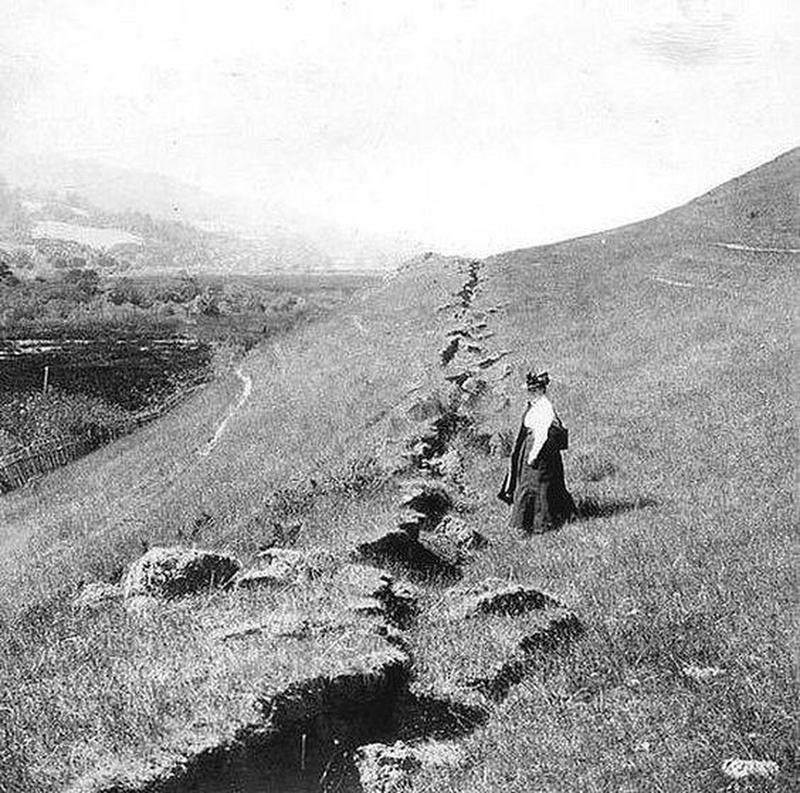 When we think of earthquakes we think of buildings falling, bridges crumbling, and hiding beneath tables, but we rarely think of the very real toll taken on the earth itself when fault lines shake the planet. At 5:12 a.m. on April 18, 1906, Californians living in the San Francisco Bay area were awoken by a foreshock to one of the most intense and destructive earthquakes of the 20th century. 25 seconds later violent shocks ripped out across Marin County, lasting anywhere between 45 and 60 seconds.
Felt from southern Oregon to Los Angeles, this quake not only destroyed portions of San Francisco, but created a 296-mile rupture straight down the San Andreas fault from northwest of San Juan Bautista to Cape Mendocino.
A giant octopus engulfing a scuba diver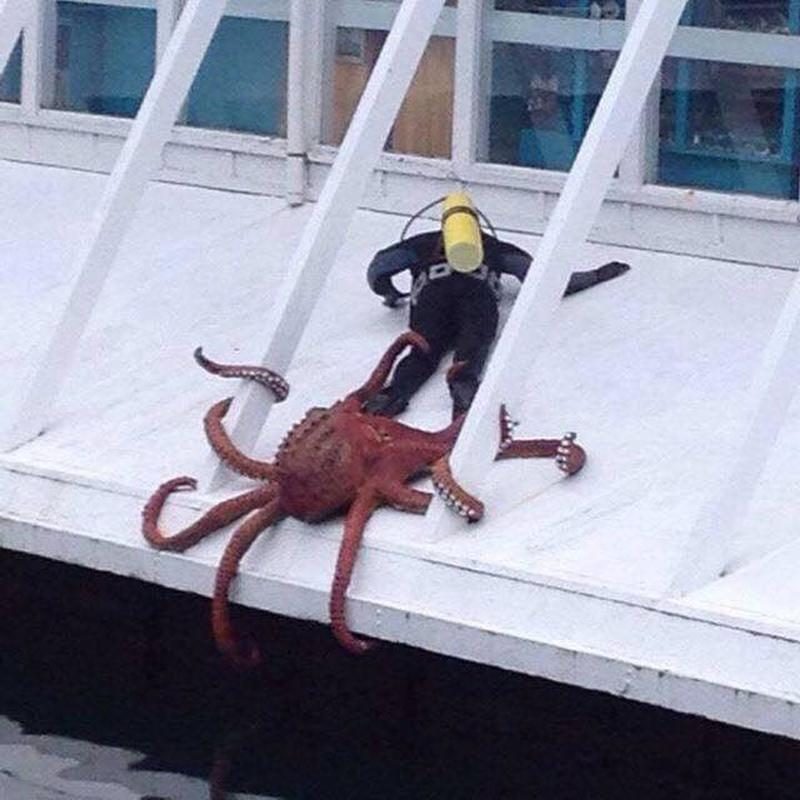 Don't worry, this scuba diver didn't eat it in a standoff with an angry squid. This is actually a sculpture that adorned the wall of Undersea Gardens in Newport, Oregon. Sadly it's now closed, but when it opened in 1966 it was a cool way to get acquainted with aquatic animals without diving into the briny deep.
Undersea Gardens was essentially an aquarium in reverse. Upon arrival, visitors walked down a set of steps to see fish that were being kept in an outer tank. Rather than offer a bunch of crazy fish to check out, Undersea Gardens wanted to show viewers a realistic look at what you might find off the Oregon coast. Aside from putting weird statues around his buildings, owner Charlie White also invented the "Son of Hibachi" portable barbecue.
The Chatillon Car Graveyard in Belgium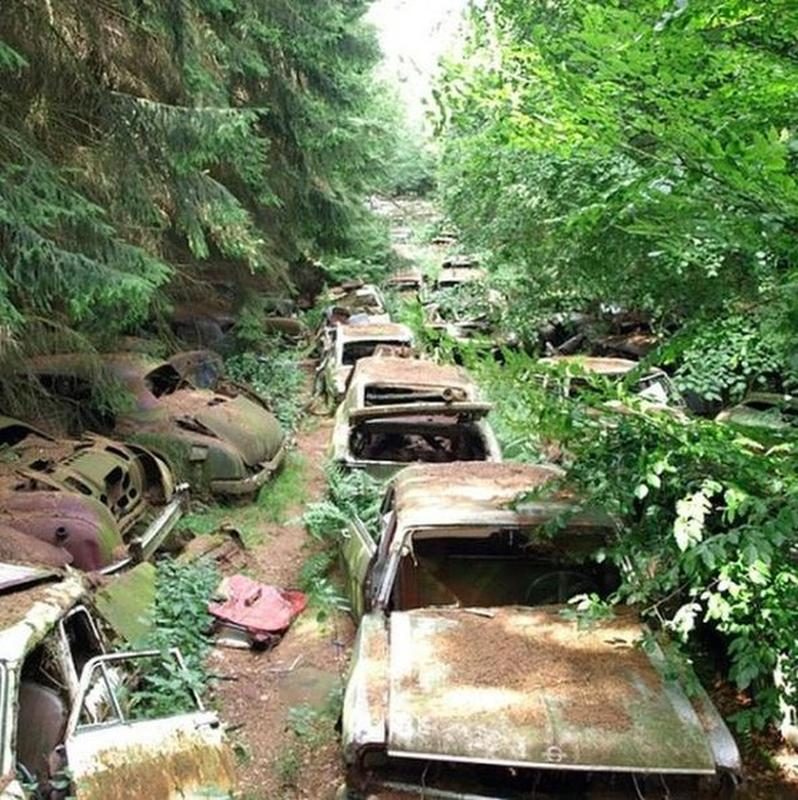 If you travel to the Belgian town of Chatillon, you'll find one of the largest car graveyards on the planet. But how did the cars arrive in this place? And why would someone just abandon so much horsepower and steel? The story goes that the cars were abandoned by U.S. soldiers following World War II because of tax reasons, but that's not exactly the case. Following World War II, NATO set up shop in Chatillon and along with it came members of the Canadian military who started driving around the area in their big American cars.
To take care of the cars, a garage opened up in the town, and rather than order spare parts one at a time, the owner collected entire cars so he could grab what he needed when he needed it. After France pulled out of NATO, the Canadian forces were moved out of Belgium and sent to Germany. The owner of the garage switched to working on European cars, and the graveyard of North American muscle remains in Chatillion to this day.
Steven Spielberg relaxing in the mouth of Jaws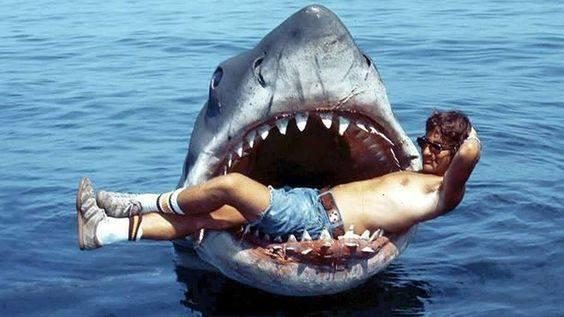 No, this isn't some hapless swimmer stunting for his friends on Instagram, it's Steven Spielberg hanging out in the jaws of Bruce the Shark, the mechanical monster at the heart of Jaws. This shot looks like it was from early on in the filming process when everything wasn't falling apart around the director, or when the shark at the center of his film stopped swimming. Even though Jaws became the template for the summer blockbuster, during production it was anything but a fun experience. The shark constantly malfunctioned, the 50-day shoot ballooned to 155-day shoot, and the script was constantly being rewritten. Things were so bad that Spielberg says he was traumatized for years. He told Entertainment Weekly about his horrible time on set:
"I would work through my own trauma, because it was traumatic. I would just sit in that boat alone for hours, just working through, and I would shake. My hands would shake."
Northern Ireland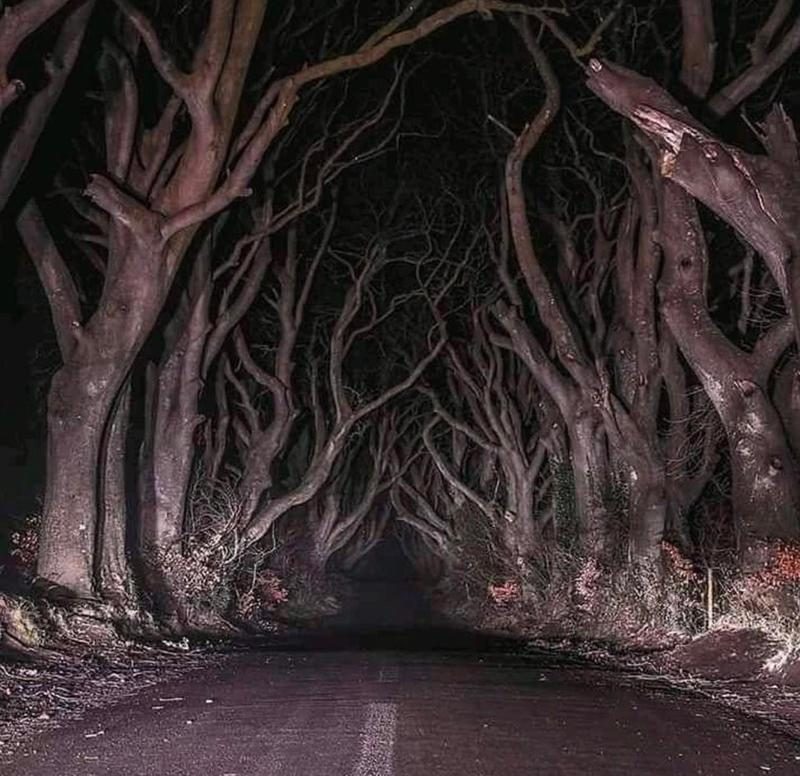 Known to locals as the Dark Hedges, this avenue of beech trees that curves over Bregagh Road between Armoy and Stranocum in County Antrim, Northern Ireland is an atmospheric trip into nature, and anyone who watches Game of Thrones should recognize it. It's not an accident that the Dark Hedges grew like this. The trees were planted in the 18th century to create an imposing entrance to the Stuart family's Georgian mansion, Gracehill House. Mission accomplished. In 1775, James Stuart planted more than 150 beech trees along the entrance road to the home, and as of 2016 about 90 of the original trees remain.
As one of the biggest tourist attractions in Northern Ireland, the Dark Hedges is a must-see experience. Just make sure you don't go at night – who knows what's waiting for you in those woods?
Taking The Drunks Home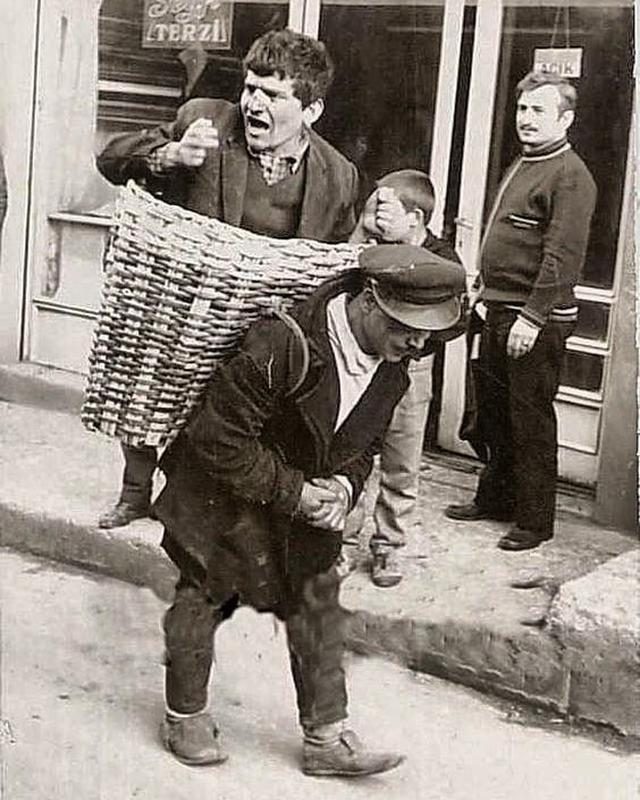 Now this is what you call service. We've all had that friend who just refuses to go home when they've had one too many. Istanbul in the 1960s had that pretty much figured out thanks to "the drunk basket." Clearly, it wasn't easy to get a raving drunk guy home on someone's back, but it must have been an effective tool for convincing someone not to drink so much the next time they went out. Can you imagine being carted home like this more than once in your life?
This early version of a ride share service comes from the saying "küfelik olmak," which means "needing to be carried home in a basket," which itself is slang for "you're too drunk."
Mark Matays falling to his death, 1974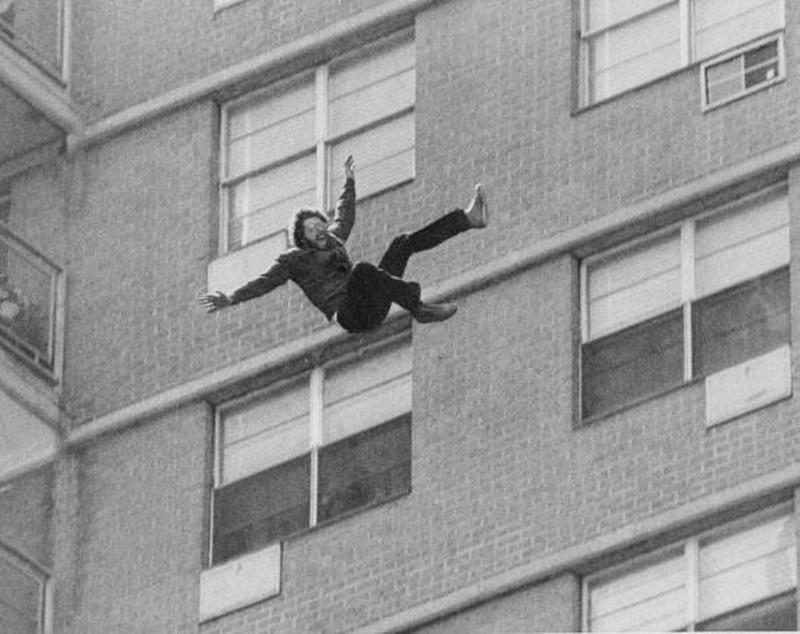 This isn't a staged photograph. In face, it's all too real. On May 15, 1974, 21-year-old Mark Matays stood at the top of building in the heart of Trump Village, a middle-class housing project on Coney Island and threatened to end his life. After police arrived on the scene they spent an hour trying to get Matays down from the ledge. The authorities tried everything in the book to save his life to no avail.
Matays stopped the conversation with the police about an hour into their rescue attempt and jumped from the building, falling 23 stories to his death. Photographer Bruce Page was on hand to catch the jumper's brutal final moment.
Martin Luther King Jr. removing a burned cross from his lawn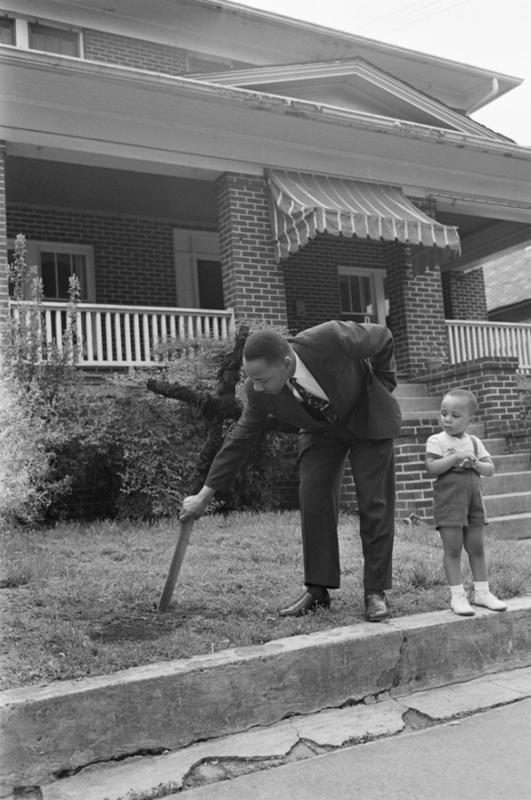 Sadly, this image is one that was commonplace in the 1960s. As civil rights leaders across the south attempted to put an end to the Jim Crow era and move the country into a place of harmony, members of the Klu Klux Klan did whatever they could to keep their part of the country in the dark ages.
This shot of Reverend Martin Luther King Jr. removing a four-foot cross that was burned on the front lawn of his home on April 26th, 1960, with his two-year-old son, Martin Luther III, is horrifying. Not only because of the stark racism on display, but because it's something that both King and his son have gotten used to. King never eradicated racism, but he did bring the world closer together with his work and his calls for peaceful demonstration.
Mick Jagger and Jerry Hall
This surreal shot of the Rolling Stones frontman and his then-wife Jerry Hall is a look into Jagger's home life in more ways than one. According to photographer Brigitte Lacombe, she was set to shoot photos of Jerry Hall at the home she shared with Jagger and asked if he would appear in one. He agreed, but with exceptions. Lacombe explains:
"Mick had agreed to do one picture. He suddenly appeared in full make-up. The gown was his idea, he thought it would be fun. I love that the image is so genuine, not too jokey, not too camp." Taken outside the couple's French chateau, this shot looks like an alternate version of history, don't you think?
Sally Mann, Candy Cigarette (1989)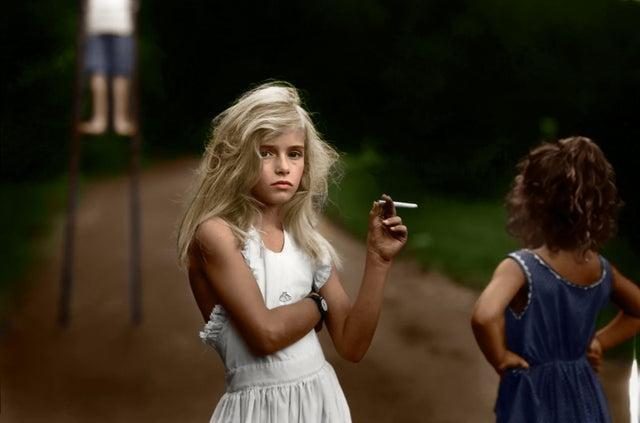 This stark, eerie image captured by Sally Mann with her 8 X 10 view camera is a look into darkness that's omnipresent in childhood. By having her family members act out the social and familial roles of others surrounded by the rural and lush landscape of Virginia, she captures a world that so many of us forget. Mann often used her children in her photos which convey mundane aspects of human behavior, but when the focus is on someone so young the shot seems almost surreal.
Candy Cigarette (1989) shows the power of Mann's specific combination of careful planning and serendipity. In this photo Mann's daughter, Jessie, stops what she's doing to balance a candy cigarette in her hand, appearing to be the innocent, tiny clone of a blonde and gangling twenty-something beauty.
Marilyn Monroe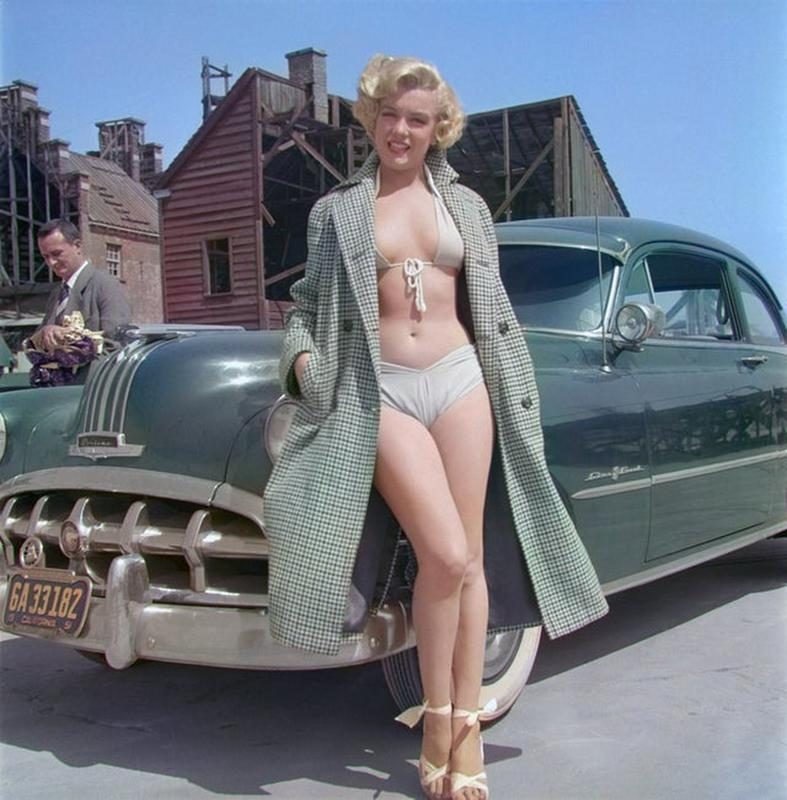 Marilyn Monroe led an extraordinary life that was unfortunately marred by mental health and body issues that many people never think of when they see someone so beautiful and famous. She wasn't technically orphaned, but at a young age she was forced to live with a series of foster parents as her mother went in and out of psychiatric facilities.
In Monroe's teenage years she felt unworthy and vulnerable, especially around men, something that she knew about herself but was never able to get to the bottom of. She wrote in her diary, "I had always felt a need to live up to that expectation of my elders." This feeling continued throughout Monroe's life, leading her to change her body through plastic surgery, fad diets, and exercise, but even when she looked good (which was always), she felt awful. Sadly, she never let anyone into her personal life to save her from herself.
Hocking Hills road in Hocking County, Ohio. (1908)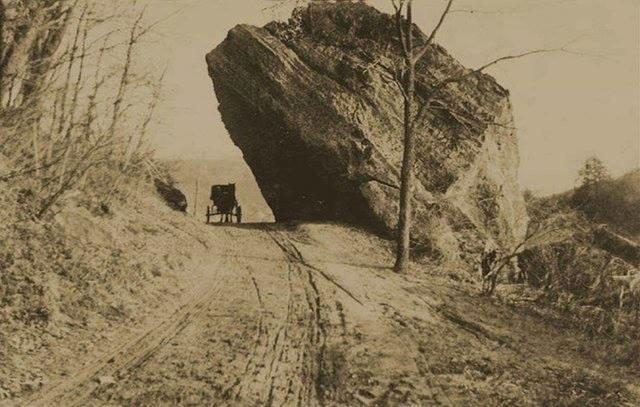 Hocking Hills, Ohio is a beautiful place, but that grandeur is terrifying when you think about how things could go wrong in an instant if this giant rock takes a tumble. For people traveling this way in the late 19th century they were likely counting their blessings every time they passed this rock safely, but they probably didn't realize that they were super safe on this trip, it's not like the rock was just going to fall over or anything.
The whole Hocking County area is absolutely beautiful and filled with gorgeous diversions that are just as dangerous as they are deadly.
Students learning to swim without water, England in 1920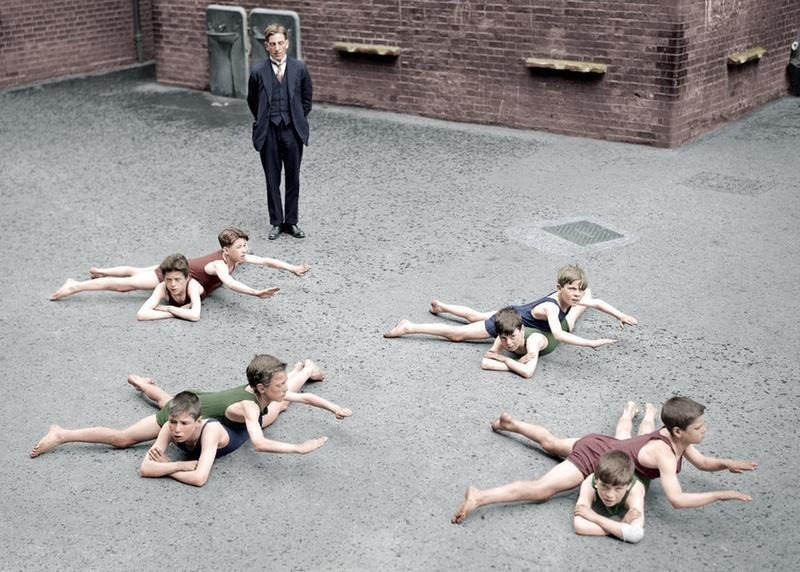 England may be surrounded by the Atlantic, but it's not exactly easy to learn how to swim in the ocean. In 1920, there weren't a ton of swimming pools where kids could learn but there were a ton of empty flat places in the middle of boarding schools where children could learn the basics of treading water and making waves. Is stacking children on top of one another the best way to teach someone how to swim? It's not how we would do it but this method does create the kind of baseline resistance you experience while in the water, right?
Unfortunately there's no information on how much this kind of swimming lesson actually works. Hopefully these kids had a chance to hit some shallow water before jumping in the ocean.
CG-4A military troop and cargo transport glider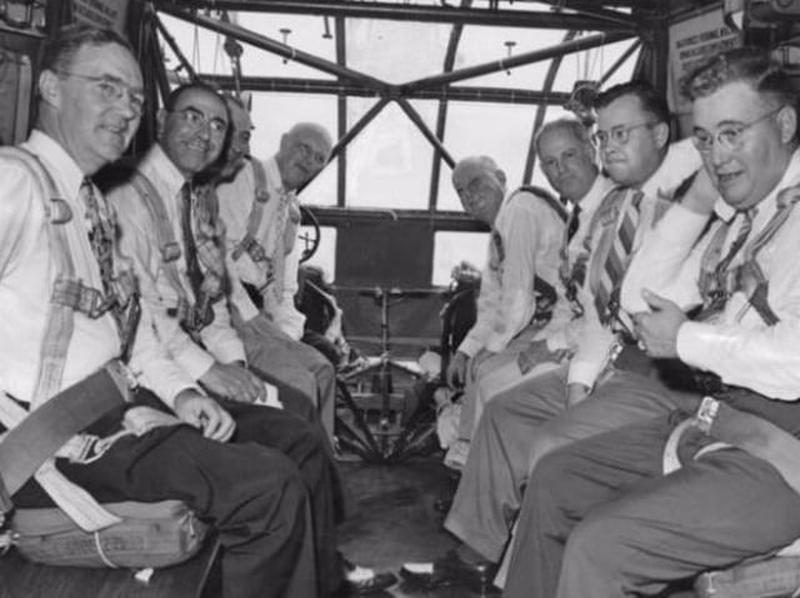 On August 1, 1943, one of the worst air disasters ever occurred over St. Louis Lambert Field. In '43, ten people, including mayor William Becker, died while demonstrating a CG-4A military troop and cargo transport glider, also known as a flying coffin. With World War II underway, transportation manufacturers were looking for a way to deliver manpower and equipment to places behind enemy lines without drawing a lot of notice. The CG-4A glider was meant to be a silent, disposable craft, but it was incredibly dangerous. To show off the glider, multiple VIPs hopped onboard for a demonstration. Shortly after took off disaster struck. Bob Cieslak, who was five at the time, recalled the crash:
"As soon as it left the ground it went right over the crowd and I remember distinctly the sound of the glider as it came over, like a whistling sound, the wind was coming through it like a whooooosh. As soon as the tow line was released from the glider, the first thing I remember seeing was the glider made a pitch up. The right wing folded over and buckled over, and just left the airplane completely and that glider just went straight down to the ground and hit with a thump. No explosion, no fire or anything. It just hit with a thump."
The Eiffel Tower under Nazi occupation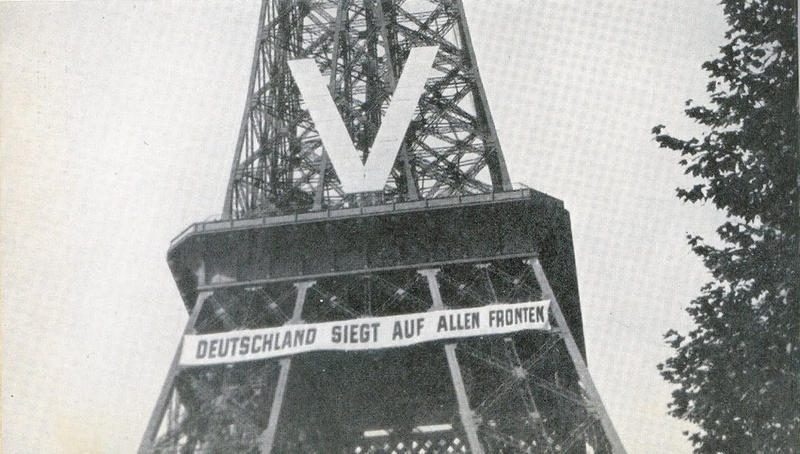 This eerie sight is from the not-so-distant past, when Nazi Germany plowed through France and took Paris for themselves. Everything about this treatment of the Eiffel Tower is odd, from the V for victory to the sign that translates to: "Germany is victorious on all fronts." This upsetting visual was used as propaganda throughout the war, but not everything here is as it seems. When Germany first occupied France in 1940, the French Resistance cut the lift cables of the tower, meaning that Nazi forces had to physically climb the tower to hang this ridiculous banner.
There was also a large flag with a swastika on the tower, but the wind blew so hard that the flag flew away. The soldiers had to climb the tower again to put up a smaller one. Following the war, the lift cables were repaired.
The Girl who grew up in a concentration camp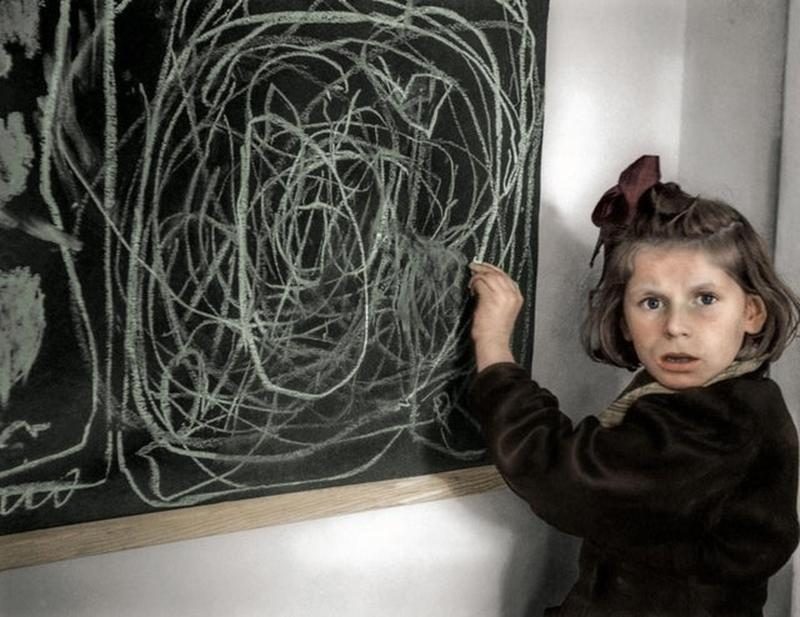 This image of a young girl named Tereska drawing an endless spiral on chalkboard was taken after she was asked to draw a picture of "home." It's one of the most emblematic photos of World War II, and shows the way in which the children of Europe internalized the explosions, the fighting, and the deaths of millions.
Tereska was photographed in 1948 when David "Chim" Seymour was sent by UNICEF to to photograph a group of children from Europe who were left homeless, wounded and traumatized by the war. Seymour snapped this photo of Tereska in a school for "backward and psychologically upset children," as Chim states in his story's caption. The young woman spent the rest of her life in an institution, she passed away in 1978 at the Tworki Mental Asylum after accidentally choking on a piece of food that she stole from another patient.
Lava Pit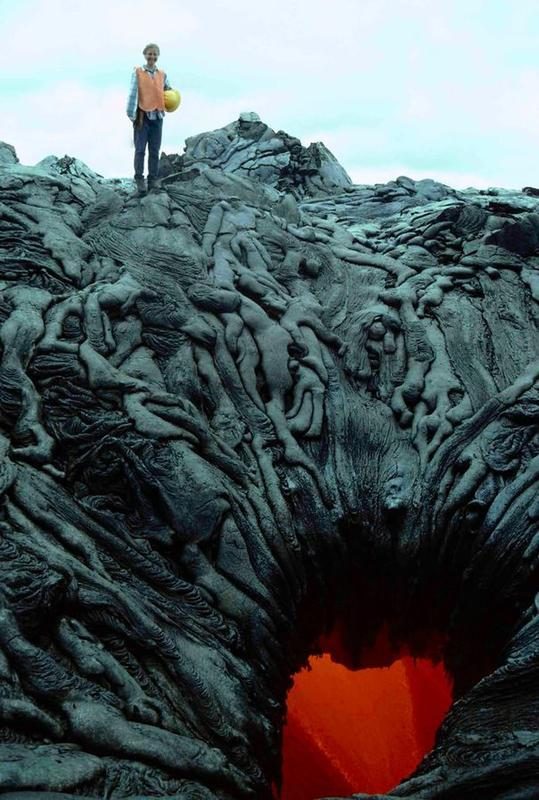 The inky tendrils giving way to a fiery pit may look like twisted bodies dragging themselves from a hole straight to Hell, but this is really nothing to be afraid of. Well, aside from the whole "super-hot lava" thing. Taken in 1996, this photo shows masses of different lava flows that dripped into a lava skylight, forming a crust around the hole.
Molten lava can travel through what's known as lava tubes, essentially channels of molten lava that are buried underground. They only become visible when the "roof" of ground above them collapses, revealing the tubes, and if we're lucky, a lava skylight. This particular skylight is surrounded by different lava flows, creating a beautiful, albeit freaky, natural lava formation that looks like a portal to the underworld.
Was this moose struck by lightning or nah?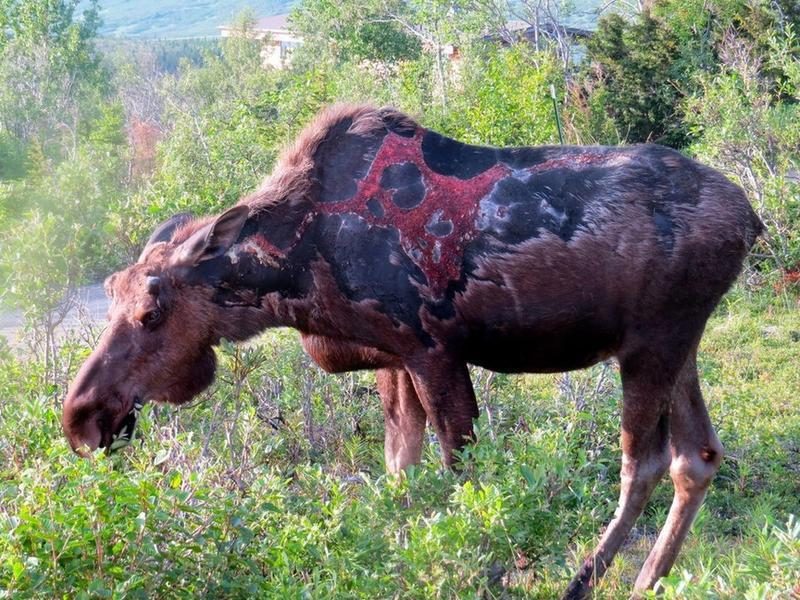 "What's wrong with this moose?" That's the question that's been on the internet's lips since 2016 when the photo first started making its way online. Initially, people believed that it had survived a bear attack, but there are some people who think it was struck by lightning. Although, the truth may not be that simple.
Alaska state veterinarian, Dr. Kimberlee Beckmen, believes that the moose was suffering from winter ticks, parasites found in New Hampshire that had yet to make their way to Alaska. Unfortunately, the only way to know exactly what harmed this animal it has to be caught and researchers have to perform a necropsy. It's likely that we'll never see this moose again.