Underground Hygge (Twin Falls, Idaho)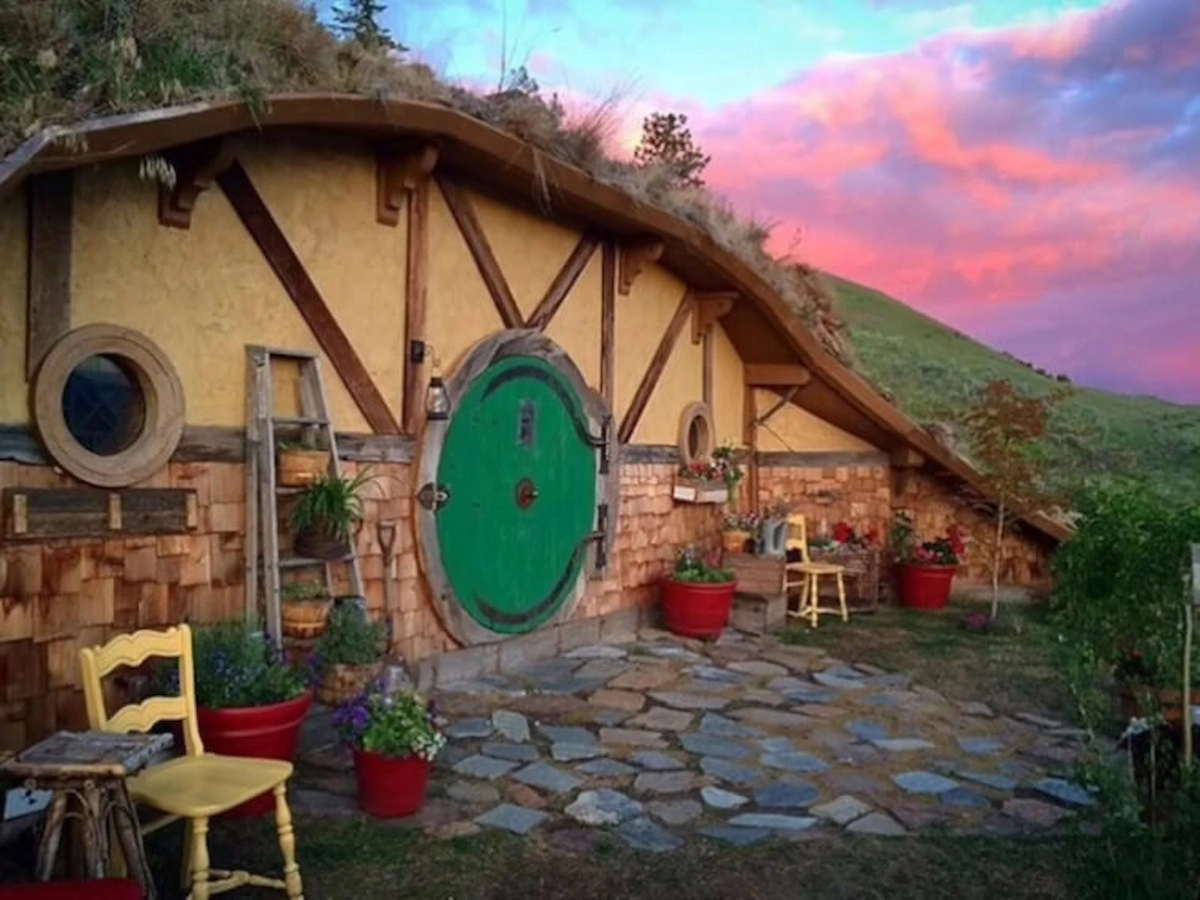 Credit: Airbnb
Forget travelling to Hobbiton, you don't need to travel further than Twin Falls in Idaho, for the perfect Lord of the Rings getaway. When you see the round door to this underground Airbnb masterpiece, you'll feel like you're hanging with Frodo Baggins himself. The hobbit on the ent, is that the property is on six acres of land close to the Columbia George Mountainside.
Private Island (Østfold, Norway)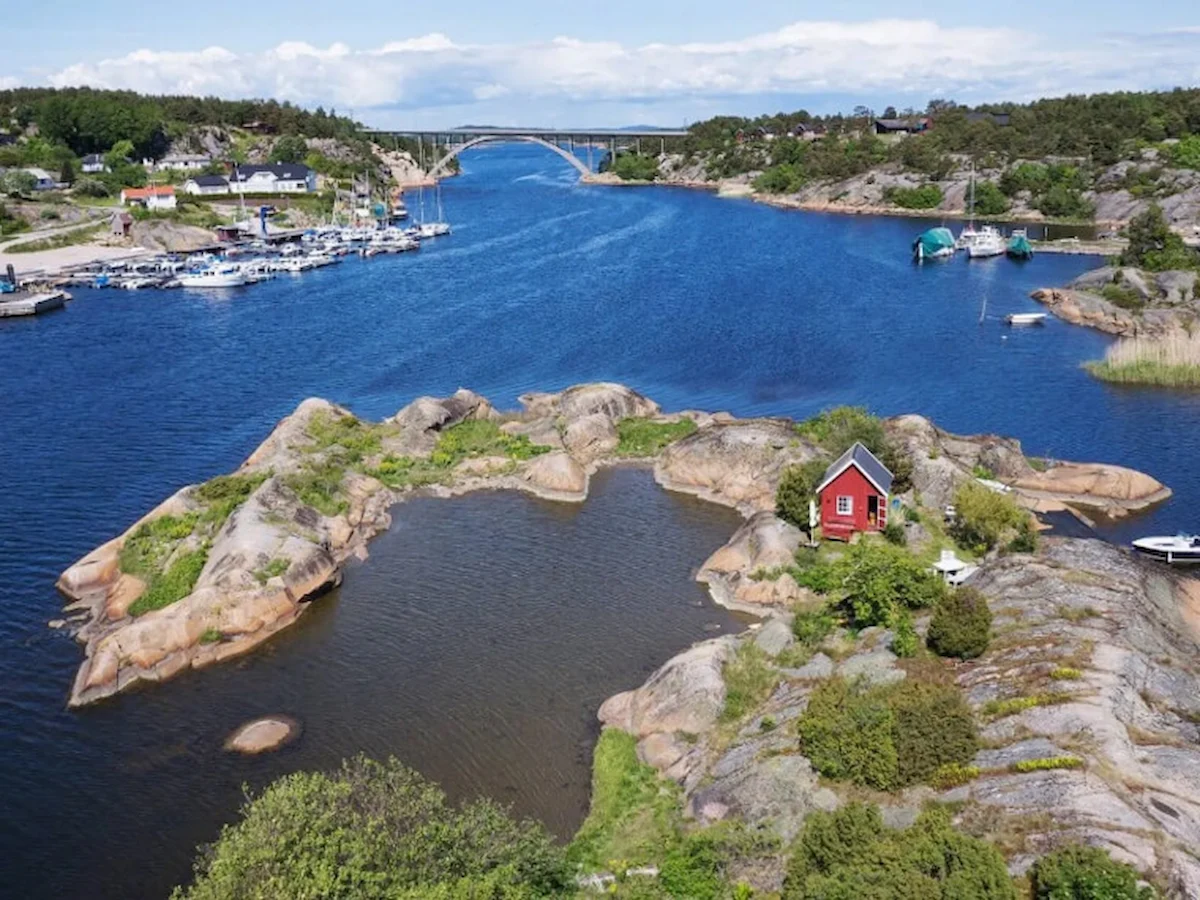 Credit: Airbnb
Imagine staying on a private island, lounging in complete tranquility on white sandy beaches. You can realize your dream only two hours away from Oslo, on one of the more than eight hundred islands in the Hvaler archipelago. Up to eight people can stay in the island's cozy off-grid cottage, which is the perfect place to relax after a busy day of sailing, kayaking, or fishing.
A Converted Plane (Saint-Michel-Chef-Chef, France)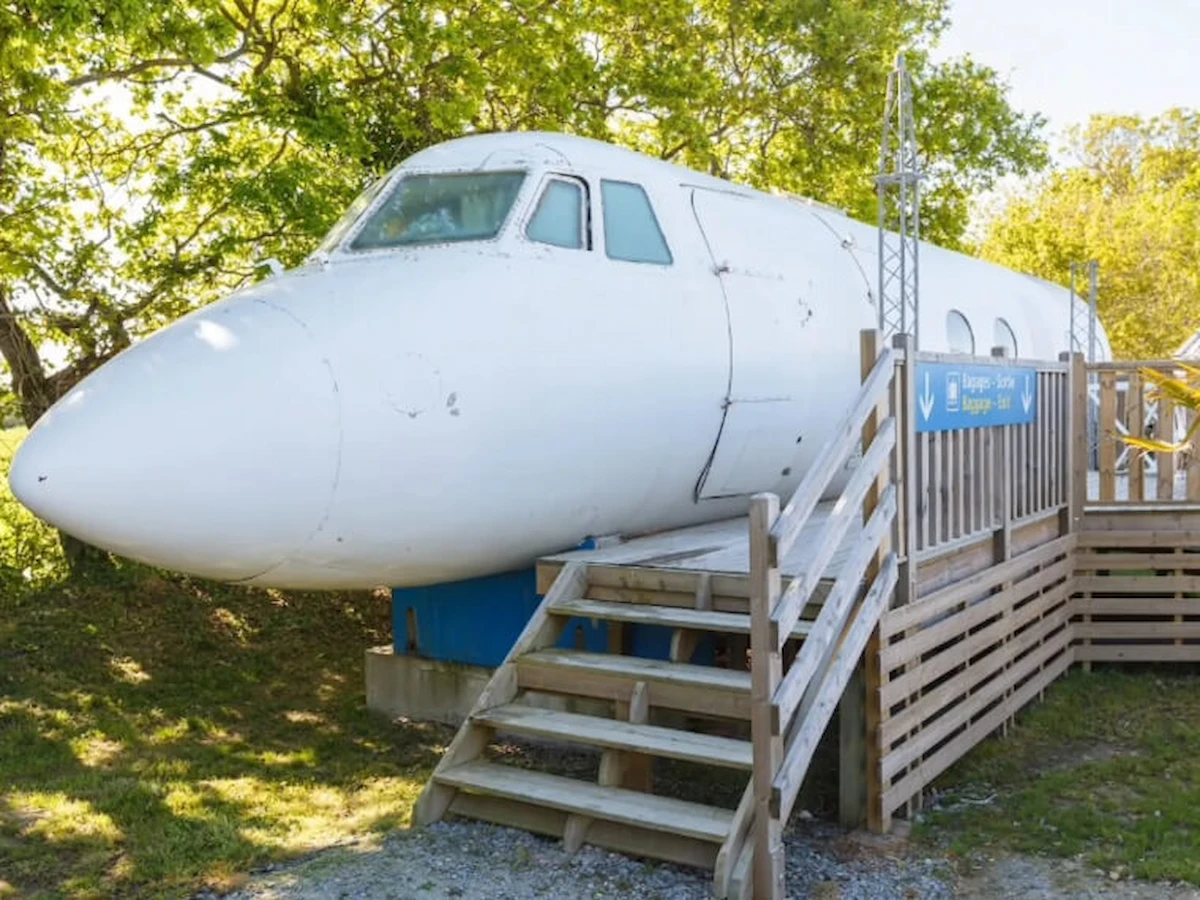 Credit: Airbnb
Are you ready for liftoff? Prepare for a getaway unlike any other with this converted plane, that doesn't fly anymore, located on a campsite in Saint-Michel-Chef-Chef in the Loire-Atlantique department in western France. The plane has two single beds and one double bed, making it ideal for a family vacation. What's more, the campsite has water-slides, a pool, and is close to some beautiful beaches.
Medieval Keep (La Flocelliere, France)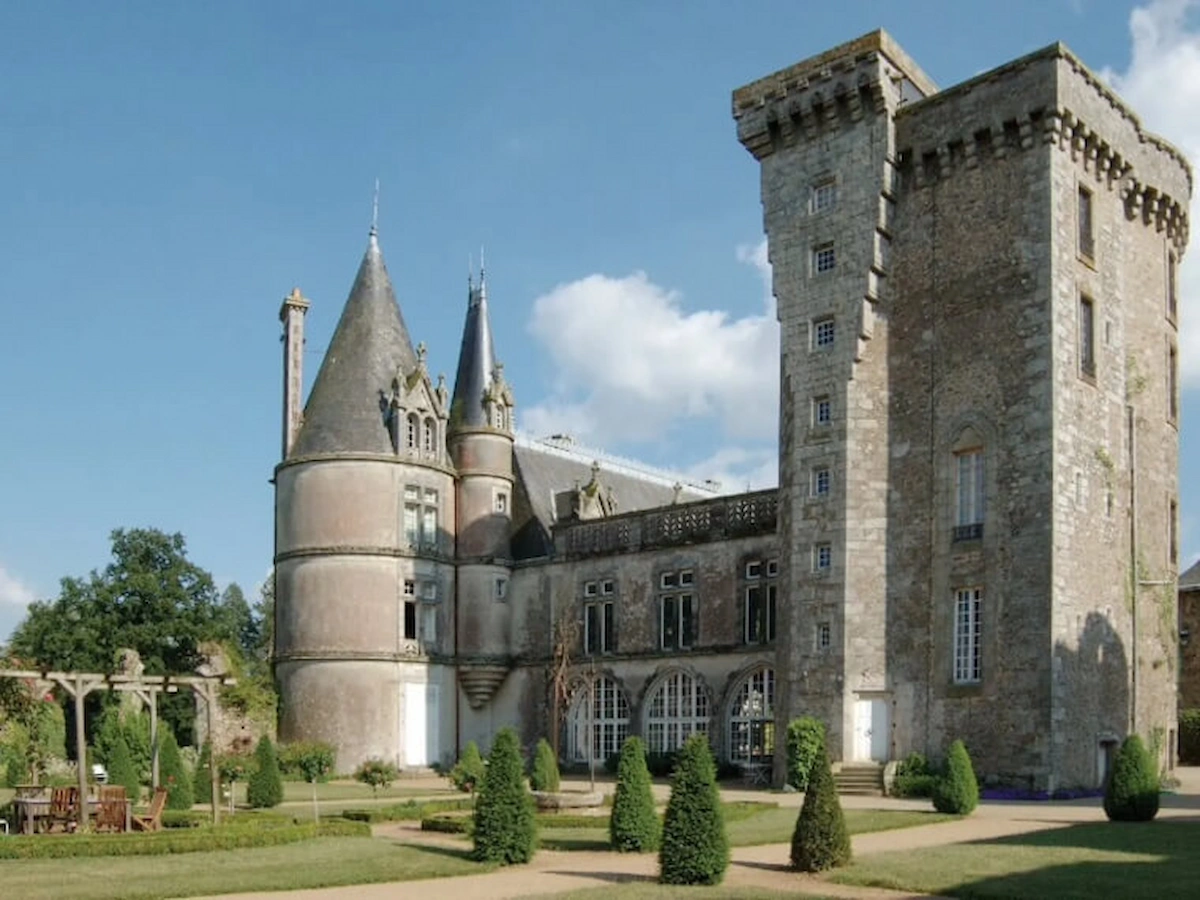 Credit: Airbnb
If you want to feel like royalty, why not stay in a French medieval castle? In the La Flocellière region of western France, you do just that. The castle dates to the eleventh century and includes five bedrooms, enough for nineteen guests. It also includes manicured gardens, a medieval dining room, plus there's a cute market town only a few minutes away by foot.
Studio Earthship (Taos, New Mexico)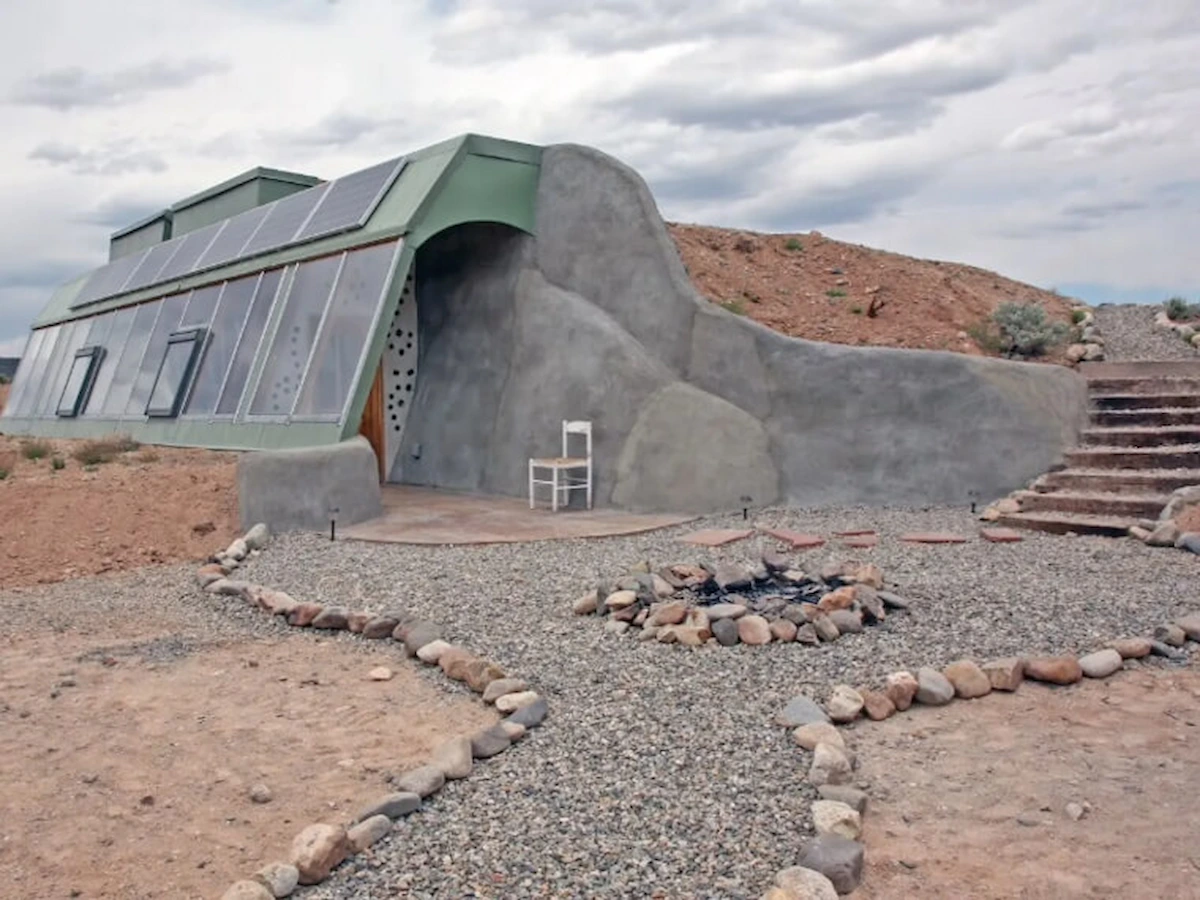 Credit: Airbnb
Who needs a spaceship, when you can have an earth-ship? In New Mexico, nestled in the desert you can enjoy a luxurious but eco-friendly break away that's out of this world, with wi-fi, a full-size kitchen, a washing machine, Netflix, amazing views, and staggering stargazing opportunities. This unique Airbnb generates its own electricity despite being off-grid and catches rainwater for domestic use.
Mushroom Dome Cabin (Aptos, California)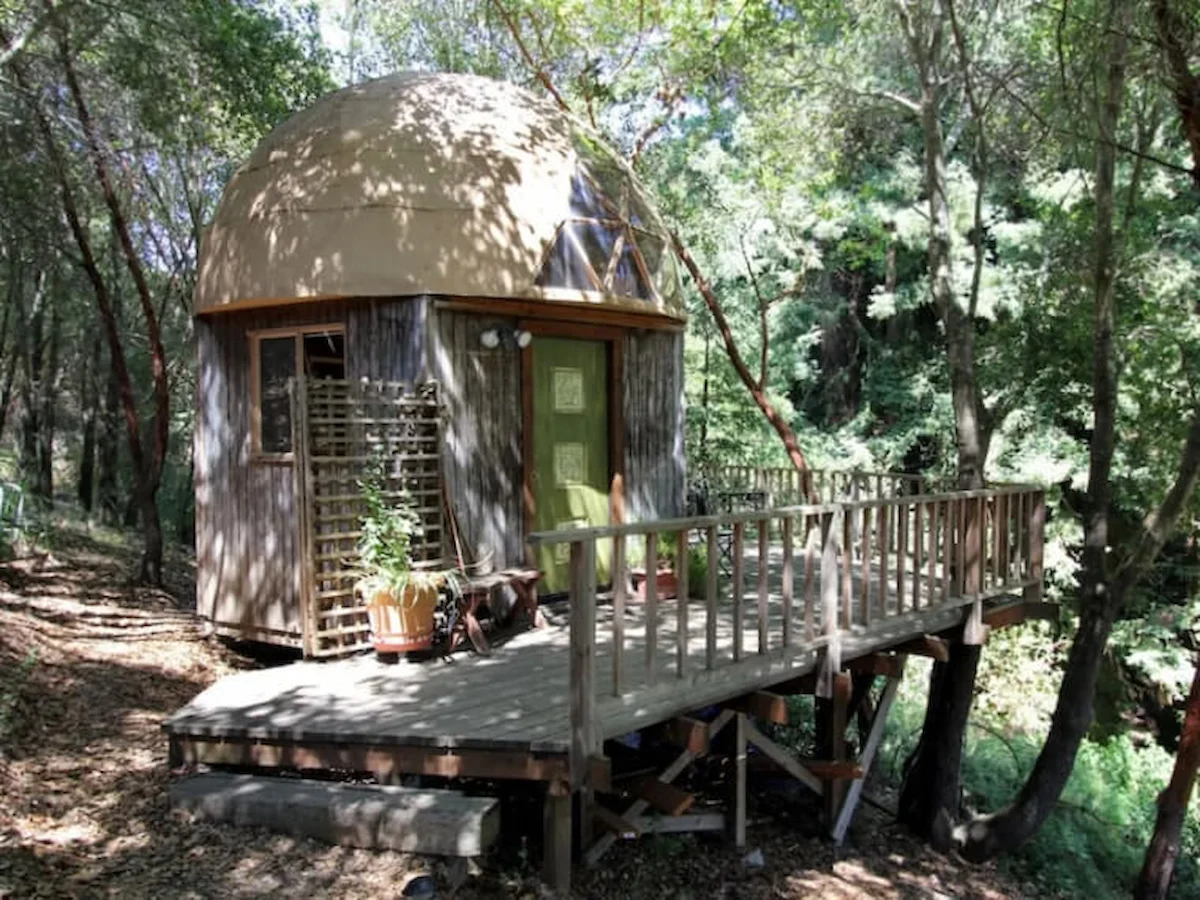 Credit: Airbnb
If you don't fancy the bright lights of Los Angeles but want to visit California, Aptos could be your dream getaway. Nestled in a gorgeous forest, close to beautiful beaches, and forests trails, is this stunning mushroom dome cabin. It's the perfect place to get away from it all and is ideal Airbnb for a nature-loving couples.
Bedrock Homestead Cave (Escalante, Utah)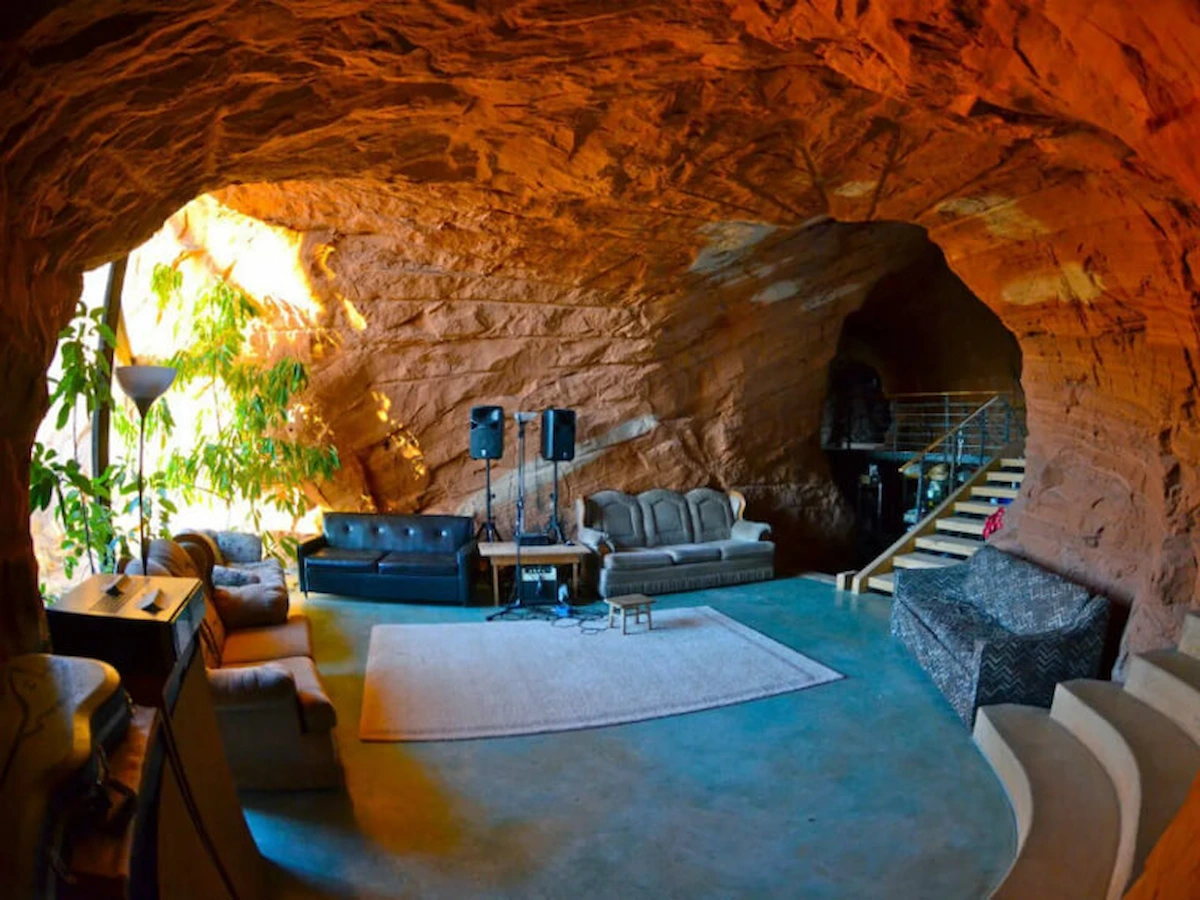 Credit: Airbnb
Nothing beats the colors of a desert sky, and the hardy fauna and flora that dwells beneath it. Almost everyone knows that Escalante is most famous for the Grand Staircase-Escalante National Monument, but not everyone knows that you can stay in a canyon cave. This particular cave sleeps five guests and includes a kitchen, living room, bathroom, and shared pool.
Windmill Near Amsterdam (Abcoude, the Netherlands)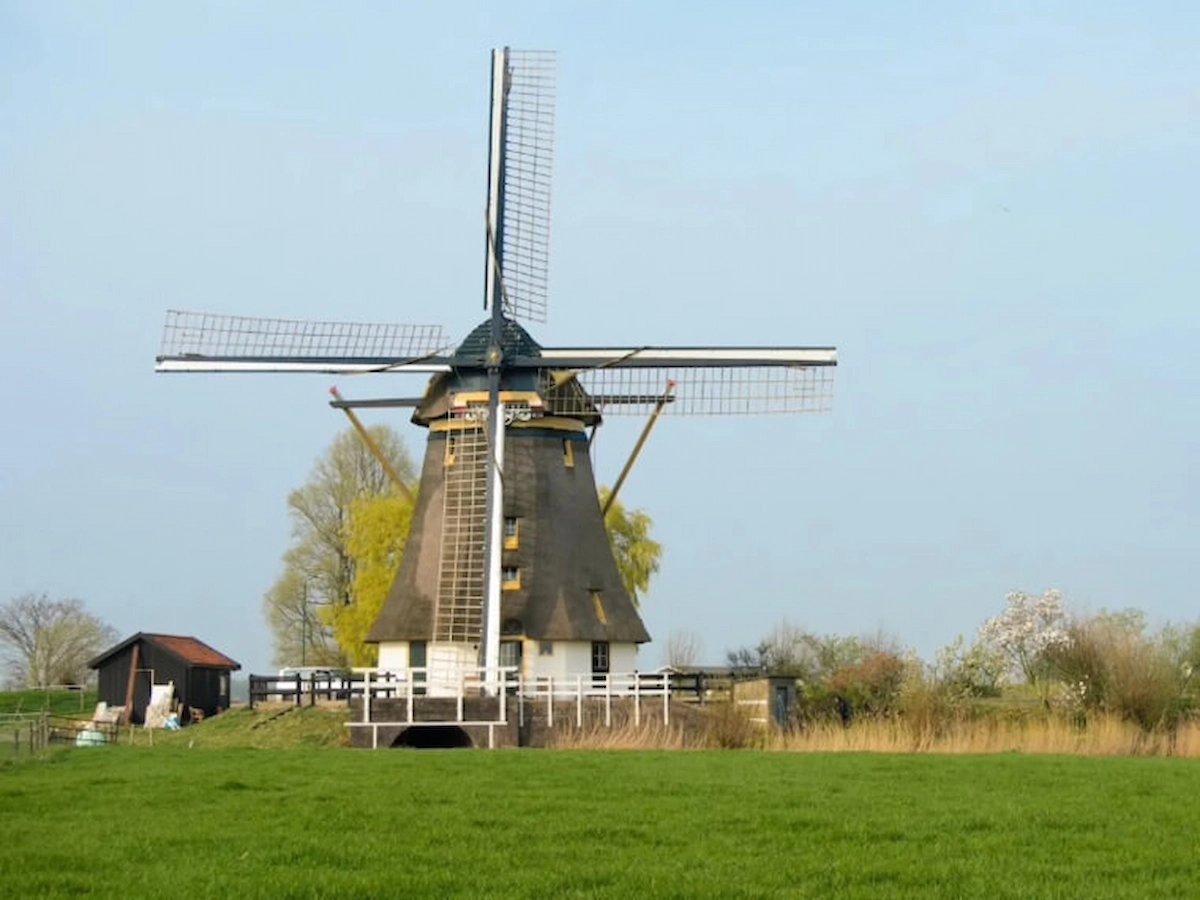 Credit: Airbnb
Beyond canals, smoke shops, and tulips, the Netherlands is full of beautiful windmills, but did you know that you can stay at one? Only a few miles from Amsterdam's city center, with three bedrooms for six people, it even includes kayaks so that you can enjoy the river in front of the property.
Secluded Treehouse (Atlanta, Georgia)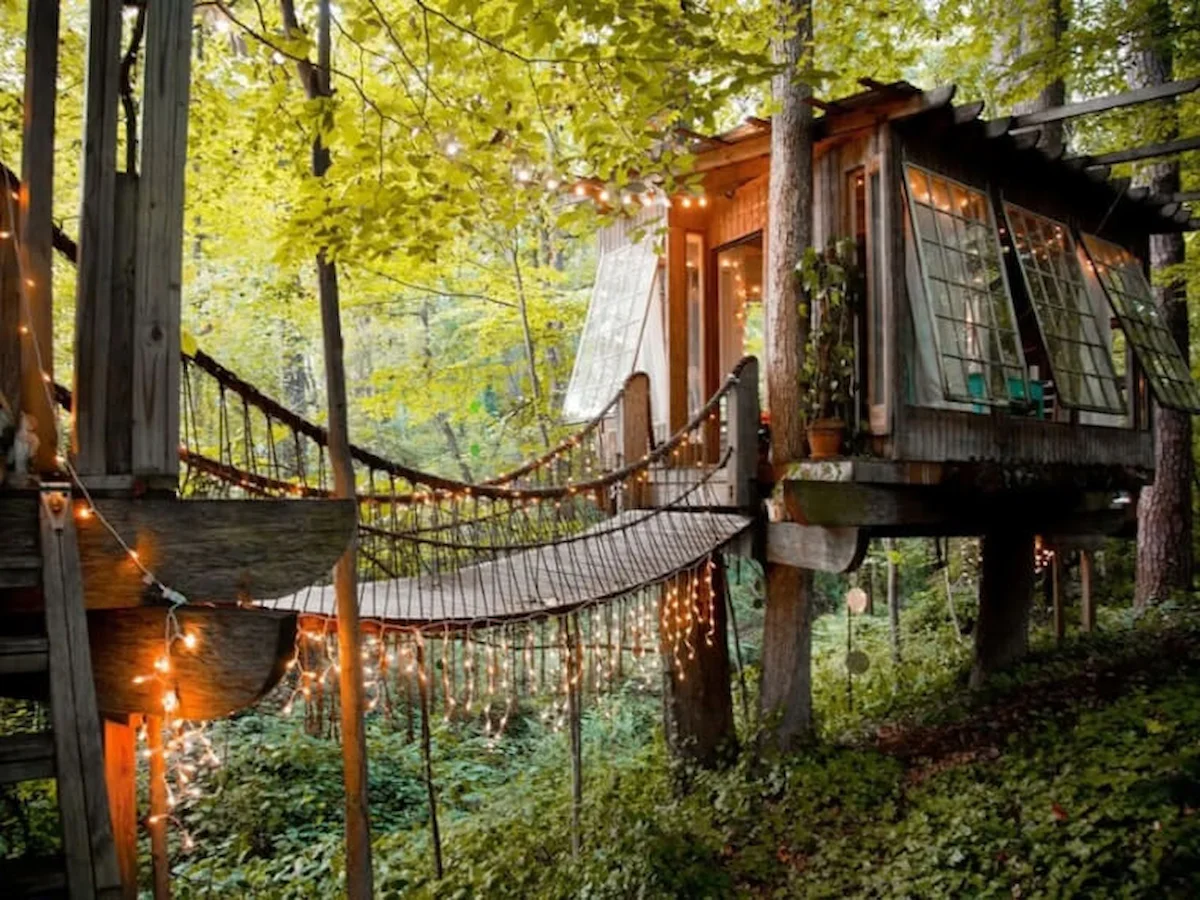 Credit: Airbnb
A world away from the hustle and bustle of life in Atlanta, is a beautiful, secluded treehouse. Once named Airbnb's most wish-listed property worldwide, looking at this urban retreat it's not hard to understand why. Imagine saying goodbye to your overpriced city apartment and drinking your morning cup of Joe while gazing out onto a blissful forest.
Trullo Luna (Alberobello, Italy)
Credit: Airbnb
These stunning dry stone huts are specific to Puglia, one of Italy's most popular and beautiful regions. This Airbnb hut includes everything from a steam room to an indoor heated pool, in addition to all the basics like a kitchen and wi-fi, making it the perfect place to rest and recuperate.