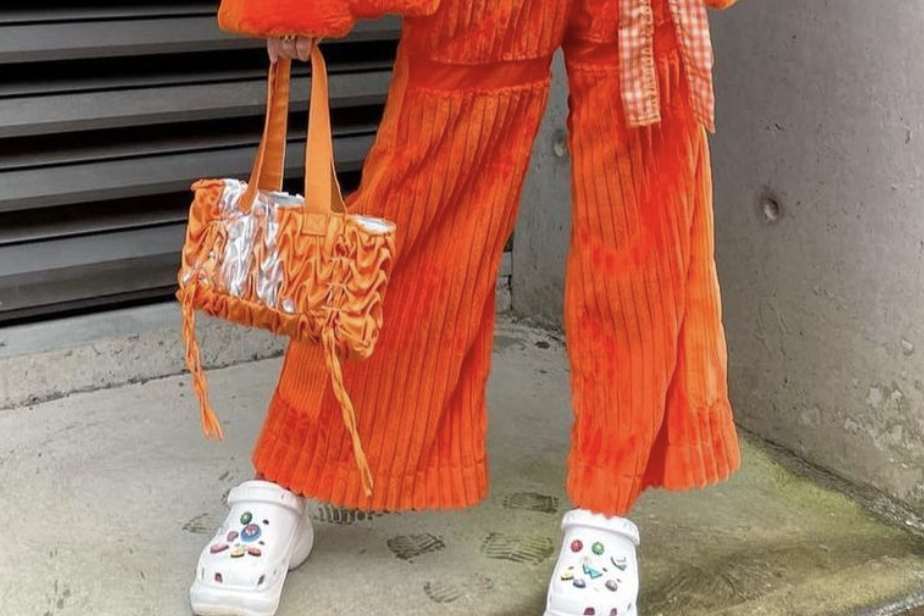 Credit: Jayleycollection via instagram
Your shoes and belt should be the same color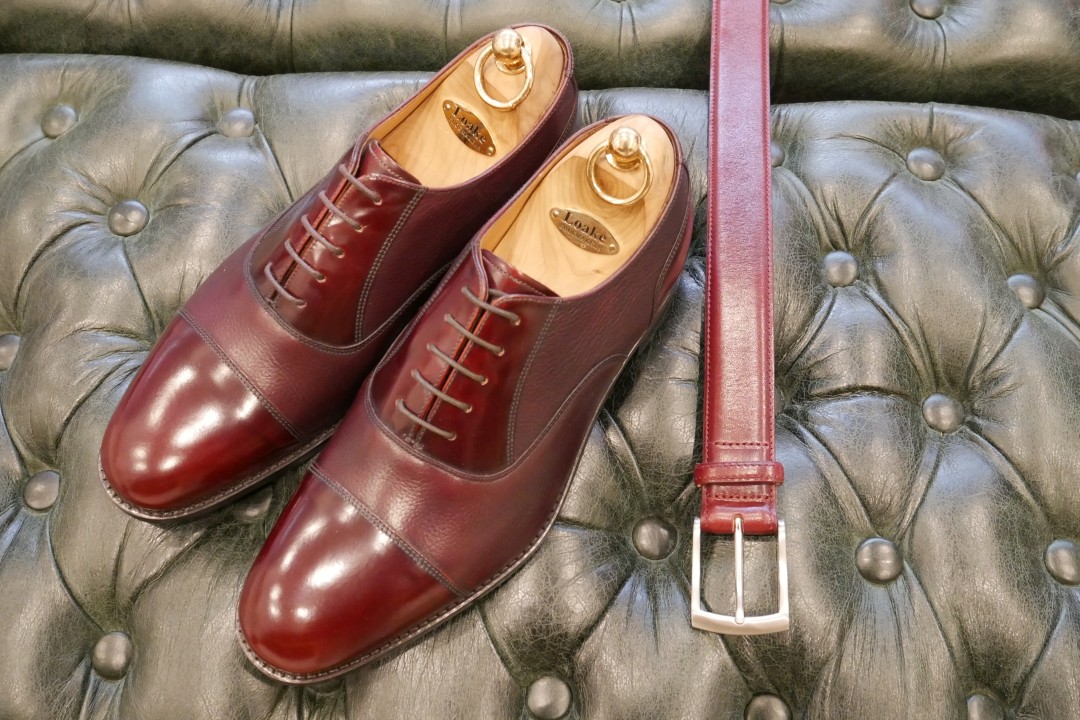 Credit: 7Miles shoes
To keep you looking put together it's said that your shoes and belt should always match. This shouldn't be super hard as generally belts are brown or black. If it's any other color, it should definitely match your shoes as it should look like a deliberate choice.
Brown and black don't pair together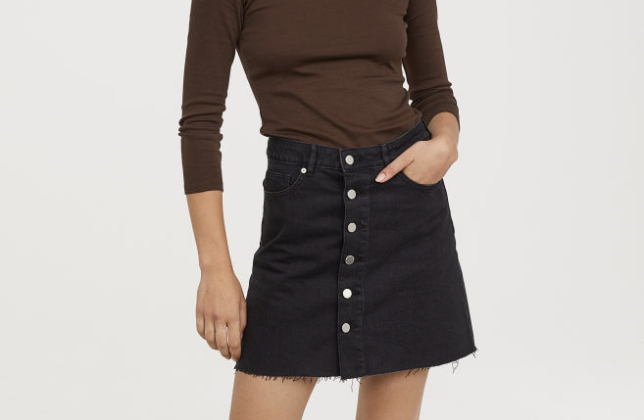 Credit: College Fashion
Unless it's a super light brown, these two don't look great together. These colors aren't neutral enough to balance each other out, so stick to wearing a more beige tone with black. If you want to pair them together be sure to have a small amount of each color and a third color to tie them together.
Heels need to be walked in confidently
Credit: Dellon Thomas via pexels
Generally, to look good heels need to be walked in well. It can get awkward or embarrassing realizing you're out the house and look like a deer on ice because you didn't practice walking. Don't reach for the 6 inch heels before you've had time to wear them in.
No socks and sandals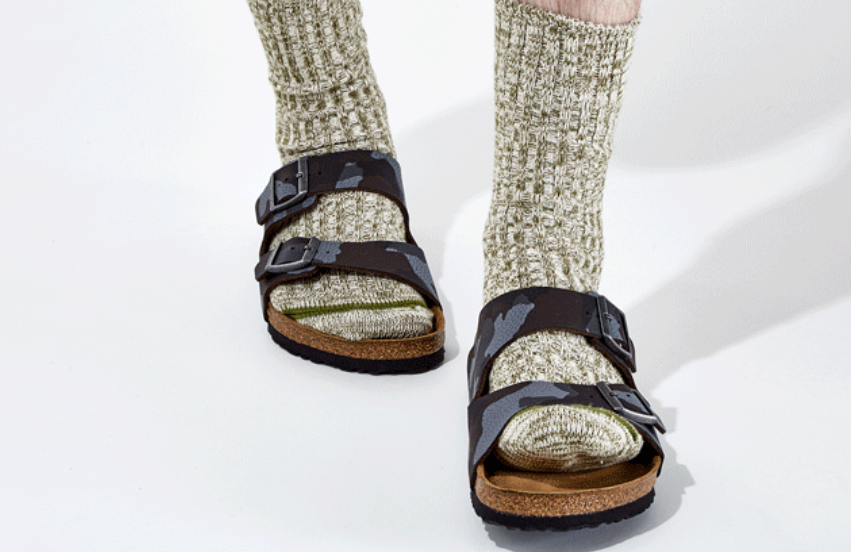 Credit: Martin Ramin via Wall Street Journal
This has been an unspoken rule for years now. Socks and sandals became a bit of an internet joke, so don't get caught up in that. Socks are for closed toe shoes only, and bare feet for heels and sandals. Casually worn in your house or garden is okay, but never in public.
Your tie should be darker than your shirt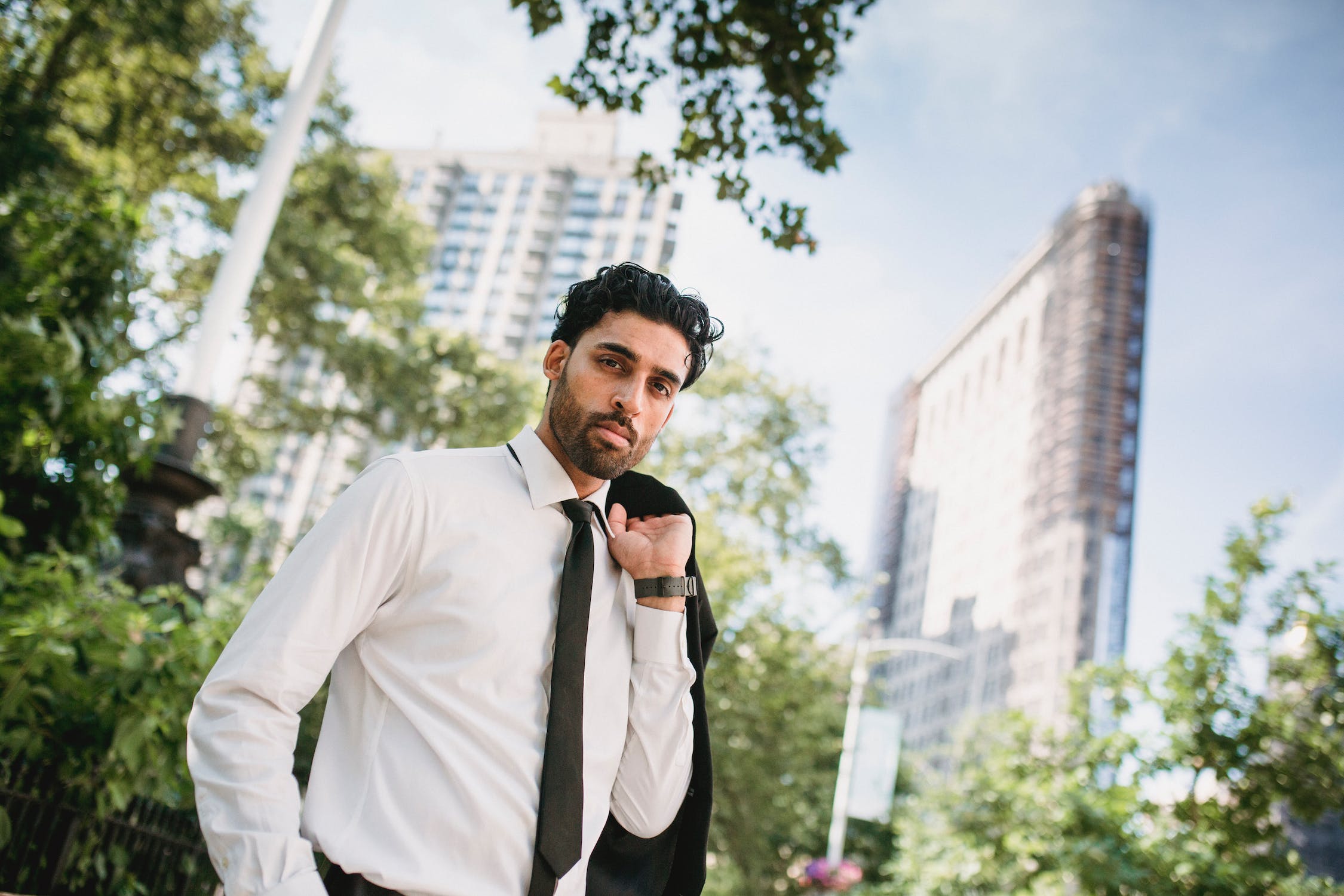 Credit: Ketut Subiyanto via pexels
Unless you want to look like a 90s boy band member, stick to this rule. Your tie should be a focal point of your suit, so it needs to be noticeable in a smart way and not a over balance your outfit. To put it simply, your tie should be darker than your shirt, but lighter than your suit.
Don't mix prints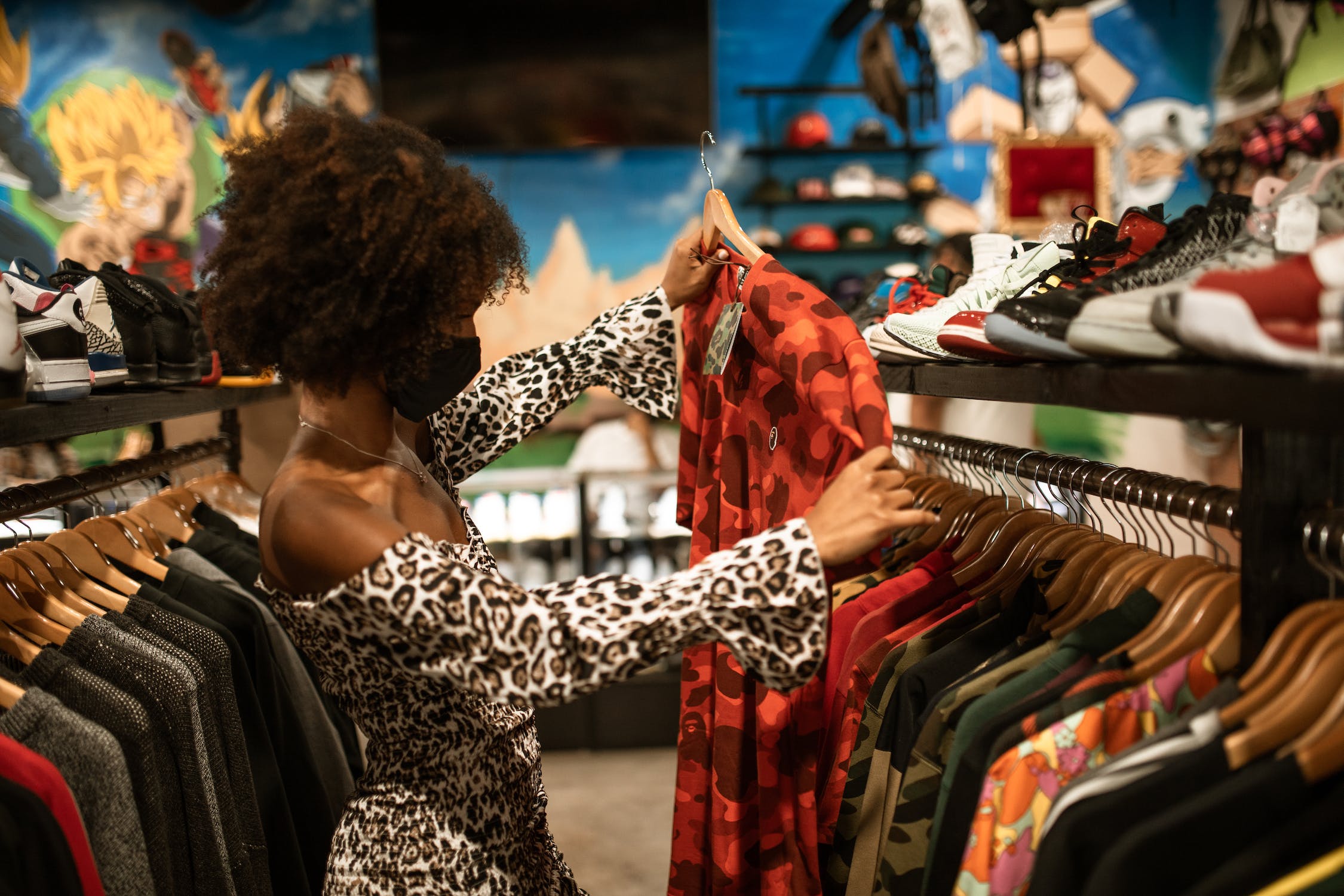 Credit: RDNE Stock project via pexels
Prints can be hard to style properly, so mixing them can make it even harder. Especially bold prints can make you look messy and can draw the eye all over the body instead of up and down. Stick to one print and pair with block colors to balance you out.
No gold and silver together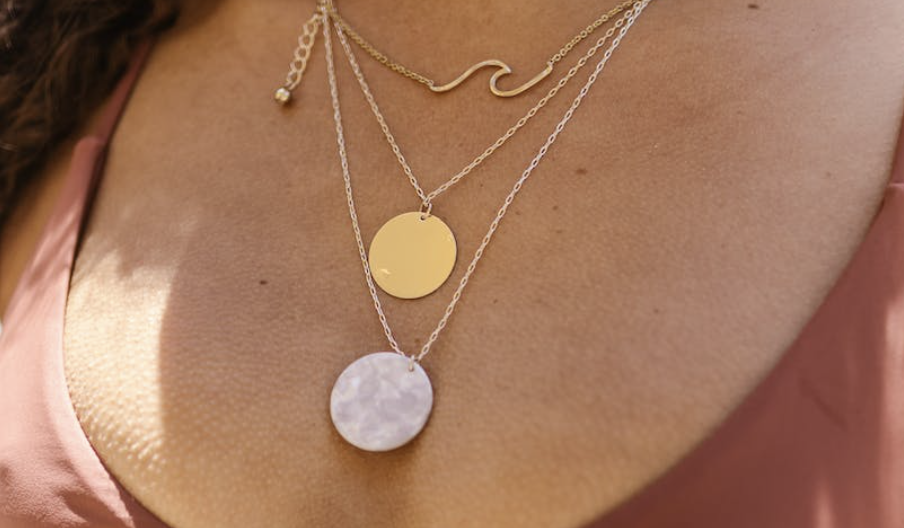 Credit: RDNE Stock project via pexels
A lot of people wear both, especially if they get inherited jewelry pieces, but it's a rule usually to just stick to one or the other. Silver and gold are essentially opposites and they are also better paired with certain colors or styles. You can own both, but don't wear both at once.
Don't wear athletic wear outside the gym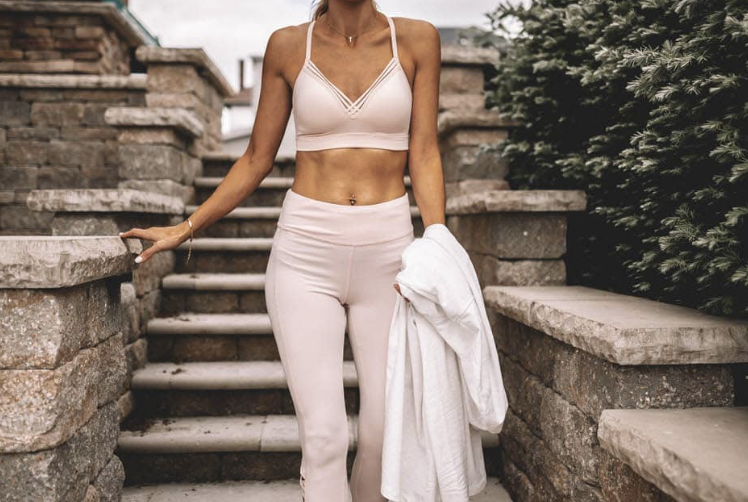 Credit: Karina Style Diaries
Running leggings, tennis skirts or muscle tanks just look strange in a scenario outside of the gym. They may seem comfy to throw on, but it's much better to invest in separate high quality loungewear pieces to run errands in instead. Paired with a full face of makeup and no gym bag, it looks like you're not planning on working out.
Not wearing a band tee you're not familiar with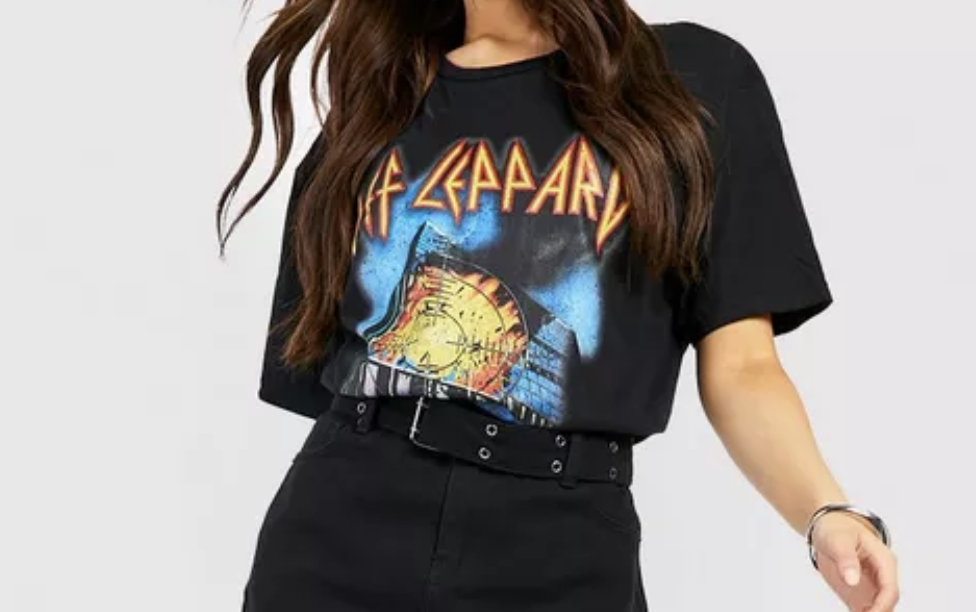 Credit: Boohoo
This may sound petty but you don't want to get caught in that awkward situation when someone asks you what your favorite song was. If you love the aesthetic of the band logo or art, there's nothing stopping you from listening to their music and seeing if you've found a new favorite artist.
Leathers not matching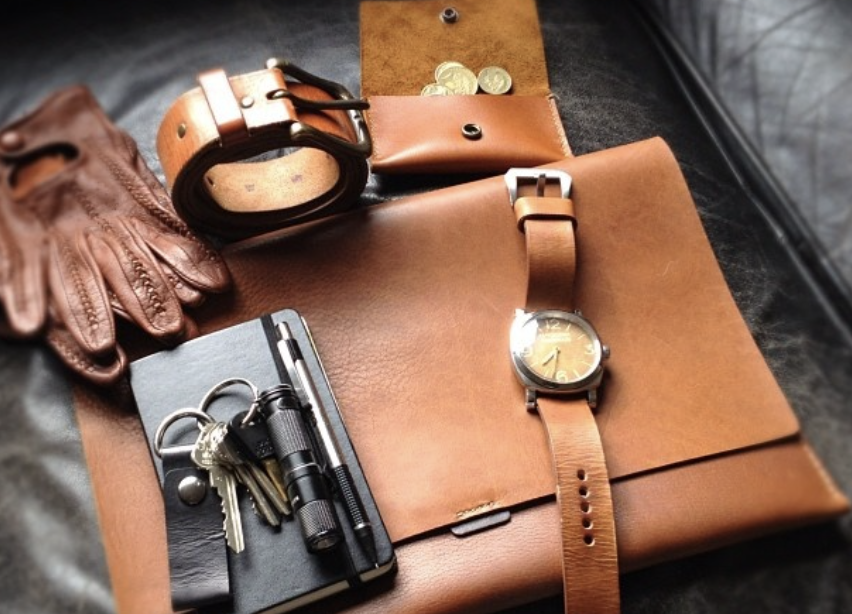 Credit: Bas and Lokes Handmade Leather Goods
Watch strap, wallet and satchel. Matching these together will boost up your look and make you look so put together and professional. Mismatching leather colors is okay, but if you wear a lot of leather accessories it could start to look too busy. Choose a timeless color like black or brown rather than reds or blues.
Your tie should just touch your waistband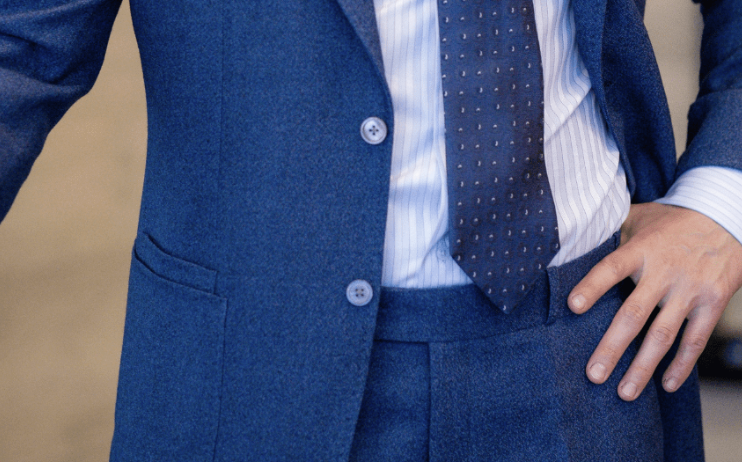 Credit: King & Bay
This is considered the perfect tie length. Too short and you'll look like a school boy and too long you'll look frumpy and old fashioned. Try your ties on before you buy to get the right length for your torso, and try a few different knots to make sure they don't affect the length too much.
Cocktail dress code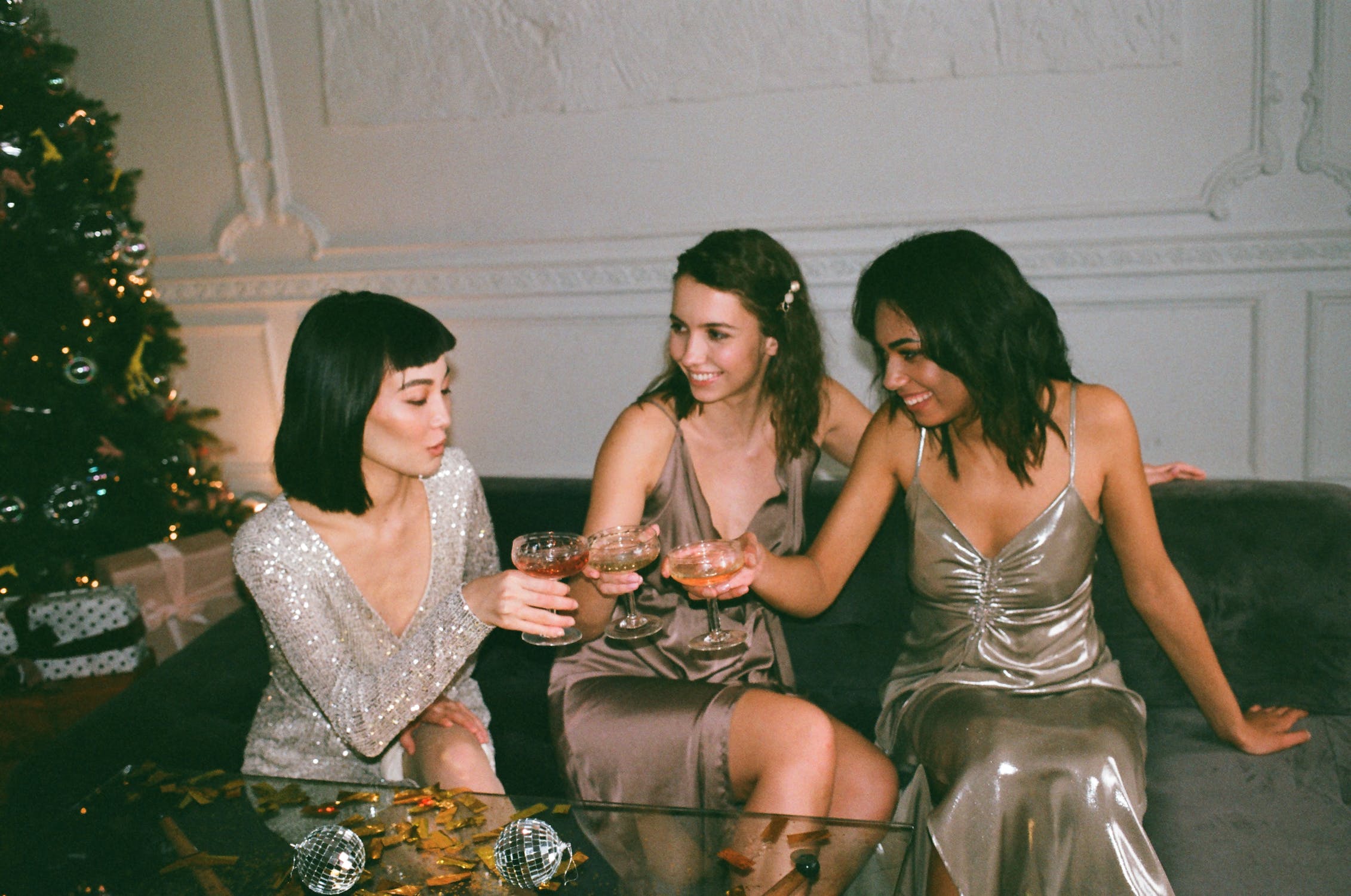 Credit: Inga Seliverstova via pexels
Slightly less formal than black tie, but it's still required to dress up. Generally dresses can be shorter but still classy and appropriate. Don't wear a ball gown to a cocktail party, just a stylish dress or suit with a touch of formality. Think of wedding attire and bridging the gap between day and night.
No black and navy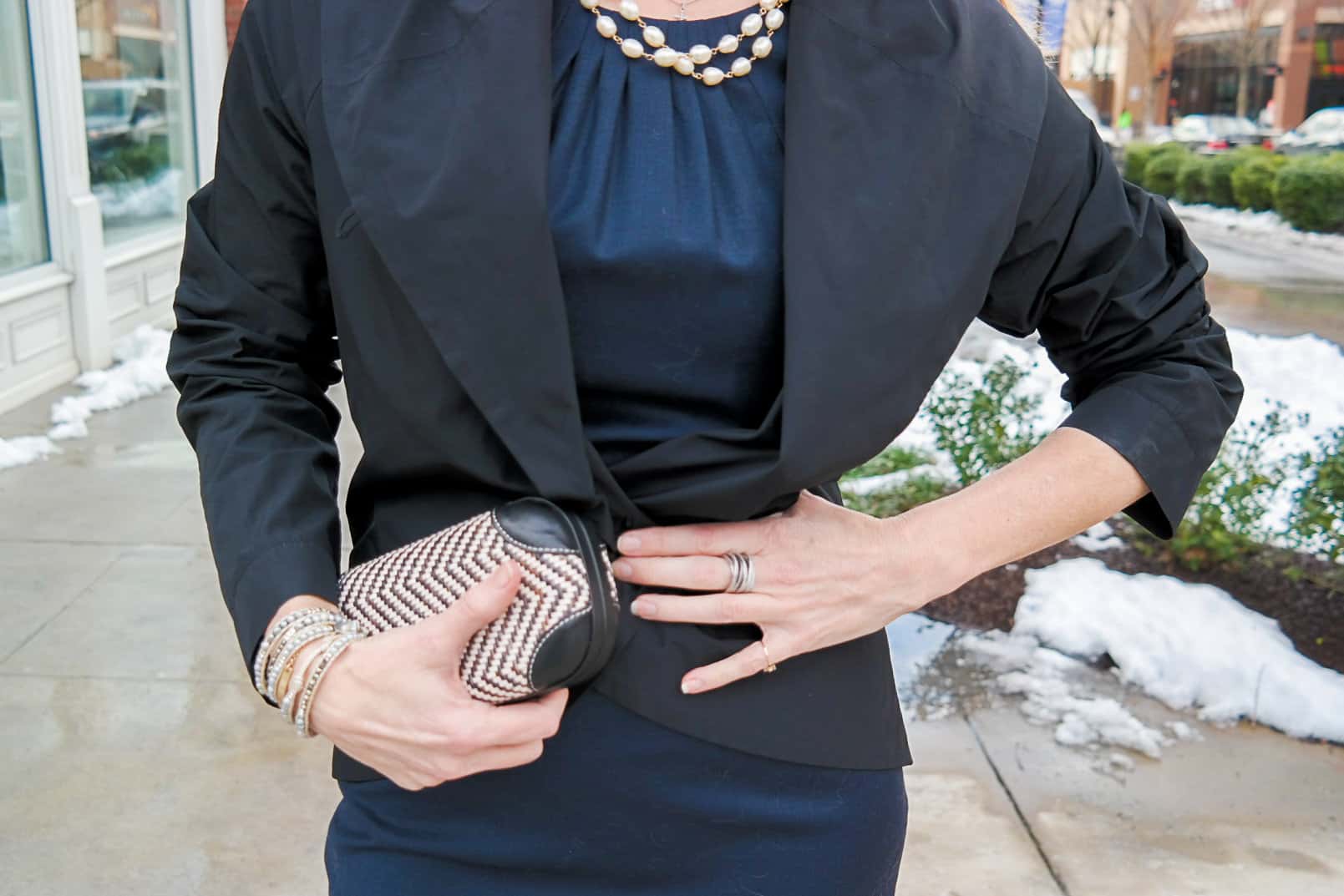 Credit: Tina Adams Consulting
As these colors are too close together, no matter how you style them it will look like it wasn't deliberate. A lot of 'black' clothes are very dark navy in different lights and these can mismatch your black shades. Try to look at black clothes in different lighting before purchase or wear to make sure it's a true black.
Wearing white to a wedding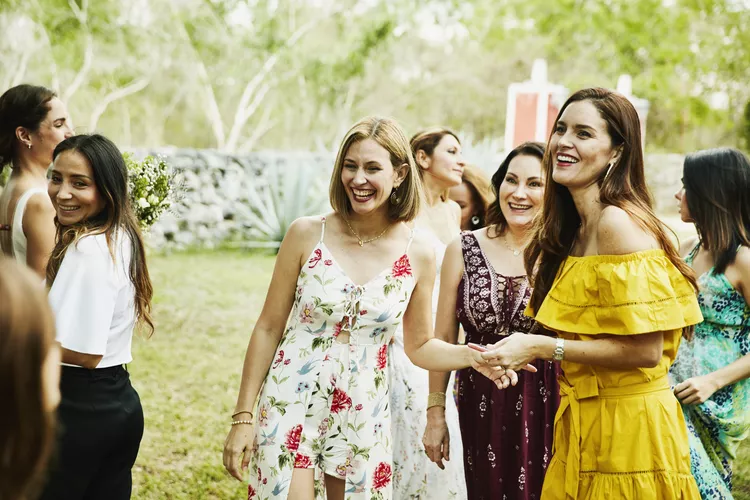 Credit: Getty Images via Martha Stewart
This is a major rule. Especially if you're planning on wearing a dress, it should absolutely not be white. Even shades close to white should be avoided, like pastel colors or creams. This is because a lot of brides consider it disrespectful, as they should be the star of the show in their white gown.
Take off one accessory before leaving the house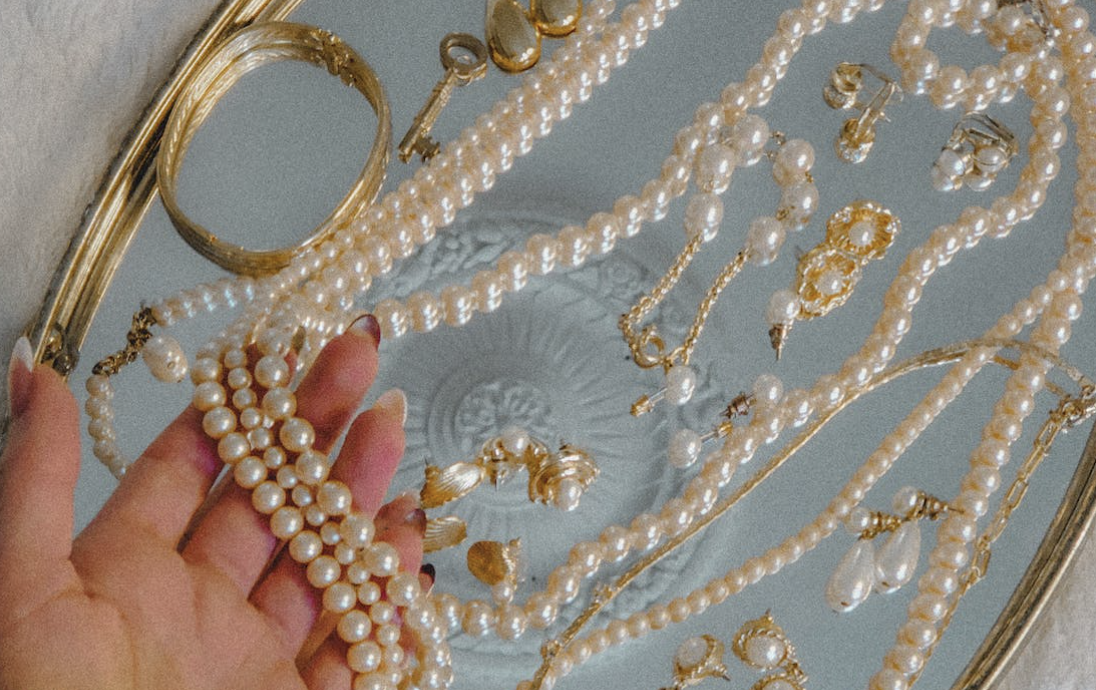 Credit: Lany-Jade Mondou via pexels
The message of Coco Chanel. This is to ensure your outfit won't look over-styled and busy. Too many unnecessary accessories can over balance your look or make it look like you got dressed in the dark. Make sure your jewelry blends in with the rest of your look.
Wear clothes that fit your body type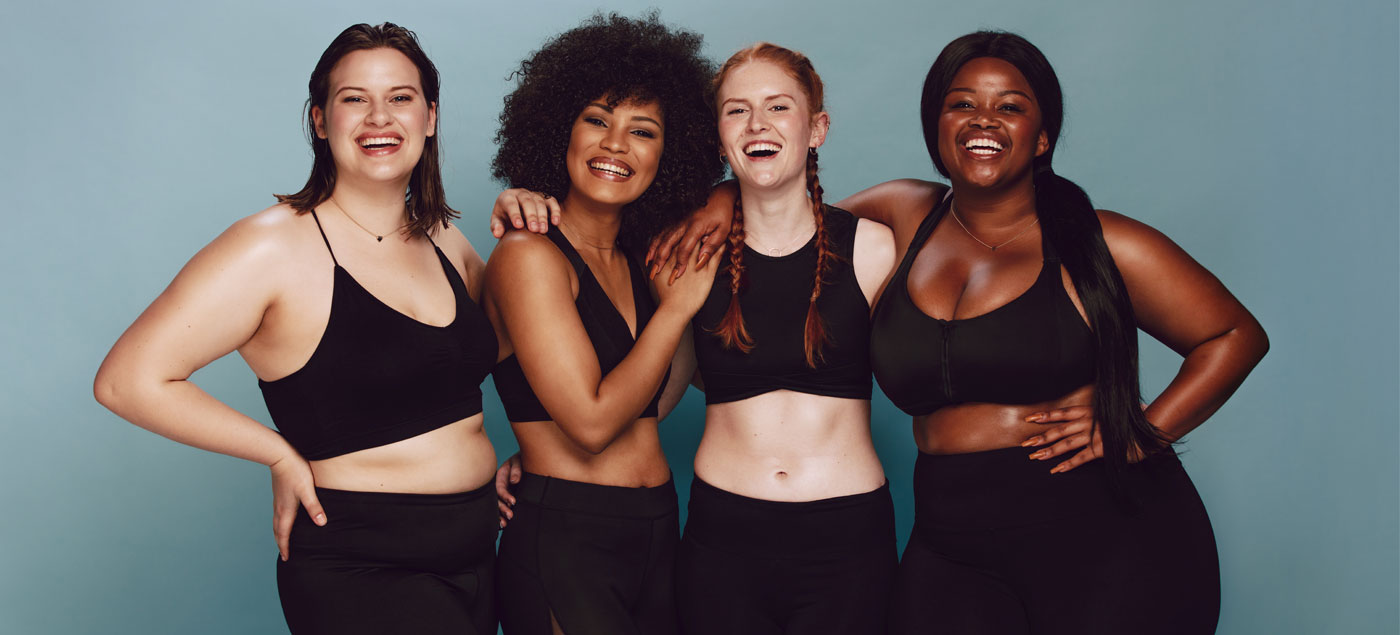 Credit: Exercise.co.uk
Just because something is trending doesn't mean you should force yourself to wear it. Everyone's body is different and clothes should fit you and not the other way around. Certain styles won't work on everyone, for example if you have short legs, ankle boots can make you look even shorter as they cut off the leg.
Don't follow trends blindly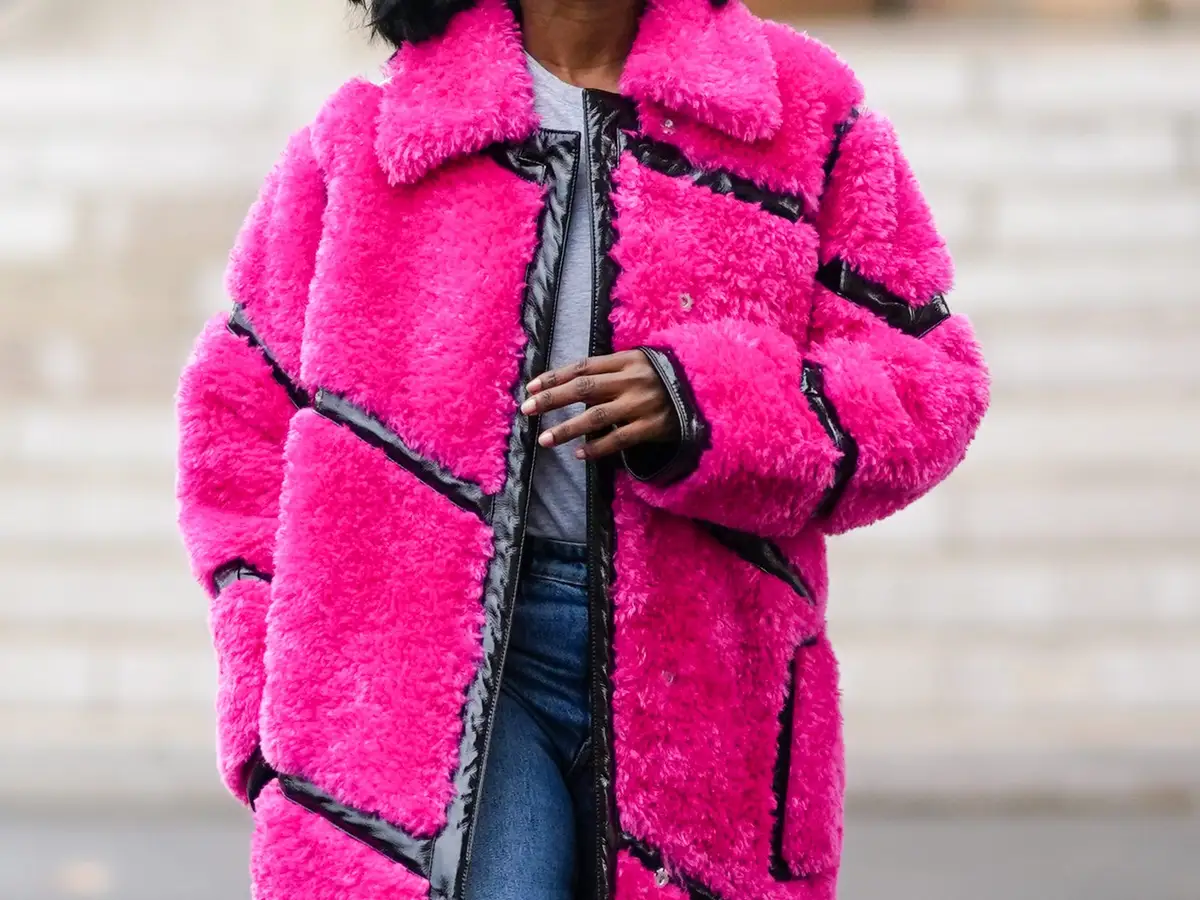 Credit: Edward Berthelot via Insider
Just because something seems to be trendy, doesn't mean you need to wear it. Micro-trends have taken over the modern day fashion scene and they are in and out of style within months or even weeks. Don't spend your money on an expensive pair of shoes that will go out of fashion within the month.
Restaurant dress codes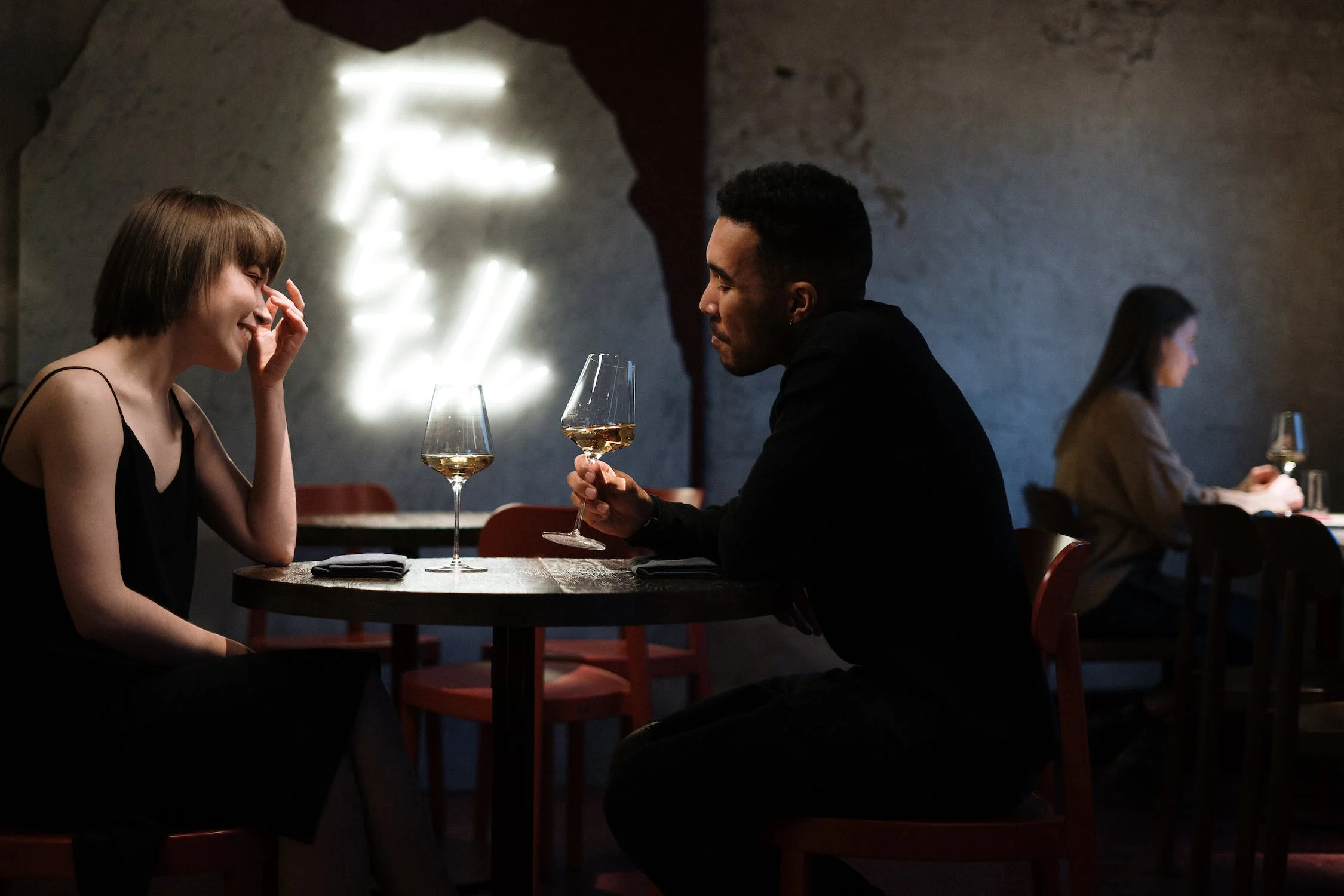 Credit: Cottonbro studio via pexels
Fancy restaurants usually have a dress code and to save yourself the embarrassment of being turned away make sure you stick to it. A lot of restaurants don't accept flip flops, tanks or sweat pants. General rule, unless you're getting fast food, don't wear loungewear out to eat.
Sleeve cuffs should be exposed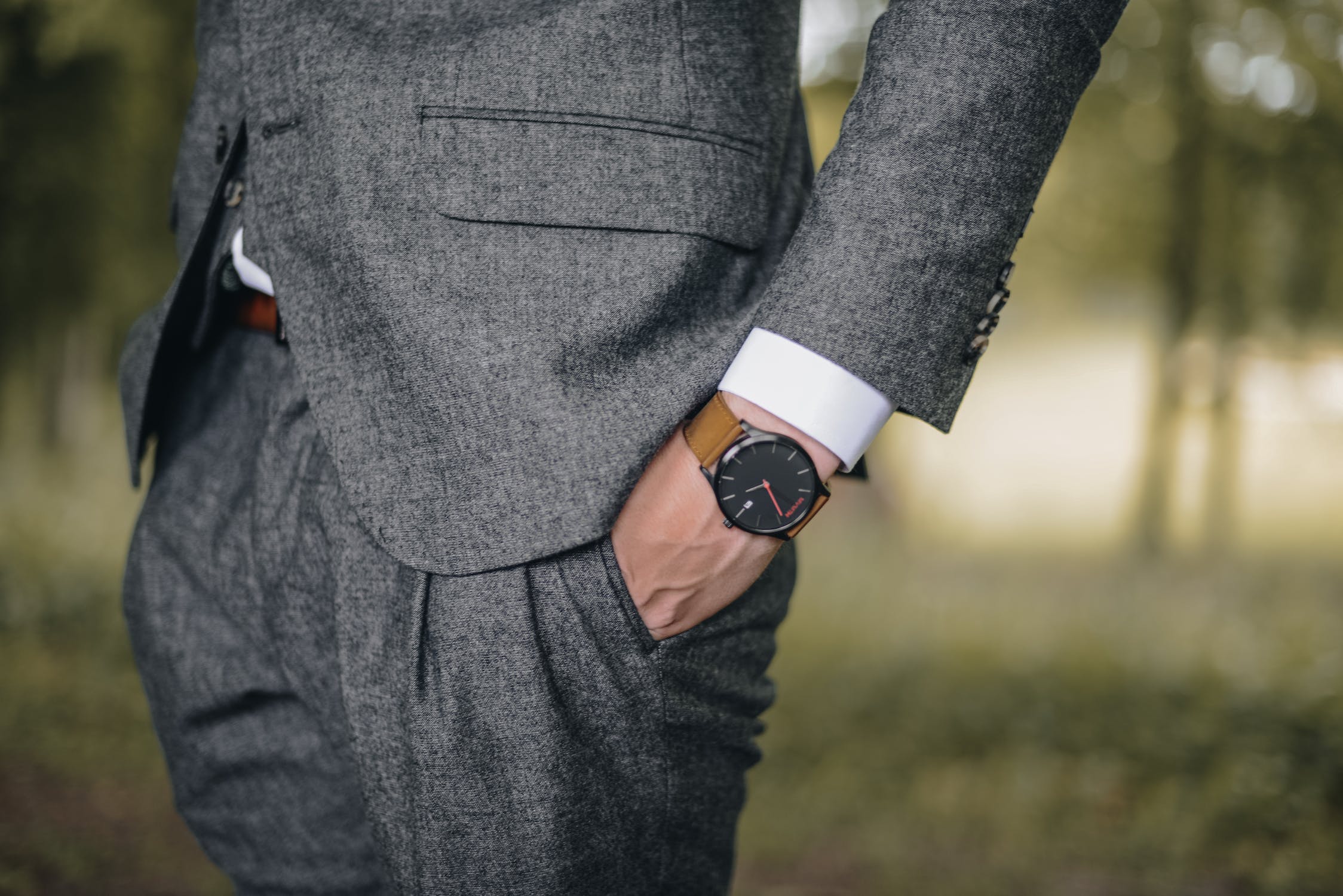 Credit: Anders Kristensen via pexels
Most people think when wearing a suit the sleeves should be covered fully by the suit jacket, but that's not the case. Showing half an inch of shirt cuff breaks up the suit and makes the jacket look like it fits better. Just be sure to not have your sleeves hanging way out.
No double denim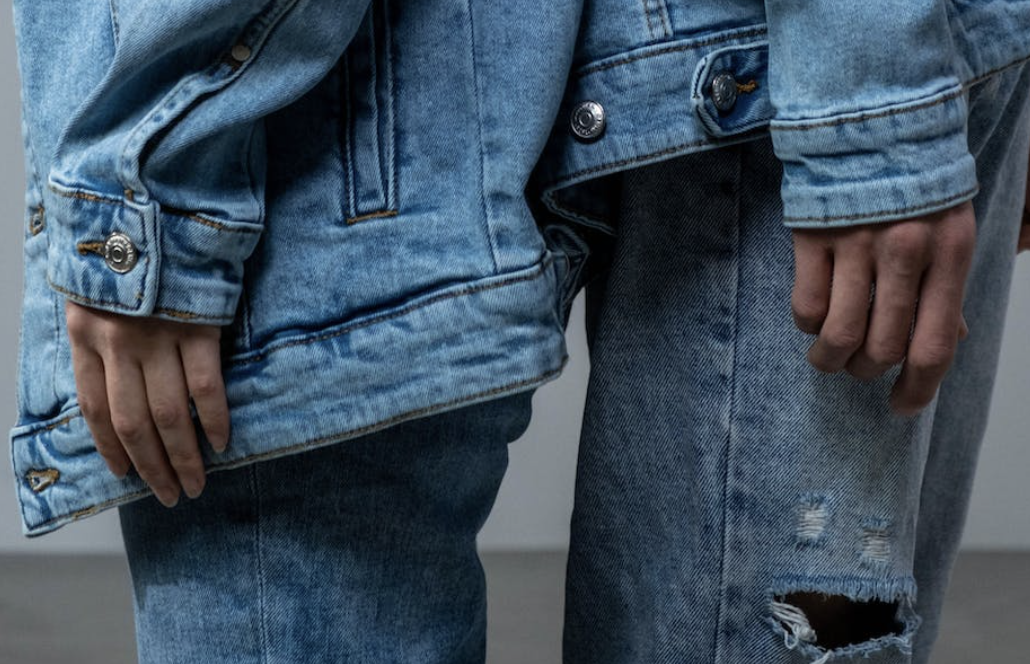 Credit: Cottonbro studio via pexels
This is less of a rule and more like advice. Double denim can be hard to pull off, especially with two tones of denim. It's best if you stick to denim top or bottom and not both, but if you do want to wear both, make sure the denim is the same shade.
No upstaging the birthday girl/boy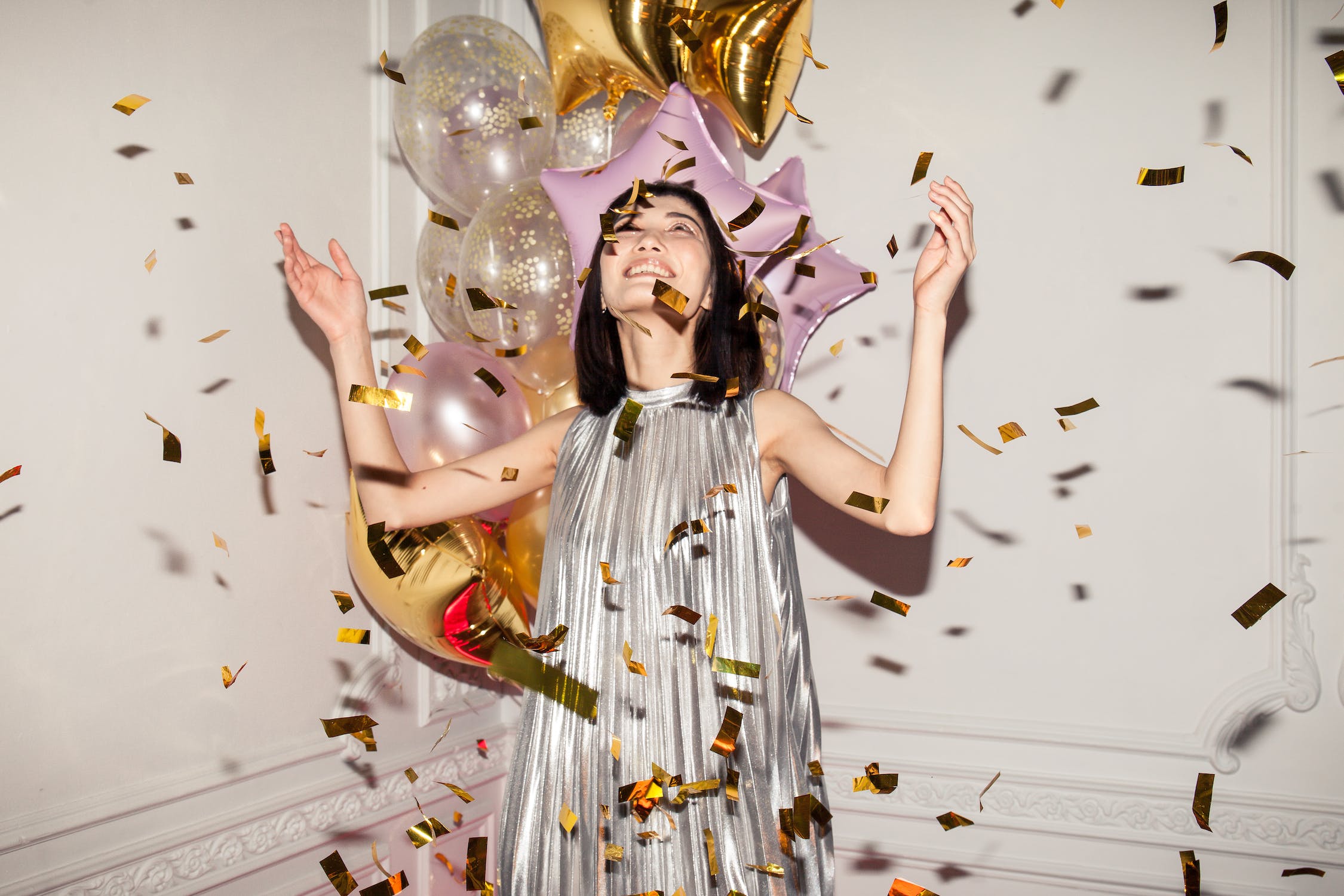 Credit: Cottonbro studio via pexels
Going to a birthday party is a great excuse to dress up, but you shouldn't upstage whoever's birthday it is. If a dress code has been given, stick to it, but wearing a floor length sequin gown to a casual party isn't appropriate and could get you some funny looks.
No gatekeeping where you got your clothes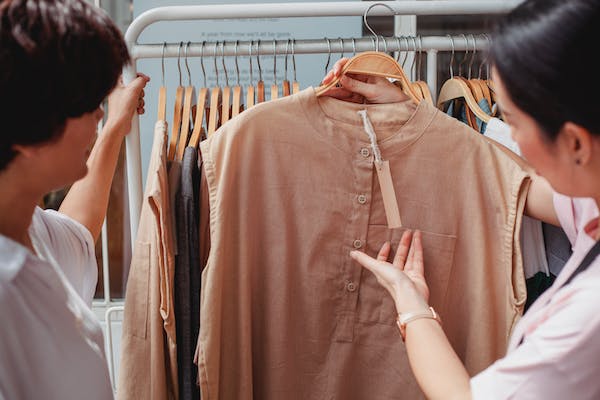 Credit: Sam Lion via pexels
When someone compliments your clothes and asks where you got it, just tell them. People can always tell if you actually 'forgot' where you bought something and it can make for an uncomfortable situation. It's polite to want to share and it should be flattering that someone thinks you look stylish.
Better to be overdressed than underdressed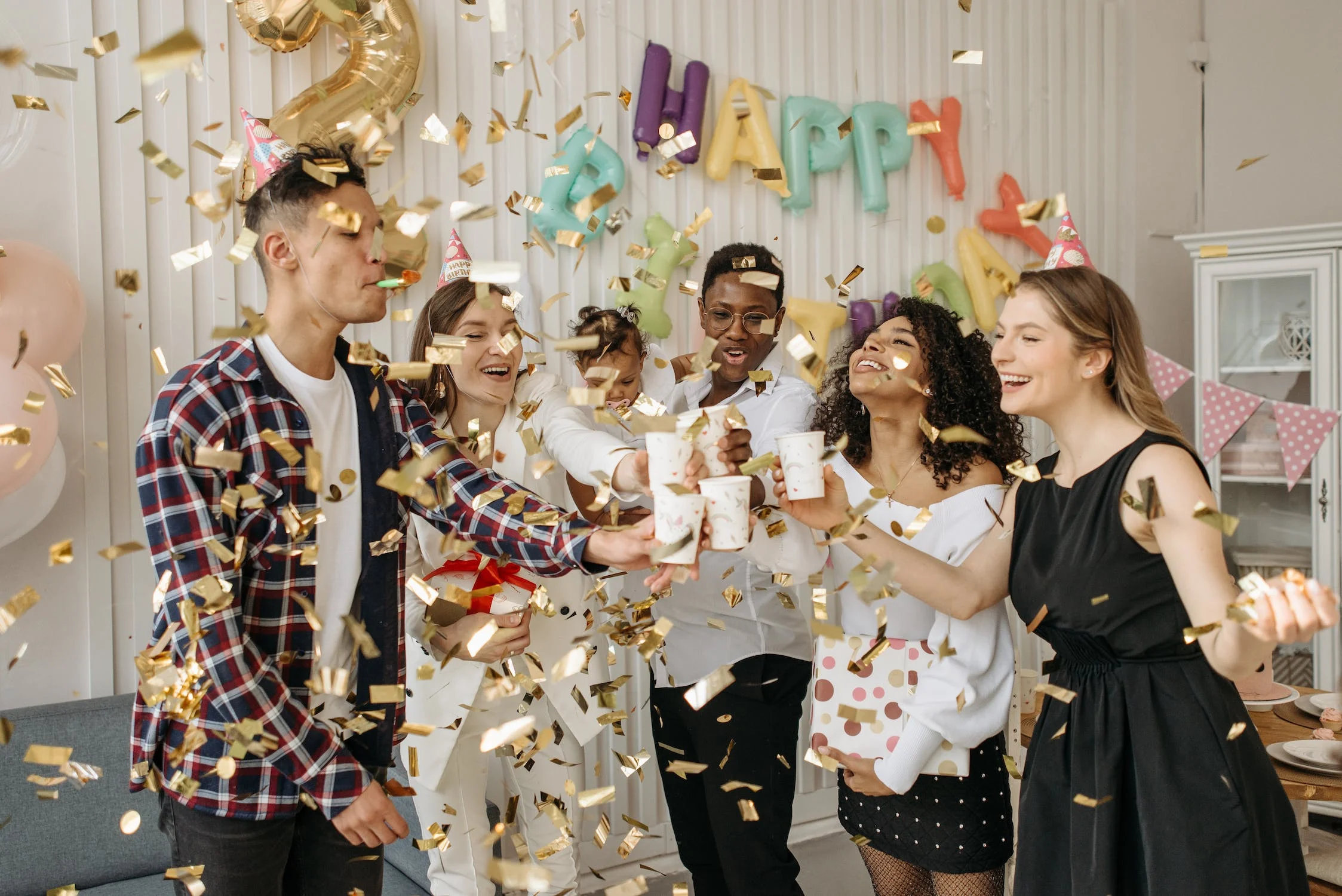 Credit: Pavel Danilyuk via pexels
Turning up to a wedding in jeans will end up in embarrassment. It's always better to be overdressed than underdressed in situations, because at least you will always look put together. Being overdressed can also be more easily fixed by removing an accessory or jacket, but underdressed means you're stuck as you are.
Black tie dress code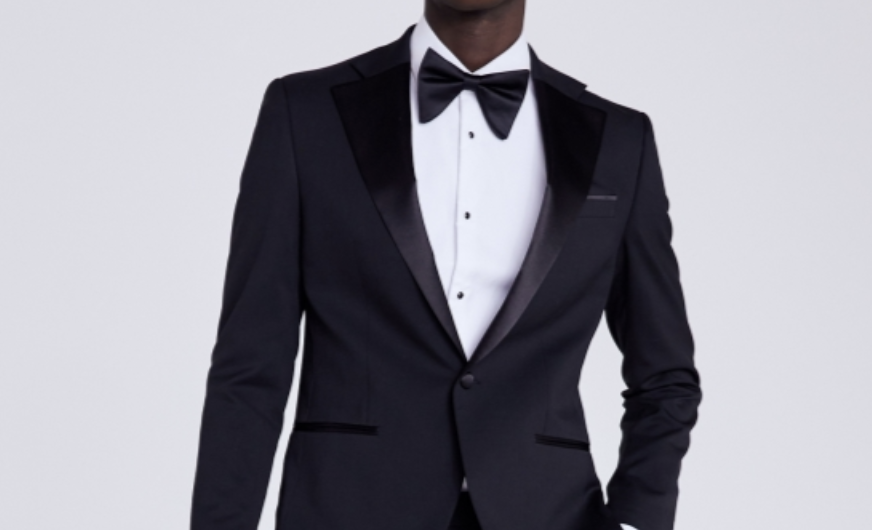 Credit: Moss Bros
Black tie dress code is considered one of the most formal dress codes. Guests are expected to wear floor length gowns or suits/ tuxedos. Wearing a mini dress or jeans is not appropriate and absolutely does not fit the dress code. The fabric is important too, such as velvet or chiffon.
Don't wear sunglasses inside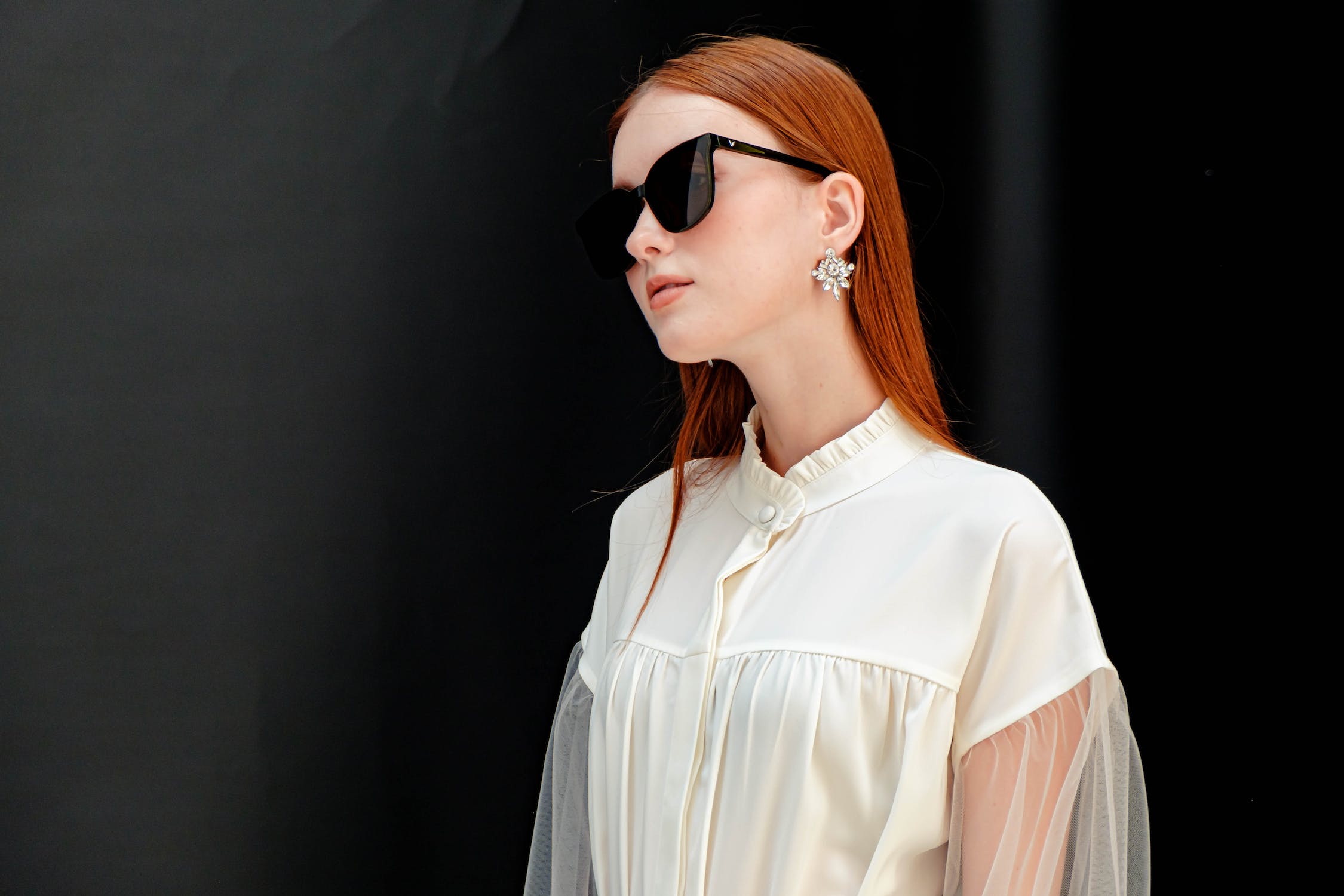 Credit: Le Minh via pexels
A quick trip into a coffee shop with your sunnies on is okay, but anymore than that is a bit strange. Unless you have a specific medical condition, it's always best to take them off or put them on your head when inside. It's also not great for your health as your eyes could become more strained to natural light.
Pulling socks high enough under pants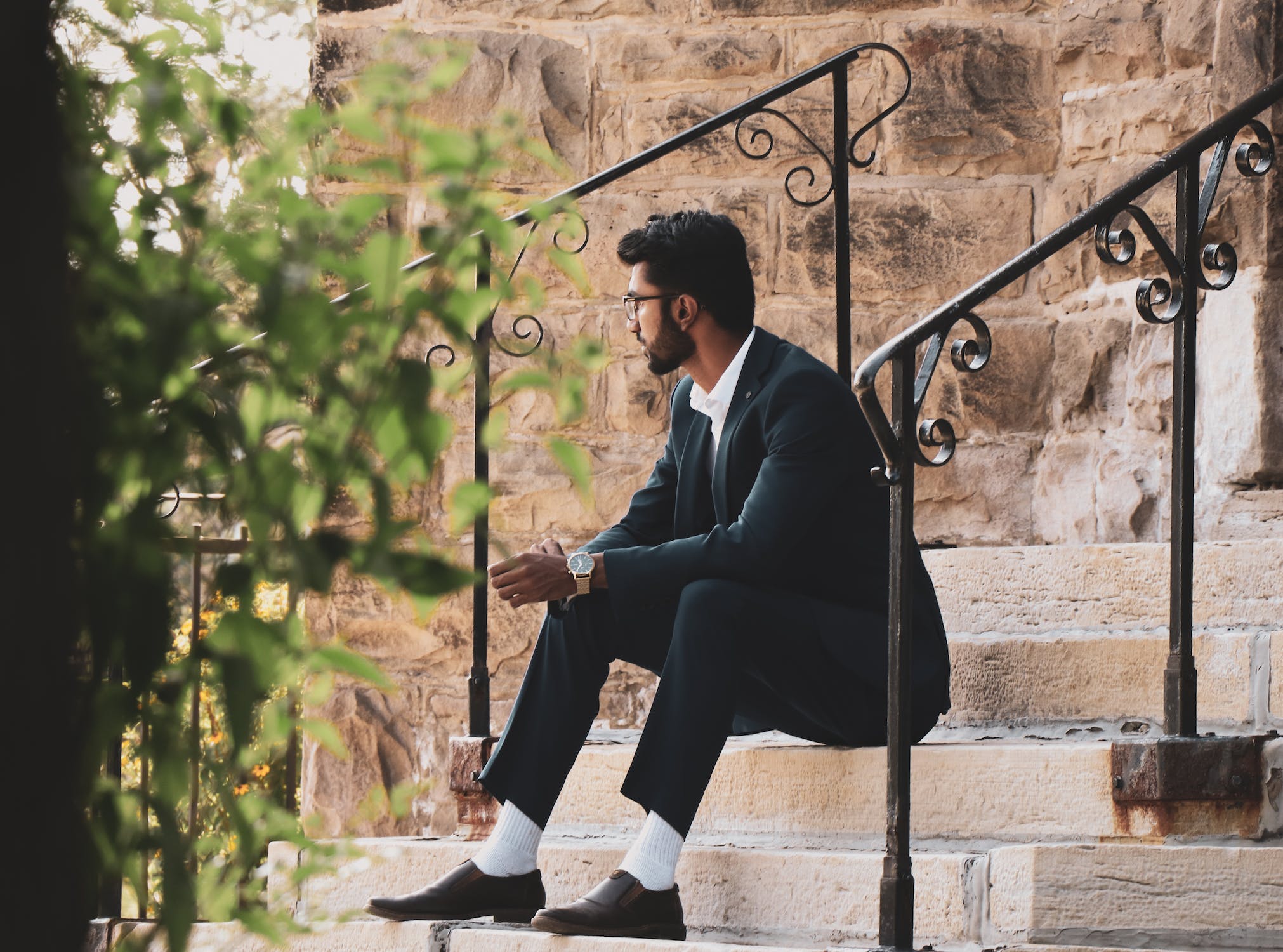 Credit: Abhishek via pexels
When wearing a suit or slacks, your socks should be tall enough so that when you sit down your skin doesn't show on your legs. The style of socks matters, so choose a calf length pair over trainer socks with a suit. Don't choose cropped pants to pair with your suit either.
Shop for your suit in person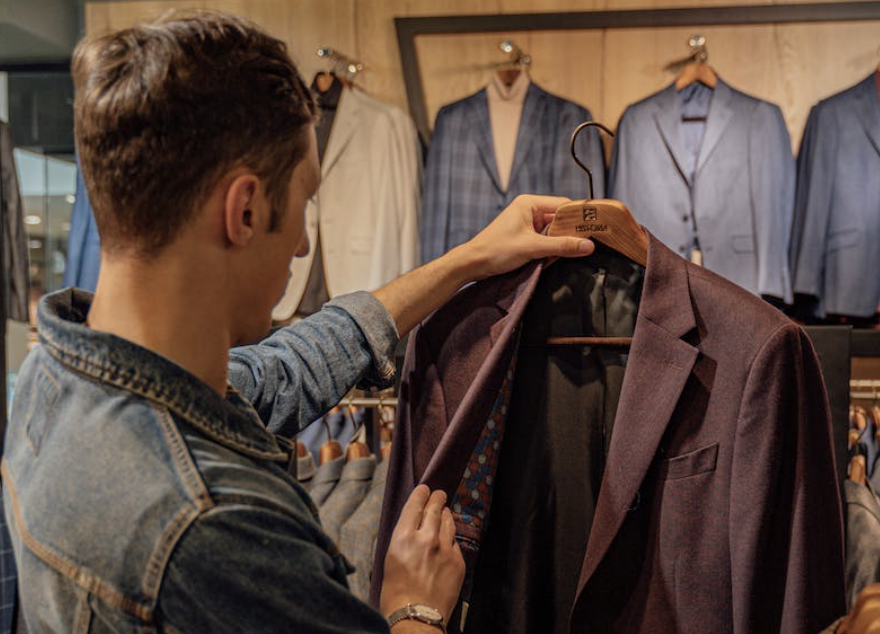 Credit: Antoni Shkraba via pexels
Suits are supposed to fit well and fit perfectly around your body. That doesn't mean you need to spend $500+ on a tailored suit, but you should always try to buy yours in person so you can try different sizes and styles. Even if you know your measurements, fabric choice can alter the fit.
No loose tie knots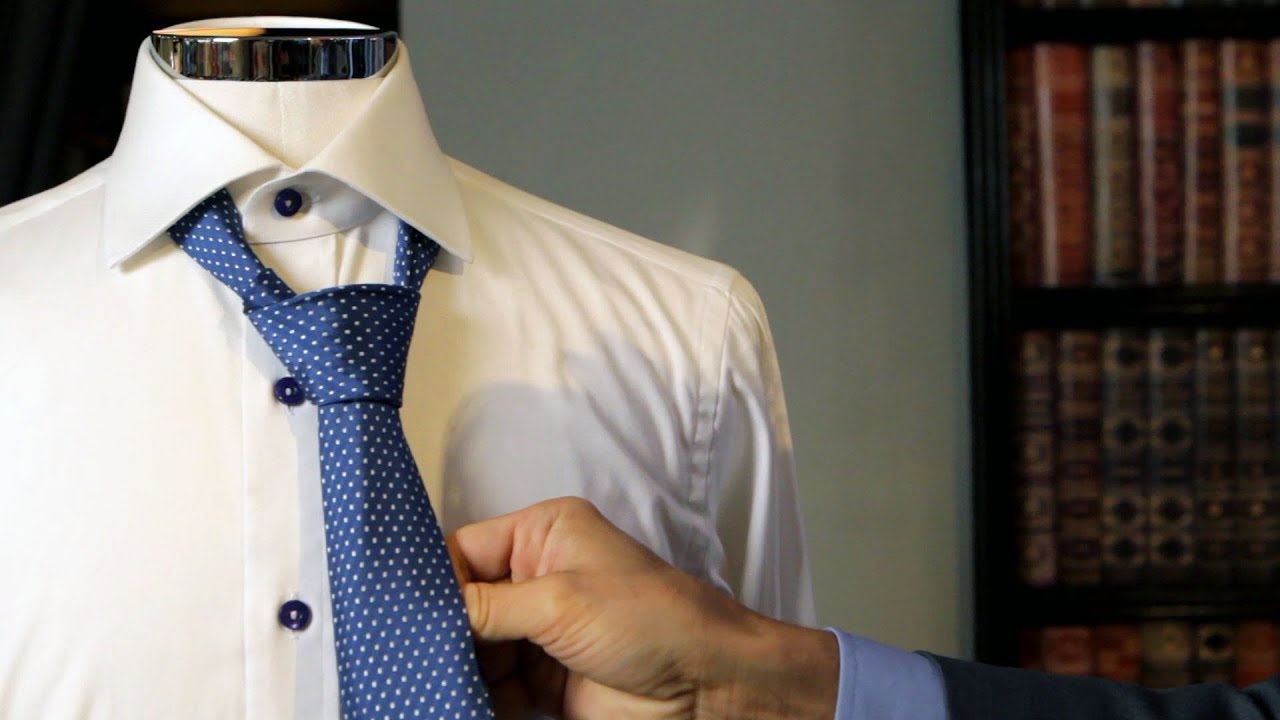 Credit: The Manual- The Essential Guide for Men via YouTube
Your tie is one of the first things people notice because it's just under your face. This means a loose knot will be noticeable and can give off the impression you're untidy or unorganized. Always check your tie is tightened before leaving the house and try out some different knot styles.
3 color rule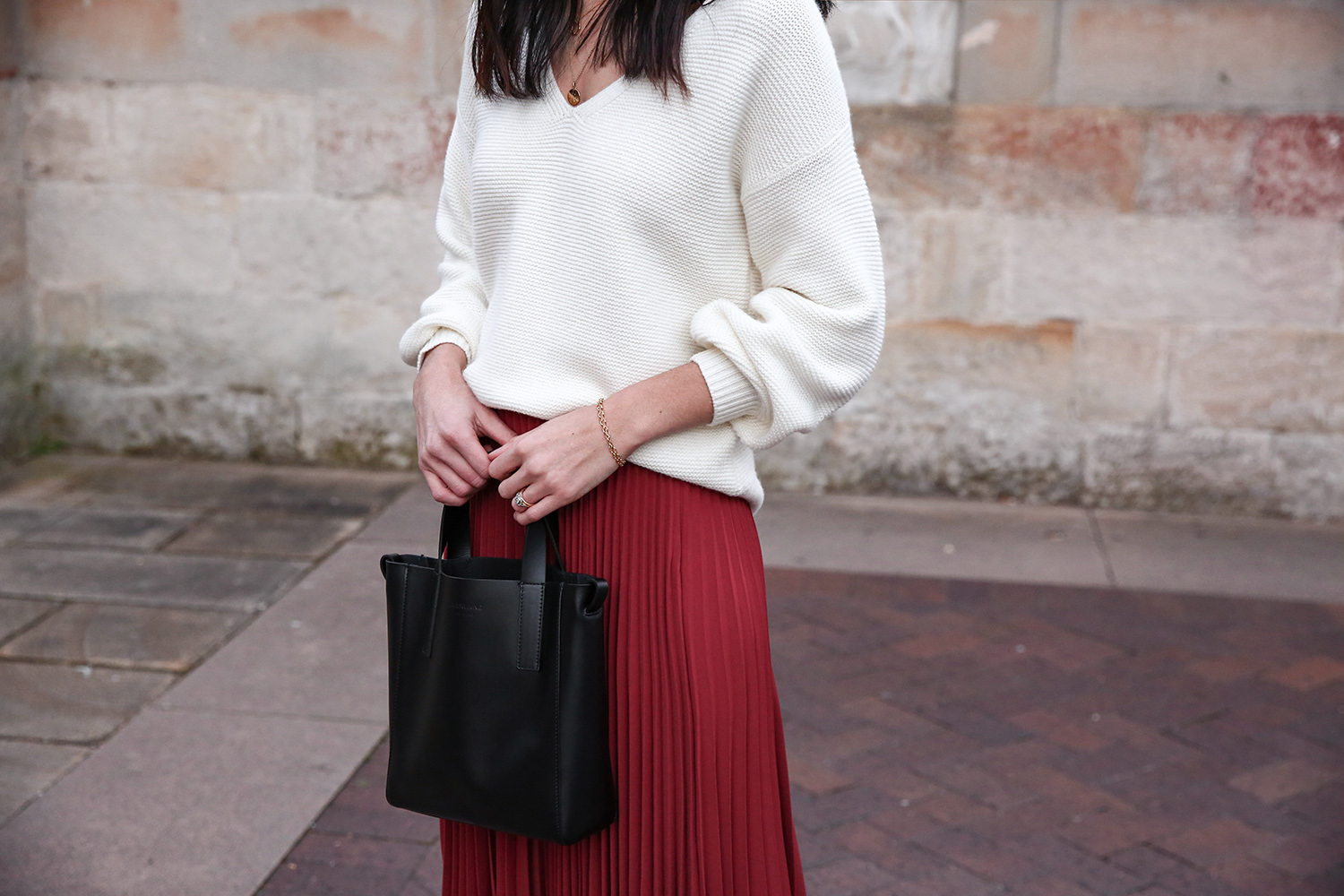 Credit: Mademoiselle
When putting an outfit together, it's recommended to not combine more than 3 colors together. It's obviously not an absolute law but it makes a handy rule to follow to create a visually appealing outfit that isn't too busy to look at. This also helps you when building a capsule wardrobe as you can easily mix and match garments.
Designer labels should be hardly noticed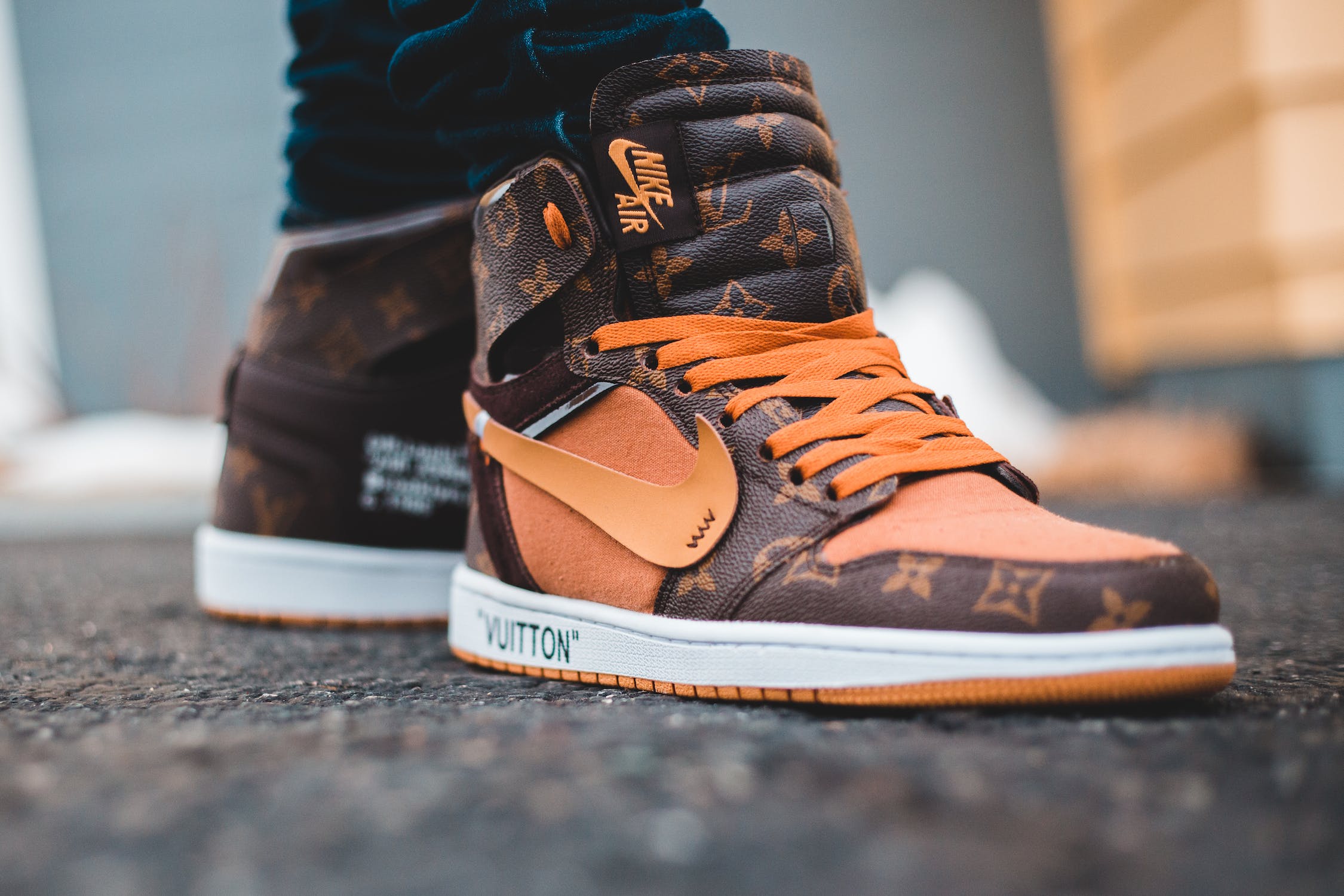 Credit: Erik Mclean via pexels
When you want to buy a designer item you may be tempted to get the biggest label or logo possible, but that actually looks more tacky than glamorous. Stylish people don't need to rely on logos to tell people the brands they're wearing and instead it can just look like you're showing off.
Always leave the bottom of your suit jacket unbuttoned
Credit: Suit Supply
When wearing a suit it's important to not button the bottom button. This is to keep the jacket free to move when walking and allows the shape of the jacket to sit better. Make sure to unbutton your jacket when you sit down to avoid tension on the fabric.
Neckties should be the width of your lapels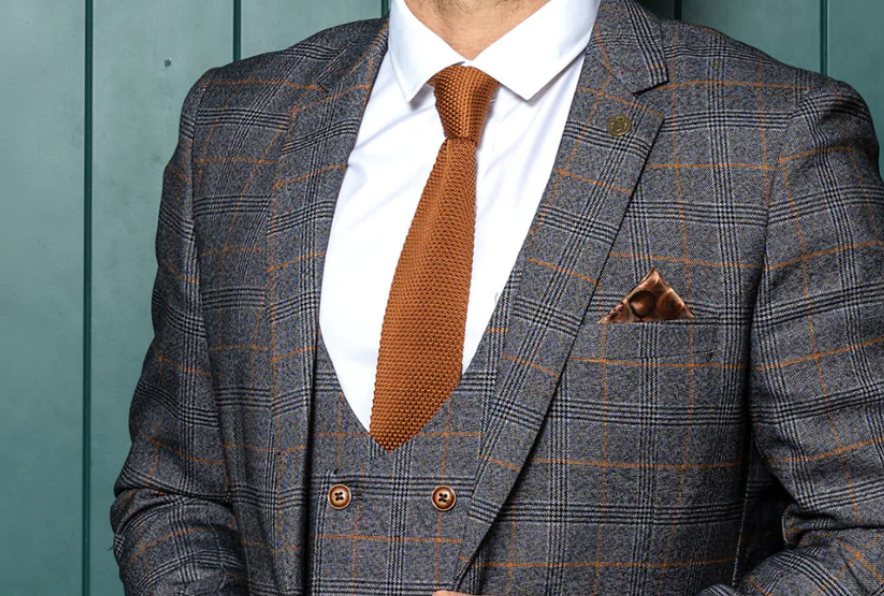 Credit: Marc Darcy
To keep you looking balanced and professional, your tie and jacket lapels should be the same width. If your tie is way wider it can look old fashioned or frumpy, and a too skinny tie can make you look like a teen going to prom.
Two out of three rule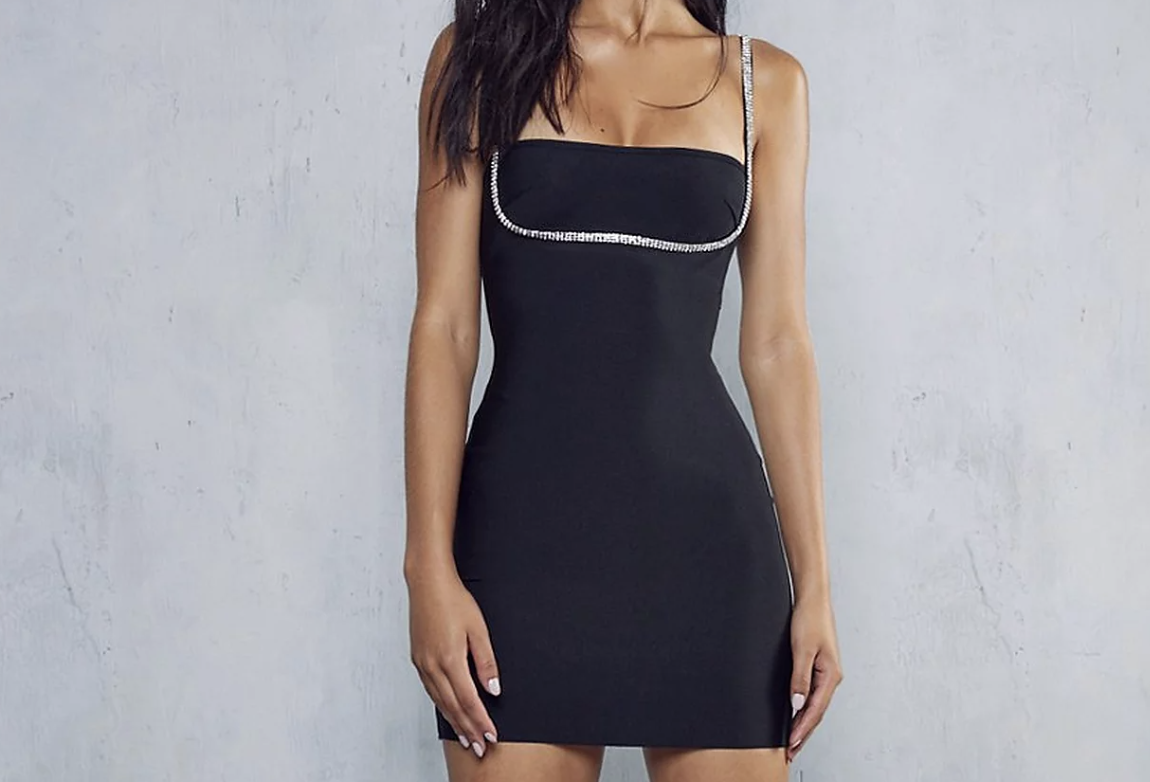 Credit: Misspap
Rules are meant to be broken so take this one with a grain of salt. When dressing up you should choose two out of three parts of your body to flaunt. Chest, tummy or thighs. Especially when going to an event, pick two of these three to show off.
Dress your age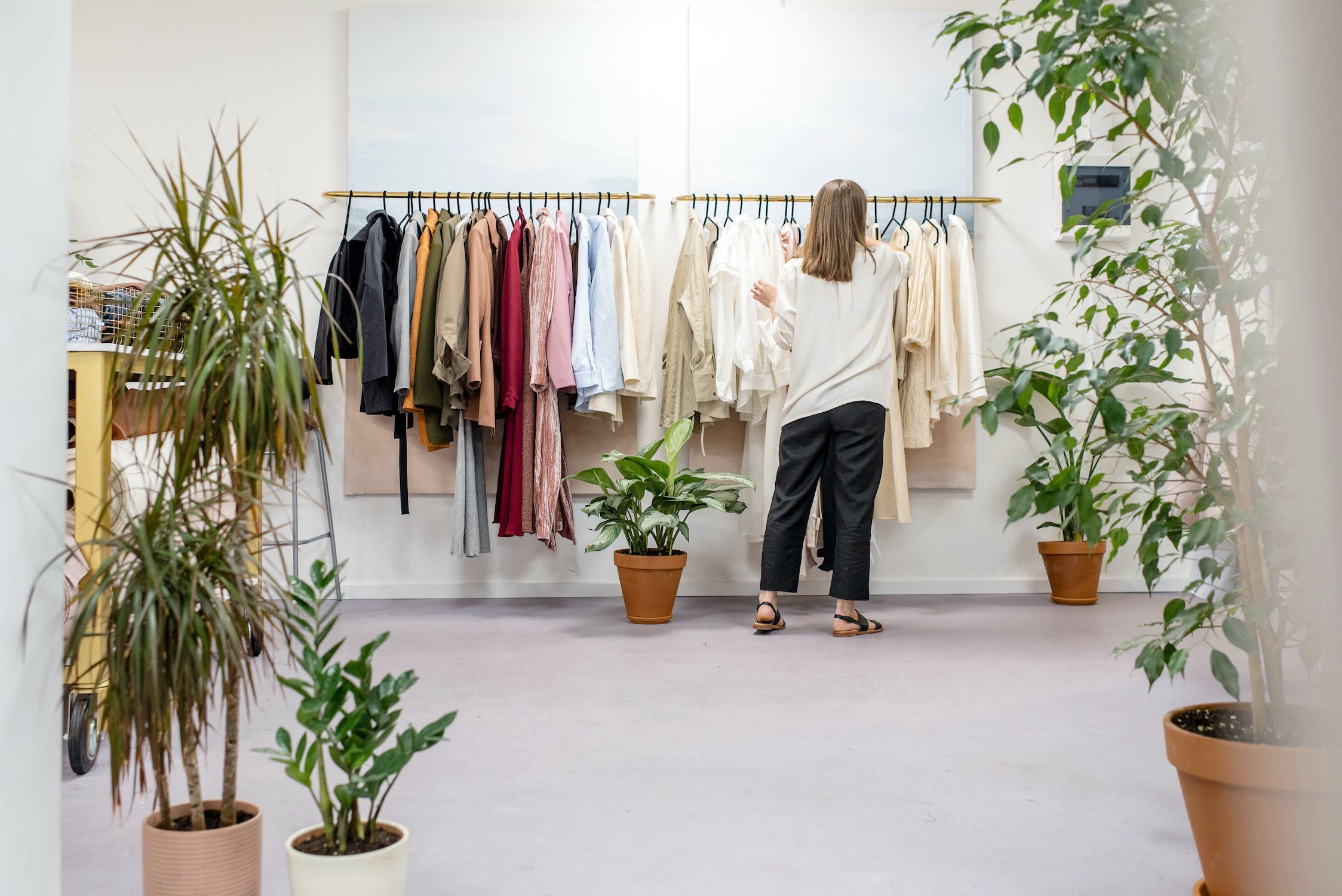 Credit: Ksenia Chernaya via pexels
This isn't as straightforward as throwing your whole wardrobe away as soon as you turn 40. T-shirts with cute graphics, tiny denim shorts and college sweaters don't always look great on those over 30, but they can be altered to be more age appropriate. Express yourself through fashion, but don't wear your teens clothes.
Don't wear white after labor day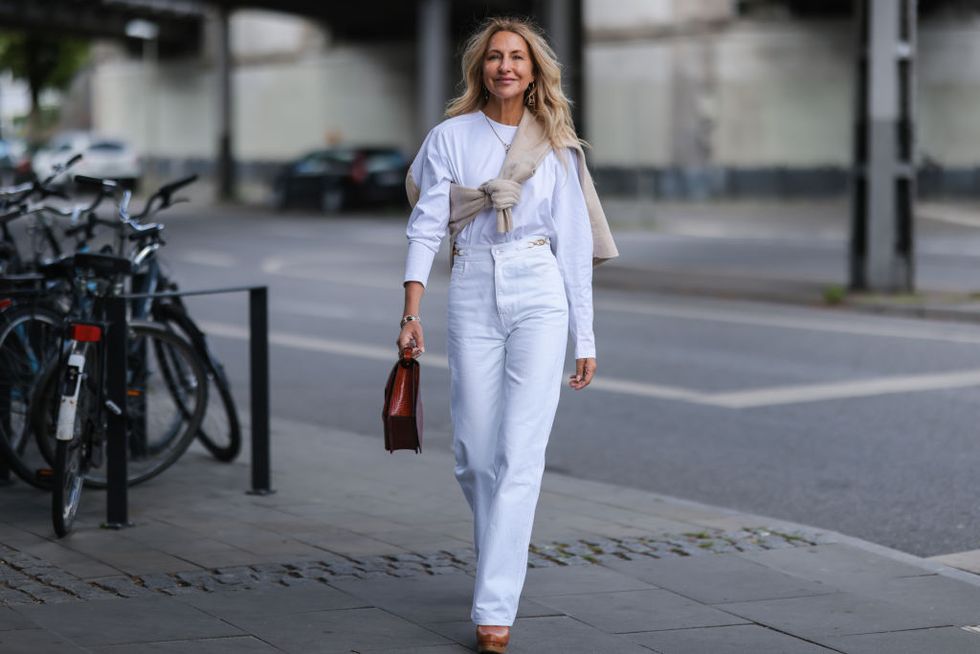 Credit: Jeremy Moeller via Oprah Daily
This is a really old rule that people don't really stick to anymore. Essentially, fashion experts claim you shouldn't wear white after labor day as white isn't winter appropriate. This rule is outdated and niche, so it's easily broken. Just be sure to not wear white linen, as it won't keep you warm in winter.
Outfit repeating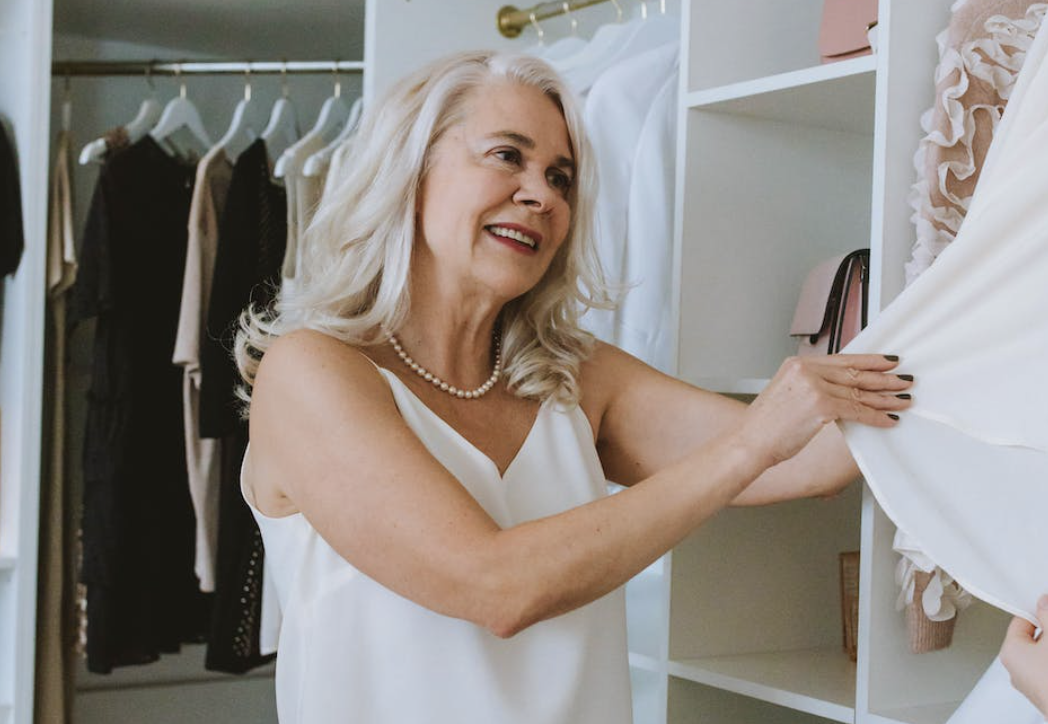 Credit: Anastasia Shuraeva via pexels
On an everyday or work basis this is acceptable as uniform or work clothes are all very similar. But for events, you should avoid outfit repeating, especially if you have been photographed in that outfit. Capsule wardrobes help with this, as it's easy to mix and match the same clothes to make new outfits.
Wearing fabrics too similar to your skin tone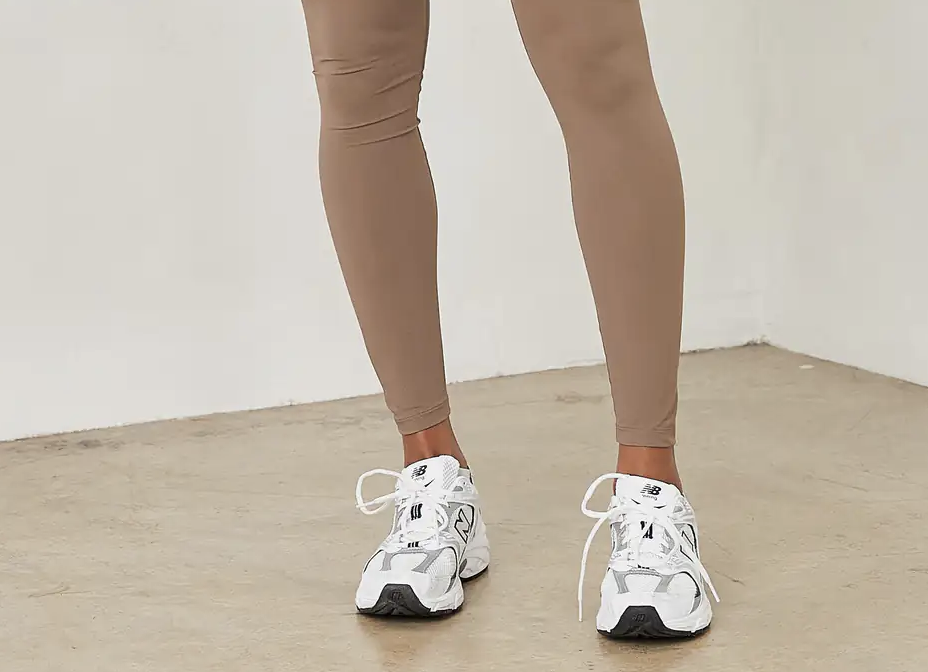 Credit: Lounge
If you're especially pale, wearing a pastel pink flesh tone can really wash you out. Regardless of your skin tone, wearing clothes in the exact same color can look odd, especially if you choose leggings. From a distance it can look like you've left the house without pants on.
No sneakers and suits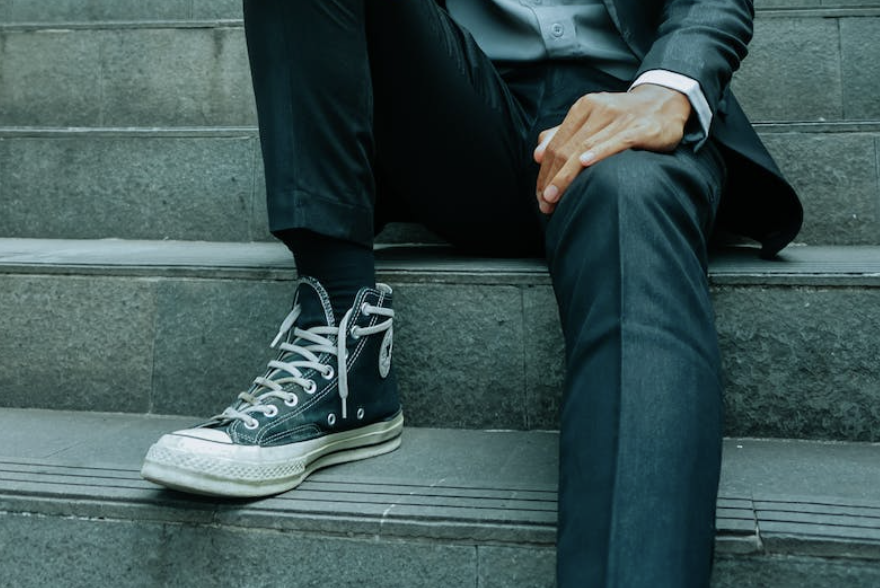 Credit: Muhammed Dzaki Zaidan via pexels
Work suits should be worn with work shoes. Sneakers and suits don't go together, especially running sneakers. It breaks up the whole look and professional style, and can make you look silly. If you walk to work maybe bring a spare change of clothes to change into when you get to the office.
No oversized tops with oversized bottoms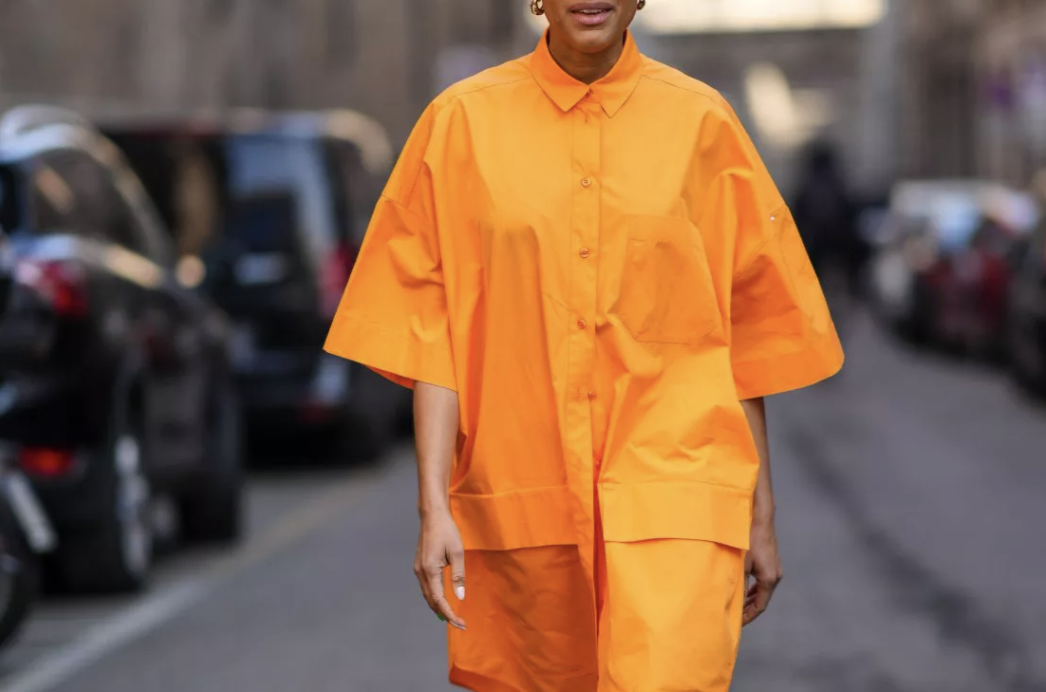 Credit: Edward Berthelot via In Style
This rule in general is to keep your outfit looking balanced. A giant top needs to be balanced out with a tighter fitting bottom and vice versa. Having too many oversized silhouettes on at once will completely swamp your frame and make you look smaller.
Unpick coat pockets after purchase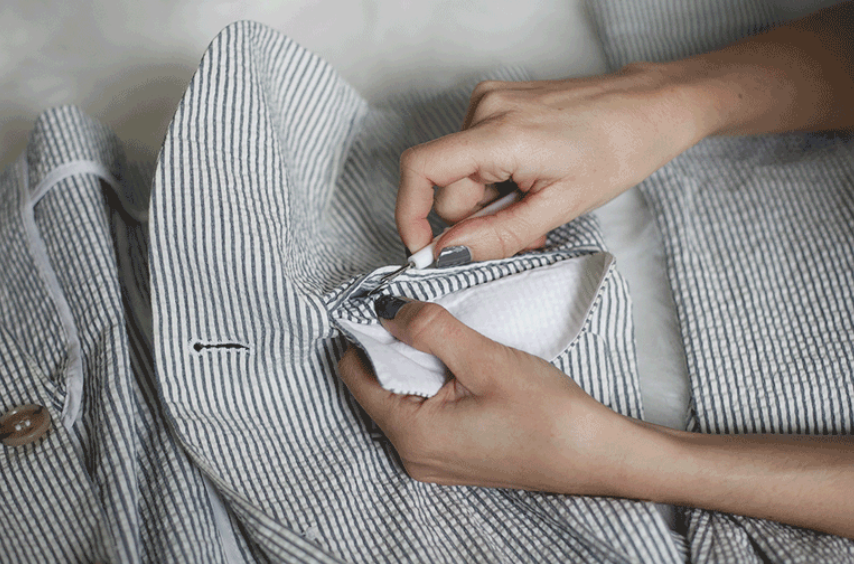 Credit: Alterations Needed
To keep the fabric and pockets less susceptible to damage, clothing brands will sew up the pockets of coats or jackets. These should be unpicked carefully after purchase so they can be used and make the jacket look more natural on the body. If you keep them sewn up it can make the jacket more boxy and stiff.