Cloud egg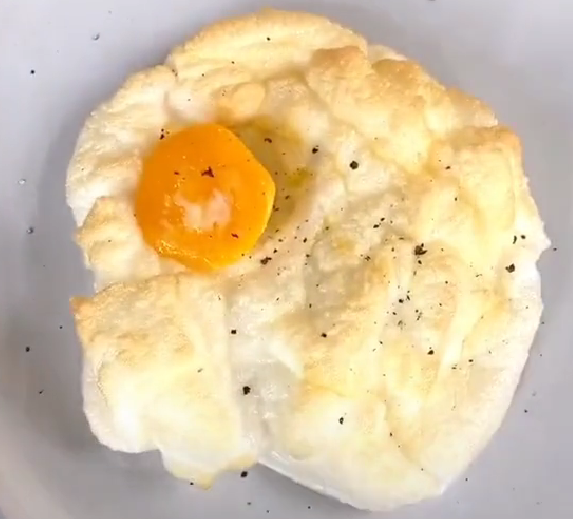 Credit: myhealthydish via TikTok
One of TikTok's earliest food trends, this recipe involves separating your eggs then whisking the whites to soft peaks. Transfer to a baking tray and mold into a cloud shape, then top with the yolk towards the end of cooking, and viola. Its texture is a little odd, but you can flavor it however you wish and it's great to make with kids!
Tomato feta pasta bake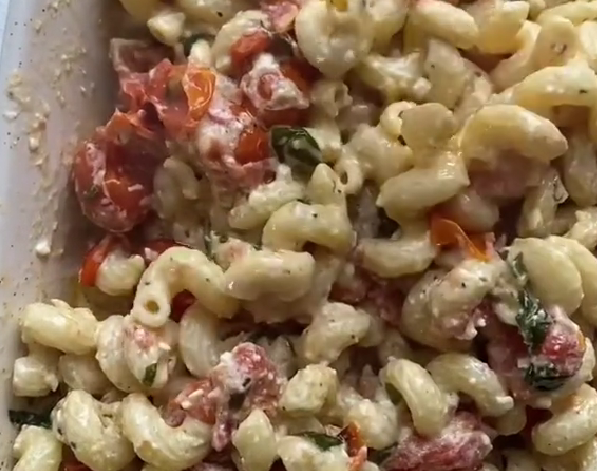 Credit: feelgoodfoodie via Tiktok
Simple, delicious, and a little out of the box. All the hallmarks of a TikTok trend can be found here by roasting seasoned tomatoes and feta together, combining them with pasta, and baking to crispy, juicy perfection. Feta isn't usually a cheese served hot, but it melts into a salty, creamy sauce that binds everything together.
Big Mac samosa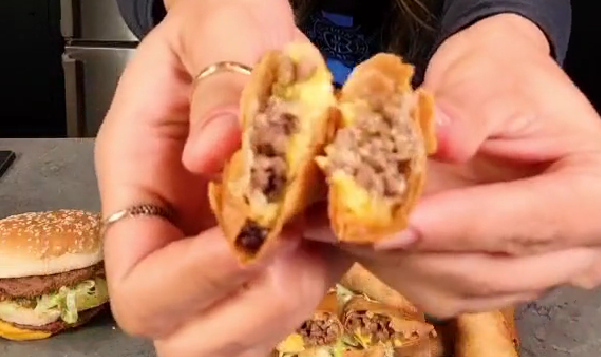 Credit: yasmin.asir via Tiktok
The comforting, artery-clogging taste of a Big Mac, scrunched into a crunchy little parcel. You can use pre-made samosa skins to get the fussy bit out the way, at which point it's just stuffing meat and cheese in for a quick deep fry. The sauce is tricky to nail, but you can get most of the way there with ketchup, mayo and sliced gerkin.
Crunchy fruit candy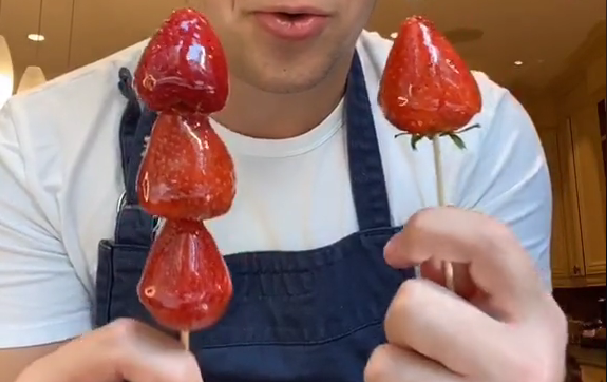 Credit: nathanwinthekitchen via Tiktok
The visual appeal of these alone warrants a try, luckily it's not too hard to nail. The basic idea is to heat sugar and a splash of water to get a stable syrup, keeping it on a low heat to avoid turning into caramel. Very carefully dip your choice of fruit in with a cocktail stick and let it drip until it starts to harden.
Whipped coffee
Credit: jazzyleon via Tiktok
If your arms can take the workout this requires, it makes for a delicious and refreshing caffeine kick on a hot day. Whisk coffee grinds, sugar, and some milk. That's it. Whisk them until you see stars. You'll be left with a thick, smooth, glossy foam that you can use to top a glass of milk or mix into it for an instant iced latte.
15-hour-potatoes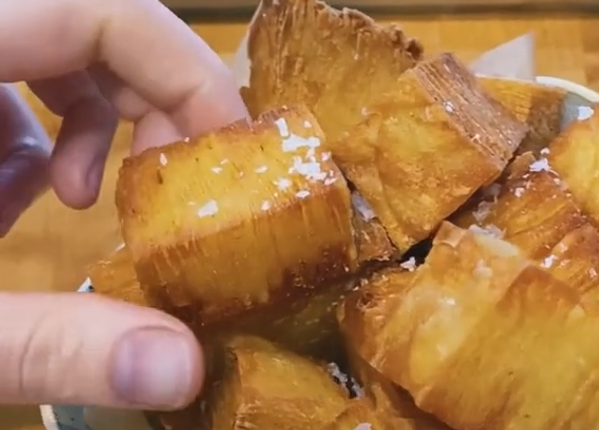 Credit: poppycooks via Tiktok
Created by TikTok potato queen Poppy O'Toole, the time investment here is more than worth the result. Soak thinly sliced potato in a warm cream infused with garlic and herbs and cook on low heat while covered to create a pale dauphinoise. Then chill, slice into thick chunks, and deep fry. The result is everything you have ever dreamed of.
Cocoa-bombs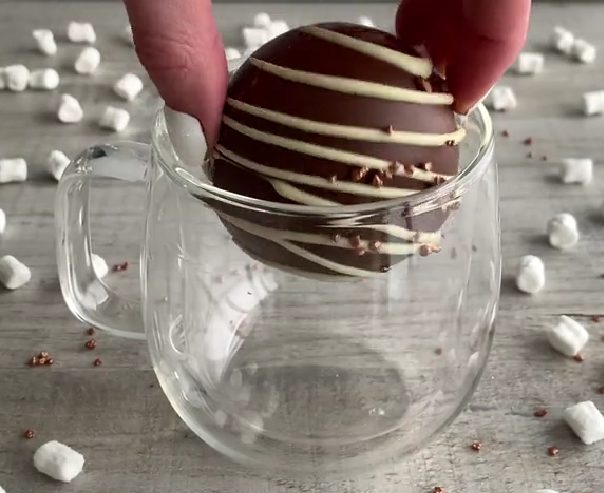 Credit: fitwaffle via Tiktok
A wonderful treat for the holidays, these explosive flavor spheres require a little finesse and creativity. It consists of two chocolate hemispheres, filled with cocoa powder and marshmallows. Tempered chocolate is tricky, but it doesn't have to be perfect to work, though it will be a little less shiny. Add a shot of coffee liqueur for a mature twist.
Ice cream bread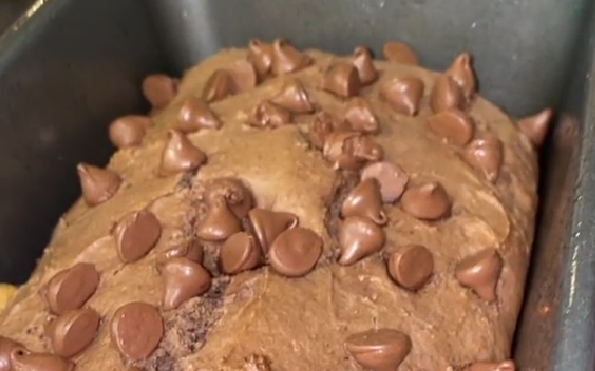 Credit: sarahkraffty via Tiktok
It might sound wild, but it's just science as a substitute. Bread is a universal food because it can be made with any combination of flour and fat, which is exactly what happens here! Simply defrost your favorite ice cream flavor, combine it with self-raising flour, and bake. Simple! The result is a cake-like bread you can top with anything for a quick dessert.
Carrot bacon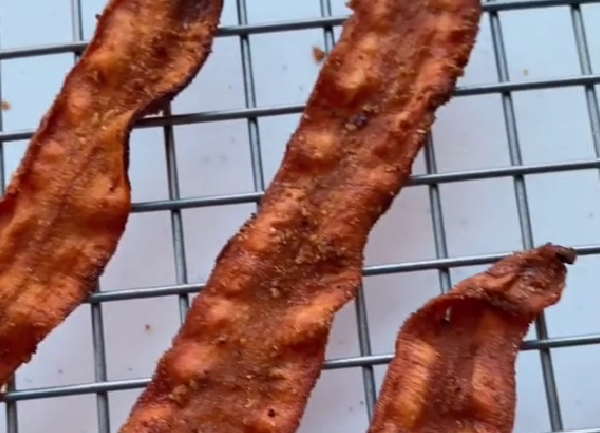 Credit: thehungerdiaries via Tiktok
Great for vegans, or anybody trying to cut down on their meat intake. Cut thin ribbons of carrot with a vegetable peeler, and season and glaze with all the best bacon-simulating ingredients. You can use maple, liquid smoke, seasoned oils, or whatever you like on your bacon. It crisps up great, with a crunch just like the real thing!
Pesto eggs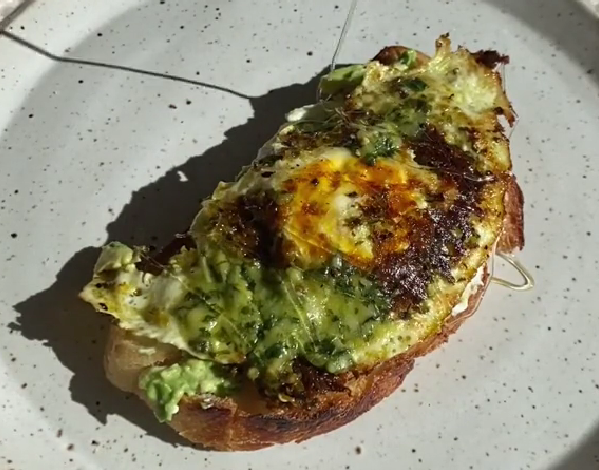 Credit: amywilichowski via Tiktok
Eggs are one of the most popular breakfast items across the globe, so the internet is saturated with hacks for them. This one is simple, fresh, and uses pesto, another thing millennials justifiably go hog-wild over. Pesto is naturally very oily, so it makes a great vehicle to cook eggs with and gives it roasted garlic and basil notes.