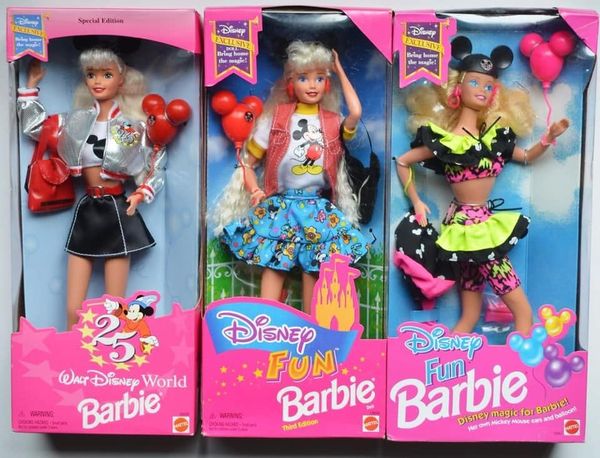 1. Totally Hair Barbie (1992)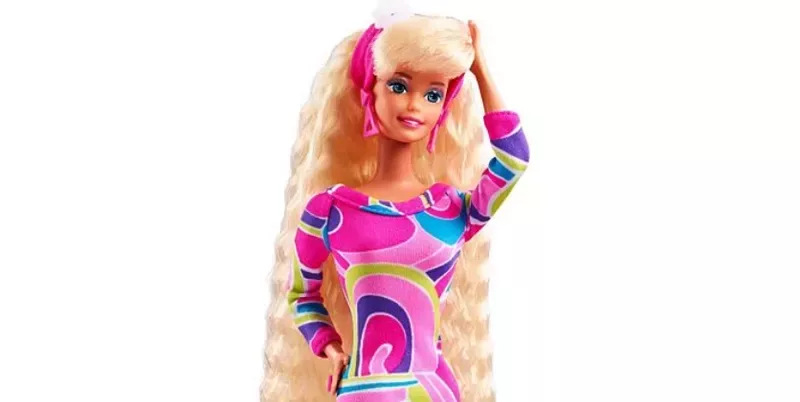 Source: Barbie via Mattel
Totally Hair Barbie was the MOMENT of the 90s and was Barbie's most popular doll of the century. The doll's long, wavy hair that reached to her toes and her bright, multicoloured dress were to thank for her success, in total selling well over 10 million units! If you've got one laying around, take a look online – doll can now resell for up to $150.
2. Bob Mackie Empress Bride (1992)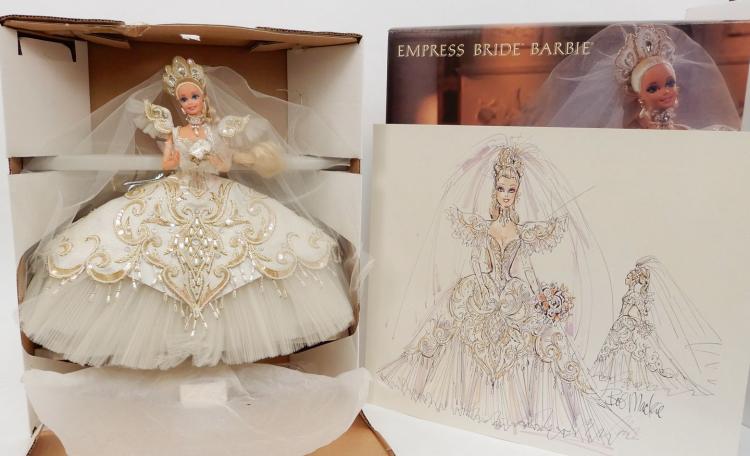 Source: Stephensons Auction
The Bob Mackie Empress Bride doll has truly become timeless, with people still lusting after it decades after it was first released! The doll has a beautiful white dress with gold details to match her head piece, gorgeous plait and extravagant veil. This doll was a collaboration with the famed costumer designer Bob Mackie and can now be worth up to $500!
3. My Size Barbie (1992)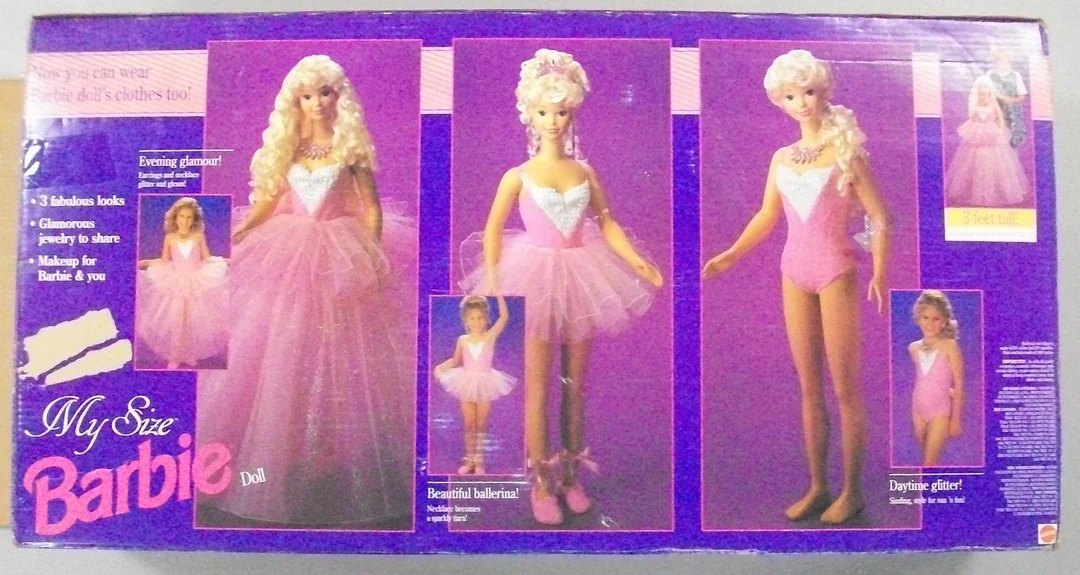 Source: BastianBalthazar via Redditt
The My Size Barbie was a huge hit due to her long blonde hair, blue eyes and life size scale. This barbie was 3 foot tall, gaining popularity over the standard issue Barbie due to her height being similar to that of the children playing with her – so much so that they could actually borrow the clothes that came with the doll! Retailing originally at $30, the doll is now re-purchased for around $200.
4. Disney Fun Barbie (1992)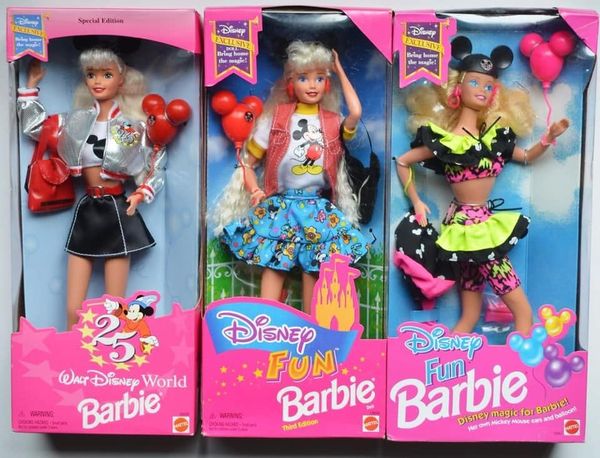 Source: Facebook
When Barbie collaborated with Disney, rather than having Barbie dress up as the characters as many expected, they decided to instead dress her up as if she was actually going to the Disney Parks for a fun-filled day! Wearing their iconic Mickey Mouse ears, balloons and more, the dolls are now huge collectibles and, if in pristine condition, can retail for around $400!
5. Fountain Mermaid Barbies (1993)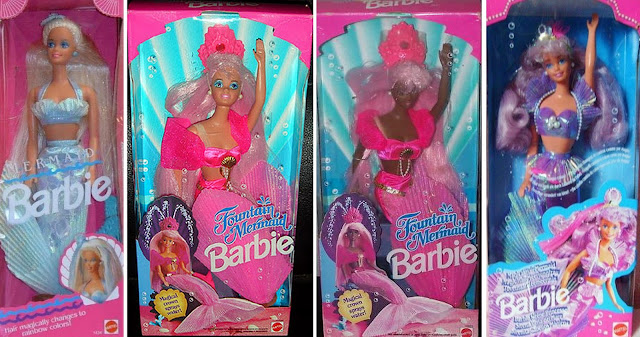 Source: Picasa
Fountain Mermaid Barbie became a huge hit when it became the first Barbie that children could take in the bath or pool with them. The Barbie had sparkling pink hair and a magical crown that sprayed water, complete with a shell shaped pump. These dolls now resell for around $90.
6. Holiday Caroler Barbie (1996)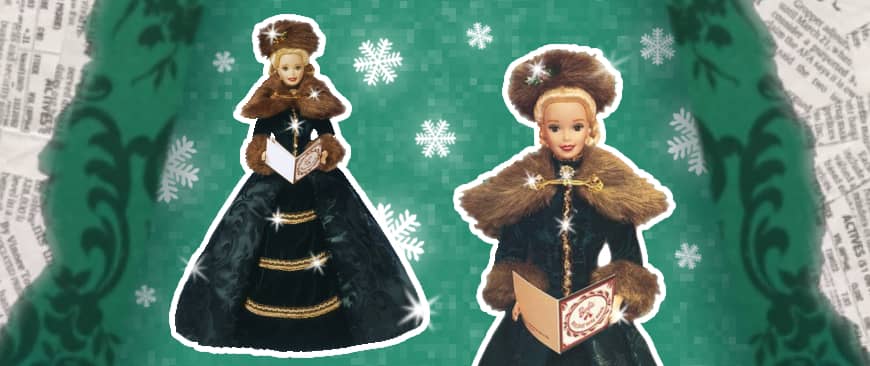 Source: 90stoys
Holiday Caroler Barbie was a limited Christmas edition doll that everyone wanted to get their hands on… and many still do! The holiday-themed doll boasts an intricate green ball gown with a faux fur trim, as well as a matching hat and cape, and even a book with the lyrics to Jingle Bells! The doll is now a sought after collectible for those who still love the dolls, retailing for $190.
7. Olympic Gymnast Barbie (1996)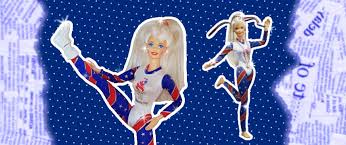 Source: 90stoys
The first Barbie to have a bendable knees, Gymnast Barbie was made in honor of the Atlanta Olympic Games in 1996. Her bendable knees meant that she could do a split both ways, and perform tricks like cartwheels and somersaults due to her waist joints also bending. The toy also came with props like a 'magical tumbling ring' to help her perform her tricks!
8. Bead Blast Barbie (1997)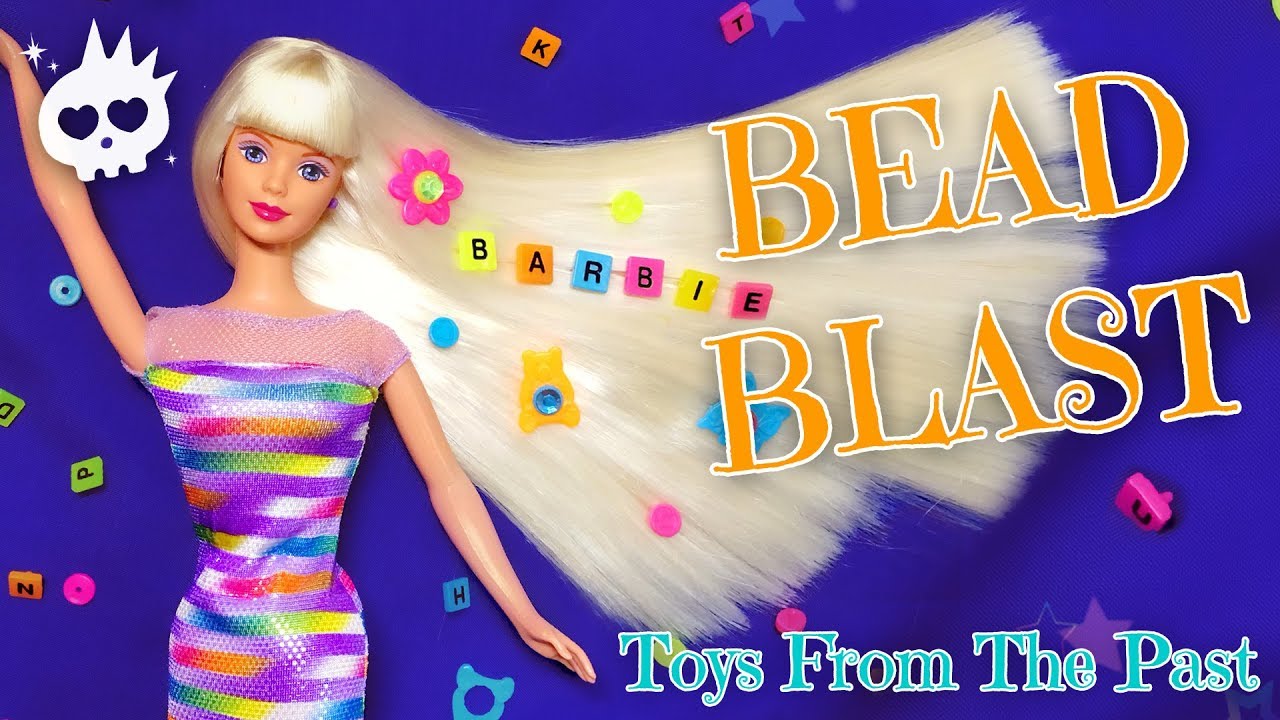 Source: Toys From The Past via YouTube
Riding the wave of Totally Hair Barbie's success, Mattel created Bead Blast Barbie as a new way to play with your Barbie's hair! The doll came with a set of beads and a pair of mini tweezers to place them in the dolls hair. The beads could also be used on the child, so you could even match your Barbie BFF! If you're feeling nostalgic, the dolls are still relatively easy to find, retailing for around $25.
9. Jam' N Glam Barbie (2000)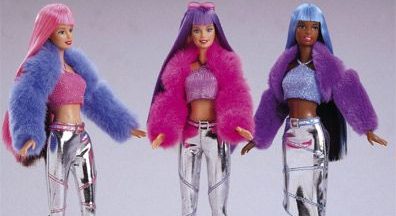 Source: Etsy
Even though this Barbie was technically born after the millennium, 90s kids still absolutely loved this Barbie! Jam' N Glam Barbies were true rockstars, with interchangeable hair colours and extensions for both doll and owner. You could also purchase a tour bus and stage to really complete the superstar lifestyle!
10. McDonald's Barbie (1991)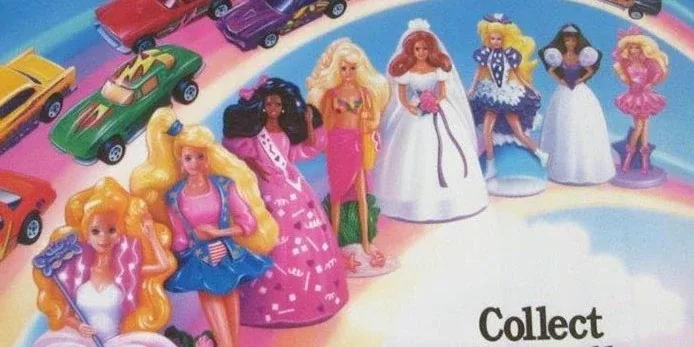 Source: Barbie Wiki
McDonald's Barbie toys were some of the most popular Happy Meal toys ever known. These were limited edition miniature versions of existing Barbie's that could fit right in your pocket. Available dolls included the iconic Happy Birthday Barbie, Hawaiian Fun Barbie and many more! Running alongside this was also a Hot Wheels option for those who did not want a Barbie.