Having colours or tones that fade into each other is the latest trend, not only in hair styles but now in weddings too!
Ombre cakes are particularly popular this year. These beautiful cakes are fashionable and stunning. They probably taste great too!
1. Orange and peach 2 tier cake with flower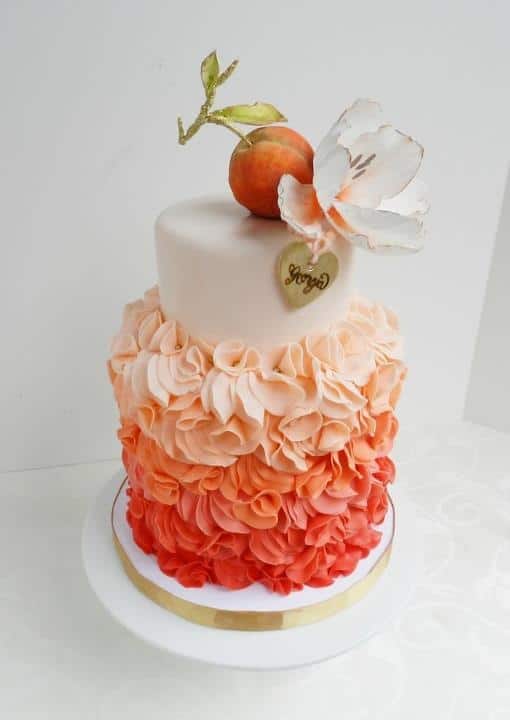 2. Teal and turquoise 2 tier with while rose and ruffles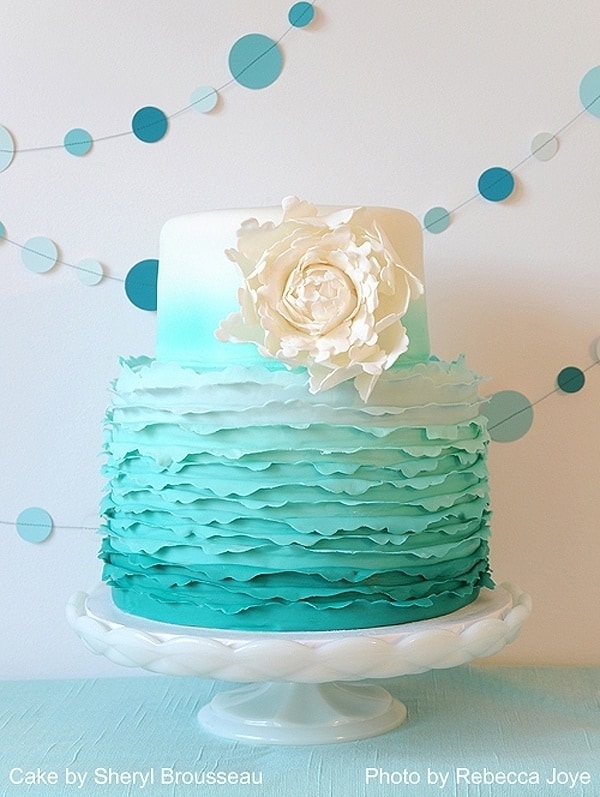 3. Red, orange, yellow and white with a calla lily on top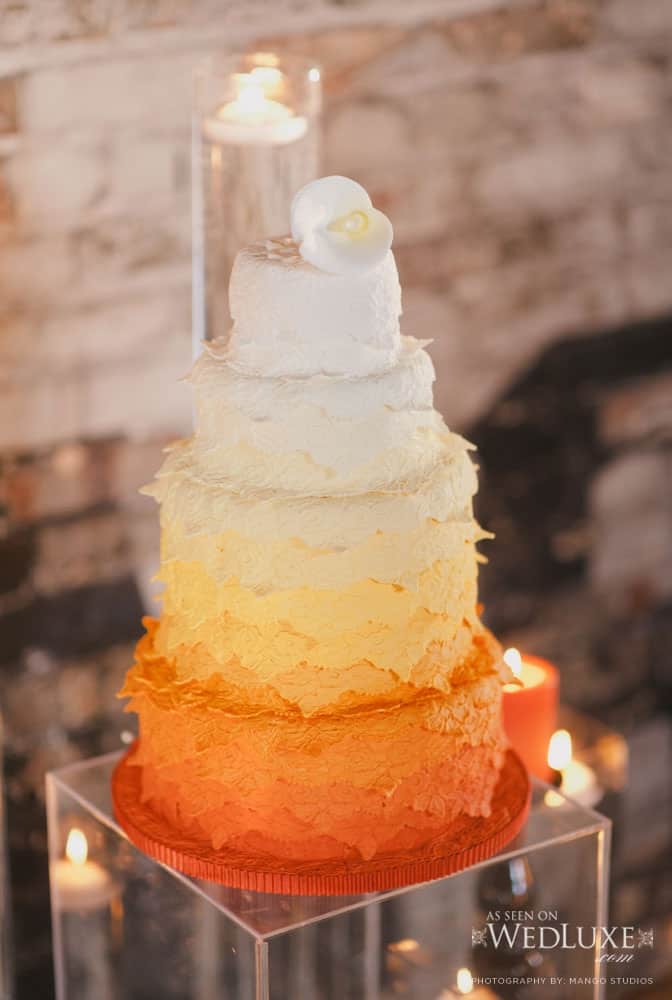 4. From hot pink to blush pink with icing flower and pearls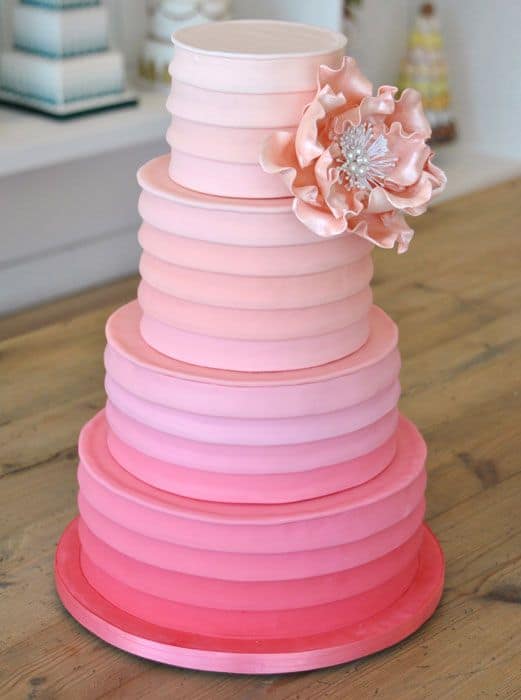 5. Cool pink/purple with buttons on 3 square tiers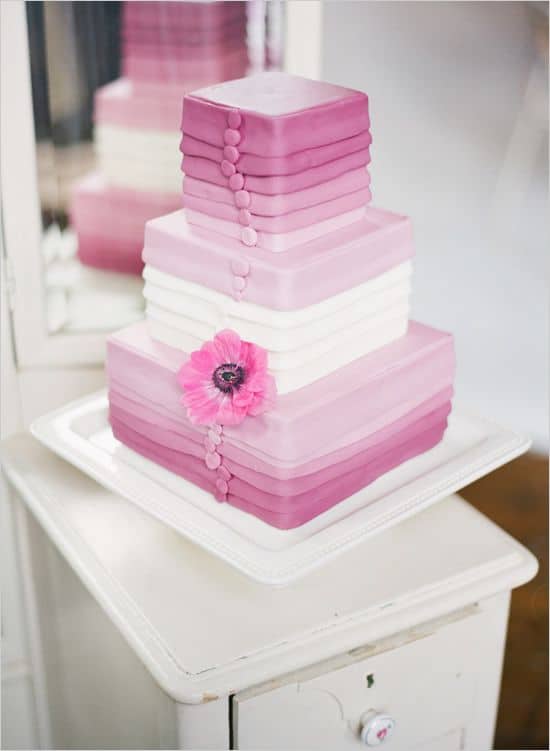 6. Ruffles and cupcakes in cream to fuschia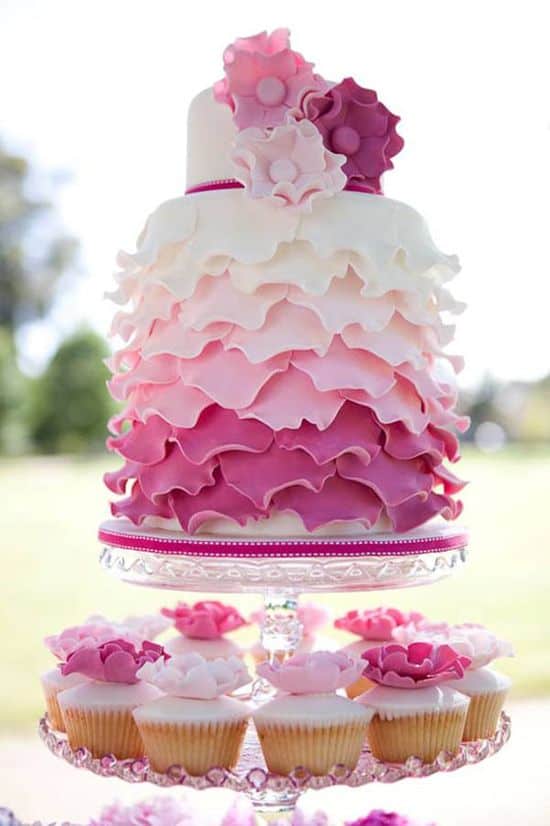 7. Simple and orange tall round cake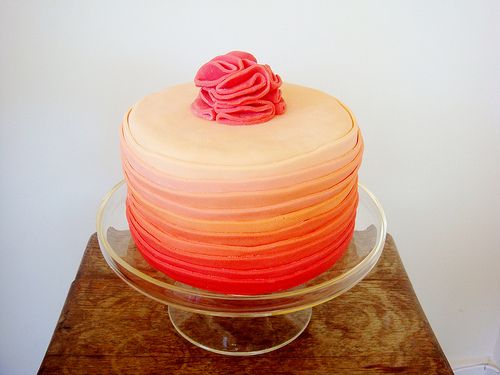 8. From dark purple to pale pink with flowing icing flowers to match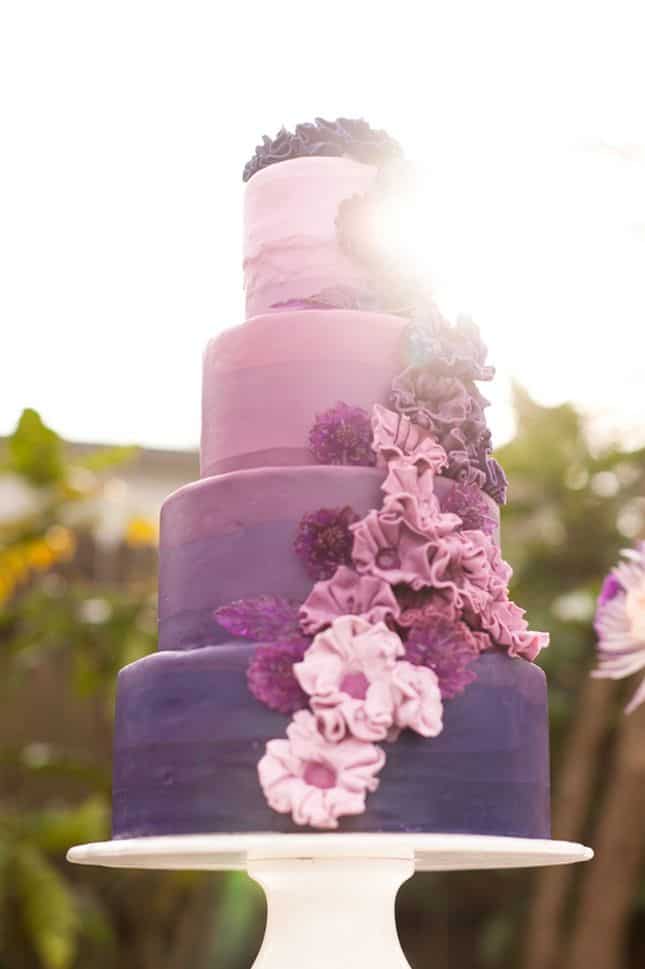 9. Red to pink with a gold heart on top
10. Purple, lavender and white 2 tier cake with ruffles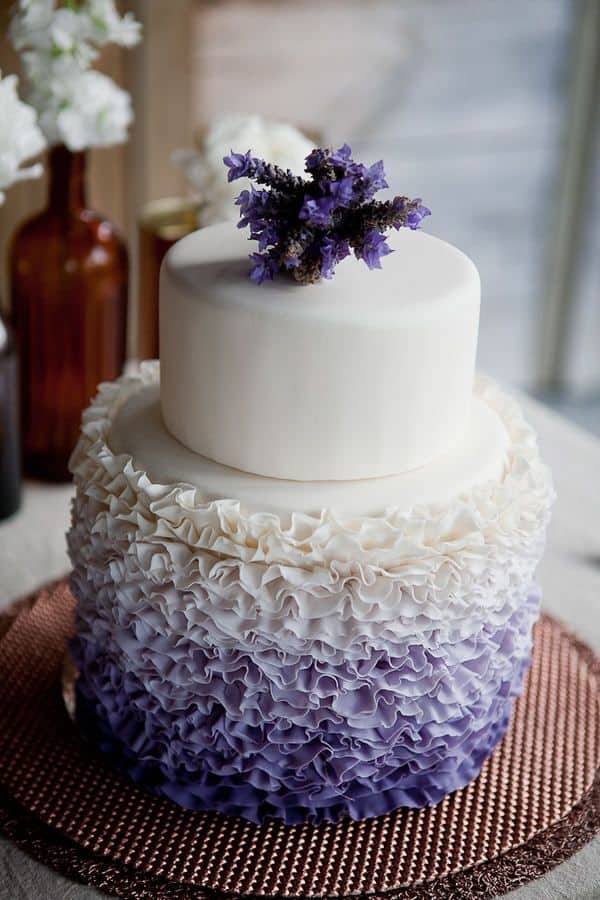 11. Green vintage style cake with peach icing flowers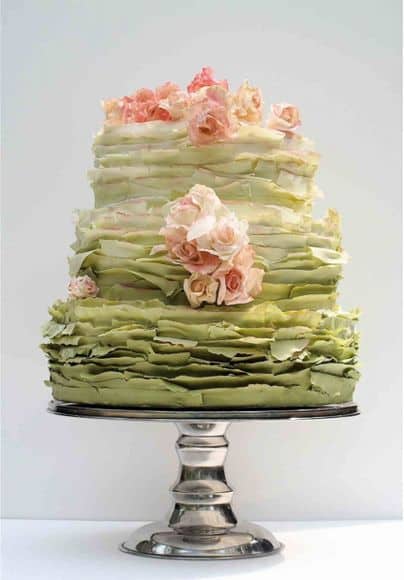 12. Hot orange, yellow and lime green with hot pink icing roses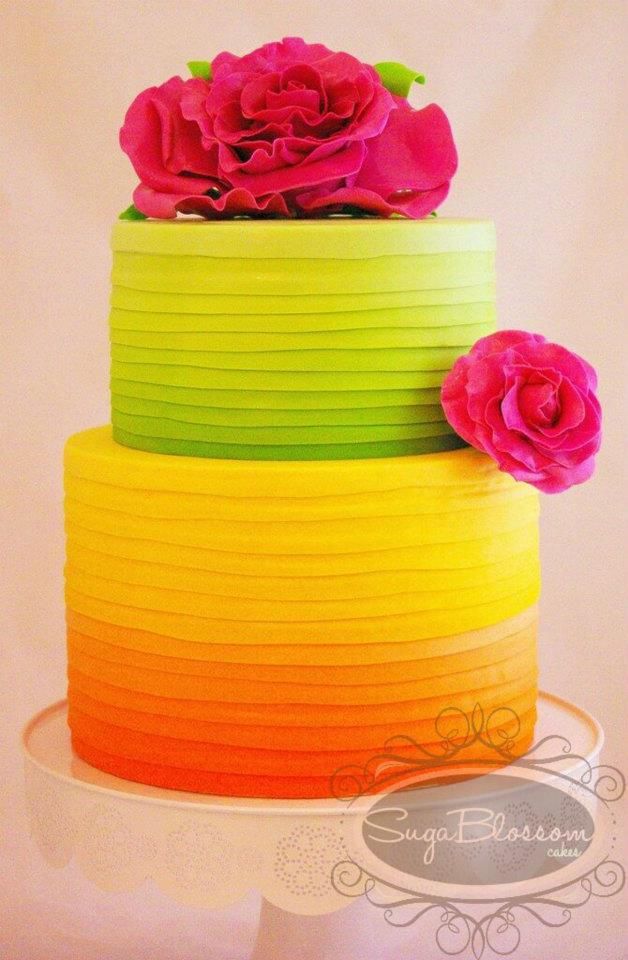 13. White cream icing with ombre pink layers inside
14. Simple lavender 3 tier tall cake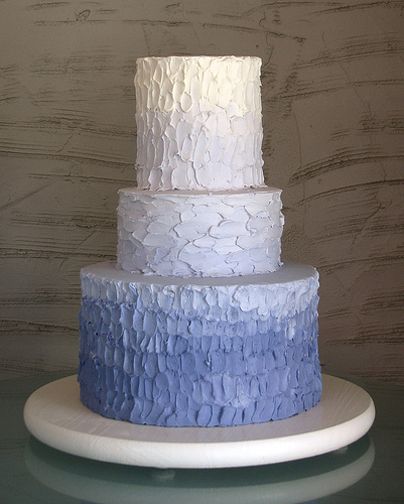 15. Teal to white ruffles and beading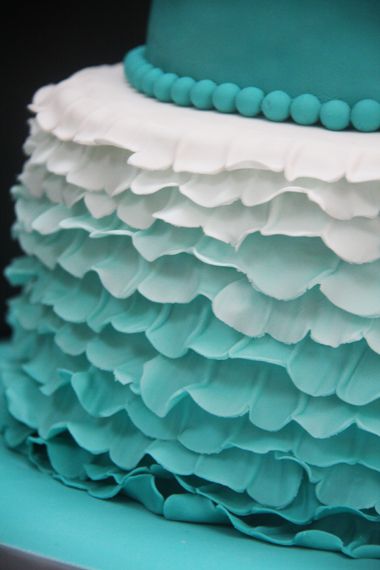 16. Bright yellow to white tall wedding cake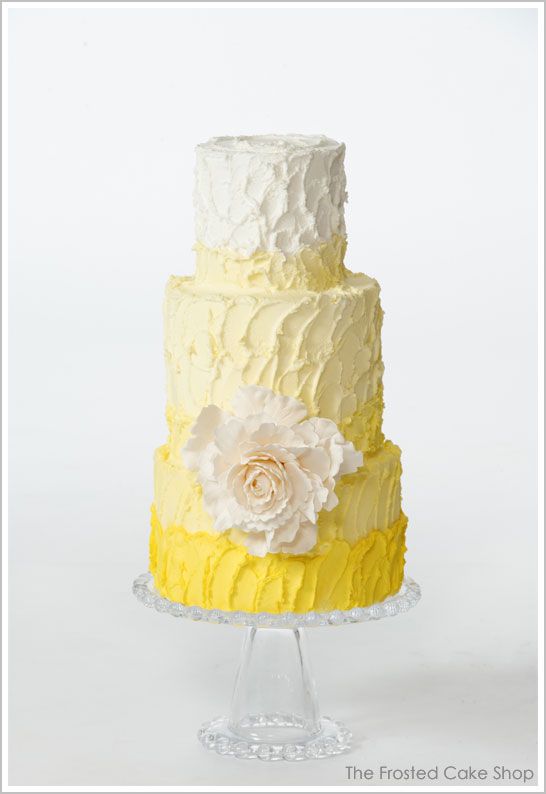 17. Pink swirls with pink ombre layers inside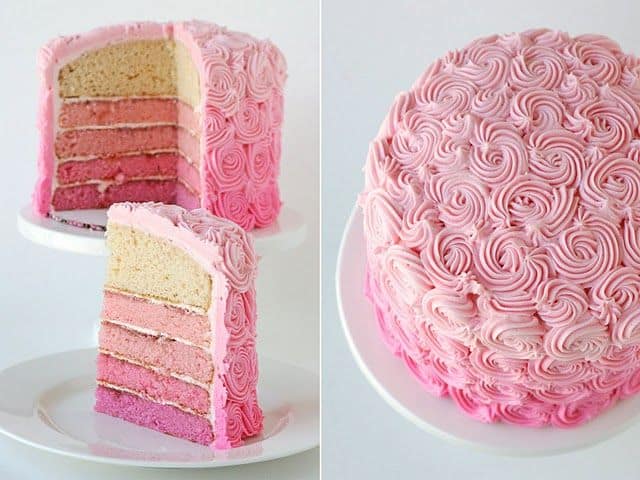 18. Frosted orange to yellow cake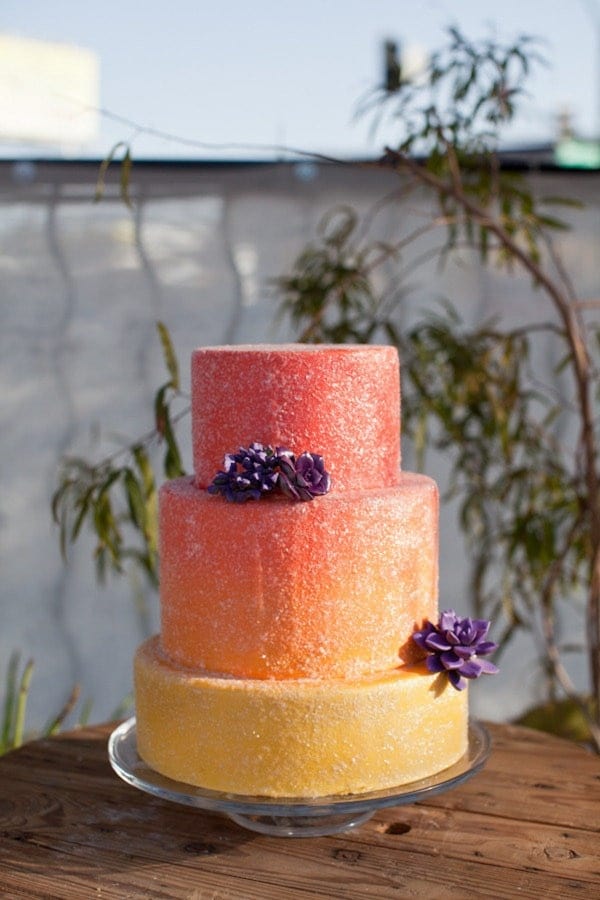 19. Cream to brown modern masterpiece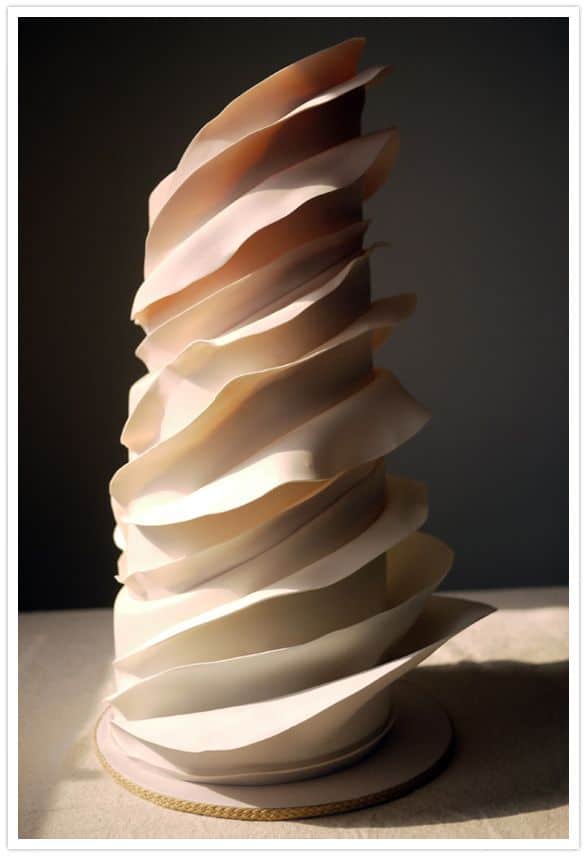 20. Modern white 3 tier cake with orange to pinks tripes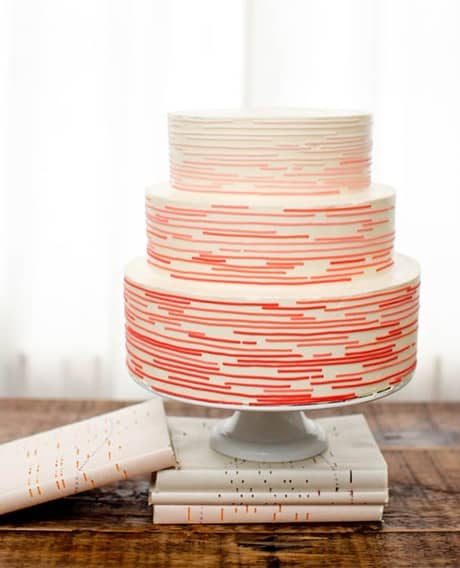 21. Eight layer, square stacked blue to white cake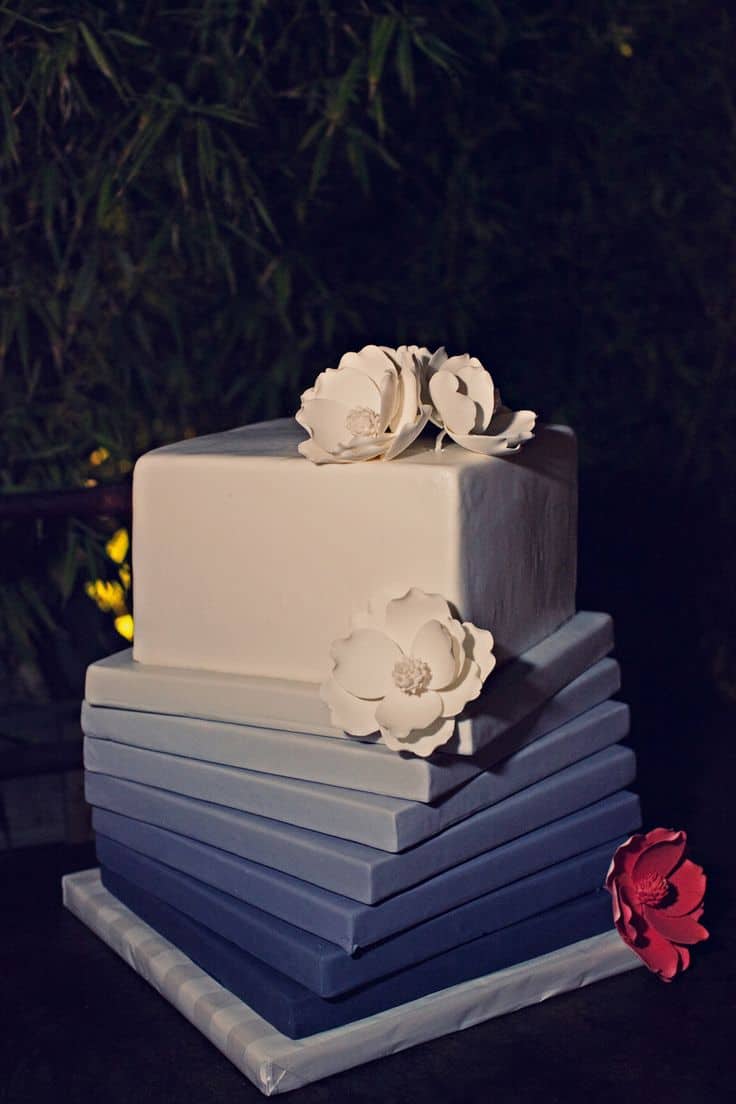 22. Warm pink to beige ruffle/petal cake
23. Purple, white and lavender cake with a twist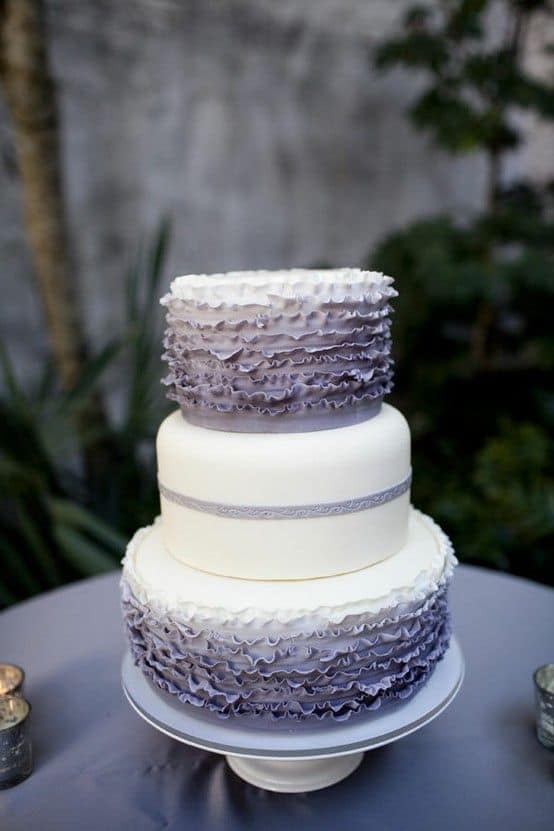 24. Modern green ombre wedding cake with unusual apple cake topper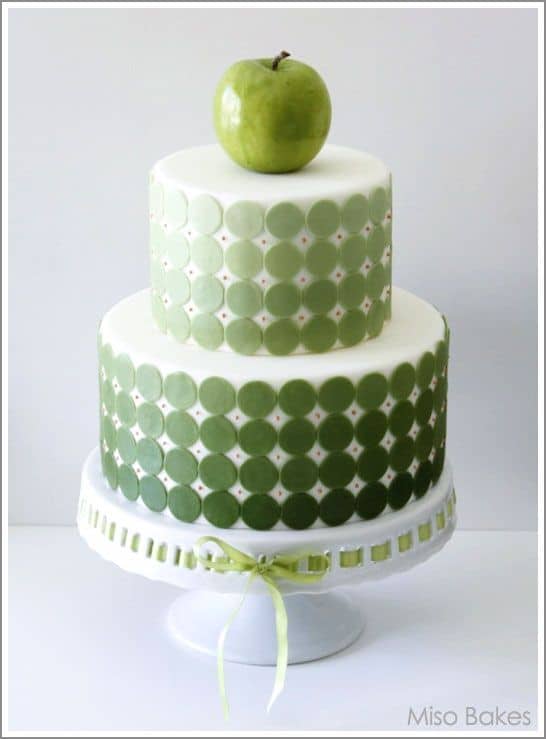 25. Grey to white 4 tier tall cake with black flower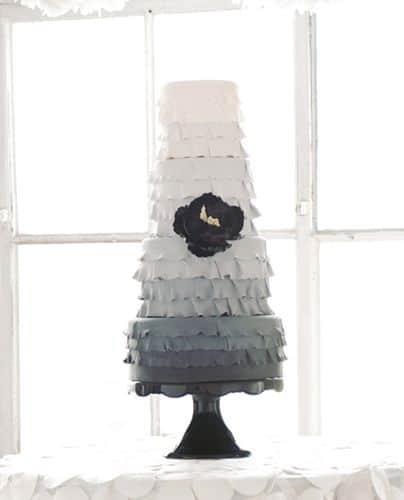 26. Purple, lavender and white tall 2 tier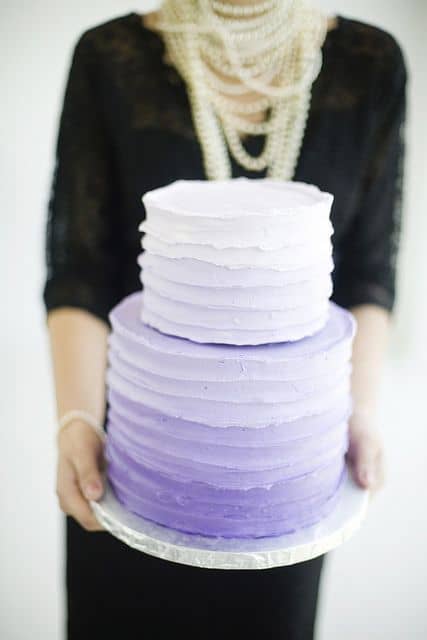 27. Hot pink to cream 4 tier cake with large cream flower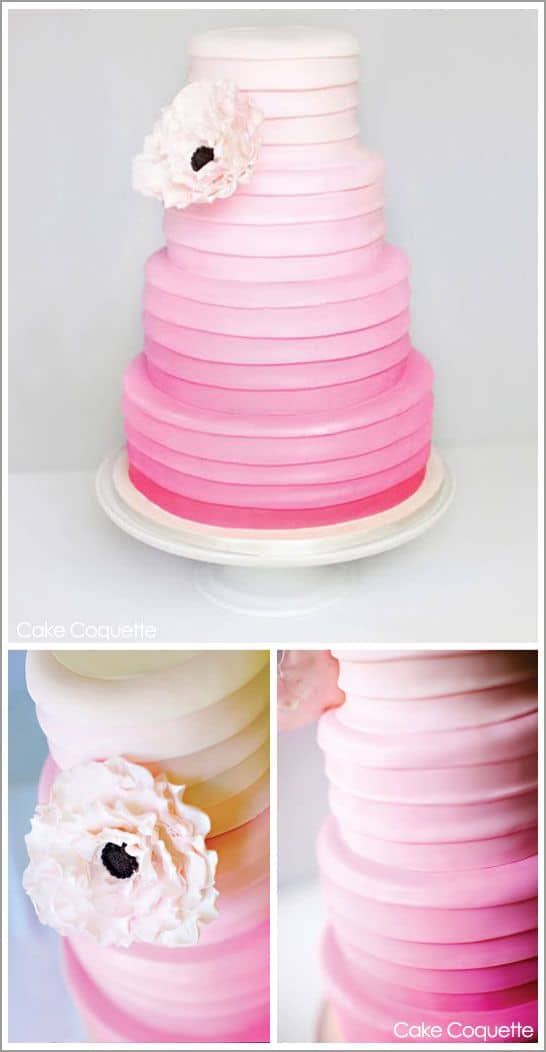 28. Lemon to white ombre cake, perfect for summer wedding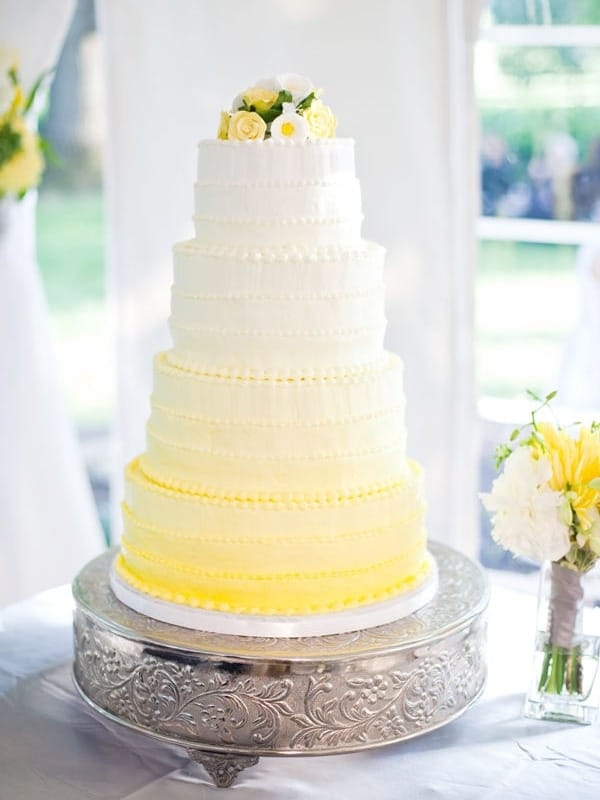 29. Large ivory 4 tier cake with ombre orange, pink and peach flowers with pearls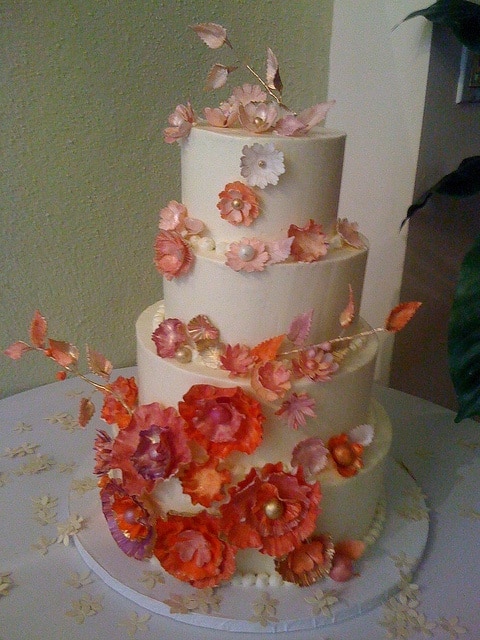 30. Bright pink to pale peach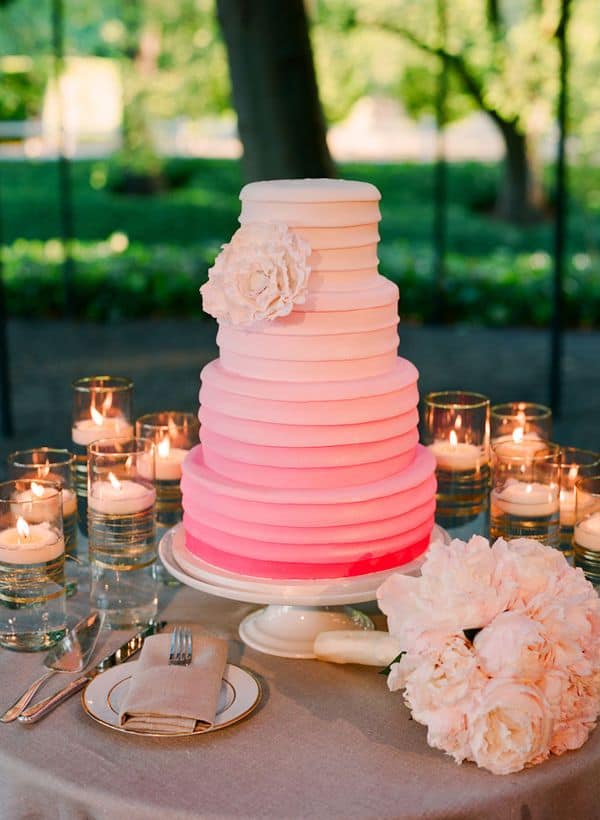 31. Subtle navy to baby blue
32. 4 tier cupcakes with pink and purple, topped with rose icing and butterflies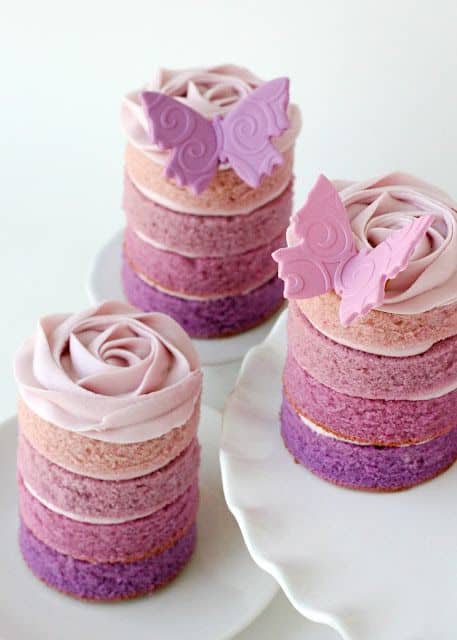 33. Red rose, wide 3 tier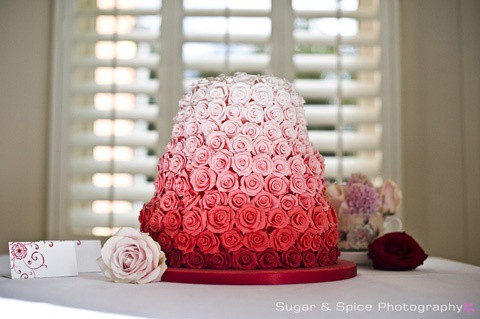 34. Pink and cream ombre inside and out
35. Orange and peach tall wedding cake with traditional bride and groom topper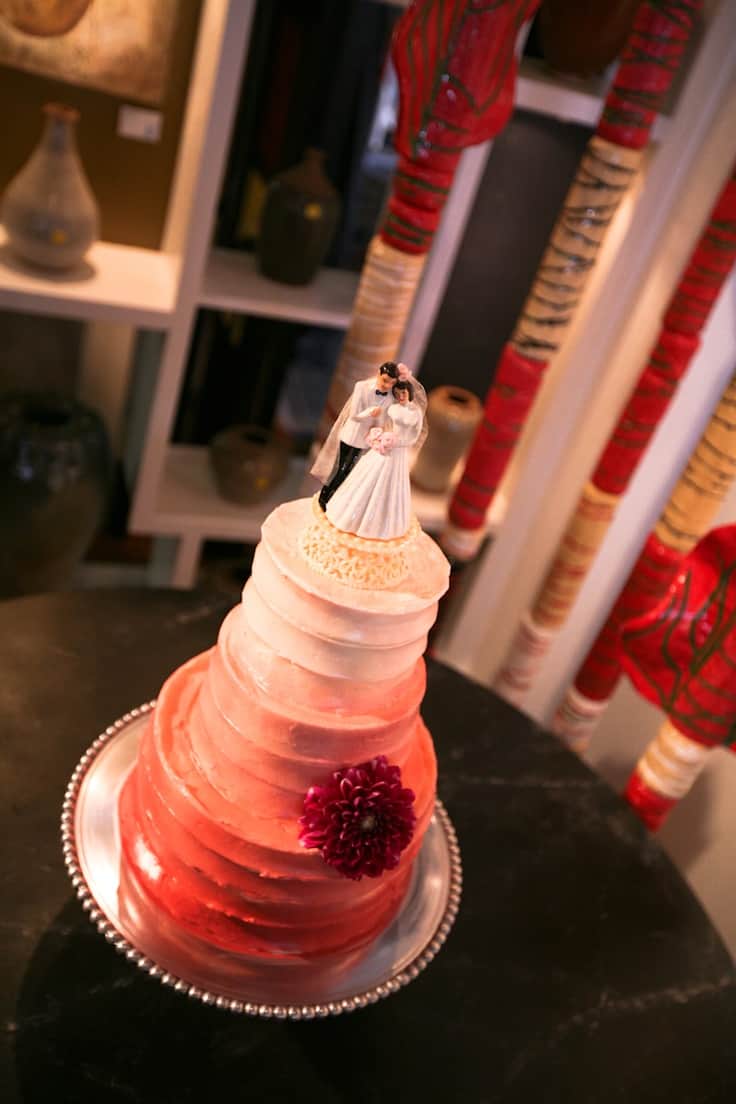 36. Red, purple and peach ruffle cream cake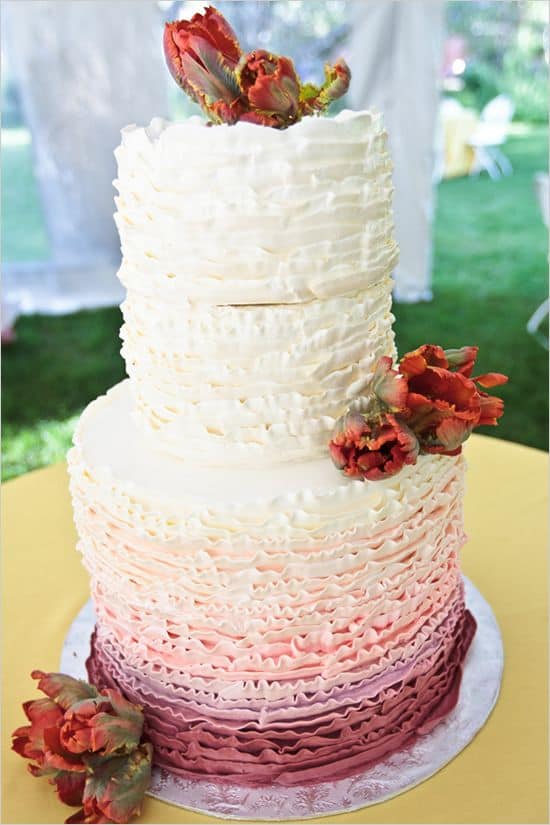 37. Beige to rose pink with large beige iced rose on top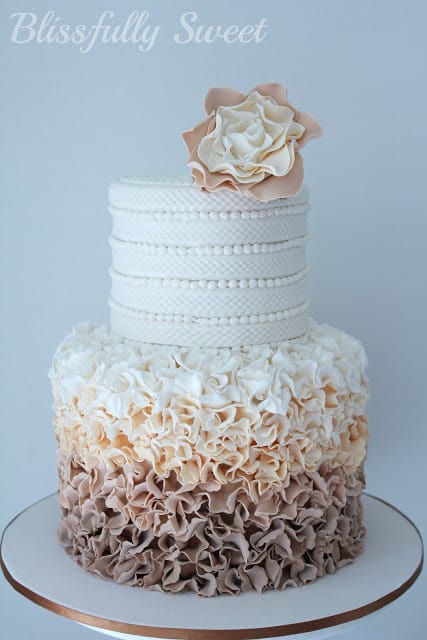 38. Striking purple and white 2 tier cake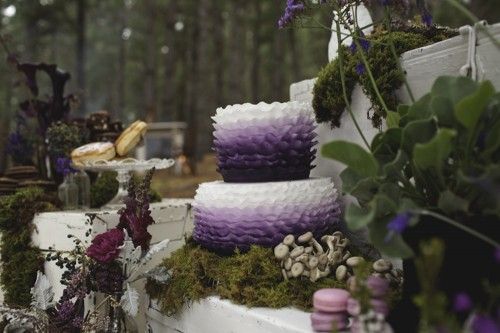 39. All shades of pink on simple white 3 tier cake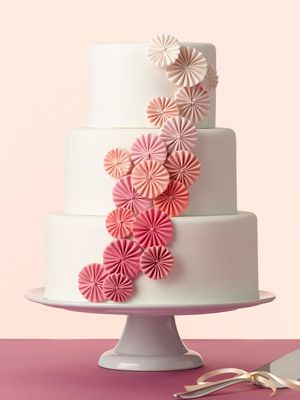 40. Grey to white polkadot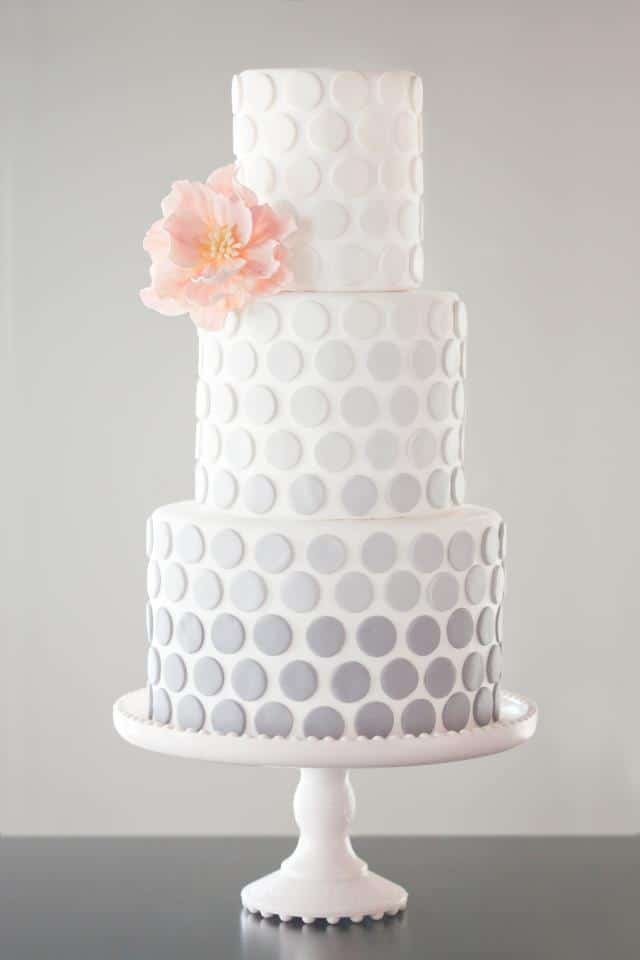 41. Simple orange to white with ruffles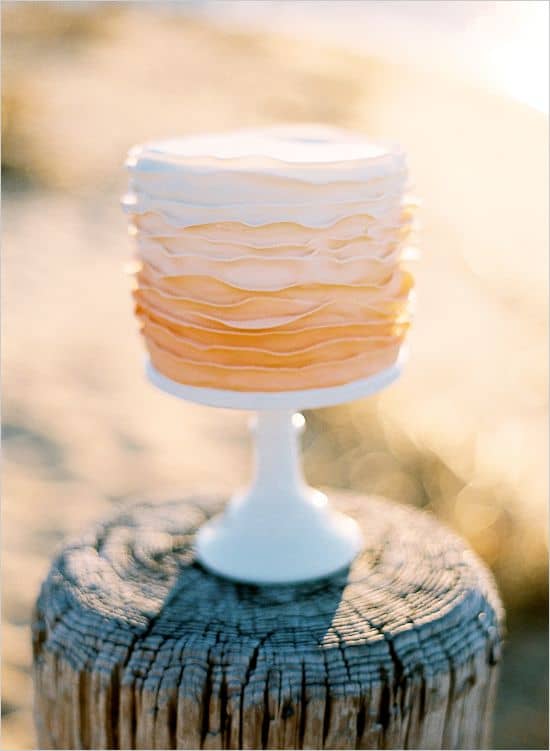 42. Chocolate orange cake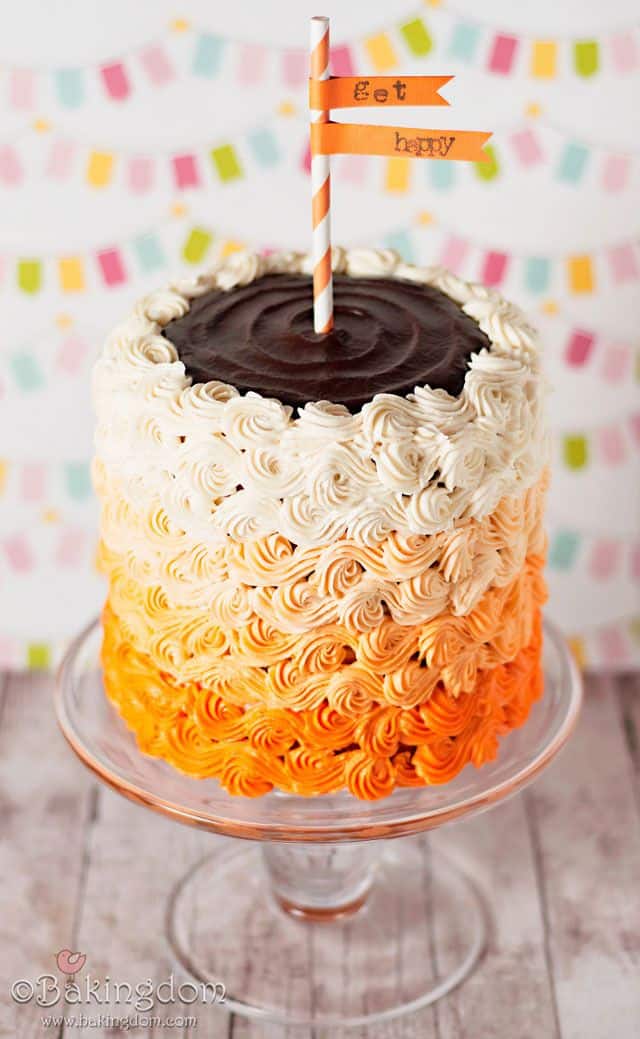 43. Orange ombre with a twist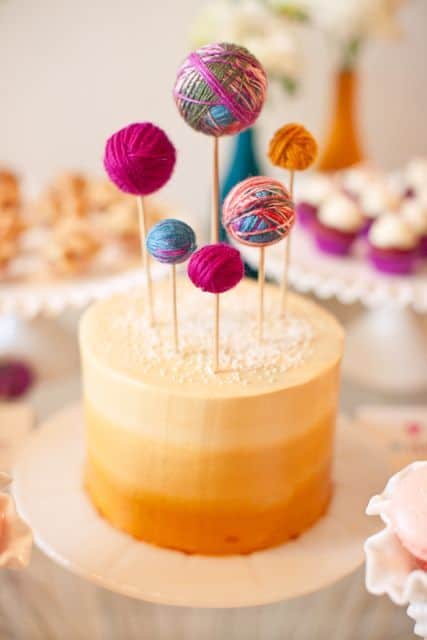 44. Pink and peach better cream cake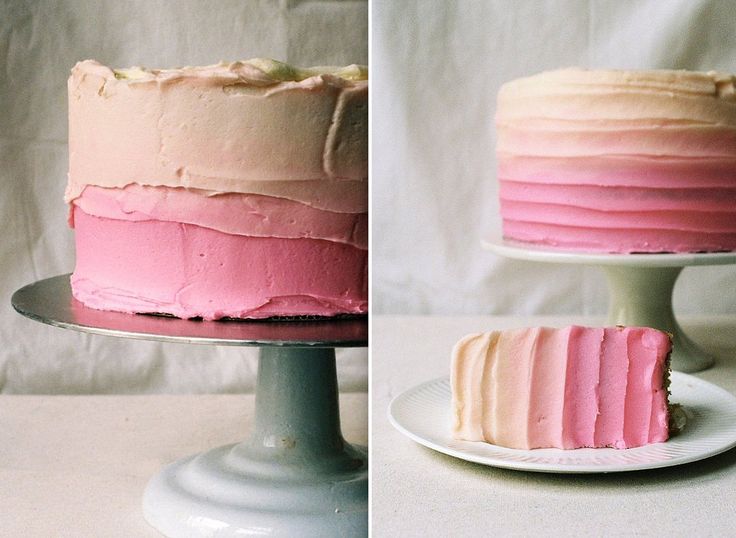 45. Orange and white simple ruffle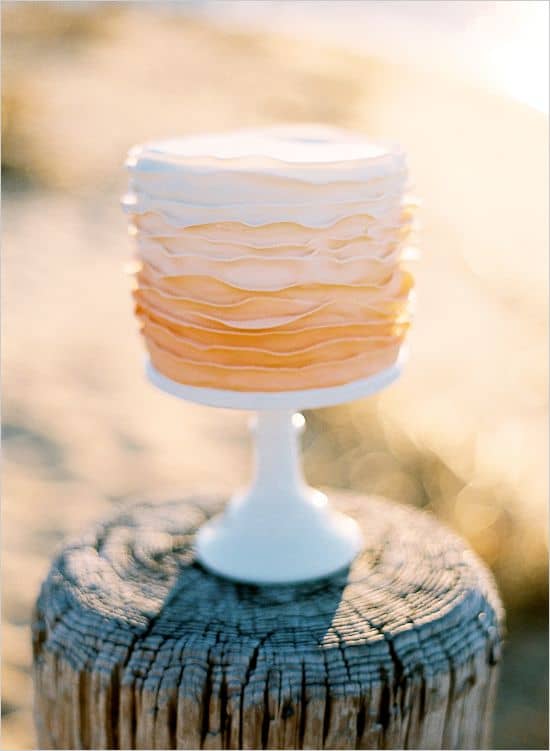 46. Baby pink 'love' cake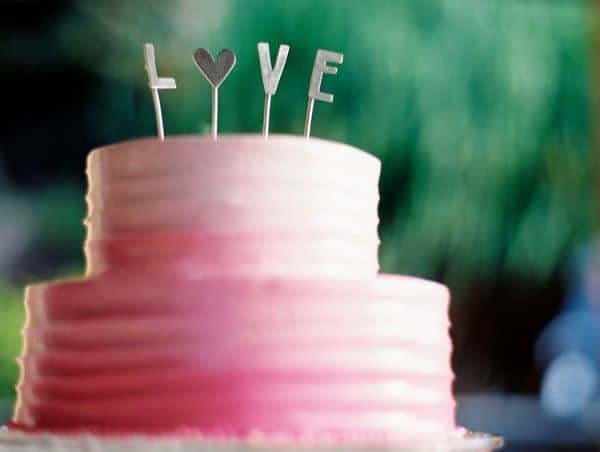 47. Lavender to turquoise cake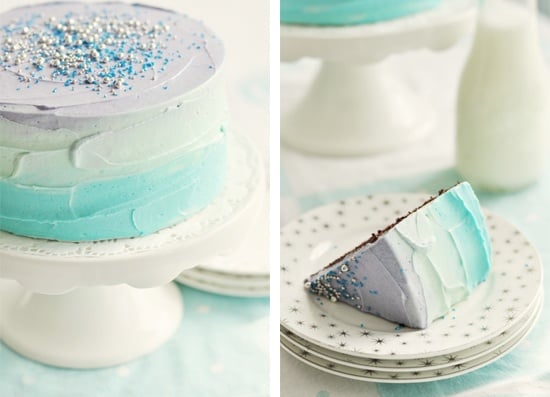 48. White cake with green ombre iced ribbons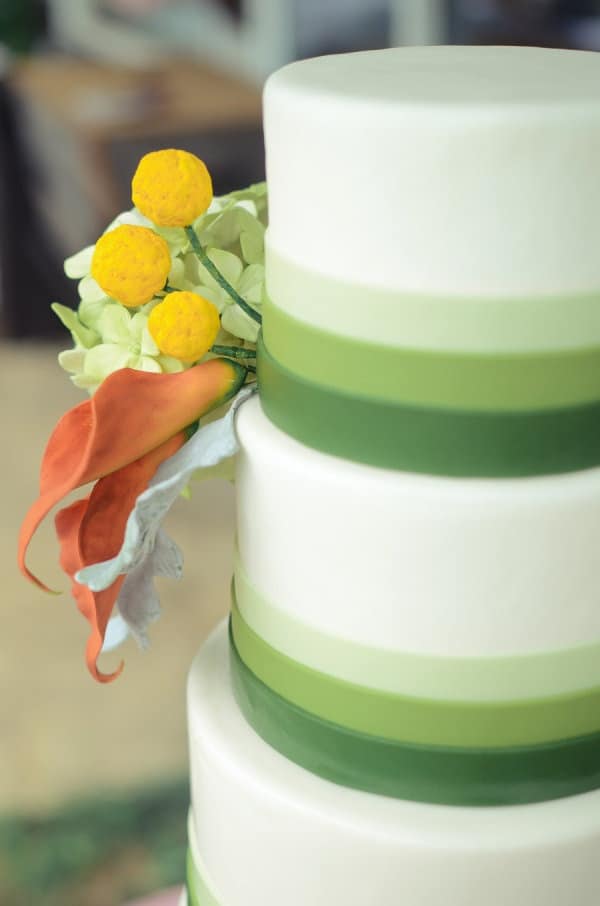 49. Modern 3 tier square orange, peach and white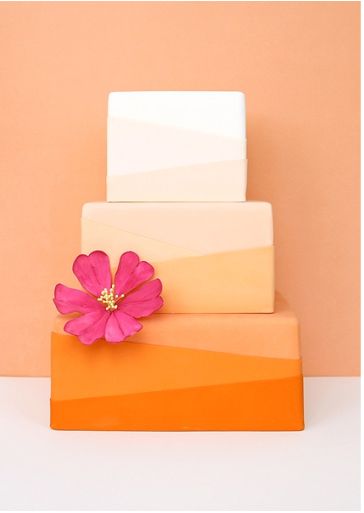 50 & 51. Turquoise and teal ombre cakes with flower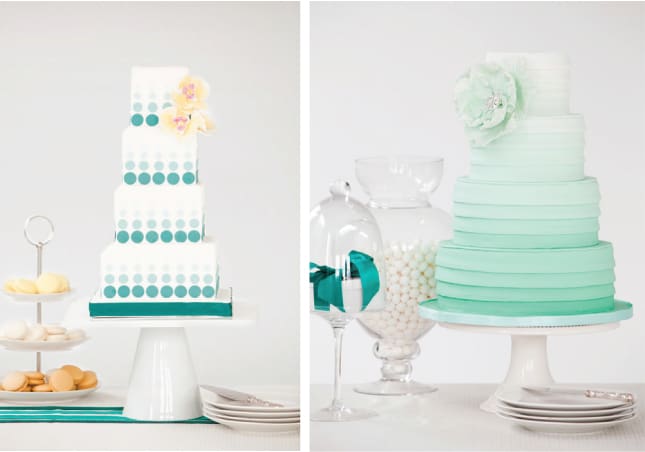 If You Are Planning A Wedding, Visit Paper Themes For Personalised Wedding Stationary, Wedding Signs And Photo Backdrops.