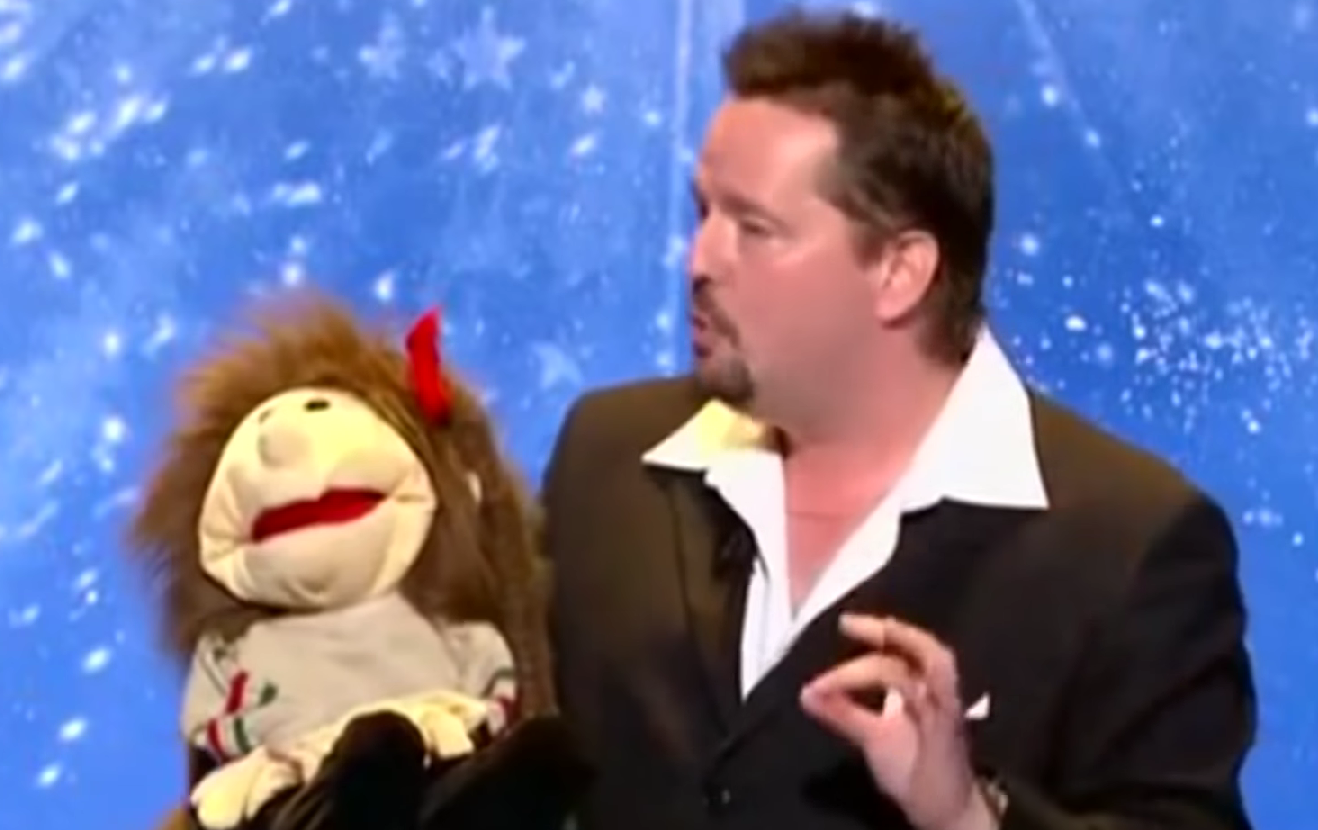 Season One: Bianca Ryan then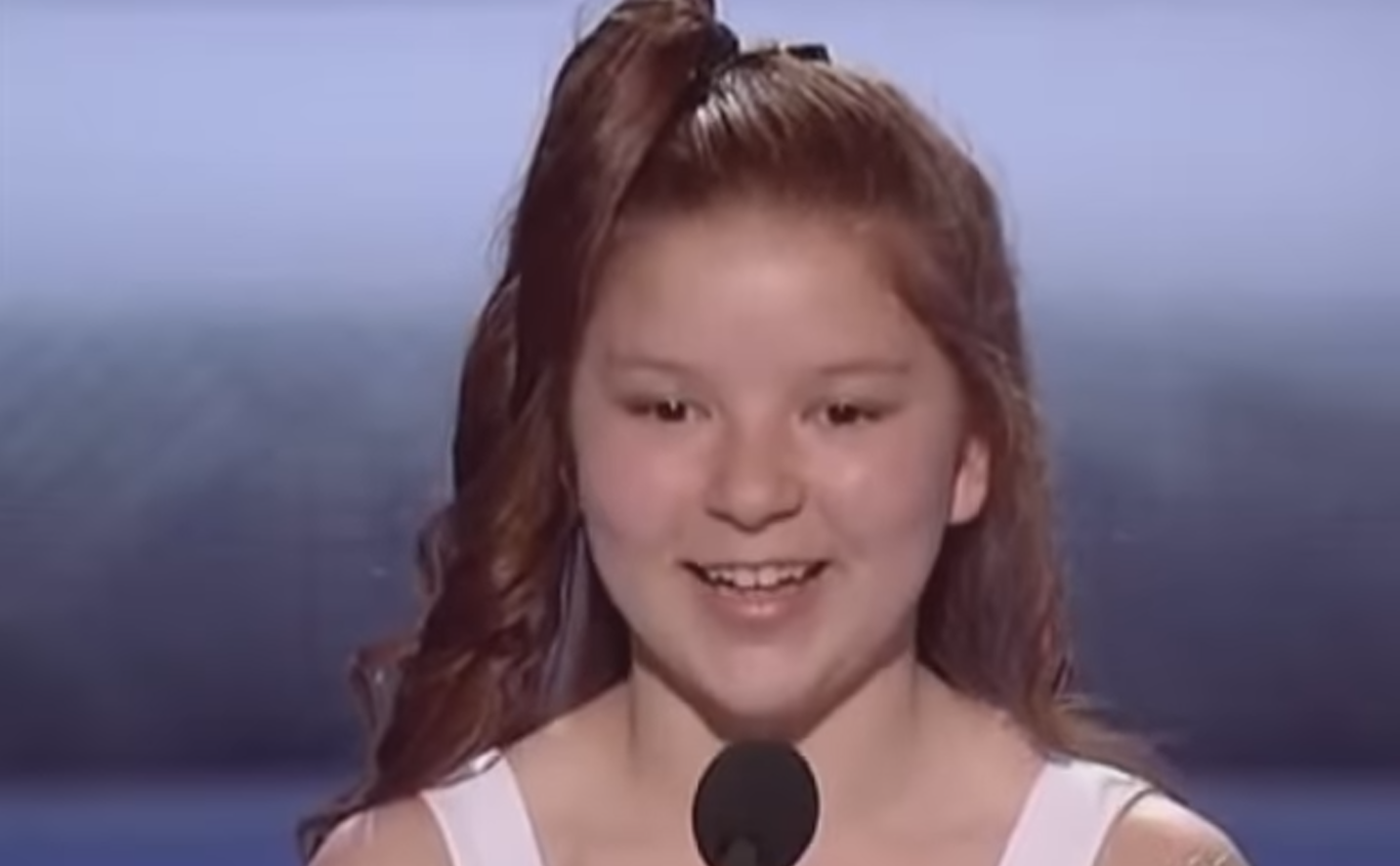 Credit: Best Auditions.nl via YouTube
The very first season of America's Got Talent saw 11-year-old Bianca Ryan snatch the show's cash prize of $1 million. She had only been singing for three years and chanced upon the auditions in NYC that were happening the same day as a family outing. She almost left without performing, but her infectious show-tune performances won over the judge's hearts.
Now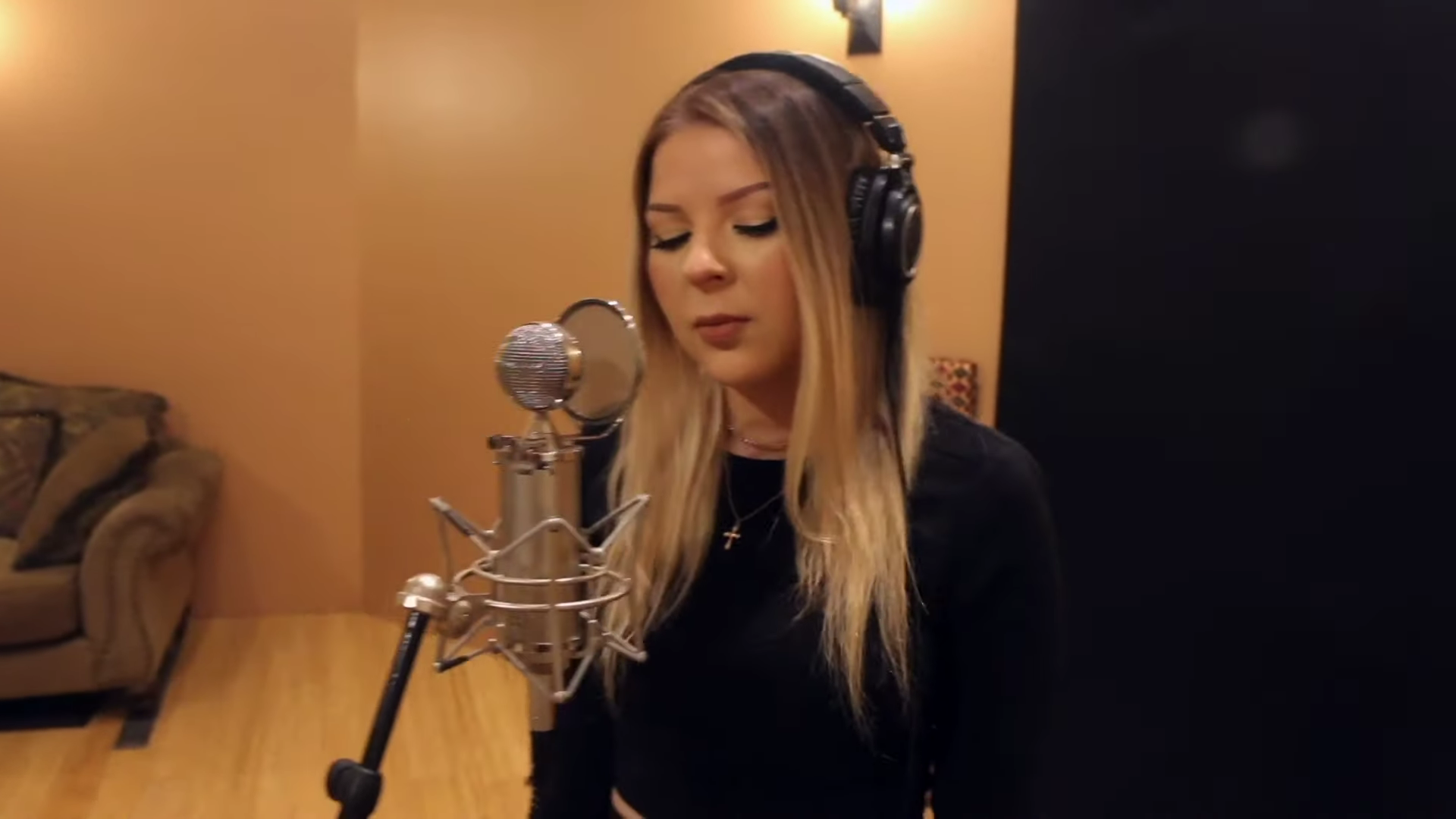 Credit: biancaryan via YouTube
The practice and dedication it takes for such a young performer to compete on the reality TV stage was costly for young Ryan. After her victory, she suffered from vocal chord paralysis and underwent surgery, resulting in a ten-year break from singing. She's back in the fold these days, having sung the national anthem for Jake Paul's blockbuster 2022 Maddison Square Garden fight.
Season Two: Terry Factor then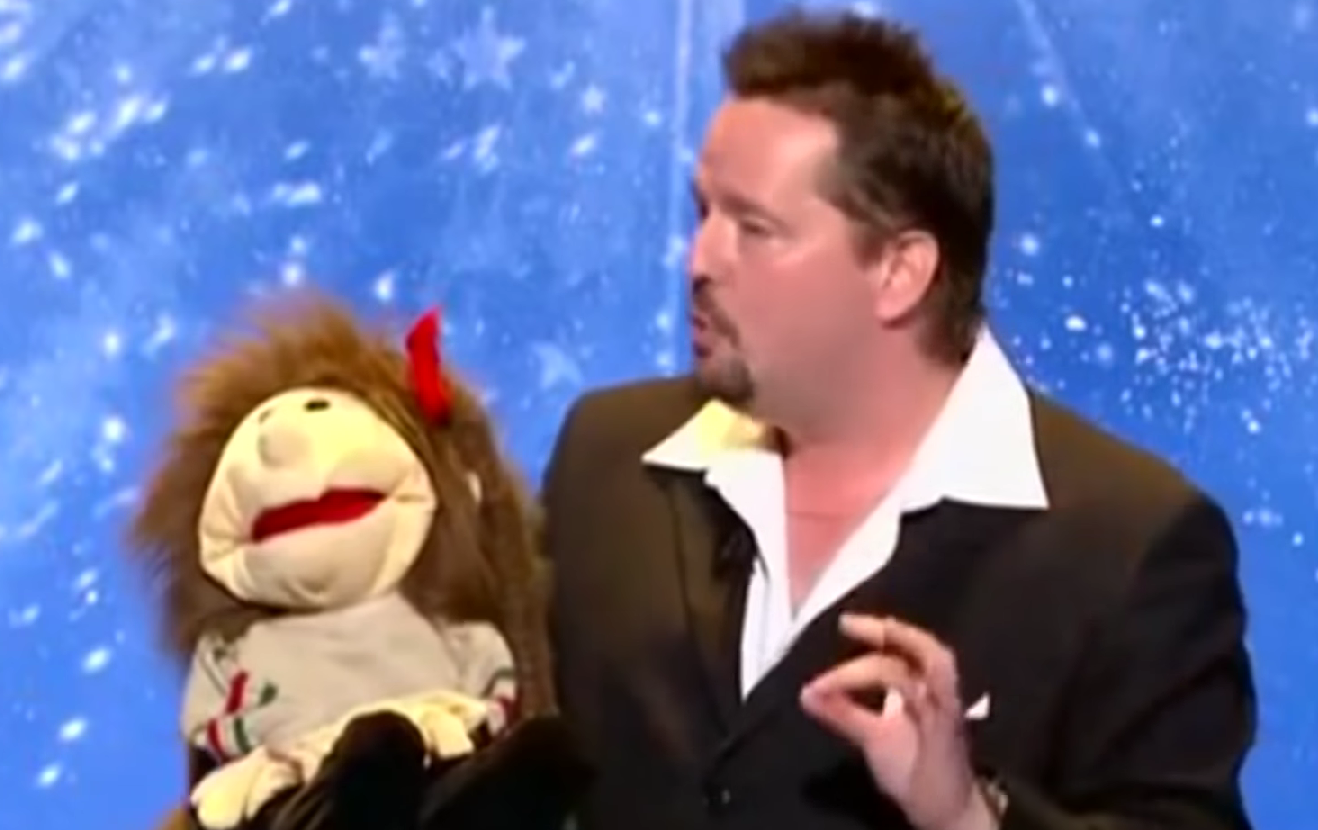 Credit: Steve Whiteman via YouTube
Ventriloquism has seen a steep decline since the invention of every form of entertainment post its conception, but a few brave souls keep the art form alive. Terry Factor didn't just use his puppets for cheap gags, he could make them belt out notes like nobody's business while he stood there mugging it to the camera with a mouth of stone.
Now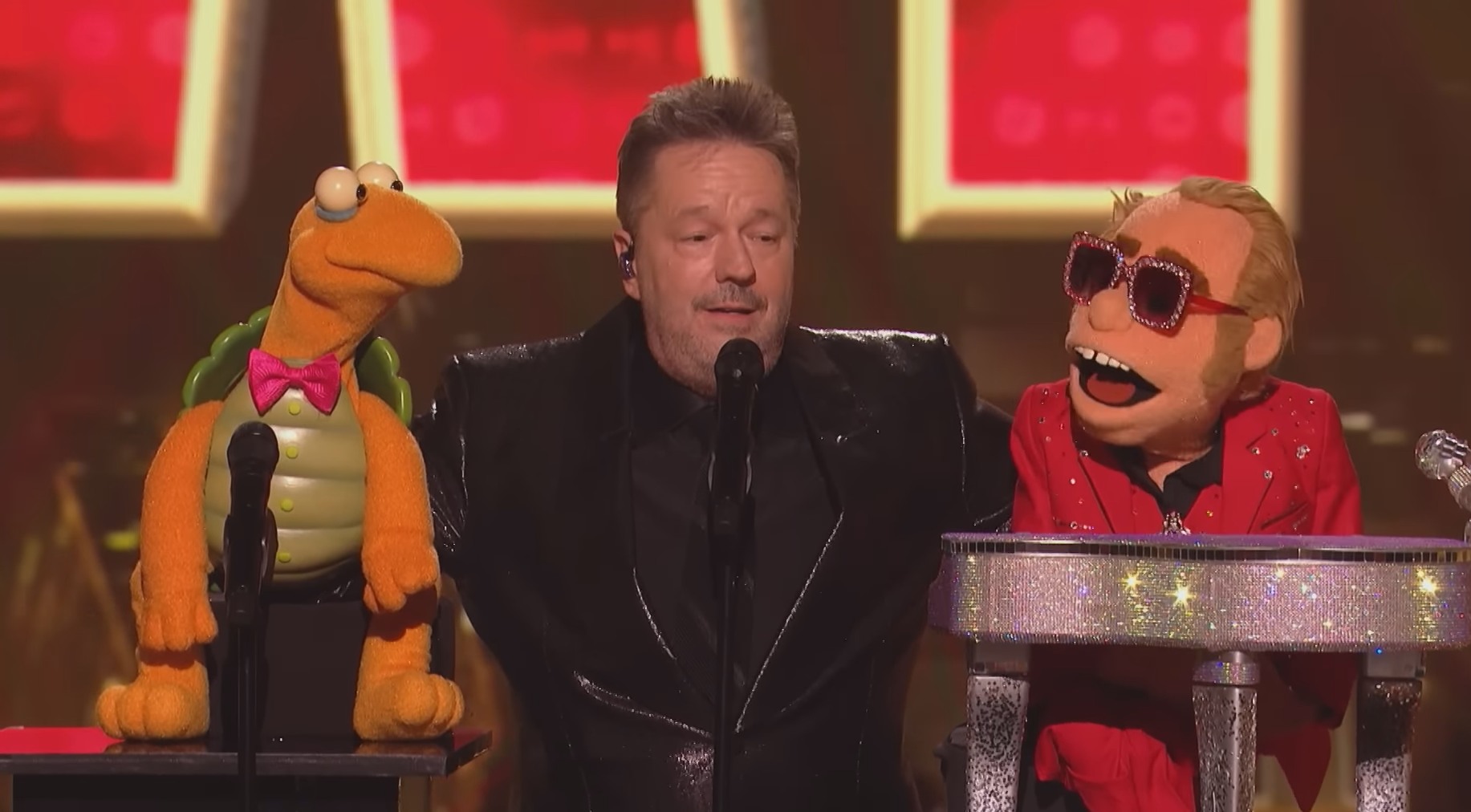 Credit: America'sGotTalent via YouTube
Factor got into puppetry at only 10 years old, and it's clear he was world-class before he ever stepped on the AGT stage. Where do world-class live entertainers dream of ending up? Viva Las Vegas baby, and that's where he made his home between touring and charity work. However, he did return to TV for the AGT 2023 All-Stars show.
Season Three: Neal E. Boyd then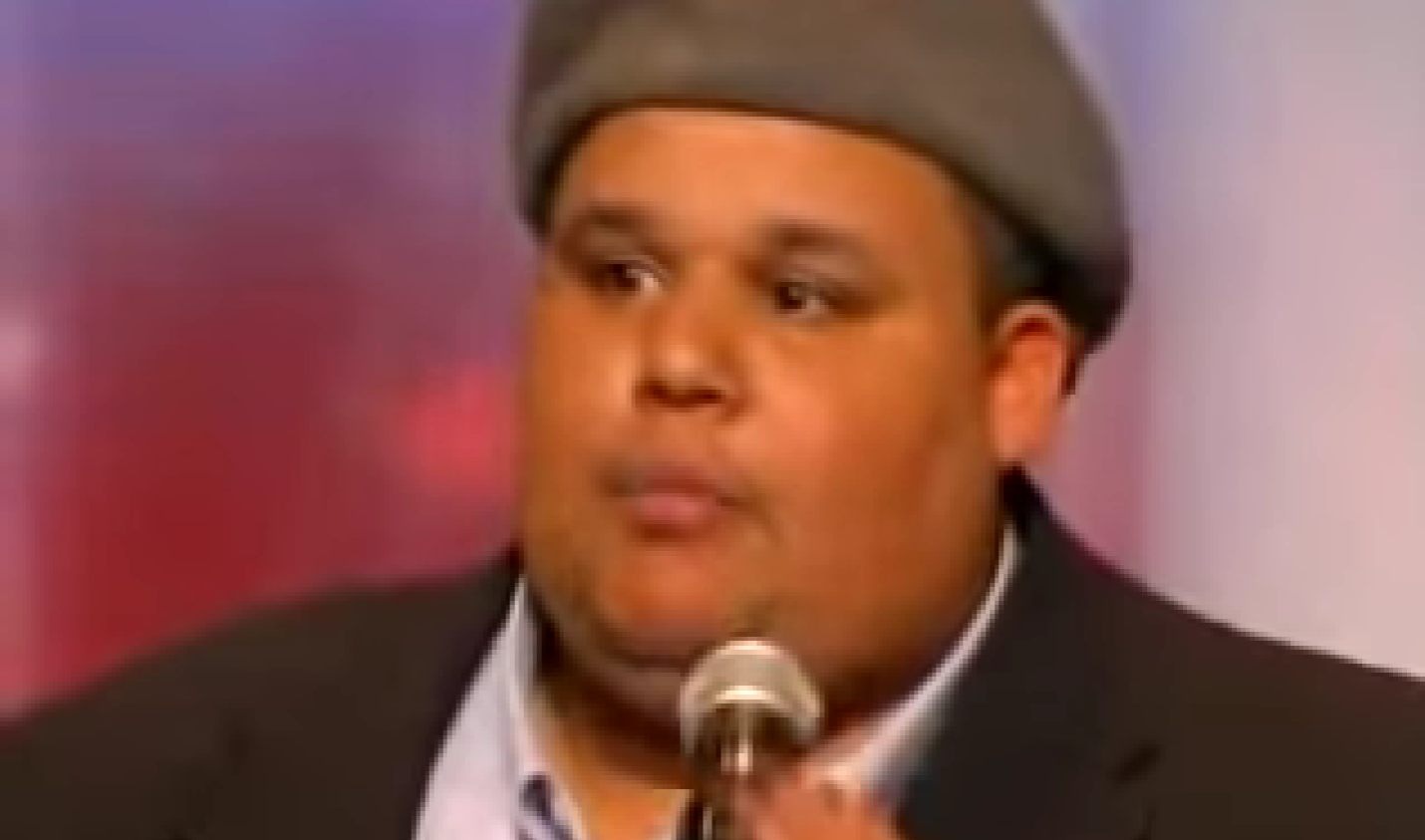 Credit: nealeboyd via YouTube
Boyd's larger-than-life personality came from his upbringing in Georgia, and his honest-to-goodness work ethic. A Three Tenors CD set him on his course to a music degree and a prolific political career before he ever locked eyes with Simon Cowell. His rendition of the pop-opera staple Nessun Dorma brought people to tears.
Now
Credit: Timseid1 via Wikimedia Commons
After a post AGT career that involved performing for several presidents, and running for office himself, Boyd tragically passed away in June 2018 from liver disease. The country mourned together as touching tributes rolled in from fellow AGT alumni, his family and friends, and the countless lives his music brought beauty to.
Season Four: Kevin Skinner then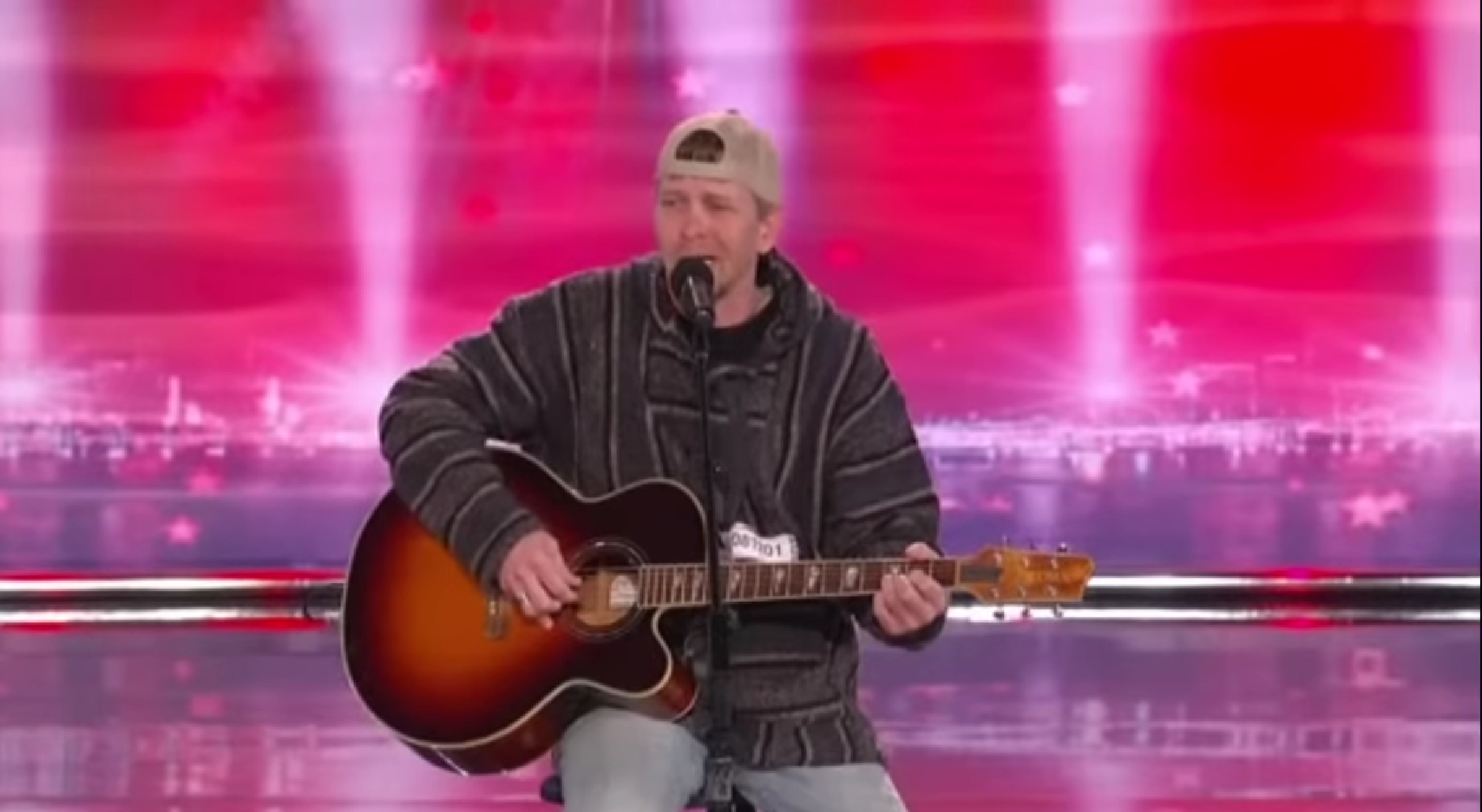 Credit: Zaldhie via YouTube
His unassuming energy and heavy Kentucky way of talking disarmed audiences, who had no idea what to expect from Skinner. In retrospect with the growth of the traditional country scene and all of its spin-offs, his soulful, melancholic performance of Garth Brook's If Tomorrow Never Comes was ahead of its time.
Now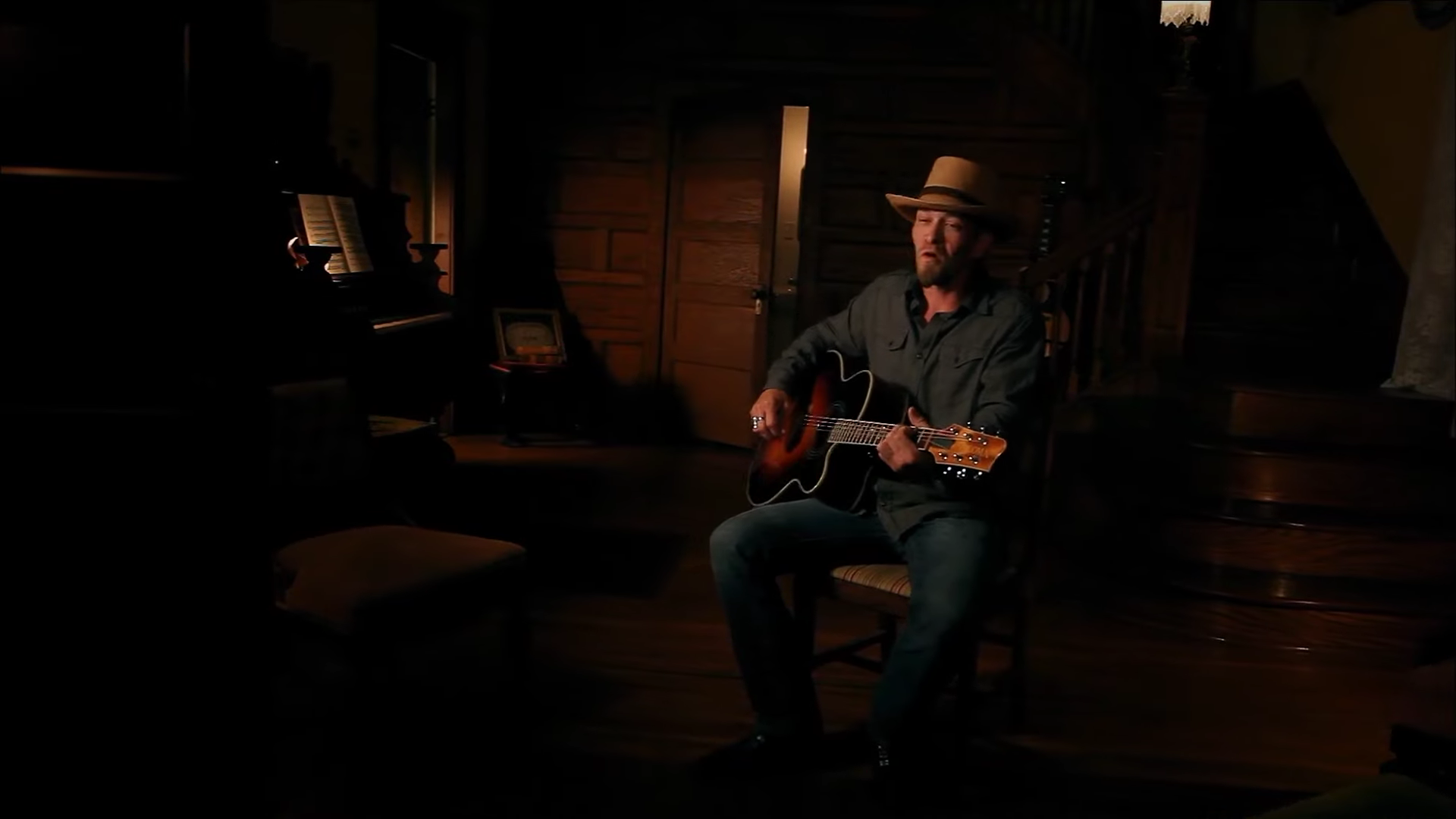 Credit: Starfactor via YouTube
Skinner was a struggling farmer before his audition, using music as a refuge from a life of hardship and a means to get by. After winning season four, he spent a few years performing and released an album in 2010. Since then he has remained out of the public eye, preferring a simpler, quiet life his talent had earned for him.
Season Five: Michael Grimm then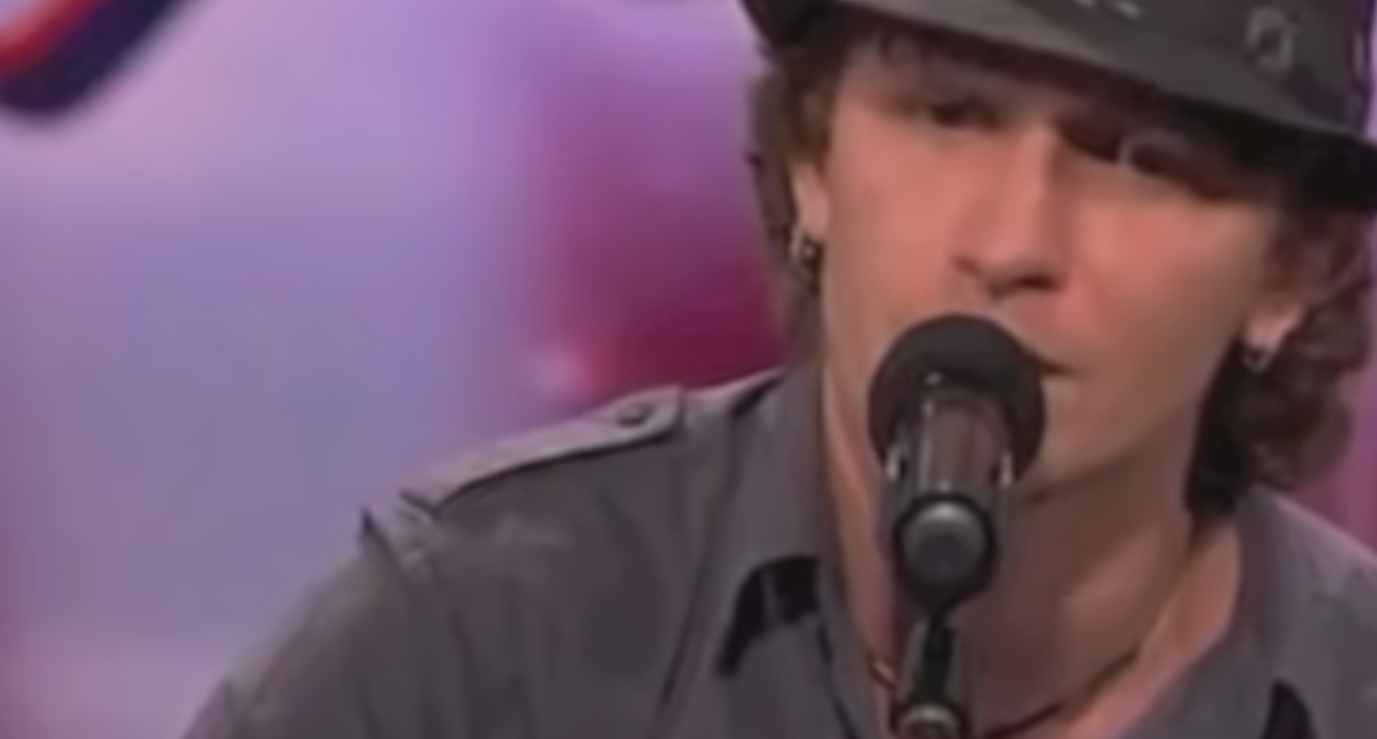 Credit: Michael Grimm via YouTube
It takes guts to audition for a talent show with an original song, but Michael Grimm had an air of determination about him from the first strum of his song You Don't Know Me. He had the voice and face of an angel, as well as the spirit, promising any money his music made him to his grandmother, who lost her home in Hurricane Katrina
Now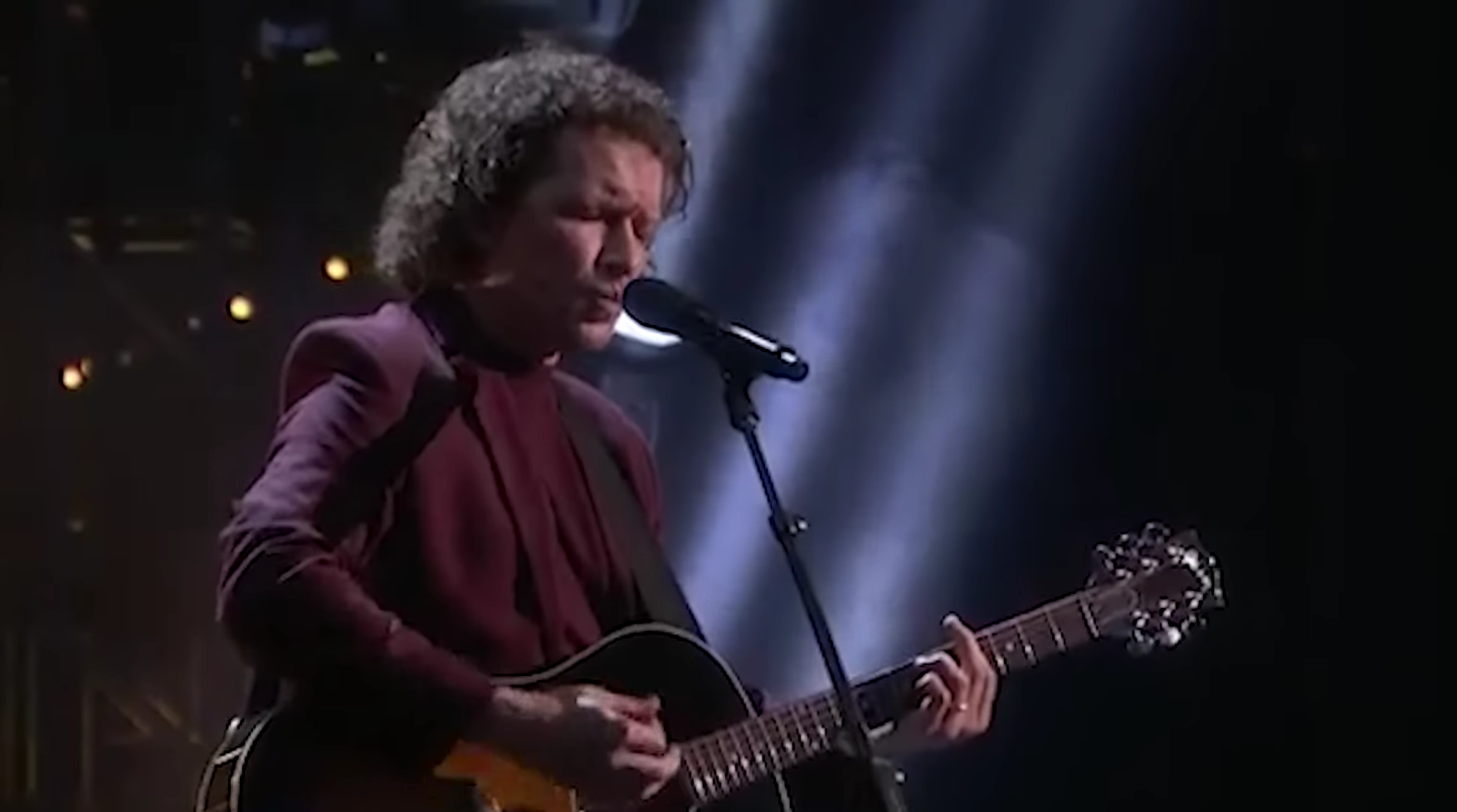 Credit: TalentRecap via YouTube
Grimm edged out the competition and won not only the cash prize but a headline slot on the first America's Got Talent Live tour. He continued touring independently in between releasing new albums, and returned for 2020's AGT: The Champions series. He was hospitalized in June 2023 for a mysterious illness, but has since returned home and is on the road to recovery.
Season Six: Landau Eugene Murphy Jr. then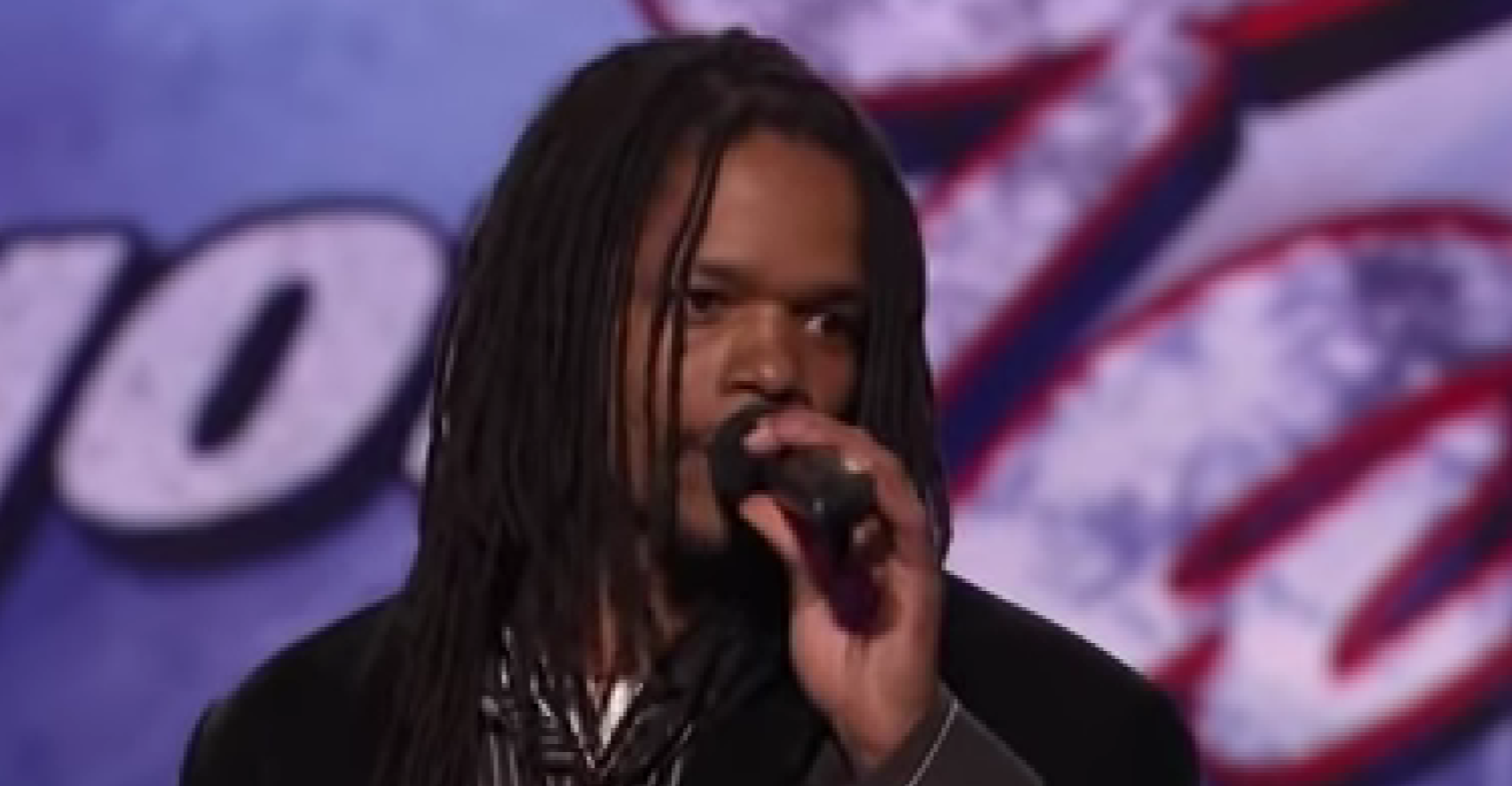 Credit: fotr3d via YouTube
Murphy's energy and enthusiasm were infectious, getting everybody in the room onside bar Piers Morgan, who was furious somebody dared chew gum on stage. Despite a sour-faced Brit mad-dogging him, his surprise swing performance had the perfect timbre and nailed those smooth alto tones.
Now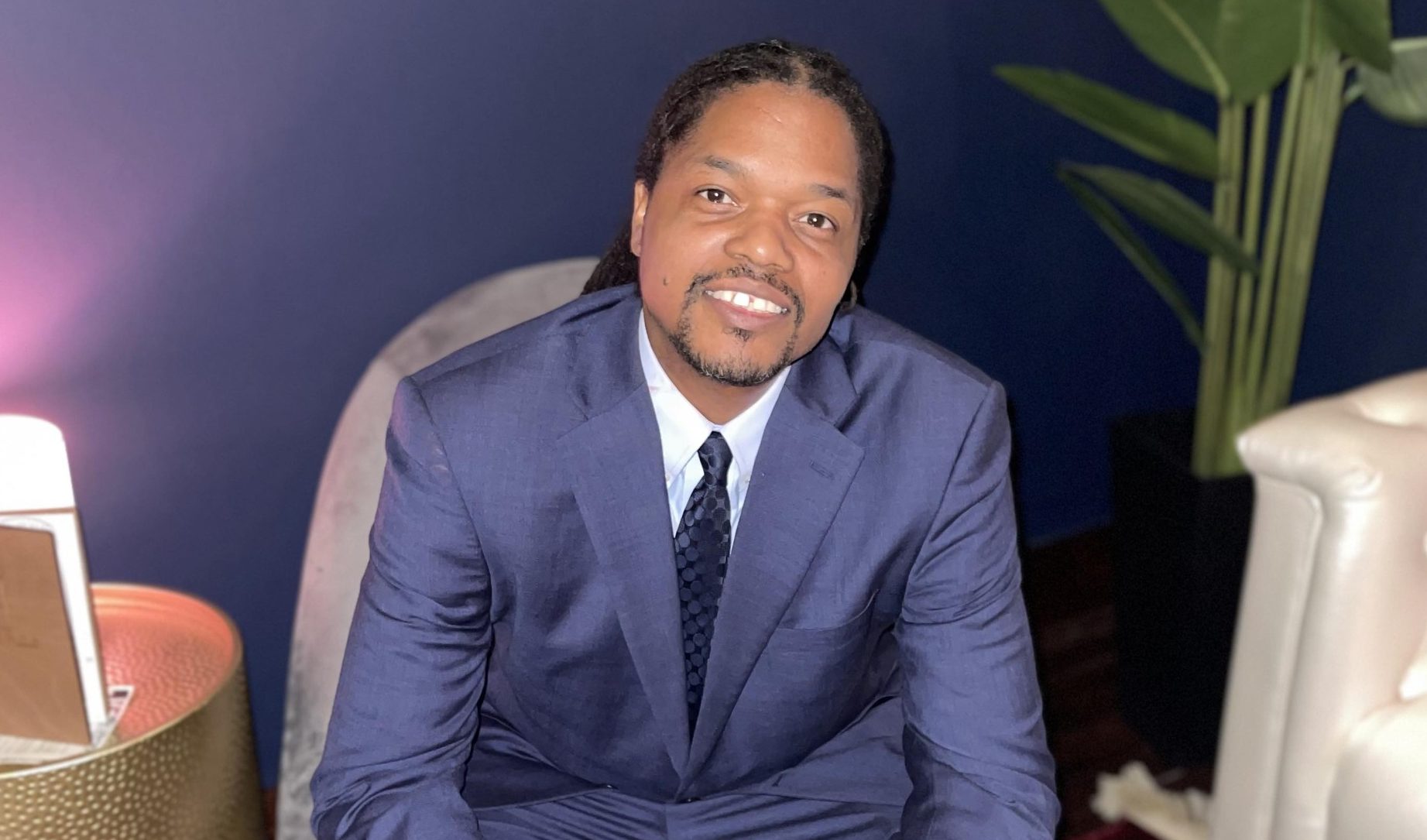 Credit: landau Eugene Murphy via Instagram
Landau auditioned for AGT in the only clothes he owned, as his house was ransacked just before his audition. His sudden international fame helped him spruce up his wardrobe and share his passion for jazz with the country. During the pandemic, he used his free time to get his high school diploma and became an advocate for It's Never Too Late To Graduate.
Season Seven: Olate Dogs then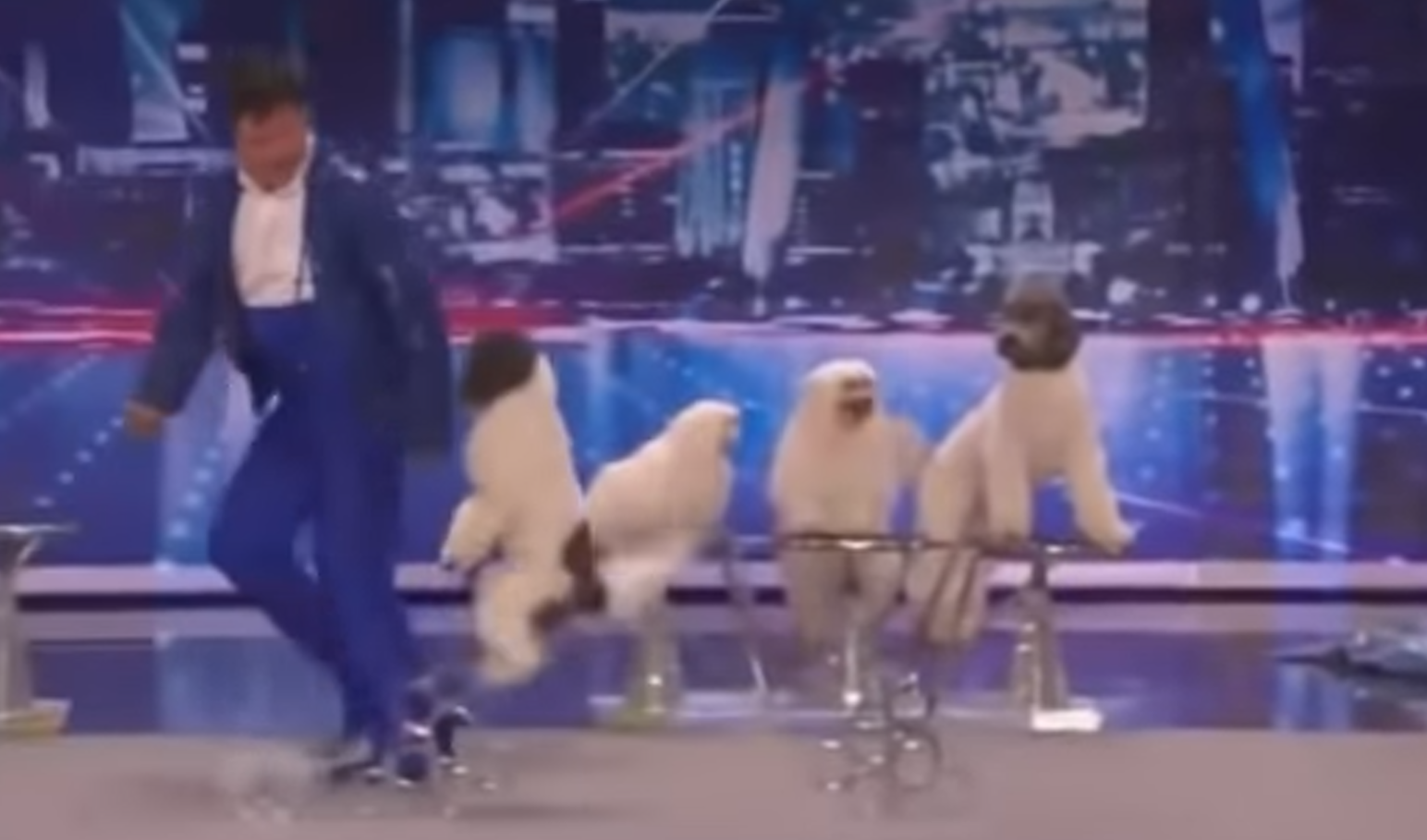 Credit: d5a5l5t5o5n via YouTube
This act was incredibly impressive, but if a father and son dog training team with a circus background can't make a dog do backflips, they're going to struggle to put chum on the table. Richard and Nicholas Olate, along with their rotating roster of over 20 dogs, twirled, skipped, and barked their way to win season seven.
Now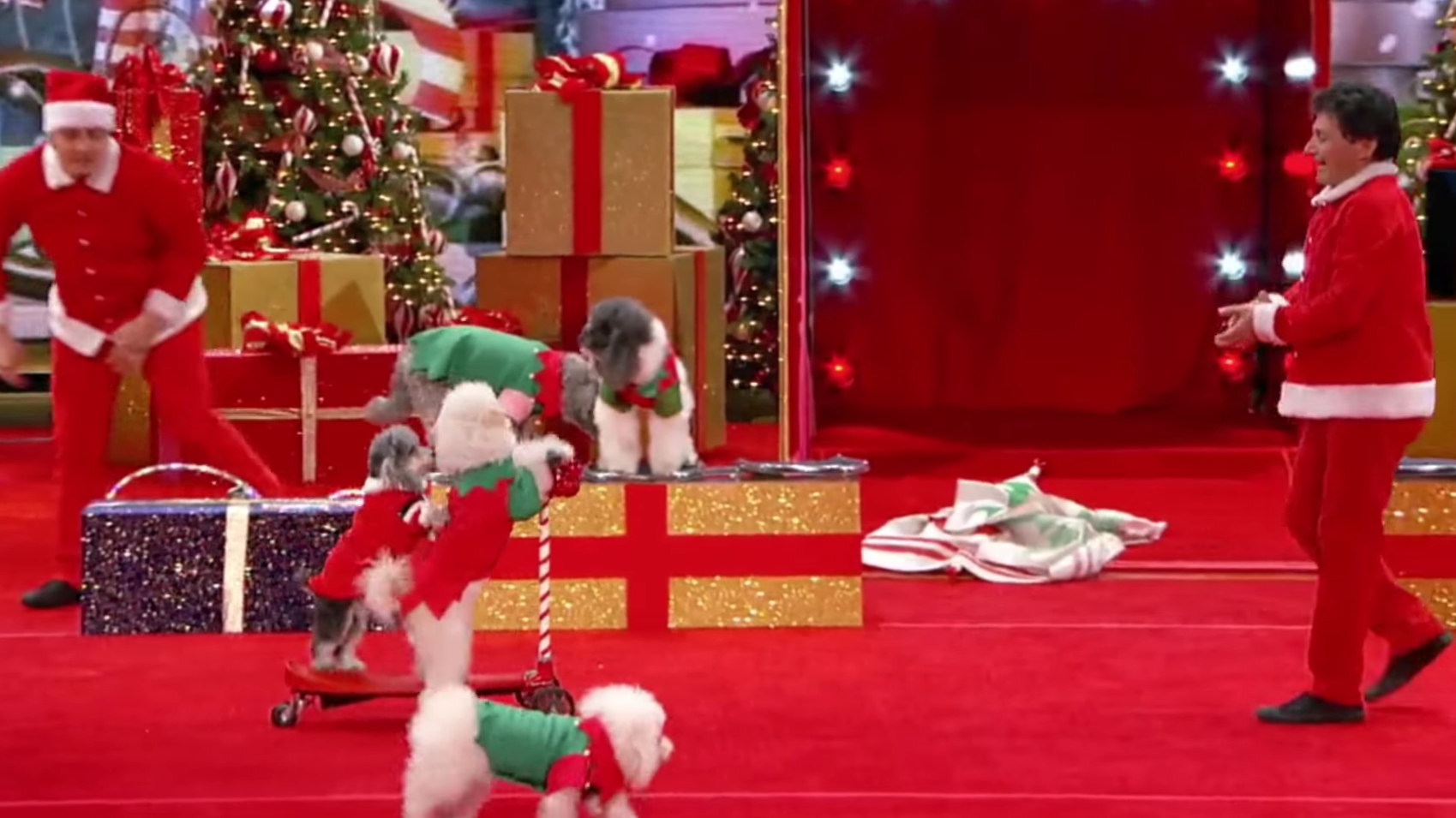 Credit: Talentrecap via YouTube
Carnival canine fever swept the country pretty quickly, as the now famous pups and pop appeared all over the airwaves, from morning news to late-night talk shows. They also hit the road with the AGT live tour, spreading smiles and hopefully not fleas as they rode their scooters on stage across America. As if that wasn't enough, they also starred in the 2014 film Le Sauvetage.
Season Eight: Kenichi Ebina then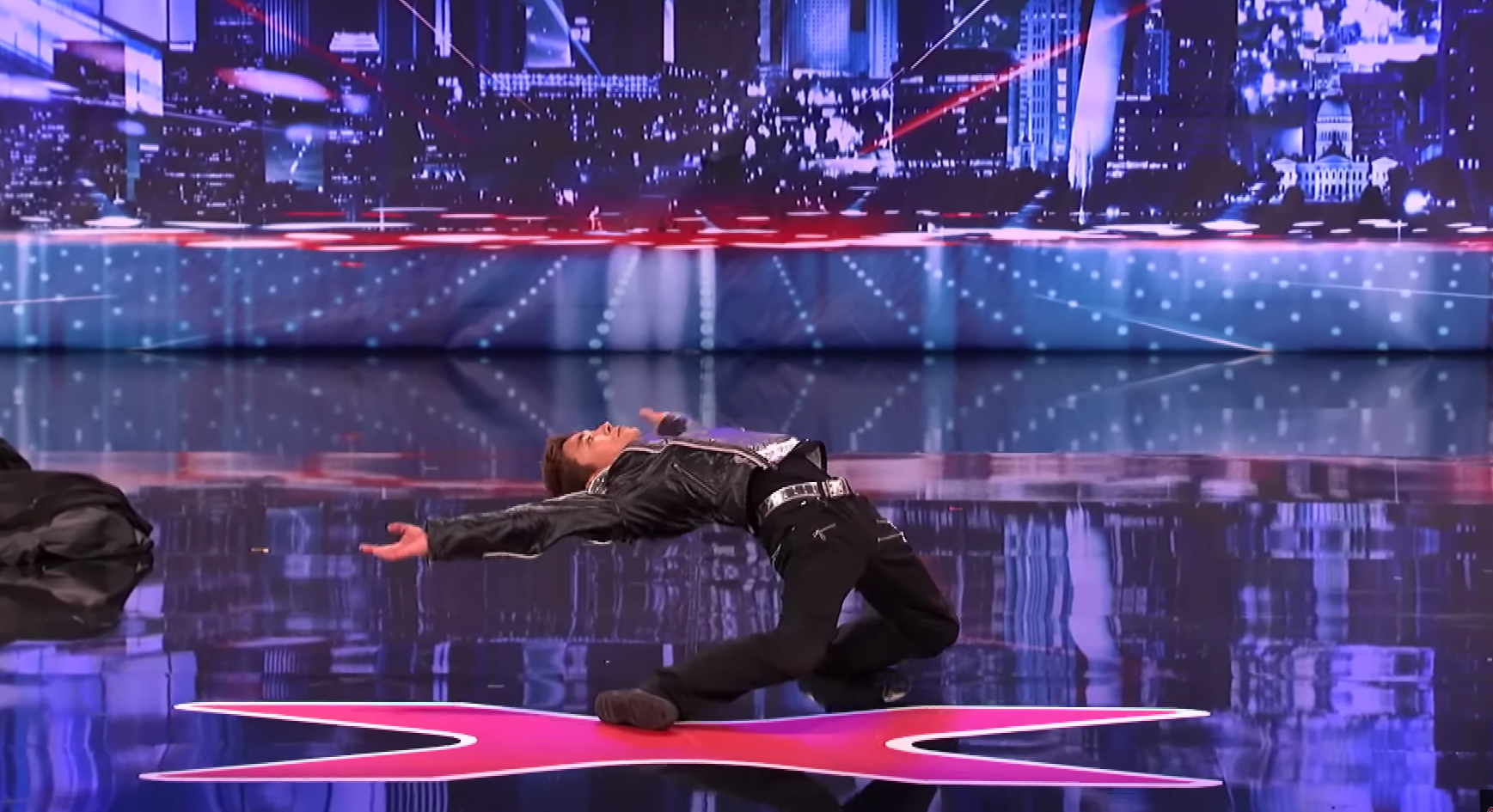 Credit: America'sGotTalent via YouTube
We had been without any Matrix films for about a decade when the AGT cameras found this unassuming man and his big trench coat. He described his performance as "dance-ish" to another contestant backstage, which makes sense after viewing his audition. He has almost superhuman control of every muscle in his body, popping and locking like he can read the code.
Now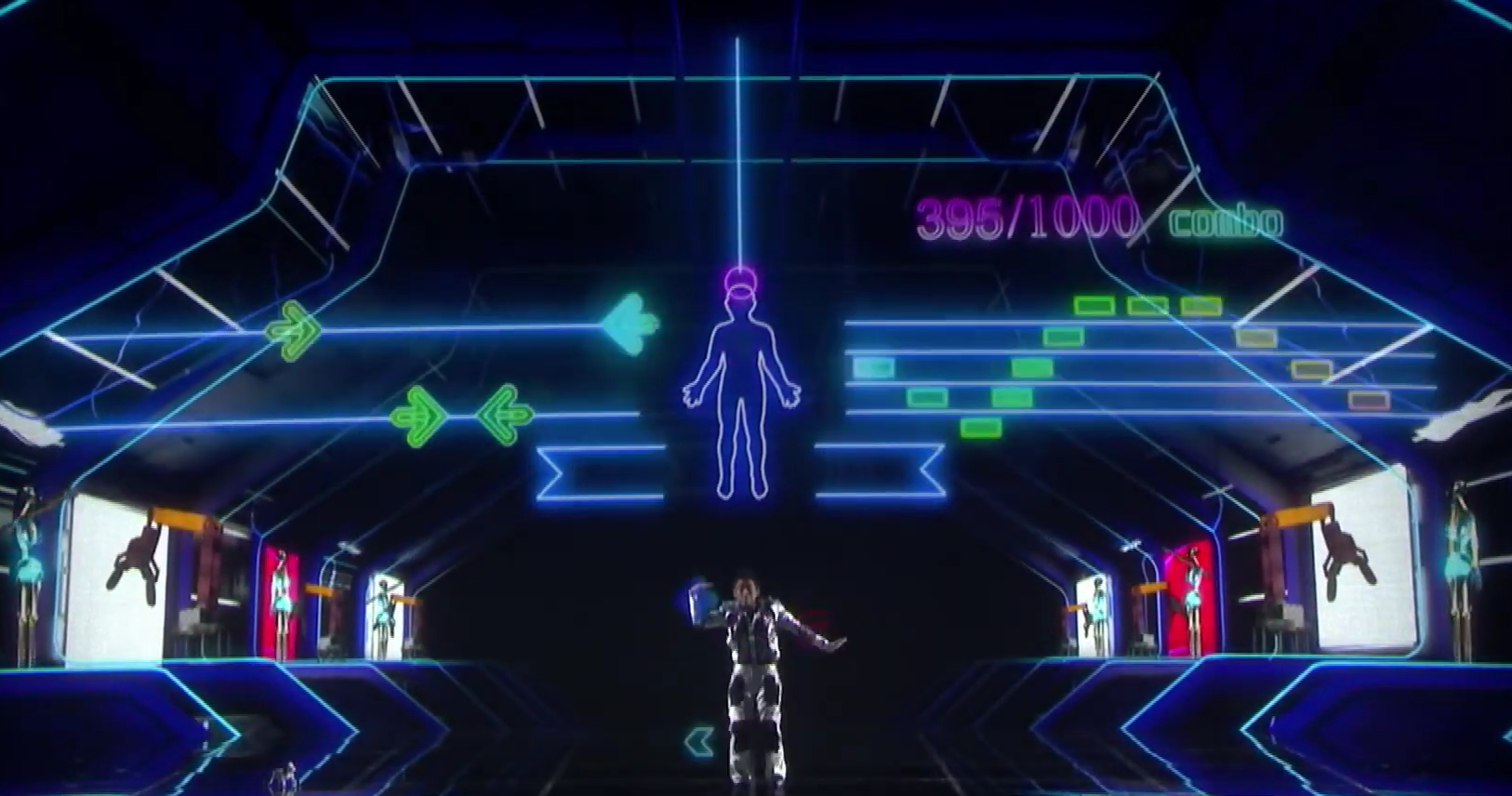 Credit: ConceptArtists via YouTube
Already quite an accomplished street dancer, his AGT win let him continue fusing his love of dance and tech. His later performances in the series featured projections, giving him new ways to build routines. He channeled this into an app in 2019 called Dance-ish With Me, but the product failed to get off the ground.
Season Nine: Mat Franco then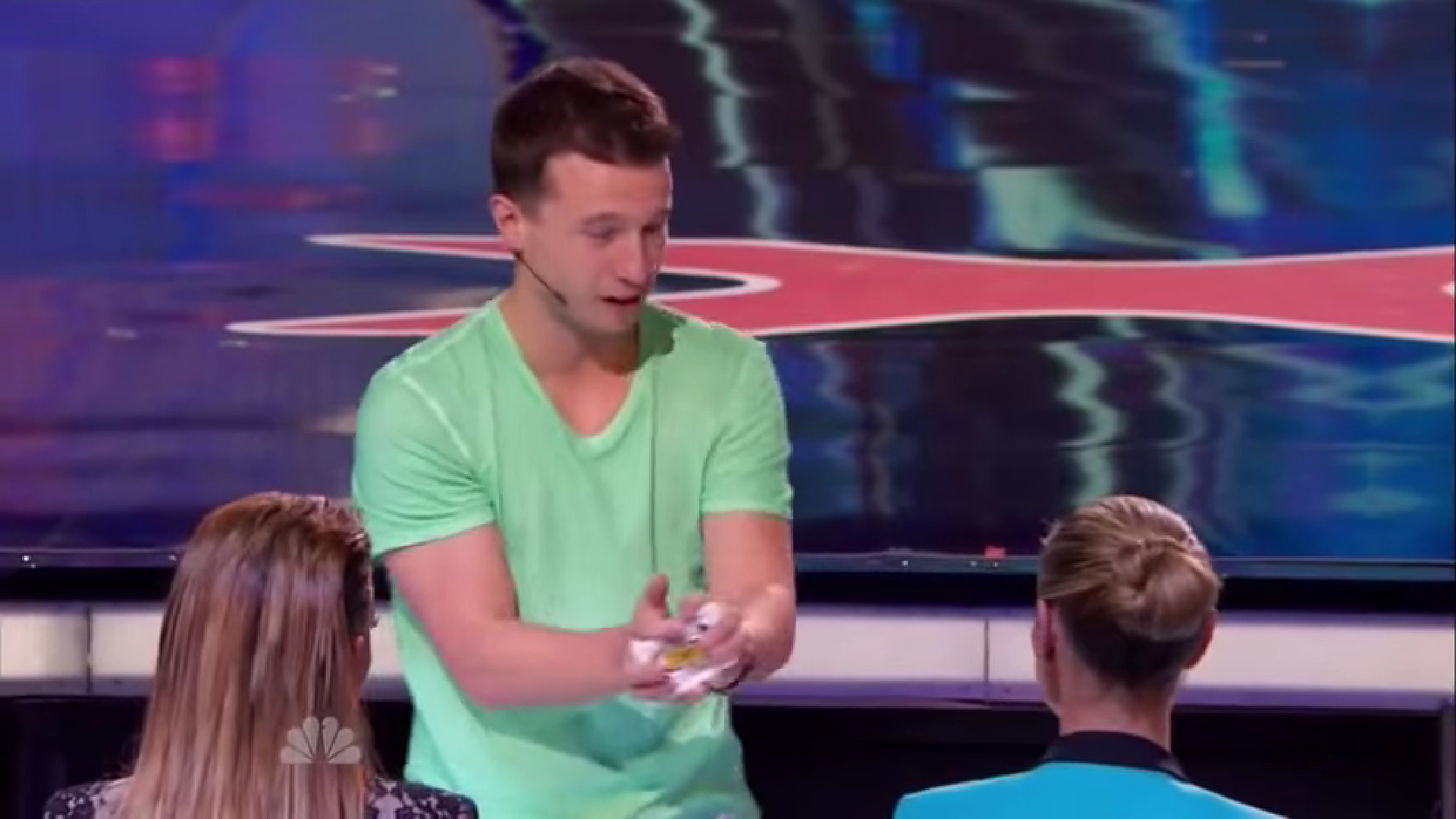 Credit: awesometalent666 via YouTube
Mat had the nervous charm that all young close-up magicians do on their first time in front of a stage crowd. He combined that narrative of social awkwardness into his illusion, using the shuffled deck to help him tell his life story. The simple and personal effect got a huge reaction and was the first step on his road the success.
Now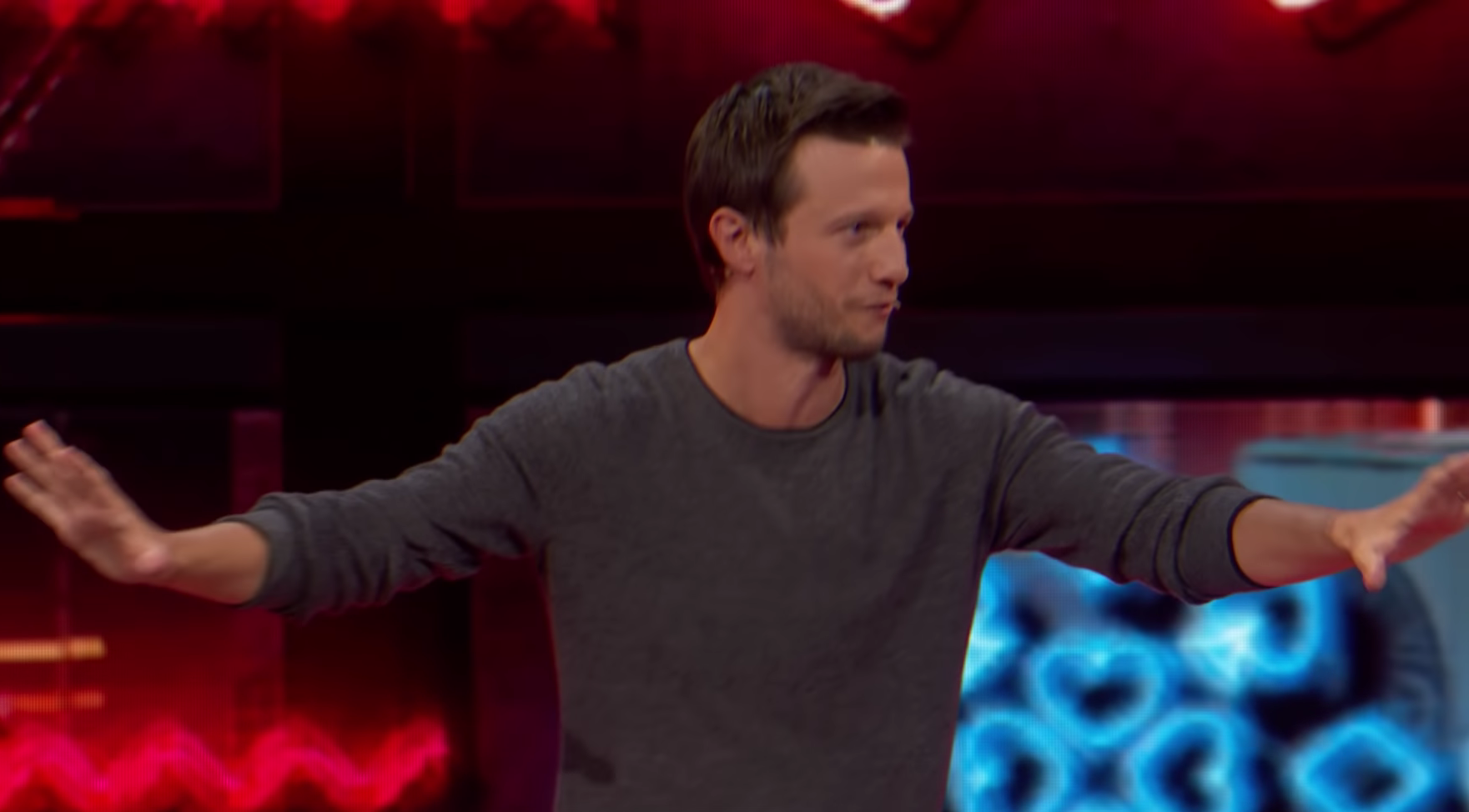 Credit: America'sGotTalent via YouTube
From performing student bars to headlining award-winning shows in Las Vegas, Mat has kept a hold of his beaming optimism and lightning-quick hands. In 2017 he was presented with the key to the Las Vegas Strip, and the LINQ theatre was renamed after him, a venue he still headlines every night.
Season 10: Paul Zerdin then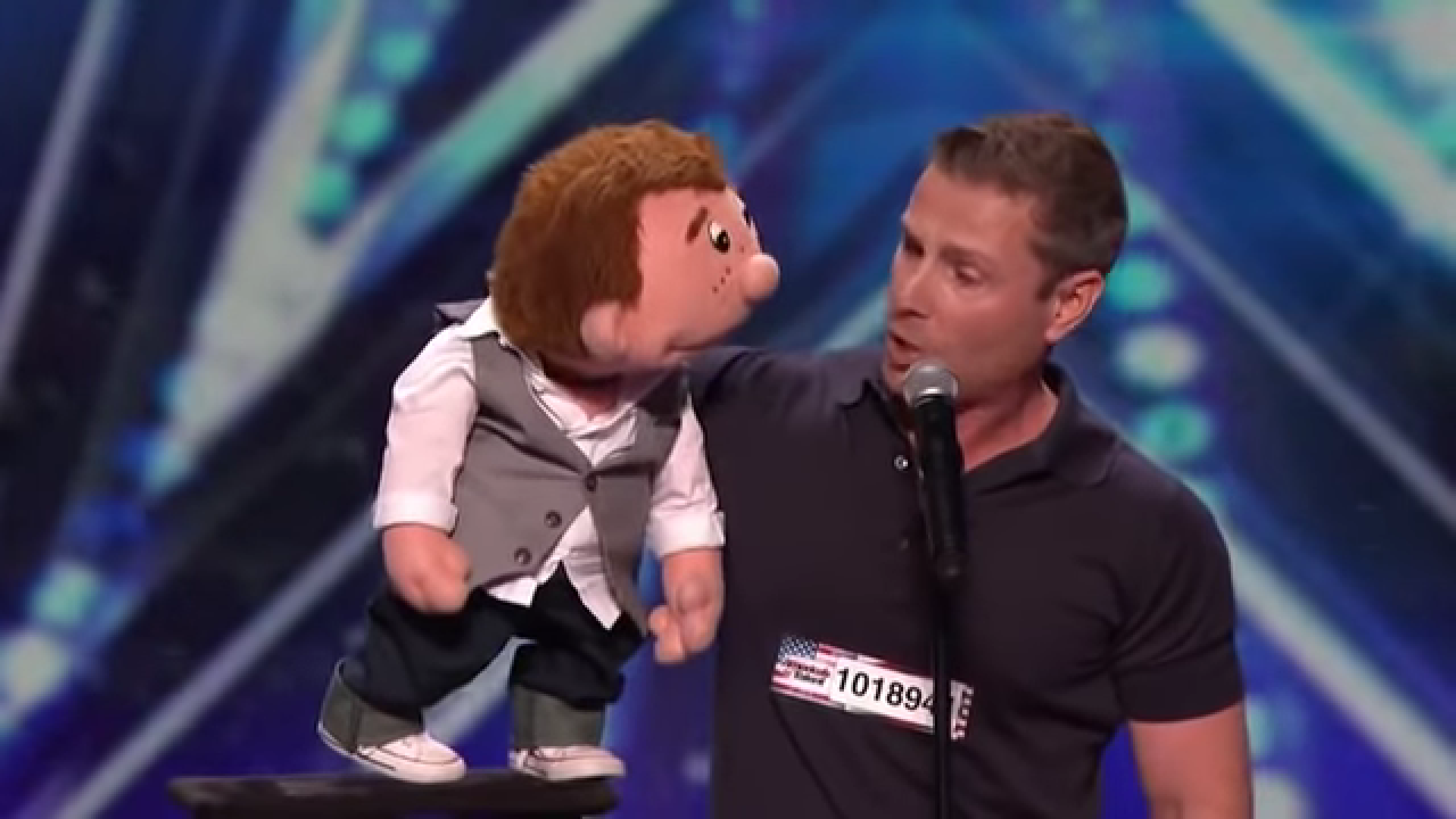 Credit: awesometalent666 via YouTube
Who would have thought another puppet would steal the crown, and a British one at that. His act was straightforward comedy gold, with razor-sharp back and forth that got laughs even with his hands in his pockets. His polite, calming accent could switch to the most obnoxious Muppet Show squeak, showcasing his phenomenal vocal mastery.
Now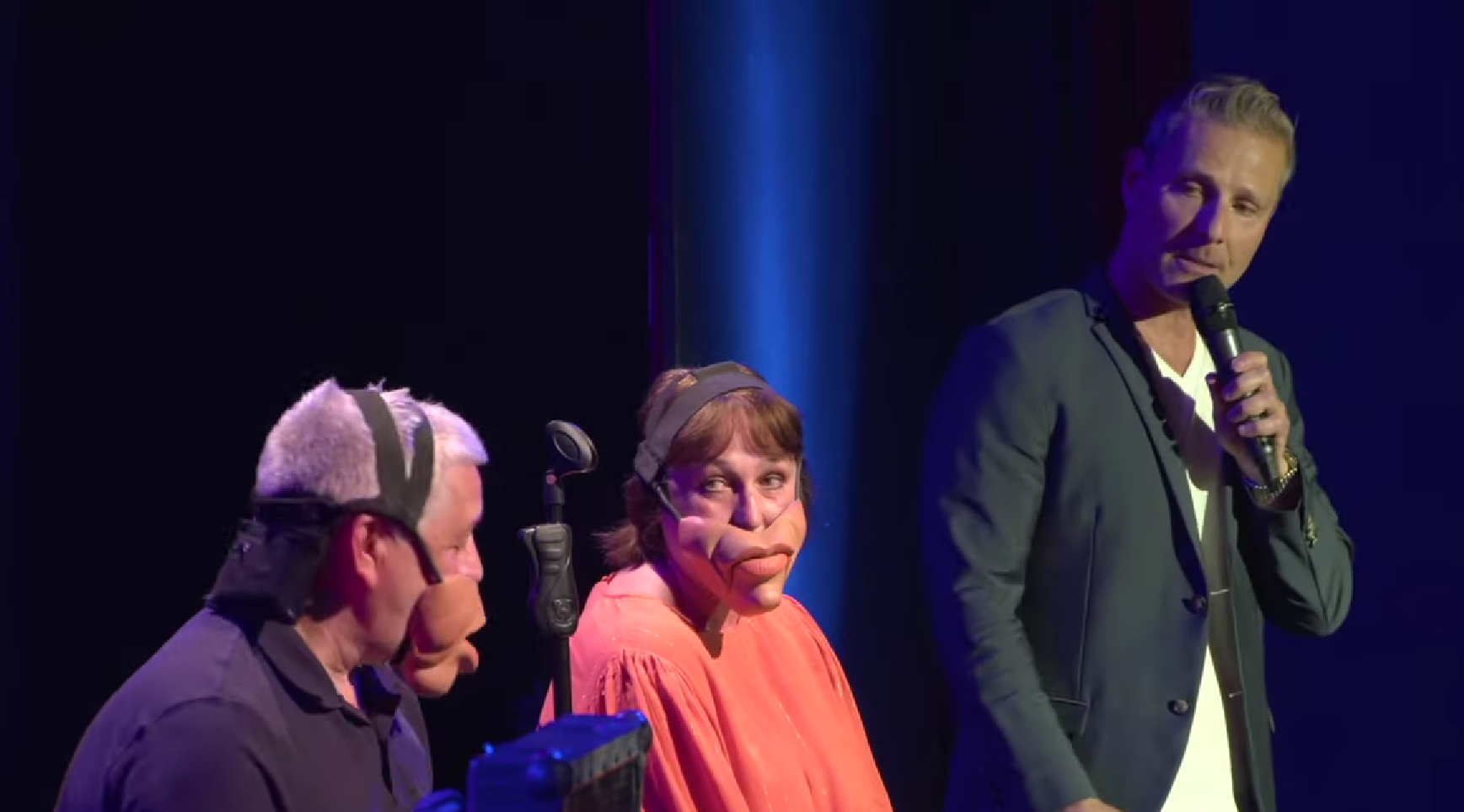 Credit: paulzerdin via YouTube
After winning the cash and the headline show in Vegas, Zerdin and his stuffed ensemble packed back into their respective suitcases and flew back to England. He had already made several appearances on British TV and quickly found success with his live shows. The price of his failure to pick a side was losing out on both American and British AGT Champions spin-offs.
Season 10 Golden Buzzer: Drew Lynch then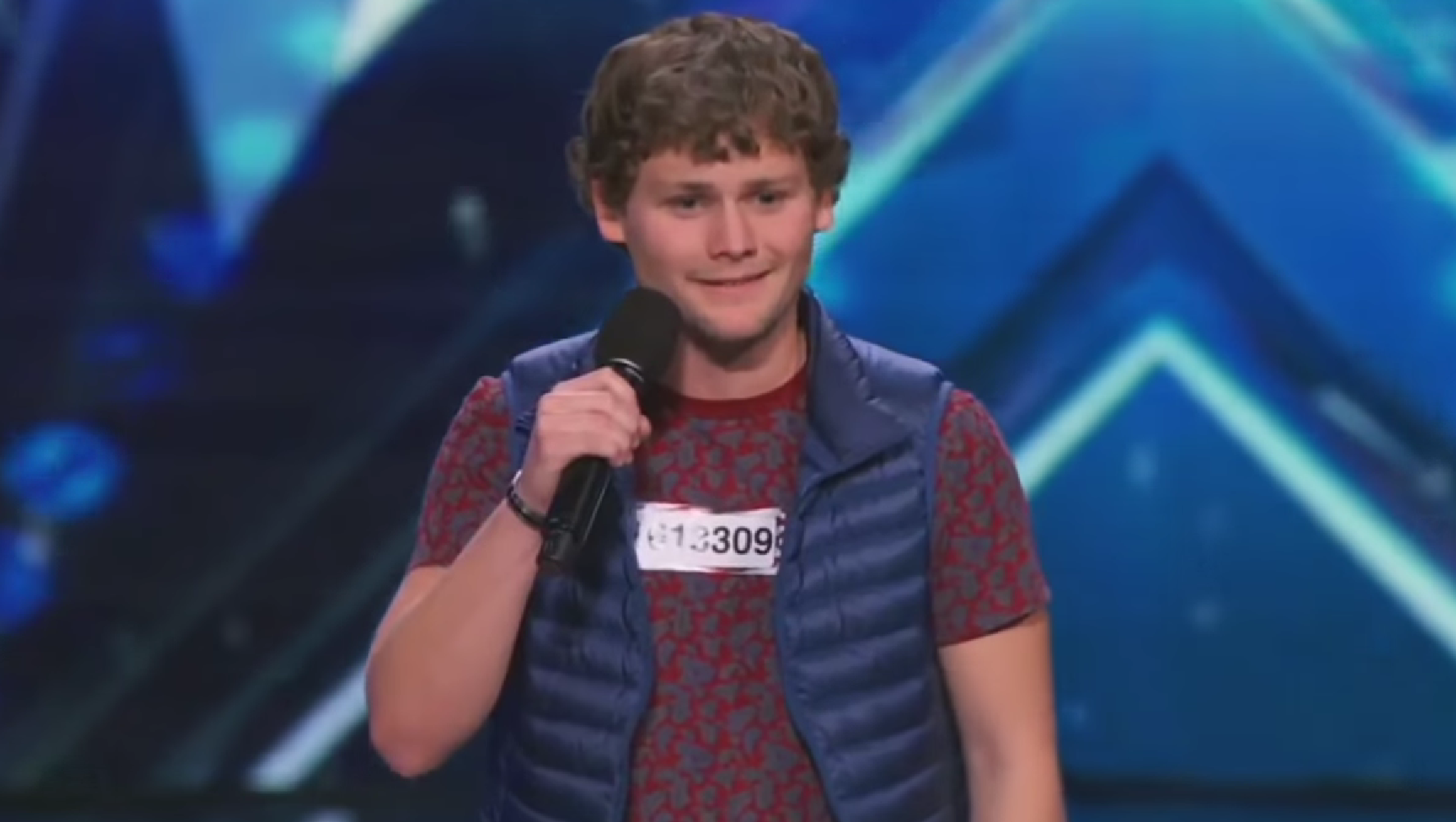 Credit: picsTV via YouTube
Season ten marked the first appearance of the coveted golden buzzer, which was pushed by Howie Mandel during the comedy set of Drew Lynch. Drew lived with a stutter that he received after a softball accident, working self-depreciation into his act in a way that wasn't self-pitying, but self-actualizing. He worked with what he had and the audience was howling.
Now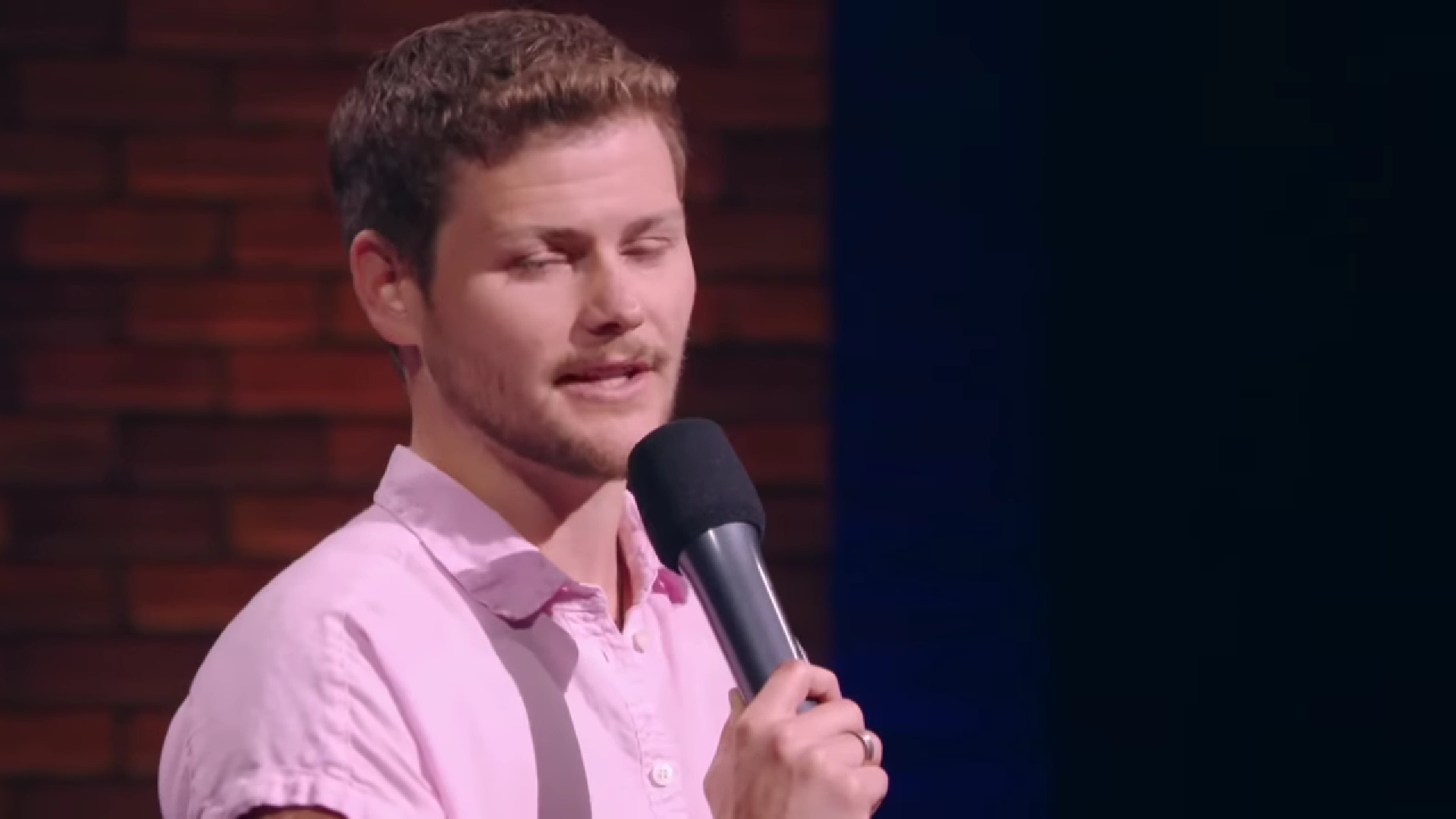 Credit: justforlaughs via YouTube
Drew's speech impairment has improved over time thanks to speech therapy and his constant grind. It's impressive how Drew's joke construction and delivery have changed over time as he gained more speed and control. In a very real-life example of picking a struggle, his newest show released in 2023 is titled Short King.
Season 11: Grace Vanderwall then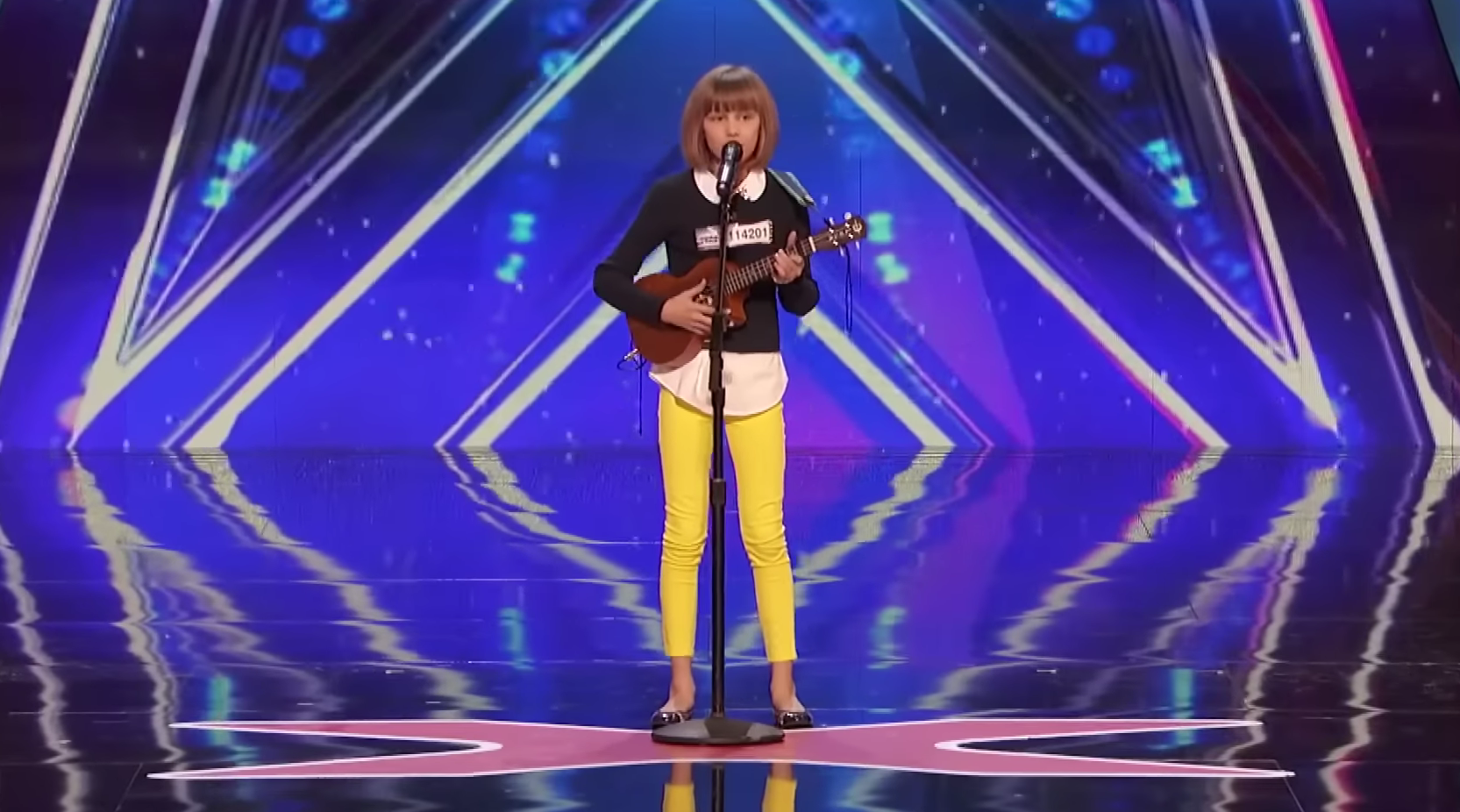 Credit: America'sGotTalent via YouTube
Grace went from uploading her performances onto a secret YouTube page without even her friends knowing, to an entire country being in awe of her talent overnight. At just 12 years old her voice had such an incredibly mature timbre, singing with the kind of affect and warbling control of performers three times her age.
Now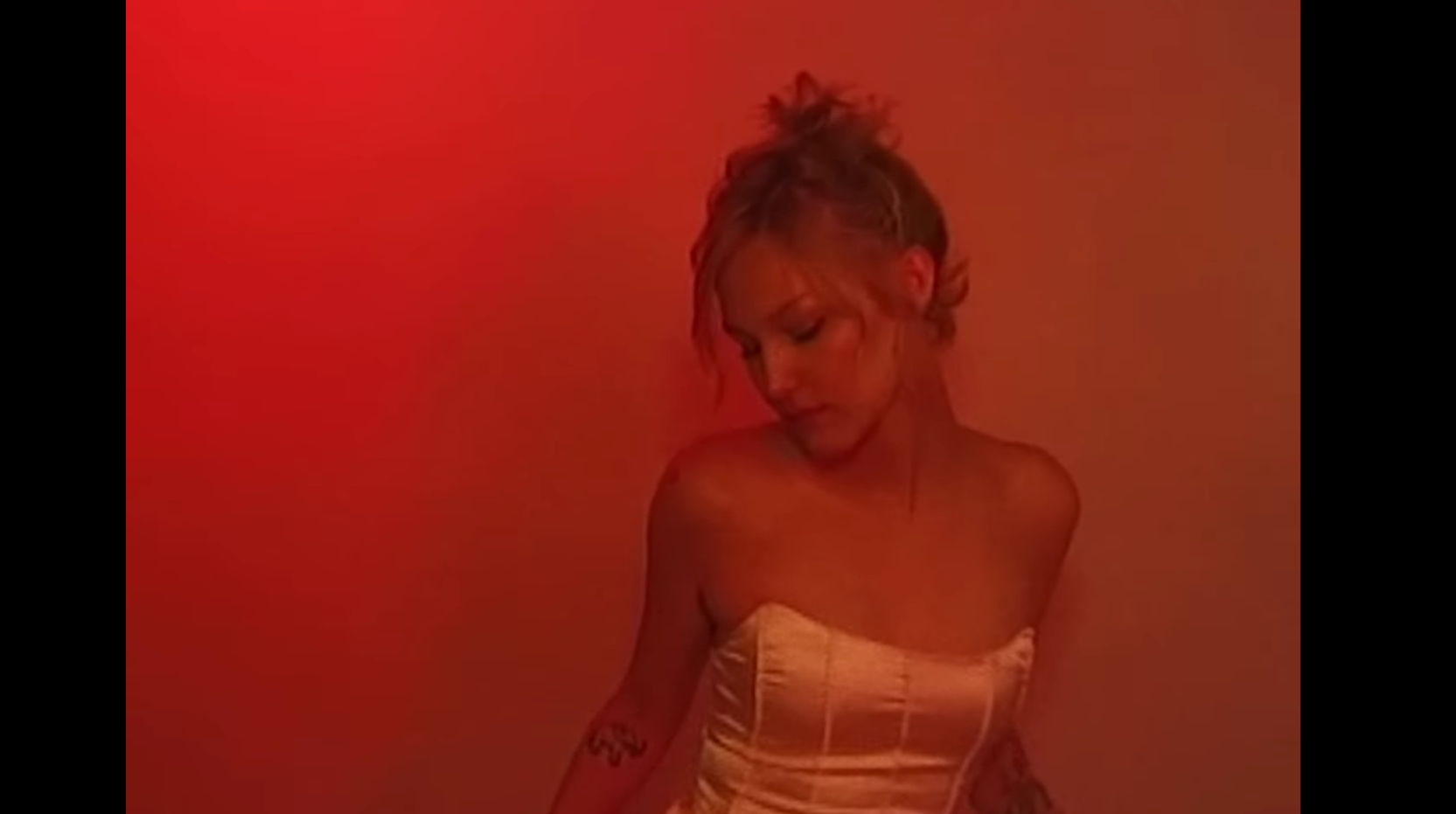 Credit: gracevanderwall via YouTube
A first-round golden buzzer was just the start of her journey. She went on to release her debut album, toured with Imagine Dragons and Florence and the Machine, and in 2020 made her acting debut in Disney Plus' young adult series Stargirl. Her music and style have matured alongside her, currently sitting in a wonderful dream-pop with a twist of angst-era.
Season 12: Darci Lynne Farmer then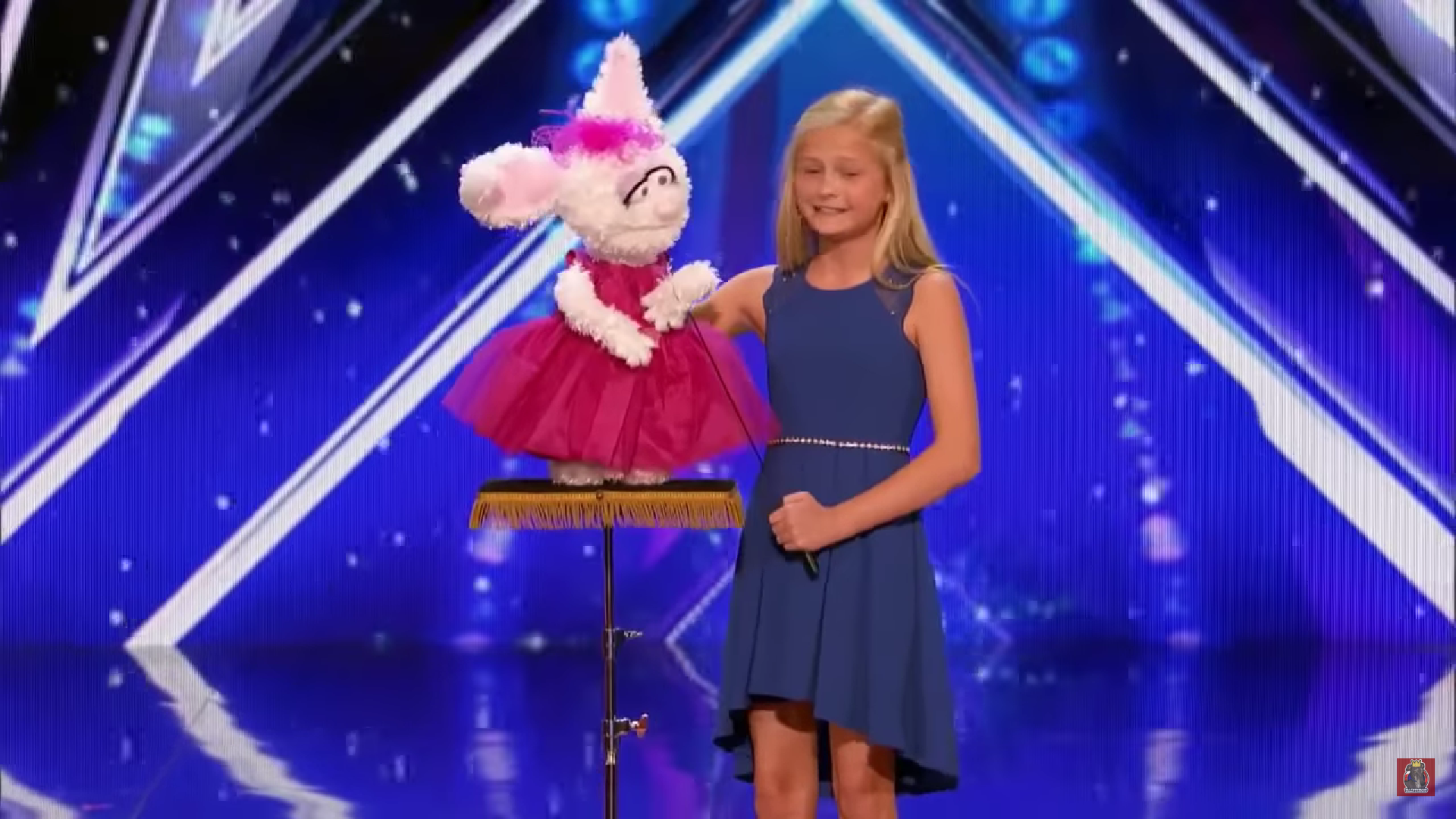 Credit: AmericasGotTalent via Youtube
The ventriloquist stans have been eating well with AGT, as young Darci Lynne Farmer joined the esteemed ranks of talent show glory in 2016. She was initially hesitant to pursue singing due to her shyness, but after picking up Petunia the Rabbit she always had a friend on stage to share the spotlight with.
Now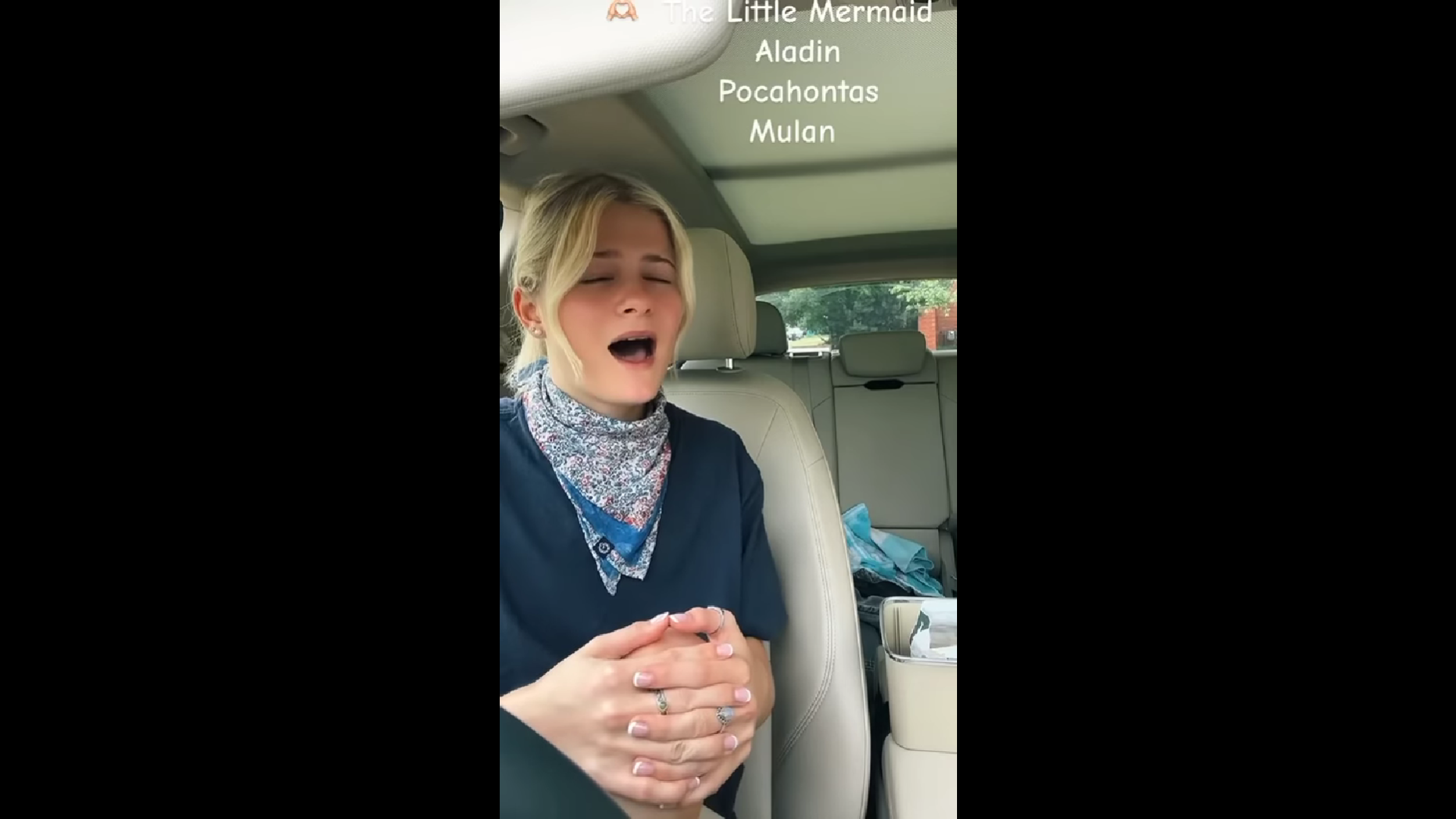 Credit: DarciLynne via YouTube
Farmer is still a huge hit on social media for her voice and upbeat personality. Her puppets do still make an appearance, but the confidence and experience she gained from the show mean she can now bellow out her arias unaccompanied. A very wholesome character arc, until eventually the puppet is driven mad by bitterness and gets arrested for a DUI.
Season 13: Shin Lim then
Credit: America'sGotTalent via YouTube
Lim is a textbook overachiever. He was an aspiring concert pianist before developing carpal tunnel syndrome, and close-up magic let him rewire his dexterous hands. He appeared on Penn and Teller: Fool Us, where his close-up routine stumped the veteran Vegas magicians, so the AGT judges had no chance against him.
Now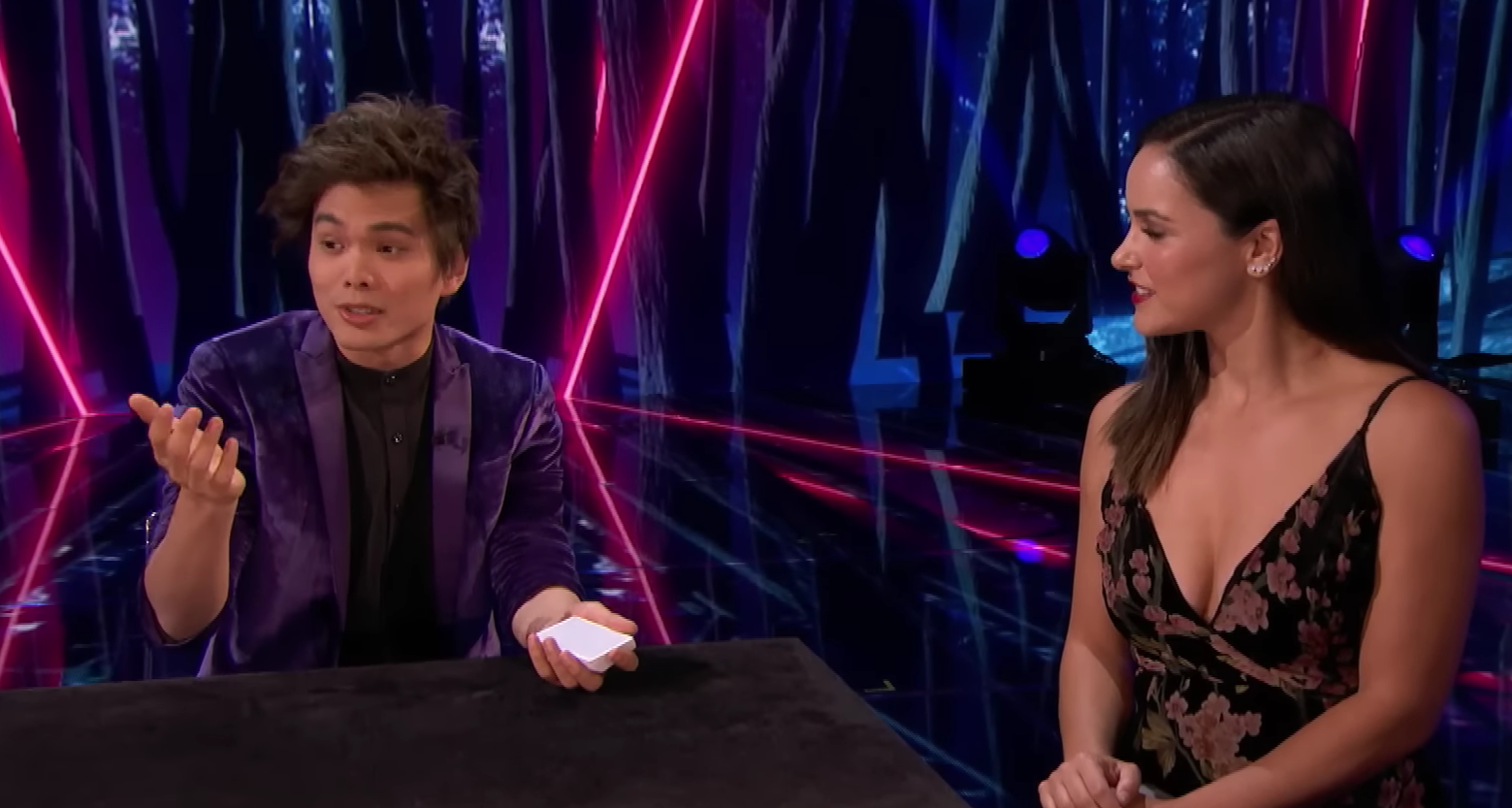 Credit: America'sGotTalent via YouTube
His spectacular silent performances won him the show and a spot in magic history. Like all great illusionists, he did the talk show rounds and blew the minds of celebrities, hosts, and audiences across America, then settled into the Vegas lifestyle. He also creates educational content, spreading his revolutionary skills to a new generation of budding conjurers.
Season 14: Kodi Lee then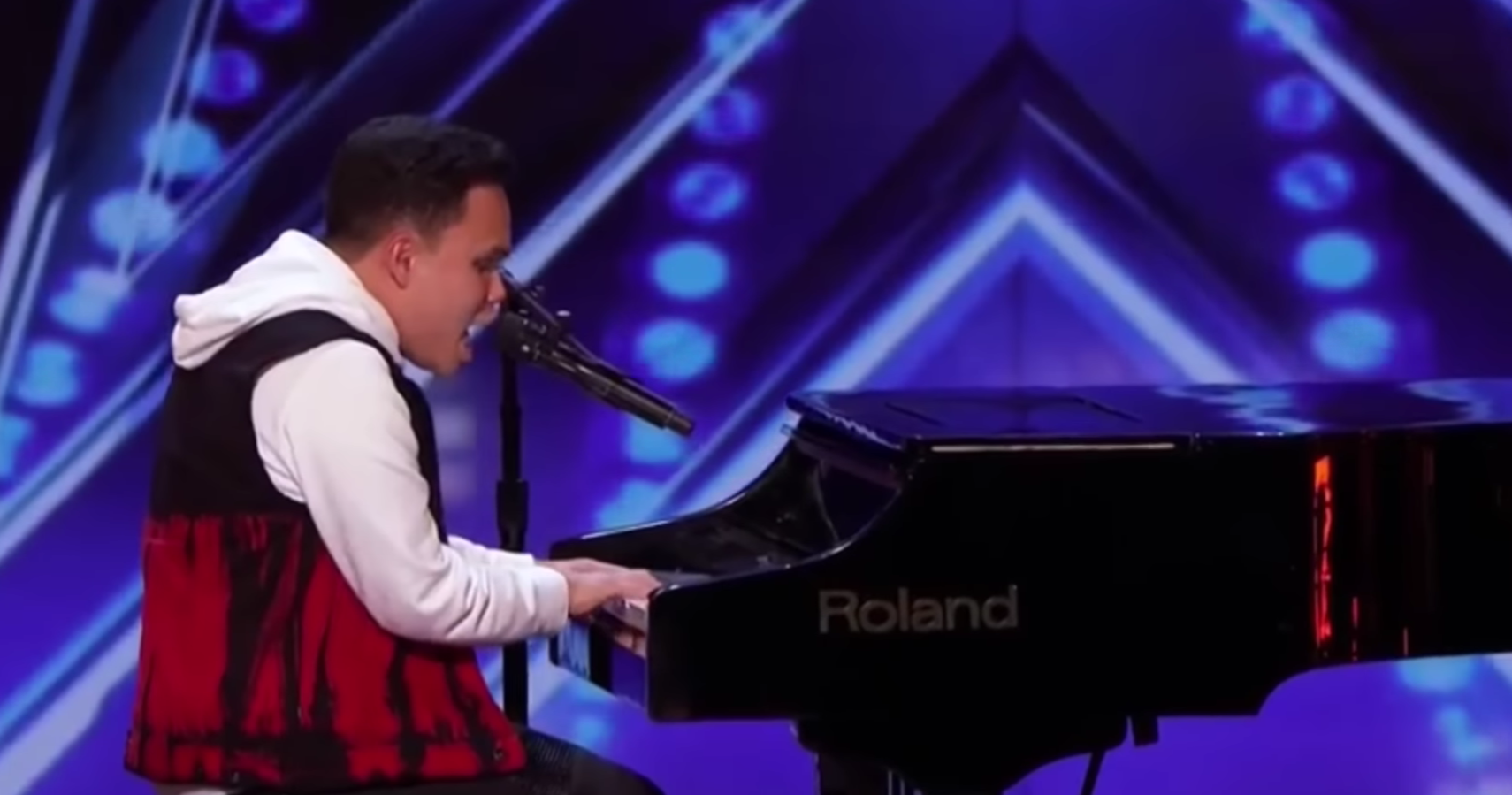 Credit: America'sGotTalent via YouTube
Born with optic nerve hypoplasia and later diagnosed with autism, Lee has had to overcome a lot of barriers in his life. His talent would have been exceptional coming from a professional, but the focus and constraint he channels into his performance make it clear Kodi is a true savant. It came as no surprise that he ultimately took the win.
Now: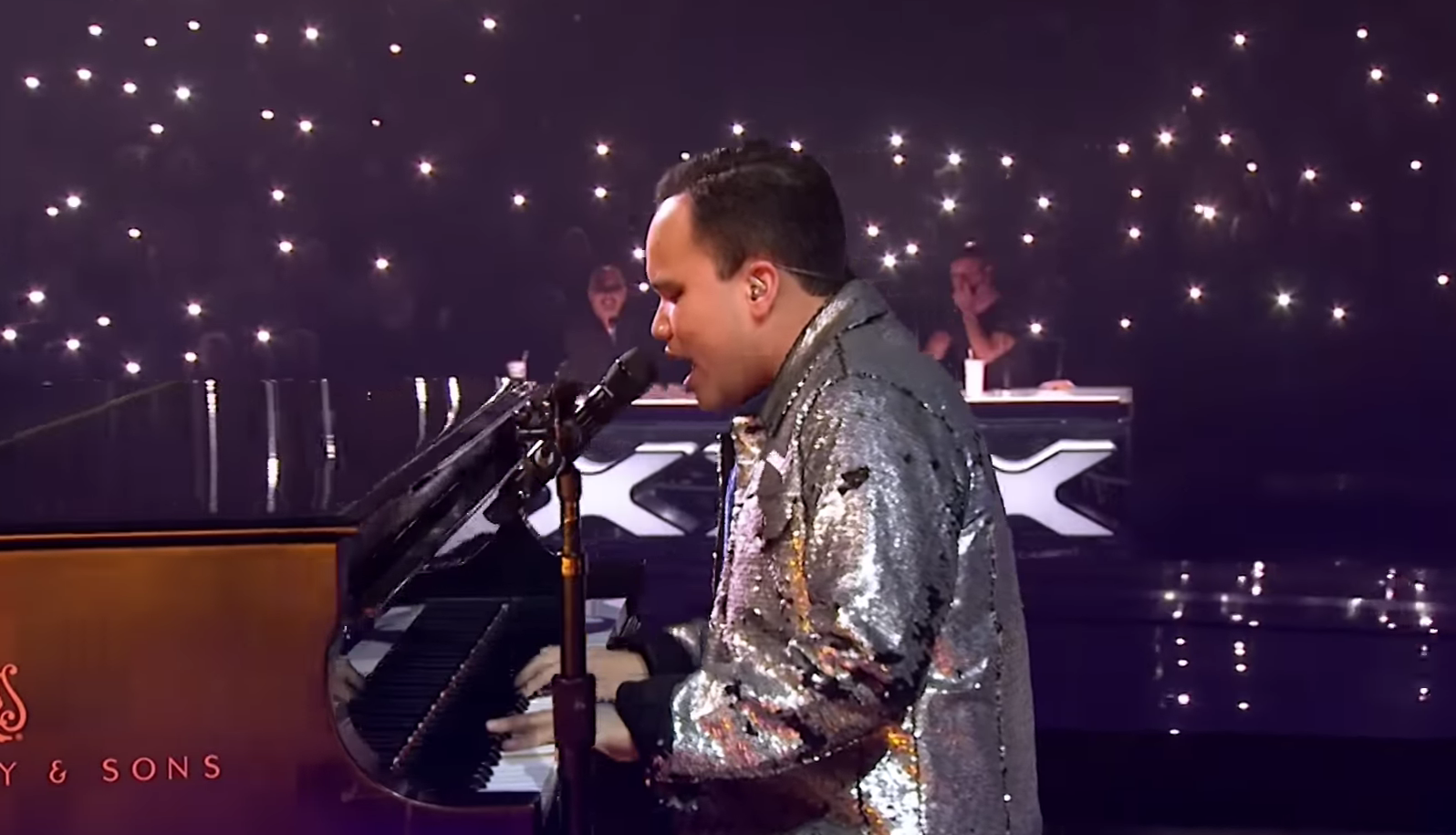 Credit: America'sGotTalent via YouTube
Music is something Lee connects with on a deep, cognitive level that few can relate to. Having not even turned 30 yet, he's already had the accolades of the golden buzzer and performing with Journey. He returned to compete in the Champions series, where fan votes were overwhelmingly in his favor, even among AGT royalty.
Season 14 Golden Buzzer: Detroit Youth Choir then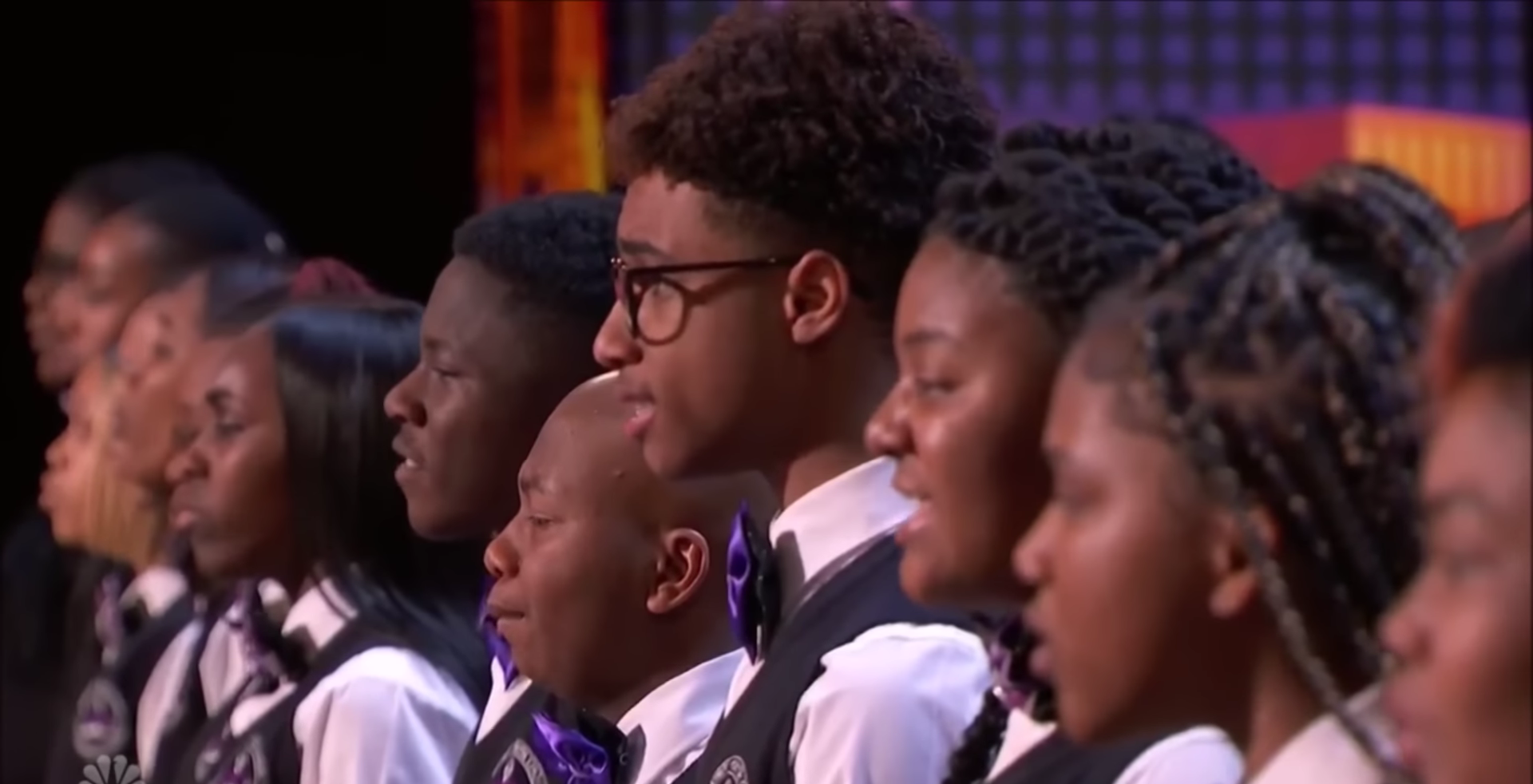 Credit: America'sGotTalent via YouTube
This a shining example of the kind of overlooked talent that financially deprived areas are full of if only the arts weren't the first thing cut in favor of arms and policing. Their richly textured arrangement of Macklemore's Can't Hold Us earned them a golden buzzer, and they went on to claim another from Terry Crews himself.
Now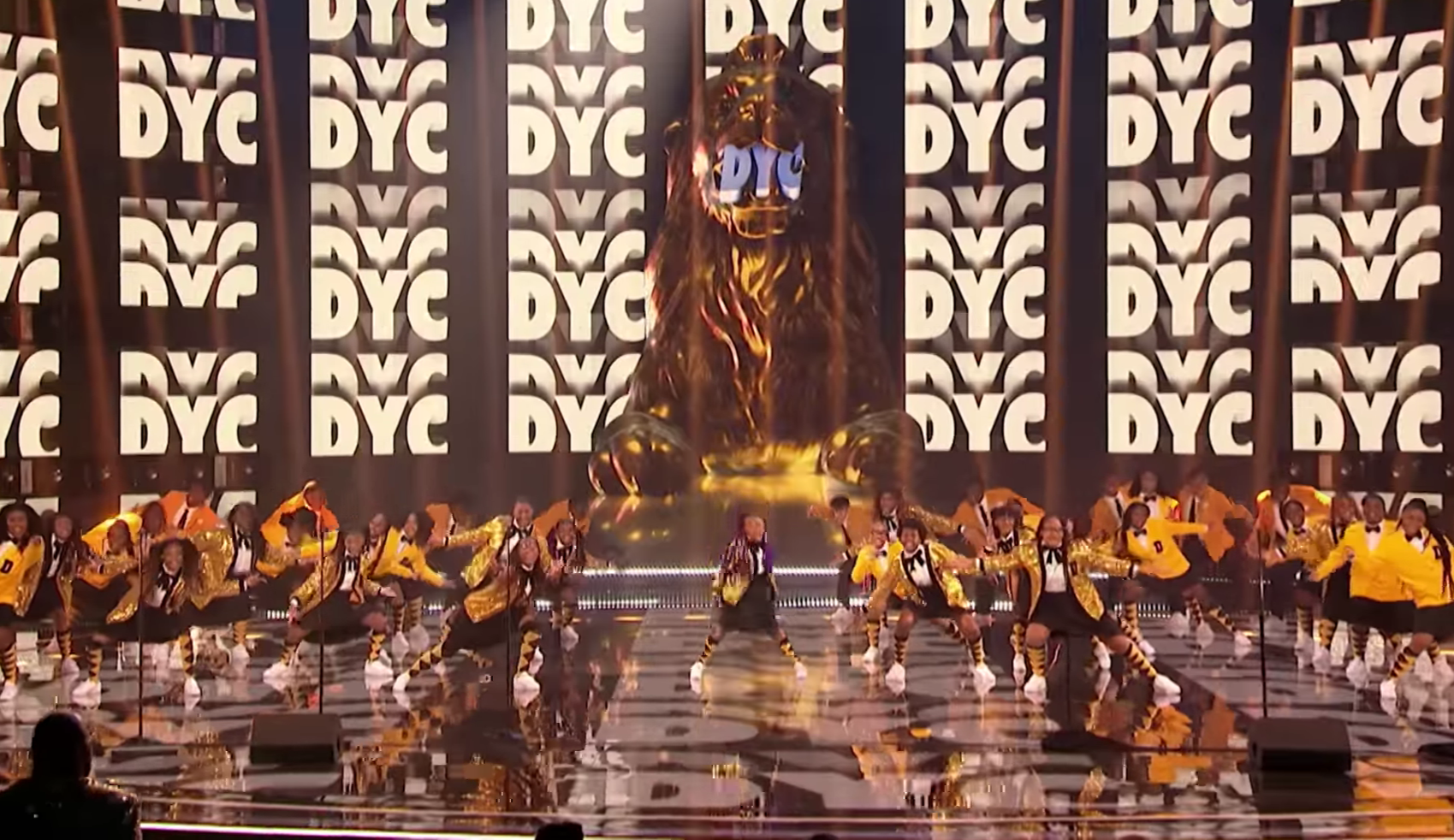 Credit: America'sGotTalent via YouTube
Despite missing out on victory, the non-profit organization is still active, educating students with world-class music, dance, and theatre skills. They frequently perform, fundraise, and continue to ensure that kids who dream they can change the world with art get the resources and encouragement they need.
Season 15: Brandon Leake then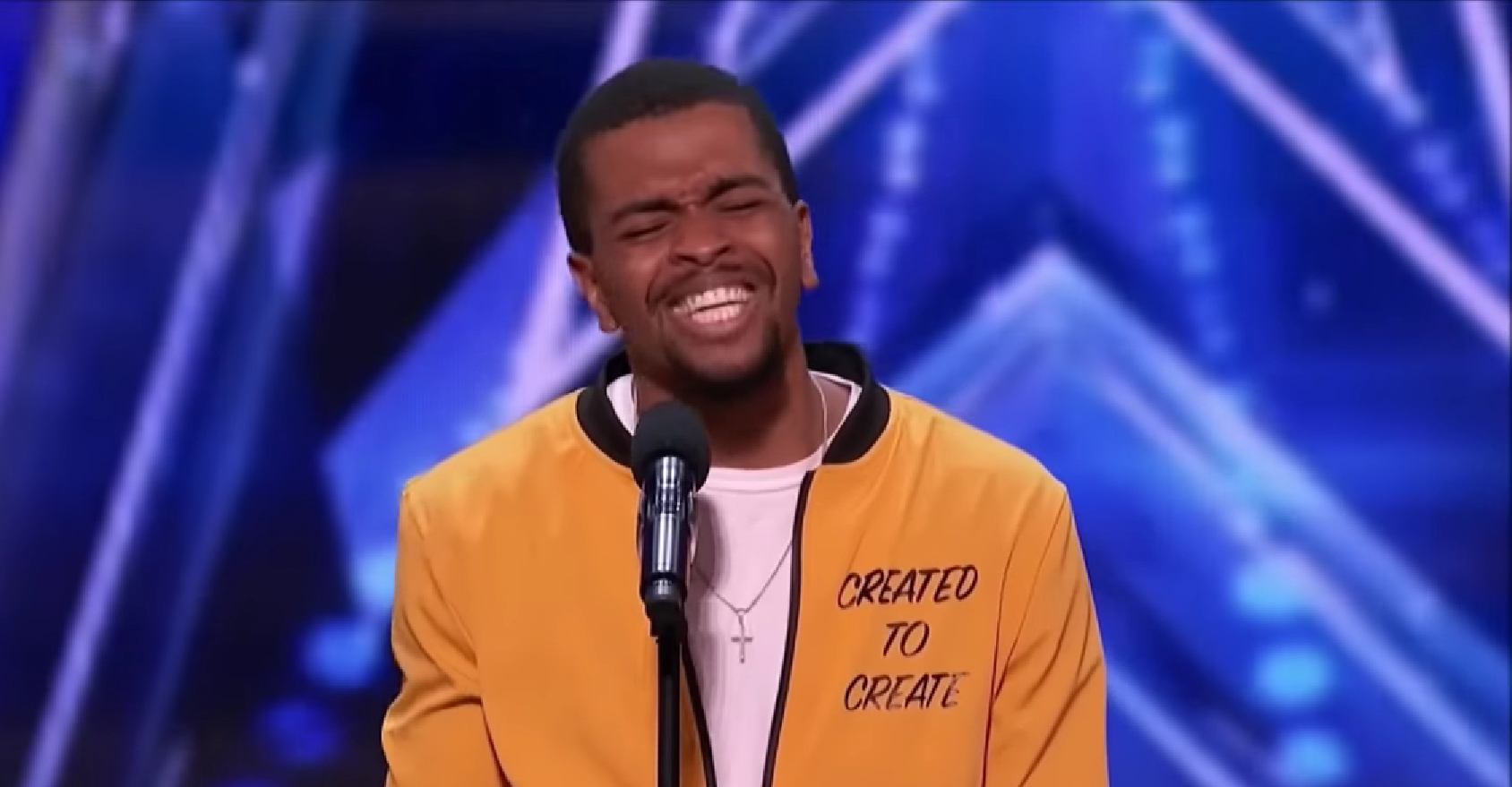 Credit: America'sGotTalen via YouTube
In a competition where animals are doing acrobatics and people injure themselves doing martial arts stunts, you need a truly silver tongue to impress judges with just your words. Leake's flow and delivery were enrapturing, and his love and positivity beamed through his words until a golden supernova was inevitable.
Now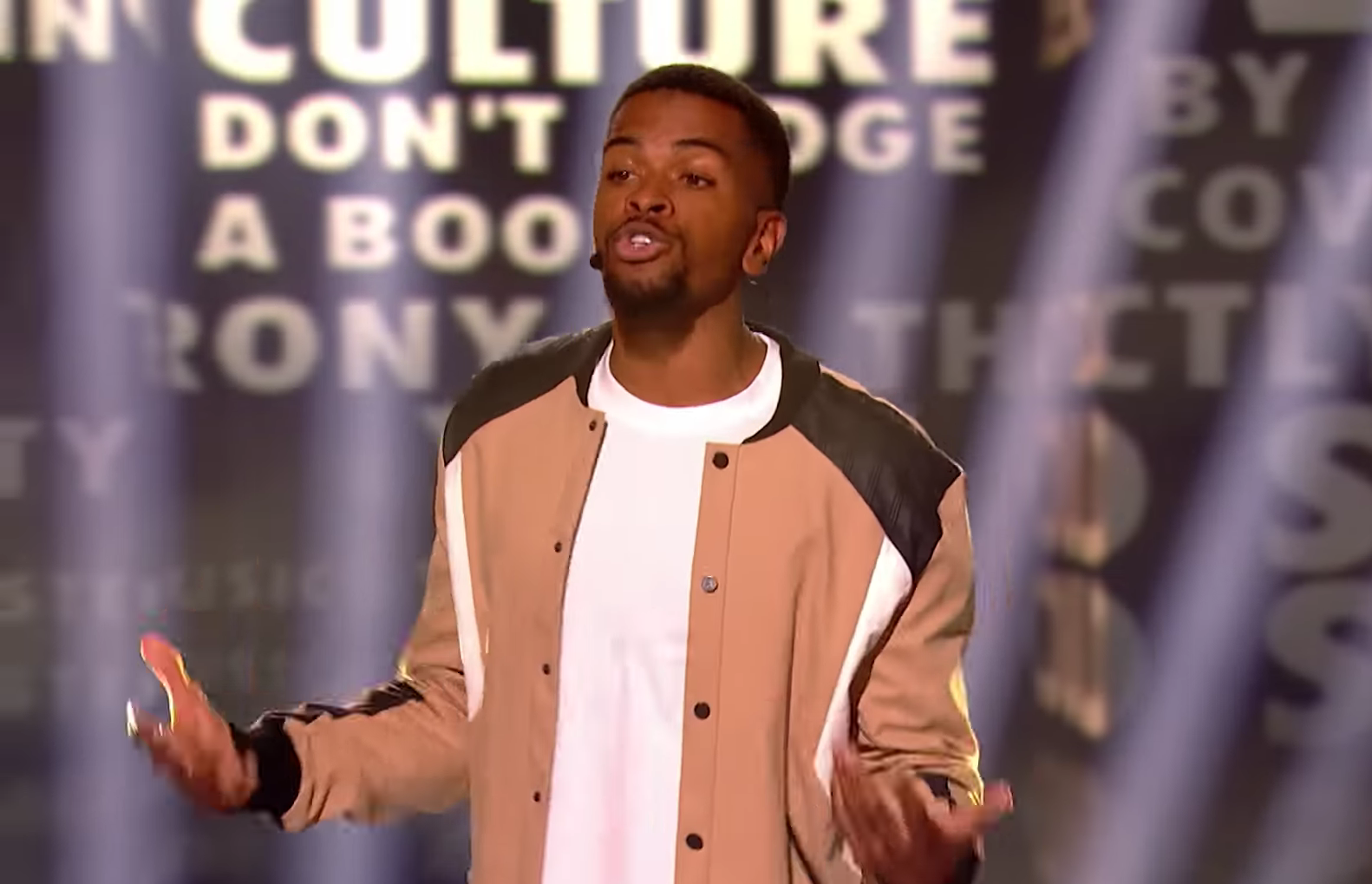 Credit: America'sGotTalent via YouTube
After rhyming his way through AGT, stunting his syllables, and playing with pentameter like silly-putty, Leake didn't long for the spotlight. He published a book of poetry and launched a speaking tour to coincide, and soon returned to the only form of motivation speaking worth money, teaching. He's also founded anti-hate movements and poetry-activist organizations.
Season 16: Dustin Tavella then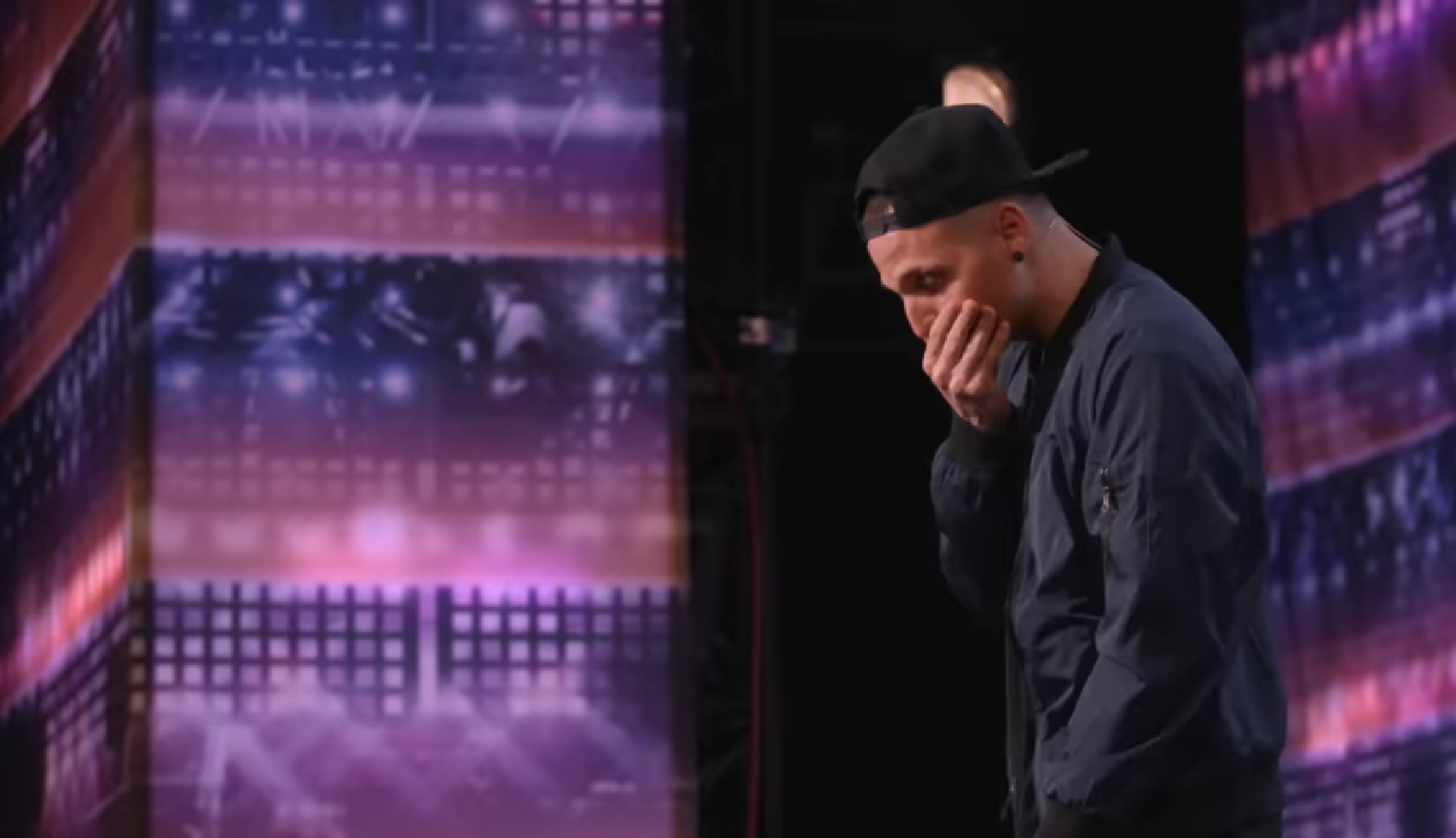 Credit: America'sGotTalent via YouTube
If a magician doesn't make Simon Cowell and Terry Crews sign something then they're just throwing away the gas money it took to get to the audition. Tavella was cunning enough to not only do this but misdirect and mystify his way to the cash prize and Vegas showcase. His storytelling approach conveyed his deep love for his family.
Now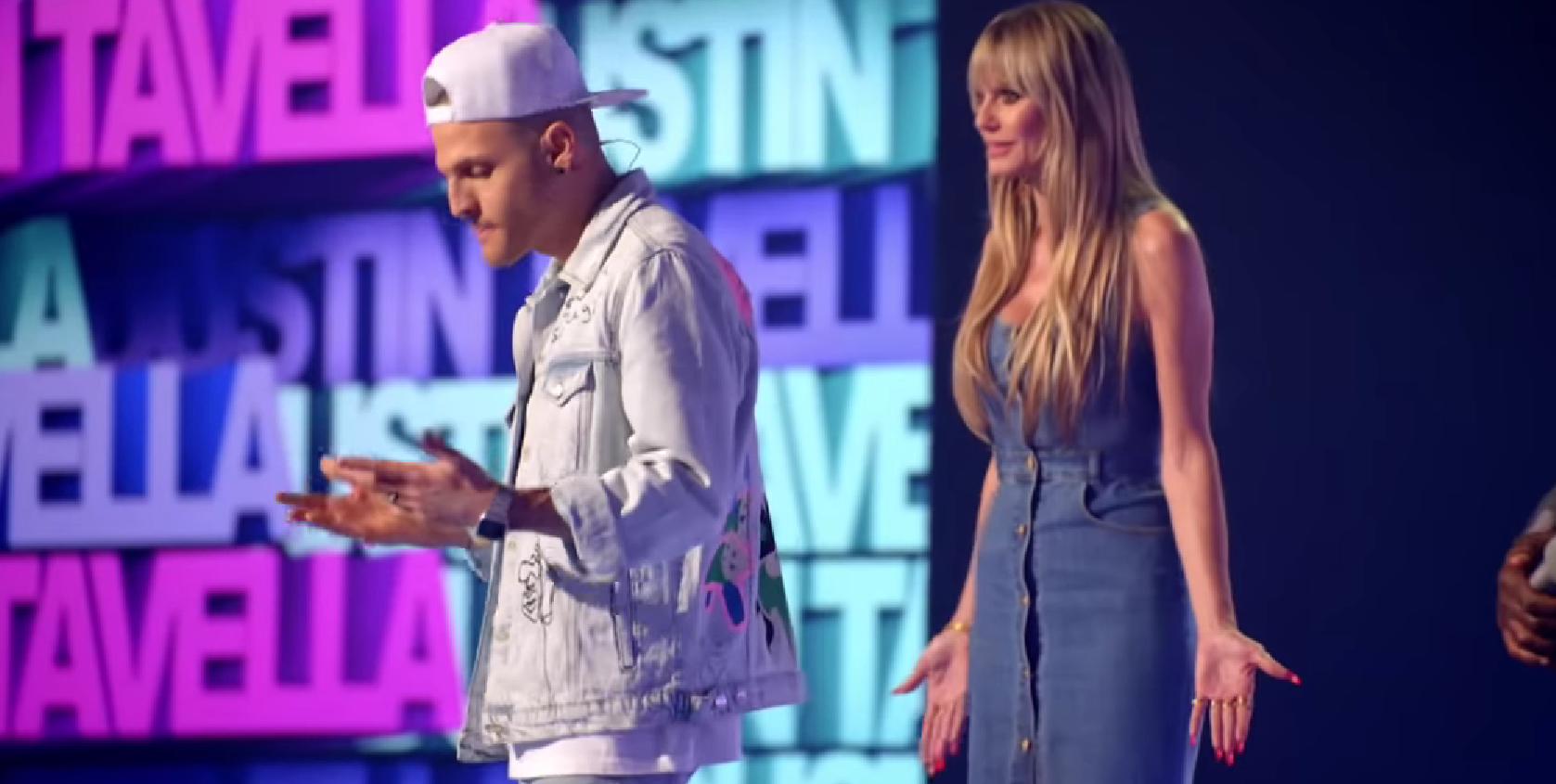 Credit: America'sGotTalent via YouTube
Had magic not worked out, Tavella had a career of social organization and aid, as well as his musical talents to fall back on. As fate would have it he didn't need them, but nonetheless incorporates his bluesy guitar stylings into his newest show Here Comes Trouble. He carries on the traditions of Pea nn Jillette, famed magician and fabulous bassist.
Season 17: The Mayyas then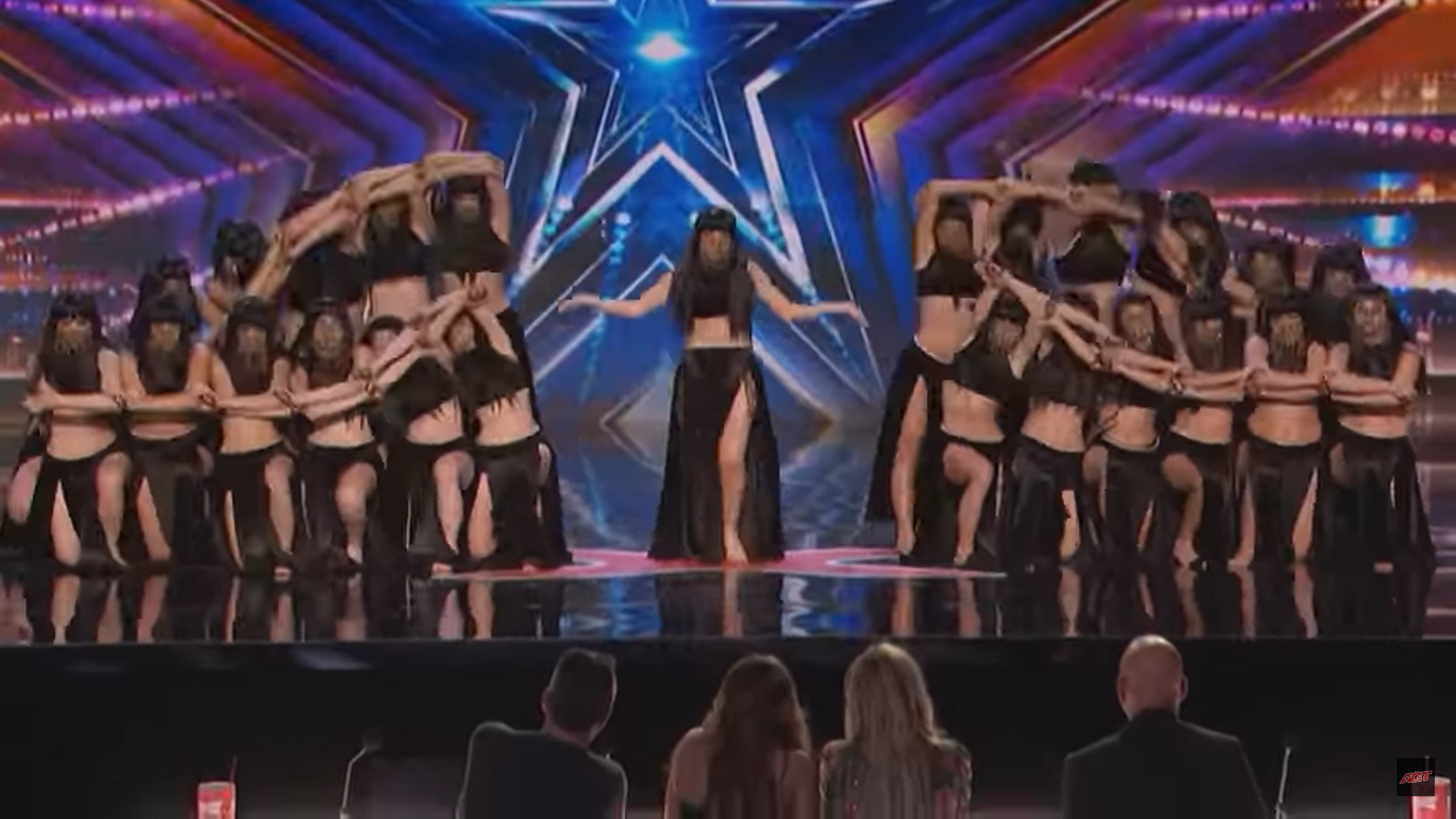 Credit: America'sGotTalent via YouTube
Precision group dancing like this is the kind of thing you see in movie musicals, but the Lebanese troupe floored judges with the flowing texture of their movement. The 36-woman-strong group's name translates from Arabic to "The proud walk of a lioness", and that fearsome, beautiful energy saw them sweep the competition.
Now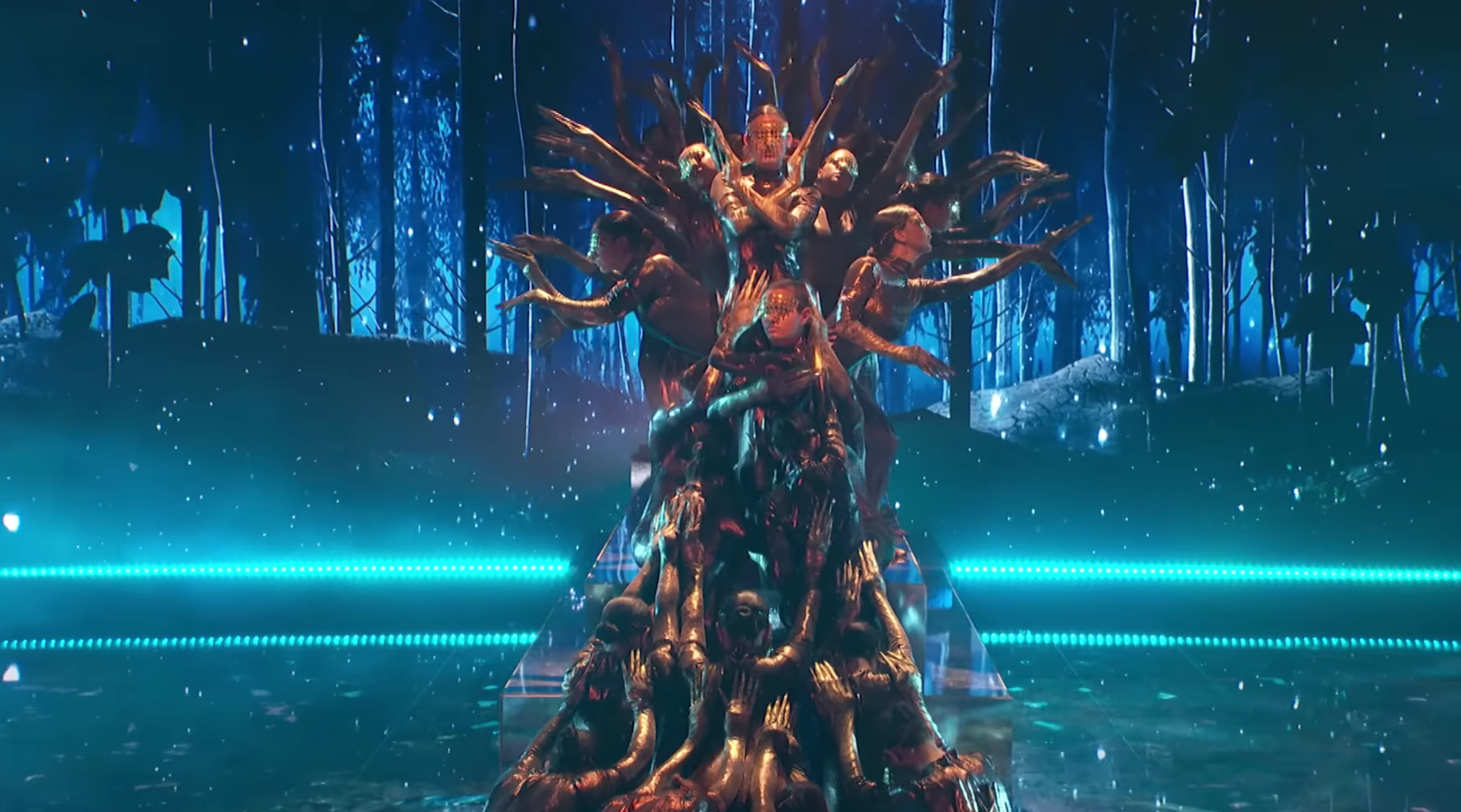 Credit: America'sGotTalent via YouTube
The Mayyas were unlike anything the judges had seen before, and there was no limit to what their striking visual creativity could achieve. They were awarded the Lebanese Order of Merit for their artistic contributions to the country, and have performed with the likes of Beyonce in The United Arab Emirates.
Season 17 Golden Buzzer: Avery Dixon then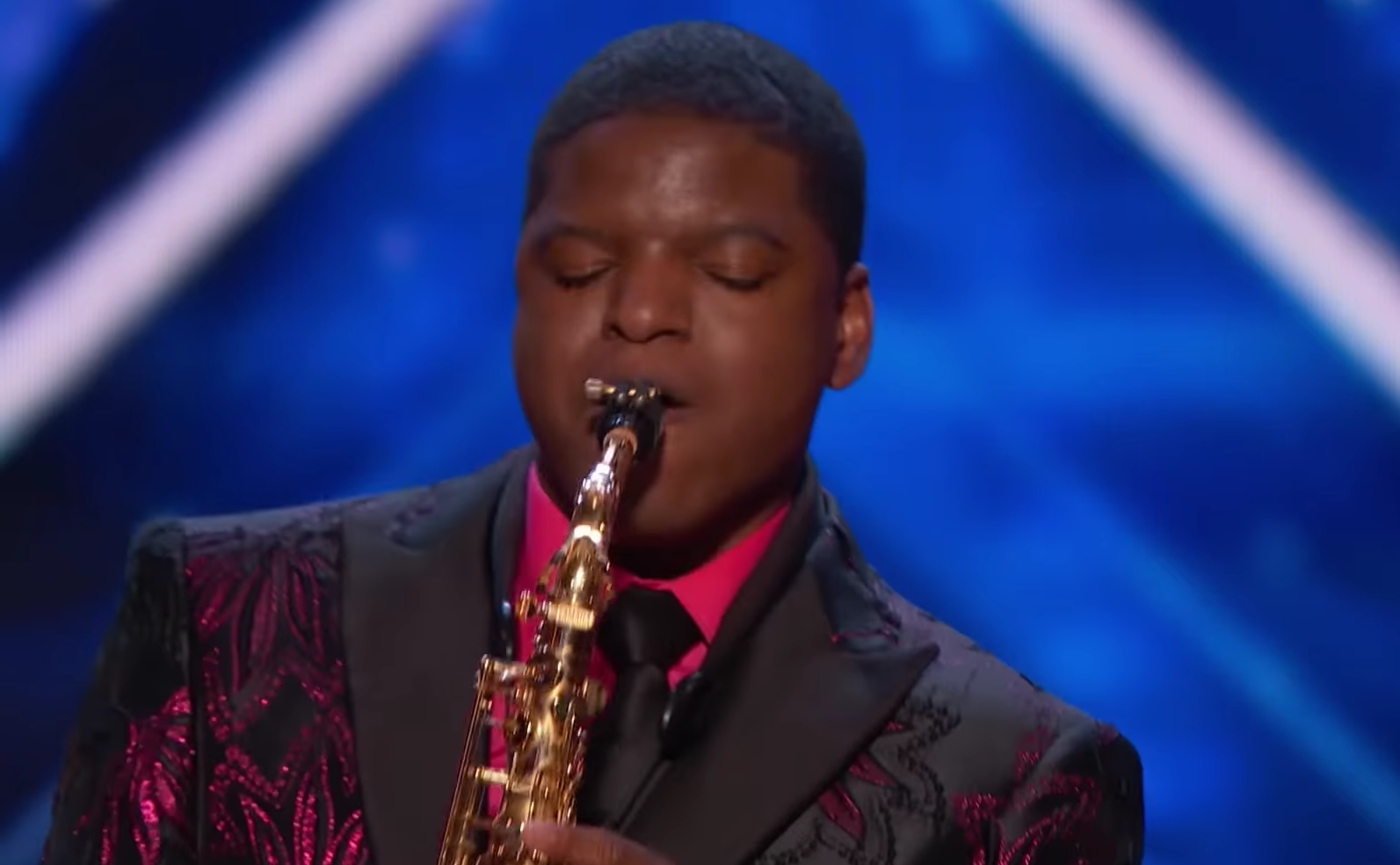 Credit: America'sGotTalent via YouTube
Dixon's story of mental health struggles and a living condition that made it impossible for him to practice his sounds made for some tear-jerking narrative. As soon as his lips touched that sax the melancholy turned to pure jazz bliss. His tone and intonation were pitch-perfect, and his improv licks buried any coffee shop jazz you're going to hear on the radio.
Now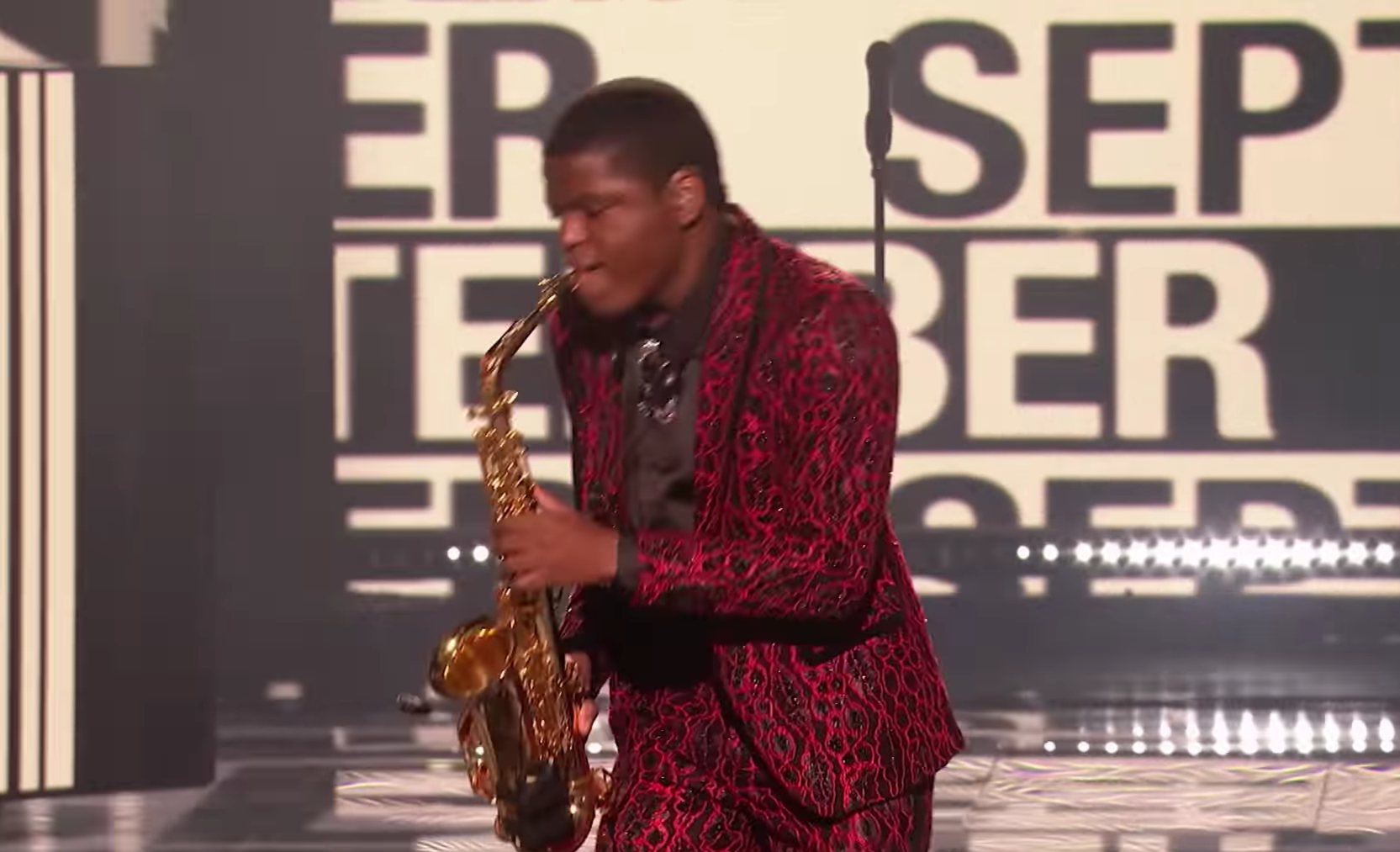 Credit: America'sGotTalent via YouTube
Though Dixon was exceptional, he was beaten by the Mayyas in the grand finale. He wasted no time returning his gratitude to the hospital that helped raise him through his birth complications and founded GraceNotes and Totes, a charity that raises funds for premature children like himself.