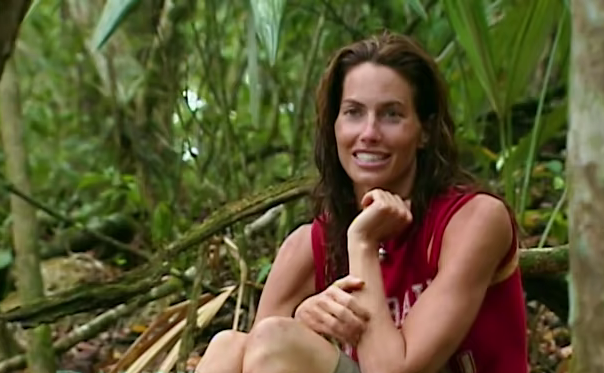 Ethan Zohn then…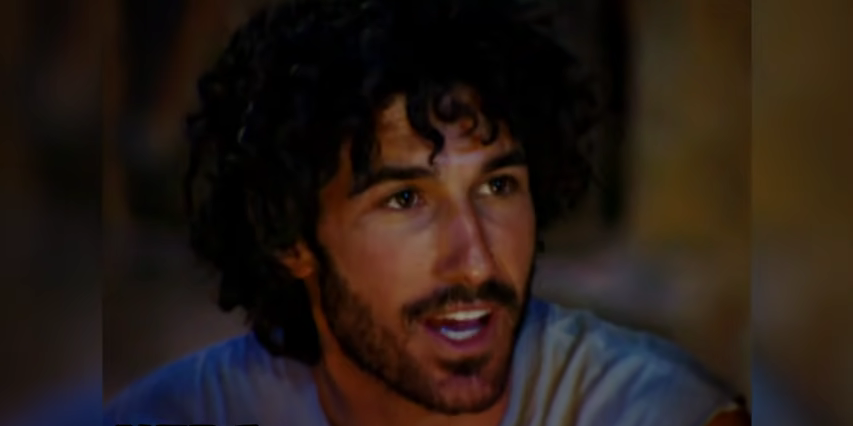 Credit: Once Upon An Island via YouTube
During his tenure on Survivor, Zohn played a tactical, well-thought-out game, ensuring that he constantly had the numbers on his side. After taking home the win on season three, Ethan Zohn went on to compete on All Stars and Winners at War, though he never managed to reclaim his crown.
Ethan Zohn now…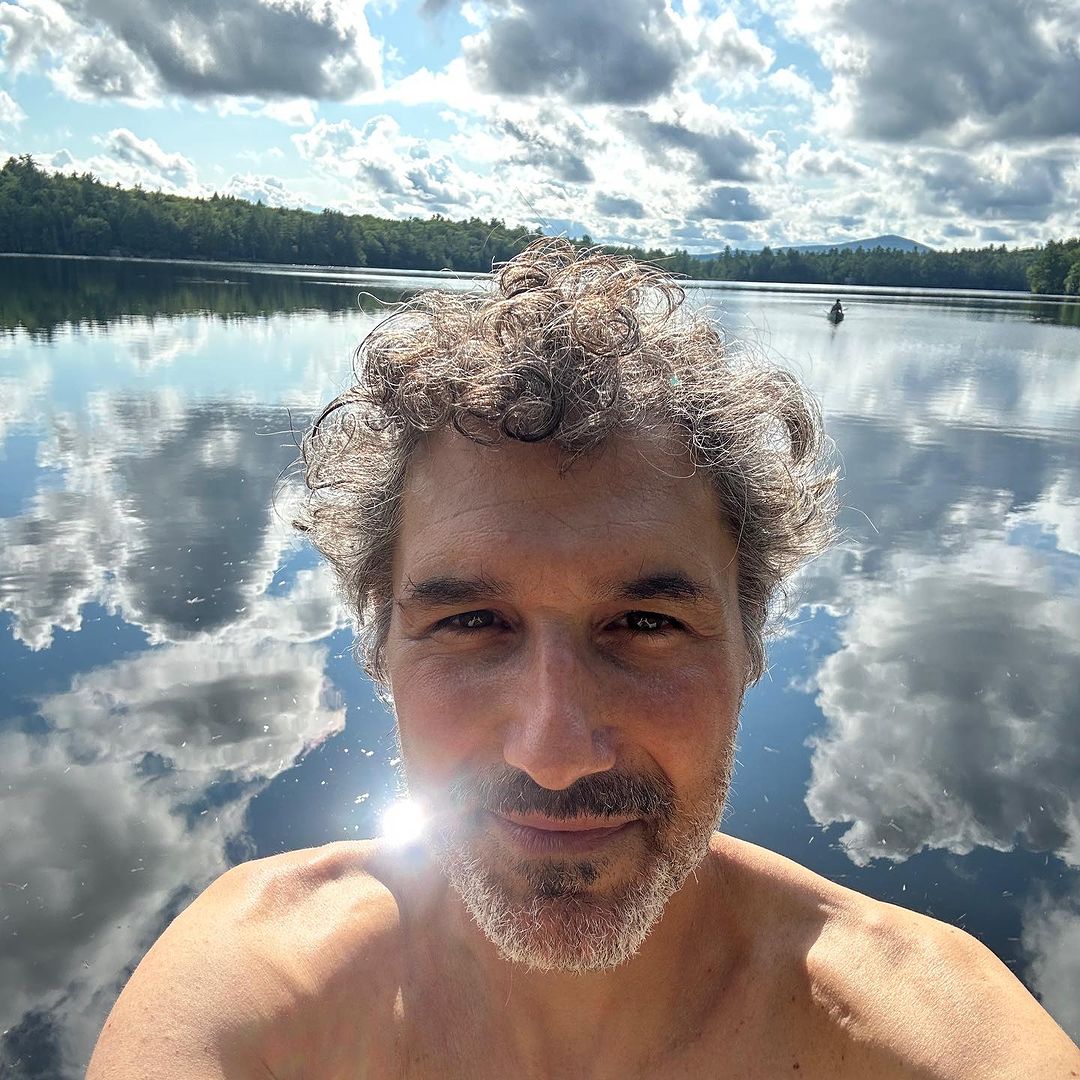 Credit: @ethanzohn via Instagram
Since his win, Zohn has used his winnings to set up a non-profit organization which raises money and awareness to fight HIV. The Survivor winner was diagnosed with Hodgkin's lymphoma in 2009, but was thankfully declared cancer-free in 2013. He currently resides in New York City, though he takes numerous trips to reconnect with nature.
Brian Heidik then…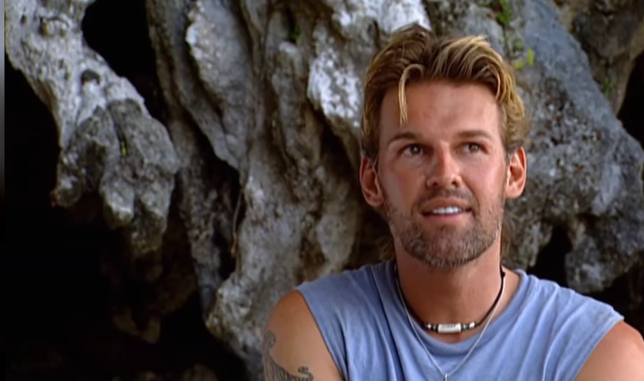 Credit: Once Upon An Island via YouTube
The former actor happily won Survivor: Thailand through his brutal tactics, forging relationships with his tribe mates with the sole aim of taking home the crown. Despite being branded as a villain, his methods worked, and Heidik walked away with the massive cash prize.
Brian Heidik now…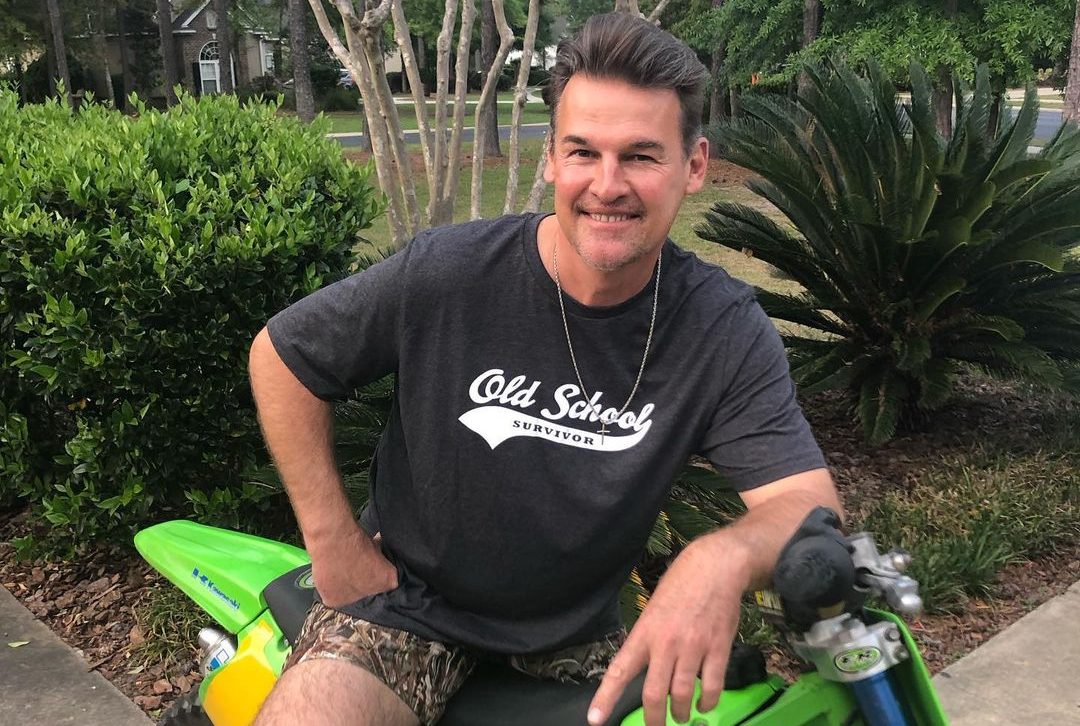 Credit: @the_master_closer via Instagram
Brian's post-Survivor life was seeped in trouble. He filed a restraining order against his then-wife in 2002, alleging assault. The case was thrown out, however, as Heidik didn't turn up to the court date. In 2006, the winner was arrested for allegedly shooting a dog with an arrow.
Sandra Diaz-Twine then…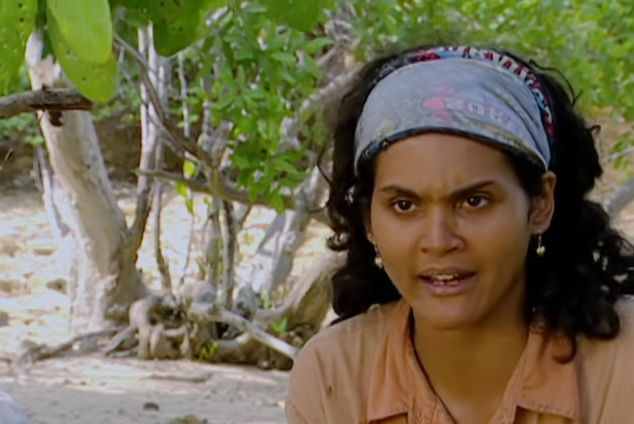 Credit: Once Upon An Island via YouTube
The first person to win Survivor twice, Sandra Diaz-Twine certainly knew how to play the game. The mastermind has become an icon amongst die-hard Survivor fans, with competitors and viewers alike heralding her savvy gameplay. In total, Diaz has played Survivor six times. Whenever she was voted out, it always landed on day 16.
Sandra Diaz-Twine now…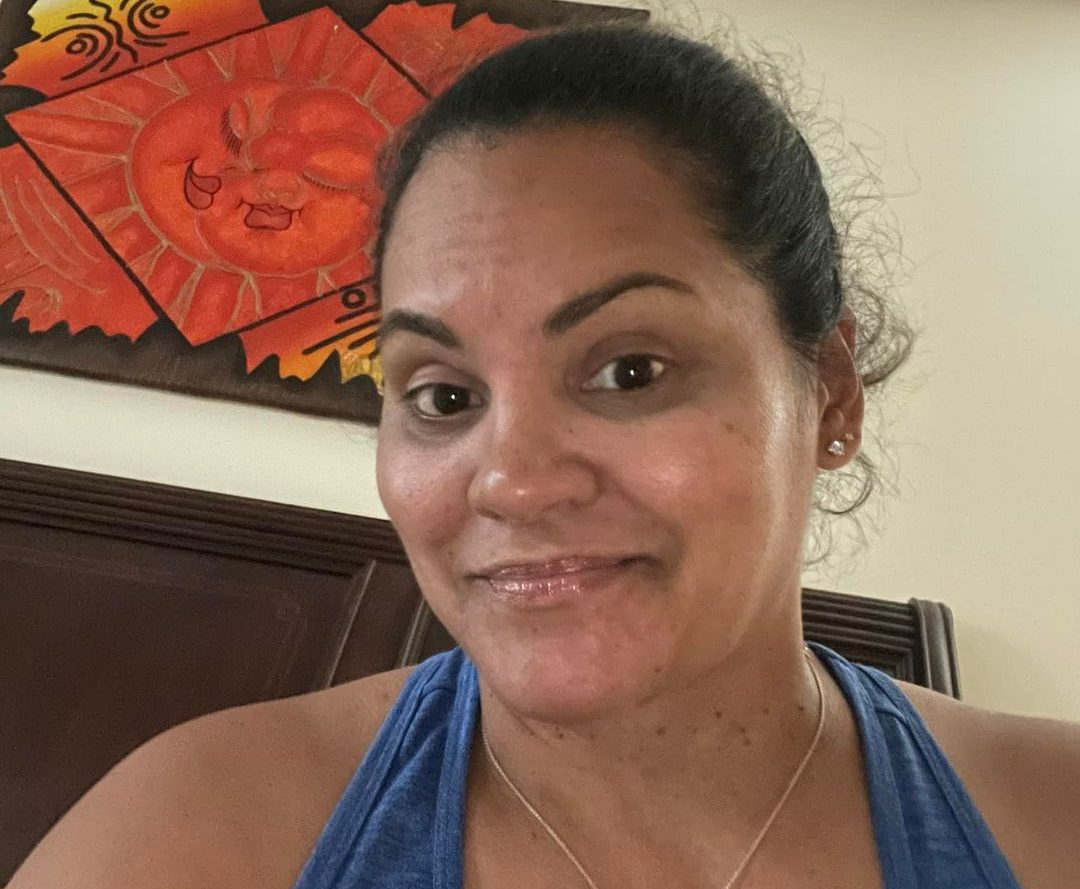 Credit: @sassysdt via Instagram
Sandra has claimed that winning the money twice over has changed her and her family's lives, allowing her to put her child through college. She recently competed in Australian Survivor: Blood vs Water with her daughter, Nina, before getting eliminated on her supposedly "cursed" day 16.
Amber Bkrich then…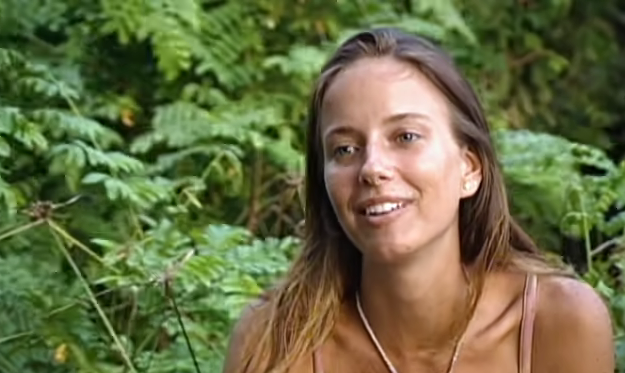 Credit: Once Upon An Island via YouTube
Amber Bkirch originally competed in The Australian Outback, though her sneaky gameplay meant she was voted out at the final six. She came back to win Survivor All Stars, learning from her previous mistakes. Fellow contestant Rob Mariano famously proposed to Bkirch during the show's finale.
Amber Bkrich now…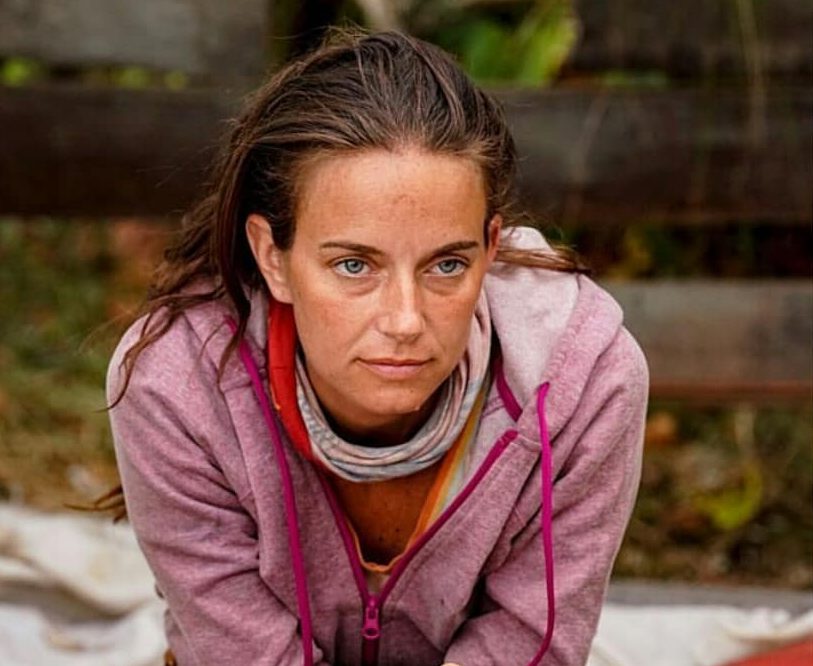 Credit: @aljufreyyyyy via Instagram
Amber and Rob are still happily married – becoming the first love story to blossom from Survivor. The pair returned 15 years after their original stint on the show, competing in Winners at War. No strangers to reality TV, the couple also went on to compete in The Amazing Race – twice.
Danni Boatwright then…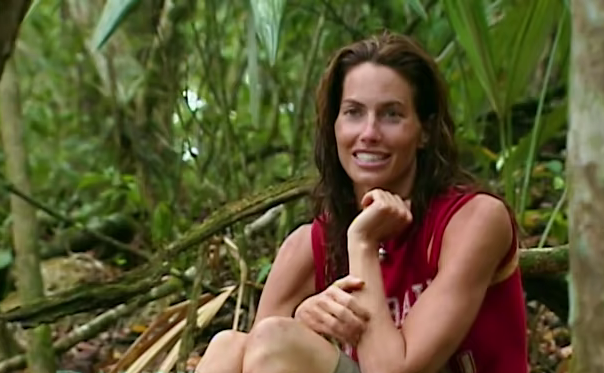 Credit: Once Upon An Island via YouTube
The former Miss Teen USA candidate earned her crown in season 11 of Survivor. Self-described as a "stealth bomber", Boatwright played an under-the-radar style game, using her personal connections with her tribe mates to secretly pull the strings. She also won the final immunity challenge, much to the surprise of her competitors.
Danni Boatwright now…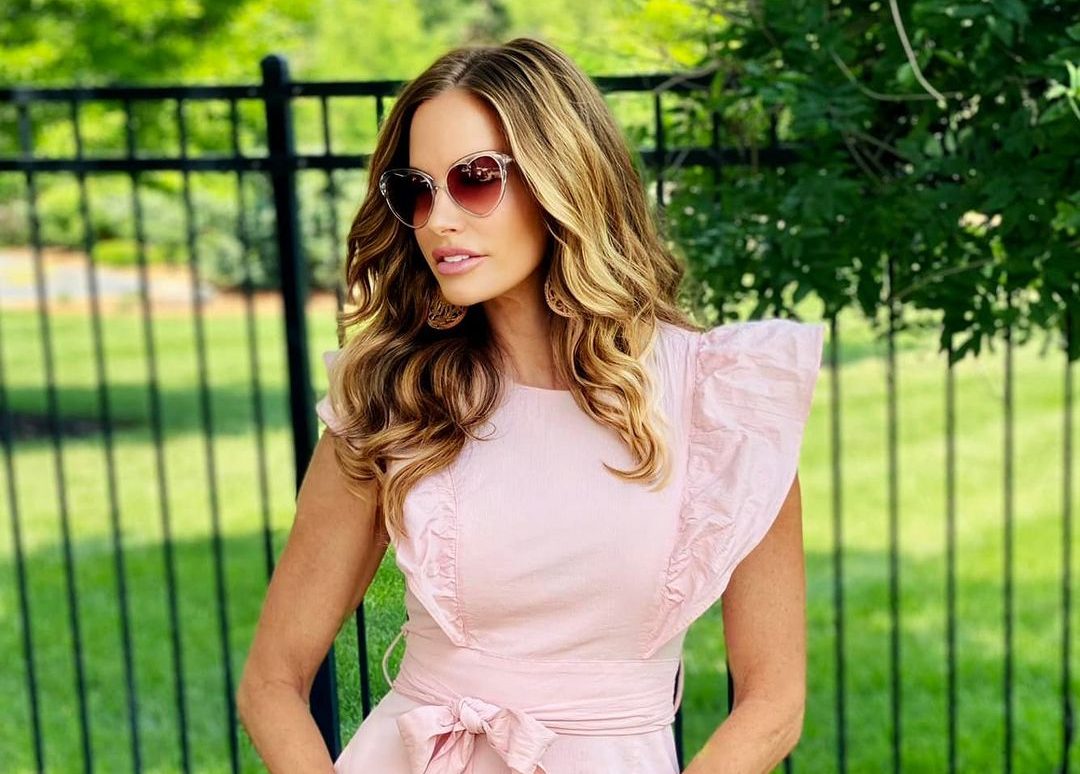 Credit: @danniboatwright via Instagram
Since her win on Survivor, the victor has donned her buff for Winners at War, though she failed to snag the top-spot. Survivor aside, Boatwright now hosts the Weekend Wrap, a weekly talk show on 610 Sports. She also runs a sports clothing label, using some of her original Survivor winnings to fund her business.
Aras Baskauskas then…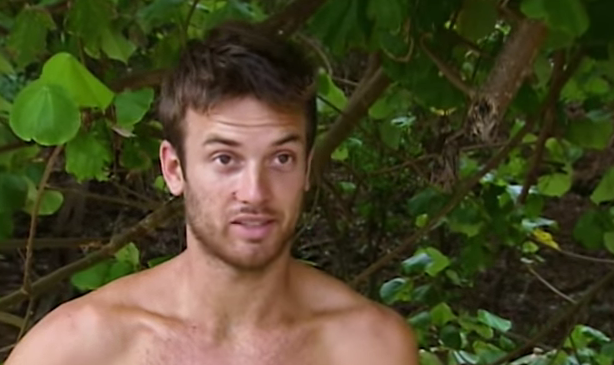 Credit: Once Upon An Island via YouTube
The former professional basketball player snagged the crown during his season of Survivor, much to the delight of fans. His subtle gameplay, strong leadership skills, and deep personal relations ensured that he walked away with the $1 million jackpot. He later returned to play on Blood vs Water but his scheming was less successful, resulting in a blindside at the hands of his former allies.
Aras Baskauskas now…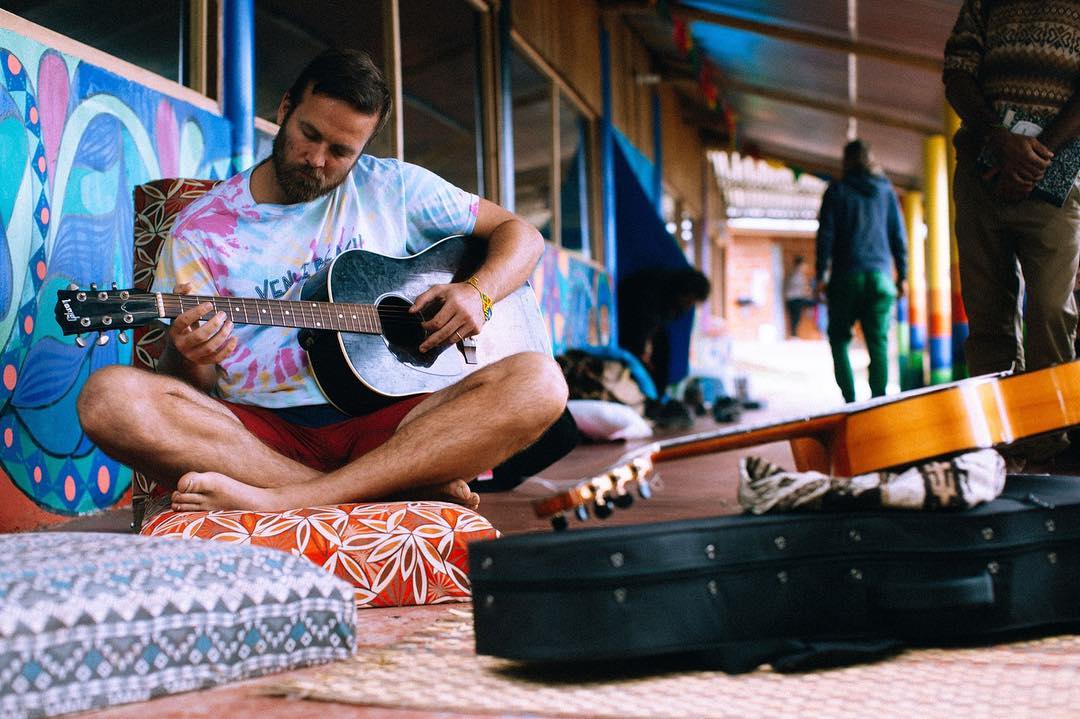 Credit: @oddus via Instagram
Nowadays, Baskaukas works as a successful yoga instructor in Santa Monica, California, putting some of his mental Survivor skills to use. When he's not teaching yoga, Baskauskas can usually be found in the great outdoors, enjoying his hobbies of playing the guitar, meditating, playing golf, and surfing.
Yul Kwon then…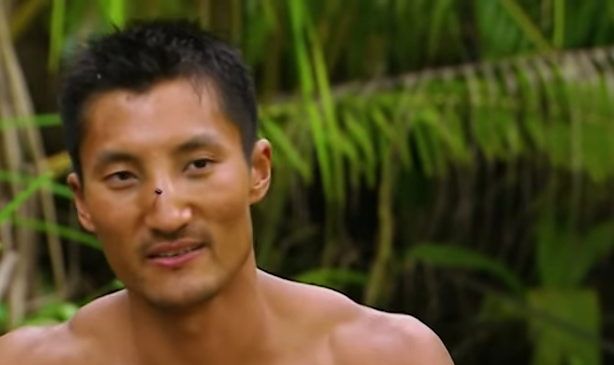 Credit: Once Upon An Island via YouTube
Yul Kwon has numerous accolades under his belt – least of all becoming the Sole Survivor. His season of the game was particularly controversial due to producers splitting up the tribes by ethnicity. Kwon claimed he wanted to go on the show to be a positive role model for his community. He's worked as an FBI lecturer, a CNN correspondent, and as a privacy coordinator for Facebook.
Yul Kwon now…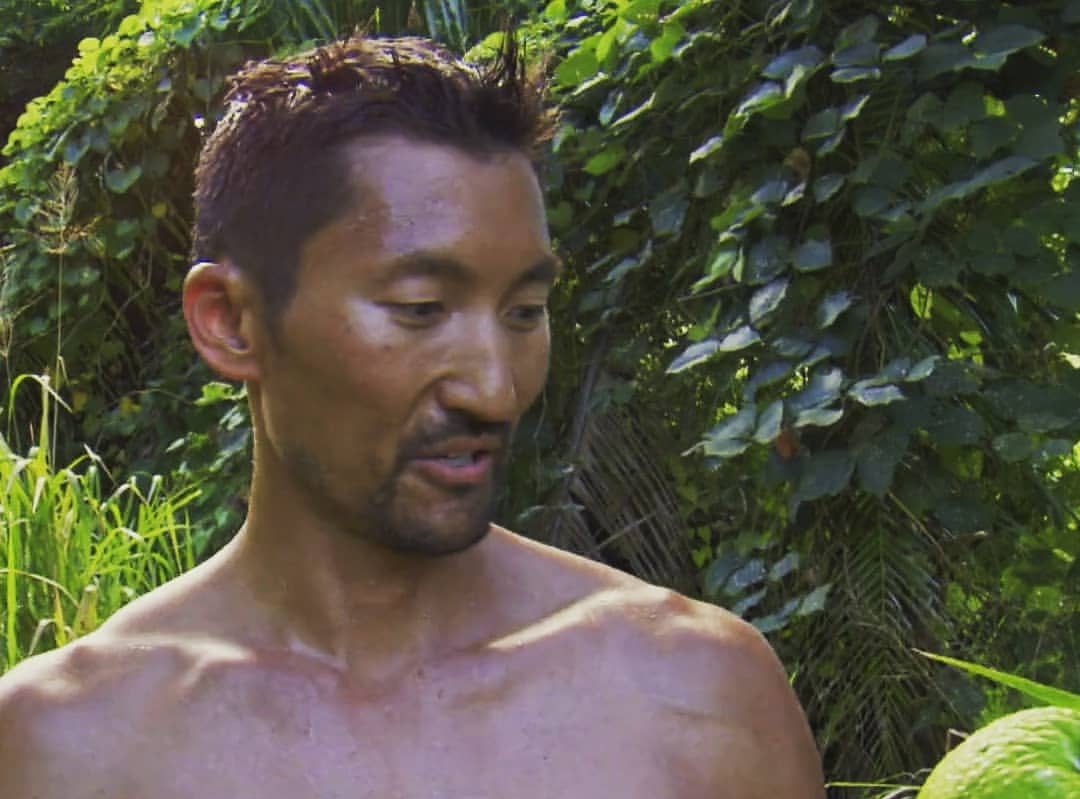 Credit: @yulkwon via Instagram
Since his win, Kwon has gone on to work at Google in product management, changing his career path once again. Due to the death of his childhood friend, Kwon frequently organizes bone marrow drives and serves as a national spokesperson for the Asian American Donor Program.
Todd Herzog then…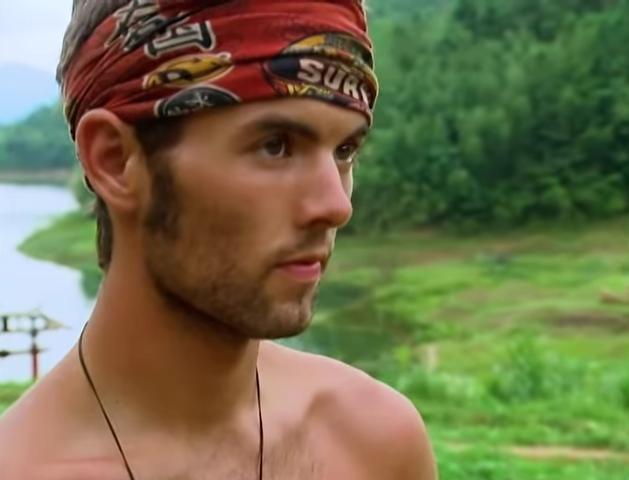 Credit: Once Upon An Island via YouTube
Todd Herzog wasn't afraid to play dirty on his season of Survivor, with his sneaky, back-stabbing ways eventually leading to him taking home the crown. Herzog said he watched the first season of Survivor when he was 15. From then, he always knew he had to go on the show. Before Survivor, he worked as a manager at a movie theater.
Todd Herzog now…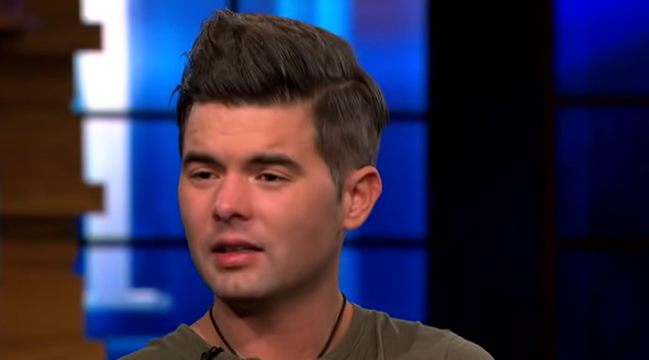 Credit: Dr. Phil via YouTube
Although Herzog's financial life changed for the better, the Sole Survivor battled with alcoholism, appearing on Dr Phil to discuss his battle, appearing intoxicated. The victor claimed that the producers of Dr Phil handed him a bottle of vodka prior to his appearance. He has now defeated his demons, and sells customized Funko Pops online.
Parvati Shallow then…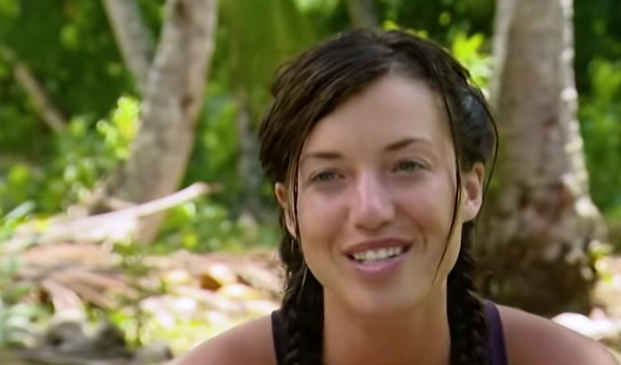 Credit: Once Upon An Island via YouTube
Parvati Shallow bagged the $1 million win during her tenure on Survivor: Micronesia. Shallow found an immunity idol, but decided she didn't need it, famously leaving it behind on Exile Island. She competed three more times on the show, but failed to win the title for a second time.
Parvati Shallow now…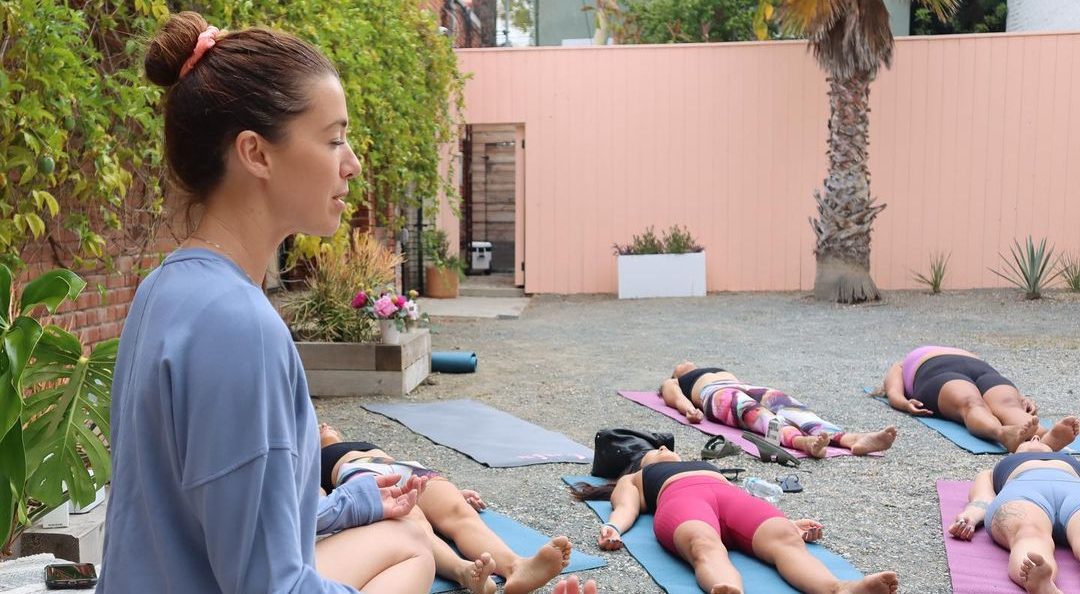 Credit: @pshallow via Instagram
Since her win, Shallow became a successful media personality, hosting a slew of shows for CBS, including Survivor: Live – a weekly web series where she interviewed castaways and returning faces from the Survivor franchise. Shallow has left the limelight behind her, now working as a yoga teacher in Los Angeles.
Bob Crowley then…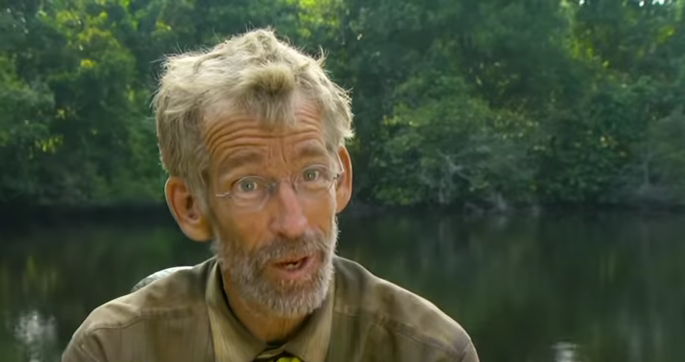 Credit: Once Upon An Island via YouTube
The oldest member of his tribe at age 57, Bob Crowley used a mix of cunning and kindness to take home the crown. He famously made two fake immunity idols, tricking the rest of his tribe into believing they were real. Despite his age, Crowley won a slew of challenges, showing up his younger tribe mates.
Bob Crowley now…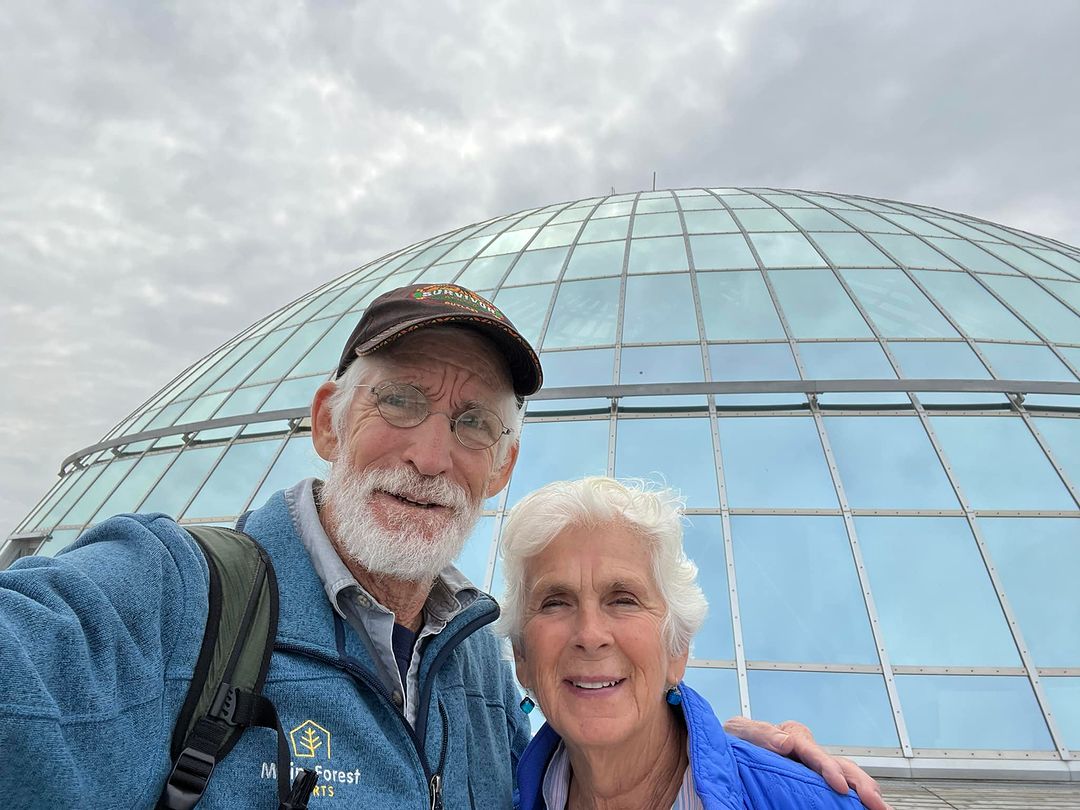 Credit: @bobcrowley via Instagram
Crowley still considers himself an Indiana Jones-esque type of figure, always seeking out his next his of adrenalin. He currently runs the Maine Forest Yurts – a year-round camping experience he set up with his wife and children. His win gave him celebrity status back in Maine – a status which he used to raise money for charitable causes.
Kim Spradlin then…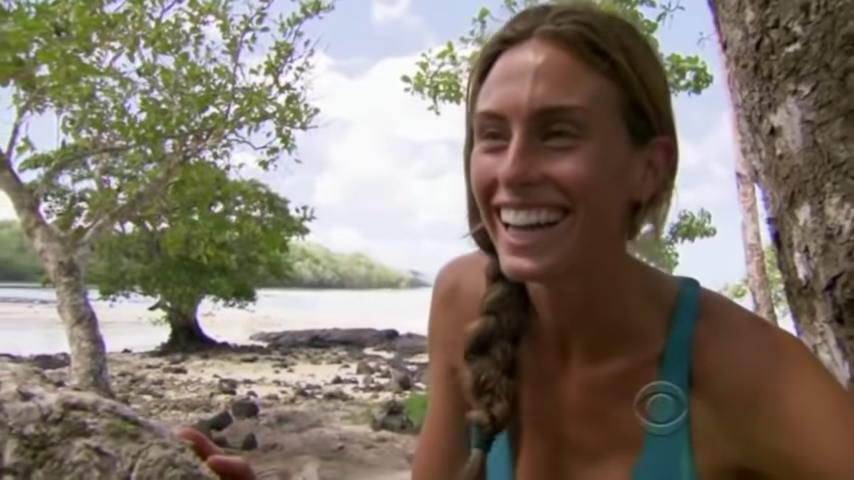 Credit: Survivor Legend 68 via YouTube
Scooping up Survivor: One World's $1 million prize, Kim Spradlin's life didn't seem as though it could get any better. That was until the fans voted for her to win an extra $100,000 on top of her already impressive prize pot. In 2020, she returned for the show's 40th season, coming in ninth place.
Kim Spradlin now…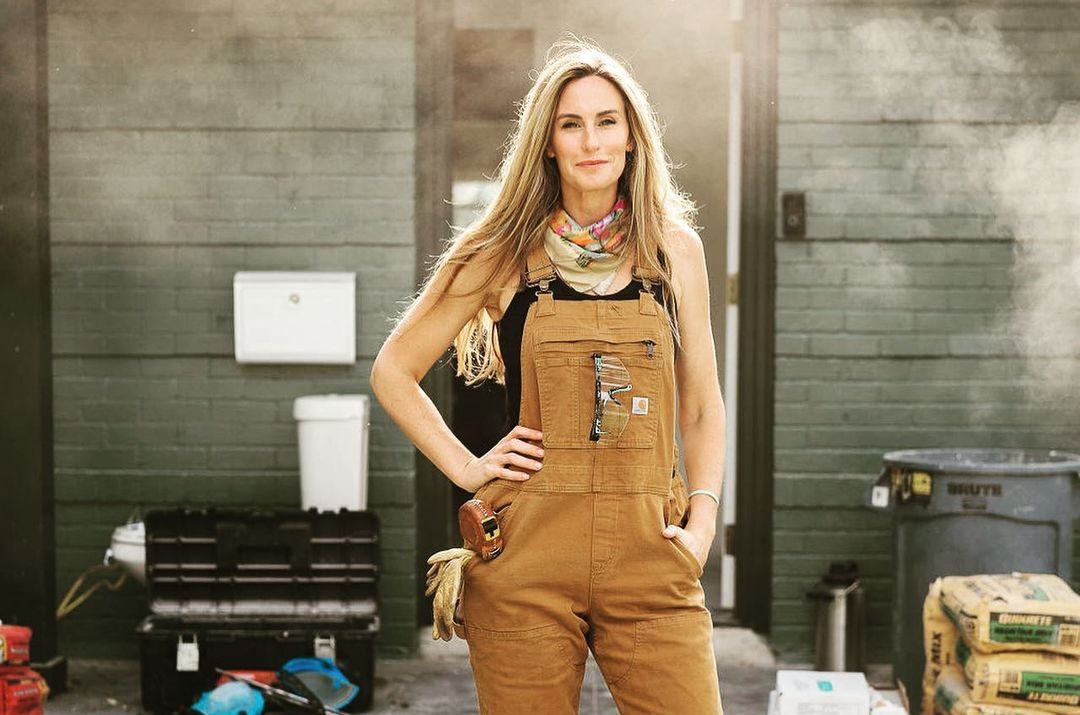 Credit: @kimspradlinwolfe via Instagram
Since 2020, Kim became self-employed, becoming the owner of Kim Wolfe Home, a business which deals with home renovation and interior design. She is also the host of the TV show Why the Heck Did I buy this House?, where the Survivor victor comes to the rescue of homeowners who are suffering from buyer's remorse.
Denise Stapley then…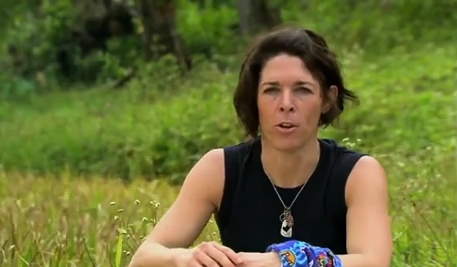 Credit: Survivor Legend 68 via YouTube
Despite losing every single immunity challenge prior to merge and attending every single tribal council of her season, Denise Stapley went on to take home the crown – to the surprise of viewers everywhere. Her brilliant social game ensured that the sex therapist was able to snag the title of Sole Survivor, and the $1 million prize that came with it.
Denise Stapley now…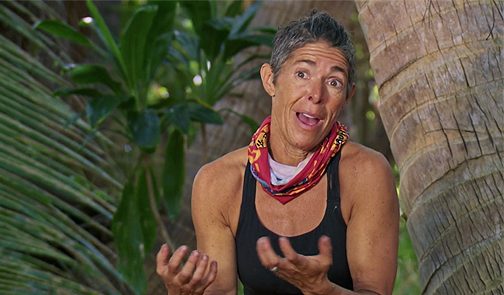 Credit: CBS
Since her iconic win, Stapley continues to work as a licensed mental health therapist and sex therapist in Iowa, where she lives with her husband and daughter. Her work uses over two decades worth of experience to aid her clients with depression, anxiety, grief, and sexually-related concerns.
Nick Wilson then…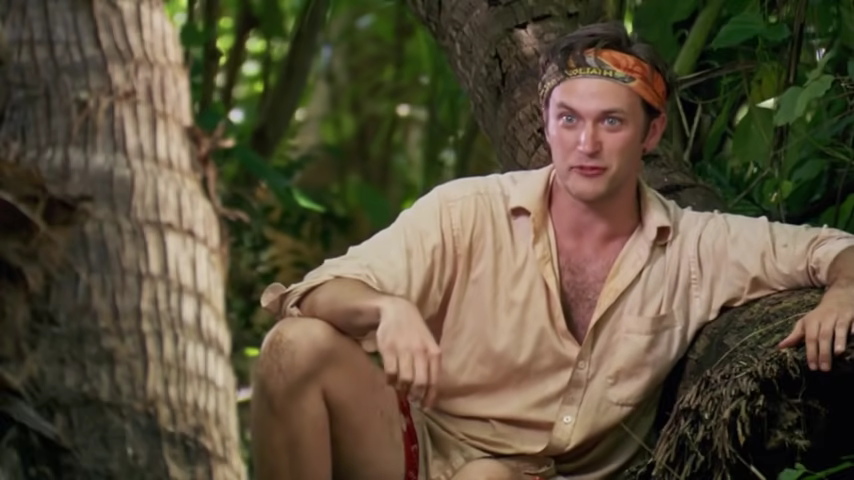 Credit: Survivor Legend 68 via YouTube
Nick Wilson won season 37 of Survivor, which had the theme of David vs Goliath. His crowning was largely due to him winning three consecutive individual immunity challenges in a row prior to the final tribal council. He returned for Survivor's 40th season, ultimately coming in seventh place.
Nick Wilson now…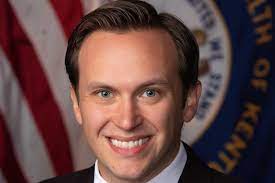 Credit: @people via Twitter
The Republican didn't just win over Survivor jury – he also won an election to become a state representative of the 82nd District in the Kentucky House of Representatives in 2022. He has recently come under fire – with some even claiming that the victor has been canceled – due to his support of an anti-trans bill.
Richard Hatch then…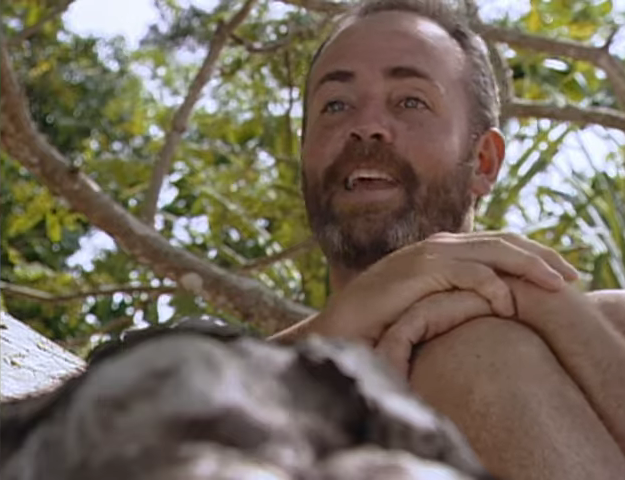 Credit: Once Upon An Island via YouTube
Richard Hatch was the OG winner of Survivor, taking the crown in the show's first-ever season. He became infamous for his villainy, alongside his arrogance and frequent displays of nudity. Despite this, he eventually went on to take home the crown, with his strategy setting a template for how the game would be played for years to come.
Richard Hatch now…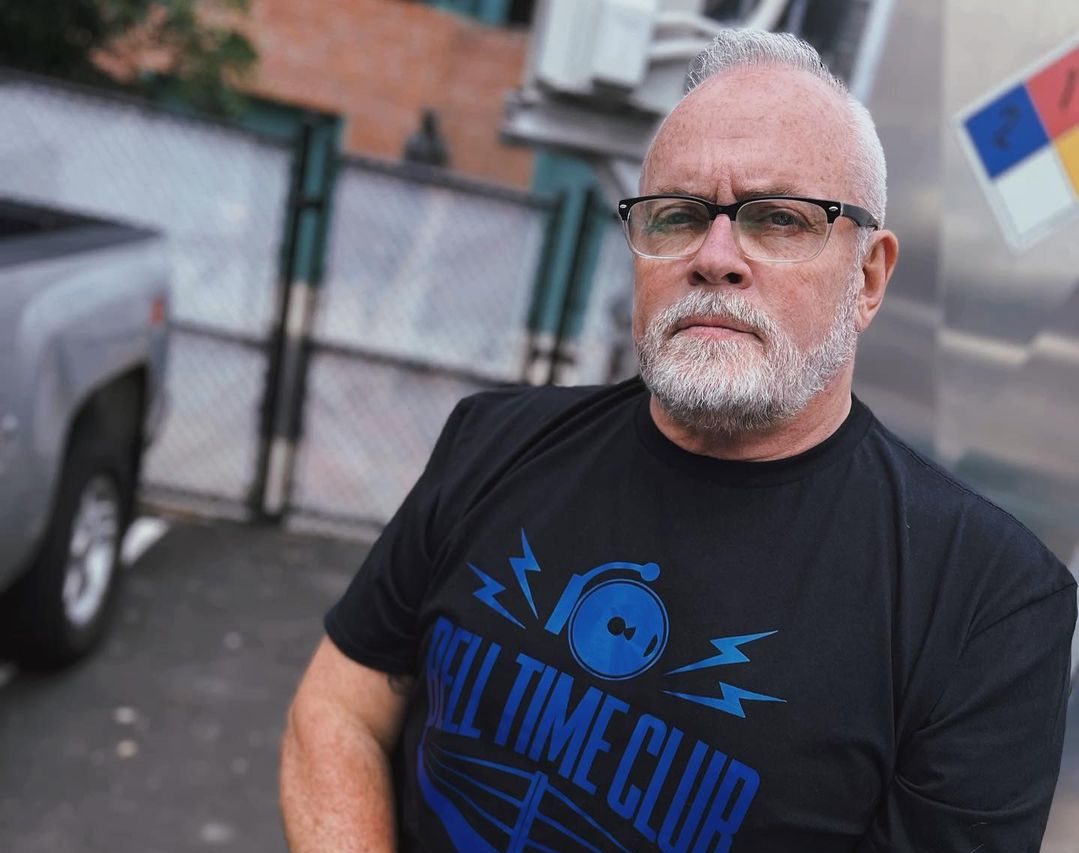 Credit: @hatch_rich via Instagram
Despite his win and cash lump sum, things didn't quite go to plan for Hatch. The OG winner was arrested for tax evasion in 2006, serving 51 months in prison. In 2011, he served a nine-month sentence for violating his parole. Hatch then went on to star in an array of other reality shows, including The Biggest Loser and Celebrity Apprentice.
Kristie Bennett then…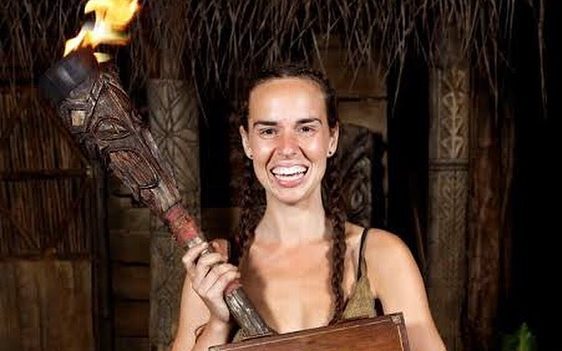 Credit: @kristiebennett via Instagram
This underdog went on to become the first winner of the Australian Survivor reboot, using an understated social game mixed with physical prowess to bring home the trophy. She was frequently on the losing tribe, avoiding elimination by the skin of her teeth. She went on to win the final immunity challenge, before winning over the jury during the final tribal council.
Kristie Bennett now…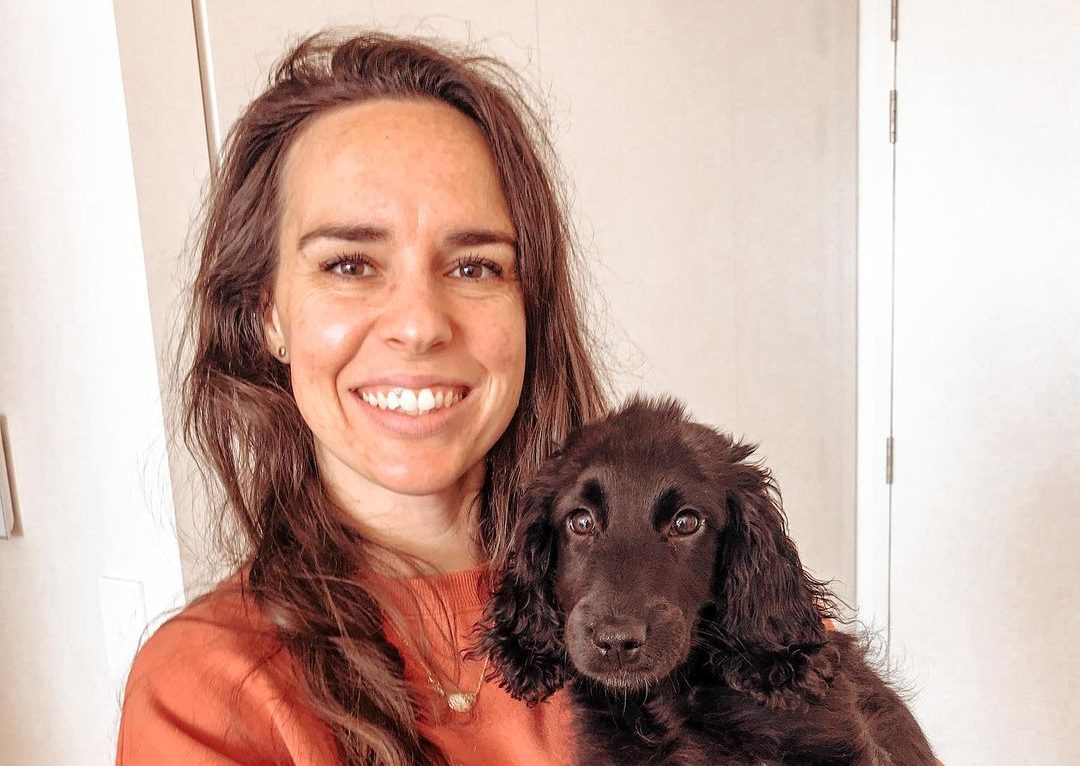 Credit: @kristiebennett via Instagram
Since her win, Kristie has set up a mentor program where she encourages young people to achieve their full potential, aiding other reality TV hopefuls. She believes in the power of motivation and discipline, knowing that everything is possible if you've got enough nerve.
Shane Gould then…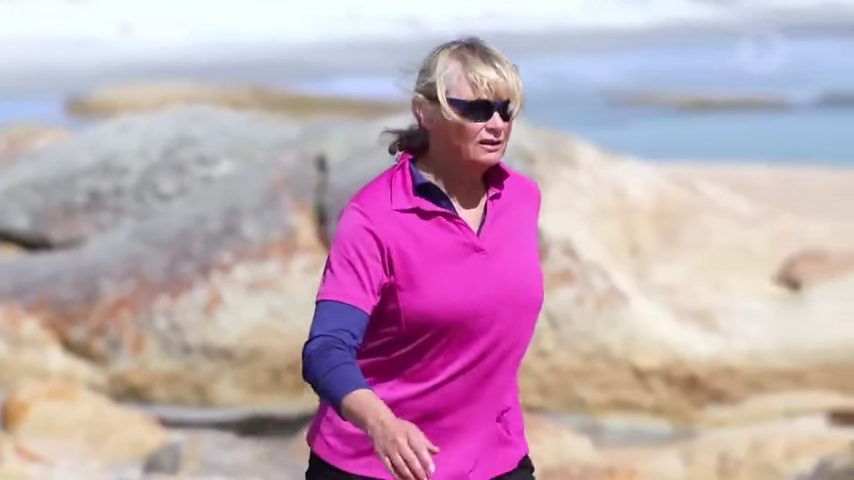 Credit: Ponderosa via YouTube
Shane Gould didn't just win a gold medal at the Olympics, she also won gold on Australian Survivor. She returned to play in Australian Survivor All Stars, but was sent packing after the first tribal council. Her original win was considered somewhat controversial due to her relatively subdued game.
Shane Gould now…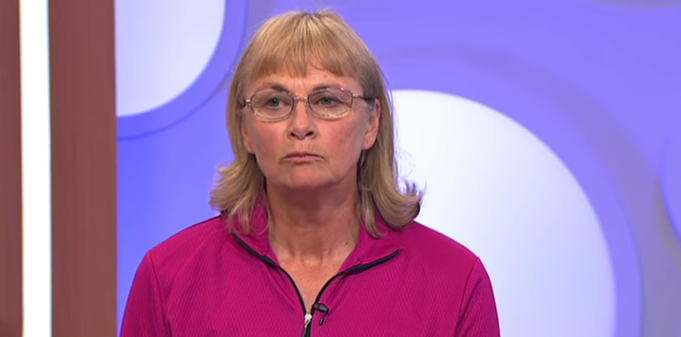 Credit: Studio 10 via YouTube
After spending a lifetime in the limelight, Shane Gould has decided to leave the world of fame behind her. She briefly taught horseriding and surfing to up-and-coming hopefuls, though she now makes very few public appearances, instead preferring to spend quality time with her four children.
David Genat then…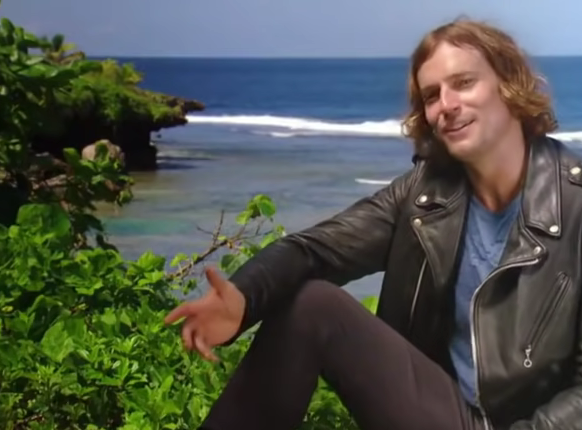 Credit: Australian Survivor 24 via YouTube
The Golden God won Australian Survivor All Stars, beating out other fan-favorites to claim the title of Sole Survivor. He learnt from the mistakes he made during his first run, returning to play a more subtle game. Despite his occasional villainous tactics, the jury almost unanimously decided to crown him the victor, with an 8-1 vote.
David Genat now…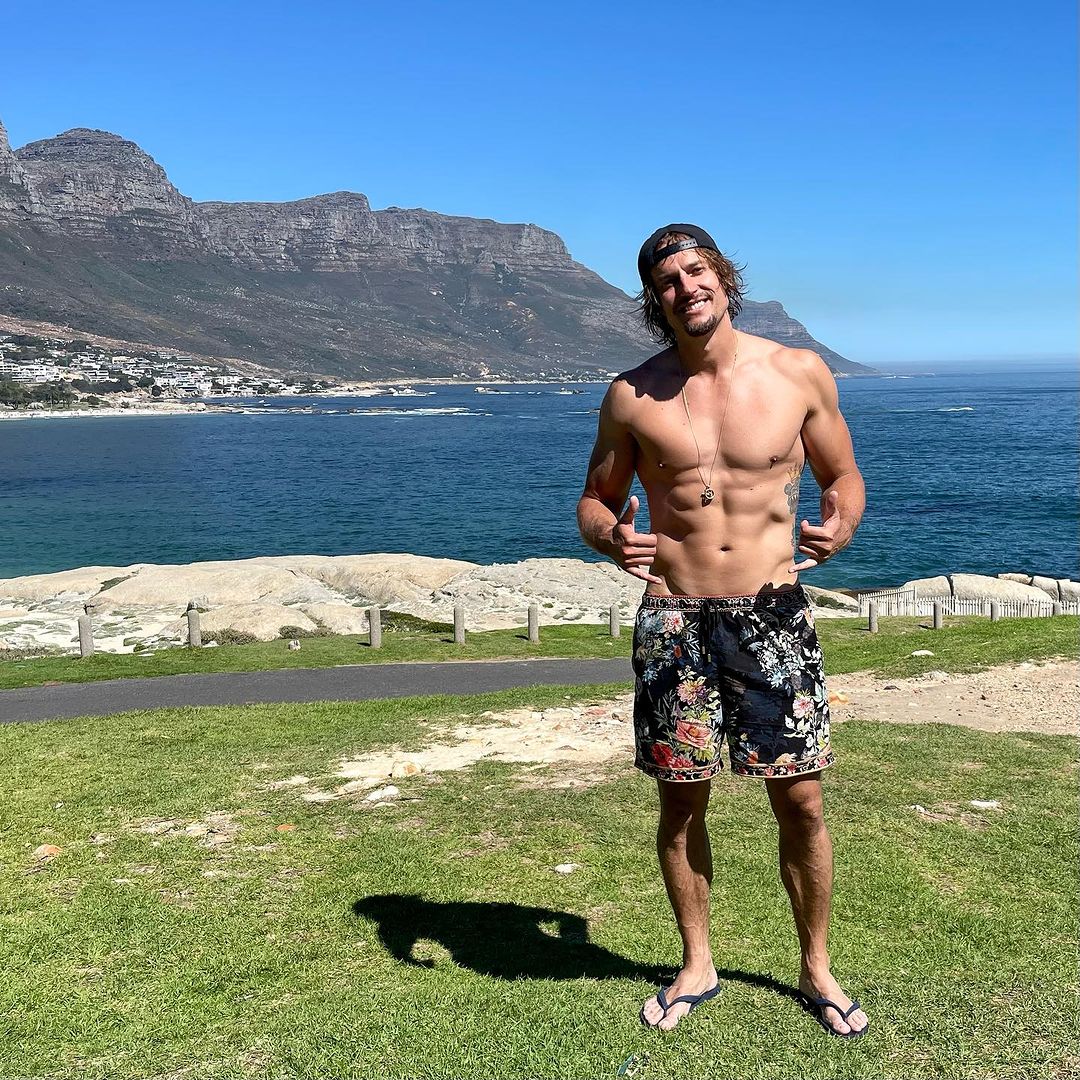 Credit: @davidgenat via Instagram
After his success on Australian Survivor, Genat went on to star in Australia's version of Celebrity Apprentice, but was eventually fired by Lord Sugar, who seemed to take a particular dislike to the Aussie. Nowadays, Genat can be seen as the host of Nine's new adventure series, Rush.
Hayley Leake then…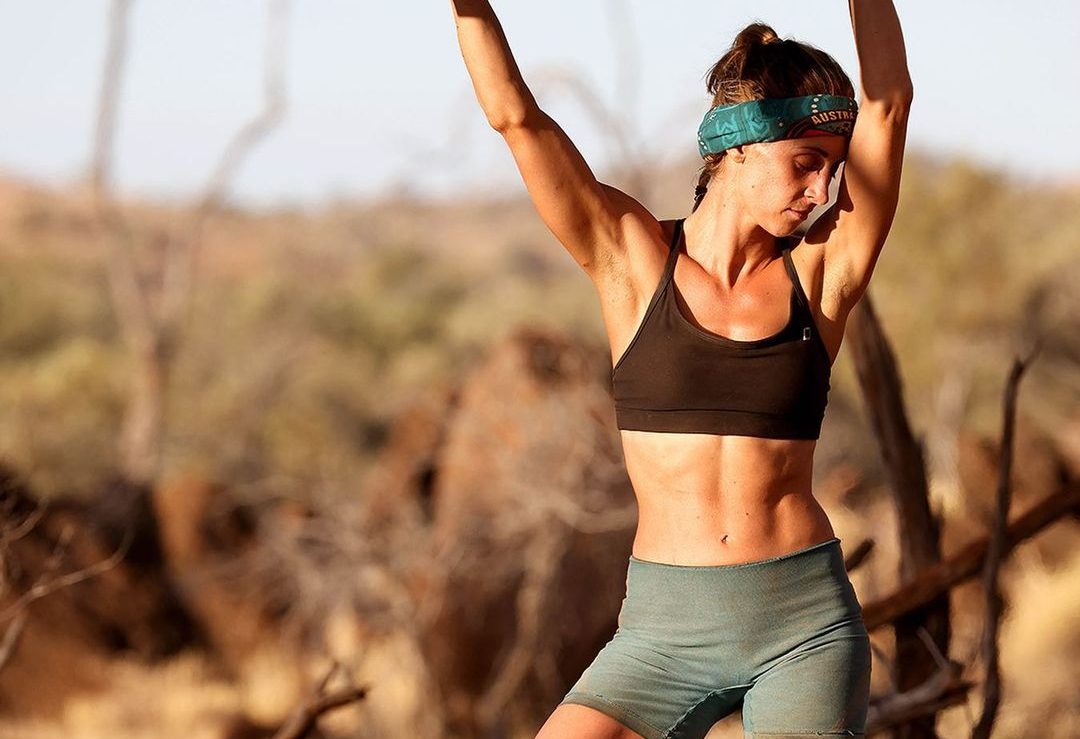 Credit: @hayleyleake_ via Instagram
Despite being voted out mid-season, Hayley Leake desperately clawed her way back from Redemption Island, eventually being crowned as Sole Survivor due to her impressive physical prowess. She returned to compete in Heroes vs Villains, but only made it just past merge, with her fellow tribe mates viewing her as a strategic and physical threat.
Hayley Leake now…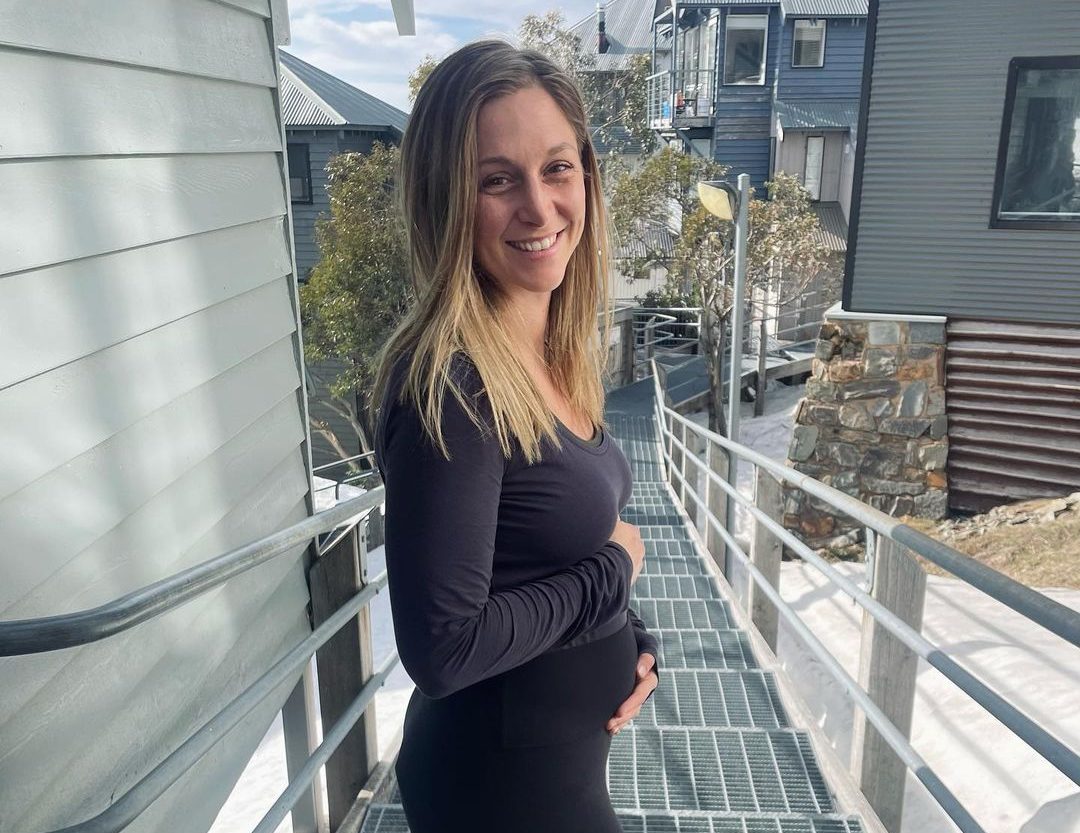 Credit: @hayleyleake_ via Instagram
Following her career as a pain researcher – a role that undoubtedly helped her to secure her Survivor win – Leake obtained a grant from the Australian Pain Society to co-design pain education resources for adolescents with chronic pain. She also recently announced her pregnancy via Instagram.
Mark Wales then…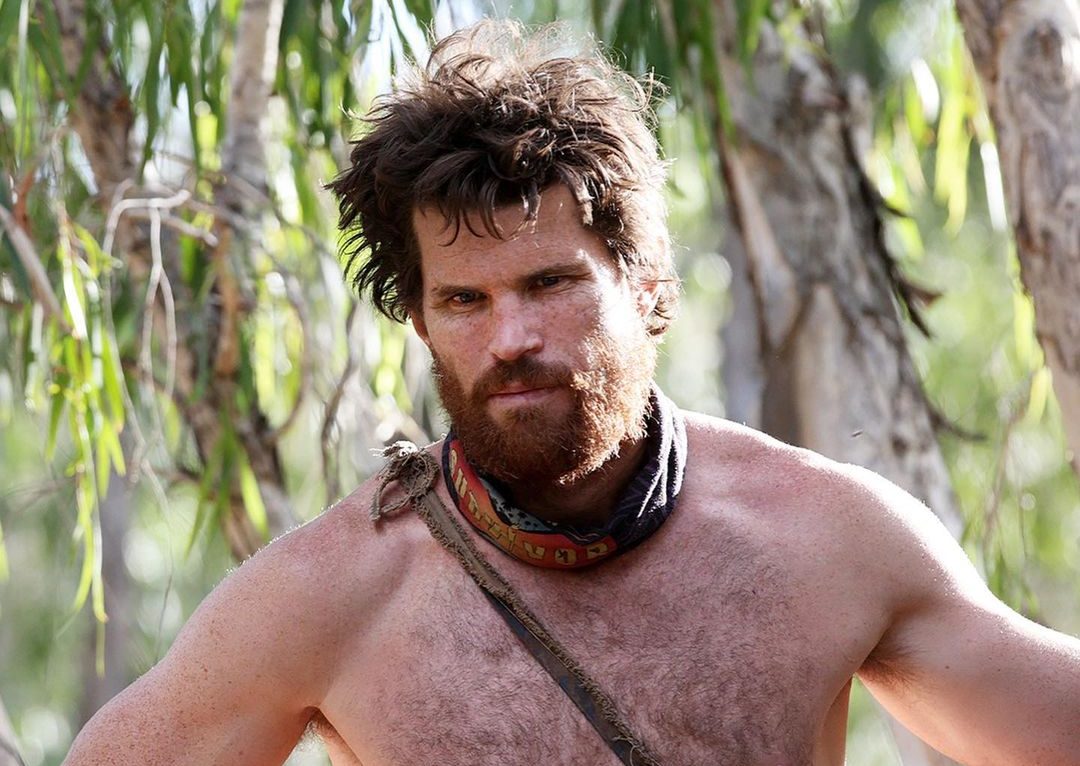 Credit: @mark.a.wales via Instagram
On his original season, Mark Wales met his now-wife, Samantha Gash. What others thought was a mere show-mance turned out to be a real-life love story, with the pair falling in love, getting married, and having a child. Both Wales and Gash returned to play Blood vs Water, with Wales being crowned the victor.
Mark Wales now…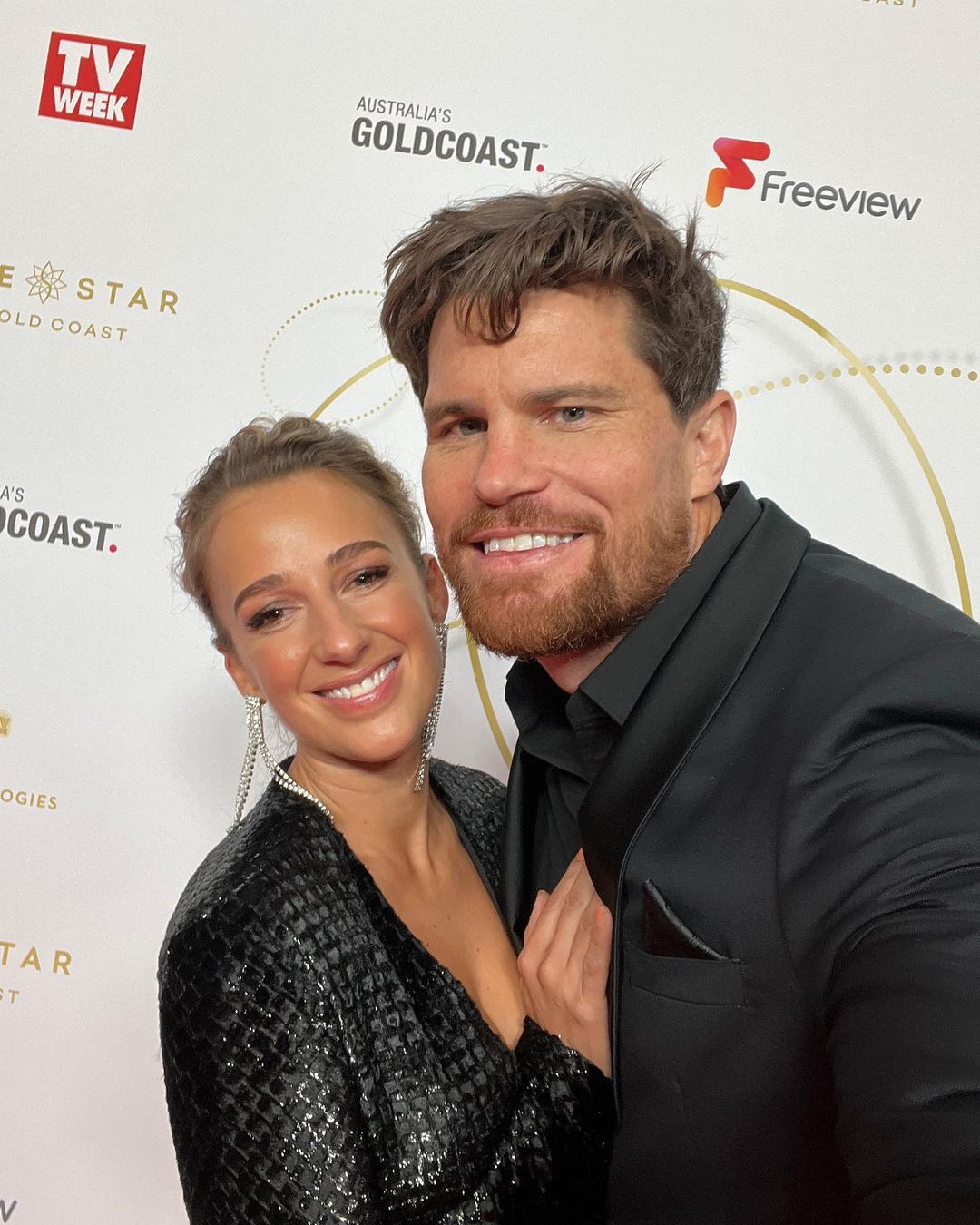 Credit: @samanthagash via Instagram
To this day, both Wales and Gash are still happily married, despite any disagreements they encountered during their time on Blood vs Water. The victor now works as a corporate speaker, training thousands of clients each year. He's also an author, having released his aptly-titled memoir, Survivor, in 2021.
Liz Parnov then…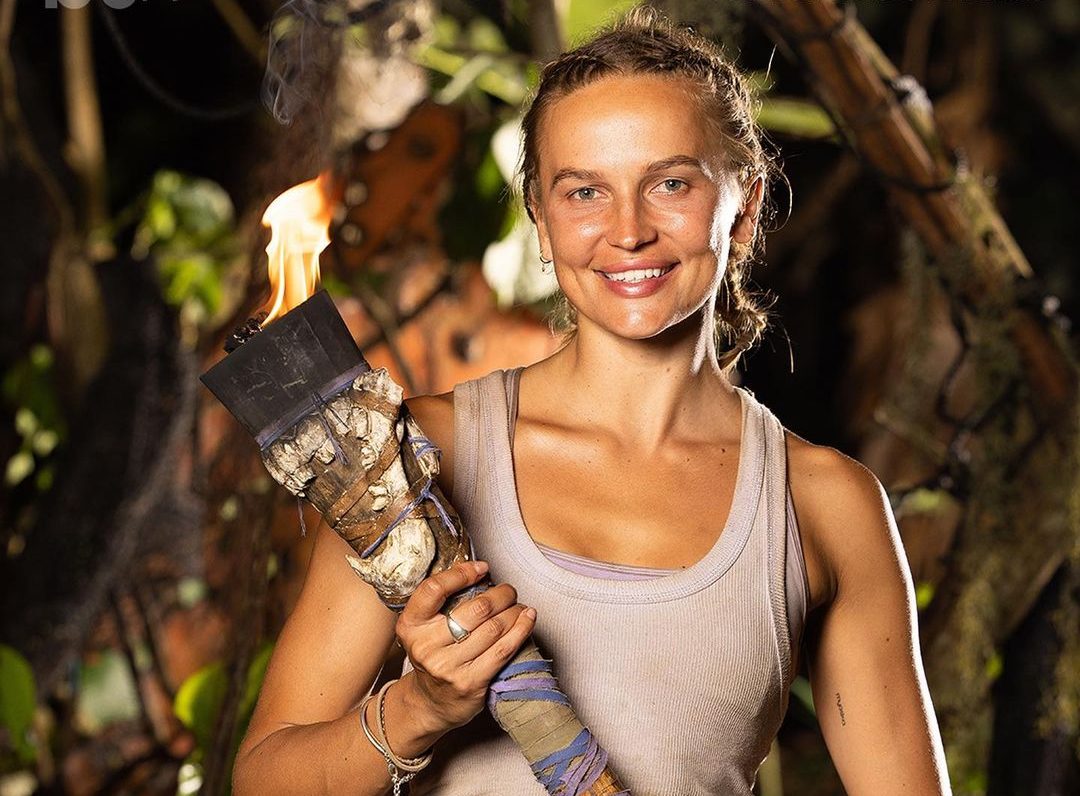 Credit: @lizparnov via Instagram
The reigning champion of Australian Survivor, Liz Parnov played a game led by kindness and quiet strength. Prior to appearing on Survivor, Parnov was an Olympic athlete in pole vaulting. She formed a day-one alliance with close friend Shonee, whom she sought revenge for when she was voted out. This act of vengeance ultimately led to the jury crowning Parnov as the Sole Survivor.
Liz Parnov now…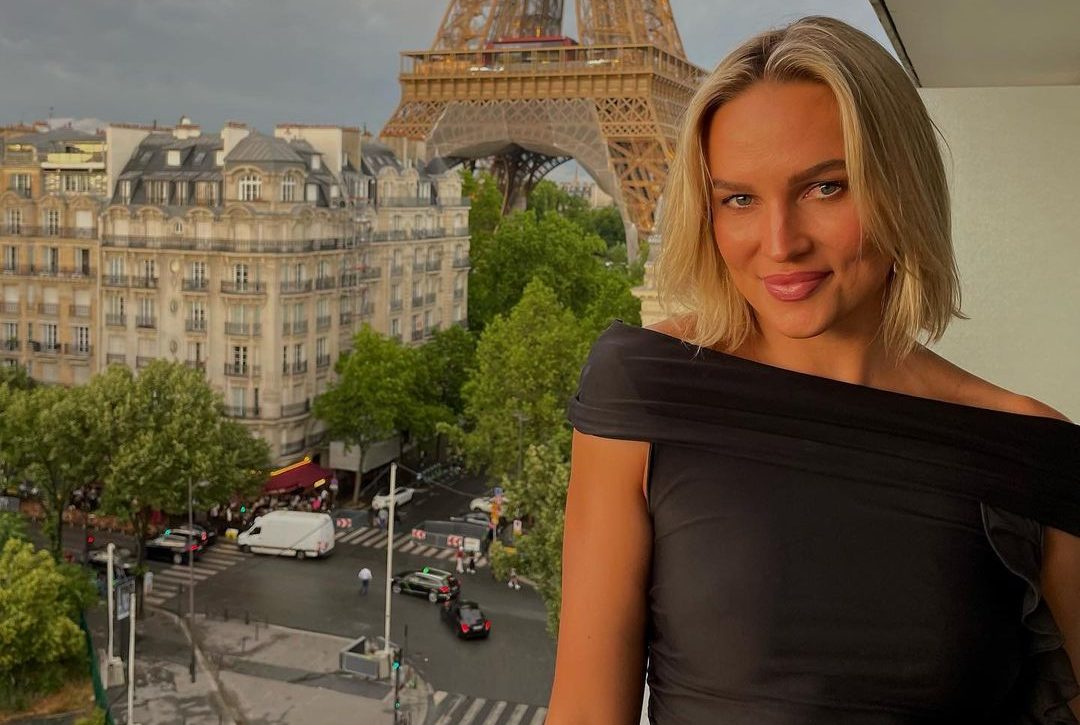 Credit: @lizparnov via Instagram
After outlasting, outwitting, and outplaying her fellow competitors, Liz now works as the marketing manager for the streetwear brand StreetX, leaving the worlds of both Olympic sport and Survivor behind her. With rumors of another All Stars season brewing, it remains to be seen if Liz will return to the sandy shores of Samoa once more.