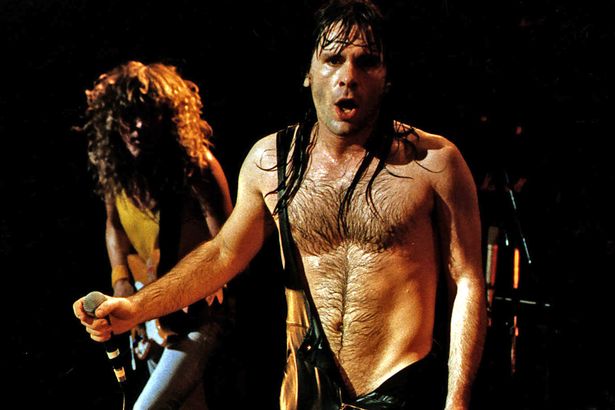 Credit: The Mirror
Axl Rose – Then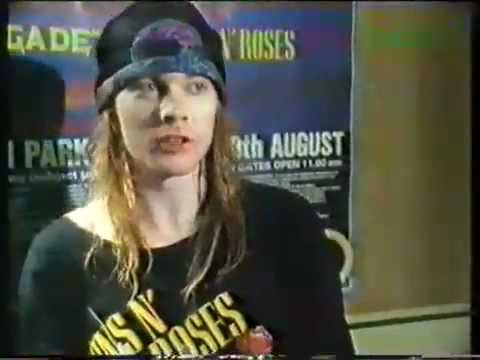 Credit: GnrMetallicaHD via YouTube
Axl Rose was one of the defining artists of the 80s and 90s, with the Guns 'N Roses frontman responsible for some of the biggest hits of the decade. The vocalist was famed for hits such as Sweet Child 'O Mine, November Rain, and Paradise City, leading Guns 'N Roses to become the biggest band in the world.
Axl Rose – Now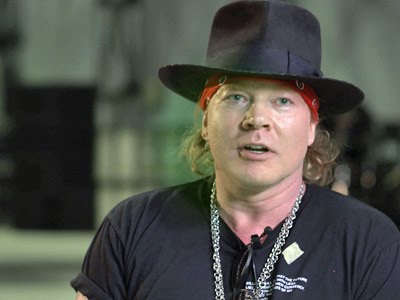 Credit: Associated Press
Between 1994-1997, all the original members of the group left bar Rose. The singer continued with a rotating lineup of session musicians, releasing the long-awaited Chinese Democracy in 2009. The original lineup reunited in 2016 and played this year's Glastonbury festival.
Scott Ian – Then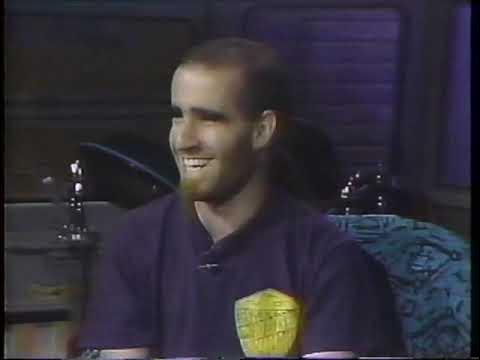 Credit: WV Monster via YouTube
Best known as the co-founder and rhythm guitarist of thrash metal band Anthrax, of which he is the only remaining original member, Ian rose to fame as the group's principal lyricist. He was also the guitarist, lyricist, and founding member of the band Stormtroopers of Death.
Scott Ian – Now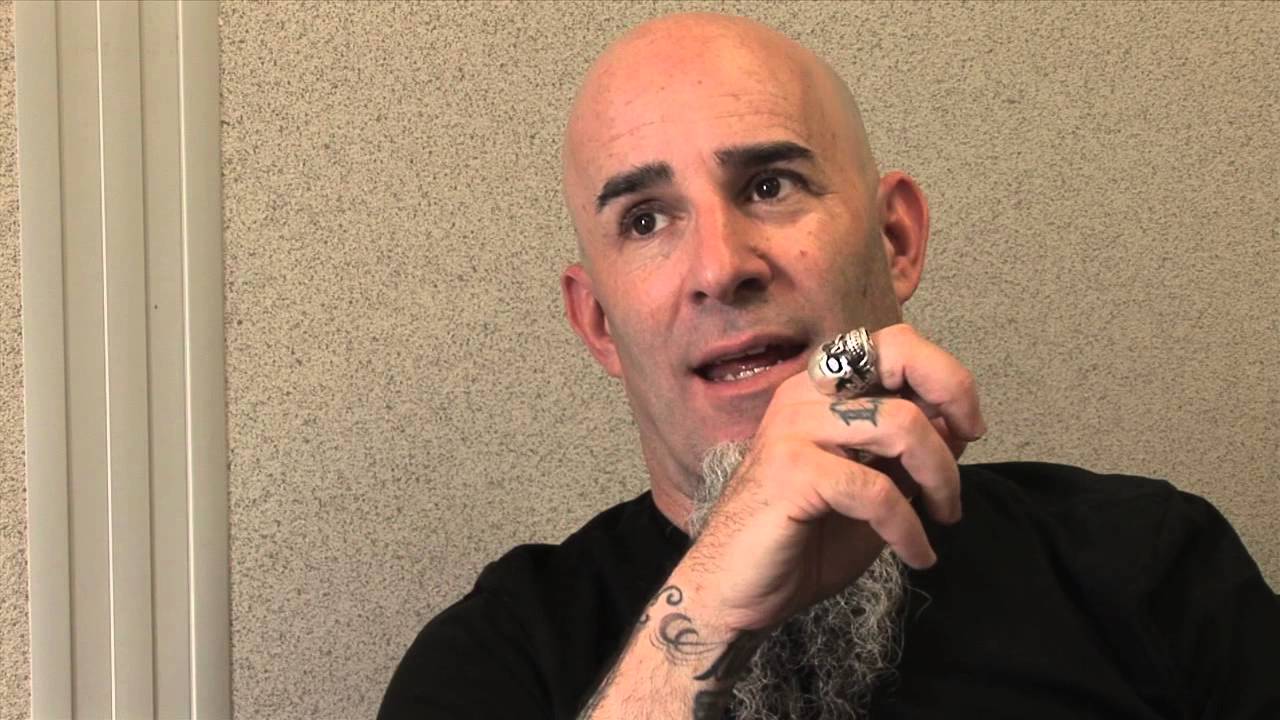 Credit: FaceCulture via YouTube
Ian is still performing with Anthrax, as well as a keen poker player, competing in the 2009 World Series of Poker. In 2011, he married Meat Loaf's daughter Pearl Aday, with whom he has one child. In 2022, he released the Anthrax live album XL and continues to be a prominent figure in rock music.
Kerry King – Then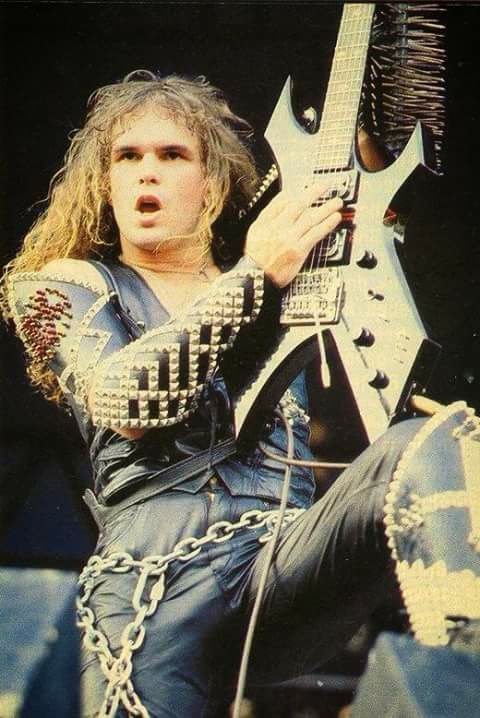 Credit: Pinterest
Famed as the guitarist and songwriter of thrash metal band Slayer, King rose to prominence in the 1980s and is considered to be one of the world's most influential artists. Anthrax are estimated to have sold 20 million records worldwide and has impacted bands including Spultura, Pantera, and Slipknot.
Kerry King – Now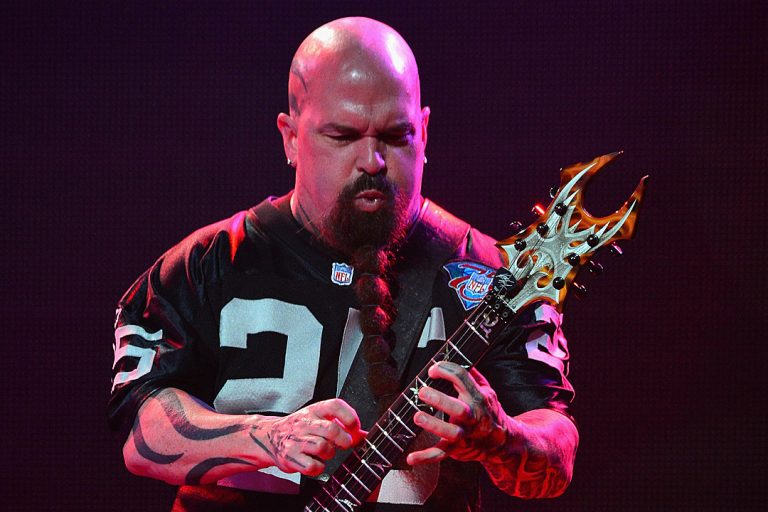 Credit: LoudWire
Slayer split in 2019, with the group members going their separate ways and, as of 2023, there appear to be no signs of a reunion. King continues to record and has also dabbled in acting, appearing in several movies, including 2022's Foo Fighters comedy-horror Studio 666.
Bruce Dickinson – Then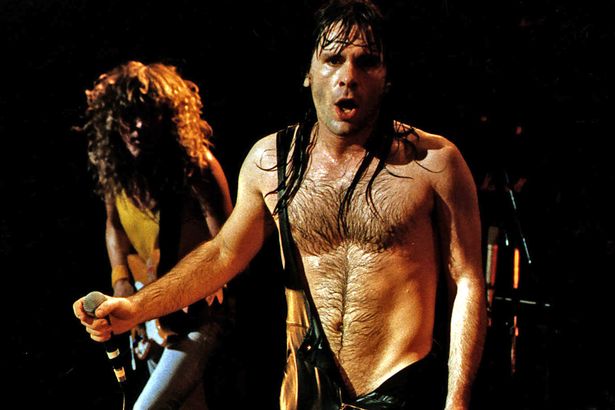 Credit: The Mirror
Dickinson is one of rock's most iconic frontmen and was instrumental in catapulting Iron Maiden to mainstream success in the 1980s. Before auditioning successfully as the singer for Iron Maiden, Dickinson was the singer in another band called Samson from 1979-1981, with whom he released three studio albums.
Bruce Dickinson – Now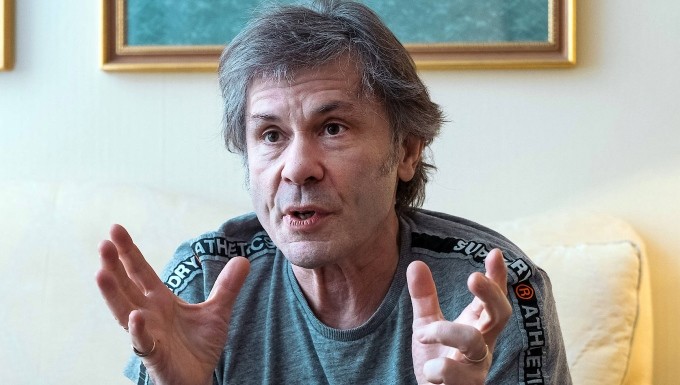 Credit: FAZ
Iron Maiden has sold more than 130 million records worldwide and are frequently cited among the greatest rock bands of all time. In addition to fronting the group, Dickinson is known for his activities outside of music, such as becoming a commercial pilot and presenting his ownis radio show on BBC Radio 6.
Tommy Lee – Then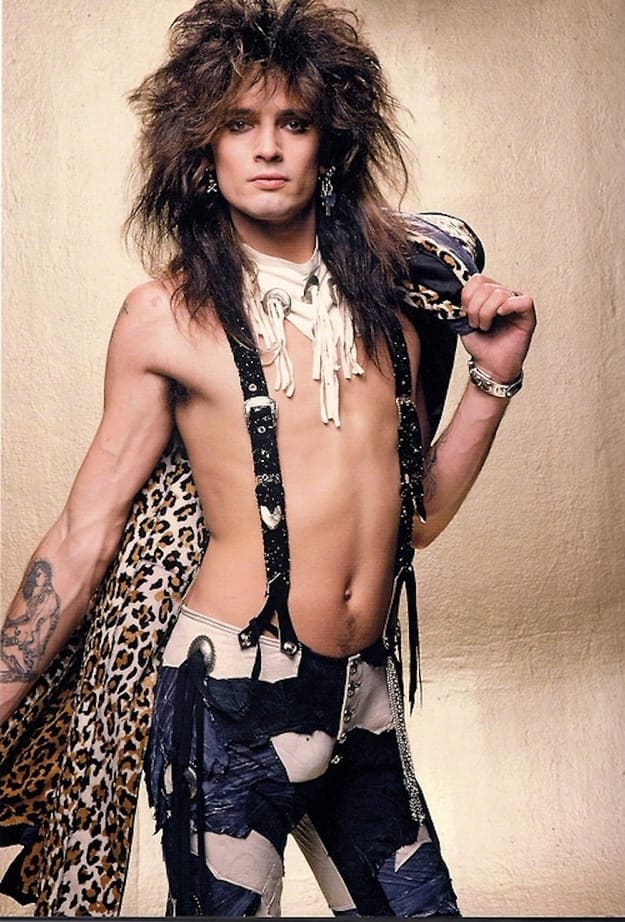 Credit: generation-wild.tumblr.com
Lee is best-known for his 40+ year stint as the drummer and co-founder of American rock band Mötley Crüe, as well as his role in rap metal band Methods of Mayhem. Off the stage, he was well-known in the public eye for his tumultuous three-year marriage to Canadian actress Pamela Anderson.
Tommy Lee – Now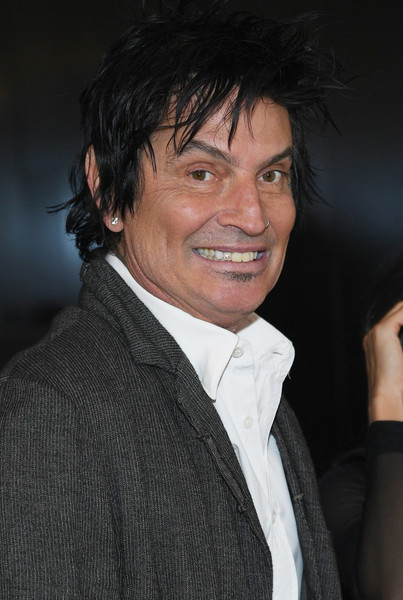 Credit: Dimitrios Kambouris via Getty Images
Mötley Crüe are still going after a hiatus and Lee continues to be a prominent member of the group. He has also dabbled in acting, appearing in numerous movies and TV shows. On Valentine's Day 2019, he married his girlfriend, the internet personality and actress Brittany Furlan.
Bret Michaels – Then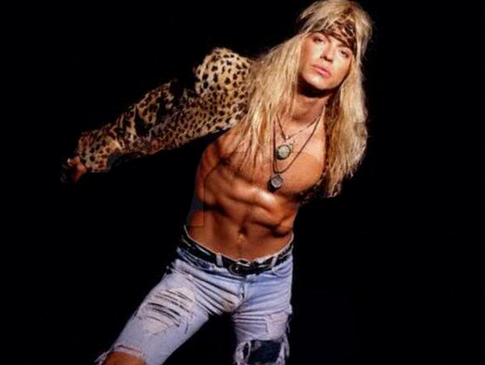 Credit: Intellego.info
Michaels shot to public prominence as the lead singer and songwriter of the glam-metal band Poison, who have sold more than 50 million records worldwide. Michaels is well-known for the band's famed power ballad Every Rose Has Its Thorns, as well as several successful solo albums, notably Songs of Life and Rock My World.
Bret Michaels – Now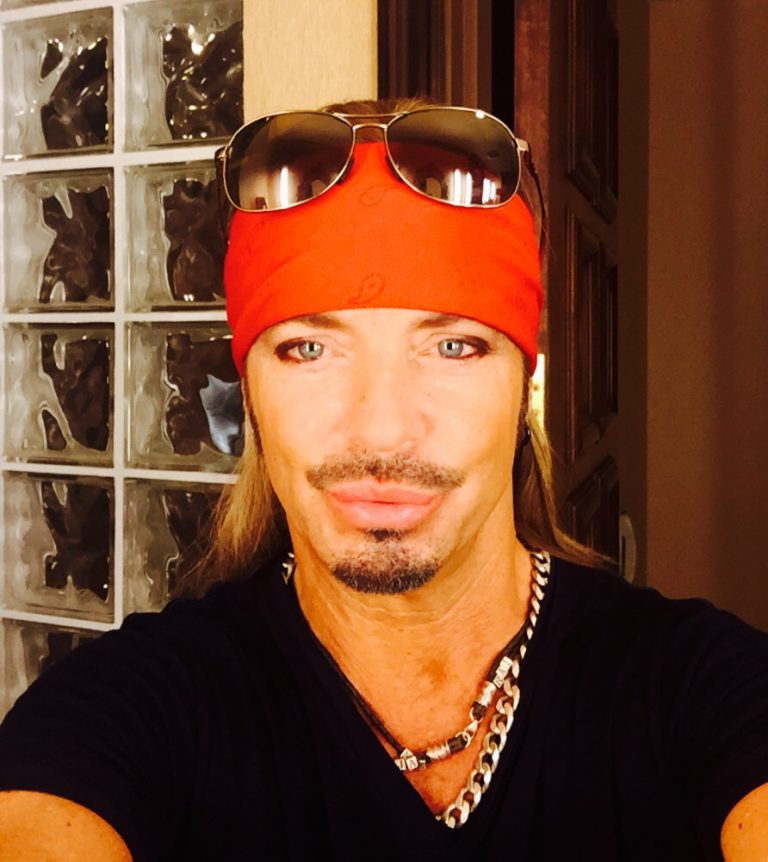 Since his heyday in Poison, Michaels has struggled to reach the same heights again. He has enjoyed a modestly successful solo career, as well as starring in his own VH1 reality TV show, Rock of Love with Bret Michaels. Michaels still fronts Poison, but the band's last record came in 2008.
Dave Lee Roth – Then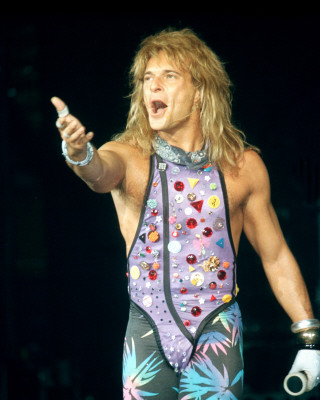 Credit: FeelNumb.com
Considered to be one of rock's most enigmatic and recognizable frontmen, Roth is best-known for his three stints as lead vocalist of the hard rock band Van Halen between 1974 and 2020. He also released two US platinum selling solo albums in the 1980s, and dated model and actress Apollonia Kotero.
Dave Lee Roth – Now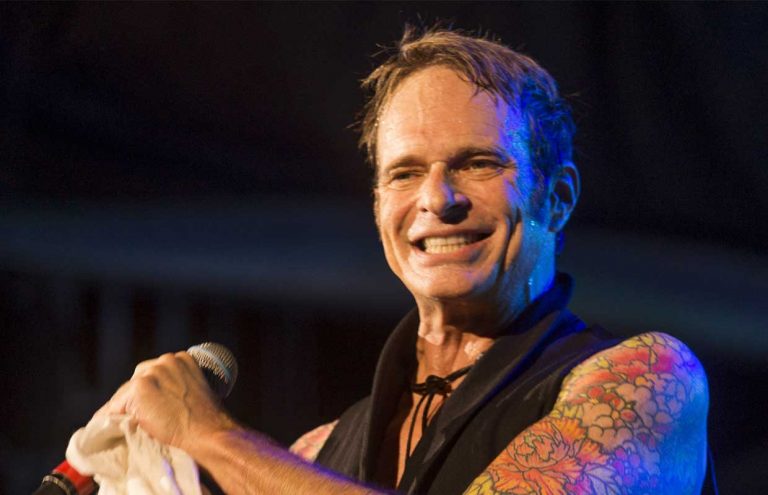 Credit: Sunny95
Roth continued to front Van Halen before the band officially disbanded in 2020, and he also toured with Kiss from 2020-2021. Roth also officially announced a nine-date solo residency at Casino House of Blues in 2020. Roth has retired from performing now and is working on his forthcoming biography.
Dee Snider – Then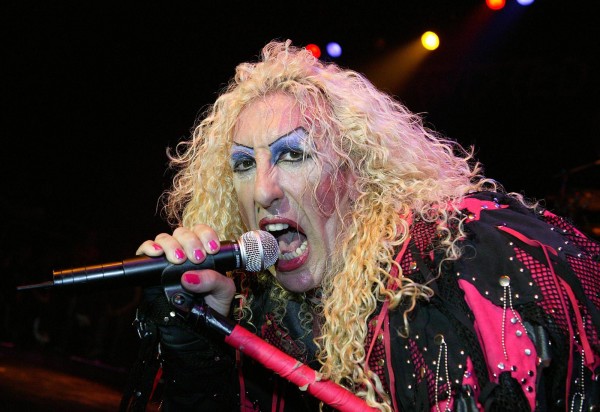 Credit: Wikimetal
Twisted Sister's singer Snider is widely regarded as one of the greatest-ever rock vocalists, and his time with the band was a highly successful one. The group released five successful albums in the 1980s, including the multi-platinum selling Stay Hungry. Snider also co-authored a self-help manual for adolescents in 1987.
Dee Snider – Now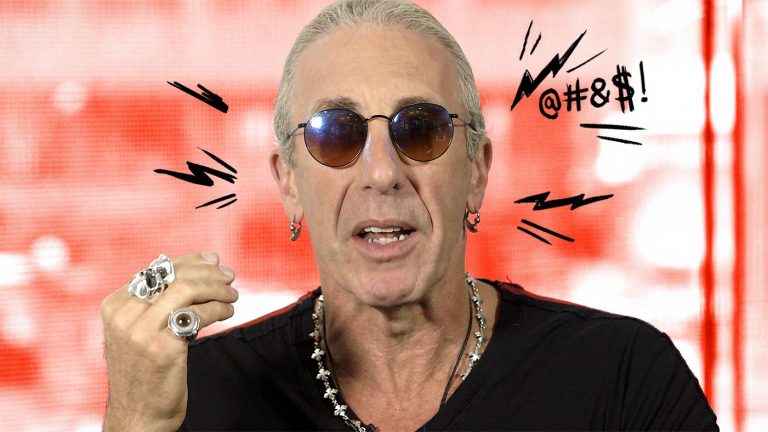 Credit: Rolling Stone
The band broke up several times over the years, with the most recent coming early this year. In recent years, Snider has continued to record as a solo artist and released his most recent record in July 2021. He also spent 2023 competing in season nine of reality show The Masked Singer.
Joe Elliott – Then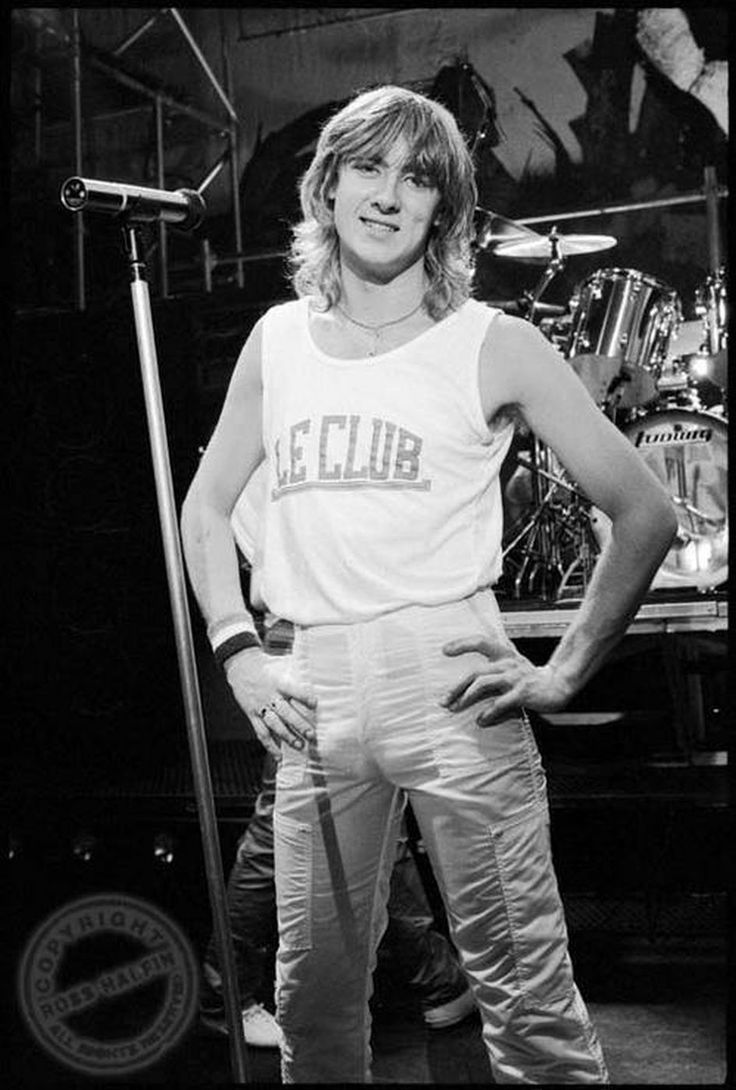 Credit: Pinterest
As the singer and co-founder of Def Leppard, Joe Elliott is one of the most recognizable names (and voices) in rock. Elliott's influence on the group helped usher in the new wave of British heavy metal in the 1980s, and they have since sold more than 100 million records worldwide.
Joe Elliott – Now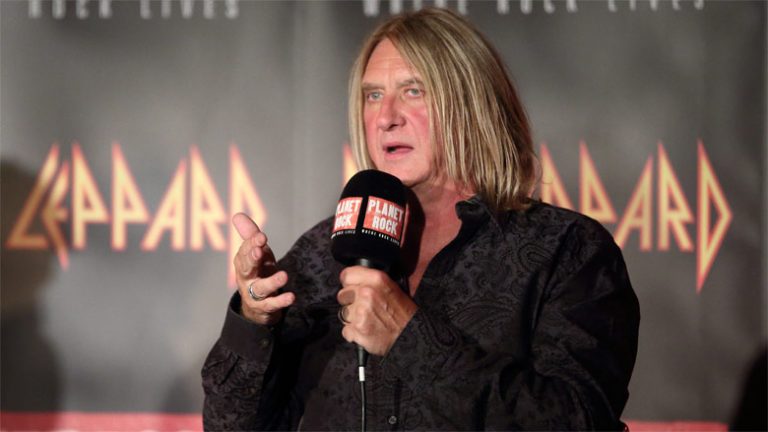 Credit: the Bristol Post
Elliott continues to perform with Def Leppard, releasing two studio albums with the band in the past eight years. He also formed side project Down 'n' Outz with fellow Def Leppard band members, releasing five albums between 2010 and 2019. He also contributed music to the 1996 sports film When Saturday Comes.
Chrissy Hynde – Then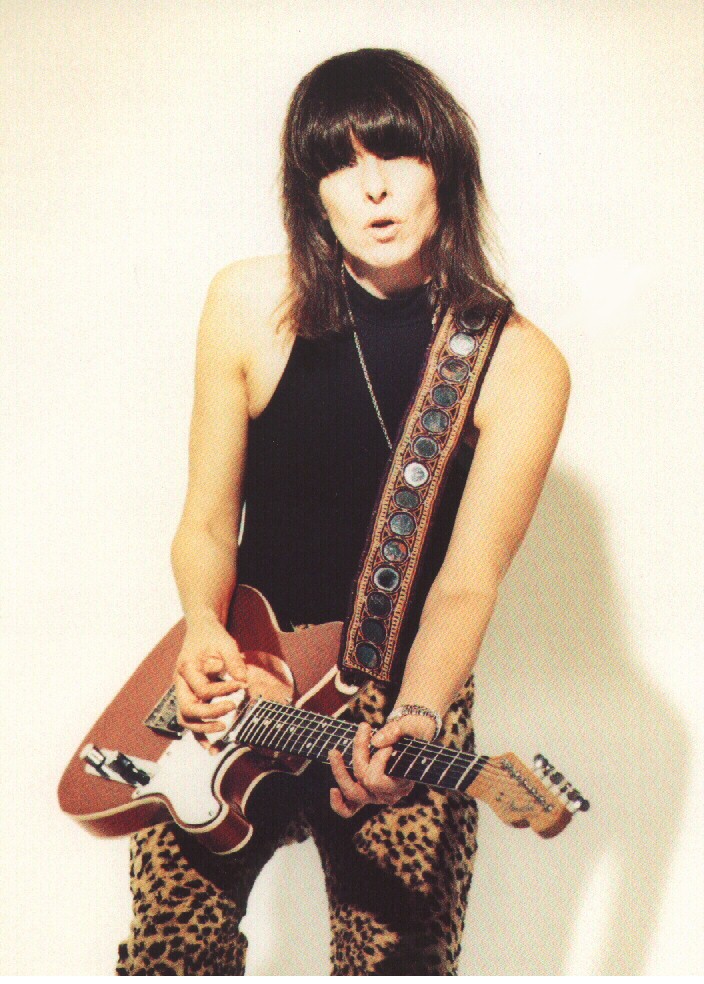 Credit: fashionstylebeauty.com
Amid a sea of male frontmen, Chrissy Hynde stood out as one of the best and most iconic 1980s rock stars. As the guitarist, lead vocalist, and primary songwriter of The Pretenders, Hynde released multiple successful records across the decade and had a six-year marriage to Simple Minds' Jim Kerr.
Chrissy Hynde – Now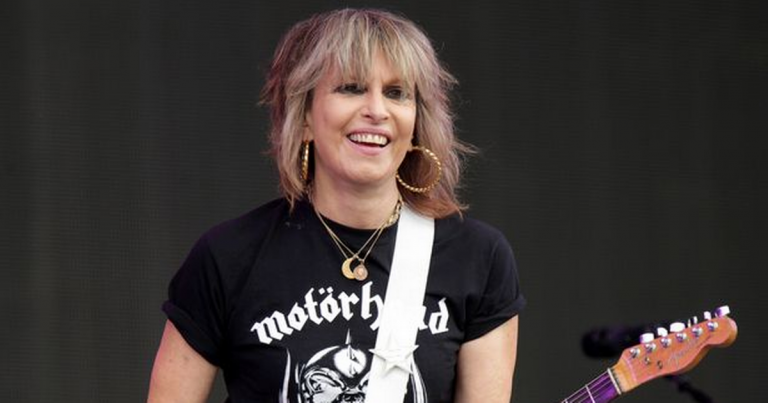 Credit: The Bristol Post
As the only remaining original member of The Pretenders, Hynde continues to perform. The group released Hate for Sale in 2020 and have an upcoming record, Relentless, due for release in October 2023. She has also released three solo albums between 2014 and 2021.
Rob Halford – Then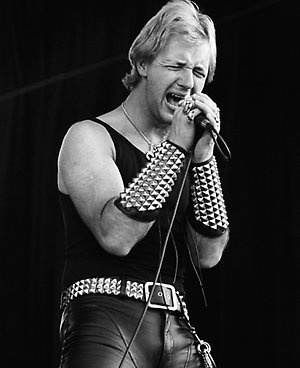 Credit: Pinterest
As the frontman of Judas Priest, Halford was noted throughout the decade for his powerful operatic vocal style, for which he has received numerous accolades – including a Grammy Award. The band has released 18 studio albums, including seven in the 80s alone, and has sold more than 50 million records globally.
Rob Halford – Now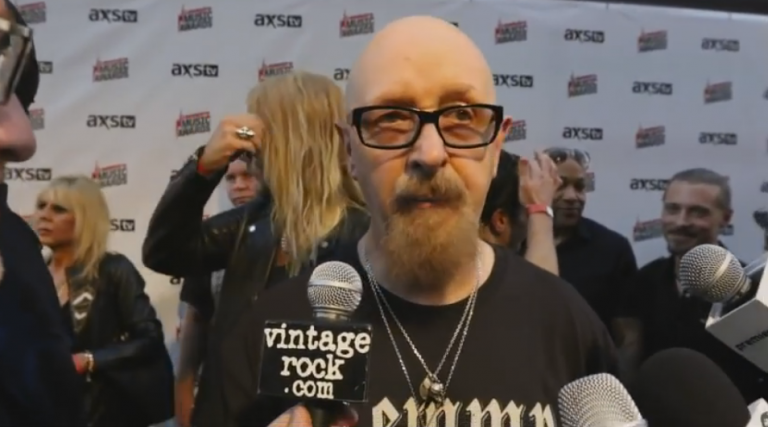 Credit: KCMQ
Halford continues to front Judas Priest, who released their 18th album Firepower in 2018. Additionally, he formed two side projects in the late 90s, Two and Halford, and he has also made guest appearances on albums for numerous artists, including former Motörhead member Phil Campbell and Dolly Parton.
Sebastian Bach – Then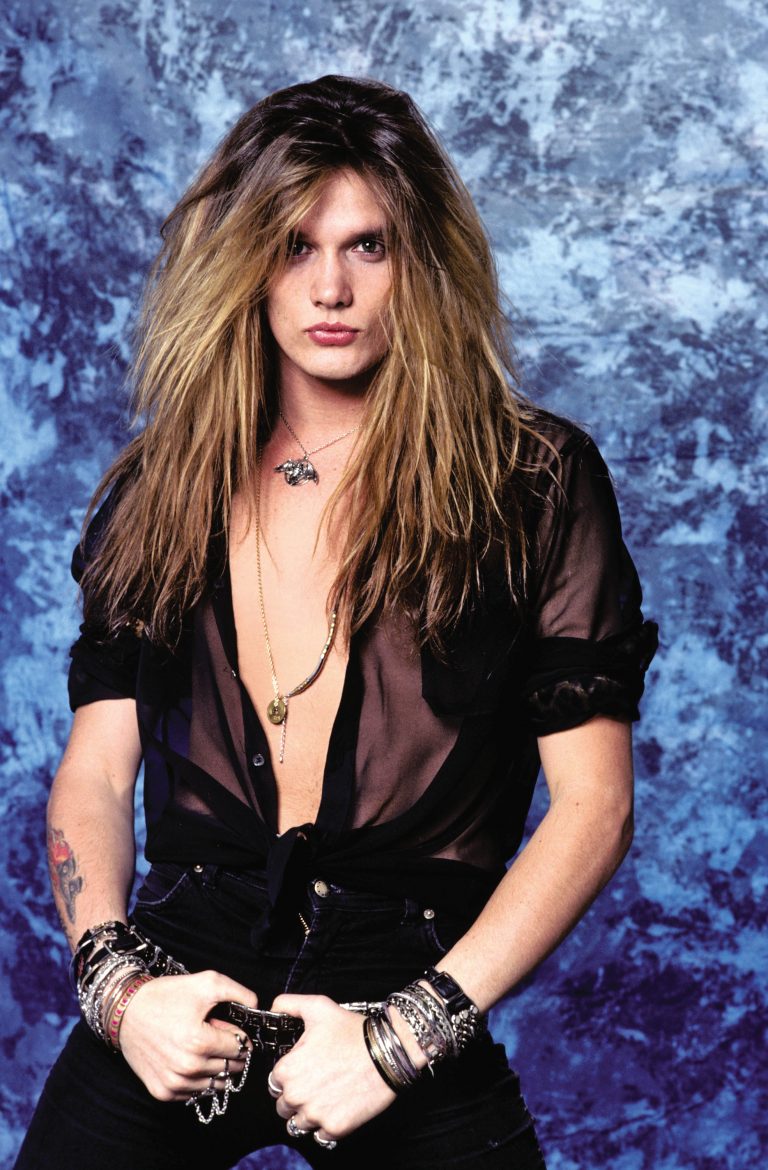 Credit: Houston Press
Bach achieved mainstream success and fame as the frontman of Skid Row from 1987 to 1996. Though the band were formed in the late 80s, they were influential across both the 80s and 90s. Bach recorded one album with the band in the 1980s, which was the hugely successful self-titled debut in 1989.
Sebastian Bach – Now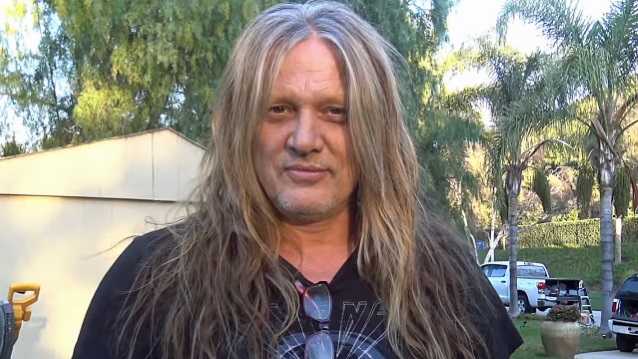 Credit: Blabbermouth
Though Skid Row are still going, Bach is no longer a member of the group. In recent years, he has developed a solid solo career, releasing three studio albums. The 55-year-old has also carved out a moderately successful acting career, appearing in TV shows like Trailer Park Boys, Robot Chicken, and Californication.
Gene Simmons – Then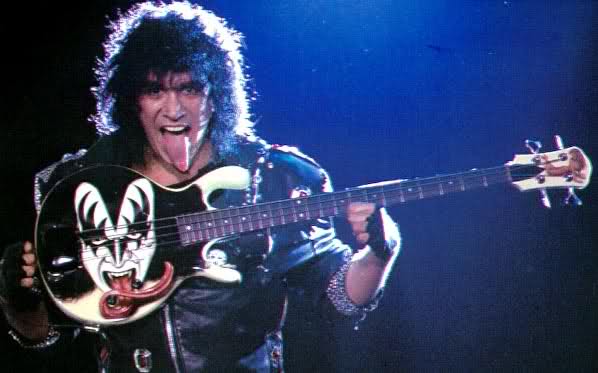 Credit: Talk Bass
Simmons is the bassist and co-lead singer of the hard rock megaband Kiss, which he co-founded in the 70s. Recording and releasing 8 albums with Kiss in the 80s alone, Simmons enjoyed great success and recognition. He also delved into the world of acting, which began in 1978 and continued through the 80s.
Gene Simmons – Now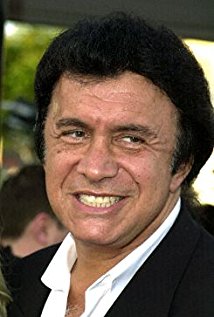 Credit: IMDB
These days Simmons is still a prominent member of Kiss, and, though the band haven't released a studio album since 2012, they did embark on a world tour between 2019-23. Away from the mic, his acting career has continued, with him making appearances in TV shows such as King of the Hill and Ugly Betty.
Slash – Then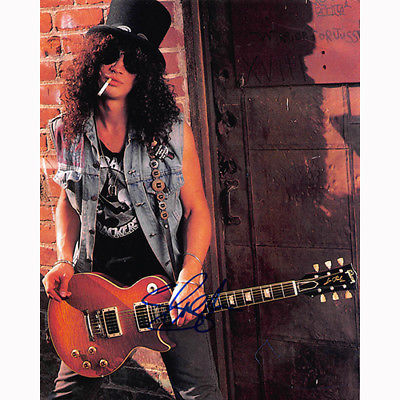 Credit: PicClick
Rising to fame as the lead guitarist of hard rock band Gun 'n Roses, Slash became the most potent weapon in the band's arsenal. His tumultuous partnership with Axl Rose led the band to superstardom, but also led to their eventual spilt. He was regarded as one of the finest guitarists of the decade.
Slash – Now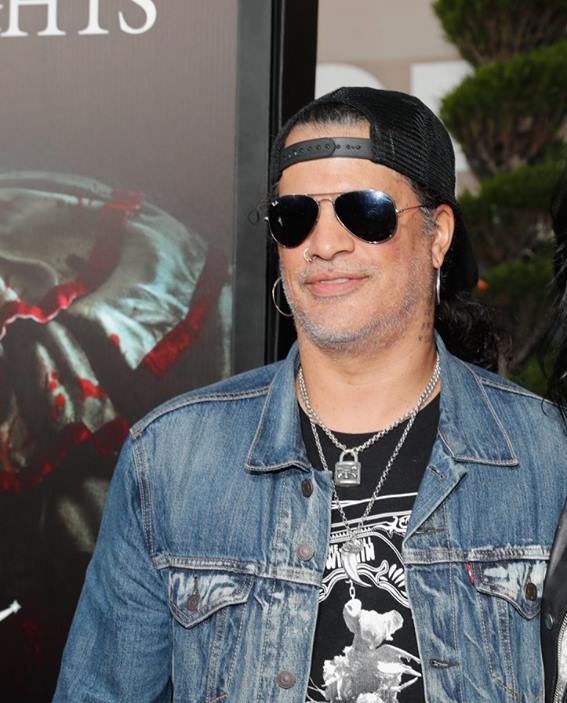 Credit: Twitter
Following his departure from Guns 'n Roses, Slash was a guest musician for several prominent artists, as well as recording with his own solo project Slash's Snake Pit. He rejoined Roses in 2016 and has continued to perform with the group, most notably with a stunning headline performance at this year's Glastonbury.
Angus Young – Then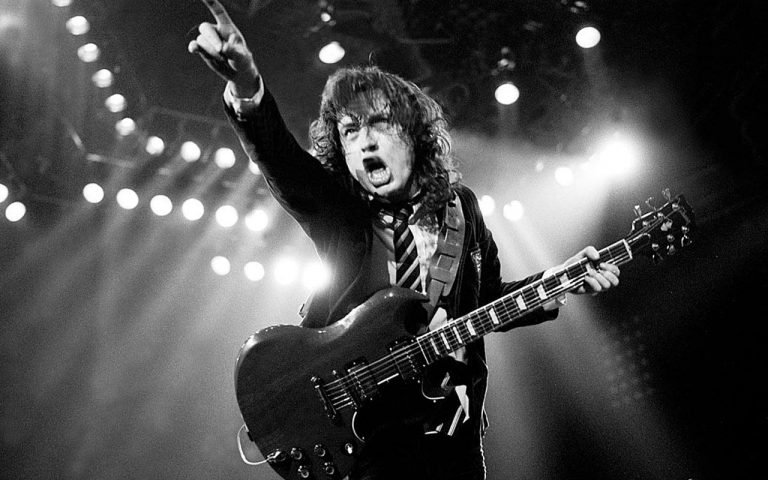 Credit: Superhype
When Angus Young first walked into an AC/DC rehearsal room in his school uniform things would never be the same. The enigmatic Australian became one of the most recognizable rock 'n roll guitarists of all time and has been voted as one of the greatest and most influential musicians of his generation.
Angus Young – Now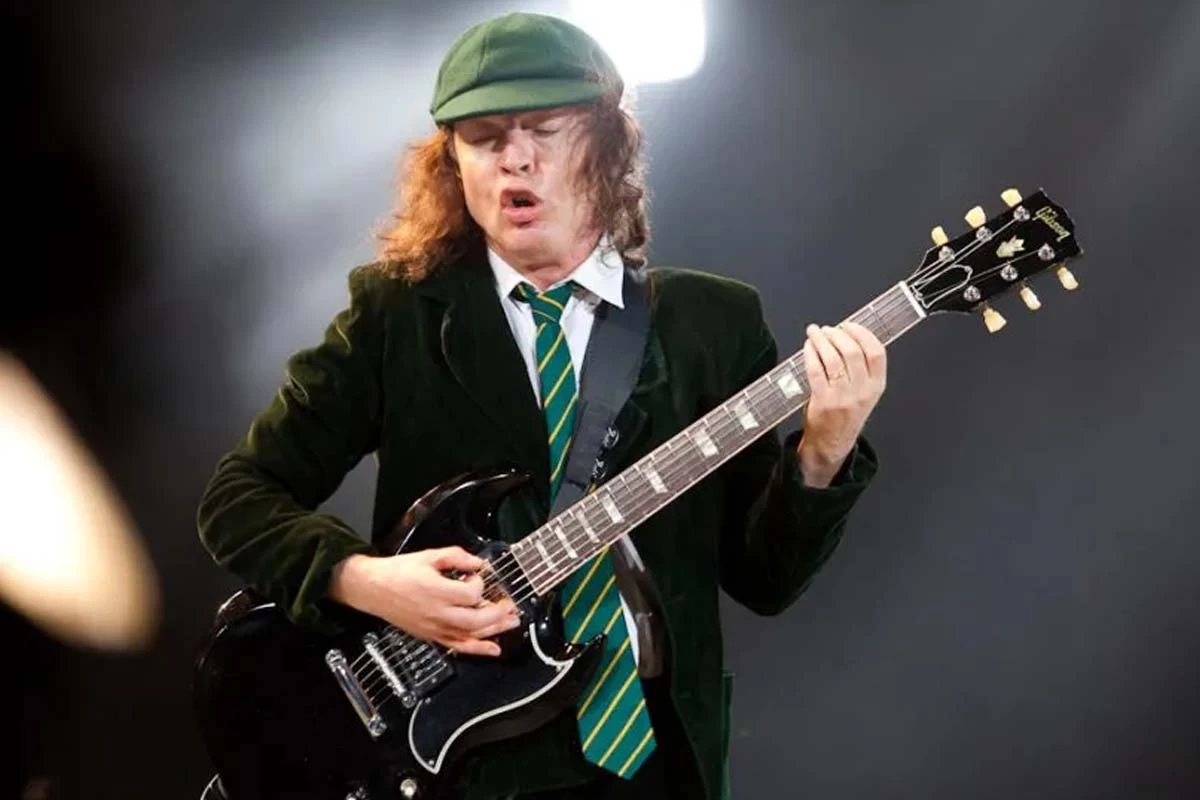 Both Young and AC/DC are still going strong! Whilst the lead guitarist isn't performing as many of his signature duck walks, there's still an energy about him. The band released its most recent record, Power Up, in 2020, making it their 17th studio album. It's sold more than 1.4 million copies worldwide!
Sammy Hagar – Then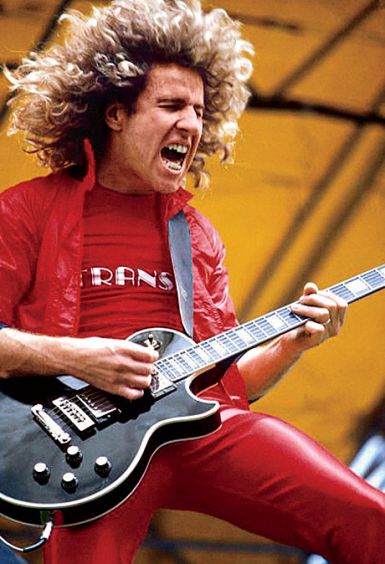 Credit: RockBoar
Hagar rose to prominence as the vocalist and frontman of the band Montrose between 1973 and 1975, and then as the second lead vocalist of Van Halen from 1985-1996. Over this time he enjoyed huge success with Van Halen, as well as launching a successful solo career too.
Sammy Hagar – Now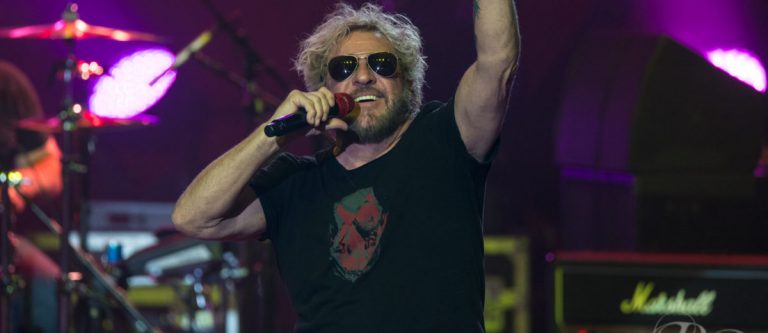 Credit: 1013 Music Reviews
He continues to make music prolifically, releasing 5 solo studio albums in the last 10 years and creating side project Chickenfoot. Additionally, he has enjoyed several successful business ventures, founding the Cabo Wabo tequila brand and a spinoff restaurant chain to match, as well as has also hosting his TV series.
Stephen Pearcy – Then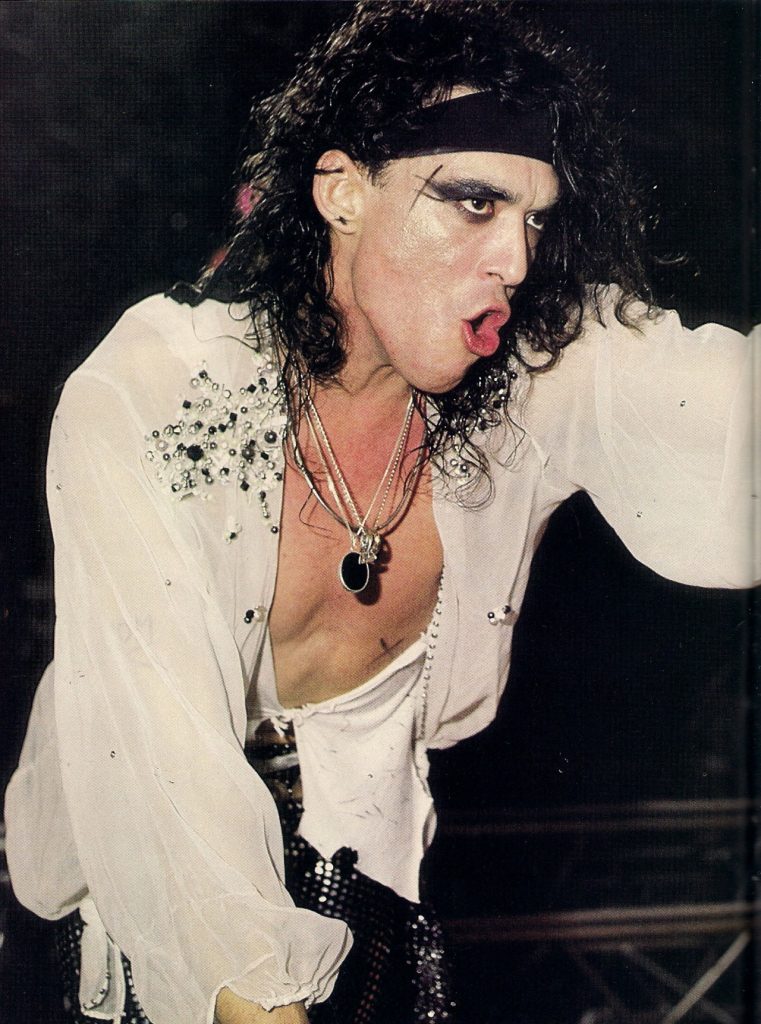 Credit: 80s Hard Rock & Metal
Pearcy became successful as the leading name in the heavy metal band Ratt, with whom he released five successful albums in the 80s before their initial split in 1992. He also developed a name for himself through the decade as a successful solo artist and created several other bands as well.
Stephen Pearcy – Now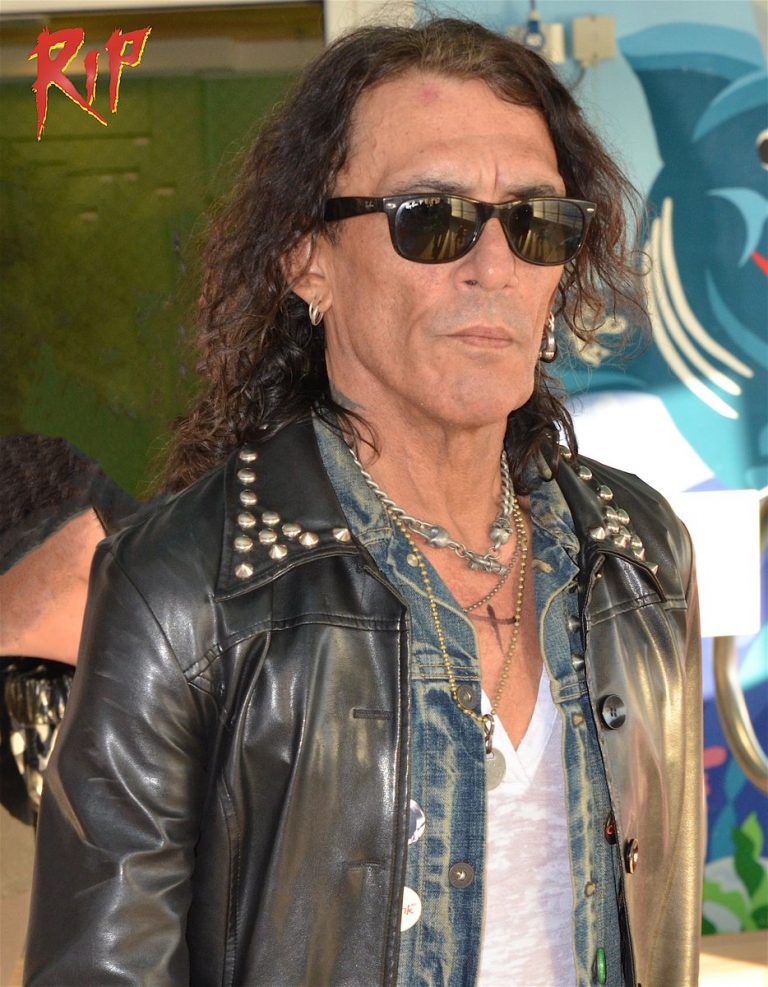 Credit: Twitter
As of 2022, Ratt are currently on hiatus. Pearcy continues to make music and has since released seven studio albums, to varying degrees of success, with a compilation album planned. He has successfully fought and survived liver cancer after being diagnosed in 2018 and confirmed he has been cancer free for 5 years.
Richie Sambora – Then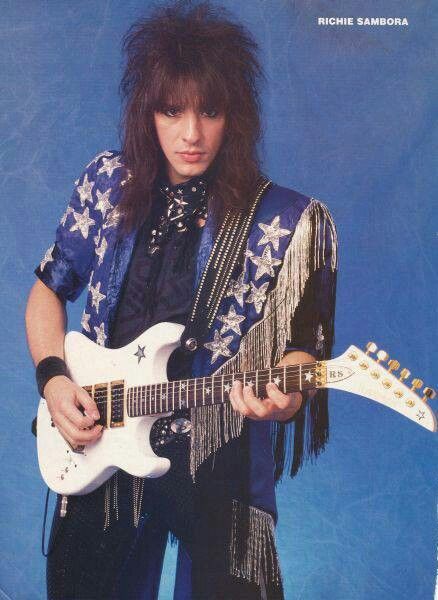 Credit: Ultimate Guitar
Sambora rose to public prominence as the lead guitarist and co-songwriter of rock band Bon Jovi. The New Jersians became one of the world's biggest bands in the 1980s following the release of the albums Slippery When Wet and New Jersey, with Sambora playing a prominent role in their success.
Richie Sambora – Now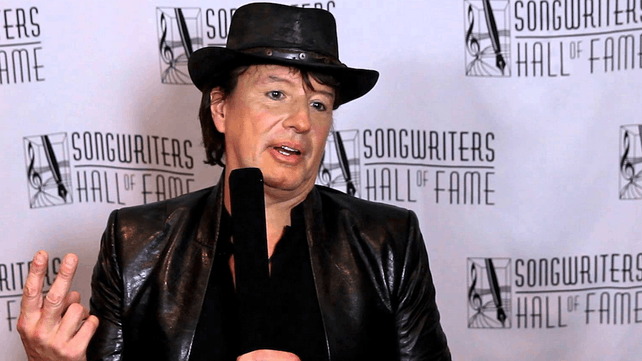 Credit: Pinterest
Bon Jovi have continued to tour and make records, but Sambora left the group in 2013. He has released three solo albums since 1991, as well as working on multiple side projects. He has also done guitar work for a range of other artists, including P!nk and LL Cool J. He has also appeared on television, featuring in the fourth season of The Masked Singer.
Vince Neil – Then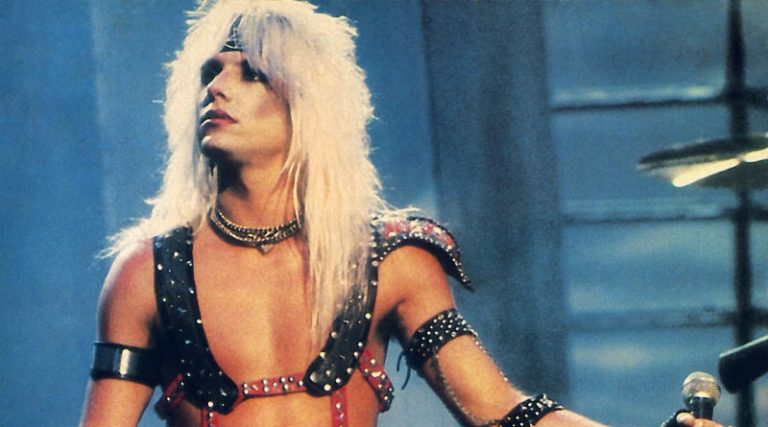 Credit: Pop Expresso
Neil became successful as the frontman and lead vocalist of Mötley Crüe, from 1981 until 1992. The group, and Neil himself, gained a reputation for substance abuse and hell-raising. They released five highly successful albums in the 1980s, including the multi-platinum-selling Dr. Feelgood.
Vince Neil – Now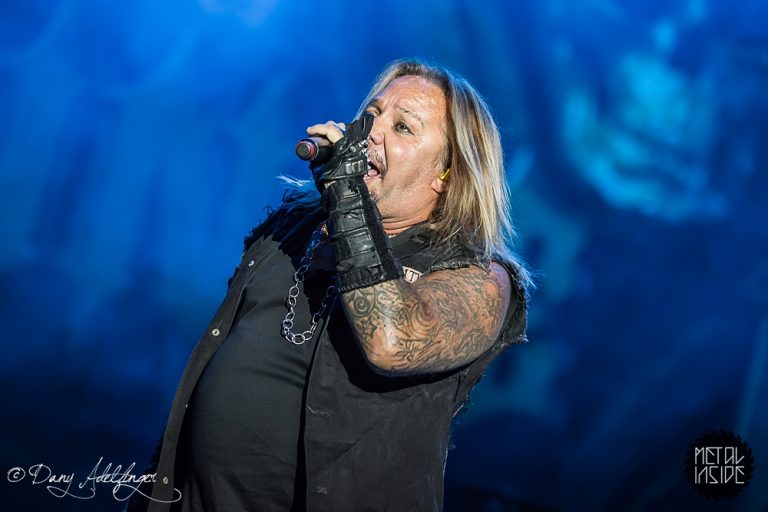 Credit: Dany Adelfinger Photography
Neil reunited with Mötley Crüe in 1996 and continued to front the band until their retirement in 2015. He opened his own tattoo parlor in the mid 2000s and has also dabbled in winemaking. Additionally, the stylish singer has also launched his own brand of tequila as well.
Bruce Springsteen – Then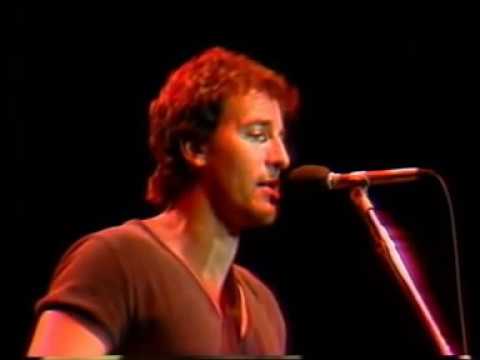 Credit: imotka via YouTube
Though "The Boss" actually released his first album in 1973, he was still a prominent part of American musical culture in the 1980s. His albums, The River, Born in the U.S.A., and Tunnel of Love, have all become key parts of Americana. His strong lyricism and social commentaries captured the hearts and minds of millions.
Bruce Springsteen – Now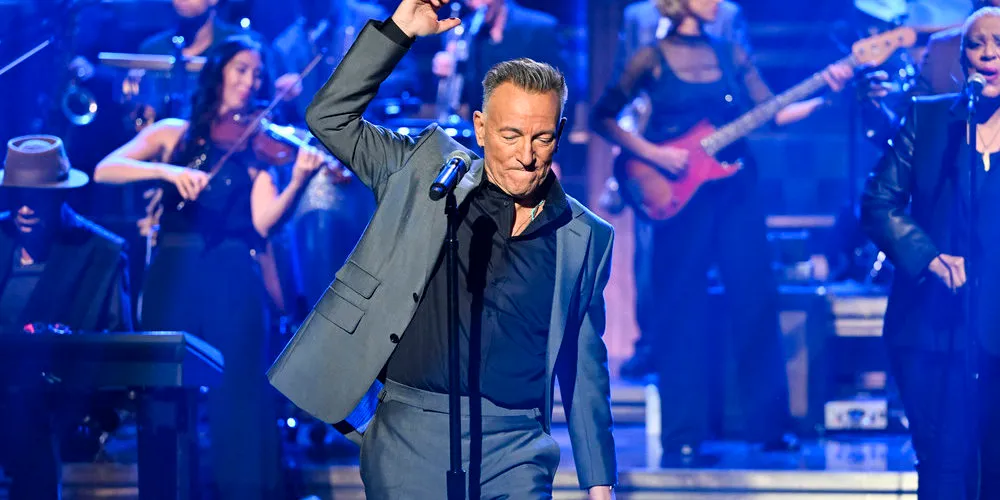 Credit: Pitchfork
These days Springsteen is regarded as something of a cultural icon and the 73-year-old continues to make compelling music. With three albums released since 2019, rock 'n roll's most enduring poet has continued to be an important and relevant artist, shaping the future of rock music.
Jon Bon Jovi – Then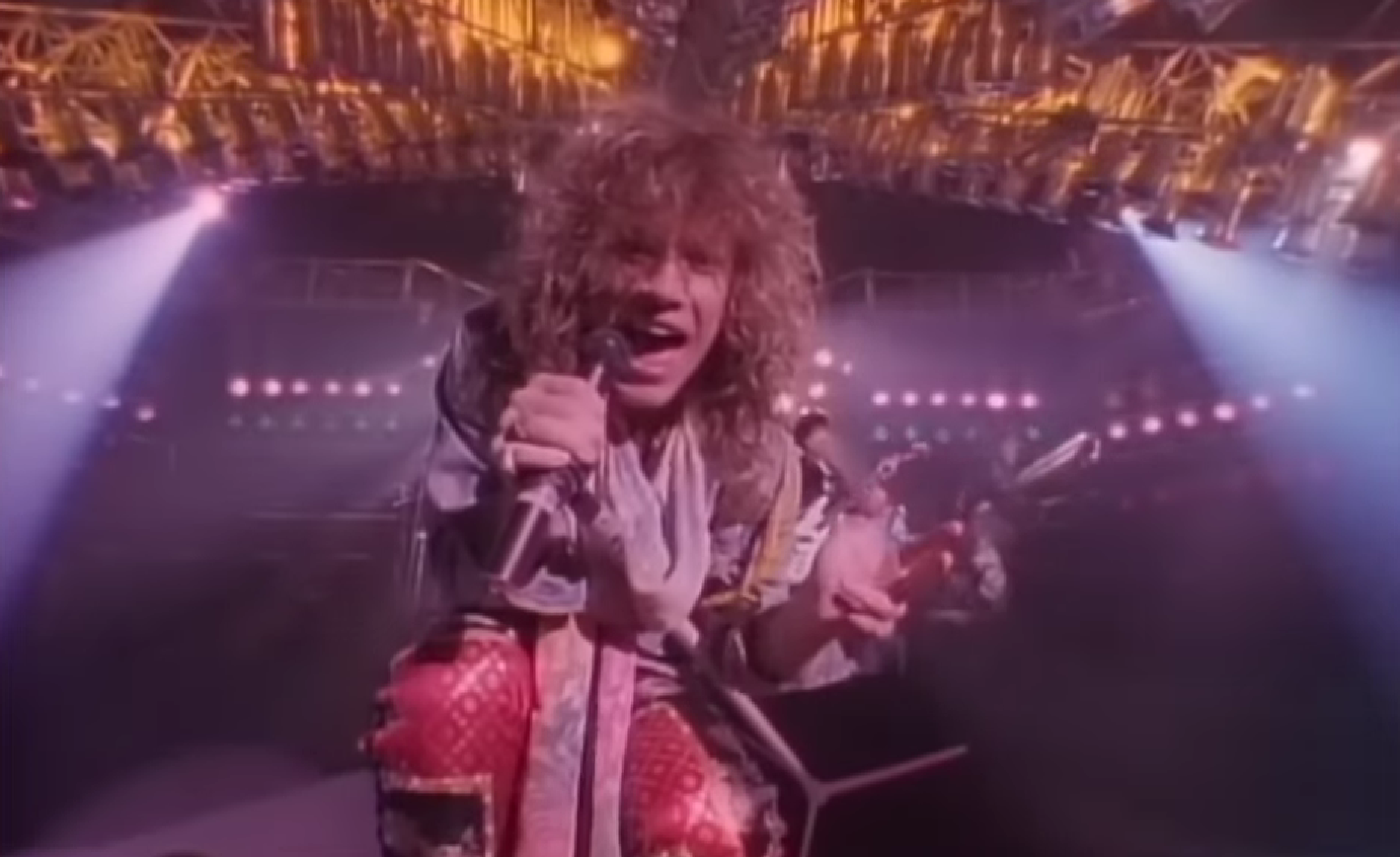 Credit: Bon Jovi via Youtube
For many born post 1989, the music video for Living on a Prayer is just what the 80s was like, and sonically they're not far off. Bon Jovi was known for their huge sing-along choruses, catchy riffs, and eccentric manes in an era where shag mullets where considered tame. Far from one hit wonders, Bon Jovi found huge commercial success in their era.
Jon Bon Jovi – Now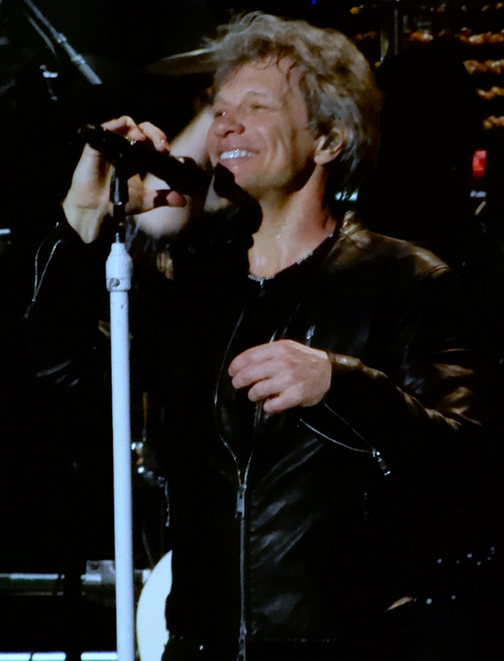 Credit: slgckgc via Wikimedia Commons
Bon Jovi only recently started to splinter, having been touring and releasing music for the better part of four decades. Even then, the departure of guitarist Richie Sambora didn't slow them down too much, as they're currently in the process of trying to finish the tours delayed by the pandemic. There's nothing Jon Bon Jovial about a public health crisis.
James Hetfield – Then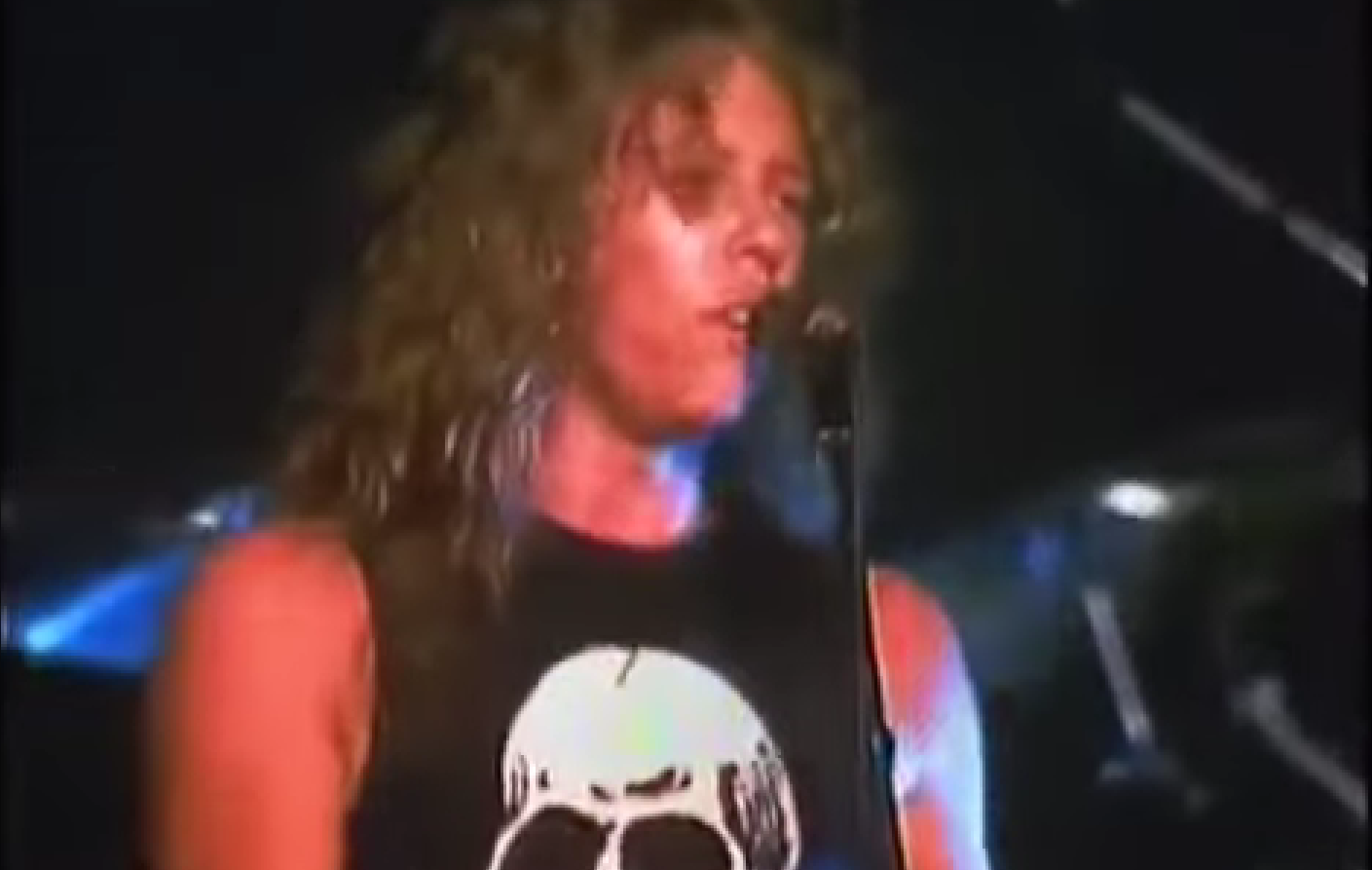 Credit: Cem Salgin via YouTube
The now iconic frontman of premiere thrash metal band Metallica was once an angry young Californian, screeching into a microphone while living out of his truck. Between factory work and playing bars, the band's first album Kill 'Em All was rough, messy, and pure thrash gold. By Master of Puppets, Hetfield had developed the thunderous, enraged deity bellow he's now known for.
James Hetfield – Now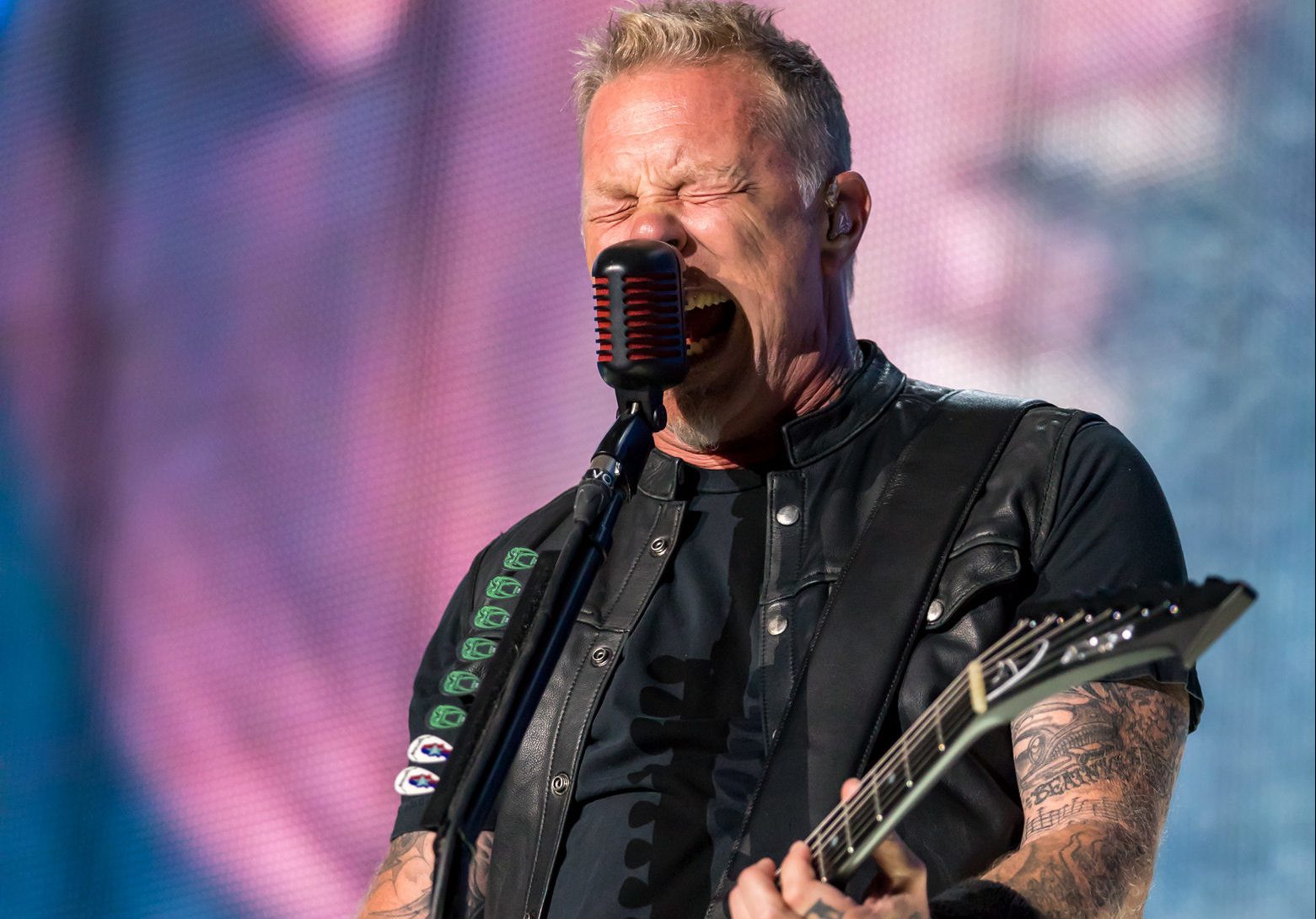 Credit: Ralph Arvesen via YouTube
Metallica hit the ground running and never stopped. Even after the tragic loss of bassist and life long friend Clint Barton in a tour bus accident, James and the troops soldiered on. Though they have released a few dud albums in their later years, Papa Het and the band still see huge commercial success and adoration across the globe.
Simon Le Bon – Then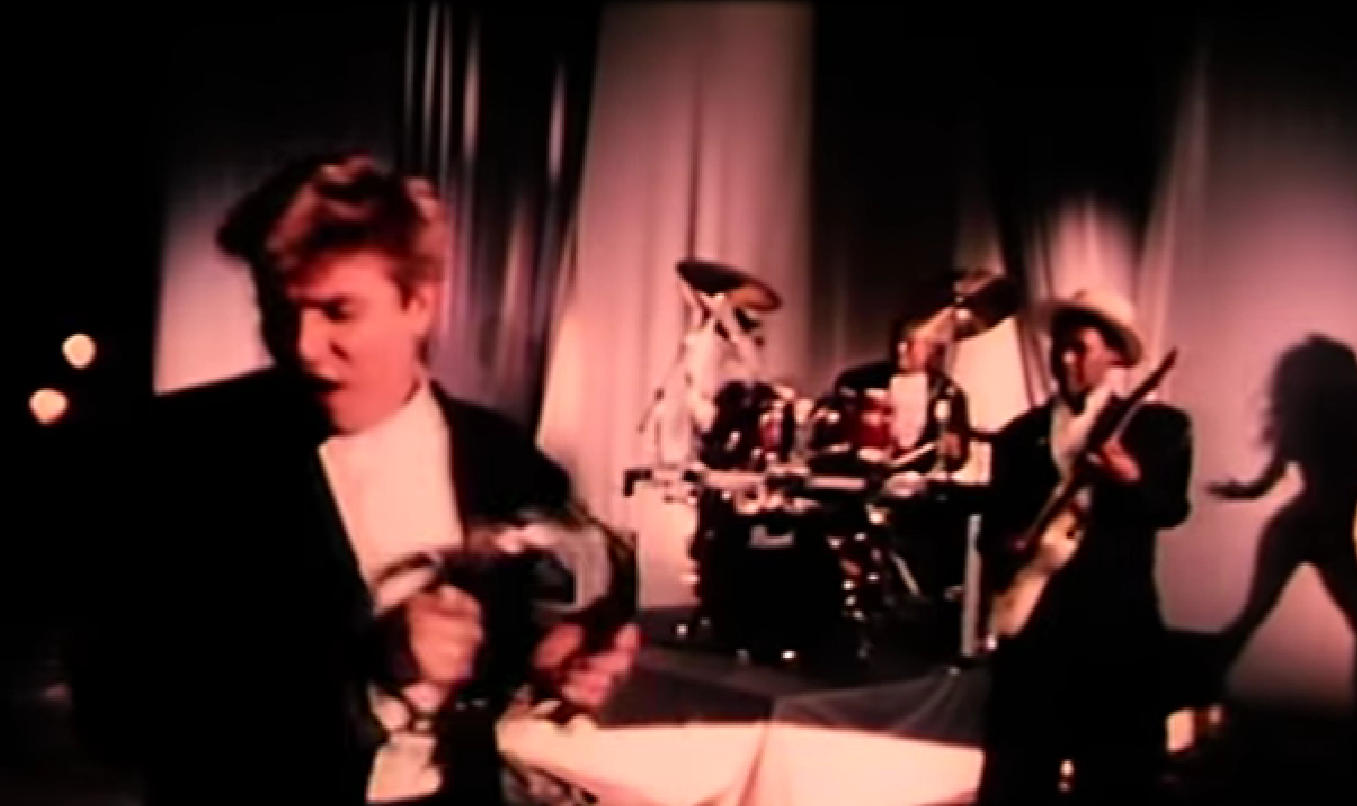 Credit: Duran Duran via YouTube
Le Bon's reverb-ridden voice can be heard in classic 80s anthems like Girls on Film, Hungry Like the Wolf, and Rio. Duran Duran built a huge audience of young fans at their peak, their cherub faced frontman Le Bon, funk-inspired synth-rock and slick basslines were exactly what the generation was looking for.
Simon Le Bon – Now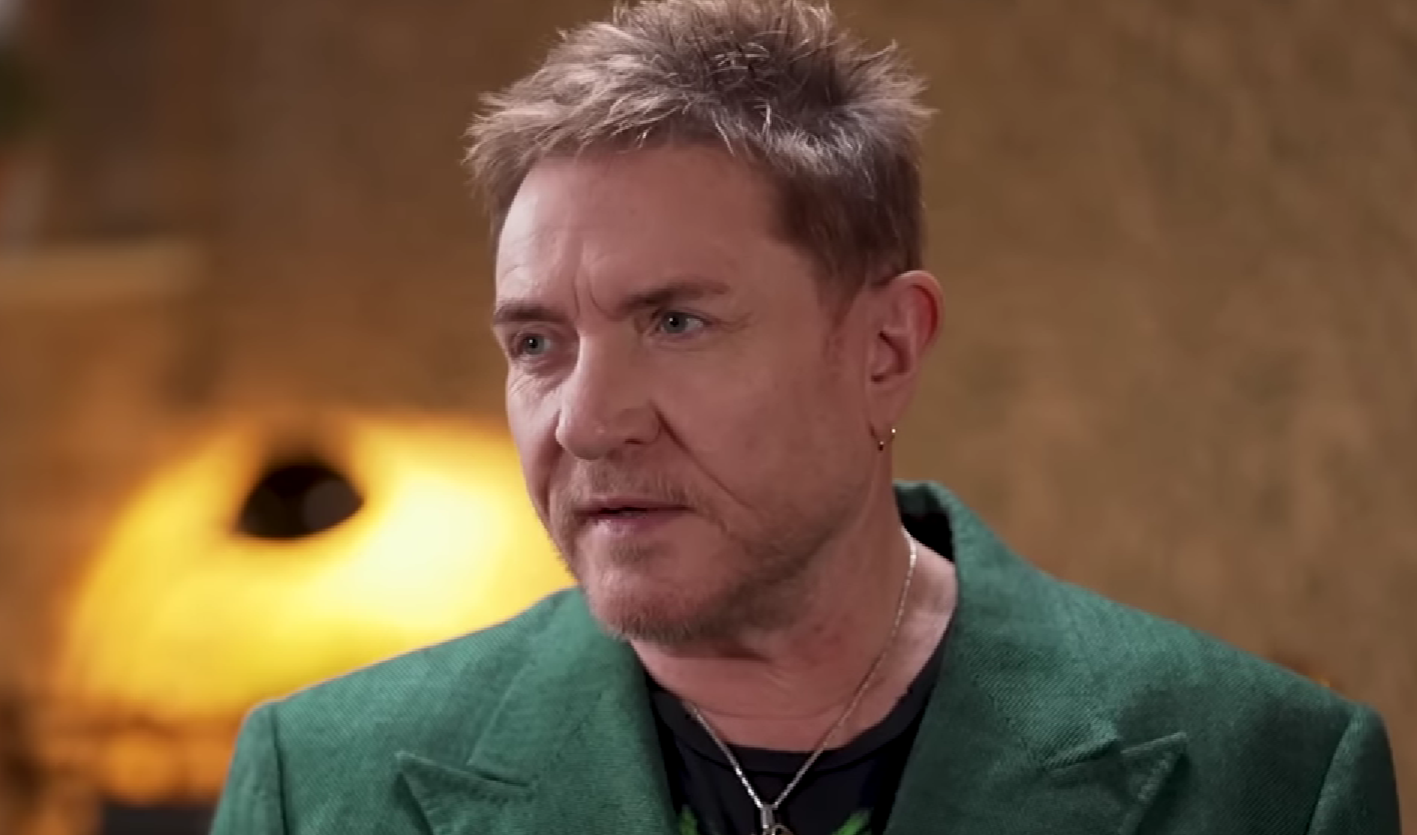 Credit: Channel 4 via YouTube
While he wasn't a founding member, having been recommended as a frontman by his ex-girlfriend who was working at a bar the band played, his influence was a driving force in their success. As members began leaving towards the 2000s, Duran Duran's audience declined, though they have reunited to tour once more.
Daryl Hall – Then
Credit: Hall and Oats via Youtube
Though he was releasing music throughout the 70s, it was the 80s that saw him and John Oates become pop-rock legends. The Philadelphian duo were Top 40 staples with tracks like Maneater, Out of Touch and You Make My Dreams still seeing plenty of radio play. Hall was mostly the lead singer, bringing soulful blues elements that drove audiences wild.
Daryll Hall – Now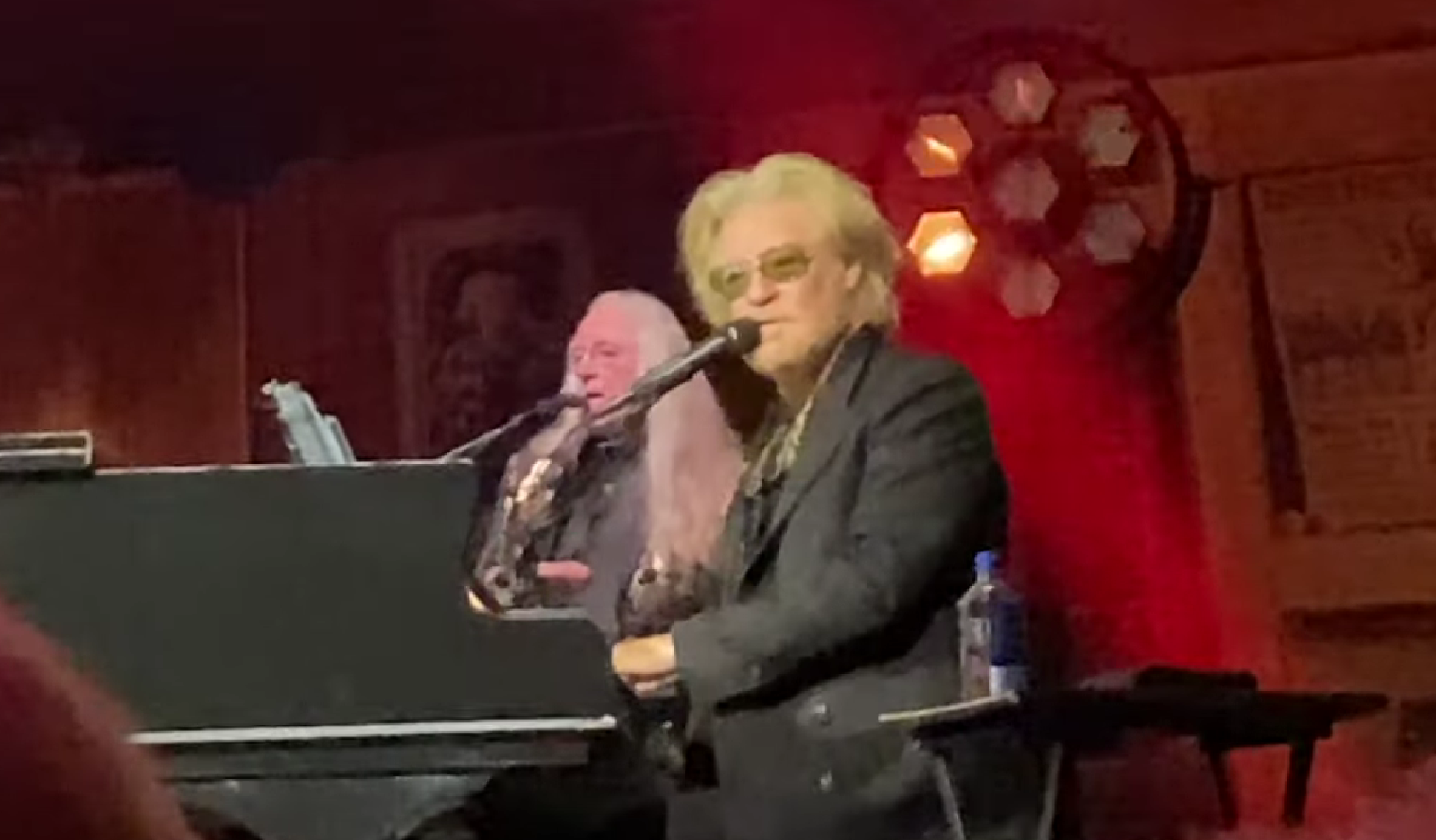 Credit: Chuck Earling via YouTube
Hall kept busy after the two started performing individually. He turned his hobby of renovating traditional English and American buildings into a short -lived TV series and began an online web series called Live at Daryl's House. He launched this in 2007, making him once again ahead of the curve, and brought on musical guests to perform live with him.
John Oates – Then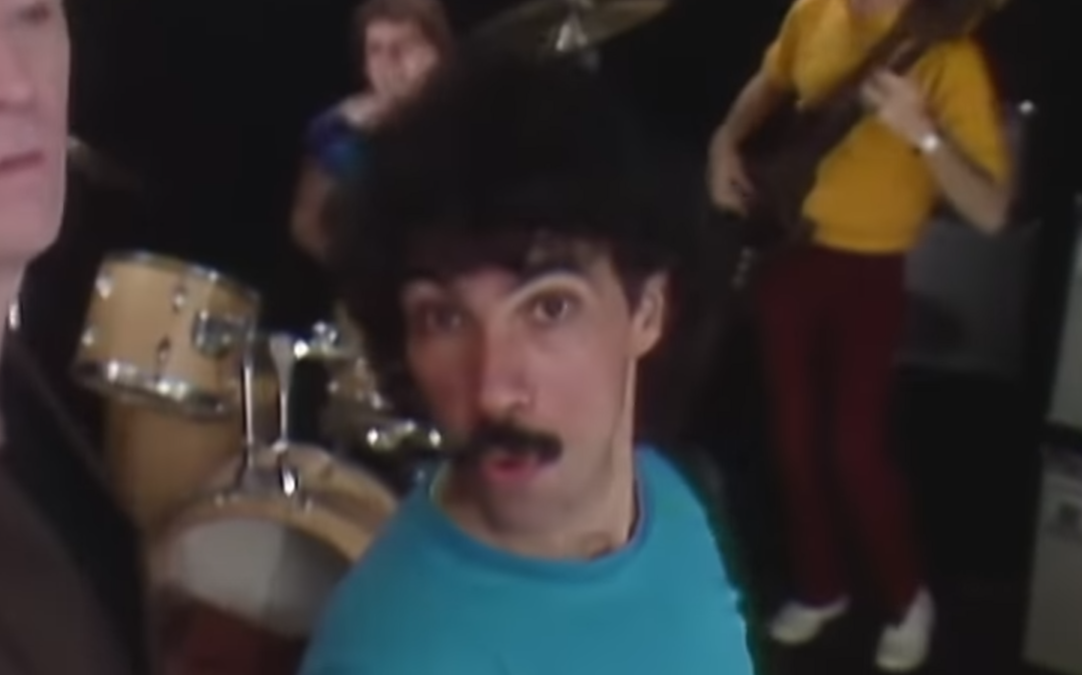 Credit: Hall and Oates via YouTube
Oates is considered the musical brain behind the group, though both are incredibly accomplished musicians and songwriters. Oates co-wrote many of Hall and Oates biggest hits, like She's Gone and Out of Touch, and handled a lot of work on the production side of things. His genius is likely the reason their signature sound came together so harmoniously.
John Oates – Now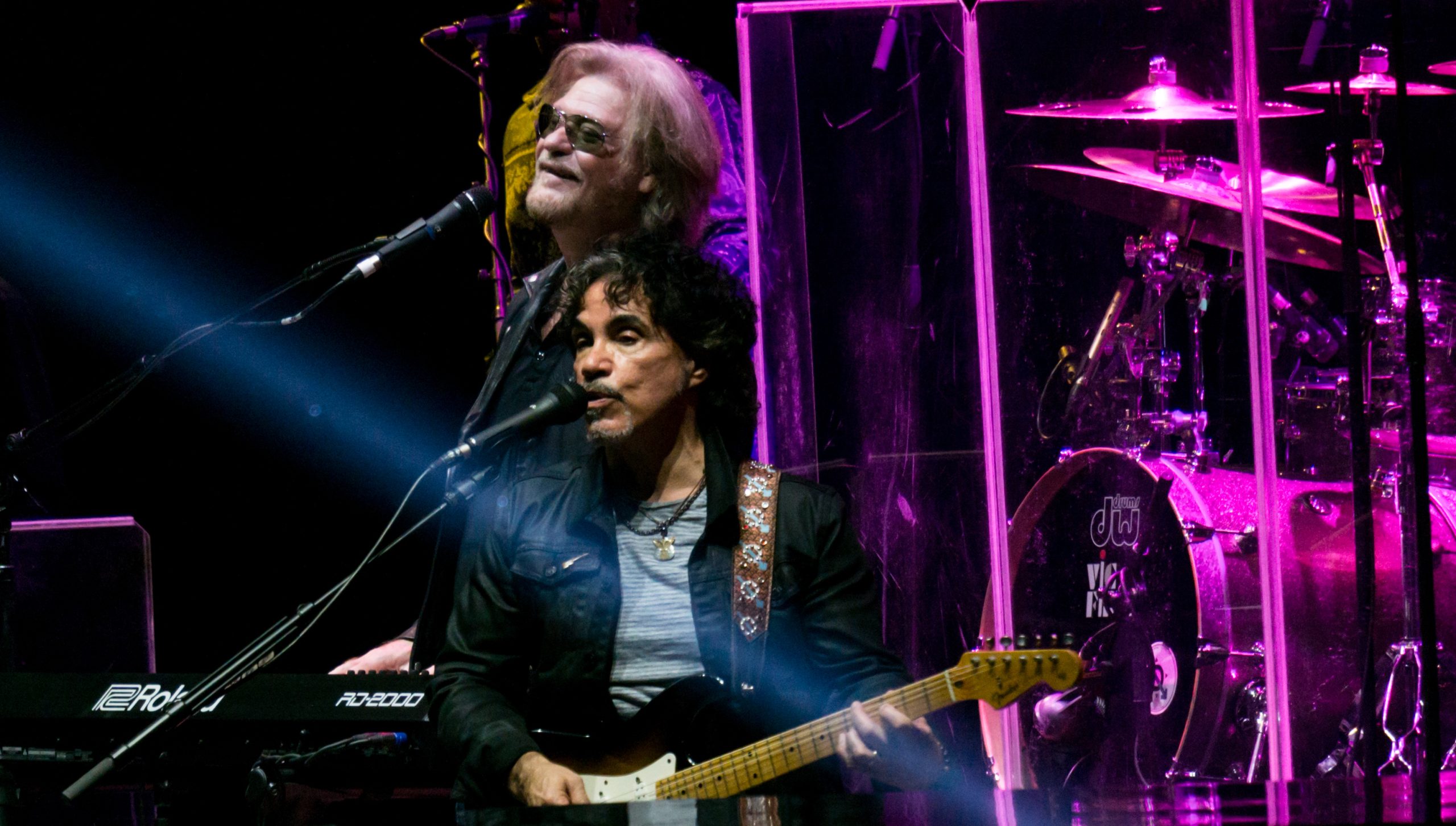 Credit: Raph_PH via Wikimedia Commons
Oats has continued to stretch his musical chops, though he didn't start releasing solo work until the 2000s. His work has fused his early influences of country and bluegrass, as well as more contemporary indie rock and pop. Hall and Oats do still jam together from time to time, though neither wish to reunite.
Flea – Then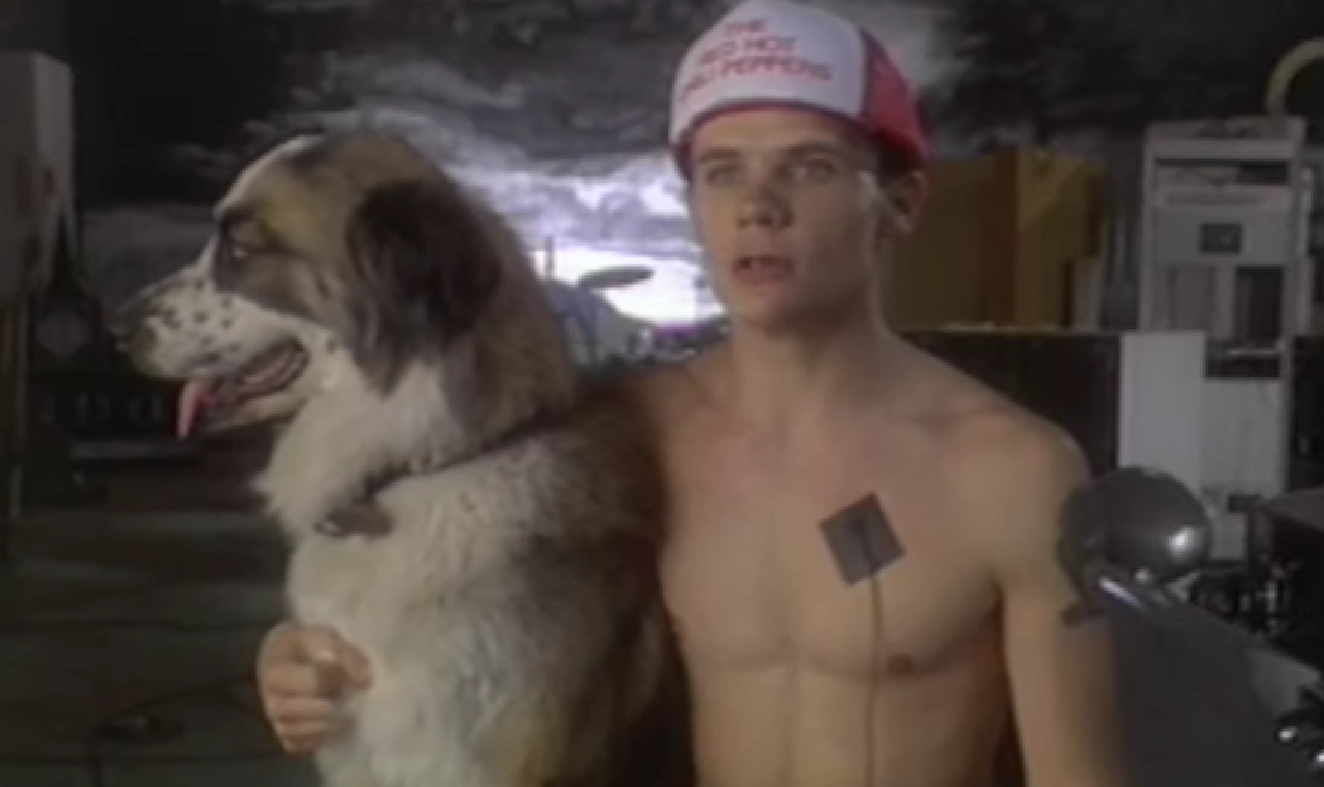 Credit: Smxx777 via Youtube
Flea emerged as one of the most famous bassists of his generation. His frantic playing style that combined funk pops and slaps with tender and soulful countermelodies added an undeniable flair to the Red Hot Chilli Pepper's sound. He and Kiedis are the only two members of the original band to have appeared on every single studio album.
Flea – Now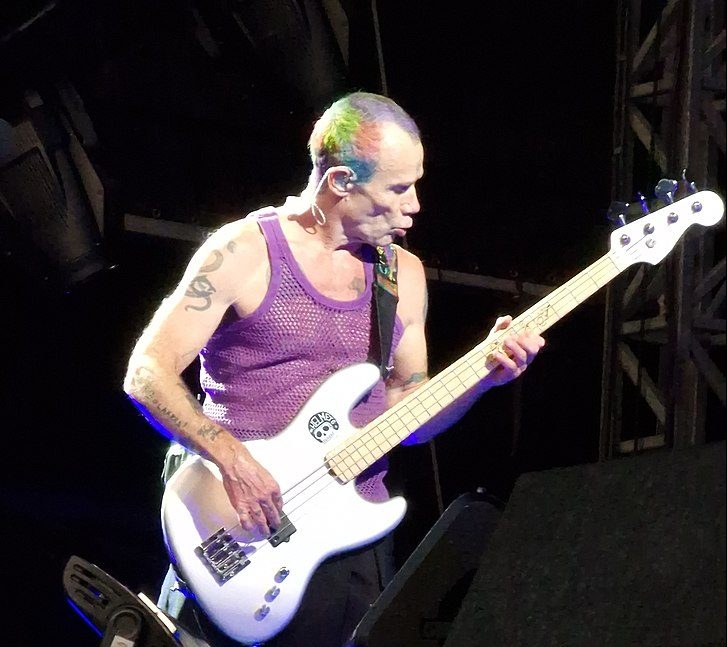 Credit: Hel Davies via Wikimedia Commons
Michael Balzary got the famous nickname from his inability to sit still as a kid, a trait that seems to have followed him into adulthood. He has managed multiple side projects over the decades while still reporting for duty at Pepper HQ. He's been vocal about his struggles with addiction and is an active advocate for many progressive causes.
Pat Benetar – Then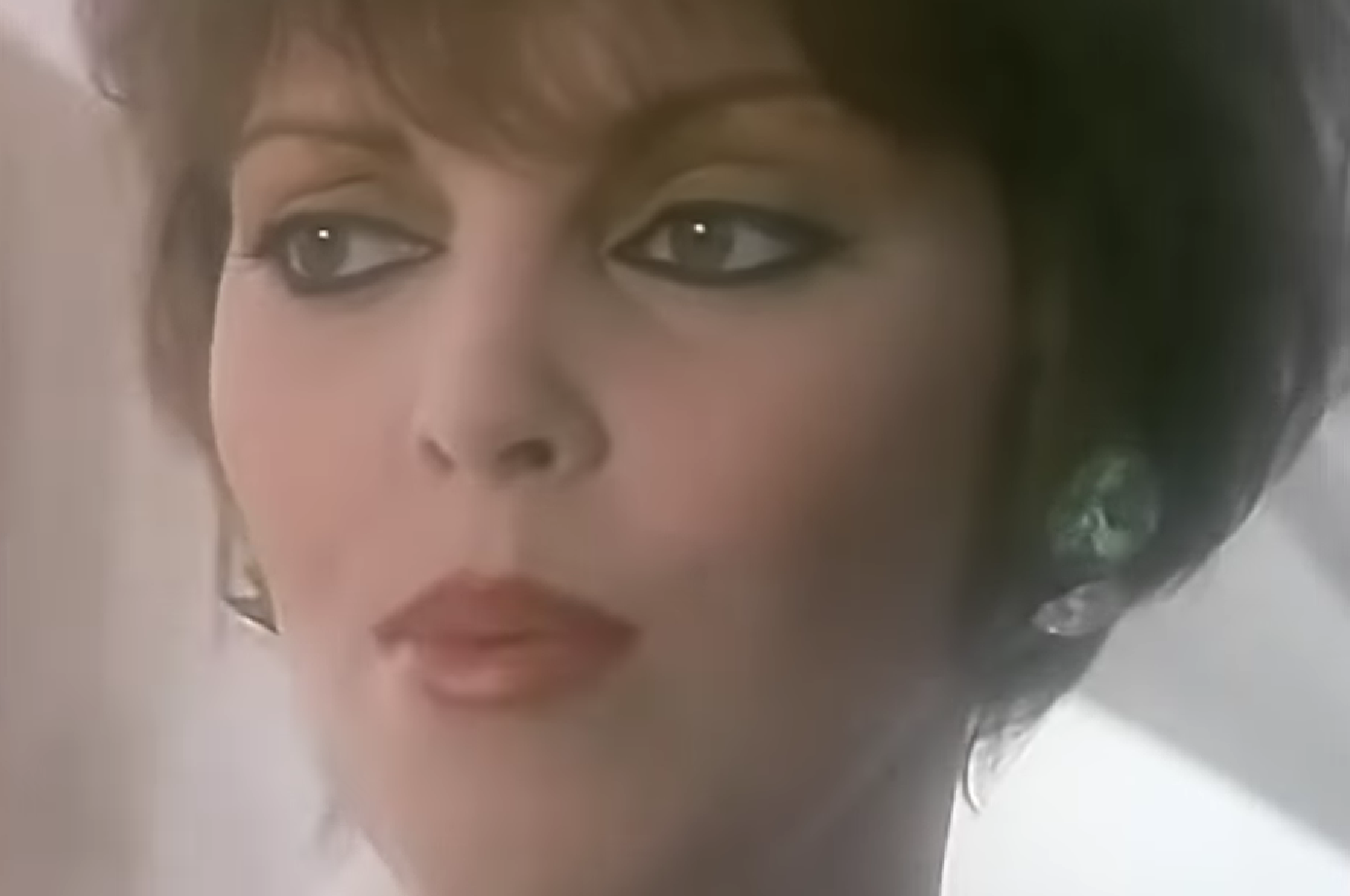 Credit: Benetar Giraldo via YouTube
Benetar was one of America's stand-out rock artists during the 80s. After seeing a Liza Minelli performance, she knew what she had to do and she did it with explosive energy. Her constantly evolving musical sensibilities and powerful vocals shook the industry, earning her Top spot records across the US and Canada by her third album.
Pat Benetar – Now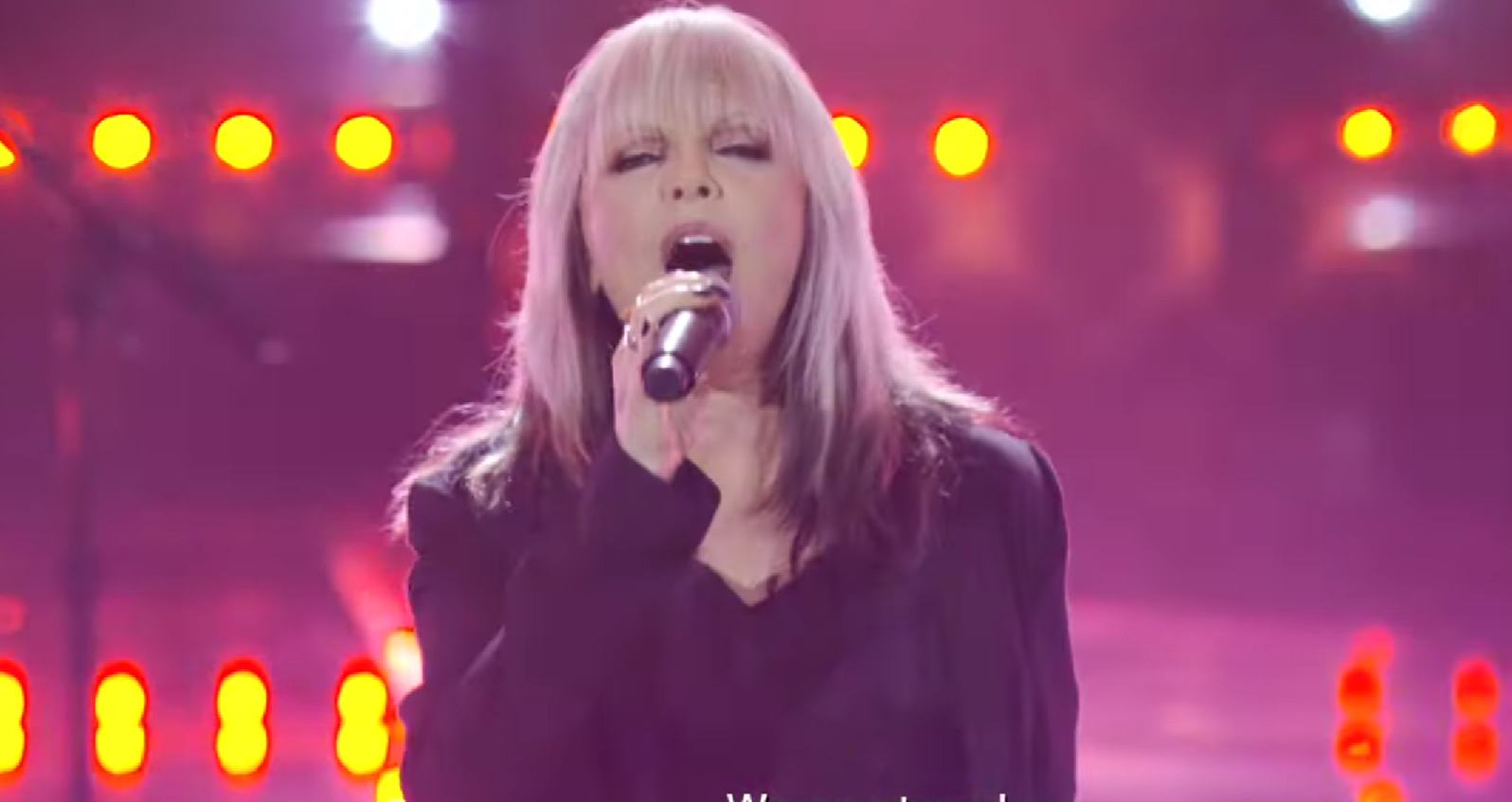 Credit: HBO via YouTube
Her passion for music is clear from the fact she has been touring since the early 80s. Her 2010 memoir, Between Heart and a Rock Place, became a best seller and was lauded for its brutally honest take on her career difficulties, and her position as a feminist in the media. She no longer performs Best Shot, out of sensitivity towards American gun violence.
Morrissey – Then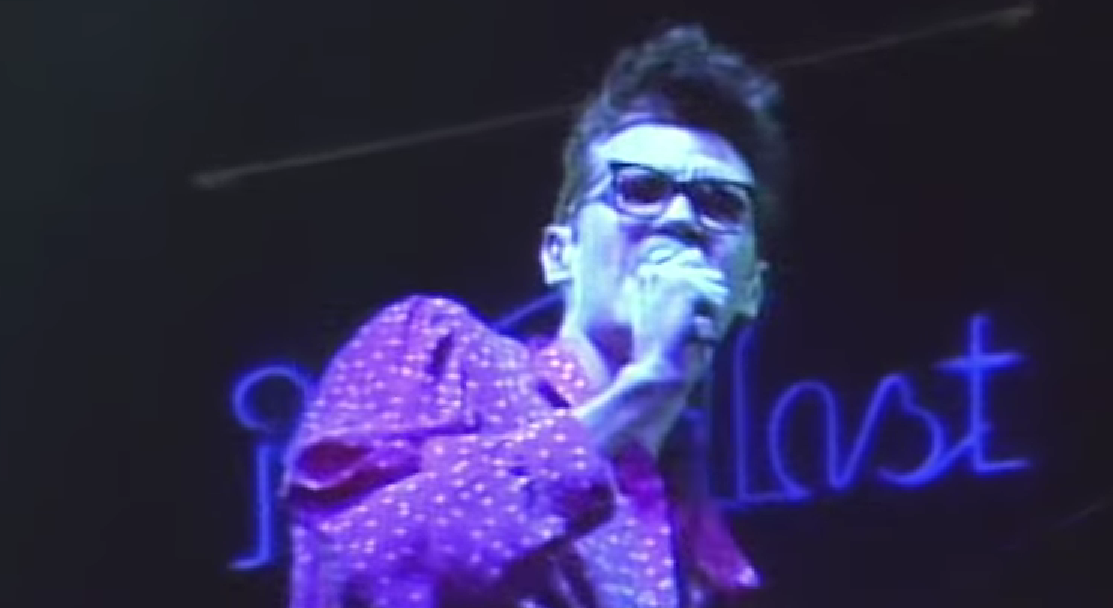 Credit: dfge221 via TikTok
Morrissey the Man has always been just as fascinating as the music The Smiths have produced. As an outspoken, bizarrely egotistical young man with a genuine talent for song writing and poetry, The Smiths formed and, for a brief time, dominated 80s rock. The ethereal and often deeply political work of the band was a brief flash of brilliance.
Morrissey – Now: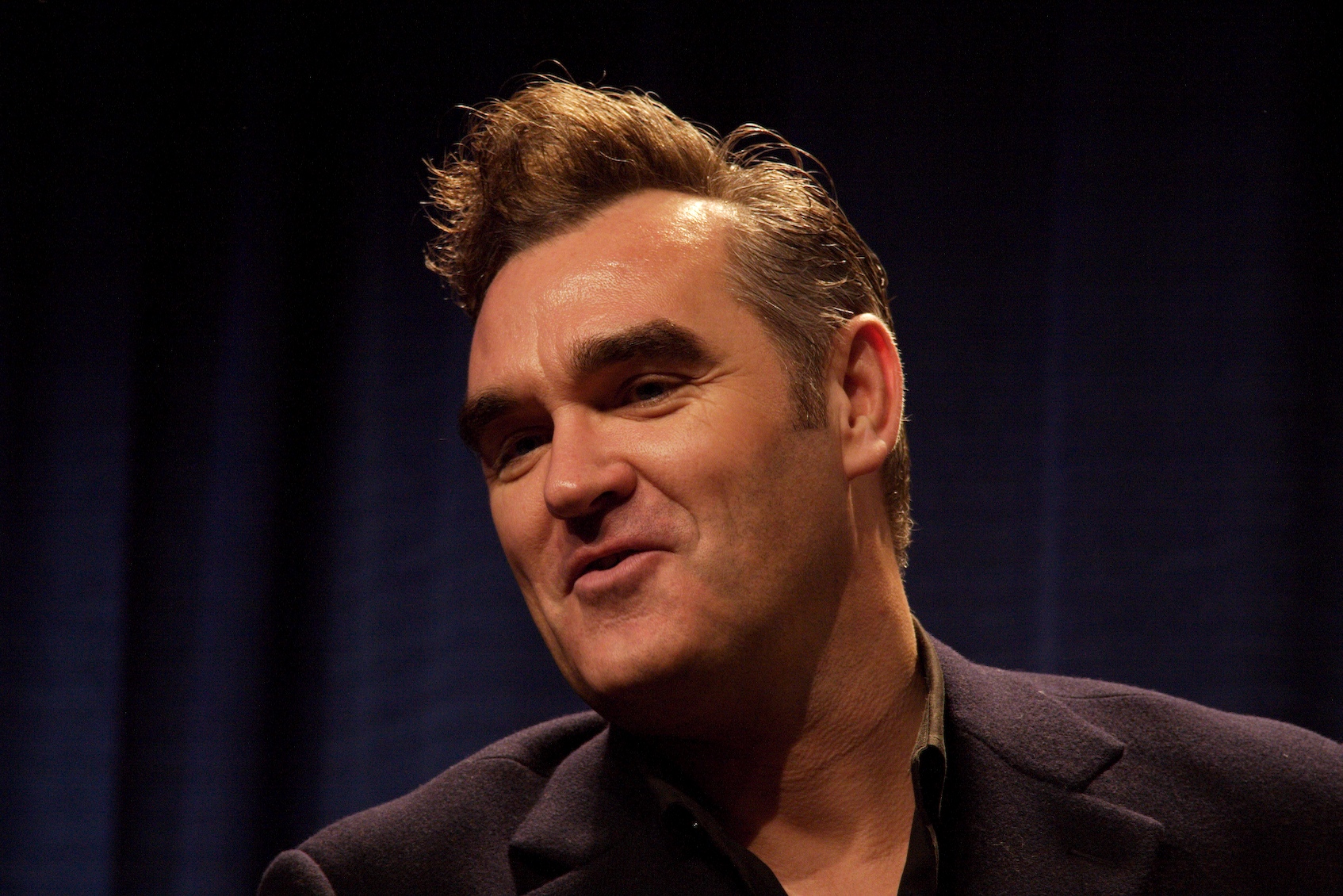 Credit: Charlie Llewellin via TikTok
Once Morrissey found his audience, and his audience found him, few things could come between them. After The Smiths disbanded in 1987, he continued to speak his mind and often evoked a sigh from those listening. The music continues to this day and is good enough for most fans to ignore the rest of his controversial antics.
The Wilson Sisters – Then: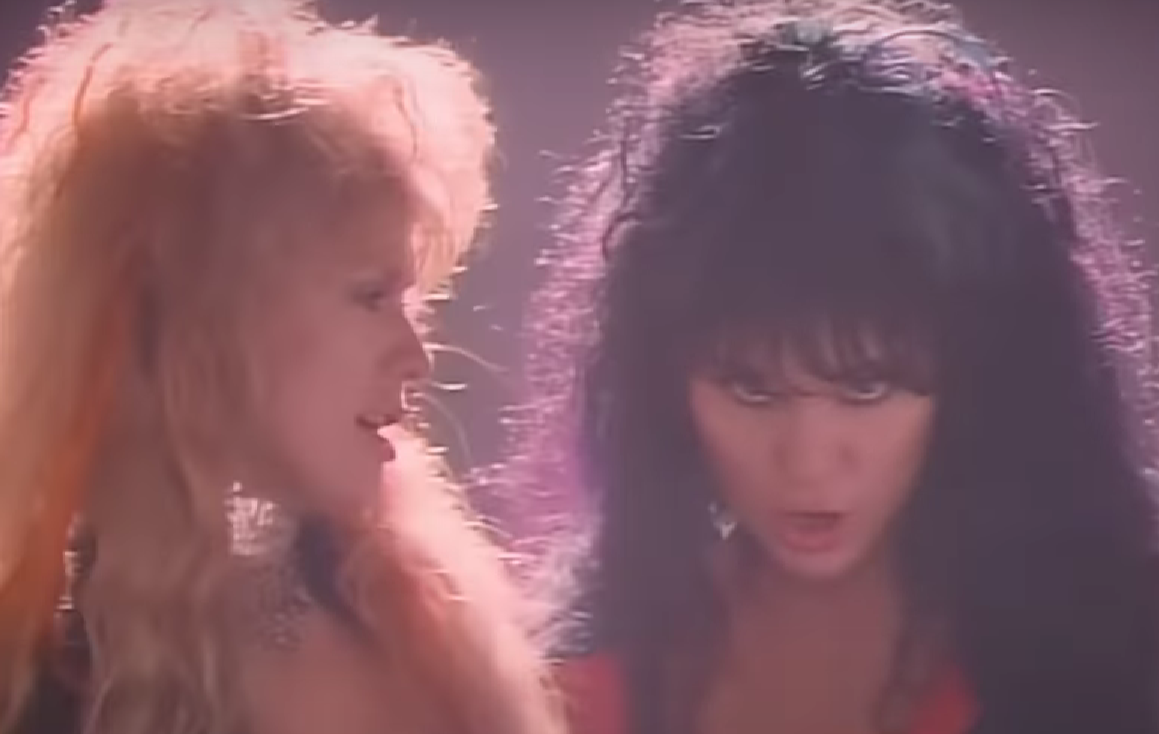 Credit: Heart via YouTube
The blood bond that made Heart the power ballad icons they were, it was the mid-80s direction shift they were core to that stopped the band falling apart further. Members have rotated and been replaced many times over the years, but their post 85 glam work is considered the group's true apex.
The Wilson Sisters – Now: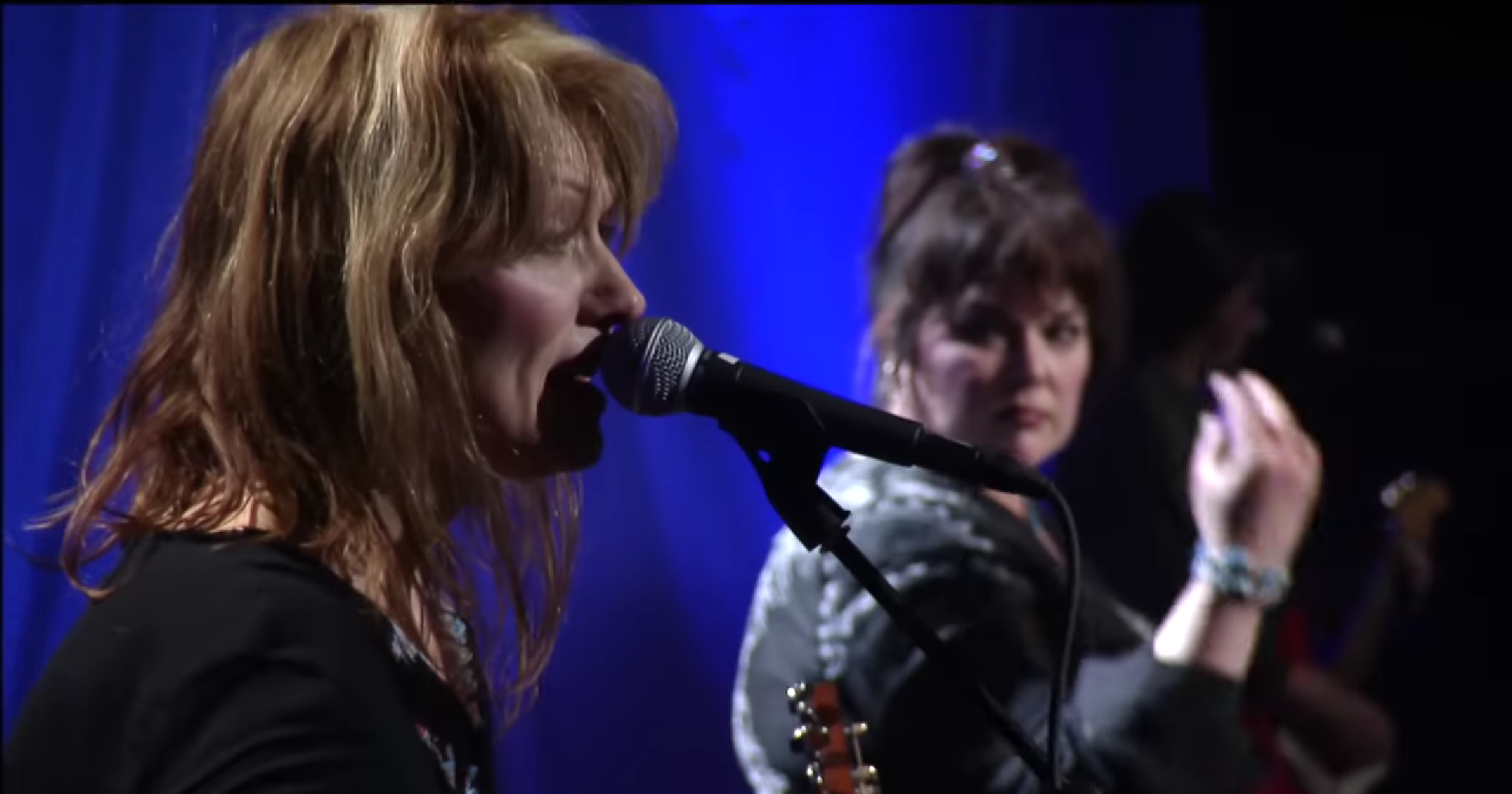 Credit: thebandheart via YouTube
Ann and Nancy Wilson were pioneers fronting the band from their hard-rock origins through their various transformations. Nowadays they are still active in the Seattle music scene, having had their spats and lawsuits they still continue to work together occasionally, though perform separately most of the time.
Michael Stipe – Then: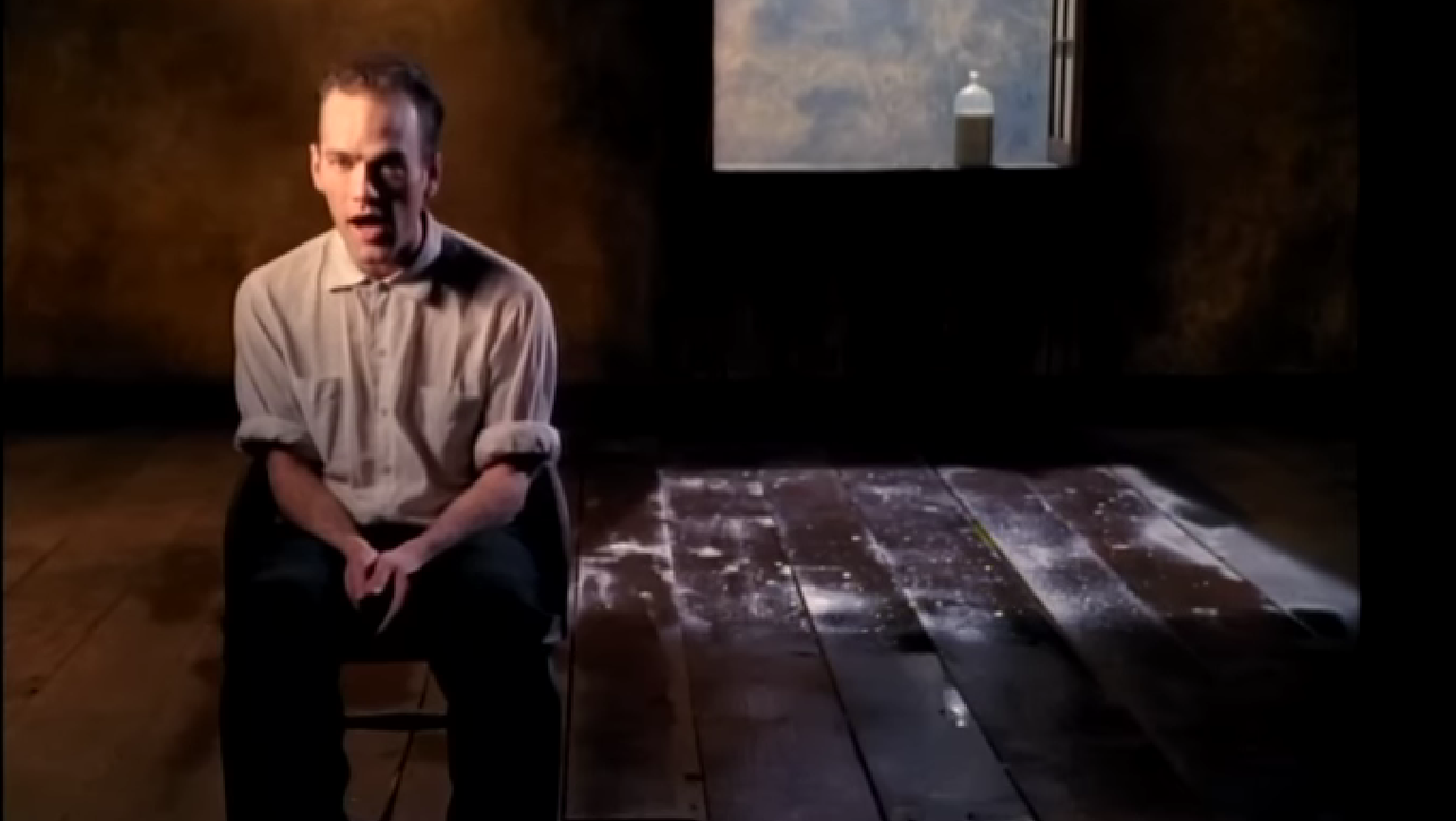 Credit: remhq via YouTube
Formed at the University of Georgia in 1980, R.E.M's alternative rock, bordering on prog sound made an enormous cultural impact. Stipe's early vocals were criticized for being too mumbly which, although part of their style, was rectified by the time The One I Love, Stand and Losing My Religion became decade-defining tracks.
Michael Stipe – Now:
Credit: The Late Show With Stephen Colbert
Stipe continued his experimental stylings well into his later career, blurring lines of sexuality and gender with his music and performance. Stipe described himself as an "equal opportunity letch" in regards to his sexuality, having no preference towards any gender. He is a vocal political activist and endorsed Bernie Sanders in the 2016 elections.
David Byrne – Then: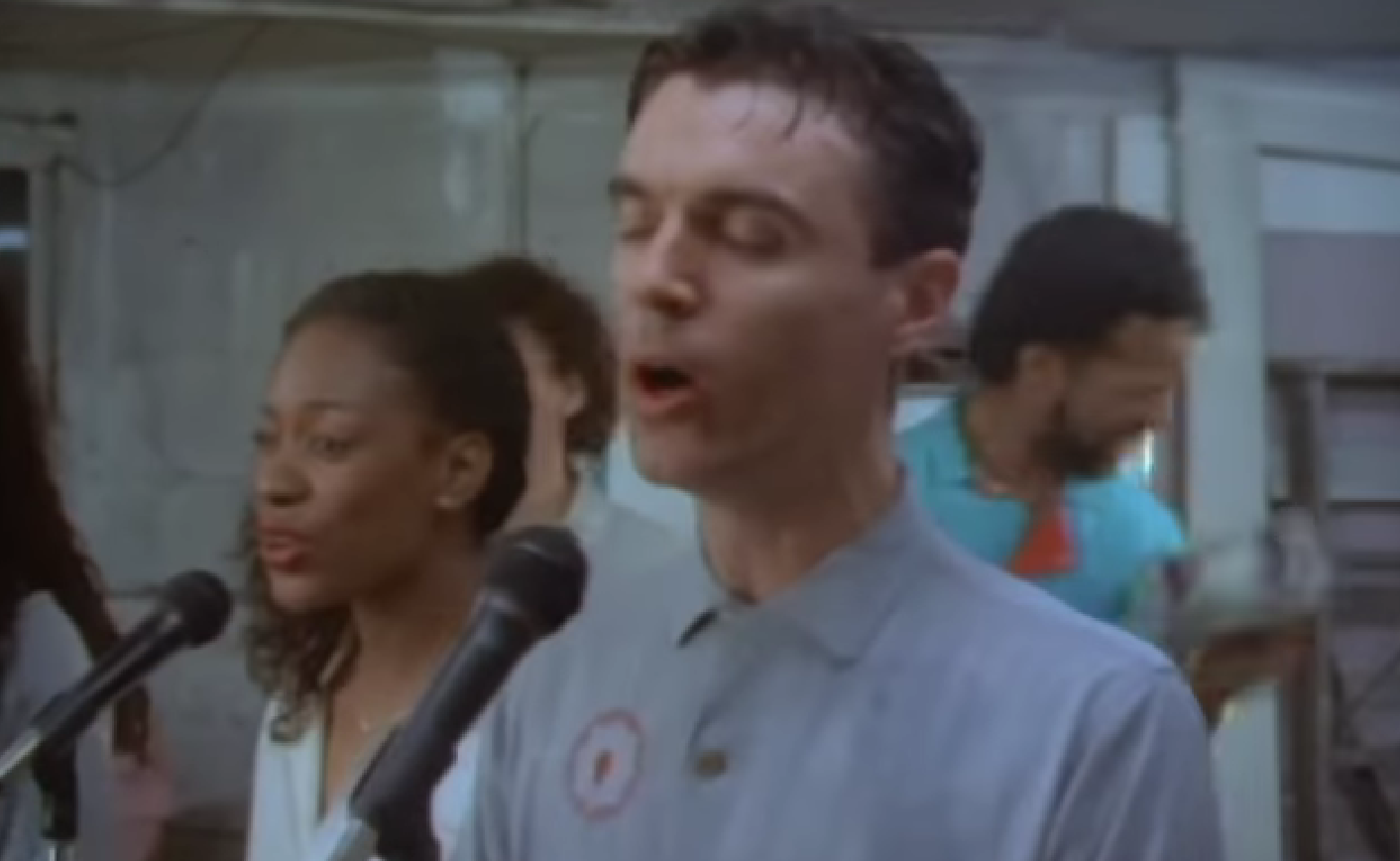 Credit: Talking Heads via YouTube
Byrne has always done things differently. Though never formally diagnosed, he considers himself to be on the autistic spectrum, which he believes aided him in communicating through music. Talking Heads took off with their quirky, often dreamlike pop-rock, and Byrne's wildest ideas continued to become the groups greatest hits.
David Byrne – Now: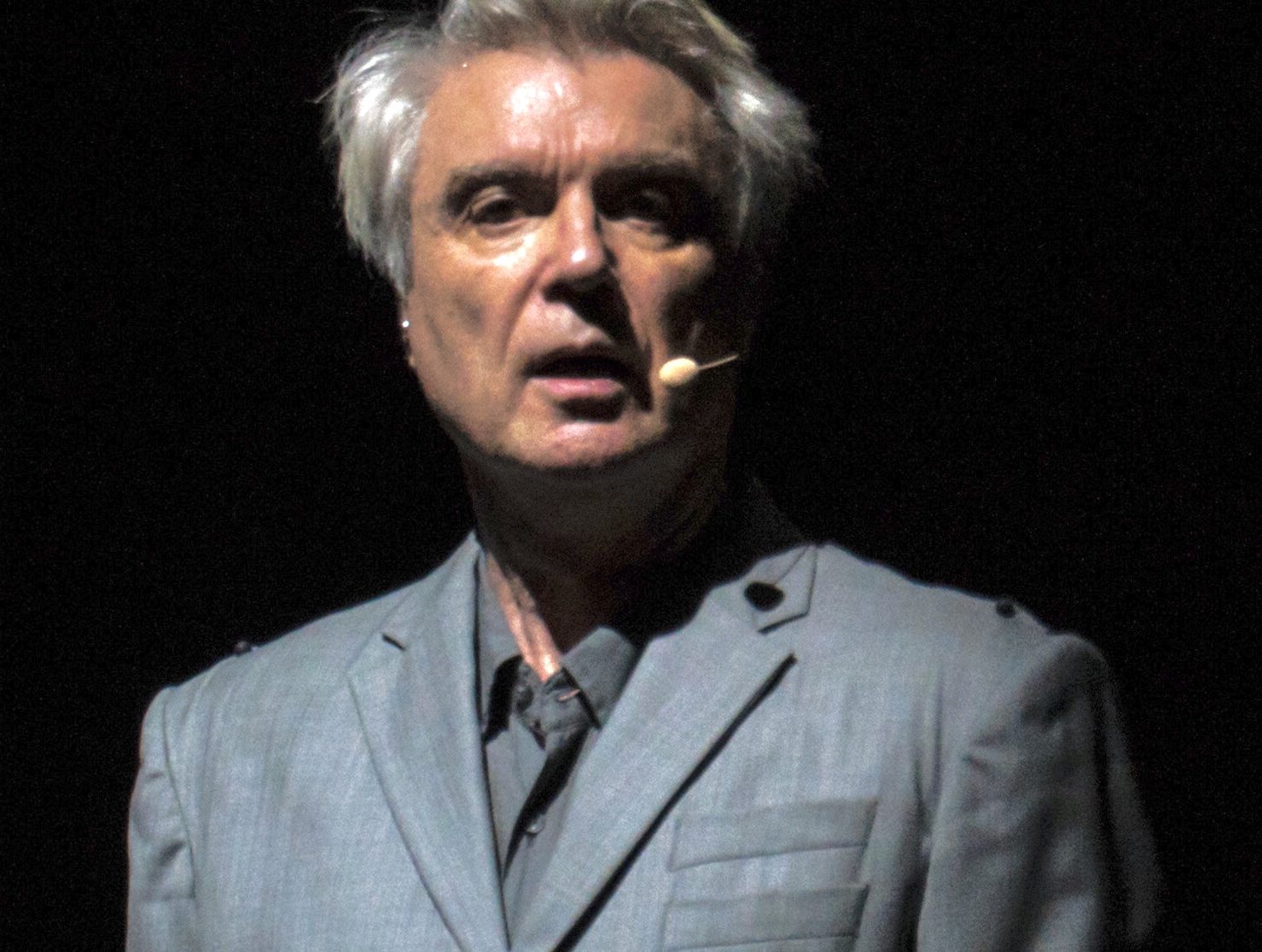 Credit: Raph_PH via Wikimedia Commons
Byrne's music was always more than just radio white noise. Over the course of his career, he wrote for the stage, big screen, TV and never stopped exploring new ideas. His albums have been adapted into stage plays, and a remaster of Stop Making Sense, a live concert filmed over three nights in 1983, is returning to theatres for it's 40th anniversary.
Debbie Harry – Then: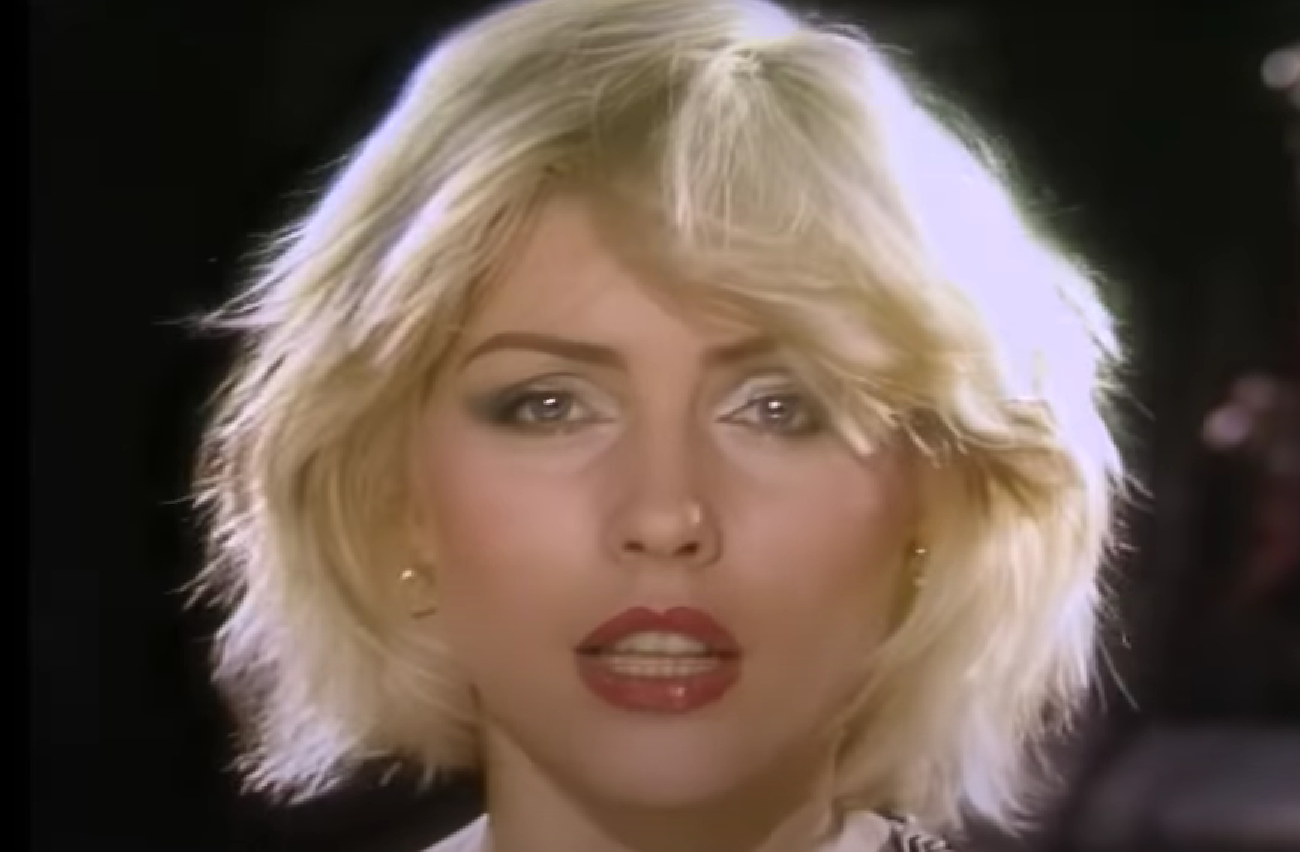 Credit: Blondie Music Official via YouTube
Before joining the band, Harry was raised an orphan and would work a number of odd jobs, including a brief stint as a Playboy Bunny. When she took to the stage as part of Blondie, belting out hits like Call Me, Heart of Glass, and Atomic, it was clear she had found her calling. Her work inspired young rock and roll queens all over.
Debbie Harry – Now: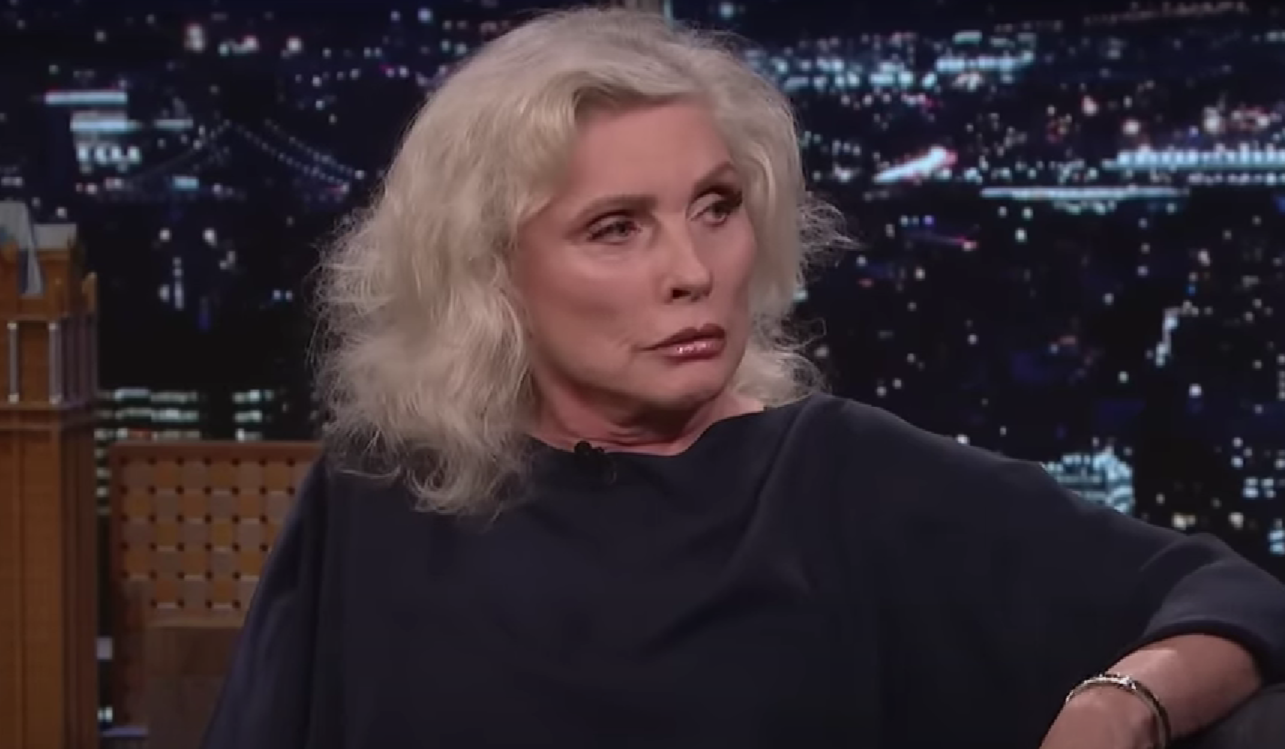 Credit: The Tonight Show via YouTube
Blondie released their 11th studio album in 2017, the last time they would release new music. They haven't been inactive by any means, they performed at Glastonbury 2023 and still continue to tour. Harry has lent her legendary vocals to a number of other artists over the years, including Fall Out Boy's 2006 album Folie à Deux.
Eddie Van Halen – Then: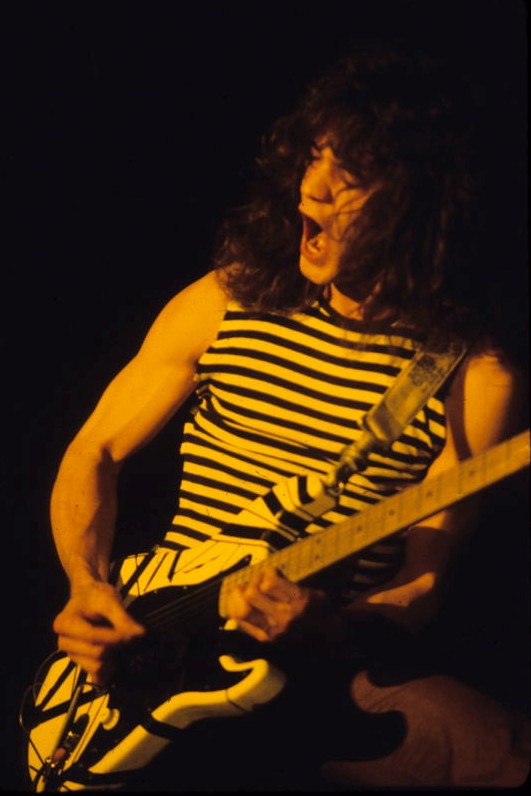 Credit: Carl Lender via Wikimedia Commons
Born to a jazz musician in Amsterdam, Eddie Van Halen went on to become one of the histories most iconic guitarists. He popularised a technique known as tapping, using the right-hand fingers to hit notes instead of picking them, and created some masterpiece solos. Hot For The Teacher, Jump, and Panama became Hall of Fame records thanks to Eddie.
Eddie Van Halen – Now: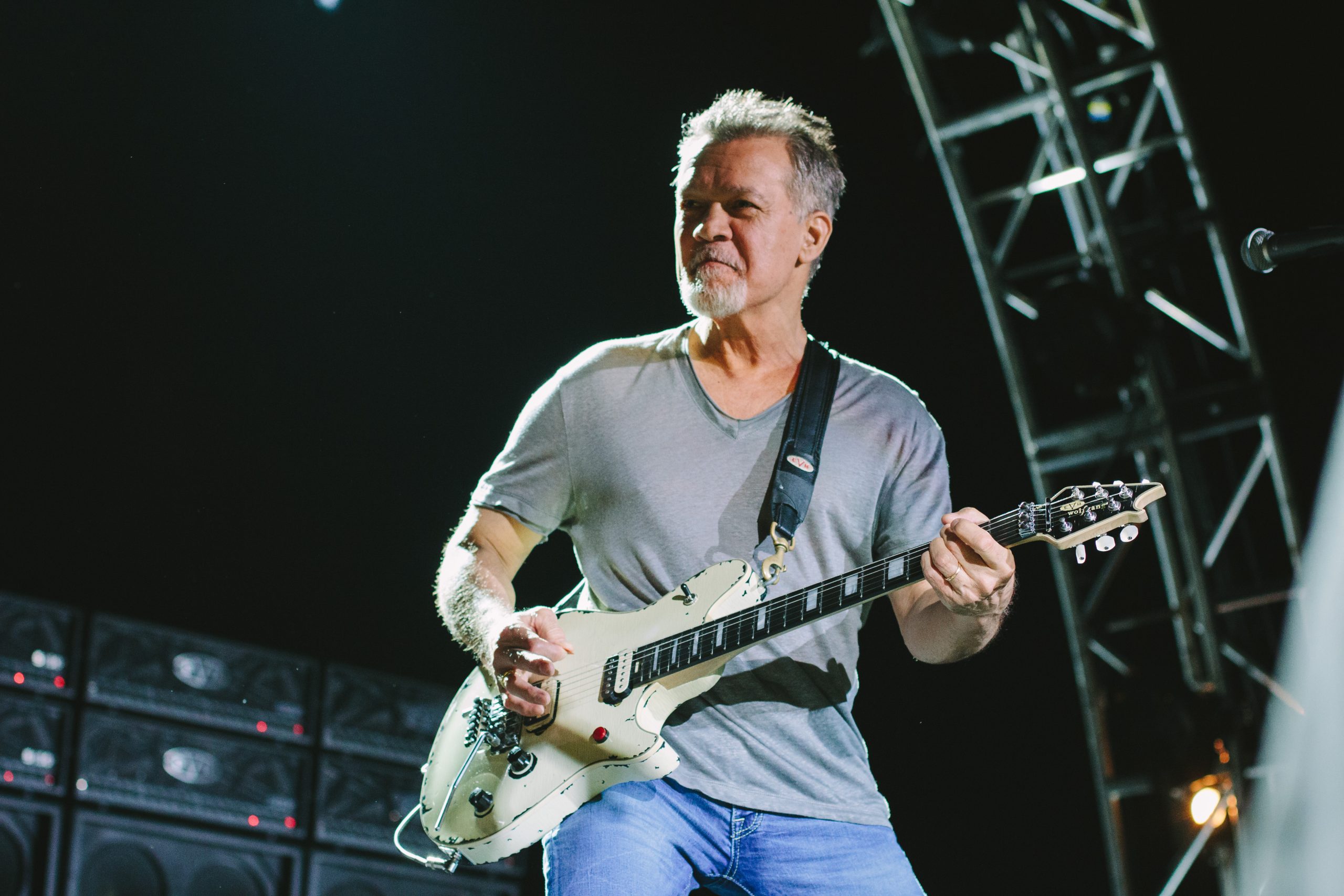 Credit: Abigail Gillardi via Wikimedia Commons
Val Halen sadly passed in 2012 after a stroke and an extended battle with cancer. He had struggled with substance abuse since age 12, smoking and drinking his way through the bands tours. After his death, 75 guitars from his collection were donated to low-income families, continuing his legacy as the shred torchbearer.
Ian Curtis – Then: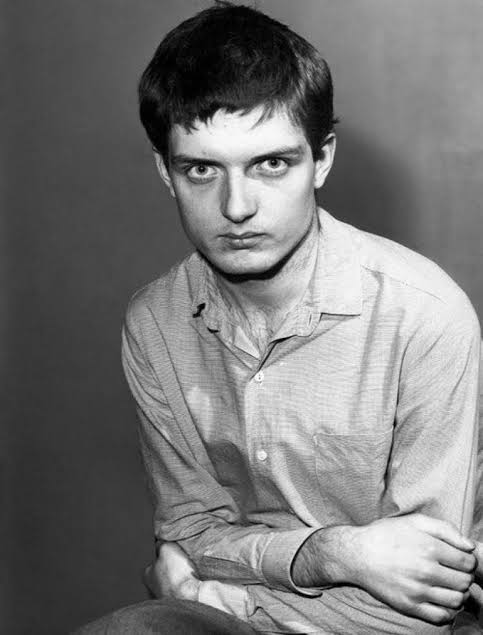 Credit: Ian Curtis via Wikimedia Commons
Curtis' life was tragically cut short in 1980 when, after a tumultuous life of mental health issues and worsening epilepsy, he took his own life at his home in England at 22. They're 1980 album Closer had already become a break-out hit, and the success and stress of touring caused Curtis' conditions to worsen.
Ian Curtis – Now: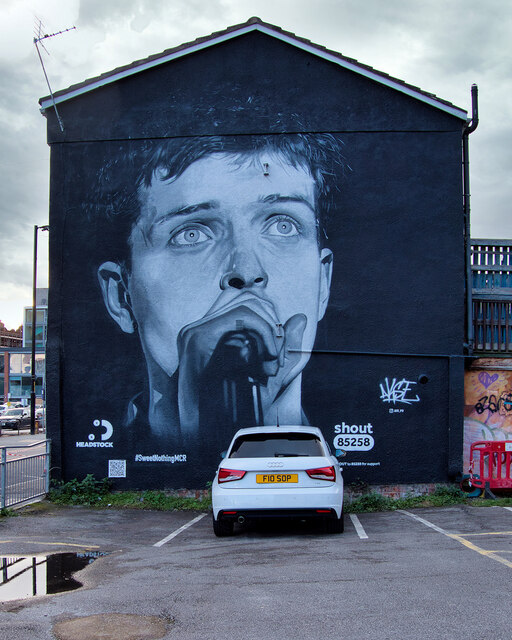 Credit: David Dixon via Wikimedia Commons
Though the band continued under the name New Order, the legacy of Joy Division and Curtis' melancholy musical sensibilities has lived on. He is celebrated as a national icon. His home in Macclesfield was due to be sold and demolished when a failed indiegogo campaign caught the attention of a wealthy benefactor, who turned the home into a museum for Curtis.
Robert Smith – Then: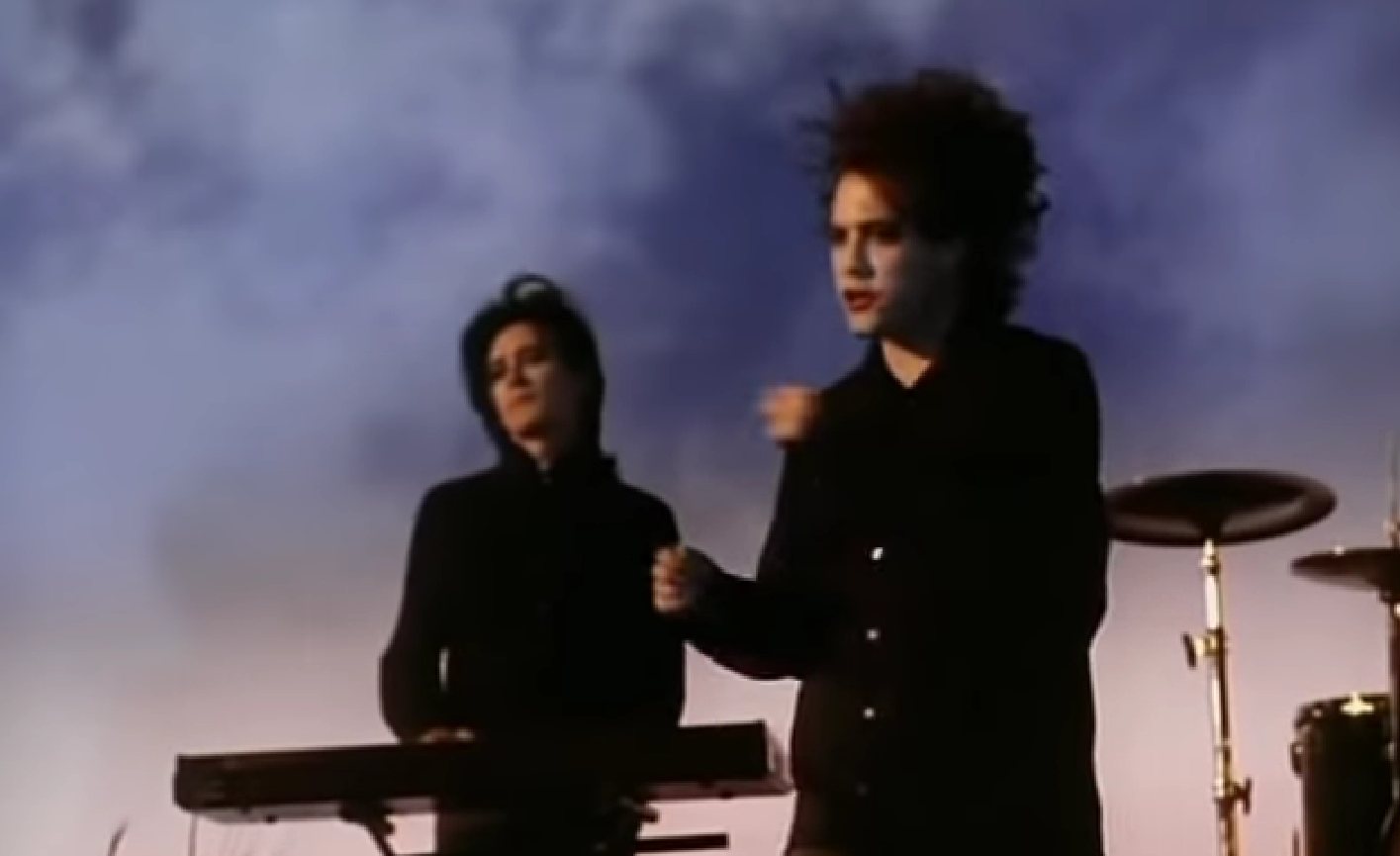 Credit: The Cure via YouTube
Robert Smith and The Cure were one of Britain's biggest acts in the 80s. The sensational emo-twinged rock, aloof charisma of Smith and a catalogue of feel-good songs all helped the group reach incredible heights of success. Friday I'm In Love, Pictures of You and Just Like Heaven are still essentials in every 80 playlist.
Robert Smith – Now: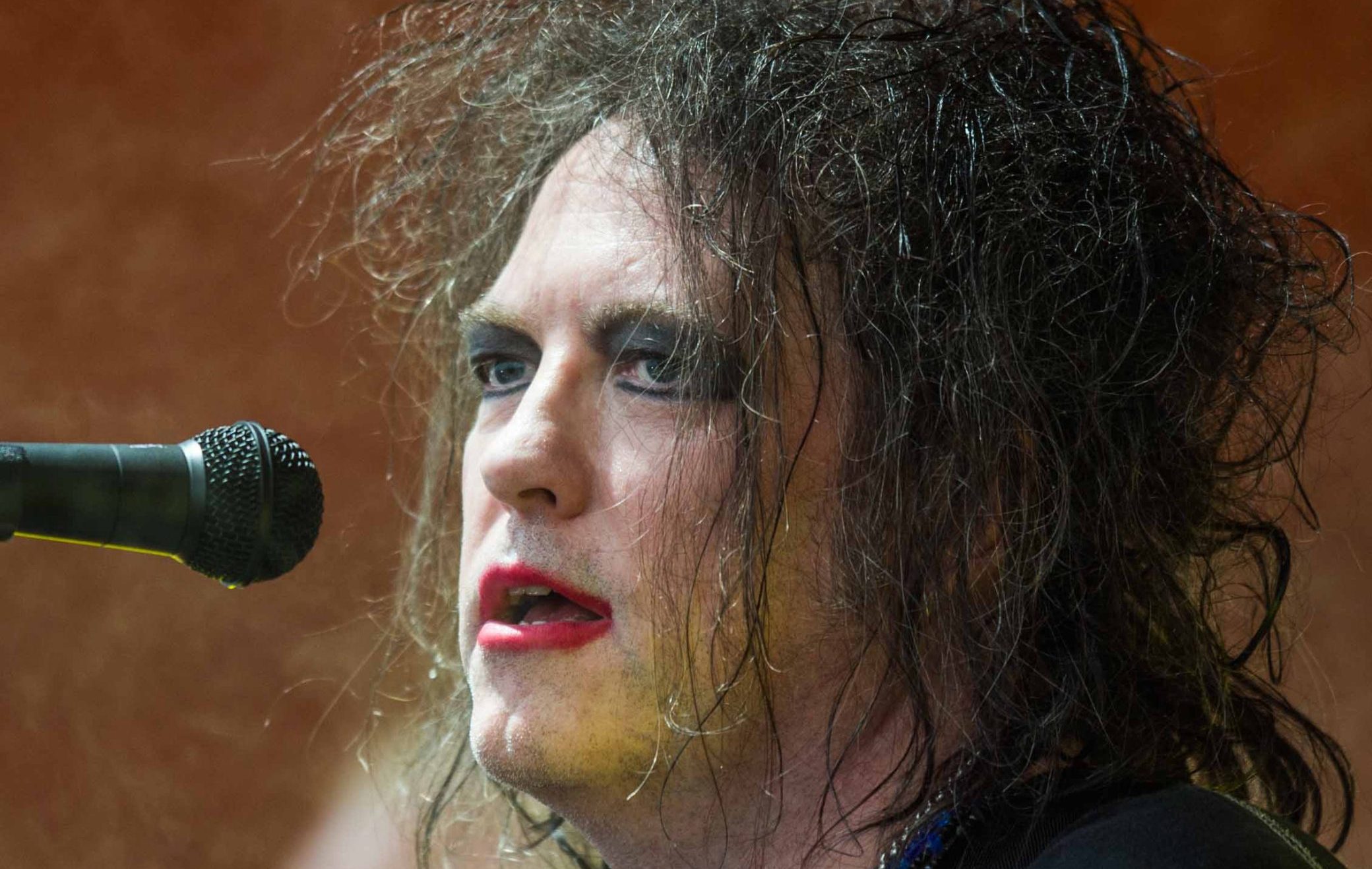 Credit: Bill Ebbesen via Wikimedia Commons
While sometimes releases slowed, The Cure never stopped recording and performing, and Smith has remained at the forefront of the group. Many of their biggest hits didn't come until their 2000s releases, like Pornography, Disintegration, and Bloodflowers, all of which adopted a much more somber tone than the early glam hits.
Kim Gordon – Then: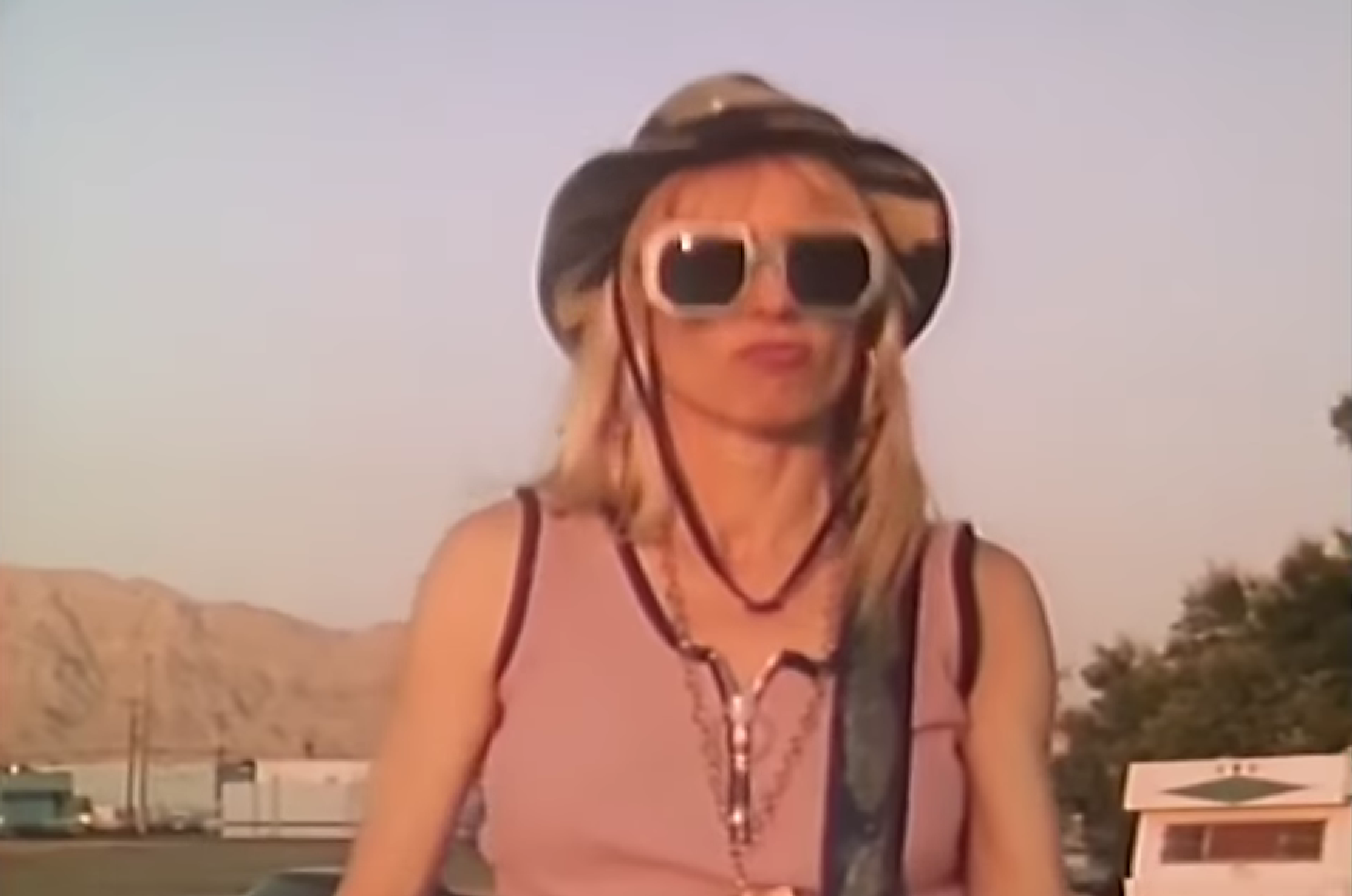 Credit: Sonic Youth via Youtube
Exploding onto the scene as bassist for Sonic Youth, Gordon took issue with the New York rock scene of the 70s. It was too nihilistic, too 'no wave' for her. After thinking she could do better, she put her money where her mouth is despite having never touched an instrument before playing. That pure punk energy is what made Gordon such a stand out.
Kim Gordon – Now: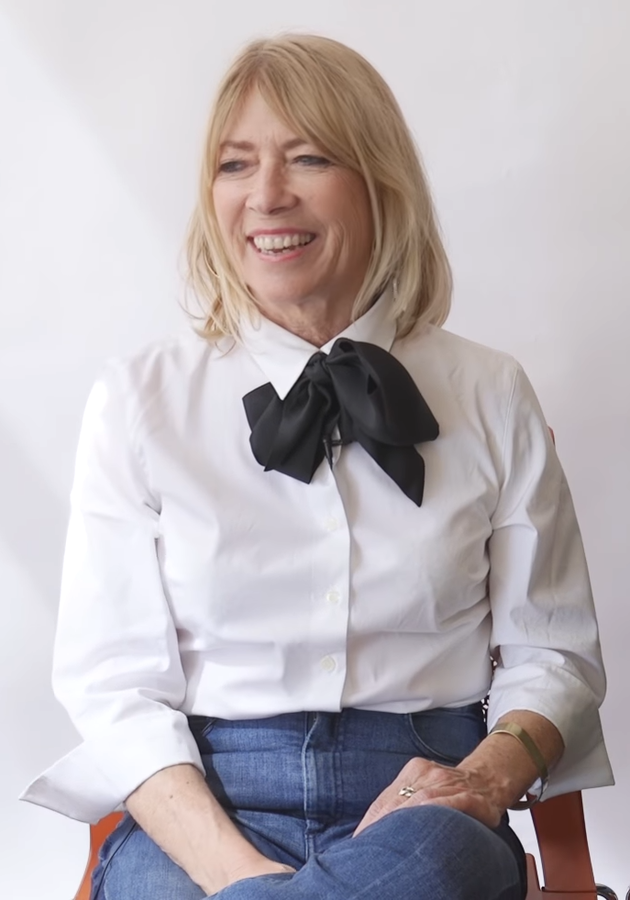 Credit: Gothamist via Wikimedia Commons
It wasn't just music Gordon made her mark on, the unflappably cool musician also acts, sings, paints, and also published her memoir in 2015, Girl in a Band. Her side project, Body/Head, and her more recent composition work have been experimentally focused, though she still releases some pop-rock bangers.
Billy Gibbons – Then: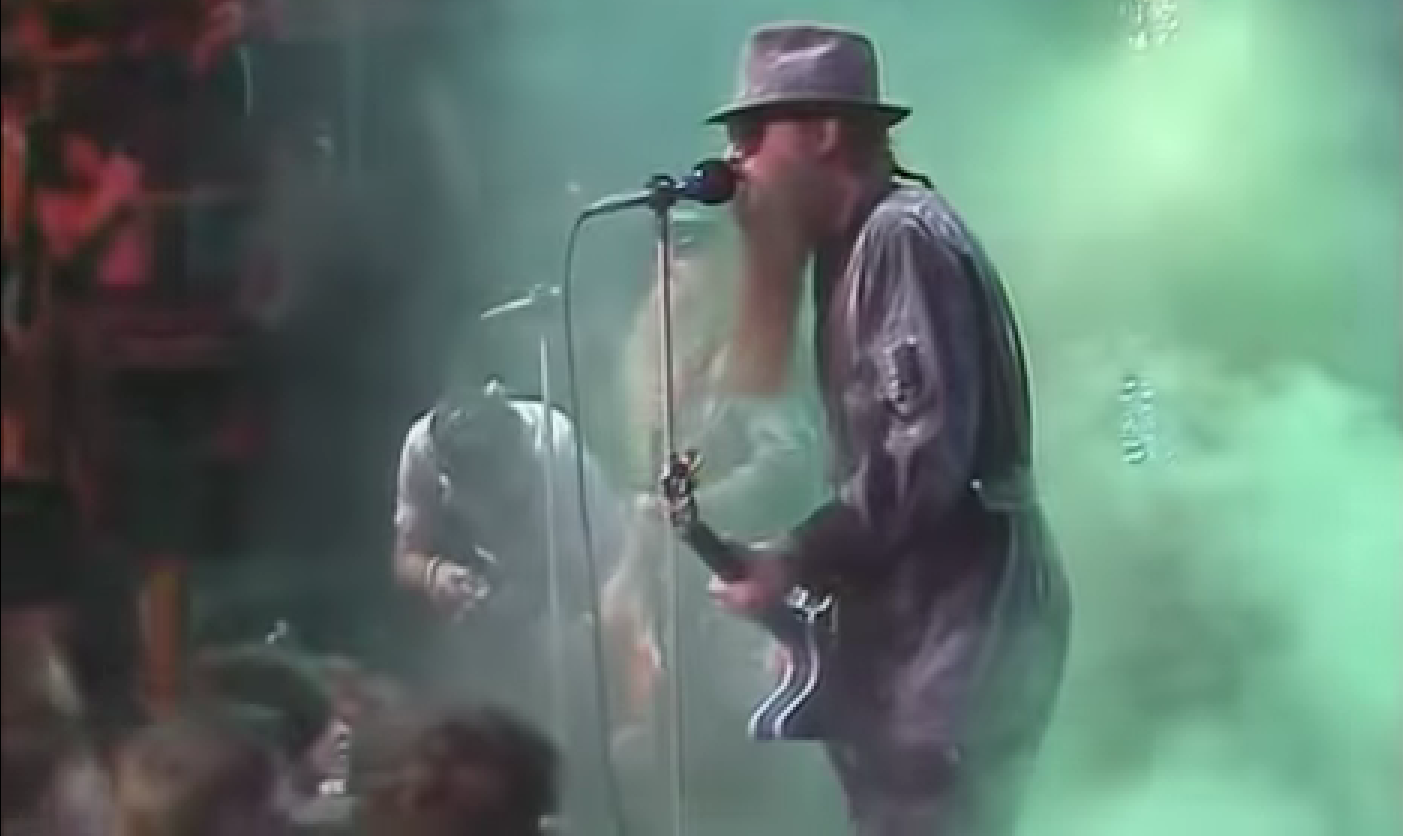 Credit: Crueloaf via YouTube
Few get to be a frontman for a legendary rock band and have one of the most iconic beards in pop-culture. ZZ Top were releasing music throughout the 70s, but the growth of rock and radio play in the 80s is what took them to new heights. Gibbons' country and blues inspired playing brought the energy of the classics to a new audience.
Billy Gibbons – Now: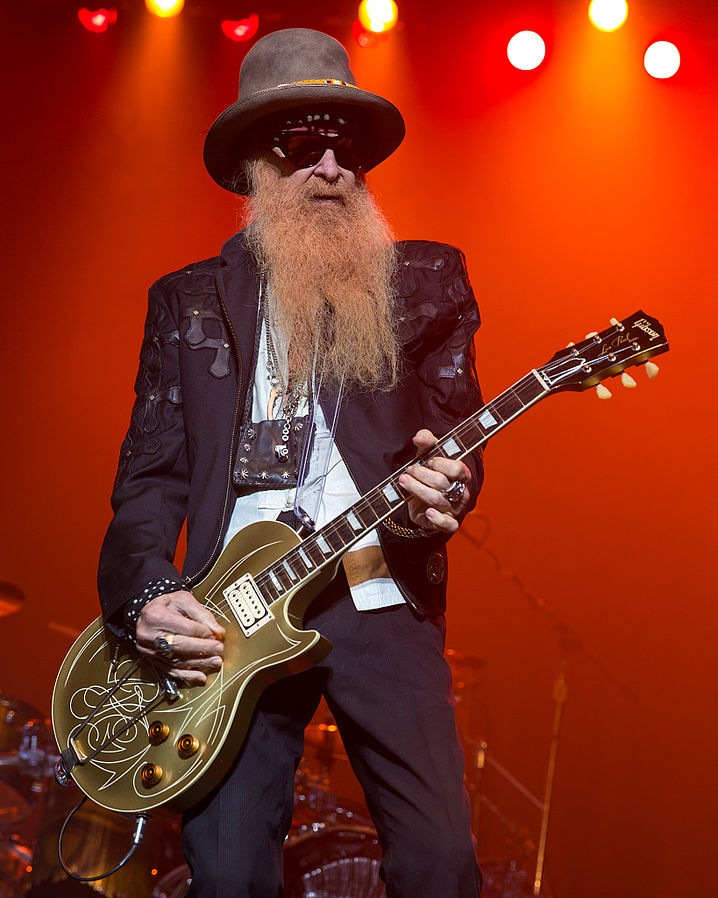 Credit: Ralph Arvesen via Wikimedia Commons
Gibbons toured with Hendrix before ever starting ZZ Top, so he was going down in history no matter what. Over the decades, he has worked with huge names, been involved in countless Gibson signature models and amplifiers, and shown thousands of older guitarists no amount of age gets in the way of excellence.
Anthony Kiedis – Then: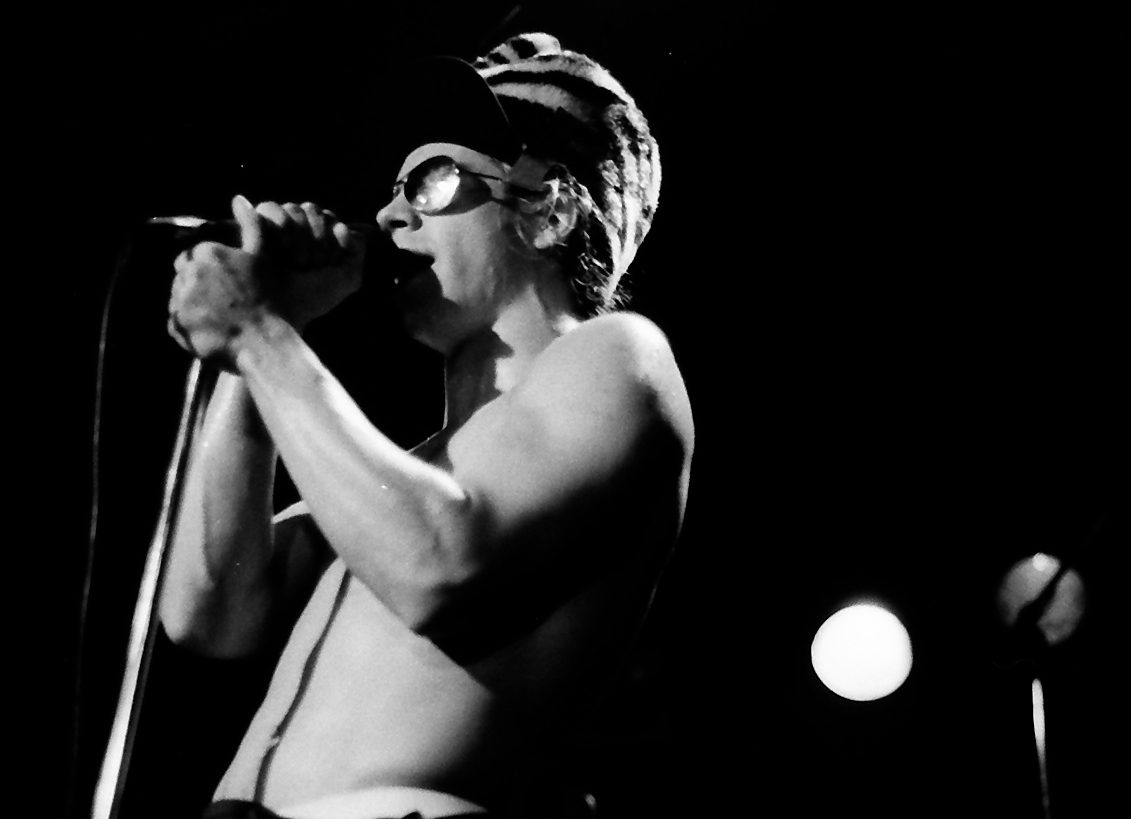 Credit: John Coffey via Wikimedia Commons
Despite his reputation for comedy and antics, Kiedis rock and roll exterior was masking quite a serious drug addiction in his early career. Though he did stop using briefly after the Red Hot Chilly Peppers won the LA Weekly Band of the Year award, he relapsed a few times following the death of his friend and fellow band mate, Hillel Slovak.
Anthony Kiedis – Now: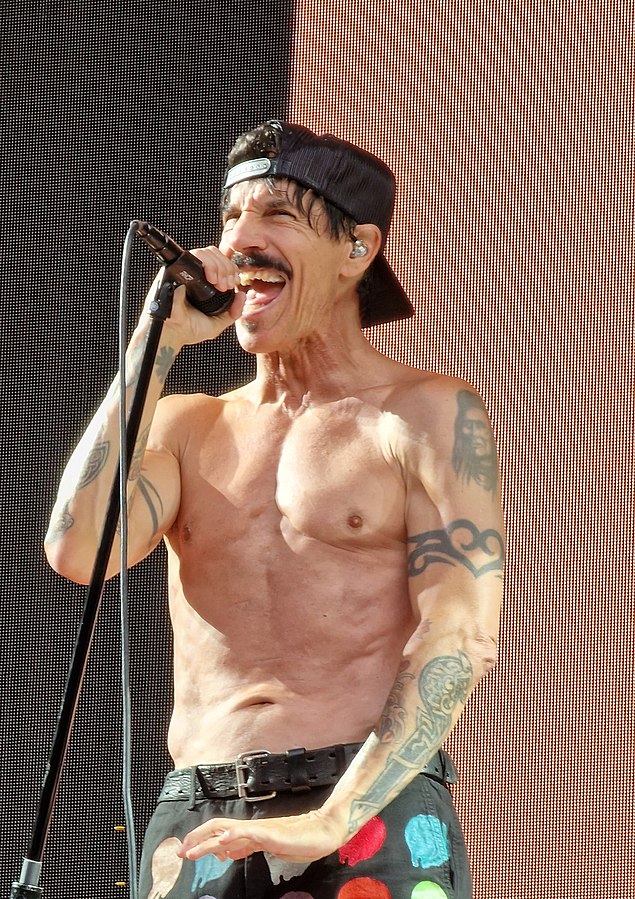 Credit: Hel Davies via Wikimedia Commons
Kiedis is still living as large as ever having been free from drugs for around two decades. In 2016 , just before filming for Carpool Karaoke, a hysterical woman came out of her house holding a baby, she thrust it in Kiedis's arms and said they weren't breathing. His improvisational attempt at infant CPR brought the baby back who was then handed to the ambulance.
Thurston Moore – Then: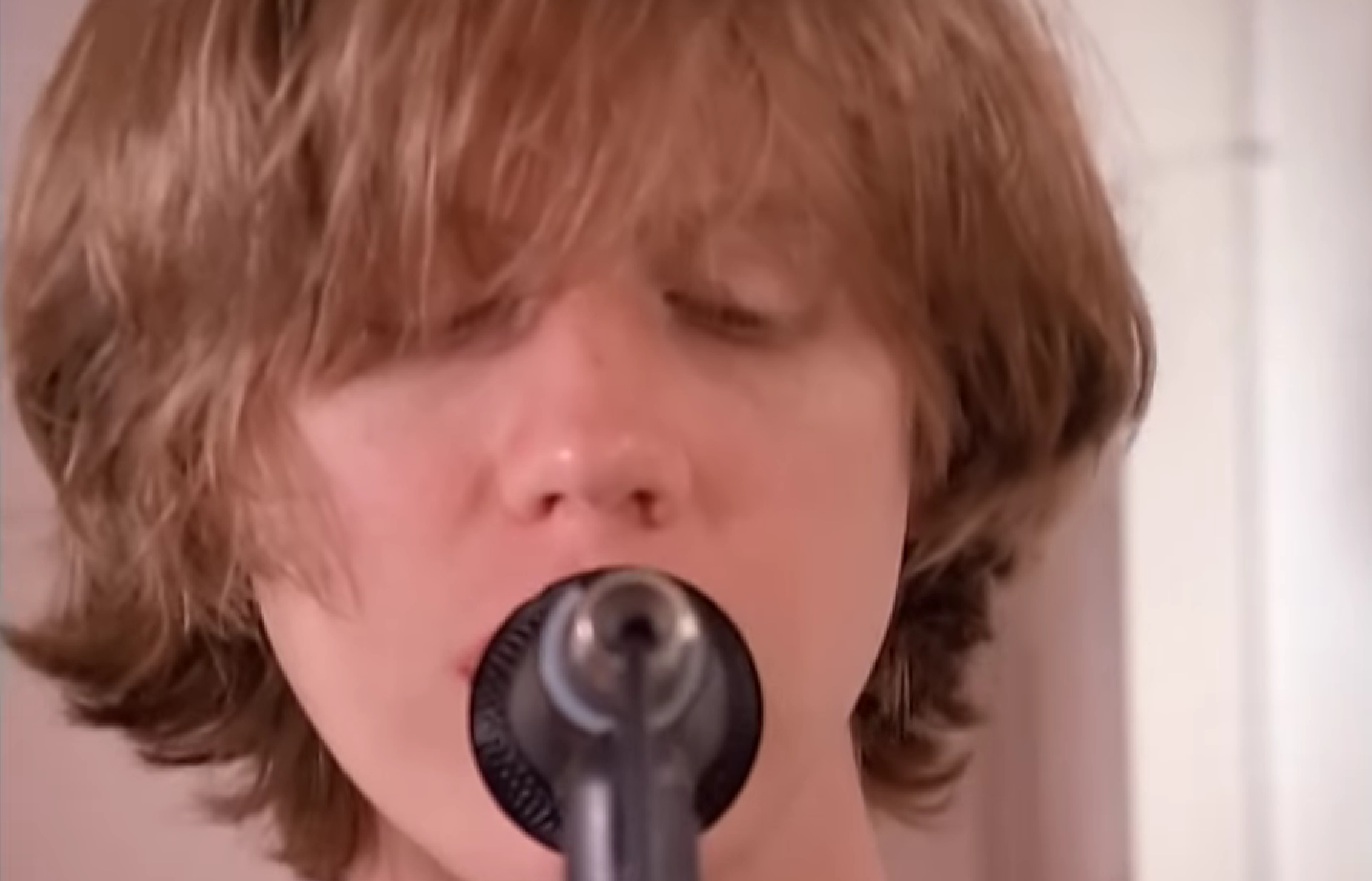 Credit: Sonic Youth via Youtube
Lead songwriter behind Sonic Youth, Moore's father was a professor of music in Connecticut where he was raised. His musical journey didn't start until the punk invasion of the 70s, where the angry, pounding rhythms and intentional lack of technique opened his eyes. He met Kim Gordon after his final show with his old outfit, and the rest was history.
Thurston Moore – Now: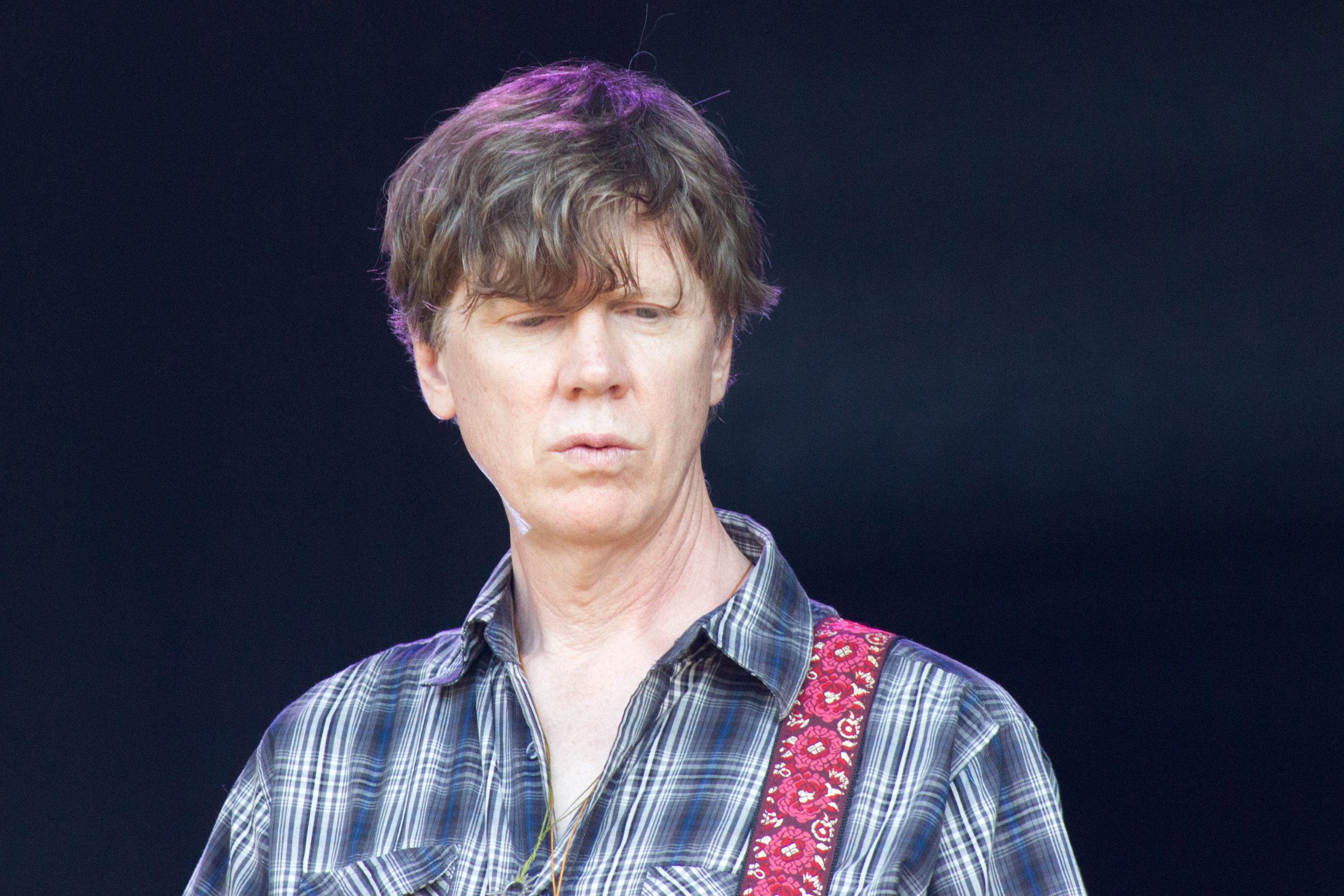 Credit: Bene Riobó via Wikimedia Commons
Moore has kept his punk spirit alive with a number of side projects, and followed in his father's footsteps as an honorary professor of music at a conservatory in Denmark, where he periodically teaches. He's also released collaborations with Yoko Ono, and scored the HBO series Irma Vep. He's still politically active as an anti-capitalist.
Bono – Then:
Credit: Steve Kalinsky via Wikimedia Commons
Before becoming the biggest name in music in the 2000s, U2's 80s catalogue is quite far sonically from where the band would end up. Bono was originally the group's second guitarist but admits he really wasn't very good. When he discovered his voice, he became the frontman and songwriter that would go on to play Live Aid.
Bono – Now: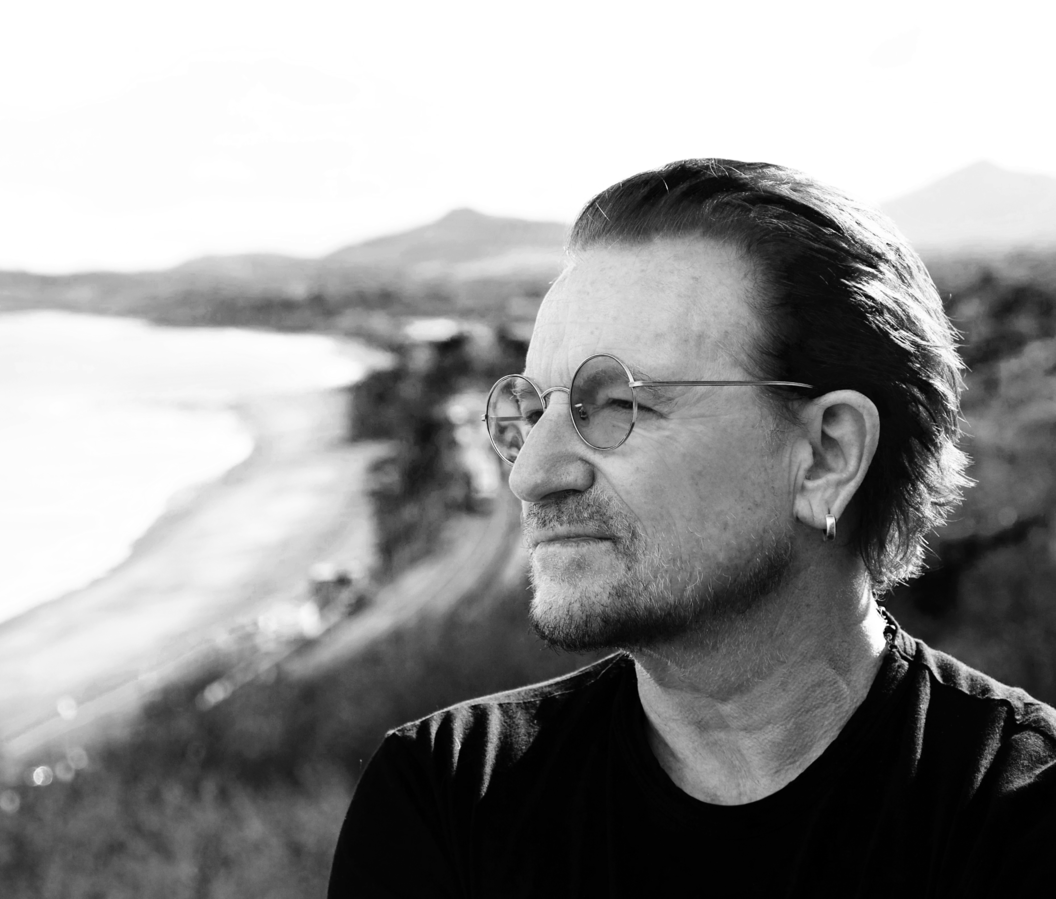 Credit: John Hewson via Wikimedia Commons
Both the band and Bono himself have squandered a lot of goodwill with some major PR missteps. These include his comments on the complicated socio-economics of Irish independence, forcing everybody to own their album on iTunes, and moving abroad to avoid tax. Everybody knows of Bono against their will at this point.