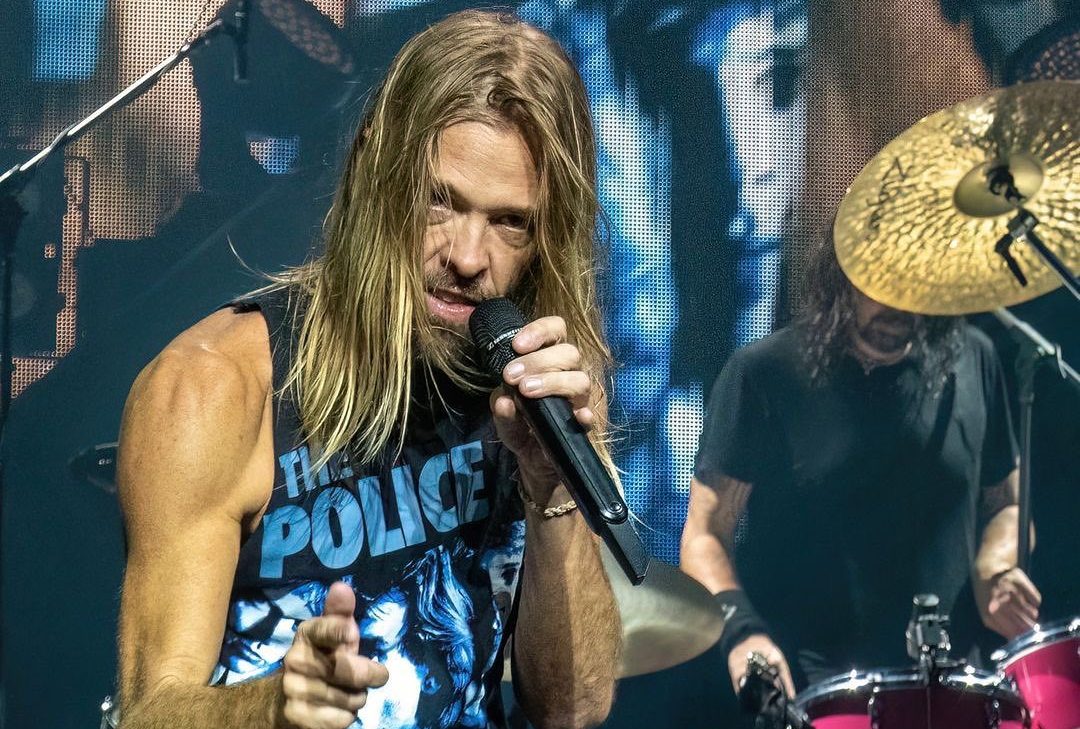 Credit: @foofightersteam via Instagram
Billie Joe Armstrong in the 90s…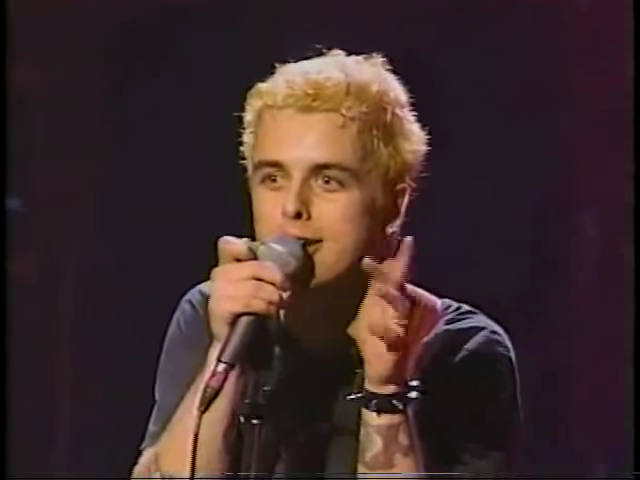 Credit: beetlebum_rkid via YouTube
When you think of 90s rock, Billie Joe Armstrong likely comes to mind, being the frontman of the iconic group Green Day. Armstrong co-created the band with bassist Mike Dirnt in 1987, releasing the band's debut album 39/Smooth back in 1990. Little did the group know at the time, their debut record was the beginning of great things for the rock/punk group.
Billie Joe Armstrong today…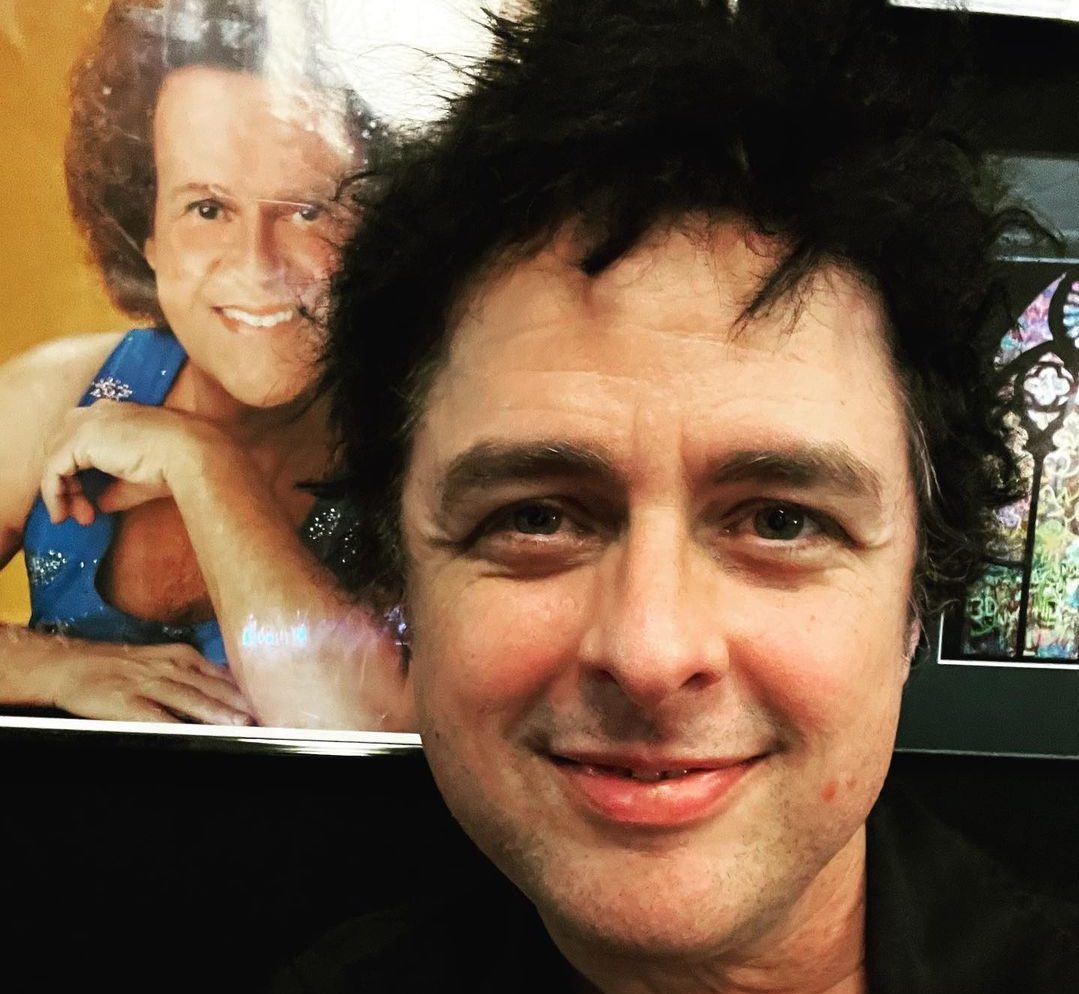 Credit: @billiejoearmstrong via Instagram
The punk singer is still going strong with his Green Day career, despite facing a drug problem to combat insomnia. After a stint at rehab, Armstrong came back with a bang – continuing to create rock anthems with his band. Recently, Armstrong and co embarked on the ultimate emo worldwide tour with fellow rock bands Fall Out Boy and Weezer.
Josh Homme in the 90s…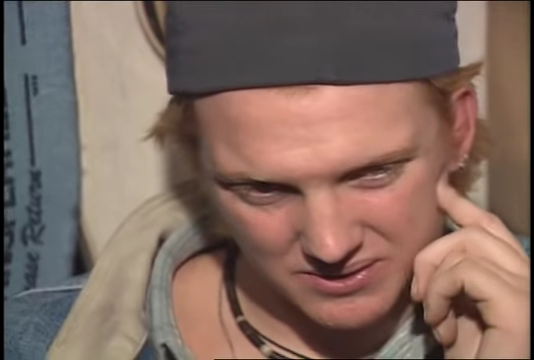 Credit: JohnnyClash via YouTube
Josh Homme is perhaps better known as the lead singer of Queens of the Stone Age, serving as the only constant member of the band throughout the group's many years on stage. He originally wanted to play the drums, before realizing that his musical talents were elsewhere – mainly on the guitar.
Josh Homme today…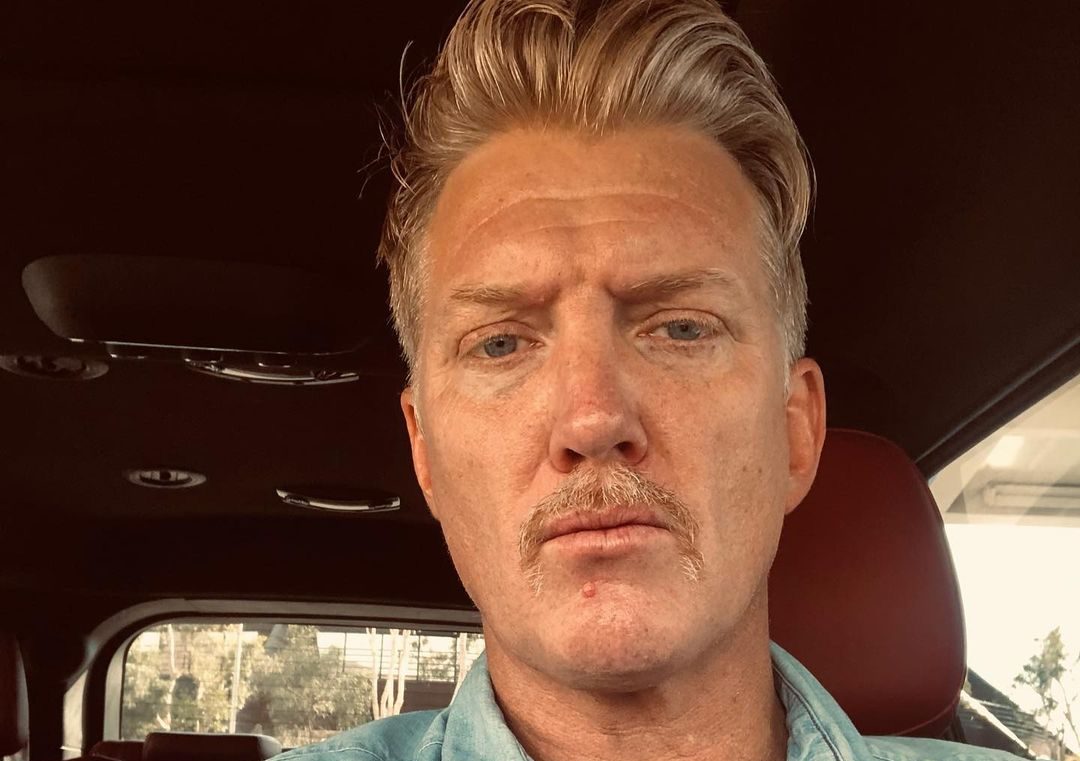 Credit: @jhobabyduck via Instagram
Most recently, Homme's band performed at Glastonbury – one of the biggest music events on the planet. Despite the success in his career, the Queens of the Stone Age lead singer has faced a slew of personal issues, namely a messy divorce from his wife. In fact, Homme and his three children were even granted a restraining order against his ex-partner.
Anthony Kiedis in the 90s…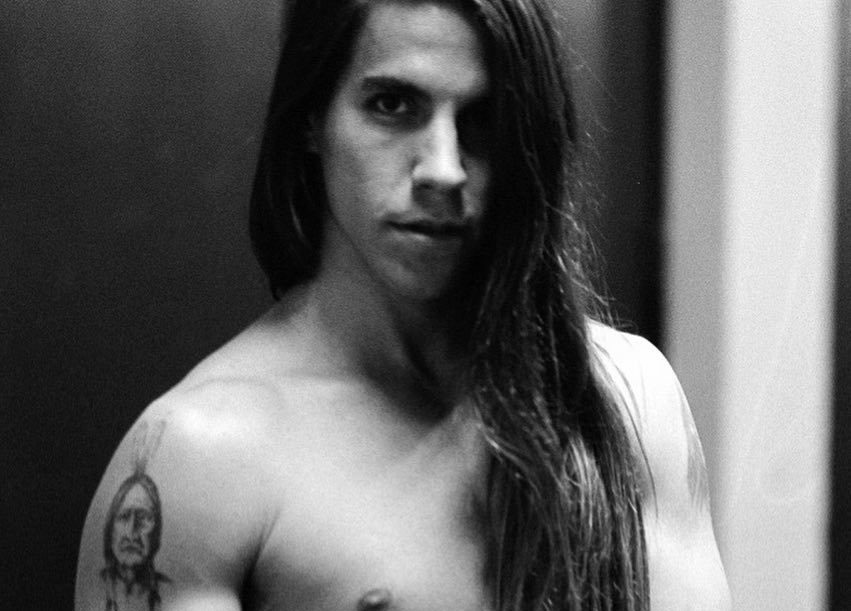 Credit: @velvetcoke via Instagram
The Red Hot Chili Peppers founder had a troubled childhood, littered with hard drug use, leading to a troubled adolescence that saw the singer deal with sexual assault allegations. Despite his hardships, Kiedis channeled his struggles into his music, creating the iconic band we all know today.
Anthony Kiedis today…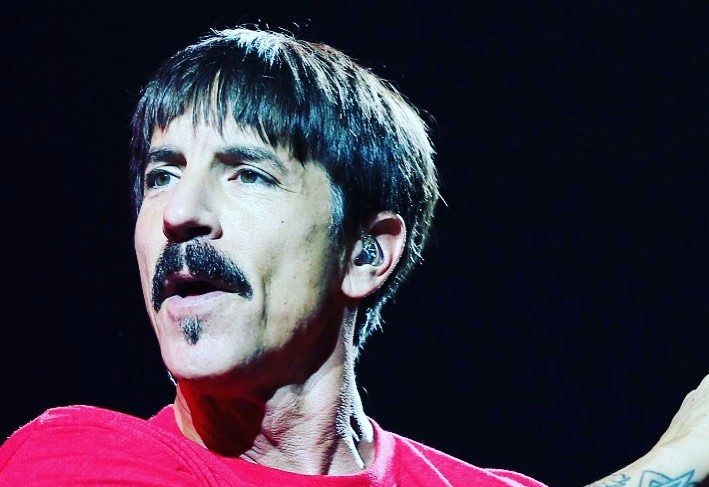 Credit: @realmichaelimperioli via Instagram
Despite his struggles with addiction, Kiedes claims that he's been sober for a whopping 23 years. It's just as well, if he didn't clean up his act it's unlikely that the Red Hot Chili Peppers would be the band we've come to know and love today. With a mindblowing 13 albums under the band's belt, Kiedes shows no sign of slowing down anytime soon.
Billy Corgan in the 90s…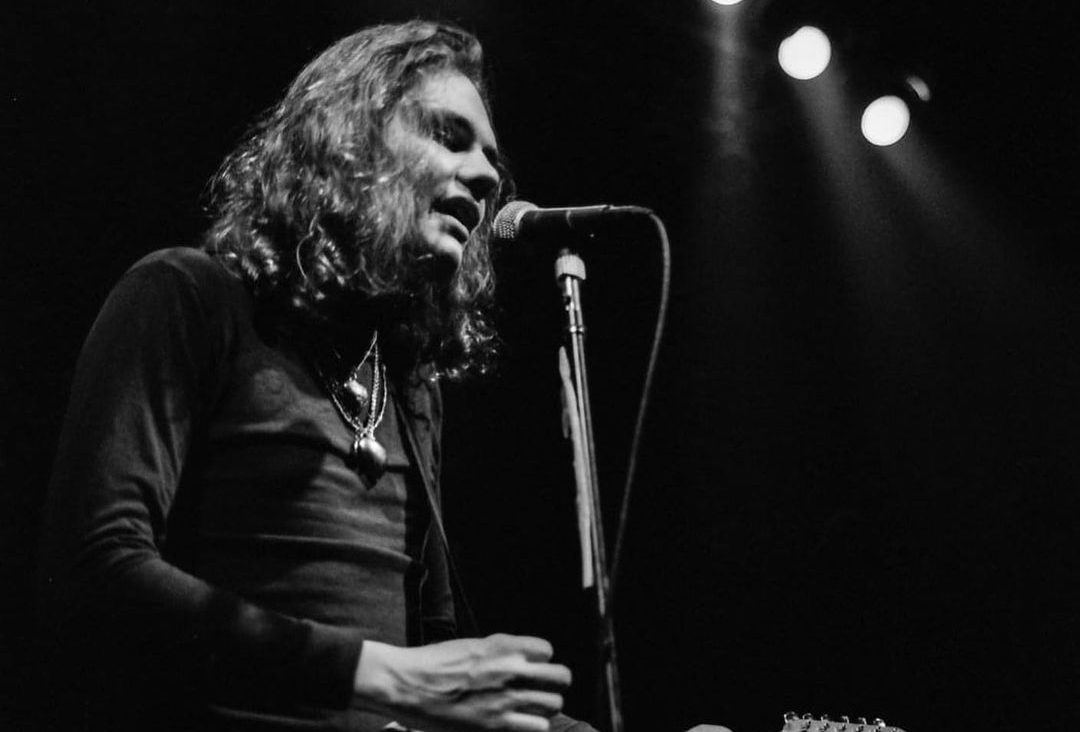 Credit: @pauljendrasiak via Instagram
Despite being one of the best-selling artists of the 1990s, Billy Corgan faced a slew of mental health battles. As a child, he suffered abuse at the hands of his stepmother. He turned to music to deal with his painful trauma, thus giving birth to The Smashing Pumpkins.
Billy Corgan today…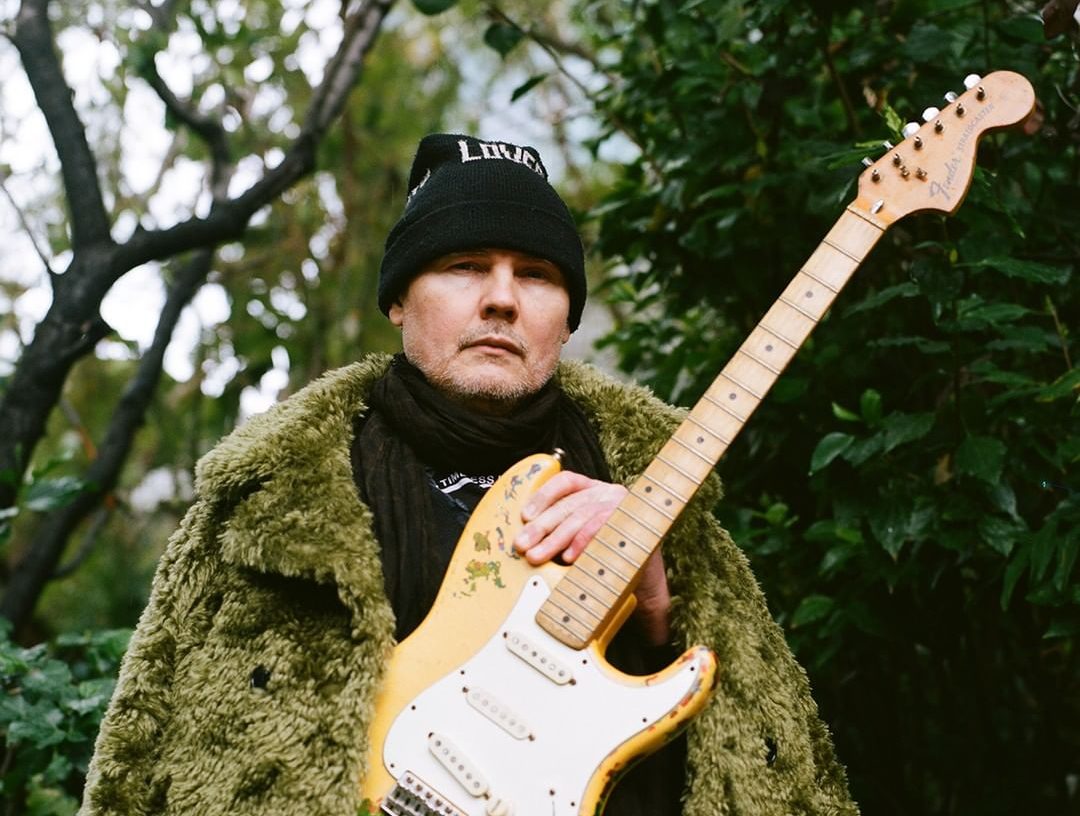 Credit: @rollingstone via Instagram
After selling over 30 million albums worldwide with The Pumpkins, Corgan took a different path. The Pumpkins' lead man released two albums – Ogilala and TheFutureEmbrace as a solo artist. The star also entered the world of professional wrestling, purchasing the National Wrestling Alliance. Corgan has also produced the soundtracks to numerous movies.
Thom Yorke in the 90s…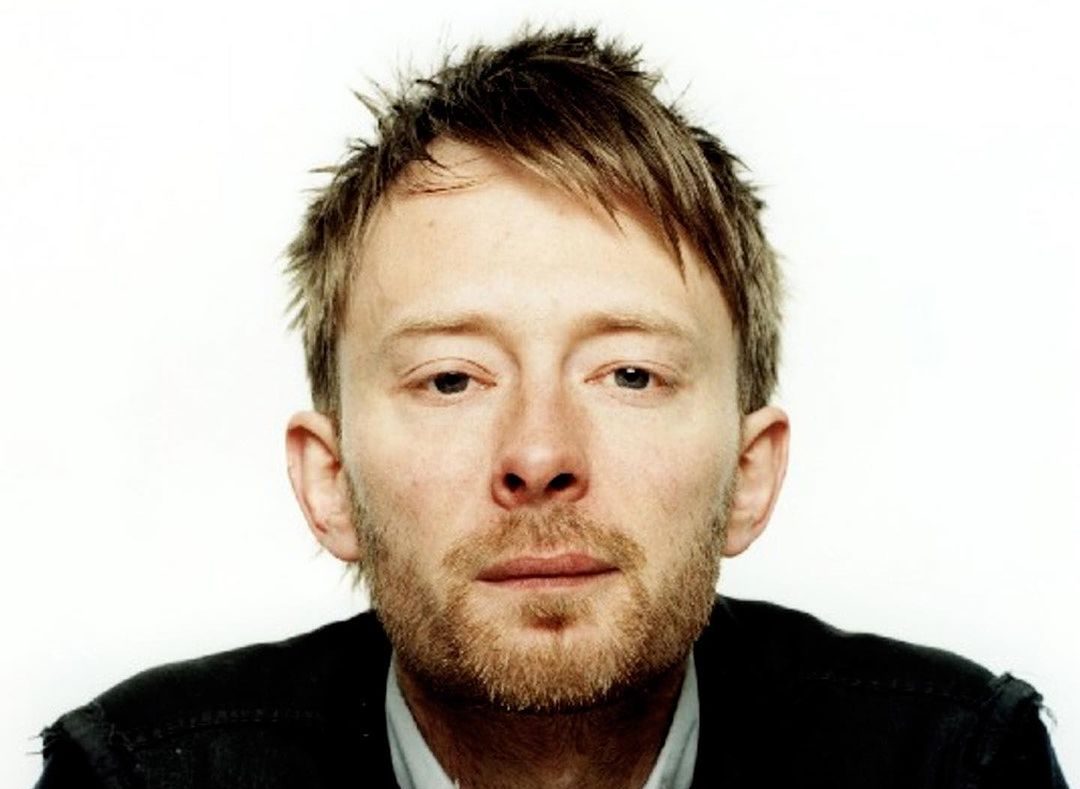 Credit: @jentestore via Instagram
Thom Yorke is perhaps better known as the lead singer of Radiohead. He formed the band at a young age, while he was at school, using his free time to practice in the music room. Despite Yorke's best efforts, Radiohead's debut EP, Drill, was met with a poor chart performance. Their most iconic track, Creep, was even blacklisted by BBC Radio 1, branded as being "too depressing".
Thom Yorke today…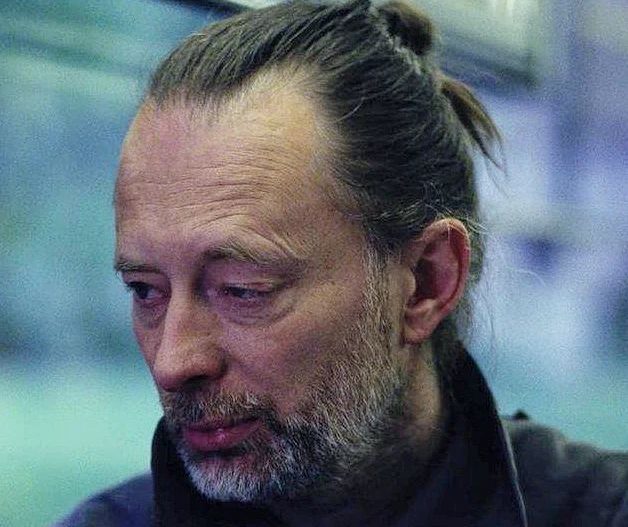 Credit: @heady.radio via Instagram
In 2023, Yorke has proved all of his naysayers wrong, with Radiohead becoming one of the most iconic rock groups of all time. The band went on to sell over 21 million records around the globe and were nominated for 20 Grammys, winning three. The frontman has released a few solo efforts over the years, though he never quite reached the same heights as his band.
Dexter Holland in the 90s…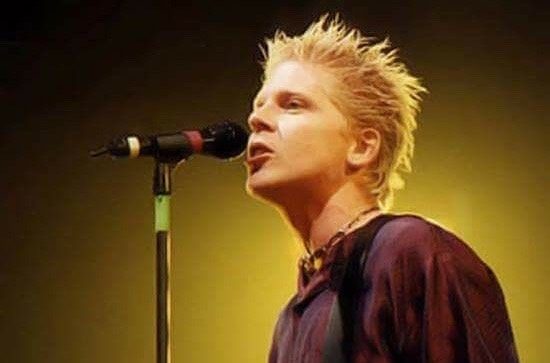 Credit: @ritidre2009 via Instagram
From a young age, Dexter Holland was always drawn to music. That pull led him to creating the band The Offspring, penning angst-fueled anthems that appealed to the youth of the 90s. The group is often credited with reviving a mainstream interest in rock and punk music in the 1990s, paving the way for many of their contemporaries.
Dexter Holland today…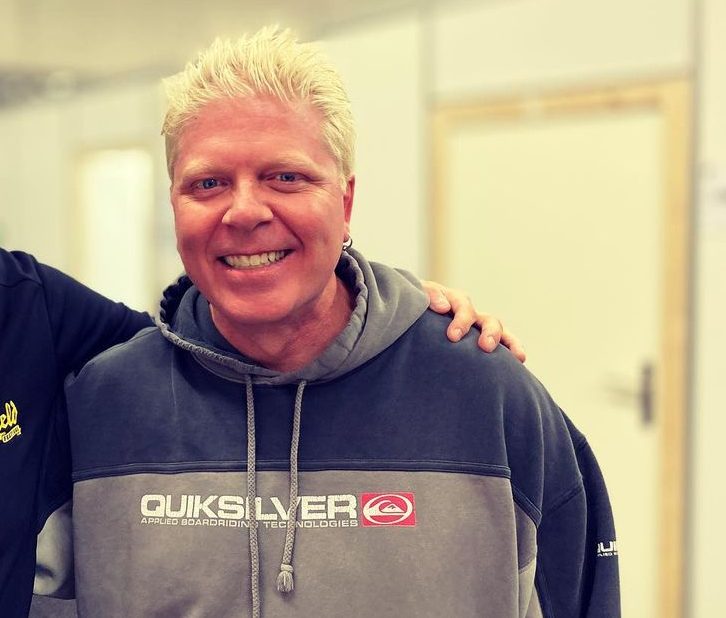 Credit: @patman77 via Instagram
Holland went from punk powerhouse to PhD professor, gaining an accreditation in molecular biology back in 2017. Alongside his impressive studies – and his claim as being the last remaining OG Offspring member – Holland is also a licensed pilot, even completing a 10-day solo flight that took him around the world.
Trent Reznor in the 90s…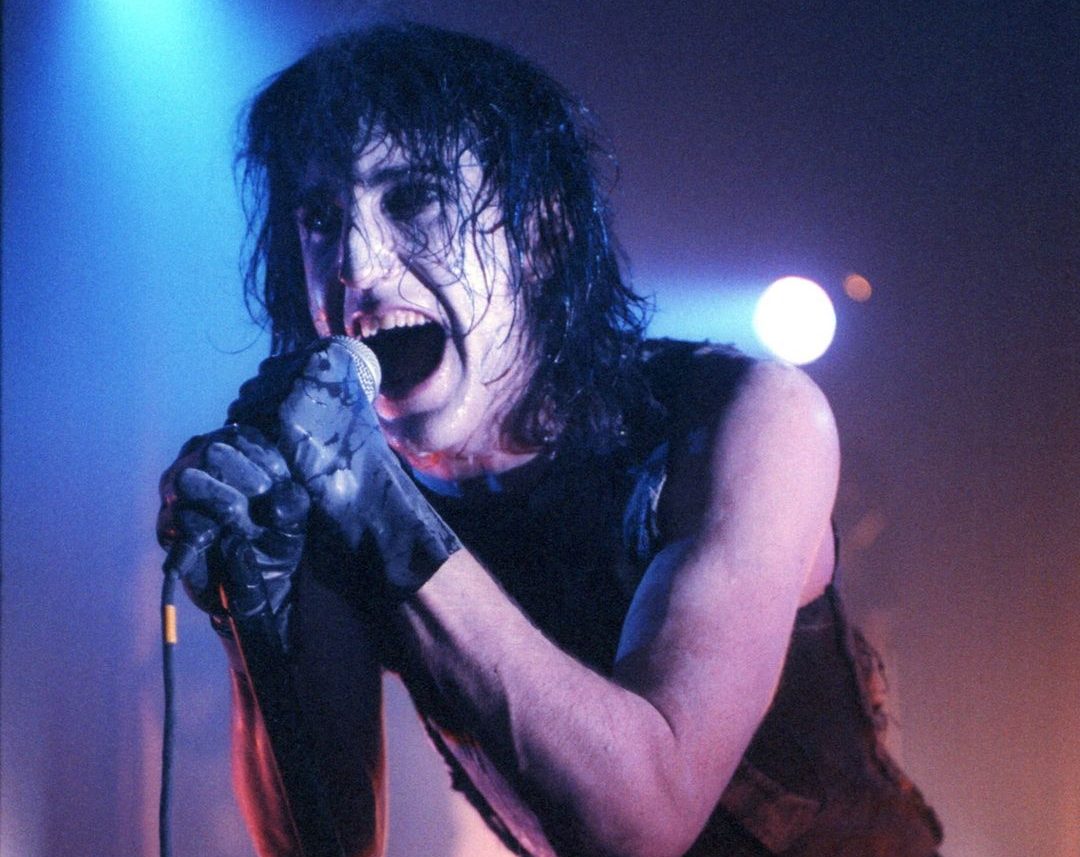 Credit: @pitchfork via Instagram
Rock group Nine Inch Nails was formed in 1988 by Trent Reznor. The band found both critical and commercial success in the 90s, earning themselves two highly sought after Grammy awards. The group sold 20 million records and were nominated for 13 Grammy awards. Despite his success, Reznor battled demons in the shape of alcohol and drug abuse.
Trent Reznor today…
Credit: @churchofrockandroll via Instagram
Although Reznor's personal battles have come to an end, you shouldn't hold your breath for any new Nine Inch Nails tunes. Lead singer Trent Reznor says his current focus is on composing film scores, stating that he's unlikely to return to the band, no longer wishing to embark on lengthy tours away from his children. Still, the music world is ever-changing, so never say never.
Travis Barker in the 90s…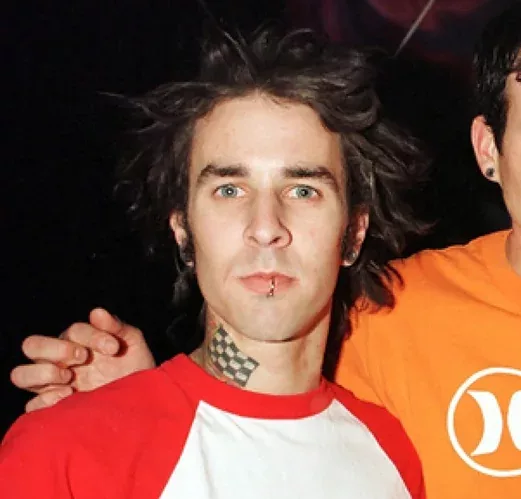 Credit: u/Zakrobertson via Reddit
Travis Baker is best known for serving as the drummer for pop-punk band blink-182. Despite the band's great success, the group eventually went on a lengthy hiatus. When Barker was involved in an almost-fatal plane crash in 2008, it caused the rocker to reevaluate his life, eventually rejoining his old bandmates.
Travis Barker today…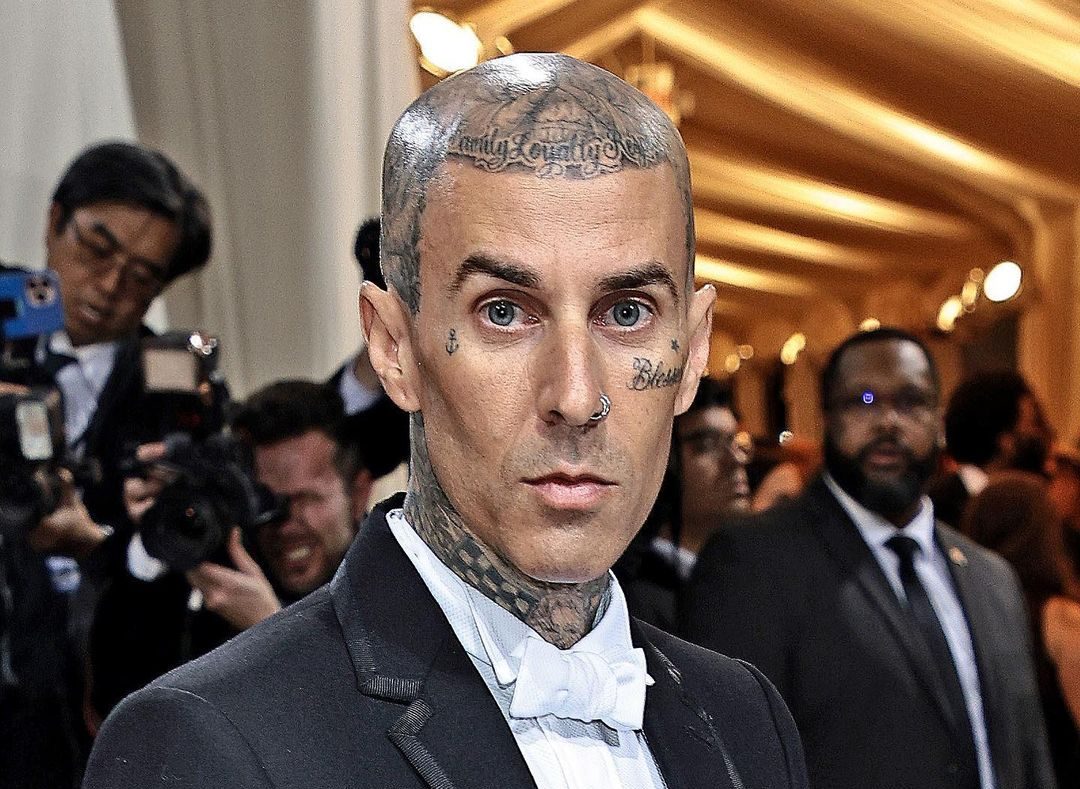 Credit: @justjared via Instagram
Barker most recently married Kourtney Kardashian, becoming the latest musician to become involved with the infamous family. Barker had vowed to never step foot on a plane again, carrying his fear of flying with him for almost two decades. Love conquered his fears, however, and the drummer took flight to tie the knot with his boo.
Taylor Hawkins in the 90s…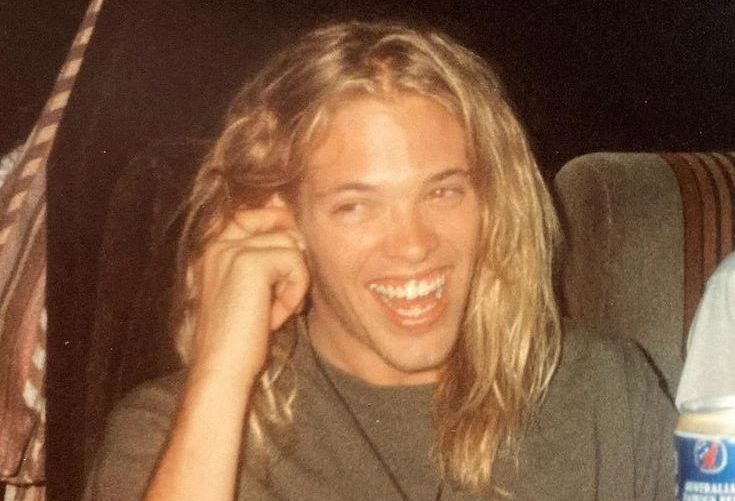 Credit: @grungerock90 via Instagram
Taylor Hawkins was the talented drummer in the rock band Foo Fighters, initially formed as a one-man project by former Nirvana drummer Dave Grohl. Hawkins previously served as the drummer for Alanis Morissette's 1995 tour, before he shifted his focus to the Foo Fighters.
Taylor Hawkins today…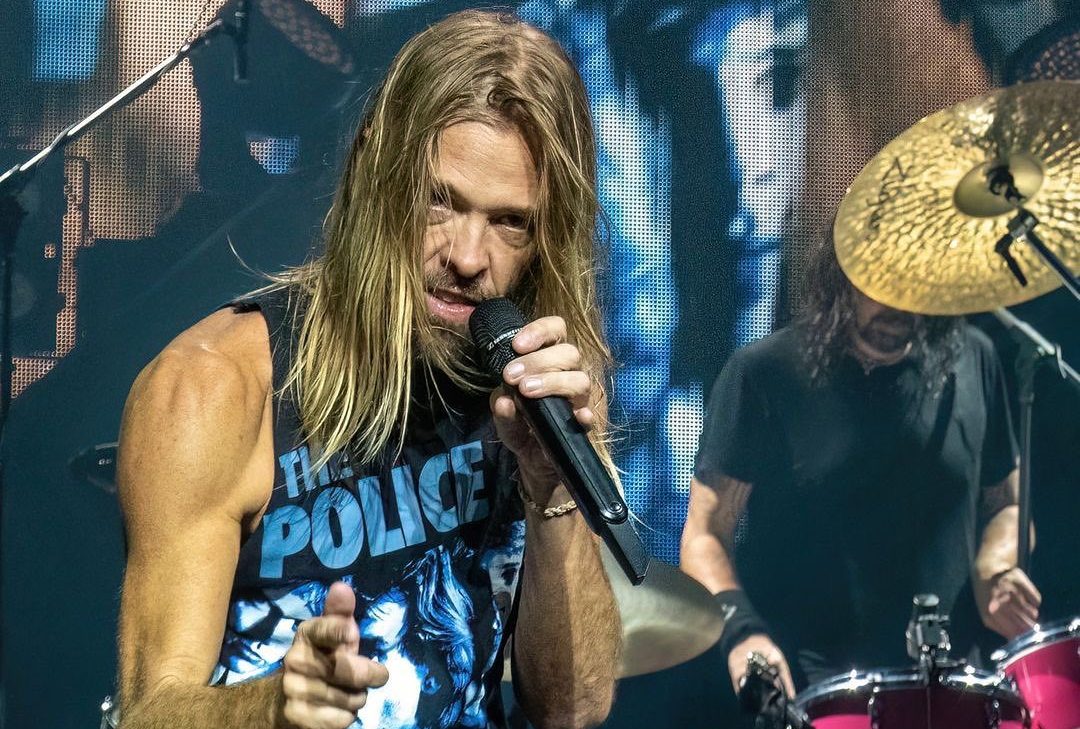 Credit: @foofightersteam via Instagram
Tragically, Taylor Hawkins, passed away in 2022, suffering sudden cardiac arrest. Before his passing, Hawkins helped to build an impressive legacy for the band – earning 15 Grammy Awards, including Best Rock Album five times, making the group one of the most successful rock acts of all time.
Matt Bellamy in the 90s…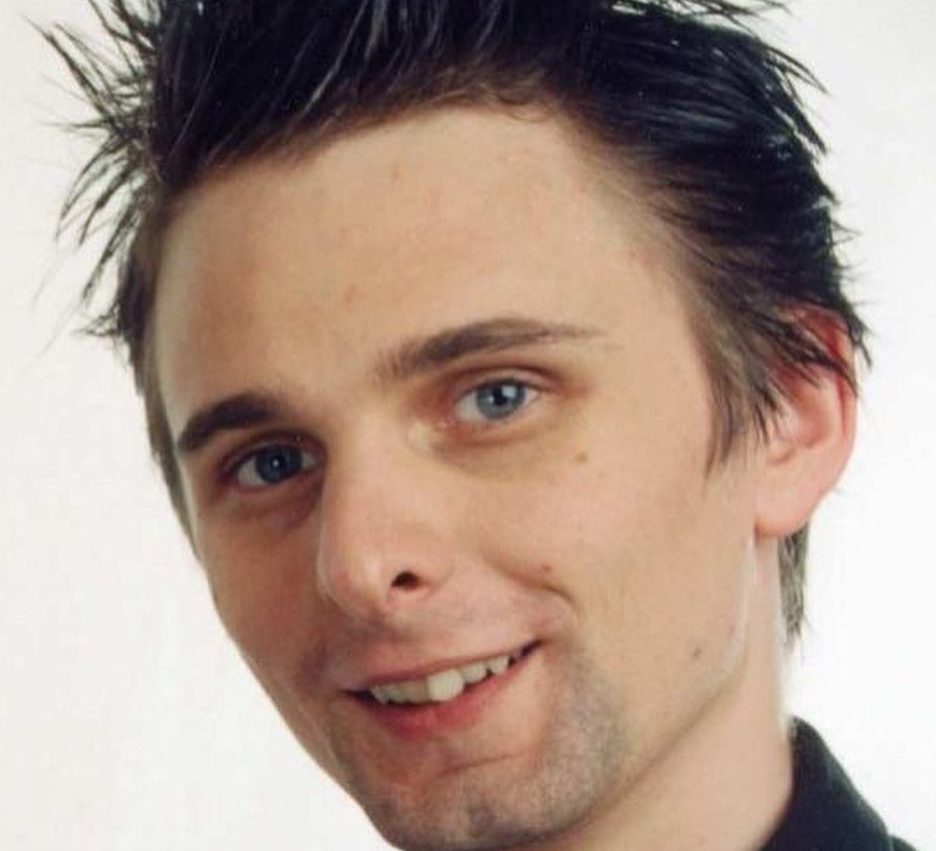 Credit: @nuovamusa via Instagram
Matt Bellamy is the frontman for the rock band Muse, creating the band in 1994. Bellamy took numerous influences from his contemporaries upon the band's creation, penning tunes about dystopian, authoritarian societies, with melodies that heavily feature lashings of drama. With his memorable stage presence, Bellamy made it clear he was here for the longterm.
Matt Bellamy today…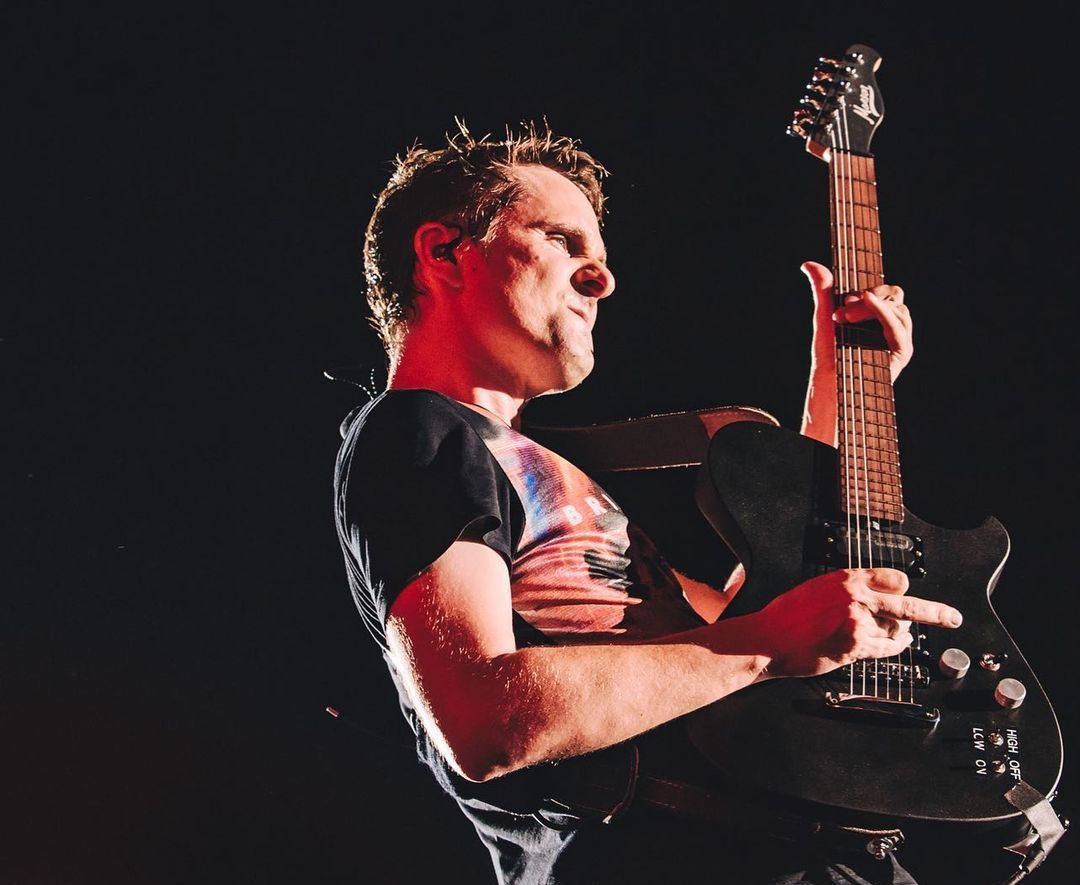 Credit: @salamandrine via Instagram
What a glow up! Bellamy is still working with Muse to this day, currently taking the Will of the People tour around the world. His success in the band has led to 17 million records being sold worldwide, along with two Grammy Awards. The rocker was also voted the 14th Greatest Rock 'n' Roll Hero of all time by NME magazine.
Brian Molko in the 90s…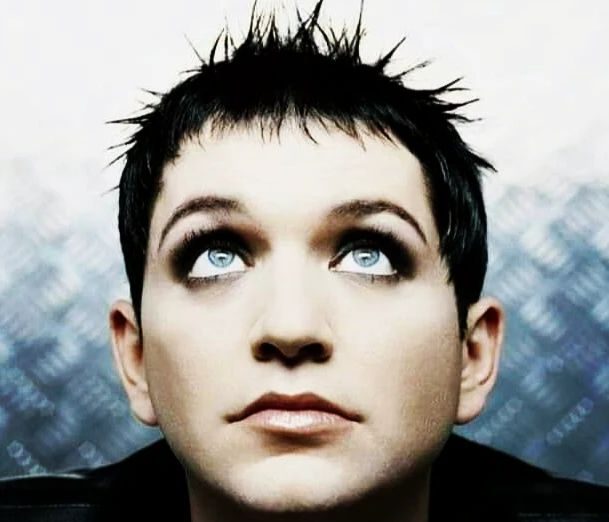 Credit: @amandathekennedy via Isntagram
Brian Molko is the extravagant lead singer of the band Placebo, with his gender fluid appearance and open bisexual lifestyle making him the focus of the public eye. The band's breakout track, Nancy Boy, particularly drew attention from mainstream audiences, mainly due to its gender-bending motifs.
Brian Molko today…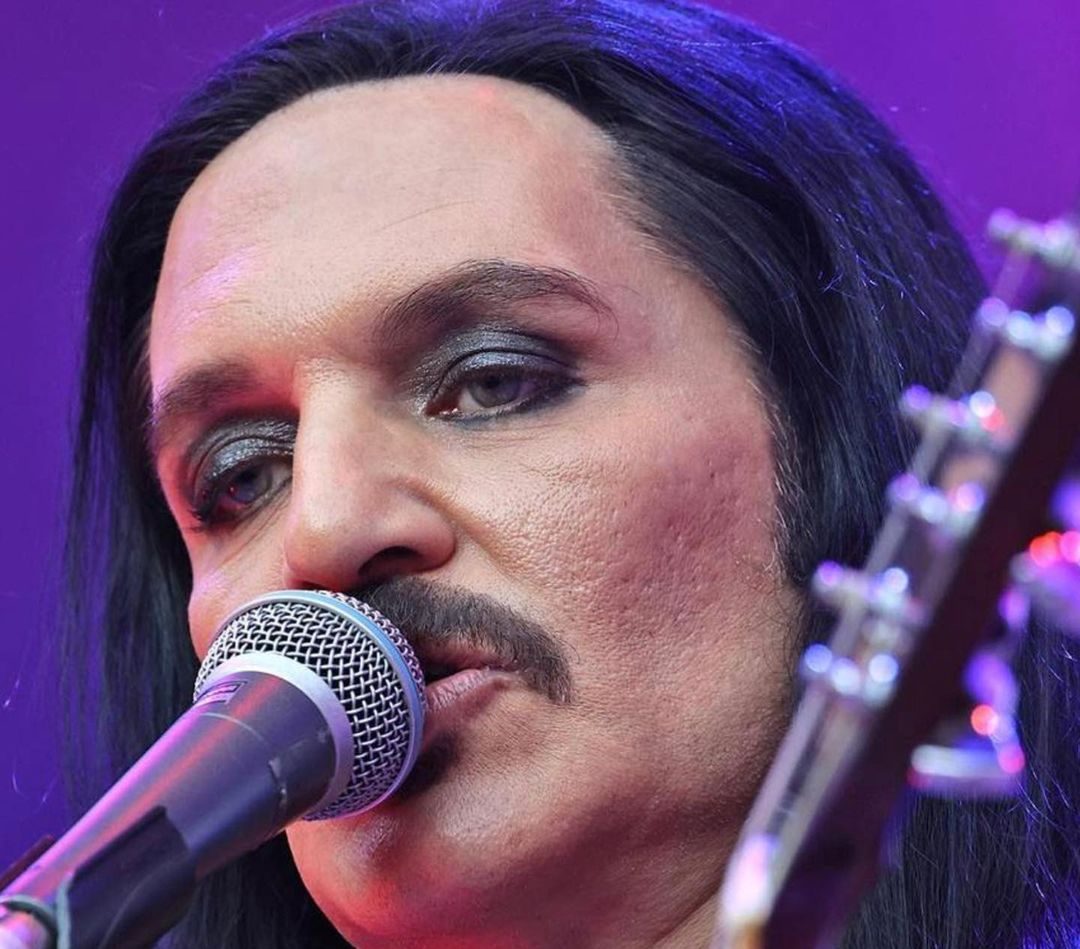 Credit: @thecultof_brianmolko via Instagram
The singer kept his substance abuse issues hidden from the public, secretly battling with depression for many years. As of 2016, Molko informed his fans that he had finally overcome his mental health issues. Placebo is still going strong, wracking up an impressive 13 million global sales over a 25-year period.
Zack de la Rocha in the 90s…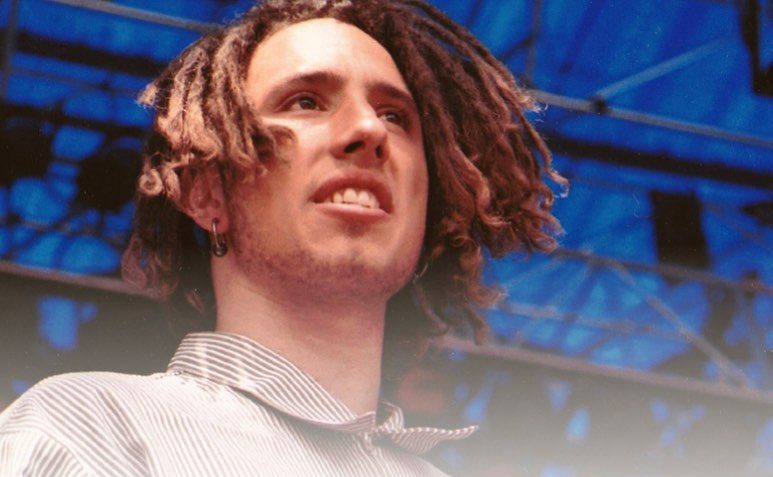 Credit: @ratm_fanpage via Instagram
Zack de la Rocha is one of the biggest names in music, known for being the lead singer for Rage Against The Machine. He gained notoriety for his unusual stage antics – his aggressive dancing style, frantic rape delivery, and powerful speeches all catapulting The Machine into the limelight.
Zack de la Rocha today…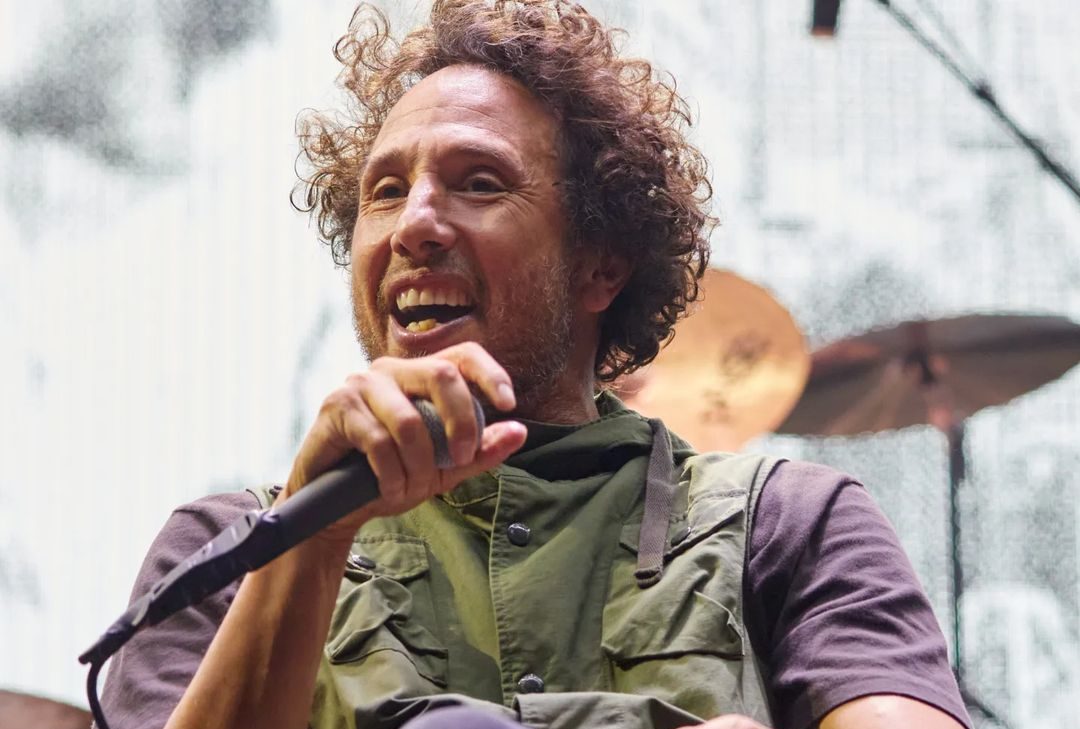 Credit: @rdp3 via Instagram
Today, Rocha is a fierce activist – with a particular focus on non-violence and peace. Rocha has used his platform to try and implement positive change in the world, speaking out on both political and social issues. He remains a vegetarian, believing that animals deserve the same rights as humans.
James Hetfield in the 90s…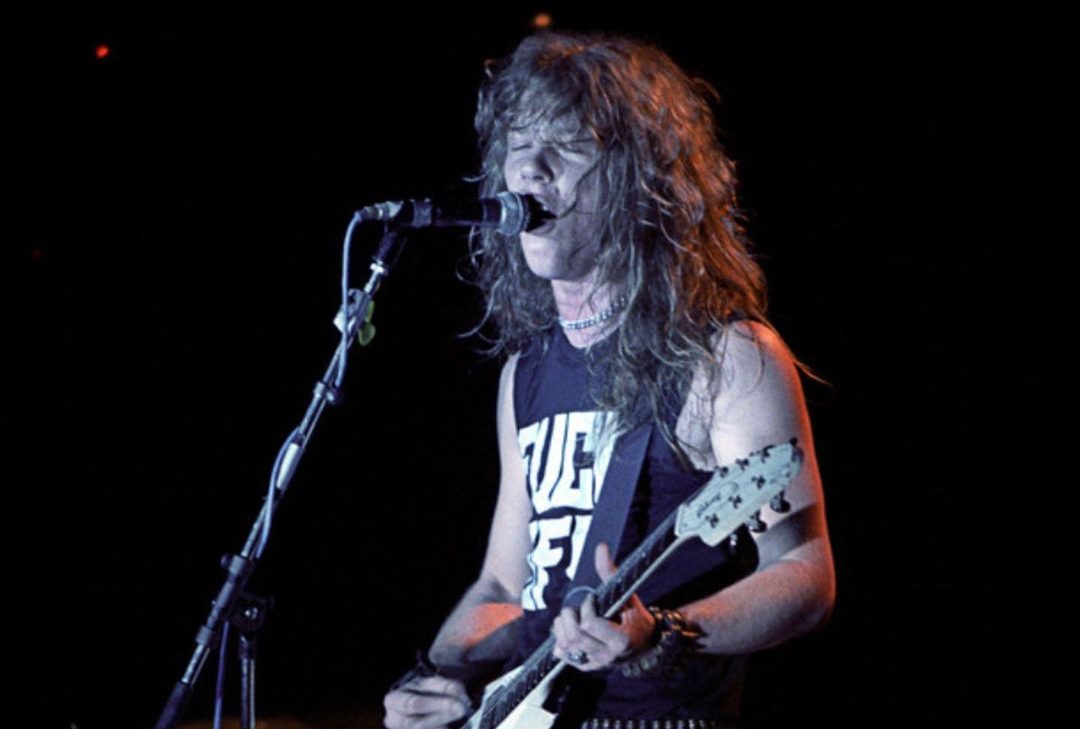 Credit: @bestofhetfield via Instagram
James Hetfield formed Metallica in the 80s, at first struggling to find any success due to their aggressive sound. Eventually, however, the group created a masterpiece with their third album, Master of Puppets. While touring the album, the band's bus slid on ice, sending bassist Cliff Burton through the window and killing him instantly. Hetfield was deeply affected by the loss.
James Hetfield today…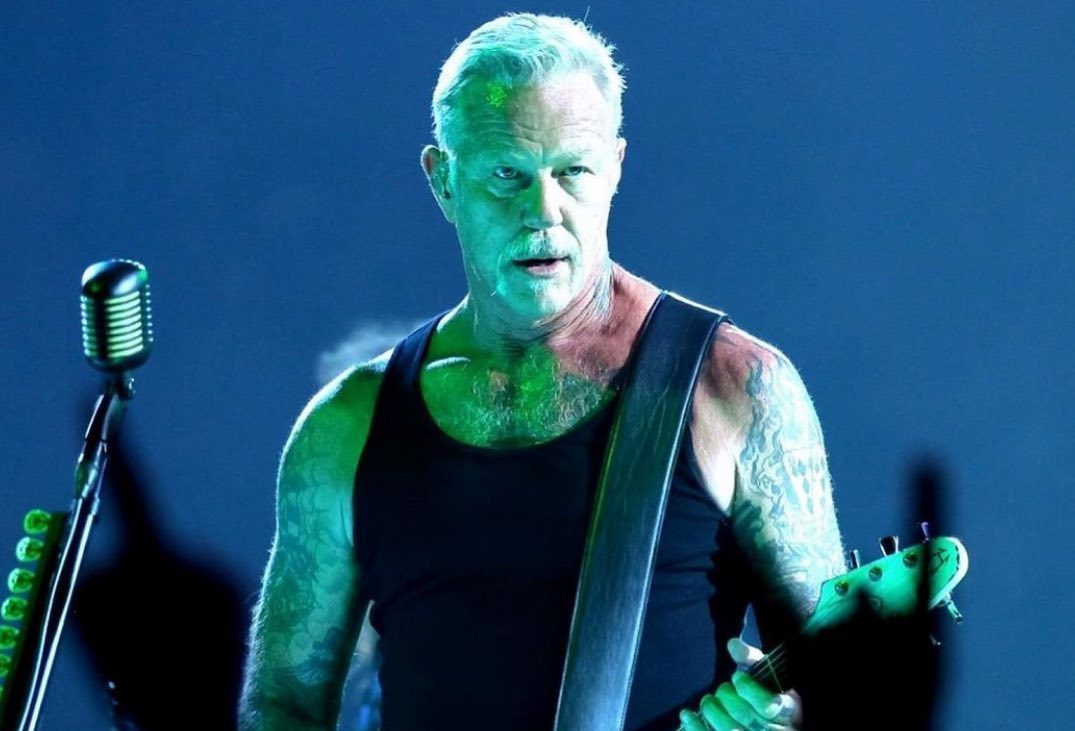 Credit: @jaymzofpuppets via Instagram
Despite the untimely death of their bassist, Metallica went on to rank as one of the most commercially successful bands of all time, with 23 Grammy nominations, nine wins, and six consecutive albums debuting at Number 1 on the Billboard 100 chart. The band shows no sign of slowing down, having recently released their their eleventh studio album, 72 Seasons.
Kurt Cobain in the 90s…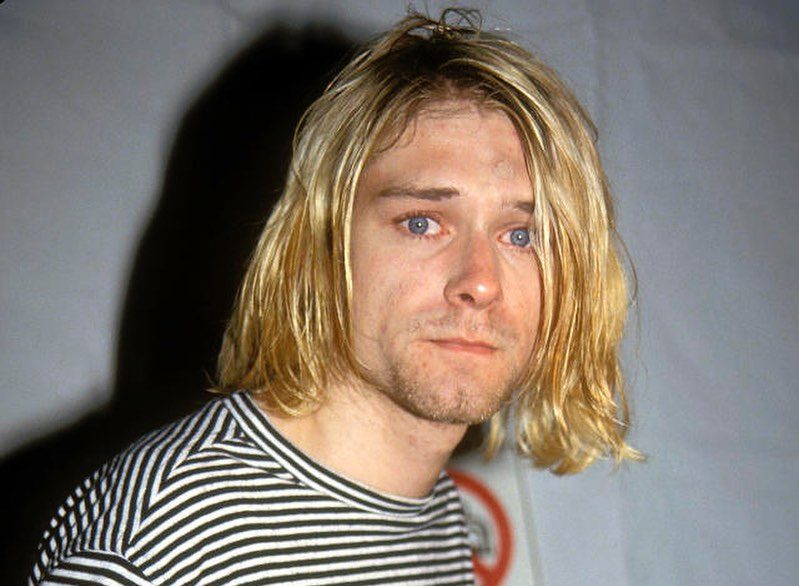 Credit: @grunge_bible via Instagram
Kurt Cobain gave a voice to the apathetic youth of the 90s, with his band Nirvana quickly becoming America's most important band of the decade. Despite his success, Cobain battled with mental illness for most of his life, dealing with ADD, depression, and bipolar disorder.
Kurt Cobain today…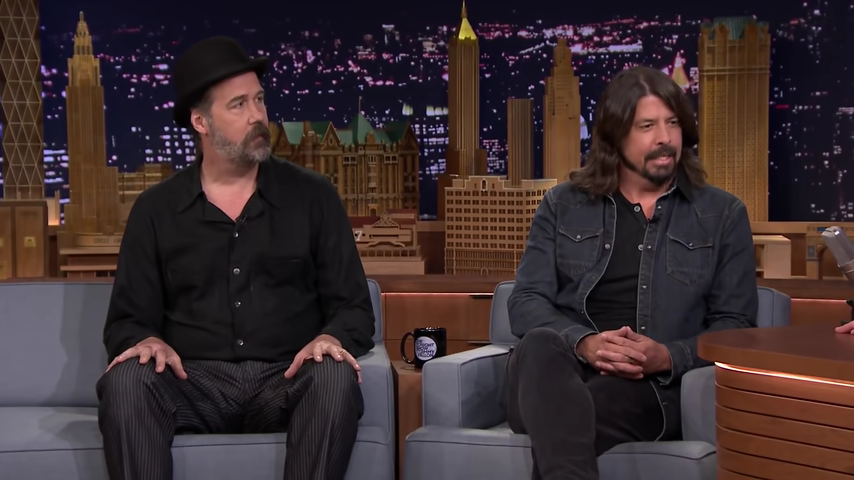 Credit: The Tonight Show Starring Jimmy Fallon via YouTube
Tragically, Kurt Cobain passed away at the young age of 27 due to suicide. Nirvana disbanded in 1994 due to Cobain's untimely passing, with only a few live albums being released since. Fellow band members Dave Grohl and Pat Smear still keep in touch, reminiscing about their shared times in the group.
Marilyn Manson in the 90s…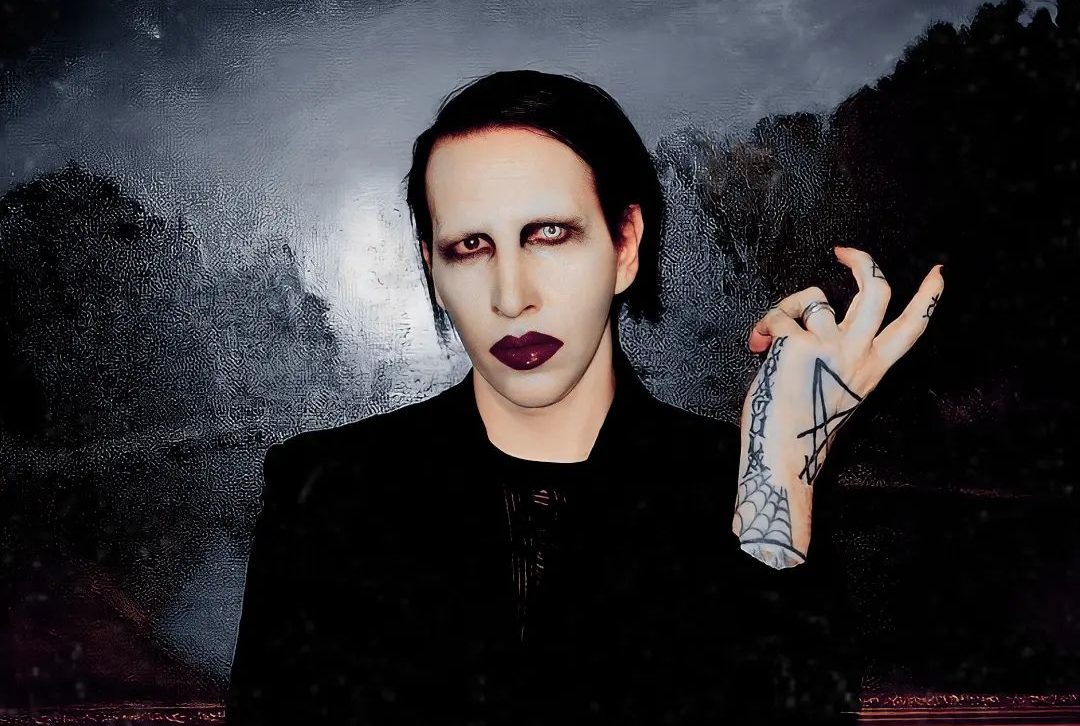 Credit: @marilynmansonhungary via Instagram
Gaining notoriety for his outlandish looks and sometimes unsettling behavior, Marilyn Manson was a prominent figure in the 1990s. With a band named after his namesake, they caused quite the stir, with many citing they were a negative influence on the younger generation. Despite this, three of the band's albums have been awarded platinum status and three went gold.
Marilyn Manson today…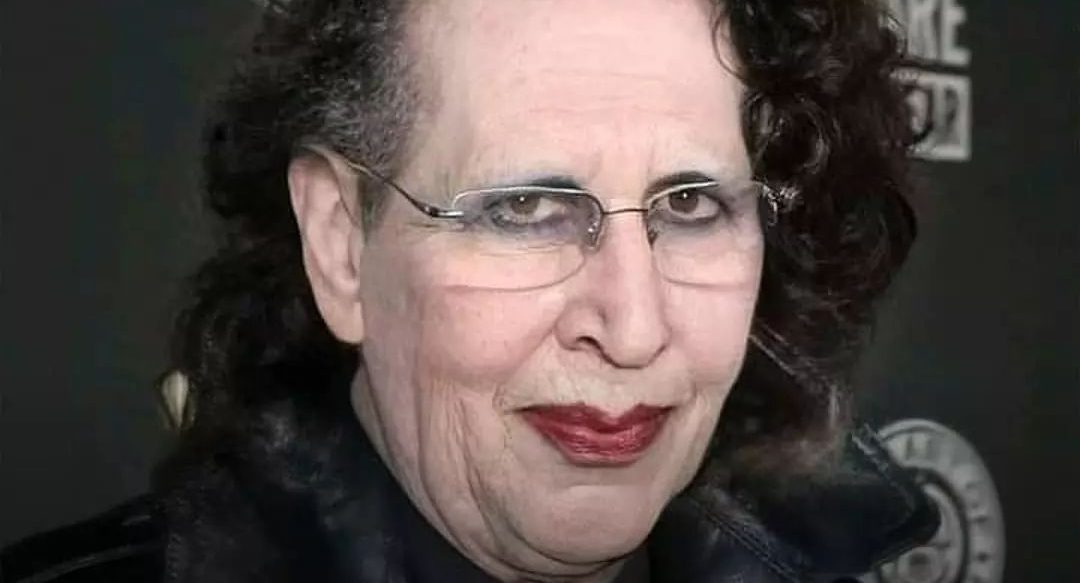 Credit: @futurofm via Instagram
In 2021, singer Marilyn Manson faced serious allegations of physical and sexual abuse. In a public court case put forth by Game of Thrones actress Esmé Bianco, the pair settled the dispute at the start of 2023, with the actress wishing to "move on" with her life.
Beck in the 90s…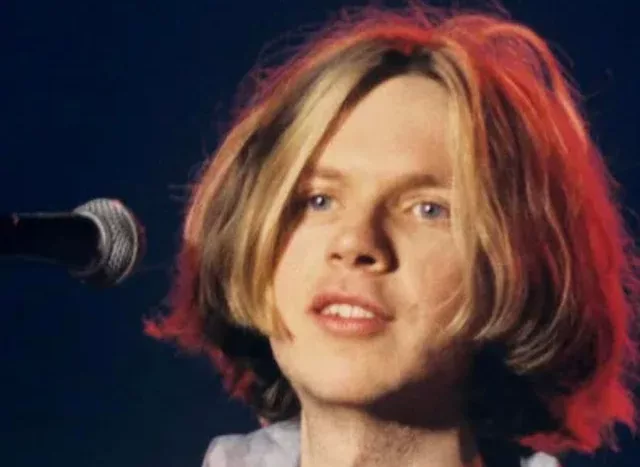 Credit: u/[deleted] via Reddit
Beck rose to fame by experimenting with a wide array of musical genres, including rock, folk, funk, hip-hop, and alternative. Performing in local coffee houses and clubs, the singer spawned a worldwide hit in 1994, releasing his debut album the same year, catapulting him into fame.
Beck today…
Credit: @little_sister_shoots via Instagram
Since his 90s roots, Beck has gone on to achieve great feats. He's released a whopping 14 studio albums, become a four-time platinum artist, and won eight Grammys. Most recently, Beck has dropped a couple of tracks, with fans wondering if he'll eventually release his long-anticipated 15th album.
Rivers Cuomo in the 90s…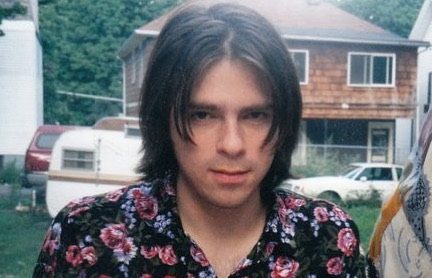 Credit: @kramerstudios via Instagram
After being raised in a musical household, Cuomo eventually went on to be the lead singer for Weezer – an iconic staple of the 1990s. Cuomo is multi-talented – not only has he shifted 35 million album sales on a global level, but he also became a graduate of Harvard with a Bachelor of Arts in English.
Rivers Cuomo today…
Credit: @rivers_cuomo via Instagram
In 2003, Cuomo took a vow of celibacy, an unusual act for a rock singer who found fame in the 1990s. Nevertheless, Cuomo maintained his vow until he married his wife in 2006. The singer claims that his celibacy encouraged his creative process, having a positive impact on Weezer's fifth album, Make Believe.
Darius Rucker in the 90s…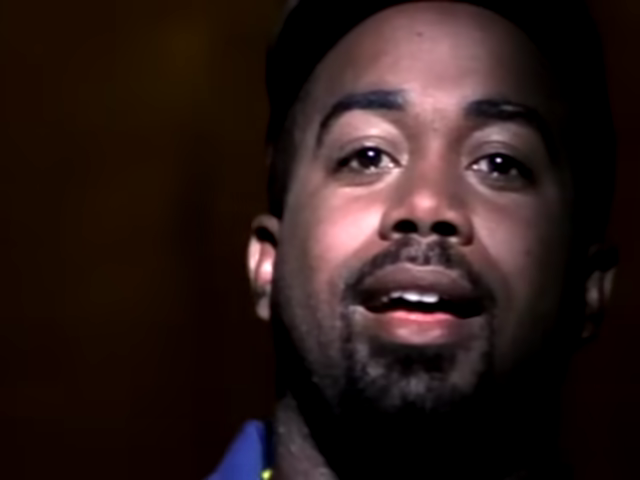 Credit: Hootie & the Blowfish via YouTube
Darius Rucker was the frontman for Hootie & the Blowfish when the band was first conception in 1986. The band released five studio albums with Rucker as a key member, alongside charting six top 40 hits on the Billboard Hot 100. Wanting to explore other ventures, he set off on a highly successful solo career in country music.
Darius Rucker today…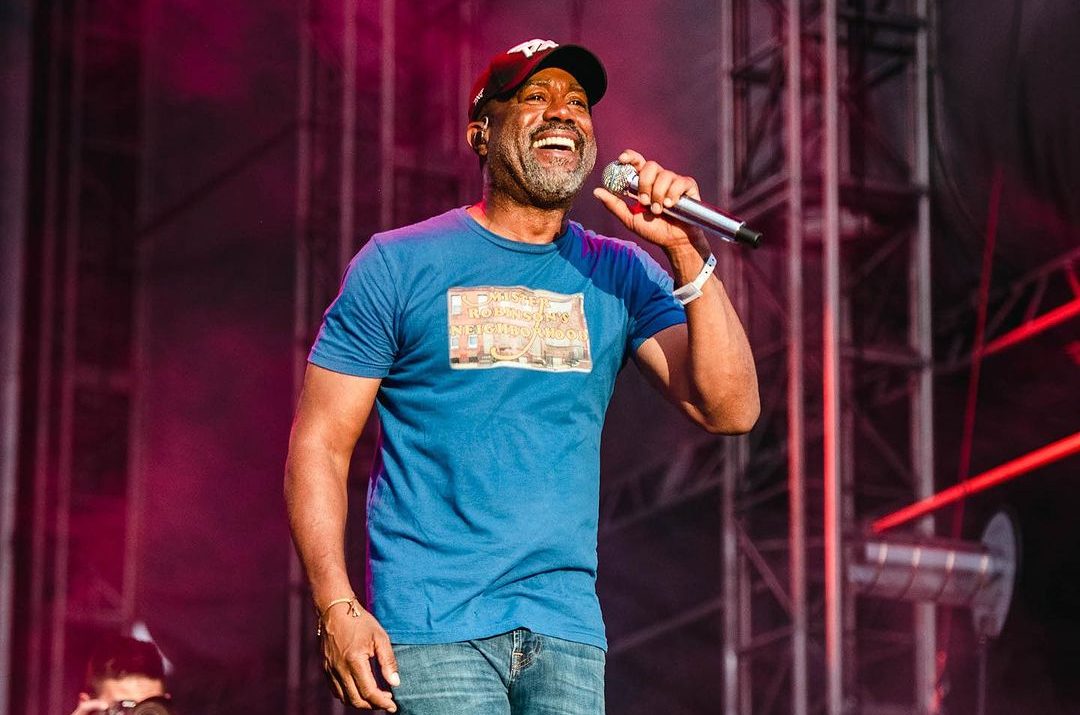 Credit: @dariusrucker via Instagram
Although Rucker found success with The Blowfish, it eventually came at a hefty cost, as earlier this year saw the end of Rucker's long-term marriage, calling it quits with his wife of 20 years. Describing the decision as a "conscious uncoupling", the pair have stated that they'll still support each other and their family.
Dolores O'Riordan in the 90s…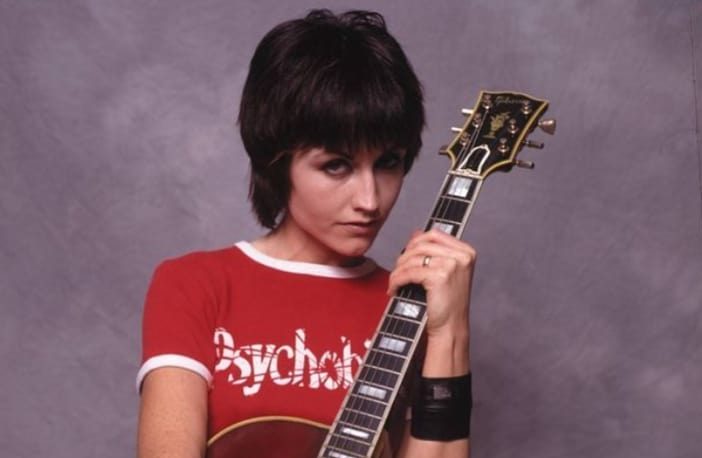 Credit: @rocknrebellion via Instagram
Dolores O'Riordan rose to fame when she took over the band formerly known as The Cranberry Saw Us, changing the band's name to The Cranberries. The singer achieved great feats during her stint in the iconic band, selling a huge 40 million album units worldwide.
Dolores O'Riordan (and co) today…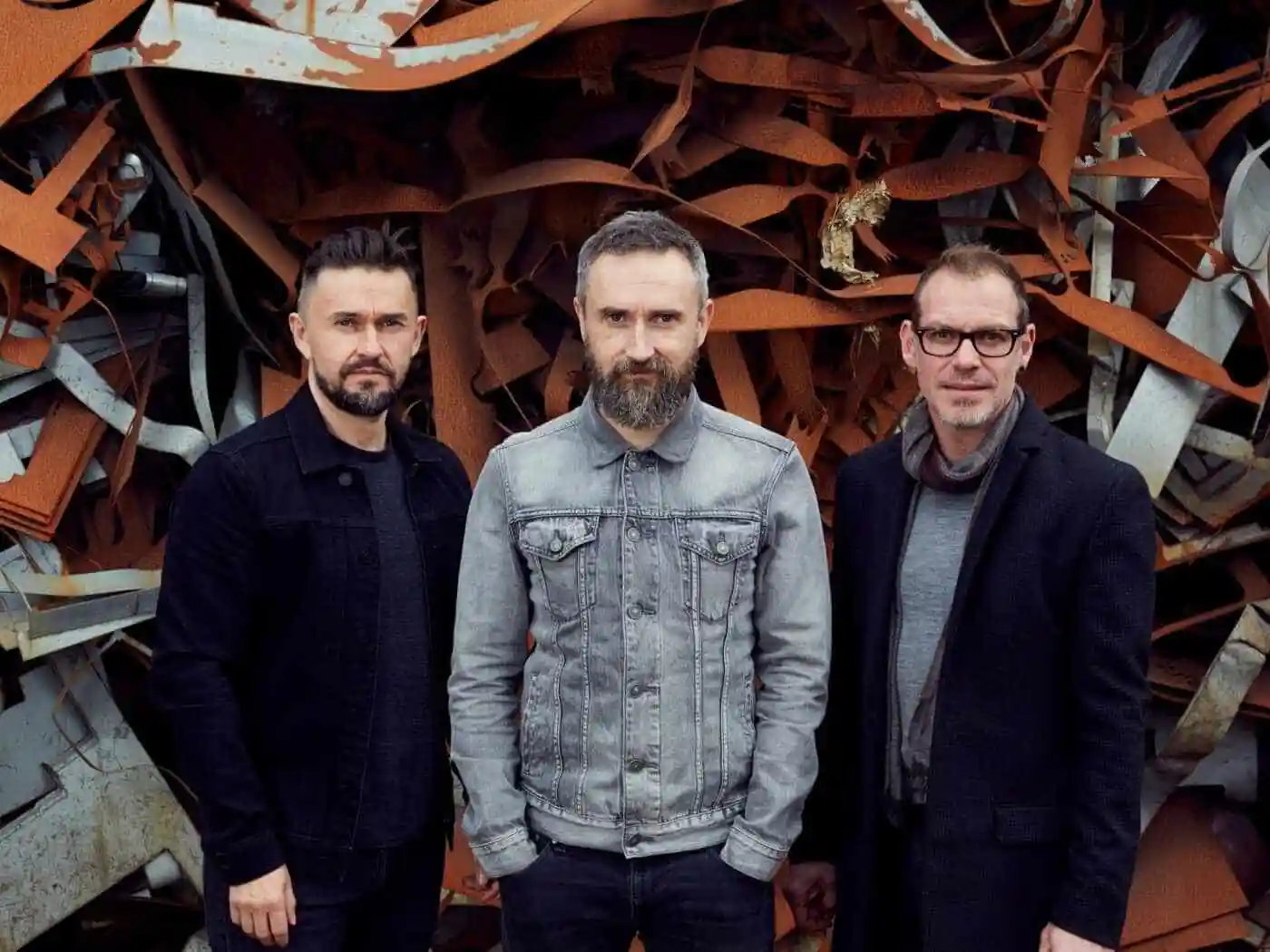 Credit: rockatnight.com
Another band cut short by a tragic death, The Cranberries split up a few years ago when O'Riordan sadly died, accidental drowning in her bathtub. The group's final album, In the End, was released in April 2019, before the band parted ways forever – but they still keep O'Riordan in their minds and hearts.
Courtney Love in the 90s…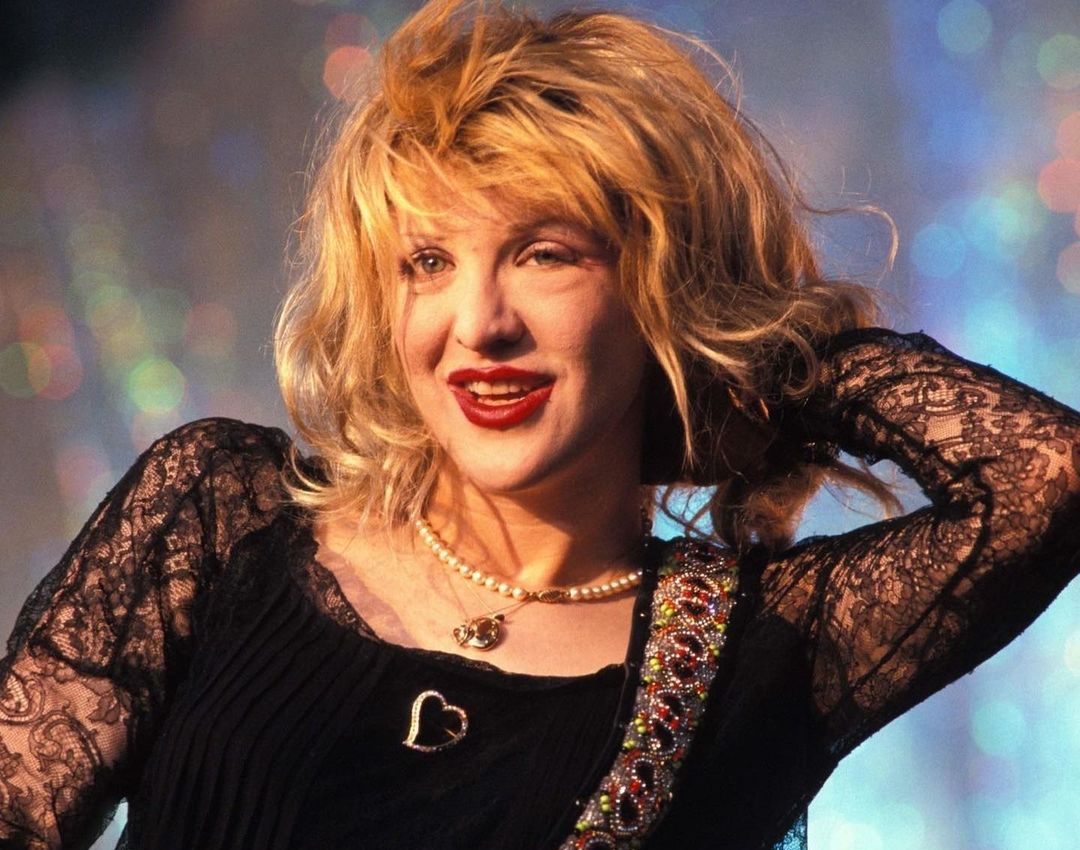 Credit: @courtneyparts via Instagram
Controversial figure Courtney Love rose to rose to fame as the lead vocalist and guitarist of the rock band Hole, which she formed in 1989. She's had a highly public personal life, mainly due to her marriage to Nirvana lead singer Kurt Cobain, becoming a hugely prominent figure in popular culture.
Courtney Love today…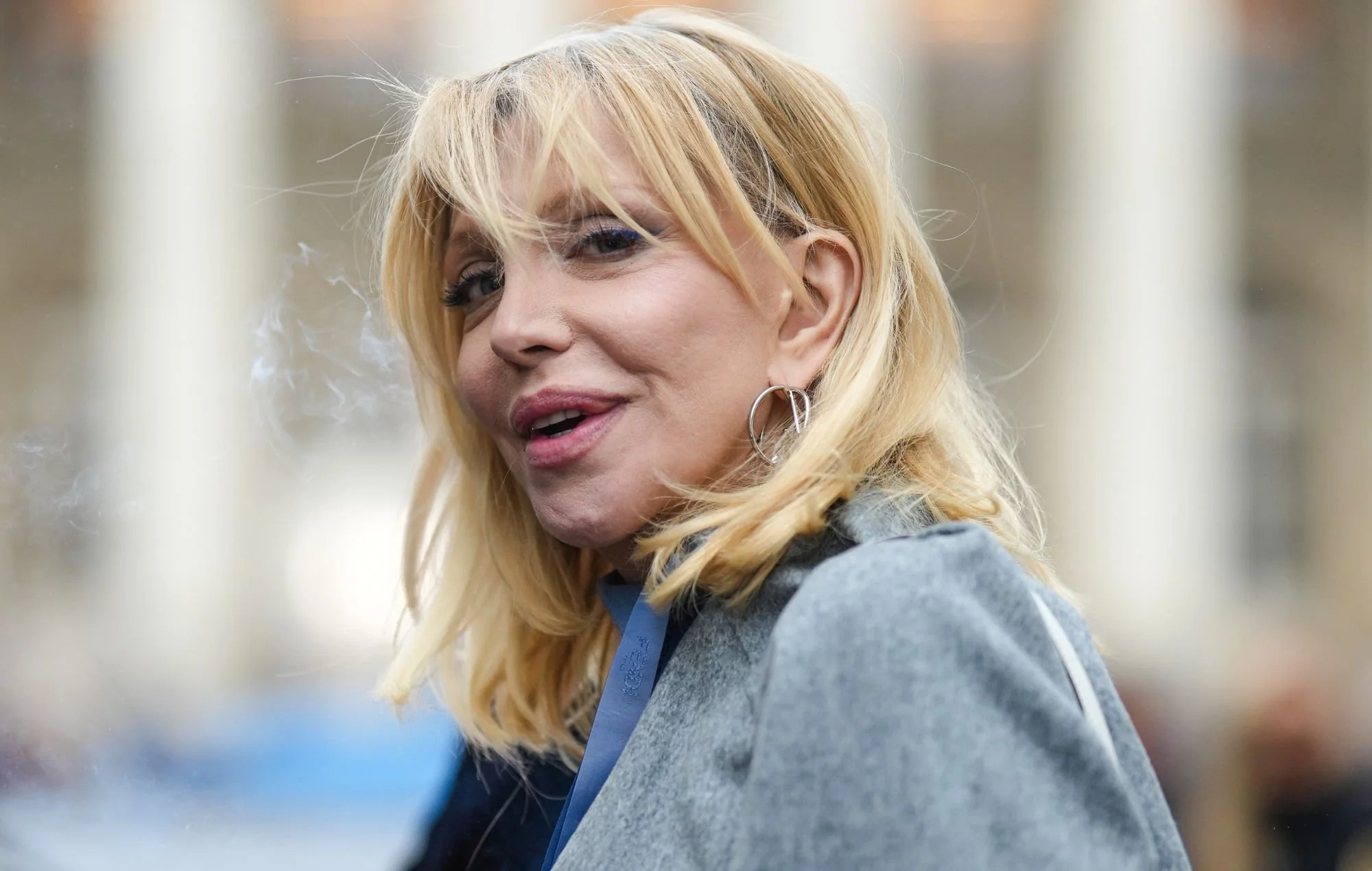 Credit: u/AggressiveTea7898 via Reddit
Since her days in Hole, Love has shifted into acting and released a solo album. Beyond that, the struggled star has battled with legal troubles and drug relapses – though she's managed to overcome her troubles and continue acting, most notably starring in the TV shows Sons of Anarchy and Empire.