According to the Mirror Matt Hewett 41 ate nearly half of the first slice before he noticed a bit of green on the underside. He turned it over to discover that the entire base of the pizza was covered in mould. It looked like a piece of well aged cheese.
Advertisement
Matt had planned to share the pizza ordered from his local Domino's, Tolworth Broadway, Surrey UK with his 5 year old son, Finlay. After turning the pizza over to discover all the mould on the base, he obviously stopped eating. 
-
Mr Hewett, of Chessington, Surrey, said: "It's just revolting. I couldn't quite believe what I was seeing. It was just coated in green mould.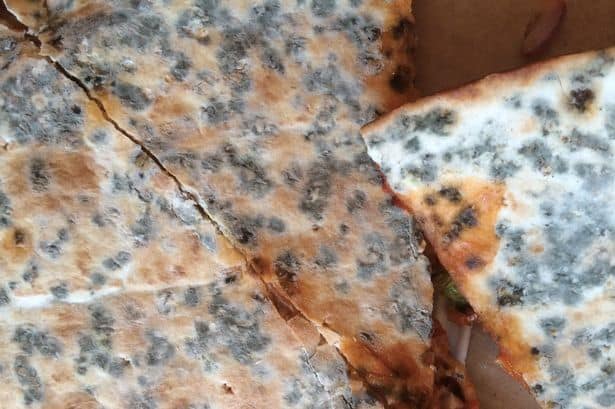 After making the discovery, Hewett immediately called the branch the pizza had come from but they were in his words "abysmal" and "dismissive".
Advertisement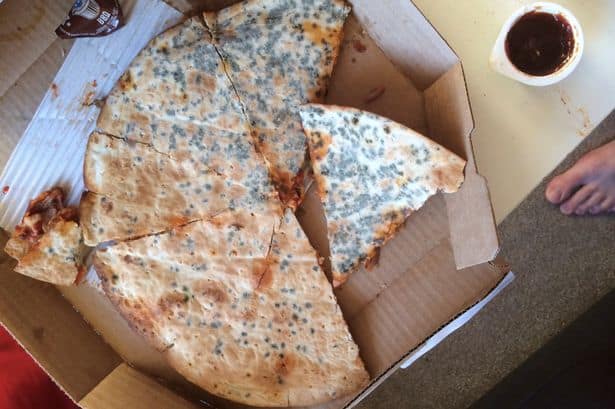 It was only after turning to Twitter to get his voice heard that Matt received a more satisfactory response.
Advertisement
A Domino's spokeswoman said: "Food quality is of upmost priority and we are working with the franchisee of the Tolworth store to conduct a full and thorough investigation.
"This complaint appears to be an isolated one from a store that usually has very good food hygiene scores."
-
He added: "Still, no one has told me how I've eaten mould. They must know. They don't need an investigation."
Advertisement
Even if this was just a one off, it is pretty startling that a base with all this mould ever made it out of the door.