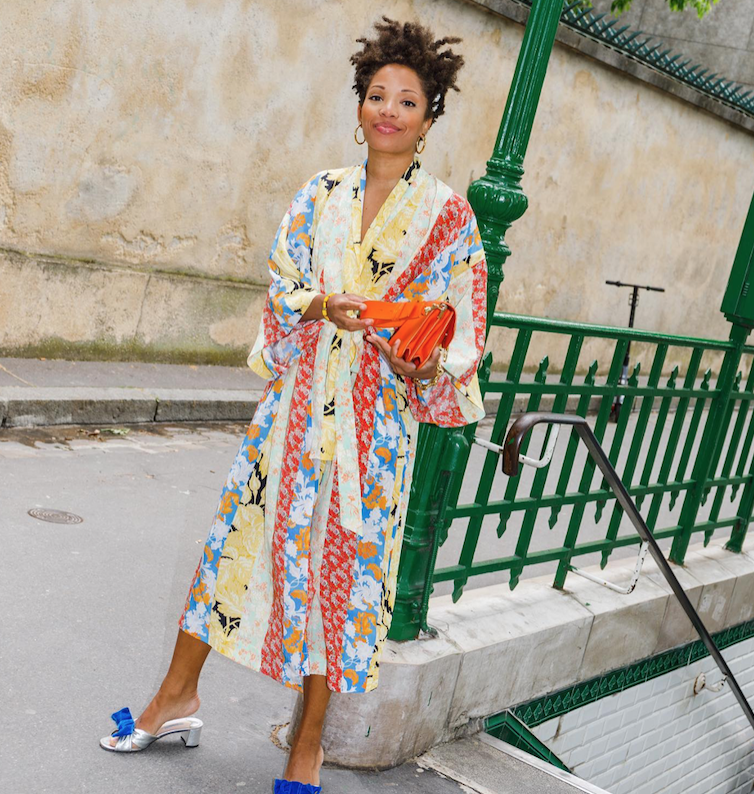 Credit: @slipintostyle via Instagram
Don't wear….a revealing outfit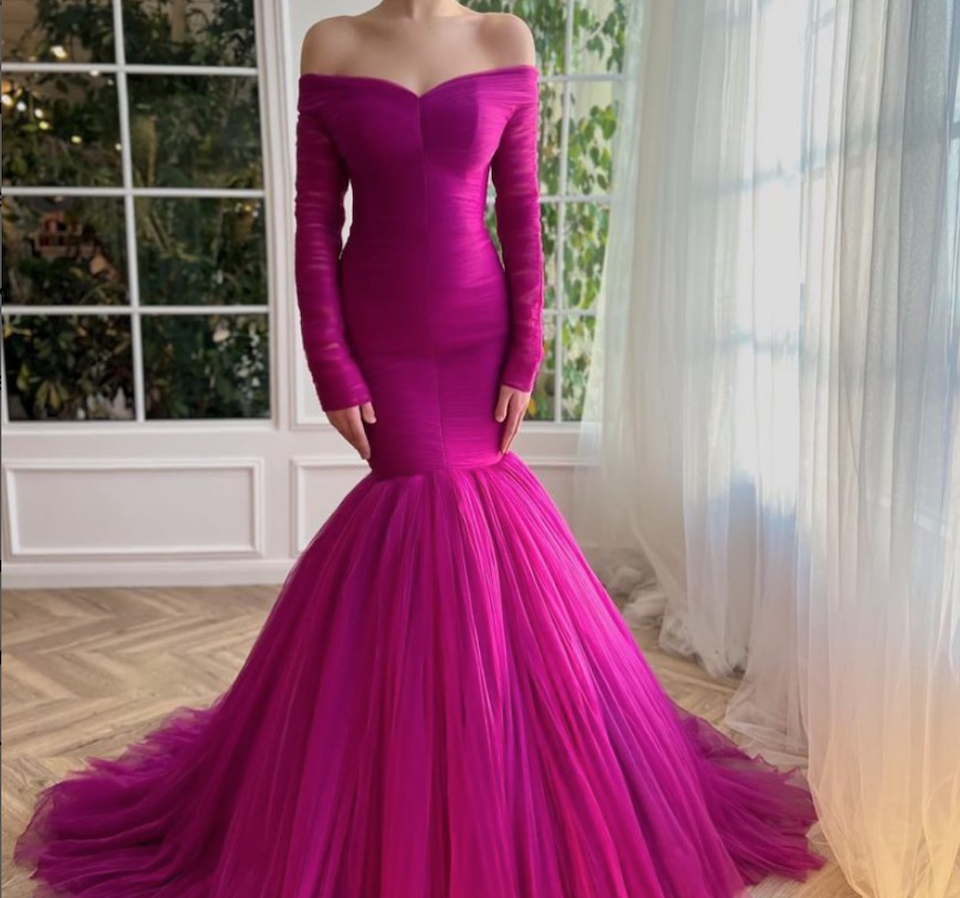 Credit: @ageamazingly via Instagram
No matter your age, revealing too much skin at a wedding is inappropriate. It risks taking attention from the bride and attracting the negative attention of other guests. That's not to say you must cover up completely: a good general rule is, for example, to balance an exposed décolletage with a long hemline, and vice versa.
Do wear….something special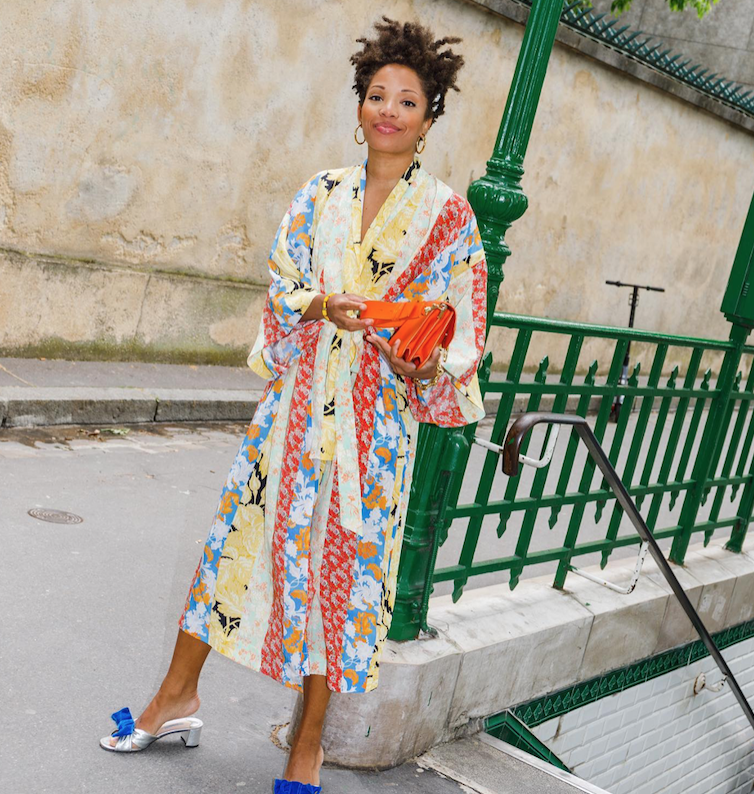 Credit: @slipintostyle via Instagram
A wedding is a special occasion. Dressing for that occasion is a brilliant way of acknowledging both the importance of the event itself and the time and effort that will have gone into organising it. It's also the perfect opportunity to dress up in an outfit that makes you feel fabulous.
Don't wear….uncomfortable shoes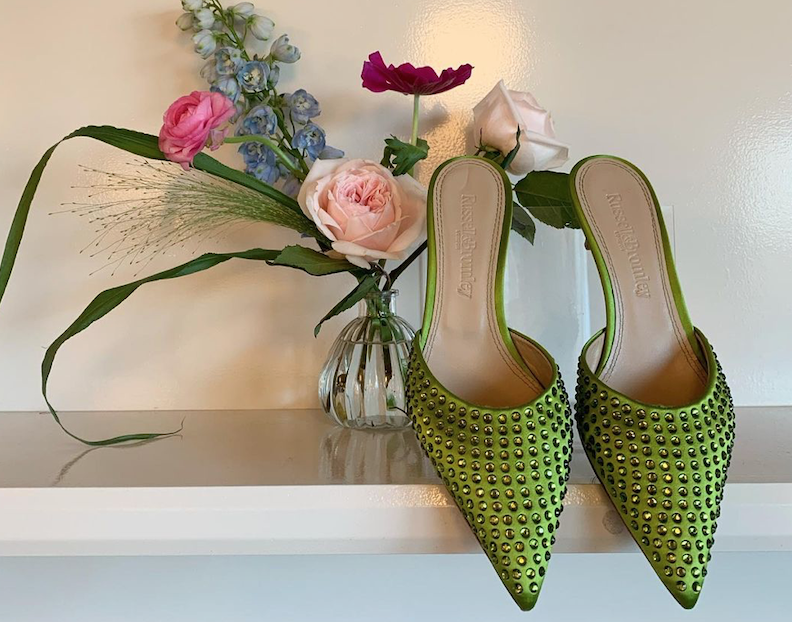 Credit: @thatsnotmyage via Instagram
Advancing years bring with them many valuable lessons – and one of them is not wearing uncomfortable shoes when you don't have to do so. Weddings often involve a lot of standing around – not to mention dancing! Stilettos and other high-heeled shoes can be particularly unforgiving. Far better to choose a more comfortable wedge, a cute pair of flats or low kitten heels.
Do wear….beautiful jewelry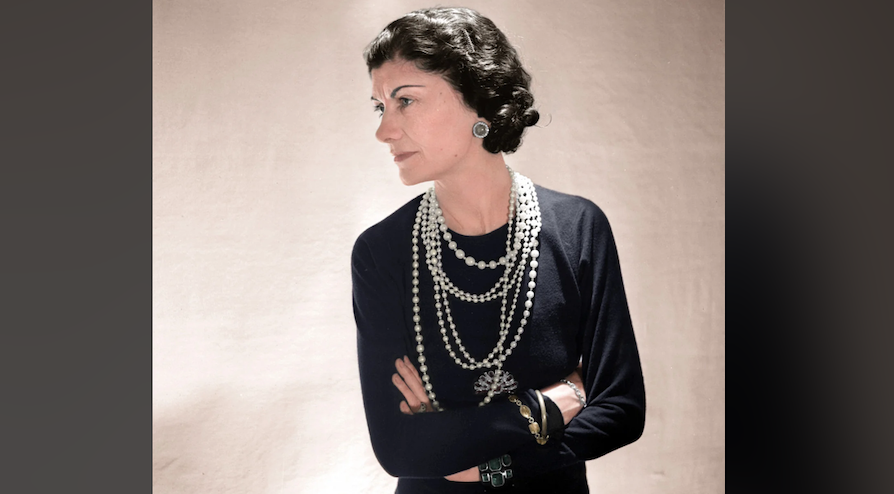 Credit: @devart1 via Reddit
Whatever your outfit, accessorize with fantastic jewelry. Whether it's sparkly chandelier earrings, a statement cuff or an elegant gold pendant, now is the time to wear the piece that might otherwise linger unloved in your jewelry box. Just remember not to overdo it. Coco Chanel's advice is pertinent: before leaving the house, look in the mirror and take off at least one thing.
Don't wear….casual clothes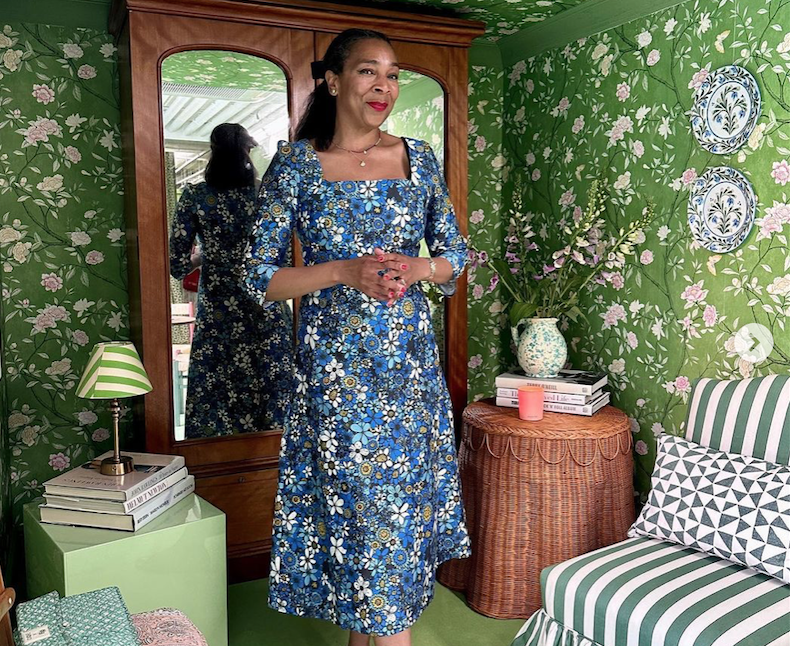 Credit: @hillhousevintage via Instagram
Even if the invitation specifies "casual" wear, think hard before rocking up in jeans, a t-shirt and some sneakers. Any wedding is a special occasion and it's nice to mark it in clothes that are just that bit different from those you might wear grocery shopping. A midi or sundress is a good compromise if you're faced with a "casual clothes" wedding invitation.
Do wear….a wrap or jacket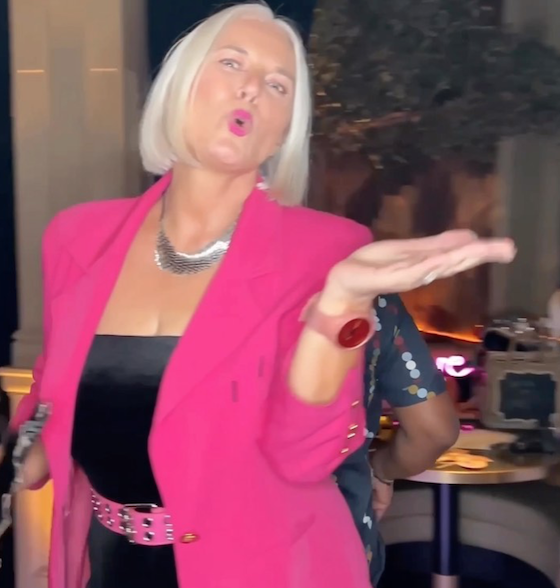 Credit: @rachelperu1 via Instagram
OK, it doesn't have to be the ubiquitous pashmina but do remember something to cover your arms. For a start, covering up may be appropriate in a church ceremony. Secondly, goosebumps aren't a fetching look on anyone and a wrap will keep them at bay. Slightly oversized jackets are a great, up-to-the-minute alternative.
Don't wear….a white dress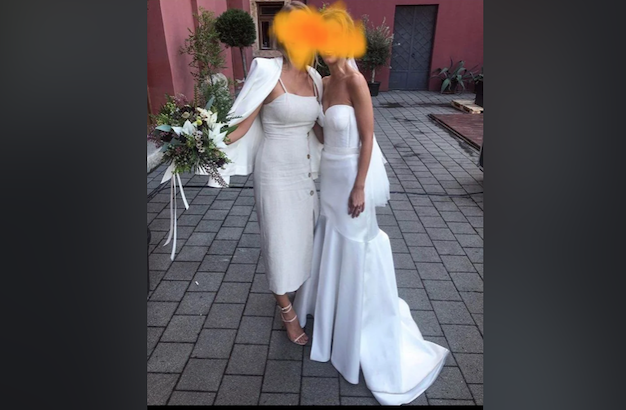 Credit: nnnnbbu via Reddit
Assuming you're not the bride, it's safest to leave anything white, cream, ivory or champagne-colored hanging up in your closet. After all, most brides still wear some shade of white and you wouldn't want to detract from them or risk a case of mistaken identity. Apart from anything else, the wedding photos will make you cringe.
Do wear….something suited to the location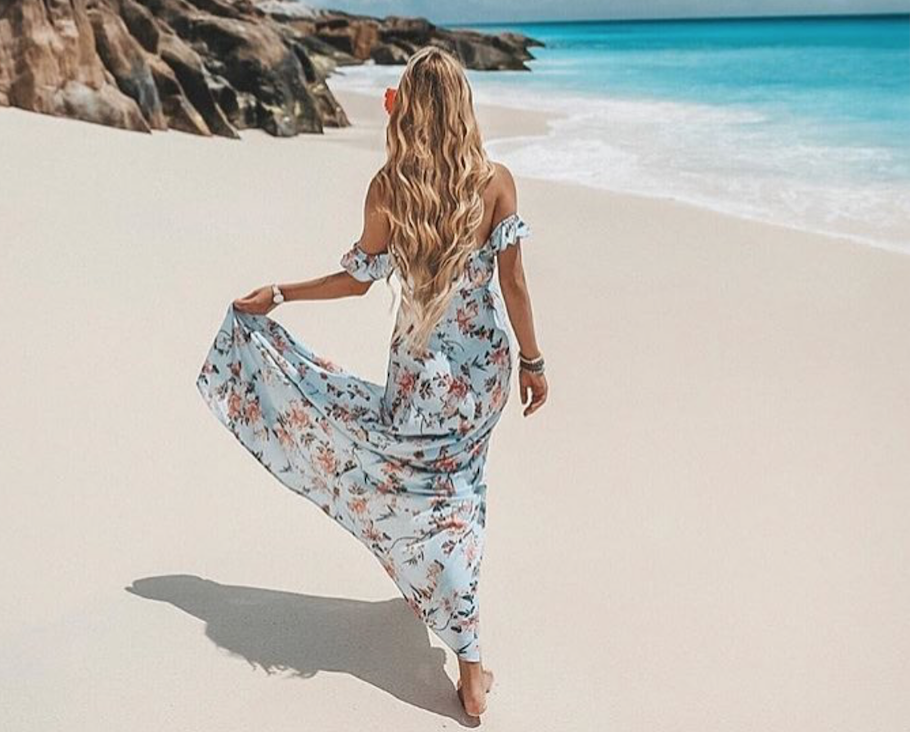 Credit: @weddingguestdresses via Instagram
The invitation is your most important clue. A beachside wedding is the green light for floaty maxi dresses and sandals whereas a country club will call for something more formal. Time of day is also relevant: for instance, an evening wedding could be the ideal opportunity to wear an elegant cocktail dress or even a beautifully-tailored jumpsuit.
Don't wear….all black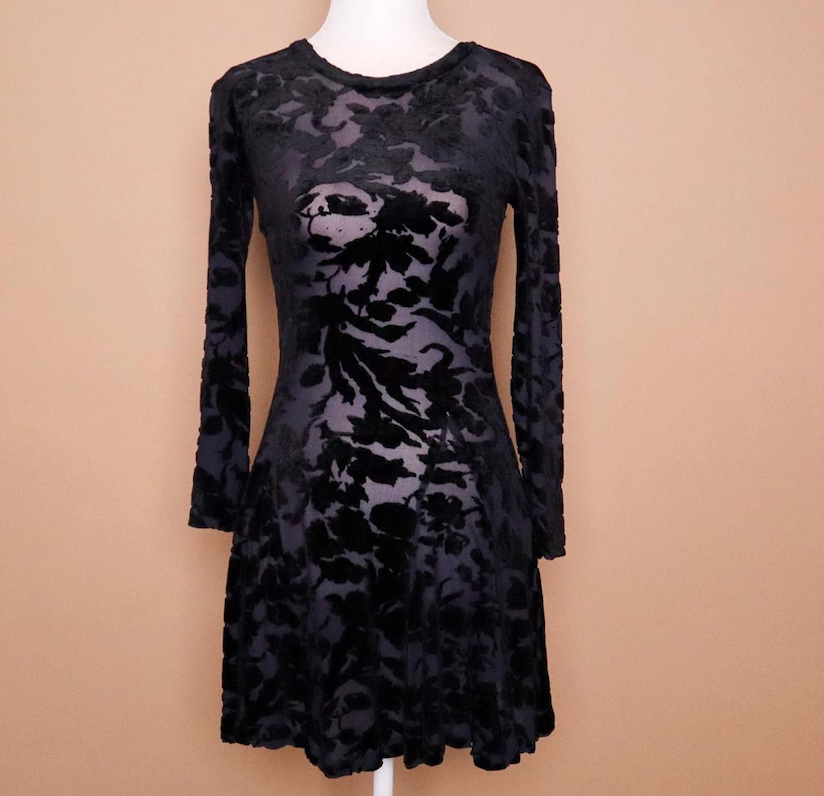 Credit: @commonthreads.vtg via Instagram
Just as it's best not to wear all white, it's also advisable to choose an outfit with a color scheme that isn't all-black. While all-black isn't a total faux-pas, remember that black is the traditional color of mourning – and a wedding is a celebration. The exception to this rule is, of course, if the dress code states "Black Tie".
Do wear….appropriate undergarments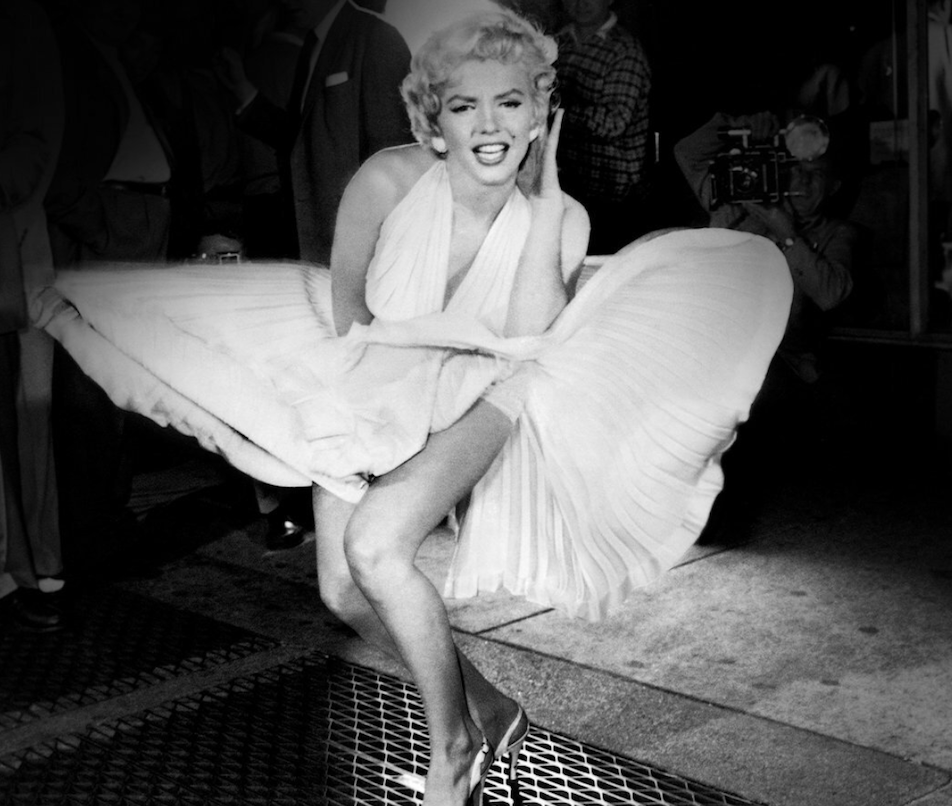 Credit: @marilynmonroe via Instagram
Very few outfits aren't improved with the right undergarments. A good bra gives you the lift you might otherwise be lacking while well-fitting shapewear smooths out lumps and bumps, gives you a smoother silhouette and can even help improve your posture. Finally, of course, appropriate undergarments may save your blushes in the event of any Marilyn Monroe-style breezy skirt incidents.
Don't wear… jeans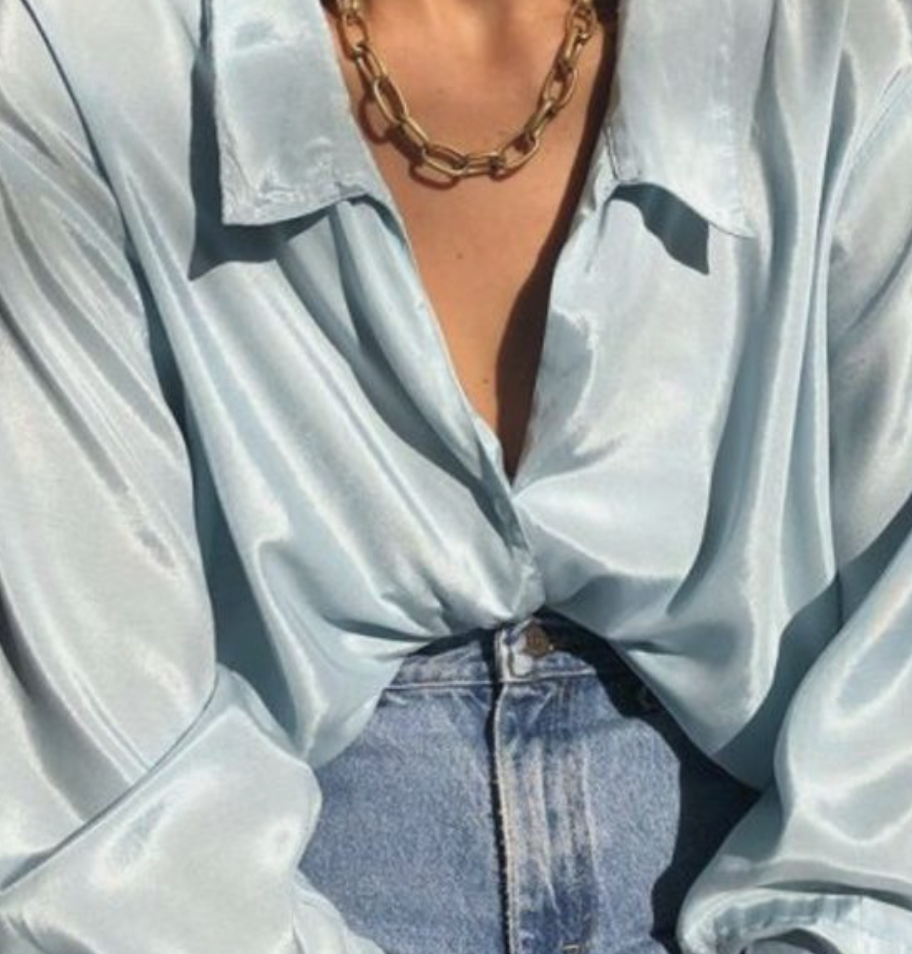 Credit: kylie francis via Pinterest
Unless there's a dress code that specifies "jeans", your trusty pair of Levis, 7FAMs or Gap "Long and Lean" is not appropriate wedding wear. They might be more comfortable than anything else you ever wear but they also give a message that suggests you think the bride and groom's big day isn't special enough for you to dress up for.
Do wear… something that fits the dress code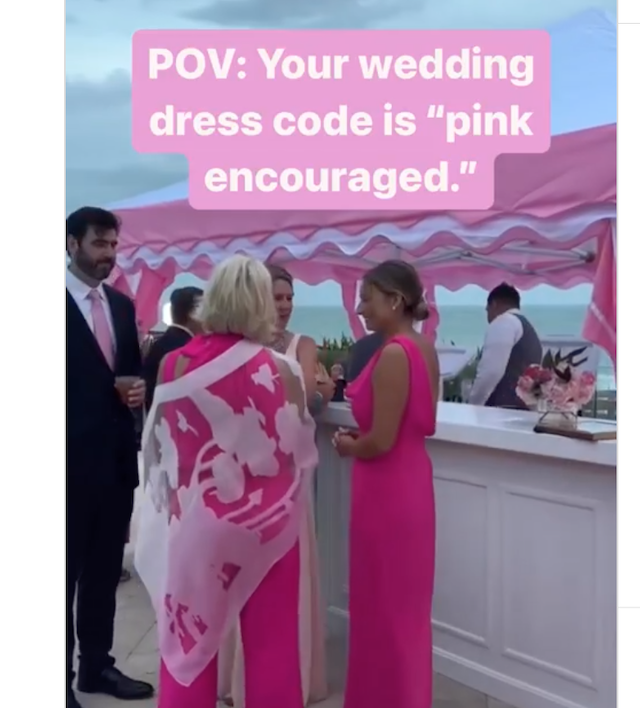 Credit: @100_layercake via Instagram
Not all weddings have dress codes and, of those that do, not all guests appreciate being asked or told what to wear. If you're one of these people, try to be gracious and pick out an outfit that nods to the dress code. For instance, if you're asked to wear a color you hate, could you maybe compromise by carrying a bag in that color?
Don't wear… flip flops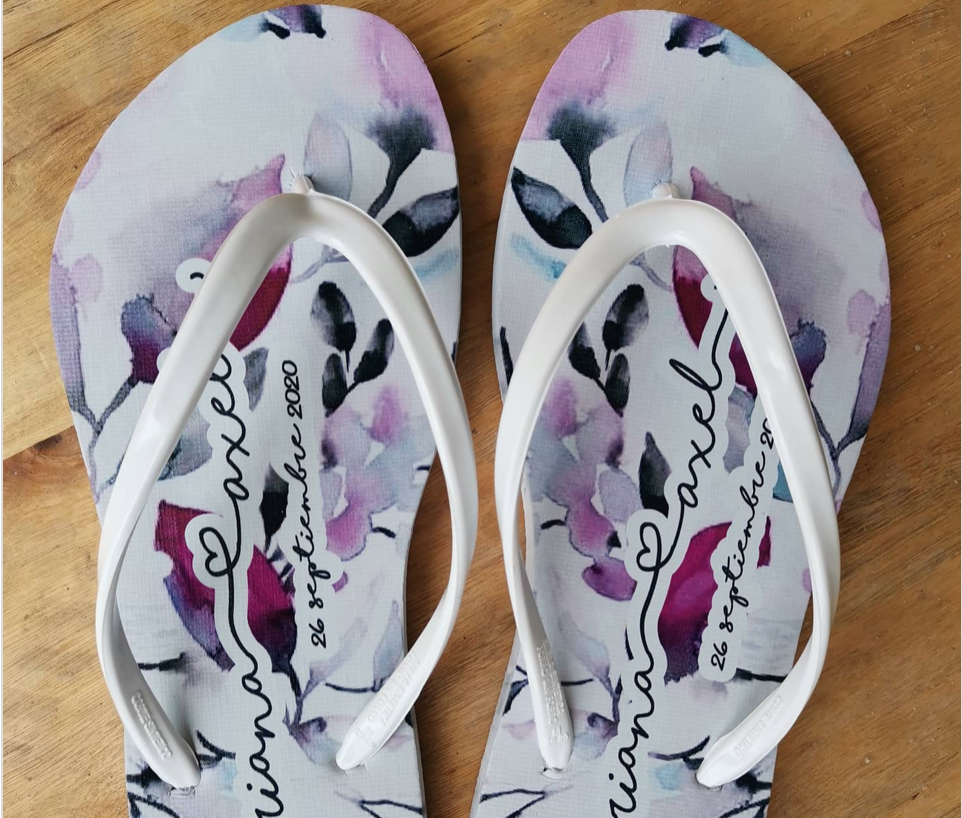 Credit: @happyflops via Instagram
Much like jeans, you might find flip flops so comfortable that it's hard to countenance wearing anything else. However, again, like jeans, a pair of flip flops (or thongs, if you're from Down Under) is too casual an item for the vast majority of weddings. If you must, tuck a pair in your bag for the way home.
Do wear… a smile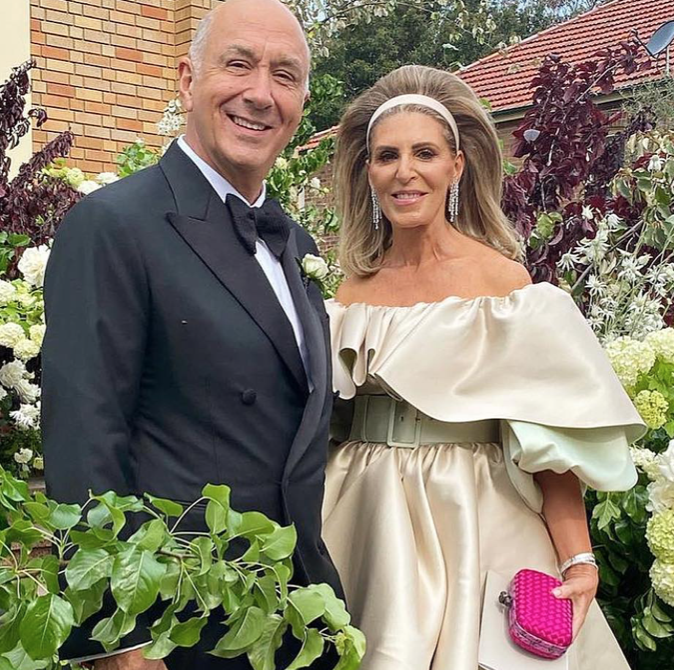 Credit: @velani via Instagram
OK, so it isn't an item of clothing, but a smile is perhaps the most important thing you can wear at any wedding. Not only will it help you – and whatever outfit you are wearing – look great, it tells everyone who sees you that you're happy to be there and happy to be sharing the bride and groom's special day.
Don't wear… the same color as the wedding party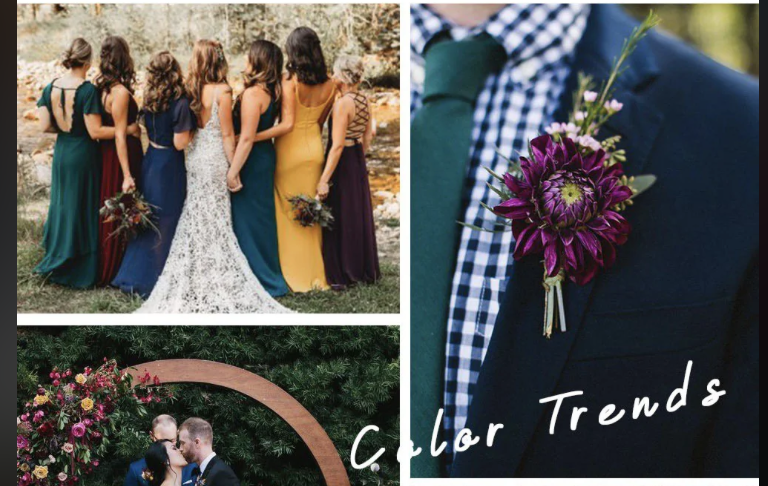 Credit: larenardemaigre via Reddit
Most weddings have a color scheme that's reflected in the dresses of the bridesmaids and ties (or cravats) and waistcoats of the groom and his attendants. Try to find out what this color is and avoid it when picking your own outfit. Similarly, if you can, find out what colors the mothers of the bride and groom are wearing so you can swerve them too.
Do wear… something you love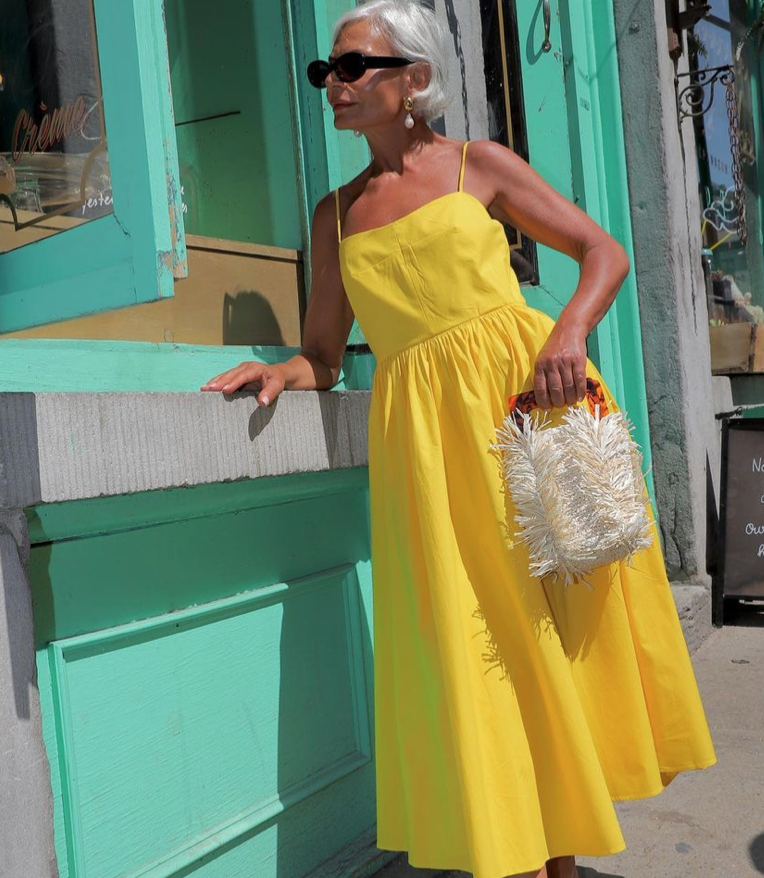 Credit: @greceghanem via Instagram
It's easy to react to a wedding invitation by buying something new. However, before you do that: check your closet. By the age of 50 or more, chances are you have a very clear idea of your style and of what makes you feel fabulous. If you already have the perfect piece, why not give it an outing!
Don't wear… anything too bold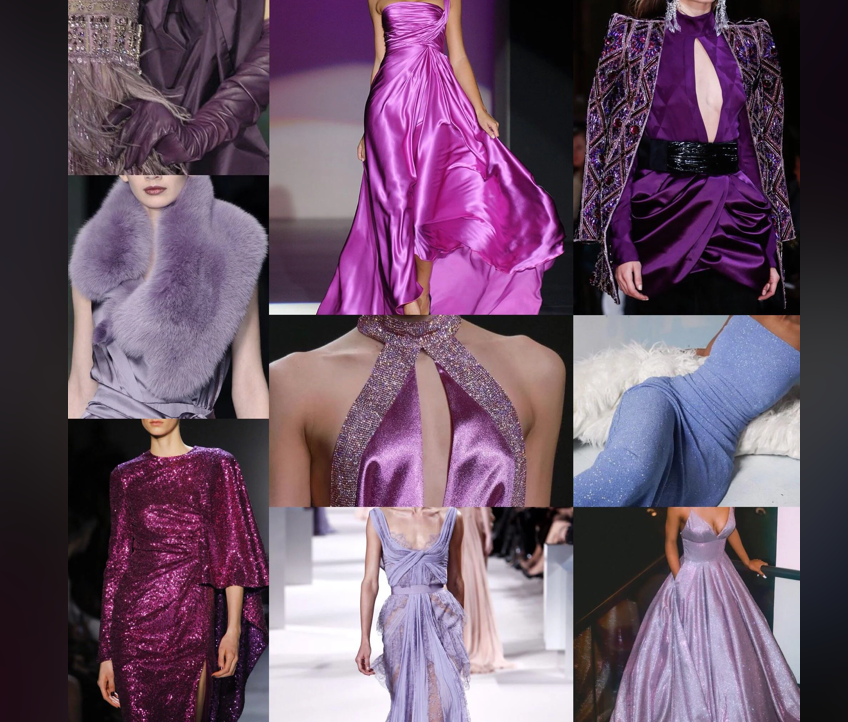 Credit: saaraahalii via Reddit
In your daily life, you might love the dramatic look. Perhaps you regularly wear bold prints, bright colors and "out there" styles. But before you pick one of these pieces for a wedding, think about whether your choice is too "look at me". As with the other guests, you're not the focus of attention and your outfit should reflect that.
Do wear… layers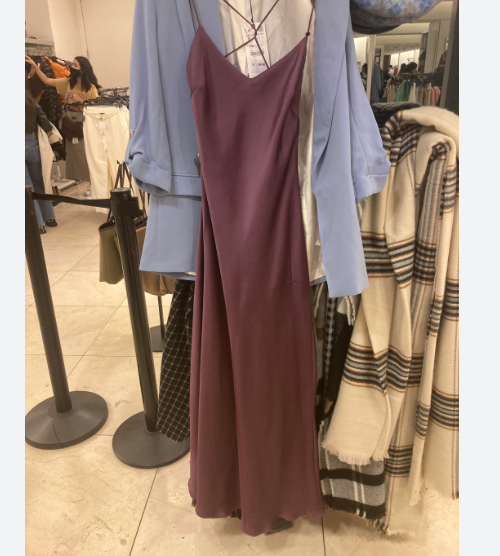 Credit: moonjuniper via Reddit
Just as being cold is no fun, being too hot is also miserable. Wearing something that you can strip off or shimmy out of without it affecting the overall look is a great idea, especially if you struggle with temperature regulation. A small battery-operated fan is another good idea if you're worried about being too warm.
Don't wear… a tiara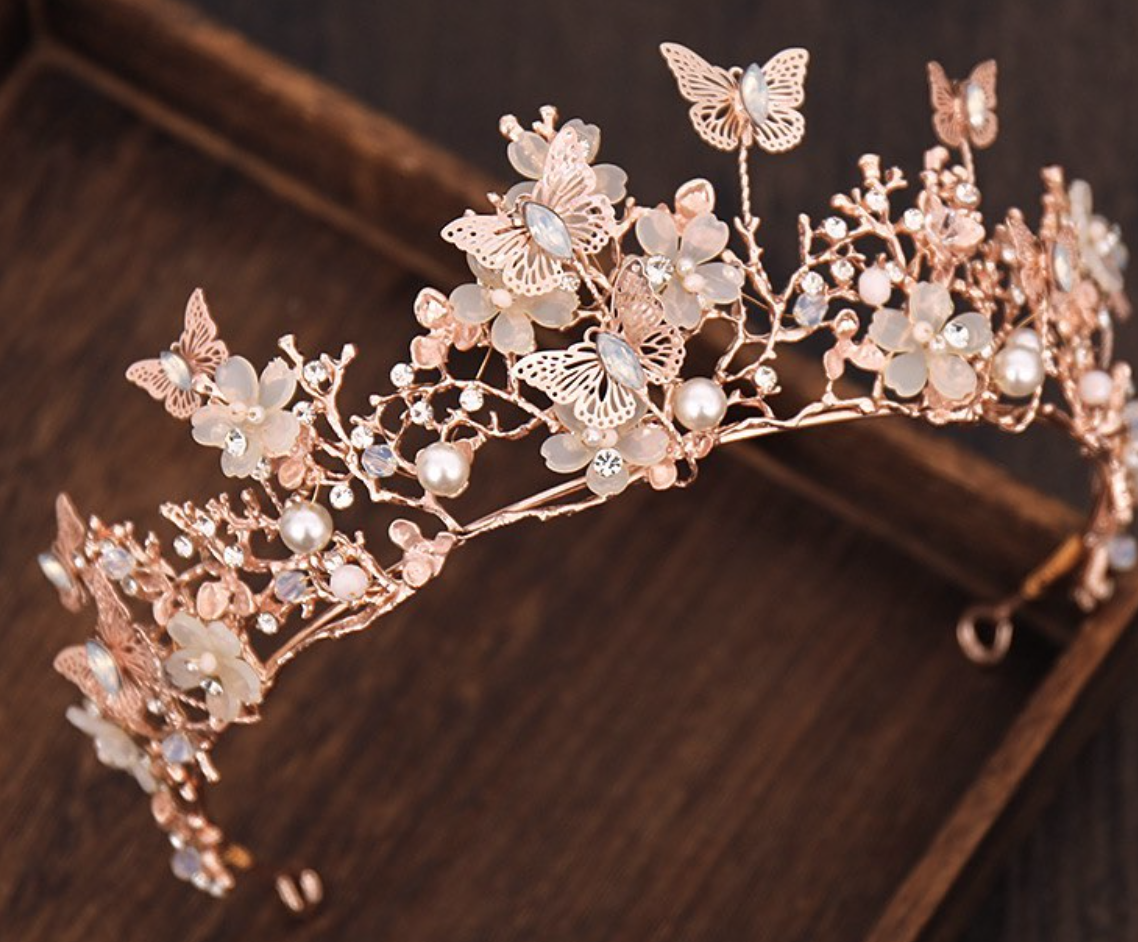 Credit: @bridalaccessoriesbylizaudrey via Instagram
Even it's a family heirloom that you never get the chance to wear, someone else's wedding is absolutely not the right occasion to get your tiara out of the safe. A tiara is the bride's prerogative – and anyone else wearing one is in serious danger of looking like they're trying to upstage her.
Do wear… nail polish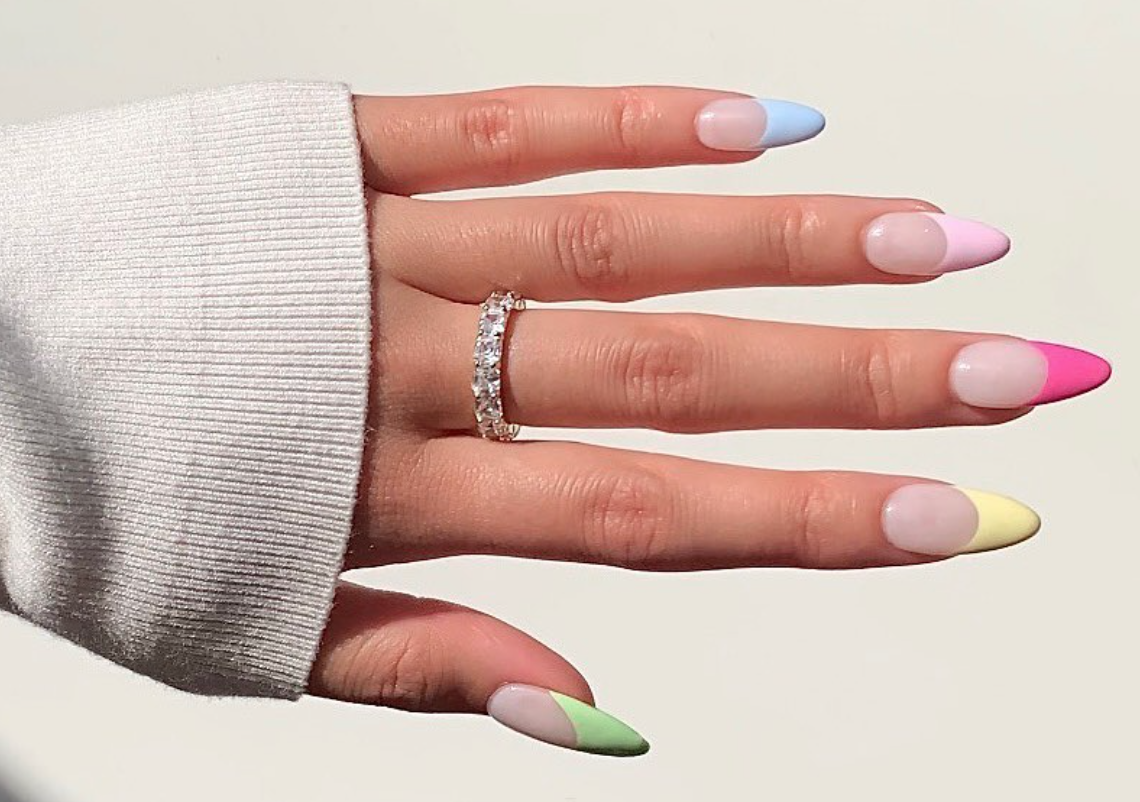 Credit: @nailsbyalsn via Instagram
A manicure and some nail polish is an obvious way to indicate that you've made the effort for the big day. And, don't worry, you don't have to opt for acrylics or any sort of fancy nail art if that's not your thing. A simple French polish or a muted shade that coordinates with your outfit is ideal.
Don't wear… a sequinned ball gown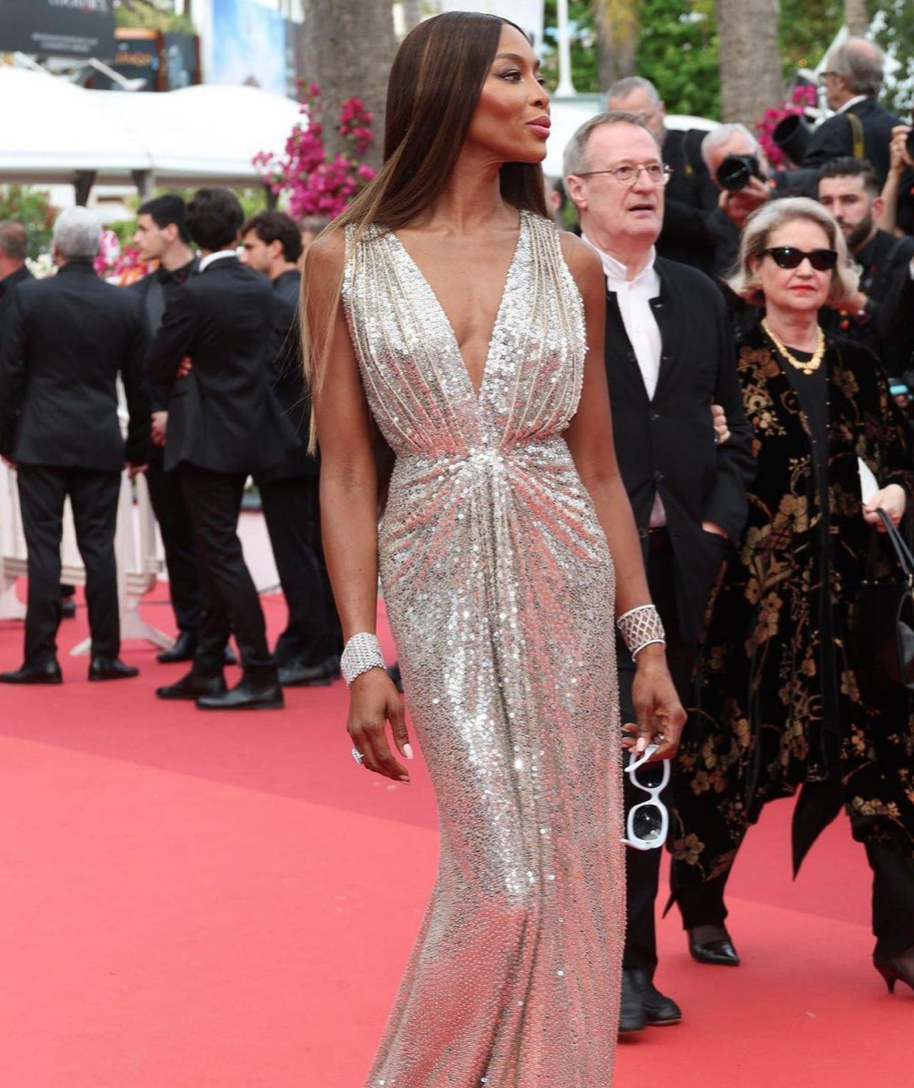 Credit: @themetgalaofficial via Instagram
Some weddings stipulate black tie. However even if you've received one of these invitations, do steer clear of the sequinned ball gown. It's likely to be too ostentatious and, dare we say it, too "try hard". Keep your sequins for a big New Year's Eve party and pick out something less flashy for the wedding.
Do wear… stand-out accessories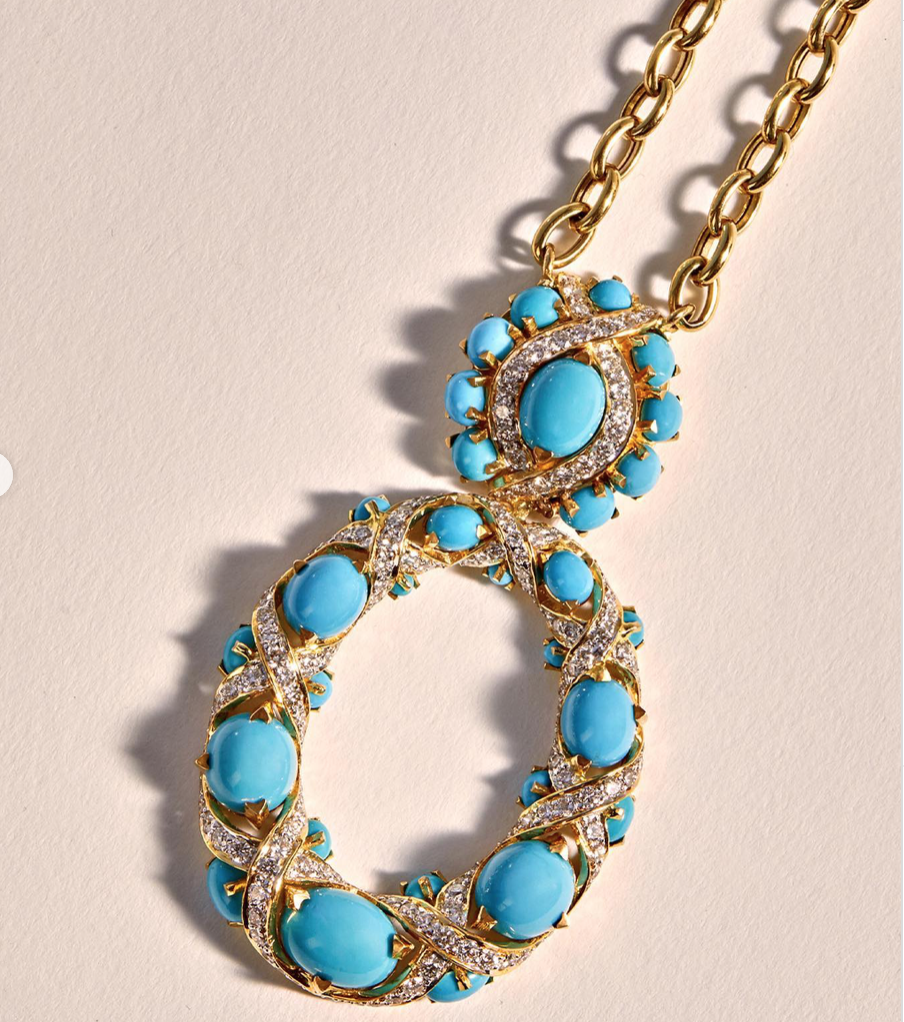 Credit: @sunita_shekhawat_jaipur via Instagram
Have fun when accessorizing for a wedding. Think about an opera-length strand of pearls, a pendant with a precious stone, an enamelled bracelet or a jewelled cuff. None of these accessories risks being "too much" but all are just that bit different enough to give an otherwise relatively simple outfit just the right amount of va-va-voom.
Don't wear… anything sheer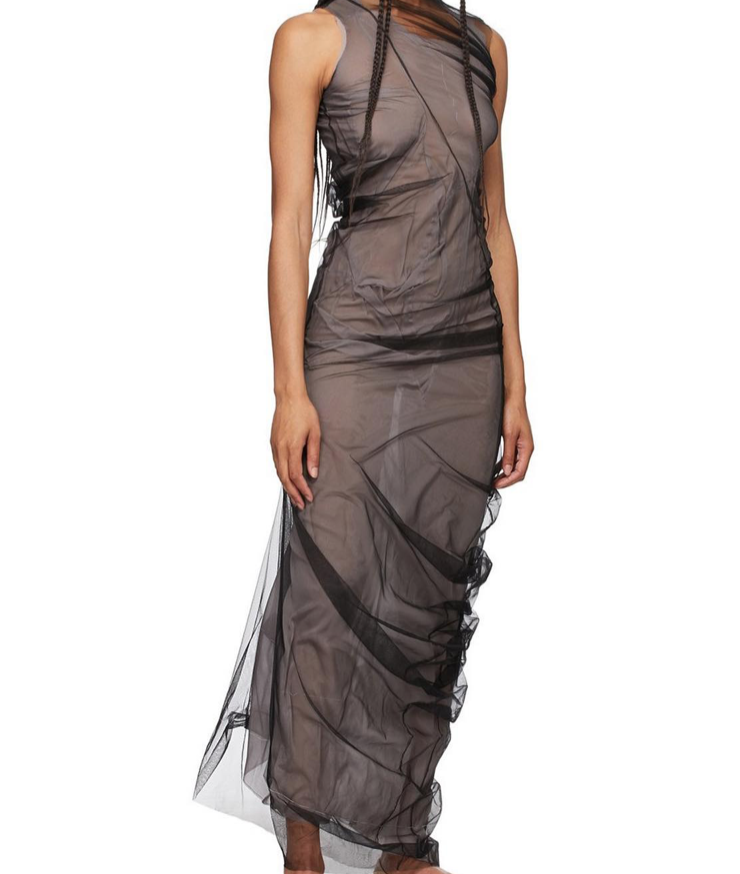 Credit: @ssense via Instagram
There's a time and a place for sheer items of clothing – and that time and those places never coincide with a wedding. Don't be tempted. You might have a figure to die for and a fashion stylist's eye for what works but, hosiery aside, nothing sheer works for someone else's wedding.
Do take… a fabulous bag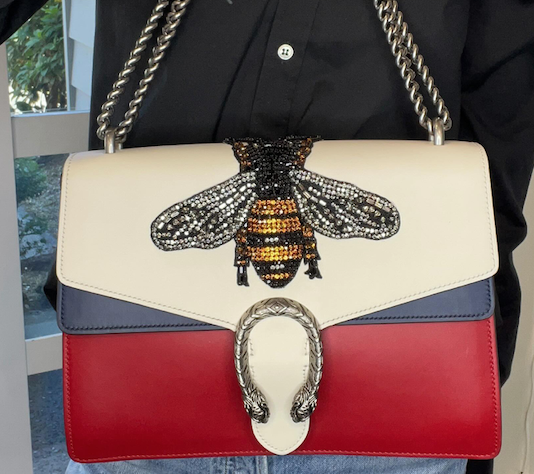 Credit: @therefindcloset via Instagram
By age 50 or so, there's a fair chance you have at least one fabulous bag. Use it! Use it for the wedding! And don't worry if it's not a designer piece. Sometimes, the best bags are from small, artisan sellers or even a local market. If you love it and it makes your heart sing, it's probably the right choice as your wedding bag.
Don't wear… anything with rips or holes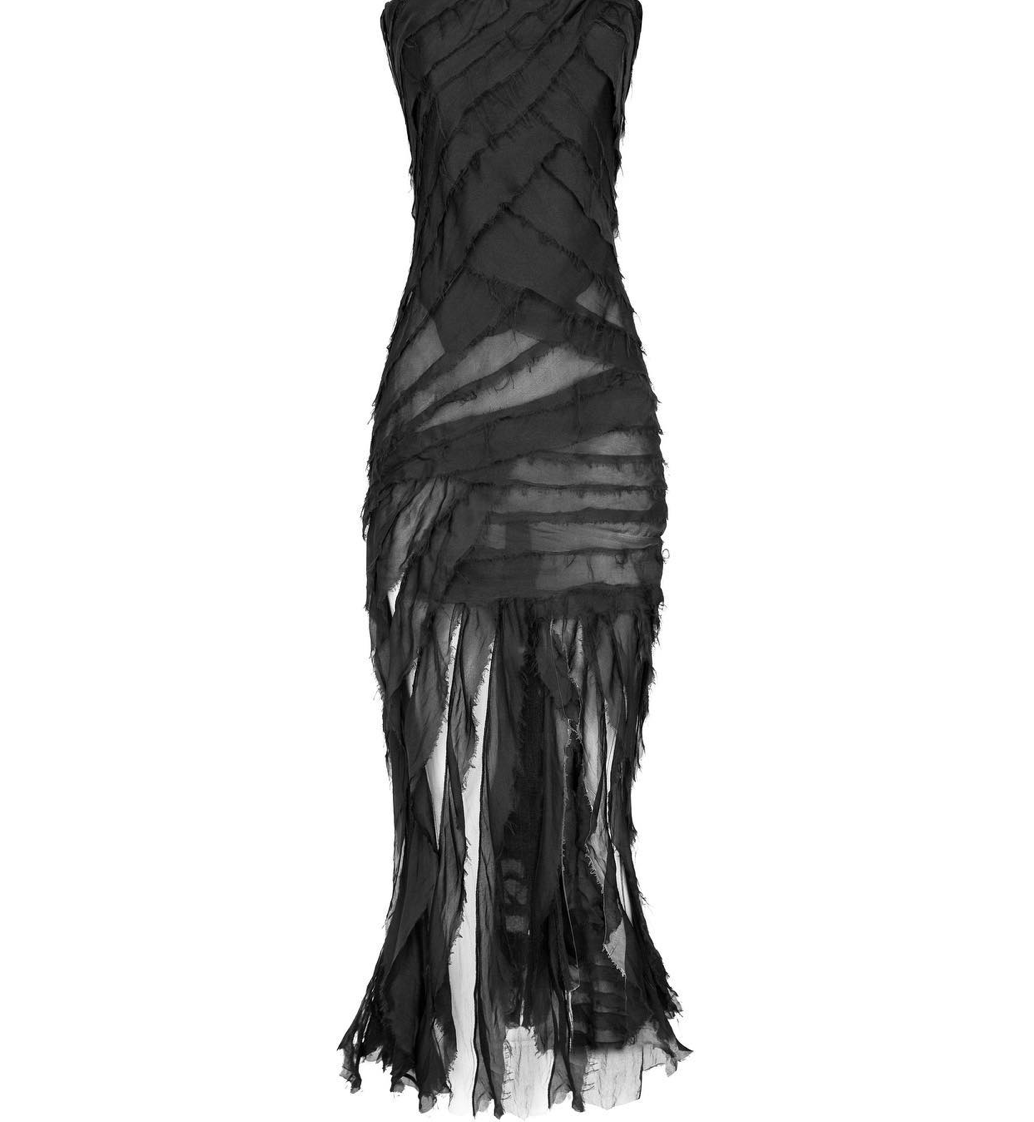 Credit: @elcycervintage via Instagram
Hopefully, it doesn't need saying but, just in case: don't wear anything that looks like it needs the attention of someone bearing needle and thread. It might have been designed like that and, yes, you might have paid a considerable sum for it, but stick to pieces without rips or holes.
Do wear… something sentimental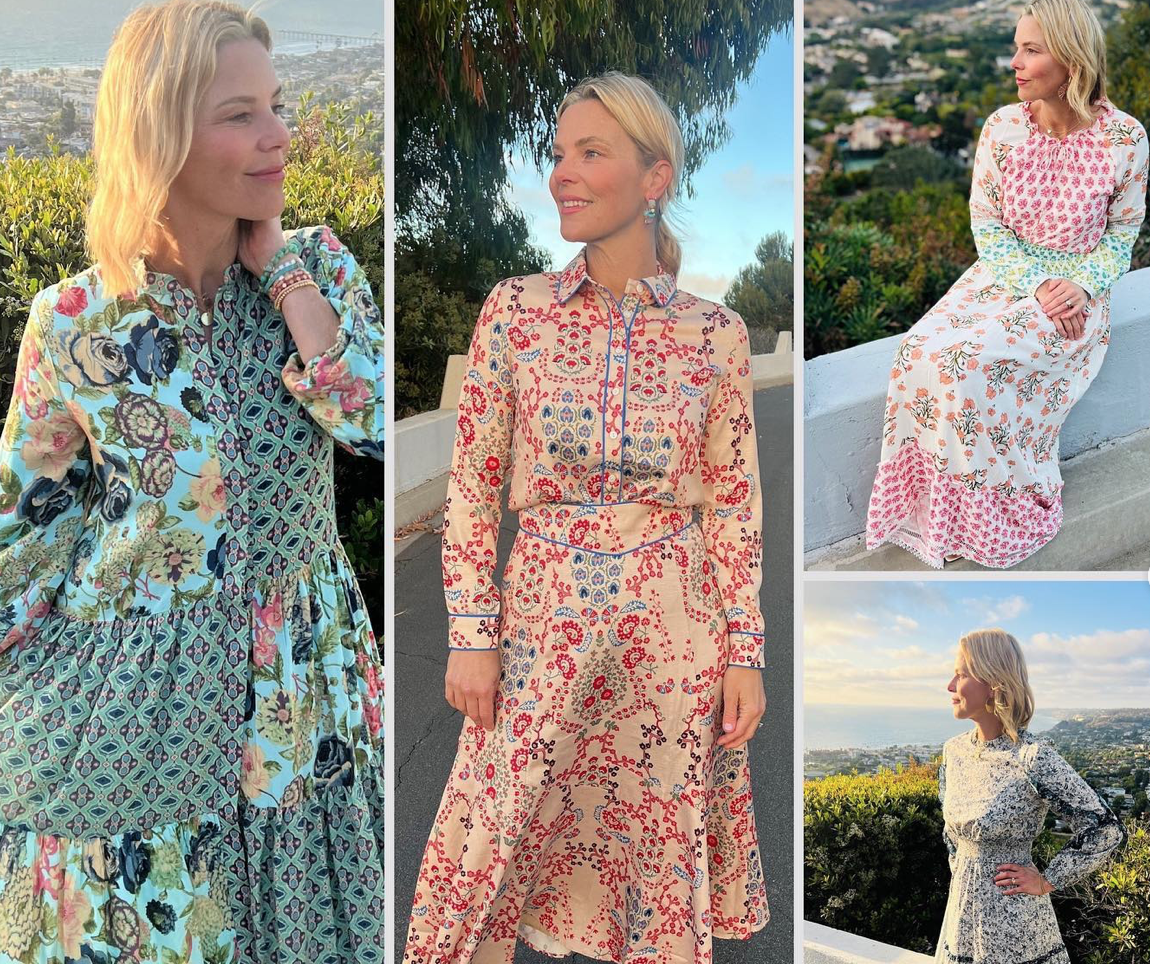 Credit: @thedressdiggers via Instagram
A wedding is an excellent opportunity to wear something that has real meaning to you. It's a particularly good idea if what you're wearing also has special meaning to the bride or groom. For instance, if you're related to one of them, you might choose to wear something you love that belonged to a relative who's no longer with you.
Don't wear… anything stained or dirty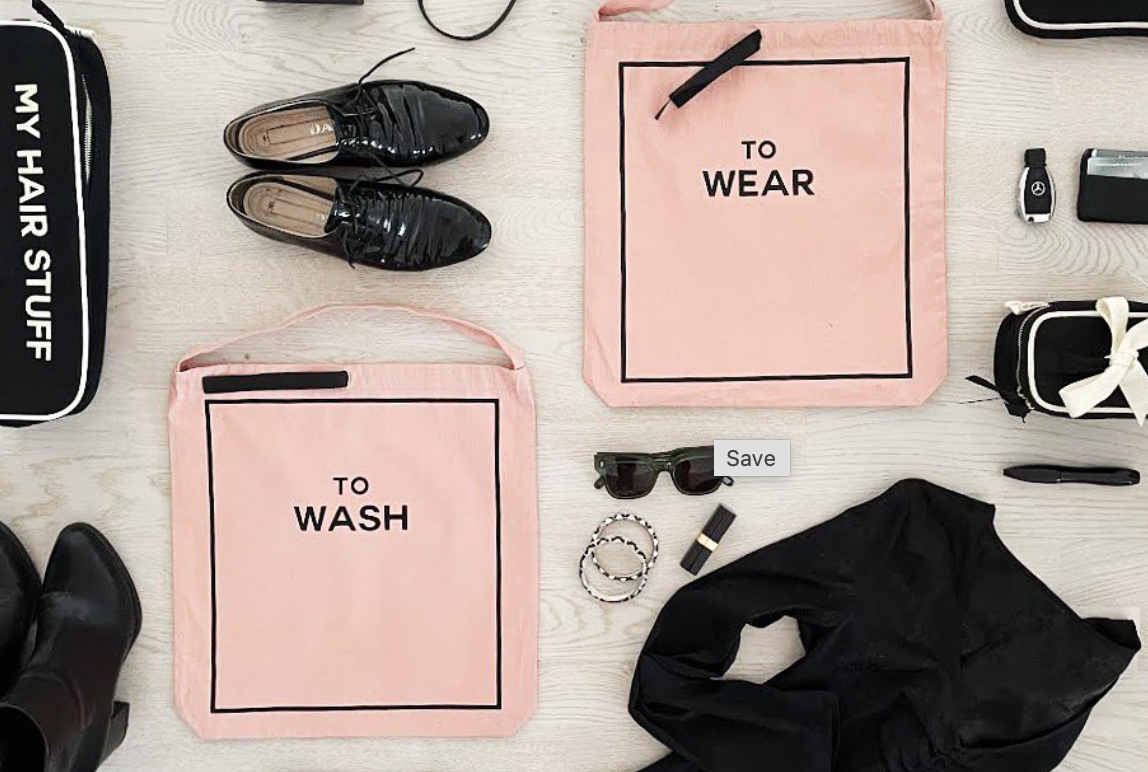 Credit: @bagalleurope via Instagram
It's hard to imagine deliberately picking a wedding outfit that needs washing or dry cleaning. Unfortunately, it's not unimaginable to see yourself turning up in that state if haven't checked over your chosen outfit in good time before the wedding. Try to leave at least a fortnight to give yourself plenty of time to get any necessary dry cleaning or mending done.
Do wear… an elegant palazzo or pajama suit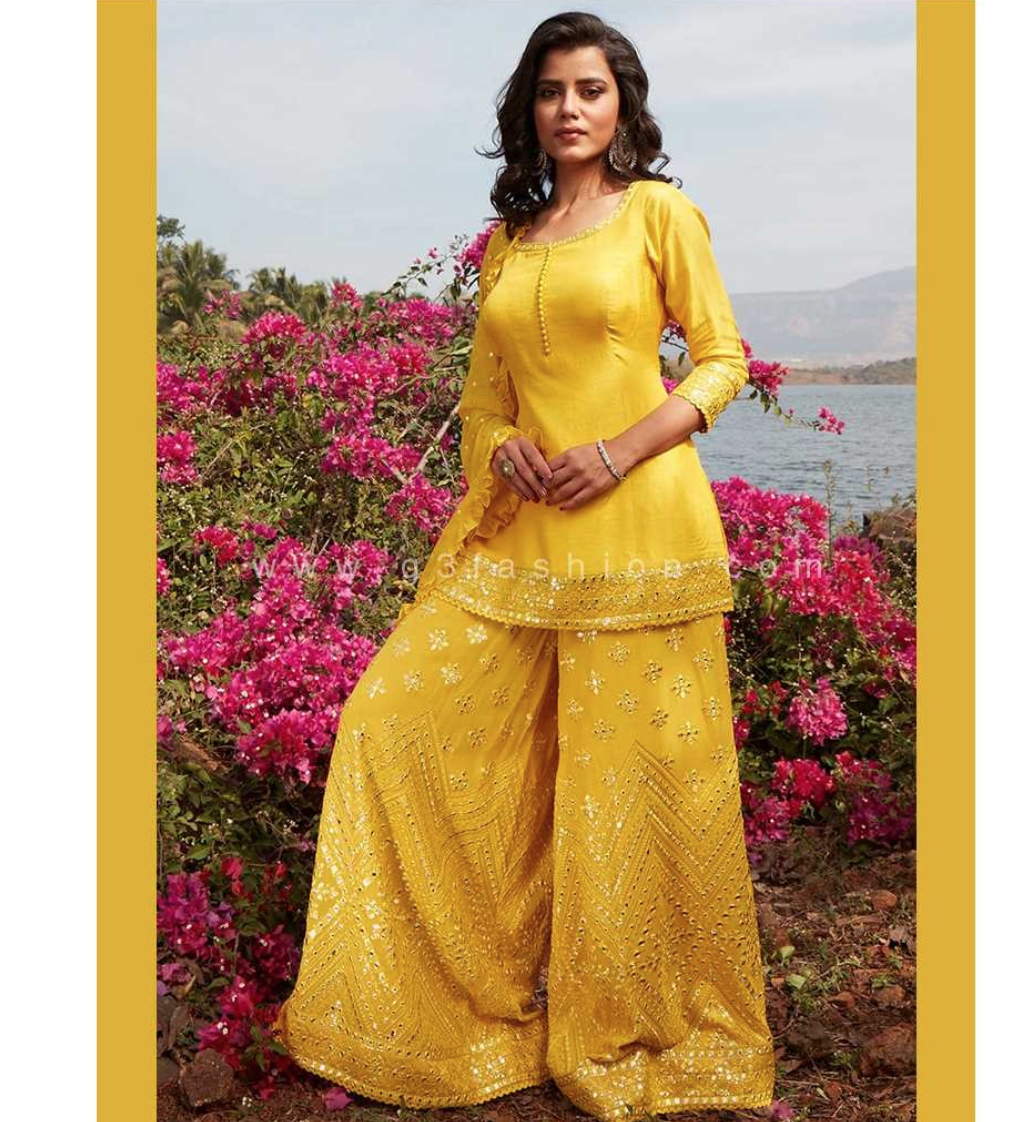 Credit: @g3fashions via Instagram
Weddings don't have to mean dresses. Just because they're what the majority of women choose to wear, there's no reason that you can't opt for some type of pantsuit. A tuxedo cut for the female body is one option for an evening event. However, a floaty palazzo or pajama suit could look wonderful for a day wedding.
Don't wear… anything cutesy or kitsch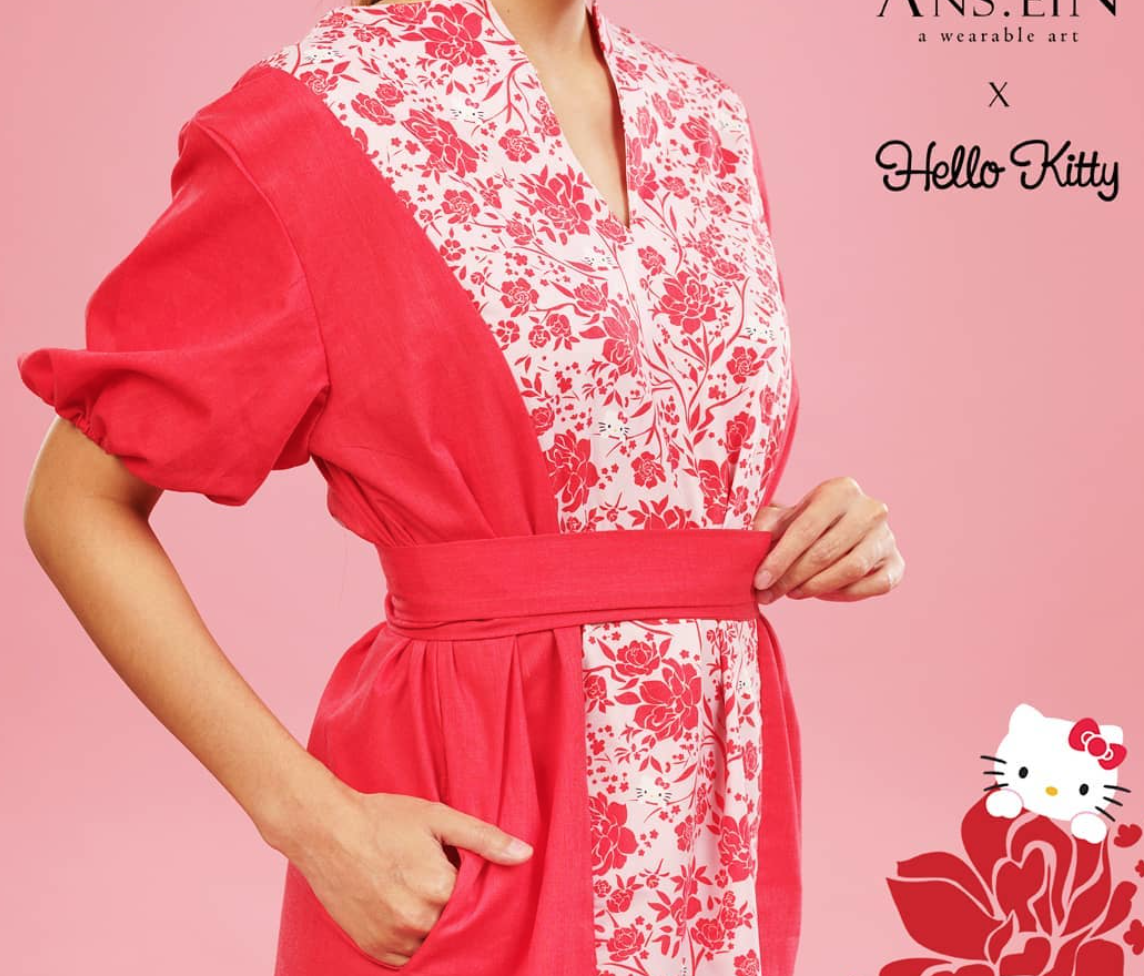 Credit: @ans.ein via Instagram
It's never nice to imagine that age limits apply to our clothing choices. And, generally, they don't. However, when it comes to the the cutesy and the kitsch as wedding attire, it's best to leave them to those who are, ideally, still in their pre-school years.
Do wear… a hat or other headpiece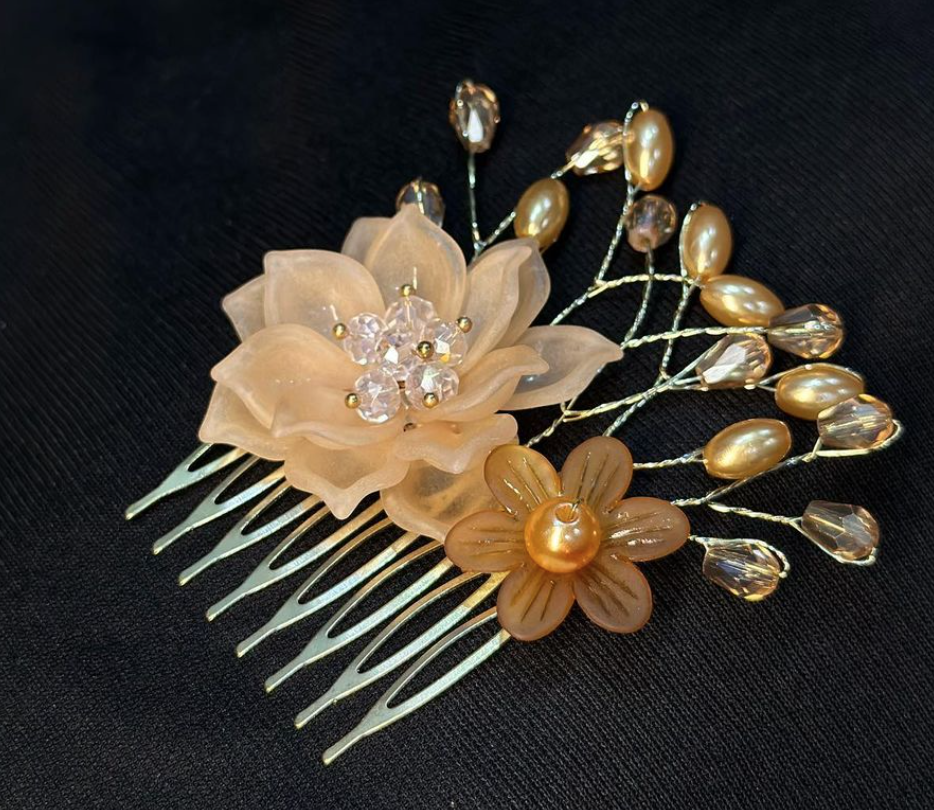 Credit: @hairaccessories_bynancy via Instagram
Hats or other headpieces are de rigueur at some weddings…..but not at all at others. Whatever the (spoken or unspoken) dress code, do consider wearing some sort of headpiece. It doesn't have to be a hat or fascinator; a large, jewelled hair clip or a beautiful flower can sometimes do the job even better.
Don't wear… anything with a cartoon character on it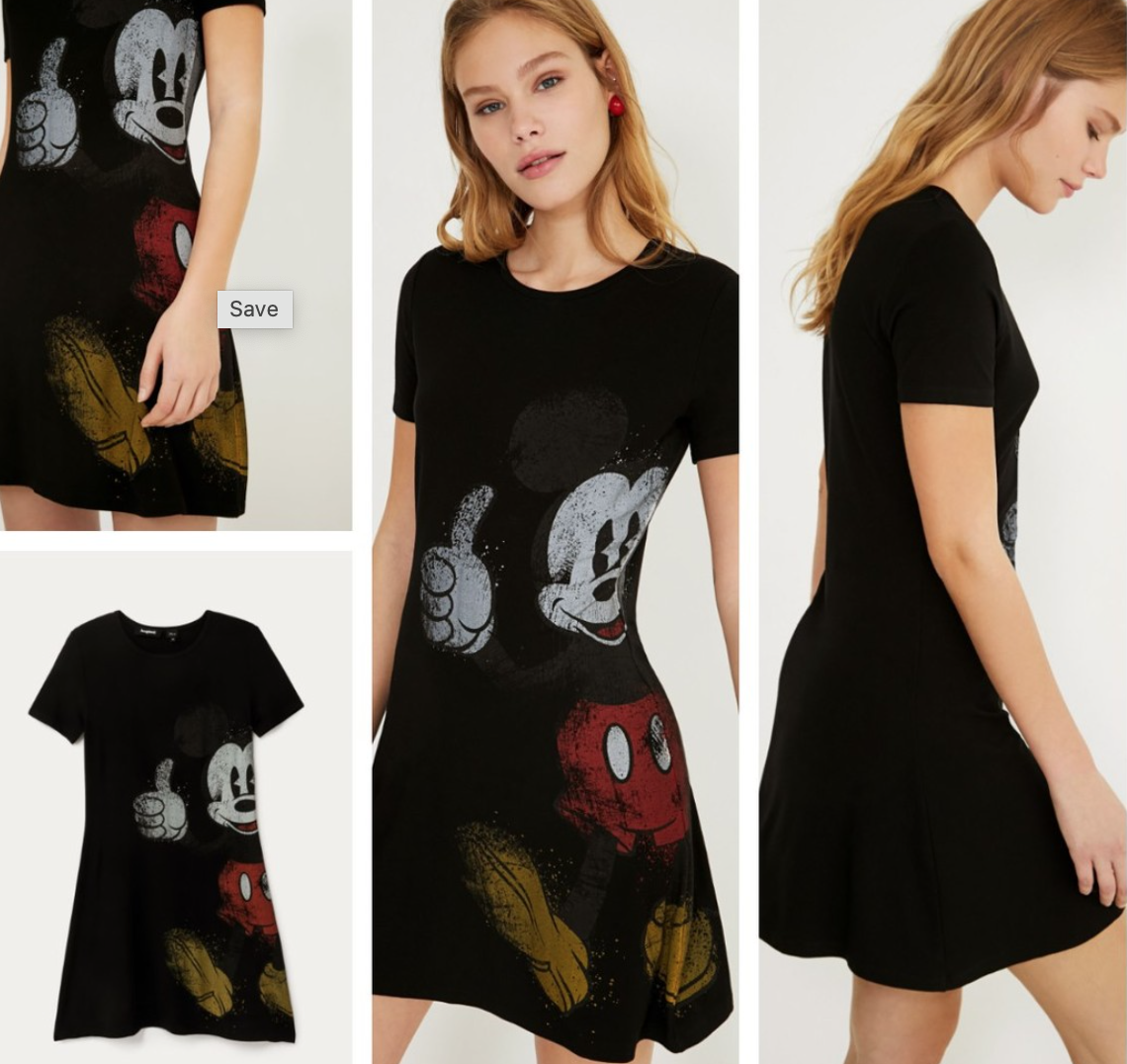 Credit: @pickandshipco via Instagram
It's to be hoped that this one doesn't really need saying…..but cartoon characters are definitely best kept for sleepwear or, at least, the sort of ironic sweatshirt that has no place at a wedding. No matter how much you love your Mickey Mouse shirt or even your Winnie the Pooh handmade dress, someone else's wedding isn't the place to wear them.
Do wear… clever tailoring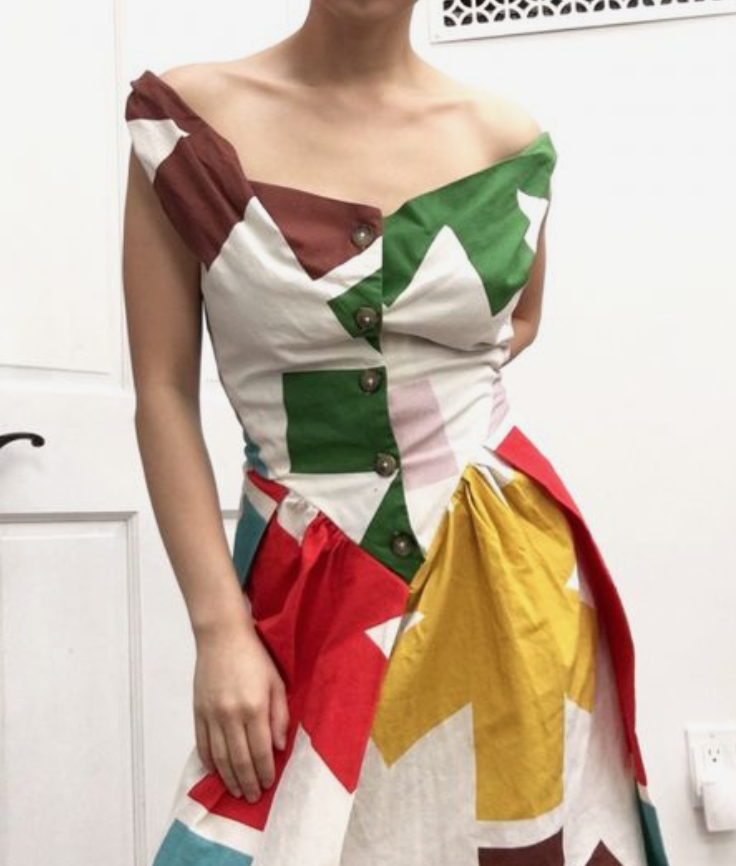 Credit: Depop via Pinterest
If your figure isn't what you'd like it to be, do explore the world of tailored clothing. This doesn't have to mean something obviously structured, such as the Roland Mouret dresses so popular in the early aughts. It can equally mean something like Vivienne Westwood's Anglomania, where cut is everything when it comes to how well the garment fits.
Don't wear… shorts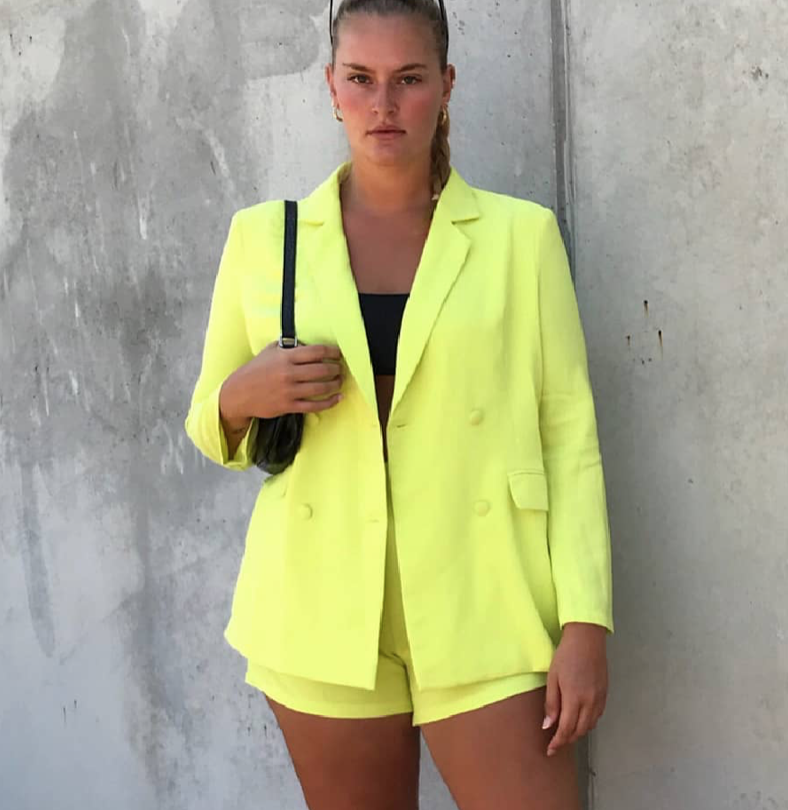 Credit: @showpo via Instagram
Even if it's a really hot day, don't be tempted to pull out your shorts. And dressing them up with a fancy top is unlikely to cut the mustard either. The one possibility that might make shorts acceptable for the stylish over-50 individual is if it's a tailored suit, complete with slouchy, oversized blazer in a color that is resolutely not suitable for gardening.
Do wear… a long-sleeved midi dress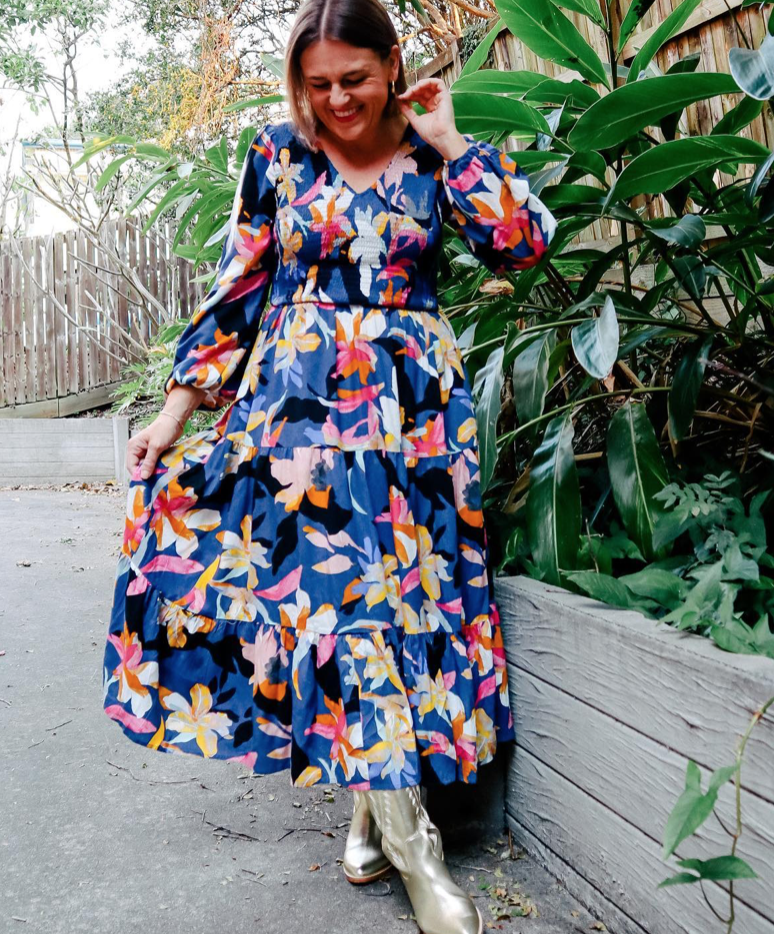 Credit: @prettychuffed via Instagram
You might think that the long-sleeved midi dress has had its day but a quick look around most stores will show you that that's not the case. And rightly so. A long-sleeved midi, whether in a floral, patterned or plain fabric can be cool, comfortable and effortlessly stylish. Without a tight waistband, it's also a great choice for indulging in the wedding breakfast in comfort.
Don't wear… anything too tight or too short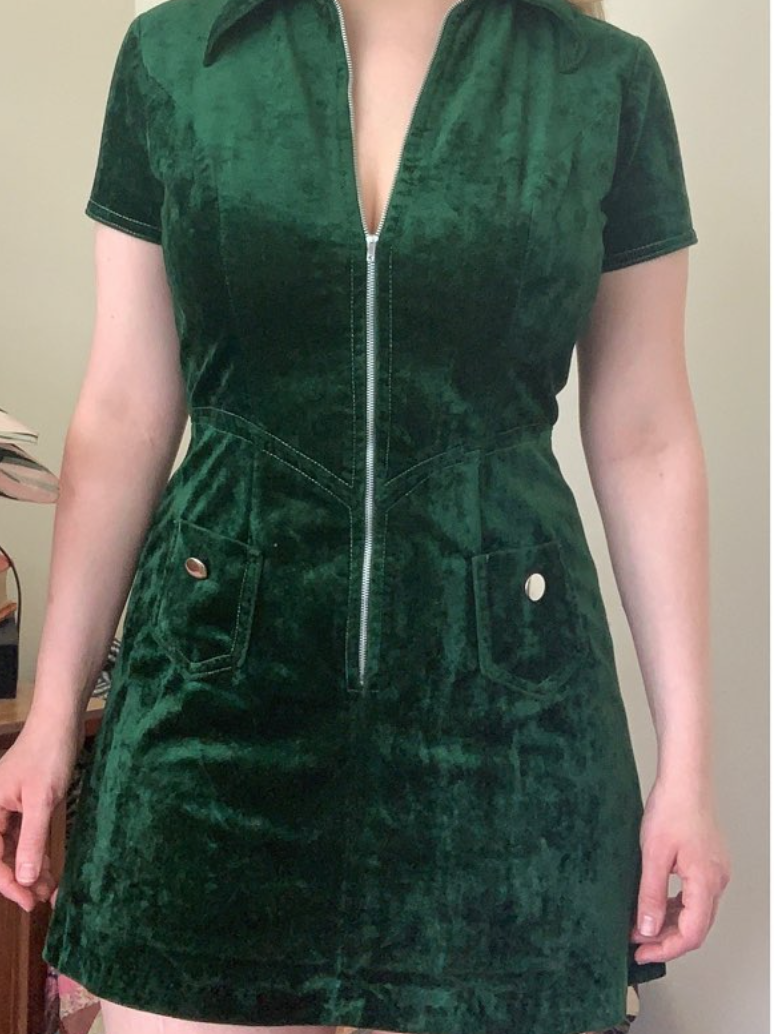 Credit: @clothsofgold via Instagram
Anything that's too tight or too short risks attracting the wrong sort of attention. Even if you aren't deliberately picking a short or tight outfit, do check the fit. If in doubt, size up. Something that's slightly too large can always be altered and, in any event, almost always looks better – and often in a rather luxurious way – than something that's too tight.
Do wear… statement shoes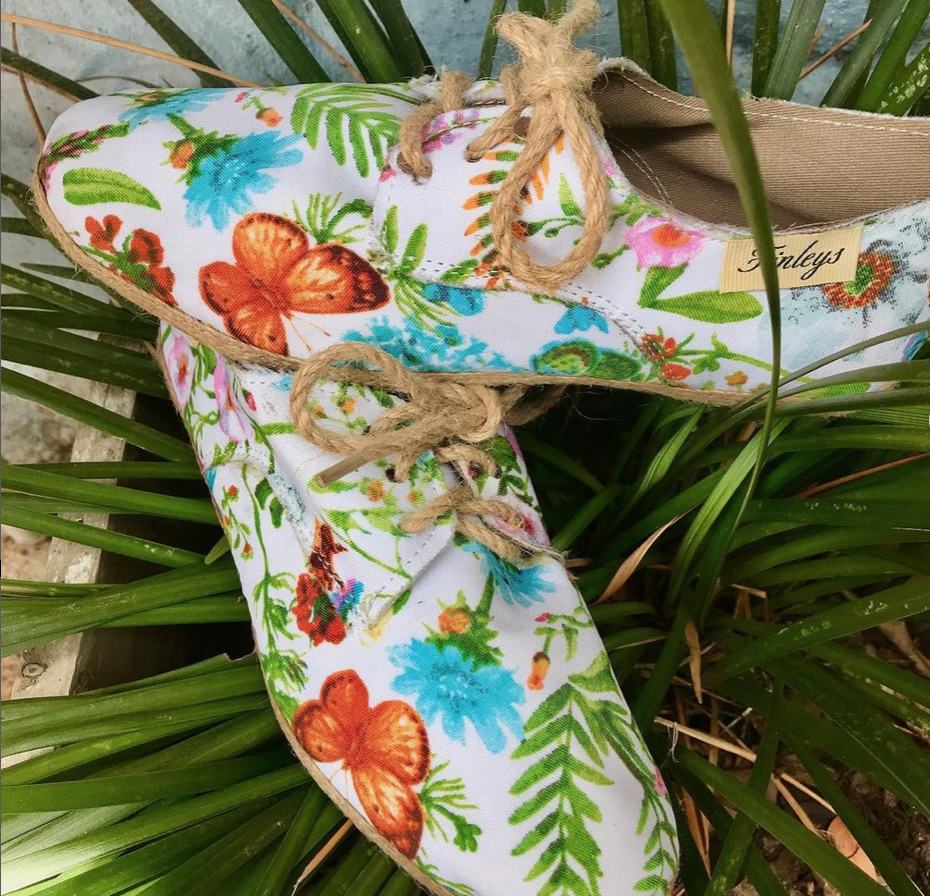 Credit: @finleys_shoes via Instagram
Yes, a wedding tends to mean a long day, and you'll want your feet to be comfortable. However, this doesn't mean you have to stick to boring, orthopaedic-style shoes! Even flat shoes can be statement shoes – promise. For instance, think about bright, jewelled colours – often easier to pull off with your footwear than with your clothes – or embellishments such as a large bow.
Don't wear… anything that makes your daughter groan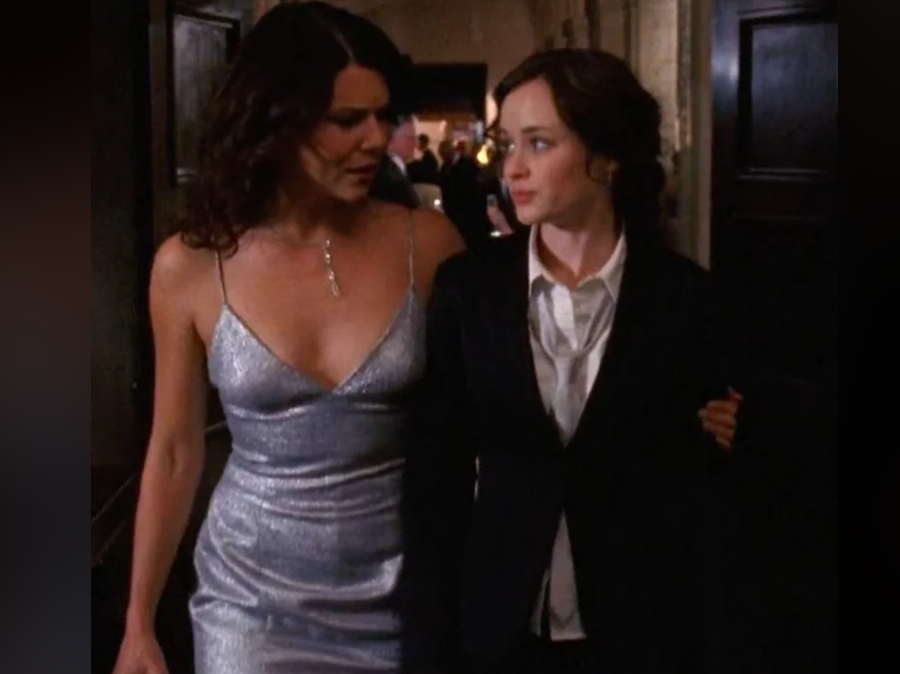 Credit: @filmlorelai via Reddit
There's often a good reason for not giving your daughter a veto over your outfit – not least because her reaction might be influenced by her desire to borrow the piece in question. However, a heartfelt reaction or thoughtful advice from your daughter (or sister or friend) – even if you take it with a pinch of salt – can be helpful.
Do wear… something vintage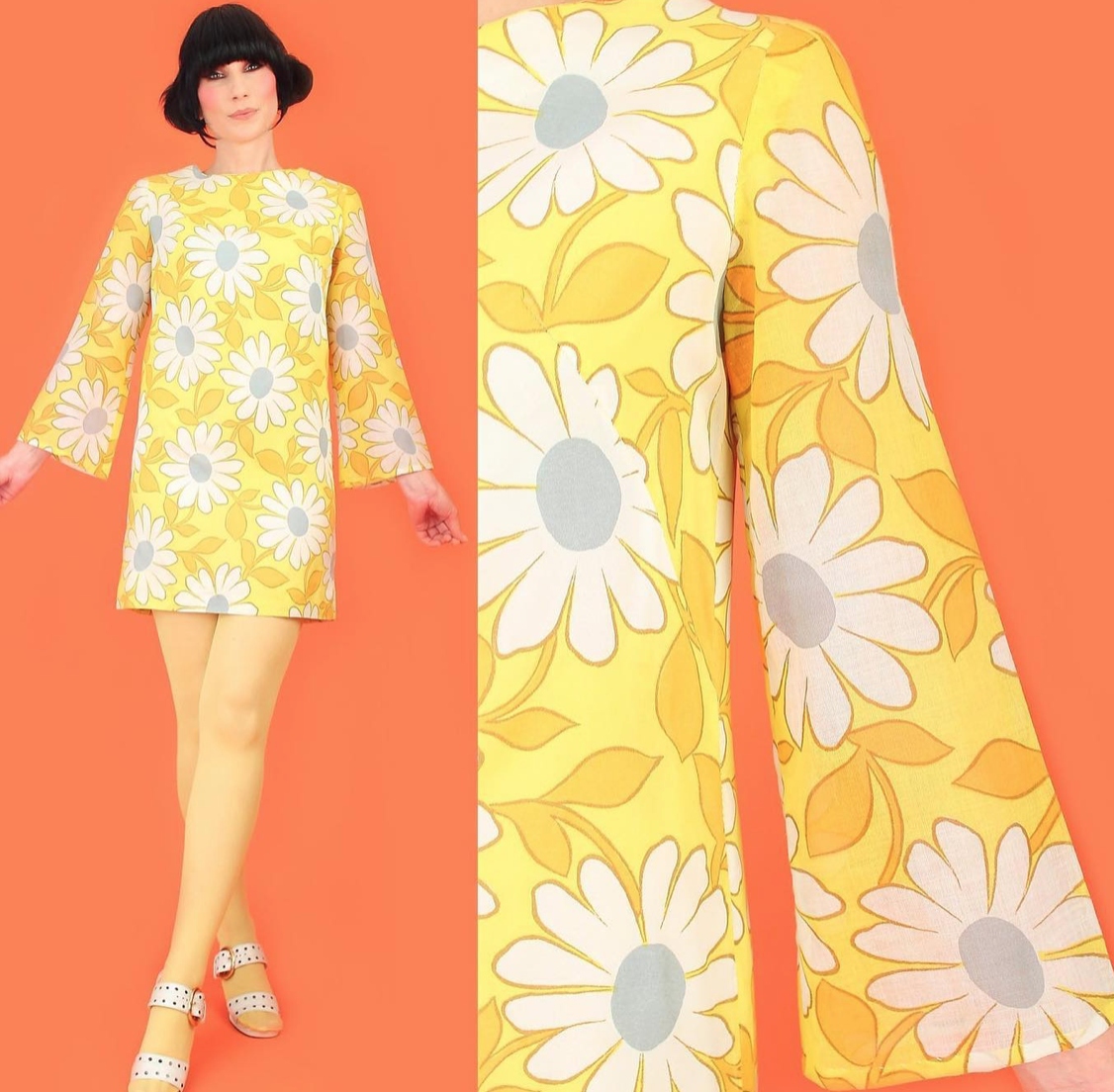 Credit: @hellhoundvintage via Instagram
Vintage clothes are big news right now. You might already be a fan of your local thrift store or online selling site but, if not, wearing vintage is a great way to avoid turning up in the same outfit as someone else. And, of course, you might already have the perfect outfit hanging in your closet.
Don't wear… something just because someone else likes it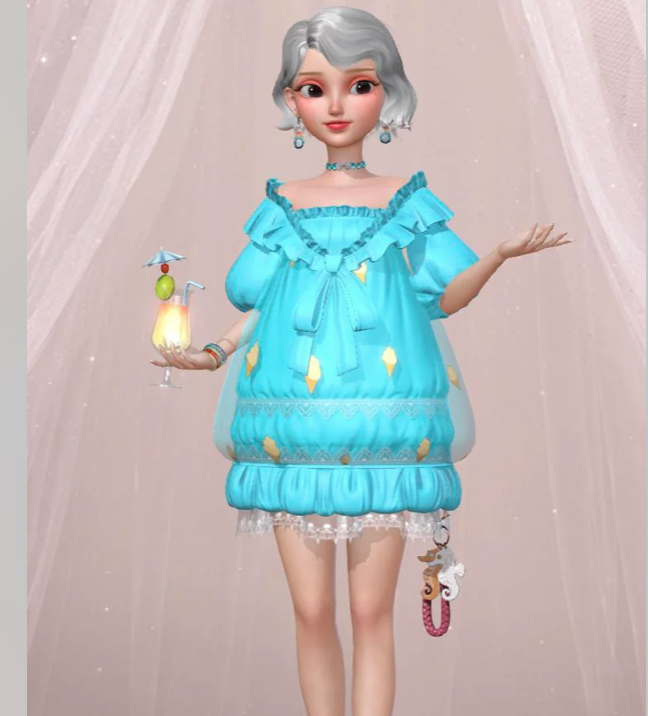 Credit: Arthist_museumbitch via Reddit
If you're not very confident about your clothing choices, it can be tempting to ask for advice. However, if you do this, do make sure you also listen to your gut instinct. Even if someone else says something looks marvelous on you, if you don't believe it, you won't feel good in it.
Do wear… something hired or borrowed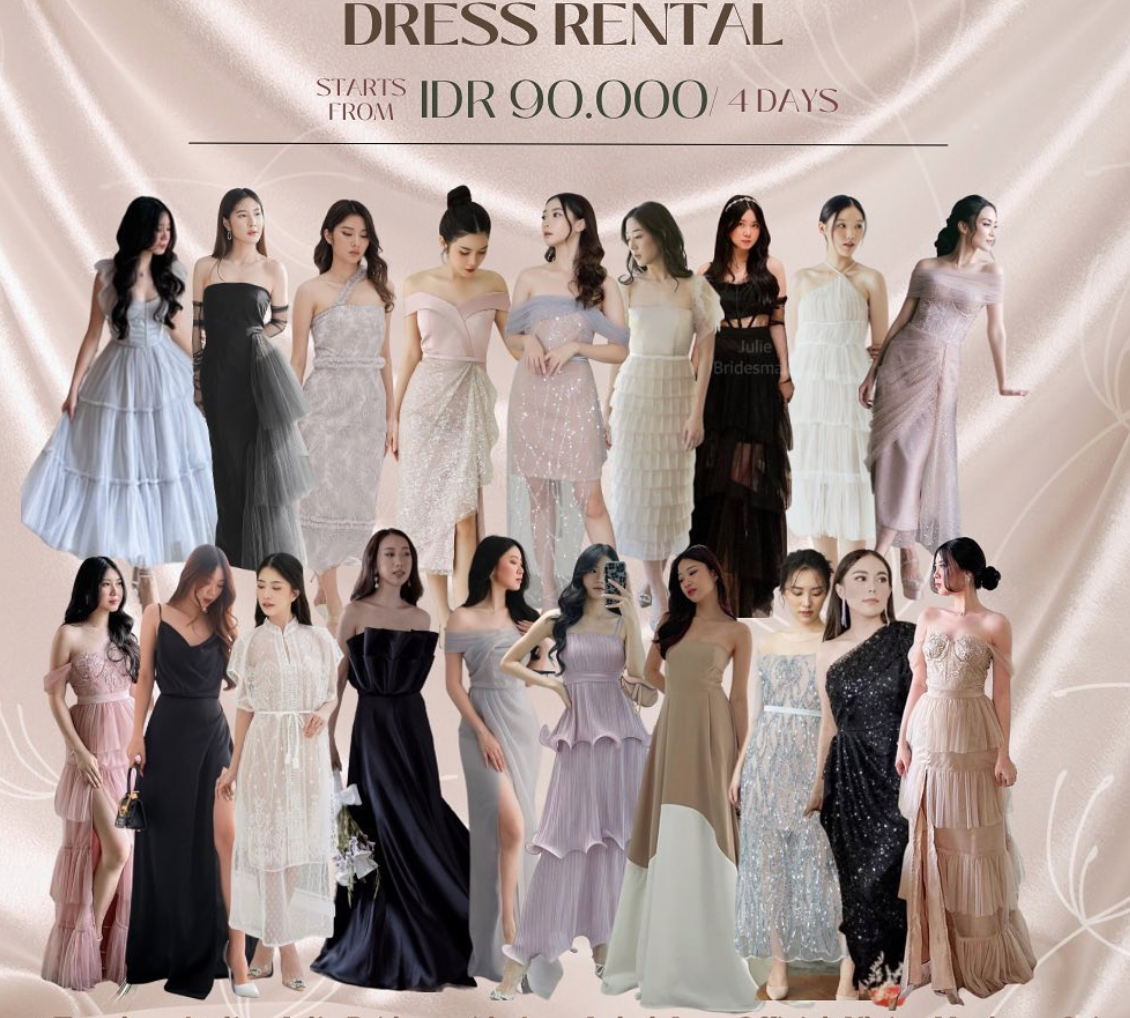 Credit: @laelstudio.id via Instagram
If you go to a lot of weddings or you've been invited to one that you want to really dress up for, why not borrow or rent an outfit. You might have a similar-sized friend or sister who'd be delighted to lend you something. Alternatively, dress rental is booming and will allow you to wear a designer outfit for a fraction of the retail price.
Don't wear….the same outfit as your daughter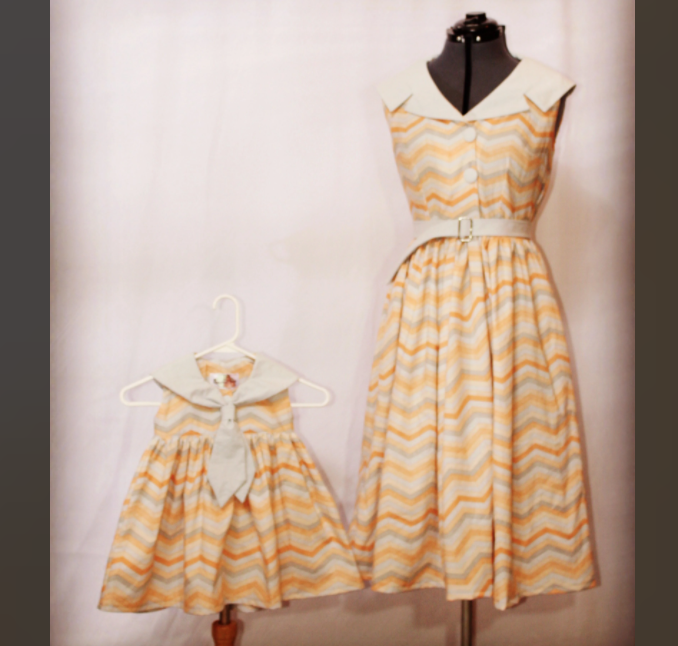 Credit: MinniePearlVintage via Reddit
Yes, mini-me or "mommy and me" outfits are definitely having a moment. However, no matter how cute the result, they're a little too "look at me" for a wedding. And, even assuming your daughter is far from being a toddler, matching outfits on older mom and daughter pairings are just as twee – at least at someone else's wedding.
Do wear….a fabulous brooch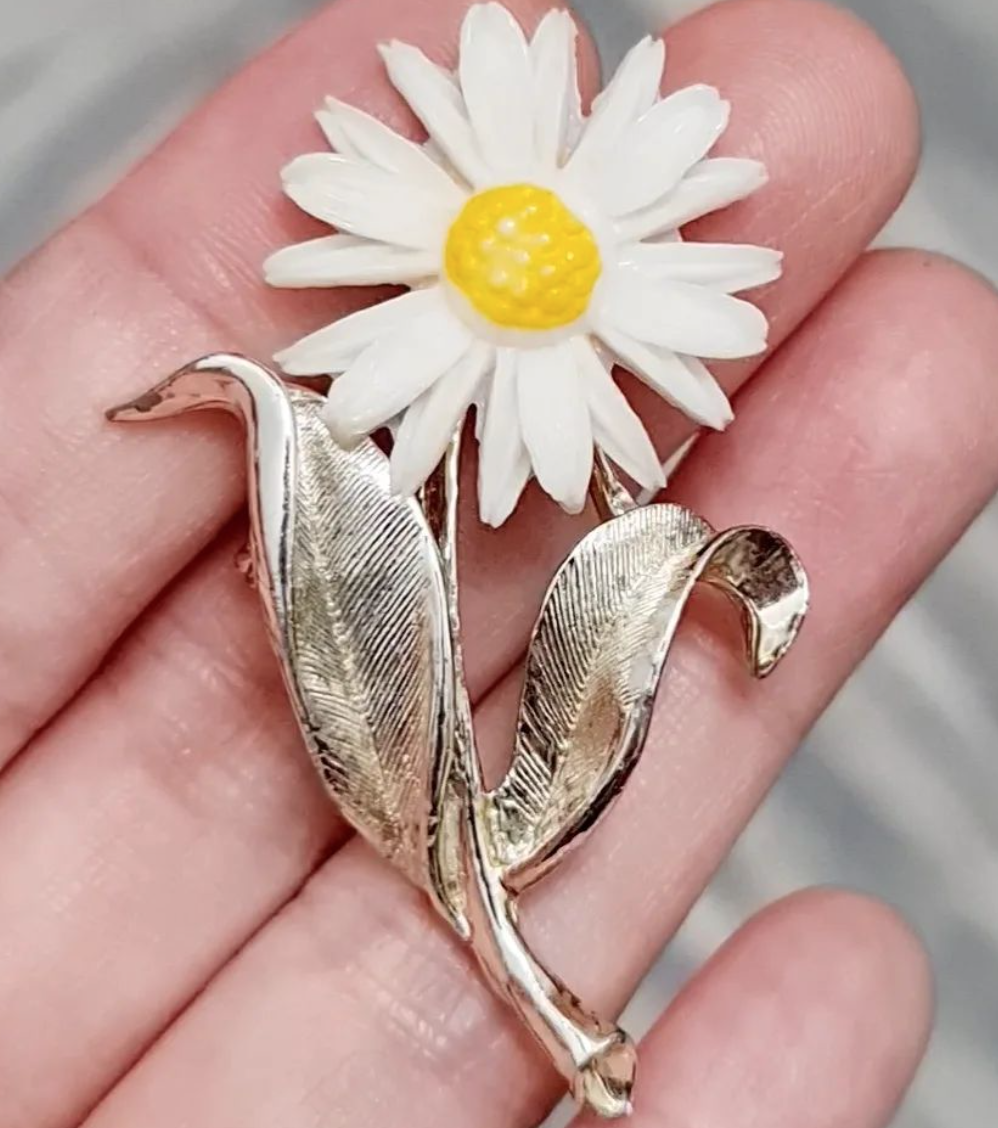 Credit: @jewelry_diary via Instagram
Even if you're not much of a jewelry person, do consider a brooch. Whether it's a handmade contemporary piece, an heirloom from your granny, or something quirky you found while thrift-shopping, a brooch can be a statement piece that can lift your outfit from the perfectly respectable to the absolutely fabulous.
Don't wear….your work clothes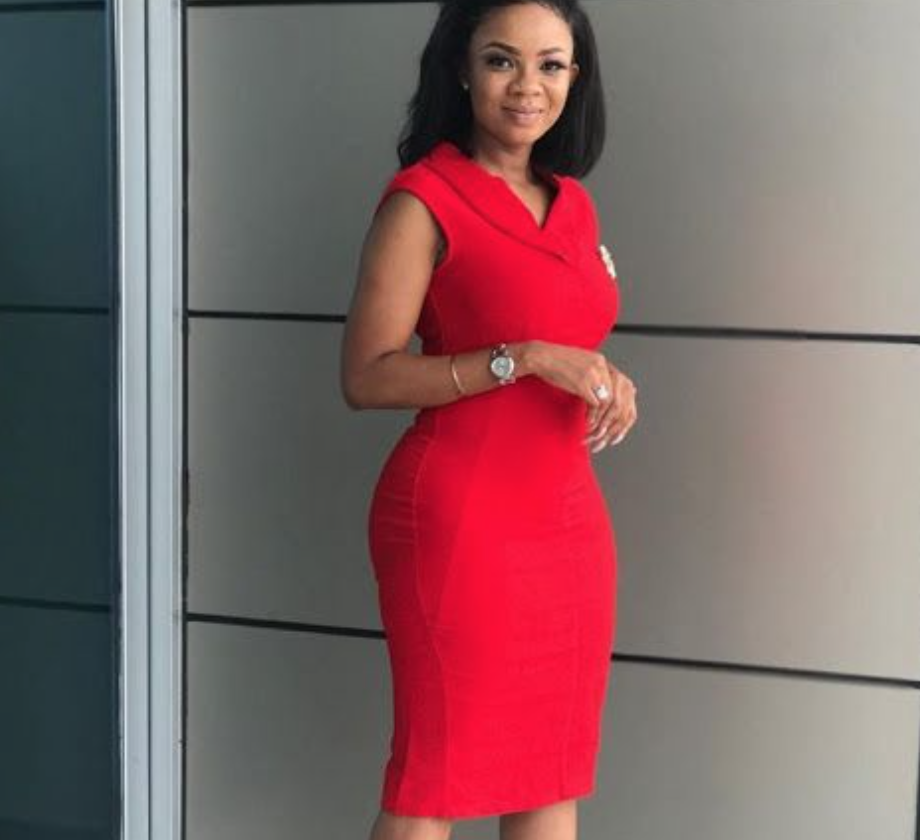 Credit: Amazon.com via Pinterest
You might well have some wonderfully tailored work clothes that are the envy of all your co-workers. However, a wedding is no place for dressing as if you're about to address a board meeting. Apart from anything else, wearing your work clothes is unlikely to be conducive to relaxing and enjoying the moment.
Do wear….eyeglasses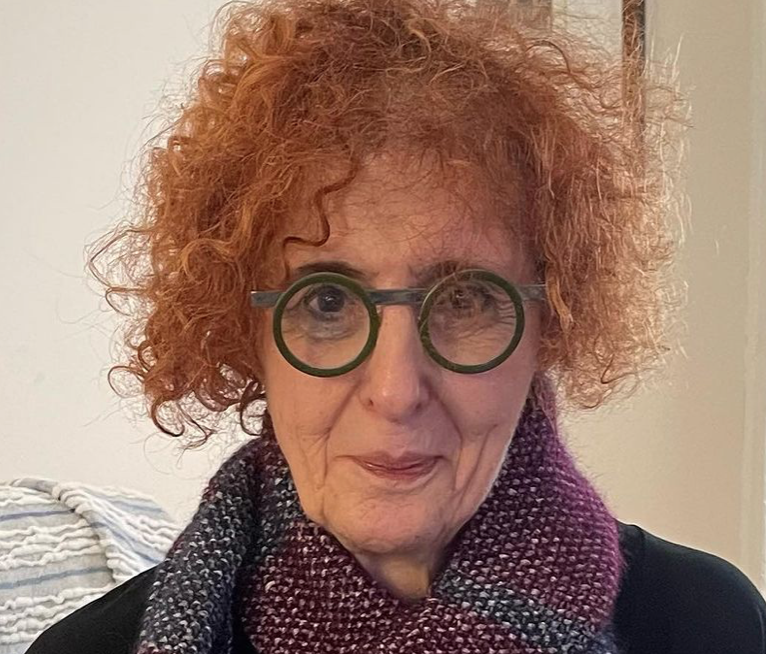 Credit: @_faboverfifty via Instagram
If you normally wear eyeglasses, don't leave them at home just because it's a wedding. You won't want to risk the embarrassment of failing to recognize cousin Bob or even that fellow you used to work with. And, if there's a menu, it's better to be able to read it yourself than ask your neighbor to do it for you.
Don't wear….something you haven't already tried on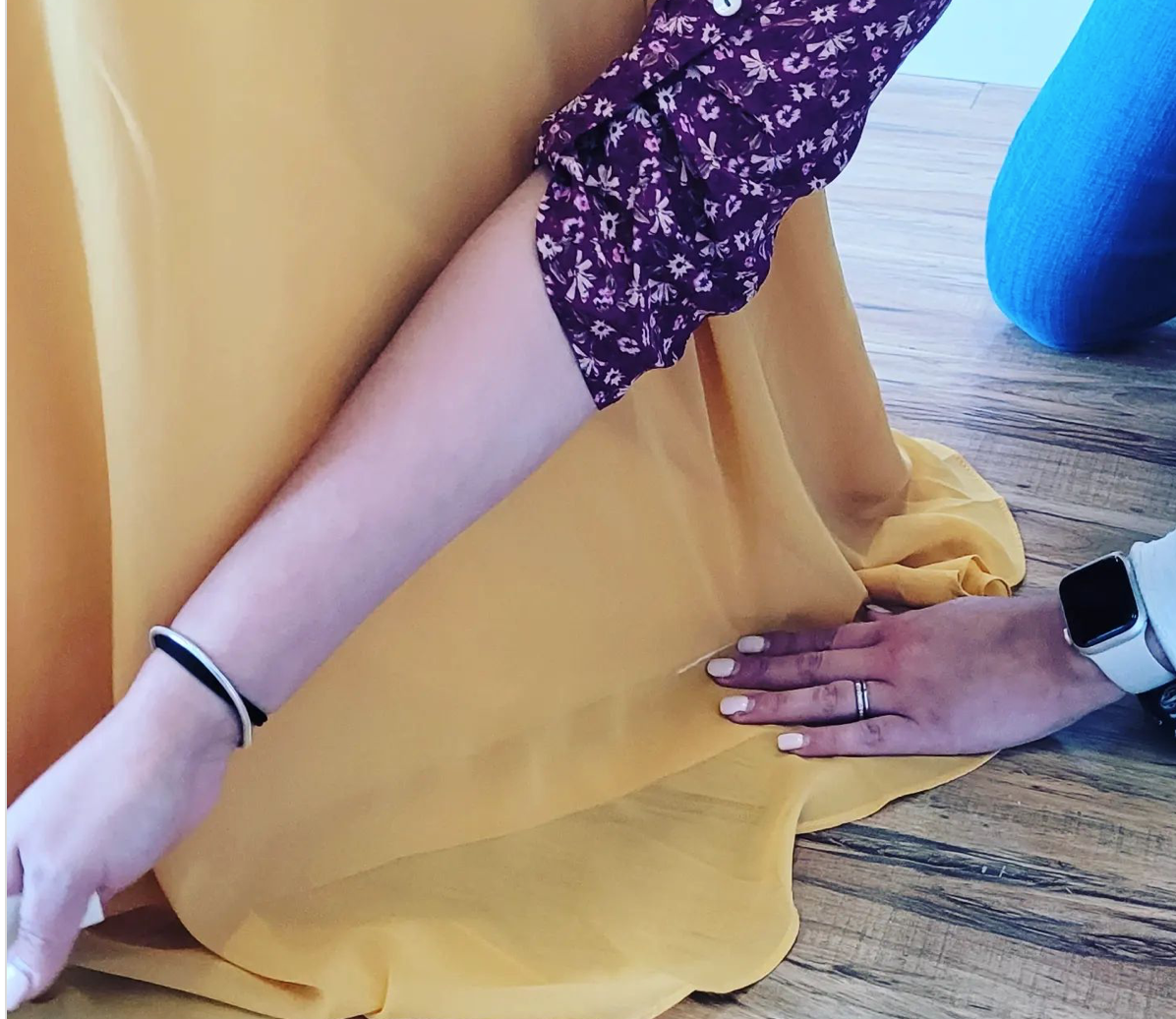 Credit: @theworkshoptailors via Instagram
We've all done it: panic bought an outfit for a special event – and possibly paid over the odds on delivery charges to ensure it arrives in time. However, make time to try on your outfit before the day of the wedding. Half an hour before leaving for the church is not enough time to make alterations or come up with a Plan B.
Do wear….your favorite lipstick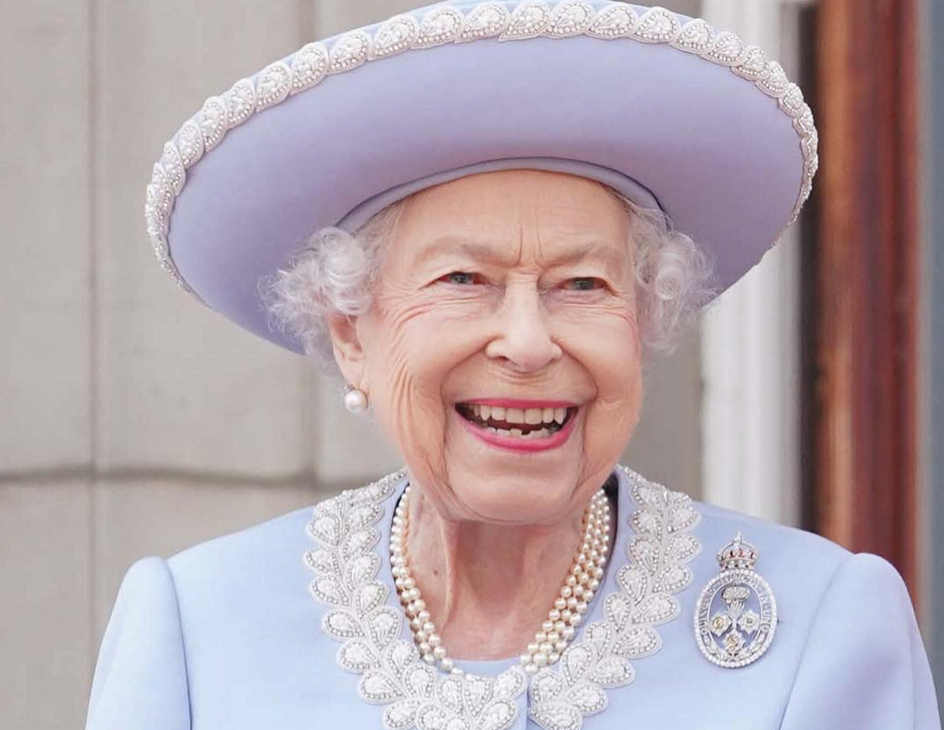 Credit: @fill.t via Instagram
Take a leaf out of the book of the late Queen Elizabeth II – and don't forget your lipstick. Choose a favorite shade that not only suits your outfit but also your skin and teeth. And make sure you pop the lipstick in your handbag or pocket to facilitate occasional refreshing.
Don't wear….your own wedding dress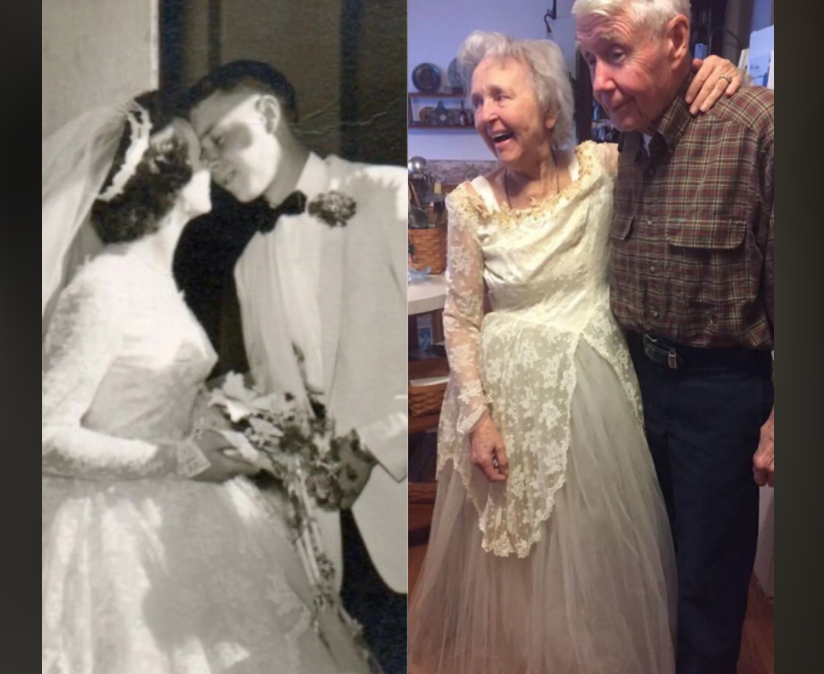 Credit: geisslereliz via Reddit
You might want opportunity to re-wear your own wedding dress. However, just because you can still fit into it, someone else's wedding is no place to prove it. The temptation is likely to be greatest if your wedding dress wasn't a traditional white gown or it was – but the bride at this wedding will be wearing something rather different.
Do wear….homemade clothes
Credit: @kristen.morita via Instagram
If you're a skilled seamstress or lucky enough to have one on speed dial, don't be shy of wearing your homemade clothes – even to a wedding. Chances are that they'll attract attention for all the right reasons and perhaps even inspire others to have a go themselves.
Don't wear….anything with a slogan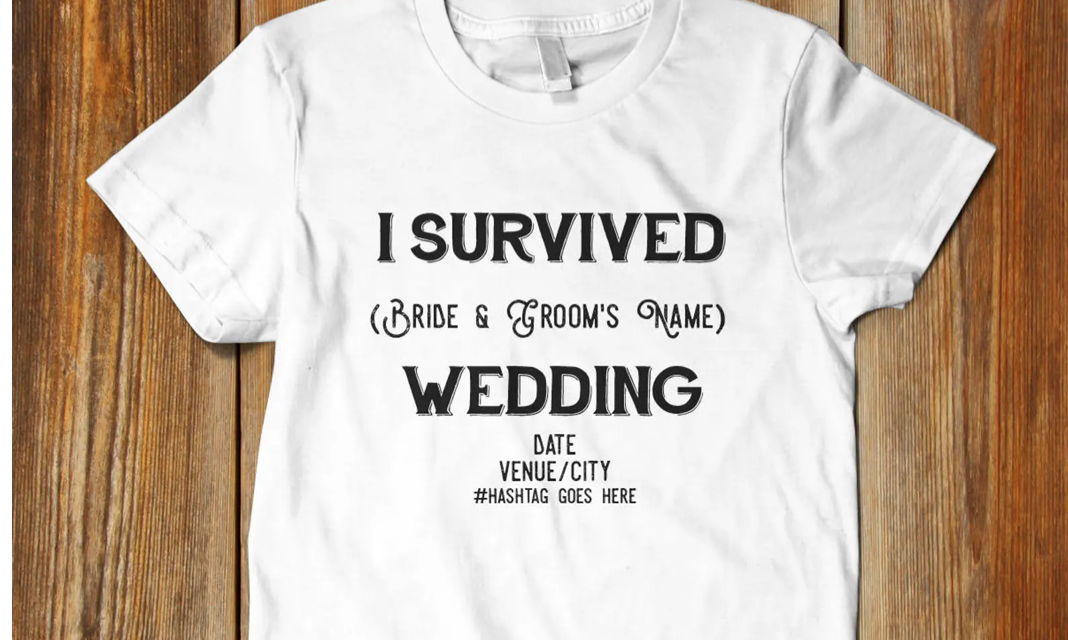 Credit: FreshThredz via Etsy
No matter how pertinent you think it is or how much you reckon the bride and groom will appreciate it, clothing with slogans is best avoided. Not only is it likely to be too casual for the majority of weddings, there's always the risk of your slogan offending someone.
Do wear….gloves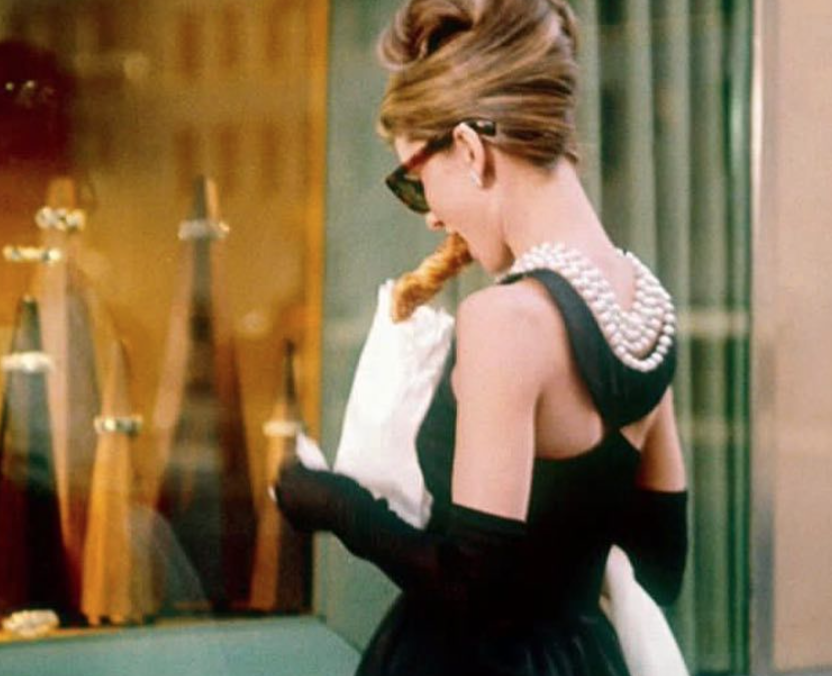 Credit: Harper's Bazaar Germany via Pinterest
It isn't only 1950s' starlets and people building snowmen who can get away with a pair of gloves. A wedding often involves a fair amount of hanging about and, if it's a winter wedding, that can mean getting rather chilly. An elegant pair of leather, cashmere or merino gloves chosen to coordinate with your outfit can really help keep you cozy.
Don't wear….fur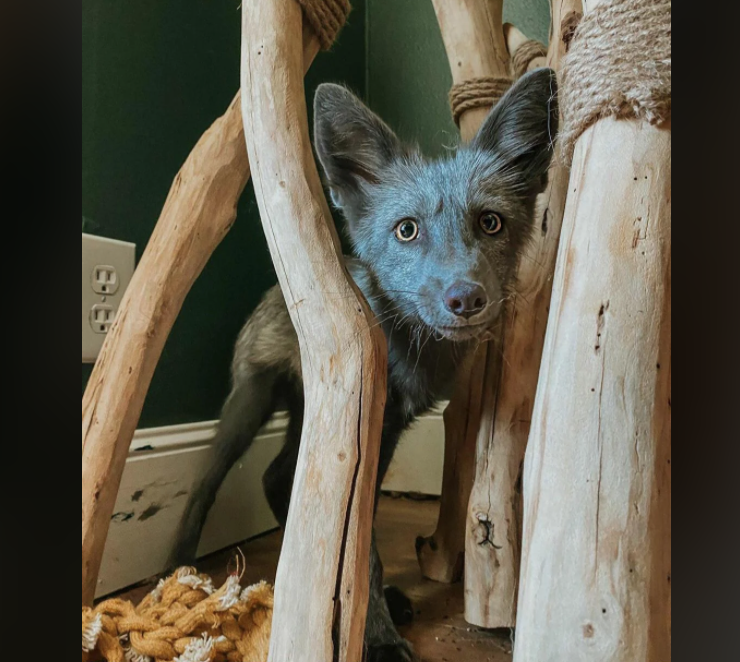 Credit: @juniperfoxx via Instagram
Just in case you've missed the memo, fur is most definitely – to appropriate a quote from someone (Nancy Mitford) who was probably rarely seen without a fox fur around her neck – non-U nowadays. And, yes, this proscription applies just as much to heirloom pieces inherited from your grandmother as it does to new garments.
Do wear….a comfortable waistband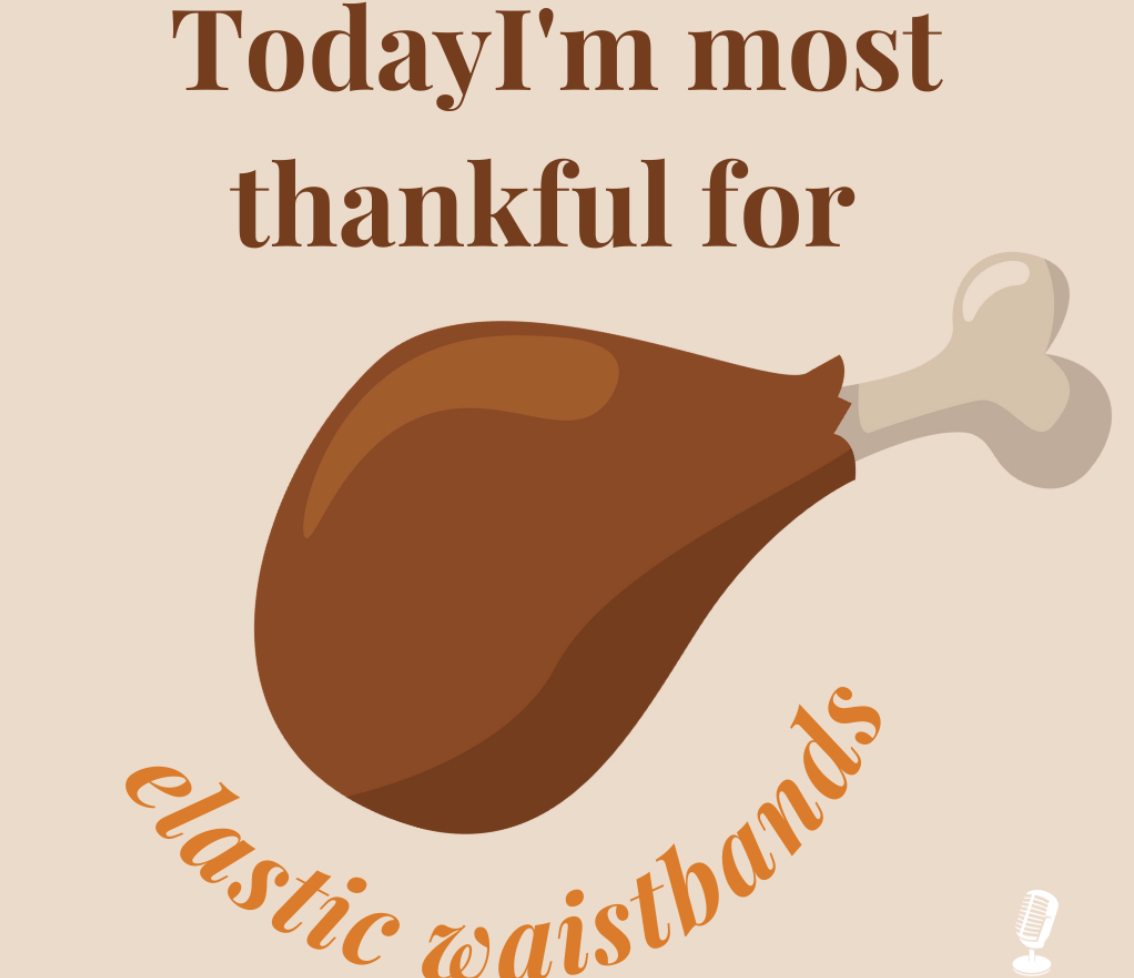 Credit: @whatshesaidtalk via Instagram
Most weddings involve a certain amount of eating. If you're at a wedding where the food is good – and we hope that you are – you won't want to be constrained by your waistband. Think about how you might pick an outfit for Thanksgiving or Christmas Day lunch and work along similar lines.
Don't wear….blood diamonds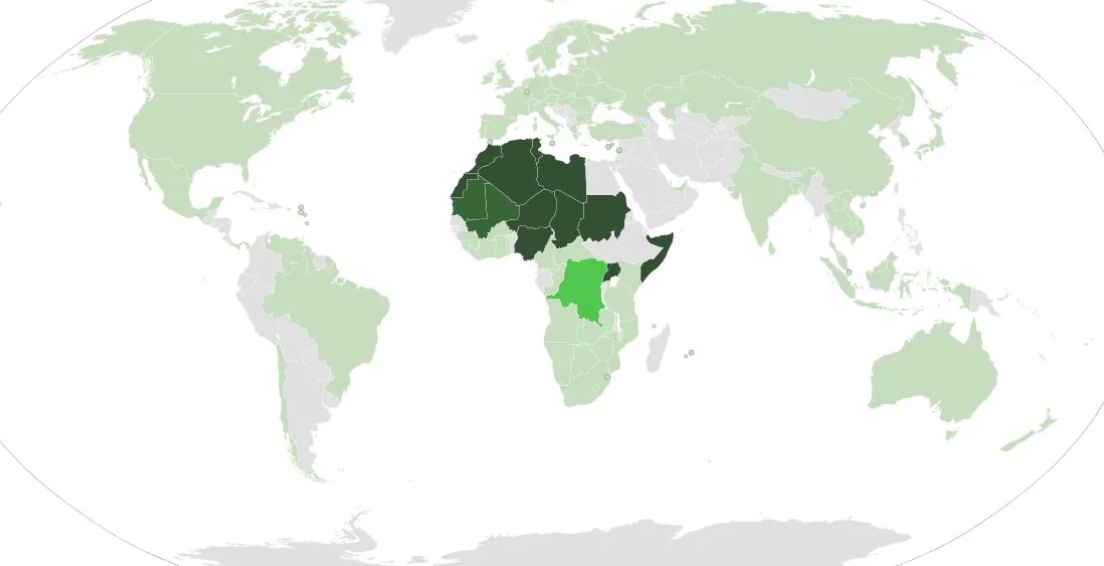 Credit: @AirborneRodent via Reddit
While it's true that the casual observer won't know whether your diamonds were mined in a war zone or not, you probably do. Wearing diamonds that have supported the funding of illegal conflicts is reprehensible at any time but wearing them to someone else's wedding might be considered bad karma all round.
Do wear….something that makes you stand tall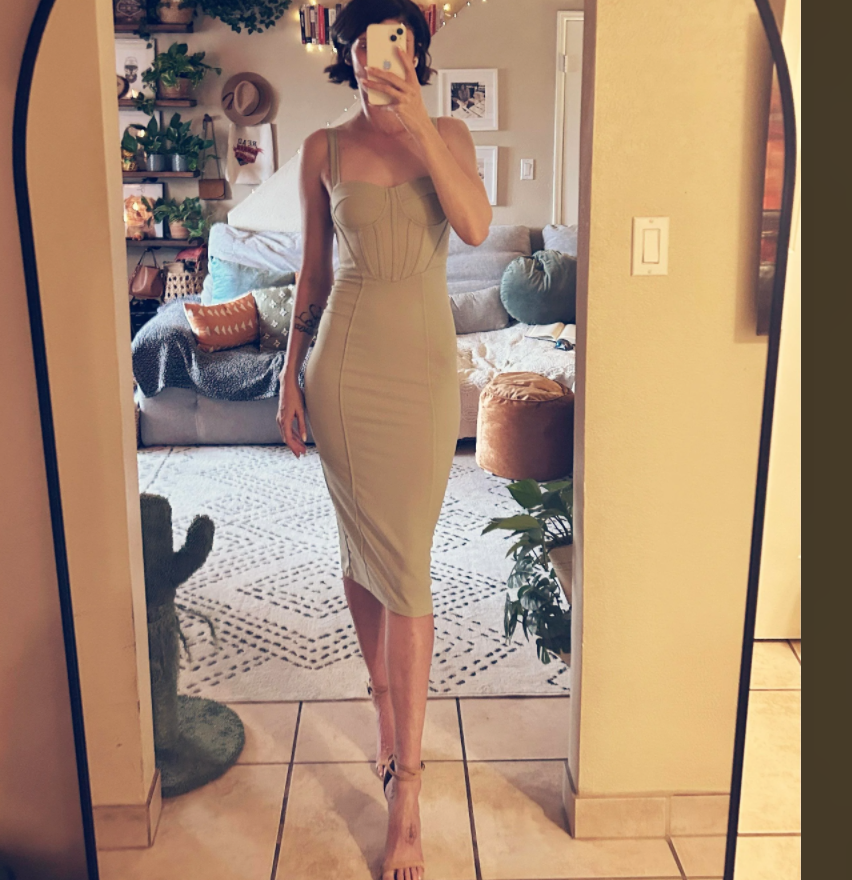 Credit: @irishkateart via Reddit
Whether you're five foot nothing or six feet without your heels, you want to stand tall and be proud of the space you occupy. Choosing the right outfit is key to this. If you feel confident in what you're wearing, you're more likely to pull your shoulders back, hold your head up high, and stand tall.
Don't wear….something just because the salesperson made you feel guilty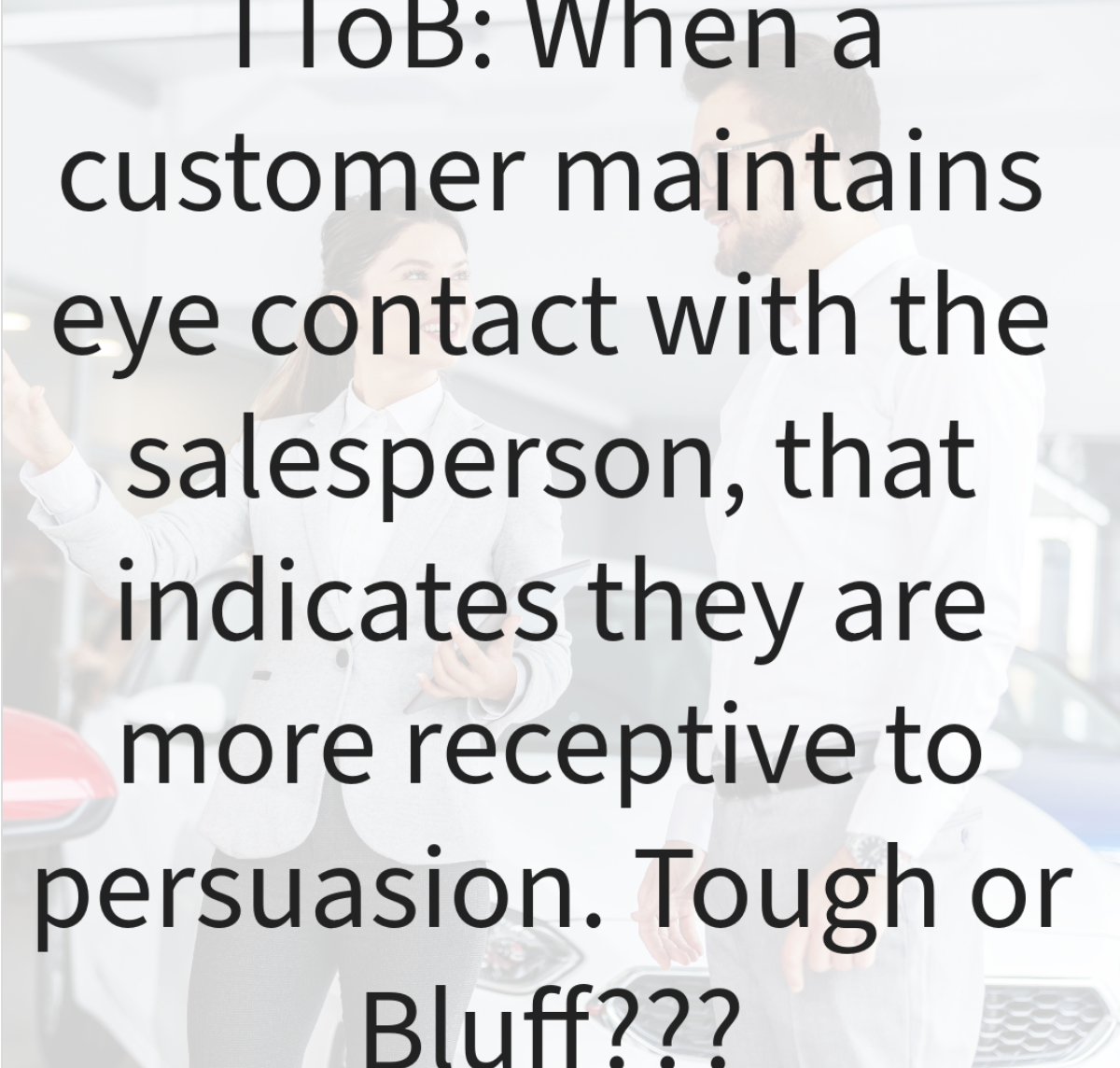 Credit: @psychologyinseattle via Instagram
Perhaps you booked a personal shopping session to find a wedding outfit or perhaps you just came across a particularly solicitous salesperson. However you came to buy an outfit, don't wear something just because you were talked into buying it or felt too guilty to leave empty-handed.
Do wear….something that photographs well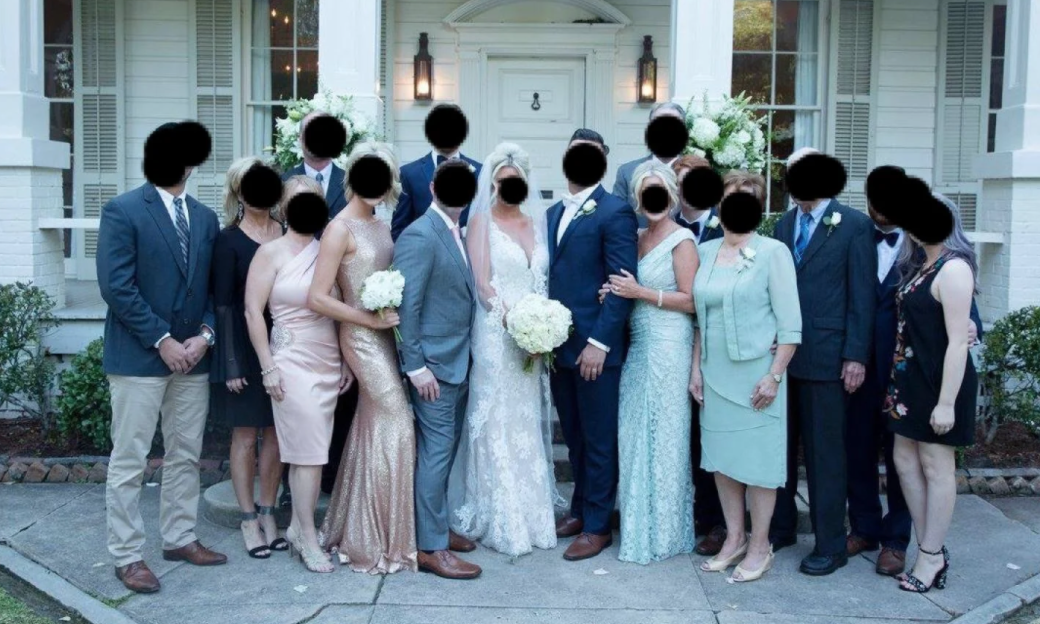 Credit: manbearpig102 via Reddit
No, the wedding isn't about you. However, chances are that you'll be in at least a few of the wedding photographs – both official ones and those taken by other guests. If some of these end up on social media, you'll be hoping to look as good as possible. Choosing clothes that photograph well can help. Look for solid colors, flattering necklines and non-sheer fabrics.
Don't wear….an overpowering fragrance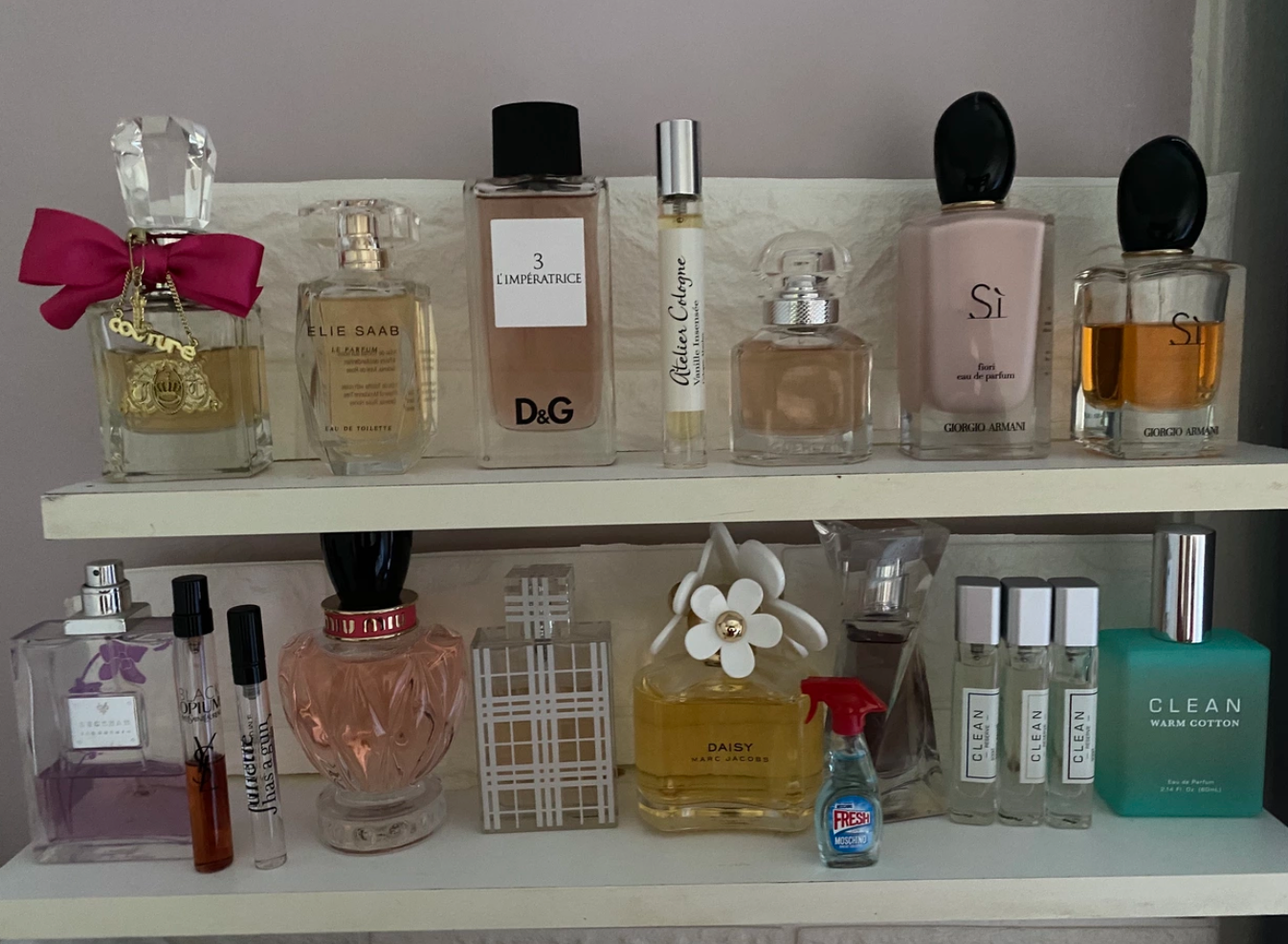 Credit: orenishe via Reddit
You might love your perfumes. However, think what it's like to find yourself trapped on a train or other confined space with someone wearing very strong scent. It can be quite over-powering. Now imagine a wedding function room filled with people wearing highly-scented perfumes and aftershaves. Opt instead for something more subtle or perhaps a lightly fragranced body lotion.
Do wear….bright colors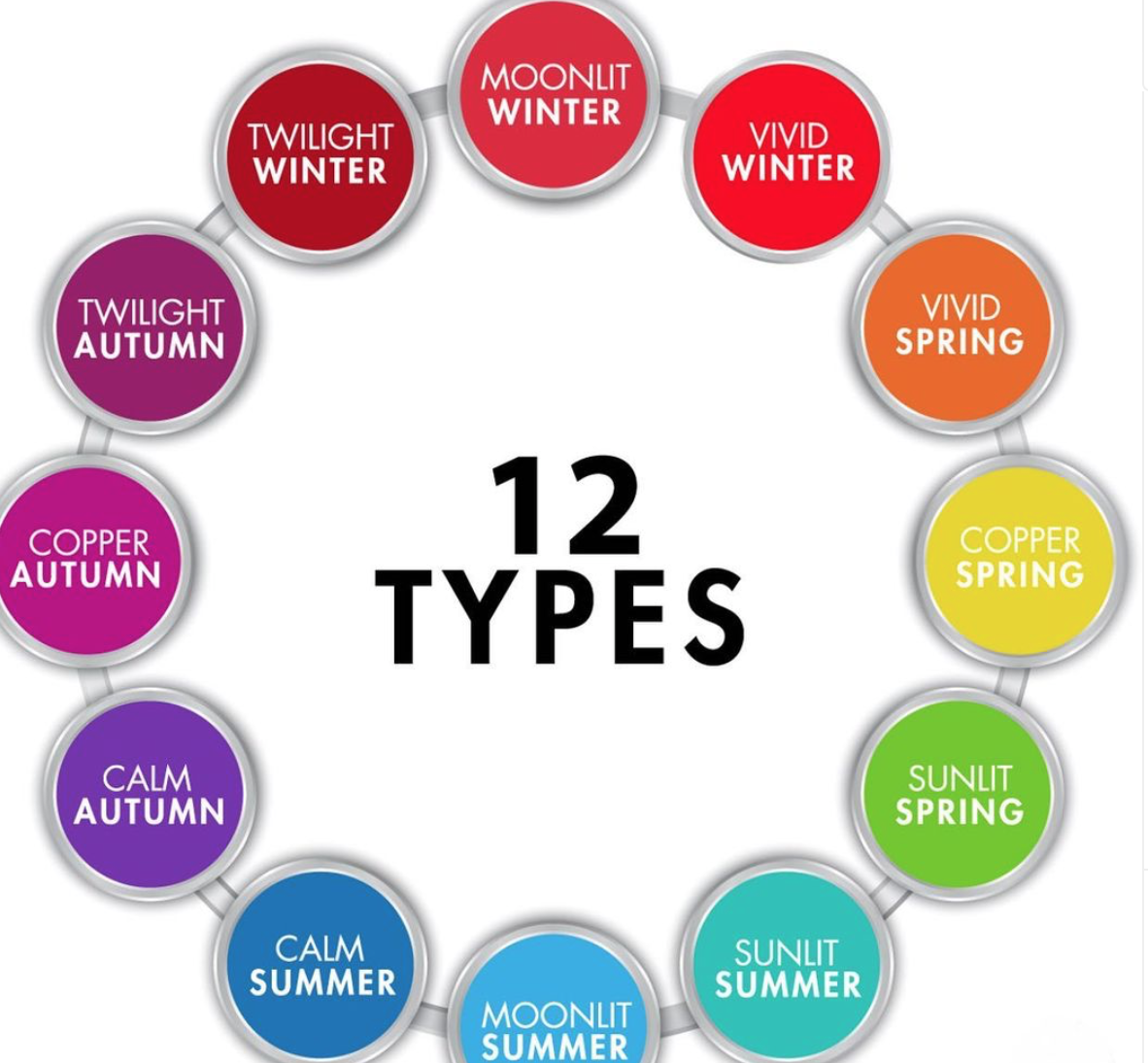 Credit: @yourcolorguru via Instagram
In your daily life, you might tend more towards a neutral palate for your wardrobe. However, weddings are a fabulous opportunity to wear bright colors – at least if they suit you. If you're not sure what colors make you look your best, why not investigate having your colors done! You can find out if you're a spring, summer, autumn or winter.
Don't wear….tan pantyhose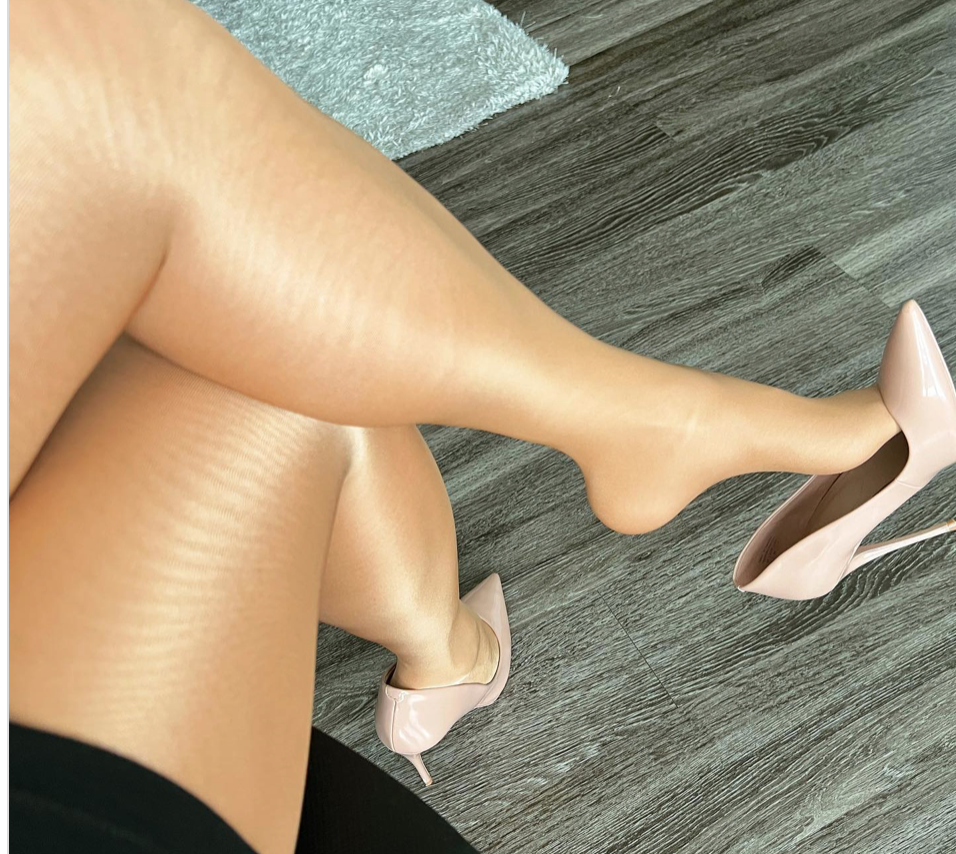 Credit: @stilettos.and.pantyhose via Instagram
We're definitely not saying don't wear pantyhose – because, after all, who wants cold legs! And we're not even saying don't wear tan pantyhose. However, what we are suggesting is that you choose your hosiery – style and color – with close reference to both your outfit and your own skin tone.
Do wear….something you've worn before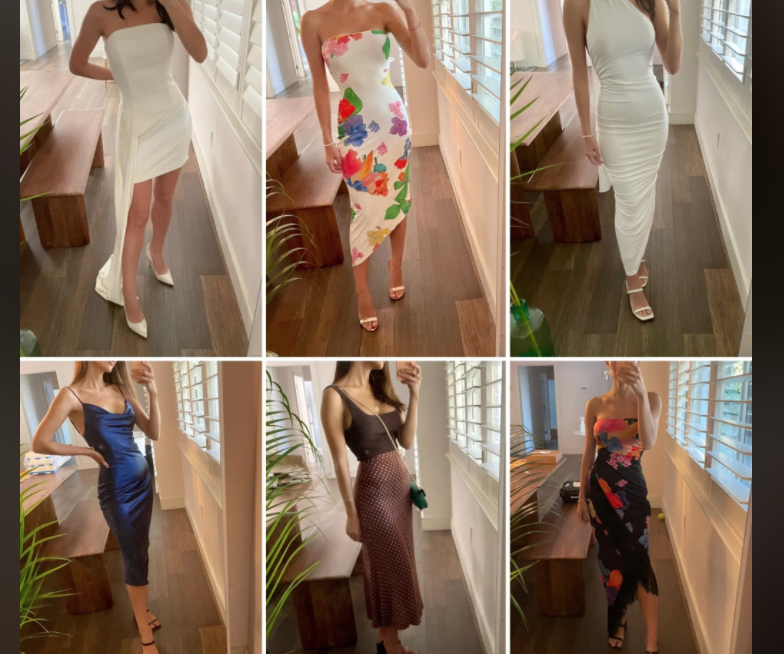 Credit: Icy_Strength via Reddit
It's easy to assume that a wedding must equal a new outfit. And, if you're attending regular weddings with the same crowd of people, there might be some justification for that feeling. If, however, weddings are an infrequent fixture in your day book, why not take the opportunity to wheel out an old favorite?
Don't wear….your mother's clothes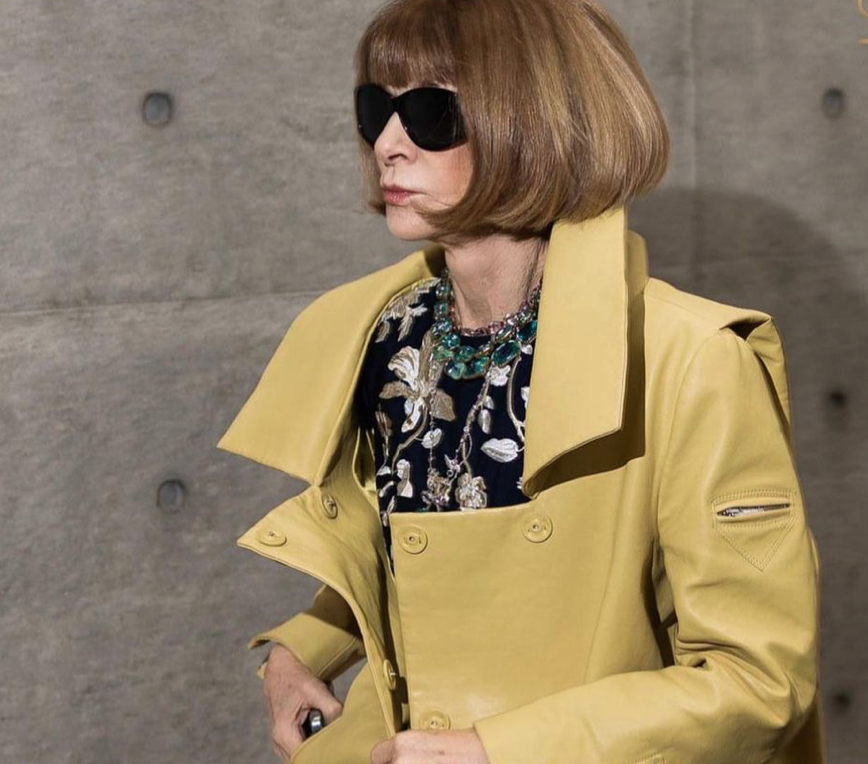 Credit: @wintourworld via Instagram
OK, so if you're over 50, you're probably well past the age where a "mommy and me" outfit appeals. However, even if your mother is Anna Wintour or Vera Wang, it's probably best not to look to her closet for inspiration. Knowing your own style – and wearing it with confidence – is the best approach.
Do wear….something that makes your heart sing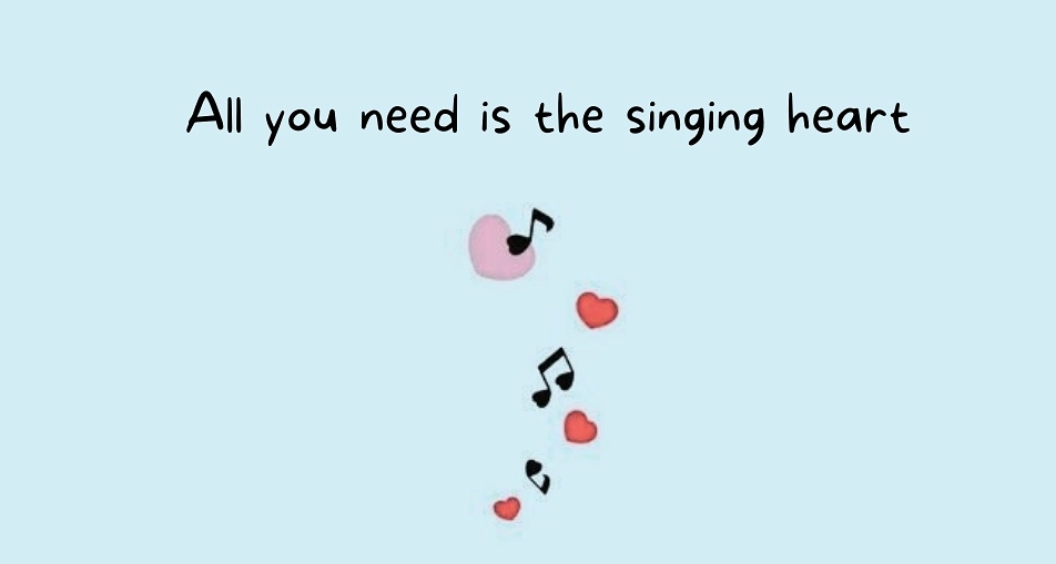 Credit: @wordswink via Instagram
It isn't just the bride who can use a wedding as an opportunity to wear something fabulous. Even when sticking to the socially-accepted constraints surrounding appropriate wedding-wear, it's possible for the average guest to find an outfit that makes their heart sing. If you have such an outfit, don't miss the chance to wear it!
Don't wear….fancy dress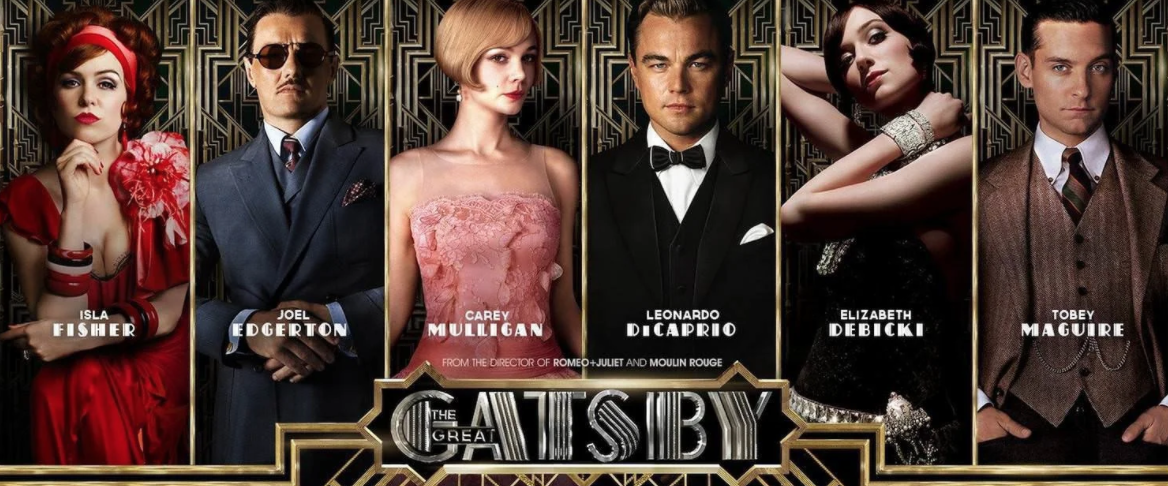 Credit: theteenagegentleman via Reddit
Even if the invitation stipulates fancy dress – and this is unlikely – don't, whatever you do, pick a polyester outfit from Amazon and think you're sorted. In the unlikely event of a dress code that invites you to wear fancy dress, think laterally. For instance, what about a gorgeous beaded, drop-waisted dress for a 1920s Great Gatsby-esque look?
Do wear….ethical jewelry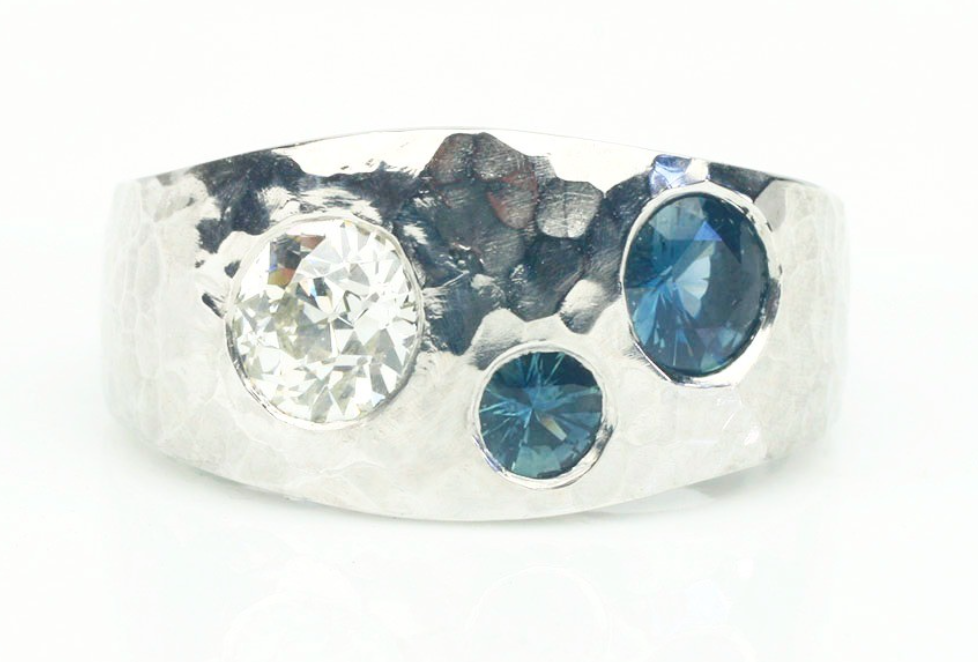 Credit: @ethicaljewelleryaustralia via Instagram
If you're lucky enough to have real jewels, it isn't only blood diamonds you need to avoid. Ethical jewelry (including gold and silver) has traceable sources and no negative impact on the environment or the people who mined or produced it. Yes, in wearing it, there's no label to this effect, but choosing it makes an important contribution to a more ethical world.
Don't wear….a massive hat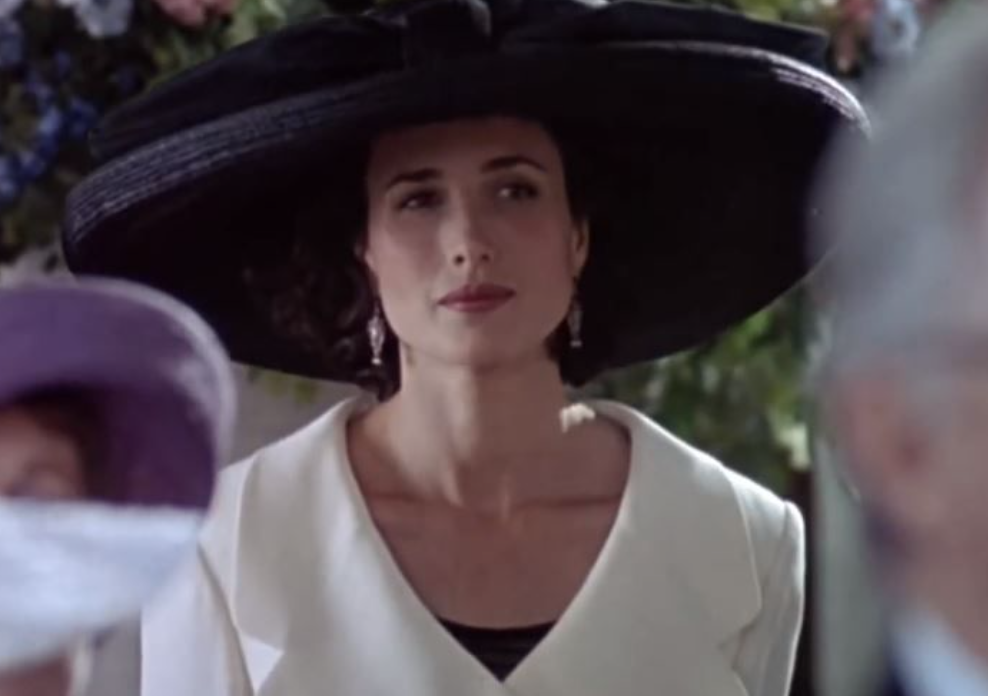 Credit: Titus Belgard via Pinterest
Unless you're the bride's mother or, possibly, the groom's mother (in which case your hat should probably be slightly smaller than the mother of the bride's) don't be tempted to wear anything that looks like a flying saucer. Unless perhaps it's a Royal wedding, very large hats are most definitely the prerogative of members of the wedding party only.
Do wear….something to keep your legs warm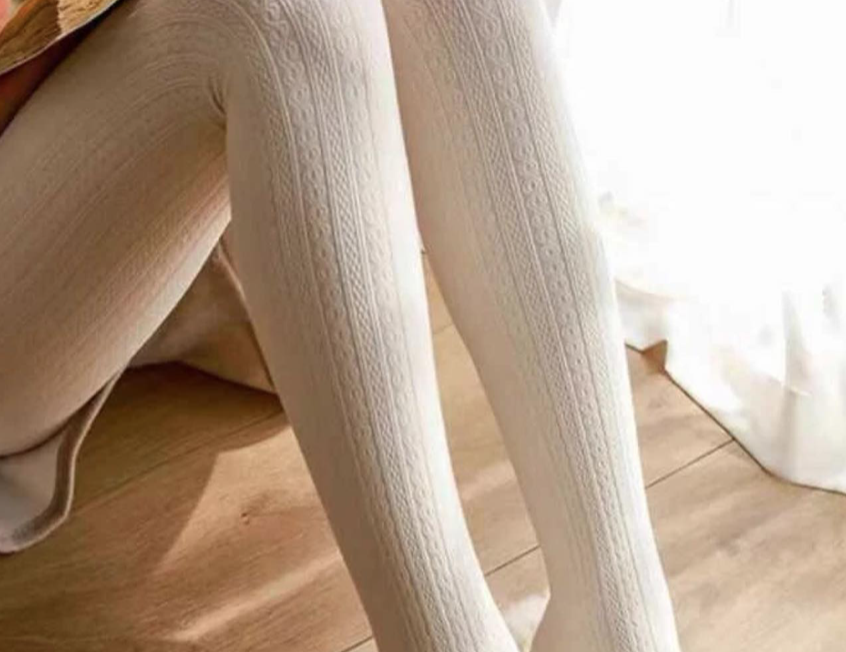 Credit: @the_rosashop via Instagram
You can be wearing the most fabulous outfit in the world but, if your legs are cold, you'll be miserable. While we're not advocating thermal leggings or thick cords, some sheer pantyhose or even some subtle fishnets could make all the difference to your wedding day comfort.
Don't wear….anything "too Barbie"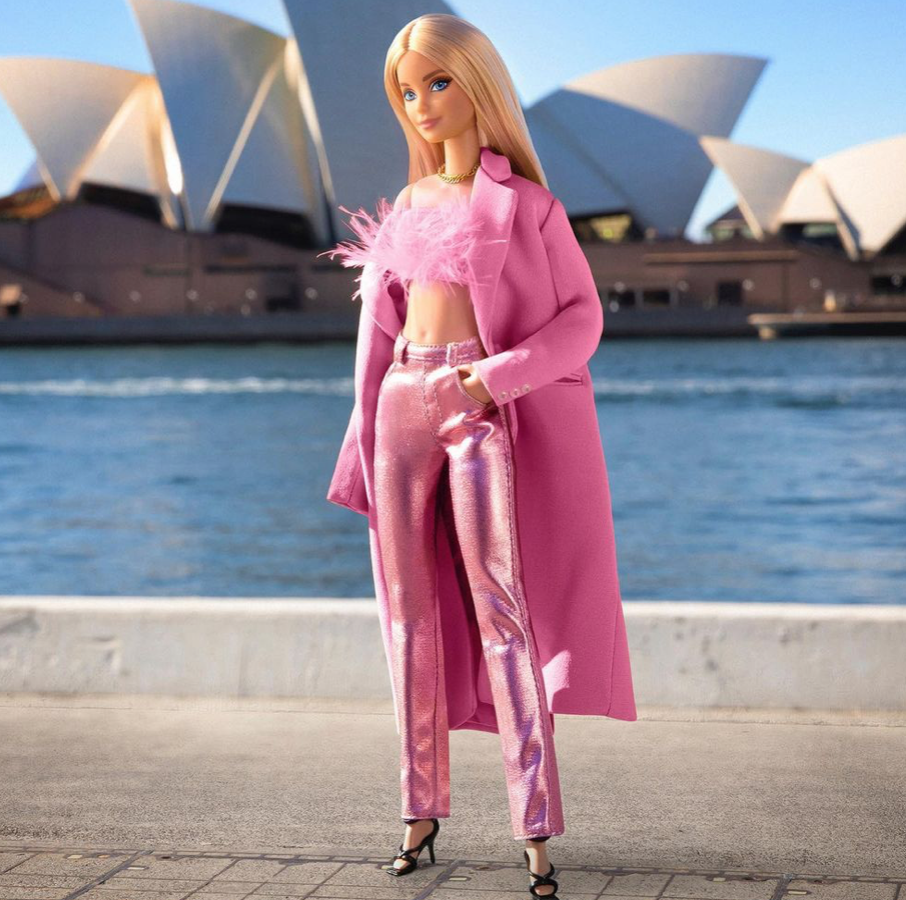 Credit: @barbiestyle via Instagram
Something – or someone – else currently having a moment is Barbie. However, even if you do bear more than a passing resemblance to Margot Robbie, dressing in vivid bubblegum pink is another clothing choice that is too "look at me" for someone else's wedding. And this isn't really an age thing; it's good advice for anyone over the age of about five.
Do wear….a flower in your hair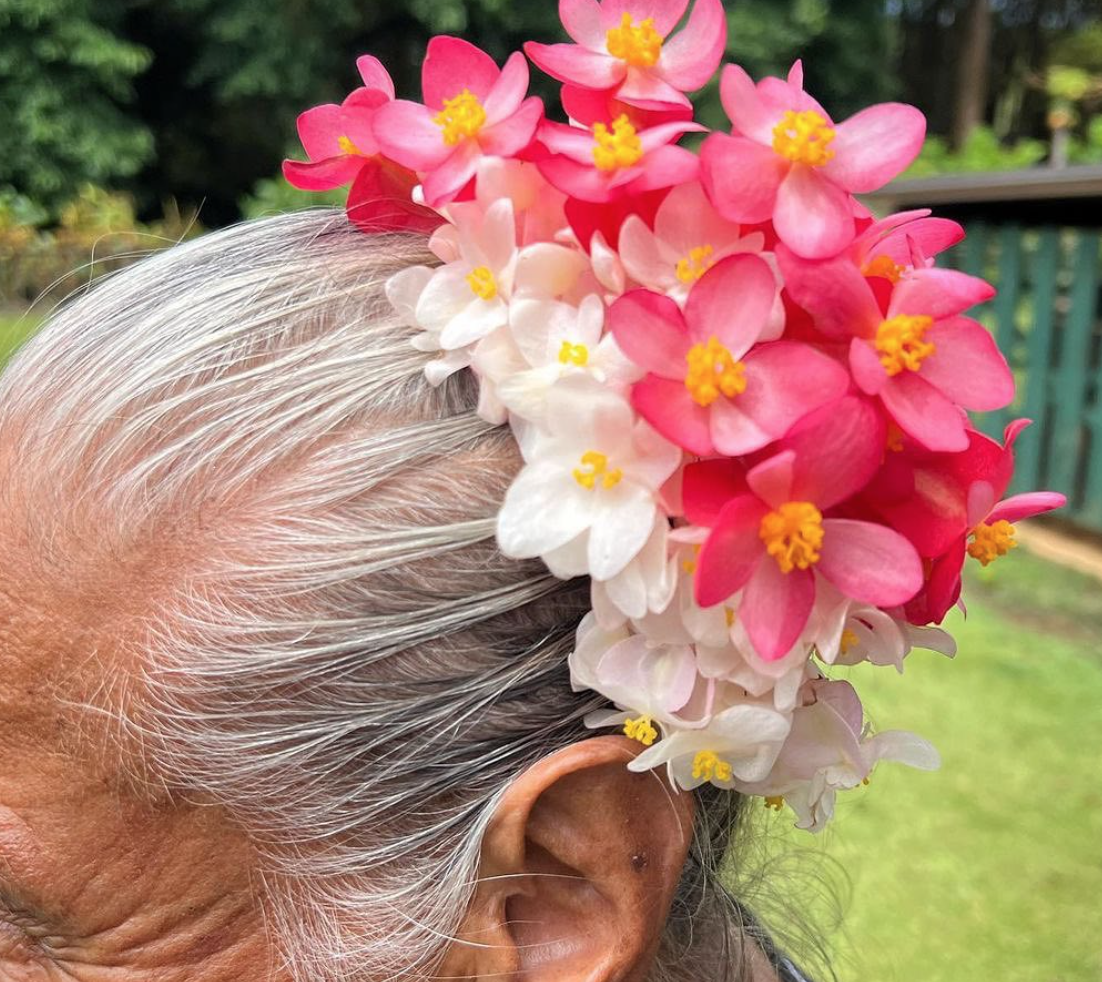 Credit: @chidiyaaonline via Instagram
You may be much older than the average flower girl but you could still think about wearing a flower or two in your hair. Flowers work particularly well at tropical weddings or at high summer although you'll want to try and choose something that won't wilt too quickly.
Don't wear….anything that matches with your partner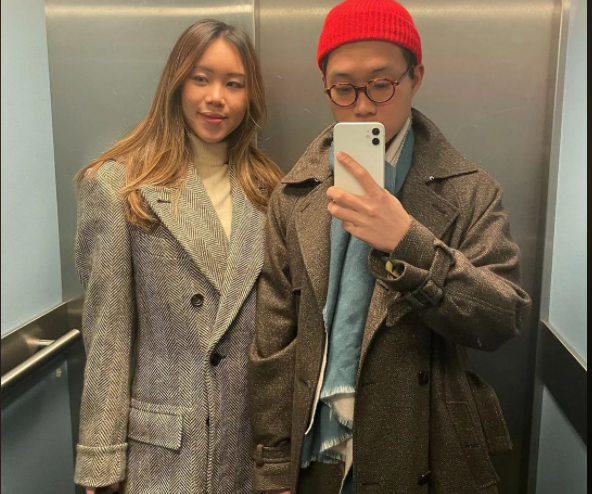 Credit: ac106 via Reddit
You and your partner might normally have a nice line in matching fleeces or coordinating khaki jackets. However, whether you're in a heterosexual or a same-sex relationship, a wedding is a time to show your sartorial independence. If you want to match in some way, stick to something safe, such as a dress for you and a tie for him in a similar shade.
Do wear….something your partner likes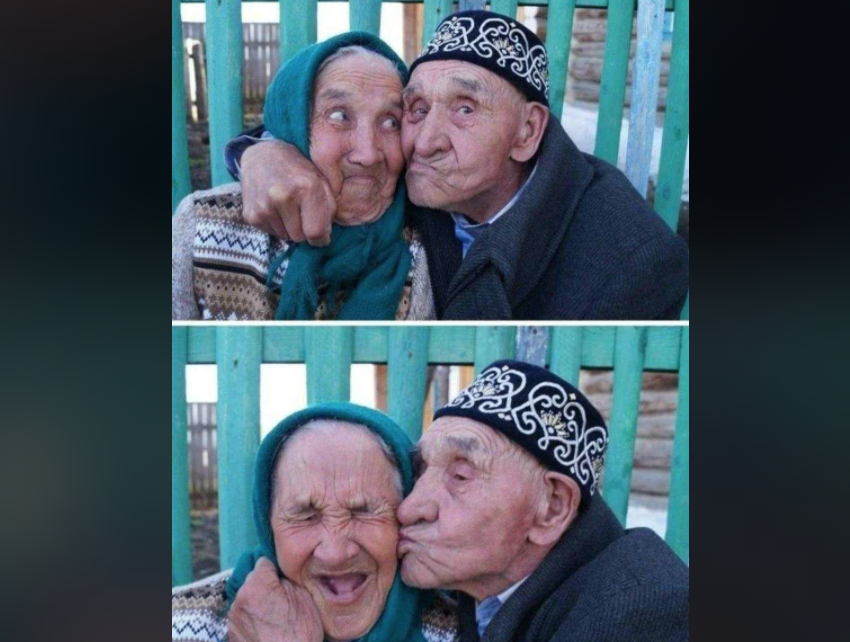 Credit: thesikale0n via Reddit
If you're attending a wedding with your partner, it's nice to pick an outfit that he or she likes. Not only are you then almost guaranteed a confidence-boosting compliment before you've left home, it's usually comforting to have someone validate your choices. However, make sure you're not swayed by their opinion – and only opt for something you also like.
Don't wear….fast fashion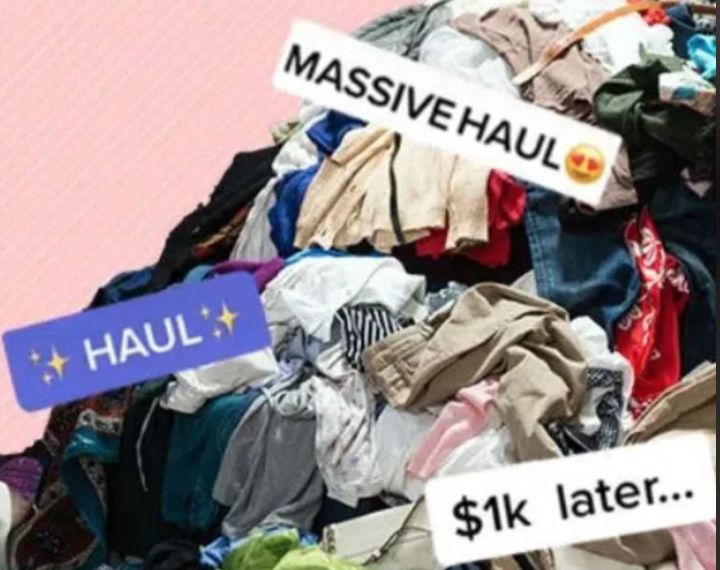 Credit: ac106 via Reddit
At over 50, the "hauls" and "unboxings" so prevalent among certain demographics on social media should be well behind you. So, too, should any propensity to buy from large, ethically-questionable fast fashion brands. Yes, they're cheap but, as you probably well know, they're cheap for a reason. Thrift stores and dress hire agencies offer kinder, more sustainable alternatives.
Do wear….something you can dance in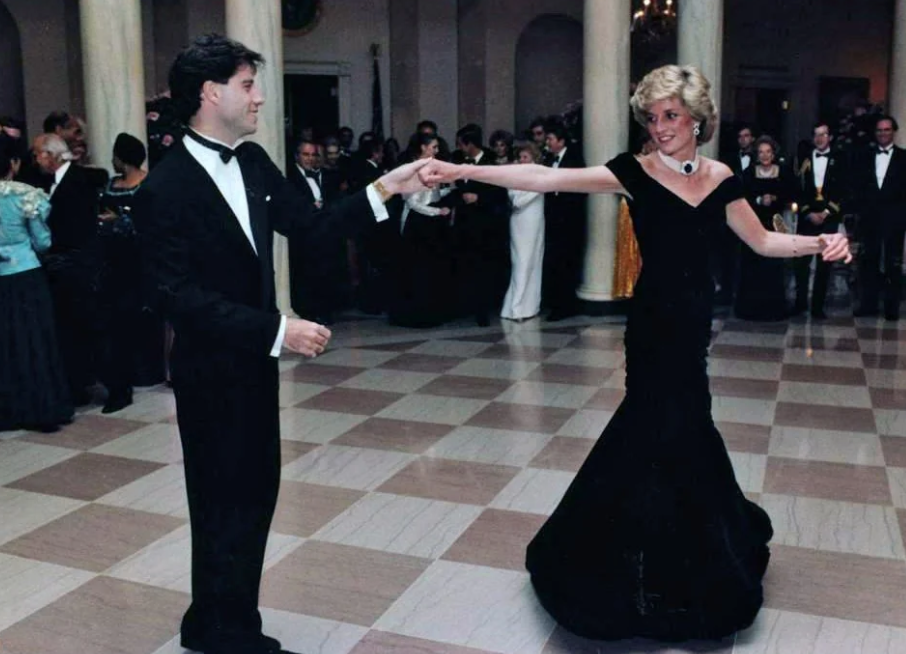 Credit: SirJukesALot via Reddit
You might not consider yourself much of a dancer. However, there's something about a wedding that encourages people onto the dancefloor. Choosing something to facilitate this is sensible. After all, you wouldn't want your chances of dancing to the Macarena stymied by a too-tight pencil skirt……
Don't wear….anything musty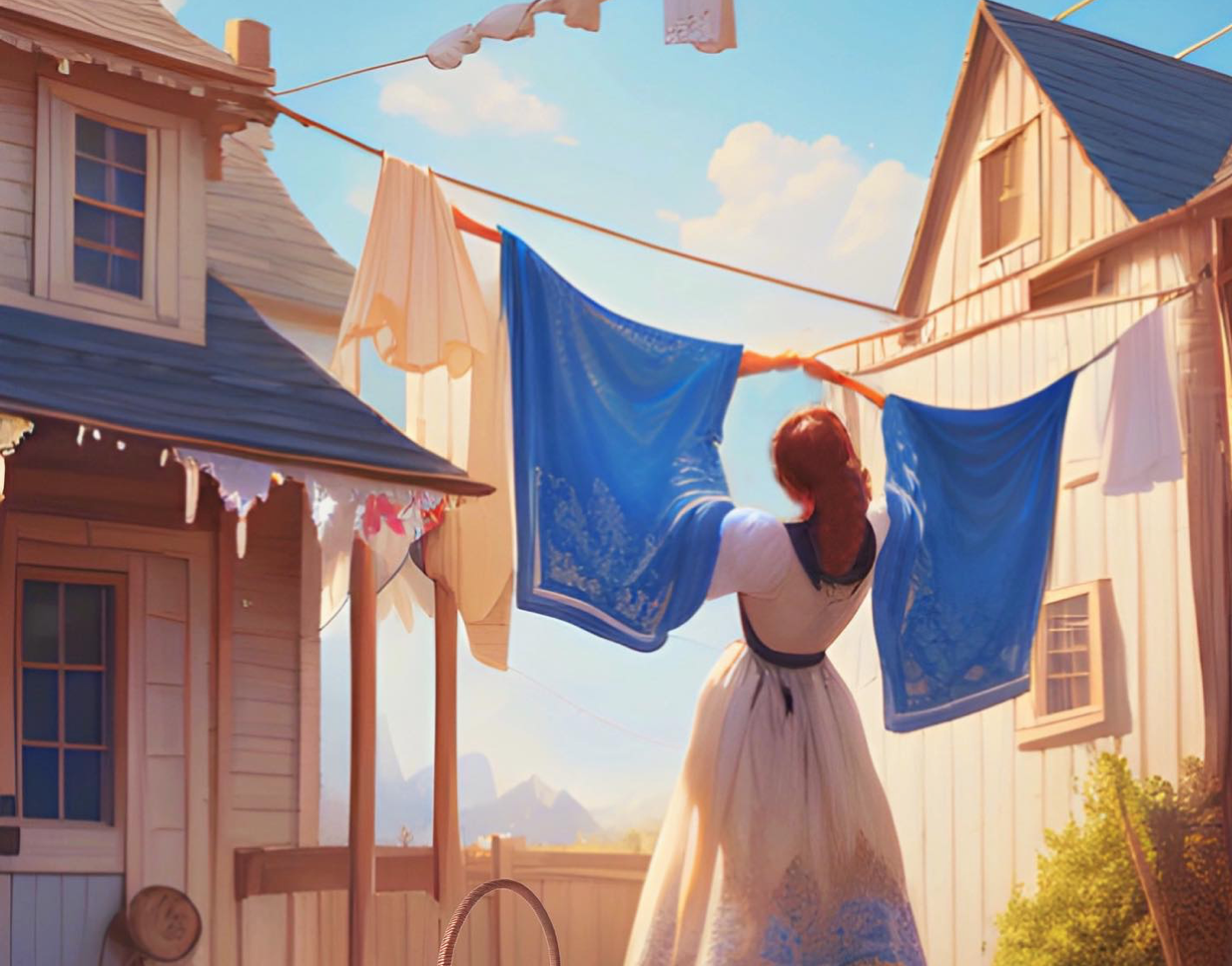 Credit: @execdry via Instagram
Perhaps you're thinking of wearing an old favorite that's been hanging in your closet for years. If so, that's great! However, do make sure that it's properly laundered or aired before you wear it. In a pinch, bicarbonate of soda and white vinegar works well on most fabrics as a last-minute deodorizer.
Do wear….something you can go to the bathroom in
Credit: ljb9 via Reddit
Many weddings mean a long day. Needing to go to the bathroom at some point during that time is pretty much inevitable. And, if you don't want to spend time looking for someone to unzip and rezip your dress, or worry that you'll have an accident in the time it takes to wriggle out of your jumpsuit, you should choose your outfit wisely.
Don't wear….too much make-up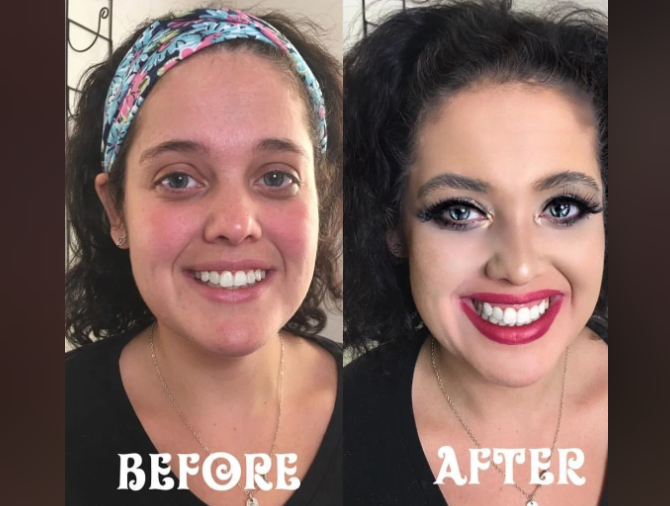 Credit: Sylvi2021 via Reddit
You might be very proud of your contouring skills or have a teen daughter anxious to try out hers on your face – but do think twice. Although the lighting might be dim on the dance floor, the average wedding doesn't require stage-style make-up. What's more, an overly made-up face might look incongruous in the wedding photographs.
Do wear….a suitable coat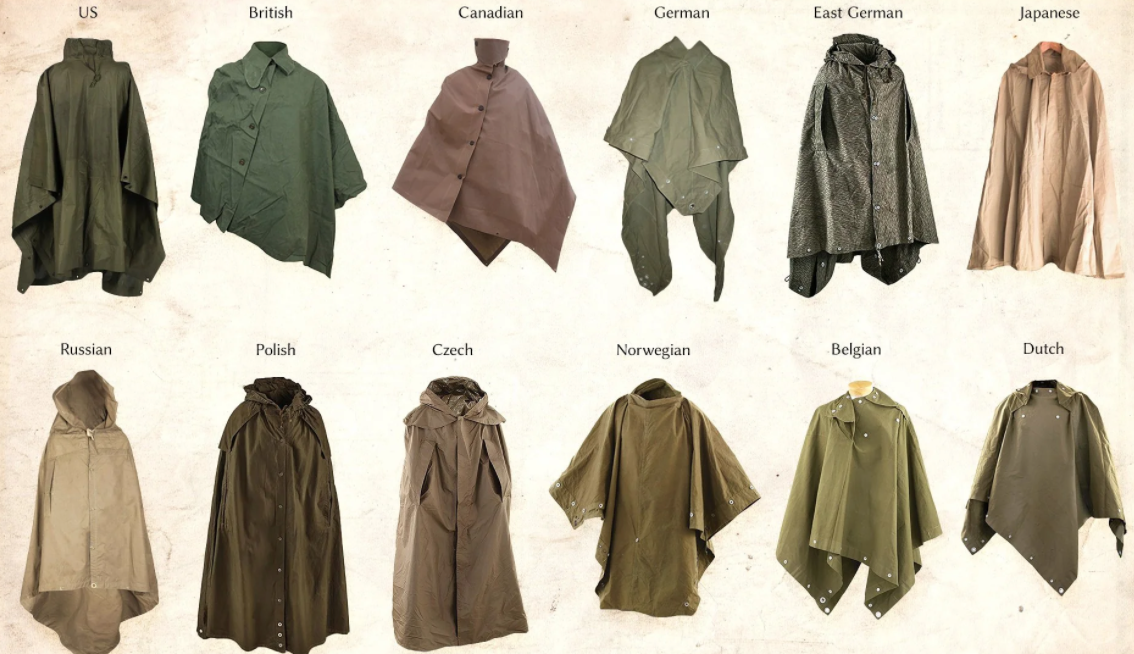 Credit: save_the_last_dance via Reddit
Believe it or not, it's not all about the dress (or the skirt, the jumpsuit, or the tuxedo specially cut to flatter the figure of the over-50s lady). If there's any chance of spending time outside and it could be be chilly, don't forget a coat. And, no, not the one you wear dog walking, and preferably not the one you throw for grocery shopping.
Don't wear….new make-up products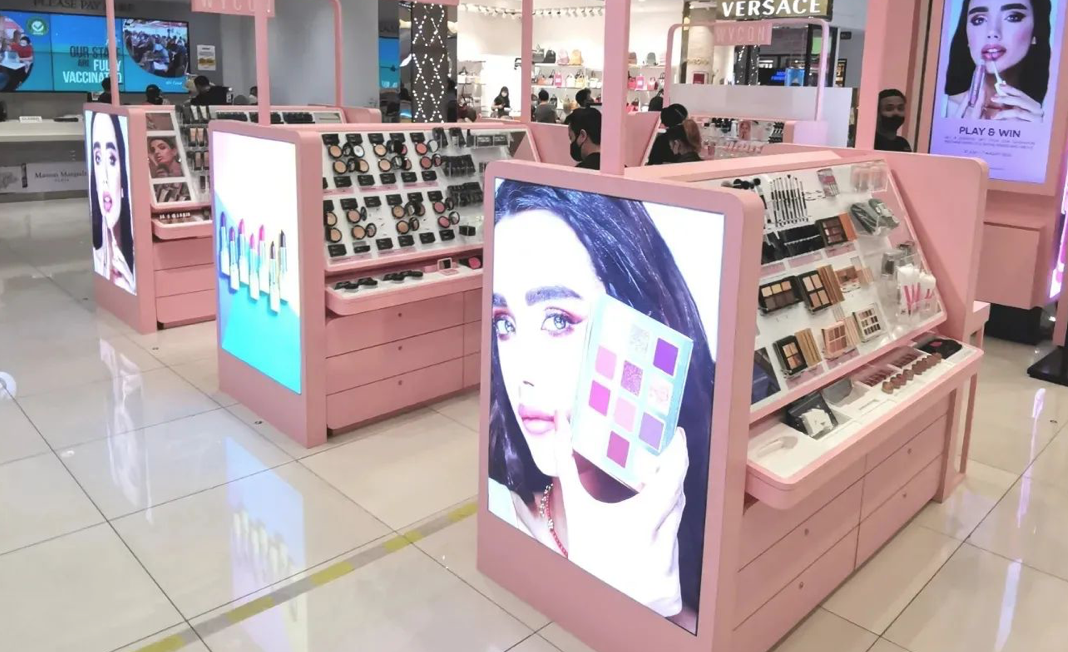 Credit: @wyconcosmetics.malaysia via Instagram
While it's good to refresh your make-up routine from time to time, a wedding probably isn't the best place to try out any new products. The risk is two-fold: first, they might not have the staying power you're hoping for and, secondly, there's the risk that they could irritate your skin.
Do wear….a hearing aid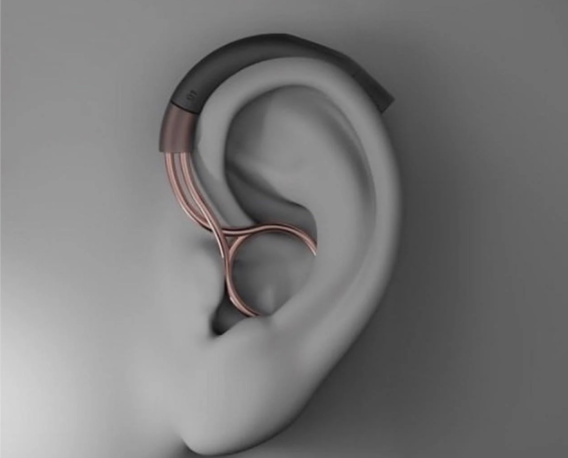 Credit: @designtherapyy via Instagram
Perhaps even more than eyeglasses, if you wear a hearing aid, do make sure it's in before you leave for the wedding. No, it's not particularly stylish but neither is having to say, "Eh? What?" repeatedly. Console yourself with the fact that most hearing aids are very discreet and often go unnoticed by others.
Don't wear….anything that's a compromise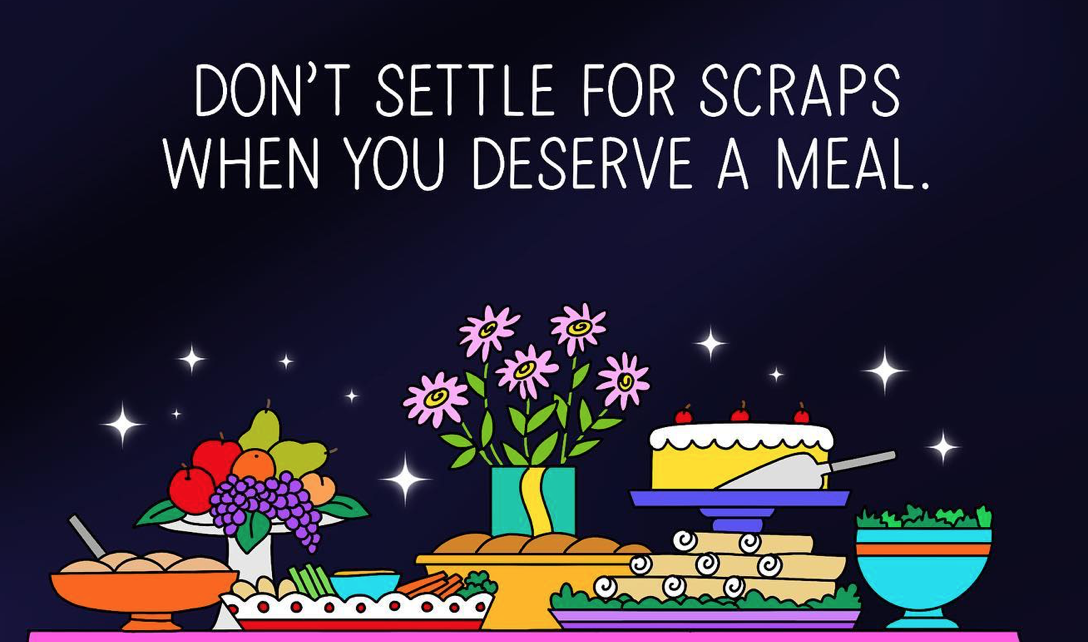 Credit: @positivelypresent via Instagram
If, like most people, you don't have many opportunities to dress up, it's a shame to waste such an occasion by wearing an "it'll do" outfit. Don't compromise: just like you'll be hoping the bride and groom did, keep searching until you find "the one".
Do wear….something you saw in Vogue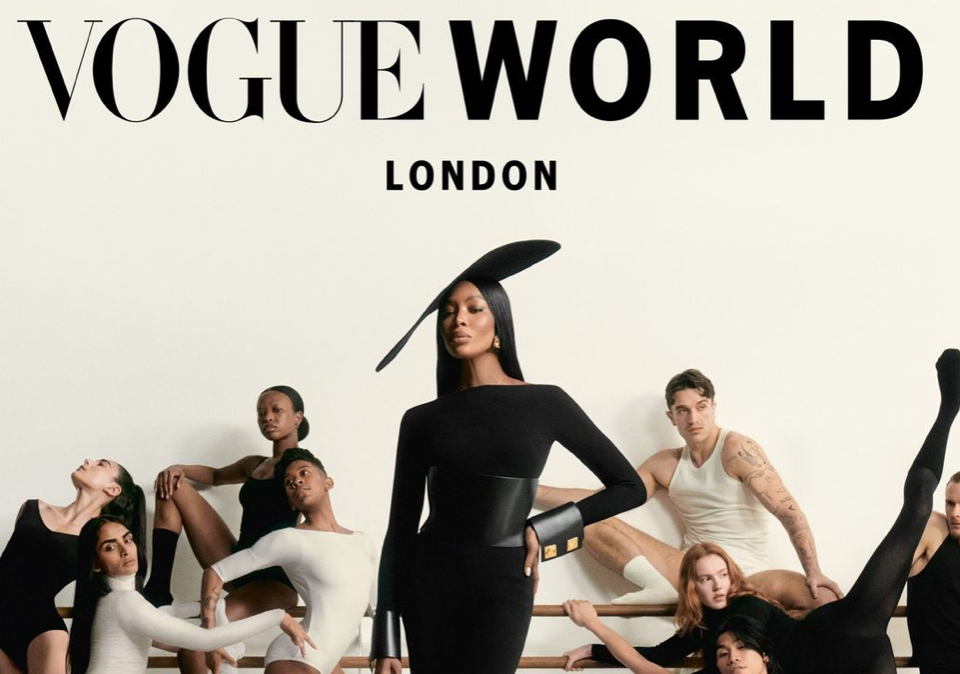 Credit: @voguemagazine via Instagram
If you can afford it and you love it and it doesn't violate too many of the "rules" here, why not wear something you've seen in Vogue! (Or, indeed, in whatever your fashion magazine of choice may be.) Opportunities to wear runway fashions are generally limited and a wedding is as good a chance as any.