This post from Rosea Posey is actually a piece of modern art from her portfolio.
Advertisement
On her blog she says "Working on this project really made me examine my own opinions, preconceptions and prejudices about "slutty" women and women who choose to cover all of their skin alike".
Advertisement
Seeing this photo does get you thinking about peoples judgements of women and the length of their skirt.
-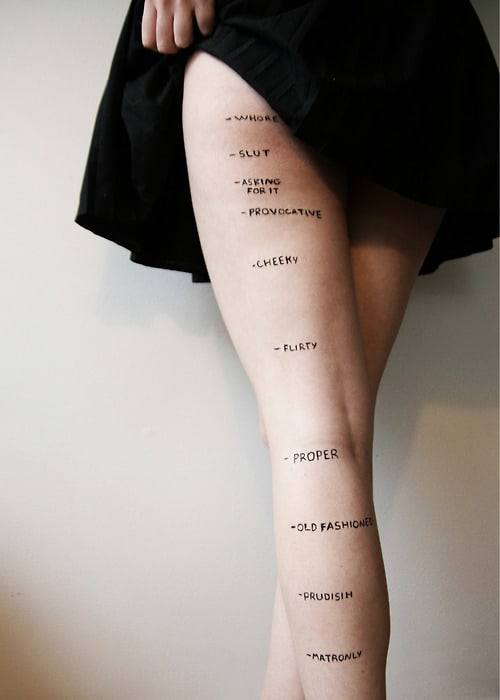 Advertisement