If you have ever done any travelling there is a chance you may have been stuck in an airport while waiting for a connection or a delayed flight. That is exactly what had happened to Richard Dunn while passing through Las Vagas airport late one night.
Advertisement
He found himself in the airport after accepting an offer from Delta airlines to be bumped off a busy flight in return for $400.
Scroll down for video
Advertisement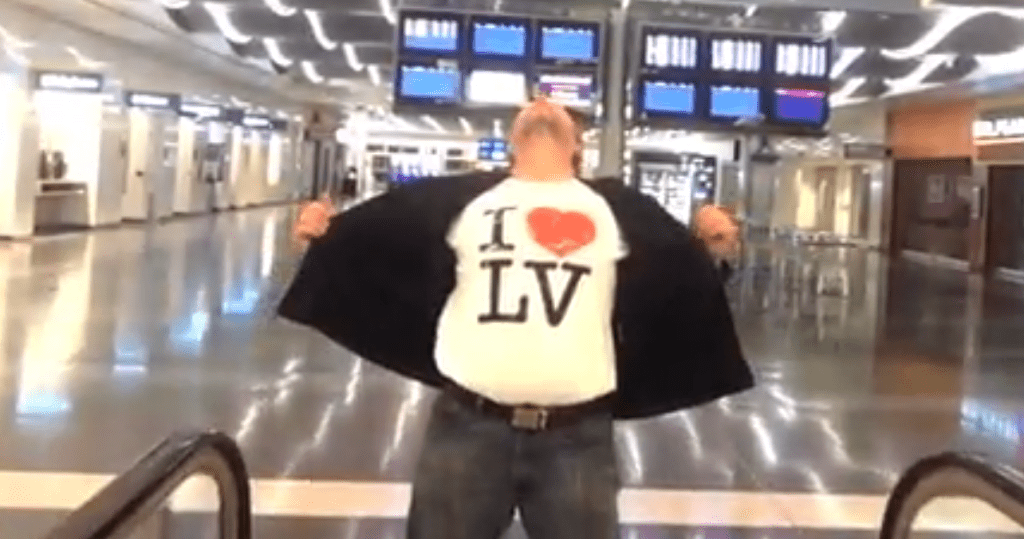 The video starts out as he sees the airport get more and more quiet as the busy flight schedule closes for the day. He is then left "all by himself". Most people in this situation would possible read a book or even take a snooze on one of the chairs. Not this guy. Using the moving platforms and his mobile phone camera he decided to film some epic scenes of loneliness. When he got back home he set the scenes to the Celine Dion classic "All By Myself" and bingo, he has a complete and utter masterpiece of a vid on his hands.
-
Advertisement
Some of the comments on the Vimeo channel where the video was originally posted are highly entertaining.
The best part for many has to be the end where he goes out pouring a bottle of water over himself. Epic

Advertisement
All by myself from Richard Dunn on Vimeo.