Credit: ofctimallen via Facebook
Patricia Richardson as Jill Taylor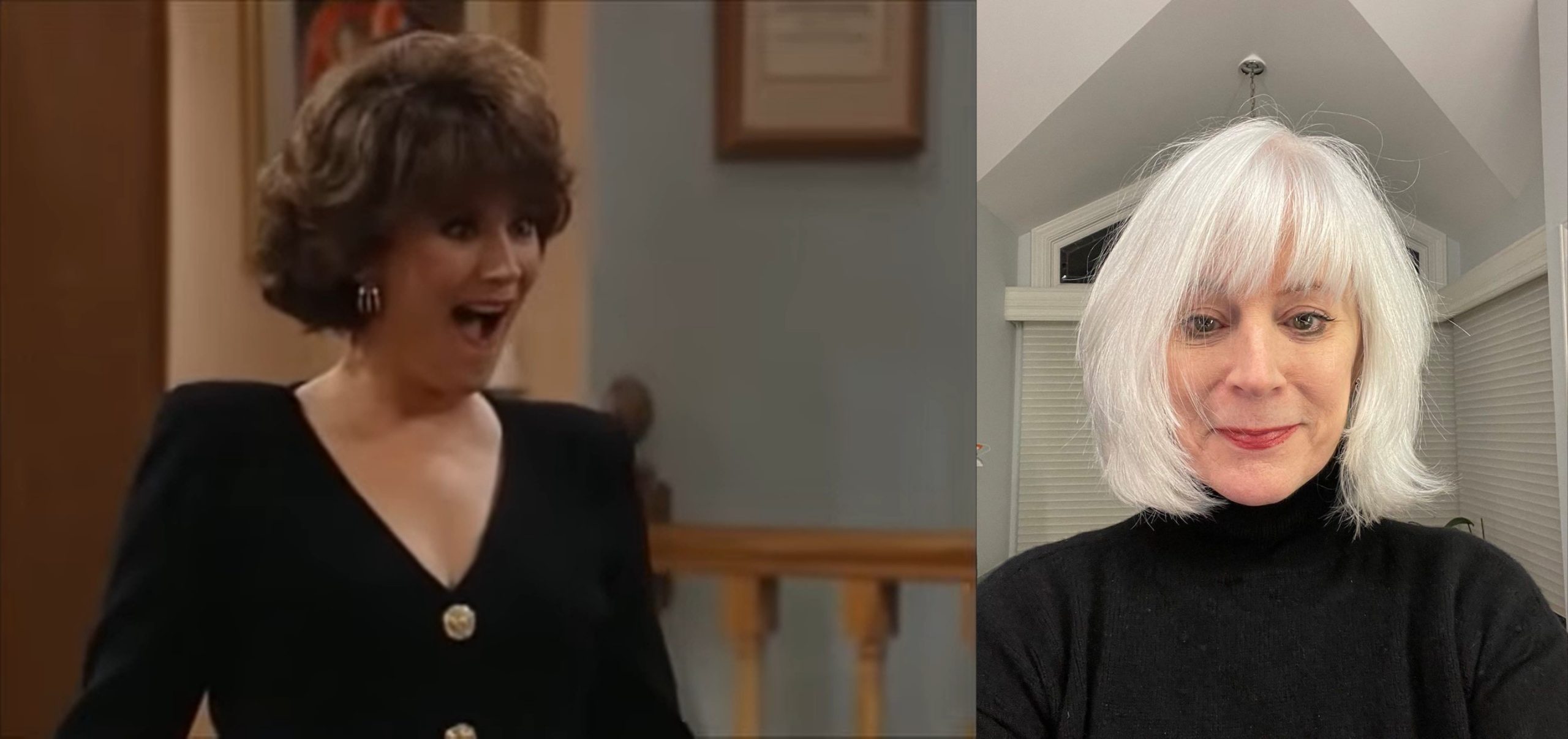 Credit: @prichardsonla via Instagram
Patricia Richardson has been involved in musical theater both on and off-Broadway and has also continued acting on television. She's appeared on shows such as The West Wing and Law & Order: Special Victims Unit, in addition to working on several movies for the Hallmark channel. Richardson is also the National Spokesperson for Cure PSP, a research organization for patients suffering from degenerative diseases.
Jonathan Taylor Thomas as Randy Taylor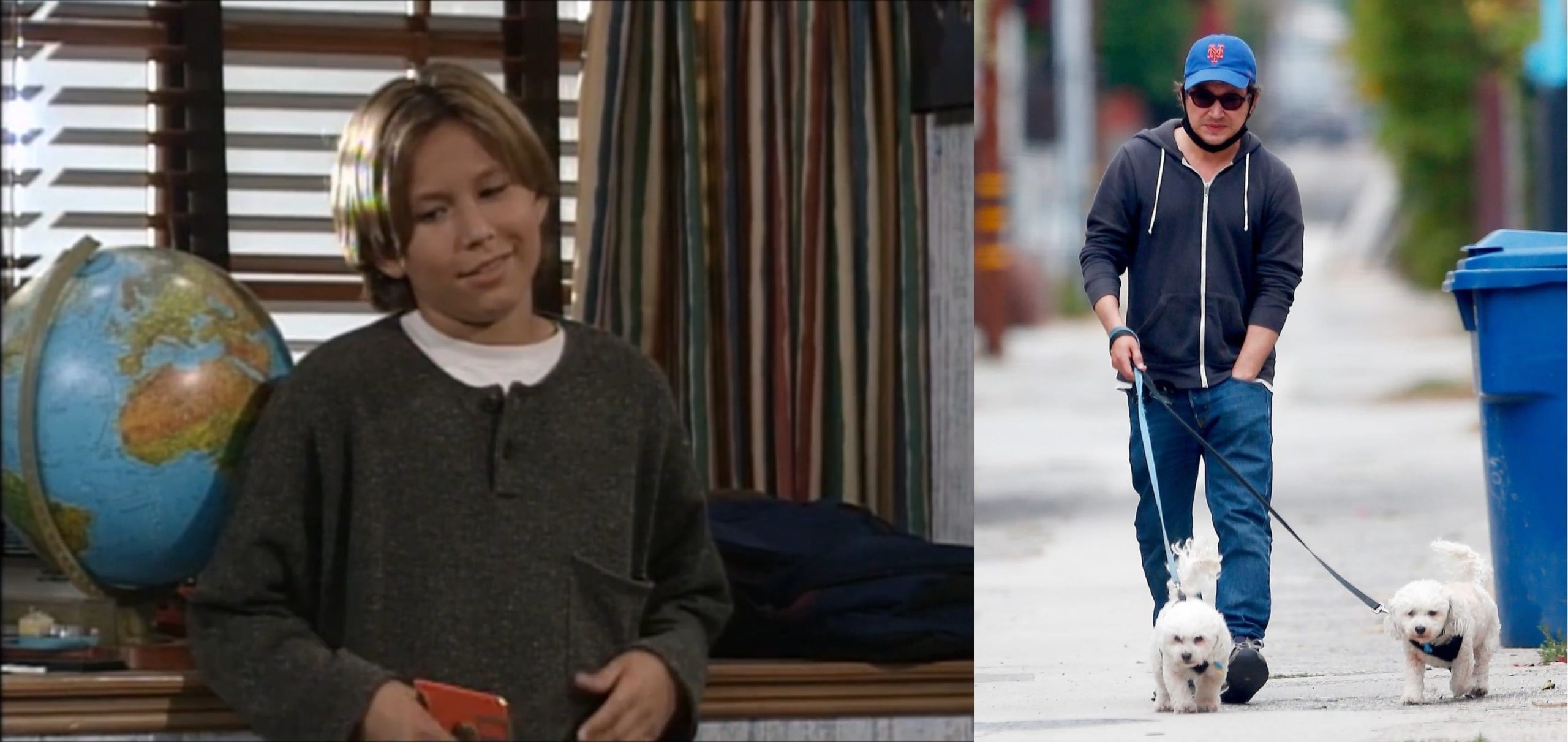 Credit: @jttarchive via Instagram
Jonathan Taylor Thomas had several other roles during his time on Home Improvement. Notably, he voiced young Simba in The Lion King and Pinocchio in The Adventures of Pinocchio. Following his time on the show, Thomas focused on education. He graduated in 2000 and went on to study philosophy with history at Harvard University. He also graduated from the Columbia University School of General Studies.
Taran Noah Smith as Mark Taylor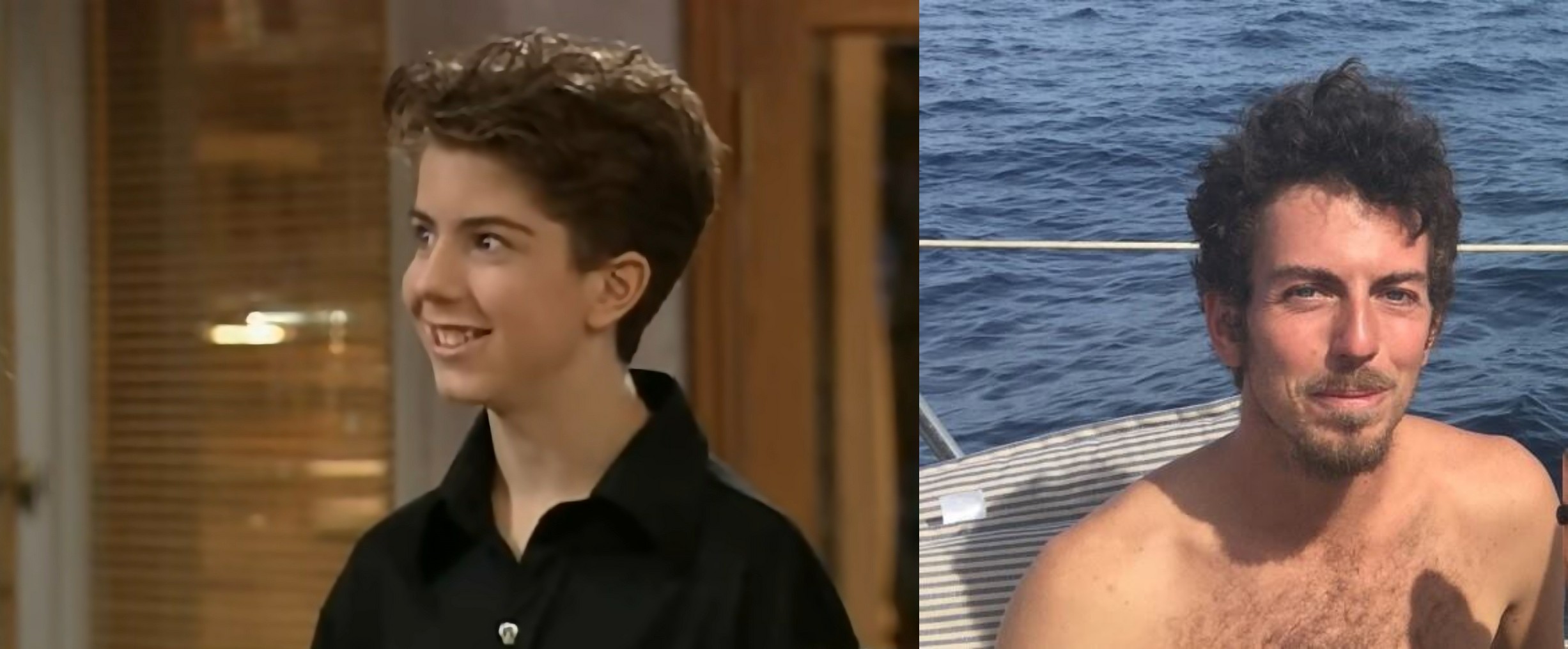 Credit: taran.smith.509 via Facebook
Smith is known as a businessman and integration technician at SpaceX. However, after his time on Home Improvement, he caused controversy when he gained control of his $1.5 million trust fund at age 18 and accused his parents of squandering the money on themselves, which he later rescinded. In 2014, Smith volunteered in the Philippines as part of disaster relief efforts.
Pamela Anderson as Lisa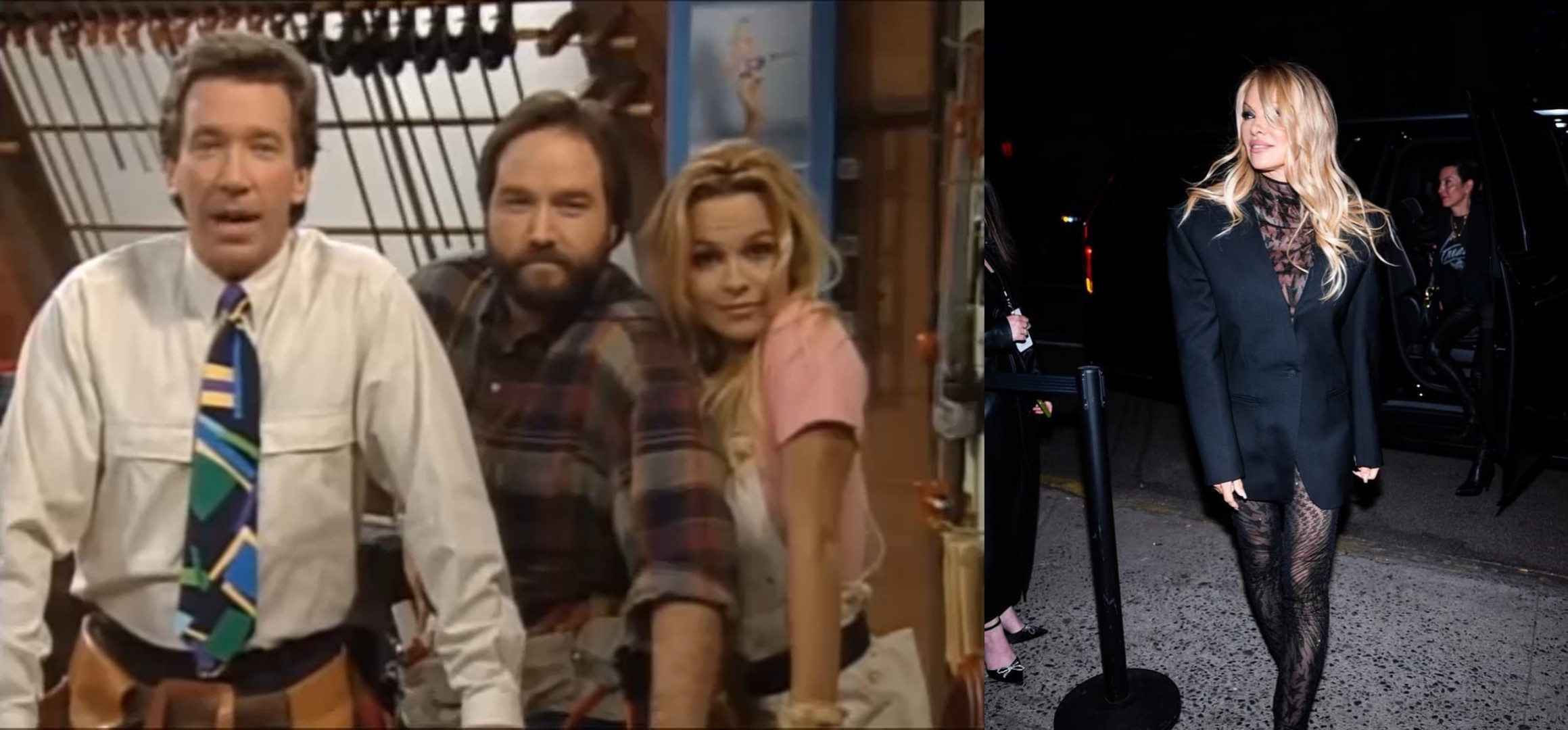 Credit: @pamelaanderson via Instagram
Before her time on Home Improvement as Tim's Tool Time girl, Pamela Anderson was famous for her modeling career and connections with Playboy. She rose to further fame after her time on Baywatch from 1992-1997, and has appeared in many television series and films since, including her own documentary. Outside her work in the media, Anderson is also known for her animal rights activism.
Debbe Dunning as Heidi Keppert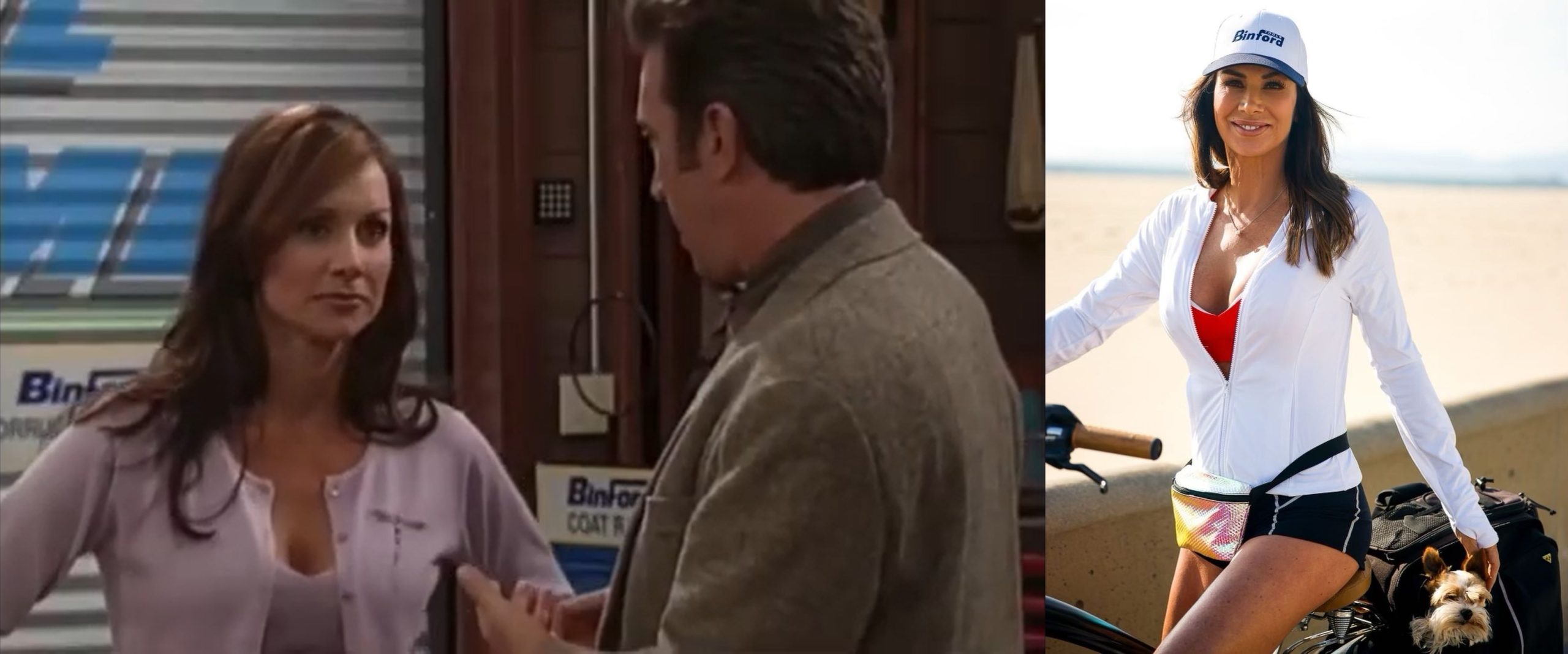 Credit: @debbedunning via Instagram
Dunning is known as an actress, model, television host, spokesperson, and comedian. Though her role as Heidi was her most prolific role, she also appeared in Dangerous Curves and American Gladiators. Between 1997 and 2018, she was married to volleyball player Steven Timmons, and shares two sons and a daughter with him.
Tim Allen as Tim Taylor
Credit: ofctimallen via Facebook
Outside of his success as the show's patriarch, Tim Allen is a household name with an extensive filmography spanning comedy, TV, cinema, and video games. In 2021, he collaborated with co-star Richard Karn on Tool Time-esque home improvement series Assembly Required, which was rebranded as More Power in 2022. Allen has also stirred controversy for his political views.
Richard Karn as Al Borland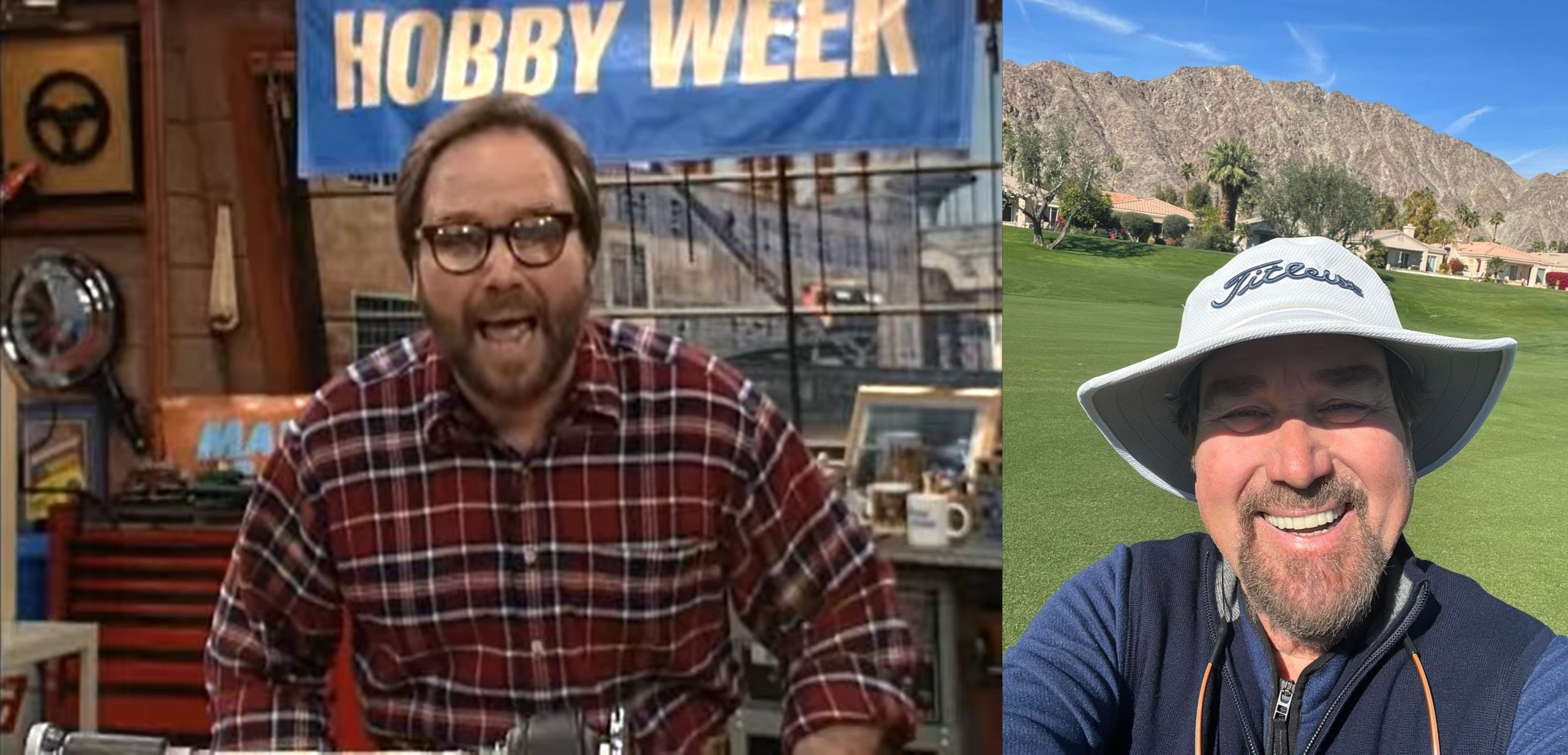 Credit: @officialrichardkarn via Instagram
Perhaps as a nod to his role in Home Improvement, Karn starred in several commercials for Orchard Supply Hardware during the 90s. In the 2000s, he seemed to move towards hosting, replacing Louie Anderson in Family Feud in 2002 and became the host of Bingo America in 2008. He has been married to actress Tudi Roche since 1985, raising a son together.
Earl Hindman as Wilson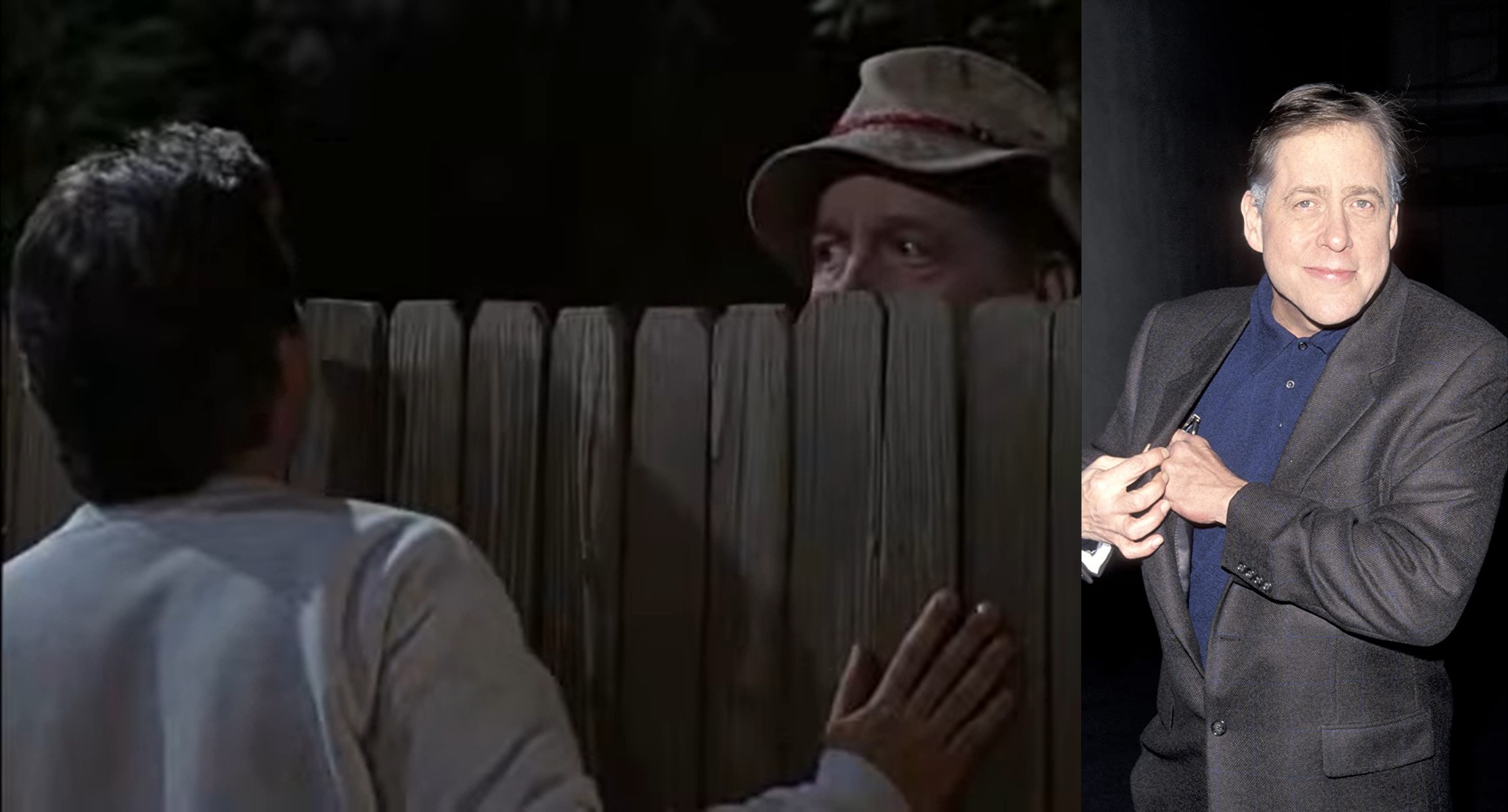 Credit: IMDb
Hindman married Molly McGreevy in 1976, and they later acted together on Ryan's Hope. Following his tenure as Wilson on Home Improvement, he appeared on Law & Order in 2000, in addition to Law & Order: Criminal Intent in 2002. He sadly passed away due to lung cancer at the age of 61 in 2003.
Michelle Williams as Jessica Lutz

Credit: michelleIwilliams via Facebook
Despite her small role as Brad's girlfriend, Williams has found real mainstream success. She's the recipient of two Golden Globe Awards and a Primetime Emmy Award, and has been nominated for five Academy Awards and a Tony Award. She starred in the 2014 revival of Cabaret on Broadway, in addition to massive films such as Shutter Island and The Greatest Showman.
Mickey Jones as Pete Bilker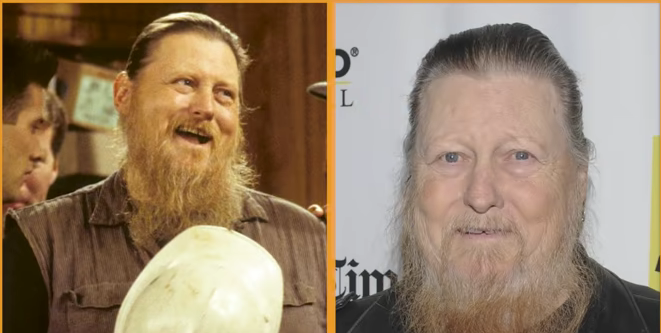 Credit: Facts Verse via YouTube
Alongside Home Improvement, Mickey Jones appeared in the 1996 drama film Sling Blade. After that, Jones had a recurring role on the TV show Justified from 2011 to 2014. He also wrote an autobiography titled That Would Be Me, a catchphrase his character frequently said on Home Improvement. Sadly, Jones passed away in 2016 due to complications with diabetes. He was aged 76.
William O'Leary as Marty Taylor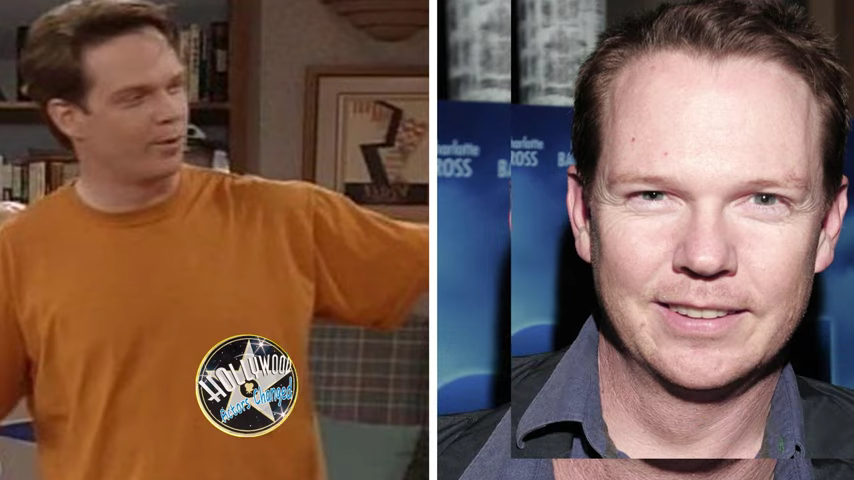 Credit: Then & Now TV Shows via YouTube
William O'Leary starred in a number of hit movies and TV shows after his time on Home Improvement. O'Leary's filmography includes The X-Files, CSI: Miami, Terminator 3: Rise of the Machines, and Miss Congeniality 2: Armed and Fabulous, just to name a few. His latest outing was in 2016's comedy Is That a Gun in Your Pocket?
Zachery Ty Bryan as Brad Taylor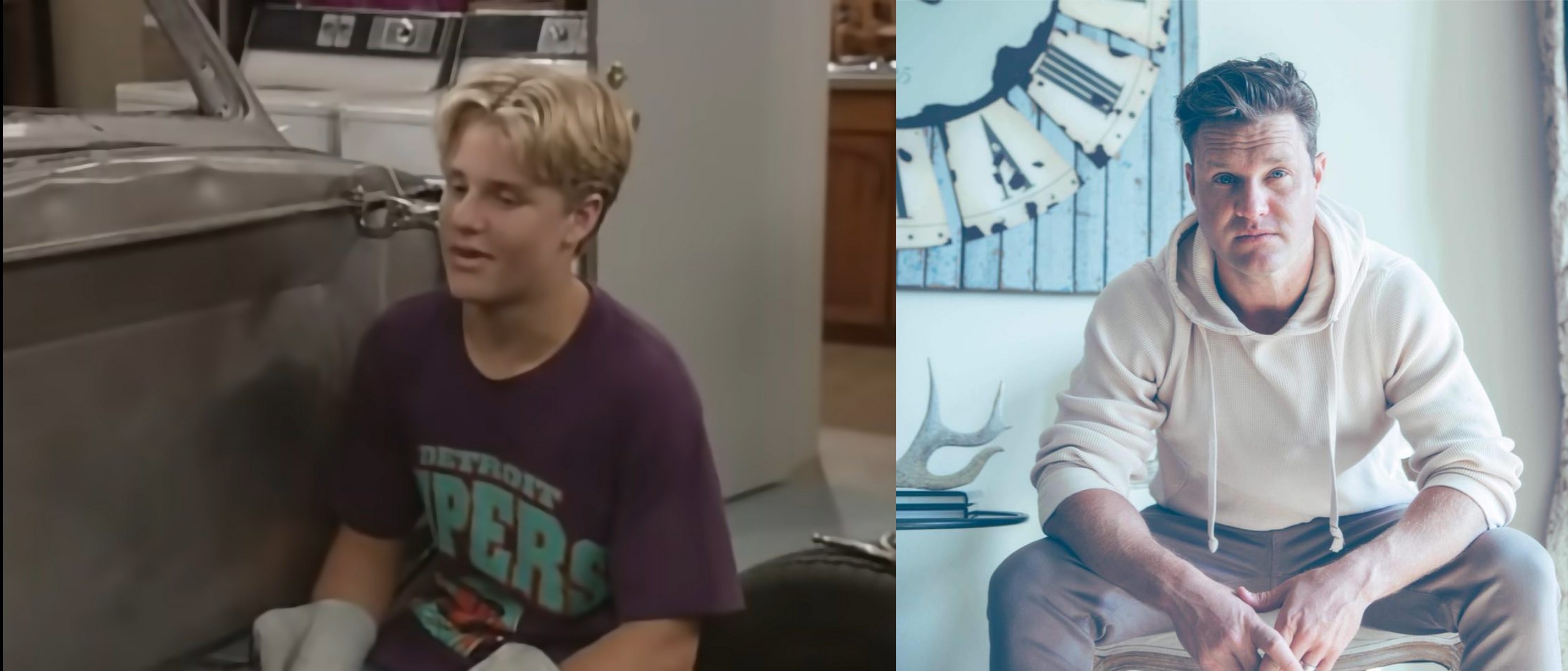 Credit: ztbofficial via Facebook
Bryan has appeared in works such as True Heart, Buffy the Vampire Slayer, and The Fast and the Furious: Tokyo Drift. He was also cast in The Guardians of Justice in 2022. This follows his arrest for assaulting his girlfriend in 2020, for which he was sentenced to three years probation and enrolled in an intervention programme.
Blake Clark as Harry Turner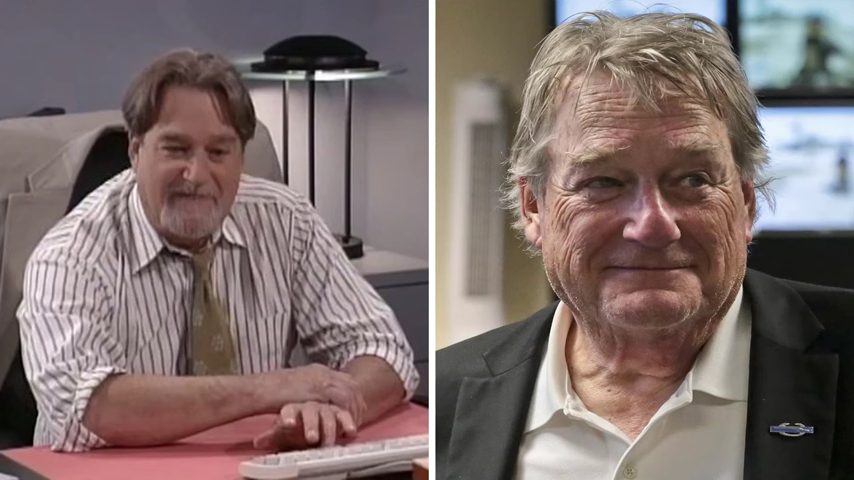 Credit: Then & Now TV Shows via YouTube
After starring as Harry The Hardware Store Guy on Home Improvement, Blake Clark went on to voice Slinky in Toy Story, inheriting the role from his friend Jim Varney. Clark has had a dazzling career, starring in a whopping 52 movies. He's appeared in numerous TV shows, done video game voice work, and even taken to the theater stage.
Patrick Cronin as Sparky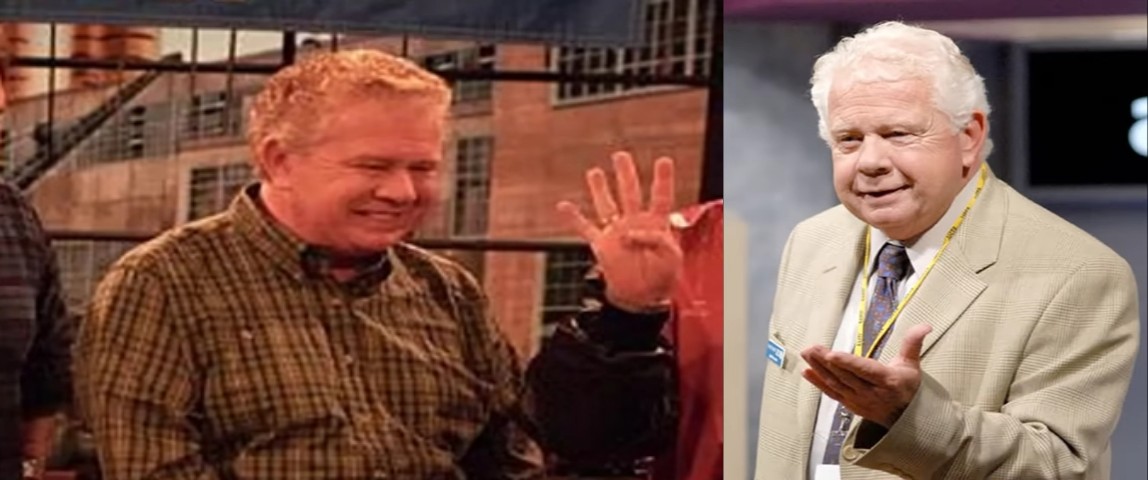 Credit: Movie Anniversary 1960s via YouTube
Patrick Cronin went on to be a professor of theater at East Tennessee State University from 2005 until 2019, alongside starring in an array of films and TV shows such as Sabrina The Teenage Witch and The Magnificent Seven. Cronin has two sons, James and Charles, and has been married to his current wife since 2004.
Casey Sander as Rock Lannigan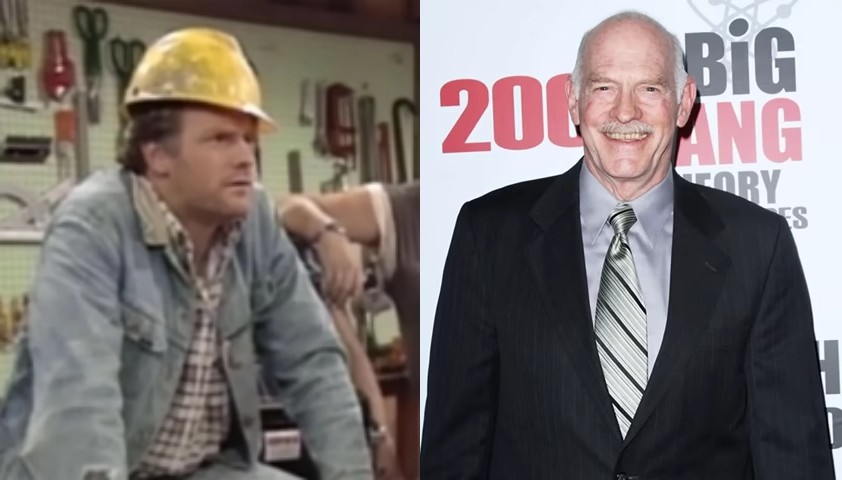 Credit: Movie Anniversary 1960s via YouTube
Casey Sander is heralded as being a seasoned Hollywood veteran, starring in numerous acclaimed productions over his 30-year career, most notably Buffy the Vampire Slayer and The Big Bang Theory. Sander has a son, Max, and a daughter, Mimi. His latest movie gig was in Focus, a 2015 film starring Will Smith and Margot Robbie.
Polly Holliday as Lillian Patterson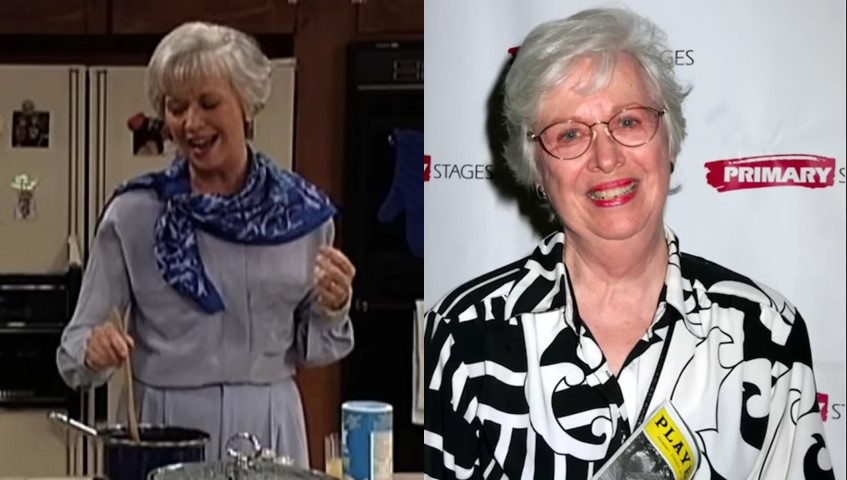 Credit: Movie Anniversary 1960s via YouTube
In the year 2000, Polly Holliday was inducted into the Alabama Stage and Screen Hall of Fame, celebrating her contribution to film and television. After her stint on Home Improvement, Holliday only starred in one production, 2004's It Must Be Love. Holliday has since retired from acting.
Sherry Hursey as Ilene Markam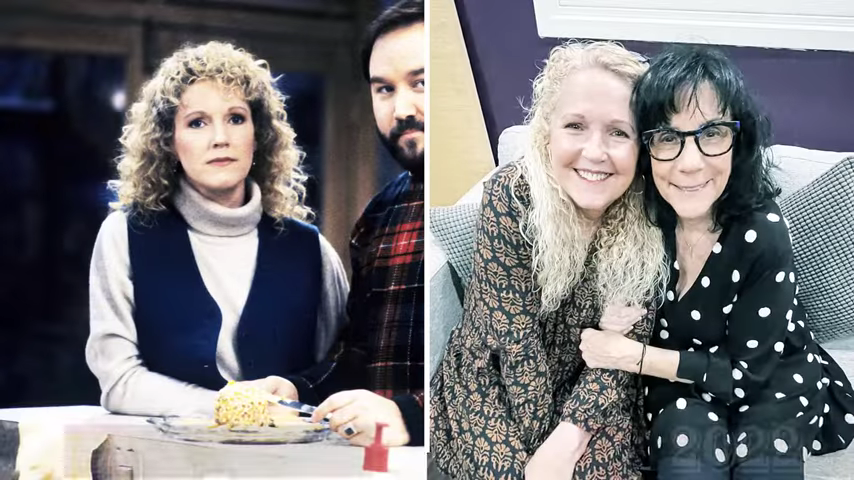 Credit: BIG STAR-X via YouTube
Following her recurring role on Home Improvement, Sherry Hursey has starred in nine other television shows, along with notable movies such as Bring It On and The Island. Hursey has also lent her voice to numerous animated projects, such as Shrek and Howl's Moving Castle.
Gary McGurk as Dwayne Hoover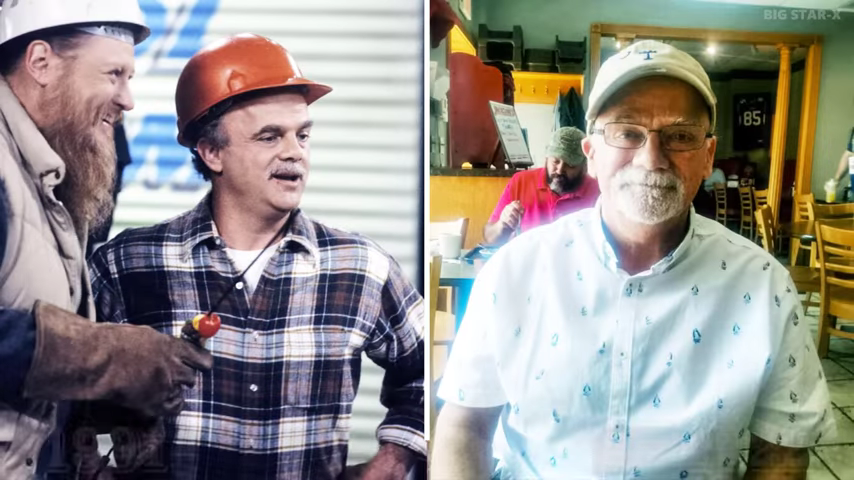 Credit: BIG STAR-X via YouTube
Gary McGurk's most notable production is arguably in the 2003 movie Seabiscuit, though it was only as a minor role. McGurk has starred in 18 television shows including Home Improvement, though most of these roles were one-off appearances. McGurk has also starred in six movies.
Charles Robinson as Bud Harper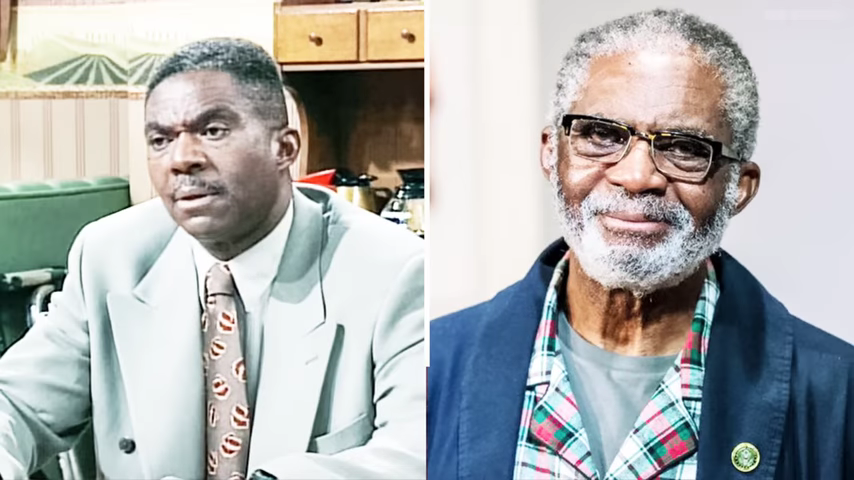 Credit: BIG STAR-X via YouTube
Charles Robinson has appeared in numerous television shows, including House, Charmed, How I Met Your Mother, and My Name Is Earl, alongside receiving the NAACP Image Award for Outstanding Actor in a Comedy Series. Sadly, Robinson passed away in 2021, due to cardiac arrest and organ failure, due to septic shock and glandular cancer.
Jimmy Labriola as Benny Baroni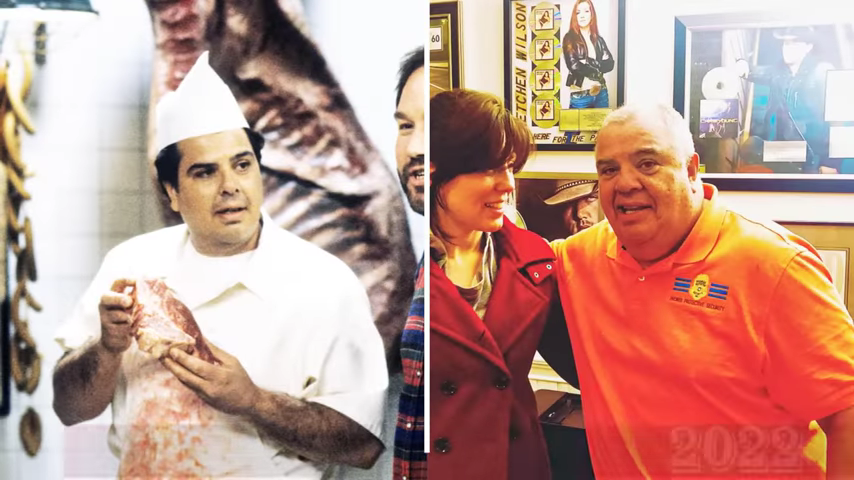 Credit: BIG STAR-X via YouTube
Jimmy Labriola is known for his roles in The Santa Clause, Joe Somebody, and, of course, Home Improvement. He seems to have left the life of acting behind him, choosing instead to spend time with his wife, Rhonnda, who he's been married to since 1997.
Betsy Randle as Karen Kelly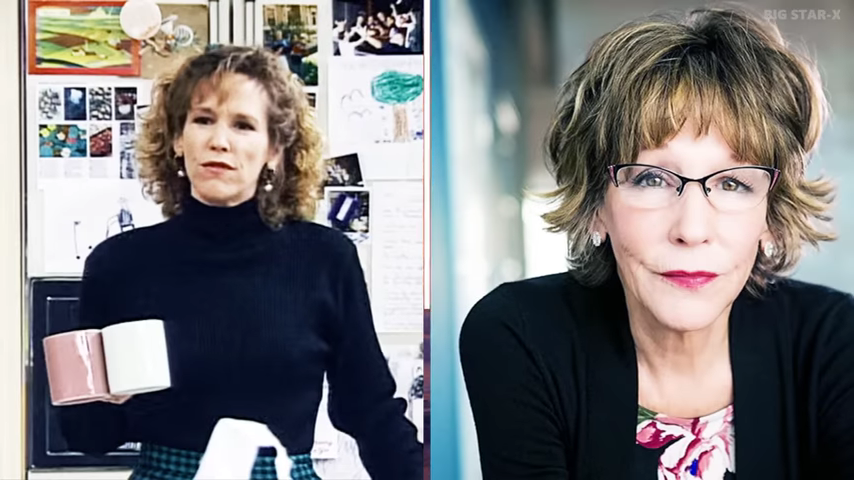 Credit: BIG STAR-X via YouTube
After her seven-episode stint on Home Improvement as Karen Kelly, Randle has appeared in TV shows such as Charmed and Girl Meets World. The actress is married to the film editor John Randle. Together, they have two children, Aaron and Jessica. Randle and her family reside in California.
Bonnie Bartlett as Lucille Taylor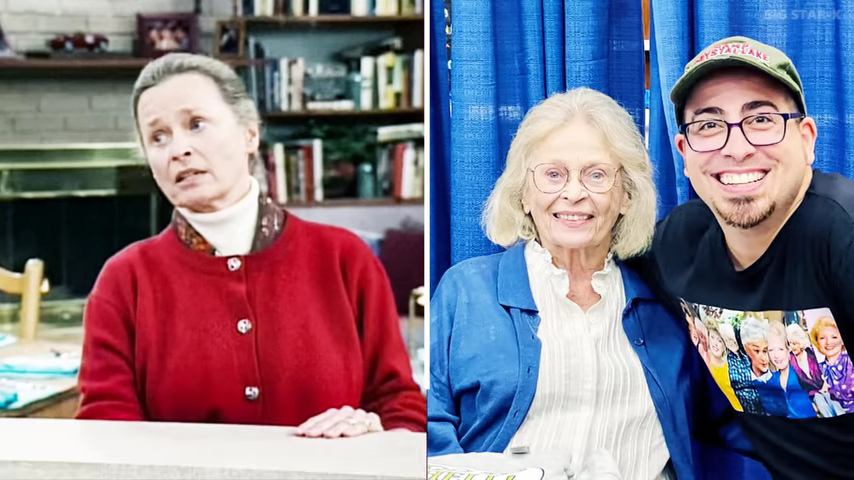 Credit: BIG STAR-X via YouTube
Bonnie Barlett's career has spanned decades, even winning an Emmy award. As of March 2023, Barlett has accepted the role of Queen Margaret in the stage show William Shakespeare's Richard III, at the age of 94. Barlett and her husband, William Daniels, have both served on the Screen Actors Guild's board of directors.
Courtney Peldon as Lauren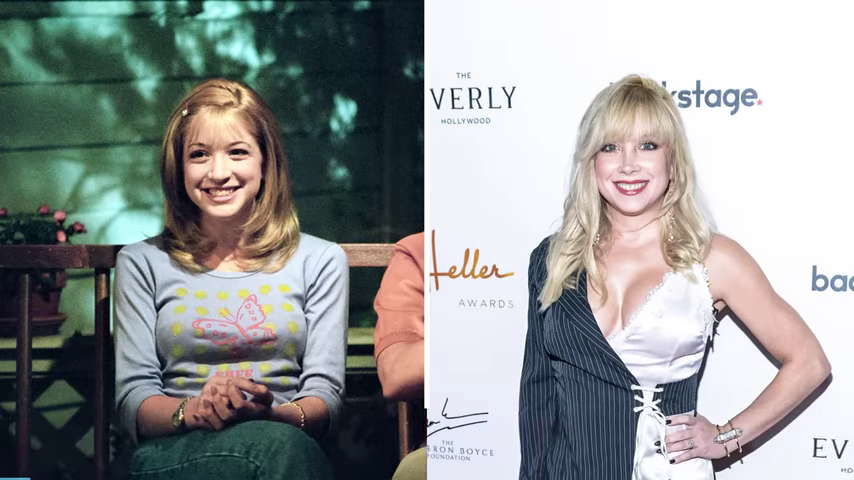 Credit: BIG STAR-X via YouTube
For nine consecutive years, Courtney Peldon was nominated or won a Young Artist Award, an impressive feat for an upcoming actress. She's done voice acting work for hit movies such as Frozen and Spider-Man: Into the Spider-verse, alongside starring in the movie Road to Hell and the fan film Star Trek: Renegades.
Tammy Lauren as Patty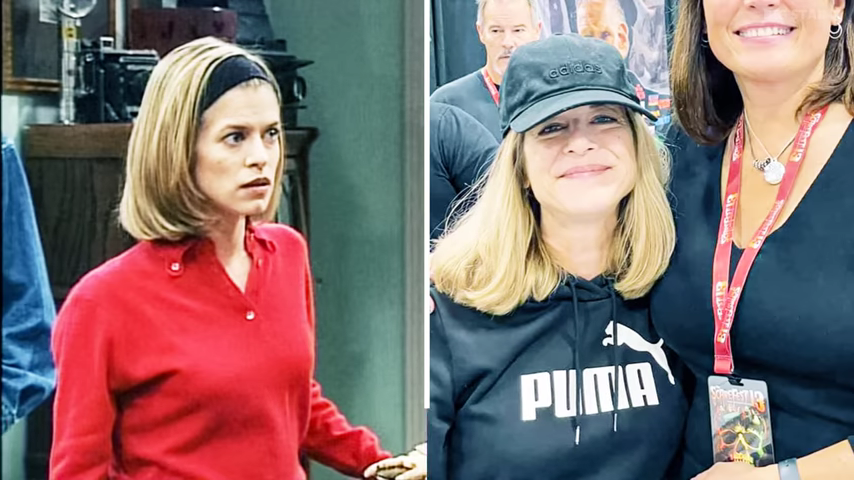 Credit: BIG STAR-X via YouTube
Tammy Lauren still lends her talents to acting, albeit less frequently. After Home Improvement, Lauren has starred in hit TV shows such as Criminal Minds and Two and a Half Men. Lauren is married to the actor Guri Weinburg, who starred in the Twilight franchise as vampire heartthrob Stefan.
China Kantner as Willow Wilson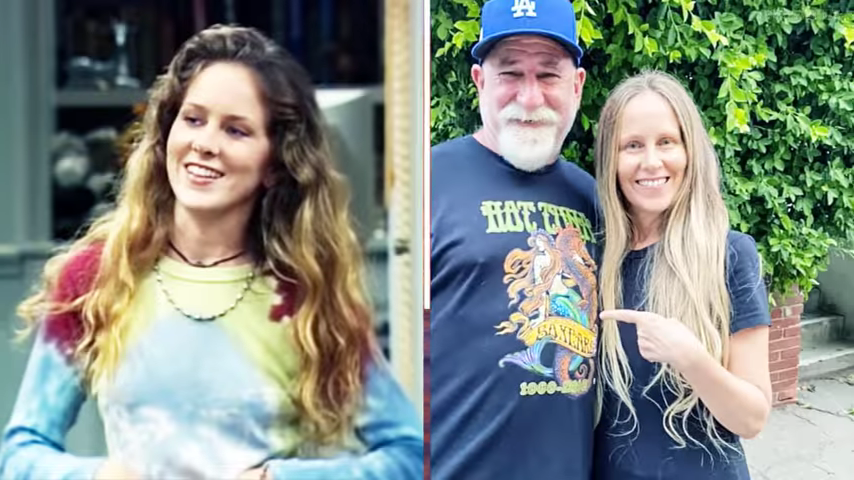 Credit: BIG STAR-X via YouTube
China Kantner's role in Home Improvement was her final acting role, having now retired from acting. In 2011, China Kantner married actor and producer Seth Isler, changing her surname to match. After retiring from acting, she studied art history at UCLA. In 2007, she received a degree in Christian theology.
Megan Cavanagh as Trudy McHale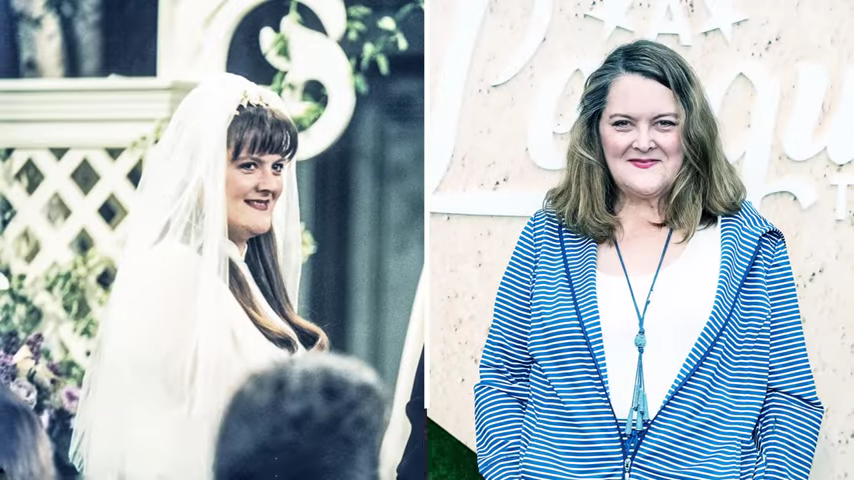 Credit: BIG STAR-X via YouTube
Megan Cavanagh voiced both Judy Neutron and Sasha Vortex in the Oscar-nominated animated feature Jimmy Neutron: Boy Genius in 2001. Openly gay, Cavanagh starred in Exes and Ohs, a Logo TV lesbian comedy. The actress has also taken to the stage, performing in Menopause: The Musical.
James Cromwell as Fred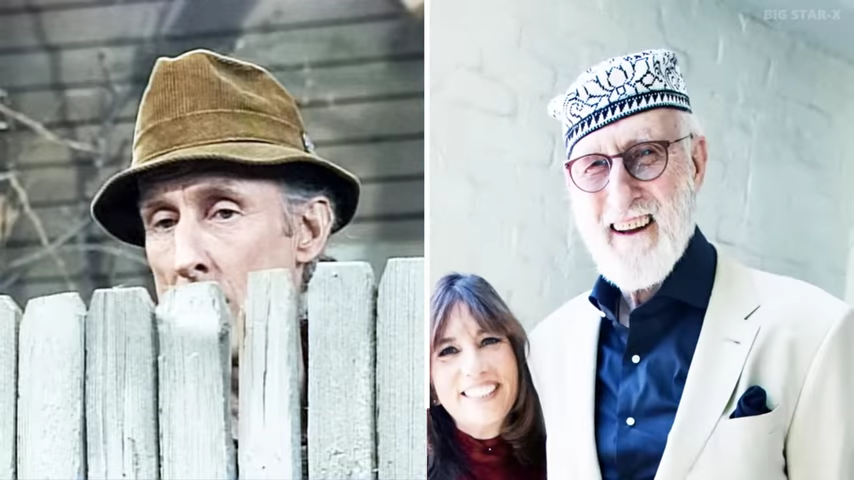 Credit: BIG STAR-X via YouTube
Alongside notable acting roles, James Cromwell is a fierce activist with a particular focus on animal rights. He became a vegan in 1995 after playing a farmer in the movie Babe. Cromwell has been arrested numerous times due to his disruptive activism, most notably in 2017 when he was arrested during a PETA protest against SeaWorld's treatment of orca whales.
Kaylan Romero as Ronny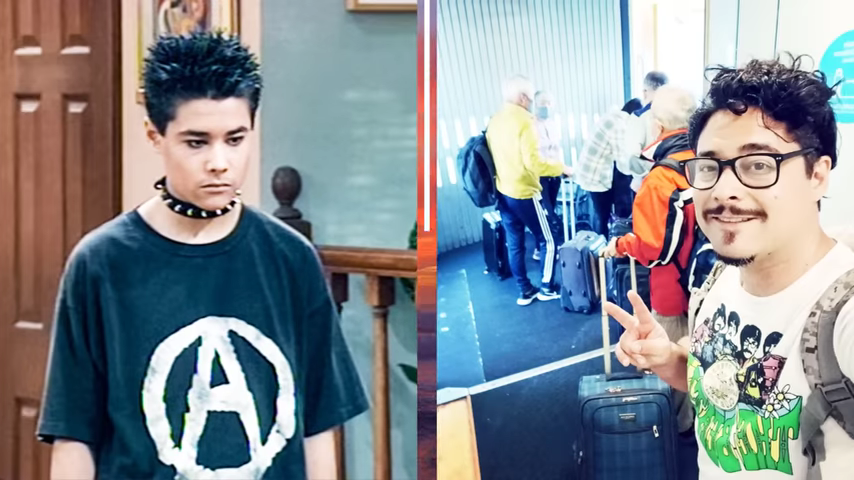 Credit: BIG STAR-X via YouTube
Kaylan Romero appears to have acting behind him, instead choosing to live a private life. As of June 2023, Romero is working as a drummer, and has been seen running a booth selling retro video games at a gaming expedition. He was nominated for the Young Artist Award for his appearance in Family Ties in 1989.
Vicki Lewis as Maureen Binford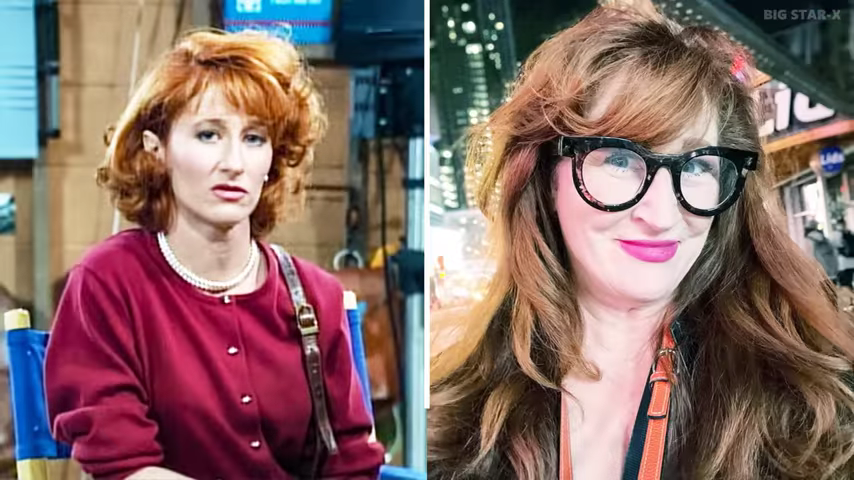 Credit: BIG STAR-X via YouTube
Vicki Lewis' film appearances include Finding Nemo, Finding Dory, Godzilla, and Mouse Hunt. She also had a recurring role on How I Met Your Mother, alongside starring in numerous Broadway productions, such as Chicago and Anastasia. Lewis is married to sound designer Philip G. Allen.
Anndi McAfee as Beth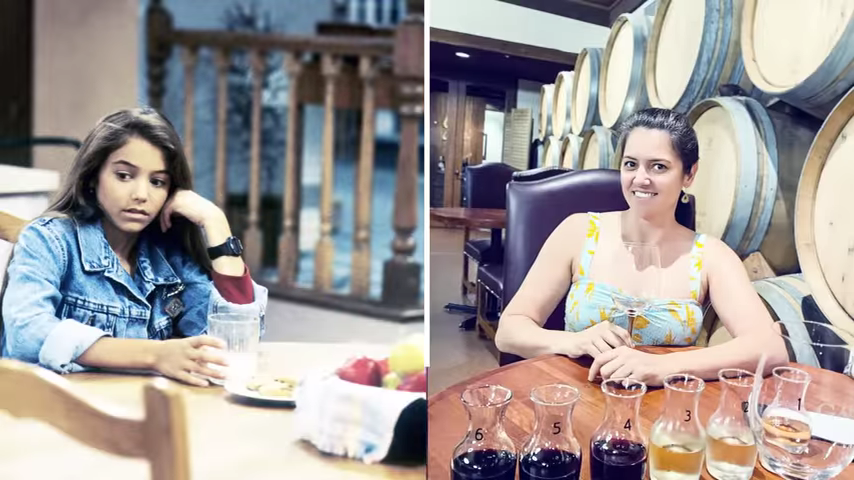 Credit: BIG STAR-X via YouTube
After being diagnosed with Gaucher's disease at the age of 17, Anndie McAfee has shifted into voice acting work, most notably becoming the second voice of Cera in The Land Before Time series. In 2004, McAfee graduated from California State University with a degree in communication studies.
Tom Wopat as Ian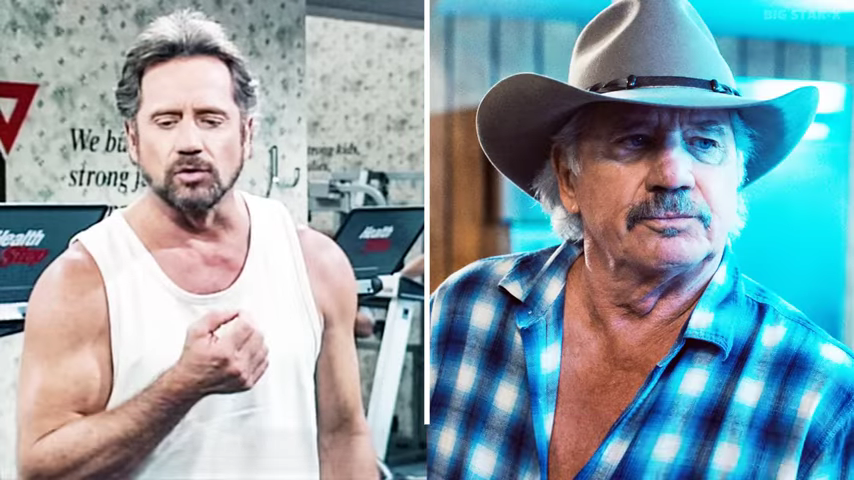 Credit: BIG STAR-X via YouTube
Tom Wopat splits his talents between acting a singing. He had a minor role in Django Unchained and starred in The Dukes of Hazzard television movie. His music has explored pop, country, and rock genres. In 2017, Wopat was arrested due to indecent assault, battery, and drug charges. He pleaded guilty to accosting the opposite sex, sentenced to one year of probation.
Robert Picardo as Joe Morton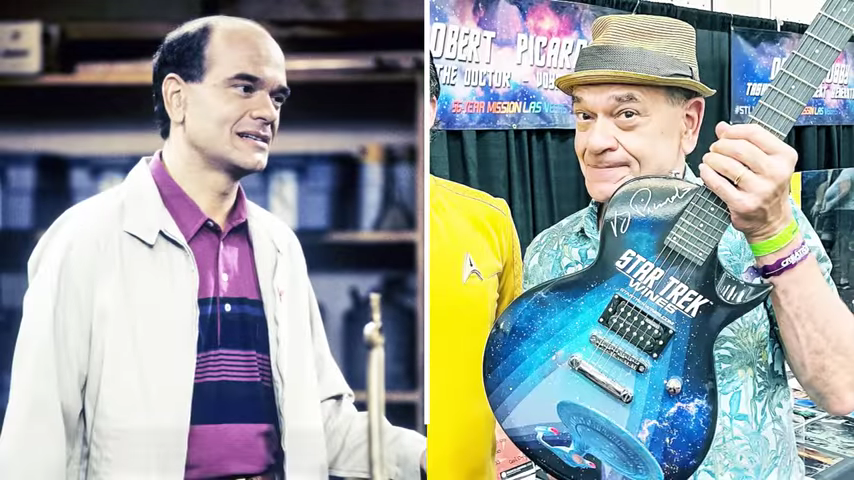 Credit: BIG STAR-X via YouTube
For six years, Robert Picardo played the role of the Emergy Medical Hologram in the TV show Star Trek: Voyager, initially auditioning for the role of Neelix. He went on to direct two episodes of the show. He's also an accomplished singer, with his talents being incorporated into his character's story. Most recently, Picardo has starred in NCIS, Quantum Leap, and CSI: Vegas.
Emmet Walsh as Fred Patterson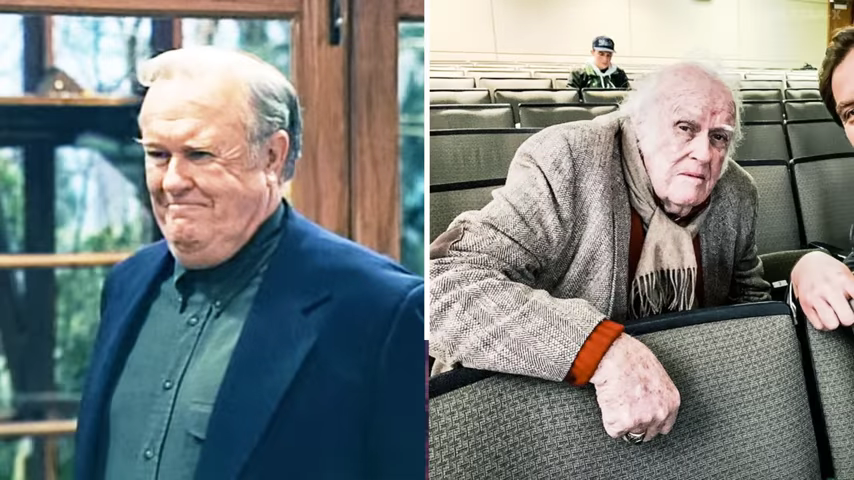 Credit: BIG STAR-X via YouTube
Emmet Walsh has appeared in over 200 movies and TV shows, including Christmas with the Cranks, Knives Out, and Adventure Time. His latest role was in 2022's The Immaculate Room. Most of his gigs have been supporting roles, but iconic characters that many movie fans herald as being integral to the films' successes.
Morgan Fairchild as herself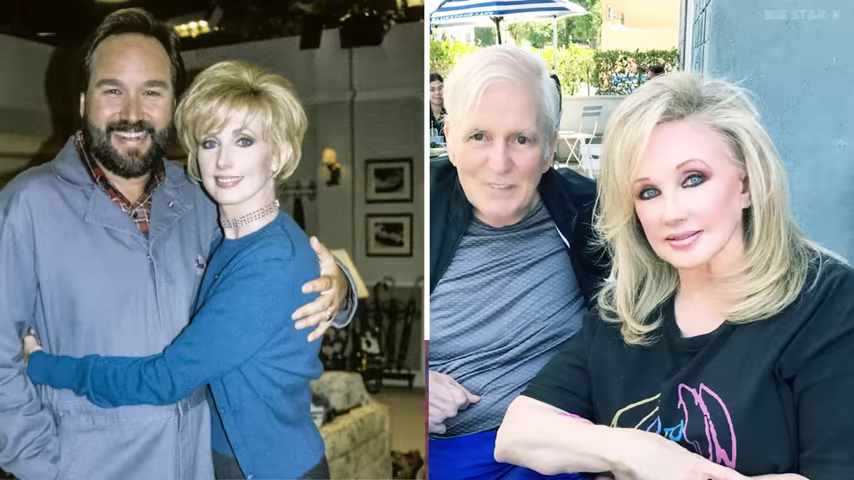 Credit: BIG STAR-X via YouTube
Home Improvement wasn't the only time that Morgan Fairchild appeared as herself, also doing so in V.I.P. and The Naked Truth. She starred in the hit sitcom Friends, playing the role of Chandler's mother, alongside taking to the stage in an adaptation of The Graduate. In 2014, Fairchild was elected as a spokesperson for a website that helps consumers make burial preplanning choices.
Angela Paton as Irma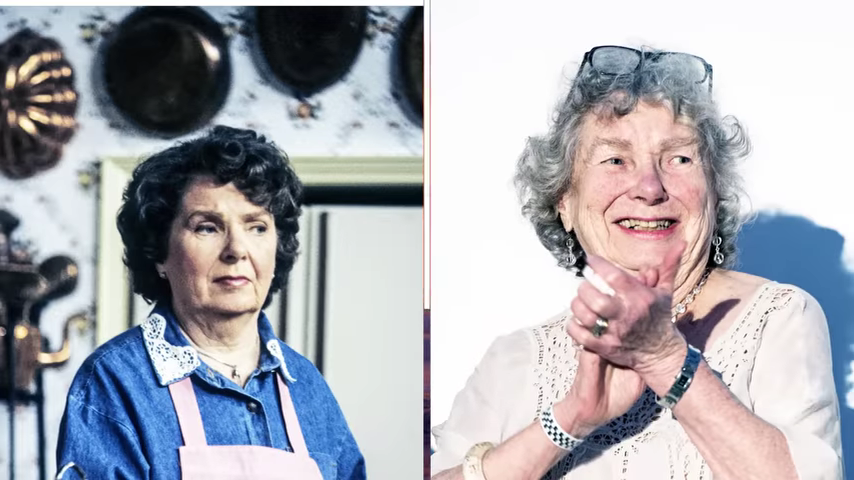 Credit: BIG STAR-X via YouTube
Angela Paton was described as a "natural comic" and "one of the legends of the local stage". She starred in numerous television, film, and stage productions, alongside working as a theater director. Sadly, Paton passed away in 2016 due to a heart attack, aged 86.
Jarrad Paul as Jason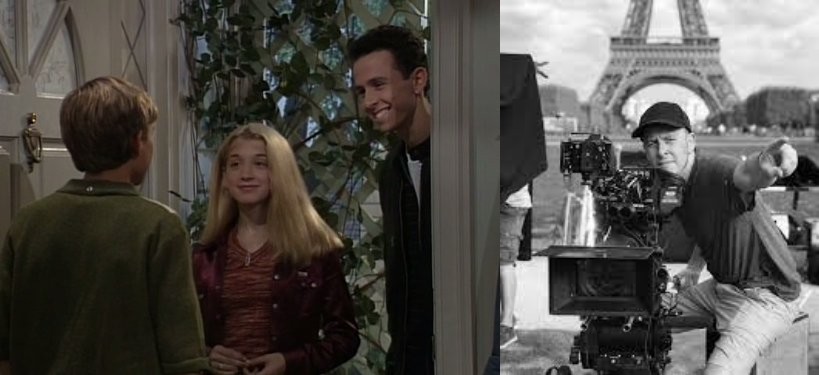 Credit: IMDb
After starring in Home Improvement for a mere four episodes, Jarrad Paul went on to appear in Liar Liar, 40 Days and 40 Nights, and Yes Man – on which he also worked as a co-writer. Paul also co-created and executive produced the Fox comedy The Grinder in 2015.
Jensen Daggett as Nancy Taylor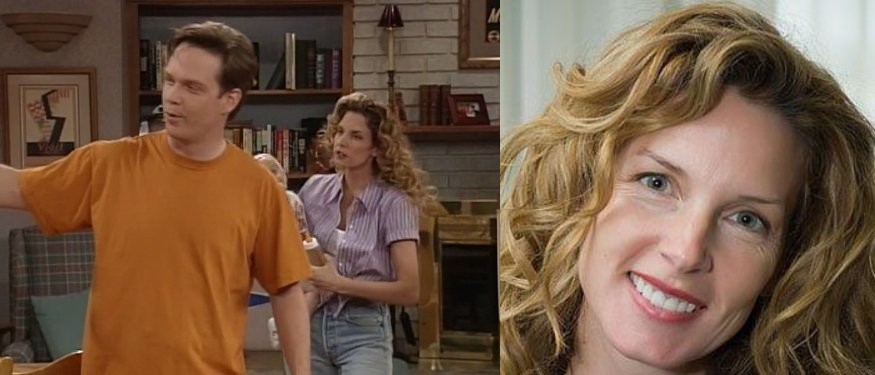 Credit: IMDb
Jensen Daggett has only worked on six productions since her time on Home Improvement came to an end, most notably the 1998 movie Telling You. She also appeared in one episode of the hit show Will & Grace. She left the world of acting behind her in 1999 to focus on raising her family.
Thom Sharp as Jeff Taylor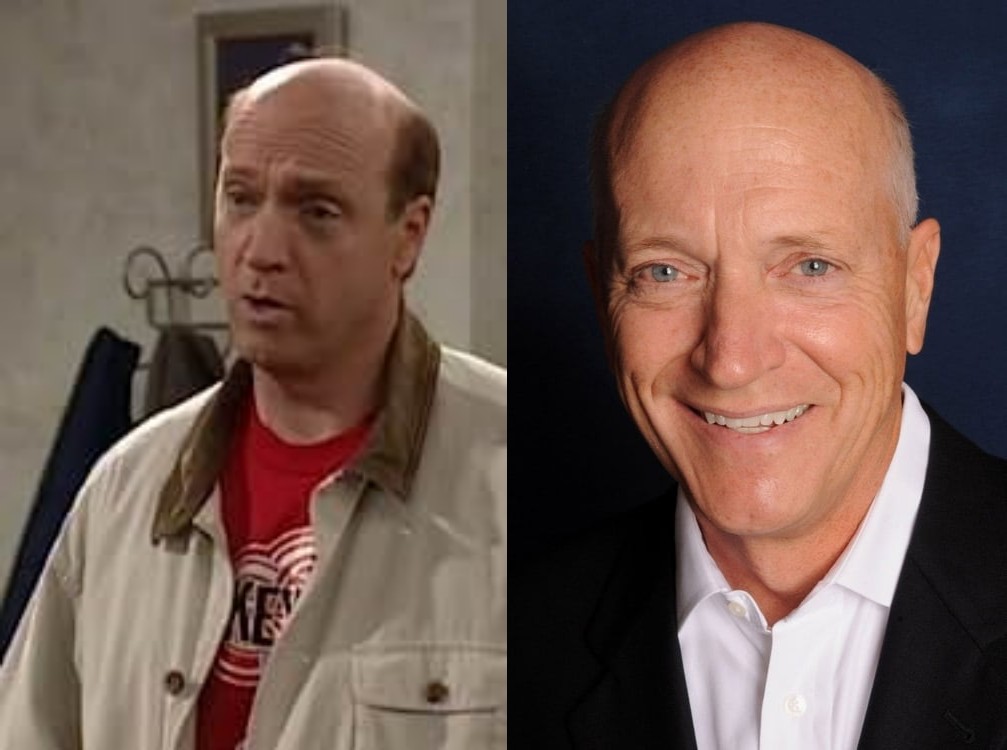 Credit: IMDb
Thom Sharp's distinct voice, combining a blend of deadpan and chirpiness, landed him several voice acting roles on the children's TV show Dinosaurs. He's perhaps best known for his roles in Spy Hard and Repossessed, though appears to have taken a step back from acting.
Jessica Wesson as Jennifer Sudarsky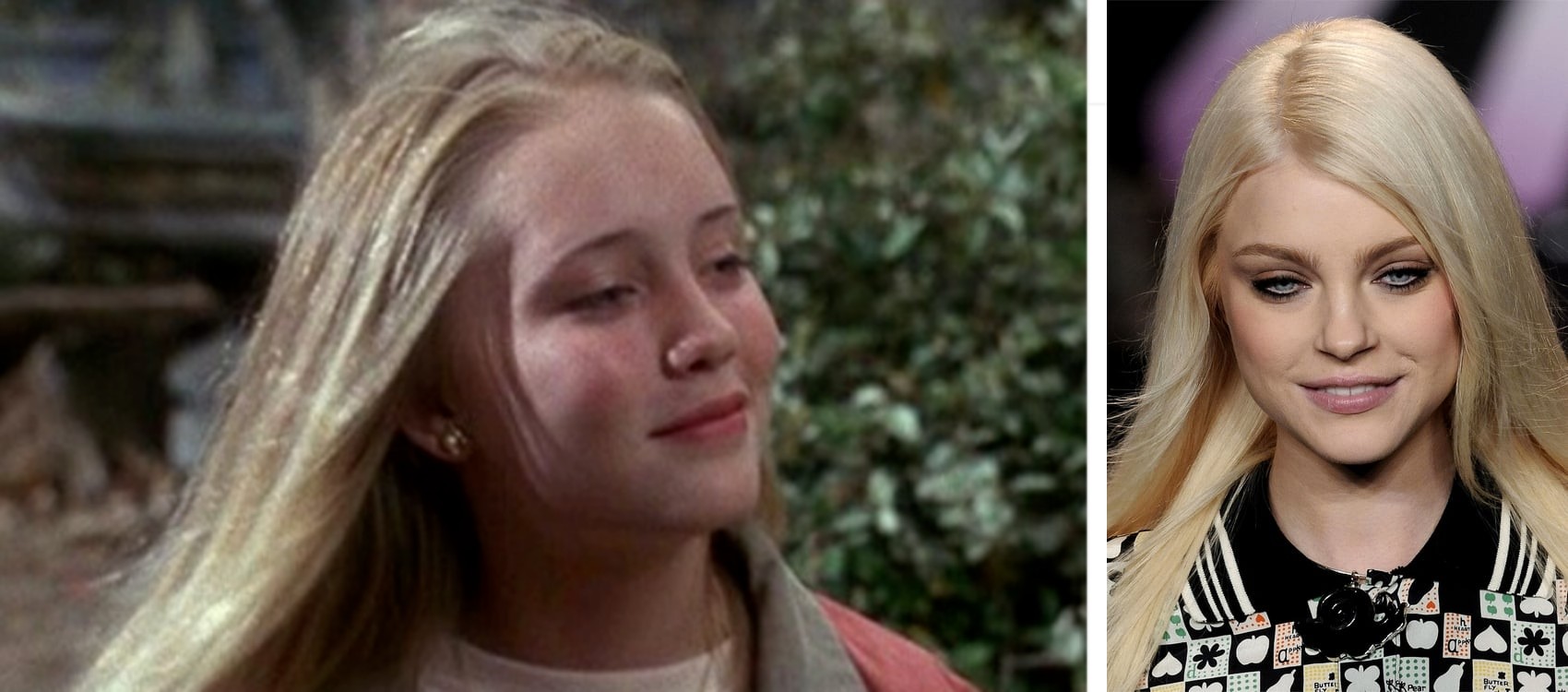 Credit: The Movie Database
Jessica Wesson went on to appear in the iconic 90s flicks Casper and Flipper as well as appearing in one episode of Baywatch. Her last acting credit was for the comedy movie Longshot in 2001, and has since retired from acting altogether.
Shirley Prestia as Delores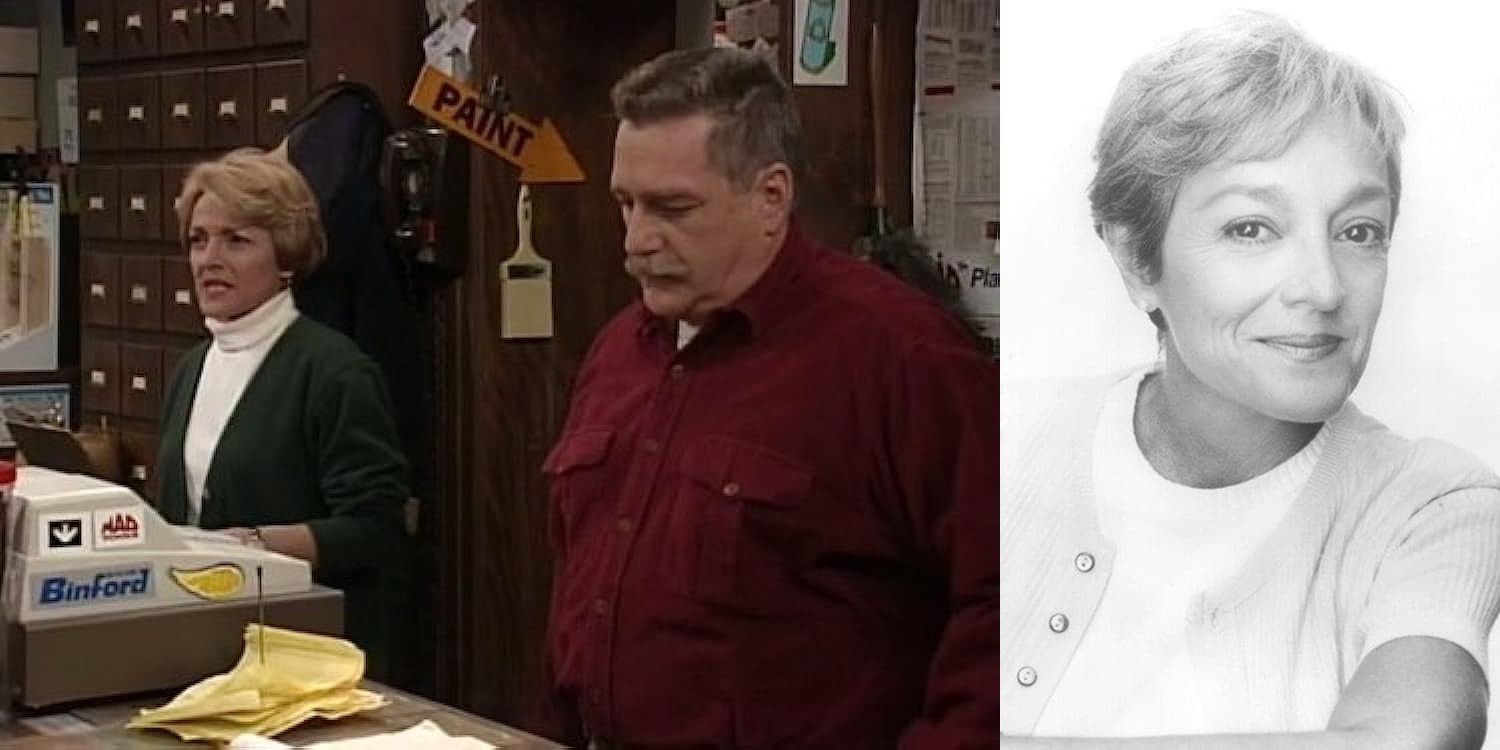 Credit: The Movie Database
Shirley Prestia appeared in Charmed, Curb Your Enthusiasm, and Will & Grace once Home Improvement wrapped up. Prestia was diagnosed with a brain tumor in 2004, retiring from acting due to the illness. She died in 2011 at the age of 64, with her last acting credit being for The War at Home in 2005.