-
Advertisement
In his new crowd funding project set out to revolutionise Barbie, Nickolay Lamm has designed this more realistic Barbie based on average proportions of a 19 year old girl.
Named Lammily doll, the project and photos are already all over the internet being shared among teens and young women in support of the project.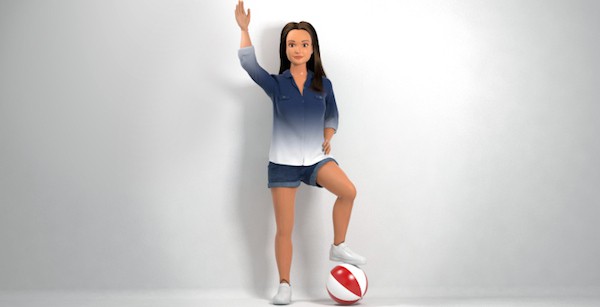 Advertisement
The doll uses CDC measurements to virtually design a healthier, more accurate toy. The only problem is that as yet it doesn't exist.
"A lot of people asked where they could buy normal Barbie," Lamm said. "But no one could buy it because it didn't exist."
Instead of waiting and hoping that companies like Mattel to come around to the idea of a more realistic doll, Lamm has launched a crowd funding campaign. With the tagline "Average is beautiful", he has already raised nearly $150k with an initial target of only $95k 
The doll wears minimal makeup, promotes an active lifestyle and solves world hunger. See, average can still kick ass!
Check out the video at the bottom of this post.
-
Advertisement