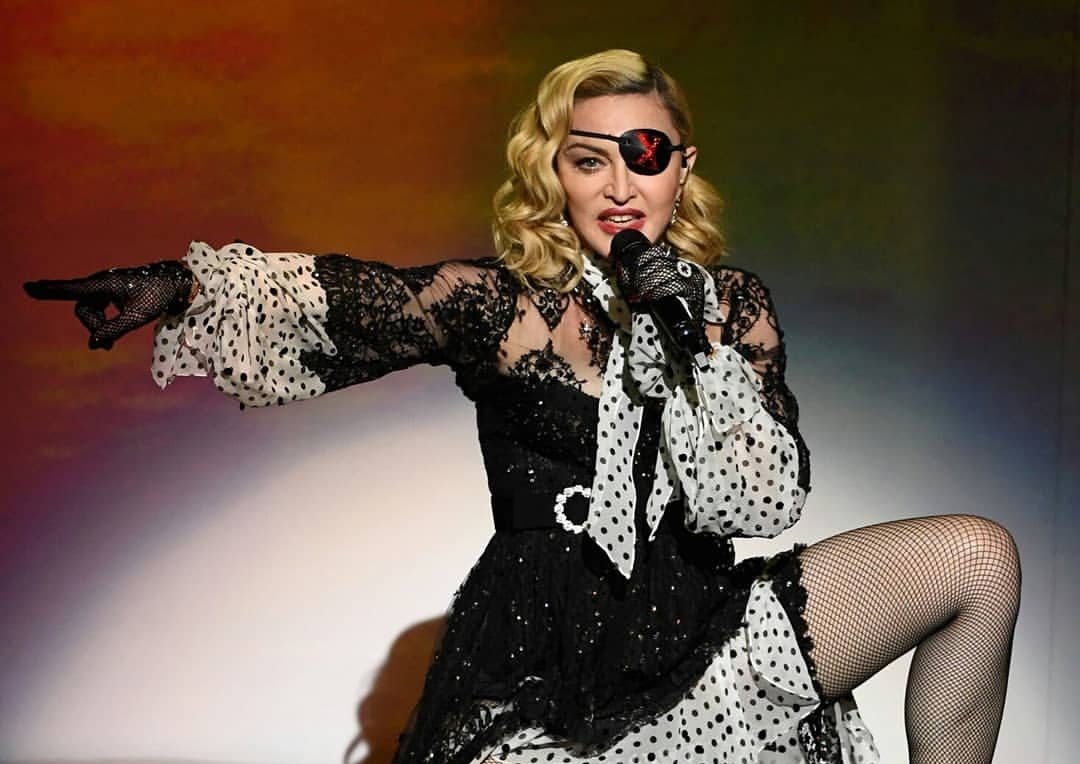 Credit: @haaretzcom via Instagram
She was once a cheerleader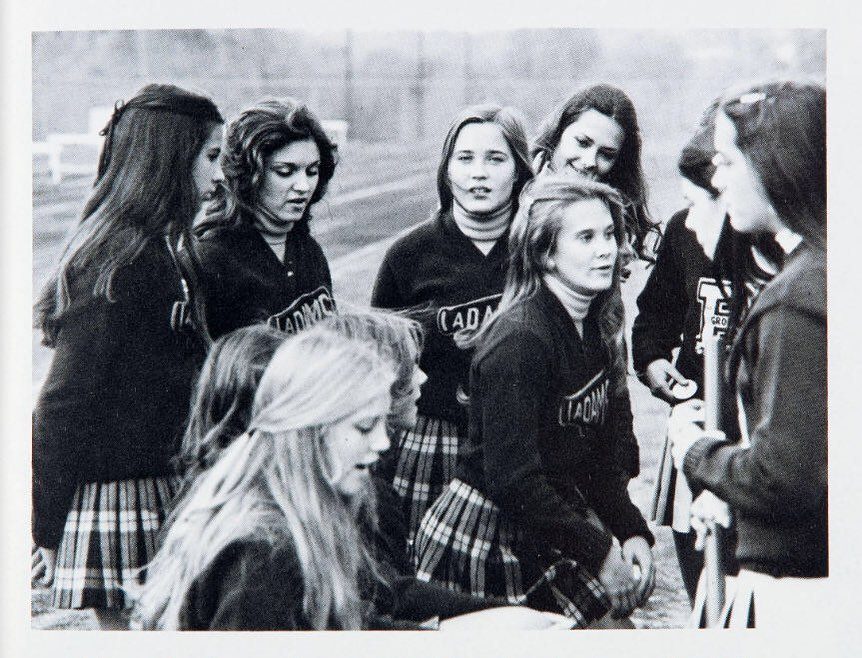 Credit: @madonnaqueenpics via Instagram
Before she hit up stages around the world, Madonna performed as a cheerleader. During her time in education, the singer took to Rochester Adams High School's stage to put on numerous cheerleading performances, influencing both her passion and skill in the world of dance that still impacts her stage presence to this day.
The superstar was fired from Dunkin' Donuts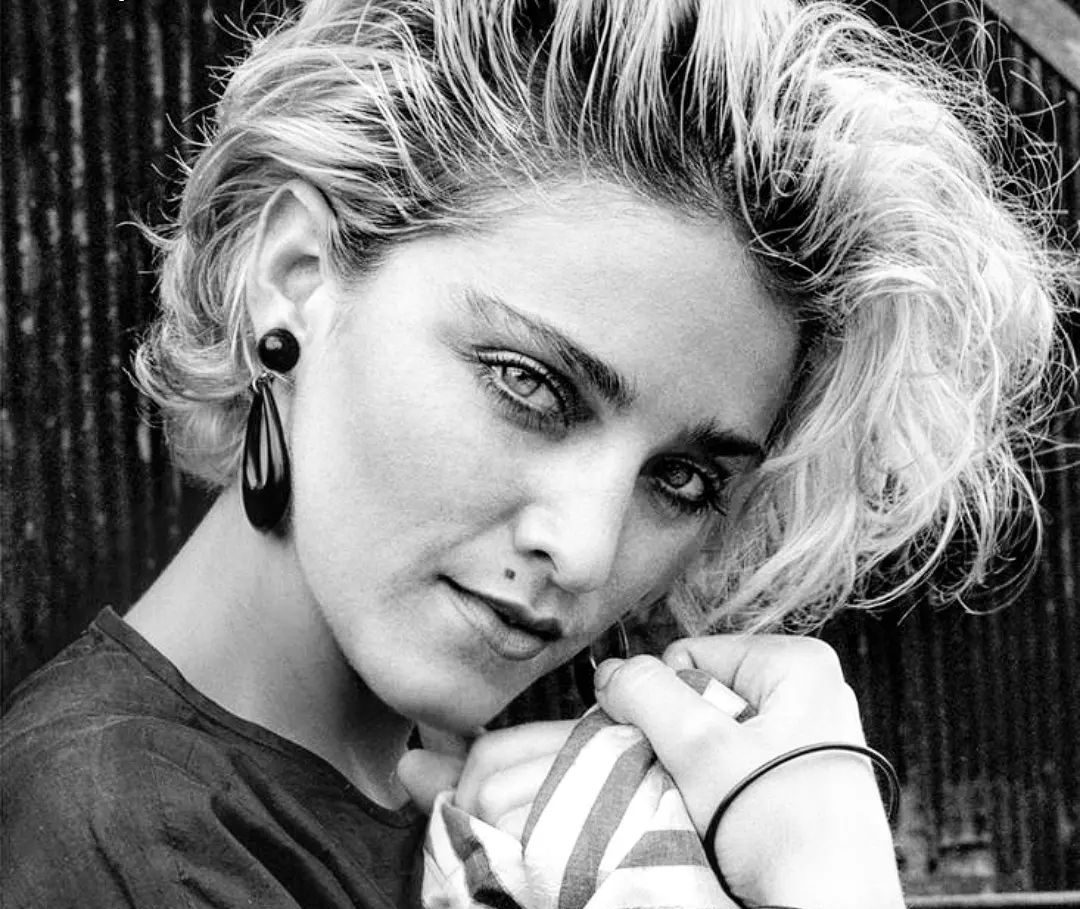 Credit: @remember_madonna via Instagram
Madonna hasn't always been a household name. Alongside performing as a dancer in New York City, Madonna worked at Dunkin' Donuts as a way to make ends meet. Apparently, she got fired from her position due to her frequently playing around with the jelly machine – even squirting some of the sweet stuff at a customer.
She's a children's book author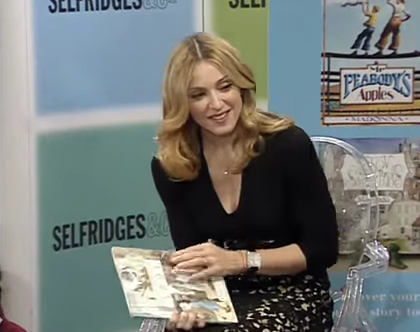 Credit: AP Archive via YouTube
Aside from her obvious talents in the realm of music, Madonna is also a successful children's author. Her first children's book, The English Roses, was published back in 2003. Since then, she's gone on to write 20 more kids' books, all to relative success.
Madonna has some famous distant relatives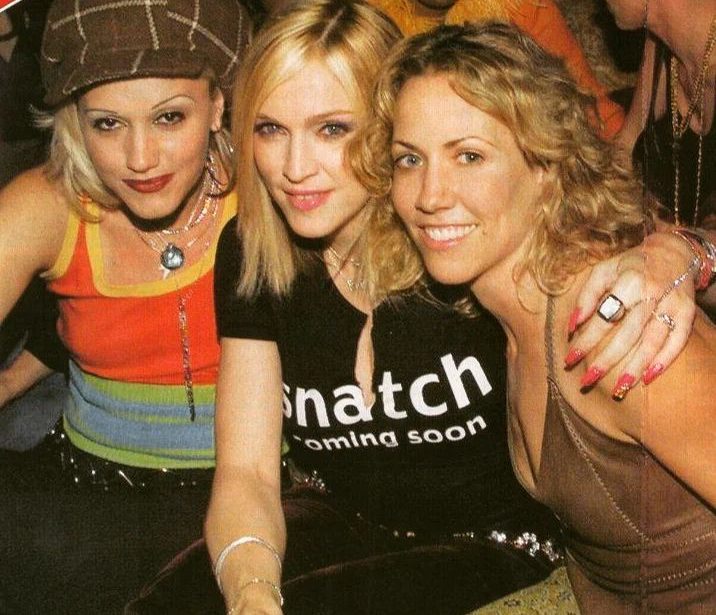 Credit: @mlvc816love via Instagram
The world of Hollywood is smaller than you may think, as a recent ancestry study has shown that Madonna has some big-name distant relatives, mainly through being second cousins. These famous faces include Celine Dion, Mark Wahlberg, and Gwen Stefani, to name a few.
Madonna was almost in The Bodyguard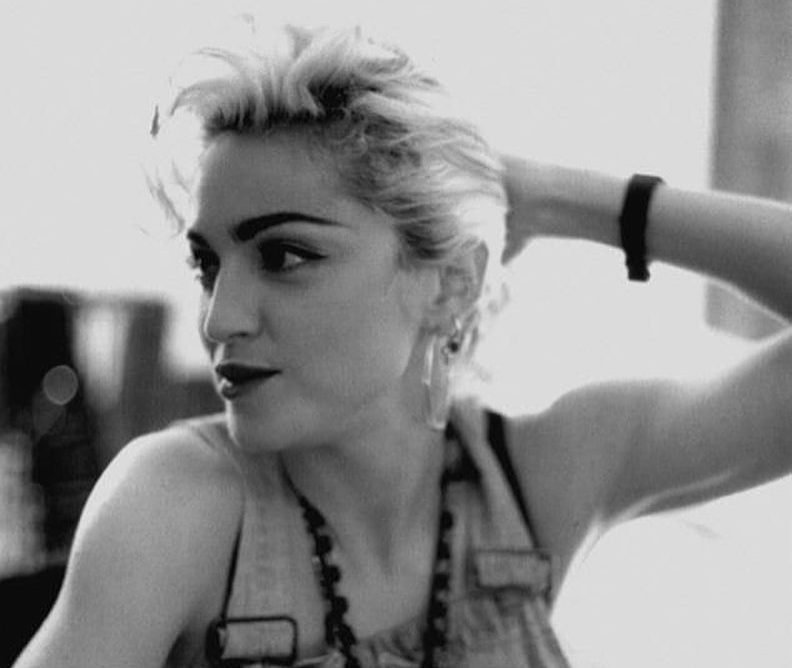 Credit: @madonna_a_retrospective via Instagram
It's hard to imagine anyone other than Whitney Houston playing the lead role in The Bodyguard, but the acting gig almost went to Madge herself. Lead man Kevin Costner reportedly put Madonna forward for the part, though her chances were dashed when the pair had a very public falling out.
The singer was once close friends with Gwyneth Paltrow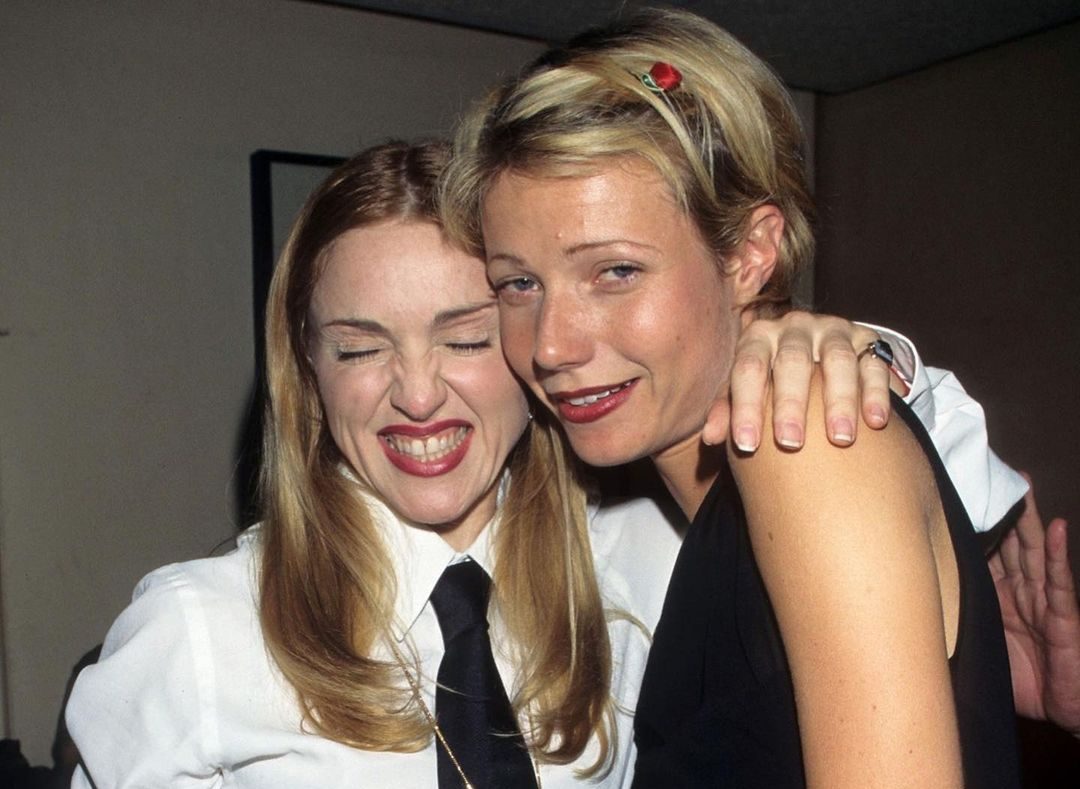 Credit: @jstamenov via Instagram
The Material Girl is no stranger to famous faces, having a slew of celebs in her close circle. One of her closest pals used to be Gwenyth Paltrow, with the actress even being Madge's Maid of Honor at her wedding to Guy Ritchie in 2000. Their relationship disintegrated, however, when the two fell out due to a disagreement over a personal trainer.
She's had some interesting romantic relations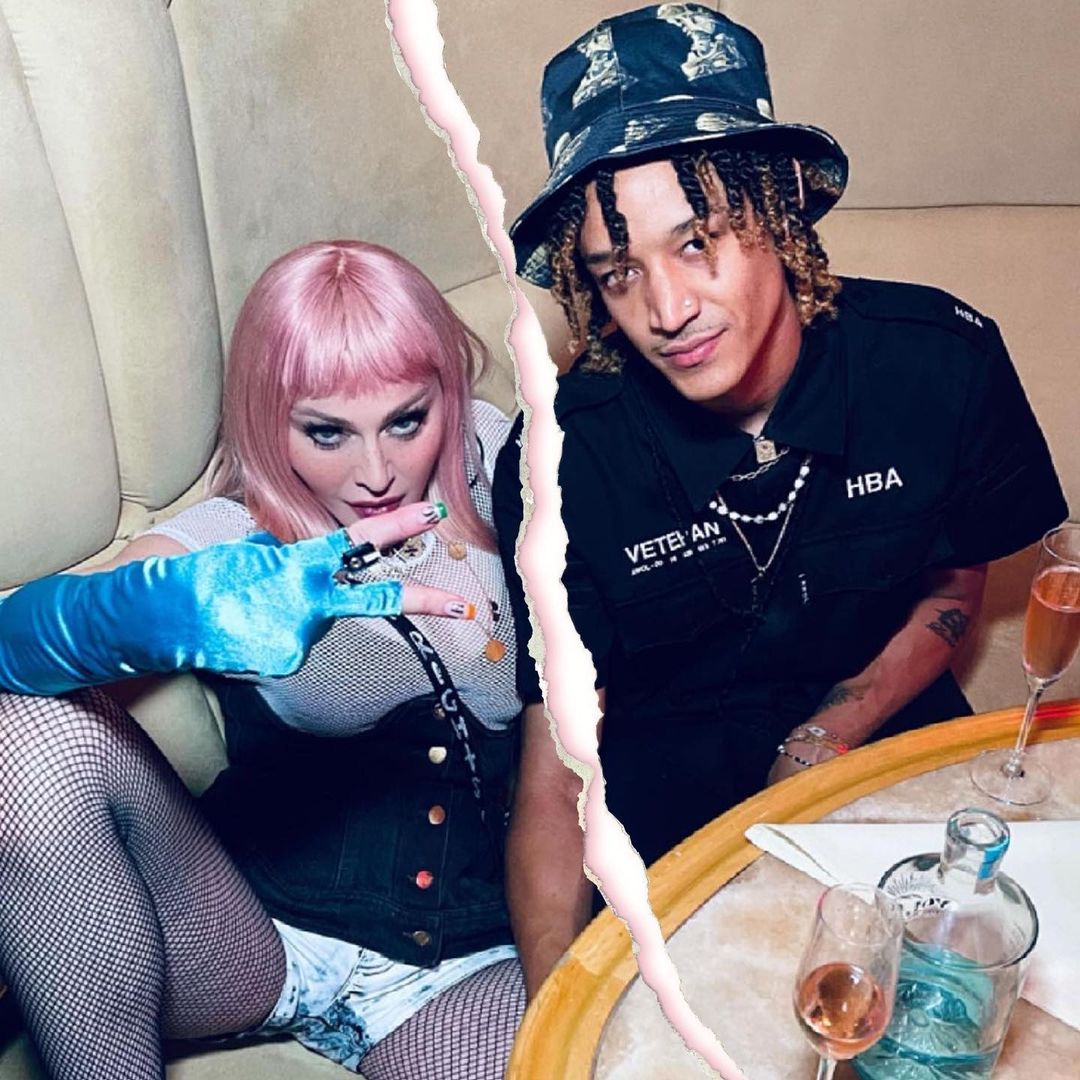 Credit: @lifeandstyleweekly via Instagram
Madonna's romantic life has made headlines for decades, with her failed flings being used as cannon fodder by many tabloids. The singer dated rapper Vanilla Ice for eight months, hooked up with a 23-year-old model, and had high profile marriages with Sean Penn and Guy Ritchie.
She had an unusual childhood nickname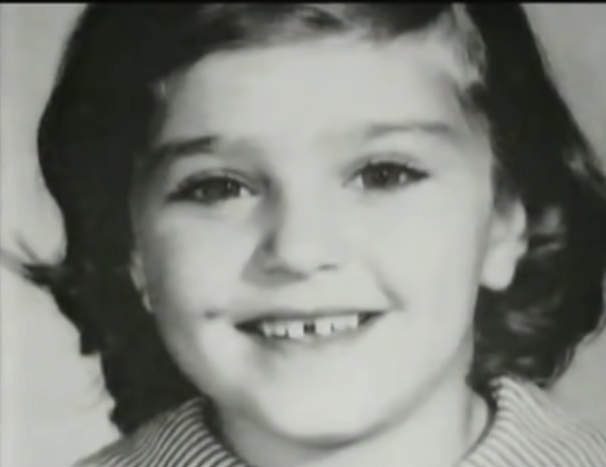 Credit: TheLuckystar71 via YouTube
Although the world knows her simply as Madonna, her family once called her by another name – Little Nonnie. She bore the same name as her mother, Madonna Louise Ciccone, so the nickname was used to differentiate between the two family members. Sadly, her mother passed away when Madonna was just five years old, after a battle with breast cancer.
Her signature look was formed by an iconic designer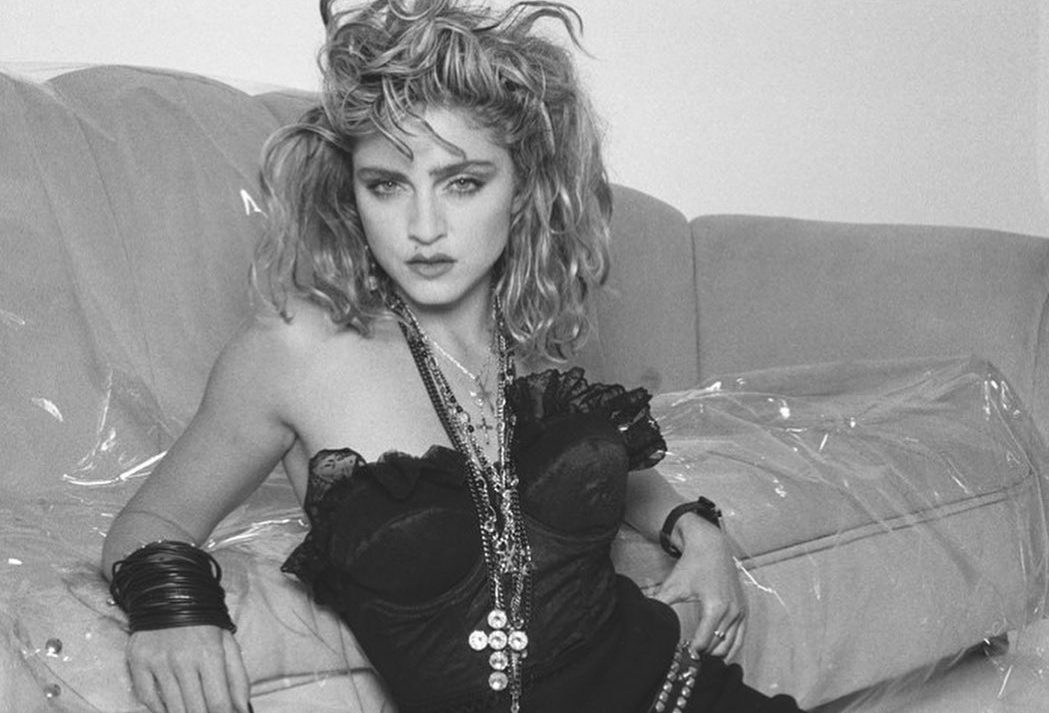 Credit: @mixandmadge via Instagram
Part of Madonna's timeless appeal is her fashion. Her 80s looks were created in collaboration with Maripol, a New York downtown designer who previously worked with music legend Grace Jones. Maripol is responsible for Madge's trademark black rubber bracelets and crucifixes, which became staple fashion pieces in the 80s.
She has a strict fitness regime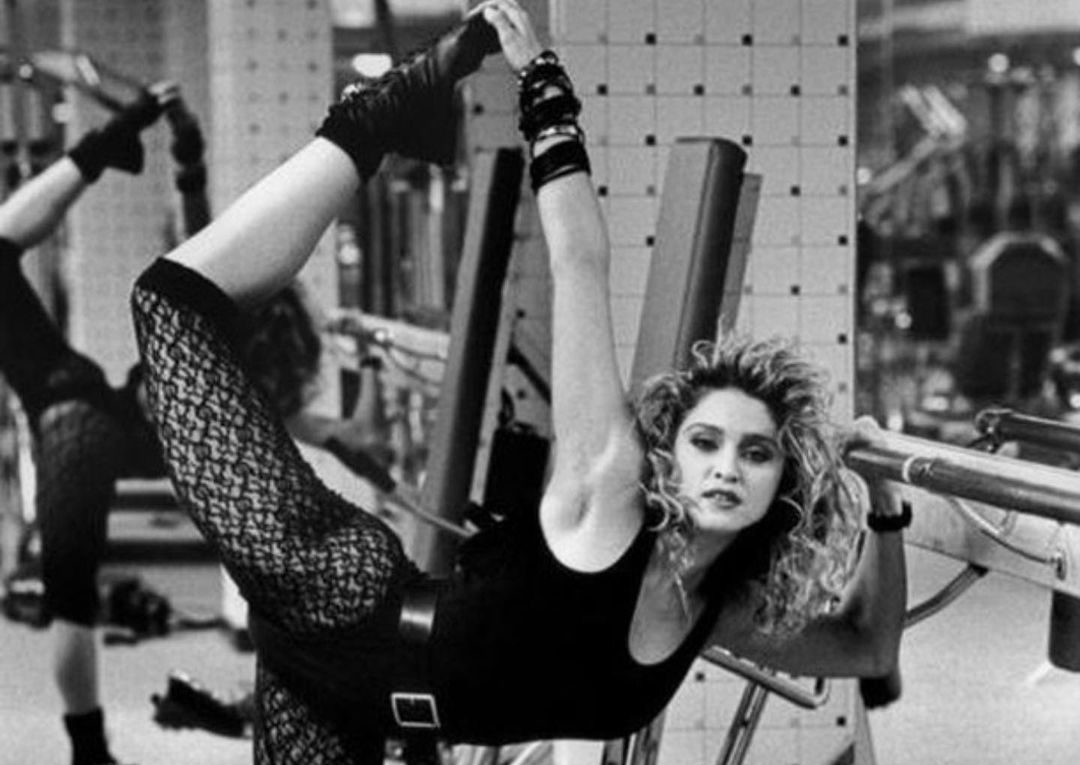 Credit: @katia_dancebody via Instagram
You don't get to Madonna's age and still look good without working out. The superstar has a devout fitness regime, incorporating a mix of circuit training, interval training, and resistance training into her workouts. Aside from keeping her in shape, her devotion to fitness allows her to keep up with her hectic touring schedule.
The singer doesn't have a Hollywood star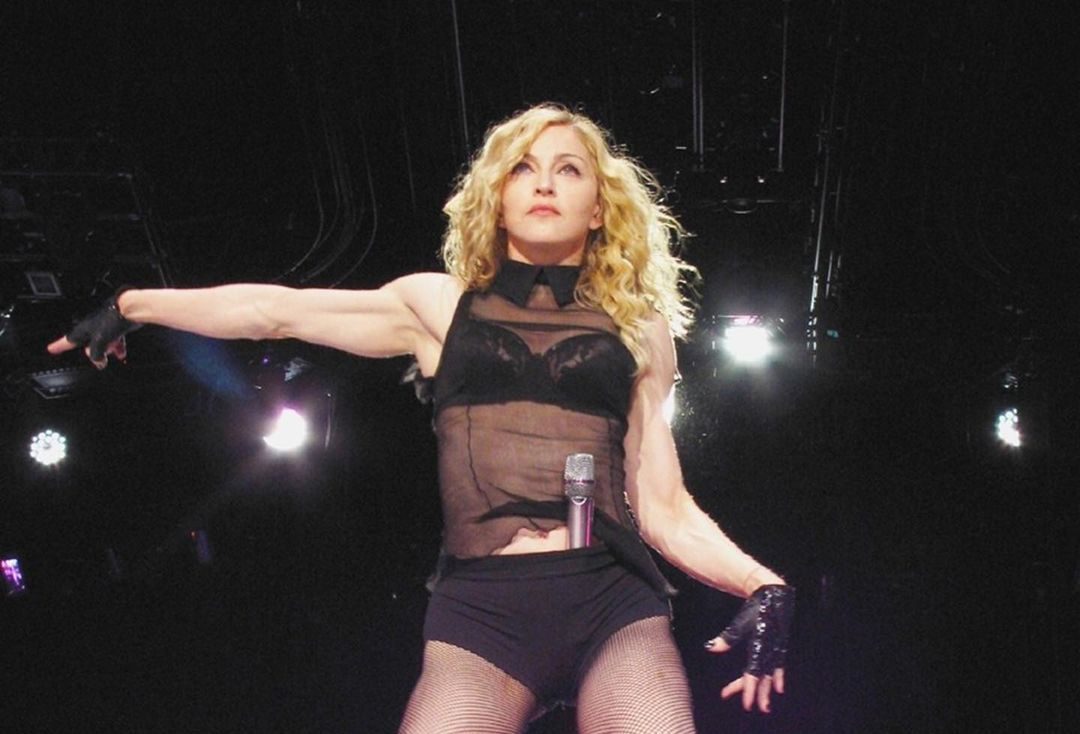 Credit: @whatthefishsay via Instagram
Despite being one of, if not the most, iconic figures in pop music, Madonna doesn't have a star on the Hollywood Walk of Fame. The singer reportedly turned down having her name embedded in a star in 1990, with no official reason being given. It's likely that Madonna turned down the offer due to the process being both lengthy and costly.
She's smashed numerous records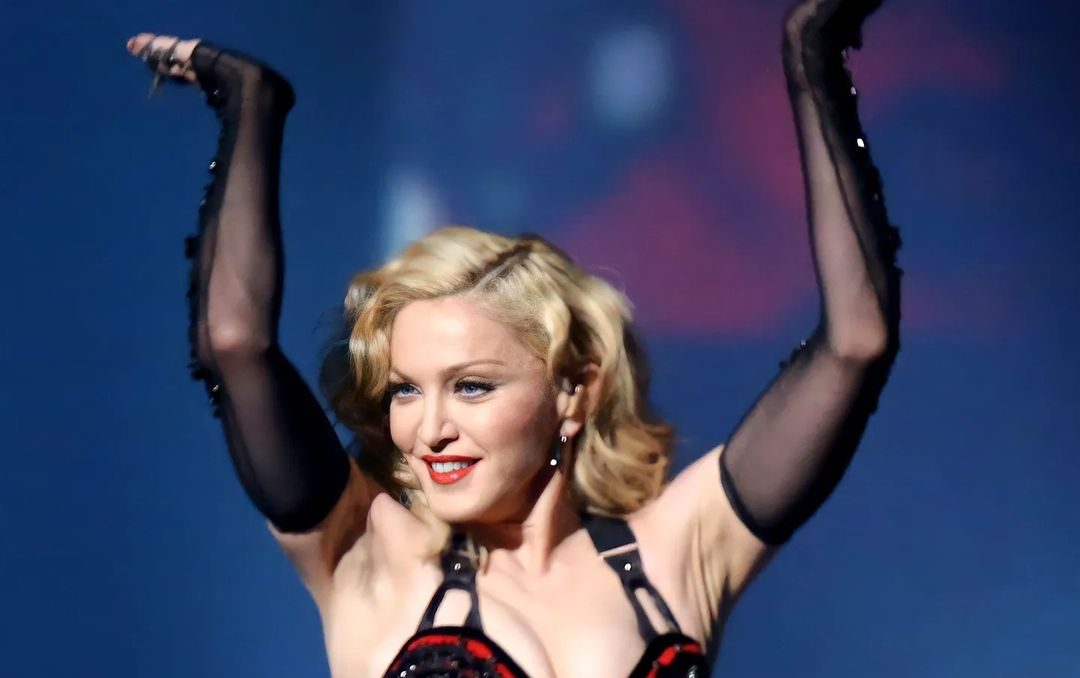 Credit: @revolutionoflovepage via Instagram
There's a reason why Madonna is heralded as being one of the most influential artists of all time – she's smashed many records over her 50-year career. With a whopping 300 million global sales under her belt, she's one of the highest selling artists ever – cementing her place as a living legend.
She has many accolades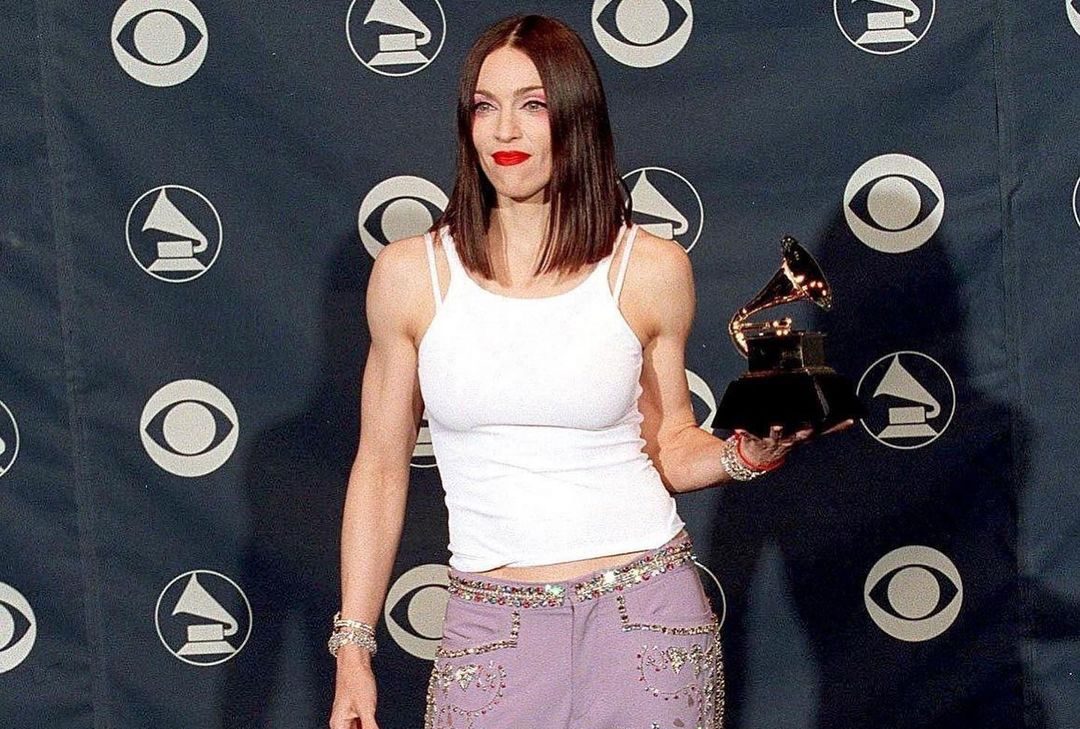 Credit: @jstamenov via Instagram
It's not just the fans that rate Madonna's tunes, she's also celebrated by numerous critics and committees. The singer has won seven Grammys (being nominated for 28), has bagged two Oscar nods, and has even been inducted into Rock 'n' Roll Hall of Fame.
She founded two bands
Credit: MadonnaRocknRoll via YouTube
Before Madonna made it big as a solo artist, she formed two bands. Her first group was the Breakfast Club, where Madge served as the group's drummer. She left the band with her current boyfriend to set up Emmy & The Emmys, where she lent her vocals and guitar skills. After this, she went solo, becoming the phenomenon we all know today.
She practices Kabbalah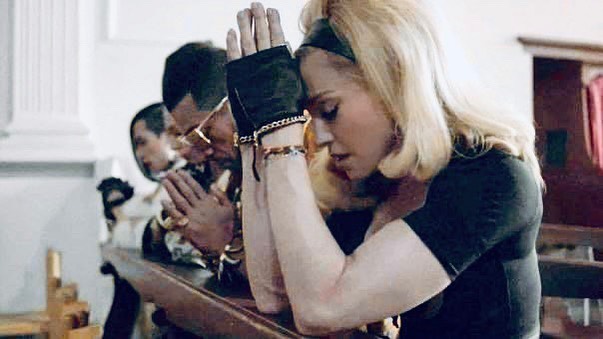 Credit: @madonnology via Instagram
Kabbalah is an esoteric discipline taught in Jewish mysticism. It teaches theoretical, spiritual, and meditative methods in order to release the ego to attain a higher level of consciousness. Madonna's induction into the Kabbalah Center in Los Angeles is attributed to drawing extraordinary publicity to the mystic practice.
She opened a children's hospital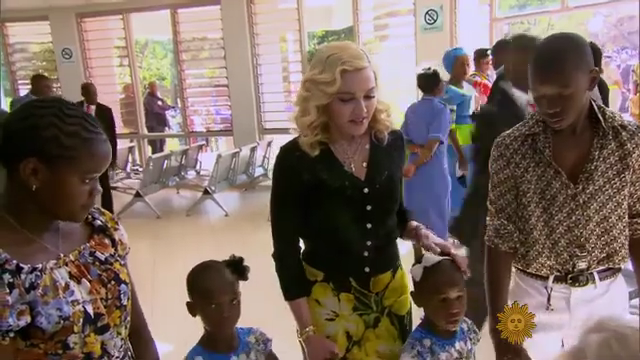 Credit: Kevin Kracke via YouTube
Forever indulging in philanthropic deeds, Madonna's most well-known act of kindness was when she opened up a pediatric surgery center in Malawi. She unveiled the Mercy James Institute for Pediatric Surgery and Intensive Care back in 2017, providing much-needed care for disadvantaged children, naming the institute after her daughter.
Madonna was a college dropout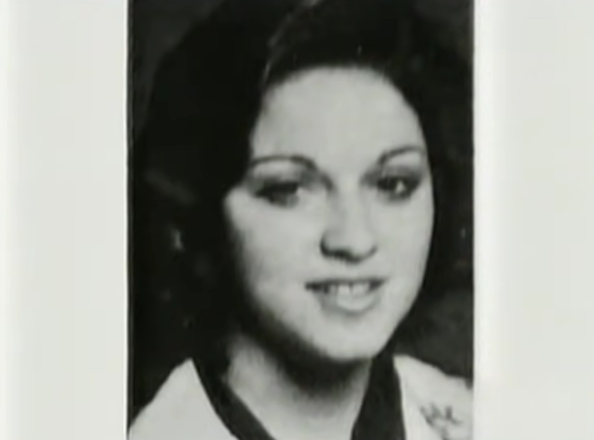 Credit: TheLuckystar71 via YouTube
Academia isn't everything, as Madonna goes to show. Despite having earned a dance scholarship to attend the University of Michigan, the singer dropped out of school in 1977, moving to New York City in order to pursue her career goals as a singer in the entertainment industry.
She's taken a few tumbles on stage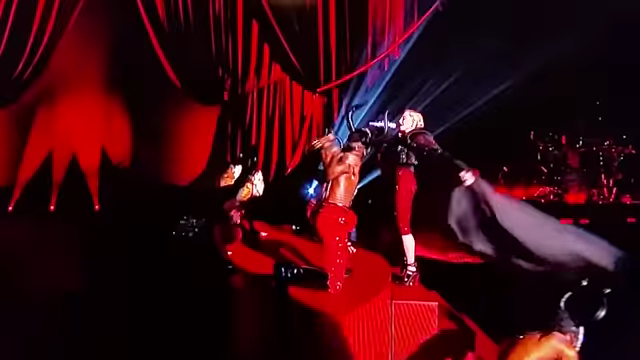 Credit: Madonna via YouTube
No performer is safe from the occasional on-stage incident, as Madonna can attest. She's had her fair share of mishaps while performing, most notably when her cape failed to unfasten during her performance at the BRITs, resulting in her plummeting down a flight of stairs. Ever the professional, she dusted herself off, and carried on with the show.
Her daughter is following in her footsteps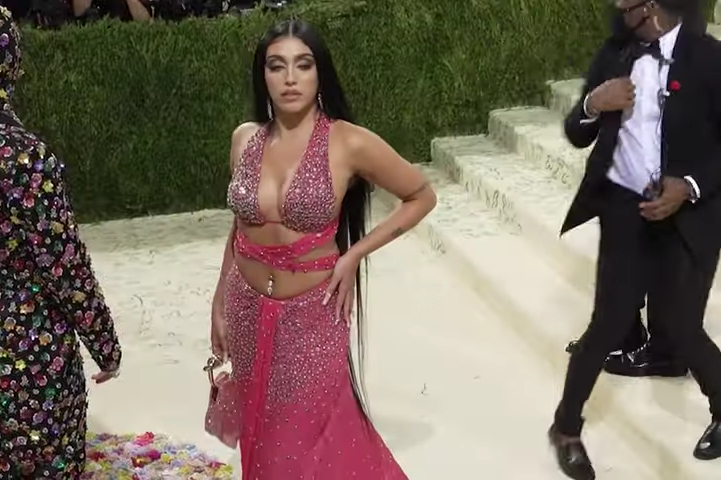 Credit: Billboard via YouTube
Madonna has many children, though one of them in particular seems to be following in her mother's footsteps. Madge's daughter, Lourdes, has recently embarked on her music career, featuring raunchy visuals that clearly take inspiration from her mother's controversial antics back in the 80s.
She has OCD tendencies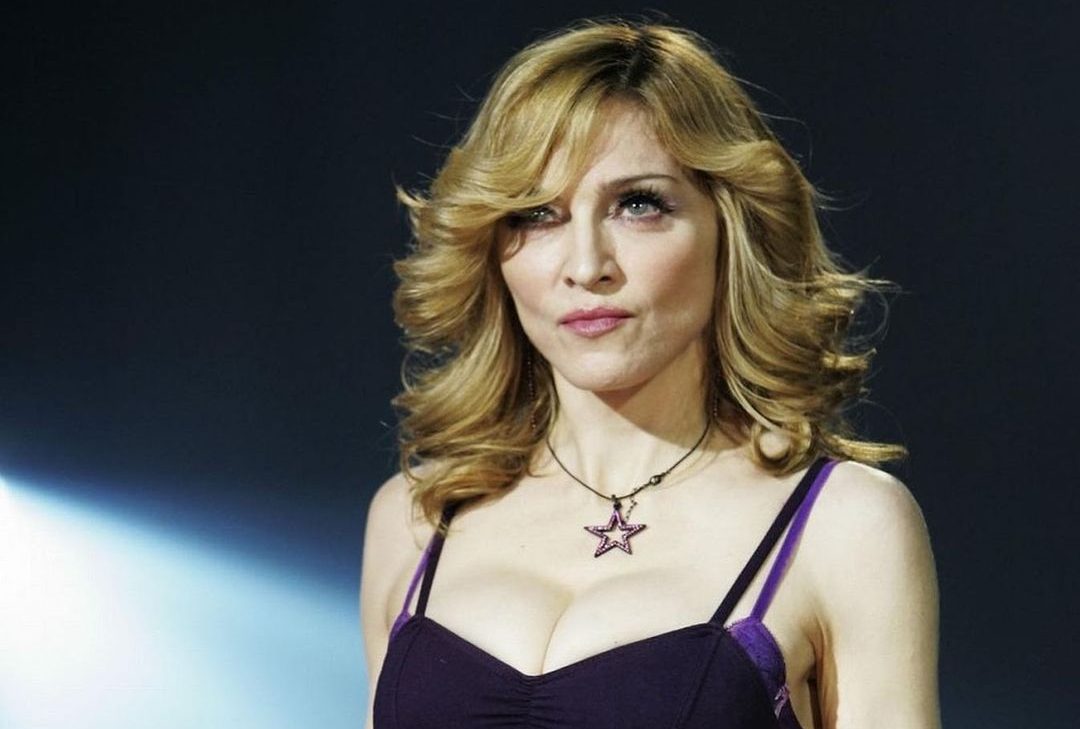 Credit: @madamex84 via Instagram
A self-confessed control freak, Madonna has said that she exhibits some OCD tendencies, always wanting (or demanding) that things are a certain way. She claims that she feels uneasy when her home is in a messy state, and that her OCD behaviors flare up most when she's on tour.
Her son's godfather may surprise you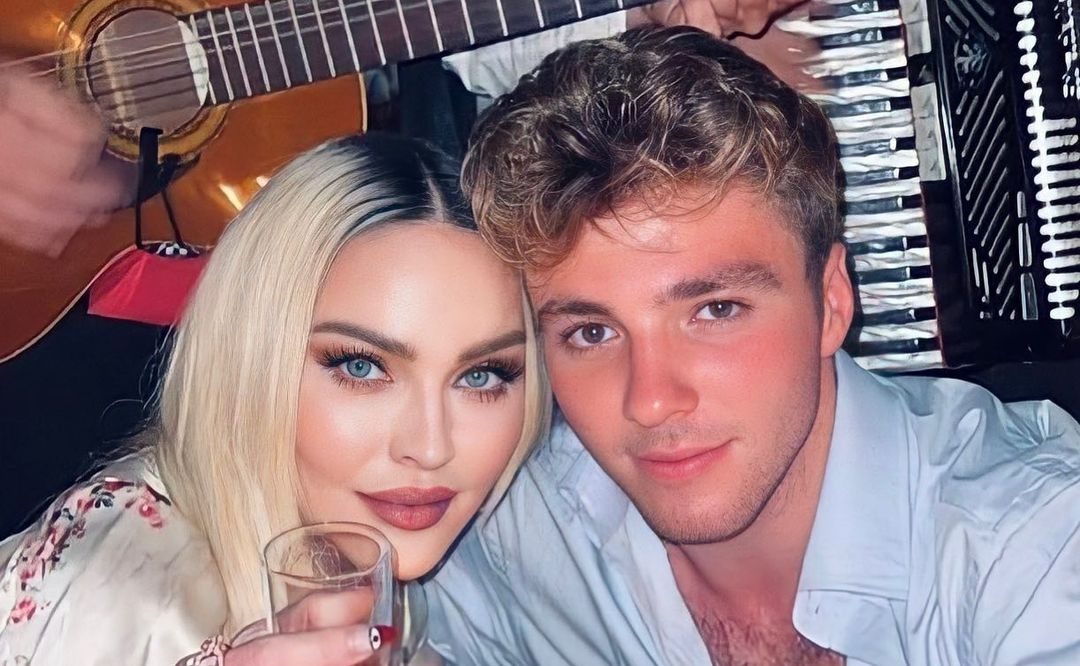 Credit: @itsmadennis via Instagram
Rocco has a famous mother, Madonna, and a famous father, Guy Ritchie. His claim to fame doesn't end there, however, as he also has a well-known godfather – none other than rockstar Sting himself. Madonna met her then-husband Guy Ritchie through the rocker, so it makes sense as to why Sting was appointed with the poignant position.
She has a love affair with Malawi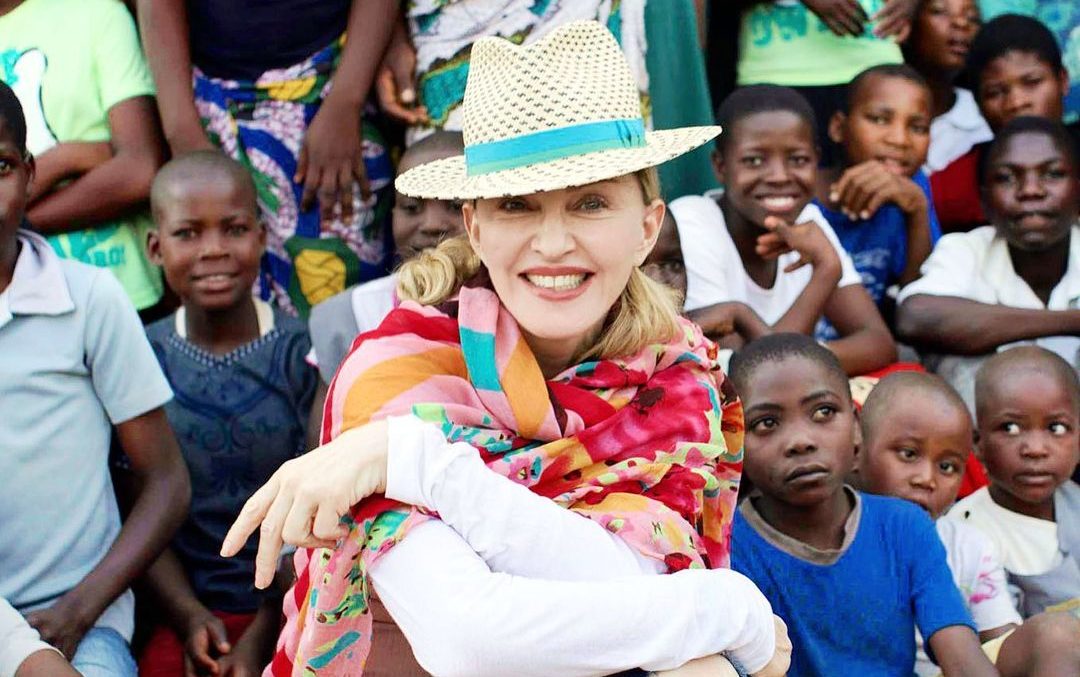 Credit: @themadonnabible via Instagram
Madonna frequently visits the African country Malawi, helping to benefit the lives of the locals through her non-profit charity that's been in place since 2006. Not only does she frequently visit the location, but she's also adopted four children from there: David, Mercy, Stelle, and Estere.
She's a clothing designer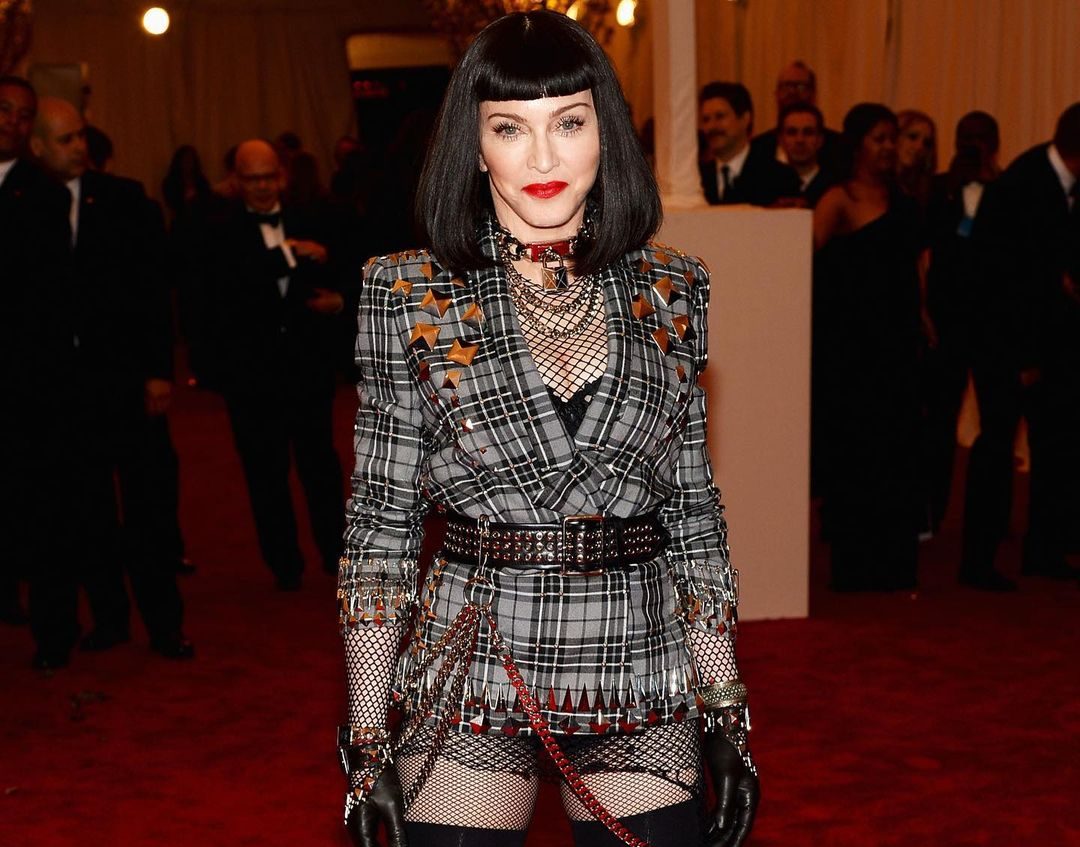 Credit: @themadonnabible via Instagram
Madonna doesn't just wear fashionable looks – she creates them. In 2007, the pop star shifted lanes and designed a clothing line for the British fashion chain H&M, with the photoshoot being helmed by none other than Steven Klein. Since then, she's gone on to produce a further five fashion brands.
Her confirmation name is Veronica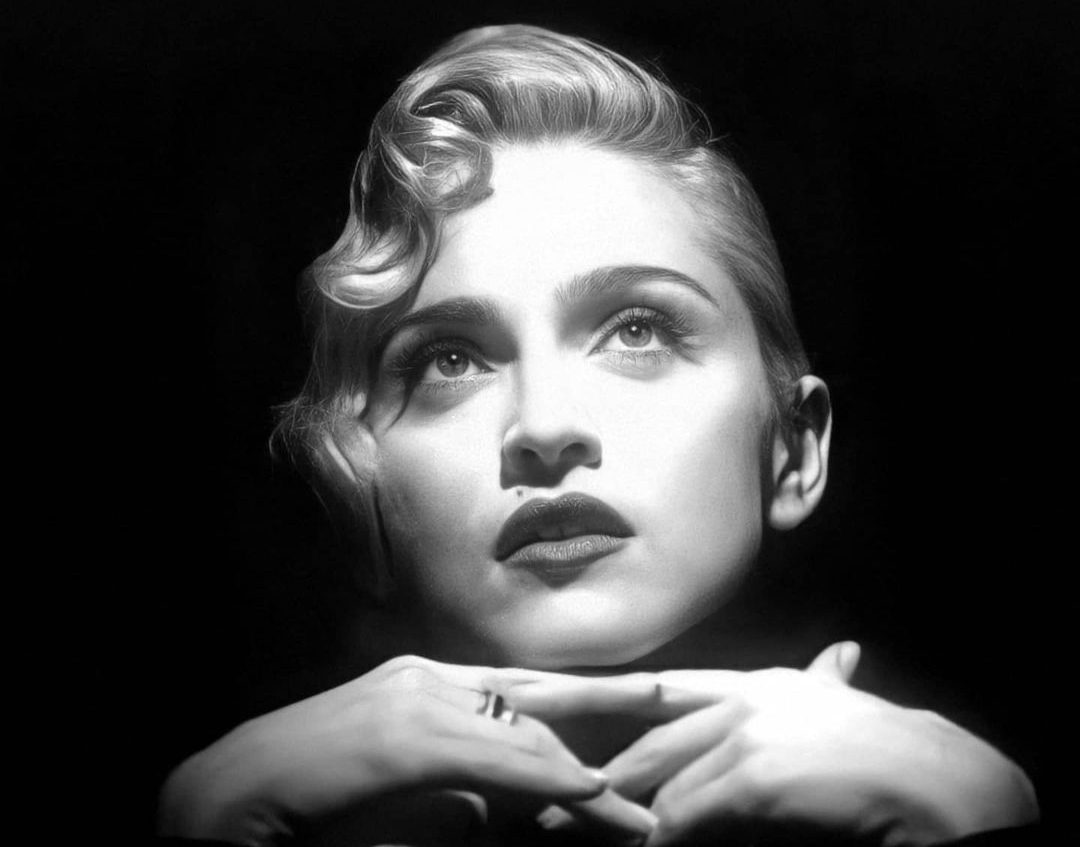 Credit: Madonna via YouTube
When Madonna joined the Catholic Church in 1966, she took on Veronica as her confirmation name, paying tribute to Saint Veronica. Her ties to the Catholic Church have resulted in religious imagery featuring in both her songs and her music videos, causing a great uproar among the devoutly religious.
She lived in a synagogue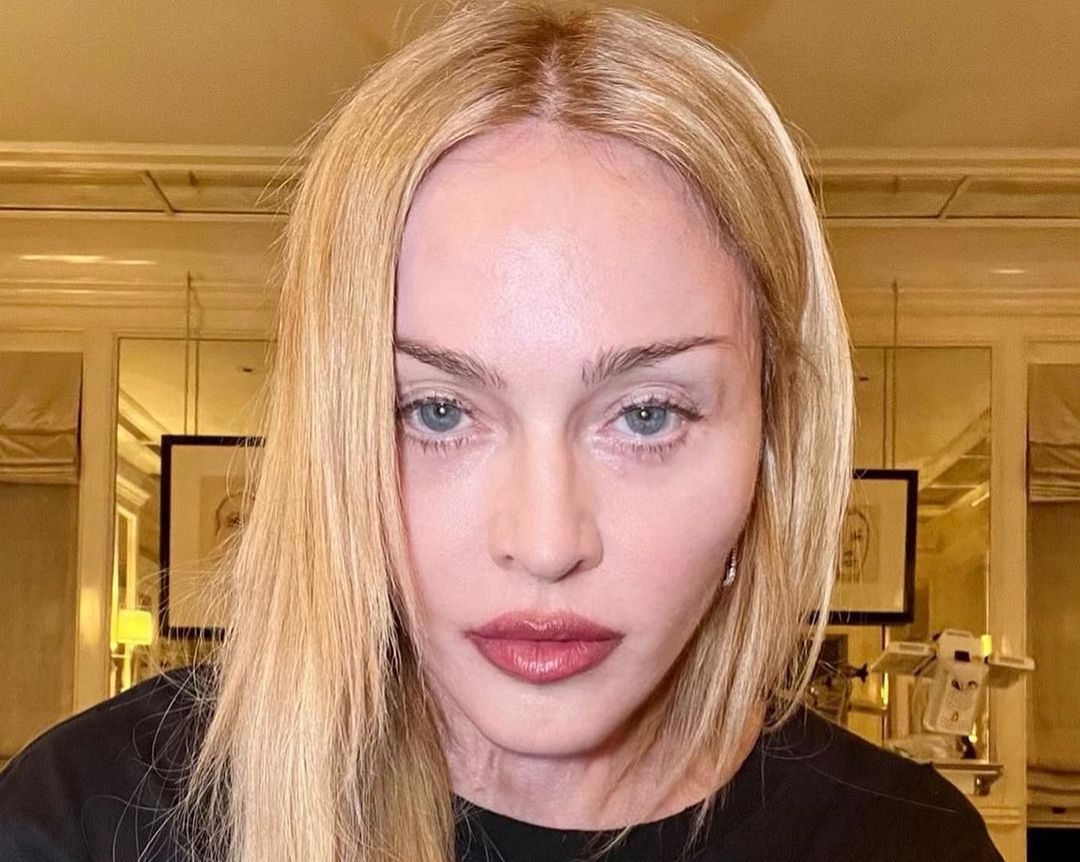 Credit: @oprahdaily via Instagram
Never one to shy away from the norm, the Queen of Pop has had some unusual living arrangements over the years, including shacking up in a synagogue. She camped out at the location with her then-boyfriend Dan Gilroy in Corona, Queens between 1979 and 1982.
The singer has a high IQ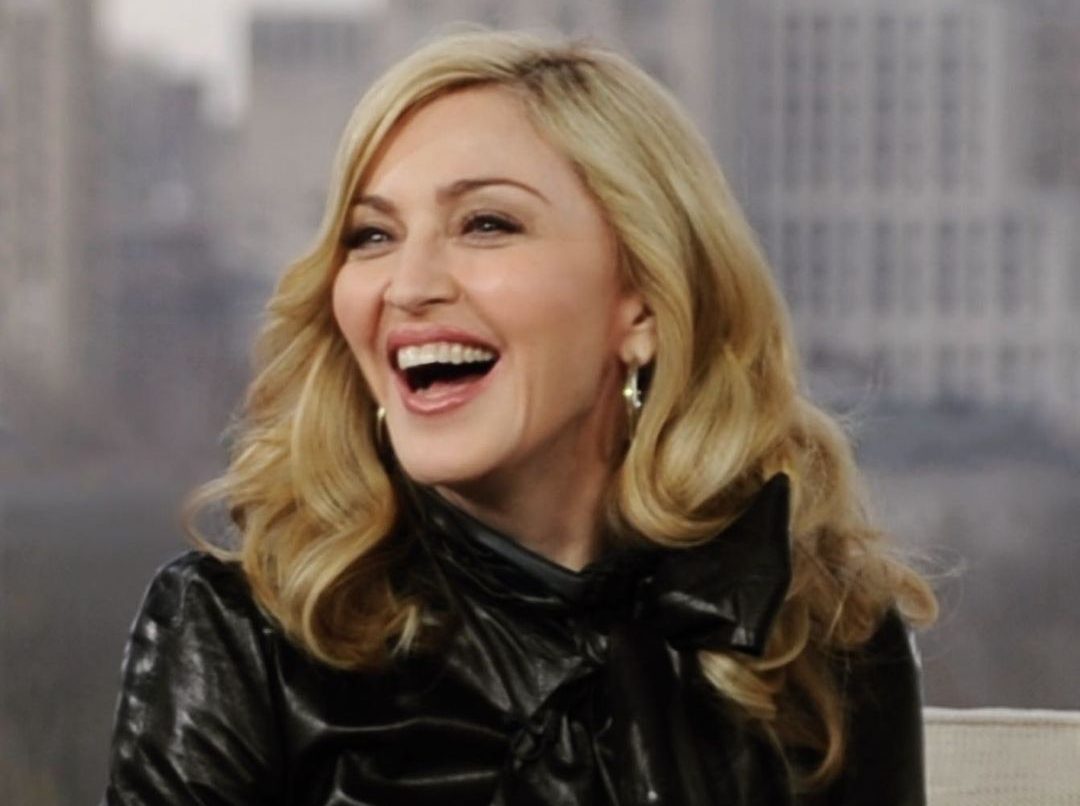 Credit: @madonnology via Instagram
You don't become a global superstar without possessing some form of smarts. Possessing both beauty and brains, it's thought that the singer has an IQ of 140, putting her in the category of being an almost-genius. No wonder she's managed to cultivate such a long-lasting, impactful career.
She turned down Catwoman
Credit: @divinamadonna via Instagram
In a different timeline, Michelle Pfeiffer never played the iconic role of Catwoman in 1992's Batman Returns, with the role instead being handed to Madonna. The singer turned down the role, though years later admitted that she regretted her decision. She also turned down roles to appear in The Matrix and Showgirls.
Her Superbowl show was iconic
Credit: @madonnastar.brasil via Instagram
The Superbowl is where artists show off their legacy, compacting all of their best hits into a 12-minute performance. When Madonna headlined the show in 2012, 114 million people tuned in to watch the Queen of Pop belt out her tunes, making it one of the most-watched halftime shows of all time.
She's not the best cook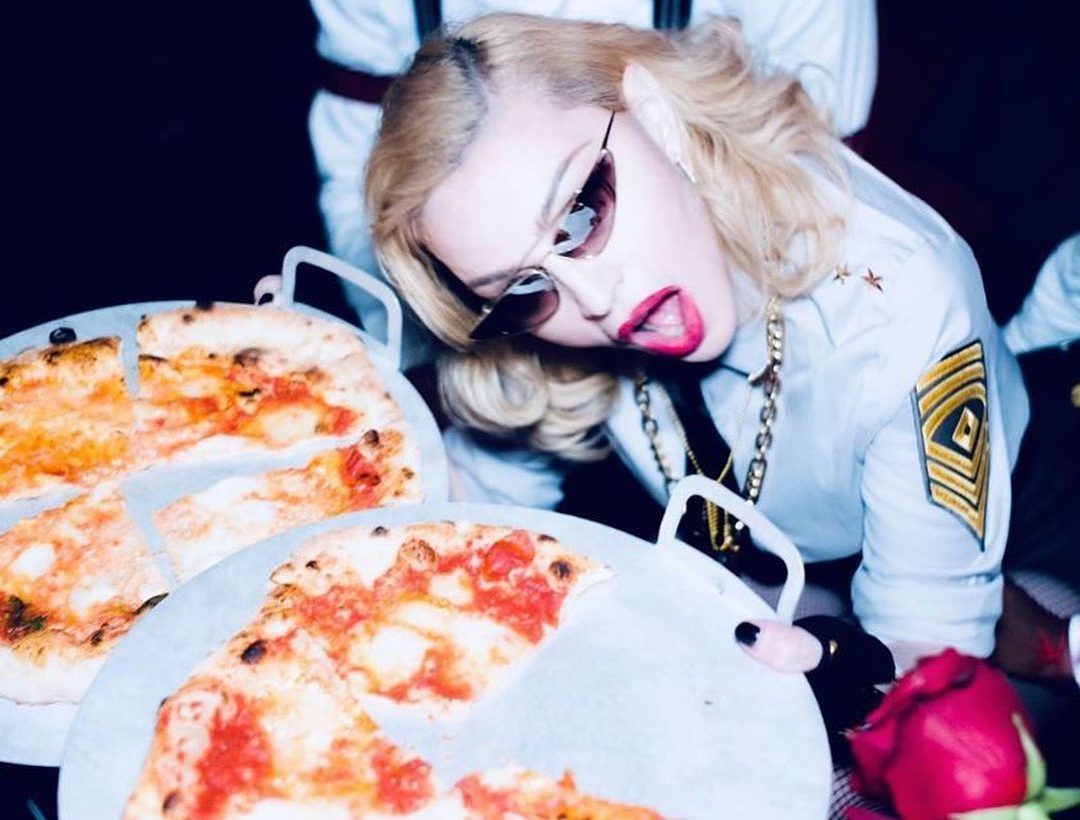 Credit: @themadonnabible via Instagram
Madonna's a woman of many talents, though it appears that cooking isn't one of them. Her brother, Christopher, joked that the only thing the superstar can effectively rustle up is a bowl of Rice Krispies. With her hectic schedule and busy touring life, it's no wonder Madge has had little time to sharpen her culinary skills.
She's feuded with Kevin Costner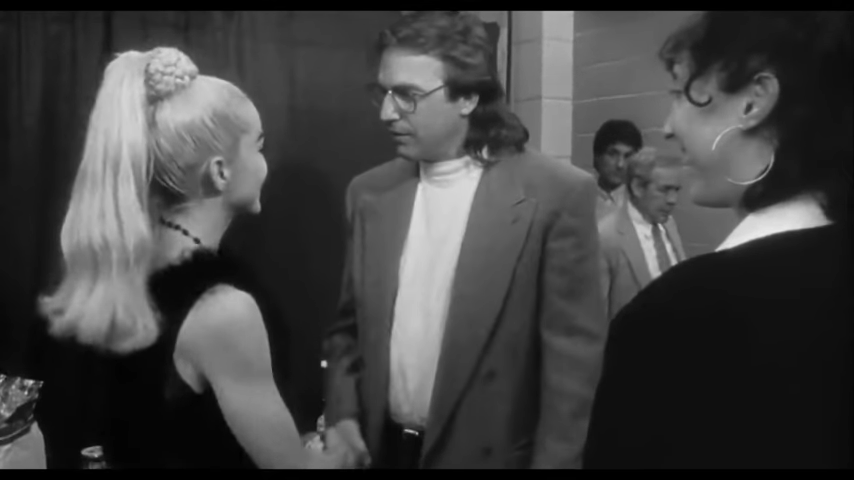 Credit: Madonna via YouTube
Never one to shy away from voicing her opinion, Madonna famously clashed with Kevin Costner when he appeared backstage at one of her shows. Costner described the show as being "neat". Madonna felt insulted by his meager praise, turning her head away to stick out her tongue in disgust, creating headlines across the country.
She clashed with Lady Gaga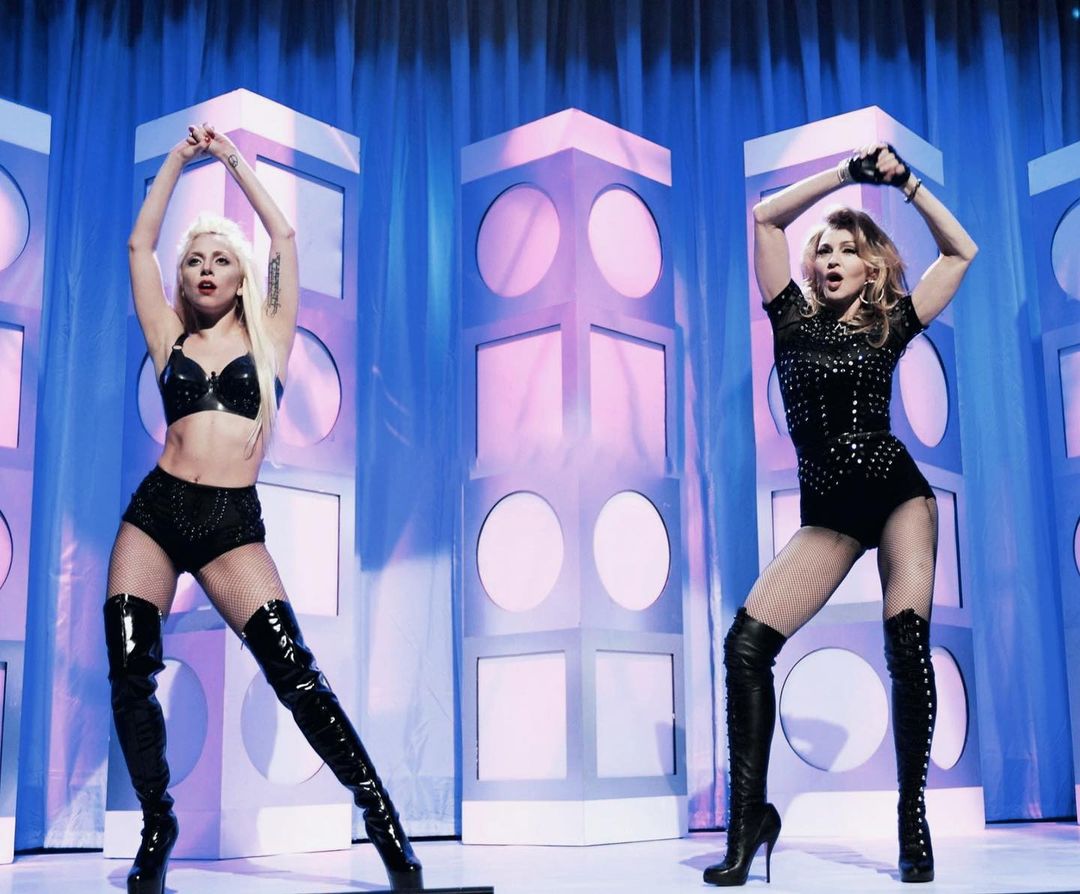 Credit: SNL via YouTube
Despite Lady Gaga constantly citing Madonna as one of her biggest inspirations, the two came to blows when Mother Monster released her track Born This Way in 2011. Fans soon found similarities between Gaga's new song and Madonna's Express Yourself, leading to Madonna calling it "reductive". Eventually, they made up, even poking fun at their fallout on Saturday Night Live.
Elton John isn't a fan of the singer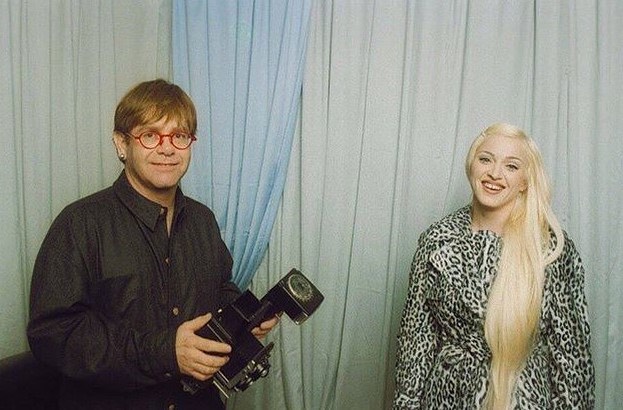 Credit: @literaltrash2004 via Instagram
Although Elton's had a slew of famous friendships (Cher, Lady Gaga, and Dua Lipa, to name but a few), he isn't on the best of terms with the Queen of Pop. Both being unabashed divas, Elton reportedly called Madonna a "miserable cow", going on to say that the singer lip synced. They've never seen eye to eye since.
She's a Guinness World Record holder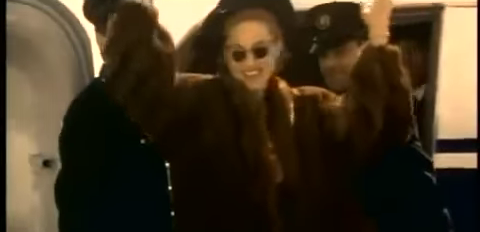 Credit: Trailer Chan via YouTube
One of Madonna's more unusual achievements is entering the Guinness World Records for having the most costume changes in a movie, earned during her role as Eva Perón in Evita. The star went through a massive 85 changes for the movie, earning her a place in cinema history.
She's not stopping anytime soon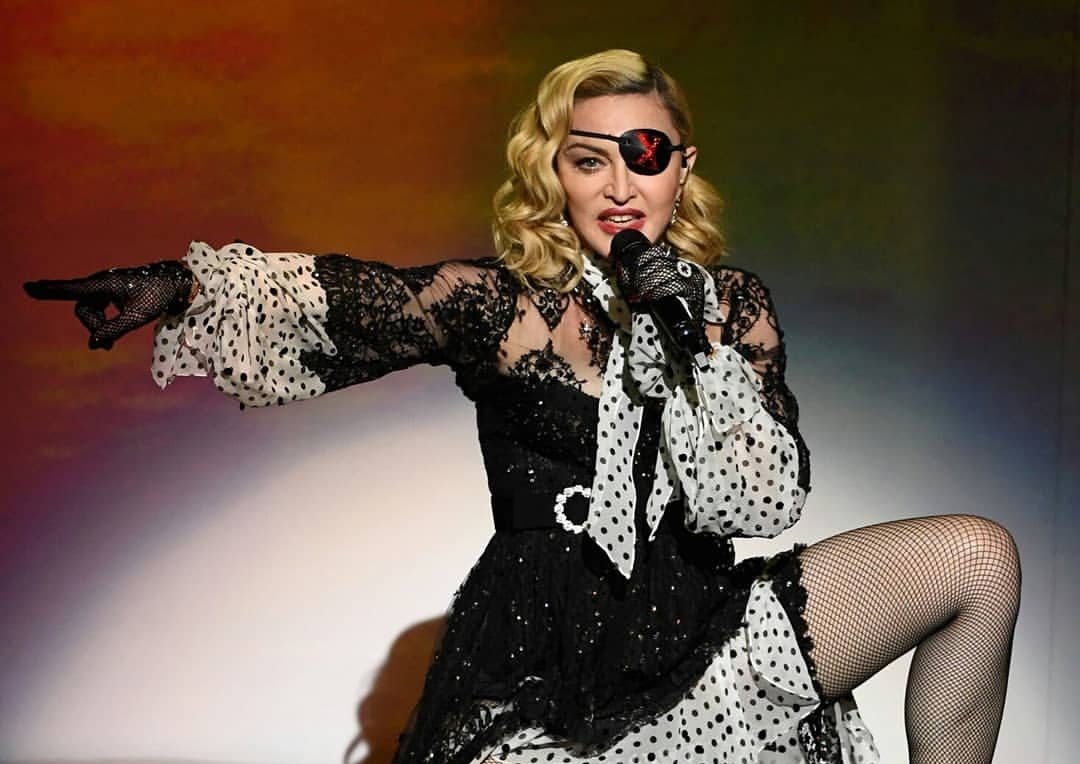 Credit: @haaretzcom via Instagram
Although she's been in the game for five decades, Madonna isn't set to slow down anytime soon. In fact, the superstar is due to embark on a world tour, commemorating some of her career-defining hits. The singer was due to kickstart her tour earlier this year, but had to reschedule due to health concerns.
She banned phones at her gigs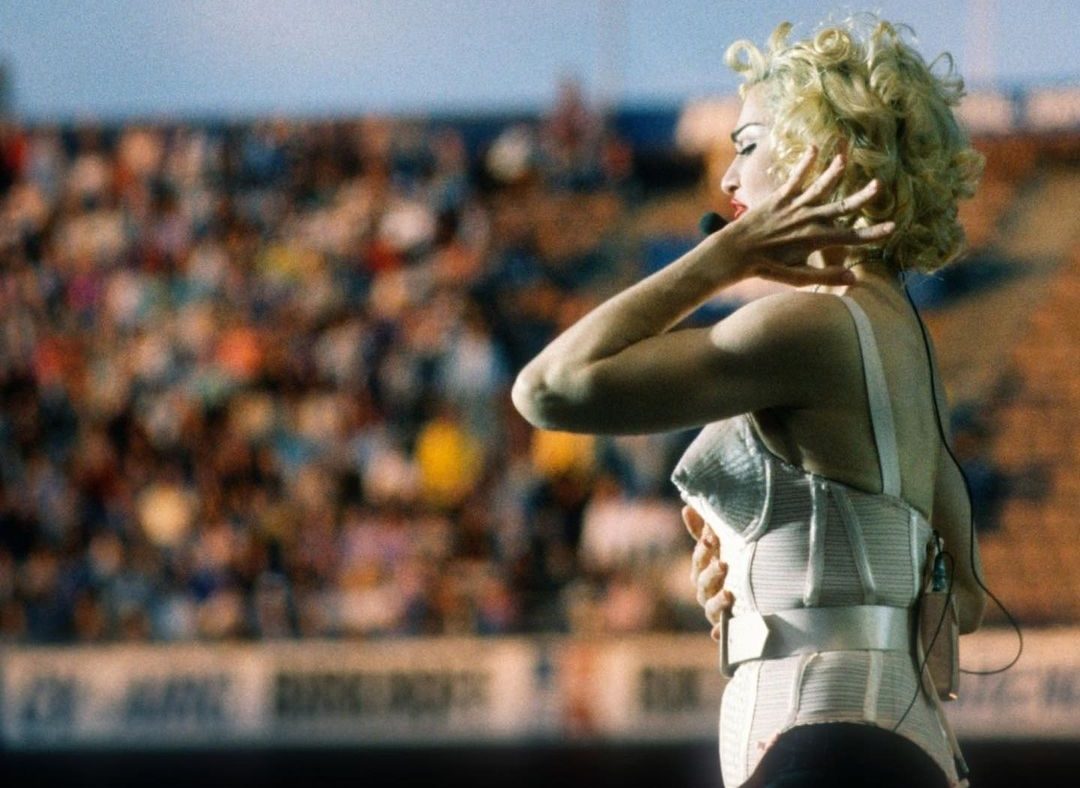 Credit: @jstamenov via Instagram
Tired of seeing phones instead of faces, Madonna famously banned all cell phones from being brought into her venues during her Madame X tour. All recording devices were locked away in special fabric cases as fans entered the arenas, only being returned to their owners upon their departure.
She suffered from birth complications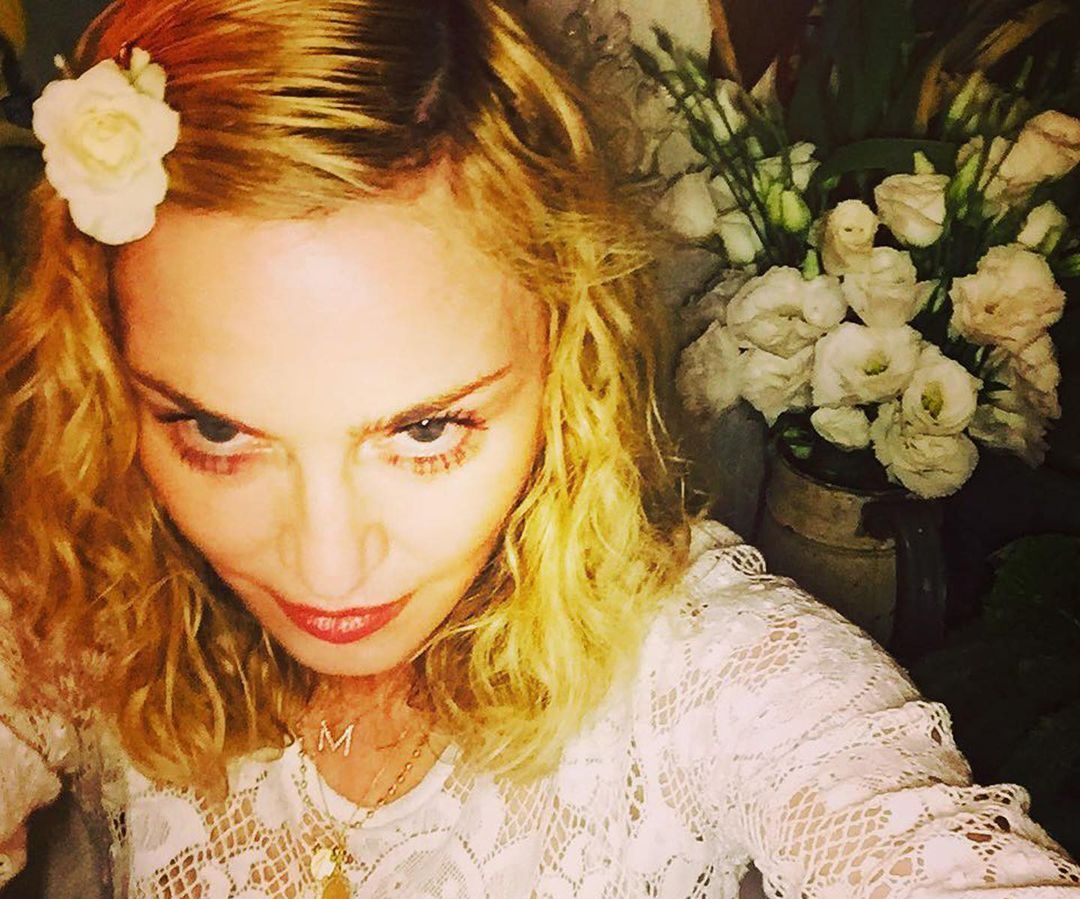 Credit: @whatthefishsay via Instagram
When giving birth to her son Rocco, Madonna experienced some very scary birthing issues. The singer suffered from the dangerous prenatal condition of placenta previa, which causes the placenta to position itself directly in front of the cervix. Thankfully, she managed to give birth to a healthy baby boy despite the complications.
She has a species named after her
Credit: BRIGHT SIDE via YouTube
Music, fashion, and pop culture aside, Madonna's impact has also reached the world of tardigrades. The Echiniscus Madonna species – more commonly known as the Water Bear – was named after the singer in 2006 by Polish zoologists. While it's an honor to be included in the realm of science, the sight of these critters leaves much to be desired.
She almost had a $5 million Pepsi deal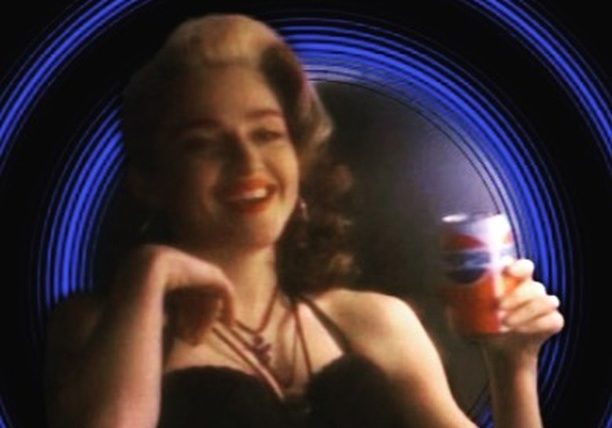 Credit: @tonygoes via Instagram
Madonna almost bagged a $5 million commercial deal with Pepsi. However, the superstar's refusal to censor her Like A Prayer music video (which aired the following day) led to the entire advertisement being pulled from our screens. 34 years later, Pepsi have finally released the commercial in full.
She's a successful actress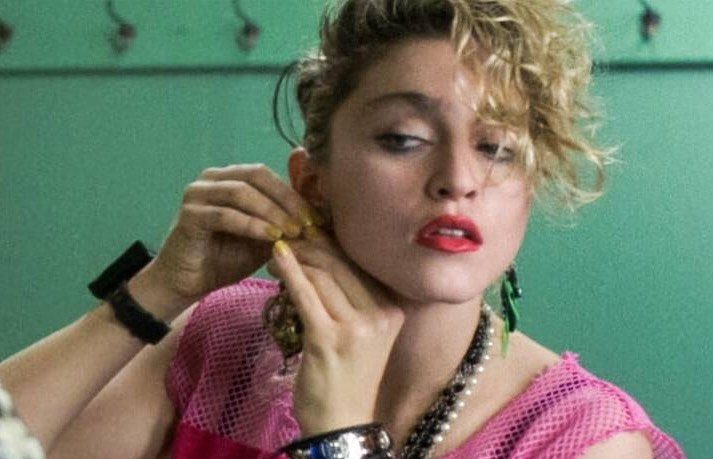 Credit: @jstamenov via Instagram
Madonna hasn't just conquered the world of music, she's also a fierce talent in the realm of acting. The superstar has appeared in 27 feature films (22 as an actress), 10 short films, three theatrical plays, 10 television episodes, and 16 commercials, showing her endless talent.
The Pope tried to cancel her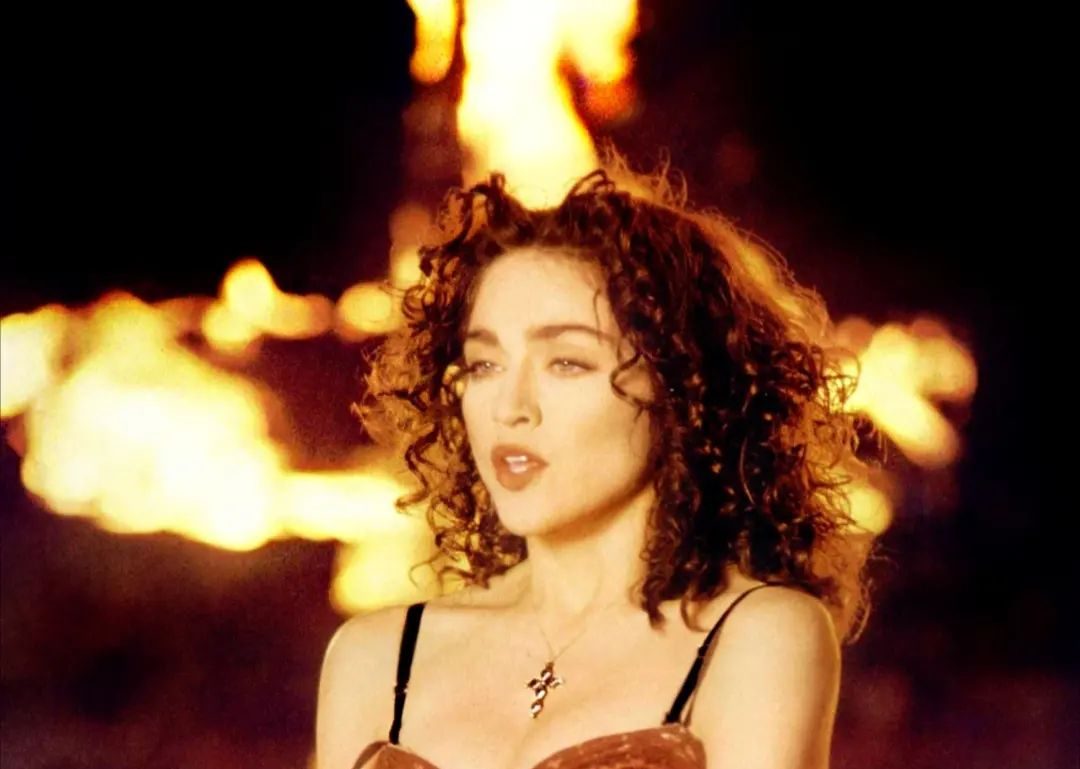 Credit: @nandor.domjan via Instagram
Cancel culture isn't just a phenomenon of the 21st century – Madonna almost got canceled by the Pope back in the 80s. Her supposed blasphemous imagery in her Like A Prayer music video (which featured burning crosses mixed with overt sexual imagery) led to uproar from Catholic communities, including the Pope himself.