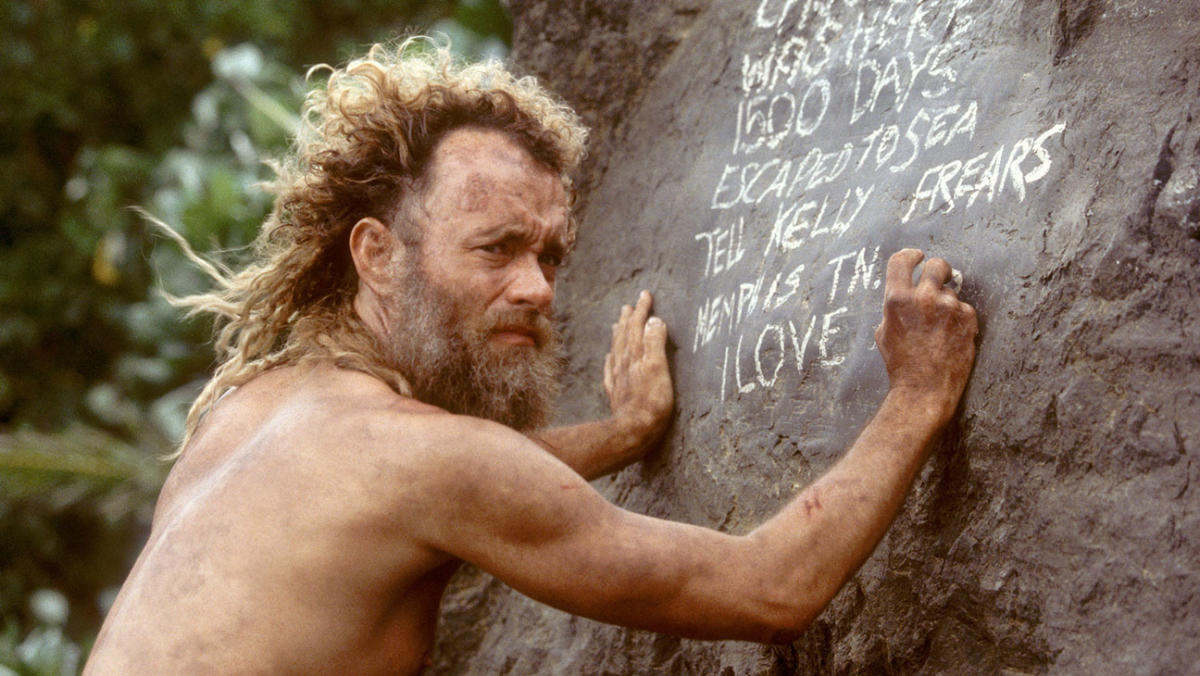 Lady Gaga spoke in an Italian accent for nine months straight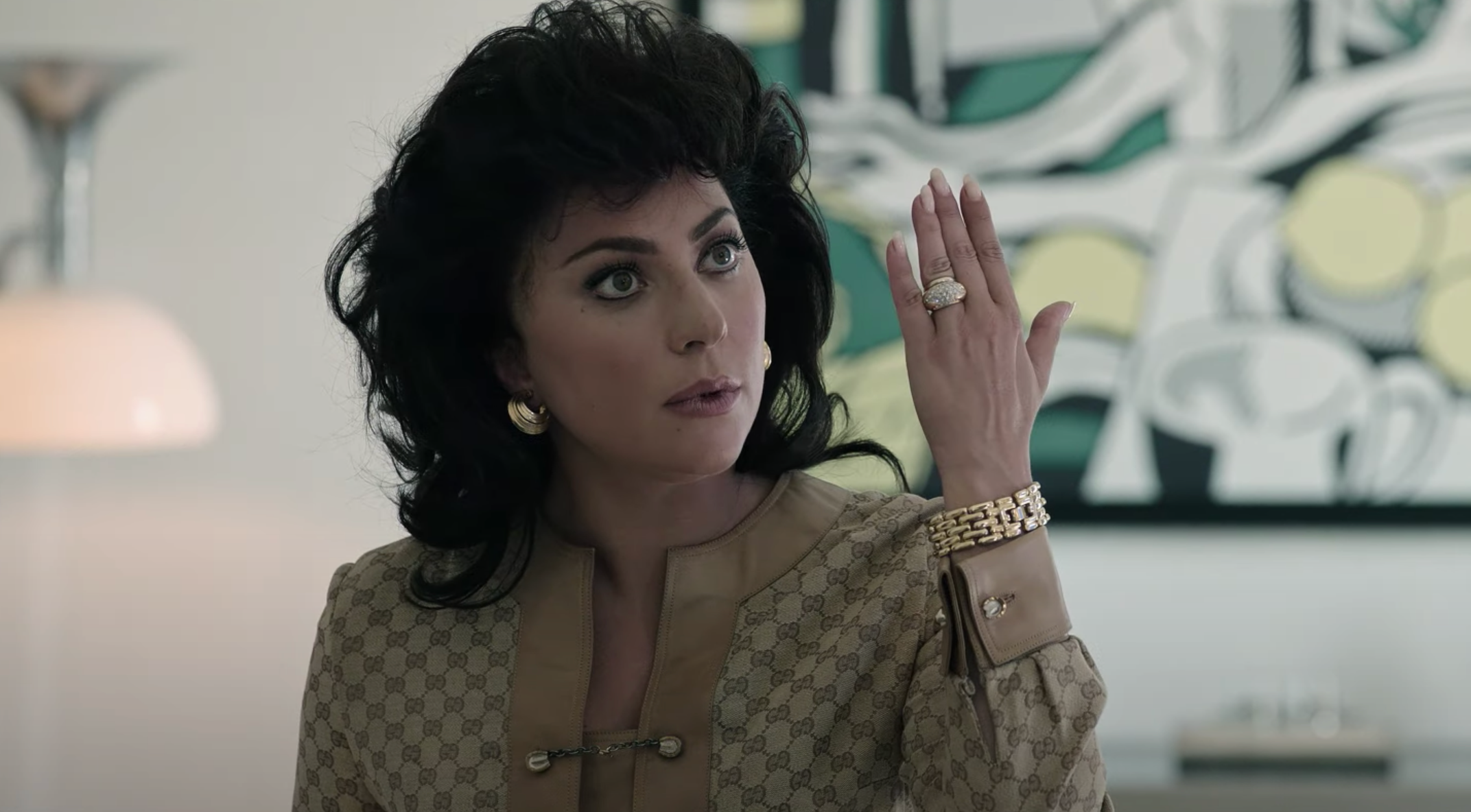 While shooting her 2021 movie House of Gucci, Lady Gaga spoke in an Italian accent for nine months straight – even offscreen. Playing Patrizia Reggiani in the crime drama, Gaga went above and beyond in dedicating herself to the role, apparently never breaking character between takes.
Jared Leto sent crude gifts to his costars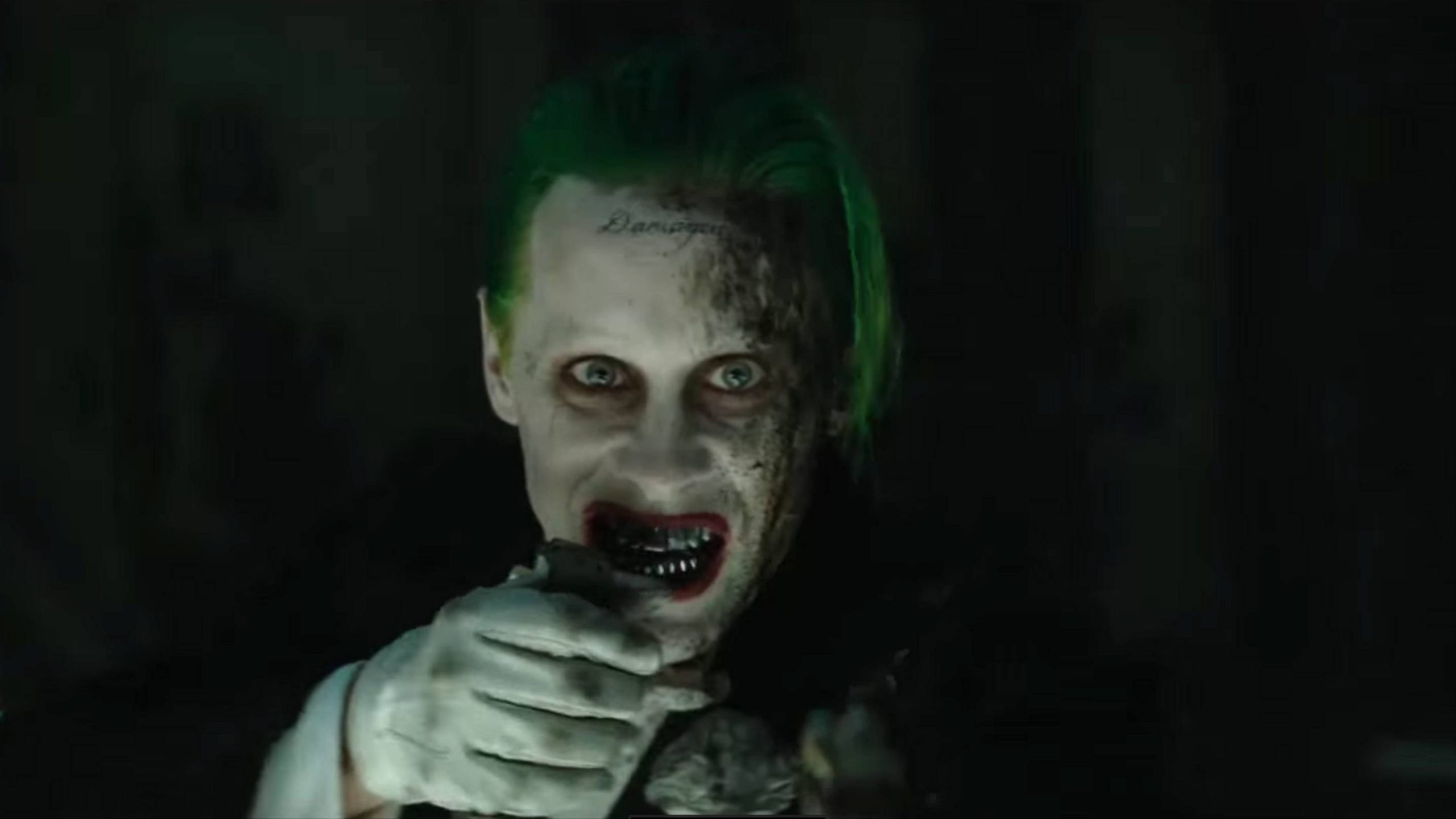 The Joker has been portrayed by some of Hollywood's finest. Jared Leto vowed to step up to the plate when he played the iconic villain in 2016's Suicide Squad, apparently sending used condoms, sex toys, and even a live rat to his costars. A step too far? Perhaps, but at least Leto gave the role his all.
Daniel Day-Lewis spent 48 hours in solitary confinement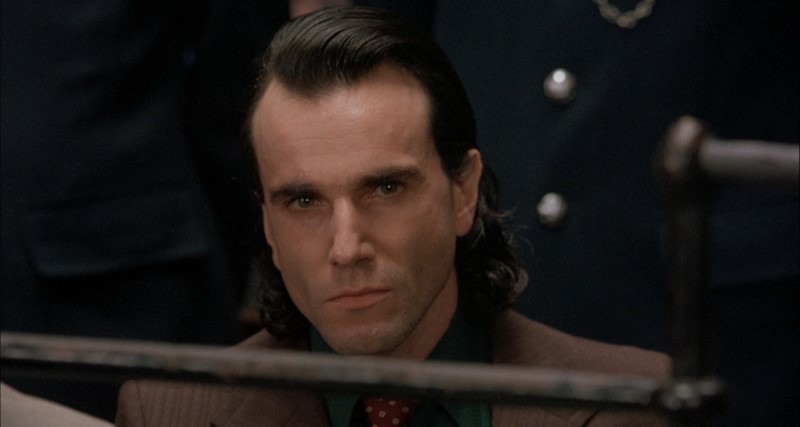 Daniel Day-Lewis is renowned for his extreme method acting practices. Perhaps his most extreme actions were while he was shooting In the Name of the Father. To fully immerse himself in the character's headspace, the actor lost over 50 lbs for the role and locked himself away in solitary confinement – going without food or water for two days straight.
Robert De Niro fought in real boxing rings
Robert De Niro studied under a professional boxer trainer in order to get in top shape for his role in Raging Bull. Not only did the actor bulk up to look the part, he entered the ring himself – actually winning two of his three fights.
Tom Hanks got an infection due to not bathing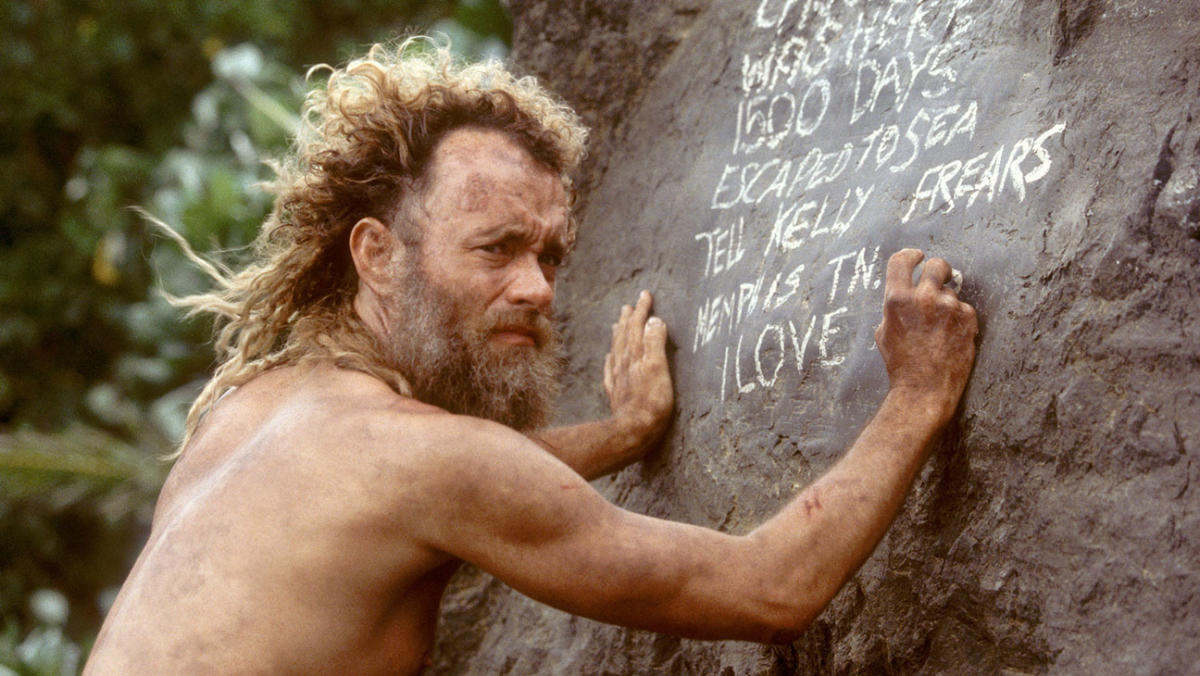 Tom Hanks refused to bathe or cut his hair while filming Castaway – a decision that led to a stellar performance, but potentially deadly consequences. The actor ended up catching a staph infection due to his poor hygiene, being rushed to hospital just before the infection poisoned his blood.
Heath Ledger wrote diary entries while in character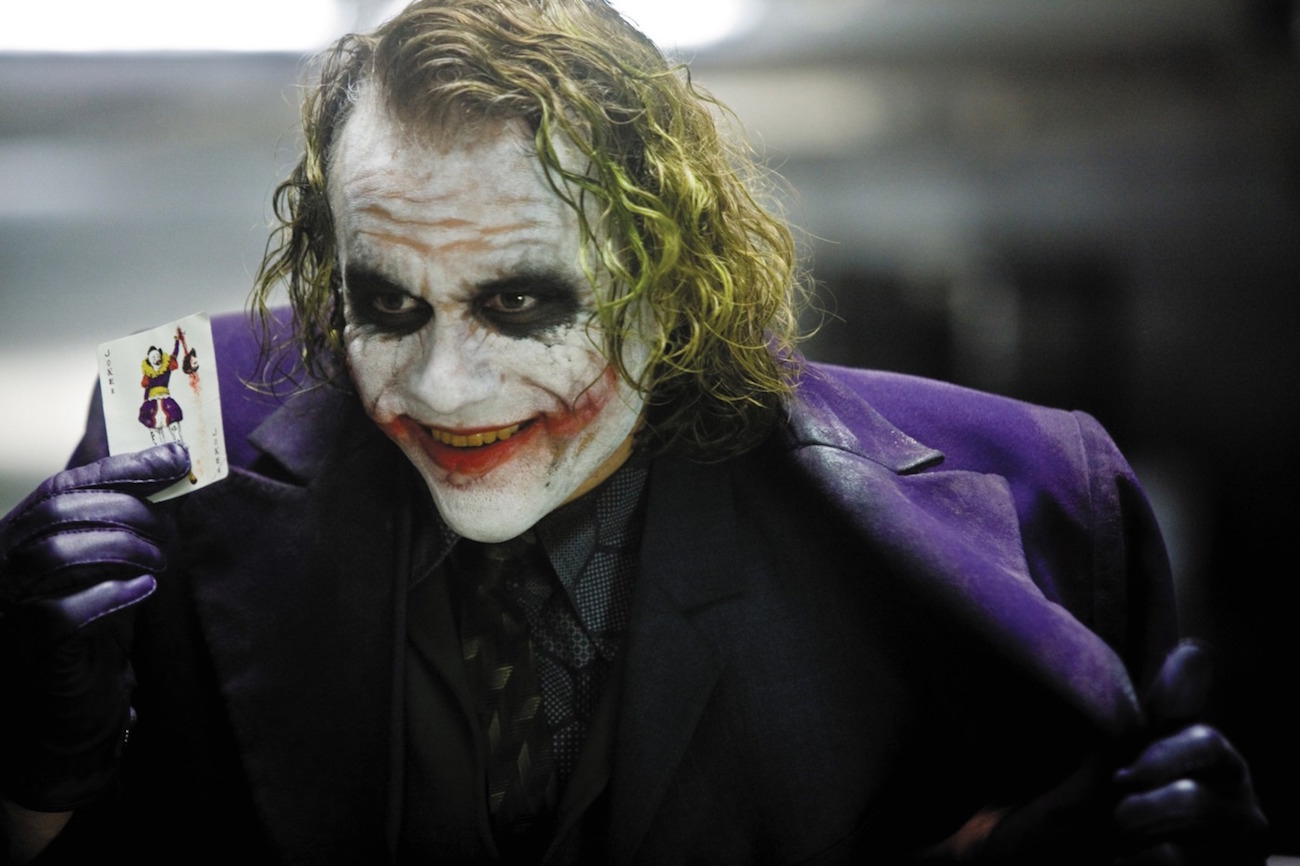 The late Heath Ledger gave an unforgettable performance when he took a swing at playing the Joker in The Dark Knight. To get into character, Ledger locked himself away for months, scribbling diary entries whilst in character as one of cinema's most deranged villains. Most of the ramblings were of the Joker's dialogues, enabling Ledger to fully embody his characterization.
Leonardo DiCaprio slept in an animal carcass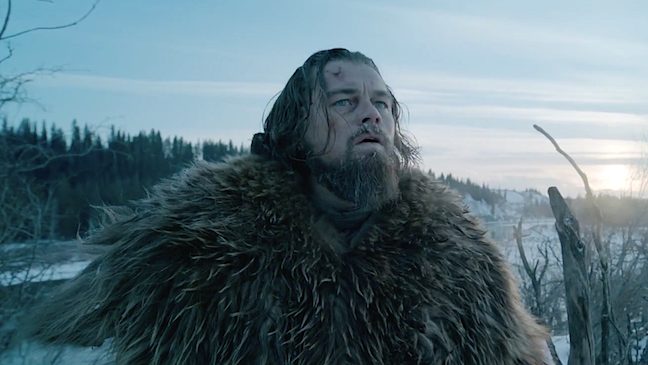 Leonardo DiCaprio refused to be snubbed of yet another Oscar while filming The Revenant. To completely get in the headspace of a 19th-century trapper, DiCaprio took swims in frozen rivers and ate raw bison. In a step that truly pushed boundaries, the actor also slept inside a real animal carcass. Gross.
Hilary Swank almost died from a staph infection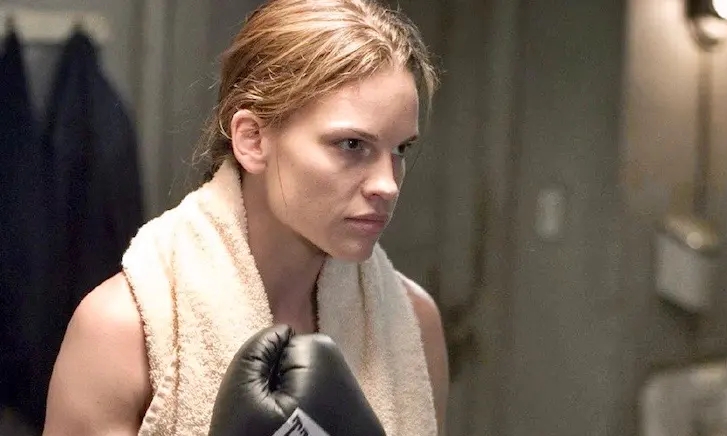 Hilary Swank gained 19 lbs of muscle over a three-month training period for her role in Million Dollar Baby. The actress trained so hard and fast that she didn't even realize when a blister had popped in her foot, leading her to contract a potentially fatal staph infection. Doctors told Swank she was only hours away from the infection reaching her heart.
Rooney Mara got a huge amount of piercings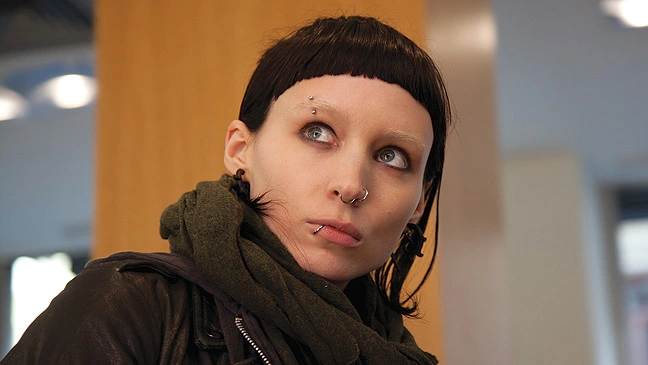 Rooney Mara underwent a massive transformation for her character in The Girl With The Dragon Tattoo. She signed onto the role without a single piercing on her body, but ended up getting piercings on her ears, lip, nose, eyebrow, and even her nipple. Talk about commitment.
Nicolas Cage ate a live cockroach… twice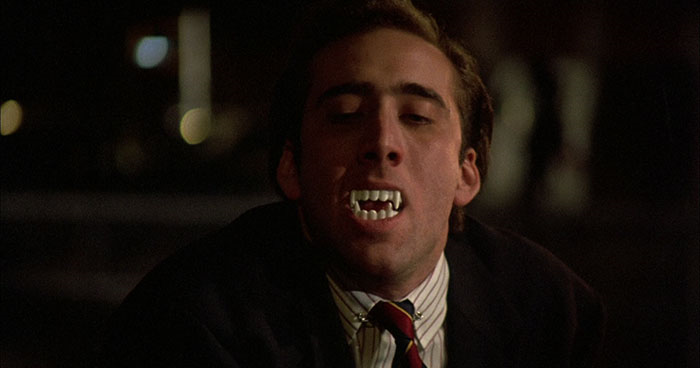 While filming Vampire's Kiss, Nicolas Cage not only ate two cockroaches for a scene – he insisted on doing so. The original script called for Cage to swallow a raw egg, but the actor wanted to impress potential directors. Years later, Cage has said he regrets eating the critters and would never do so again.
Meryl Streep learned about the contents of Margaret Thatcher's handbag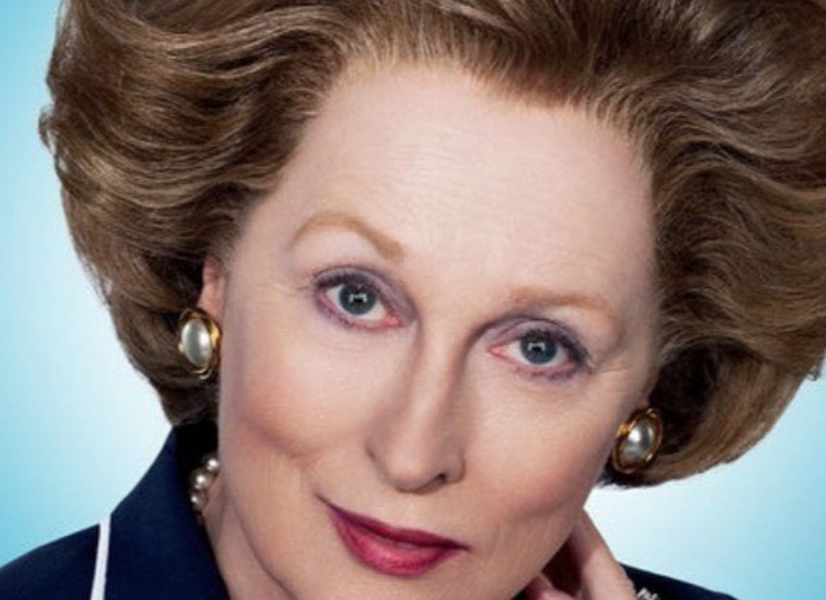 Credit: @officialoliverstone via Instagram
Meryl Streep famously approaches roles with the mindset of discovering what it's like to be that person. When preparing to play the ex-British Prime Minister in The Iron Lady, Streep worked closely with the props' department to replicate the contents of Thatcher's handbag – right down to a handwritten recipe for Chicken Veronique.
Al Pacino threatened to arrest a truck driver
Credit: @boogie.babe.vtg via Instagram
A strong fan of method acting, Al Pacino took things a step further when preparing to play NYPD officer Frank Serpico in Serpico. Still in character but not on set, Pacino pulled over a truck driver, gestured to the truck's exhaust and threatened to arrest the driver for polluting the atmosphere.
Lauren Graham humped a chair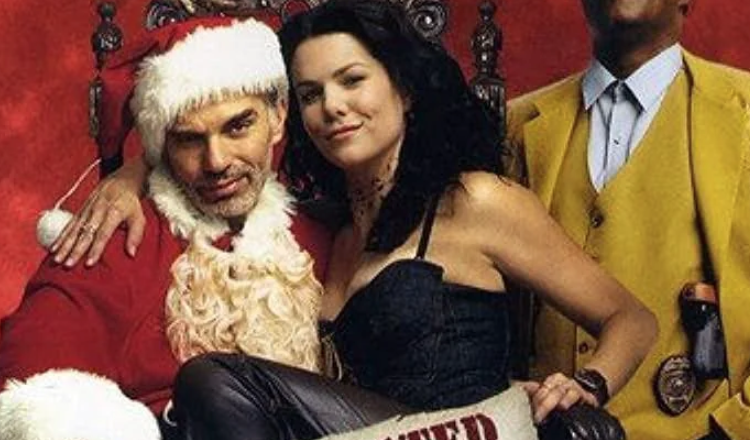 Credit: @crapface1984 via Reddit
In the early 2000s, Lauren Graham was best-known for playing fast-talking Lorelai Gilmore in the family dramedy Gilmore Girls. To convince a roomful of casting directors and studio executives that she was right for the role of Sue in Bad Santa, she humped a chair in front of them.
Dustin Hoffmann taunted Meryl Streep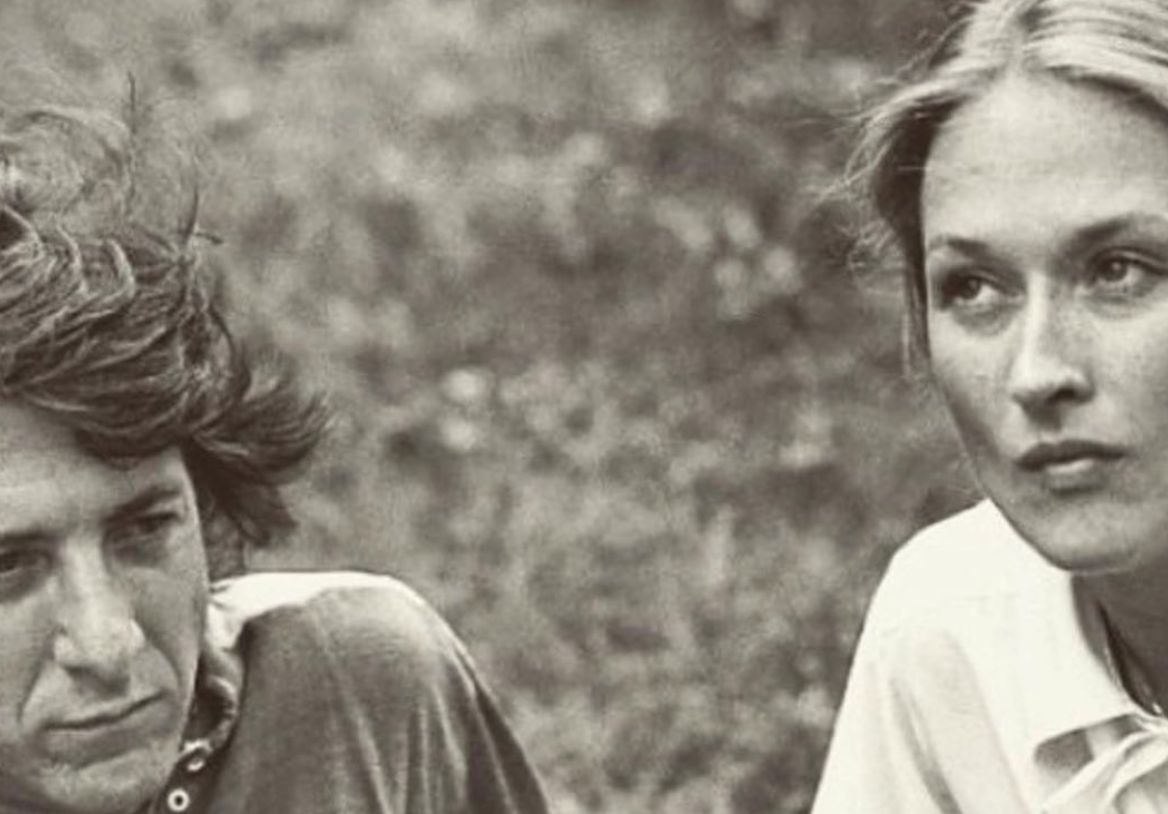 Credit: @kule via Instagram
Kramer vs Kramer famously features an acrimonious divorce. Dustin Hoffmann and Meryl Streep played the divorcing couple – and Hoffmann took it upon himself to get the performance from Streep that he thought was needed. He waited until shortly before the first take of a particular scene and taunted her about her recently deceased boyfriend. He then finished up by slapping her in the face.
Minnie Driver faked an orgasm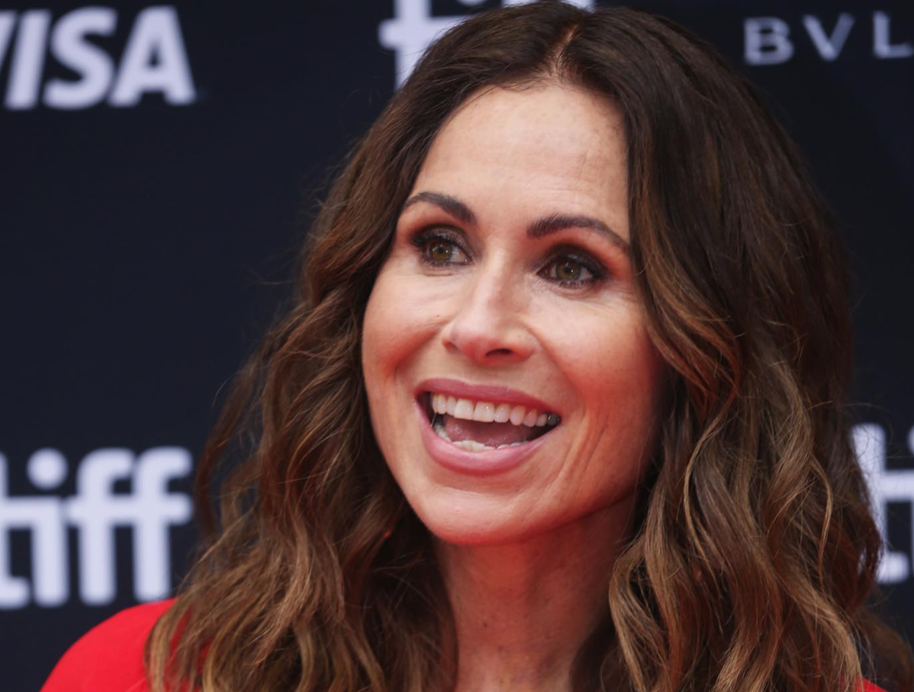 Credit: @herodhimself via Instagram
Continuing the theme of female actors asked to do more than deliver lines in an audition, British actress Minnie Driver faked an orgasm in front of a roomful of male advertising executives. What's more, this wasn't for a film or TV role but for a chocolate bar ad. Driver subsequently described the experience as "grim".
Gerald Butler learned to fly an aircraft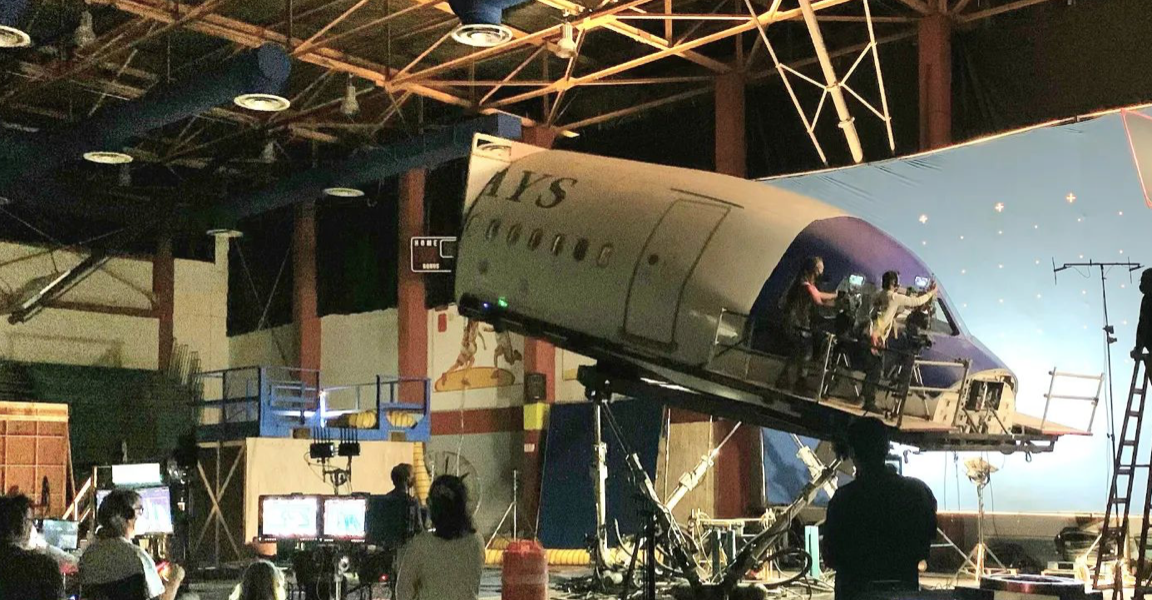 Credit: @scrogginsaviation via Instagram
To prepare for his role as Captain Brodie Torrance in Plane, Gerald Butler did his best to learn how to fly. This included hours spent sitting in a 737 simulator to learn how the controls worked and how a real pilot would perform the manoeuvres demonstrated in the movie.
Meryl Streep learned Polish and German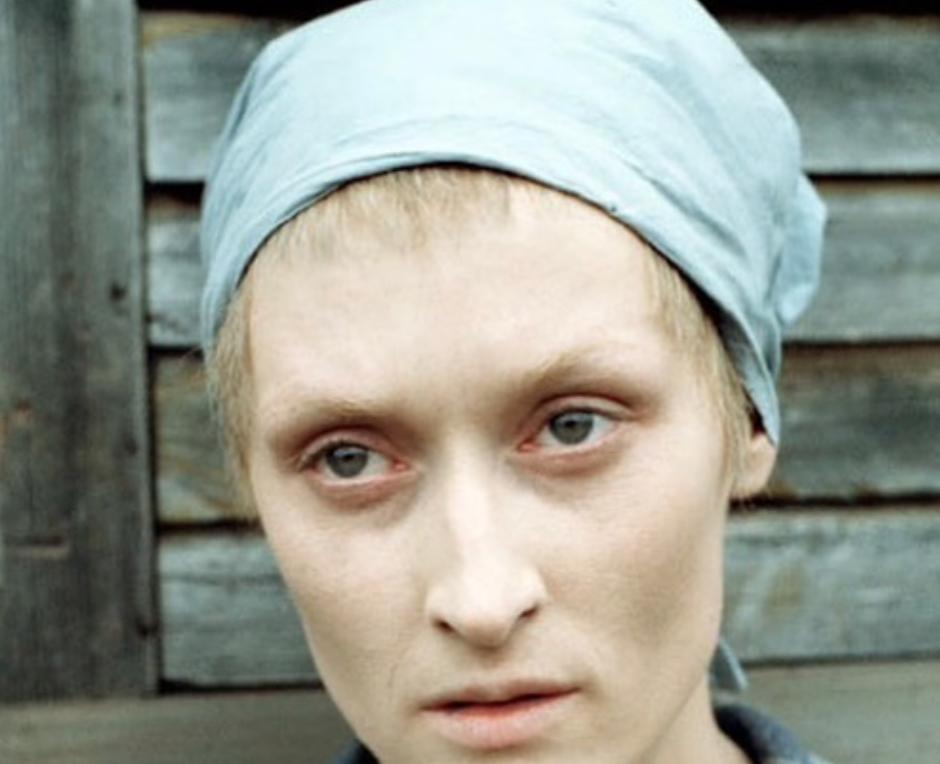 Credit: @merylstreep via Instagram
Accent and voice coaches are regulars on most movie sets. However, Meryl Streep went further when preparing for her difficult role on Sophie's Choice. Having secured the part, she learned both Polish and German to ensure her accents were as accurate as possible and suited the character.
Emily Watson learned to play the cello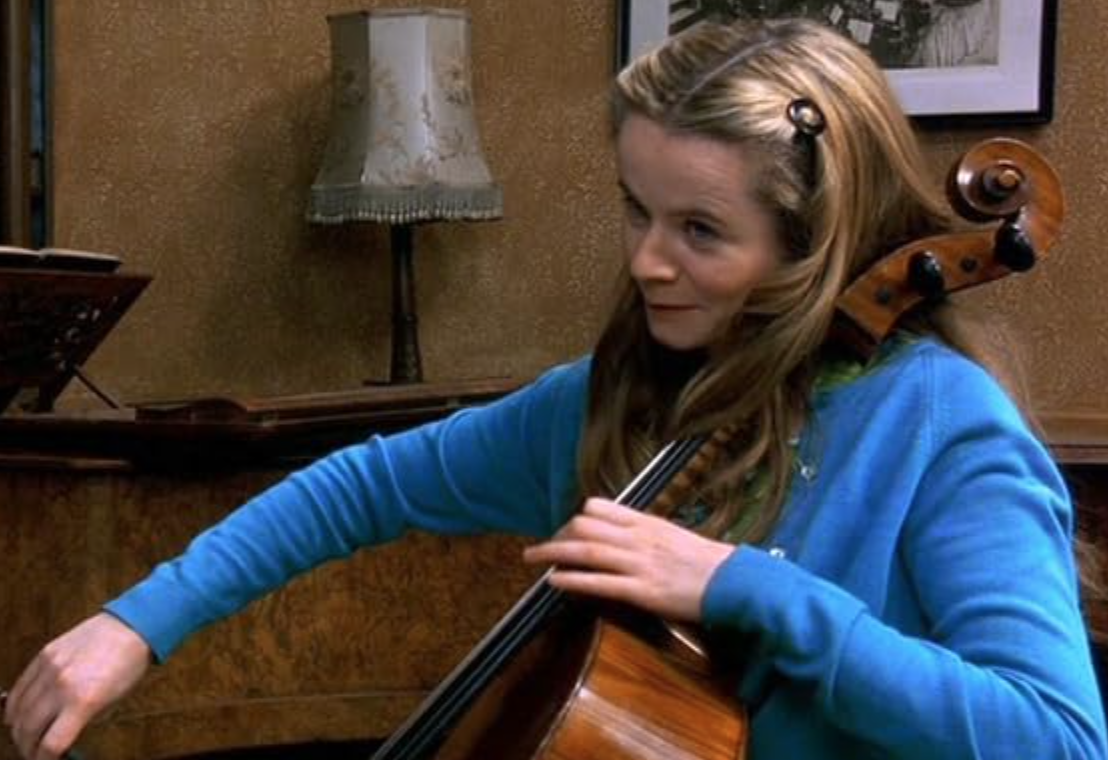 Credit: imdb.com
Though she'd briefly had lessons as a teenager, Emily Watson took the cello much more seriously when preparing to play Jacqueline du Pré in Hilary and Jackie. She practised so hard her fingers frequently bled. However, by the end of her preparation, she could play 15 pieces, ranging from 10 seconds to two minutes. Amazingly, they included part of Elgar's Cello Concerto.
Tatum O'Neal learned to ride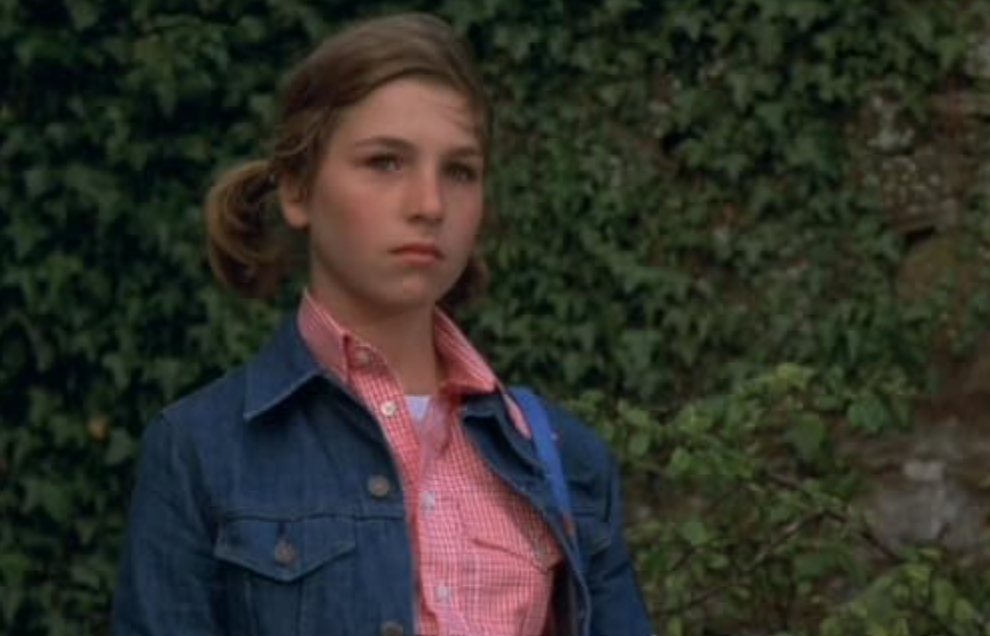 Credit: imdb.com
To be convincing as the event rider in International Velvet, Tatum O'Neal took up horseback riding. Her trainer was impressed, remarking that, in only a month, O'Neal had accomplished what most novice riders took four or five months to do. The trainer said, "If she wanted to take up riding seriously, she could become outstanding."
Keanu Reeves learned to surf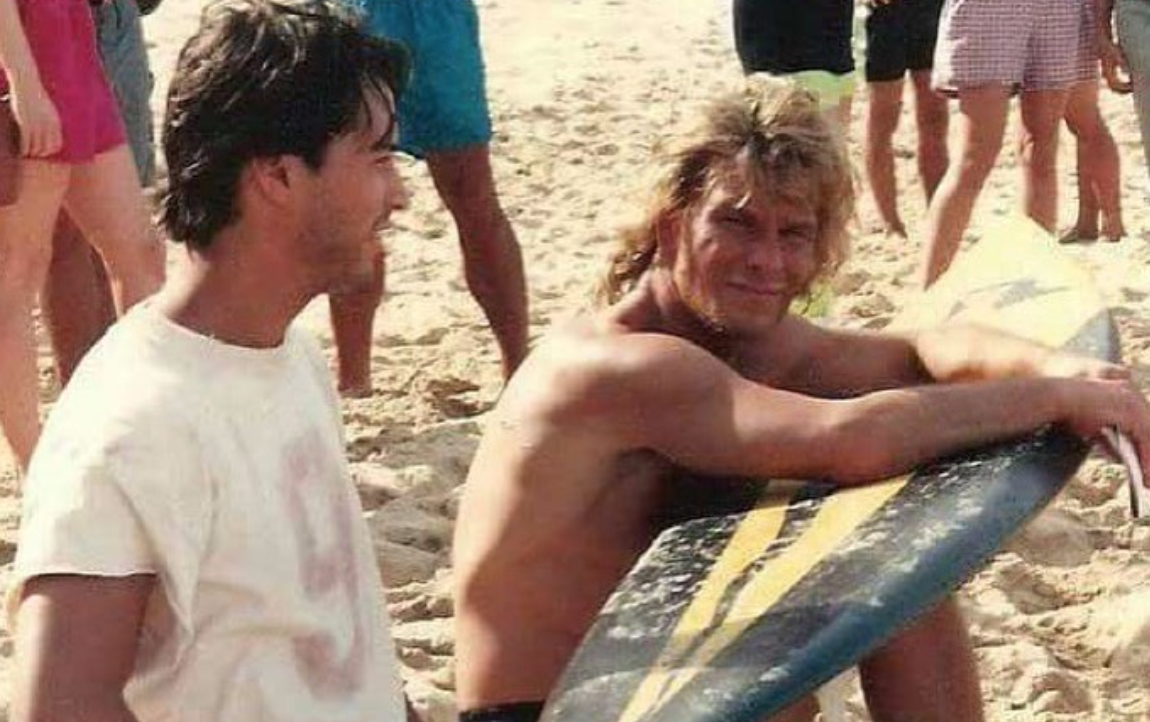 Credit: @youthscenes via Instagram
Along with Patrick Swayze and Lori Petty, Keanu Reeves learned to surf for his role in the cult classic, Point Break. Prior to making the movie, the three actors had different levels of surfing experience but Reeves had only ever been on a board once or twice. All three went to Hawaii for coaching from Dennis Jarvis.
Renée Zellweger gained 20 pounds and worked undercover in publishing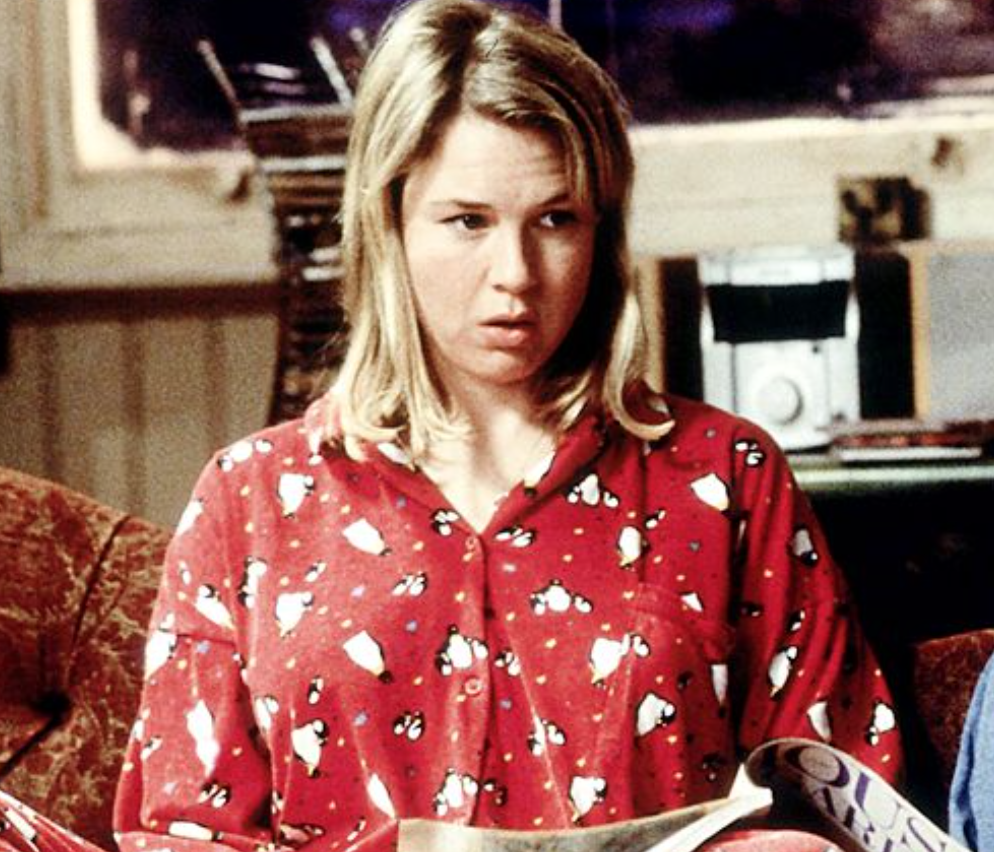 Credit: Cora Bello via Pinterest
In preparation for playing the insecure and notoriously weight-conscious Bridget Jones, Renée Zellweger put on 20 pounds and worked undercover in the British publishing firm, Picador. She also started smoking herbal cigarettes and learned to speak in an English accent.
Laura Carmichael learned to drive in a classic car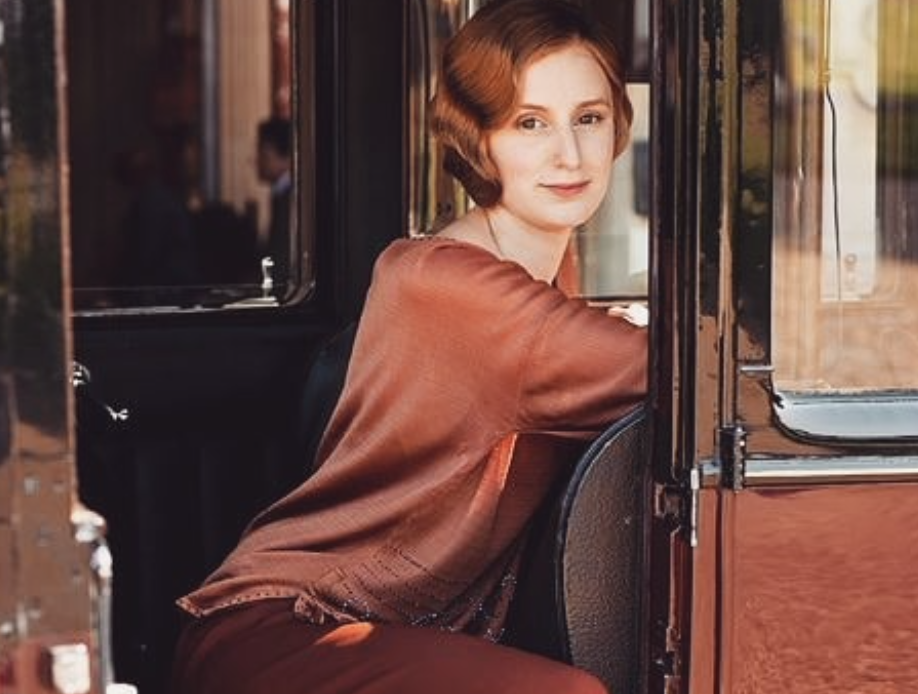 Credit: @dailydowntonabbey via Instagram
Laura Carmichael had yet to pass her driving test when Lady Edith, her character in Downton Abbey, was called on to drive a car. Given the era of the TV show, the car in question was a vintage Renault from 1920. After very little practice, the cameras started rolling – and, later, Carmichael confessed, "I thought I was going to kill the cameraman".
Tom Hanks lost 26 pounds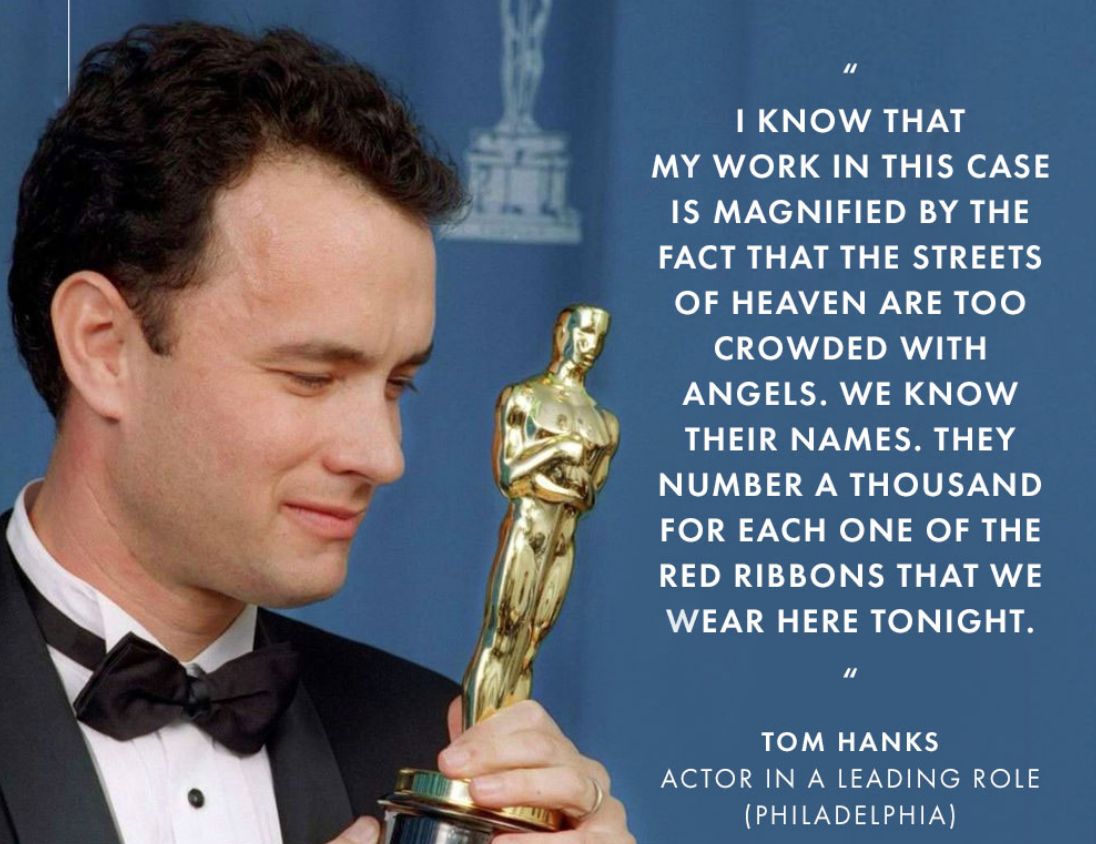 Credit: @theacademy via Instagram
To play the Aids-sufferer Andrew Beckett in Philadelphia, Tom Hanks lost 26 pounds. Although Hanks later commented that the weight loss made him "woozy", it wasn't as much weight as he lost for his role in Castaway, when he reportedly shed an incredible 50 pounds.
Kate Winslet sent roses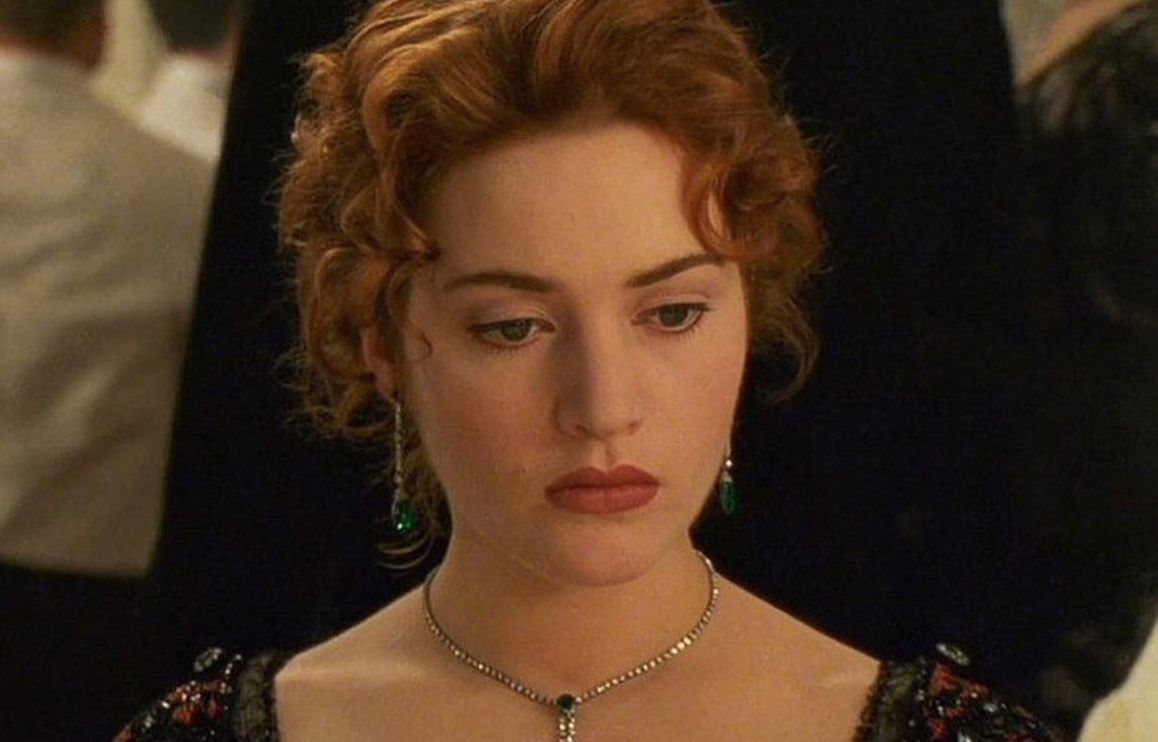 Credit: @titanic.eclipse via Instagram
To secure her breakout role as Rose in Titanic, Kate Winslet went to considerable lengths to woo director James Cameron. She called his private number to lobby for the part and then went on to send him roses with a note that read: "From your Rose".
Al Pacino pretended to be blind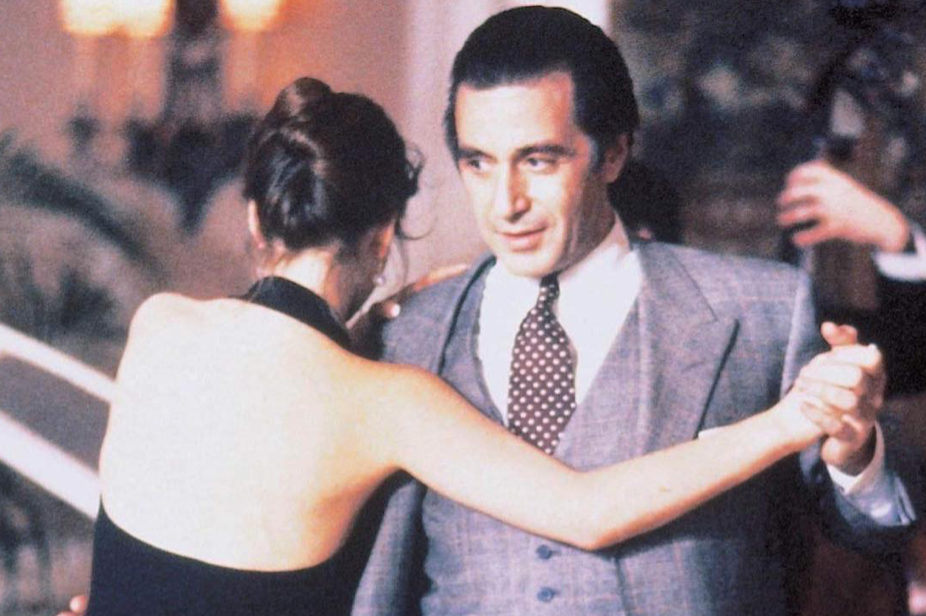 Credit: @we_are_italians via Instagram
In another example of his commitment to method acting, when filming Scent of a Woman, Al Pacino claimed to be blind like his character. He tripped over bushes that he said he couldn't see and, after filming wrapped, sent his co-star a letter in which he said, "Alhough I didn't see you, I know you were great".
Hilary Swank lived as a man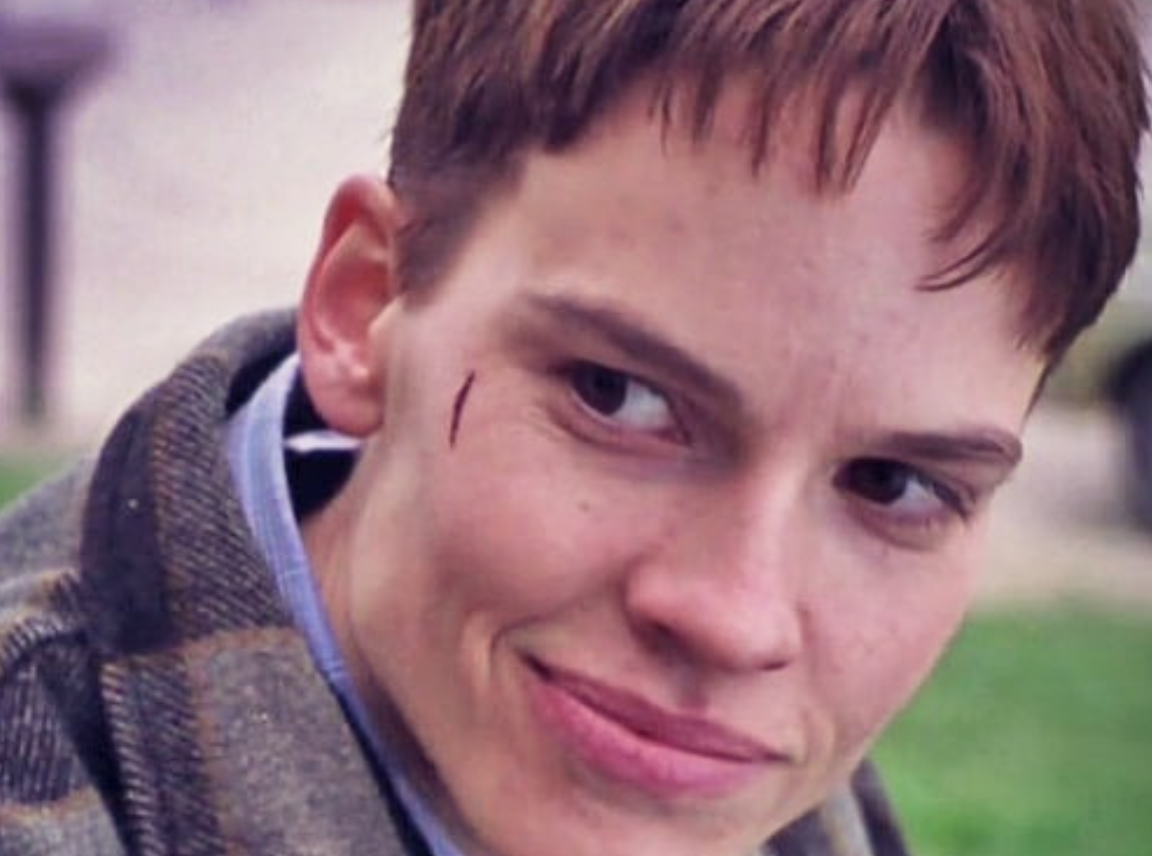 Credit: @actuarencine via Instagram
To prepare for her audition for Boys Don't Cry, Hilary Swank spent a month living as a man. She bound her breasts, cut her hair and stuck socks down the front of her jeans. The result was so effective that her long-time next door neighbour was convinced her brother or cousin had moved in.
Forest Whitaker learned to play the accordion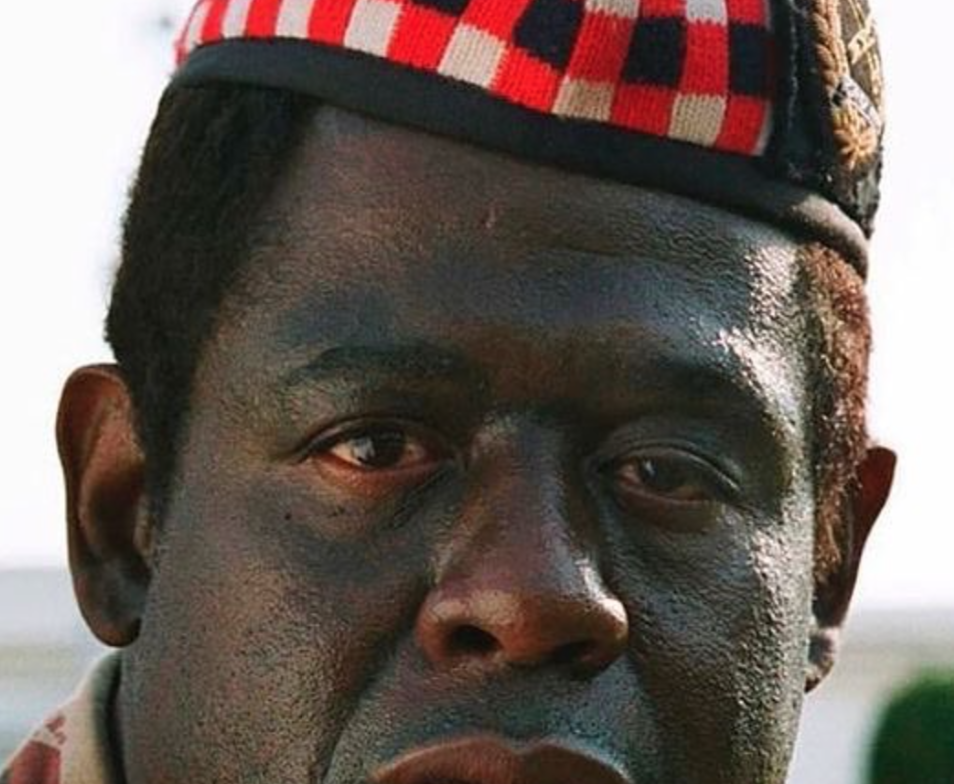 Credit: @moviemantis via Instagram
How do you prepare to play a brutal dictator? When prepping to portray Idi Amin in Last King of Scotland, Forest Whitaker not only learned to speak Swahili, he also took accordion lessons. More profoundly, Whitaker also spent time talking to Amin's family, some of the survivors among his many victims, and members of the Amin regime.
Jamie Foxx glued his eyes shut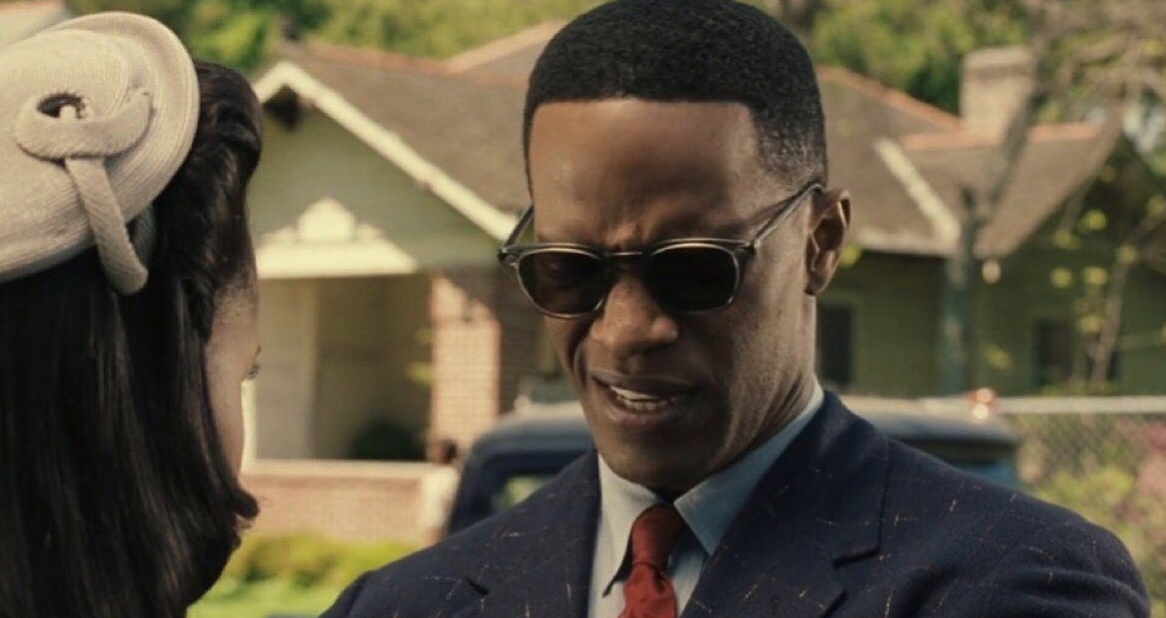 Credit: @markiecarolvickiefan84 via Instagram
Not content with merely closing his eyes or wearing a blindfold, Jamie Foxx used silicone prosthetics to glue his eyes shut for up to 14 hours at a time. He did so in order to be as convincing as possible when he played the part of Ray Charles in Ray. Ultimately, his efforts won him an Academy Award.
Gary Oldman's "pain bag"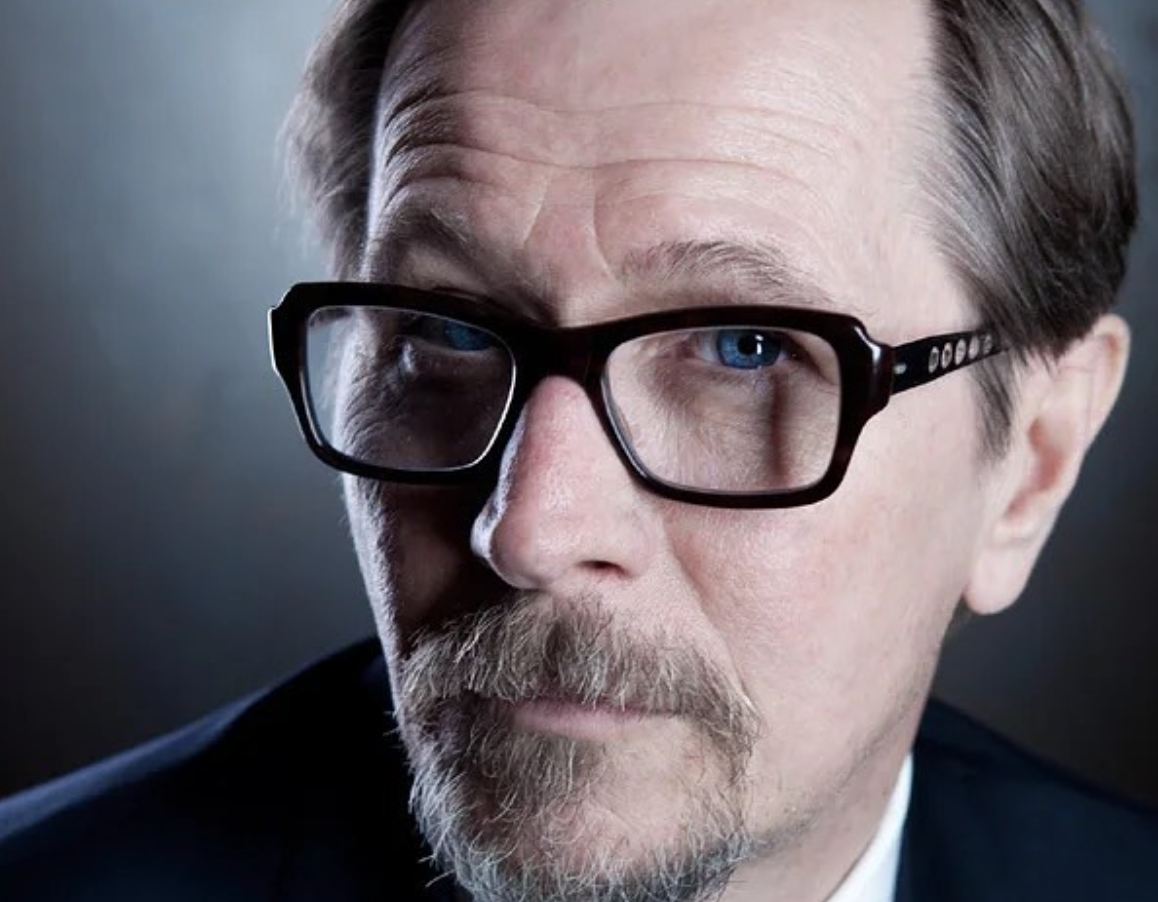 Credit: @giseleschmidtofficial via Instagram
In one interview, Gary Oldman was candid about how he prepares to play emotionally challenging scenes. He explained how he referred to a "pain bag", which includes images of his father who abandoned him when he was still a child, and other images from his difficult first marriage.
Shia LaBeouf removed a tooth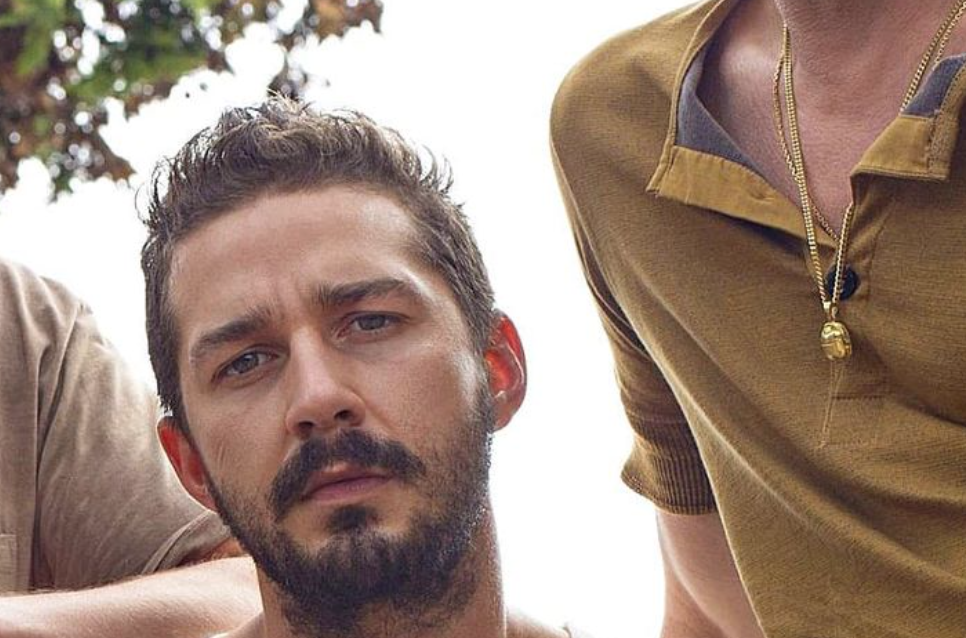 Credit: Elizabeth Bernadini via Pinterest
When playing a World War II soldier behind enemy lines in Fury, Shia LaBoeuf slashed his own cheek and had a healthy tooth removed to make his character seem more realistic. He also abstained from showering for weeks on end until his co-star, Brad Pitt, complained about the smell.
A stagehand showered Marlon Brando in icy water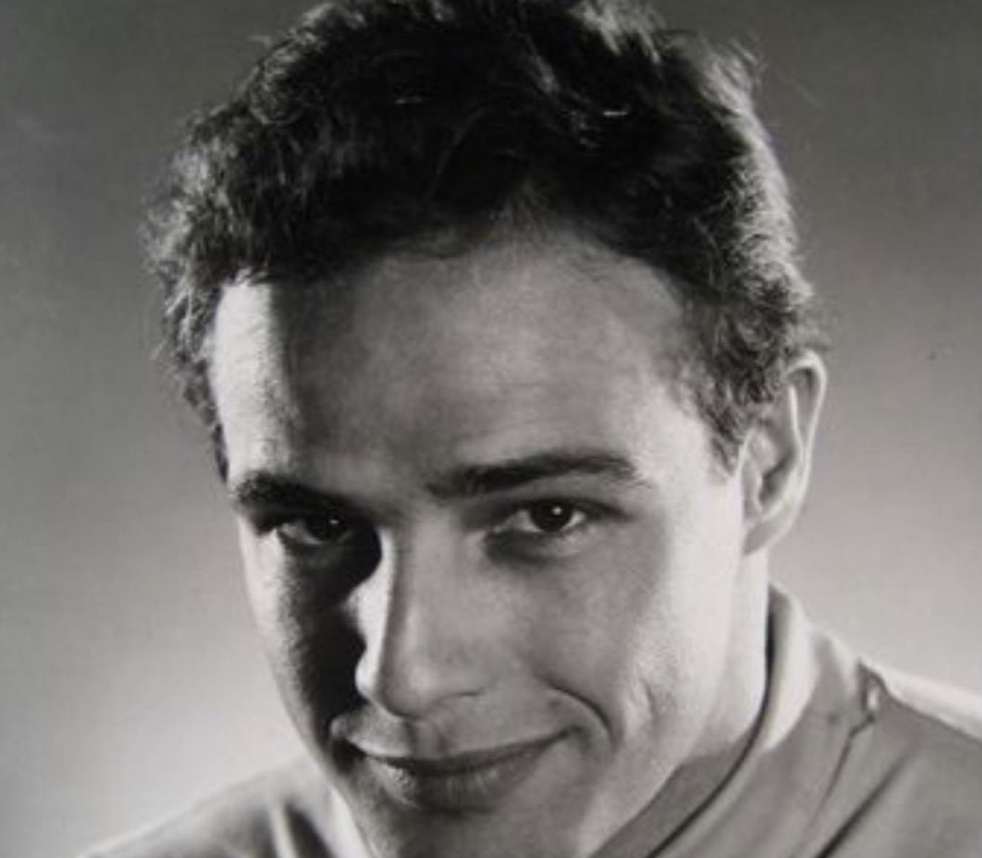 Credit: @marlonbrando via Instagram
A committed adherent to method acting, Marlon Brando used the technique in his stage roles as well as on screen. For his 1946 Broadway debut in Truckline Café, when his character had to emerge from a freezing lake, Brando ran up and down a flight of stairs before a stagehand dumped a bucket of icy water over his head.
Anne Hathaway cut off her hair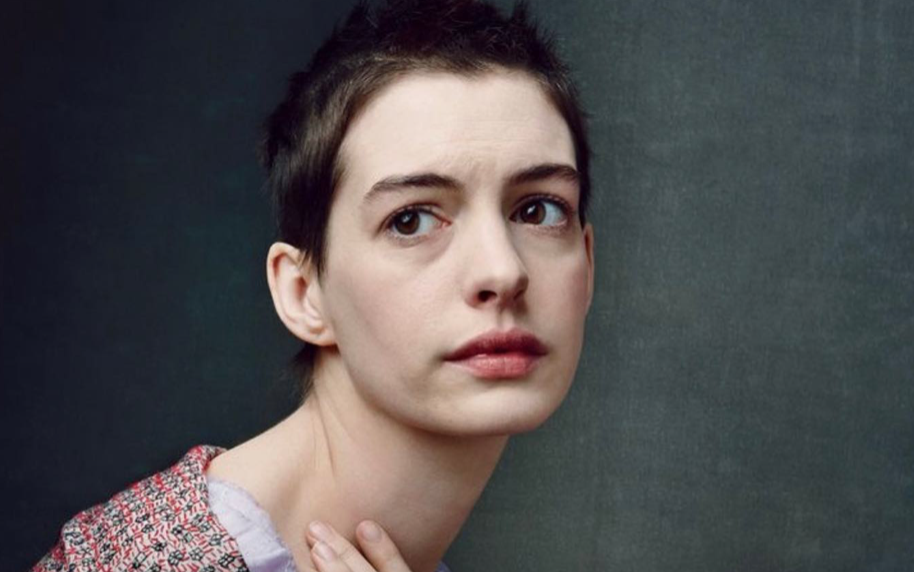 Credit: @must_act via Instagram
To portray Fantine in the cinema adaptation of Les Miserables, Anne Hathaway sacrificed her long hair. Instead of opting for a wig and against the advice of many, including the director, Hathaway appears in the movie with a closely-cropped style that's all her own. However, the hair grew back – and she won an Oscar for the role.
Choi Min-sik burned his own flesh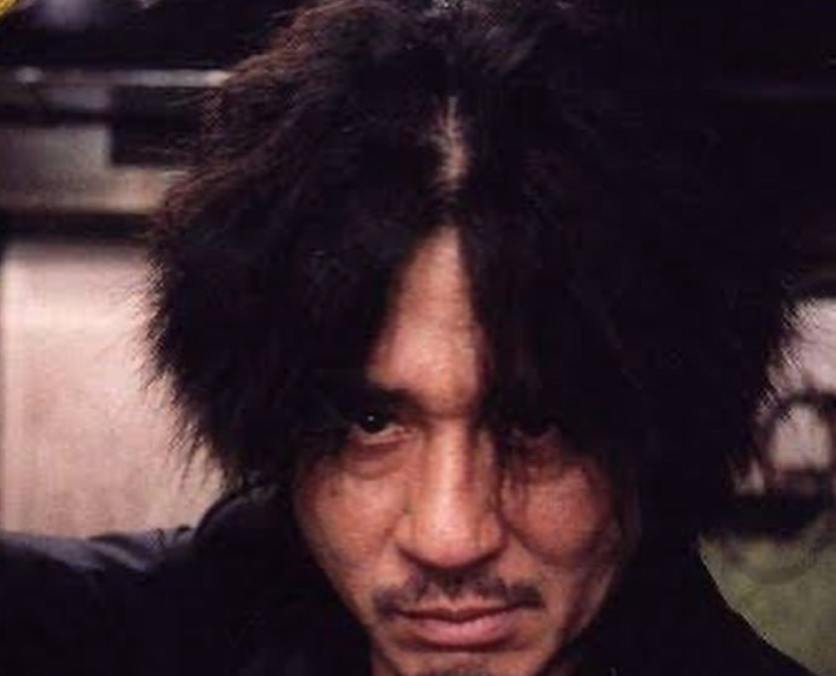 Credit: @uusbiasaaja via Instagram
When the Korean actor Choi Min-sik prepared for a role playing a businessman abducted off the street and imprisoned for 15 years in a windowless room, he put himself through some of the same tortures as his character. These included burning his own flesh with a hot wire and eating a live octopus – although presumably the latter was even worse for the octopus.
Val Kilmer lived as Jim Morrison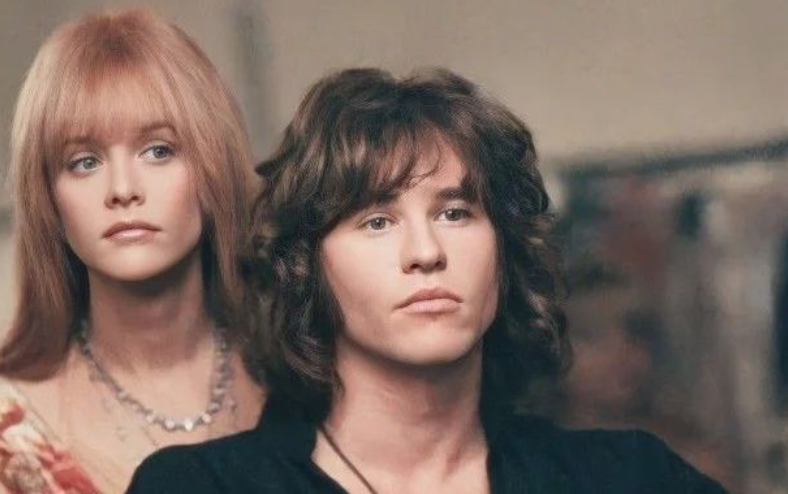 Credit: @rebelheartblog via Instagram
Val Kilmer was very serious indeed about his preparations to play Jim Morrison in the movie The Doors. Not only did Kilmer learn how to play 50 of Morrison's songs, he also dressed in the rock god's clothes and took on his strange movements. After filming wrapped, Kilmer had to go into therapy to get himself out of character.
Natalie Portman trained for 16 hours a day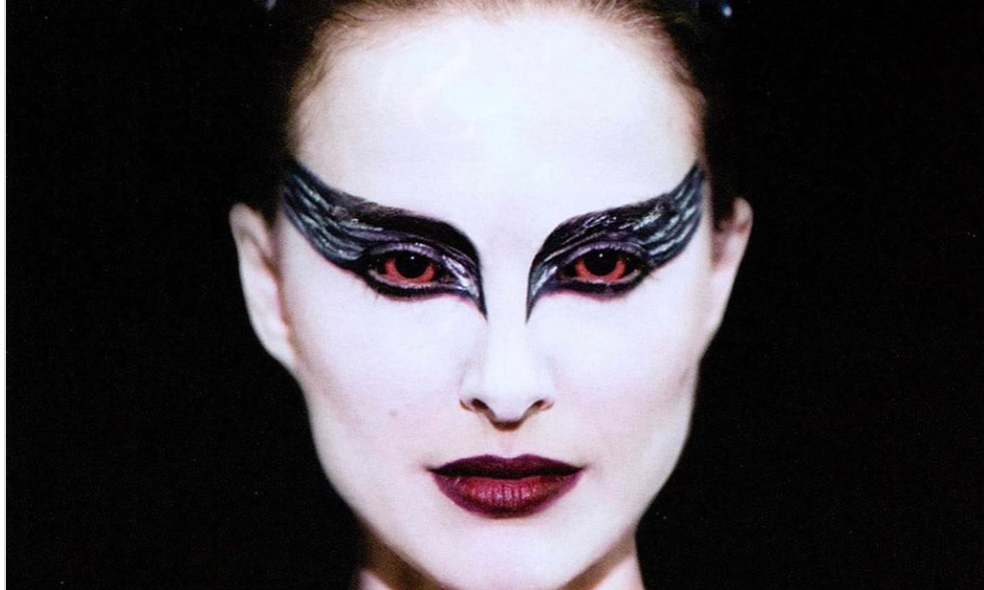 Credit: @must_act via Instagram
Though she dismisses suggestions that she's a method actor, Natalie Portman trained for up to 16 hours per day when preparing for her 2010 role in Black Swan. She also lost 22 pounds, suffered several injuries, including a dislocated rib – and married the movie's dance instructor.
Christian Bale ate cherry pies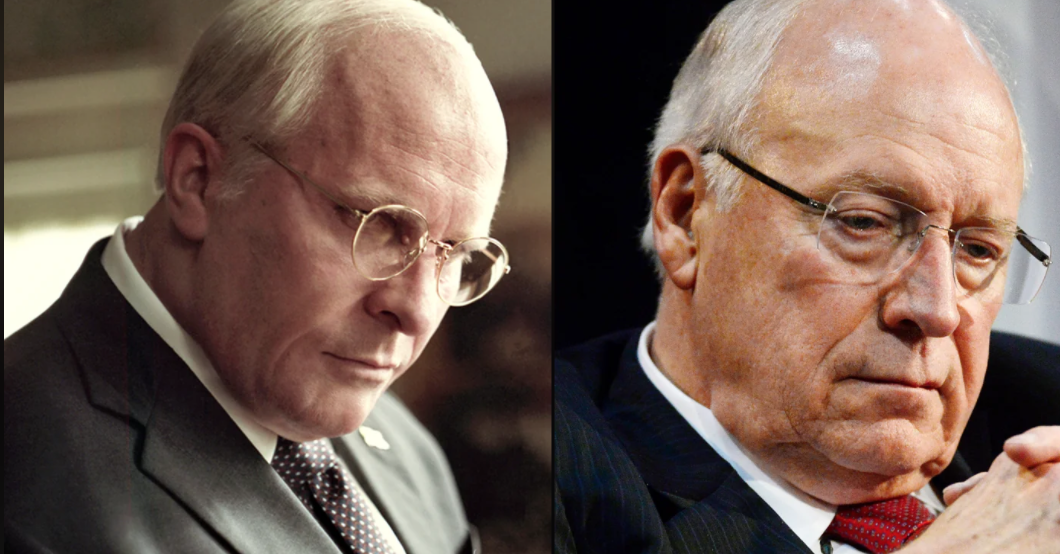 Credit: BunyipPouch via Reddit
If any actor could be said to have made a habit of gaining and losing weight for roles, it's Christian Bale. When preparing to play Dick Cheney in Vice, Bale prepared by eating prodigious quantities of cherry pies. He did so, he said, in order to develop the ex-Vice President's "body type".
Sean Penn only responded to his character's name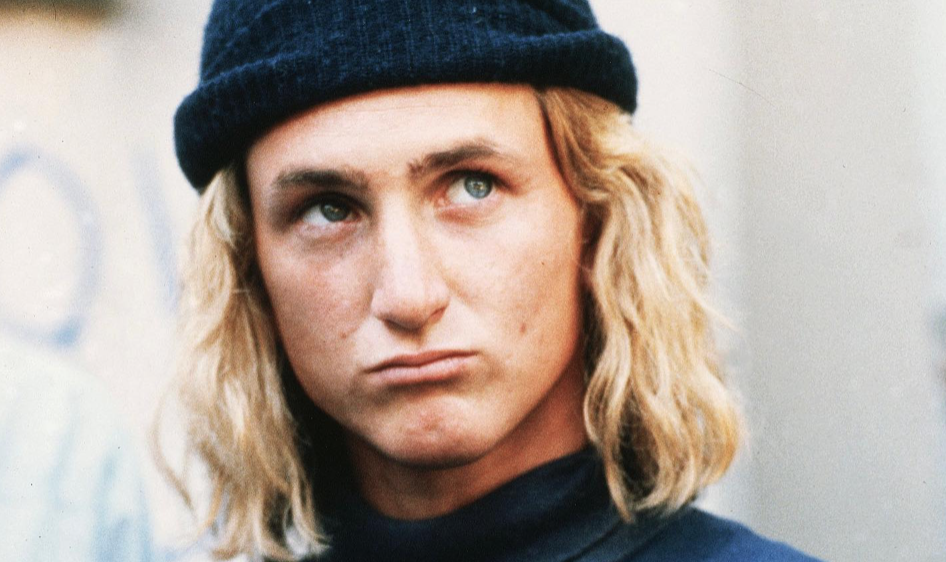 Credit: @golldies via Instagram
Even before hitting stardom, Sean Penn took method acting seriously – or, depending on your interpretation, was something of a diva. In his first movie role – in Fast Times at Ridgemont High – cast and crew quickly learned that, even between takes, Penn only responded if called by his character's name (Jeff).
Sean Penn beat up a co-star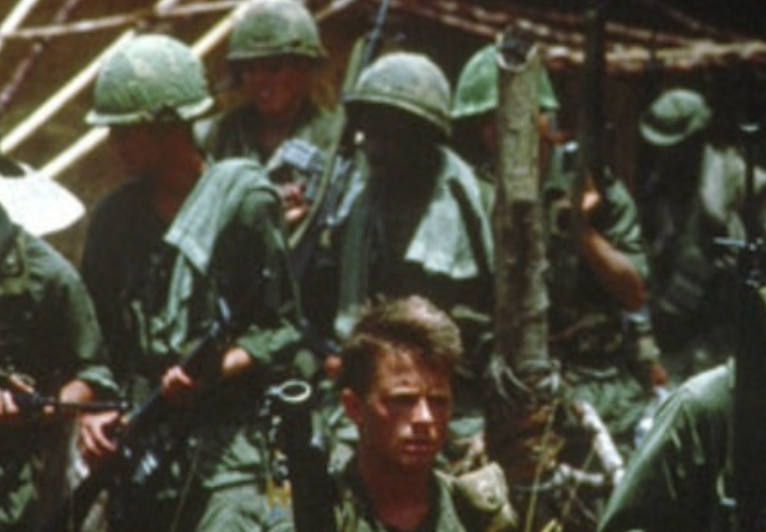 Credit: @the80s.guy via Instagram
In another example of Sean Penn's method acting, the actor once assaulted a co-star. The incident took place on the set of Casualties of War in a scene in which Penn's character kidnaps a girl for the sexual gratification of some soldiers. When John Leguizamo's character refuses, Penn's character beats him up. So far so understandable – except Penn reportedly really did assault his co-star.
Jamie Dornan stalked a woman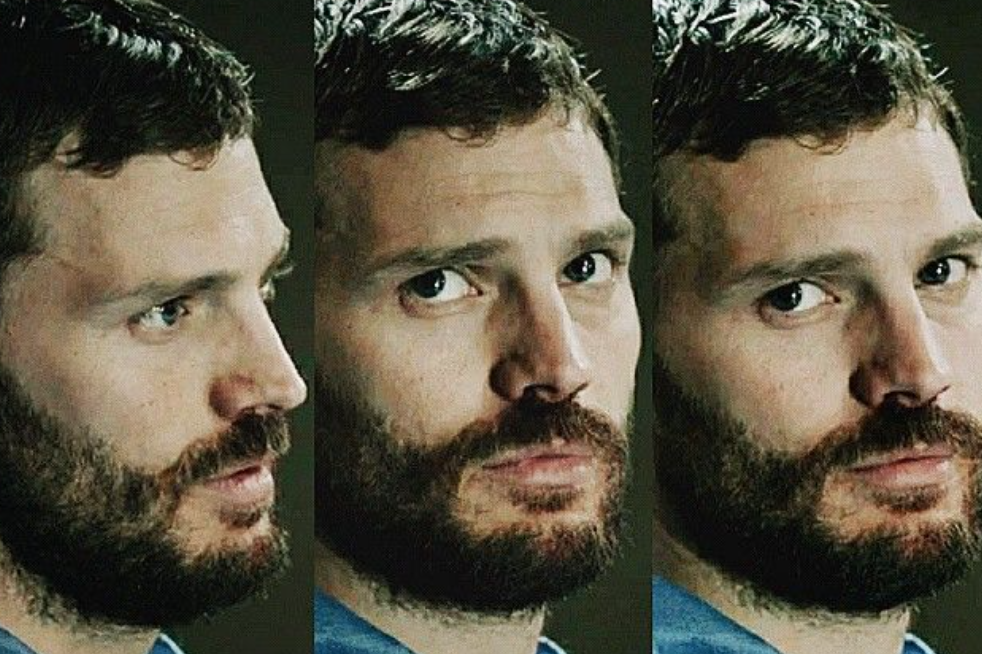 Credit: Sharon Liew via Pinterest
As part of his preparation for playing the serial killer in The Fall, Jamie Dornan admits to stalking a woman. Apparently he spotted her on London Underground, followed her out of the station and along the street for several blocks. It was, he later said, "kind of exciting, in a really dirty way".
The cast of One Flew Over The Cuckoo's Nest moved into a mental hospital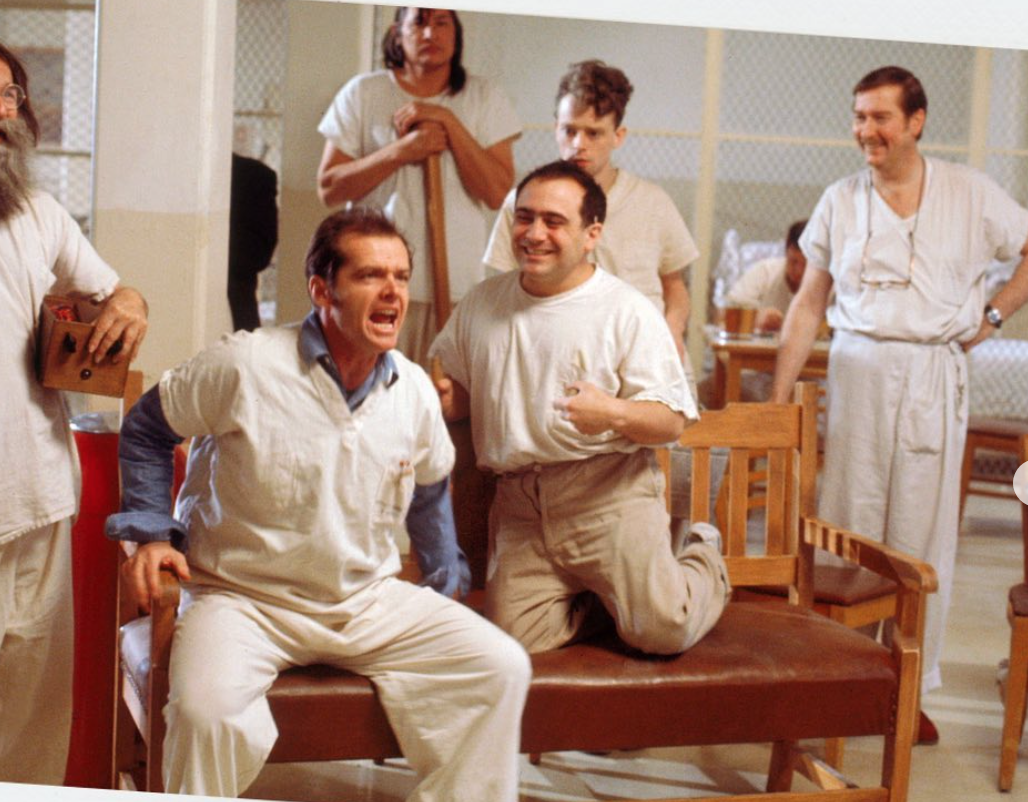 Credit: @thebyrdrva via Instagram
The cast of One Flew Over The Cuckoo's Nest was determined to get into the mindset of the mentally troubled. As a result, they spent days and days at the Oregon State Mental Hospital. What's more, the hospital agreed to be the main filming location and, in a decision that seems very startling nowadays, even permitted some of its patients to appear as extras.