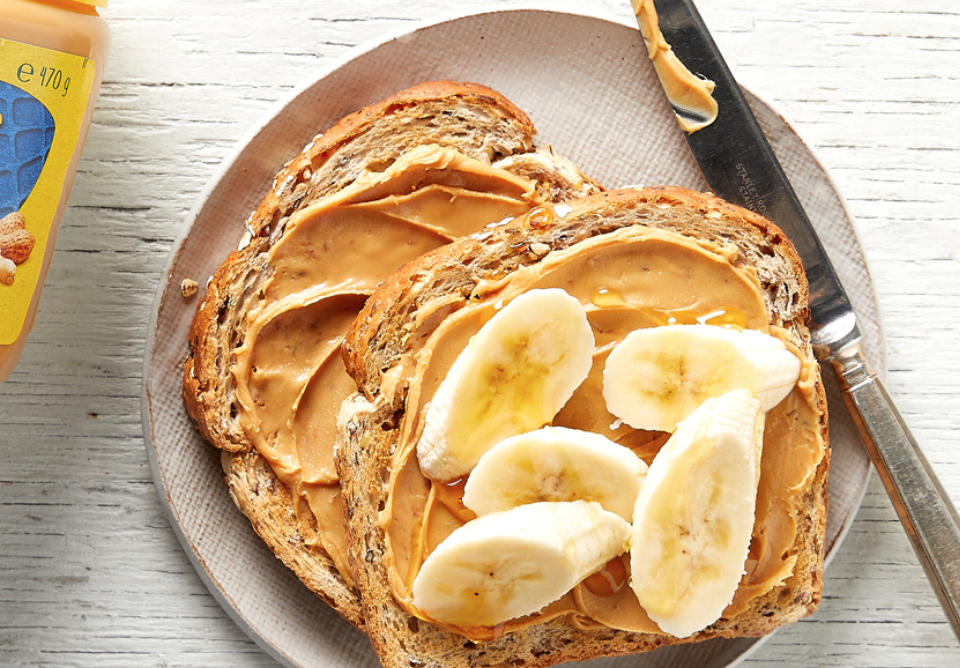 Credit: @begapeanutbutter via Instagram
Raw oats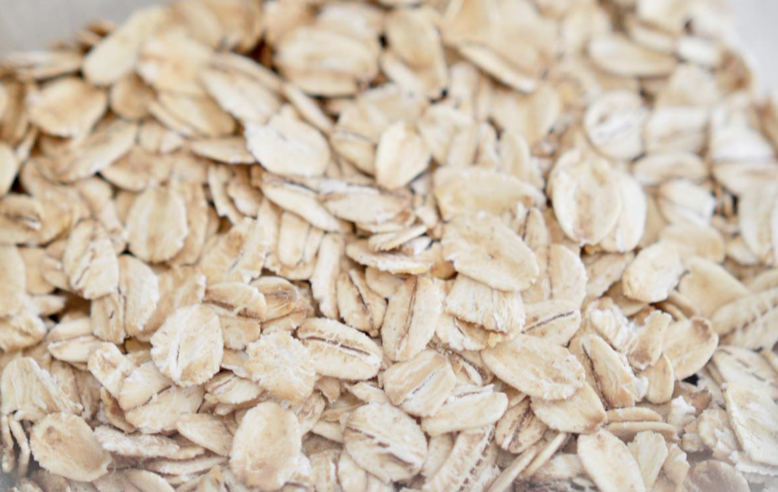 Credit: @meghanlivingstone via Instagram
High in beta-glucan, raw oats are a tasty, filling and nutritious breakfast staple. The beta-glucan is a soluble fiber that can help lower your blood sugar, blood pressure and cholesterol levels. And, as a low GI food, raw oats will also keep you feeling comfortably full all morning, and help keep you away from the cookie jar.
Yoghurt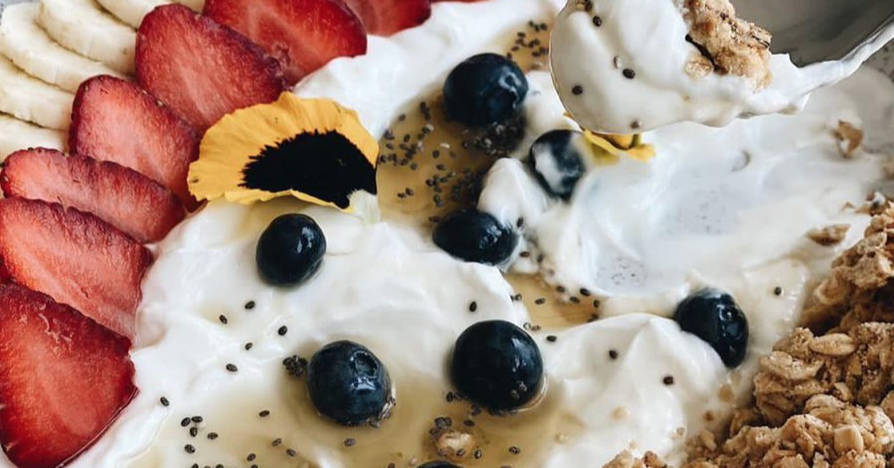 Credit: @no57cafe via Instagram
Provided you choose natural, unsweetened versions, yoghurt is an excellent breakfast choice – and traditional Greek yoghurt is especially good. Try topping it with homemade fruit purees (no sugar!) or granola, and a sprinkling of chia and flaxseeds. The result will be a protein-rich, creamy concoction that is as satisfying as it is delicious.
Veggie omelet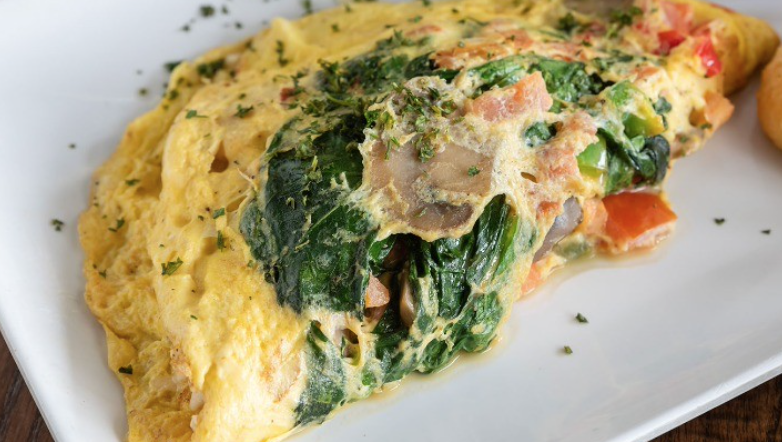 Credit: @gochasbreakfastbar via Instagram
High protein meals are more filling than those rich in fat or simple carbohydrates – and a veggie omelet is a great example. The eggs provide the protein you need to keep you going all morning while the veggies provide much-needed vitamins, fiber and complex carbohydrates. Try mushroom and spinach, or tomatoes and pitted black olives for a Provençal version.
Smoothies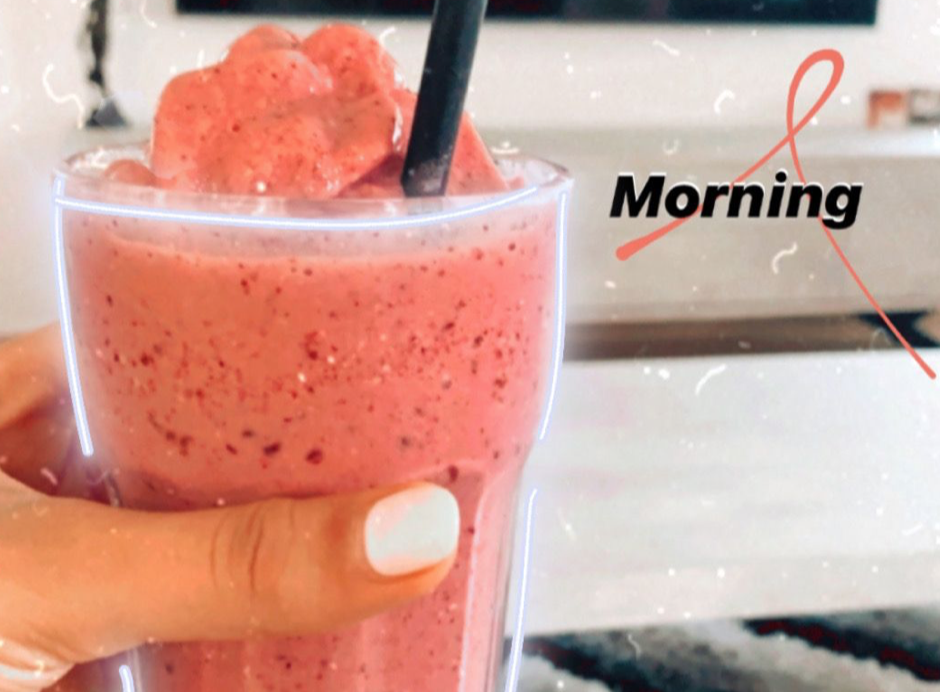 Credit: Shani via Pinterest
If there's a better way of packing in the nutrients than a smoothie, we don't know about it! The beauty of a smoothie is its versatility and, provided you don't chuck in sugar or cream, you're pretty much guaranteed a healthy, filling and low-fat breakfast. Try spinach with tomato and avocado, or get that tropical feeling with a mango, pineapple, kiwi and coconut water smoothie.
Overnight oats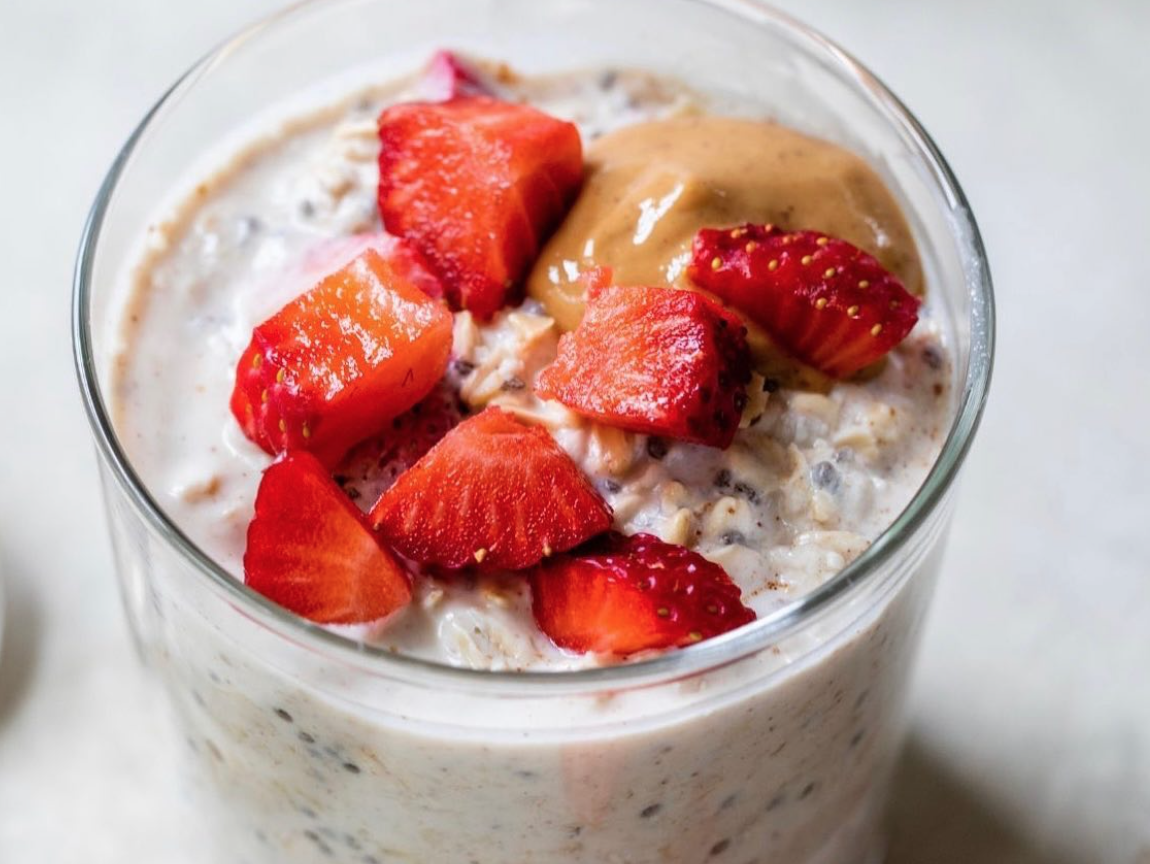 Credit: @clean_and_delicious via Instagram
For a grab'n'go breakfast, you really can't beat overnight oats. Soak them overnight in water or milk (including milk substitutes) with a pinch of cinnamon. Add your topping of choice in the morning or, if you're pushed for time, stir it in the previous night. Berries and nut butter work well, and provide a nutritionally-balanced, low-fat meal.
Wholegrain toast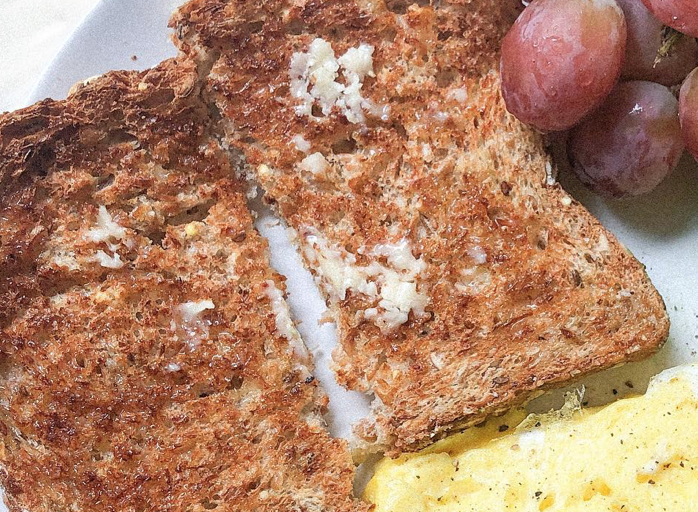 Credit: @meghanlivingstone via Instagram
Although wheat bread is sometimes touted as the enemy of healthy eating and a well-balanced gastrointestinal tract, wholegrain toast can make an excellent breakfast. Naturally low in fat and yet high in fiber, it's filling and tasty! Choosing seeded bread adds extra protein, and topping it with nut butter is better still.
Eggs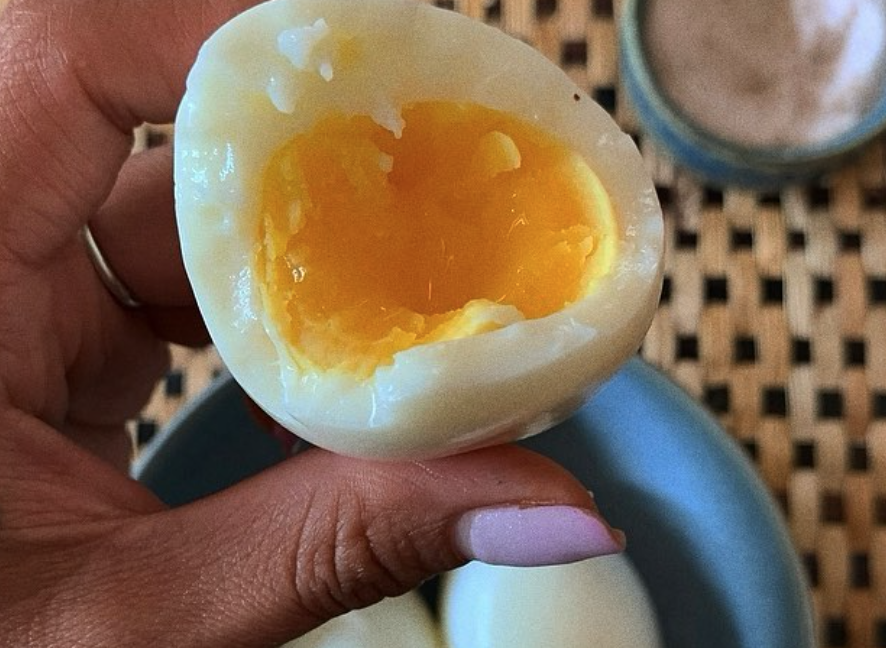 Credit: @gettingfitwithmaggy via Instagram
There's a good reason why a UK marketing company once coined the advertising slogan: "Go to work on an egg". Containing an average of 6 grams of protein, 5 grams of fat (only 1.6 grams of which is saturated) and much less cholesterol than you'd imagine, an egg is perfect breakfast material. Just hold back on the salt and don't shallow fry in buttery fats.
Prunes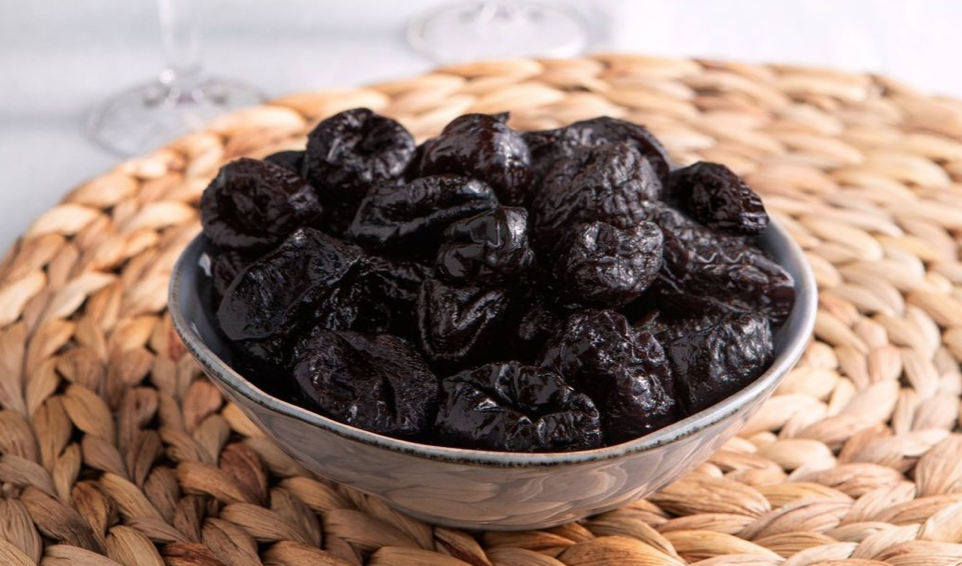 Credit: @caprunescan via Instagram
Yes, they're good for keeping you "regular" but prunes have more than that to recommend them. Their natural fiber includes peptin, which helps keep bad cholesterol levels down. They're also believed to assist with lowering blood pressure low and delaying the ageing process. They taste sweet but won't send your blood sugar levels soaring – or you scurrying for a mid-morning donut.
Protein shakes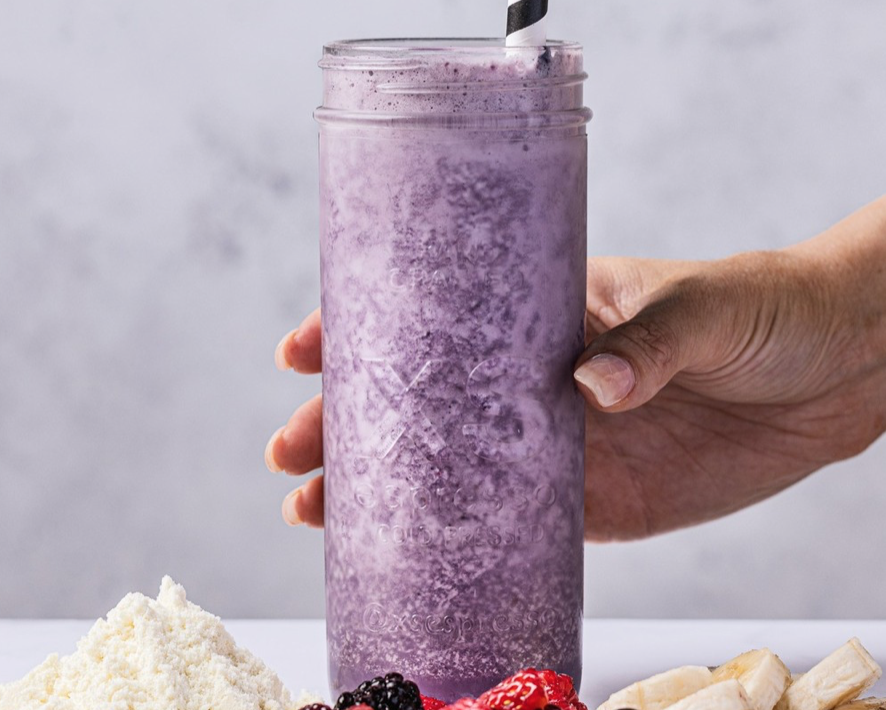 Credit: @xsespresso via Instagram
Including protein in your breakfast is an excellent idea. It keeps you much fuller than a high-sugar, high-fat meal, and helps avoid that mid-morning slump. A protein shake works well if you're in a hurry or can't face solid food first thing. Tofu, cottage cheese, no-sugar Greek yoghurt, chia seeds, ground flaxseed or peanut butter can all provide that essential protein for your homemade shake.
Salmon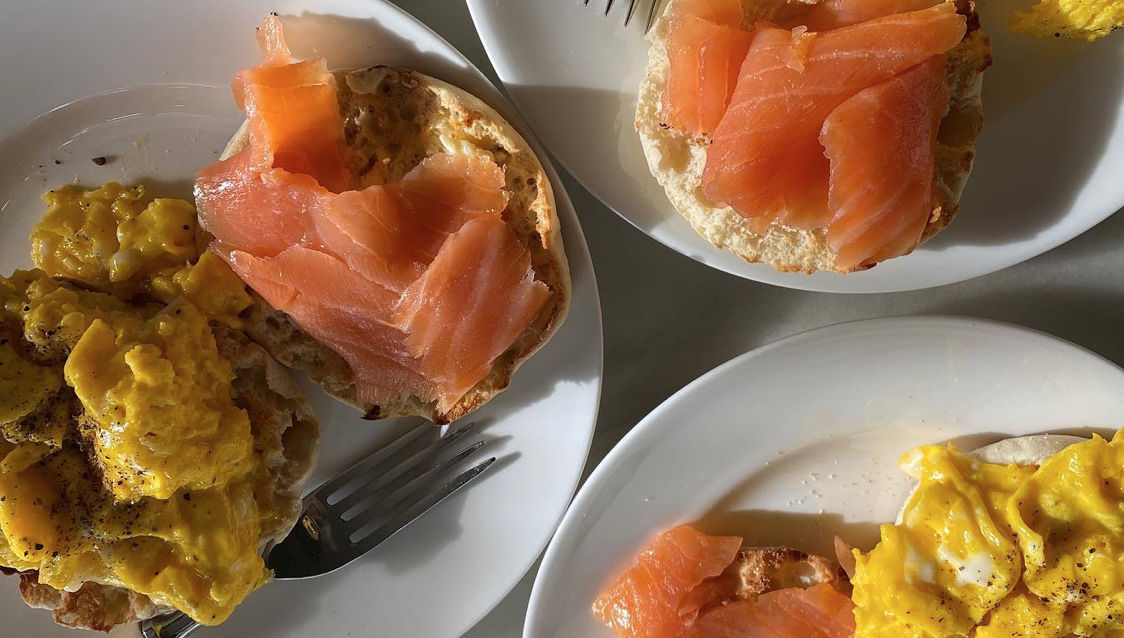 Credit: @marthastewart48 via Instagram
Naturally low in fat and high in protein, salmon makes a great breakfast food. Why not try a salmon breakfast bowl, with rice, grits or quinoa, and your choice of veggies? Alternatively, a more traditional meal of smoked salmon with a poached egg, wholewheat toast and asparagus is nutritionally-balanced, low in fat and filling.
Black beans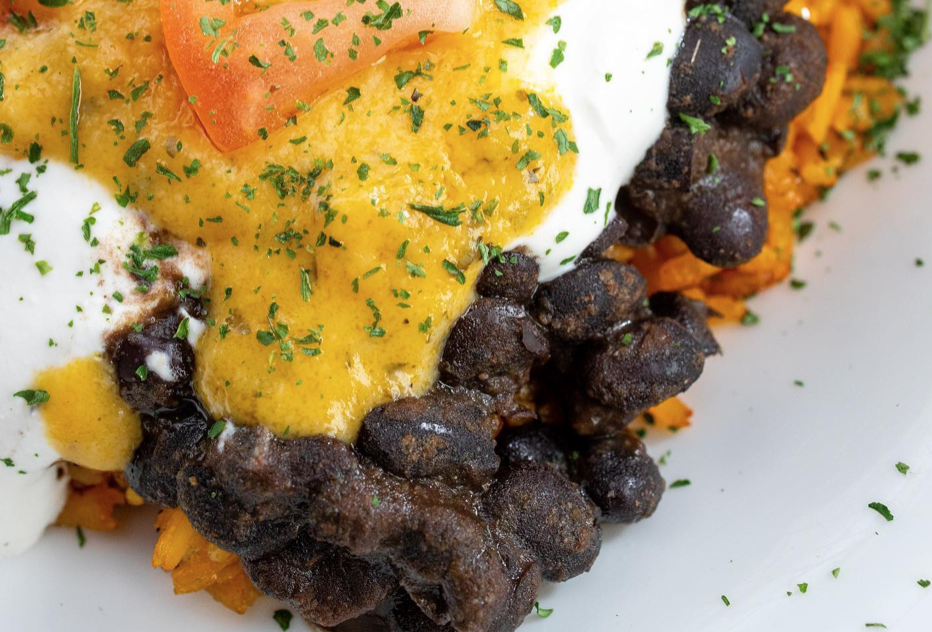 Credit: @seasonedvegan via Instagram
As excellent sources of protein, fiber and vitamin B9, black beans are an ideal low-fat start to the day. Make yours into a Mexican-inspired huevos rancheros dish with chopped tomatoes, garlic, chilli, eggs, avocado and wedges of lime. Serve with wholemeal or corn tortillas, or just eat with a fork.
Peanut butter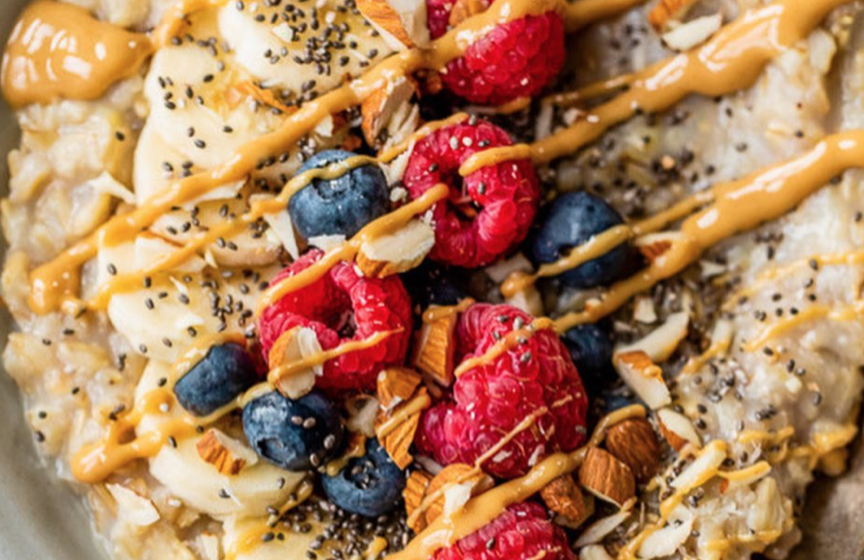 Credit: @skinnytaste via Instagram
High in protein and guaranteed to get the taste buds going, peanut butter is a great addition to your breakfast. Whether you have it on toast (wholewheat, rye or sourdough is best), stirred through overnight oats or mixed into a shake, it's a low glycemic food that will fill you up without filling you out.
Egg white omelet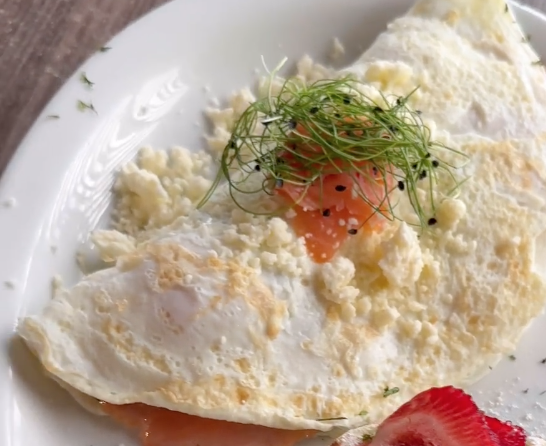 Credit: @bistrocaferest via Instagram
If cholesterol is a real concern, an egg white omelet is a fantastic way of boosting your protein intake while keeping your consumption of LDL fats to an absolute minimum. As protein helps keep you feeling full for longer, the absence of those fats shouldn't have you looking for mid-morning snacks.
Oatmeal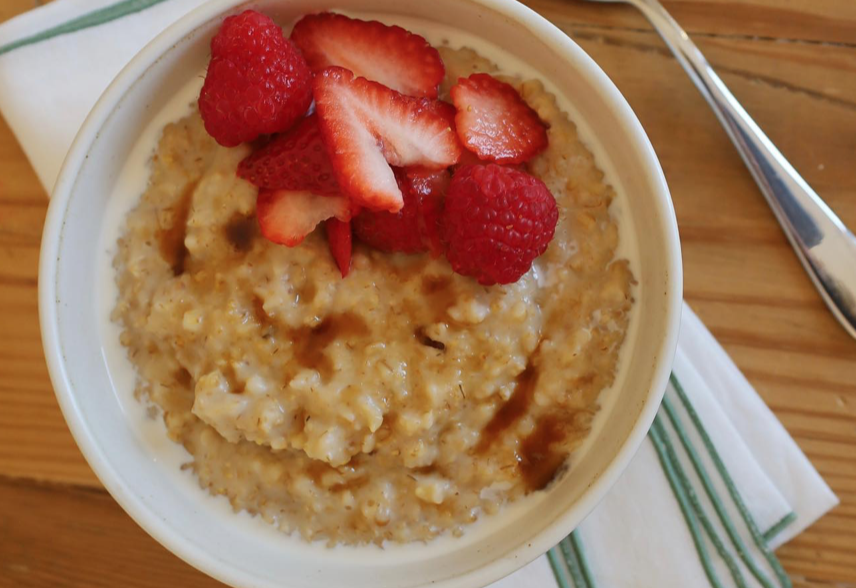 Credit: @lideylikes via Instagram
This childhood favorite is just as good for adults. Naturally low in fat, oatmeal is also a low GI food, which means it won't give you a blood sugar spike and will ensure you make it to lunchtime without a rumbling tummy. Jazz up your oatmeal with pureed apple, a sliced banana, cinnamon or some mixed berries.
Protein pancakes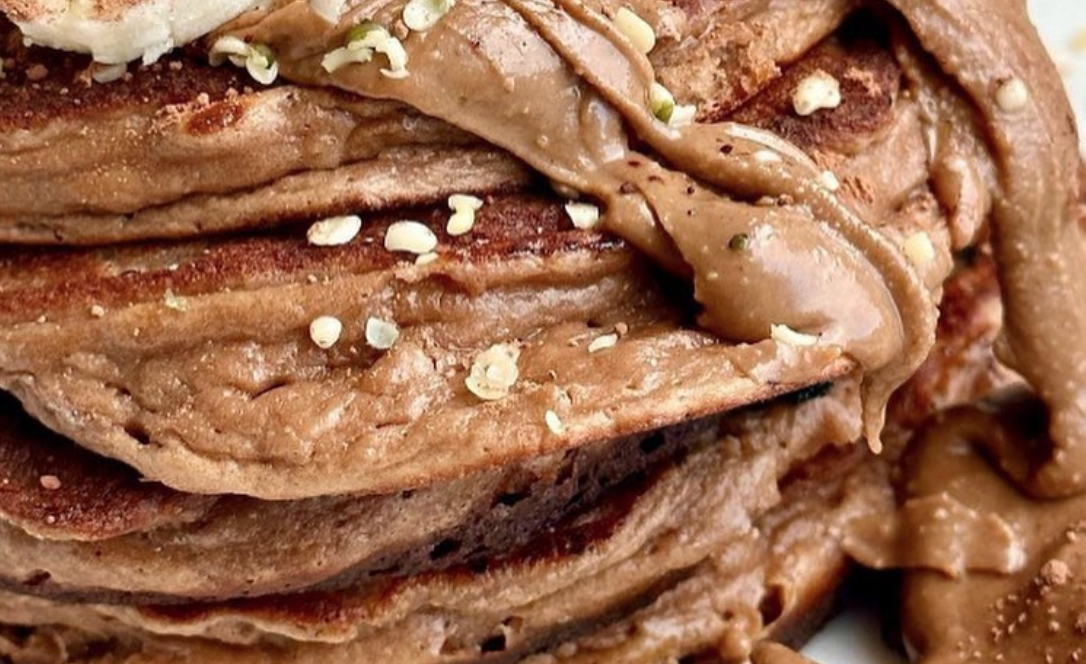 Credit: @mayversfood via Instagram
This version of the All-American breakfast classic is particularly good for something more substantial following an early morning workout. Make your protein pancakes by whizzing up rolled oats, banana, eggs, baking powder, cinnamon, milk (dairy, oat, soya or nut) with two tablespoons of whey or pea protein powder. Serve with peanut butter, berries, banana or, if you're feeling indulgent, a dribble of maple syrup.
Blueberries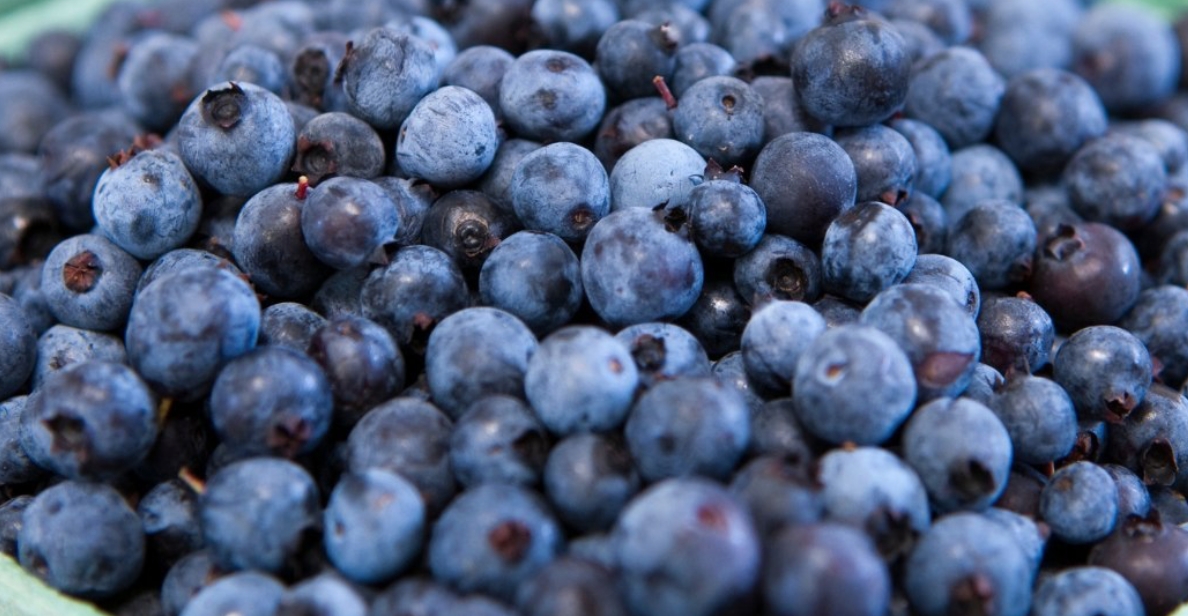 Credit: @wildblueberries via Instagram
Fair enough, blueberries don't make a filling breakfast by themselves. However, there are several good reasons why they make it onto almost every list of so-called superfoods. They're packed with vitamins and antioxidants and, what's more, they also play a role in regulating blood sugar levels. This means that, despite their sweetness, they won't give you a post-breakfast sugar spike.
Raspberries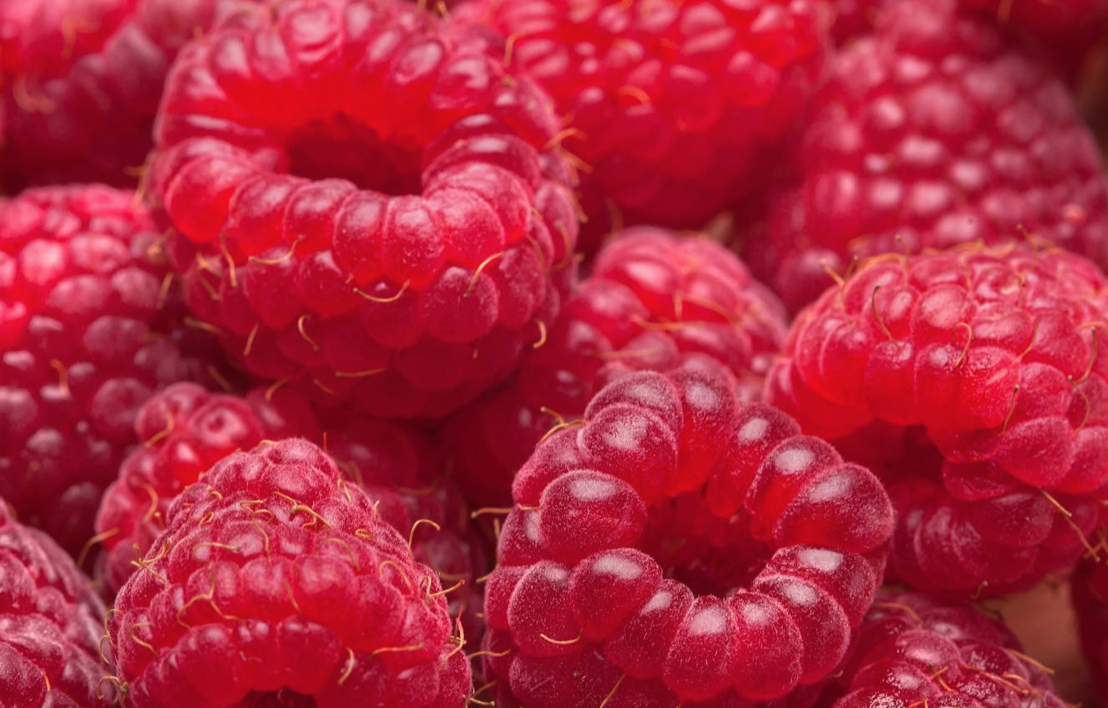 Credit: @medicalmedium via Instagram
Like blueberries, raspberries aren't a breakfast by themselves. However, they share many of the good points of the blueberry, and are excellent when whizzed into a smoothie, scattered on top of overnight oats or used to top a protein pancake. And, as a high fiber food, they're great for your digestive system and for helping to keep you feeling full for longer.
Cottage cheese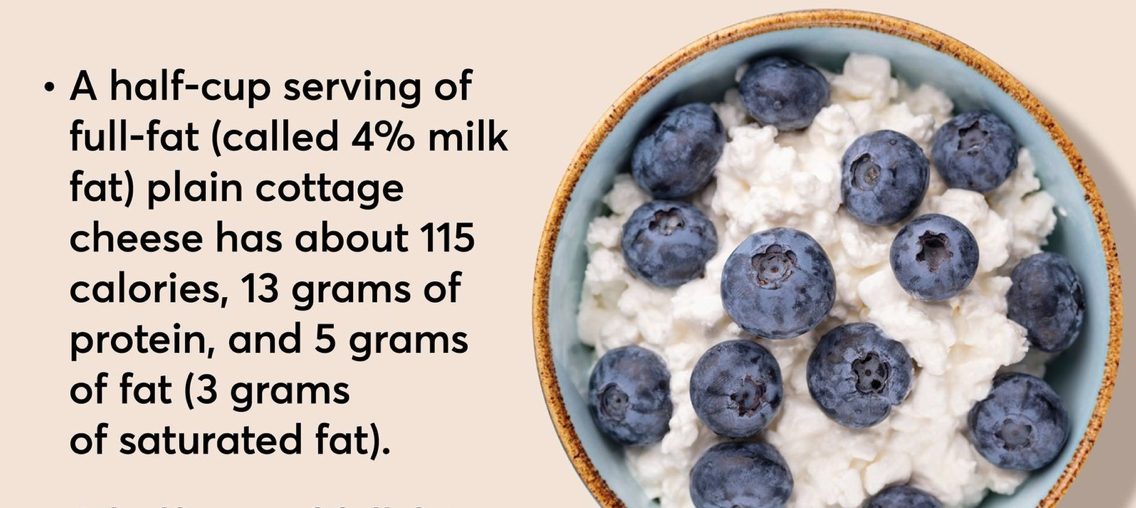 Credit: @consumerreports via Instagram
The smooth texture and mild flavor of cottage cheese – actually a form of curd cheese – makes it palatable to most people. It's low in fat, while also being very high in protein. This makes it a superb choice for anyone who wants to build or maintain muscle while also losing fat.
Strawberries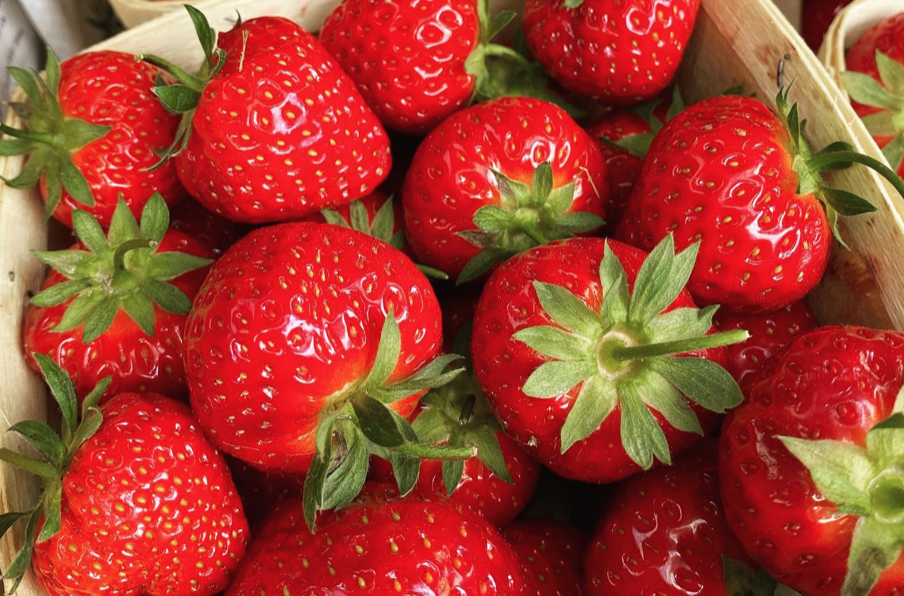 Credit: @emmymade via Instagram
Best eaten fresh off the plant, a ripe and juicy strawberry is a sweet treat indeed. What's more, it's one you can enjoy with equanimity. Including this fruit in your breakfast gives you a good dose of vitamin C, vitamin B9, potassium and manganese – all essential for health. Meanwhile, its antioxidants help protect your heart and skin, and assist in controlling blood sugar spikes.
Bananas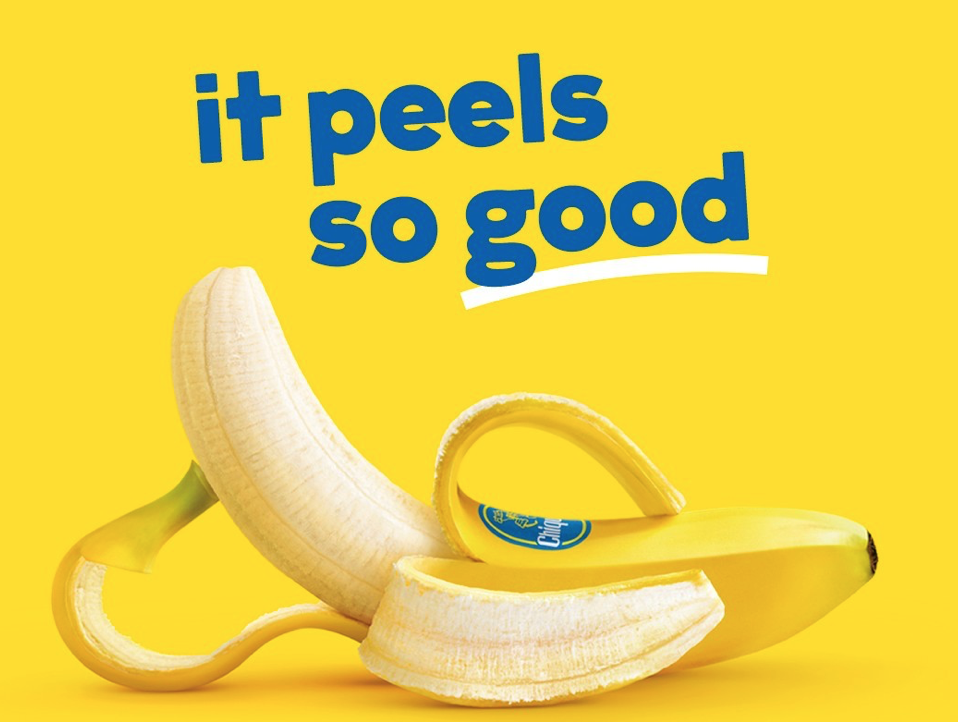 Credit: @chiquitabanana via Instagram
Perhaps out of all of the fruits, bananas are the top choice for inclusion in a healthy, sustaining breakfast. As well as containing a variety of essential vitamins and minerals, they're a fantastic source of fiber that will help keep you full throughout the morning. Eat them exactly as they are or add them to your oats, smoothie, protein shake, yoghurt or pancakes.
Avocado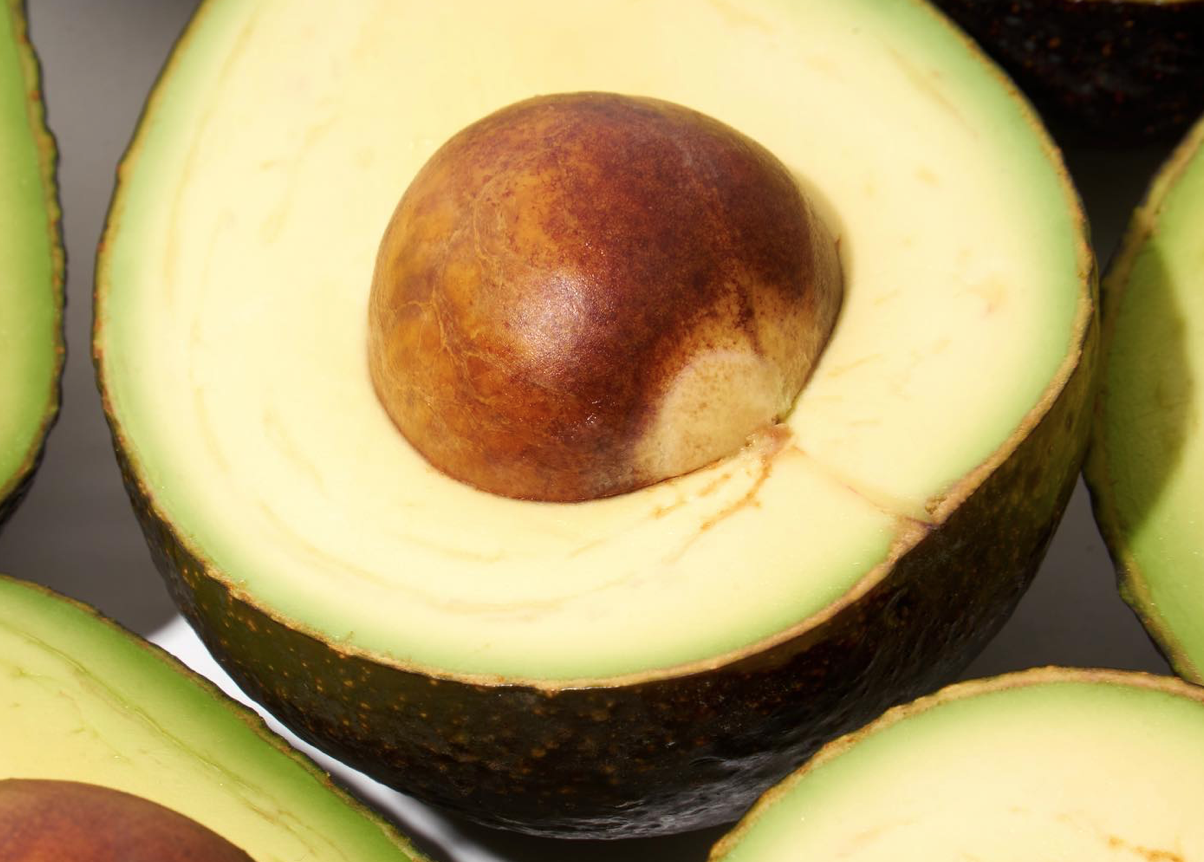 Credit: @davocadoguy via Instagram
Yes, avocado is a fatty fruit. However, most of this fat is monounsaturated, which can protect against heart disease and help reduce blood pressure. Moreover, that high healthy fat content makes them a satisfyingly filling breakfast-time food. Enjoy your avocado in a smoothie, sliced with black beans, or accompanying scrambled egg.
Spinach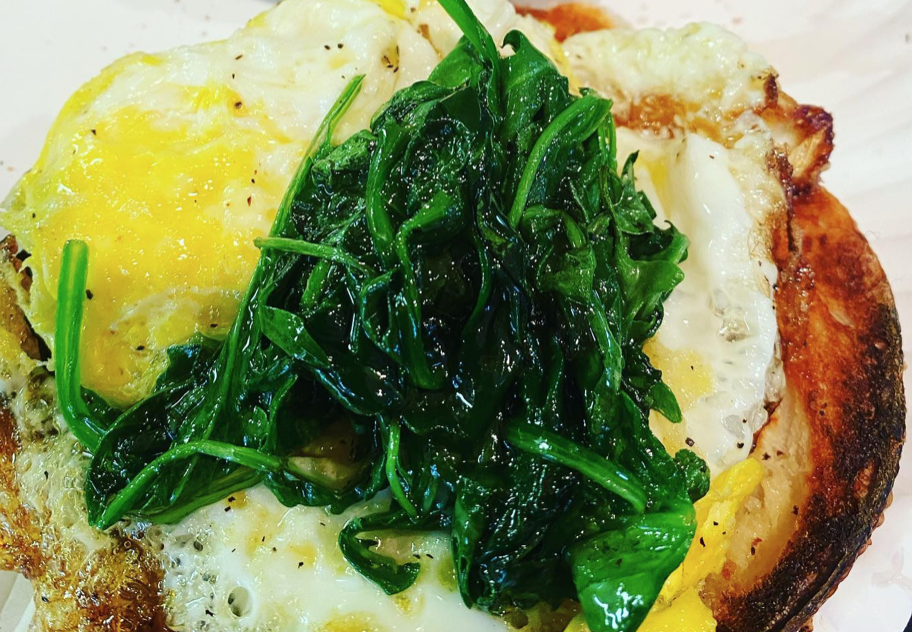 Credit: @chef_christopher_michaelny via Instagram
Although it's definitely low-fat and nutrient-rich, spinach is another example of a food that won't make a filling breakfast by itself. However, it excels as an ingredient to jazz up an omelet – especially an egg white omelet – or turn a smoothie a rich, appealing green color.
Ground turkey
Credit: @butcher_box via Instagram
Perhaps the ultimate low-fat meat, turkey isn't only good for Thanksgiving. Made into patties and grilled, you can enjoy it as part of an alternative to the traditional cooked breakfast. Add some tomatoes, mushrooms and rye toast, and you'll have a nutritious and filling meal.
Peanut butter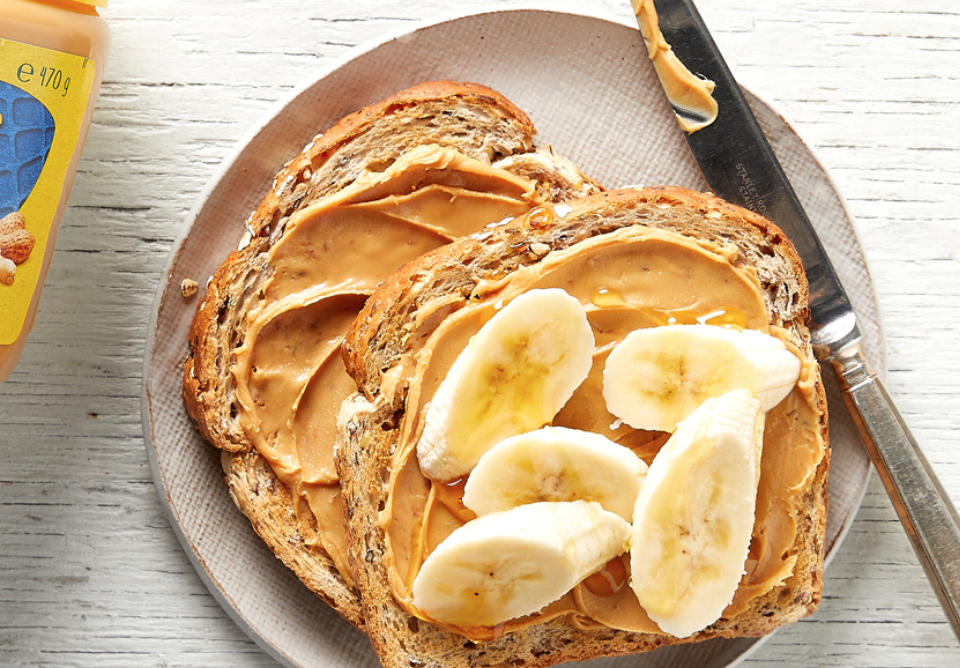 Credit: @begapeanutbutter via Instagram
Perhaps it's childhood nostalgia but, whatever the reason, peanut butter leads the pack when it comes to nut butters. Sure, it's not exactly low-fat but, used correctly, it won't put inches on your hips and its high protein content will ensure you finish your meal feeling satisfied. What's more, its omega-6 fatty acid will help lower your LDL (bad) cholesterol and increase your HDL (good).
Flaxseed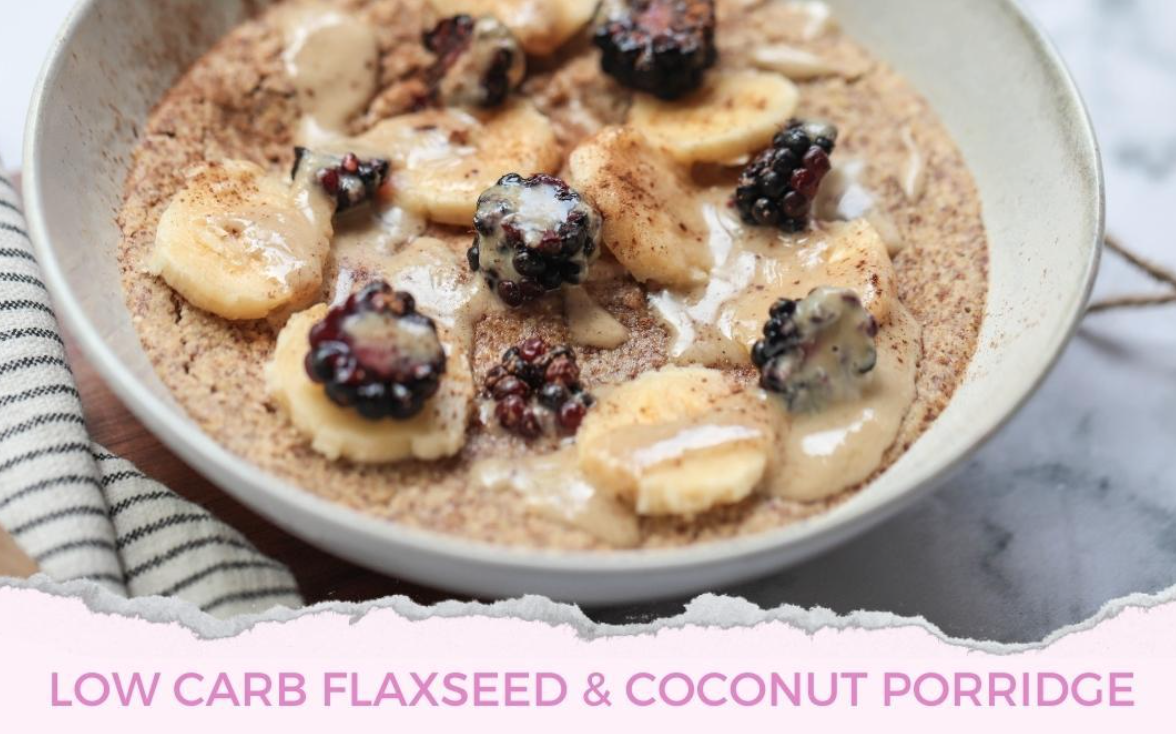 Credit: @bikiniprepcoach via Instagram
This fiber-rich food is fabulous as part of a weight reduction (or maintenance) diet. What's more, its polyunsaturated and monounsaturated fat content will help lower your blood cholesterol levels and boost your digestion. Scatter your flaxseed over porridge or oatmeal, or mix into granola, yoghurt or smoothies.
Walnuts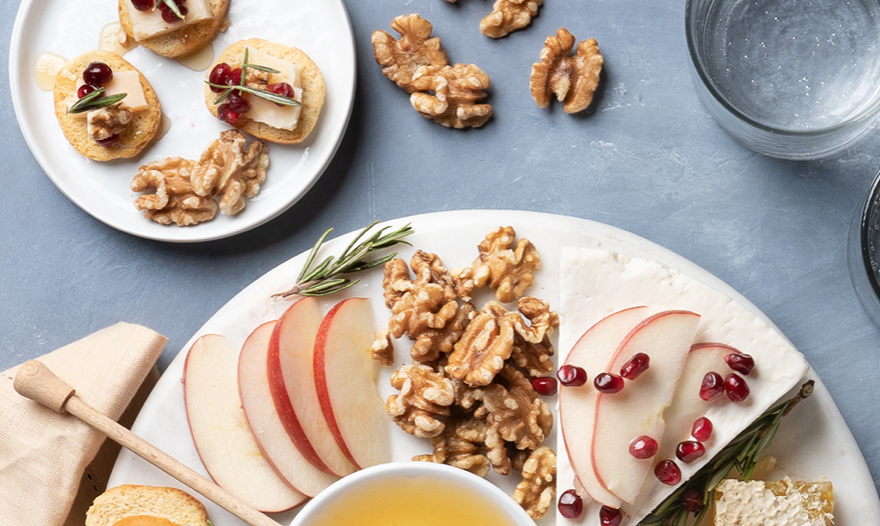 Credit: @cawalnuts via Instagram
Nuts are an ideal, protein-rich addition to your breakfast, especially if you're vegetarian or vegan. High in polyunsaturated fats and omega-3 oils, eating just 1 ounce per day can help lower LDL (bad) cholesterol levels and reduce blood pressure. Enjoy them broken up and stirred into granola or scattered over Greek yoghurt and fruit.
Tomatoes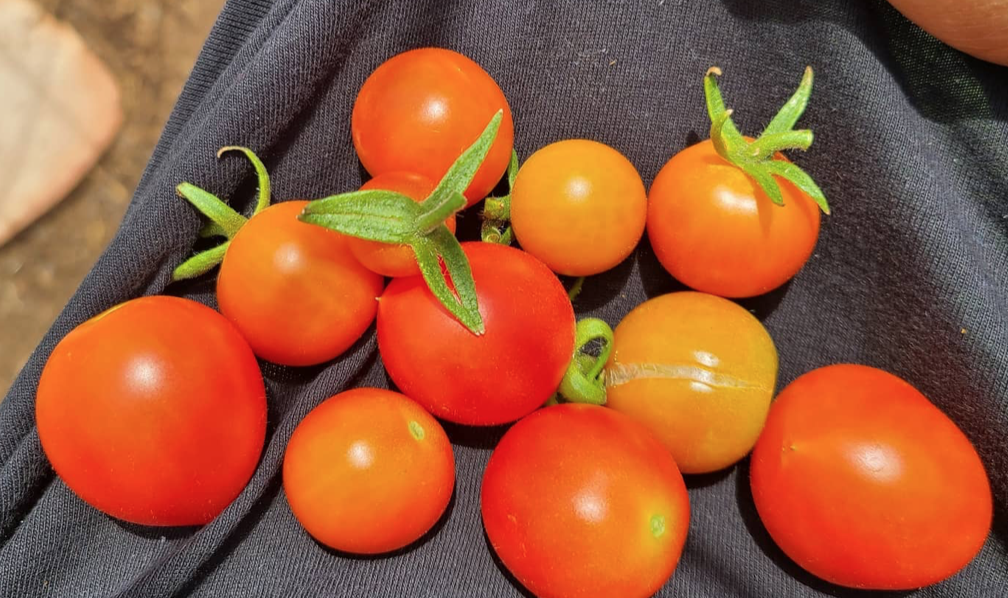 Credit: @gardenwithme_ via Instagram
Some of the health-giving benefits of tomatoes are well-known. However, as well as the cancer-protecting properties of their lycopene content, this low-fat, flavorsome fruit is also very useful as part of a weight-conscious breakfast menu. Include them in omelets to provide color, taste and interest, or use them to accompany ground turkey patties or turkey bacon.
Capers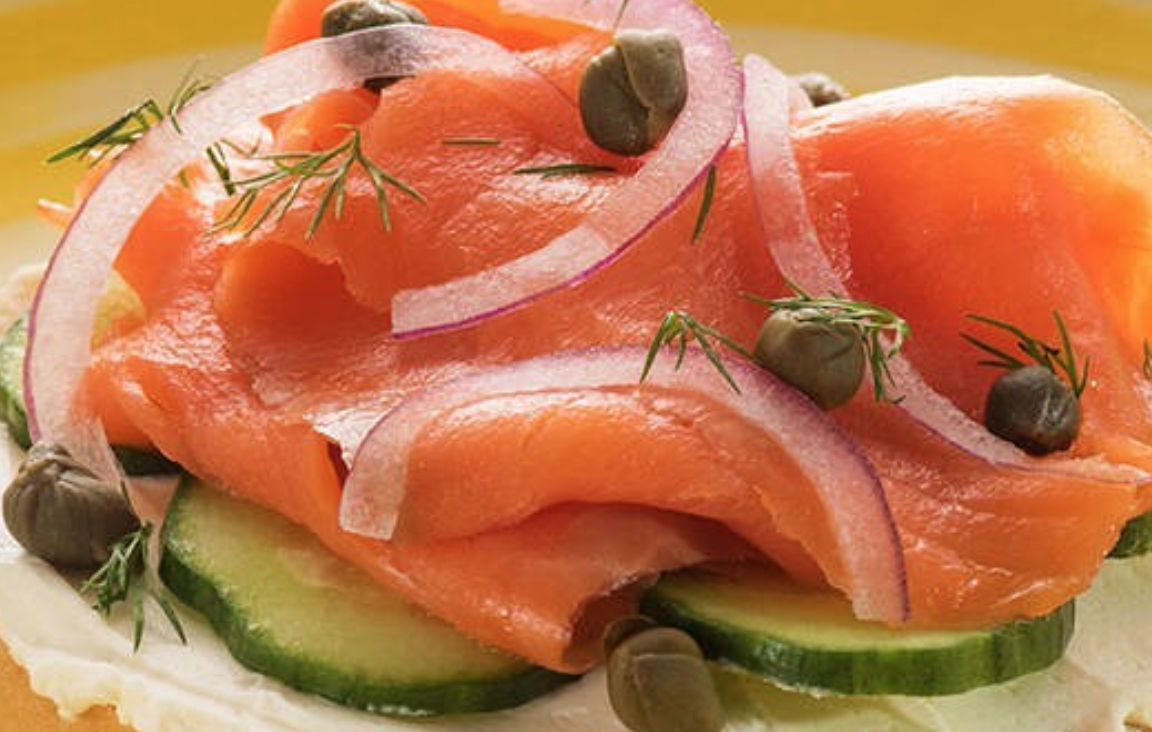 Credit: @espafilmarket via Instagram
Capers are small flower buds from the Caper bush, or Flinders rose. Usually pickled, they have a tart, almost lemony taste, albeit with something of the saltiness of olives. Highly flavorsome, they make excellent additions to a low-fat breakfast. Try them with smoked salmon or scrambled eggs with fresh rosemary.
Cucumber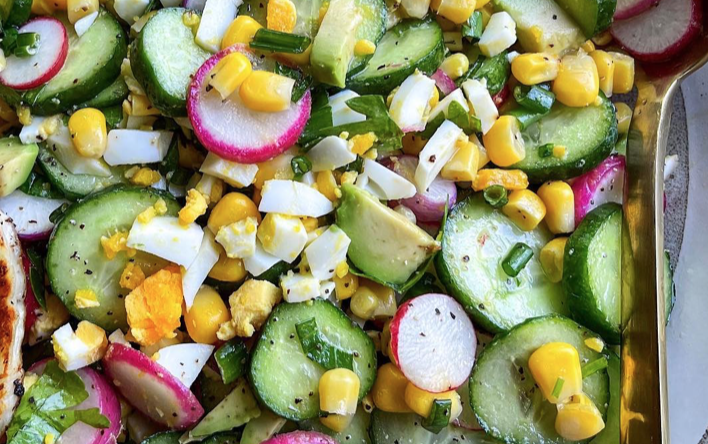 Credit: @healthymoodsf via Instagram
Not just for salads or crudités, cucumber works very well as part of a Turkish or Mediterranean-style breakfast alongside tomatoes, eggs and flatbread. Fat free, cucumbers are around 95% water. However, they contain small amounts of fiber, as well as antioxidants, and vitamins K and A.
Red onion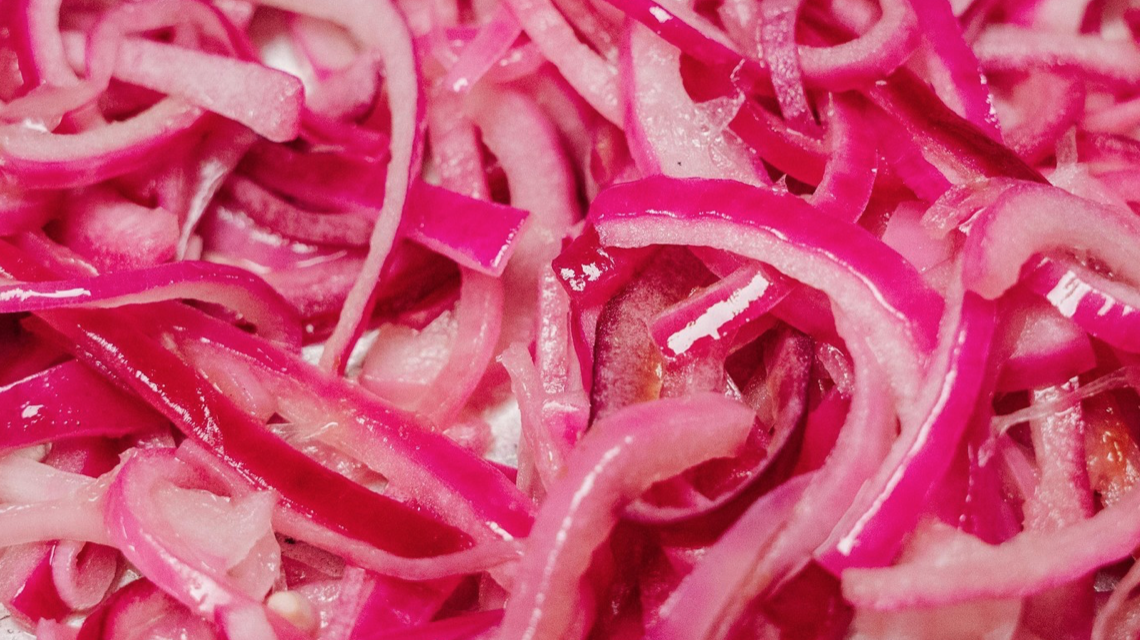 Credit: @healthymealsdirect via Instagram
Less a meal in itself and more a flavorsome addition, red onion is another vegetable that works very well when included in a Mediterranean or Turkish-style breakfast. Although very low in calories, onions are exceptionally nutrient-dense. Full of fiber, vitamins and minerals, they benefit almost every part of your body – accept, perhaps, your breath.
Chia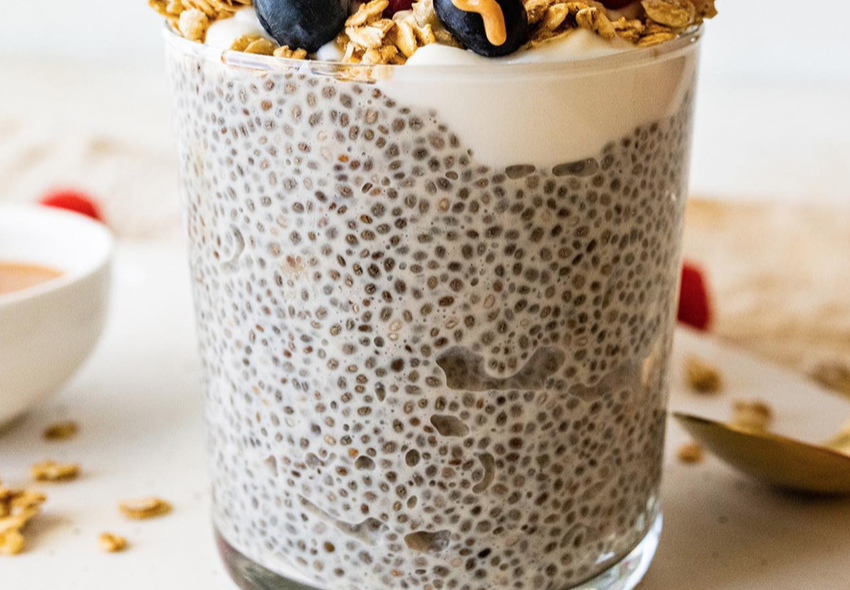 Credit: @eatingbirdfood via Instagram
Another seedy superfood, chia are the edible seeds of a plant belonging to the mint family. Like flaxseeds, they're high in a type of omega-3 fatty acid called alpha linolenic acid, which is believed to assist with maintaining a healthy weight. This makes them an excellent addition to any low-fat breakfast.
Turkey bacon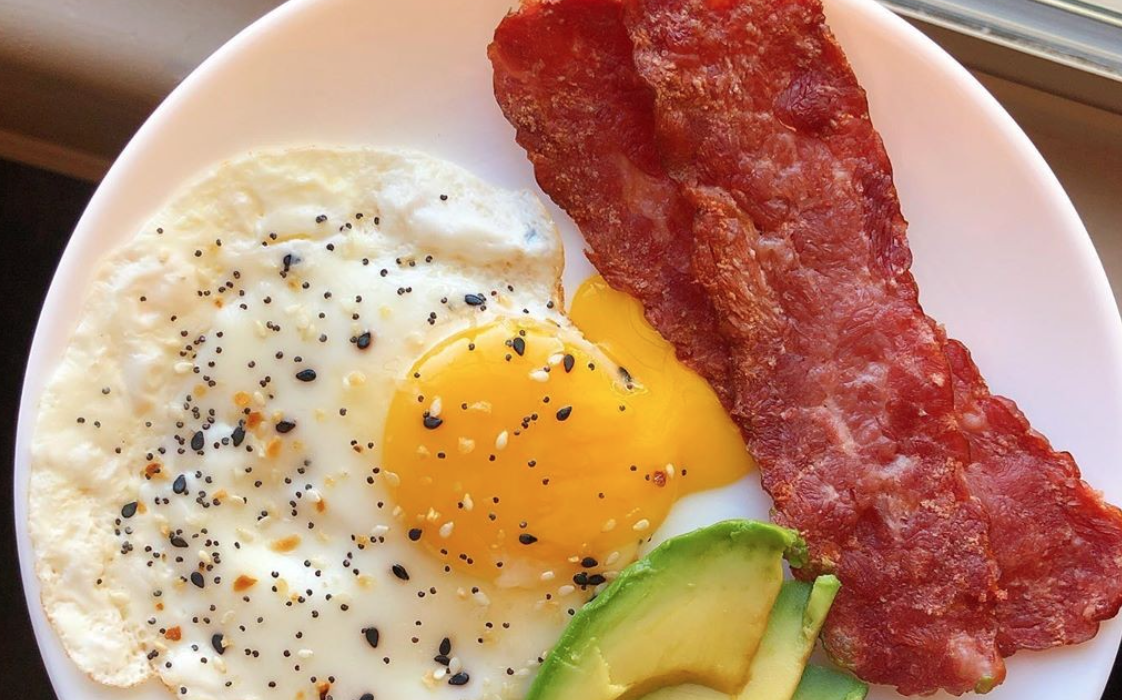 Credit: @paleo via Instagram
Yes, it sounds like a misnomer. However, it's not – and provided it's eaten in moderation, turkey bacon is an undeniably healthier alternative to bacon and, cooked right, is just as tasty. It's lower in fat – especially when grilled or oven-cooked – and, as it's usually uncured, is also lower in salt than its porky namesake. Enjoy your turkey bacon as part of a traditional English or Irish-style cooked breakfast.
Fruit salad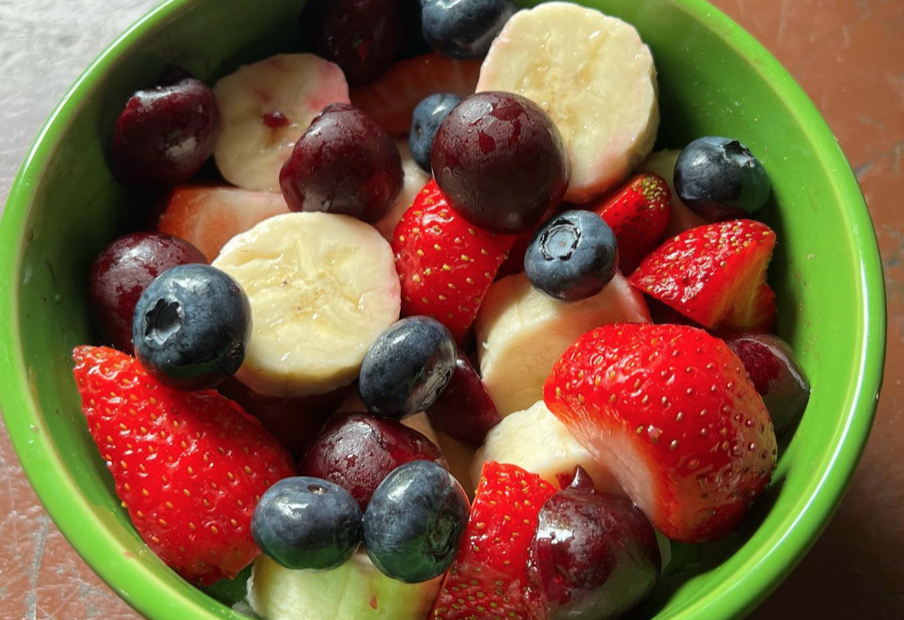 Credit: @happyhealthyvegan via Instagram
A big fruit salad is a refreshing and tasty way to start your day. Sliced banana is great for adding bulk to the salad and chopped, unpeeled apple provides a good dose of fiber. Berries add color and vitamins, while pineapple and mango provide a tropical touch. However, try to swerve sugar syrup or canned pie filling in favor of a lemon or yoghurt-based dressing.
Parmesan cheese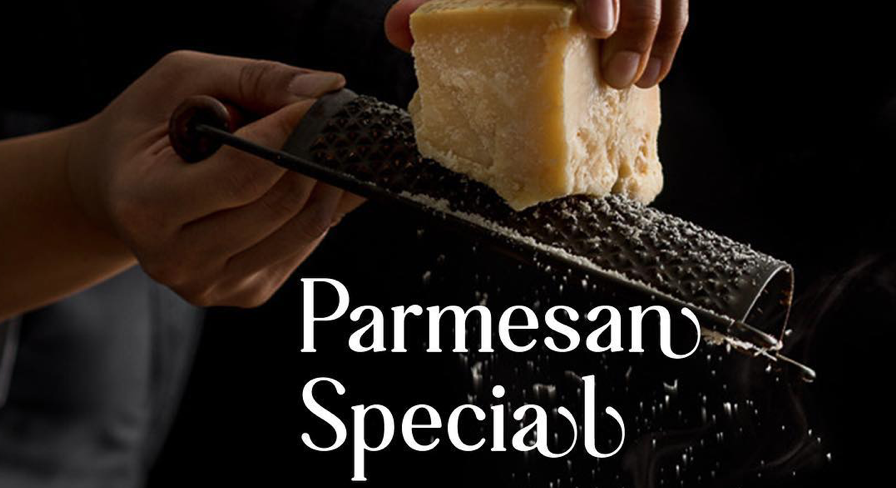 Credit: @hyattplacevadodara via Instagram
No, we're not suggesting you tuck into a wedge of parmesan for breakfast – or indeed for any other meal. However, some shavings of this favorite Italian hard cheese are a judicious use of calories and an excellent addition to scrambled or baked eggs. Parmesan's strong flavor means you're likely to eat less of it than you would, for example, of cheddar or Jack cheese.
Broccoli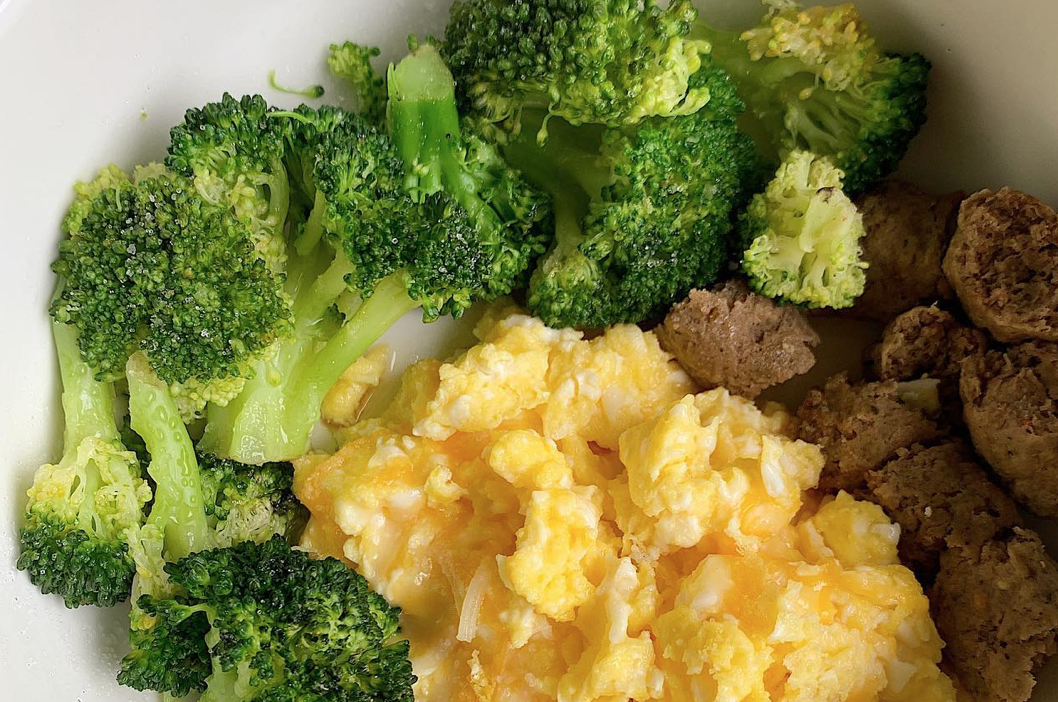 Credit: @healthwithseni via Instagram
Ever thought of having broccoli for breakfast? Low in calories but high in fiber and all sorts of valuable vitamins and minerals, broccoli's nutritional credentials are strong. What's more, recent studies suggest that it may actively help reduce belly fat. With this in mind, there's never been a better time to cook up a broccoli frittata for breakfast!
Cashew butter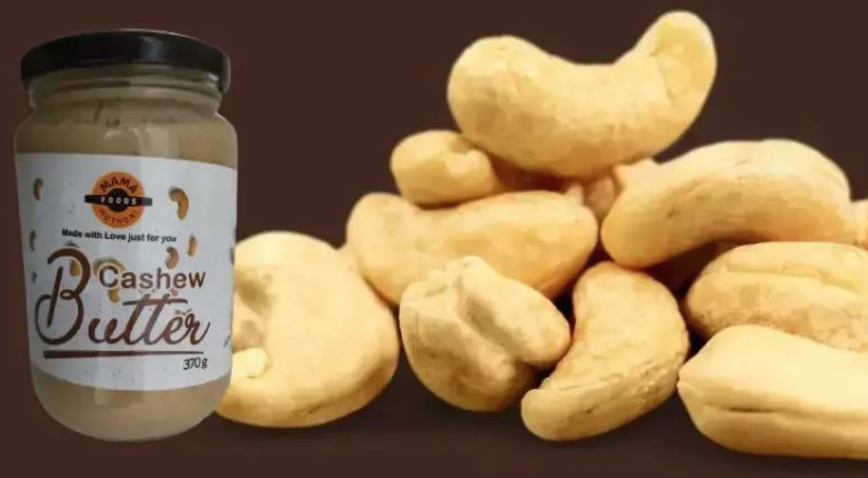 Credit: @mamamuthonifoods via Instagram
The cashew version of peanut butter, cashew butter is actually lower in sugar than its better-known rival. It's also just as high as peanut butter in healthy fats, protein and a whole range of essential vitamins and minerals. Have it as a spread on toasted rye or sourdough, or use it as a crunchy topping for oatmeal or yoghurt. It's also great in a curry!
Peppermint tea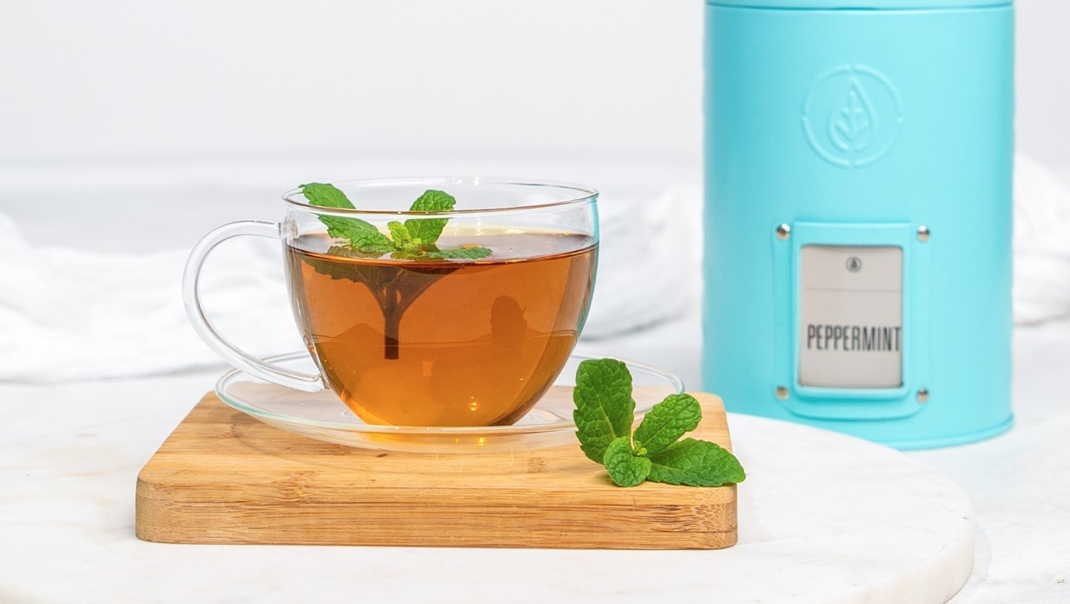 Credit: @teadroptea via Instagram
Strictly-speaking, it's not a food but peppermint tea, nonetheless, has well-documented digestive benefits. As well as helping facilitate regular digestion, it can sometimes ease indigestion, bloating and even IBS symptoms. It's also thought to assist with weight loss by staving off hunger pangs. Finally, it's a very useful alternative for caffeine-based hot drinks.
Sugar-free granola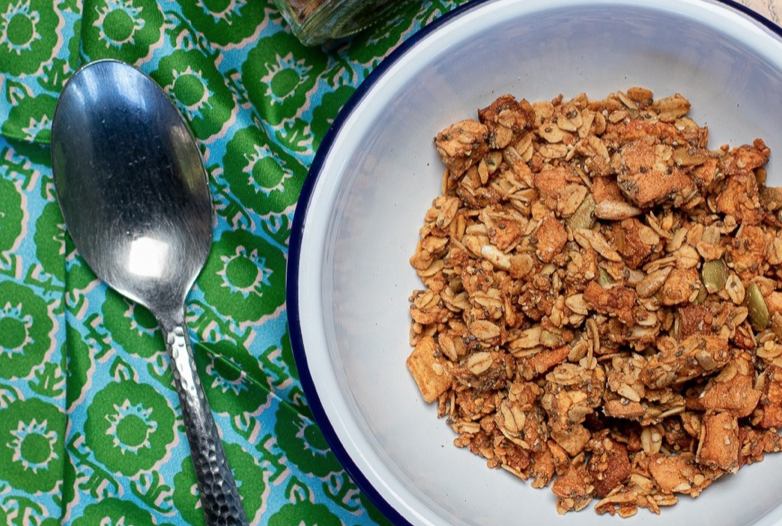 Credit: @coastbigsur via Instagram
A mouth-watering combination of rolled oats, seeds, nuts and some form of sweetener, granola is baked until it's crispy. Naturally high in fiber and protein, you can maximize the health benefits from your granola by choosing unsweetened versions. If a little extra sweetness is essential, try a small amount of maple syrup.
Mushrooms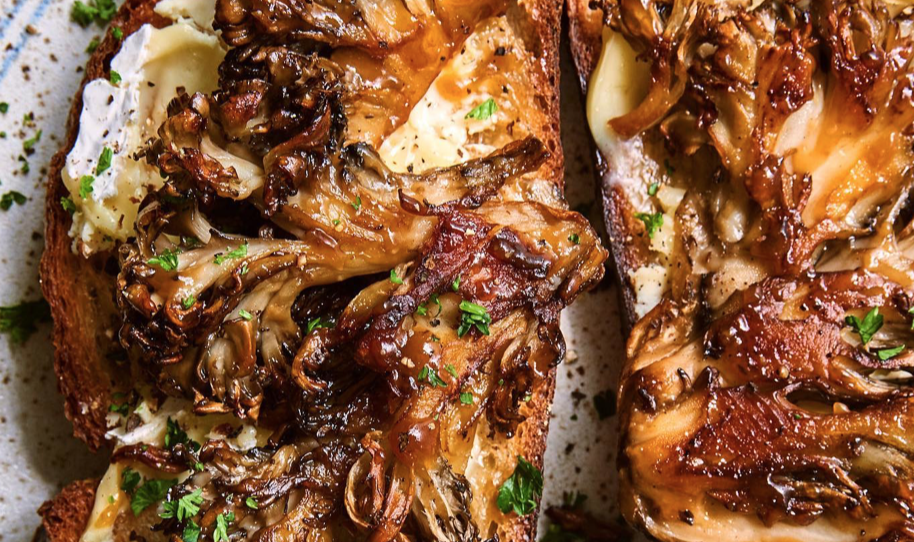 Credit: @melinahammer via Instagram
Mushrooms aren't only good as an addition to an omelet or an accompaniment to scrambled eggs and tomatoes. Large beefsteak mushrooms, in particular, make an excellent and satisfying breakfast by themselves. Make them into a hash or cook them into a frittata for a low-fat, tasty and filling meal.
Cinnamon quinoa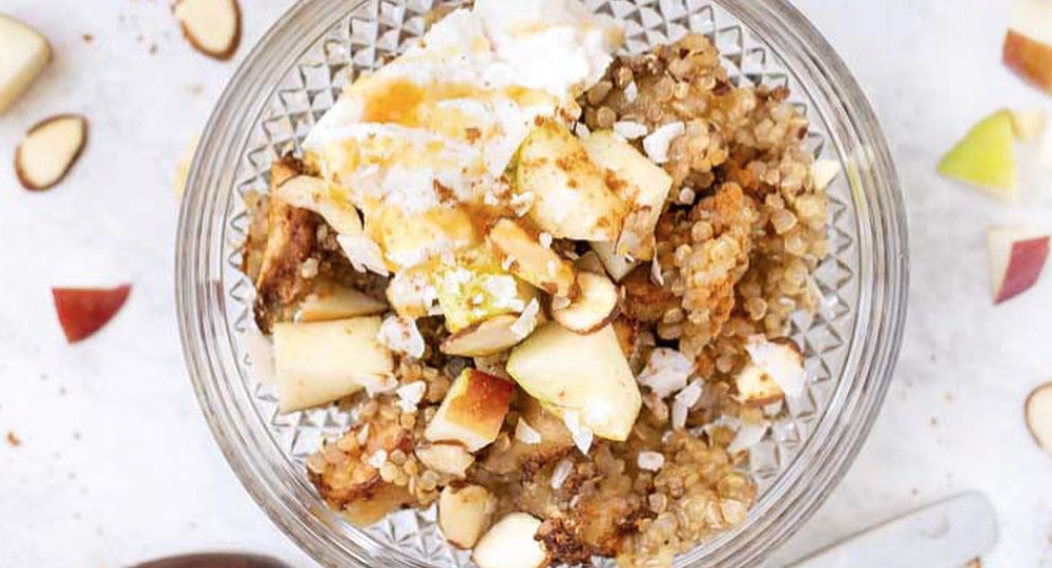 Credit: @simplyquinoa via Instagram
Quinoa has acquired quite a reputation as one of the latest health food crazes. However, look at its nutritional content and it becomes easy to see why. Higher in protein and dietary fiber than most other grains, it's a superb basis for a meal – including breakfast. Try making a quinoa breakfast bowl with unsweetened almond milk and cinnamon.