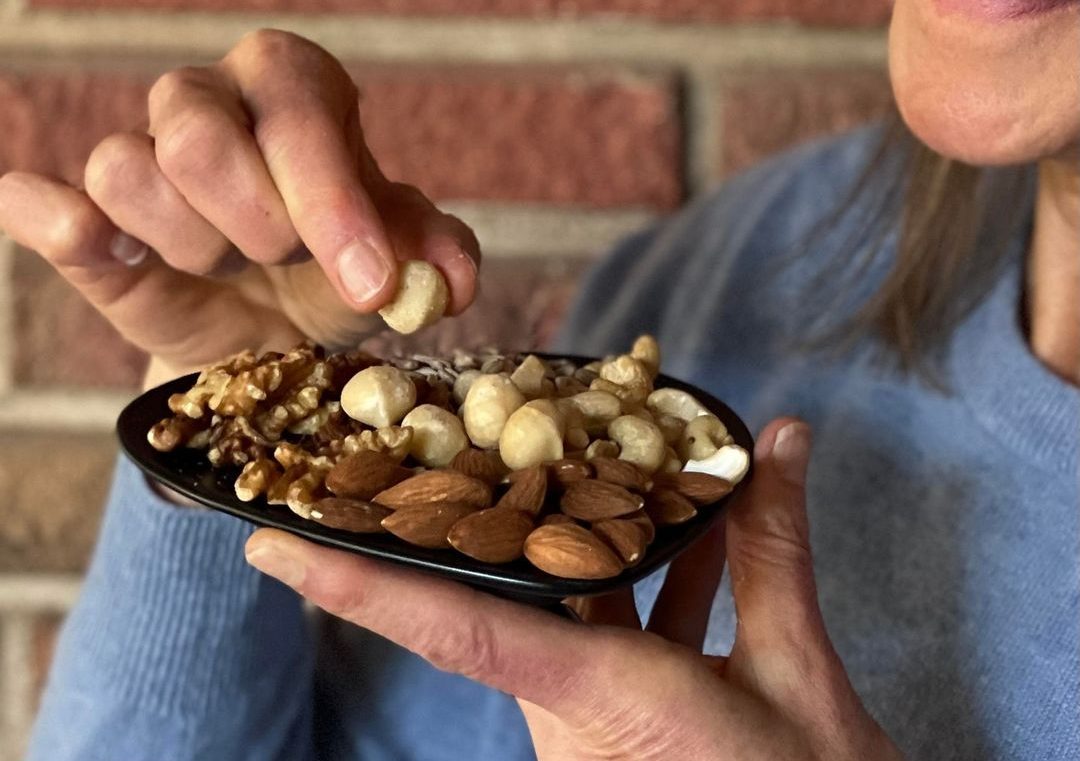 Credit: @karenmalkinhealth via Instagram
Cottage cheese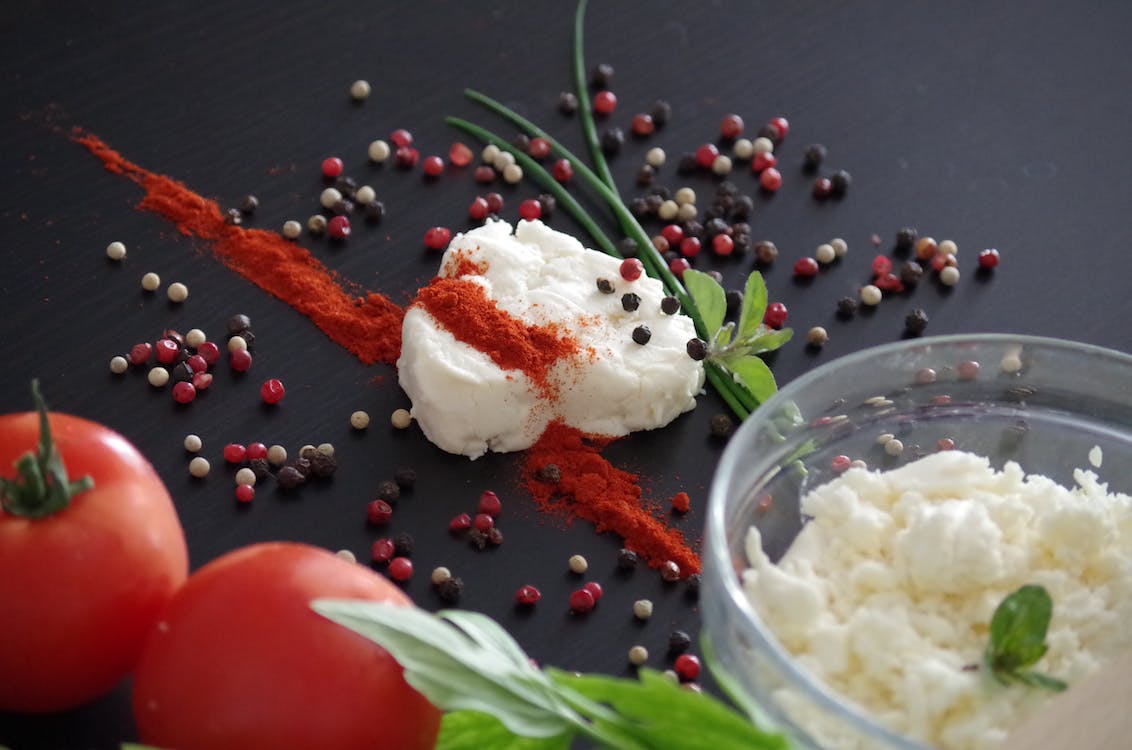 Source: Pexels
Cottage cheese is one food that you can eat lots of. This is because it's actually really good at building muscle and burning fat due to its low amount of calories and high amount of protein. Therefore, you can eat this without putting on weight. Also, cheese reduces the want to eat more food, which further decreases your weight.
Broth-based soups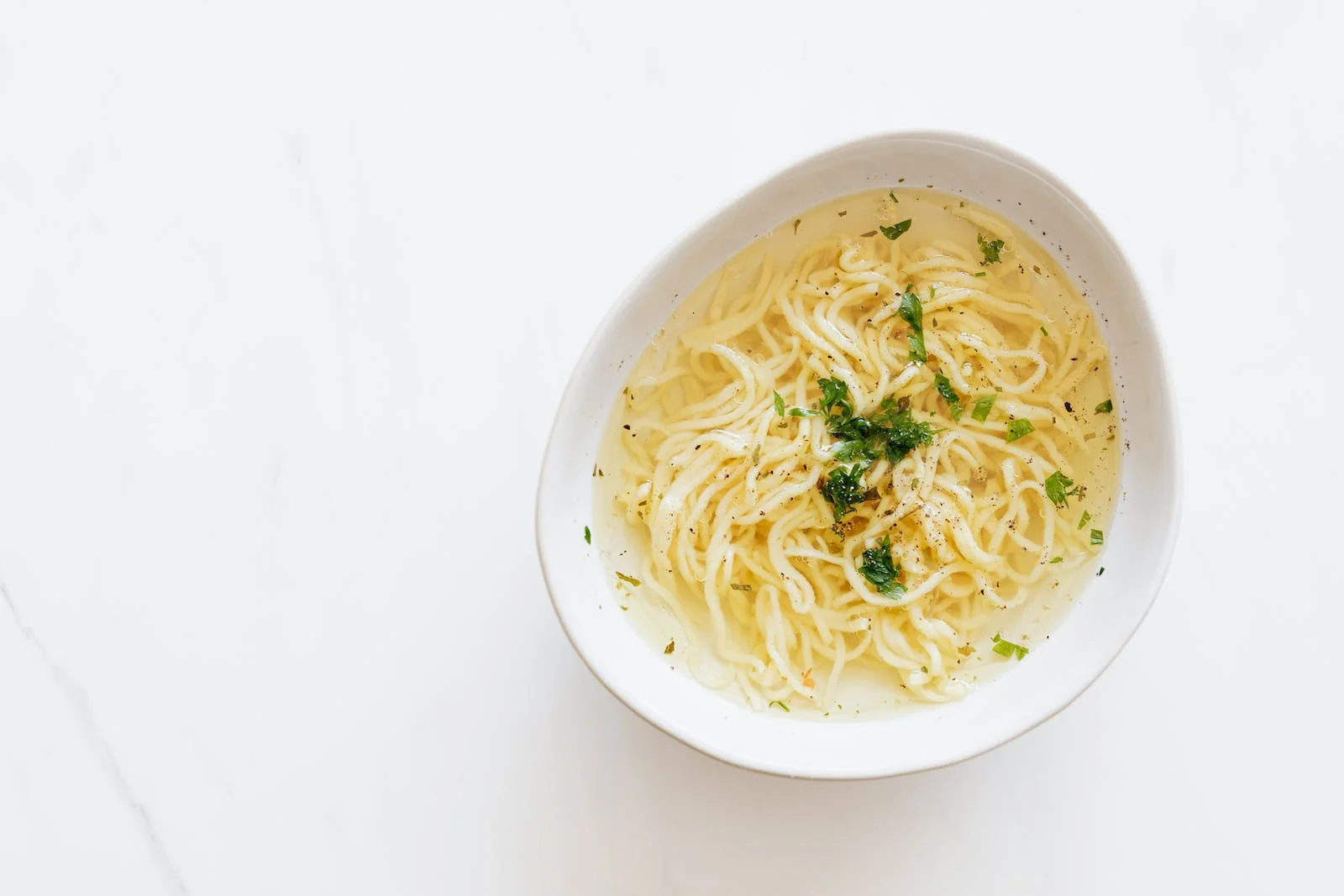 Source: Pexels
This should be everyone's comfort meal, and not just for the delicious flavors! Soups with a broth can cause a greater glycemic response, which means your body will break your food quicker. Along with this, it will also increase your satiety, meaning you will feel fuller from less meals. Having an appetizer of soup can even cut 20% of your calorie intake per meal!
Legumes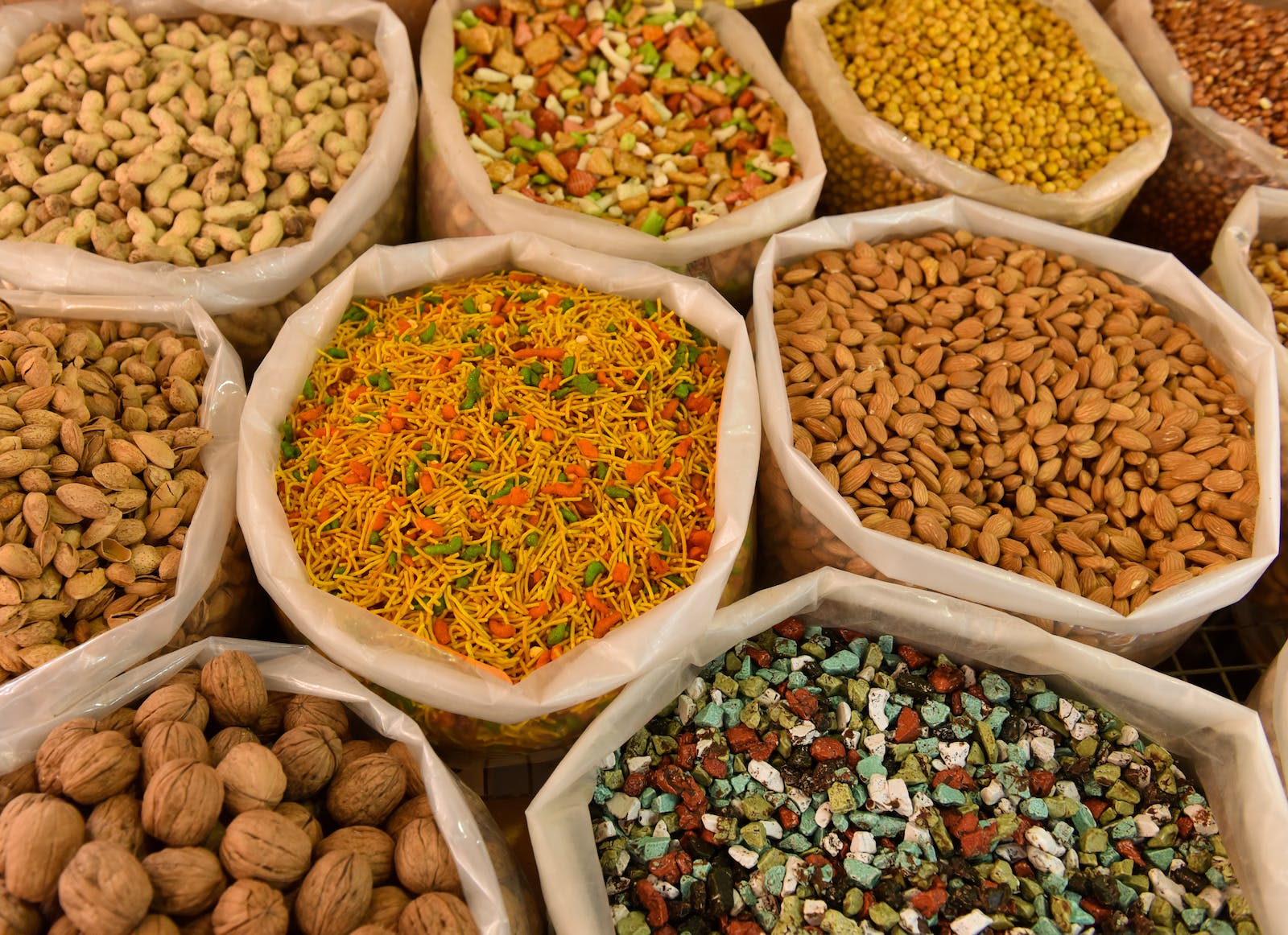 Source: Pexels
Legumes are often overlooked for their minuscule size. However, they're packed with protein, fiber and vitamins which further increase that feeling of fullness. Studies claim that chickpeas and lentils are actually 31% more filling than pasta! You can eat a good amount of these and still feel full, as well as increasing your protein and fiber intake – the dream weight-loss combo!
Whole eggs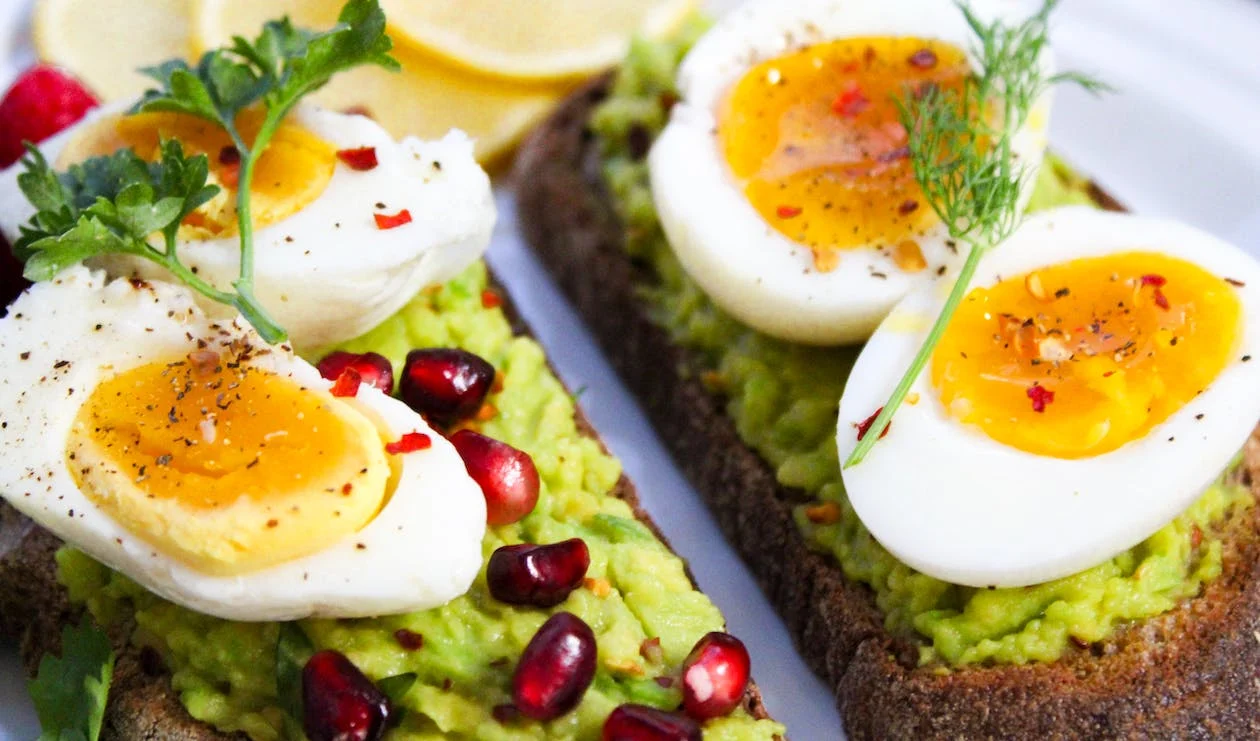 Source: Pexels
Eggs have always been recognized for having mass amounts of nutritional value. Did you know that a single egg contains nine amino acids and contains huge amounts of protein? Therefore, consider switching out your morning bagel and have an egg for breakfast instead! It's a healthy way to enjoy a healthy lifestyle and, hopefully, shed some pounds.
Boiled potatoes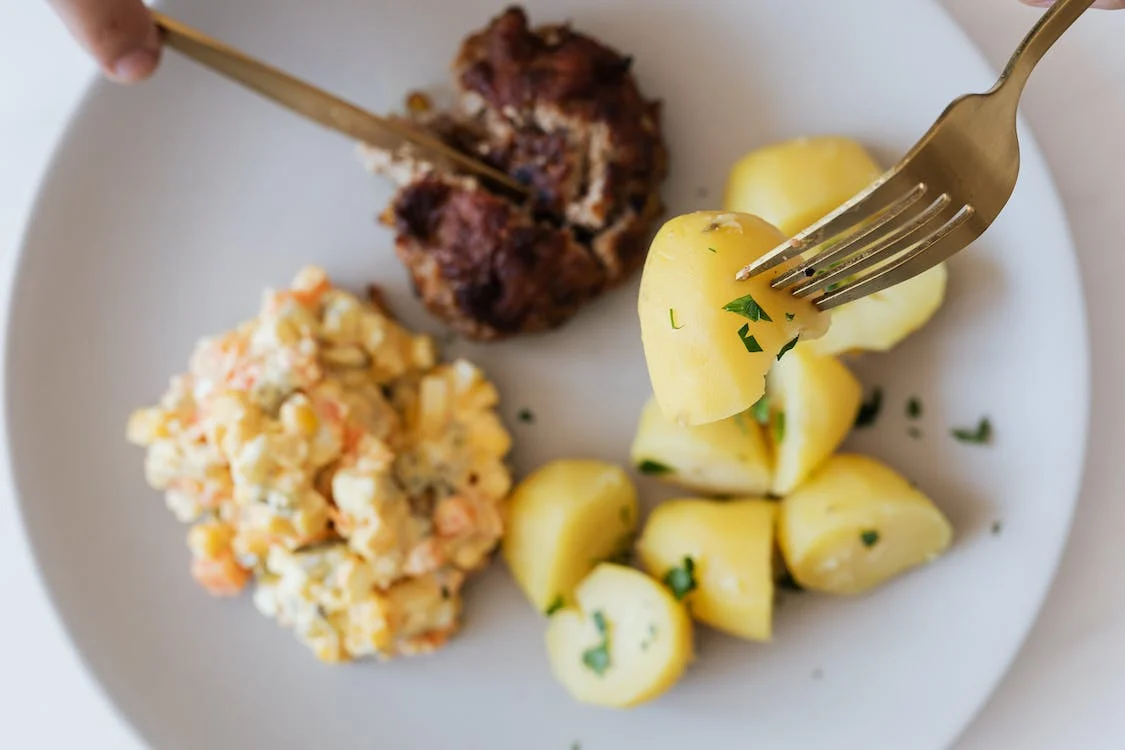 Source: Pexels
Potatoes are wrongfully seen as a unhealthy food and, whilst in some contexts they can be, if you keep it simple – they can actually be a wise choice! Trade in fried or roasted potatoes for boiled and your body will thank you. They are high in resistant starch and can make you feel full soon after digesting, prompting you to eat less and resist the urge to over-indulge.
Citrus fruits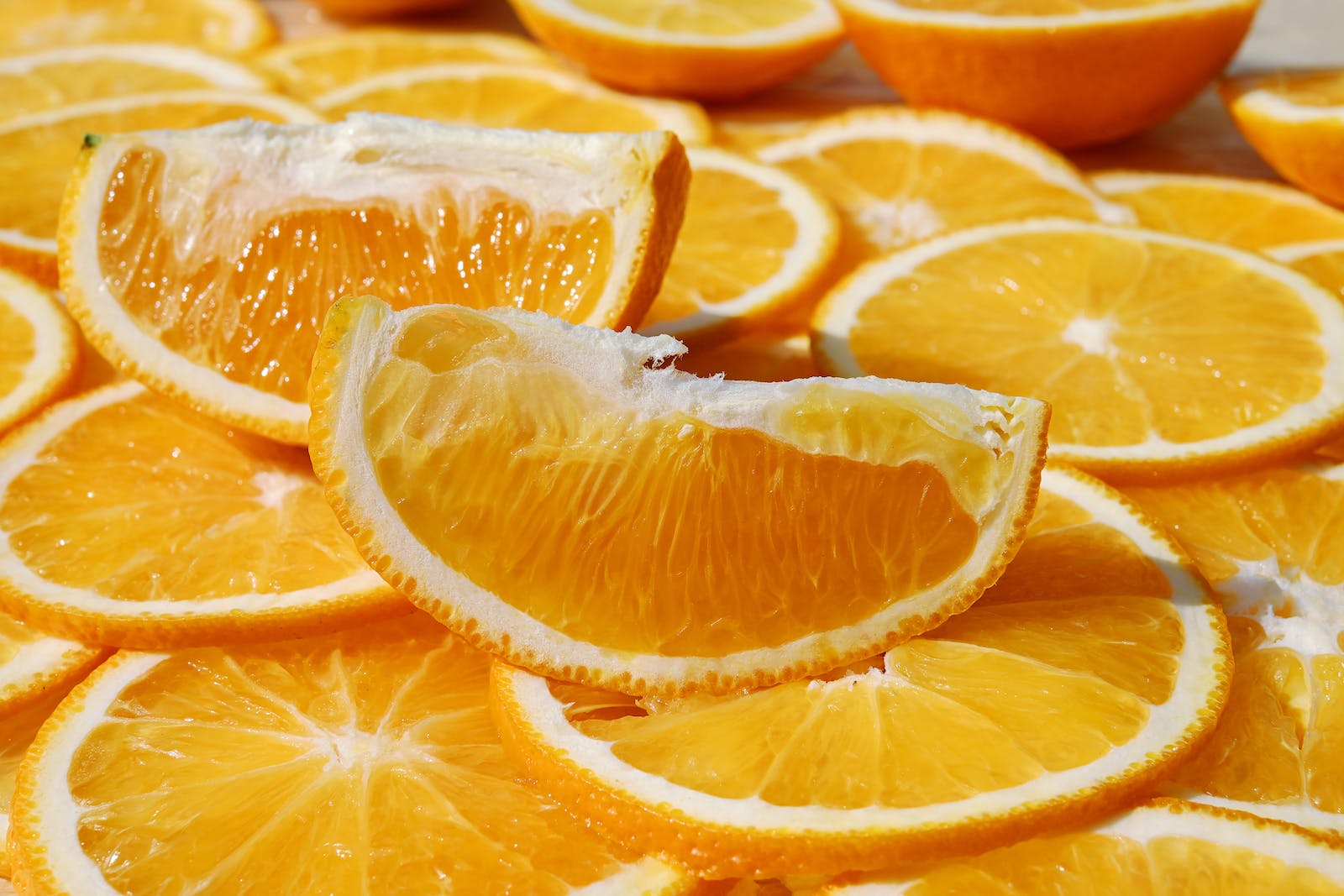 Source: Pexels
According to a 2012 study, those who eat half a grapefruit, three times a day, for six weeks will not put weight on. This is thought to be because of their rich water and pectin content, prompting fullness from healthy water weight alone. Whilst they should be an addition to a broader, balanced diet, look into increasing your consumption of friends like grapefruits and oranges.
Oatmeal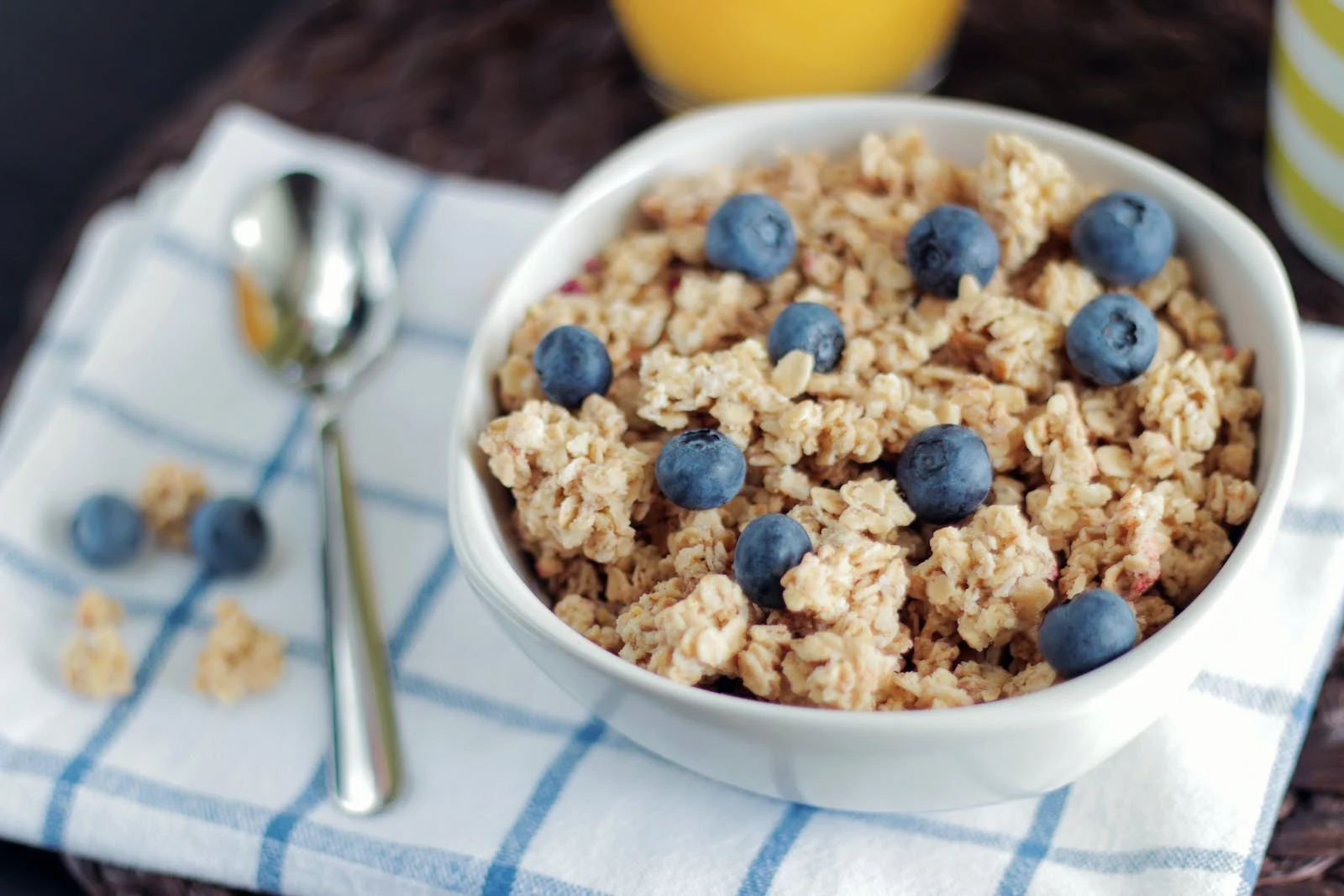 Source: Pexels
Start your day off with a bang by making yourself a bowl of oatmeal. It's totally customisable so you can make it work for you. Like blueberries? Put them in! Hate strawberries? Miss them out! Oats are packed with fiber and help make you feel fuller by slowing down digestion. It's one of the best breakfast options if you're looking to lose weight.
Fish
Source: Pexels
Fish is the best option out there for those looking to lose weight but still want a delicious meal. It's full of omega-3 fatty acids and high-quality protein – those who eat fish consume 11% less calories for their next meal than those who eat lean meat. This means that you can eat fish until your heart's content and, usually, remain within a calorie deficit.
Lean meats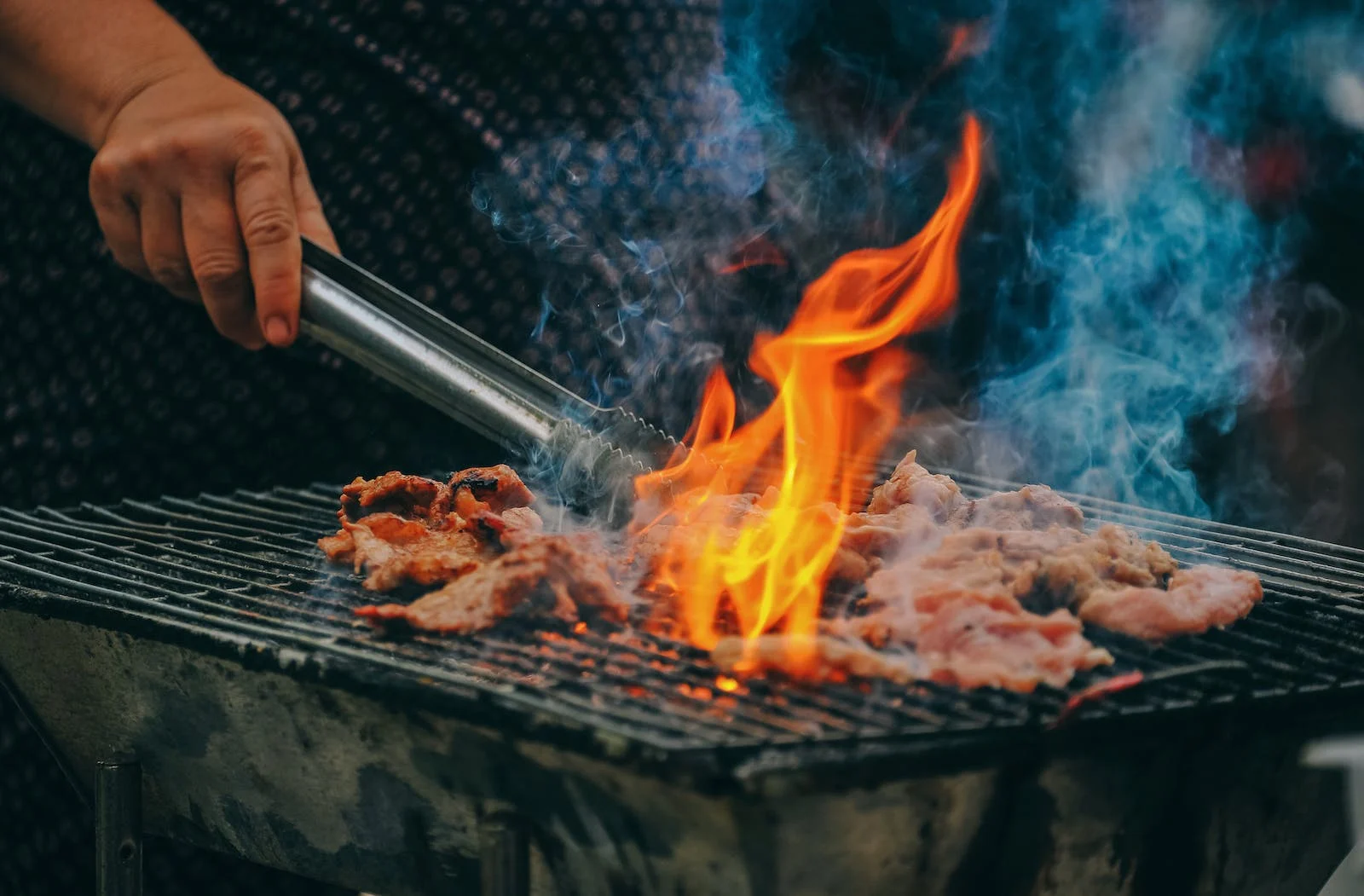 Source: Pexels
Whilst lean meats are not quite as healthy as fish, it can be used as a way to lose weight when eaten correctly. Research suggests that, if you consume high-protein lean meats, then you will likely eat 12% less calories at your next meal. Therefore, if you eat this within a strict calorie deficit, you're significantly less likely to put on any weight.
Apples
Source: Pexel
Remember the saying "an apple a day keeps the doctor away"? Well, in this case, its true! Apples are low in calories yet high in pectin and water content. Therefore, it's a healthier options than drinking sugar-filled apple juice and still gives you that rich, sweet flavor. According to nutritionists, eating one whole apple only equates to around 100 calories.
Carrot sticks with hummus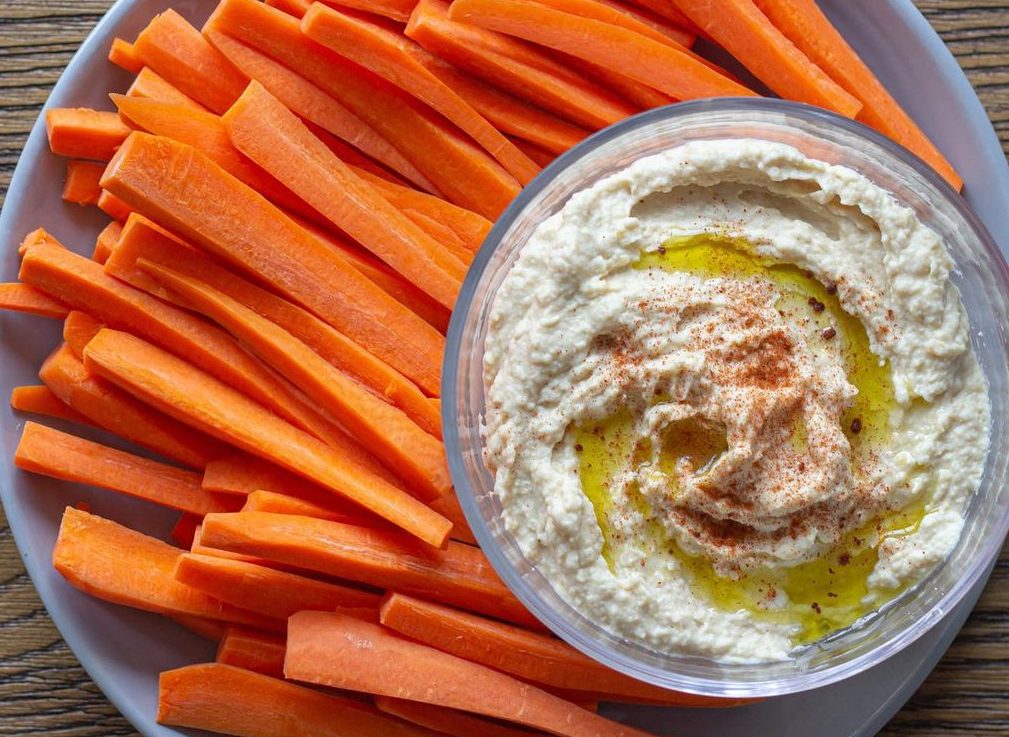 Credit: @thegourmaiden via Instagram
Chop up some carrot sticks and pair them with a light hummus dip. Not only is the combo absolutely delicious, but it's also good for your body. The orange veggies are high in vitamins, while hummus helps to protect against cardiovascular disease – making them a tasty yet healthy combination, so long as you don't overdo it on the dip.
Nuts and seeds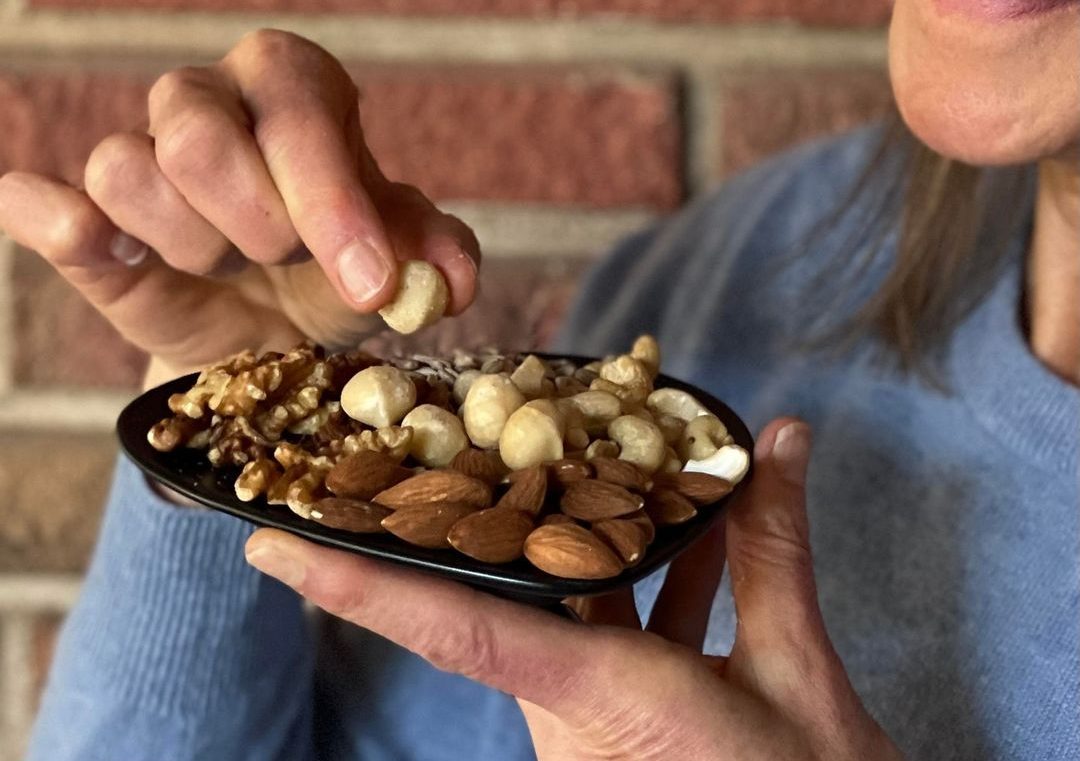 Credit: @karenmalkinhealth via Instagram
Snacking on a handful of nuts is the perfect way to combat any afternoon snack cravings. They're rich in protein, healthy fats, and fiber – meaning that you'll feel fuller for longer. Furthermore, these snacks are relatively low in calories, meaning you don't have to fear getting on the scales the next day.
Dried fruit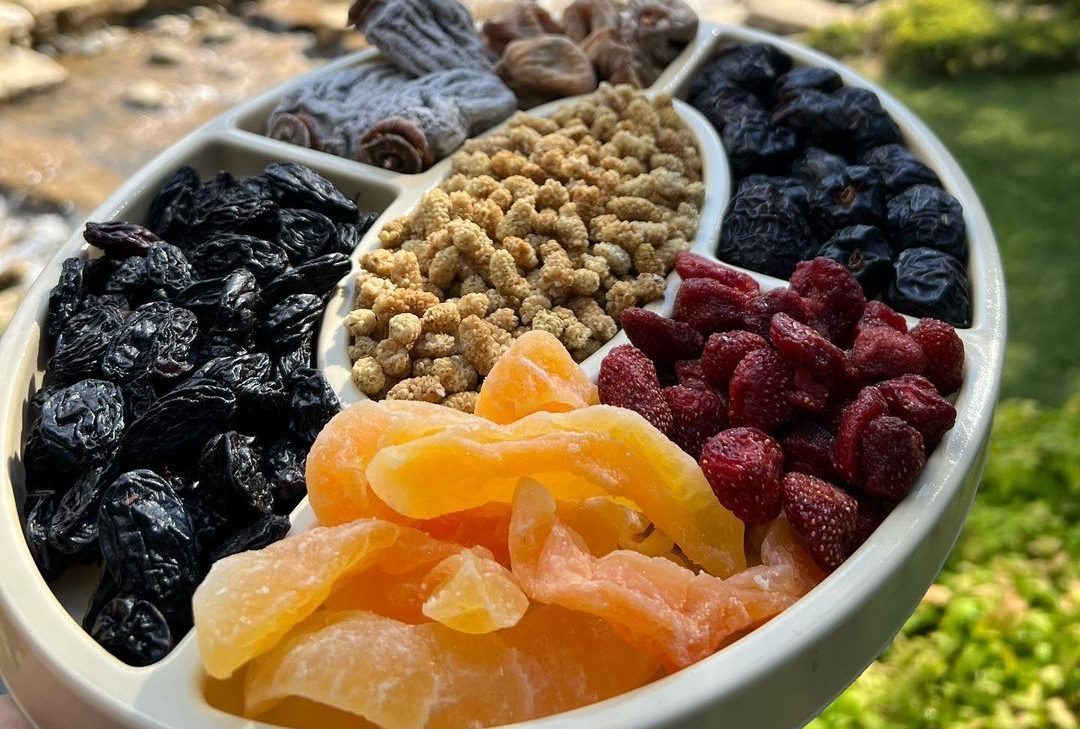 Credit: @refagida via Instagram
According to nutritionists, eating dried fruit can actually speed up the process of calorie burning. Raisins – although they have a high sugar content – are a great weight-reducing snack, as they're filled with the compounds leptin and ghrelin, both of which help to lower your appetite.
Egg muffins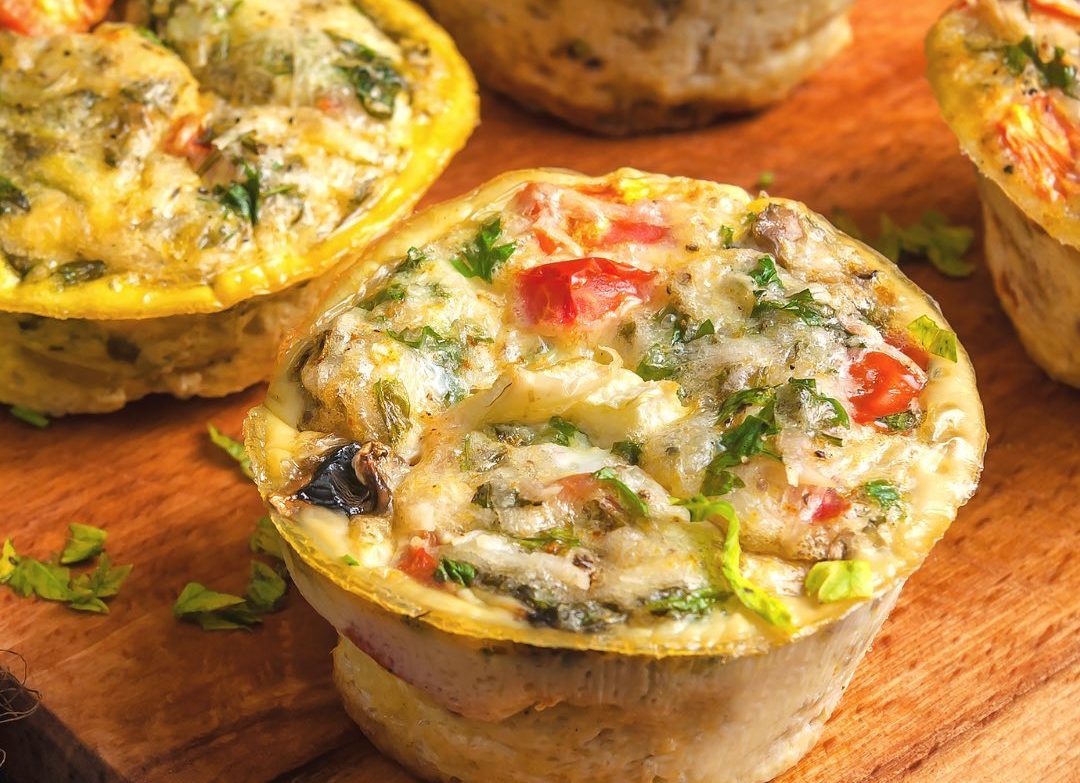 Credit: @jackie_klein_nutrition via Instagram
Don't shy away from these snacks just because they have the word "muffins" in the title – these foods are actually super low in calories. They're loaded with vitamin-filled veggies, contain around 50 calories per muffin and, most importantly, taste divine. They're easy to make, too, making them an ideal treat to munch on of an afternoon.
Peppers with guacamole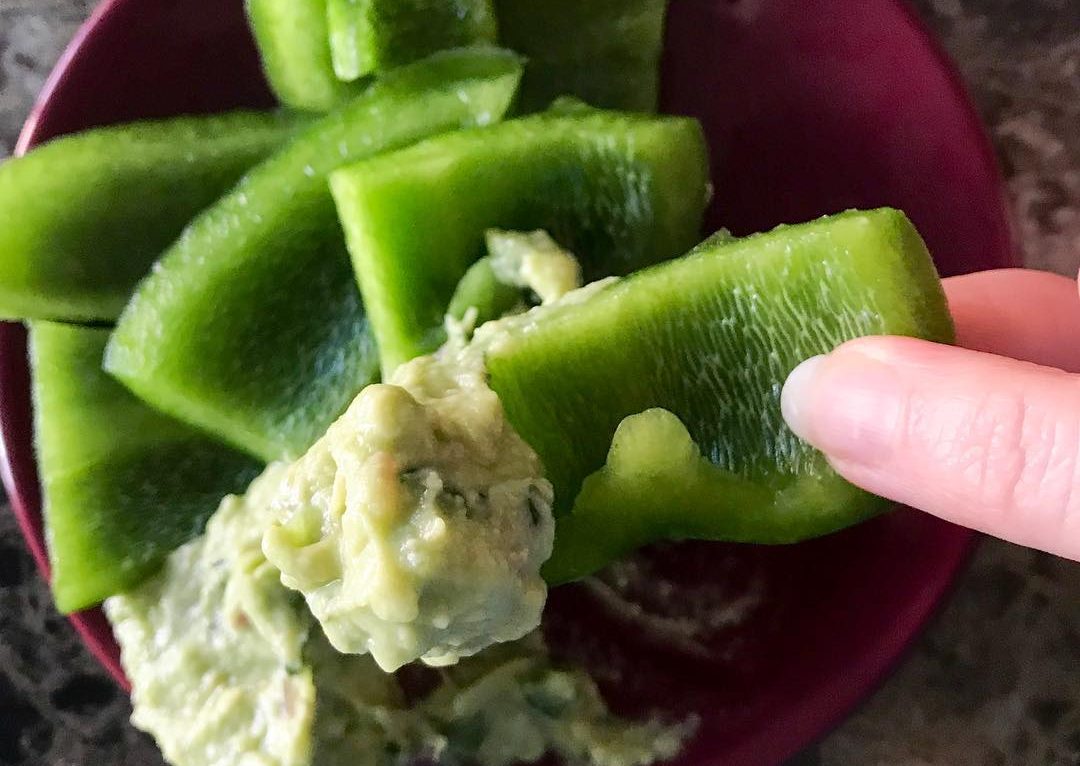 Credit: @dietitiankayla via Instagram
If you're looking for an easy, quick snack that's low in calories – look no further. All you have to do is whip up some homemade guacamole and slice up some peppers and you're ready to feast. Bell peppers contain numerous antioxidants, protecting your body from cardiovascular disease and some cancers, all while keeping off the weight.
Cucumber sticks with paprika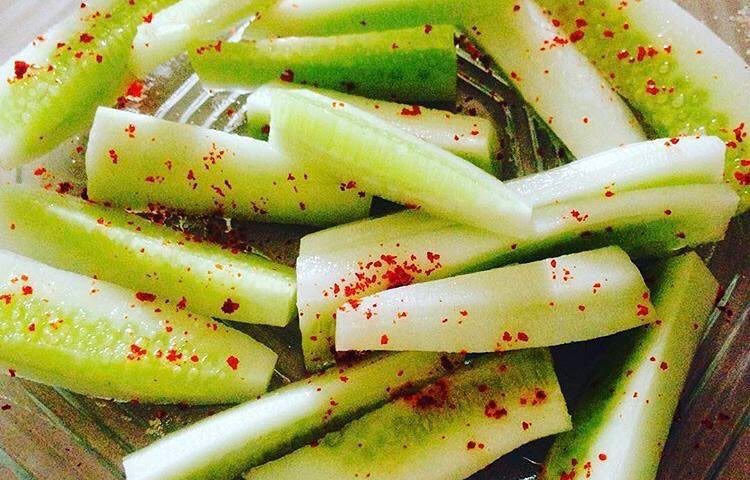 Credit: @puujaakukreja via Instagram
Cucumbers on their own are a little boring… But all it takes to transform them from bland to tasty is a few flakes of paprika. This snack features next-to-no calories, while the cucumber offers numerous health-boosting qualities. Even the paprika is good for you, with the spice boasting a high iron content.
Grapes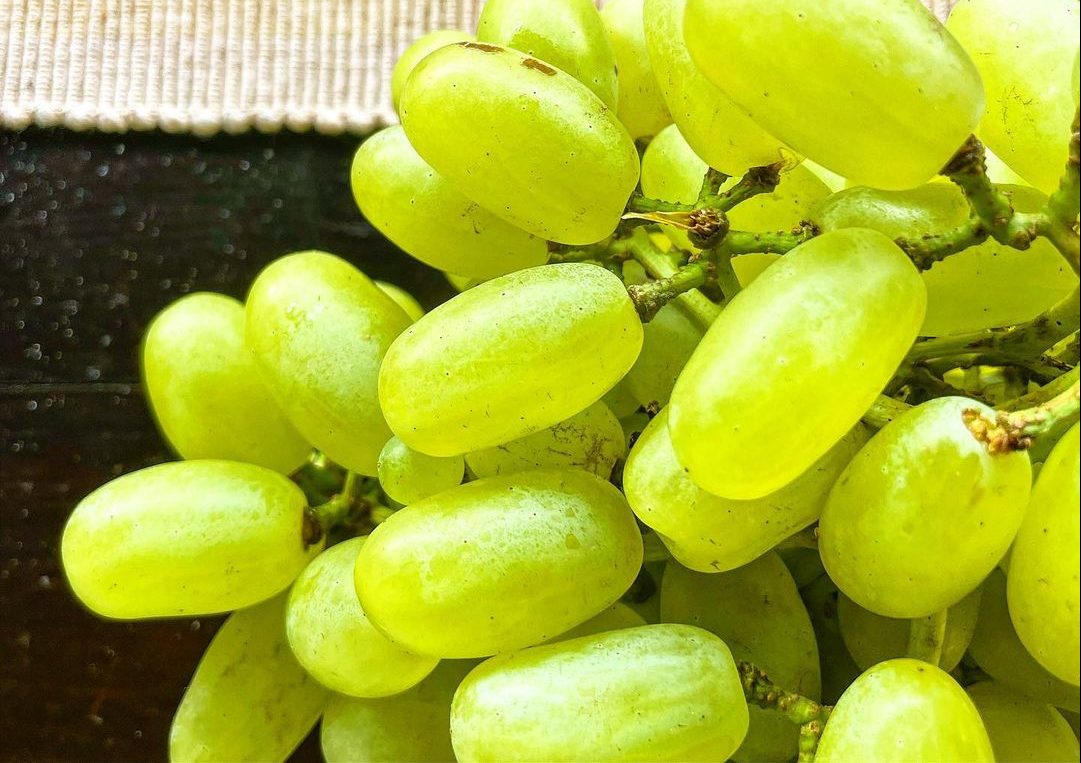 Credit: @dr._benefits via Instagram
What better choice for a snack than a punnet of grapes? They're easy to eat, take zero prep time, and fill your body with hydration and vitamins. There's next to no calories in a single grape, meaning you can munch away to your heart's content.
Rice cakes with banana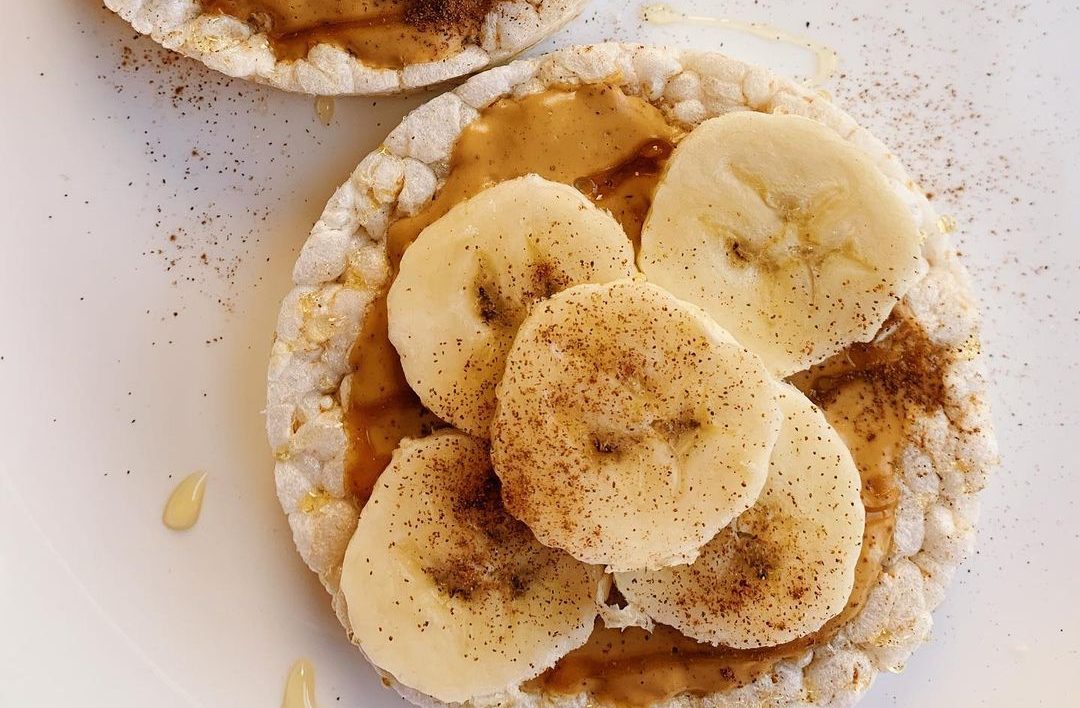 Credit: @thehealthybusybee via Instagram
Rice cakes are a popular snack for those who are keeping an eye on their weight. Although they're low in calories, they're also low in nutritional value – meaning it's imperative you pair them with some fruit. Bananas are the perfect choice, simply slice one up and add some honey and cinnamon on top for a delicious, calorie-free snack.
Melon fruit bowl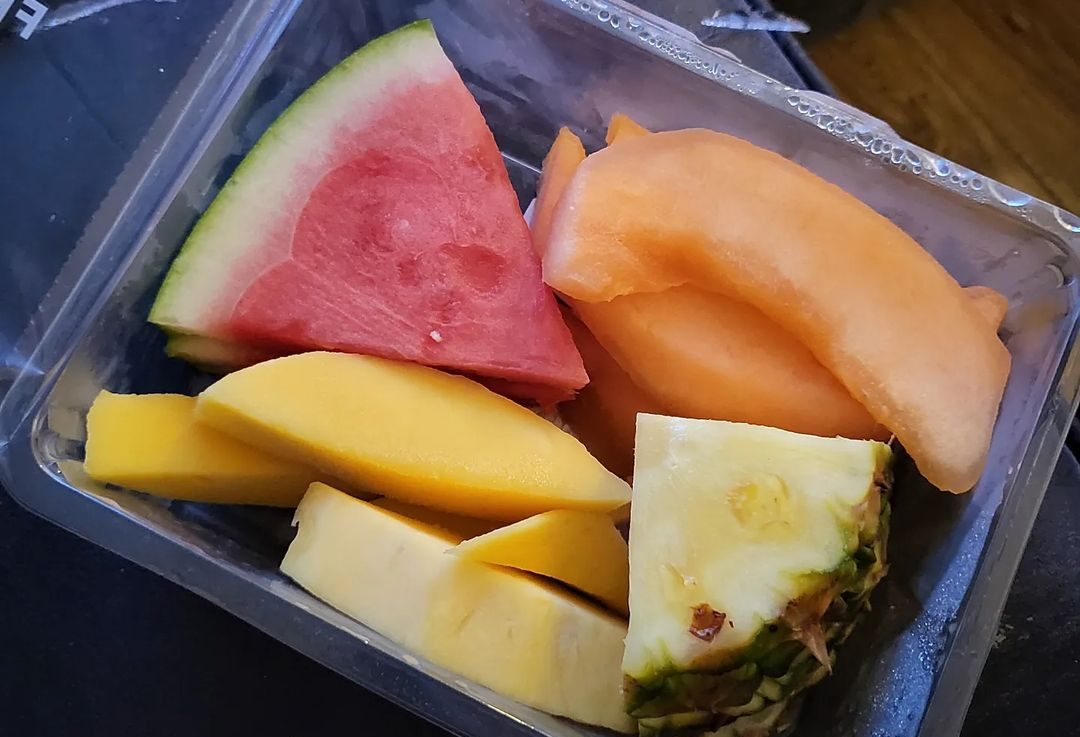 Credit: @slimmingworldwithkellie via Instagram
Melons have a myriad of health-boosting effects, including dietary fiber, potassium, vitamin K, and vitamin C. To save you from becoming bored of the same fruit day in, day out, consider buying different types of melon and chopping them up, creating a colorful fruit bowl that's filled with goodness.
Peanut butter on toast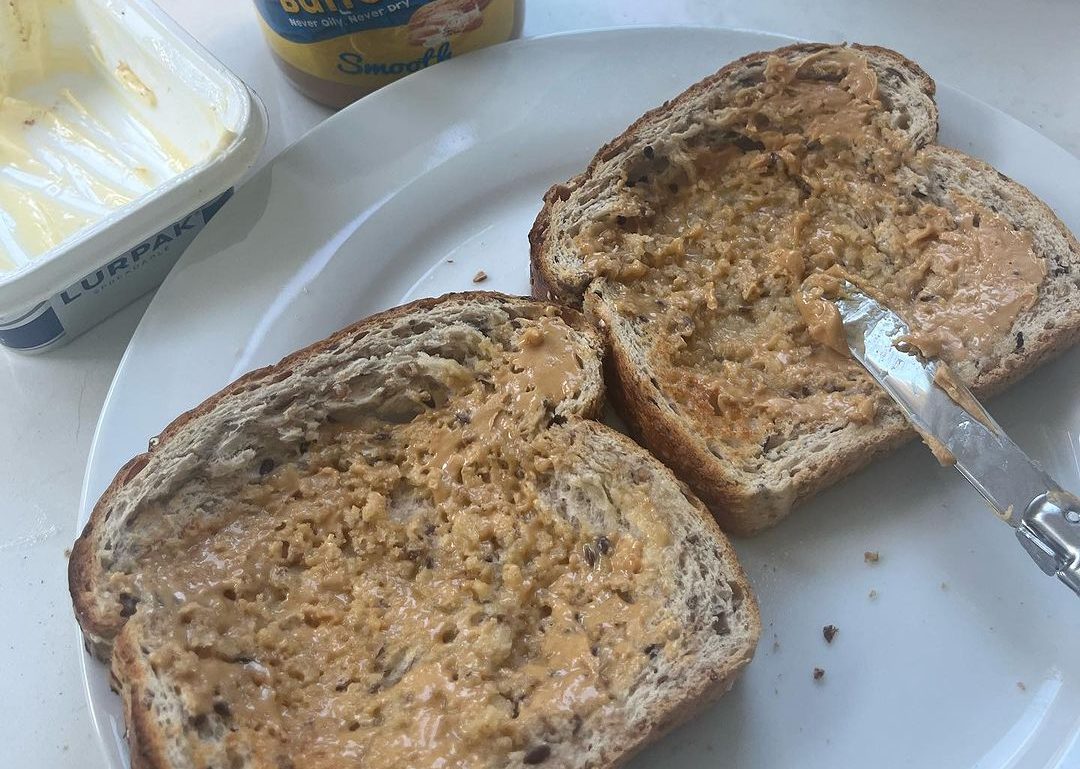 Credit: @miafreedman via Instagram
You can still eat peanut butter on toast – even if you're looking to shift a few pounds. Just swap out white bread for its wholegrain counterpart, shaving off a huge amount of calories. Ensure that you also spread your peanut butter more thinly – you don't need heaps of the stuff to enjoy its delicious taste.
Plain chicken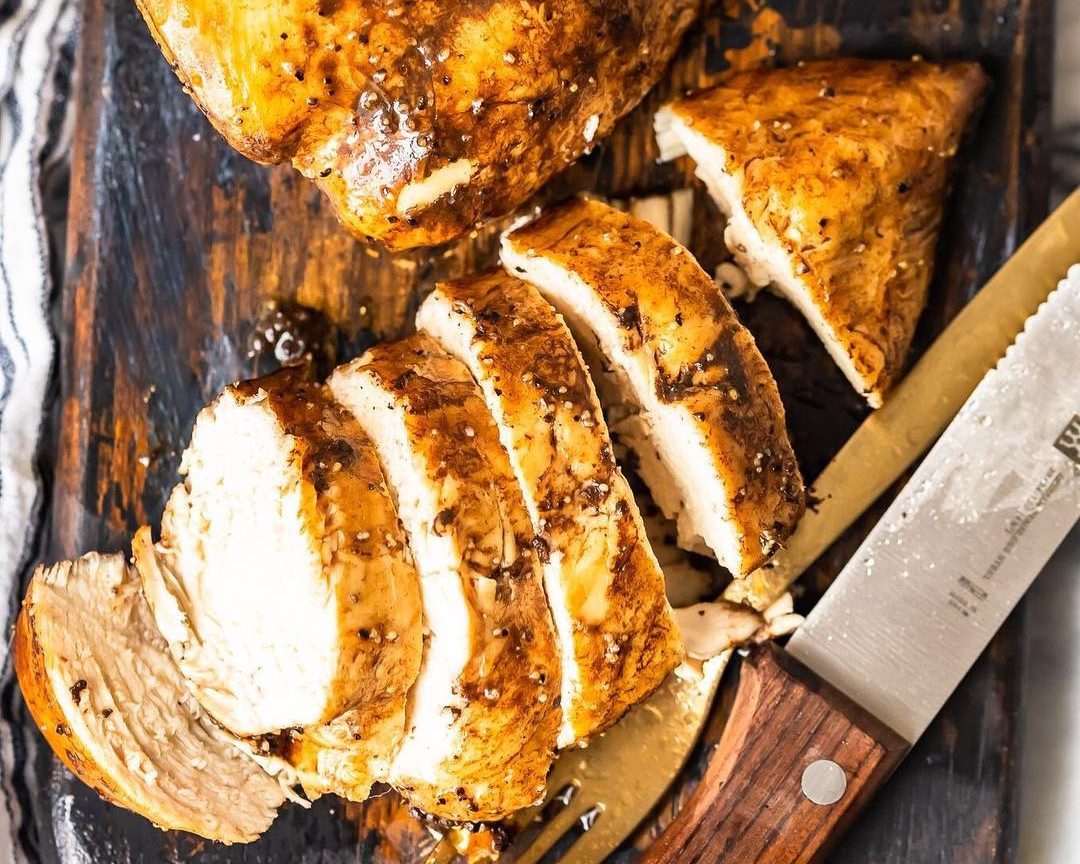 Credit: @easychickenrecipes via Instagram
Don't let weight woes stop you from feasting on some chicken – the tasty meat only has 128 calories for every three ounces. Of course, chicken is also a great source of lean protein – just ensure you keep the chicken plain to reap all of its health-boosting benefits.
Kale chips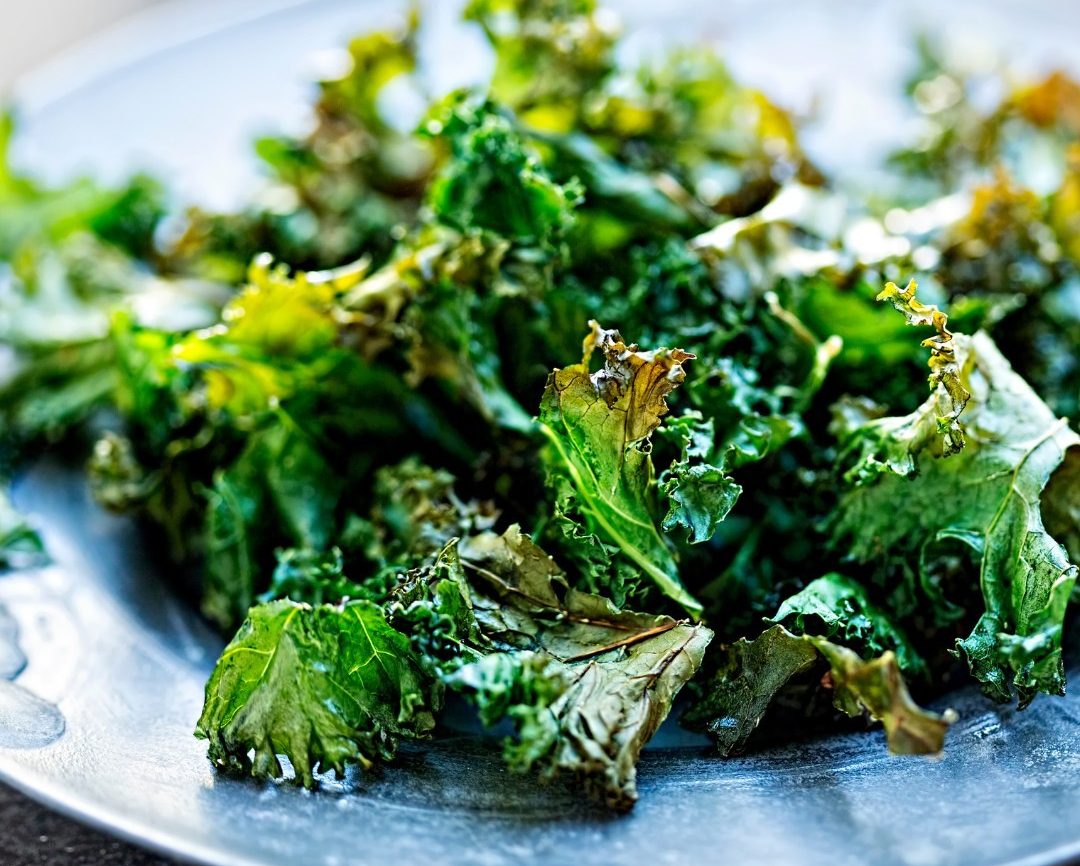 Credit: @the_artofantiaging via Instagram
Swap out salty, fatty chips for their kale counterparts. Not only will you consume far fewer calories, you'll also boost your body with an array of necessary minerals and vitamins. Made from only three ingredients – kale, olive oil, and sea salt – this snack is ideal for those who are conscious about their weight.
Yogurt with berries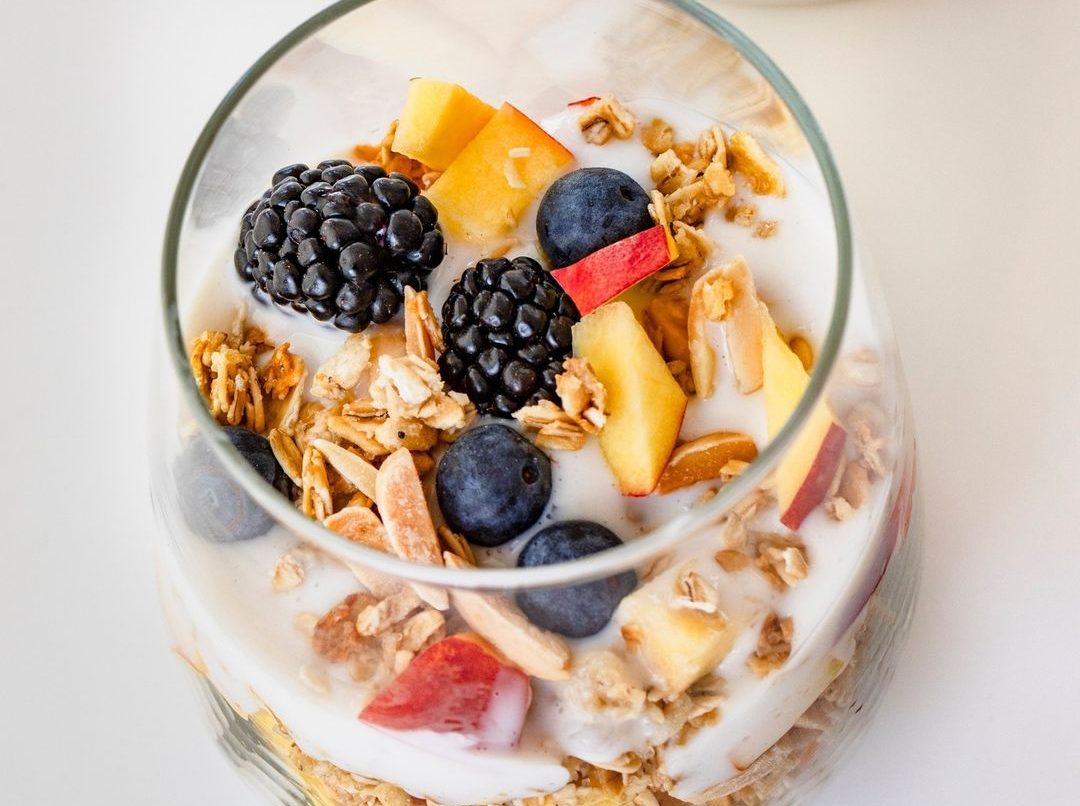 Credit: @foragerproject via Instagram
If you're in a hurry, a yogurt paired with some berries is an easy, tasty snack. The yogurt is likely to fill you up for many hours to come, while the berries boast a whole host of antioxidants and vitamins – making it the perfect snacking choice.
Salads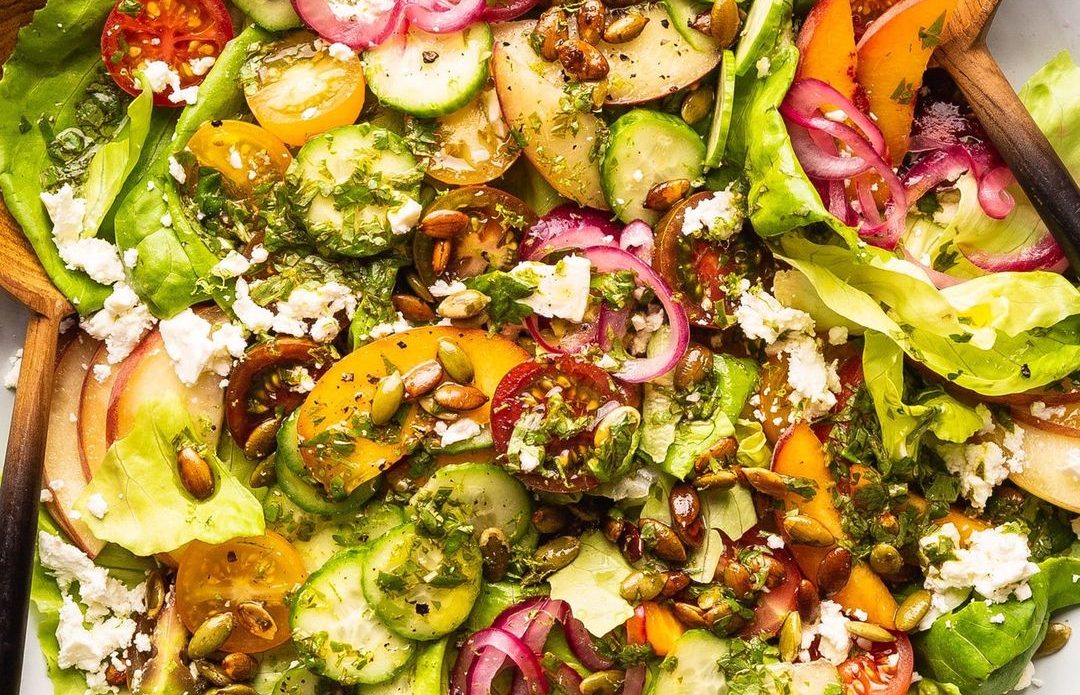 Credit: @thekitchn via Instagram
Salads don't have to be boring! Mix your salads up with ingredients you've never tried before. Consider introducing some seeds, beetroot, cheeses, or meats to really spice up your bowl of greens. The best thing about salad? You can quite literally eat as much as you want without piling on the pounds.
Bananas with honey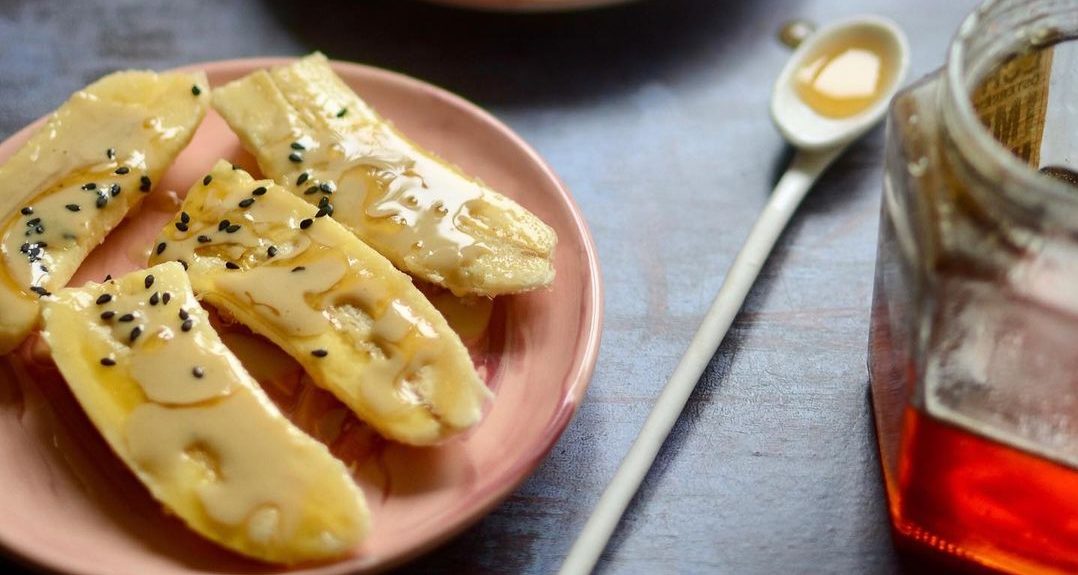 Credit: @foodfights.uk via Instagram
Slice two bananas in half, smear them with honey, and sprinkle some chia seeds on top, making a tasty mid-morning snack that won't result in an unwanted weight gain. Just ensure that you don't overdo it with the honey – just a sprinkle of the sweet stuff will suffice.
Celery with a beet dip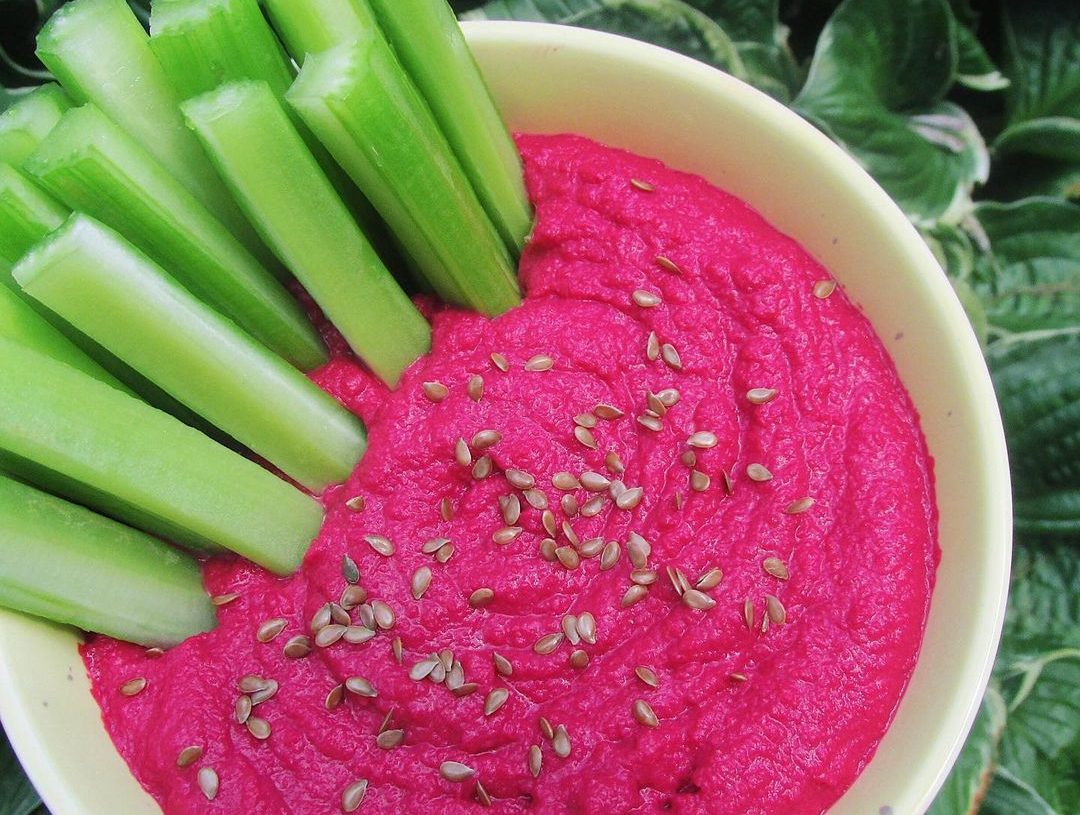 Credit: @sharingthetastee via Instagram
Let's face it – nobody wants to eat celery on its own. However, the salad item has next-to-no calories in it at all, so you may want to consider adding it into your meal rotation. Pair it with some delicious beet dip to add some healthy, low-carb flavor to your meal.
Tomatoes with mozzarella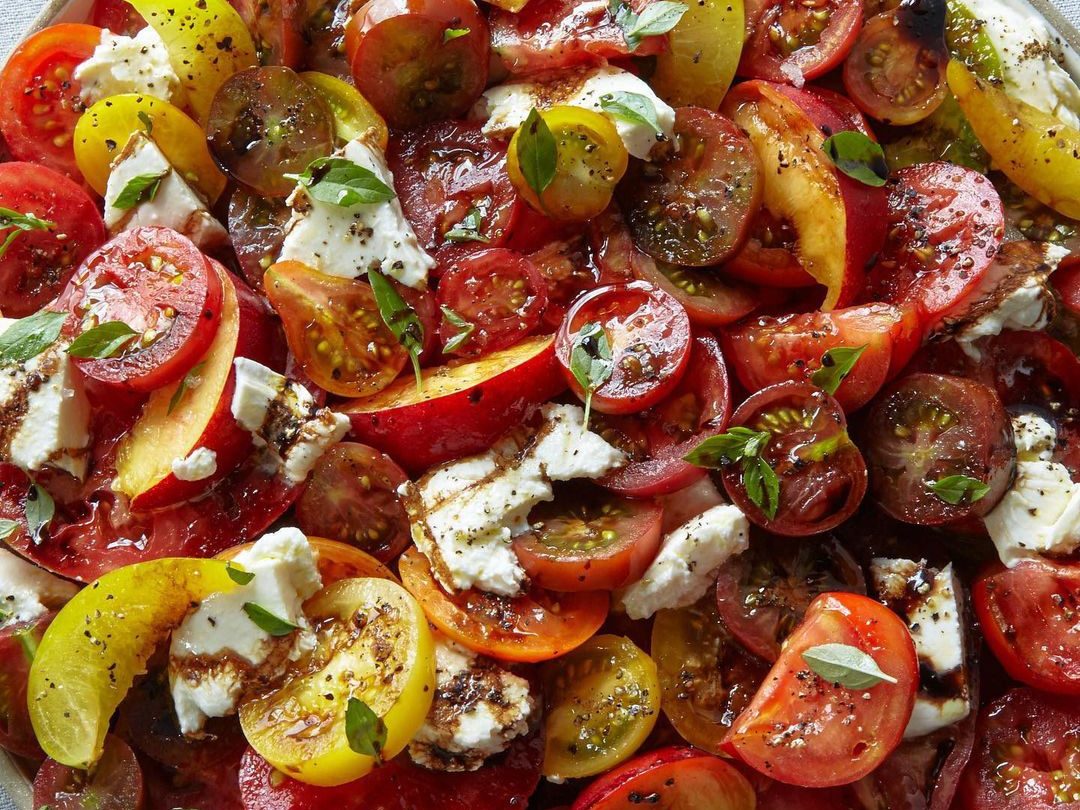 Credit: @food52 via Instagram
Not only are they super low in calories, but tomatoes are also great for your overall health. These sweet salad snacks are thought to aid in brain and gut health, alongside being high in vitamin C. Adding some tasty mozzarella to your meal also provides your body with heaps of calcium, keeping your bones in tip-top shape.
Smoothies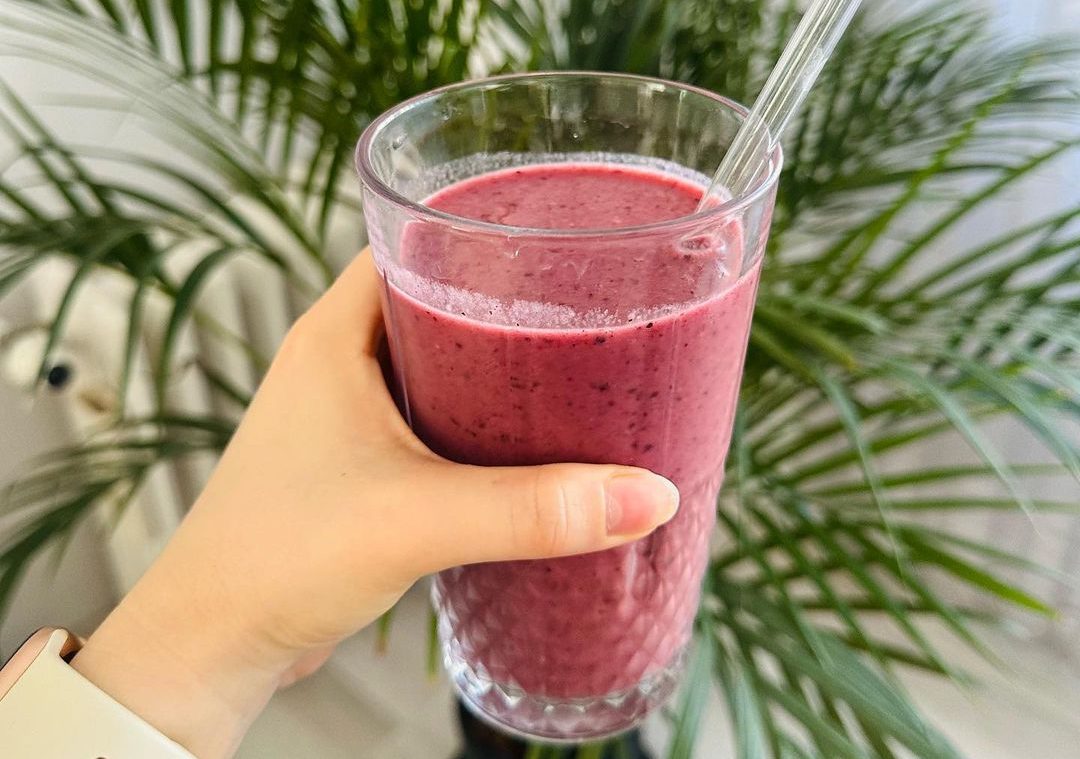 Credit: @thatmatchagirll via Instagram
Smoothies are quite possibly the easiest treat to make. All you have to do is chuck a blend of fruits and veggies in your blender and you're ready to enjoy the sweet drink! Consider adding some spinach to the mix – it barely changes the drink's flavor, but fills your body with vitamins and antioxidants.
Whole wheat toast with avocado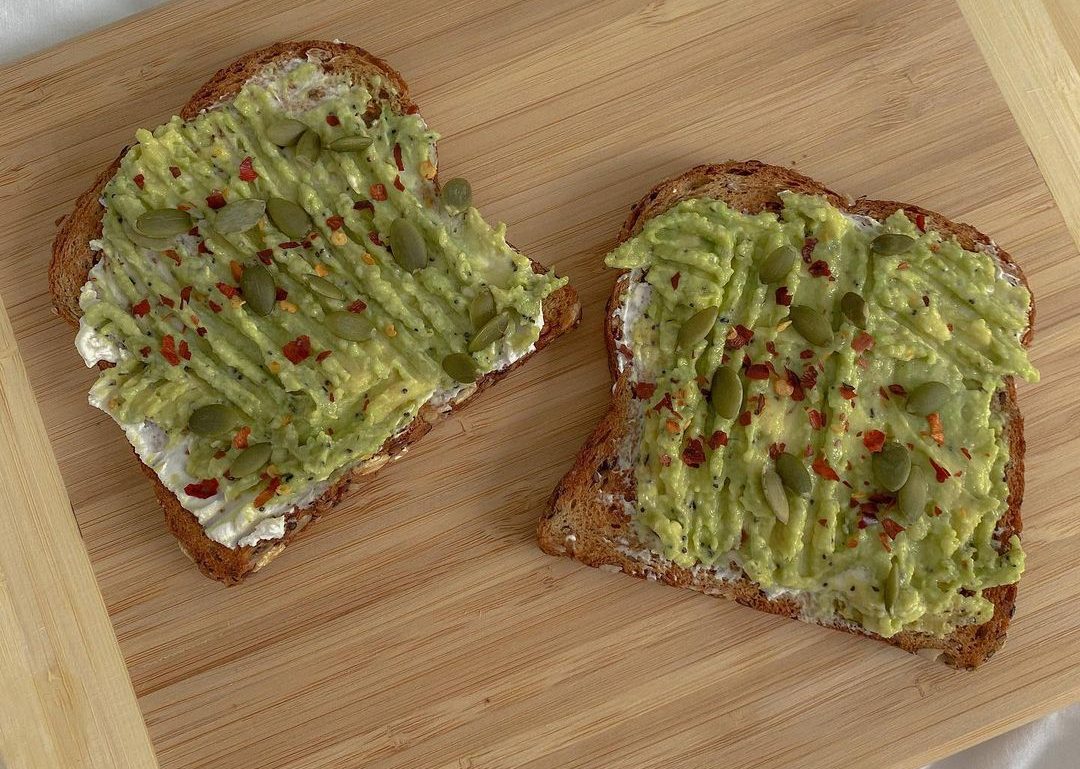 Credit: @carlys_eats via Instagram
If you're looking for flavor – but without the risk of putting on weight, look no further. Avocado toast is a delicious snack, full of numerous benefits. This snack boosts satiety, as the healthy fats within the avocado slows the process of your stomach emptying, keeping you fuller for longer.
Protein bars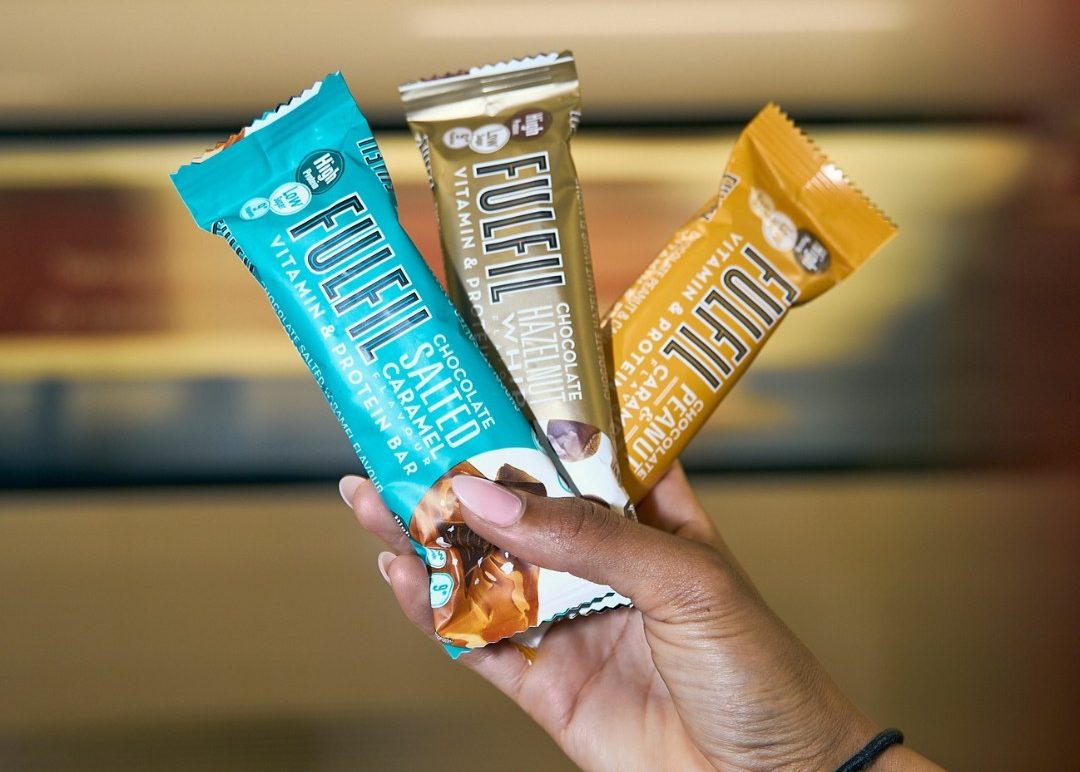 Credit: @fulfil_nutrition via Instagram
Swap out your usual chocolate snack for a protein bar. They're a great source of protein (particularly if you're vegan), keep you fuller for longer, and aid your body in replenishing any lost nutrients. Pair these treats with some exercise to effectively reap their benefits.
Cheese and crackers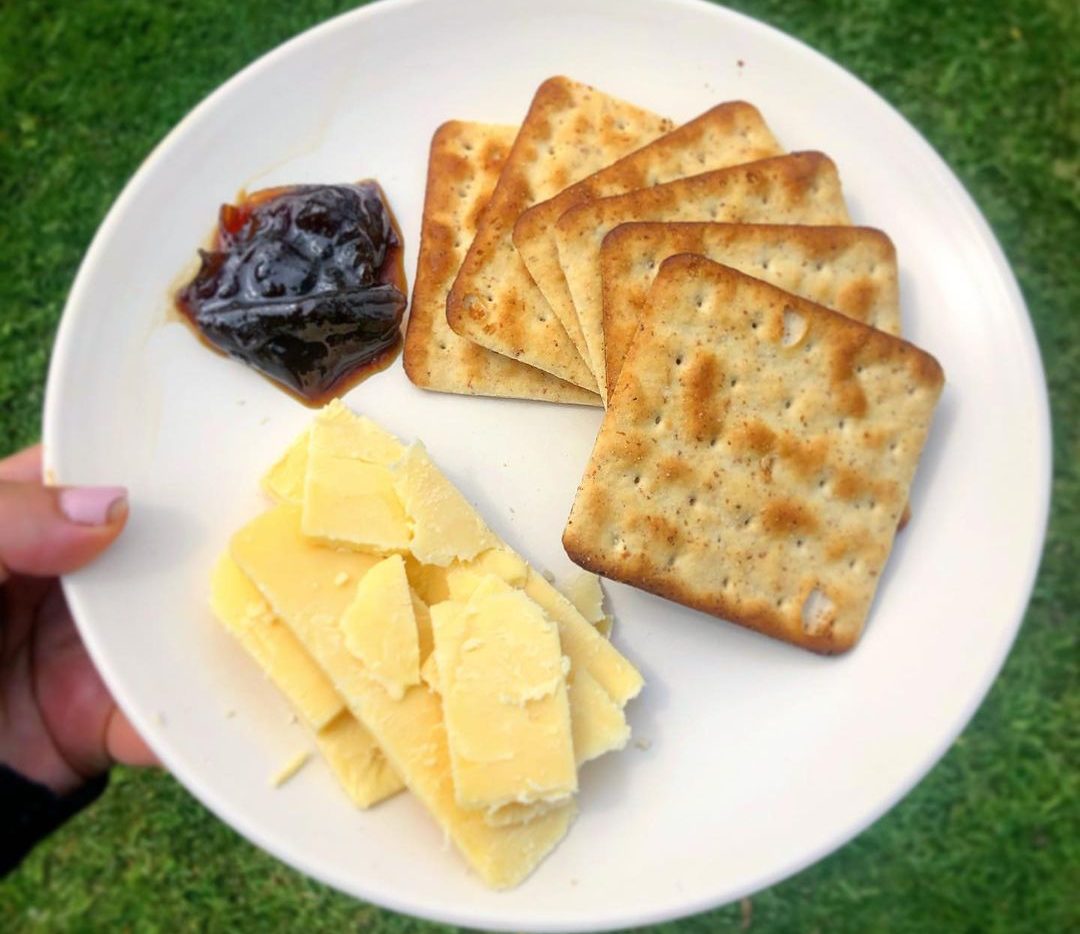 Credit: @makingabetterbekah via Instagram
For every four crackers you eat, you're only consuming around 60 calories. Pair them with some thin strips of cheddar cheese to provide your body with some much-needed calcium. If you're looking for further health-boosting effects, opt for crackers that have a high fiber content.
Strawberries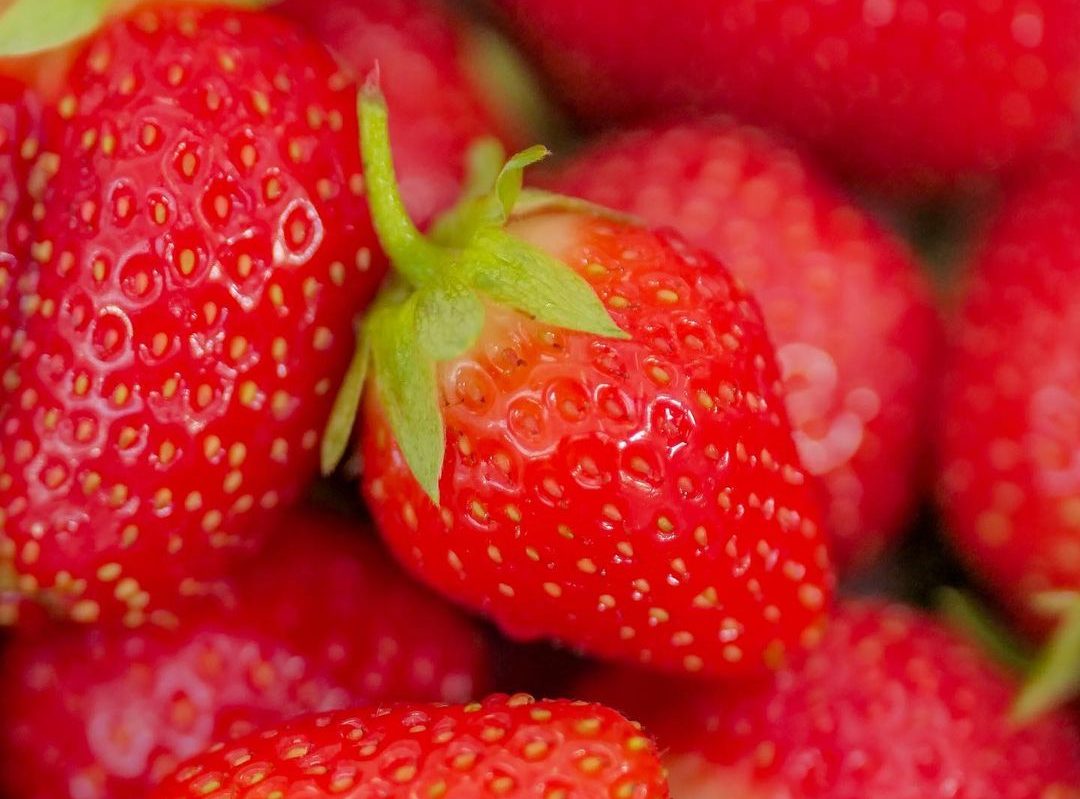 Credit: @cupcakejemma via Instagram
These sweet berries are tasty enough to be eaten on their own! Forget carb-y, artery-clogging creams and sugars – simply prize open a punnet of strawberries and snack away. These fruits can reduce your cholesterol, inflammation, and blood pressure, making them a superfood in their own right.
Olives and new potatoes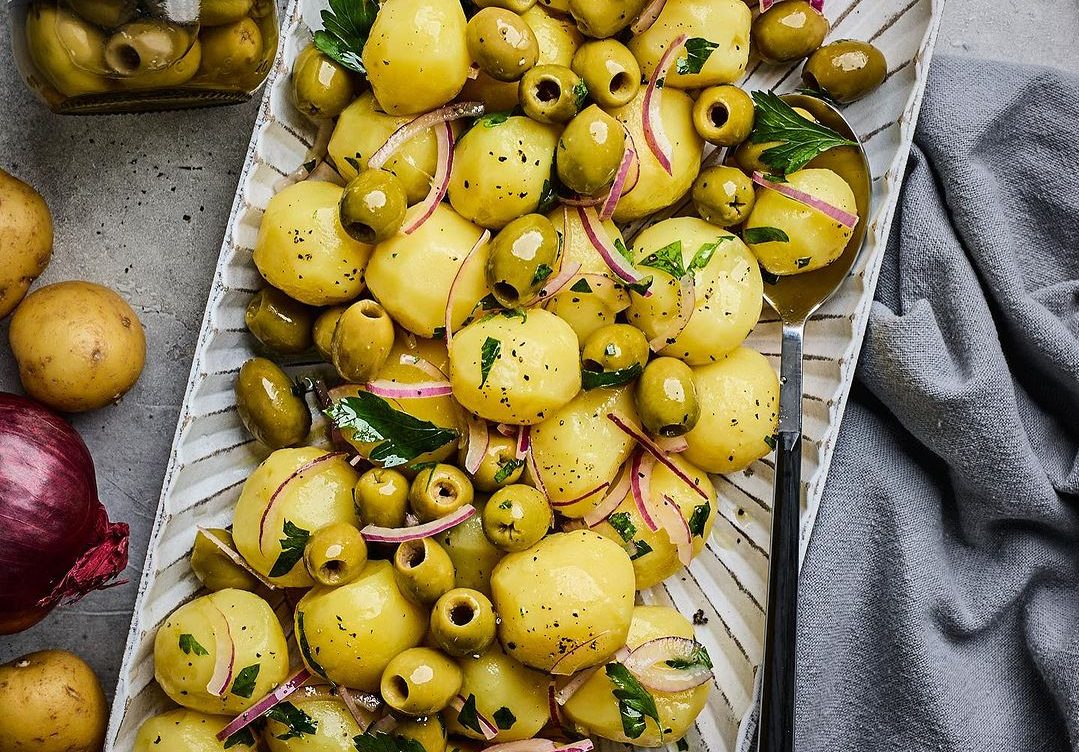 Credit: @mina via Instagram
Olives host an array of antioxidants that are beneficial to your body – including improving your skin health, protecting your bones, and boosting your immune system. Pair some olives with a few new potatoes to give your body a dosage of vitamin B1 – just don't go overboard on the carb-filled spuds.
Popcorn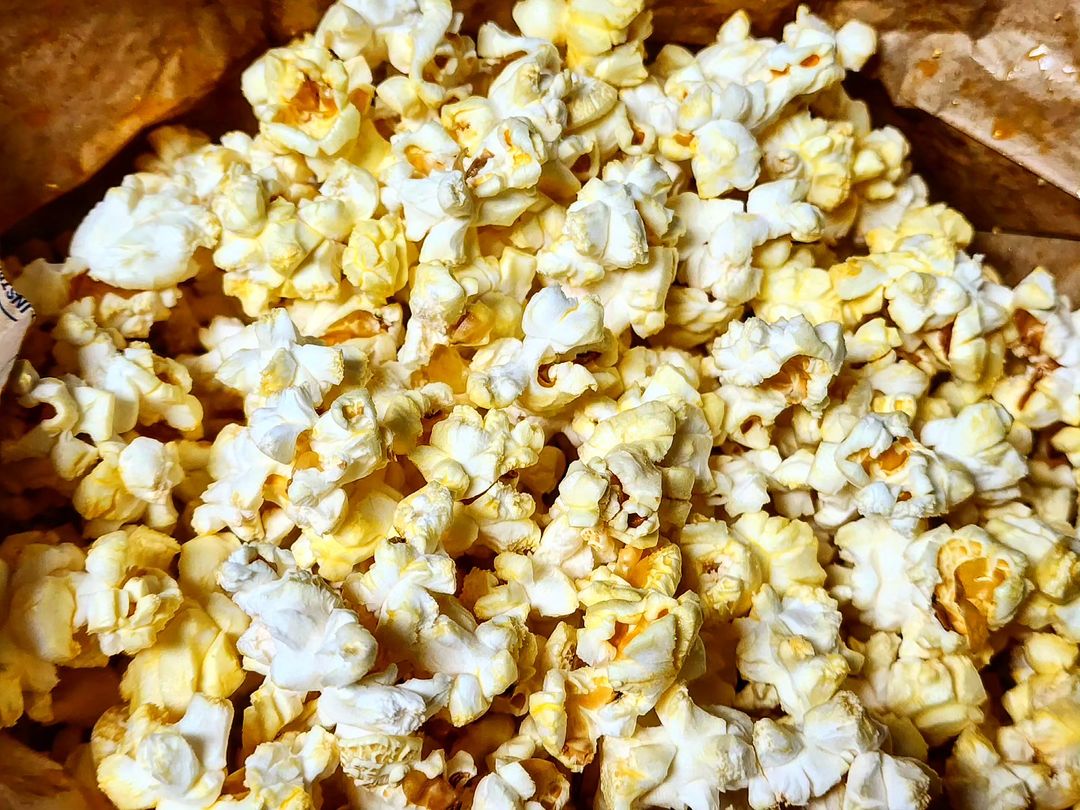 Credit: @jmlproductionz via Instagram
There's nothing better than curling up on the couch and watching a good movie while tucking into some popcorn. Thankfully, popcorn is extremely low in calories, meaning you can eat as much as you want without piling on the pounds – just make sure you forgo any extra butter or caramel.
Dry-roasted chickpeas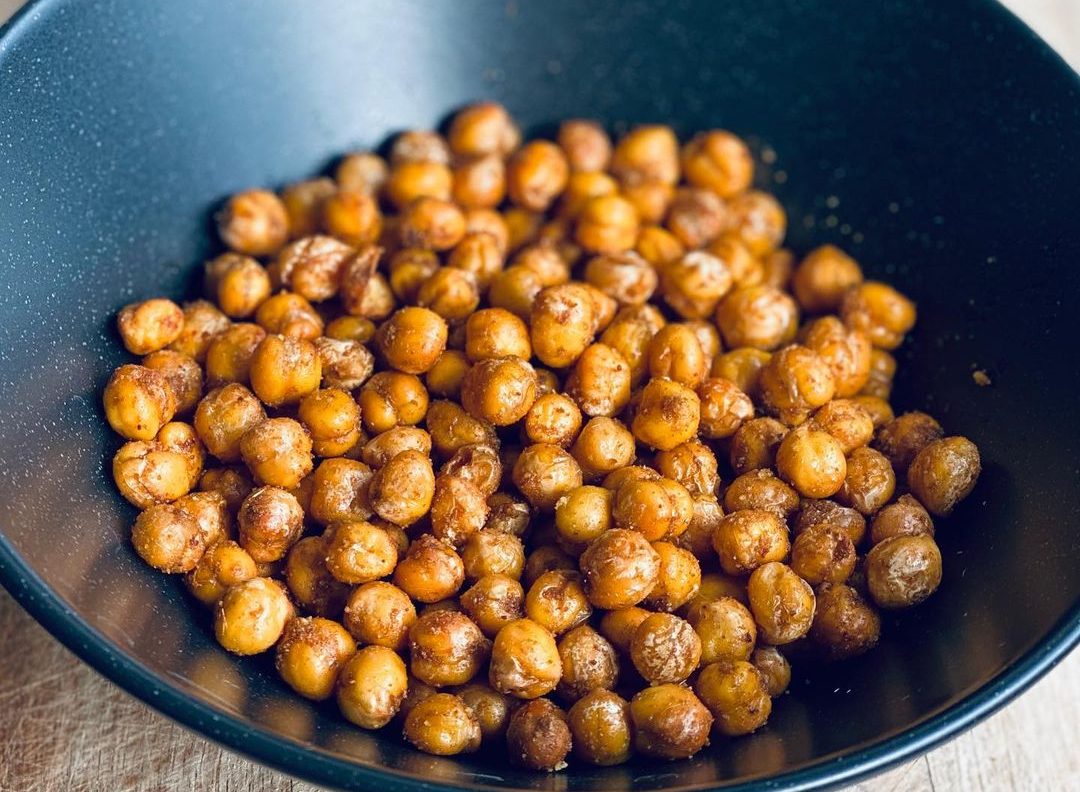 Credit: @gutphilosophy via Instagram
Swap out those salt-filled chips for a serving of dry-roasted chickpeas. Not only are they low in calories, but they're also great for maintaining your blood sugar levels. They've also been proven to combat any digestion woes, resulting in easier and more regular bowel movements.
Vegetable skewers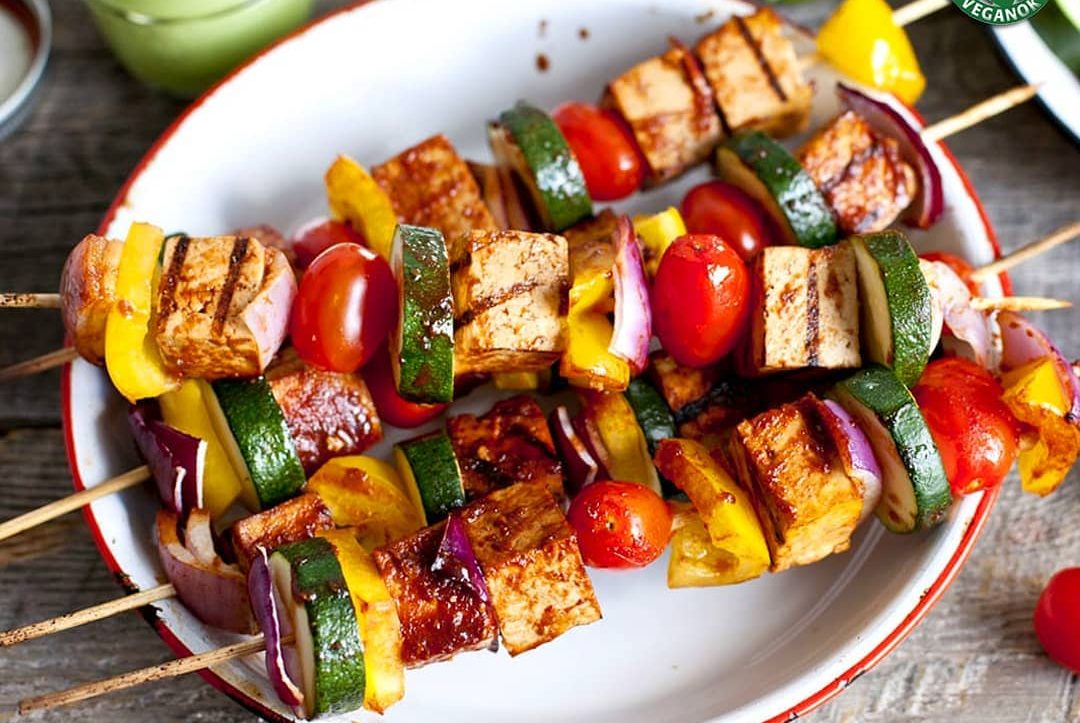 Credit: @vegrecipeas via Instagram
Instead of serving up your veggies in a bowl, consider grilling them and placing them on a skewer. Not only does it make the greens look more appealing, but they're also more fun to eat! Mix it up each time, including some halloumi, tomato, and onion to ensure that the snack never gets boring.
Cereal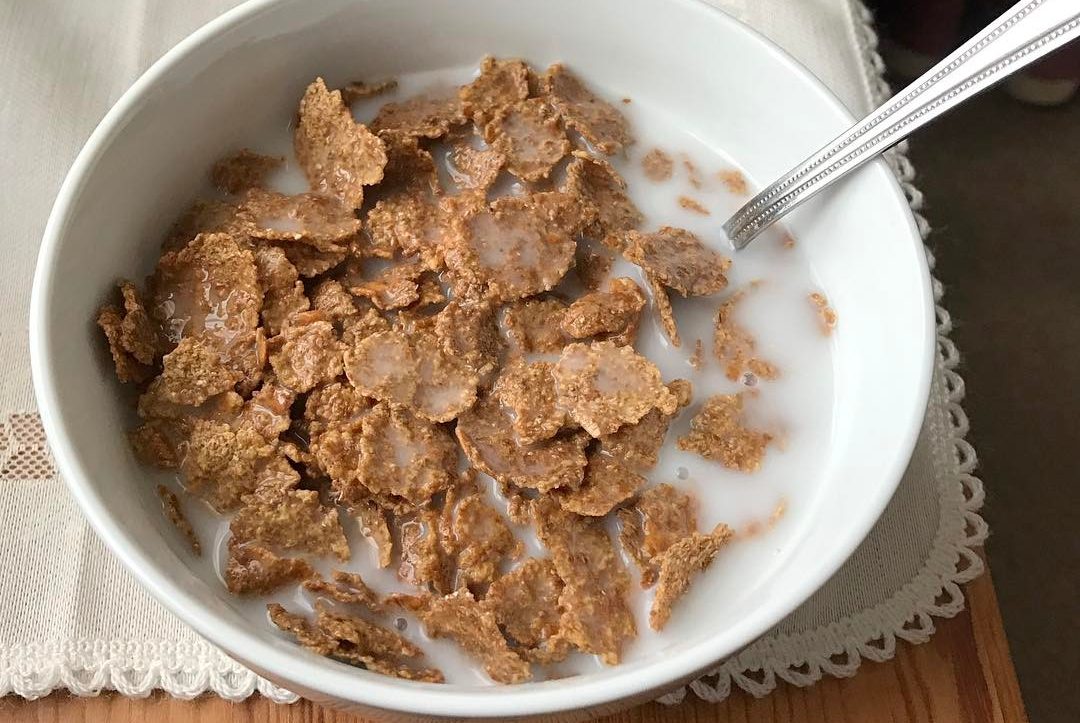 Credit: @glowingclaudia via Instagram
If you're looking to snack without putting on weight – don't fear, you can still eat your late-night cereal… Just ensure that it's the right kind. You should avoid sugar-filled cereals, and instead opt for bran flakes, oats, or Weetabix – keeping you nice and full, free from any weight-inducing sugars.
Turkey roll-ups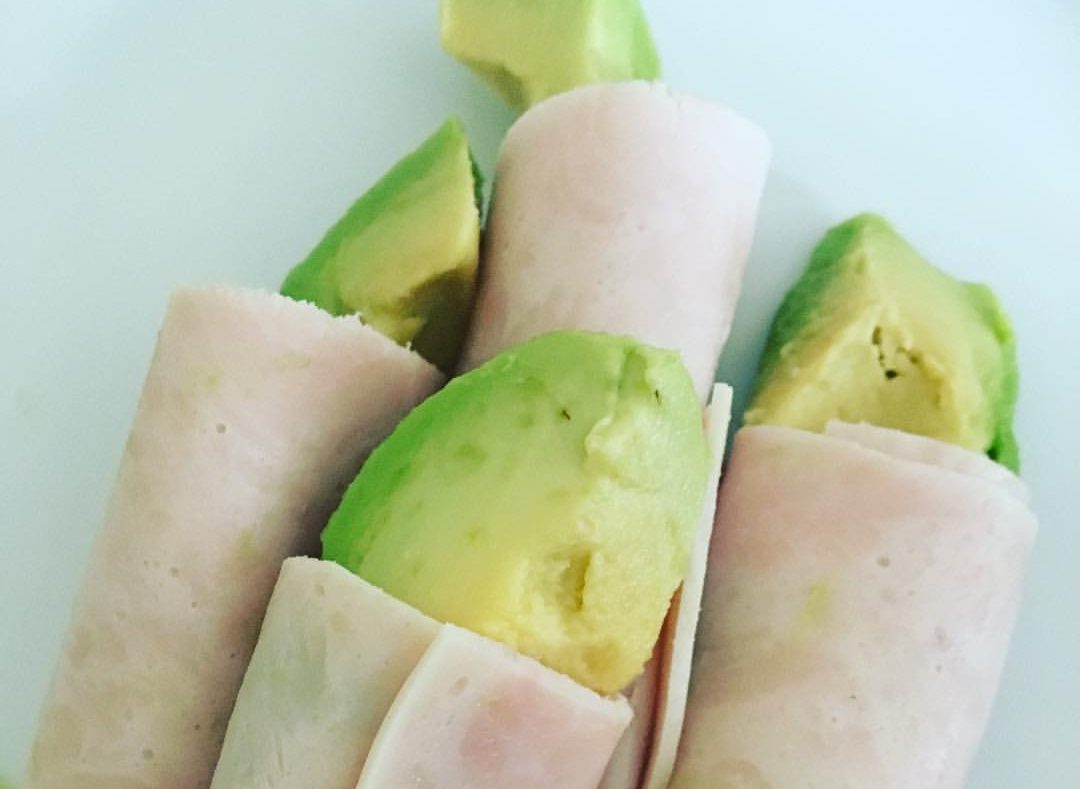 Credit: @sportymum_b via Instagram
If you're looking for an easy snack, consider some turkey roll-ups. Simply grab some of the meat and roll them, filling the insides with whatever tickles your fancy. Avocado is always a good option, as it provides your body with a host of positive minerals while keeping you fuller for longer.
Sweetcorn fritters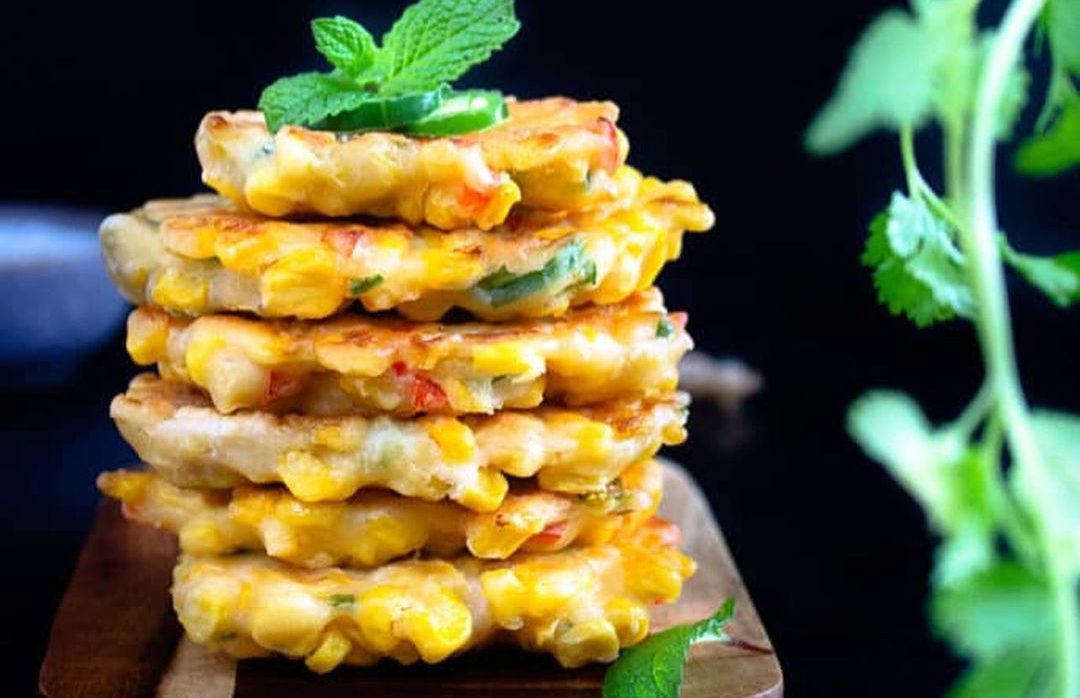 Credit: @nishkitchen via Instagram
Sweetcorn fritters are an easy, tasty, and low-calorie snack. They're high in protein and host an array of vitamins, while studies have shown that regularly feasting on the snack can reduce the risk of heart disease and diabetes. They're also full of fiber, making the snack a great general all-rounder.
Dark chocolate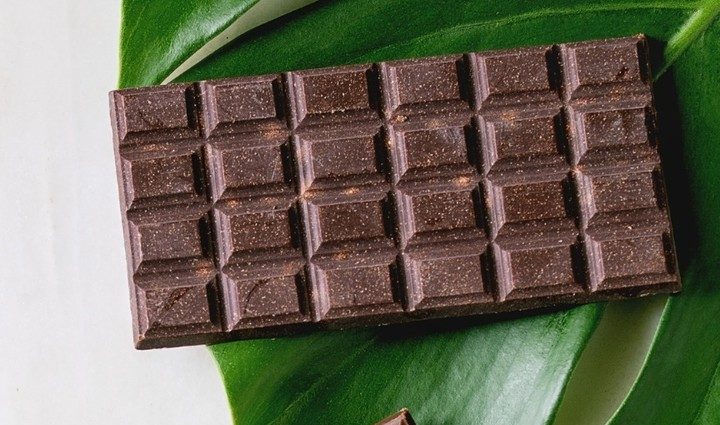 Credit: @drwilliamli via Instagram
If you have a sweet tooth, you don't have to part with your beloved chocolate! Dark chocolate – in small doses – has been proven to actually benefit your health, with studies showing that the sweet snack can lower your risk of heart disease. Aim for around 30 to 60 grams of the treat per day to avoid putting on any weight.
Blueberries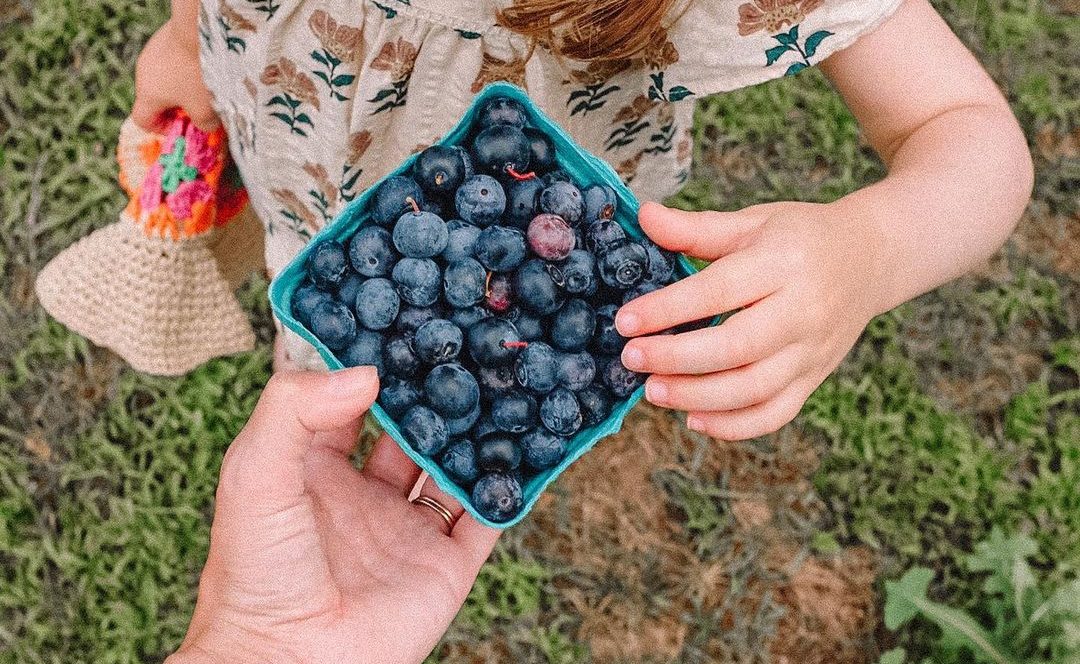 Credit: @oliveandames via Instagram
These delicious fruits are known as being a superfood – pumping your body full of necessary nutrients, vitamins, and minerals. Pour some over your breakfast cereal, put some in your yogurt, or simply eat them as they are to reap all of their body-boosting benefits.
Sushi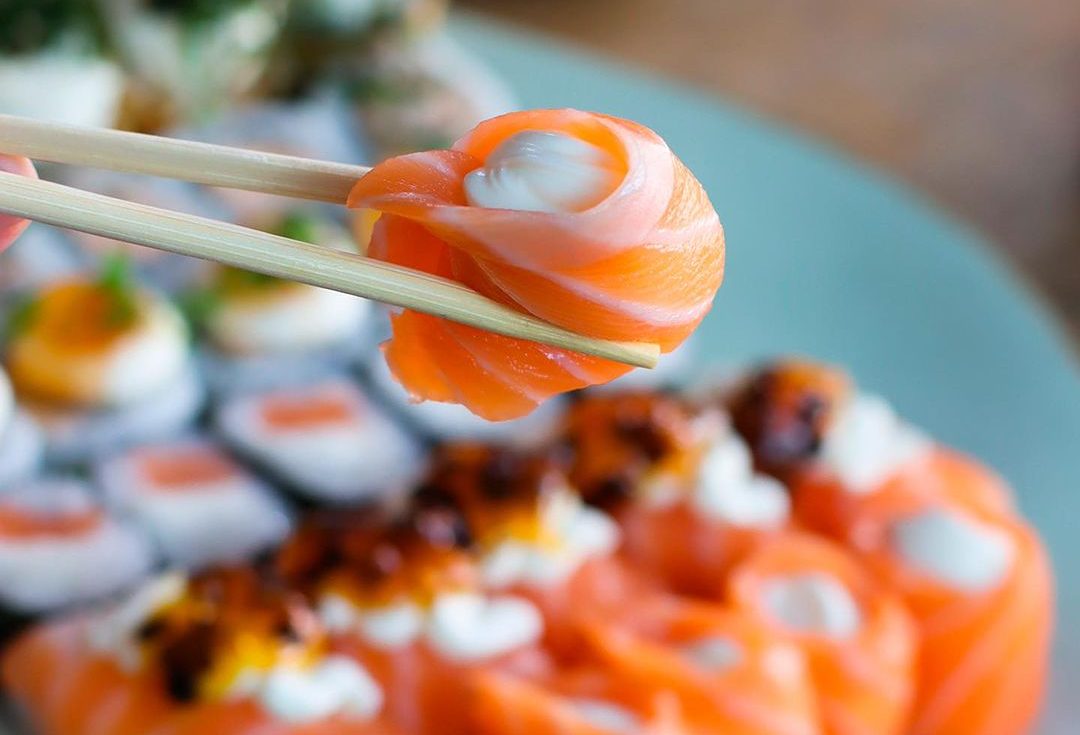 Credit: @hangirisushibar via Instagram
Just because you're opting for health, it doesn't mean you have to let flavor fall to the wayside. Full of brain-boosting effects, sushi contains high levels of Omega 3 fatty acids which help to nourish and repair brain cells. In turn, this helps to increase energy levels, boost your mood, and aid in concentration.
Chia seeds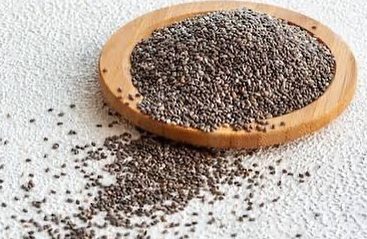 Credit: @soulvedaindia via Instagram
These seeds may be small, but they're certainly mighty when it comes to your health. They've been proven to prevent heart disease and stroke, with some studies even suggesting that they may play protective roles against cancer. Add them to veggies, yogurts, or salads as an easy way to sneak them into your diet.
Coconut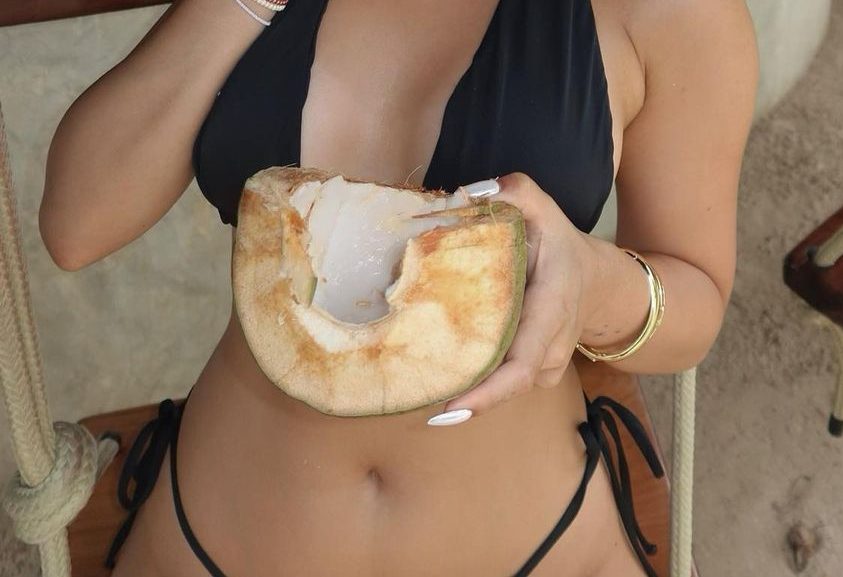 Credit: @taontm via Instagram
Coconuts contain an array of powerful antioxidants that help your body to flourish. The fruit is low in carbs but high in fiber, meaning you can eat as much as you like without worrying about your weight. Better yet, coconut water is also a stellar way of pumping your body full of nutrients, making this snack doubly effective.
Sandwiches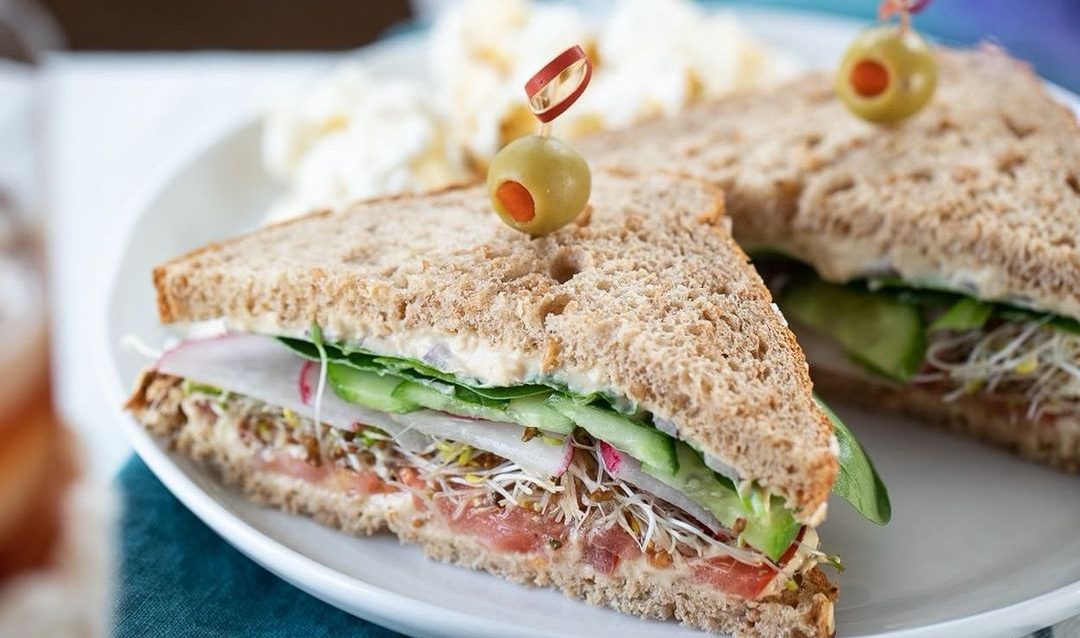 Credit: @inspiredbycharm via Instagram
Don't be put off by the mere mention of bread – it's possible to enjoy a healthy sandwich! Opt for seeded or wholemeal bread to reduce your carb intake, and pack your sarnie full of tasty, sumptuous salads, alongside some plain chicken breast to up your protein intake.
Brown rice with veggies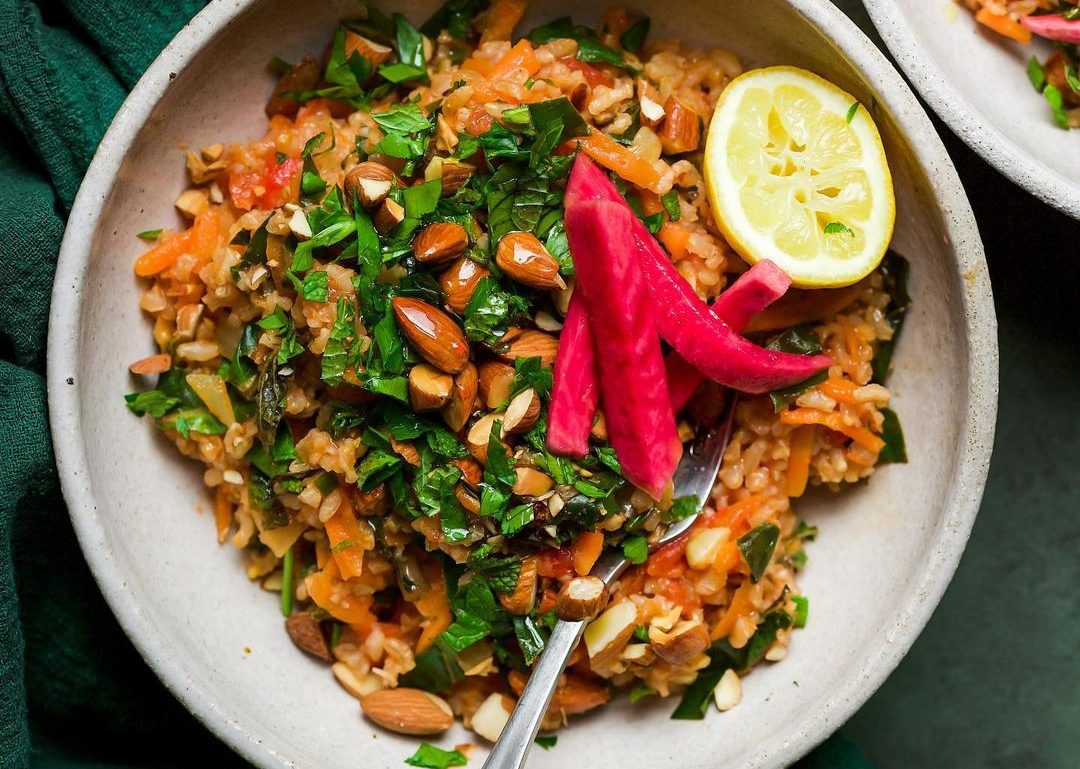 Credit: @lucky.nuts via Instagram
You don't need to entirely avoid carbs when you're trying to lose weight – you just need to choose the right type. Brown rice is a great way to curb your appetite, keeping you full for hours to come. Throw in some vegetables to up its nutritional content, and consider adding some chicken to meet your daily protein quota.
Quinoa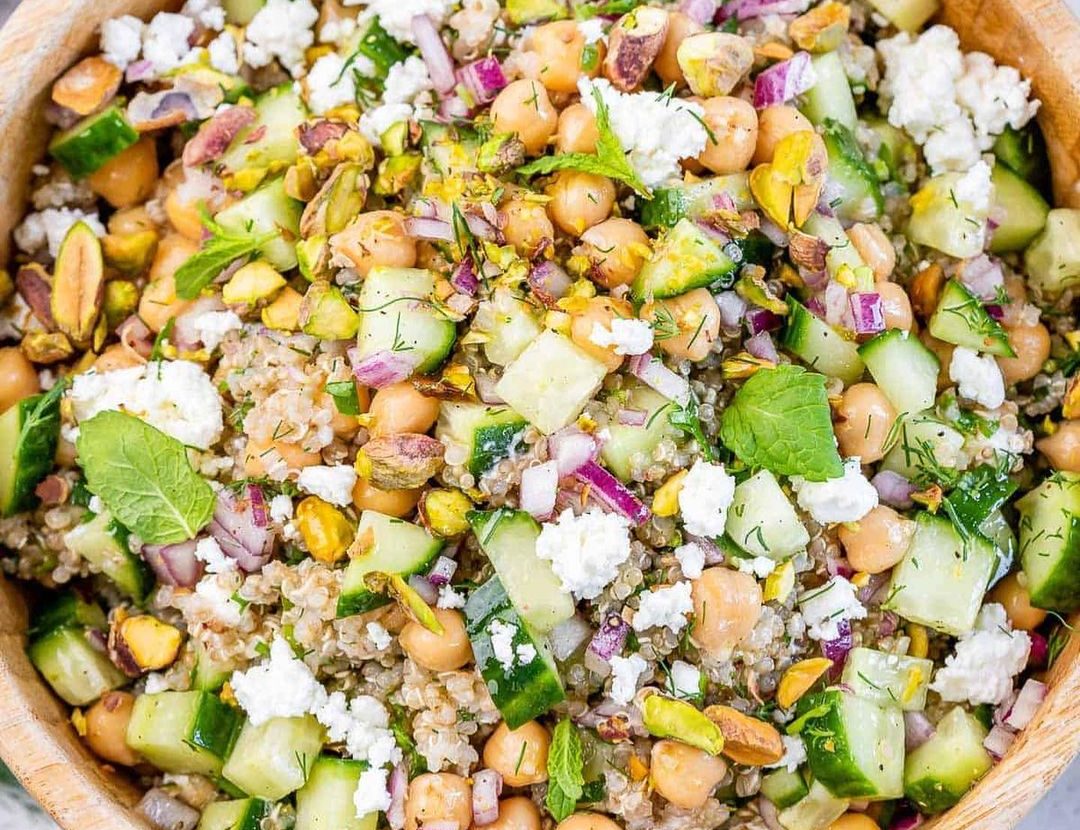 Credit: @healthyfitnessmeals via Instagram
Quinoa is a delicious meal that can help you feel full for hours. It's filled with fiber, which can aid in maintaining healthy cholesterol and blood sugar levels, lowering your overall risk of getting diabetes or heart disease. Furthermore, this snack is full of antioxidants, aiding your body in fending off any nasty illnesses.
Oatmeal cookies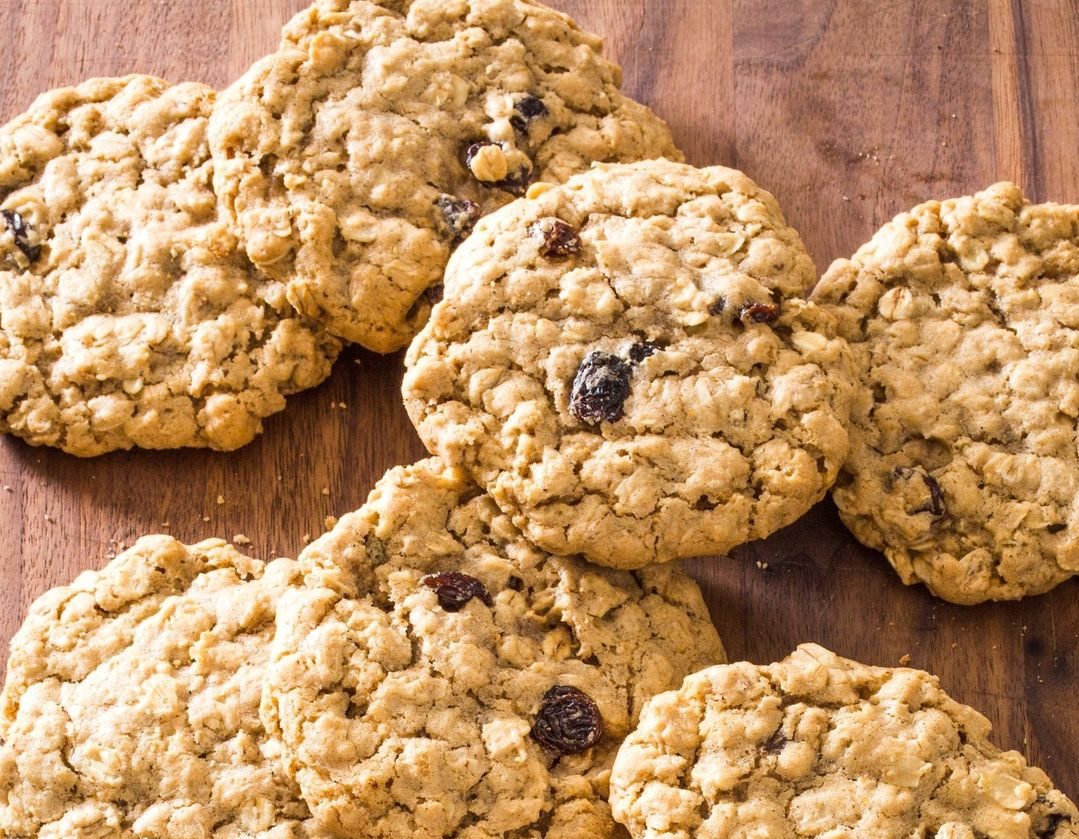 Credit: @testkitchen via Instagram
Some cookies can actually provide your body with nourishment – so long as you use the right ingredients. Opt for high-fiber oats with just 1/4 a cup of whole-wheat flour – with no refined starches in sight. Throw in some mixed, dried fruit to give the cookies an extra health-pumping benefit.
Steamed edamame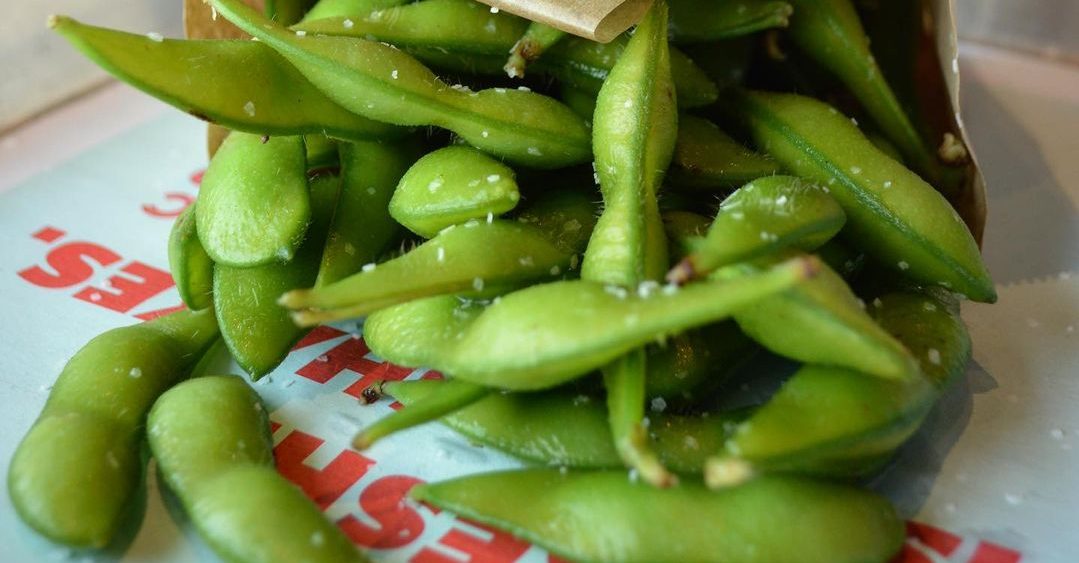 Credit: @theatomicburger via Instagram
Don't knock it until you've tried it – steamed edamame beans are a delicious, easy snack that you can whip in no time! Steaming the beans ensures that the veggies don't lose any of their nutritional value, filling your body with a huge amount of beneficial vitamins.
BLT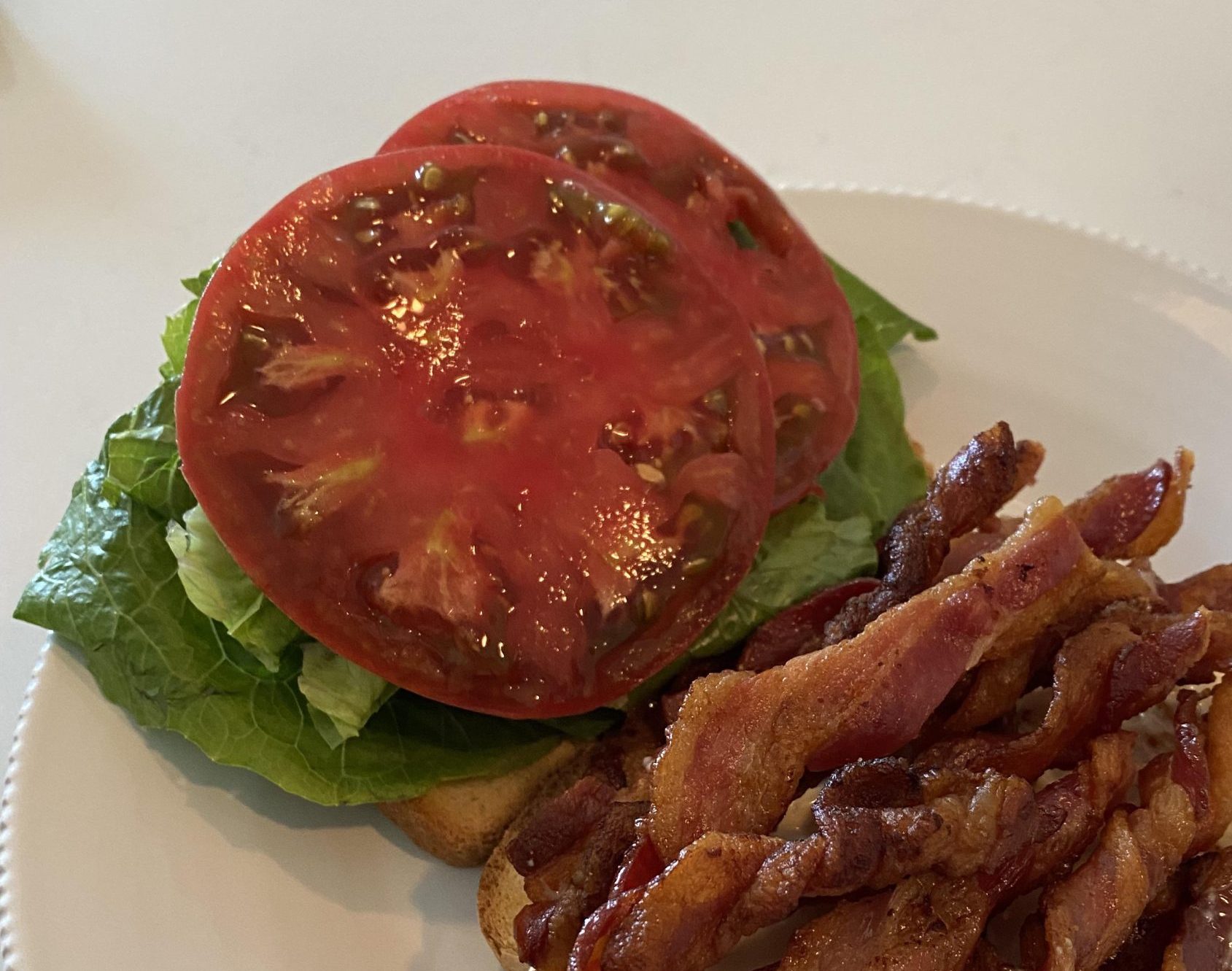 Credit: r/food via Reddit
You can still enjoy your BLTs – just forgo the bread. The bacon provides your body with a hefty dose of protein, while the lettuce and tomato are filled with an array of vitamins that keep your body in tip-top shape. Add some egg to further provide your body with a dose of goodness.
Peanut butter balls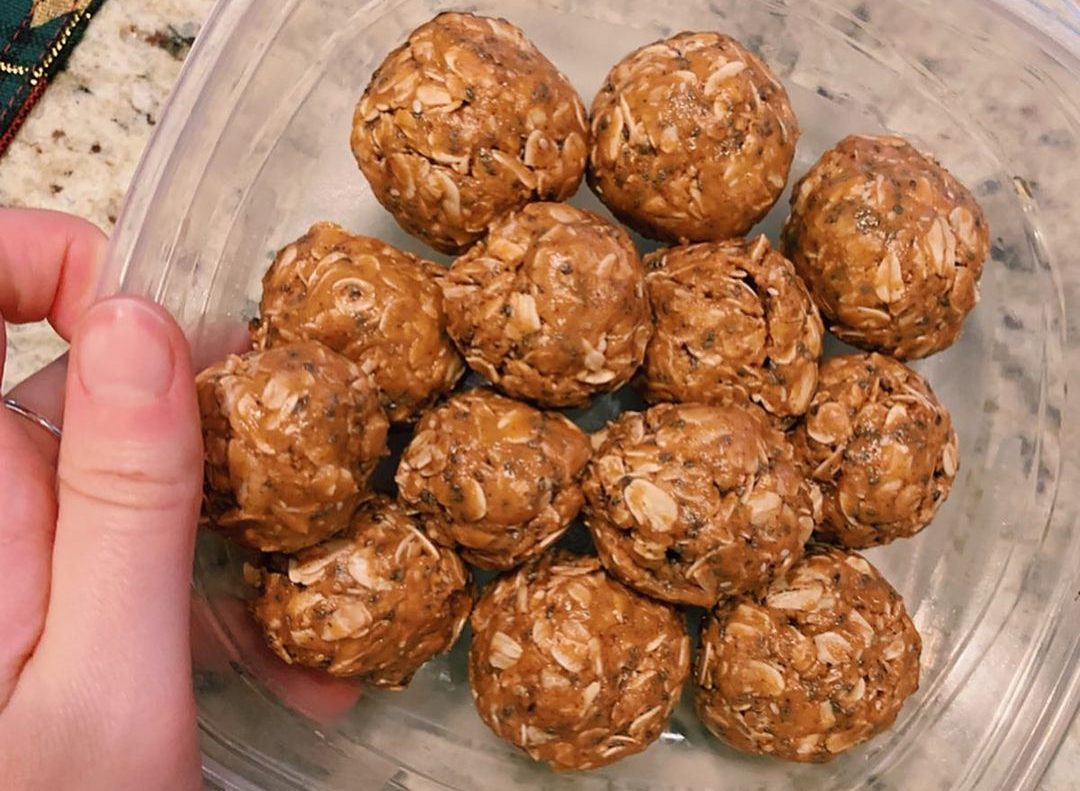 Credit: @rachhrose via Instagram
Mix up a bowl of peanut butter with a hefty dose oats, before forming them into bite-sized balls that are ready to eat on the go. Sprinkle in a small amount of dark chocolate to bring a touch of sweetness to the snack. This sweet treat will keep you feeling nice and full for the whole day, keeping any late-night cravings at bay.
Vegetable chips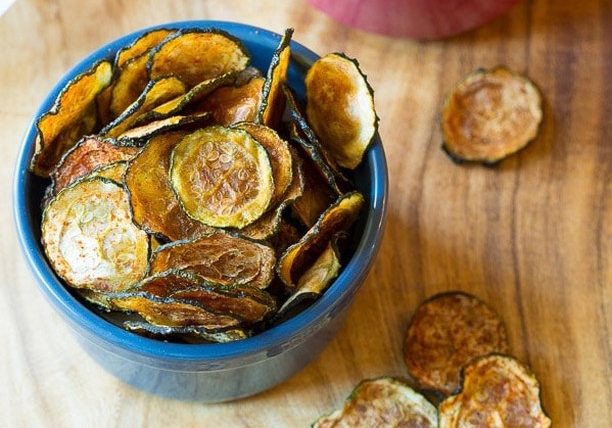 Credit: @aspicyperspective via Instagram
Swap out salt, carby, fat-filled chips for their veggie alternatives. These snacks contain traces of protein, iron, and fiber, making them a perfect choice to snack on while you're watching the TV. However, ensure you enjoy this treat as part of a balanced diet.
Crispy seaweed
Credit: @zingzingchinese via Instagram
Crunchy seaweed snacks contain iodine, copper, iron, potassium, magnesium, and calcium – all necessary minerals that are needed to live a healthy, long life. They're also high in fiber and vitamins, while being easy to cook at home – avoiding the heaps of sugar piled on by takeaway restaurants.
Falafel bites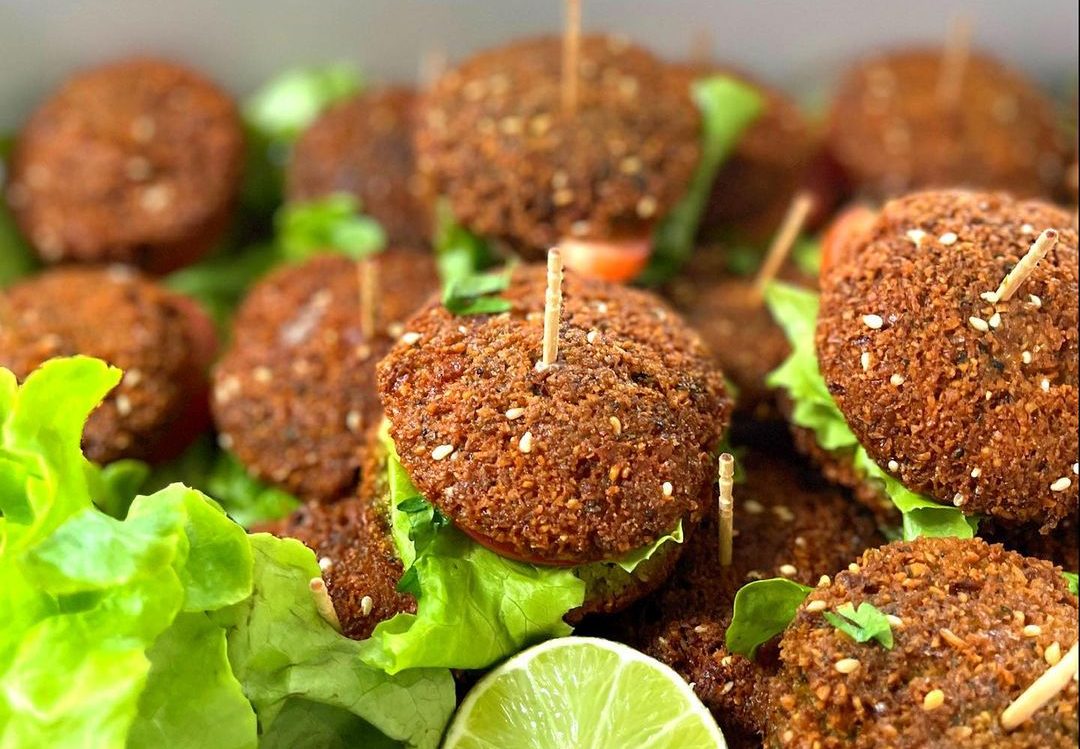 Credit: @tetasbites via Instagram
Swap out fatty snacks for some falafel bites. This snack is high in nutrients, as well as being a good source of fiber and protein. This can help you to maintain a healthy blood sugar, while lowering your risk of chronic disease. Ensure you bake these snacks to avoid increasing their fat content.
Zucchini skins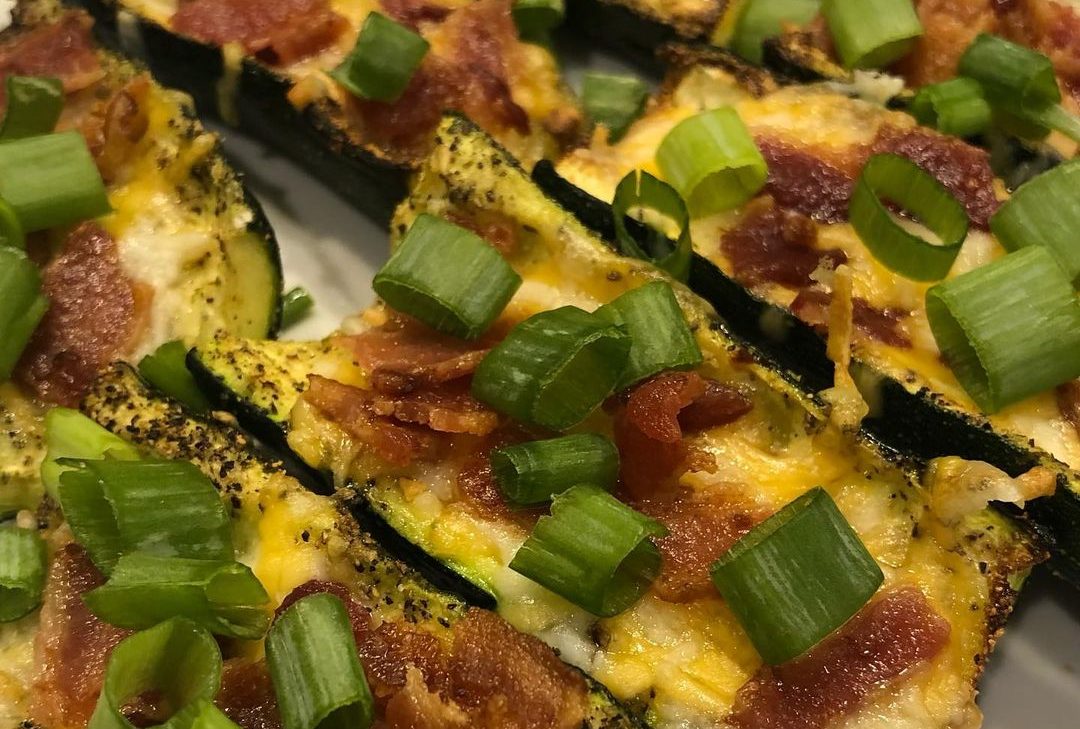 Credit: @cooking_life_adventure via Instagram
Leave potato skins as a snack of the past, instead opting for zucchini skins, filling your body with an array of beneficial minerals and nutrients. Add some grated cheddar cheese alongside some spring onions and bacon to create a snack you won't be able to get enough of.
Honey and garlic cauliflower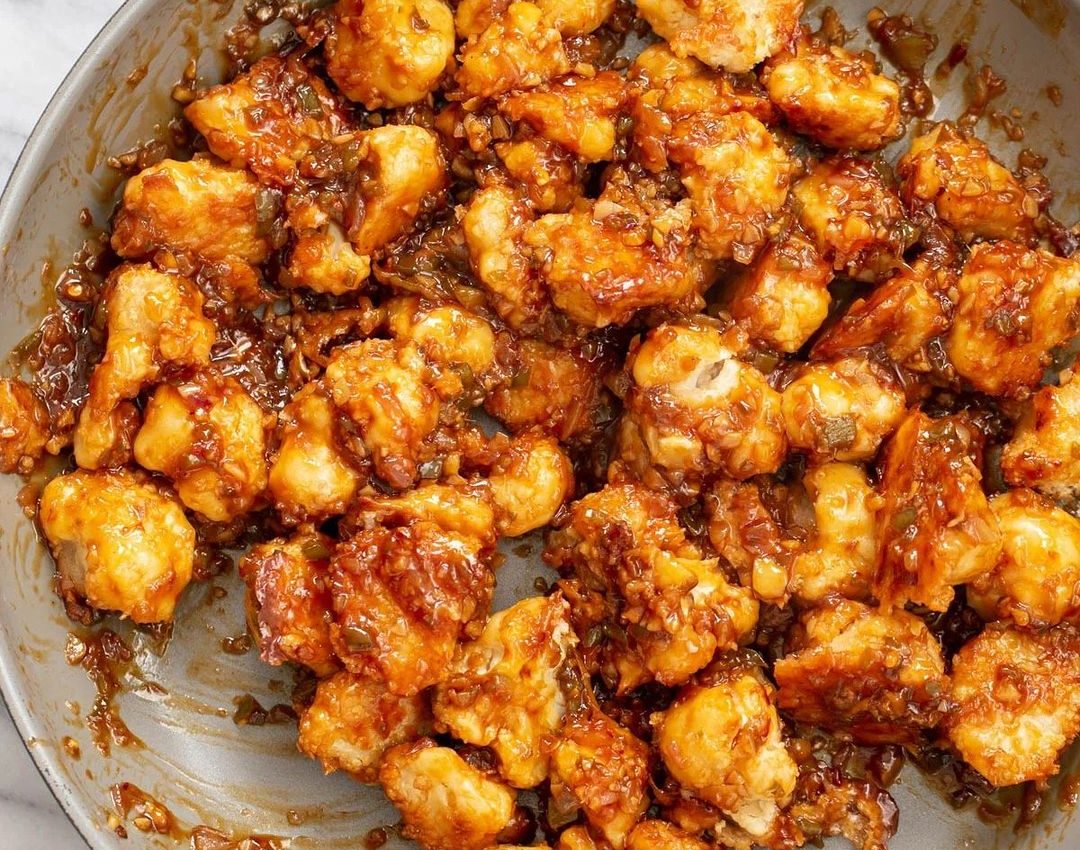 Credit: @veganricha via Instagram
If you hate veggies, try different methods of preparation. Opting for honey and garlic cauliflower bites is a tasty way of pumping your body full of vitamins while disguising the vegetable's acquired taste. Simply coat the brassica in flour before roasting, then sprinkle on some health-boosting honey and garlic powder.
Roasted pumpkin seeds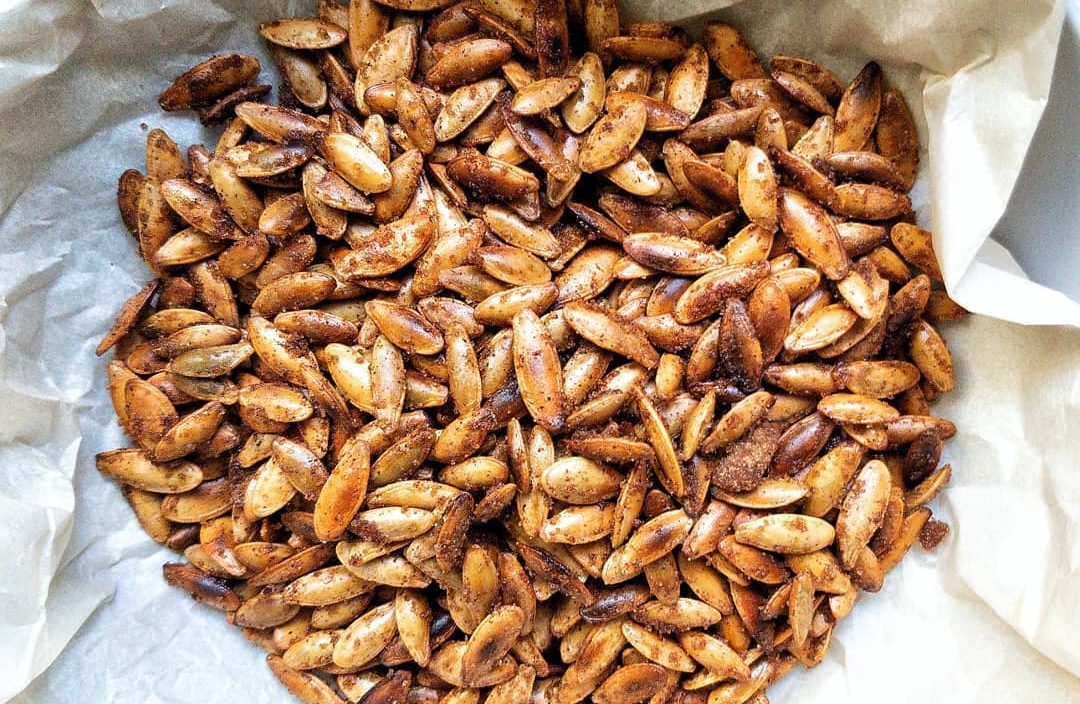 Credit: @plantbasedandbroke via Instagram
Next time you're carving a pumpkin, ensure that you save the seeds! They're hugely beneficial to your body's wellbeing, full of manganese and vitamin K. Lightly roast the seeds, adding some curry powder to add a sense of zesty flavor, ready to snack on throughout the day.
Brussels sprout chips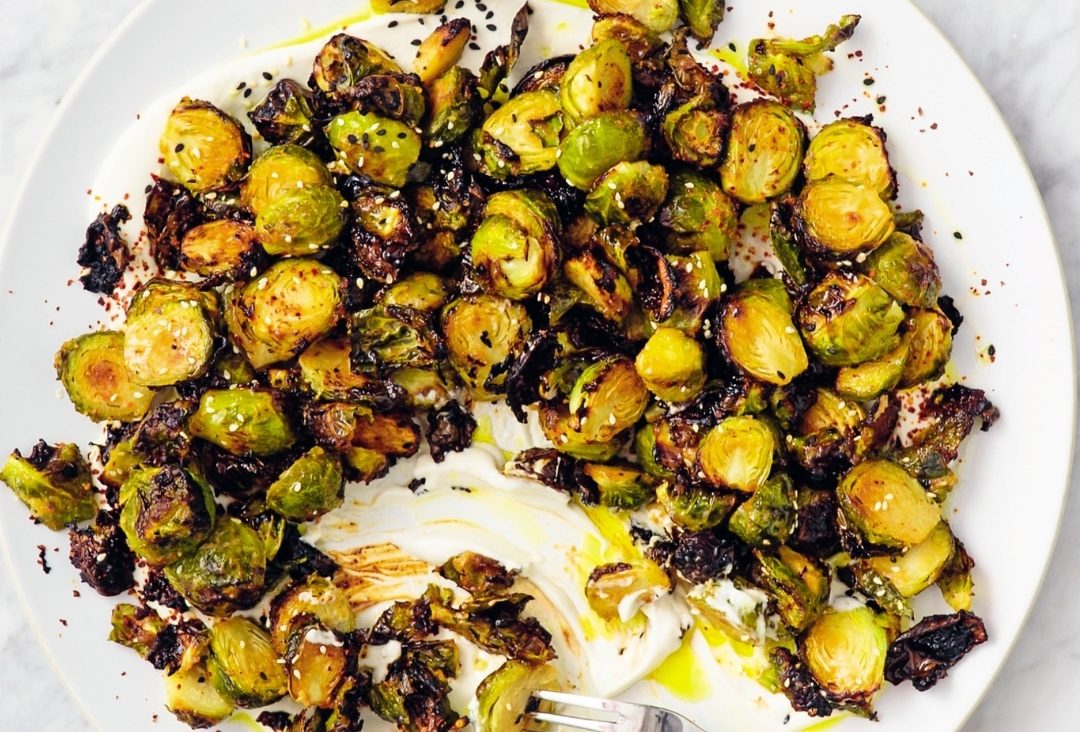 Credit: @the.australian via Instagram
Swap out potato chips for a Brussels sprout alternative. Bake the Brussels leaves in oil until they turn golden, throwing in an array of spices to add to their delicious taste. Featuring around 107 calories per portion, you can feast on this snack without having to worry about your weight.
Cucumber with tuna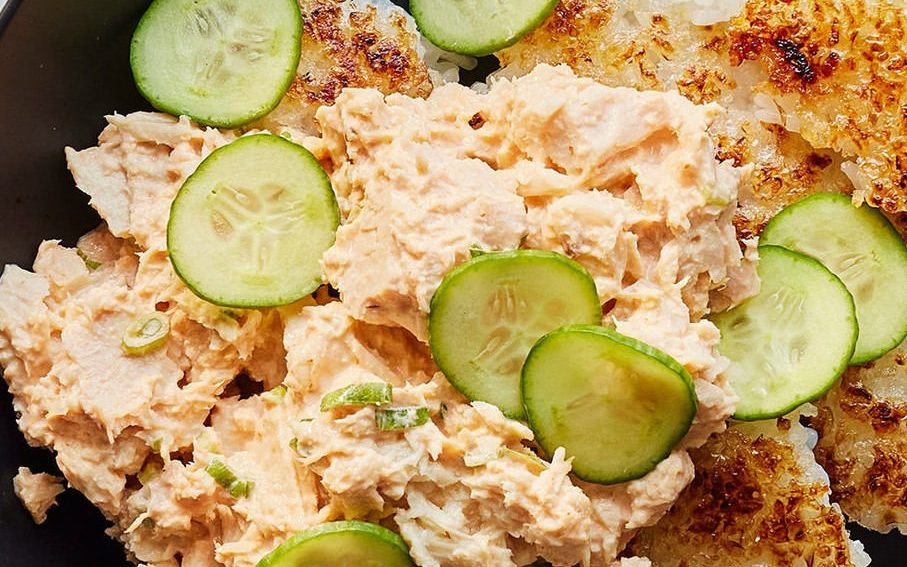 Credit: @nytcooking via Instagram
Cut up some cucumber slices, putting a generous dose of tuna on top – and voila! – a healthy, hassle-free snack that takes literal minutes to prepare. The cucumber will pump your body full of vitamins while keeping you hydrated, while the tuna will give you a hefty dose of protein.
Cowboy caviar
Credit: @suebeehomemaker via Instagram
Sometimes known as Texas caviar, this delicious snack will give you an energy boost in no time flat. The bean-and-salad combo paired with a light, fat-free dressing is a health-boosting dish like no other. All this dish is made of is black beans, tomatoes, corn, bell pepper, and onion – making it easy to put together in a pinch.
Homemade vegetable soup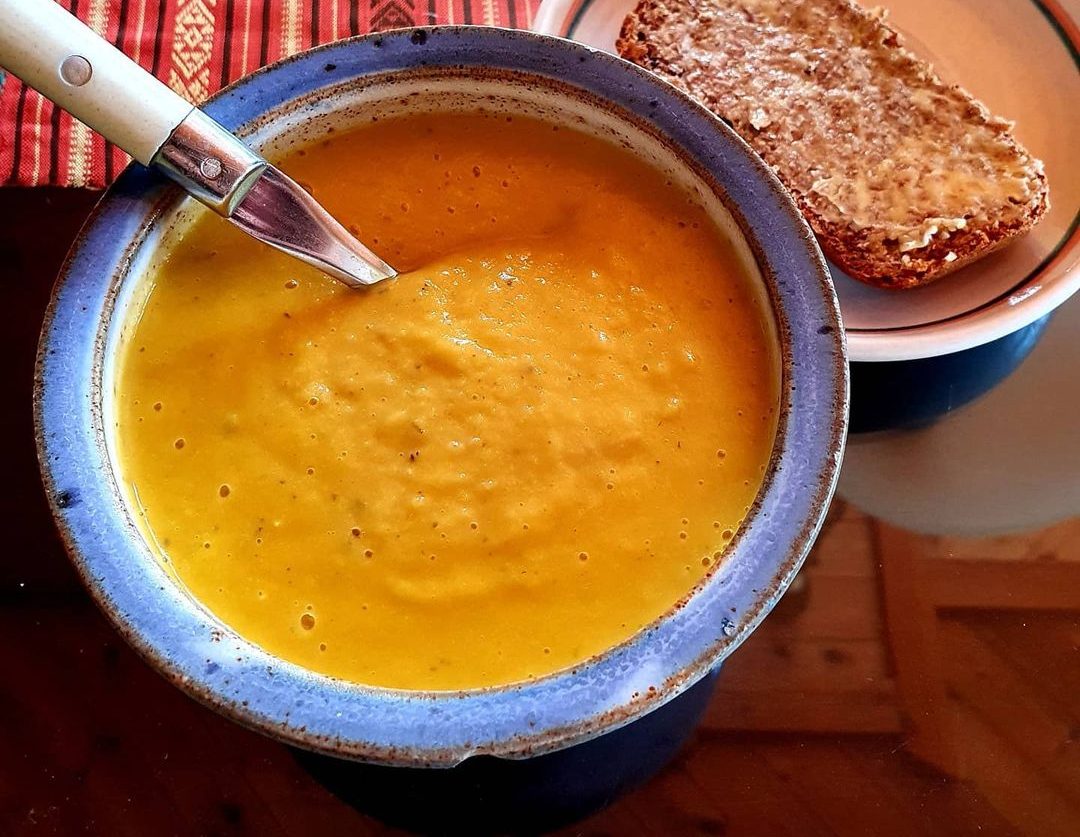 Credit: @target.nutrition via Instagram
Leave the canned soups at the store – they're usually filled with added salts and sugars. Instead, make your own from scratch! Throw in any leftover veggies from last night's dinner (ensuring nothing goes to waste), in a blender, before warming it up on the stove, adding a sprinkle of pepper to boost its taste.
Toasted pitta with hummus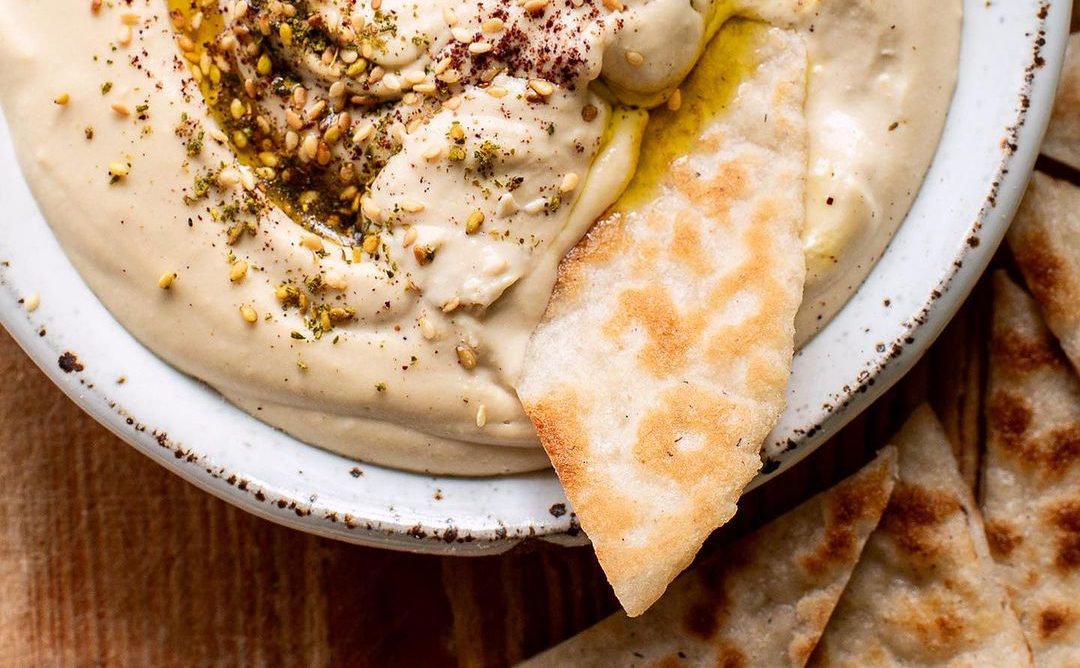 Credit: @bakeritablog via Instagram
Replace potato chips for toasted pitta – still giving your body necessary carbohydrates, but cutting back on saturated fat and salt. Cut the pitta into strips, making them the perfect size and shape to dunk into your homemade hummus dip – creating a snack you'll come back to time and time again.
Fruit sticks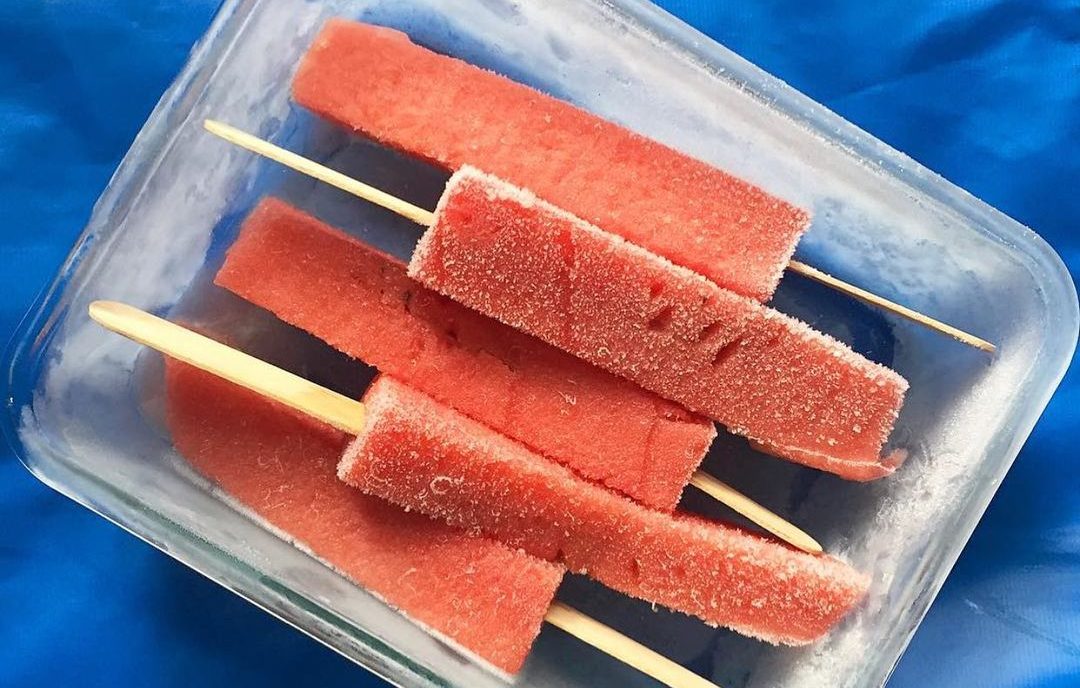 Credit: @veggiesandvirtue via Instagram
Sometimes, a mere change of presentation is all that's needed to make food seem more appealing. Cut your fruit into oblongs, creating a stunning array of color and texture. Any medium-sized fruit goes – whether it's pineapples, watermelon, mangoes, or pears. Add some healthy seeds to further boost the snack's health benefits. You can even freeze them for a quick and easy treat!
Prunes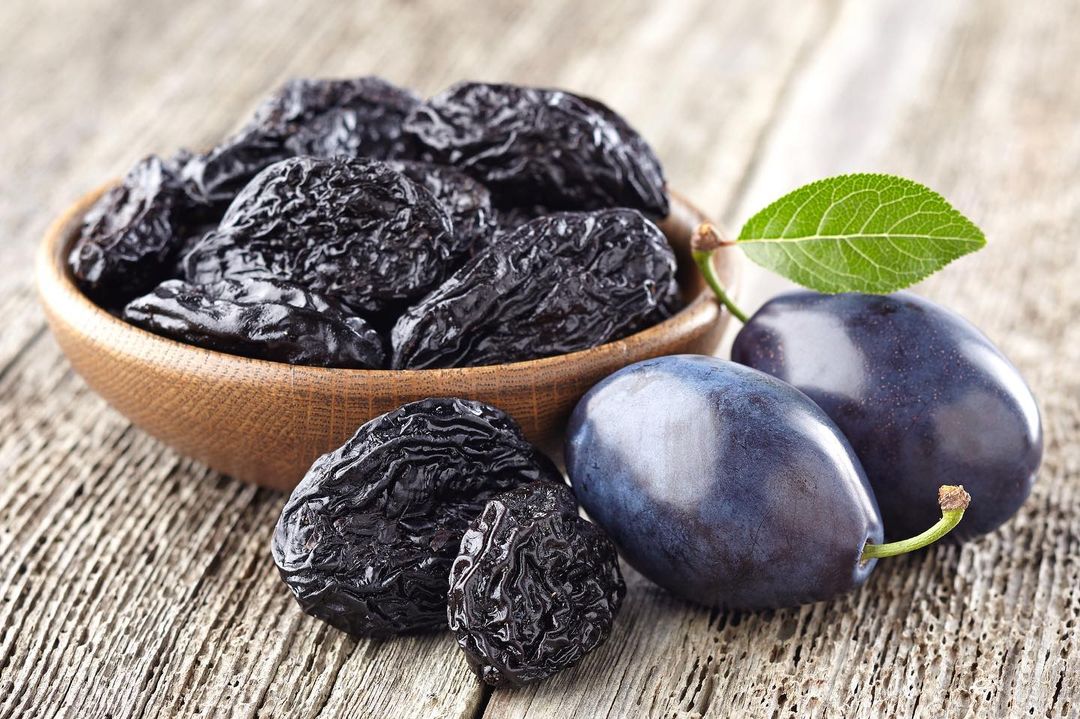 Credit: @mayafellerrd via Instagram
If it ain't broke – don't fix it. Feasting on some plain old prunes is a great way to provide your body with an array of body-boosting effects. Not only are the fruits a fantastic source of vitamins, they've also been proven to aid in gut health. Plus, they're easy to eat on the go!
Sweet potato toast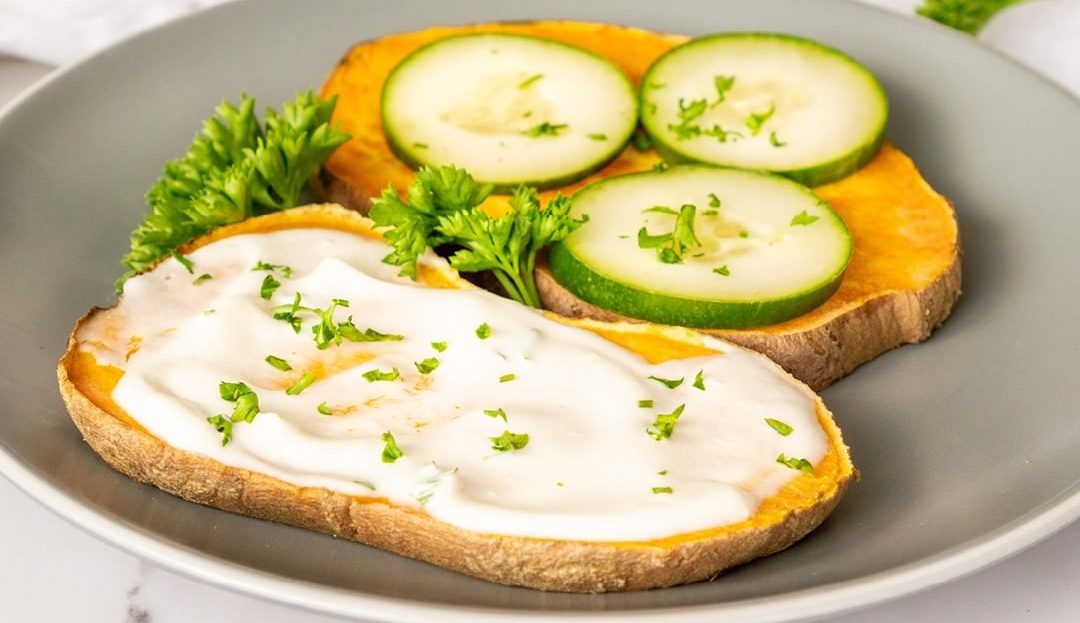 Credit: @amymyersmd via Instagram
Swap out basic, carb-filled white toast for sweet potato slices. Boil the sweet potato before slicing it into toast-shaped chunks, before toasting the food. Consider coating the snack in layers of avocado as an alternative to butter, giving your body a double whammy of health-boosting effects.
Pears with honey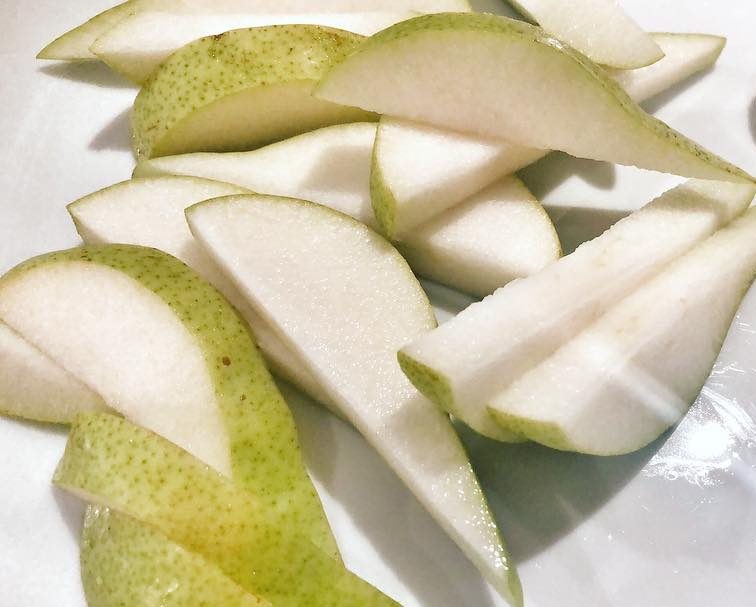 Credit: @mariechoo via Instagram
Pears are often overlooked when it comes to health, with many people instead opting for apples. However, pears are a superfood in their own right, boasting a huge array of minerals, vitamins, and nutrients. Add a small bowl of honey to dip your pear slices into, bringing a sense of sweetness to the dish.
Seeded crackers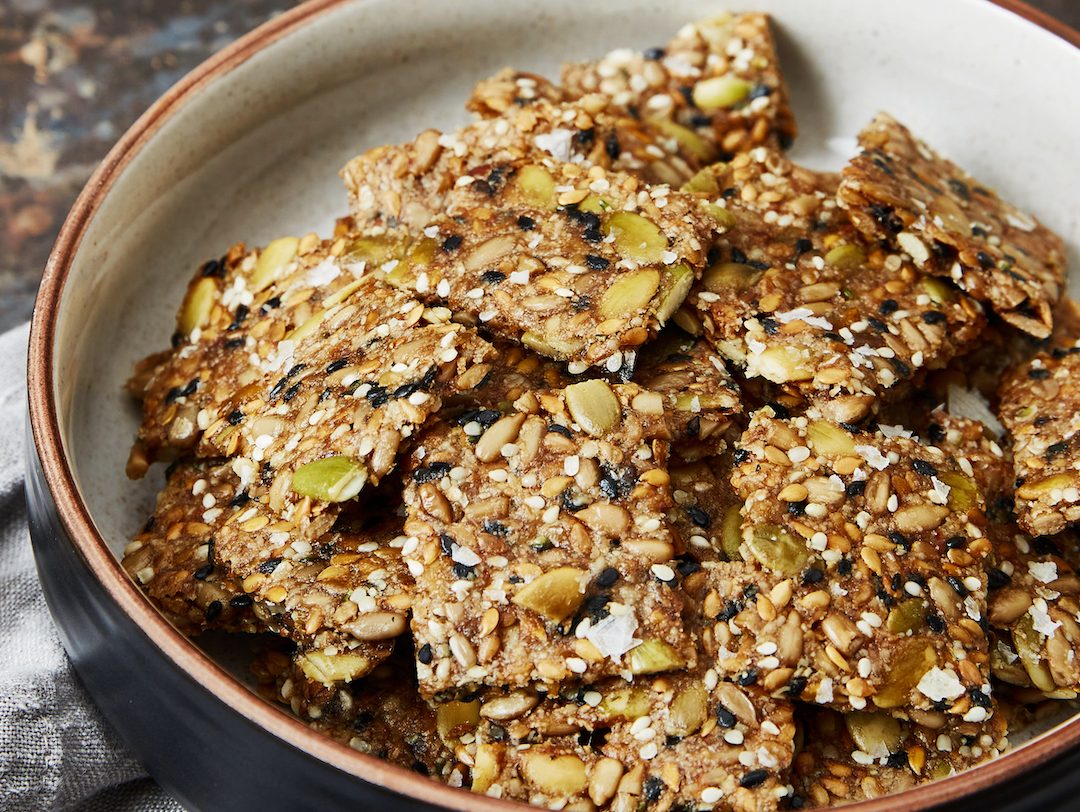 Credit: @ketomojo via Instagram
An average portion of these healthy crackers is just over 100 calories – making them a perfect mid-afternoon snack. They're full of magnesium, potassium, zinc, and iron – as well as being a great source of vitamin A, B, and E. Pair them with a small serving of cheese to boost your calcium intake.
Kiwis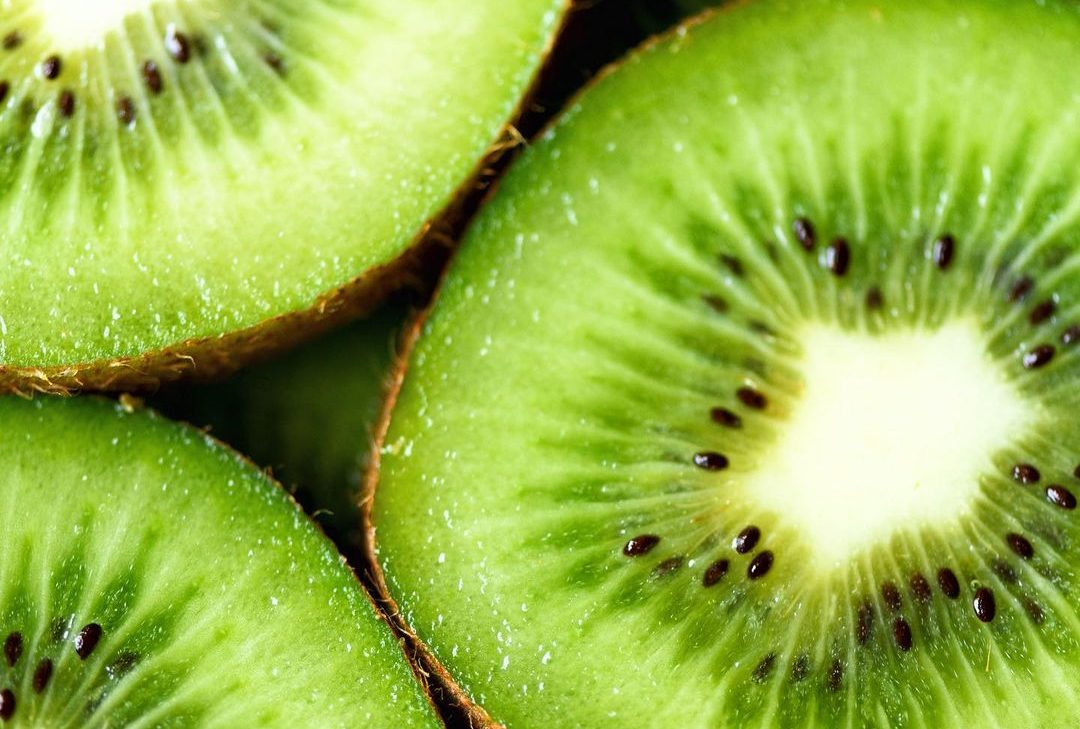 Credit: @medicalmedium via Instagram
Kiwis are one of the healthiest foods on the planet. Consuming just one serving of kiwifruit gives your body a huge 117% daily recommended value of vitamin C, along with 21% of dietary fiber. This fruit provides your body with a health boost with every bite, making them a prime choice to incorporate into your diet.
Granola bars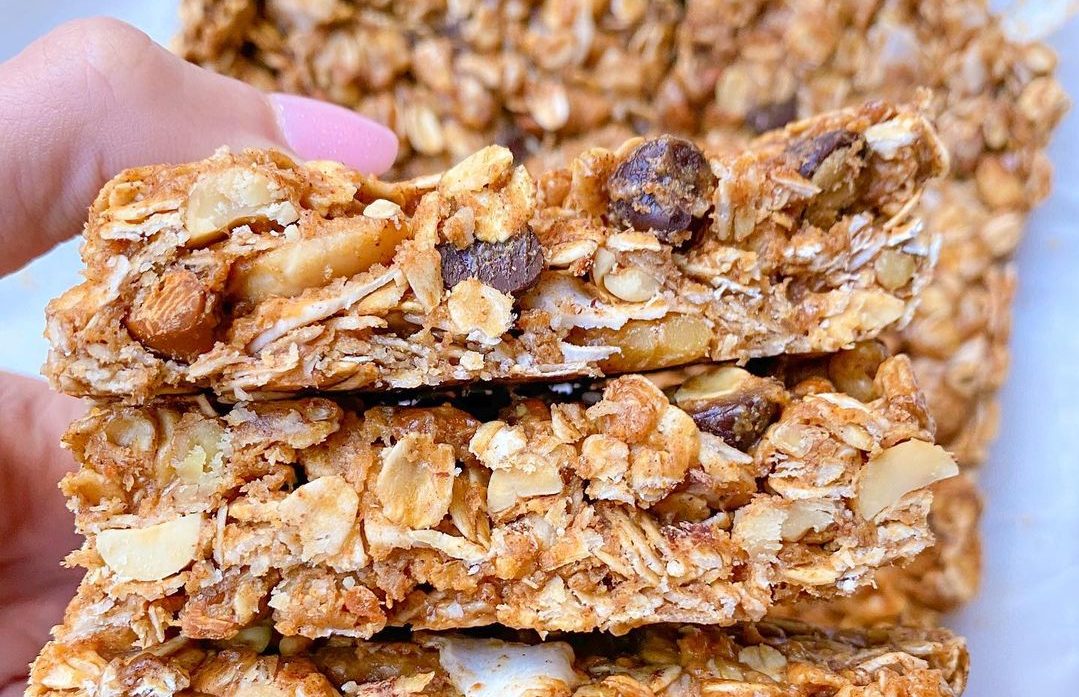 Credit: @mersgoodeats via Instagram
If you're looking for a healthy snack you can have on the go – look no further! Granola bars come in all shapes and sizes, containing rolled oats, coconut flakes, and dried fruits. Ensure you check the ingredients for any added sugars. Better yet, make your own from scratch for optimal healthiness.
Scrambled eggs with spinach and avocado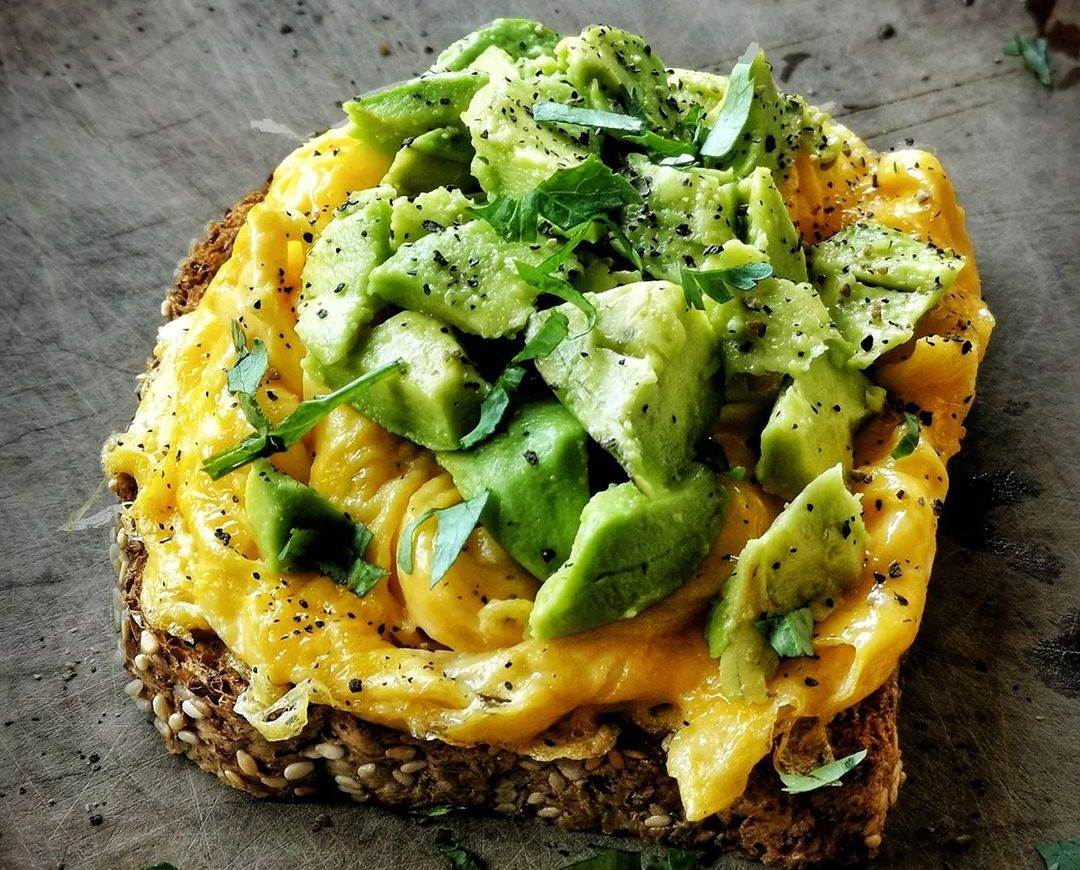 Credit: @thejunmen via Instagram
Eggs and spinach are a match made in heaven. Simply scramble up some eggs – avoiding any unnecessary additions of salt or butter – before chopping up some spinach and avocado and mixing it all together. Opt for seeded or wholemeal toast for a meal that'll fill you up without leaving you feeling bloated.