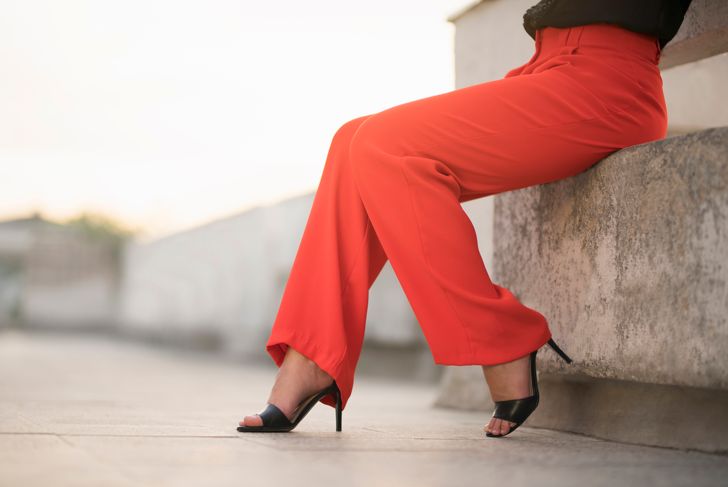 Source: Getty Images
A cardigan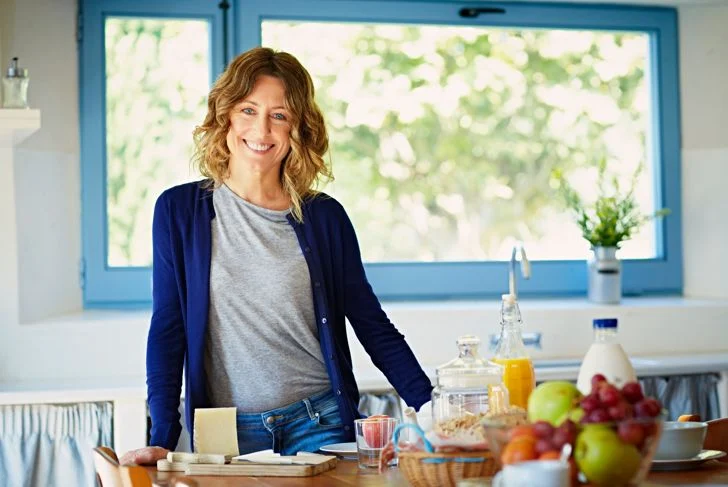 Source: Getty Images
A cardigan is a great way to add colour back into your wardrobe. With the comfortable woolly texture, it's great if you don't want the restriction of a jacket. However, avoid looking frumpy – you ca do this by pairing it with a tighter t-shirt and some mom or skinny jeans. This way, you'll look bright and awake with a flattering figure.
An A-line skirt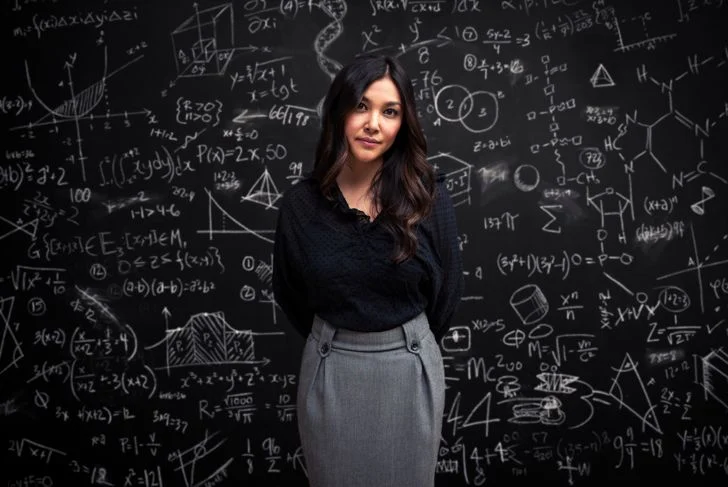 Source: Getty Images
An A-line skirt is perfect and can be paired with pretty much anything. Winter time? pair it with a thick woolly jumper and tights. Summer time? A T-shirt or body suit will look perfect. They can flatter any shape, but make sure you choose the correct length. If you are more petite, choose a skirt that hits right at the knee. If you are taller, choose a skirt that falls right below the knee.
Fabulous scarves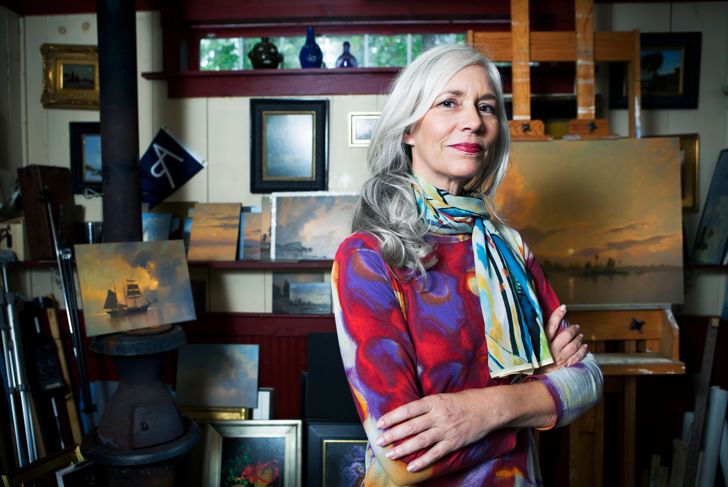 Source: Getty Images
Wearing a skirt is a practical accessory that provides warmth and will make your outfit look hip and modern. Choose a scarf with bold and bright patterns to pair with a solid-coloured top and jeans. Or you could choose a scarf with one colour, maybe neutral, and mix and match it with the coloured patterns already in your wardrobe.
The midi dress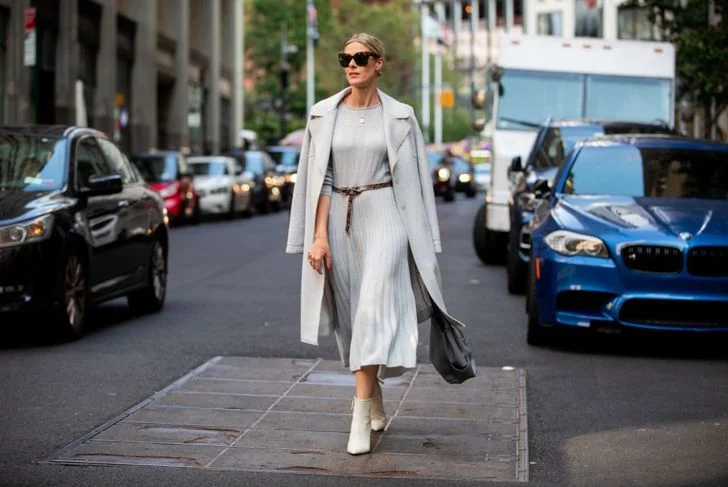 Source: John Lewis
Midi dress are often worn so that the hem falls below the knee and above the ankle. If you want to extenuate your body to make it look the most flattering, choose a dress that falls right below or above the calf. These dresses can be paired with a blazer or boots, for a more professional and put-together look.
A smart blazer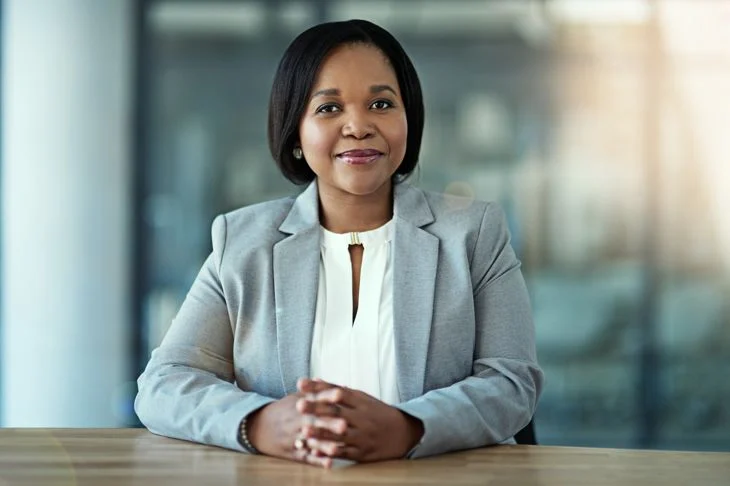 Source: Getty Images
Speaking of blazers, a blazer is perfect to add a feel of sophistication within your look. Worn with a pencil skirt, this can be the perfect outfit for work, or for a more casual look you could wear it with some tight-fitting jeans. This is a very popular outfit choice, worn by older women and younger women due its popularity over social media.
Straight-leg jeans
Source: Getty Images
For women over 50, straight-leg jeans are a great often if you don't necessarily want to show off all your curves. Often the jeans will hug your curves round the hips, but be more giving around the legs. It's a versatile option that can be paired with anything, allowing for those with a pear-shaped figure to receive a more flattering outfit choice.
A cropped Jacket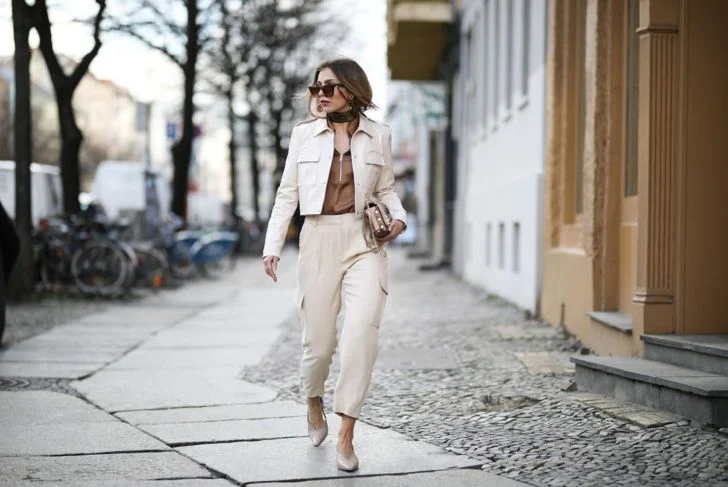 Source: Pexels
Want to look more modern and hip? Buy a cropped jacket. Many women over 50 will steer away from anything cropped, however a cropped jacket provides a touch of chic to your wardrobe, without showing off any unwanted skin. You can wear it with a pair of trousers and lace-up boots or even with a flowy dress, depending on the occasion.
A long sleeve blouse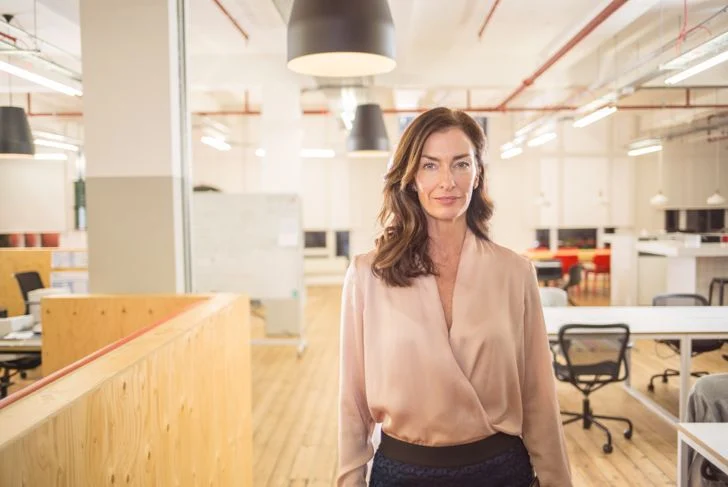 Source: Getty Images
Another classic wardrobe staple for us women over 50 is a long sleeve blouse. This versatile fashion piece can create an outfit for any formal occasion, or even a casual brunch. They can be worn with some work pants and heels, or even with some straight jeans and trainers. Either way, this item is amazing for women wanting something a little more special in their wardrobe.
The perfect trench coat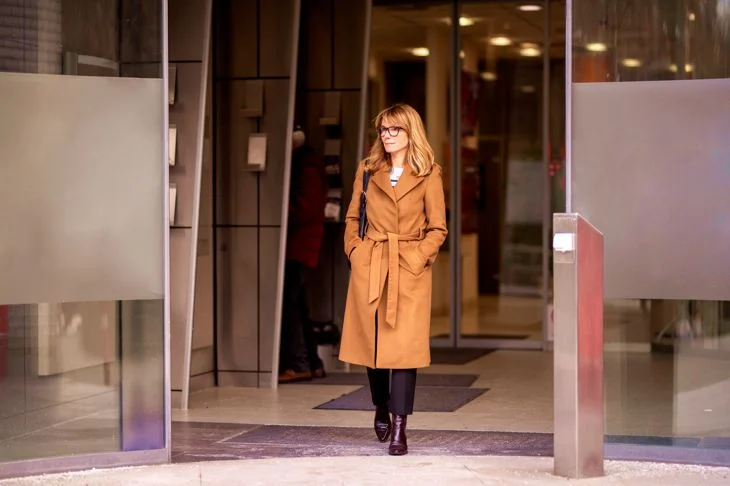 Source: Getty Images
If you are looking for coat for the winter, but don't want to feel restricted then a trench coat is the best option. This classic piece is, again, very versatile for any occasion. It's lightweight material makes it an elegant item to pair with a work dress and knee-high boots. You could even get a trench coat in a brighter colour to add some more 'spice' to your wardrobe.
Wide-leg pants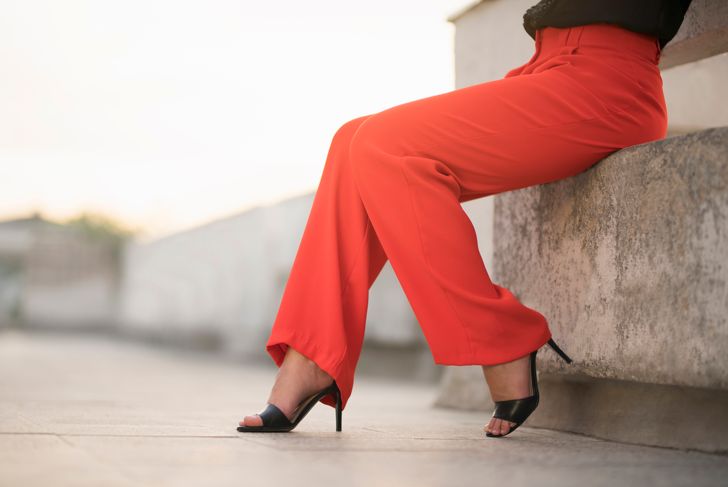 Source: Getty Images
Wide-leg pants is another option to wear on your legs if you aren't overly keen on straight-leg pants. Wide-leg pants can lengthen the look of your legs whilst highlighting the waist. Many women think wide-leg pants will make them look wider, however this is not the case. And, again, you can purchase these in neutral colours or brighter colours.